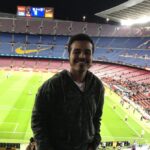 Writer's Profile
Brandon Spencer is currently an intern from the United States. He recently graduated from Berry College, majoring in sports communications, and is currently seeking many different work opportunities in various countries around the world. He loves exercising, video games, anime, and pro wrestling. He's also a big fan of soccer, so you can catch him watching a game or taking part in one!
This post may contain some affiliate links. When you click through and make a purchase we may receive some commission, at no extra cost to you.
Japan is jam-packed with incredible restaurants serving various types of delicious cuisine, but one question remains to be answered, one that can make or break your experience as a customer. Are the restaurants "instagrammable" though? For those who aren't as hip or in the know (myself included) instagrammable means exactly what it states, can this place or object be appealing enough to show off — I mean brag — I mean share on Instagram and other forms of social media. Well, fortunately enough for you Japan has its fair share of cool and unique restaurants that are sure to make all of your friends totes jelly. Get your phones out everyone, because here are the 10 most instagrammable restaurants you can find in Tokyo!
1. Yakiniku Futago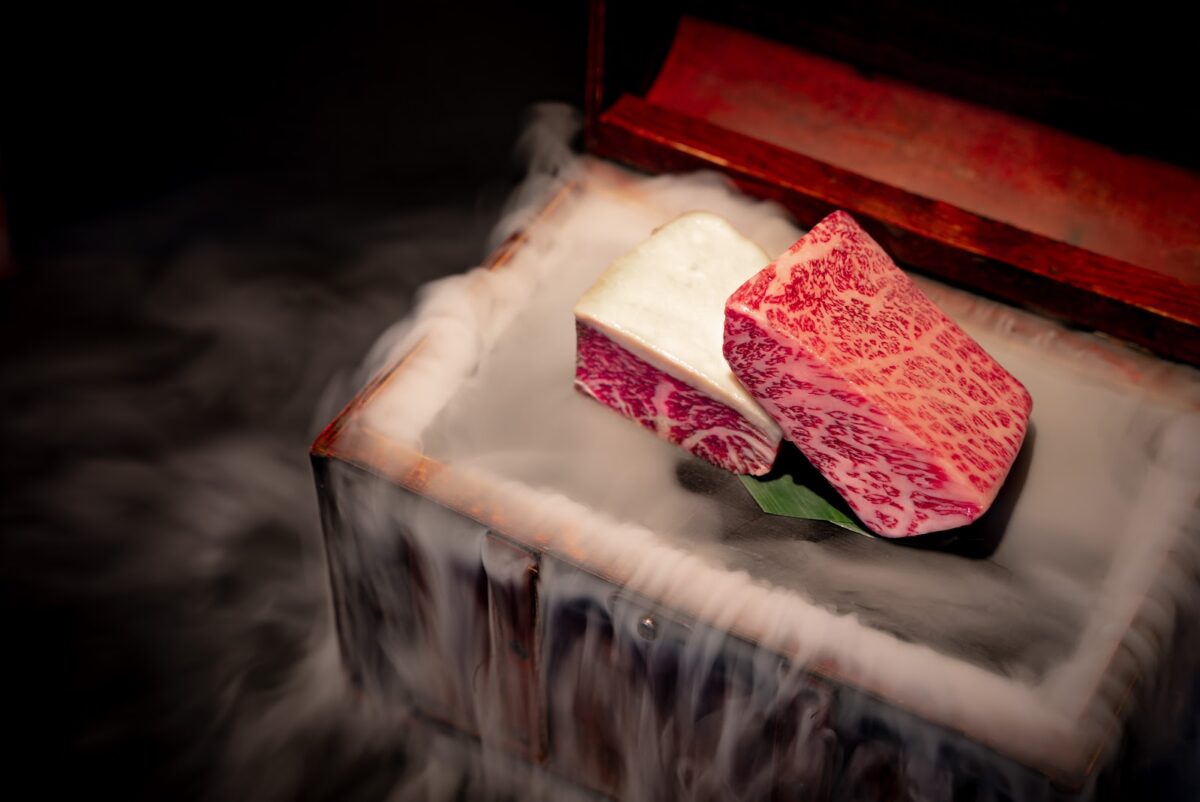 Not a bad way to start off this list, I mean who doesn't love Japanese BBQ! Located just outside of Ginza, Yakiniku Futago has garnered a reputation of having a calming and elegant atmosphere that is welcoming to families and work meetings alike. But, the question remains, what makes this restaurant instagrammable? Well, to quote a certain starfish with the same amount of aggression "LOOK AT IT!". I mean, come on, this restaurant has it all, from the presentation all the way to the wide variety of meat at their disposal. Yakiniku Futago have notably adopted the "owners beef system", which is a method of selecting, freeze drying, aging, and scrutinizing the atmospheric conditions of the meats in order to bring out its optimal flavor. If you truly want to showcase a 5 star meal out into the public, there may be no place better than Yakiniku Futago!
Book Below:
YAKINIKU 37west NY (Previously Yakiniku Futago 17th St.) | byFood
Just outside of the affluent Ginza ward, secluded from the busy streets, Yakiniku 37west NY (formerly known as Yakiniku Futago 17
2. 2D Café Shinjuku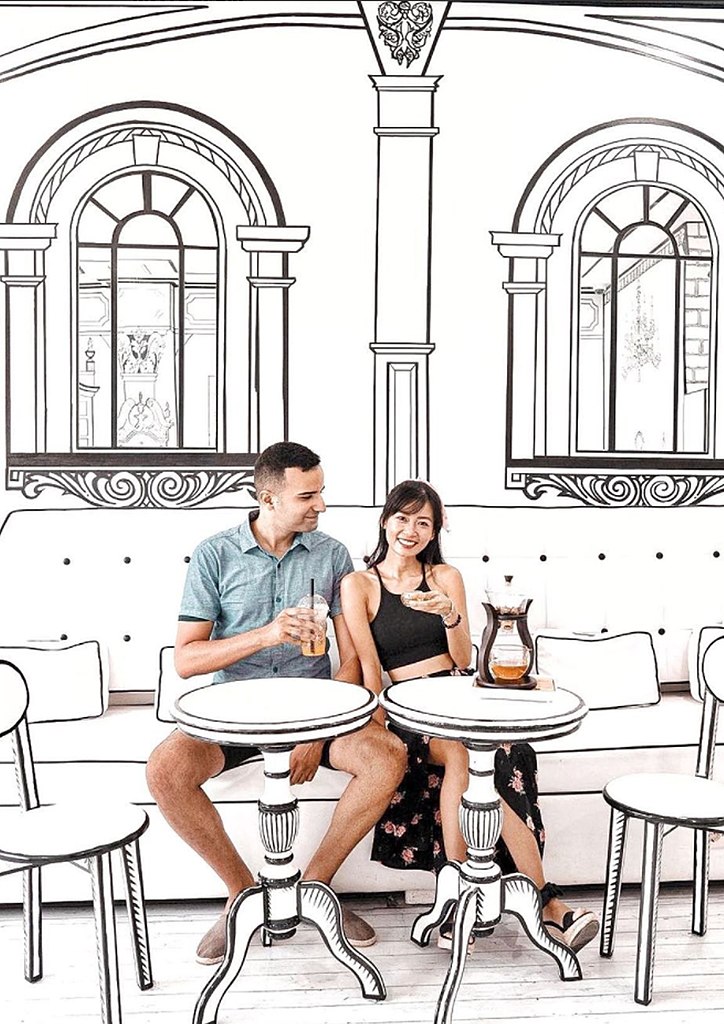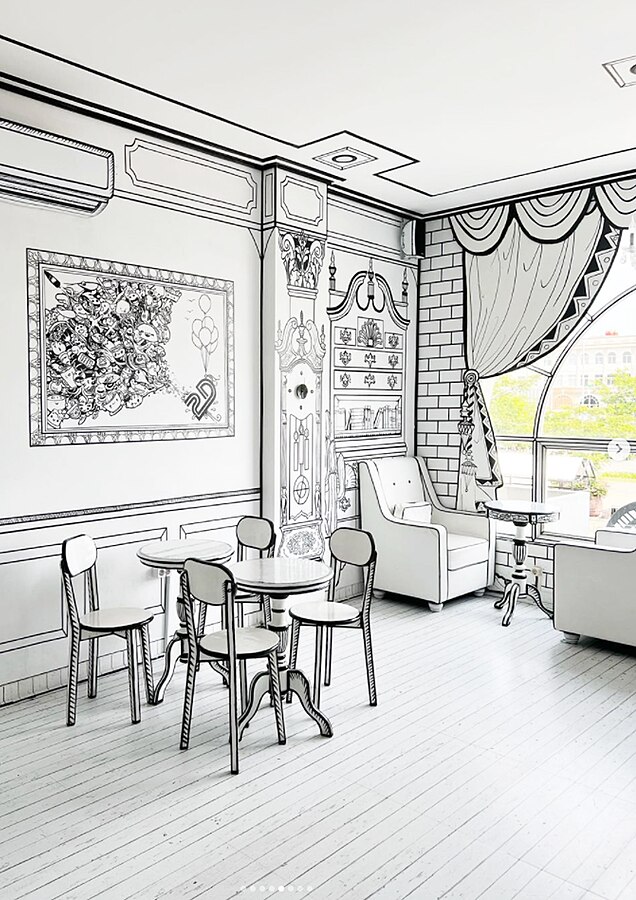 Located in the heart of Shin-Okubo, Japan's Koreatown, this 2D cafe is arguably the spot when it comes to picturesque places in Tokyo. The concept of the 2D cafe originated in Seoul over 10 years ago and has since expanded through other major cities around the world, so it's no surprise to see Tokyo having adopted this unique cafe. At first glance, it genuinely looks as if whoever is at the cafe has been photoshopped in, with the interior taking objects that are normally three dimensional and designing them to appear 2D. On top of that, I heard they serve a pretty mean bubble tea and I know somewhere in the distance a group of insta-crazed teenagers are screeching in excitement after reading this sentence. If you're tired of the 3 dimensional world and want an escape from reality, along with an instagram worthy location, make sure to check out Shinjuku's 2D Cafe!
3. Makiyaki Ginza Onodera
If you're going to take anything away from the first two restaurants on this list, it's that if you want to find anything boujee in Tokyo, Ginza is one of the places to be! Makiyaki Ginza Onodera is a restaurant that many consider to be a hidden gem around the Ginza area, being neatly tucked away in the 9th floor of a massive building. While the calming vibe of the restaurant itself can be enough to be considered instagram worthy, the real star of the show are the meals as the restaurant dabbles in French cuisine from the basque country, a region located in both Spain and France. The meals themselves are prepared over a wood-fired grill placed in the center of the restaurant's open kitchen, with their innovative style of crafting together French and Japanese cuisine earning the restaurant a Michelin star.
Book Below:
Makiyaki Ginza Onodera | byFood
Nestled on the ninth floor of a building, Makiyaki Ginza Onodera is a hidden gem in the bustling shopping district of Ginza. The
4. Hinadoriyama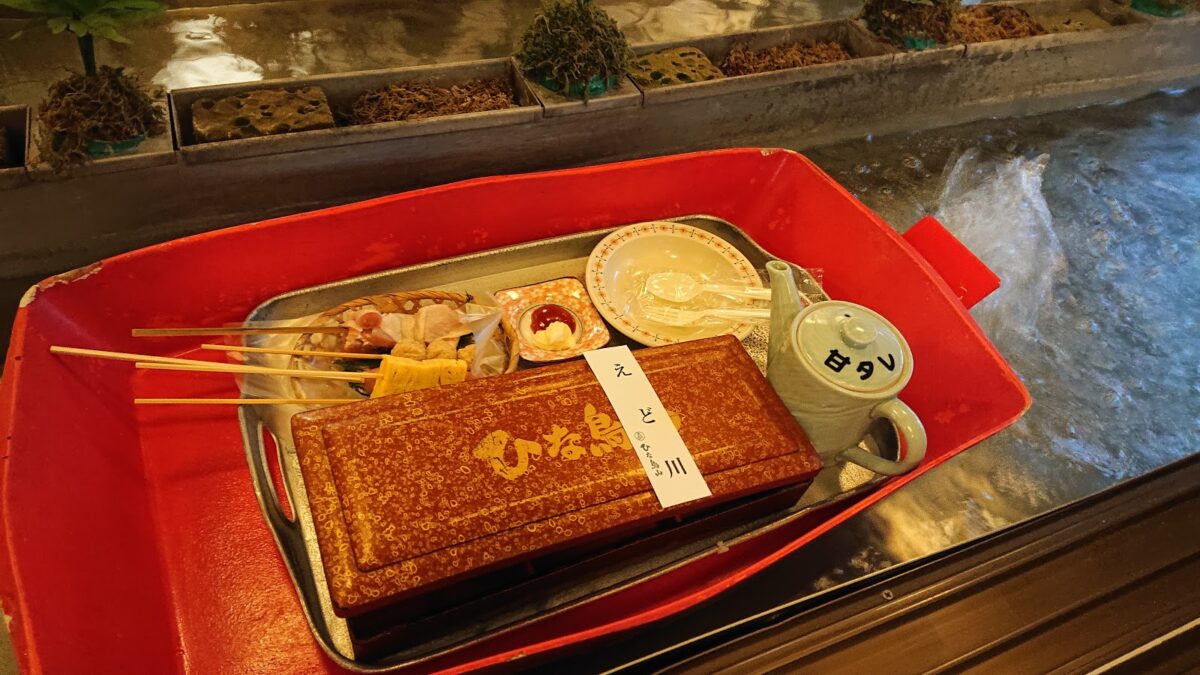 At Hinadoriyama, you can immerse yourself in the tranquil atmosphere of the ever-flowing water of this old fashioned Japanese restaurant. Not only will you be treated to a delicious meal, but you can also get some great pictures making it seem as though you've visited a traditional town in Japan with the way the restaurant is designed. Hinadoriyama also houses an abundance of food options, with the meals prepared over and the food is served to you by tiny boats floating across the stream of water all throughout the restaurant. The unique ambience that Hinadoriyama brings to the table makes it a great spot for both friends and couples to check out and show off all over their social media!
Book Below:
Hinadoriyama | byFood
Hinadoriyama is an old-fashioned Japanese restaurant comprised of private dining rooms with water flowing through them, creating
5. Gucci Osteria Tokyo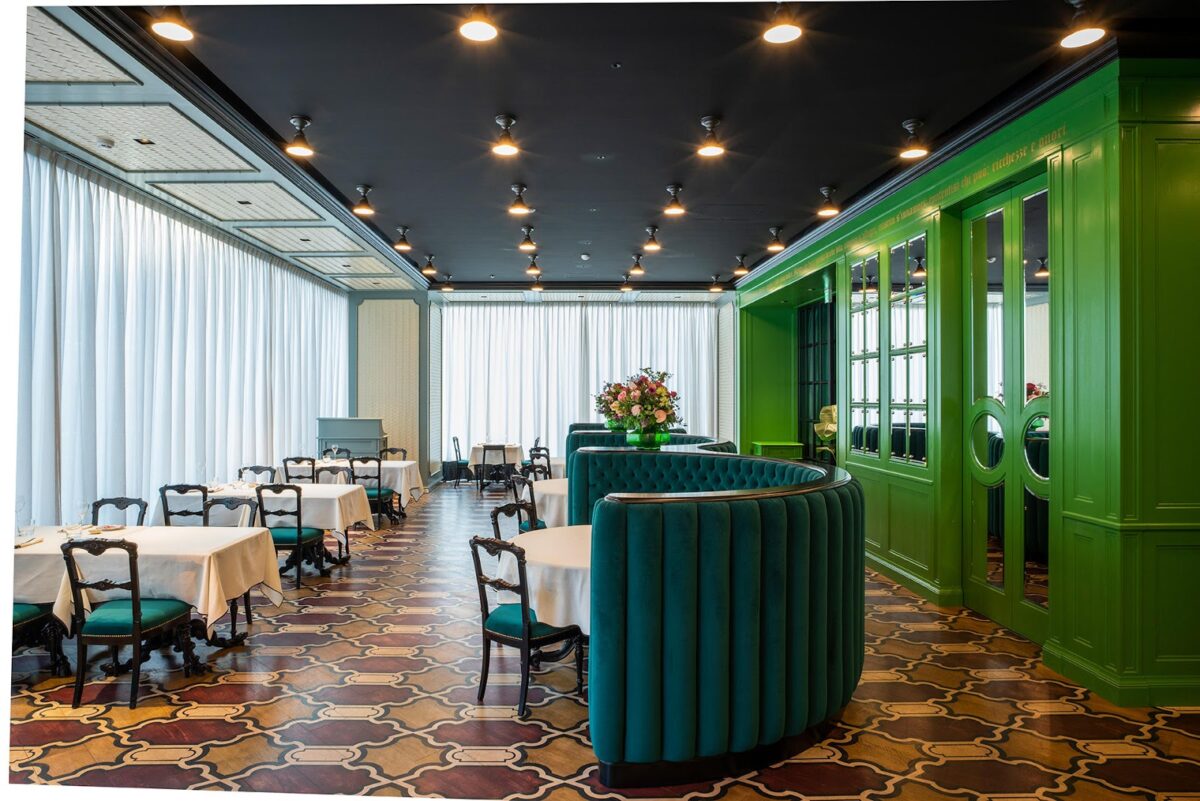 I mean, it's got the word Gucci in it so that itself must make it instagram worthy already, right? In all seriousness, Gucci Osteria is a well-known Italian restaurant chain that has spread all throughout major cities worldwide, with Tokyo being no exception. At Gucci Osteria, you can experience the ambience of the restaurant's elegantly designed interior, providing you a multitude of social media worthy shots. The food itself is considered to be an Italian-Japanese fusion, including the popular dish called "The Parmigiana that wants to be ramen" and Osteria's fine cuisine has even garnered the Tokyo-based restaurant a Michelin star! So bring your Gucci belt, shoes, jumper etc. and represent while dining on some of the finest Italian food you can find in Tokyo.
Book Below:
GUCCI OSTERIA Tokyo | byFood
Gucci Osteria is a series of contemporary Italian restaurants across many cities worldwide. The genius behind this worldwide chai
6. TREE by NAKED Yoyogi Park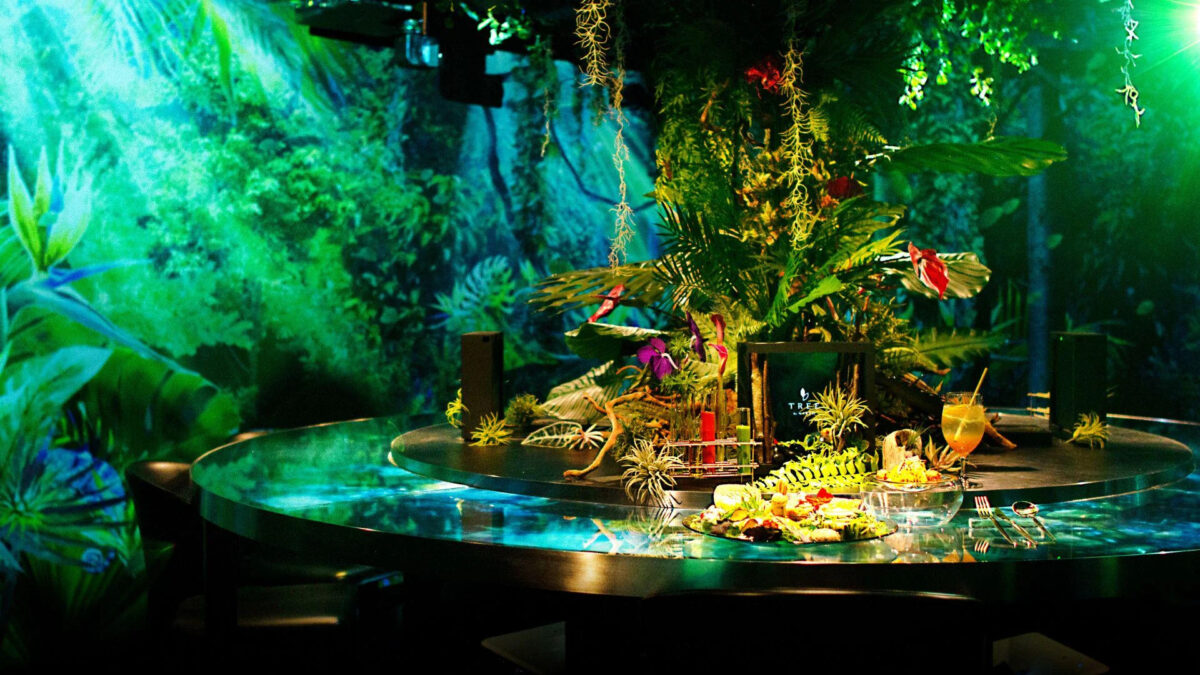 By day, this restaurant is a cute little café located on the outskirts of Yoyogi park, offering a place to decompress and enjoy the park from a rooftop view. However, by night it transforms, bringing you an exquisite fusion of art and Japanese food! When entering this café, it feels as if you're entering teamLab, except you get the experience of fine dining whilst enjoying the modern art at your disposal. The artwork on display is created using projection mapping, which allows them to display images and videos on every object around the café, making for a truly stunning image. The meals provided aren't half bad either, with there being over 8 different types of Japanese fusion food and drink pairings. From the décor and design of the restaurant to the eye-popping meals served up to the guests, I truly don't think you can get any more instagrammable than TREE by NAKED Yoyogi Park!
Book Below:
TREE by NAKED Yoyogi Park | byFood
At TREE by NAKED, you can have a unique dining experience savoring Japanese fusion dishes in a world of art through modern techno
7. Haute Couture Cafe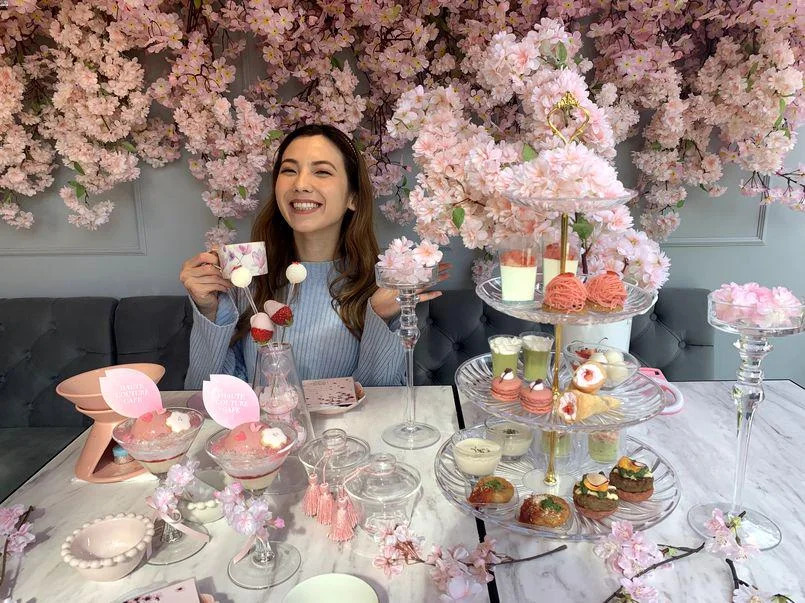 Cafe's themselves are probably considered the most sought after place when it comes to social media posts, but if you want to find the literal cream of the coffee crop for cafes in Tokyo, look no further than Haute Couture Café! Located near Meguro river, the food options at this café are boundless and Haute Couture makes sure to cater to all types of different foodies, supplying customers with vegan, vegetarian, pescatarian and gluten free options. But, what truly sets this restaurant apart from its competitors is the cafe's unique concept of designing the interior in relation to the four seasons! An example being during the spring, where the café is flooded with beautiful cherry blossoms all throughout and the menu is filled to the brim with spring-themed foods, such as Sakura macarons and crepes. Haute Couture cafe's not just an Instagram opportunity, it's also a foodie's paradise.
Book Below:
Haute Couture Cafe | byFood
Located on the Meguro River, Haute Couture Cafe is a relatively new contemporary cafe that has a rare yet wonderful concept. Wh
8. Sant Pau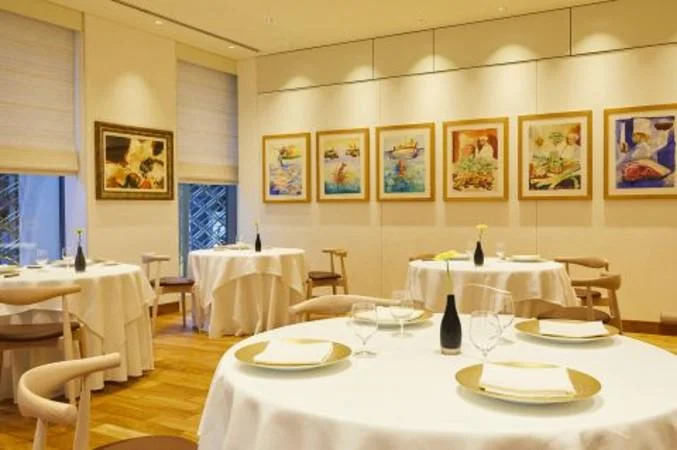 Ever dream of going to Spain? Then get a little taste of the cuisine from Barcelona with this Catalan style restaurant located in the center of Tokyo! Located near Nagatacho station, the southwest side of the Imperial Palace, the restaurant was founded by Catalonian chef Carme Ruscalleda. The restaurant showcases the true Catalan aesthetic with the walls coated in spanish artwork and the entire place illuminated by natural lighting. Along with the design of the interior, the real stand out of this restaurant is, of course, the food. Ruscalleda brings together seasonal fruits with meat and seafood, combining to make one harmonious dish, all the while making the presentation immaculate by cutting up the fruits and vegetables into all types of intricate shapes, leaving you ample opportunity to get your foodie pics in. With this restaurant boasting an impressive 2 Michelin stars, it's safe to say that the name Sant Pau alone is enough to garner big numbers on your social media posts. Go and enjoy authentic-style Catalan food or, as the Spanish say, you're gonna get the pau pau!
Book Below:

Restaurants in Japan | byFood
Restaurants in Japan are renowned for top-notch cuisine, from smoky yakitori joints and izakayas to Michelin fine dining. Reserve
9. HATCOFFEE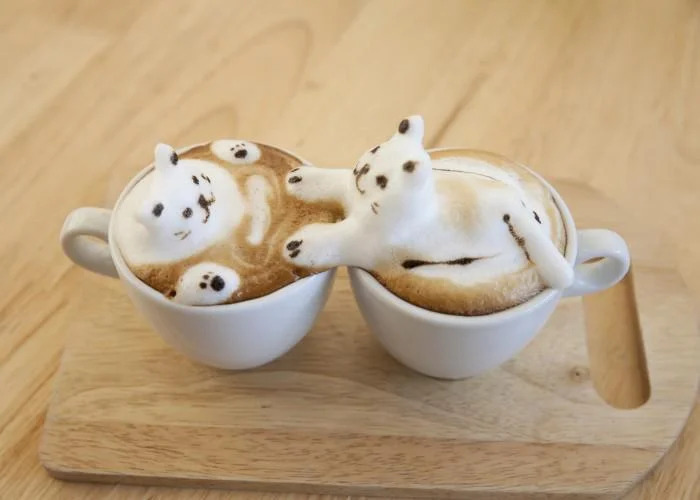 If you're looking for the most kawaii kinds of social media posts, look no further than this hole-in-the-wall coffee shop. Located in Taito, Tokyo, HATCOFFEE prides themselves on bringing their 2D and 3D designs to life through their latte art, providing the consumer with a one-of-a-kind experience. The coffee shop was founded by a world-renowned latte artist, Mastuno Kohei, and It is said that you can request any type of latte artwork, with various customer reviews of the shop stating that no design is impossible for HATCOFFEE. Along with the beautiful art, the café also has a variety of food specials, including their special "Curry menu of the day" and there's even a separate sweets menu that features "Daily sweets". With the sky being the limit when it comes to food and latte art, you can truly spread your wings and be as creative as you want in order to get the perfect picture for social media!
Book Below:
HATCOFFEE | byFood
Owned by the world-renowned latte artist, Matsuno Kohei, HATCOFFEE is a trendy, modern coffee shop located in Taito, Tokyo. At
10. Fishing Restaurant ZAUO Meguro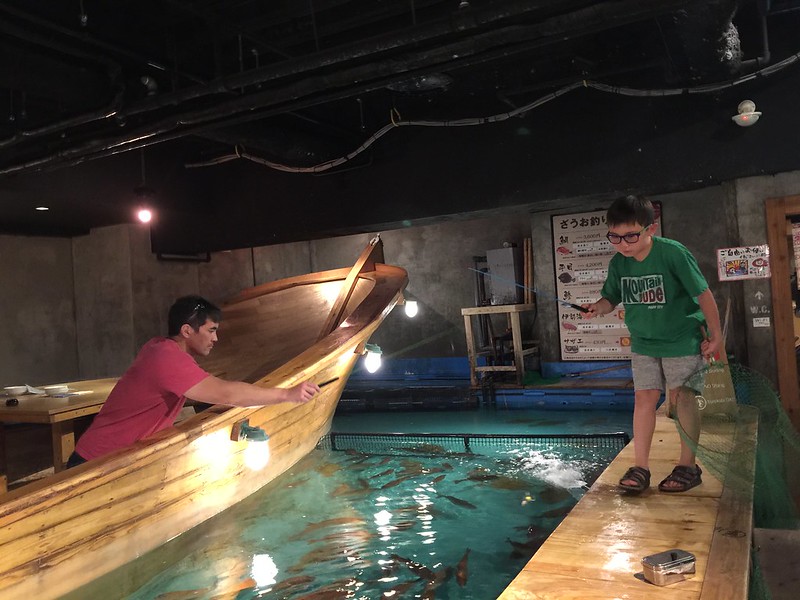 When people go fishing for leisure, more often than not they'll release their catch after a couple of photos showcasing their accomplishment, but what if I told you that you can have your catch cooked for you right in front of your very eyes? This unique restaurant located in Meguro allows you to feel as though you're a Japanese fisherman, as you fish for your dinner upon arrival. If this isn't Instagram worthy, I don't know what is. The first thing you'll see upon entering the establishment is getting to your seating arrangements in the form of a traditional Japanese fishing boat. After making your catch, you can then hand it off to the chef and tell them how you want your meal prepared, with options ranging from sushi to tempura. Show off your fishing skills to the entire world by enjoying a meal at ZAUO Meguro.
Book Below:
Fishing Restaurant ZAUO Meguro | Seafood Restaurant in Tokyo | byFood
An interactive dining experience equal parts mad and genius — catch your own fish, then say how you'd like it cooked! Reserve you
If you want the chance to find even more Instagram worthy restaurants, check out byFood as they'll show you the best restaurants you can find in any major city around Japan. With that being said, go out and channel your inner social media influencer by exploring these amazing restaurants in Tokyo!
Website: byFood
Japan Wonder Travel Tours in Tokyo
Japan Wonder Travel is a travel agency that offers guided tours throughout Japan.
From private walking tours to delicious Food and Drink tours, we can help organize the best tours just for you! If you want to explore Japan and learn more about the history and backstories of each area you are traveling in, our knowledgeable and friendly guides will happily take you to the best spots!
In addition, we can provide you with any assistance you may need for your upcoming trip to Japan, so please feel free to contact us if you have any questions or need some help!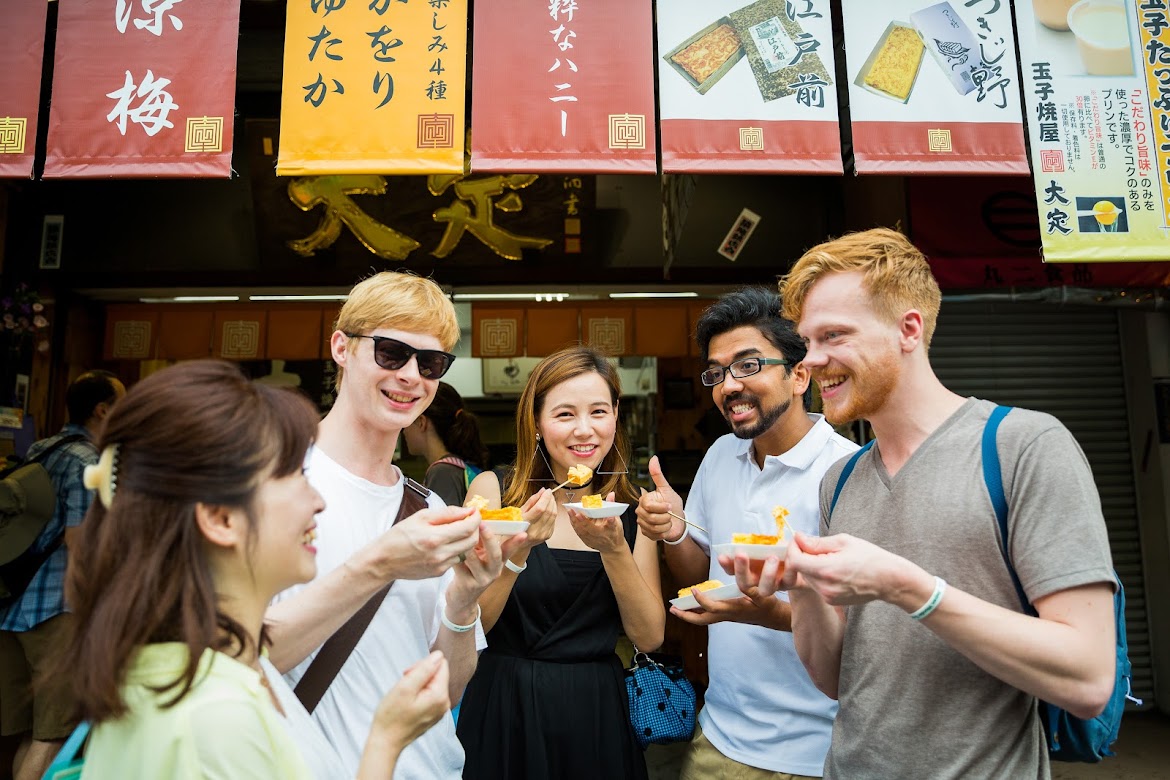 ▶Tokyo 1–Day Highlights Private Walking Tour (8 Hours)
There's no better way to explore an area than taking a tour with a knowledgeable local guide. You will have the chance to learn about the history and interesting background stories of Tokyo, as well as discover some hidden gems which can be hard to do without a guide.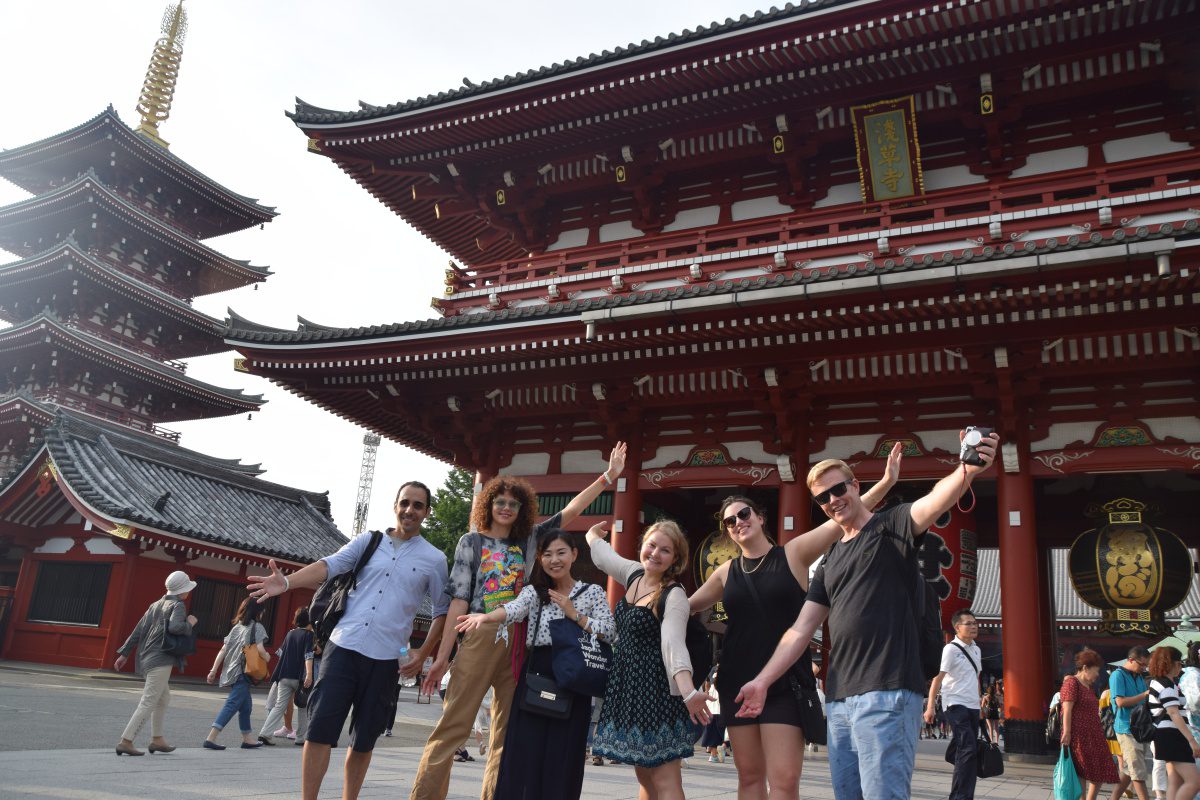 ▶Shinjuku Bar Hopping Tour: Experience Tokyo's Nightlife in Izakaya
Check out the best spots in Shinjuku while bar hopping through the lively and vibrant area. Try some delicious local food and drink as you explore the narrow yet photogenic alleys that the town has to offer. Experience Japanese izakaya culture and drink in Shinjuku like the locals!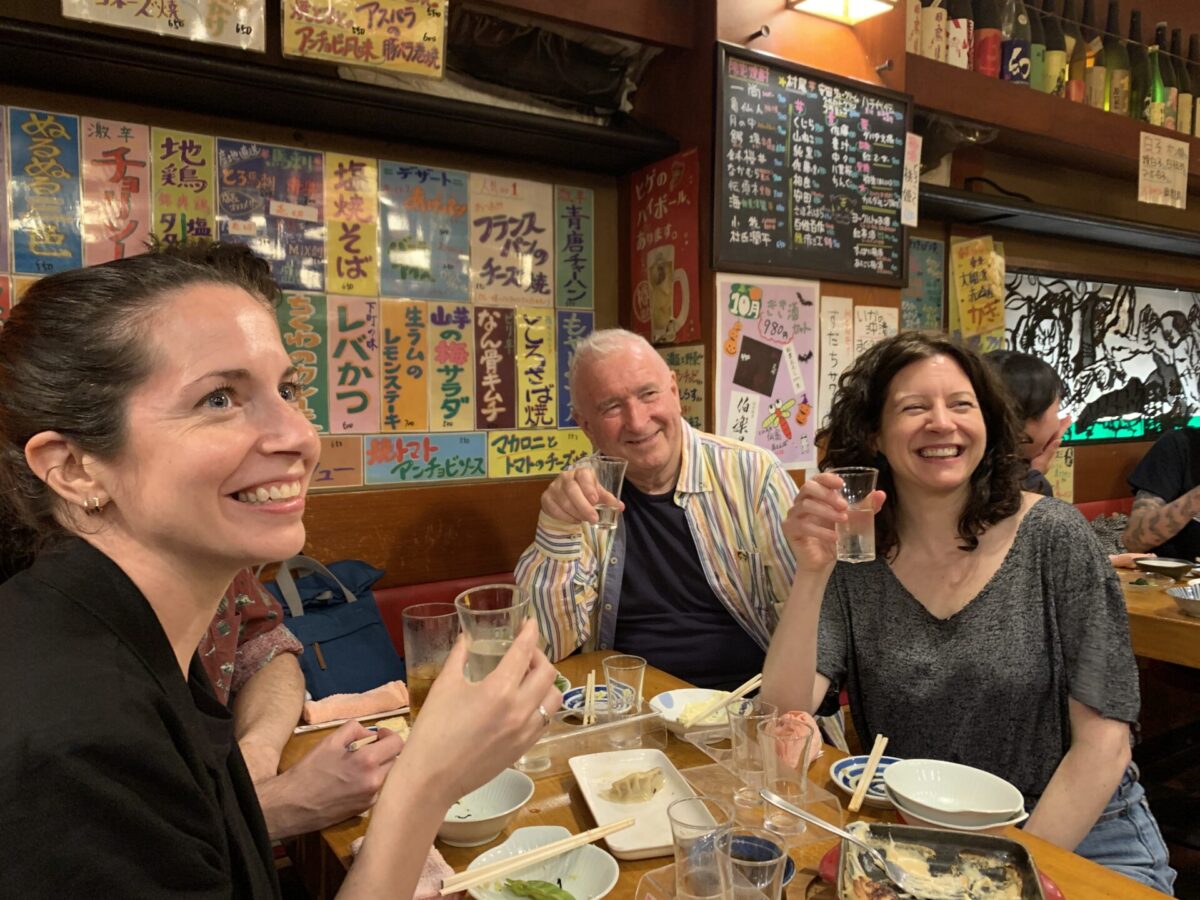 Find the Other Tours
▶Tour Packages
If you want to make travel easier, we suggest you look into tour packages.There are a wide range of tour packages out there to suit the accomodate for each traveler needs. Click the button below to find the best tour package from various Tour Operators!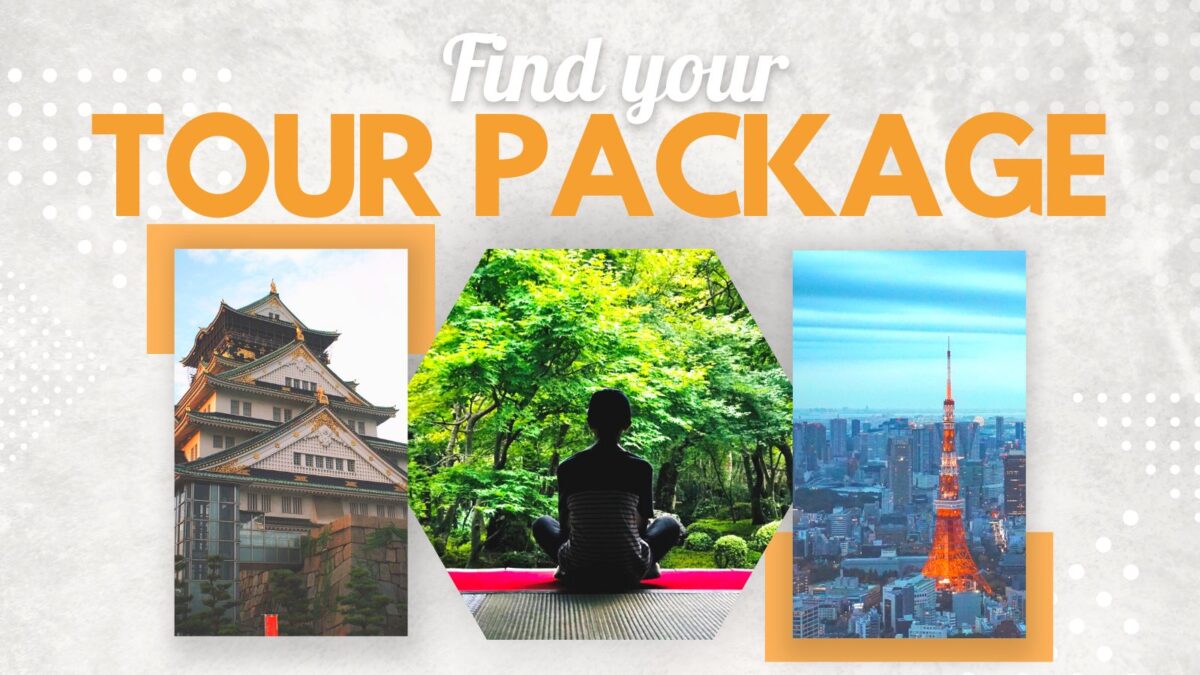 Follow us on Instagram, Facebook, Twitter, and TikTok for more travel inspiration. Or tag us to get featured!
Happy traveling!
Stay informed of the best travel tips to Japan, the most exciting things to do and see, and the top experiences to have with the Japan Wonder Travel Newsletter. Once every two weeks we will introduce you to our latest content.
Other articles you might be interested in