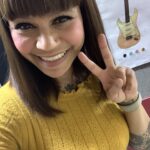 Writer's Profile
Misty Fujii is a Canadian who moved to Osaka, Japan in 2019 and married her Japanese sweetheart. In 2022 they had a baby and moved to Fukui for the clean country air. She is a DJ who teaches English part time and writes in order to share Japan with the world. She gets excited about collecting vintage vinyl records, food of all countries, travelling and renovating her traditional Japanese house.
This post may contain some affiliate links. When you click through and make a purchase we may receive some commission, at no extra cost to you.
Welcome to a meat lover's dream. Yakiniku means grilled meat and consists of bite-sized meat and vegetables cooked over a grill. Slathered or dipped in sauce (tare), you can choose beef, pork, and more. The best part? Grilling it to perfection yourself! Moreover, several restaurants offer the finest meat on the market, from specially raised cattle yielding perfectly marbled, melt-in-your-mouth wagyu. The capital is home to thousands of spots, but here are ten of the best yakiniku restaurants in Tokyo.
Most Popular Tour This Month in Tokyo!
▼Join Our Sumo Morning Practice Tour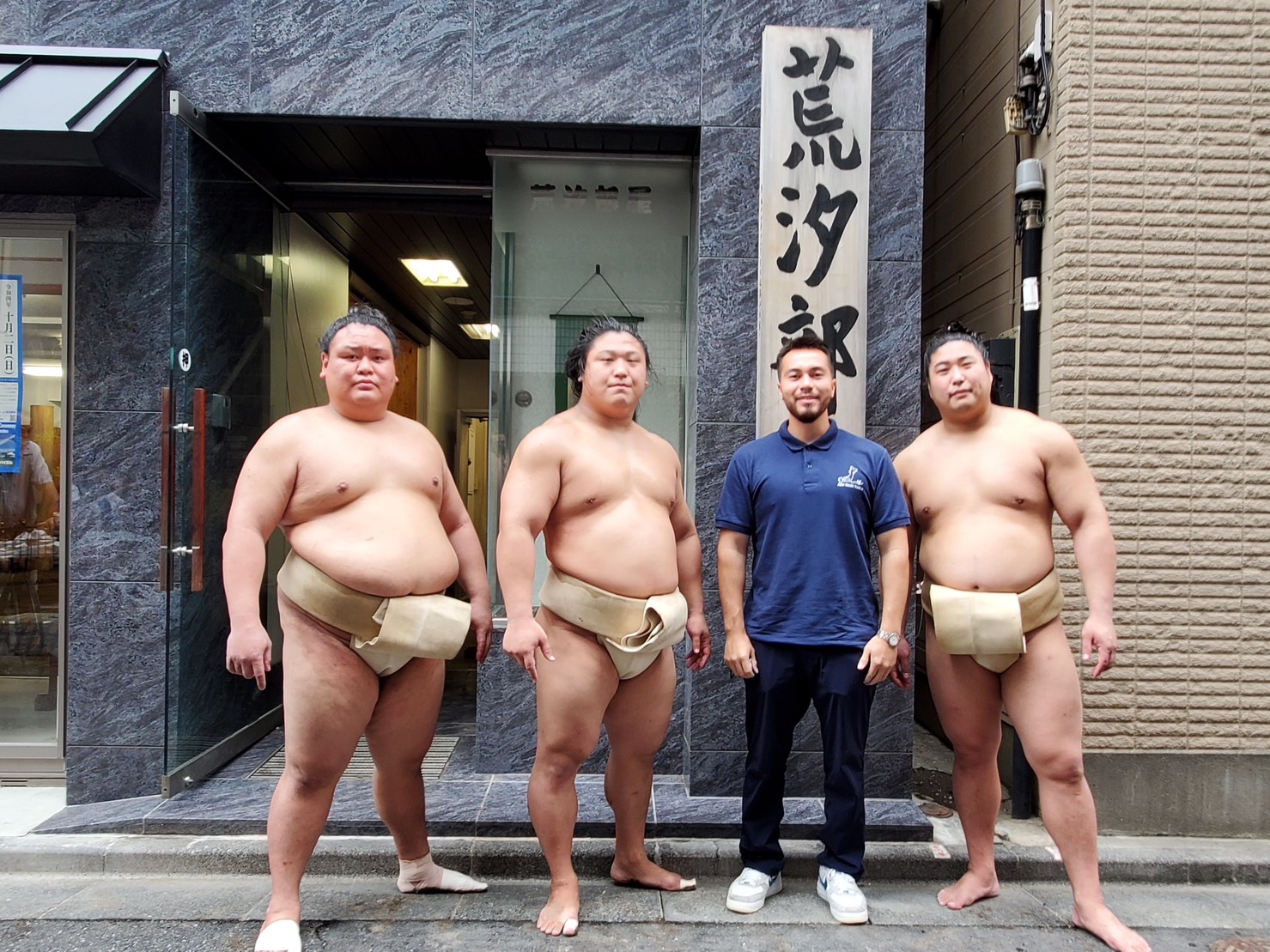 [Audio Guide]Tokyo Sumo Morning Practice Tour: Watch Real Sumo Wrestlers Train
EmbarkonanunforgettablejourneyintotheworldofsumowrestlingwithourexclusiveTokyoSumoMorningPracticeTouratArashioStable.WhilewitnessingtheintensityofJapan'sskilled...
1. YAKINIKU 37west NY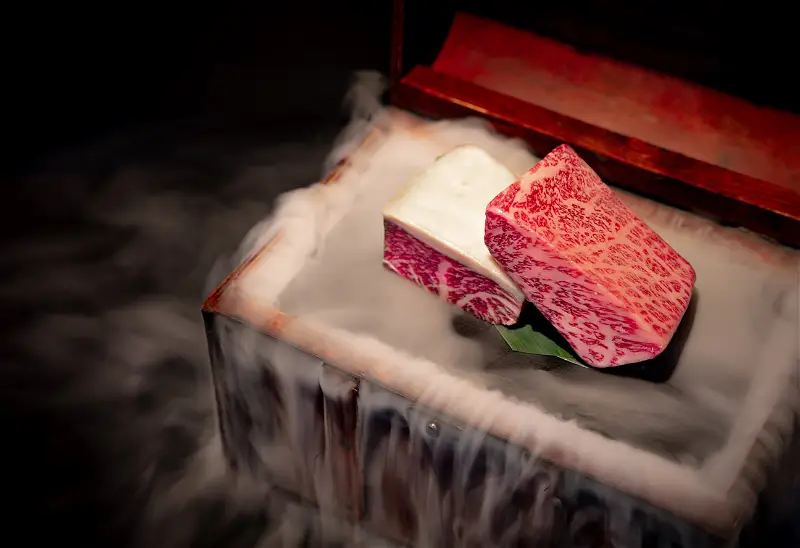 Nestled in the tranquil corner of Shinbashi, Yakiniku 37west NY (formerly Yakiniku Futago 17th St.) is a captivating restaurant that beckons both families and professionals seeking culinary excellence. Originating on New York City's 17th Street in 2015 and soon expanding to Tokyo in 2017, it retains an aura of mystery from its speakeasy origins. At its core is the patented "owners beef system," a meticulous process involving selecting, freeze-drying, aging, and atmospheric control, culminating their beefs 90-day journey to perfection. And the results are simply breathtaking, allowing for guests to relish at the choice of premium beef prepared to their preferences.
Make your reservation here
2. Nikutei Futago Shinjuku
Located in the bustling hub of Shinjuku, Nikutei Futago offers a refined yakiniku escapade that caters to all tastes. With options for private or semi-private dining, as well as a cozy table area, the restaurant ensures an intimate experience. Furthermore, it boasts an extensive 80-dish menu featuring meticulously selected wagyu from the Hyogo and Miyagi prefectures, allowing for the exploration of a diverse culinary journey. Exclusive to dinner courses, Nikutei Futago is the epitome of elegance, perfect for an extraordinary and unforgettable night out in Shinjuku.
Make your reservation here
3. Yotsuya Ushiko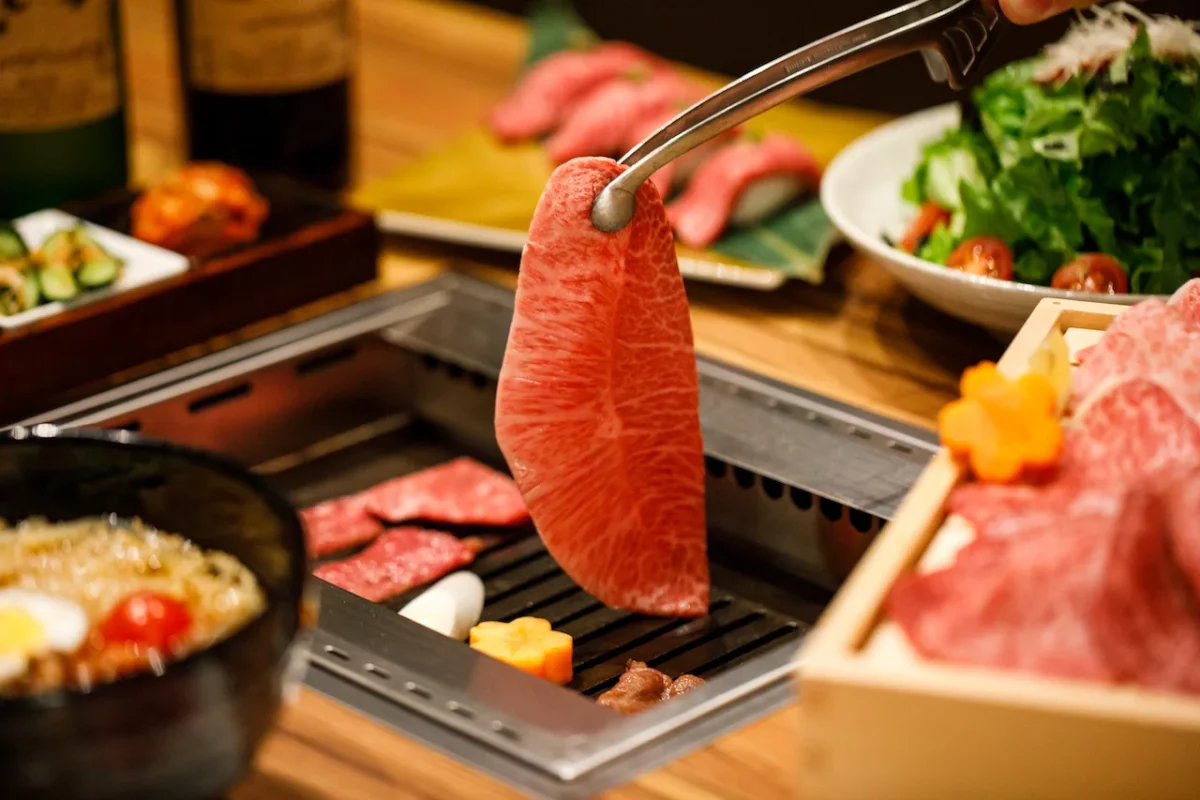 Discover A5 wagyu indulgence without the price tag at Tokyo's Yotsuya Ushiko. With ties to wagyu producers across Japan, including the renowned Matsuzaka beef (Kobe beef), Yotsuya Ushiko offers diverse courses and dishes that can even be ordered a la carte. Korean-style delights also grace the menu, allowing from customers to indulge in dishes from kimchi all the way to bibimbap. To further elevate this experience, customers can also try their renowned original sweet "tsuke-dare" sauce, whilst those looking to spice things up can add gochujang. So, if you're on the lookout for a taste of luxury dining without breaking the bank, you've come to the perfect place.
Make your reservation here
4. Yakiniku Kappo No Oto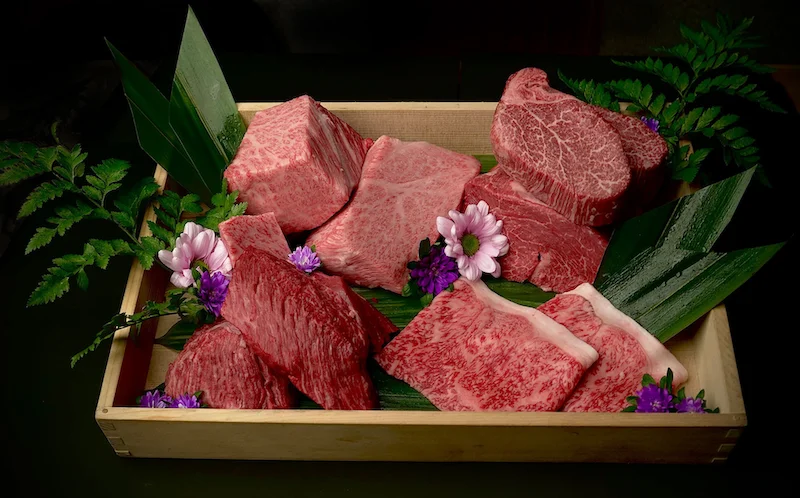 Located in the upscale neighborhood of Azabu Juban, Yakiniku Kappo No Oto is a wonderful option for special occasions or even just a fancy date night. There are 3 omakase course options, ranging from 15 to 20 dishes, and each includes sashimi and grilled dishes. The nice thing about this spot is that every aspect of the experience is authentic and gives you the feeling of high end dining, however the prices are pretty reasonable. You can sit at the counter and watch the chef craft every dish right before your eyes, or choose to sit in a private room that seats up to six people. Have a look below for the different courses and their prices.
Make your reservation here
5. Uguisudanien (Taito/Ueno area)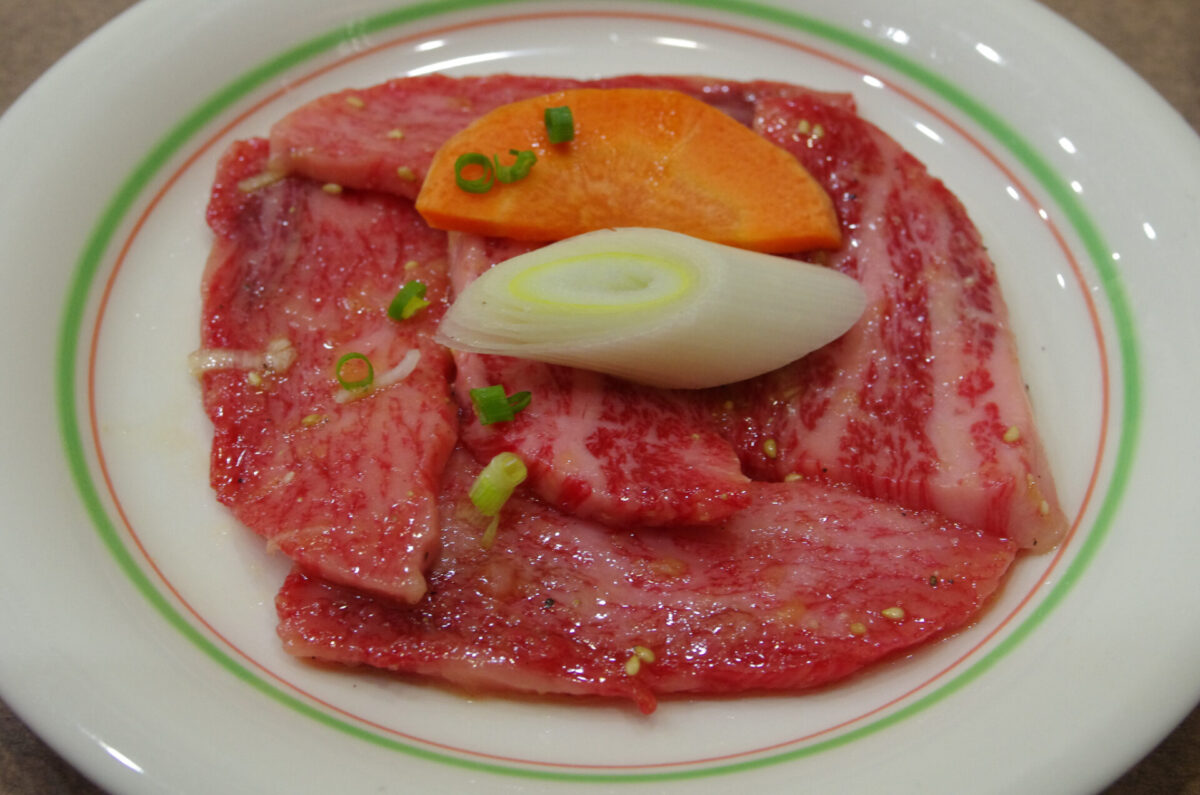 How do you know a restaurant in Japan is good? Look for the spot that locals are flocking to. It's rare to find quality yakiniku at a price as affordable as Uguisudanien, an undisputed reason this restaurant is so beloved by tourists and locals alike. While the price draws customers, what keeps people coming back is the savory selections of beef and pork. Popular dishes include the special rump, egg gukbap, and thick-cut harami. You'll likely need a reservation in advance for this in-demand grill.
Make your reservation here
Website: Uguisudanien
6. Ushigoro (multiple locations)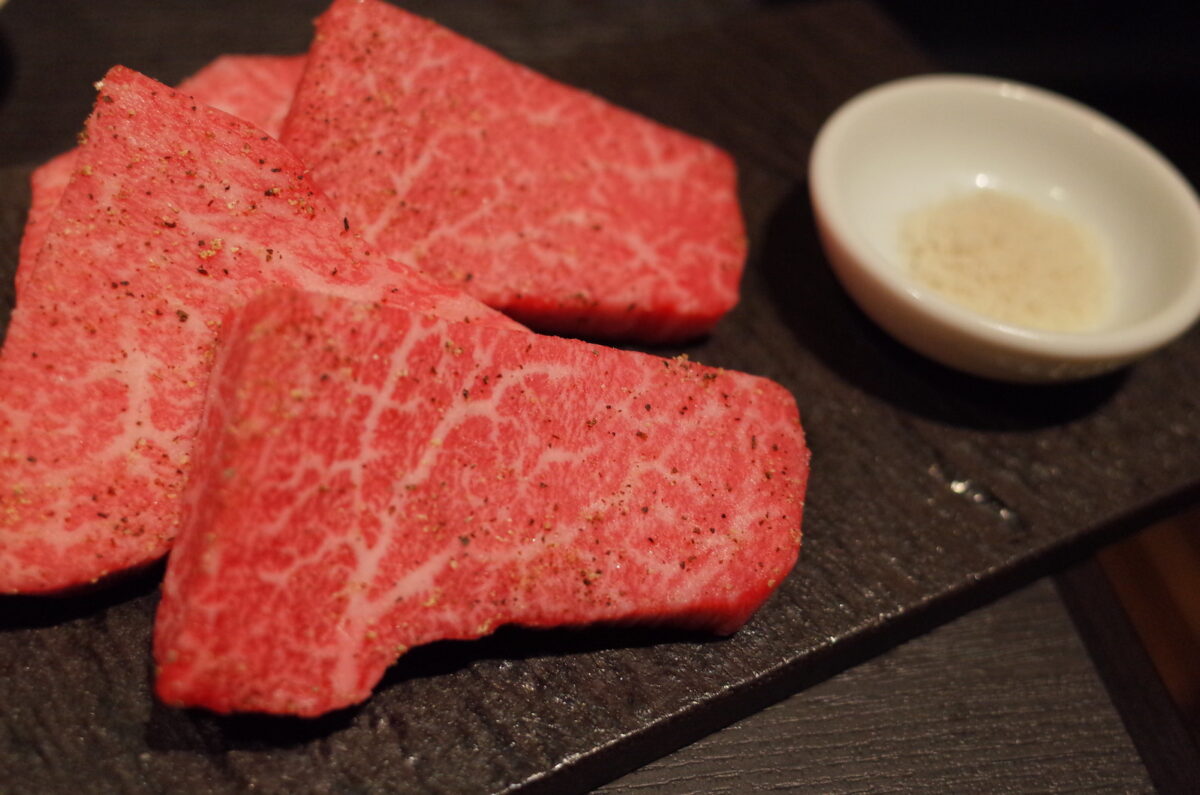 Promising to impress guests with their "meat power," Ushigoro vows to use only the highest A5-grade Japanese black beef and carefully selected ingredients in their exquisite dishes. You can even taste the sumptuous goodness of rich Omi beef, which is extremely hard to find in Tokyo. The meat is sourced fresh daily from pedigree cattle on two farms and is never frozen. Here is a restaurant to feel like a celebrity in; each table has its own room, complete with a personal chef. Their menu has set courses with dishes like smoked beef, tartar with caviar, skirt steak, and water kimchi.
Make your reservation here:
Ushigoro Ginza Namiki St. | Yakiniku Restaurant in Tokyo
Ushigoroisamid-rangeyakinikurestaurantinGinzathatoffersthesamehigh-qualitybeefforless,inarelaxedandfriendlya
Website: Ushigoro
7. Jambo Hanare (multiple locations)
Tokyoites who are serious about meat flock to Jambo Hanare for A5 Kuroge wagyu. Opened in 1988, the restaurant pays homage to the family matriarch who ran a BBQ joint for over 40 years. With branches all over Tokyo, the Hanare outpost is Jambo's specialty shop, serving family recipes and secret sauces. It isn't a large restaurant, so reservations ahead of time are a must. Make sure to try the zabuton or "little pillow," an often overlooked but delicious cut from the chuck area of the cow. Another requisite dish is the luxurious noharayaki, thin slices of beef rolled and dipped into a raw, beaten egg before eating. There's also the incredibly filling wagyu fat rice topped with steak, which you need to order when you make your reservation. Small appetites need not apply; prepare to be so full that you feel drunk with meat after your feast.
Make your reservation here:
Yakiniku Jumbo Hanare | Yakiniku Restaurant in Tokyo | byFood
Thethird-generationyakinikumasterhasdevisedamenufeaturingarangeofoldfavoritesalongsideleft-fieldadditionssuchas
Website: Jambo Hanare
8. SATO Briand (multiple locations)
Try to secure a reservation at this restaurant with a cheeky name for a relaxed atmosphere. Owned by head chef Mr. Sato, it's a play on his name and chateaubriand, the cut of meat that's the focus at his establishment. With only 600 grams of chateaubriand from one cow, the price can often be prohibitive, but the taste makes it worthwhile, and Mr. Sato aims to make it accessible. This is also a popular spot for those who typically find yakiniku too heavy. The leaner cuts offered here will satisfy with a smaller caloric footprint. Don't miss their signature dish, buri-meshi, a soy butter chateaubriand, and rice topped with uni and caviar.
Make your reservation here:
Sato Briand Nigo | Yakiniku Restaurant in Tokyo | byFood
SatoBriandNigoinTokyo,willdelightguestswithawagyubeefcoursemealtoremember,includingfavoritessuchaswagyuchate
Website: Sato Briand
9. Jinbocho Meat Center (Kanda Jinbocho)
If beef isn't all you crave, Jinbocho Meat Center has you covered with their offerings of Gunma prefecture's Joshu beef and pork. Gunma is renowned for its crystal clear and delicious water, which contributes to this meat's delightful aroma and taste. Much care and work go into raising the cattle, including adding Japanese plum (ume) into their feed, and that also reflects in sweet and flavourful bites for the customer. Jinbocho Meat Center also prides itself on hygiene and cleanliness, ensuring its meat passes strict inspections. What this means is everything on the menu is of the highest quality, and it's apparent in the consistent 5-star reviews.
Website: Jinbocho Meat Center
10. Daikanyama Yakiniku Kaneko (Daikanyama)
Start with an Omakase platter of assorted cuts, hand selected by the owner and chef, before taking on the rest of the menu if you still have room. This style is a unique take on a yakiniku menu, but it's perfect for anyone who wants to ease in without knowing exactly what to order. One of the highlights of Yakiniku Kaneko is the sauce. Added to enhance the taste of the meat without overpowering, it works in harmony with the beef to bring out the best flavor. Reservations are required as the restaurant only seats a few guests at a time, adding a cozy and intimate atmosphere to your dinner.
Website: Daikanyama Yakiniku Kaneko
No matter your budget or taste, there is yakiniku for everyone in Tokyo. Why not try as many restaurants as you can? If you're still unsure where to start (because they all look so good!), book a food tour with Japan Wonder Travel and explore your taste buds with a pro.
Japan Wonder Travel Tours in Tokyo
Japan Wonder Travel is a travel agency that offers guided tours throughout Japan.
From private walking tours to delicious Food and Drink tours, we can help organize the best tours just for you! If you want to explore Japan and learn more about the history and backstories of each area you are traveling in, our knowledgeable and friendly guides will happily take you to the best spots!
In addition, we can provide you with any assistance you may need for your upcoming trip to Japan, so please feel free to contact us if you have any questions or need some help!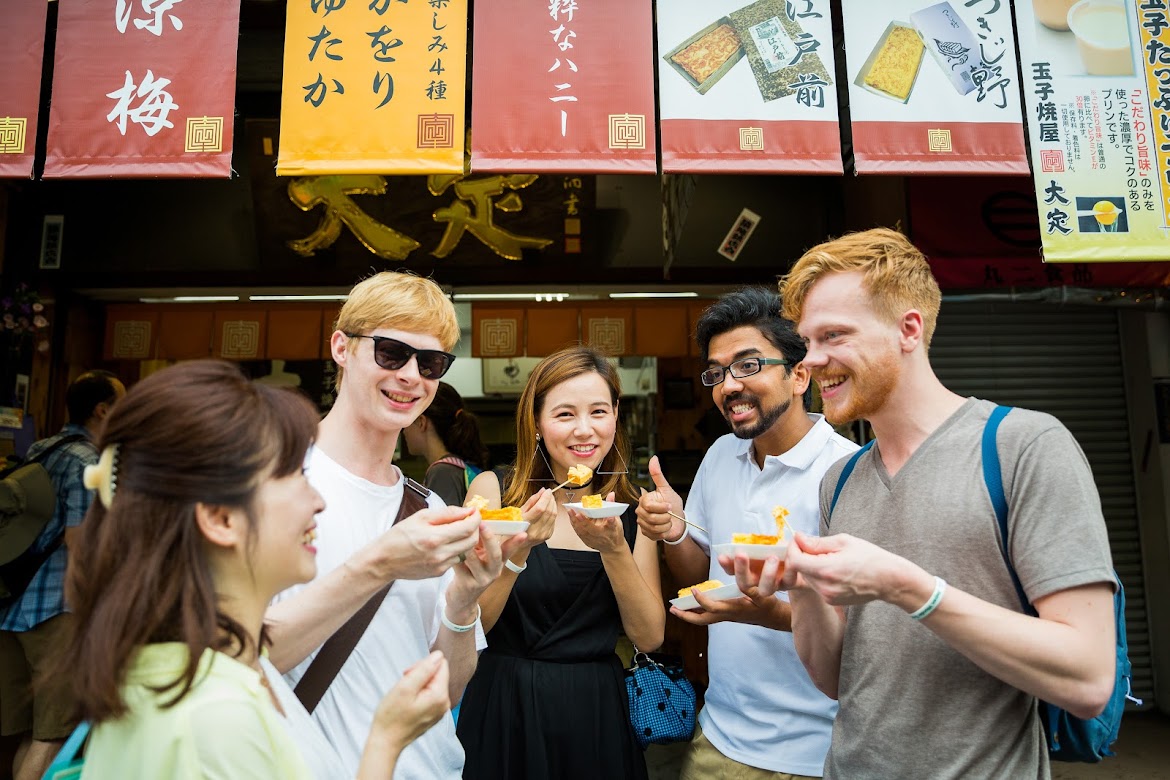 ▶Tokyo 1–Day Highlights Private Walking Tour (8 Hours)
There's no better way to explore an area than taking a tour with a knowledgeable local guide. You will have the chance to learn about the history and interesting background stories of Tokyo, as well as discover some hidden gems which can be hard to do without a guide.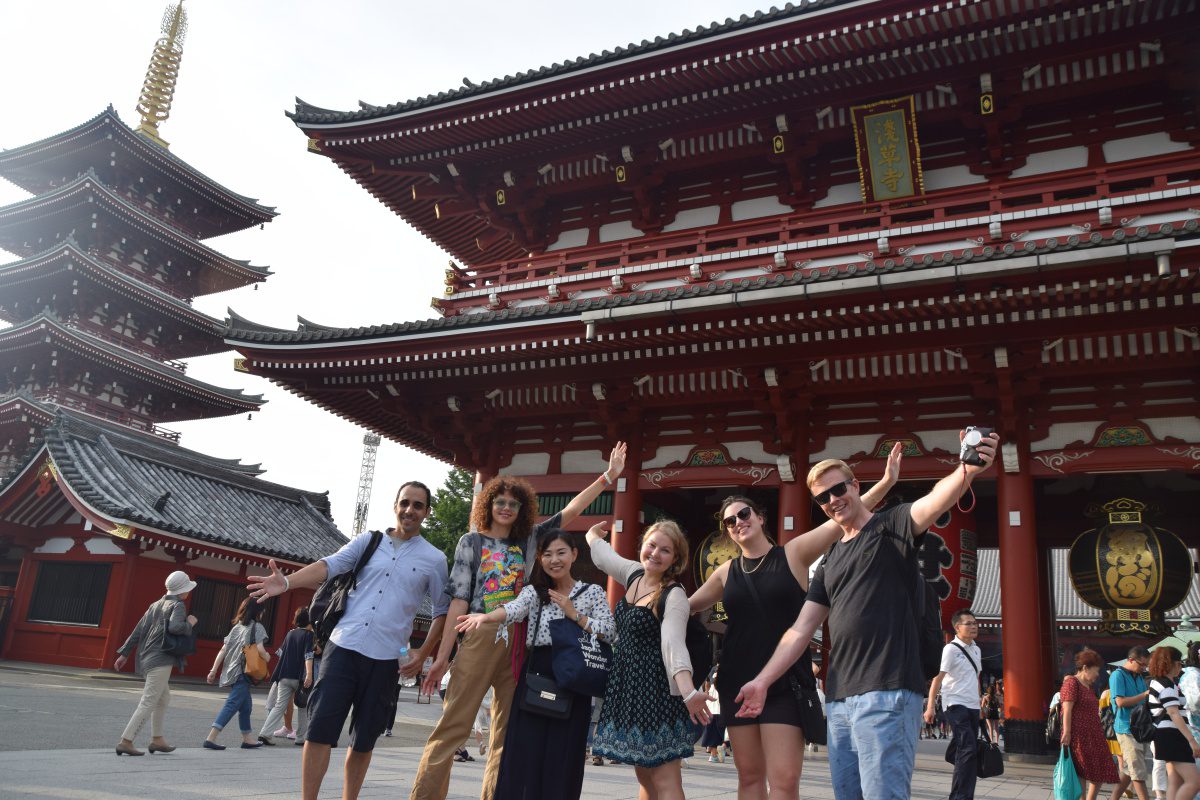 ▶Shinjuku Bar Hopping Tour: Experience Tokyo's Nightlife in Izakaya
Check out the best spots in Shinjuku while bar hopping through the lively and vibrant area. Try some delicious local food and drink as you explore the narrow yet photogenic alleys that the town has to offer. Experience Japanese izakaya culture and drink in Shinjuku like the locals!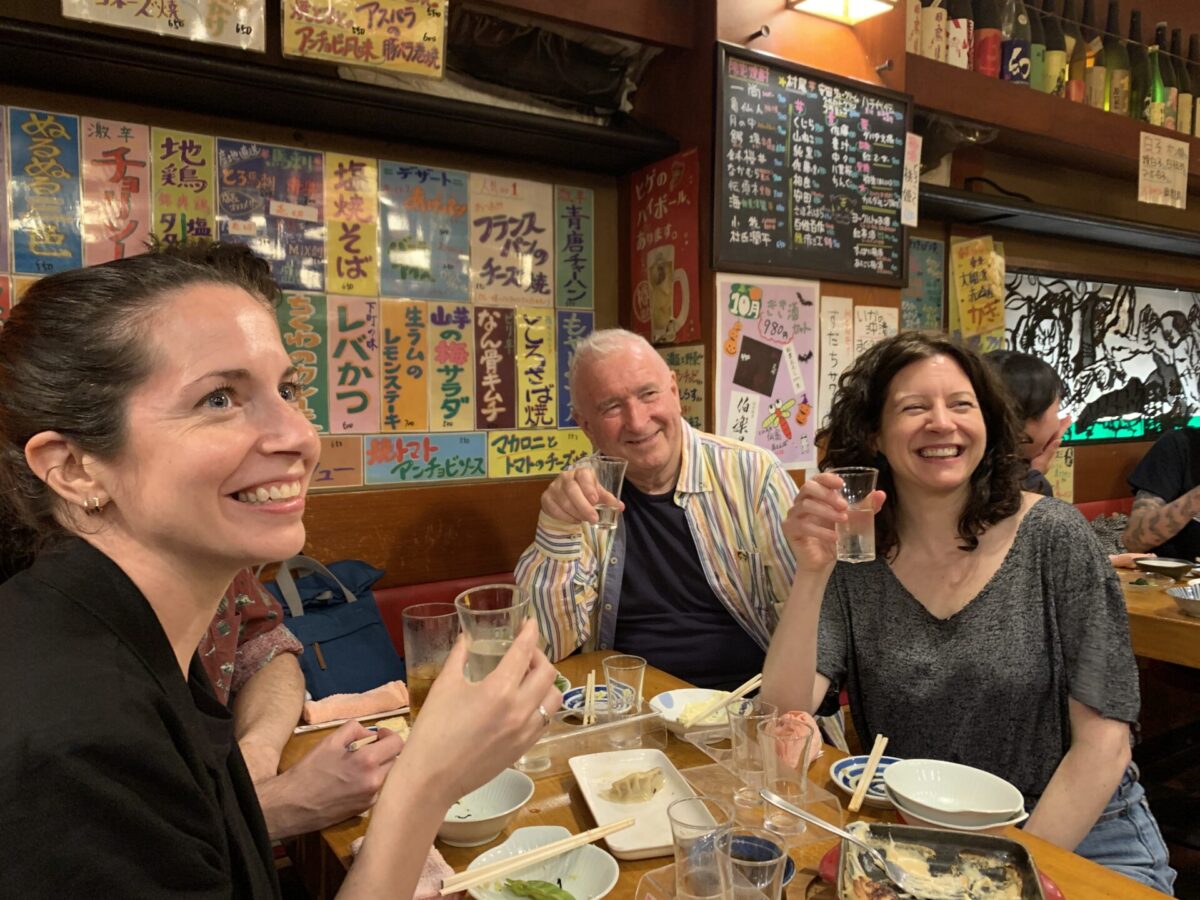 Find the Other Tours
▶Tour Packages
If you want to make travel easier, we suggest you look into tour packages.There are a wide range of tour packages out there to suit the accomodate for each traveler needs. Click the button below to find the best tour package from various Tour Operators!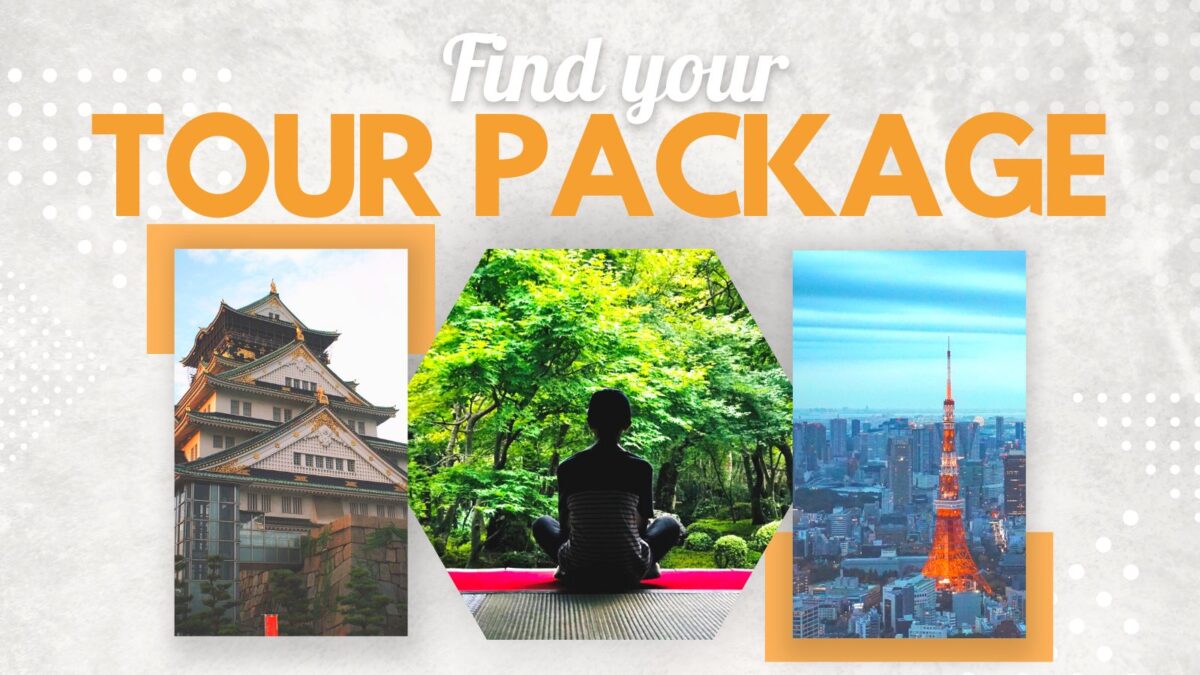 Follow us on Instagram, Facebook, Twitter, and TikTok for more travel inspiration. Or tag us to get featured!
Happy traveling!
Stay informed of the best travel tips to Japan, the most exciting things to do and see, and the top experiences to have with the Japan Wonder Travel Newsletter. Once every two weeks we will introduce you to our latest content.
Other articles you might like