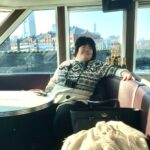 Writer's profile
Mao Goto is a Japanese freelancer who was born in Hayama, Kanagawa prefecture, and raised in Tokyo. Since 2016 she lives in the Taito Ward, home to a lot of Japanese culture hotspots such as Asakusa, Akihabara, and Ueno. She has been interested in the field of English education in Japan and got her Master's degree in March 2020. A lover of photography, travel, sweets, and cross-stitch. Contact her via Facebook.
This post may contain some affiliate links. When you click through and make a purchase we may receive some commission, at no extra cost to you.
Anime and manga are popular subcultures in Japan. With their many creative characters and stories, they have a large number of fans around the world. So, here is a must-read article for lovers of Japanese anime, characters, and fairy tales across the globe! A number of cafes themed around the world of Pokemon, Hello Kitty, Alice in Wonderland, and many others have appeared in Tokyo. In this article, we will introduce you to all the cafes in Tokyo that anime and manga fans would love to visit.
▼Explore the anime and manga hub Akihabara on our guided tour!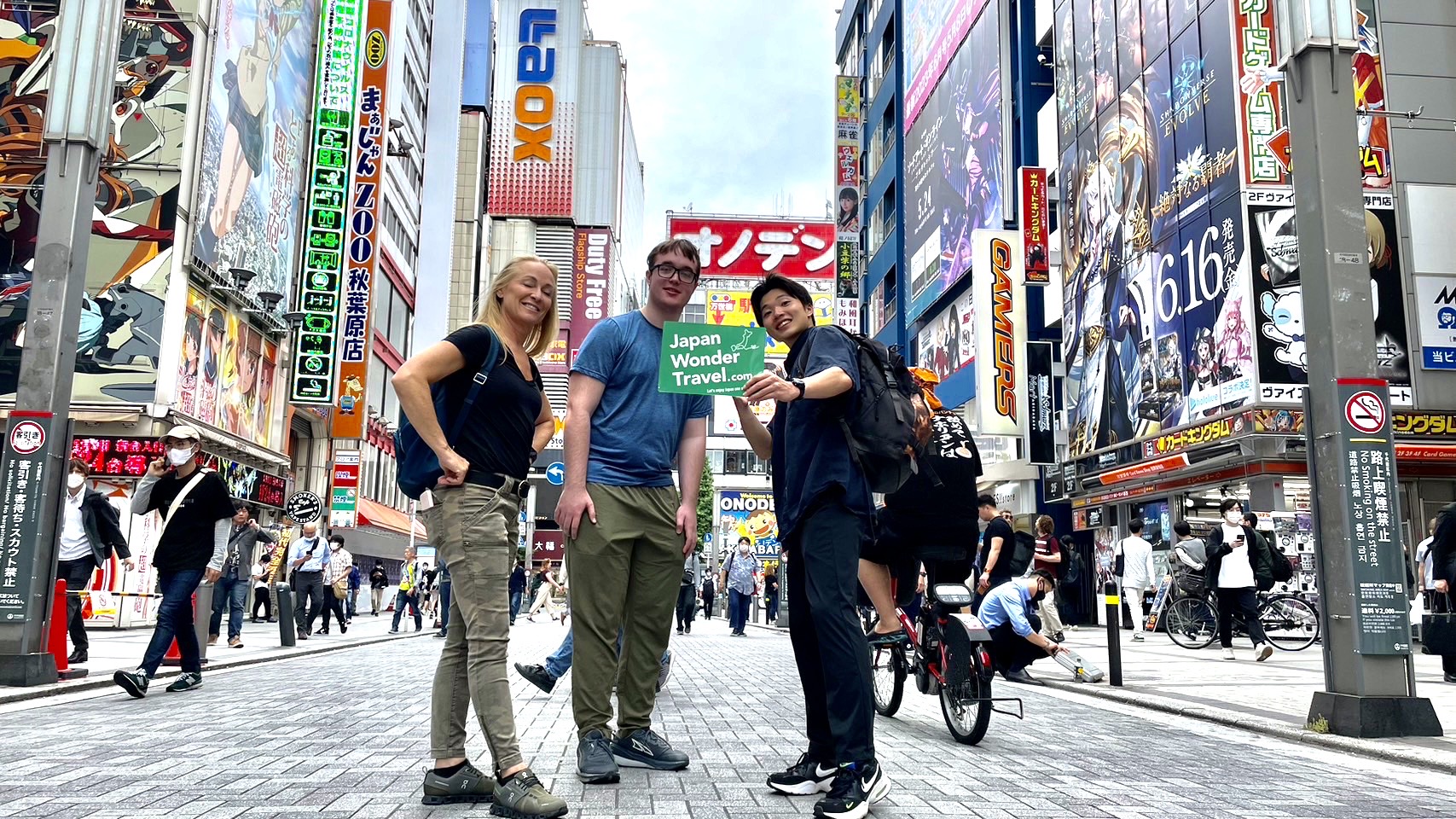 Akihabara Anime Tour: Explore Tokyo's Otaku Culture
Explorethecenterofanime,manga,andgamingcultureonourAkihabaraanimetour.Yourguidewillshowyouthebestspotstobuyalltheelectronics,gadgets,andotakuculturegoodsyourhea...
1. Pokémon Center Tokyo DX & Pokémon Café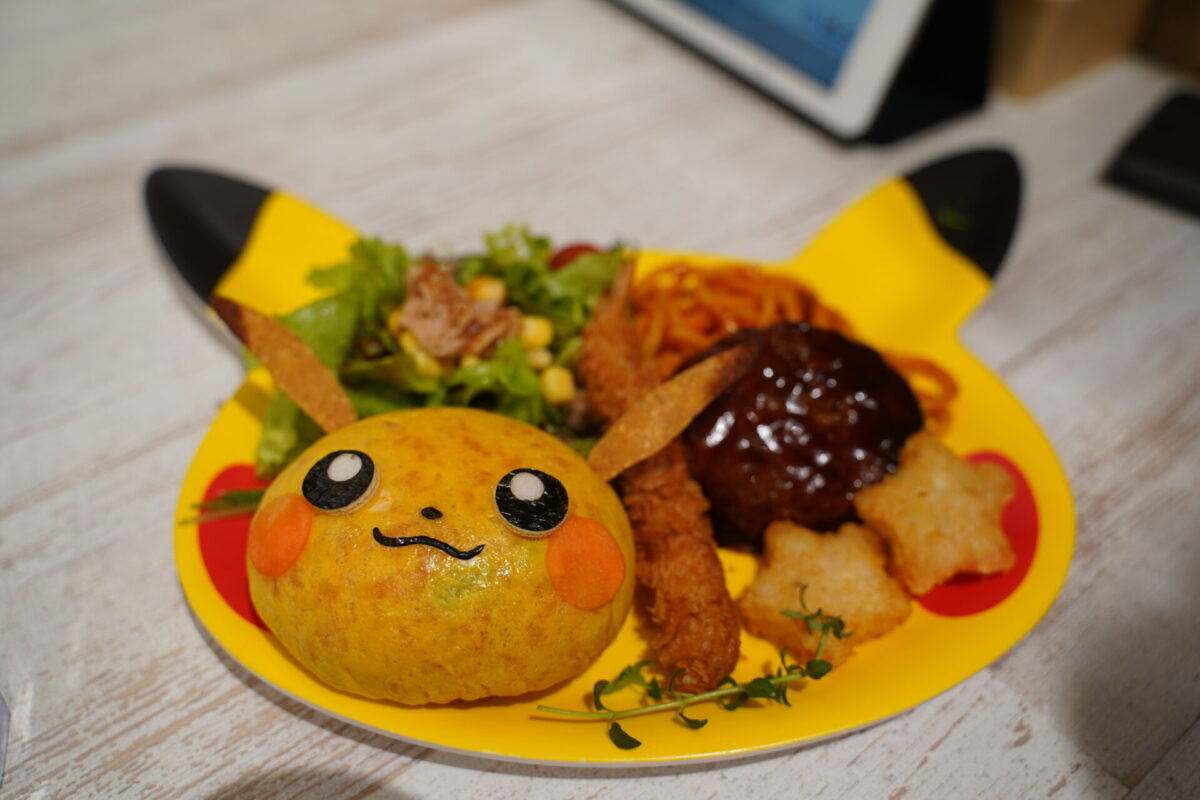 As it boasts overwhelming popularity throughout the world, Pokémon has become one of the most well-known animes and video games since its origination. Various official Pokémon stores are scattered all over Japan, selling a variety of official Pokémon goods. There is an official Pokémon store and a Pokémon café inside the Nihonbashi Takashimaya department store! At the café, you can enjoy Pikachu and Eevee cafe plate sets and latte art drinks with designs of Pokémon characters. Just be sure to make a reservation through the official website, as they are required!
Official Website: Pokémon Center Tokyo DX & Pokémon Café
2. Sanrio Cafe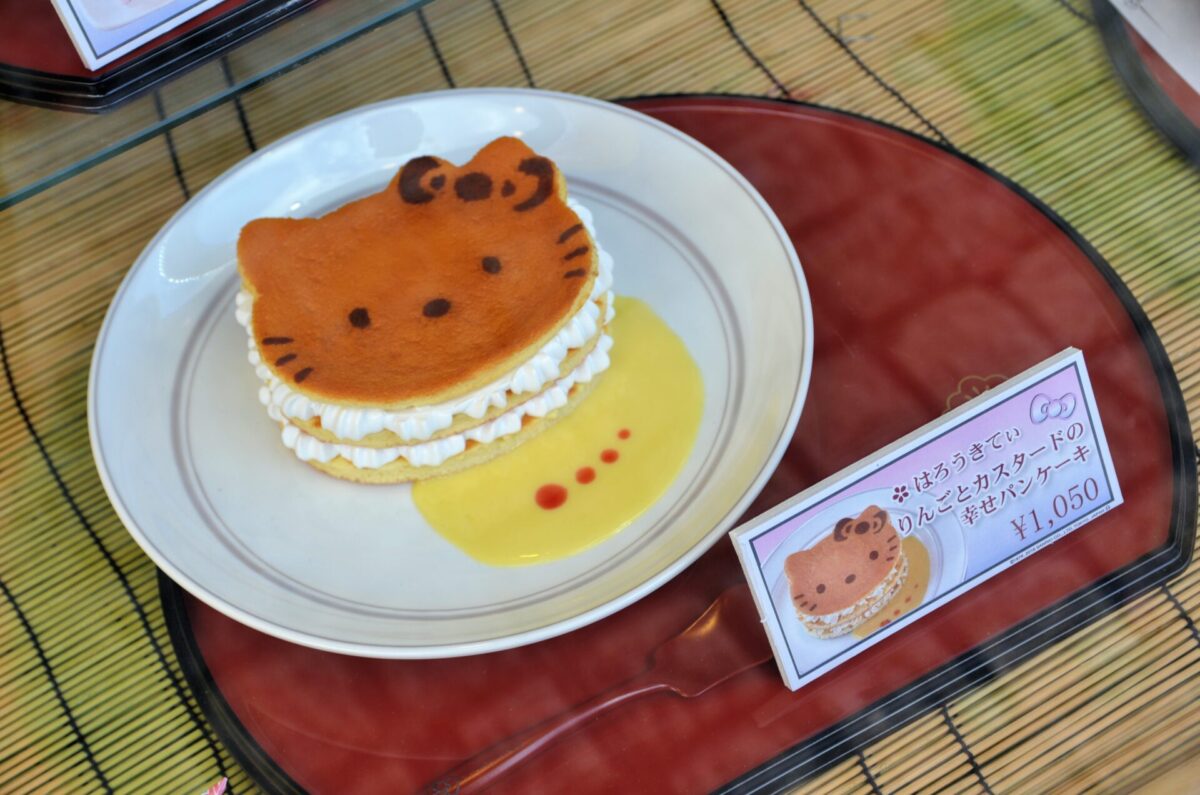 Hello Kitty is a cute character wearing a red ribbon that gained popularity with teens beginning in the '70s. Hello Kitty and other Sanrio characters can be found at the Sanrio Cafe in Ikebukuro, Tokyo. At this Sanrio Cafe, you can enjoy pancakes made in the shape of Sanrio characters, as well as many other treats. With Sanrio character artwork everywhere, this is a paradise for all Sanrio character fans.
Official Website: Sanrio Cafe
3. Pompompurin Cafe Harajuku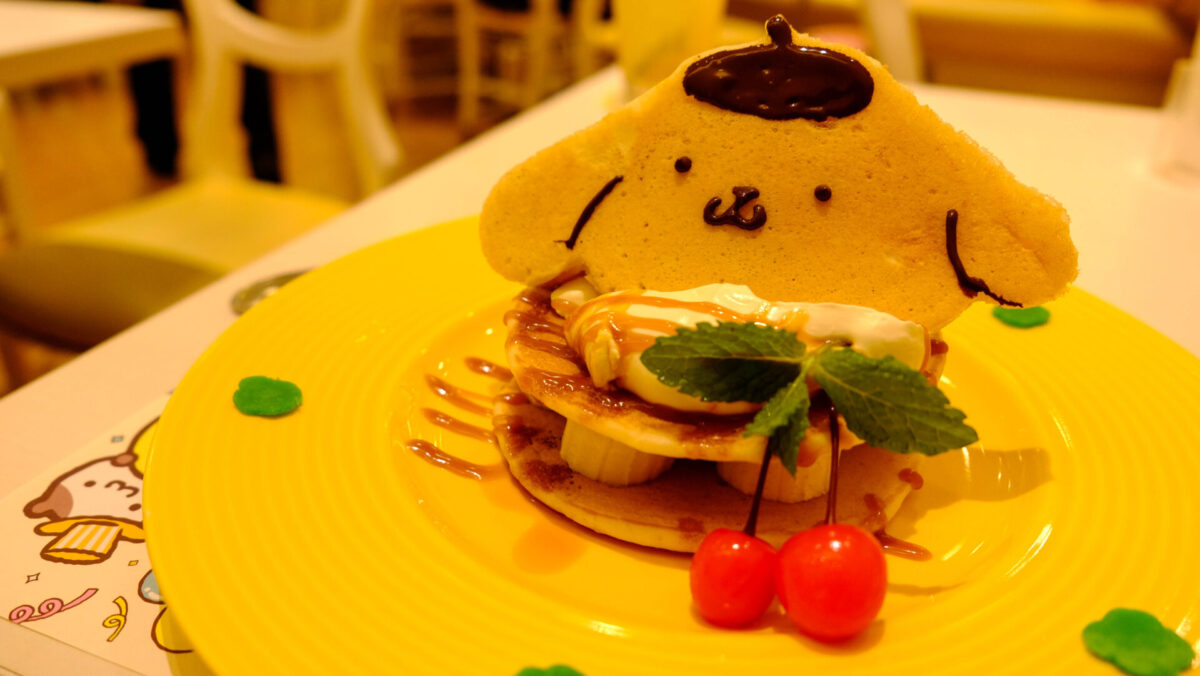 Like pudding, Pom Pom Pudding is a yellow and caramel-colored dog character. Here in Harajuku where kawaii culture has developed, an official Pom Pom Pudding café has opened up! The pudding-colored interior is so cute with its themed decorations! Walking into the café, Pom Pom Pudding sits in the center, welcoming visitors. The menu includes a variety of dishes such as Pom Pom Pudding omelette rice and curry rice. There is also a limited-time menu, so be sure to check the official website for more information!
Official Website: Pompompurin Cafe Harajuku
4. Harry Potter Café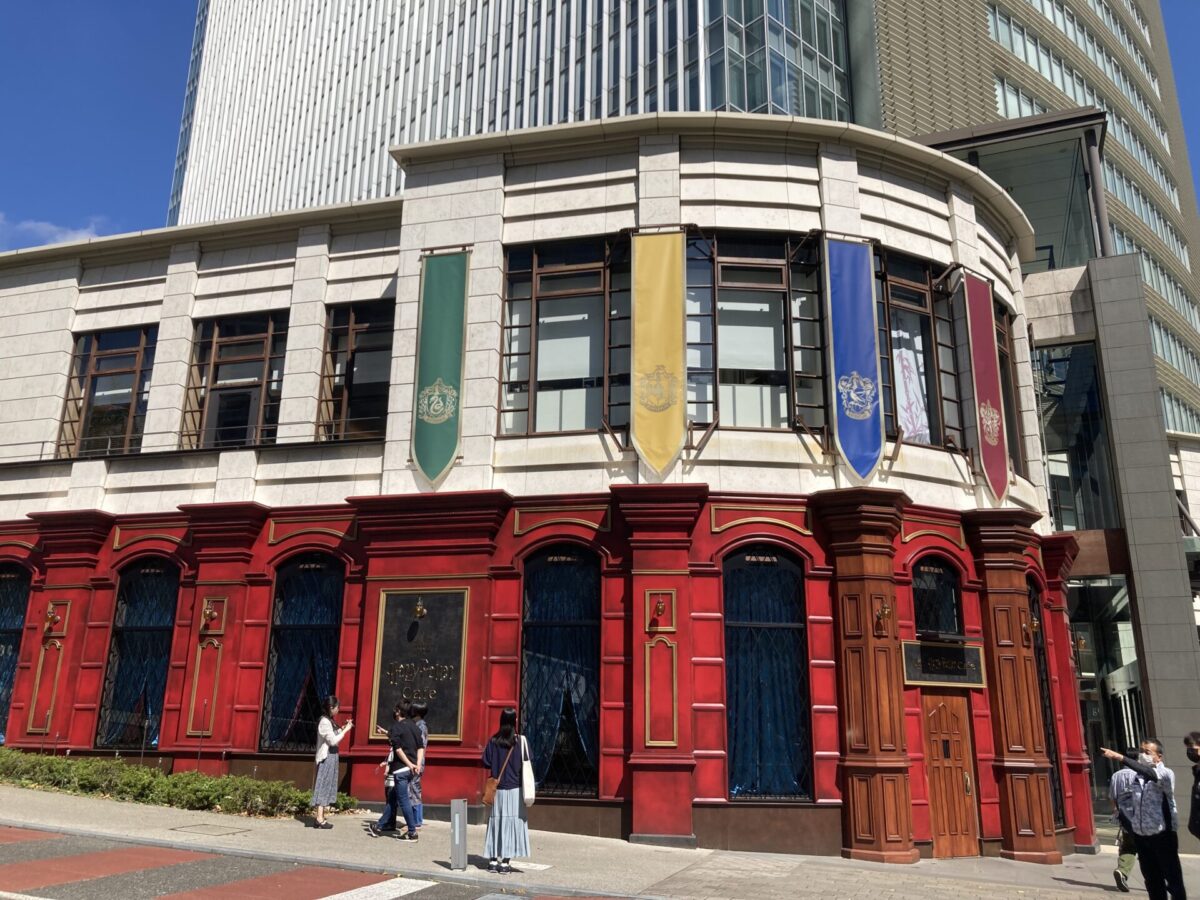 The Harry Potter series is very popular throughout the world, and here in Japan as well. The Harry Potter Cafe in Akasaka is a cafe that has been strongly influenced by this fictional world, with many features that you'll recognize if you've seen the movies. Here, you can enjoy British cuisine and a non-alcoholic cocktail menu. If you're a Harry Potter fan, this is a must visit spot for you while you're in the Tokyo area.
Official Website: Harry Potter Café
5. Shiro Hige's Cream Puff Factory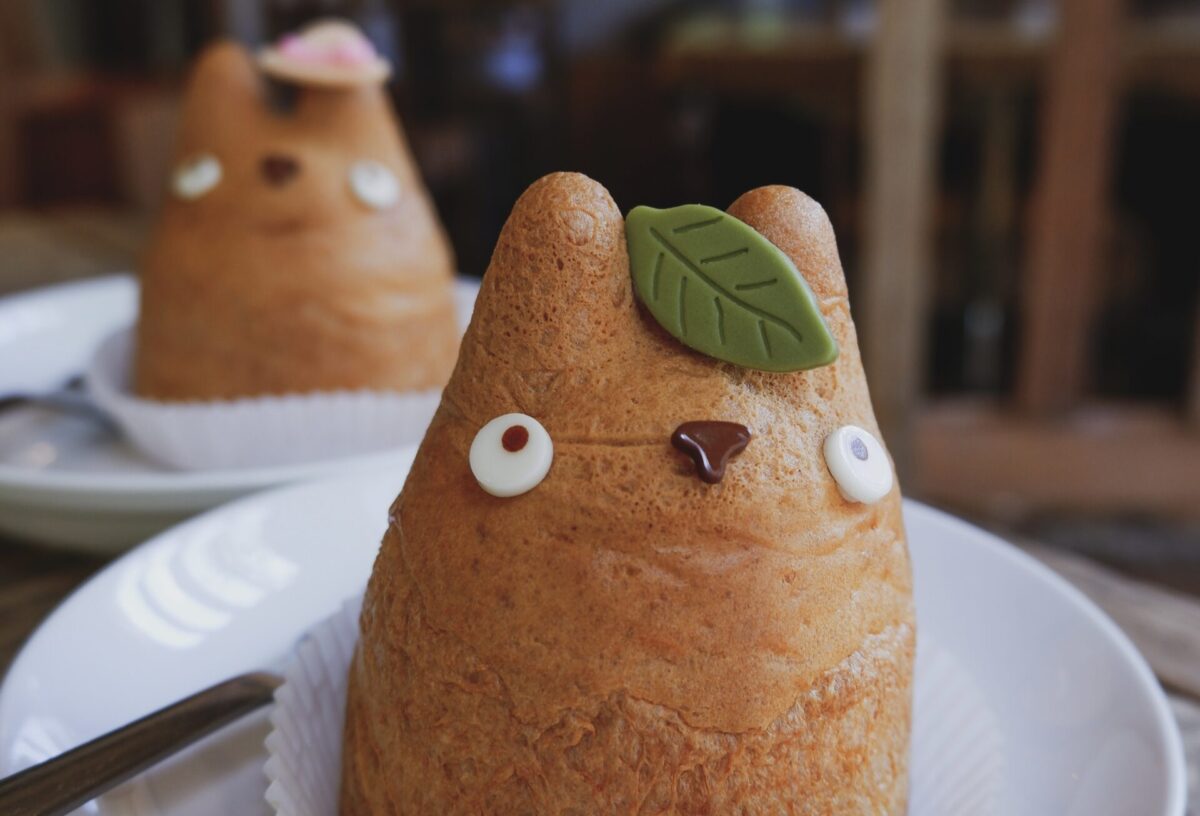 The opening of Ghibli Park in Aichi Prefecture last year was a hot topic in Japan. In fact, there is now a café open for business in Tokyo where visitors can enjoy the world of Ghibli. Shiro Hige's Cream Puff Factory is a café that sells cream puffs in the shape of Totoro and offers flavors including custard, chocolate, and several seasonal varieties. There are some flavors that are only available for a limited time, so be sure to try them while they're available!
Official Website: Shiro Hige's Cream Puff Factory
6. Alice's Fantasy Restaurant
One of the most famous fairy tales born in England is Alice in Wonderland. This café themed on Alice in Wonderland has become a very popular attraction in Tokyo. Once you step through the big picture book door, you feel as though you have entered the world of Wonderland. From a white rabbit to a Cheshire cat, you will be welcomed as you journey into this eccentric realm. Here, you can enjoy the unique cheese dishes and wines carefully selected by their sommelier. After dinner, how about tea time with Mad Hatter?
Official Website: Alice's Fantasy Restaurant
7. Cinnamoroll Cafe
Cinnamoroll, a white, fluffy-looking dog character is one of the most popular Sanrio characters out there. Cinnamoroll has captured the hearts of many fans and brought them joy with its cuteness. In Shinjuku, there is an official Cinnamoroll café filled with cute decorations and menu items! The omurice with a sleeping Cinnamoroll and Cinnamoroll shortcakes are so adorable that you won't be able to resist taking pictures of them. Take a break from the bustling streets to enjoy a relaxing café in the soothing space of Cinnamoroll!
Official Website: Cinnamoroll Cafe
8. Peter Rabbit Garden Cafe
The story of Peter Rabbit, which was born in the Lake District in northern England, is a popular children's book throughout the world. As this fairytale gained popularity across the globe, a Peter Rabbit-themed cafe opened in Jiyugaoka. The afternoon tea set includes scones with Peter Rabbit's character drawn on them and a variety of sweets, served with your choice of drink. Roast beef and beef stew are also available for lunch and dinner. Why not spend a peaceful time with Peter Rabbit at this cafe surrounded by nature?
Official Website: Peter Rabbit Garden Cafe
9. Peanuts Cafe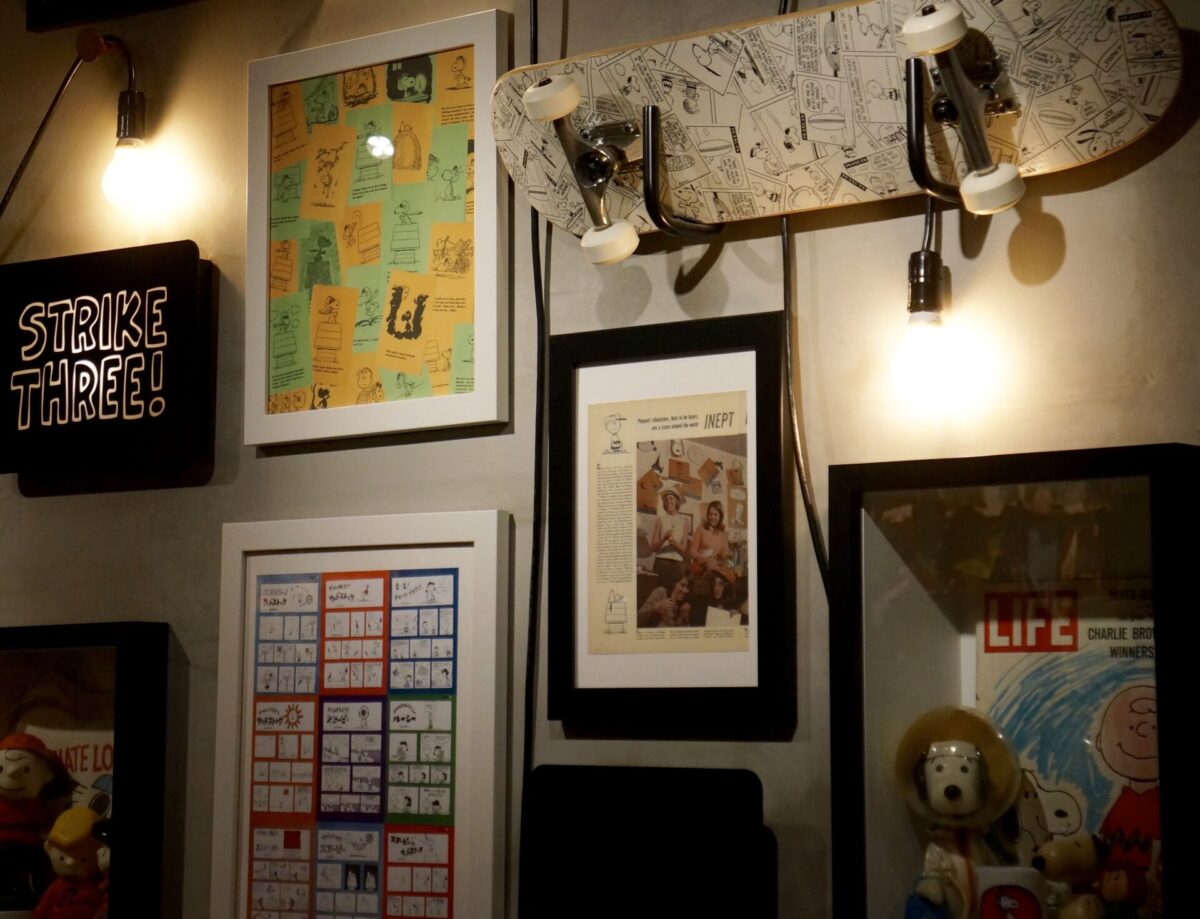 Peanuts is a cartoon series about Snoopy, a cheerful and mischievous beagle dog, and his owner Charlie. Snoopy is very popular in Japan because of his lovable personality. In Japan, not only official Snoopy stores but also many cafes where you can meet Snoopy have opened. The Peanuts Cafe in Nakameguro is a stylish cafe with a white storefront. Snoopy goods are placed throughout the cafe, and the walls are decorated with scenes from some of the Peanuts cartoons. The menu includes a honey lemonade salad based on Lucy, who always sells lemonade, and a set of French fries with a motif of Woodstock's nest. Of course, Snoopy merchandise is also available, so be sure to check it out!
Official Website: Peanuts Cafe
10. Kirby Cafe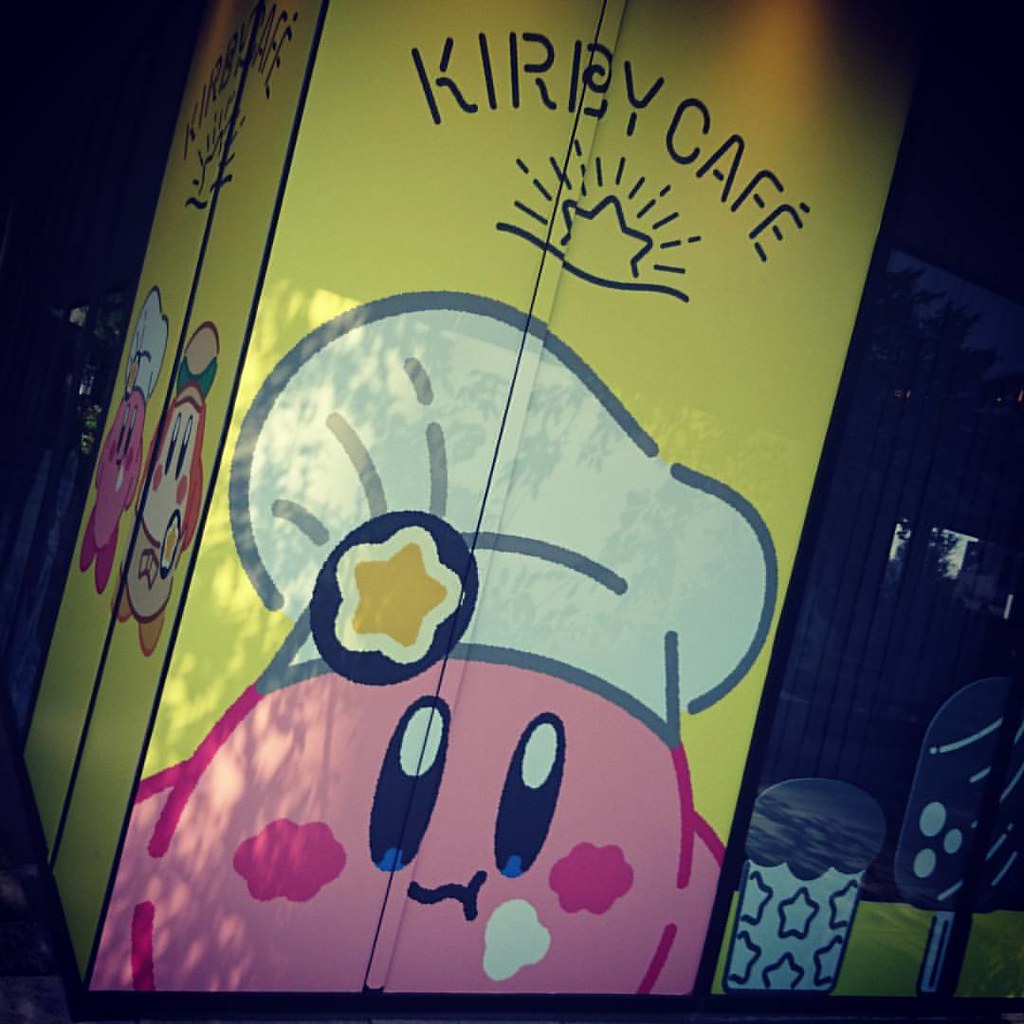 Kirby is the round, pink character originating from the Nintendo universe. Today, Kirby is doing his best to protect Dream Land by using his ability to inhale anything within reach. Kirby, a serious gourmand, opened a café in Tokyo Solamachi near the Tokyo Skytree. The menu Kirby prepares for guests is very vibrant and cute. One of the menu items, Kirby's afternoon tea set is based on the image of the town Waddle-Dees. Additionally, the Kirby-shaped hamburger and other food items continue to catch the guest's attention, making this spot a popular destination. If you are a Kirby fan, why not visit this cafe?
Official Website: Kirby Café
In this article, we have introduced cafes in Tokyo themed around anime and manga characters as well as their various worlds. Enjoying a drink while surrounded by the world of your favorite anime and manga feels like heaven. However, these locations are not only for fans of anime and manga, as they can offer an exciting and unique experience for everyone. Enjoy an outing with your friends and family and immerse yourself in the world of your favorite character at a themed café!
Anime Tour in Tokyo
Tokyo is the place to be if you're a anime or manga fan. But with so many places to check out, where do you start? Akihabara in East Tokyo is known as the center of otaku, anime and manga, and gaming culture, and you will be able to find everything you're looking for here. Join our tour to check out the best shops and learn all about what the town is about!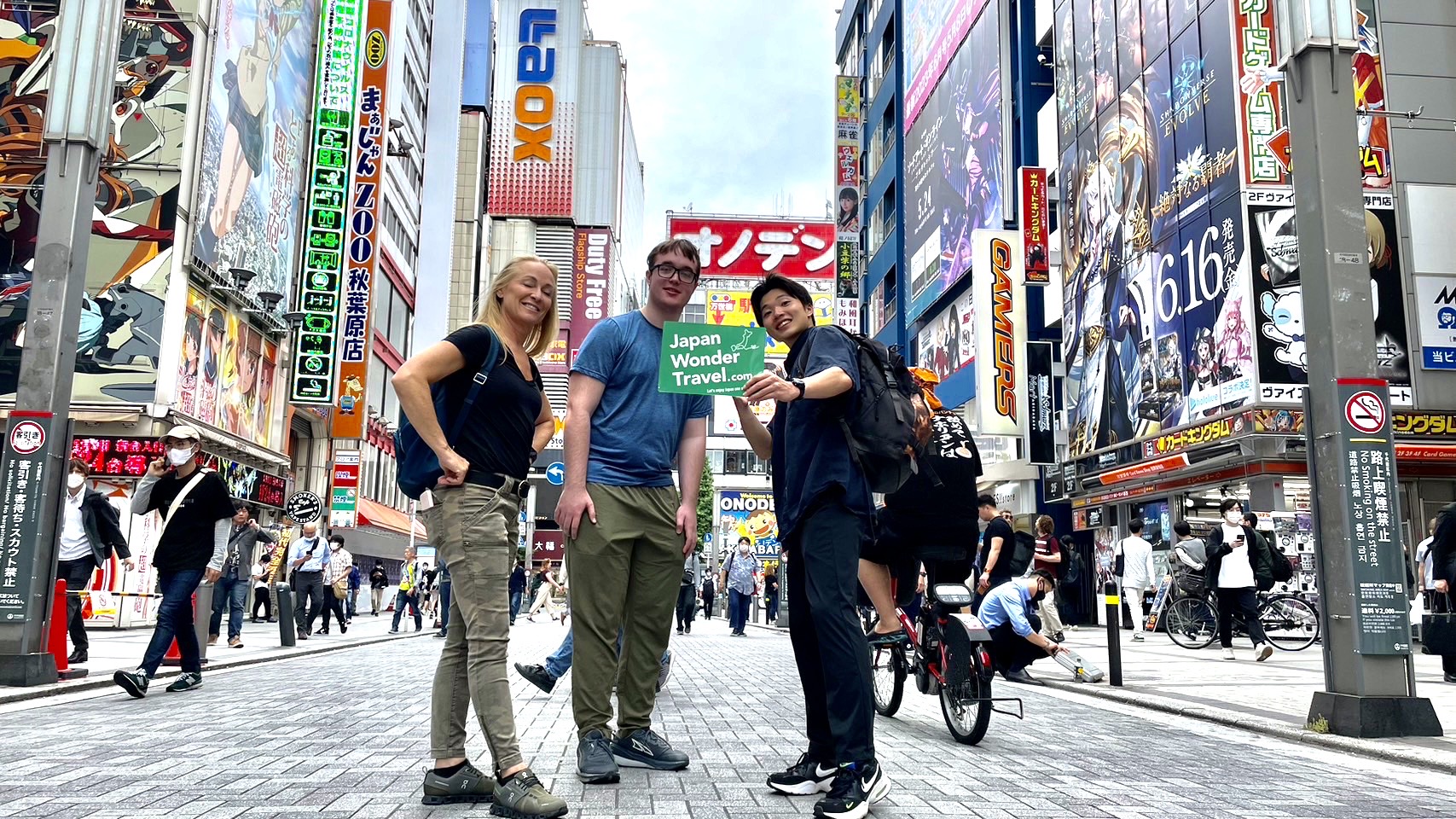 Akihabara Anime Tour: Explore Tokyo's Otaku Culture
Explorethecenterofanime,manga,andgamingcultureonourAkihabaraanimetour.Yourguidewillshowyouthebestspotstobuyalltheelectronics,gadgets,andotakuculturegoodsyourhea...
Japan Wonder Travel Food Tours
Japan Wonder Travel is a travel agency that offers guided tours throughout Japan. 
From private walking tours to delicious Food and Drink tours, we can help organize the best tours just for you! If you want to explore Japan and learn more about the history and backstories of each area you are traveling in, our knowledgeable and friendly guides will happily take you to the best spots! 
In addition, we can provide you with any assistance you may need for your upcoming trip to Japan, so please feel free to contact us if you have any questions or need some help!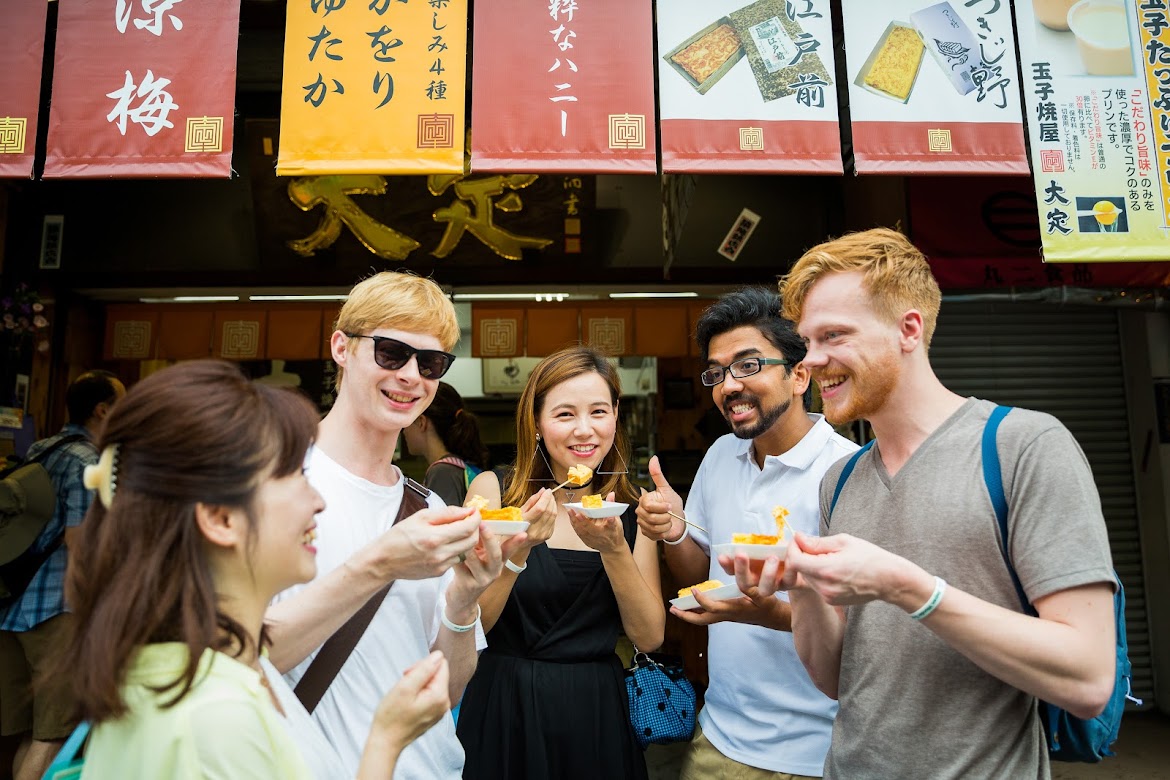 ▶Tokyo Local Street Food and Drink Tour @Sunamachi
This food tour will take you to one of the lesser-known areas of Tokyo, that is Sunamachi Ginza. You will walk through the shop filled street with your guide and be able to try some of the delicious local street foods including tempura, inari sushi, oden, among others!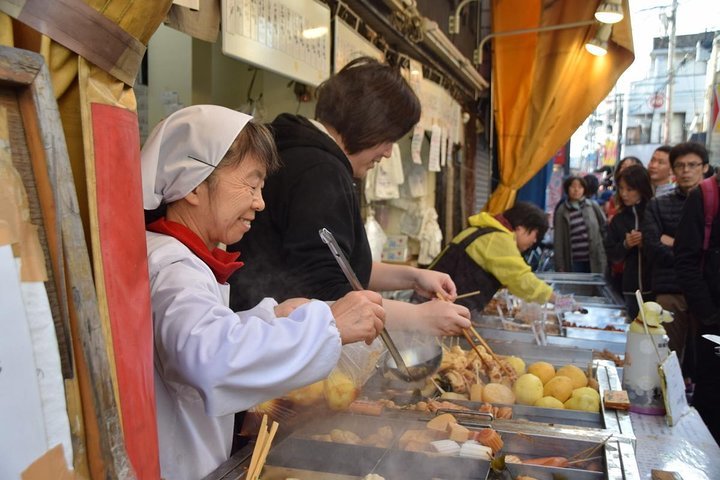 ▶Kyoto Food and Drink Tour @Nishiki Street & Gion
If you're looking to learn more about the culture and the local cuisine of Kyoto, this is the perfect tour for you! Take part in this Kyoto food and drink tour and explore the 400-year-old market and the famous Gion district.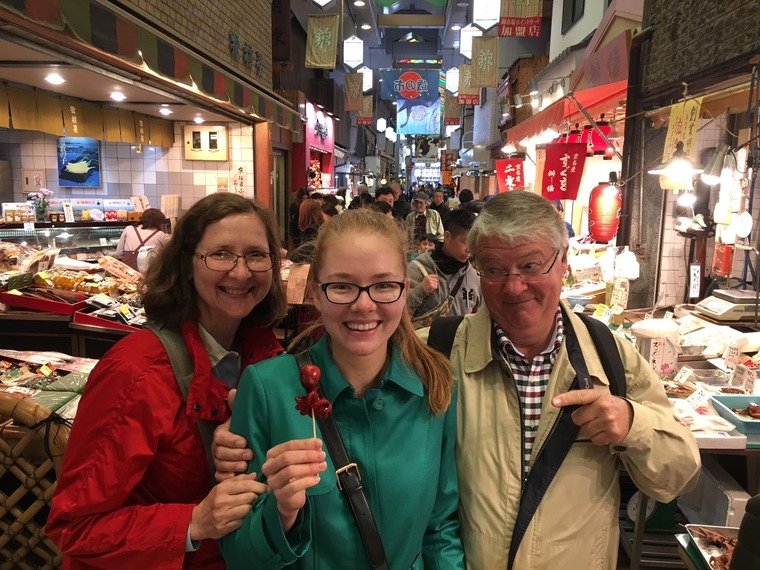 Follow us on Instagram, Facebook, Twitter, and TikTok for more travel inspiration. Or tag us to get featured!
Happy traveling!
Stay informed of the best travel tips to Japan, the most exciting things to do and see, and the top experiences to have with the Japan Wonder Travel Newsletter. Once every two weeks we will introduce you to our latest content.
Other articles you might like