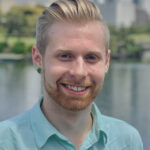 Writer's Profile
Bryce was born in California, and raised near Seattle, Washington! He's been living in Japan for about 5 years now, the first 3 spent studying at Temple University Japan. His main passion in life is writing and producing music, more specifically EDM if anyone is curious! He is very fond of snowboarding, cooking, traveling, playing video games; all of which he'd ideally enjoy with the company of his great friends.
This post may contain some affiliate links. When you click through and make a purchase we may receive some commission, at no extra cost to you.
Welcome, fellow Anime enthusiasts and travelers! If you find yourself wandering the vibrant streets of Tokyo, there's one aspect of Japanese culture that you simply can't overlook: Anime! With its iconic characters, captivating storylines, and beautifully crafted merchandise, Anime has won over peoples hearts worldwide. If you're in the market for the ideal merch from your favorite series, then read along for the best shops you can find in Tokyo. From rare collectibles to trending merchandise, these stores are a paradise for Otaku. So grab your wallets and let's embark on a thrilling journey through Japan's Anime wonderland!
▼Want the full Anime experience? Explore Anime heaven on our guided tour!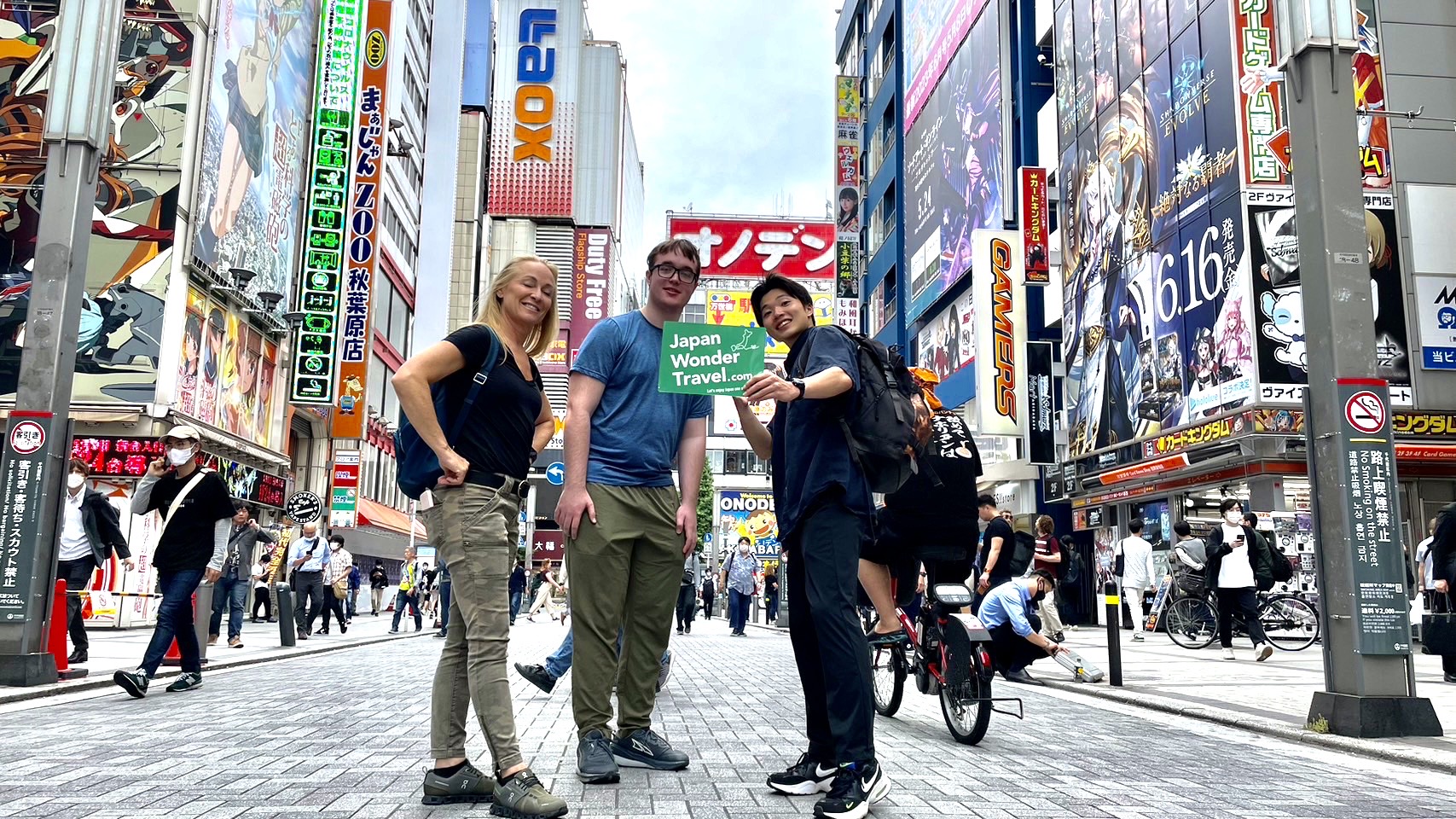 Akihabara Anime Tour: Explore Tokyo's Otaku Culture
Explorethecenterofanime,manga,andgamingcultureonourAkihabaraanimetour.Yourguidewillshowyouthebestspotstobuyalltheelectronics,gadgets,andotakuculturegoodsyourhea...
1. Mandarake
Step into Mandarake, a reliable chain of stores for your Anime needs. This sprawling complex houses an impressive collection of pre-owned Anime goods. What sets Mandarake apart is its vast selection of rare and hard-to-find items, including vintage manga, figurines, and limited edition art prints. The store's most popular items range from original animation cels to autographed merchandise, captivating collectors and Anime enthusiasts alike. Mandarake's success lies in its commitment to providing an extensive array of products that cater to both nostalgia-seekers and avid Anime collectors, making it a must-visit destination for any Anime aficionado. One of the biggest and best Mandarake locations is in Akihabara, the center for anime in Tokyo.
2. Animate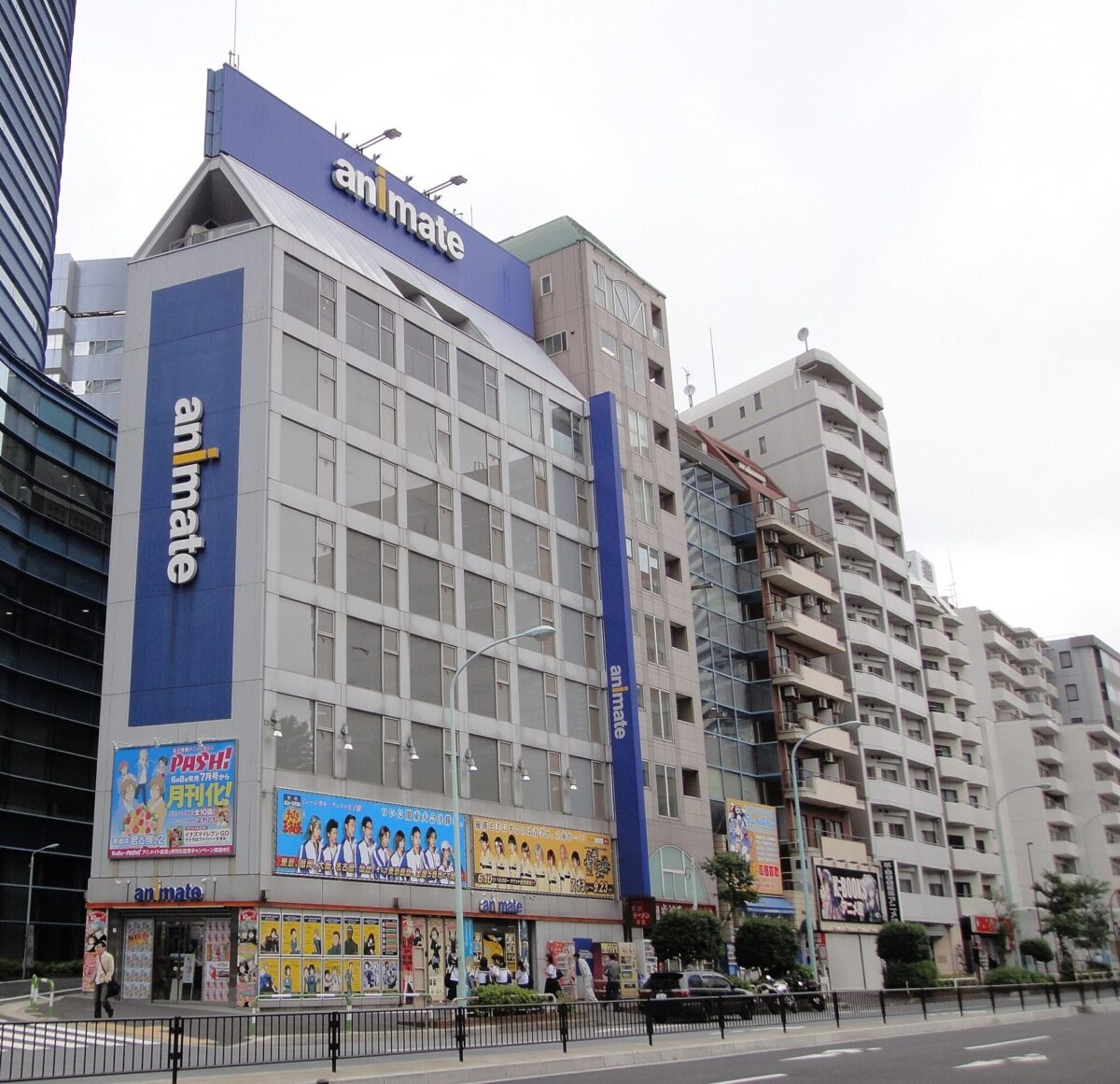 Another great chain, Animate, is a hub (if not THE hub, being Japan's largest Anime goods retailer chain) for Anime enthusiasts seeking the latest merchandise. This Anime retailer offers a wide variety of products, including character goods, CDs, DVDs, and Manga. From character-themed snacks to adorable plushies, Animate has mastered the art of blending Anime culture with everyday items. With its inviting atmosphere and enthusiastic staff, Animate captures the essence of the Anime fandom, creating a space where fans can indulge their passion. Be sure to check out their main store in Ikebukuro for quite the adventure!
3. Jump Shop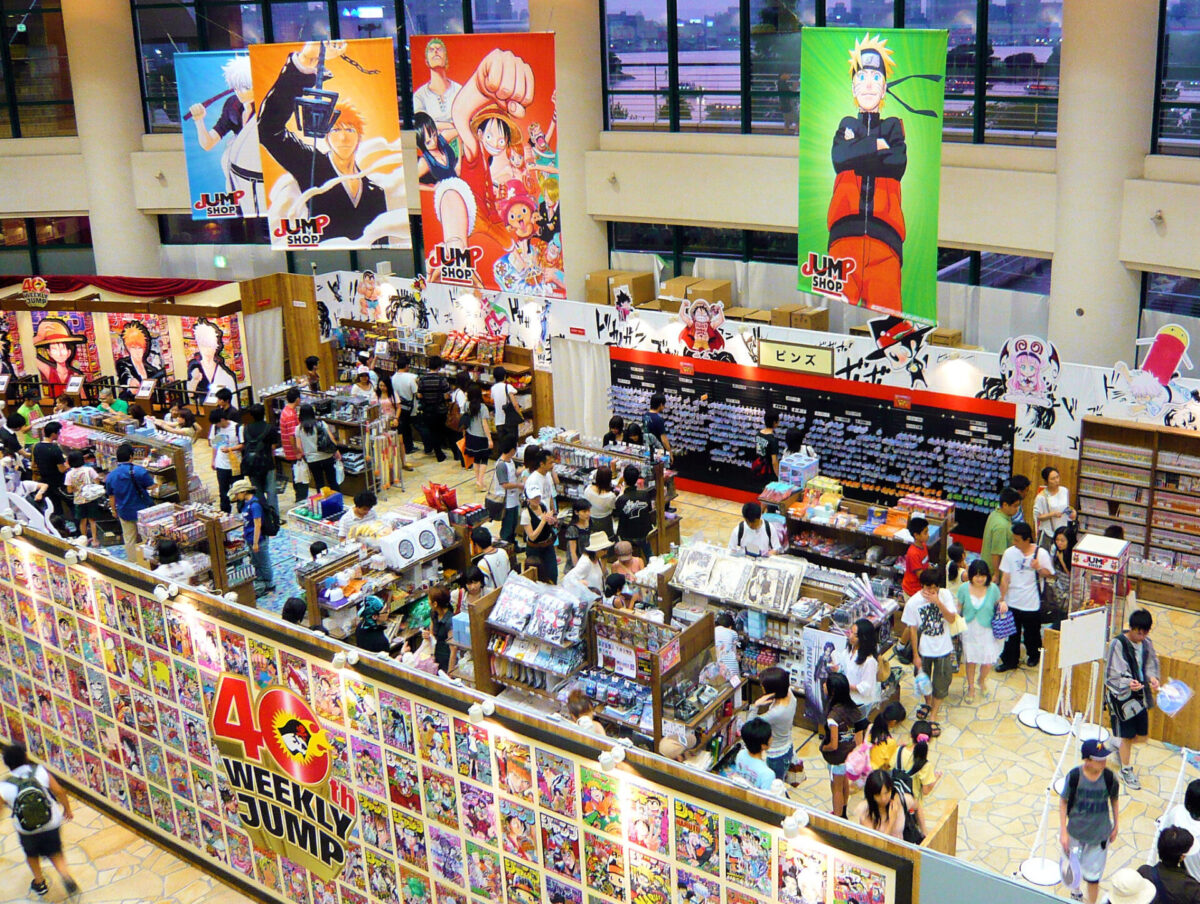 Calling all Shonen Jump Manga fans! Jump Shop is a must-visit destination, especially if you're a follower of popular series like "One Piece," "Naruto," or "My Hero Academia." This store, operated by the renowned Weekly Shonen Jump magazine, offers an extensive range of merchandise featuring beloved characters from these iconic franchises. From clothing and accessories to various Manga volumes, Jump Shop caters to fans young and old. The secret behind Jump Shop's success lies in its ability to bring the pages of Manga to life, allowing fans to become a part of their favorite series through their carefully curated products.
4. Akihabara Radio Kaikan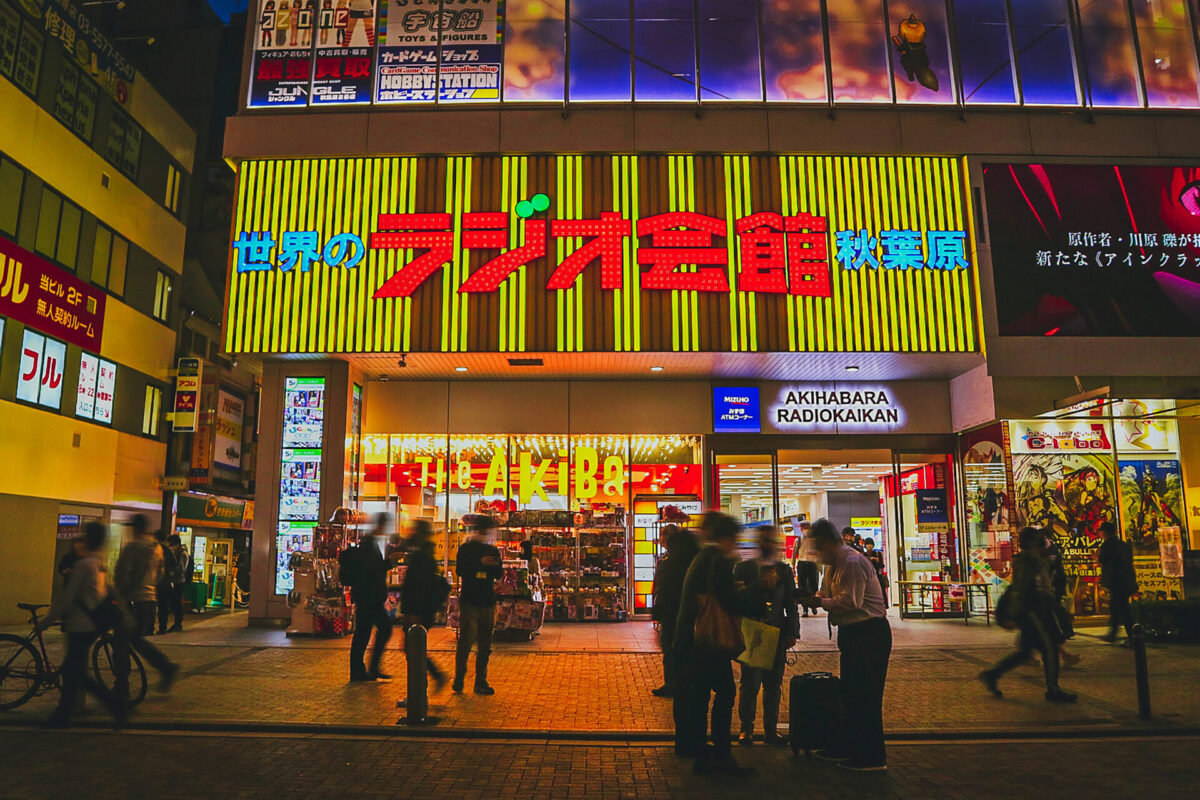 Prepare to be transported to the heart of Otaku culture in Akihabara Radio Kaikan. This multi-story shopping complex is a haven for Anime, manga, and game enthusiasts. With a plethora of stores spanning multiple floors (12 in total!), you'll find everything from retro collectibles to the latest merchandise. Each store within Akihabara Radio Kaikan has its unique specialty, making it an adventure-filled destination for avid Anime fans. Whether you're on the hunt for rare manga volumes, character-themed apparel, or even a variety of electrical parts or wireless devices (which is what this establishment is originally known for), this iconic building stands as a testament to the diversity and vibrancy of Japanese Otaku culture.
5. Tokyo Character Street
Located within Tokyo Station, Tokyo Character Street is a bustling underground shopping arcade that houses a treasure trove of Anime and character-themed stores. Here, you'll find an array of renowned shops, such as Sanrio, Studio Ghibli, and Pokemon. From Winnie the Pooh to Totoro, Tokyo Character Street brings together beloved characters under one roof. The popularity of this destination lies in its convenient location, making it easily accessible for both visitors and locals alike. Offering a wide range of character merchandise, Tokyo Character Street is the perfect place to find adorable souvenirs that capture the essence of Japanese Kawaii culture.
6. Pokemon Centers/Stores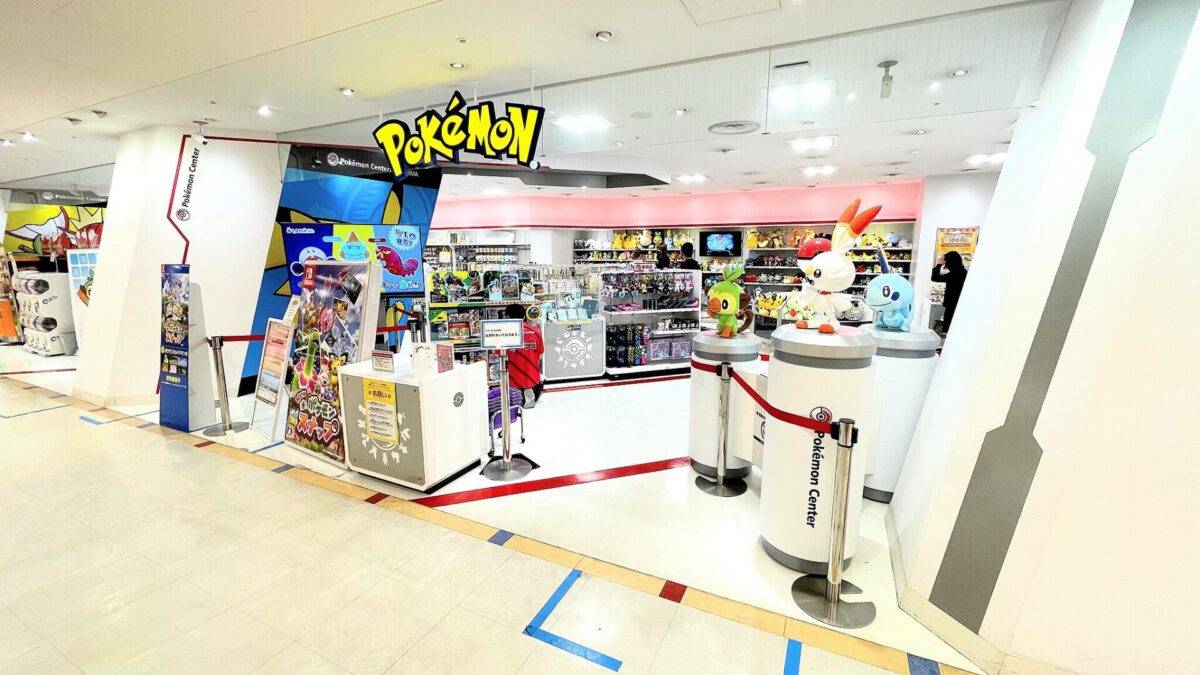 Trying to catch 'em all? Then make your way to one of Japan's many Pokemon Centers or Stores! These official retail outlets dedicated to the Pokemon franchise are scattered throughout the country, but there's some very significant ones in Tokyo you should visit. Boasting an extensive collection of Pokemon-themed merchandise, including plushies, trading cards, apparel, and accessories, these stores are a paradise for trainers young and old. The popularity of Pokemon Centers/Stores can be attributed to the franchise's enduring success and the stores' commitment to providing exclusive items, limited-edition releases, and special events that bring fans closer to their favorite pocket monsters.
7. Gachapon Kaikan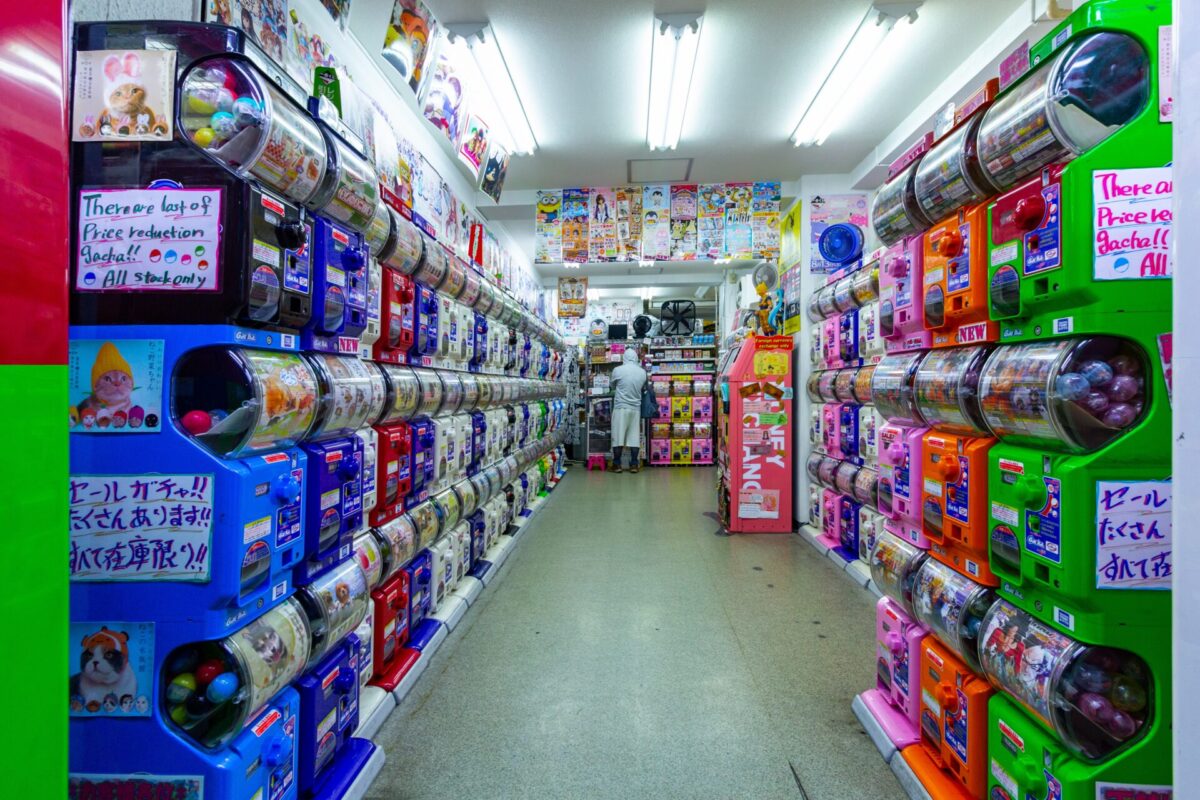 Prepare to be delighted by the quirky and addictive world of gachapon in Akihabara's Gachapon Kaikan. Gachapon refers to vending machines that dispense capsule toys, often featuring popular Anime, Manga, and game characters. This multi-level store is filled with rows upon rows of these whimsical machines (450 of them!), each holding a surprise inside. From keychains and figurines to mini dioramas, Gachapon Kaikan offers a spontaneous shopping experience that captures the essence of Japanese capsule toy culture. The ever-changing lineup of characters and the thrill of collecting make Gachapon Kaikan a favorite among both tourists and locals.
8. Mugiwara Store
For fans of the globally adored series "One Piece," the Mugiwara Store is a must-visit destination. Located in Shibuya, Tokyo, this official store offers a wide range of "One Piece" merchandise, including clothing, accessories, and home goods. With its vibrant and immersive atmosphere, the Mugiwara Store allows fans to step into the world of Luffy and his crew. While its not an emporium like other locations, it's still a destination for any true member of the crew!
9. Donguri Republic
Enter the enchanting world of Studio Ghibli at Donguri Republic, the official Ghibli store. With locations in major cities across Japan, this store is a haven for fans of Hayao Miyazaki's magical creations. Offering a wide range of Ghibli-themed merchandise, from Totoro plushies to Spirited Away art prints, Donguri Republic allows visitors to bring a piece of Ghibli's enchantment into their lives. The store's success lies in its commitment to capturing the whimsy and beauty of Ghibli films, providing fans with products that evoke nostalgia and wonder.
10. Akiba Cultures Zone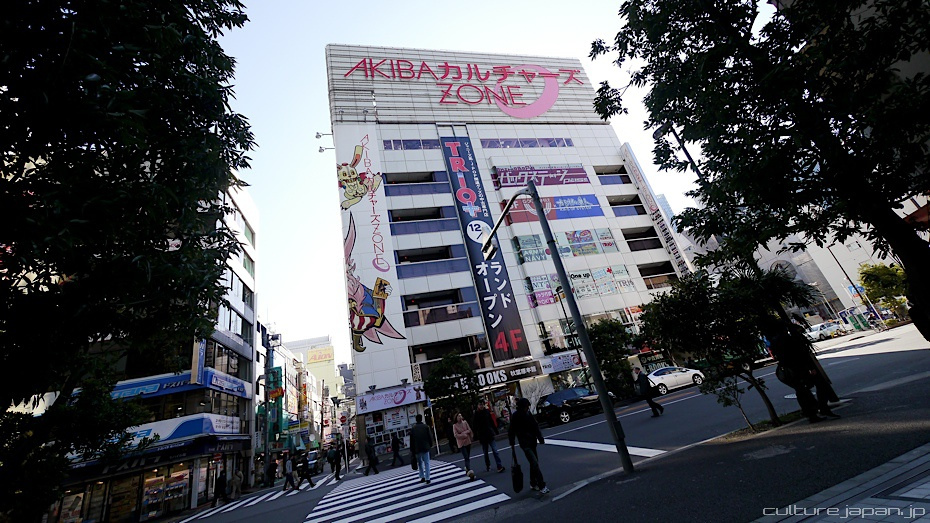 End your Anime shopping spree at Akiba Cultures Zone, a modern shopping complex in Akihabara. This multi-floor establishment houses a variety of Anime and gaming stores, each offering a unique experience. Whether you're looking for the latest merchandise, rare collectibles, or even arcades to test your gaming skills, Akiba Culture Zone has it all. There are parts of the store dedicated to the resale of collectibles; people can rent their own cubby and sell their stuff, so you might find something super rare! But if that's not your thing, head to the 6th floor to chat with some maids!
Best Anime Experience in Tokyo
With so many good anime shops in the Tokyo area, it can be hard to pick and choose where it's best to check out. One thing that's for sure is that you will be able to find just about everything in Akihabara, and half of the shops mentioned above are located there. Exploring the area with a local guide who knows all the best spots is the way to go! Have a look below for more details about the tour.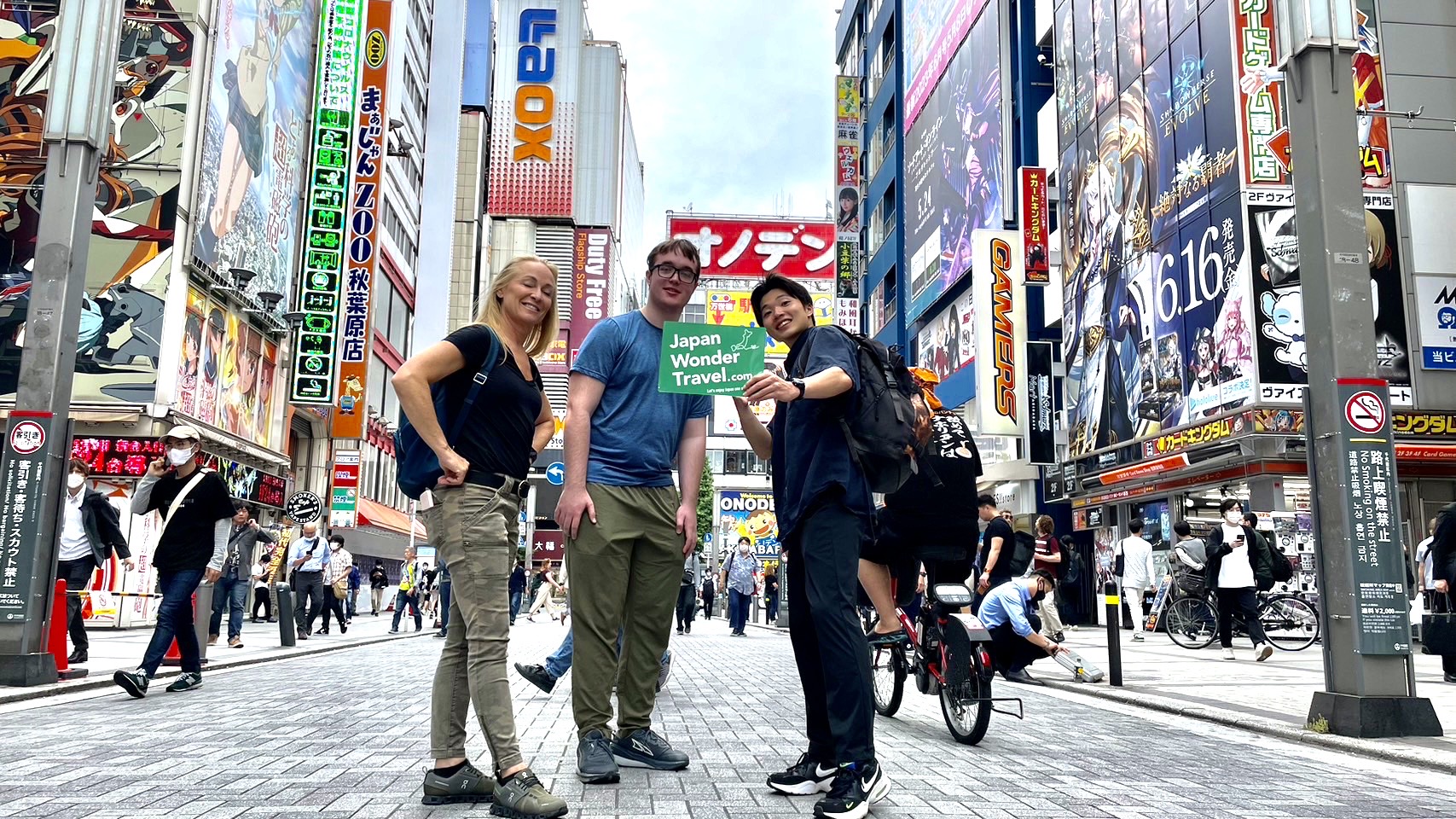 Akihabara Anime Tour: Explore Tokyo's Otaku Culture
Explorethecenterofanime,manga,andgamingcultureonourAkihabaraanimetour.Yourguidewillshowyouthebestspotstobuyalltheelectronics,gadgets,andotakuculturegoodsyourhea...
Japan Wonder Travel Tours in Tokyo
Japan Wonder Travel is a travel agency that offers guided tours throughout Japan.
From private walking tours to delicious Food and Drink tours, we can help organize the best tours just for you! If you want to explore Japan and learn more about the history and backstories of each area you are traveling in, our knowledgeable and friendly guides will happily take you to the best spots!
In addition, we can provide you with any assistance you may need for your upcoming trip to Japan, so please feel free to contact us if you have any questions or need some help!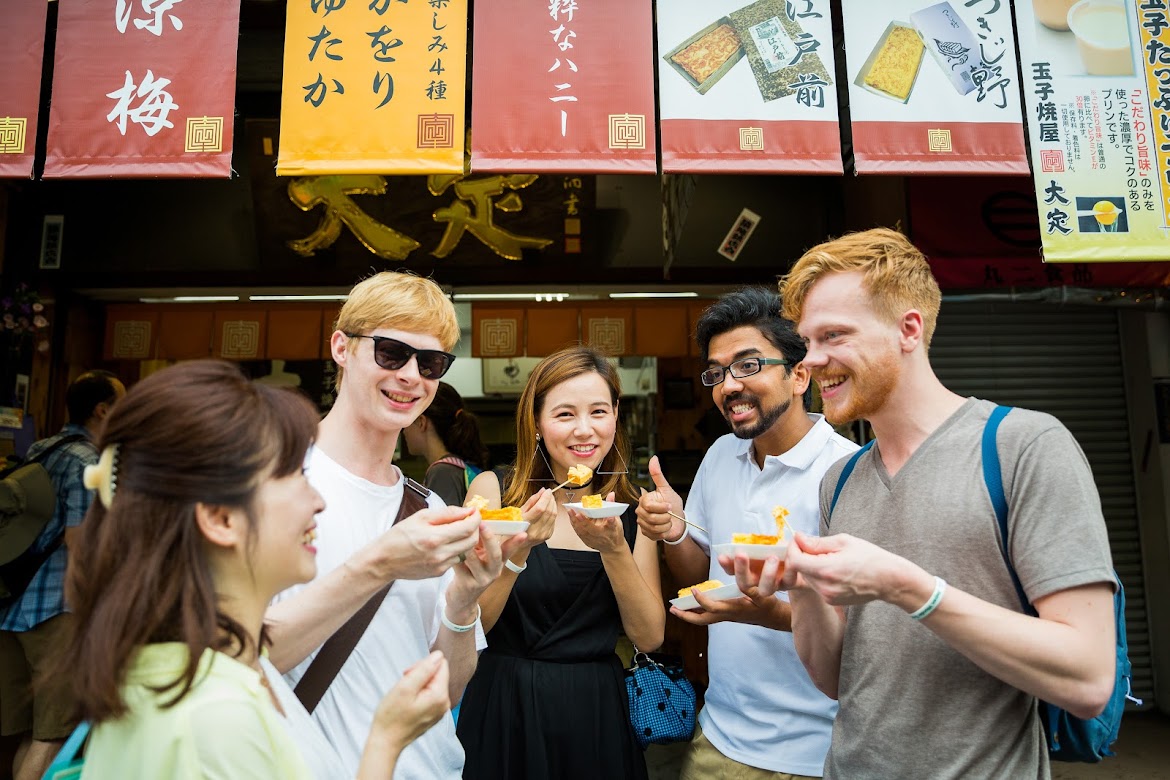 ▶Tokyo 1–Day Highlights Private Walking Tour (8 Hours)
There's no better way to explore an area than taking a tour with a knowledgeable local guide. You will have the chance to learn about the history and interesting background stories of Tokyo, as well as discover some hidden gems which can be hard to do without a guide.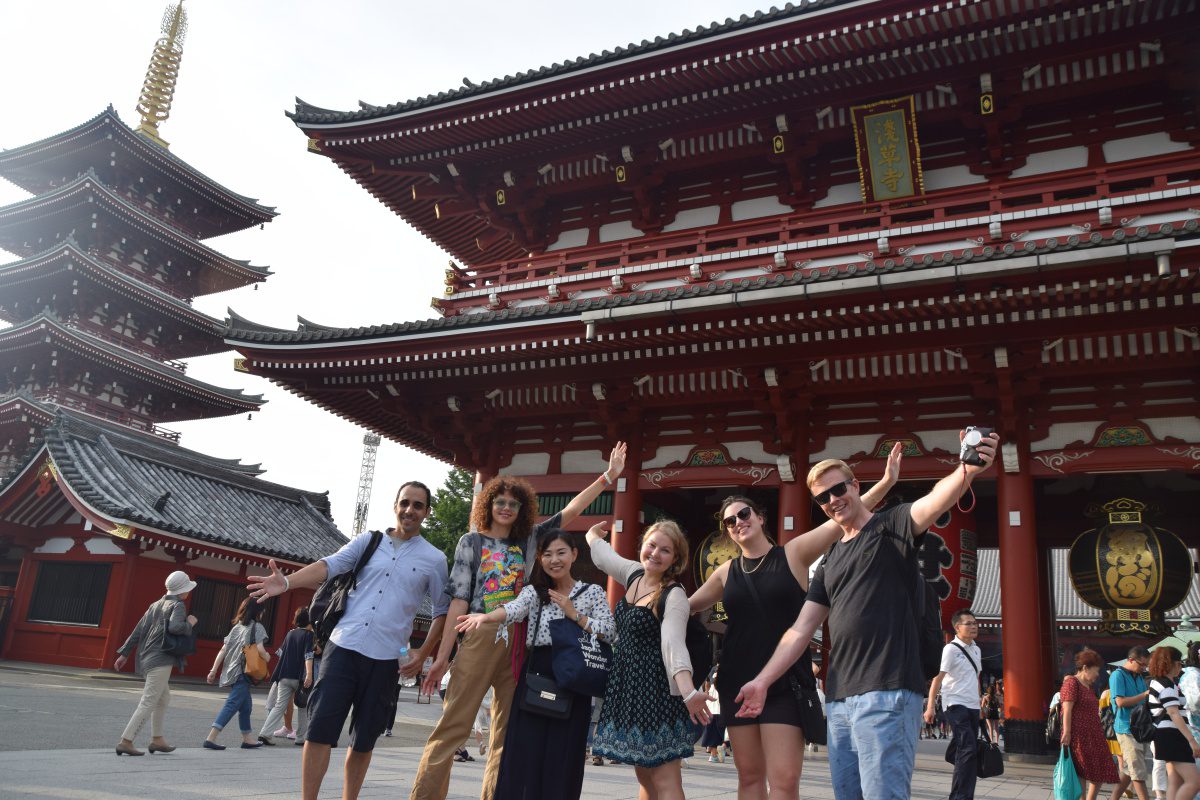 ▶Shinjuku Bar Hopping Tour: Experience Tokyo's Nightlife in Izakaya
Check out the best spots in Shinjuku while bar hopping through the lively and vibrant area. Try some delicious local food and drink as you explore the narrow yet photogenic alleys that the town has to offer. Experience Japanese izakaya culture and drink in Shinjuku like the locals!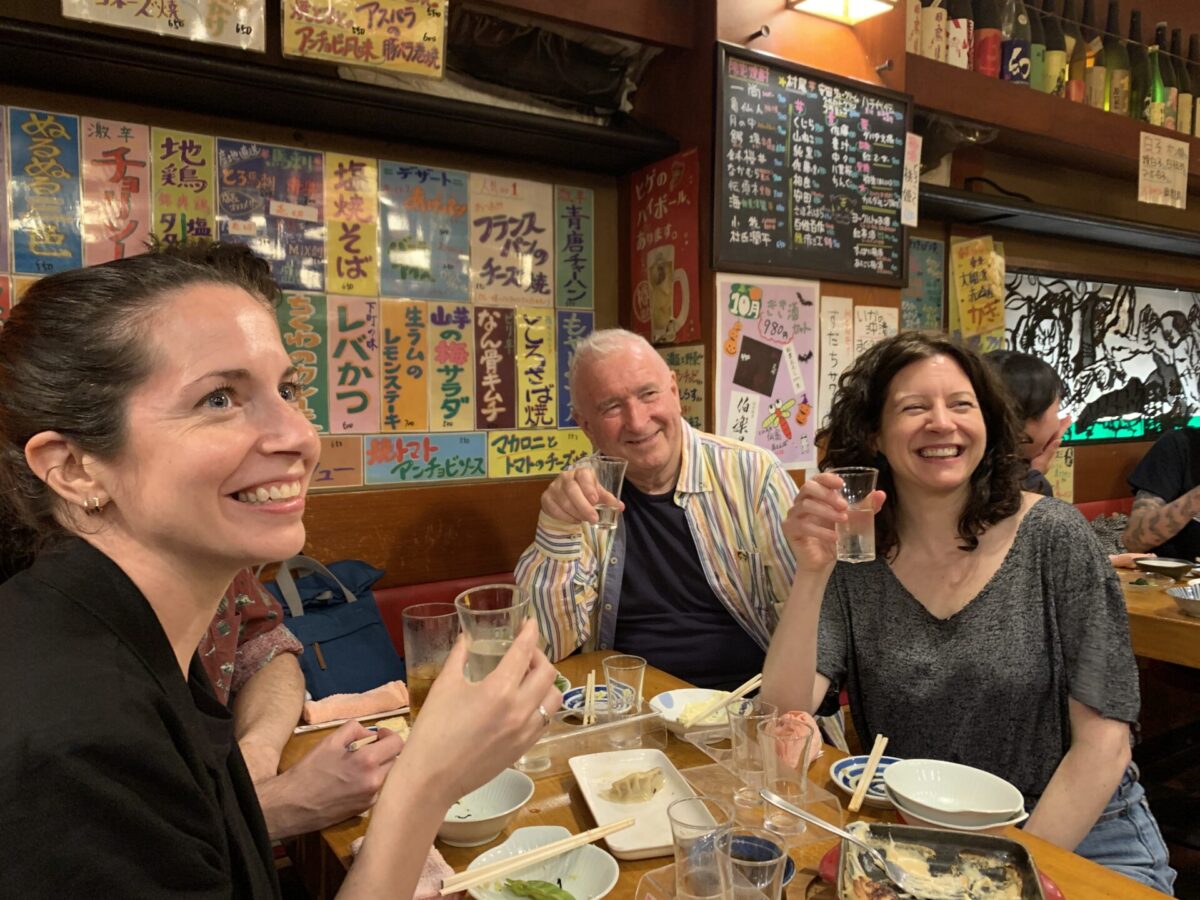 Find the Other Tours
▶Tour Packages
If you want to make travel easier, we suggest you look into tour packages.There are a wide range of tour packages out there to suit the accomodate for each traveler needs. Click the button below to find the best tour package from various Tour Operators!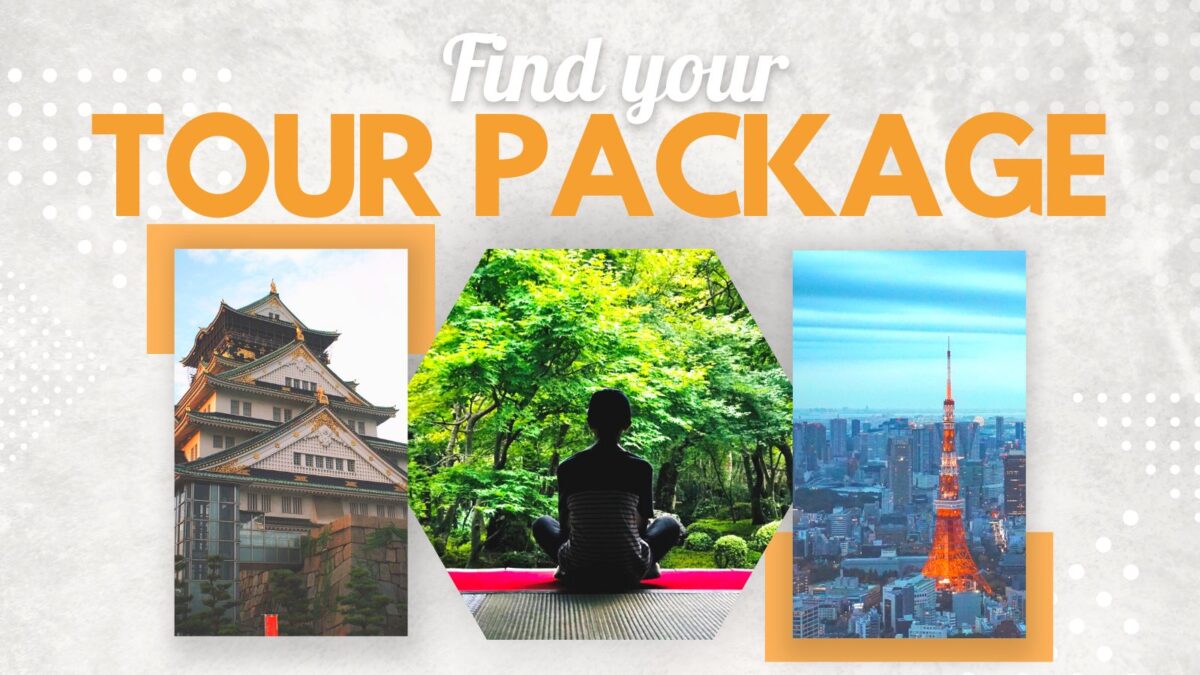 Follow us on Instagram, Facebook, Twitter, and TikTok for more travel inspiration. Or tag us to get featured!
Happy traveling!
Stay informed of the best travel tips to Japan, the most exciting things to do and see, and the top experiences to have with the Japan Wonder Travel Newsletter. Once every two weeks we will introduce you to our latest content.
Other Articles you Might be Interested in