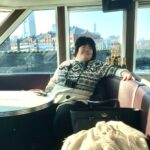 Writer's profile
Mao Goto is a Japanese freelancer who was born in Hayama, Kanagawa prefecture, and raised in Tokyo. Since 2016 she lives in the Taito Ward, home to a lot of Japanese culture hotspots such as Asakusa, Akihabara, and Ueno. She has been interested in the field of English education in Japan and got her Master's degree in March 2020. A lover of photography, travel, sweets, and cross-stitch. Contact her via Facebook.
This post may contain some affiliate links. When you click through and make a purchase we may receive some commission, at no extra cost to you.
Anime is a captivating and widely celebrated subculture in Japan, home to globally renowned series such as Naruto and Dragon Ball. As the birthplace of countless anime masterpieces, Japan boasts an array of exciting anime-themed attractions scattered throughout the country. From immersive experiences to themed cafes and museums, these unique destinations cater to the interests of devoted fans and curious travelers alike. Join us as we explore the "10 Best Anime Things to Do in Japan," spotlighting must-visit collaboration spots for an unforgettable, anime-infused adventure.
▼Want the full Anime experience? Explore Anime heaven on our guided tour!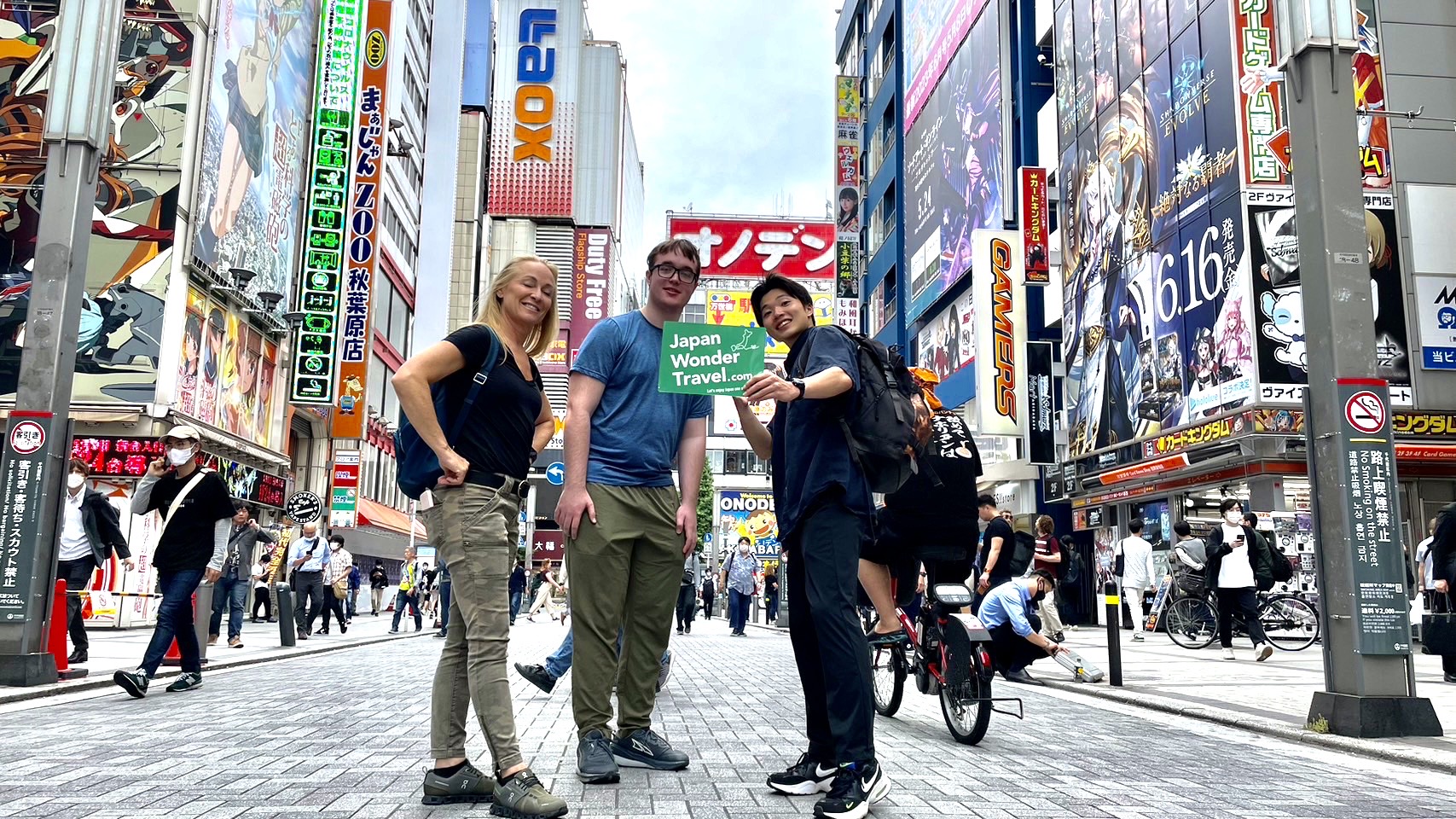 Akihabara Anime Tour: Explore Tokyo's Otaku Culture
Explorethecenterofanime,manga,andgamingcultureonourAkihabaraanimetour.Yourguidewillshowyouthebestspotstobuyalltheelectronics,gadgets,andotakuculturegoodsyourhea...
1. Pokemon centers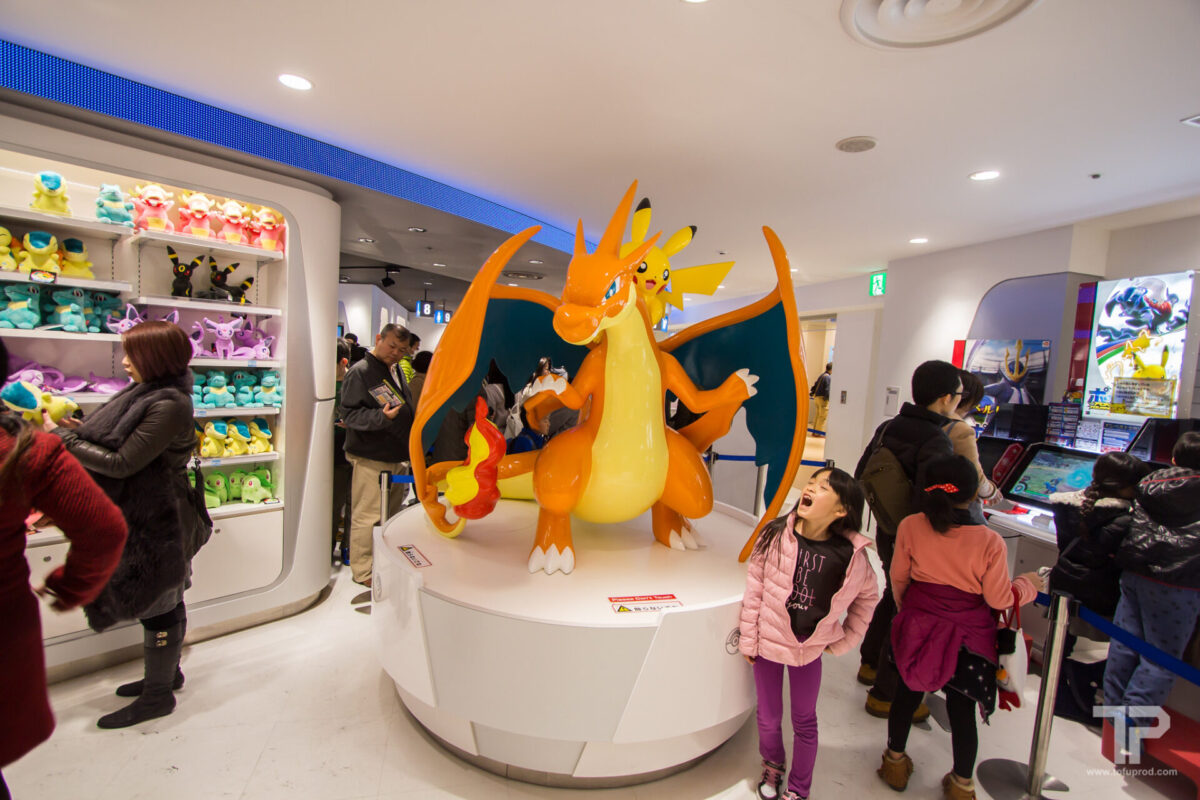 In the beloved Pokémon game series, Pokémon Centers hold a special place in the hearts of trainers, providing a haven for healing their cherished Pokémon. Now, these iconic centers are coming to life in Japan! Scattered across the country, Pokémon Centers serve as the ultimate destination for fans to discover official Pokémon merchandise and partake in captivating events related to the game series. Embark on a journey to find exclusive items featuring your favorite Pokémon characters, and immerse yourself in the vibrant world of these charming creatures!
Official Website: Pokémon Centers
2. Character Cafes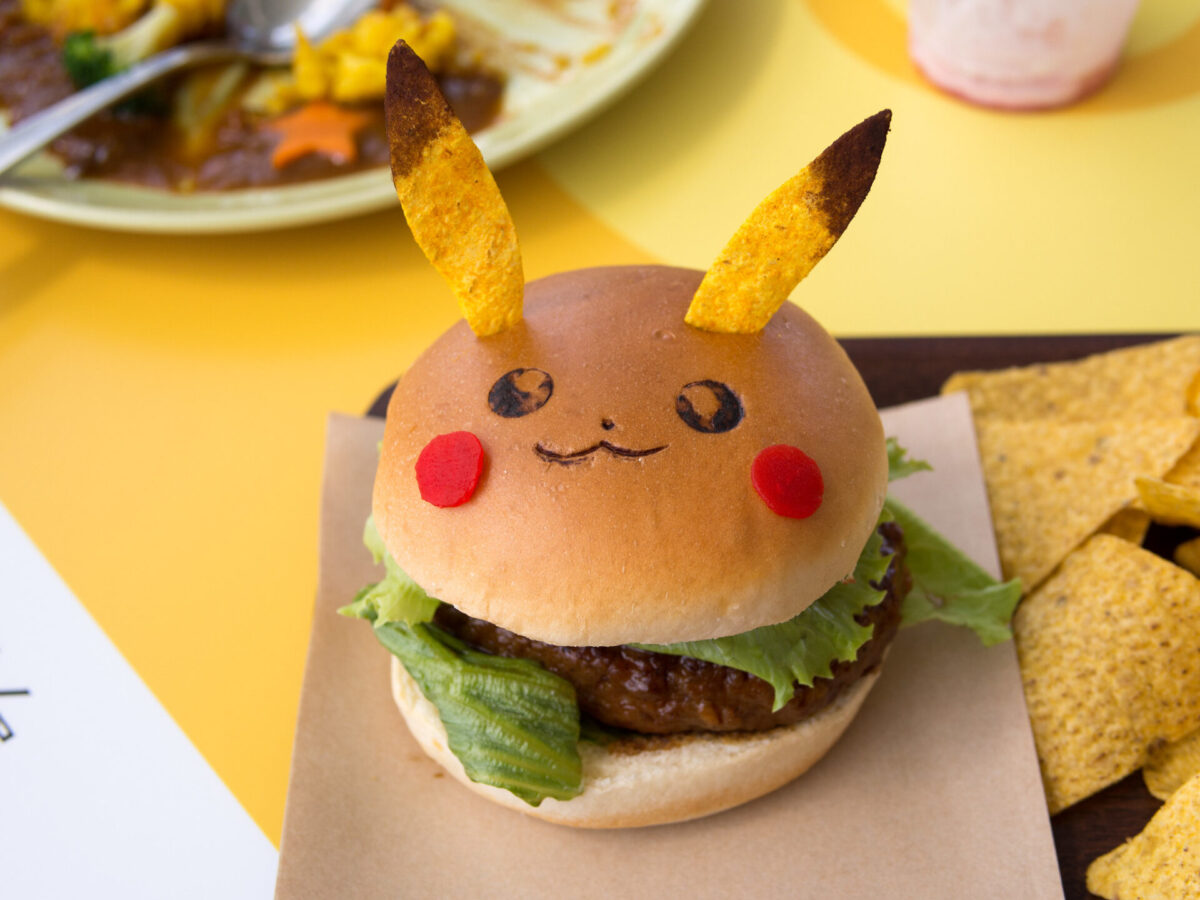 Across Japan, numerous anime franchises have unveiled official cafes to delight fans and foodies alike. Among these, the Pokémon Café in Nihonbashi invites guests to savor delectable dishes inspired by the latest Pokémon games and their endearing characters. Beyond Pokémon, you'll find cafes partnered with iconic Japanese figures like Kirby and Cinnamoroll, as well as international sensations such as Snoopy and Moomin. Embark on a culinary adventure, and relish delicious creations alongside your favorite animated heroes!
3. Fujiko F Fujio Museum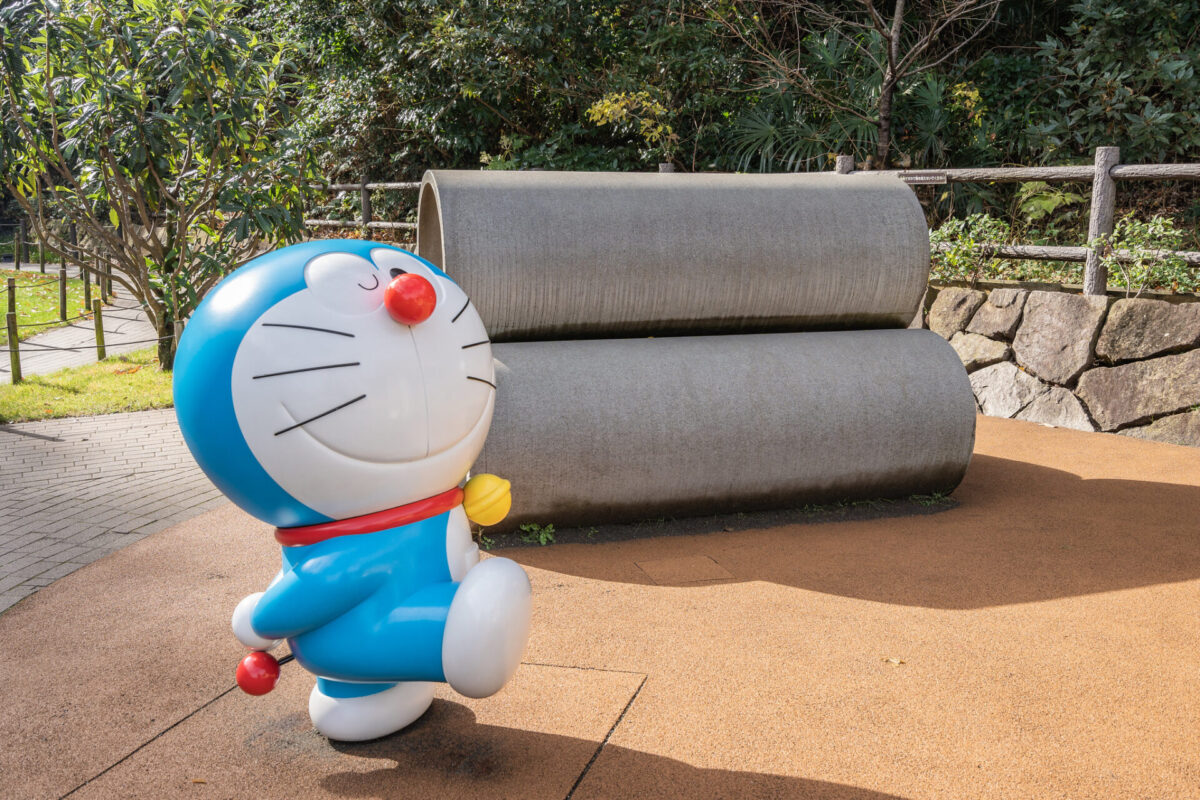 "Doraemon" holds a special place in the hearts of people across Japan, captivating audiences of all ages for generations. This endearing national anime follows the adventures of Doraemon, a cat-shaped robot from the future, as he encounters the clumsy Nobita. Equipped with an array of incredible items from his belly pocket, Doraemon routinely resolves Nobita's daily dilemmas or inadvertently triggers new challenges. The visionary creator behind Doraemon, Fujiko F. Fujio, left a rich legacy of original drawings, which are showcased alongside engaging exhibits in this dedicated museum, immersing visitors in the magical world of Doraemon.
Official Website: Fujiko F Fujio Museum
4. Ghibli Park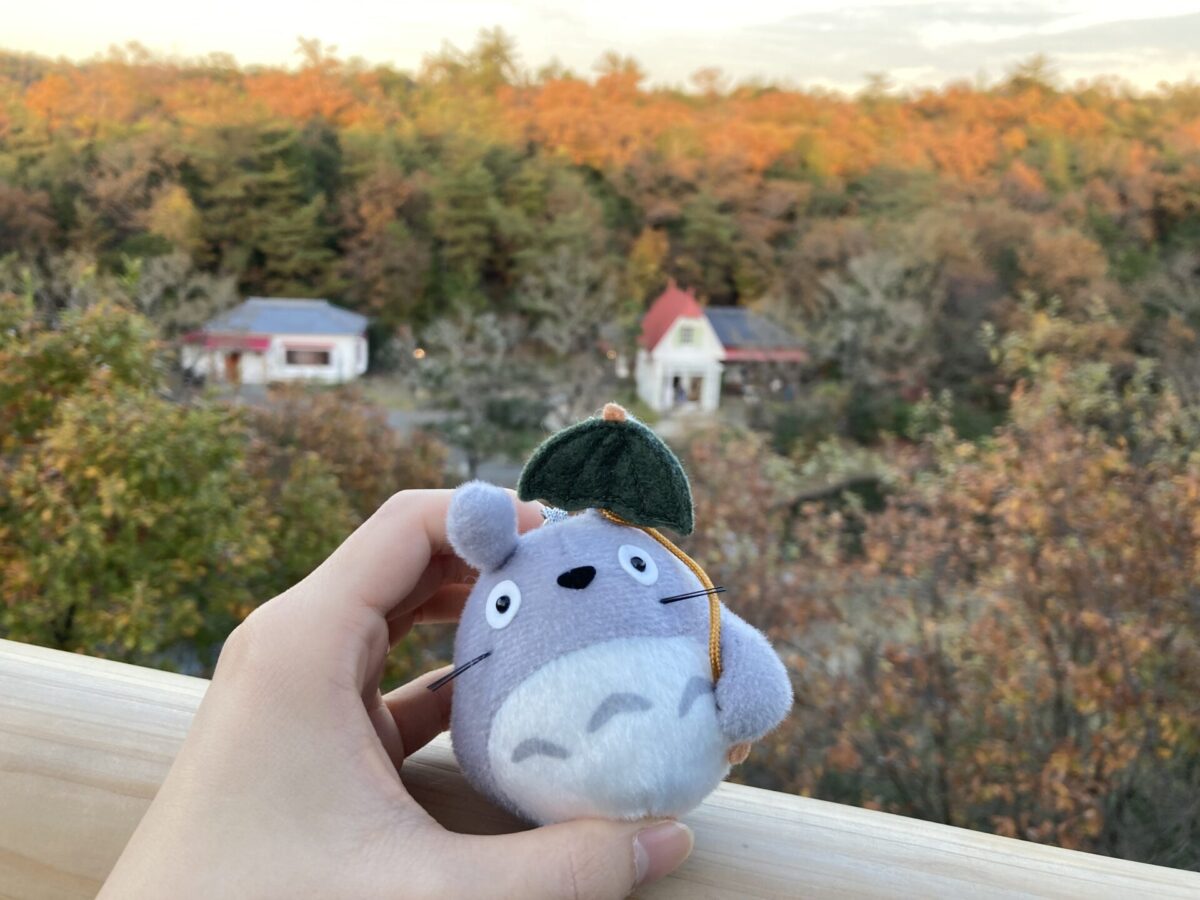 For decades, Studio Ghibli has enchanted audiences in Japan and around the world with its breathtaking animated masterpieces. Recently, they unveiled the Ghibli Park, nestled within Nagoya's Aichi Chikyu Park, as a captivating haven for fans. Renouncing at traditional roller coasters and Ferris wheels, Ghibli Park focuses on immersing visitors in the enchanting world of Studio Ghibli, allowing them to explore and absorb the atmosphere at their own pace. To further enhance the experience, the park features delightful cafes serving sandwiches and pizzas, providing the perfect opportunity for a leisurely break during your magical journey.
Official Website: Ghibli Park
Book your Ghibli Park tickets here in a travel package:
5. NARUTO & BORUTO SHINOBI-ZATO
Naruto, a renowned ninja anime adored both in Japan and internationally, has inspired a themed park within Nijigen-no-mori on Awaji Island, Hyogo Prefecture. The Naruto & Boruto Ninja Village enthralls fans with a myriad of engaging attractions, including a colossal fire stone monument and interactive experiences that incorporate the AR capabilities of visitors' smartphones. Immerse yourself in the exhilarating world of Naruto and embark on your very own ninja adventure!
Official Website: NARUTO & BORUTO SHINOBI-ZATO
6. SUPER NINTENDO WORLD (USJ)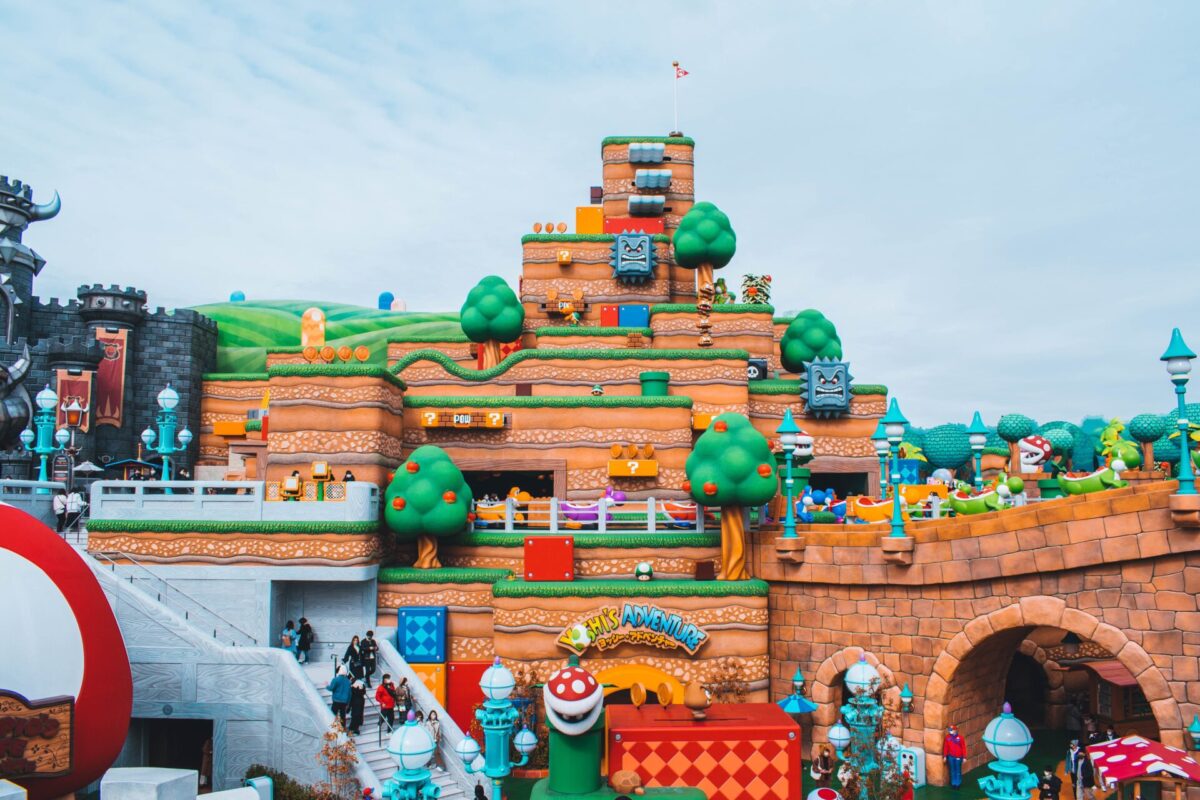 Next, we are not introducing you with another anime, we now enter the realm of a globally celebrated video game icon. Welcome to Super Nintendo World at Universal Studios Japan, the domain of Mario, Nintendo's beloved mascot. Here, you'll find a thrilling attraction based on the fan-favorite Mario Kart, as well as an enchanting adventure that lets you ride on Yoshi's back through the vibrant universe of Mario. Experience the magic of Mario's world firsthand at USJ and create memories that will last a lifetime.
Official Website: SUPER NINTENDO WORLD
Before you forget, book your E-tickets here!
7. Tezuka Osamu Manga Museum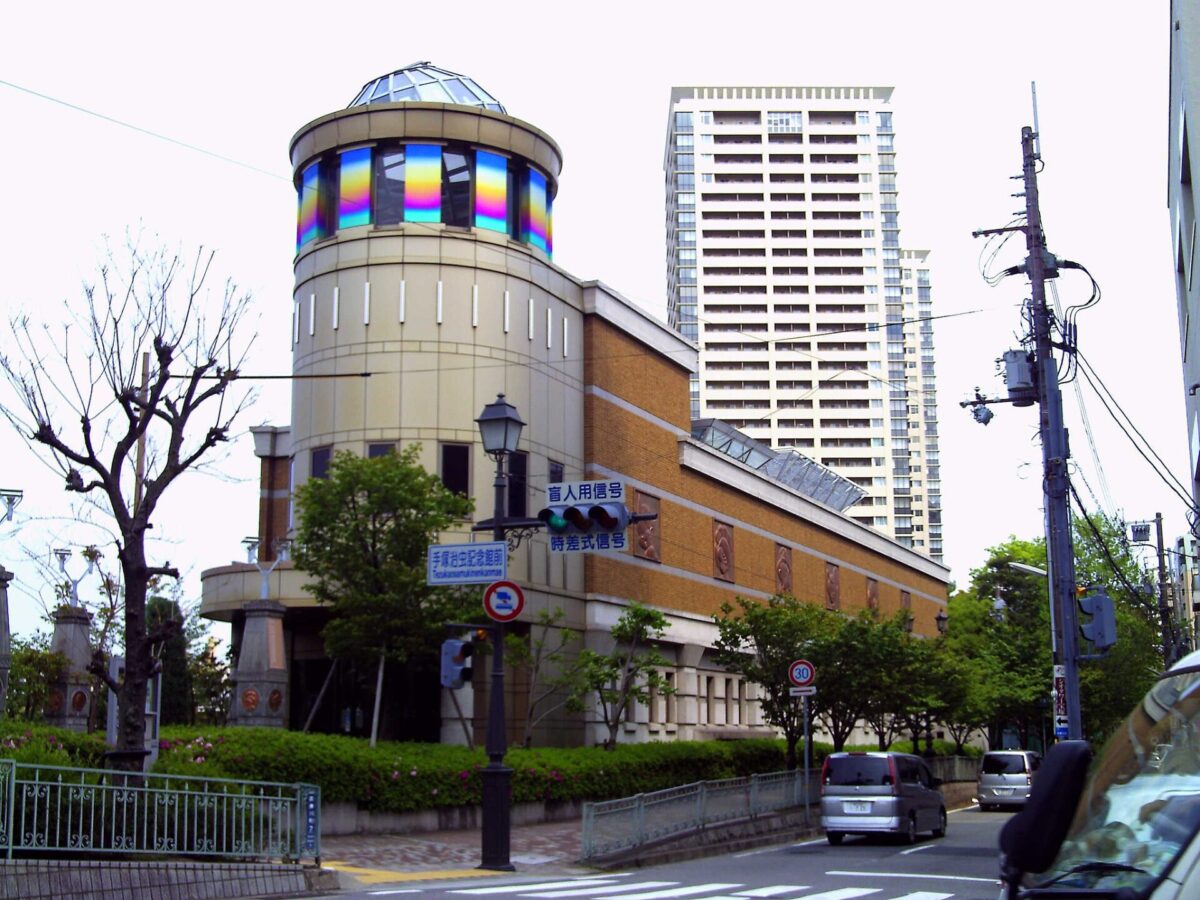 The Tezuka Osamu Manga Museum is a captivating space dedicated to the life and work of Osamu Tezuka, a pioneer in the world of Japanese animation and manga. Located in Takarazuka City, Hyogo Prefecture, the museum was established in accordance with Tezuka's deeply held values of "love for nature" and "respect for life." Inside, visitors can marvel at a monument honoring Astro Boy, one of Tezuka's most iconic creations, as well as a stunning stained-glass ceiling featuring his beloved characters. The museum also offers a hands-on area where guests can produce their own animations using a computer, providing a unique opportunity to appreciate the joys of animation making firsthand.
Official Website: Tezuka Osamu Manga Museum
8. Akihabara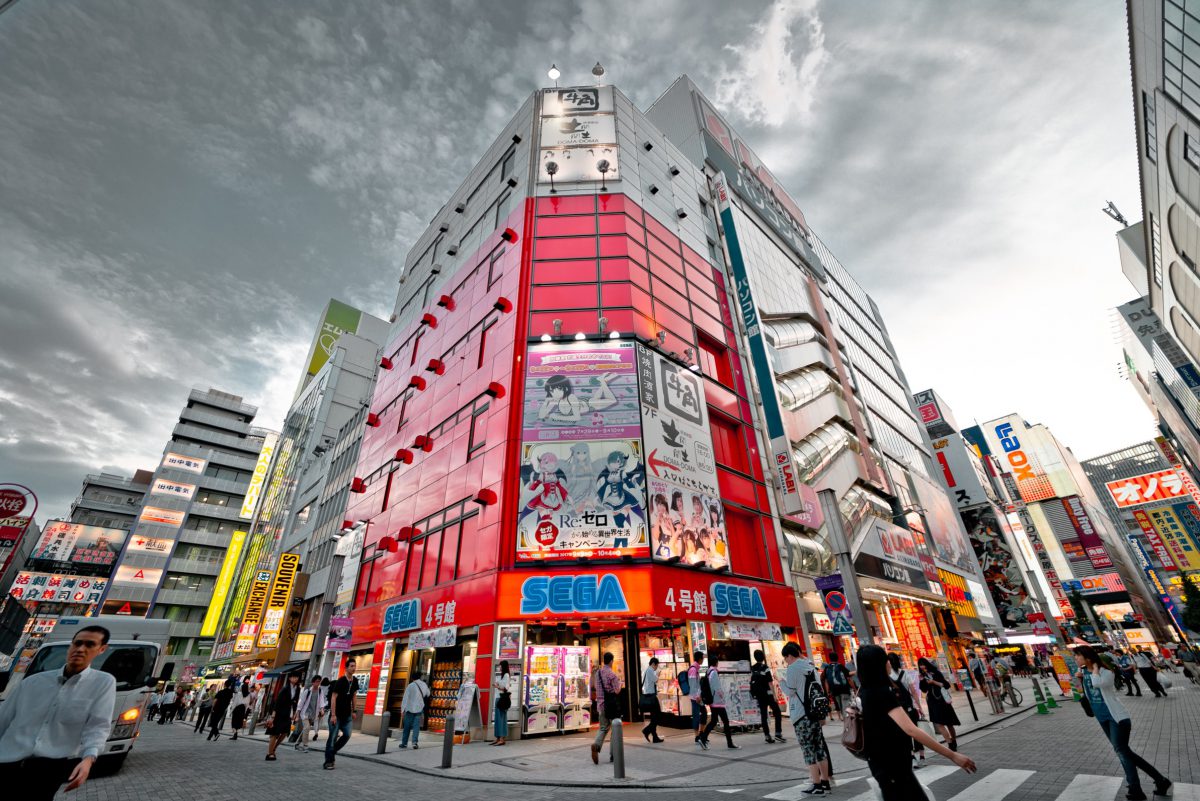 Akihabara boasts an impressive array of stores offering a vast selection of figures and merchandise related to anime and video game characters. As you stroll along Akihabara's main way, the numerous signs depicting anime characters serve as a vivid reminder that you are in the heart of anime culture. From manga and anime DVDs to collaboration merchandise, trading cards, and various other anime-linked items, Akihabara is truly a treasure trove for enthusiasts.
Information Website: Akihabara
▼Akihabara Anime Tour▼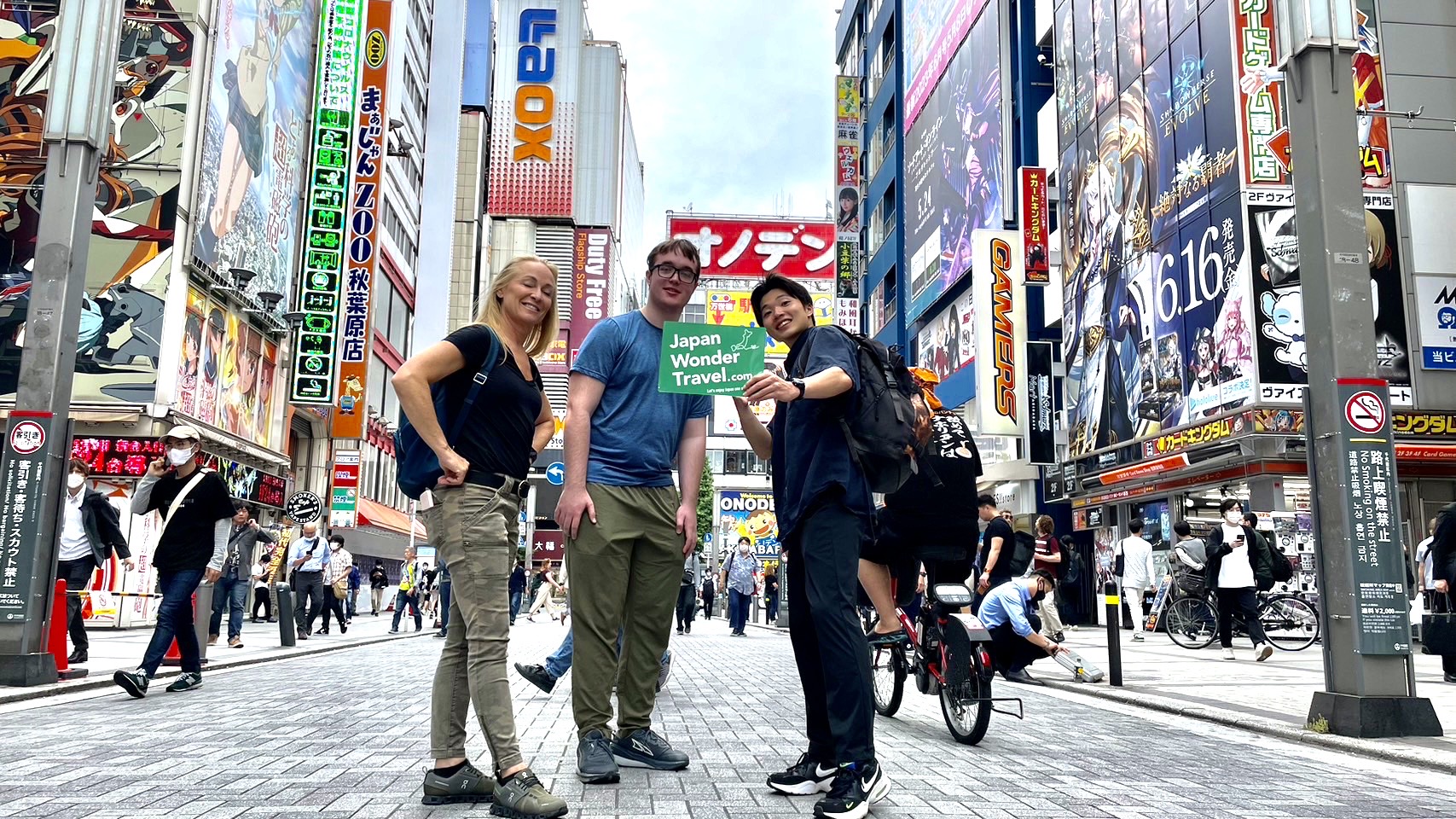 Akihabara Anime Tour: Explore Tokyo's Otaku Culture
Explorethecenterofanime,manga,andgamingcultureonourAkihabaraanimetour.Yourguidewillshowyouthebestspotstobuyalltheelectronics,gadgets,andotakuculturegoodsyourhea...
9. Gundam Base Japan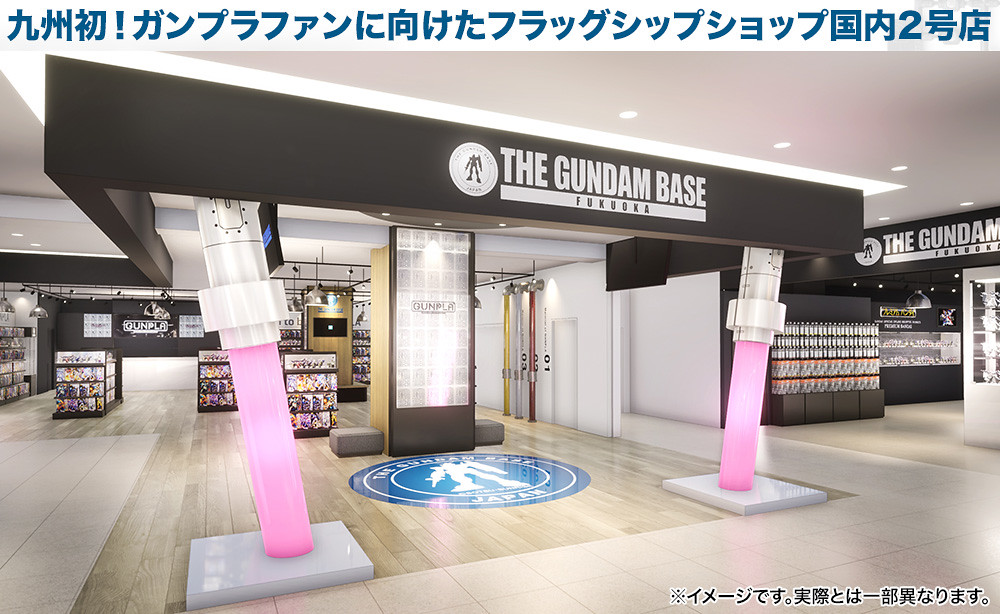 Gundam Base is a dream destination for Gundam enthusiasts. As an official Gundam merchandise store, it can be found in major cities like Fukuoka, Tokyo, and Yokohama. Stocked with an extensive range of sought-after Gundam kits and parts, which are also popular internationally, Gundam Base is the ultimate haven for Gunpla fans everywhere.
Official Website: Gundam Base Japan (Only in Japanese)
10. Hasegawa Machiko Museum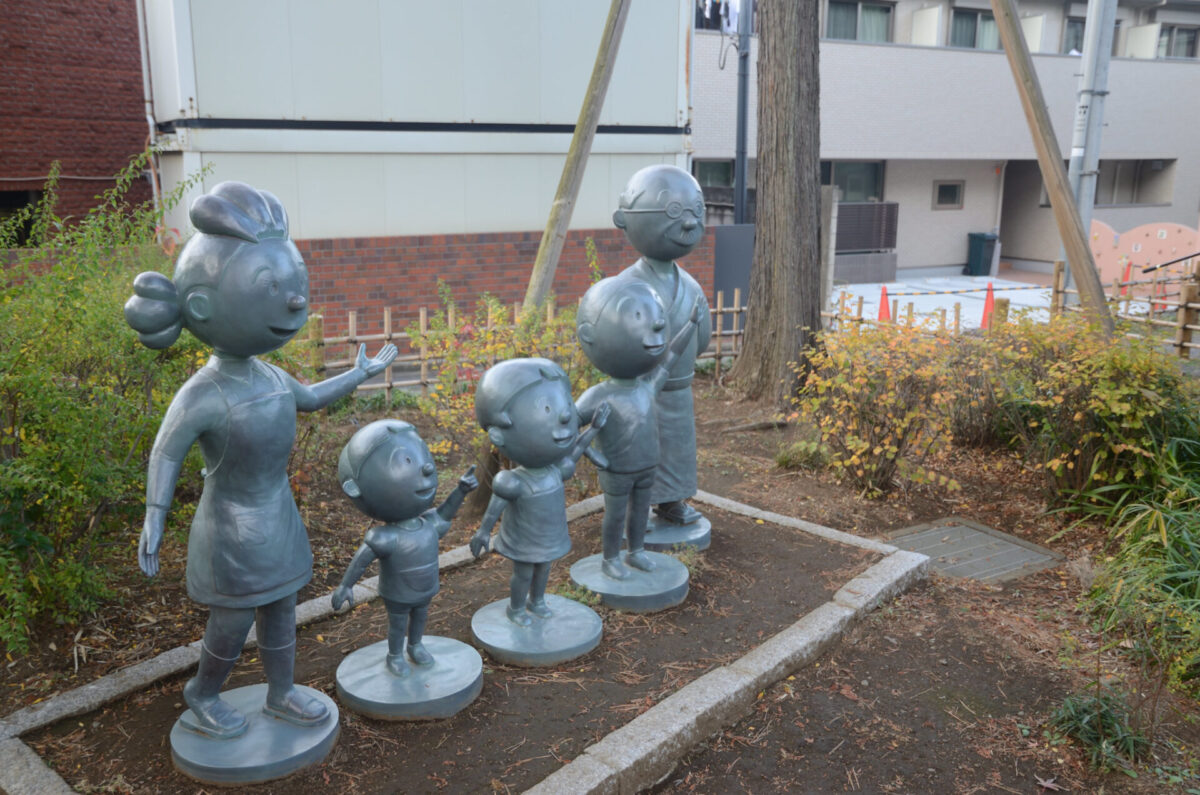 The Hasegawa Machiko Museum pays tribute to Machiko Hasegawa, the creator of "Sazae-san," a beloved national anime alongside Doraemon. After her passing, Hasegawa was honored with the People's Honour Award, one of Japan's highest distinctions, for her exceptional accomplishments. Sazae-san is a heartwarming tale that follows the lives of Sazae-san and her family. The museum showcases around 800 pieces of art collected by Machiko Hasegawa and her sister, rotating the display three times a year, in addition to featuring original manga drawings. It serves as a place for visitors to explore the origins of Sazae-san's enduring popularity in Japan.
Official Website: Hasegawa Machiko Museum
In this article, we've highlighted various anime-inspired locations, but did any pique your interest? If you're an anime enthusiast, be sure to visit these destinations and immerse yourself in the enchanting worlds of your favorite series.
Recommended Anime Tour in Tokyo
Akihabara is known as the anime, manga and otaku capital of not only Tokyo, but Japan as well. Explore the area alongside a local guide who knows the ins and outs as well as all the best spots to hit. Find all the exclusive anime goods and electronics you're looking for, and travel back in time as you visit retro arcades that will take you back to your childhood. Have a look below to make all your anime dreams come true.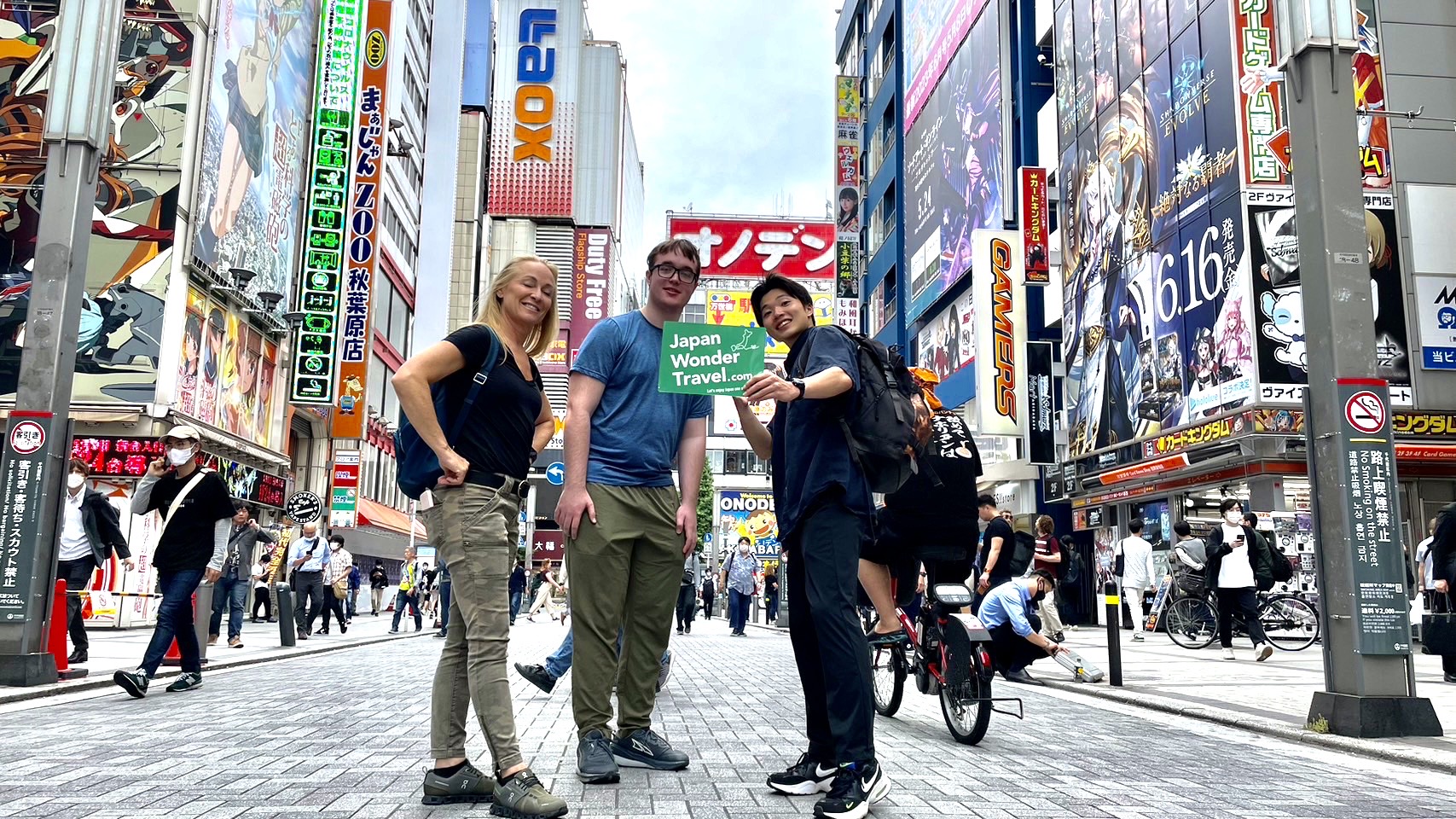 Akihabara Anime Tour: Explore Tokyo's Otaku Culture
Explorethecenterofanime,manga,andgamingcultureonourAkihabaraanimetour.Yourguidewillshowyouthebestspotstobuyalltheelectronics,gadgets,andotakuculturegoodsyourhea...
Japan Wonder Travel Tours
Japan Wonder Travel is a travel agency that offers guided tours throughout Japan.
From private walking tours to delicious Food and Drink tours, we can help you organize the best tours just for you! If you want to explore Japan and learn more about the history and backstories of each area you are visiting, our knowledgeable and friendly English speaking guides will happily take you to the best spots!
In addition, we can provide you with any assistance you may need for your upcoming trip to Japan, so please feel free to contact us if you have any questions or need some help!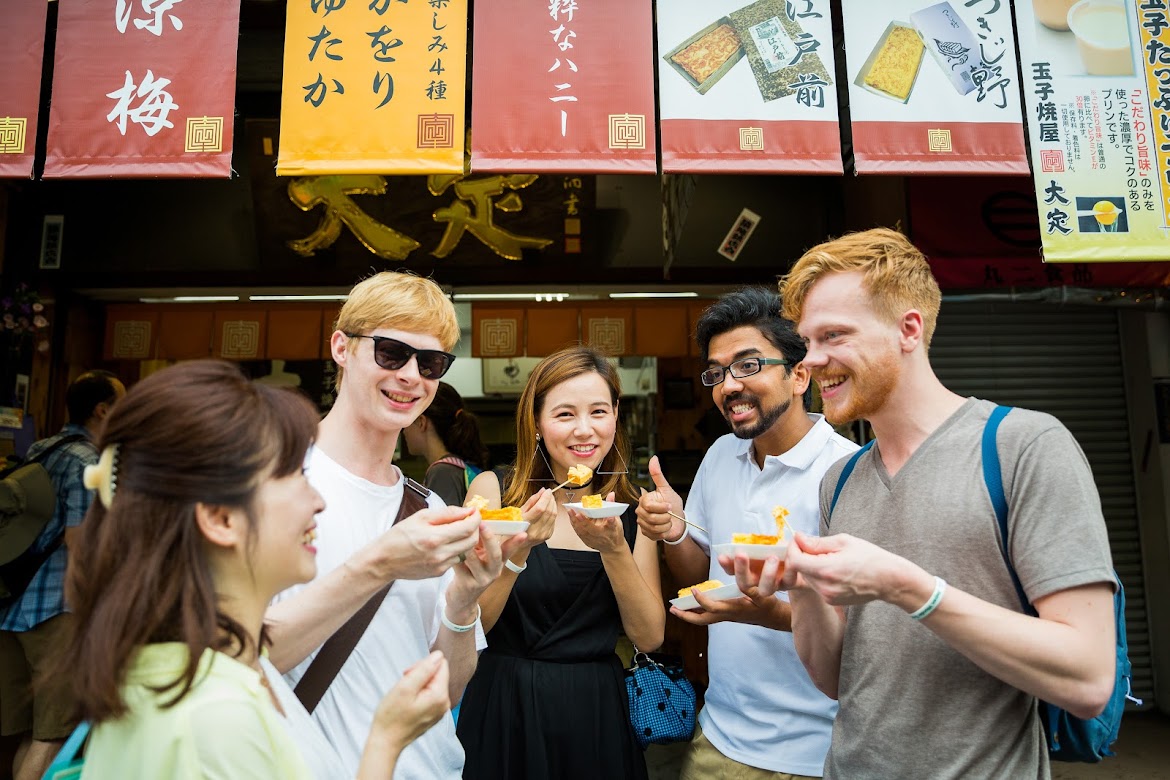 ▶Tokyo 1–Day Highlights Private Walking Tour (8 Hours)
There's no better way to explore an area than taking a tour with a knowledgeable local guide. You will have the chance to learn about the history and interesting background stories of Tokyo, as well as discover some hidden gems which can be hard to do without a guide.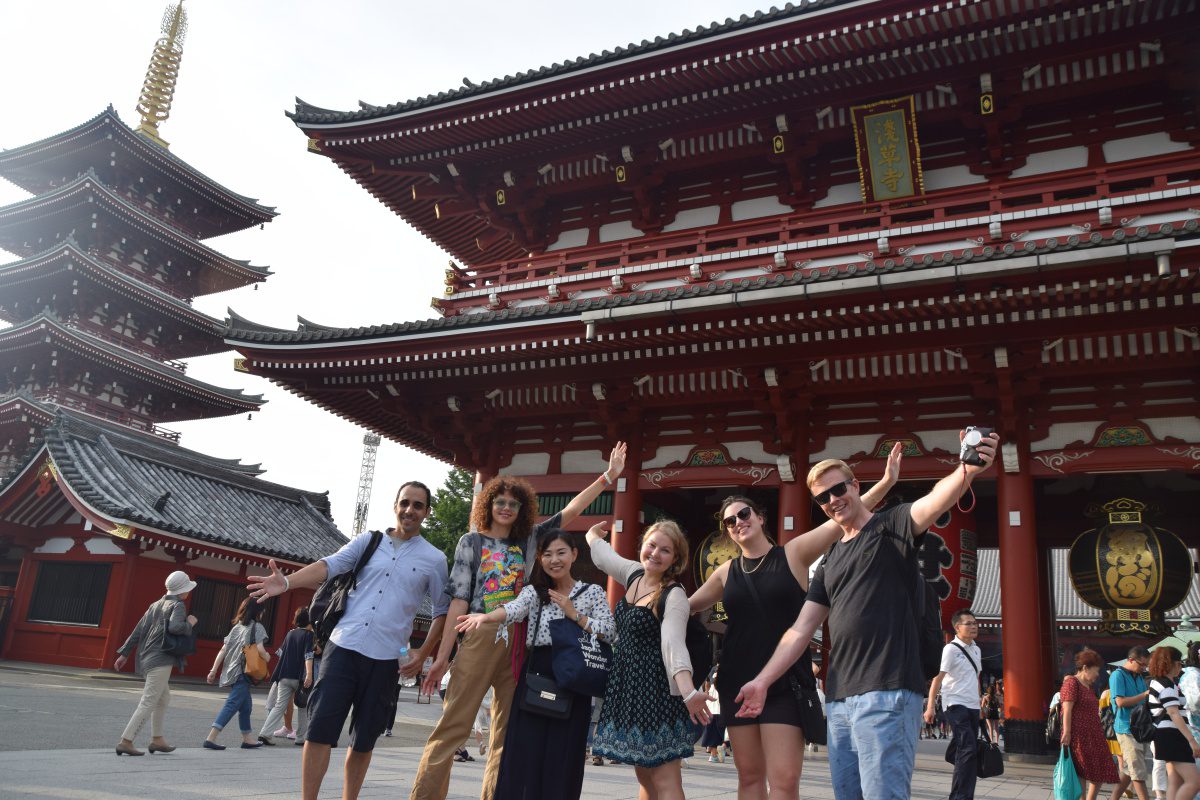 ▶Mt. Fuji Day Trip Bus Tour from Tokyo
Experience the breathtaking views of Mt. Fuji by visiting the highlights of the area on our guided sightseeing bus tour! Departing from Shinjuku in central Tokyo, you can travel comfortably to all of the best spots in the area by bus.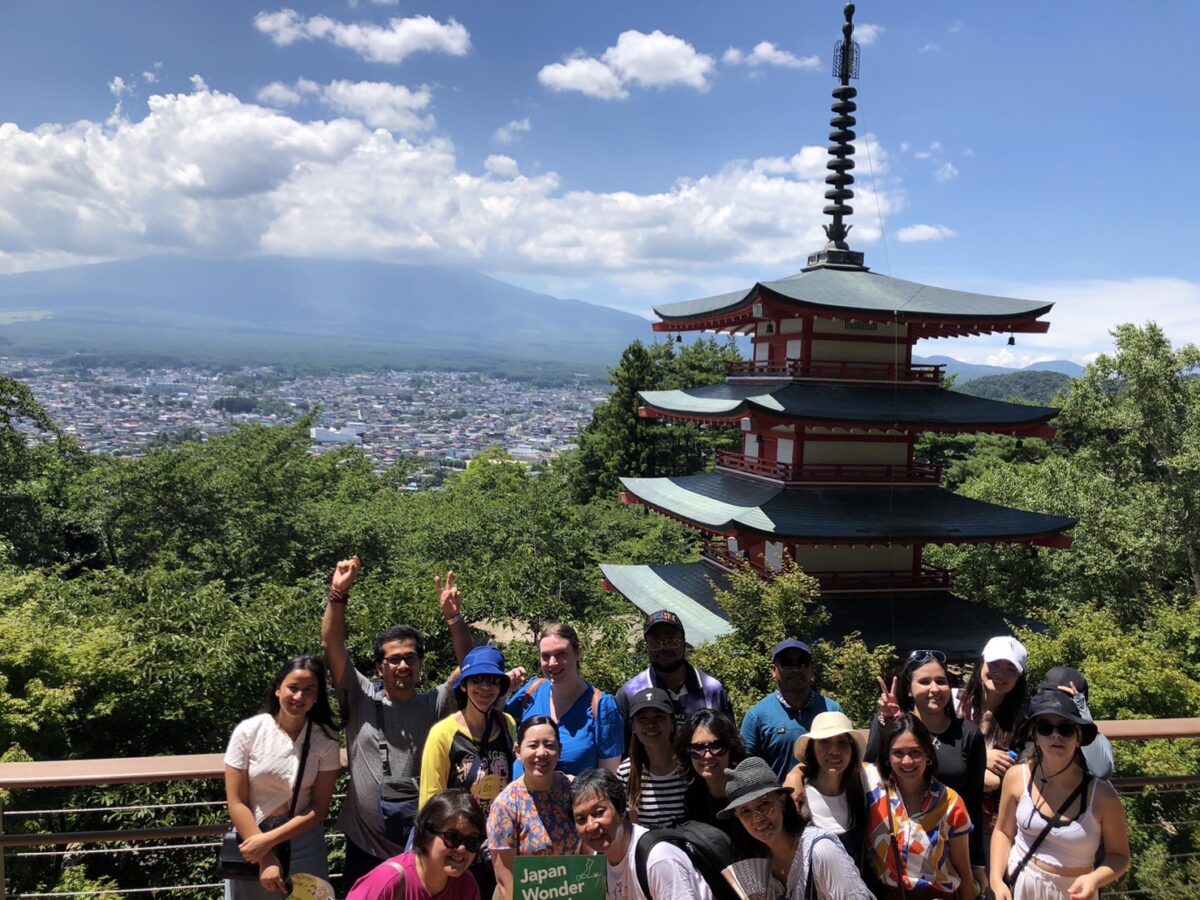 ▶Kyoto Private Full Day Walking Tour
On this full-day private tour of Kyoto, you will be able to see the highlights of Kyoto in just one day and at the same time develop a deeper understanding of both the culture of the area and Japan as a whole.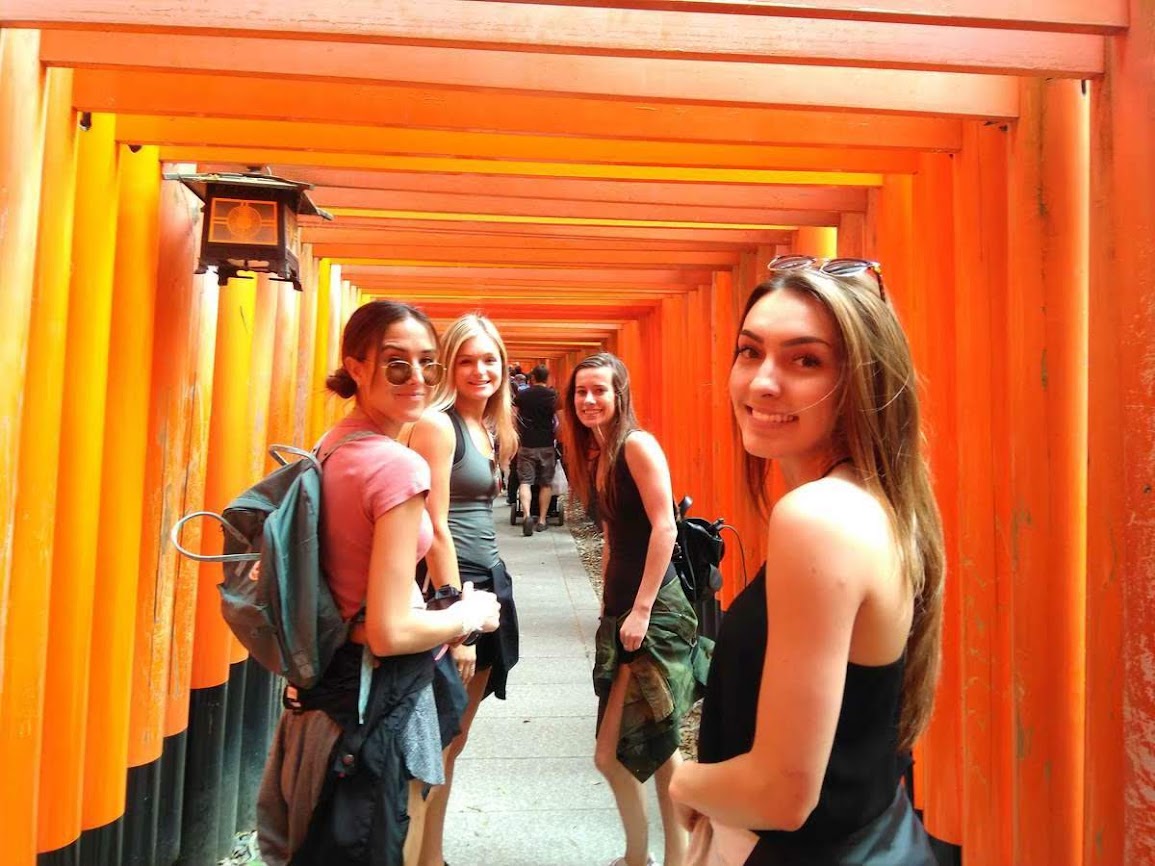 Find the other Tours
▶Tour Packages
If you want to make travel easier, we suggest you look into tour packages.There are a wide range of tour packages out there to suit the accomodate for each traveler needs. Click the button below to find the best tour package from various Tour Operators!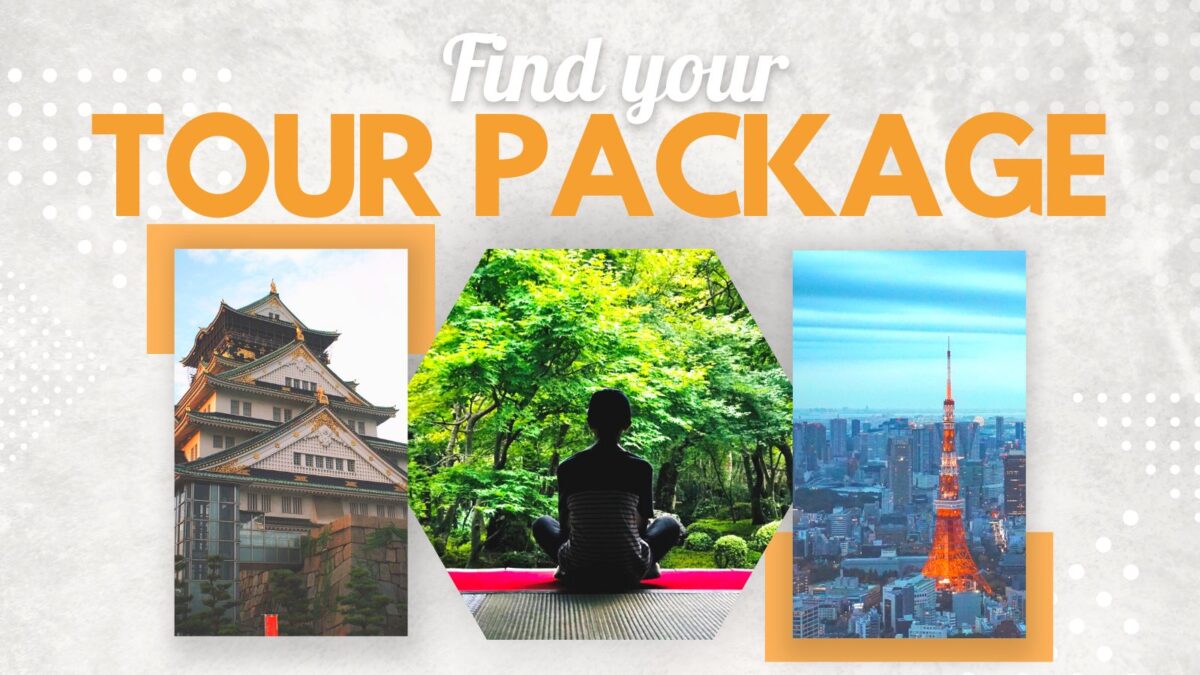 Follow us on Instagram, Facebook, Twitter, and TikTok for more travel inspiration. Or tag us to get featured!
Happy traveling!
Stay informed of the best travel tips to Japan, the most exciting things to do and see, and the top experiences to have with the Japan Wonder Travel Newsletter. Once every two weeks we will introduce you to our latest content.
Other articles you might like