Akihabara is a buzzing area in the northeast of central Tokyo known as the electronic town because of the many shops selling video games, anime and manga and electronic goods. The name Akihabara originates from Akiba, the fire-protecting deity of the shrine that was built in the area after a destroying fire in 1869. The area has become more and more popular among foreign tourists as an attraction. Mostly because Japanese Pop culture is gaining popularity in other countries, maybe you have heard of the AKB48? A group of Japanese idols consisting of young girls that are very popular in Japan and abroad. However, there is much more than just pop culture in Akihabara, and even those who are not interested in it can have fun experiences there! In this article, we will introduce some of the best things to do in Akihabara.
▼Get the most out of your trip to Akihabara with our guided tour!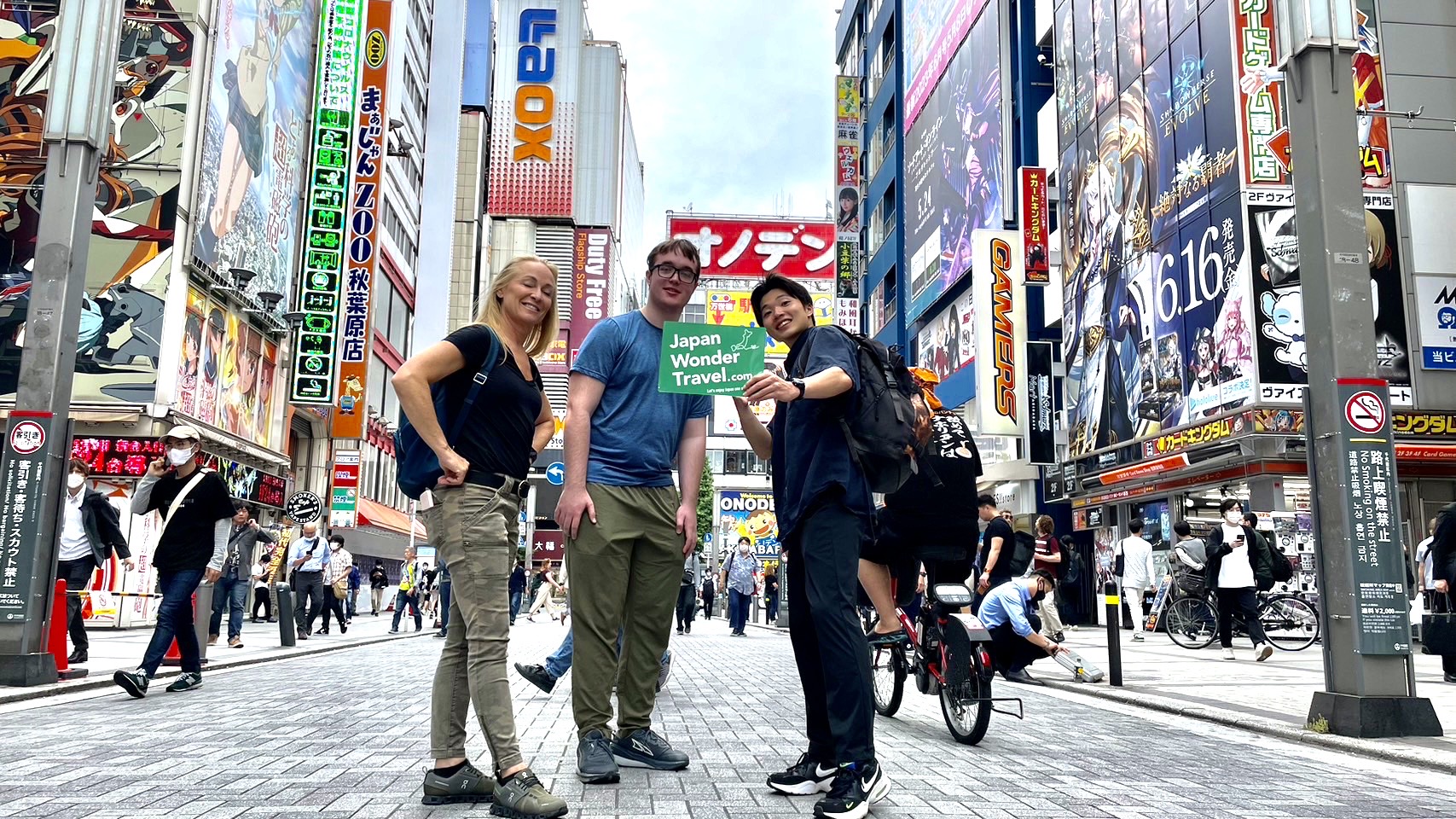 Akihabara Anime Tour: Explore Tokyo's Otaku Culture
Explorethecenterofanime,manga,andgamingcultureonourAkihabaraanimetour.Yourguidewillshowyouthebestspotstobuyalltheelectronics,gadgets,andotakuculturegoodsyourhea...
1. GiGO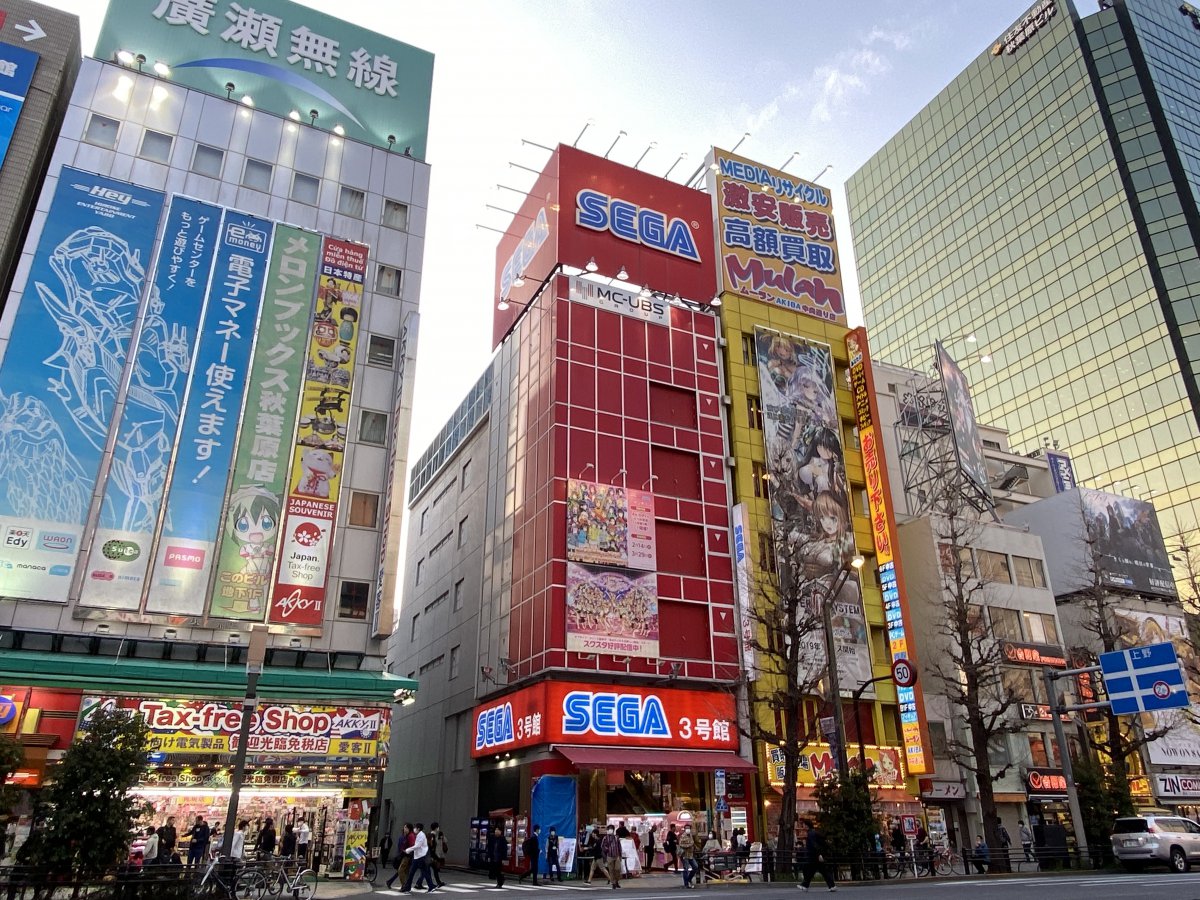 GiGo has several buildings in the Akiba area, and the 3rd building is only a couple of minute walk from Akihabara station. It is mainly an amusement arcade, and there are a variety of game machines including claw machines and purikura (a photo sticker booth). In addition, they have a special room designated for a VR experience where you can enjoy a shooting game with cool VR equipment!
2. Maid cafes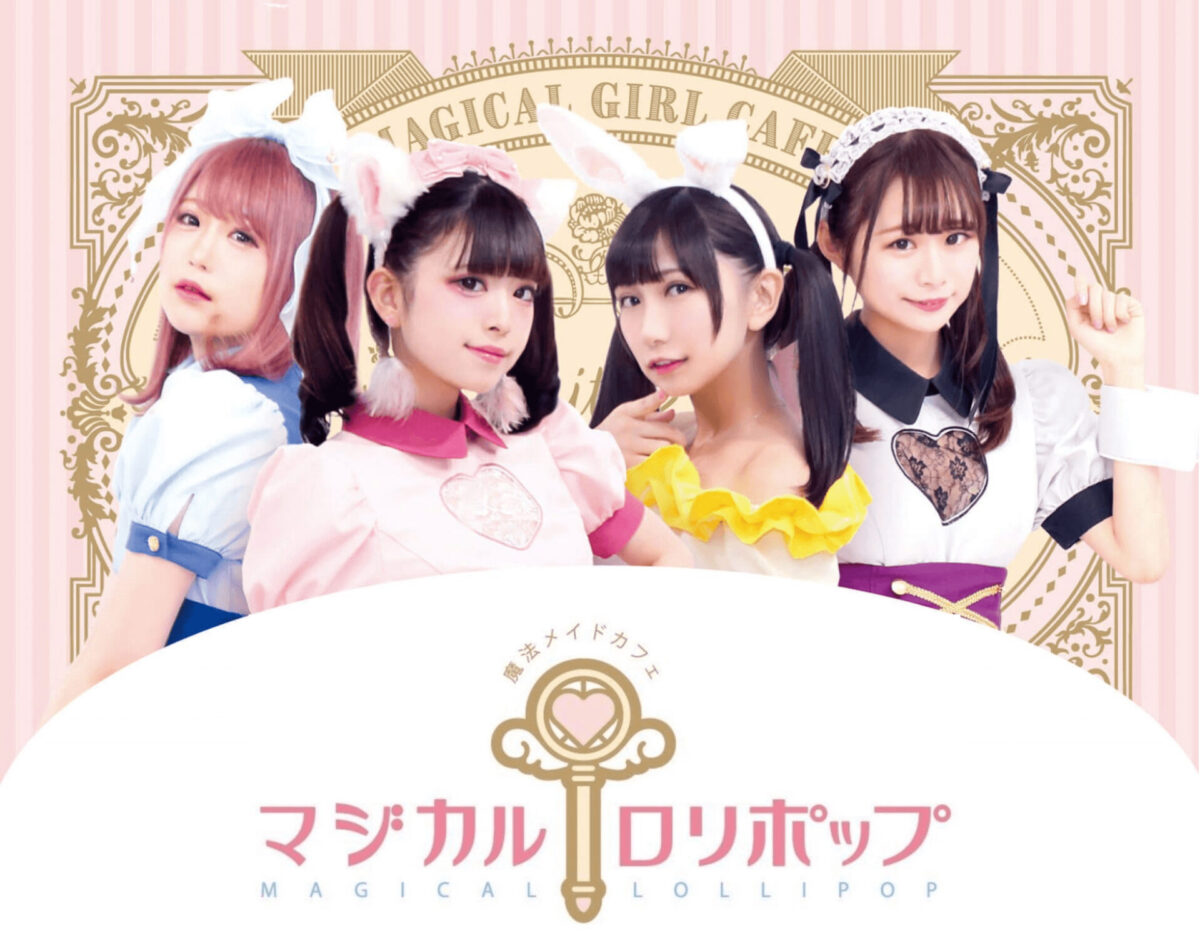 If you are familiar with Japanese (pop) culture, you probably known about the maid cafes. Maid cafes are cafe-style places where waitresses are dressed up in maid costumes, and customers are treated as masters. Just like any other cafe, you can order food and drink, but here they are served with cute, unique toppings representing the kawaii culture of Japan. There are also various services depending on each cafe, such as waitresses singing and dancing on a stage or taking a photo with customers. In most cases, prices are relatively high compared to casual cafes, but it is definitely a unique experience that you should not miss out on while in Japan!
Recommended Maid Cafes in Akihabara
When it comes to maid cafes in the Akihabara area, there is a different cafe on just about every corner. With such a big selection, it can be tough deciding which ones are going to be the best to check out. Let us help you out with a few of the best recommendations for when you are visiting the neighborhood.
Magical Lollipop
Magical Lollipop is one of the most well known and highly rated maid cafes in the whole of the Akihabara area. The theme here is magic, and all of the maids are dressed up as cute magical girl apprentices in training to become worthy of saving and serving the "heros" that are their customers. With a following of over 60,000 subscribers on YouTube, they post videos for those new to the topic of maid cafes, those who are working as maids, and even videos that take you behind the scenes for a look at what maid cafes are really about. The cafe itself is known to be a welcoming place even for first timers so this may be the spot for you if you're coming to Akihabara for the first time.
Magical Lollipop Official Website
Hours: 5pm – 11pm Monday through Friday, 3pm – 11pm weekends and holidays
Like a Doll
Built around the concept of dolls, Like a Doll is a laid back maid cafe that is based on the theme of dolls waiting for the return of the heroes, who of course are their customers. The maids here are dressed up as dolls in their own classic yet original outfits that are cutely designed with chic colors. The interior of the cafe is stylishly decorated with brown and pink chocolate colors and ornaments, making for a calm and relaxed atmosphere. This is a great option if you want to kick back and enjoy the impeccable service and hospitality that maid cafes have to offer.
Like a Doll Official Website
Hours: 5pm – 11pm Monday through Friday, 3pm – 11pm weekends and holidays
RABBIT CASTLE
RABBIT CASTLE is a maid cafe that was designed by Kyaroline Chan, a famous artist who is renowned for her works that include maid cafes, studios, background art, and music videos. The theme behind this cafe are rabbits that grow carrots which restore magical powers in order to help out the heroes. You can see the influence of Kyaroline Chan in the way that maids here wear gothic style uniforms and the interior is all pastel colored, reflecting her style. RABBIT CASTLE is particularly popular among girls who like cute designs as well as those who are a fan of Kyaroline Chan.
RABBIT CASTLE Official Website
Hours: 5pm – 11pm Monday through Friday, 3pm – 11pm weekends and holidays
RONRON
Just a few minutes walk from Akihabara Station, RONRON is a fairly new maid cafe that has received nothing but amazing reviews. Designed by Shir0, a famous installation artist, this Chinese themed cafe is based around the idea of relieving fatigued hero's who are preparing for battle against the evil "Kyonshi." All of the maids wear stylish original maid uniforms that are a blend of Chinese and maid attire. These loyal maids provide the hero's with the utmost hospitality and you are sure to feel like a king when dining here. This unique cafe is great for not only men, but also for women and even couples who are looking for a picturesque cafe with great service.
RONRON Official Website
Hours: 5pm – 11pm Monday through Friday, 3pm – 11pm weekends and holidays
3. Kanda Myojin Shrine
If you are looking for some historical places to visit in this buzzing town, Kanda Myojin Shrine might be the perfect place to experience the more traditional aspect of Japan. It is a Shinto shrine established in 730, making it the oldest shrines in Tokyo! It enshrines three different deities; the god of marriage tie Onamuchinomikoto (大己貴命), the god of business prosperity Sukunahikonanomikoto (少彦名命) and the god of expelling evil Tairanomasakadonomikoto (平将門命). It is one of the most powerful shrines and frequently patronised by large numbers of people. The shrine also stages (parts of) the Kanda Festival, one of the biggest Shinto festivals. It is also visited by many tourists and anime fans because of its accessible location and the collaboration with famous anime characters!
Kanda Myojin Shrine Official Website
Open 24 hrs
No admission fee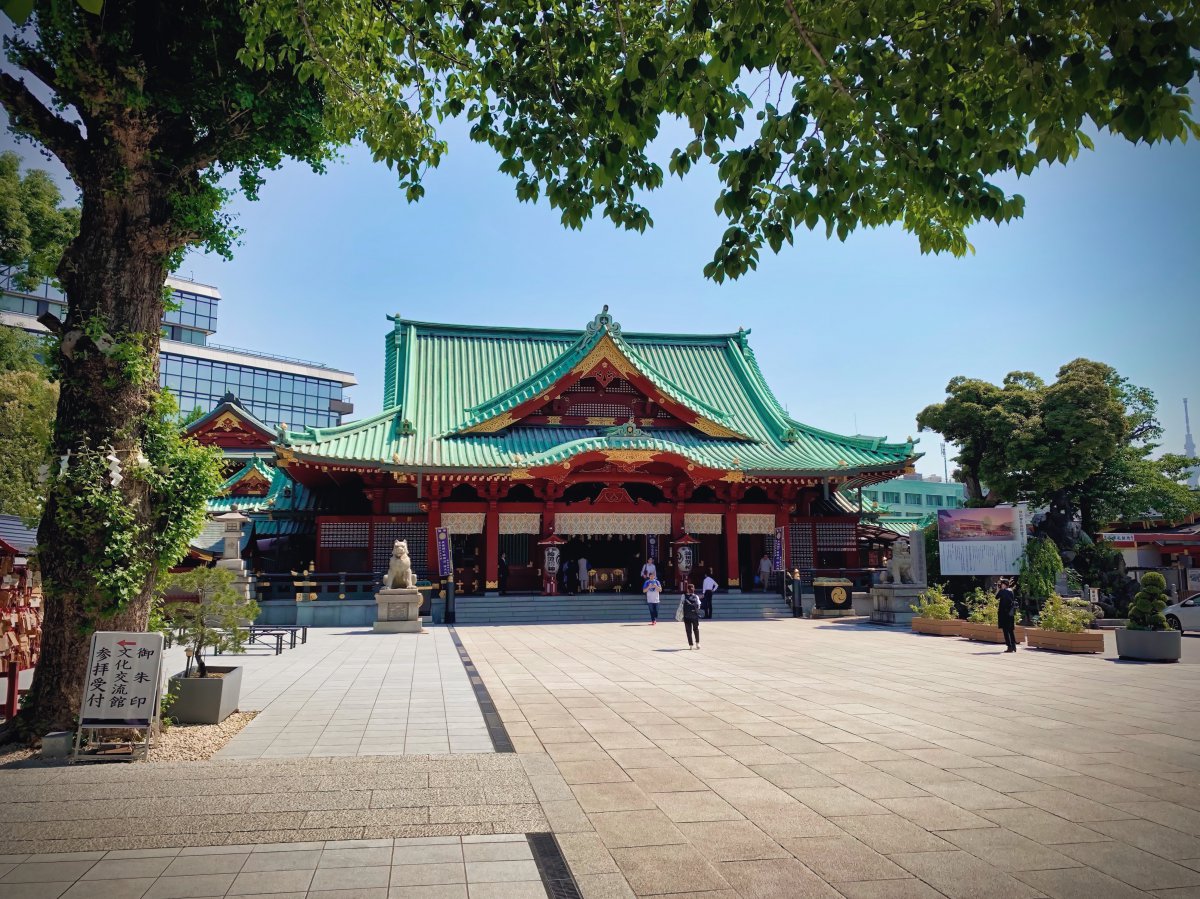 4. Don Quijote Akihabara
Don Quijote is a Japanese discount chain store with a large selection of products ranging from snacks to cosmetics and clothes to bicycles. Each store has a unique marketing strategy targeting particular customers depending on the location. Don Quijote Akihabara sells comics, anime products, costumes, and also has an idol theater called AKB Theater, where one of the most popular girls idol group AKB48 held their first performance in 2005. If you are interested in Japanese idol, it is definitely a must-visit place! Don Quijote is also a great place for buying the best souvenirs to take home.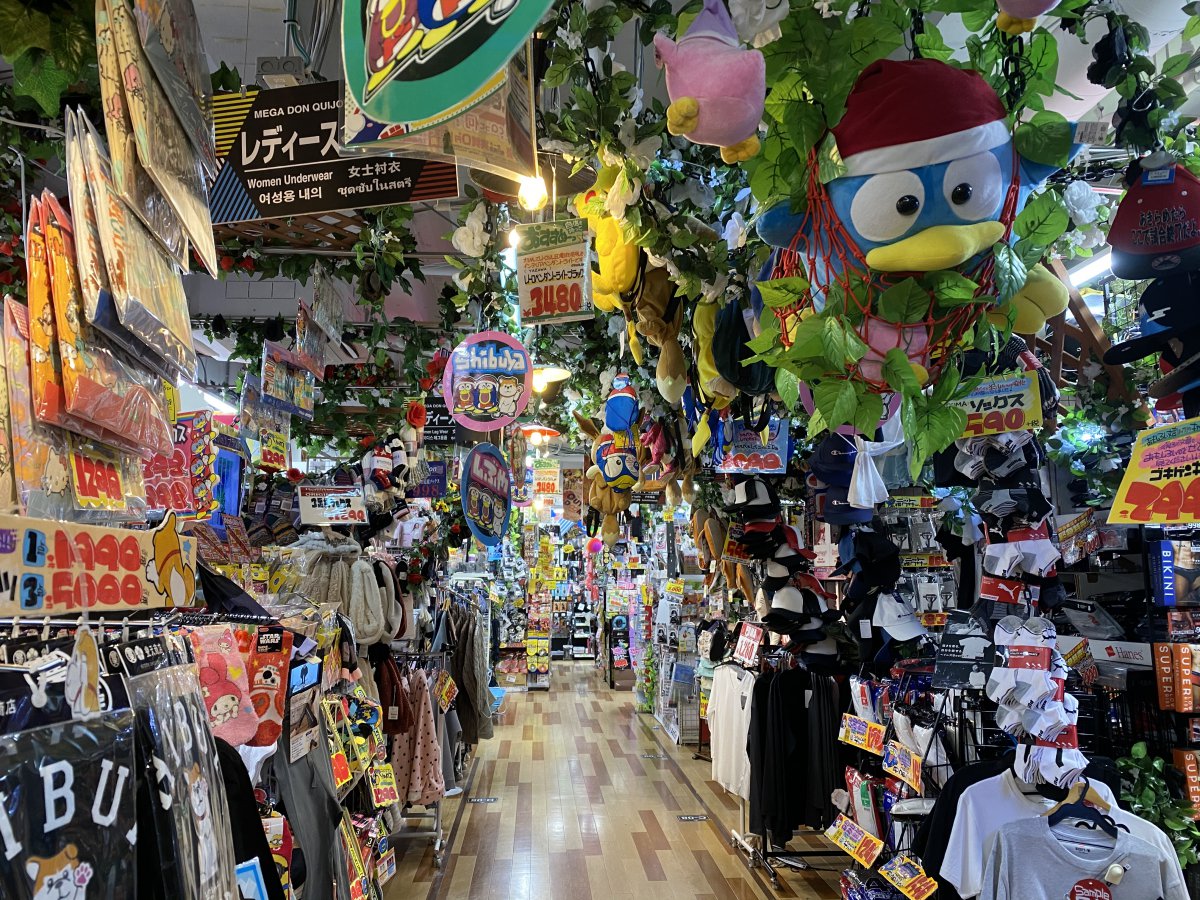 5. Akihabara Gachapon Hall
Gachapon is a vending machine that sells toys in a plastic capsule, another fun souvenir to bring home. You can find it almost everywhere in Japan, especially in amusement arcades or big shopping malls. You can get tiny, good quality toys from ¥100 up to ¥500. You can't choose which one you will get, so it's all up to luck, which makes it more exiting! Akihabara Gachapon Hall is a small shop filled with Gachapon machines, and always crowded with Gachapon fans. Don't forget to bring a lot of 100-yen coins as bills cannot be used for Gachapon machines!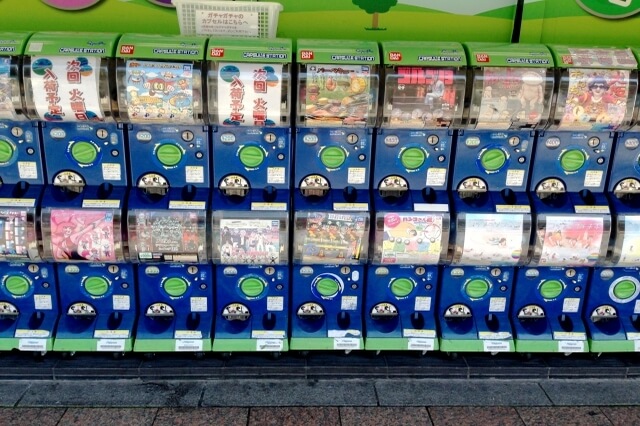 6. Animal cafes
If you are looking for somewhere not related to pop culture so much but still very kawaii, you can go to an animal cafe. You can find a different types of animal cafes in Japan, and there are of course some popular animal cafes in Akihabara area. A visit to an animal cafe is very popular in Japan, because many people cannot keep their own pet. It is enjoyable even for adults and offers you a relaxing time. Please do follow the rules in the cafe!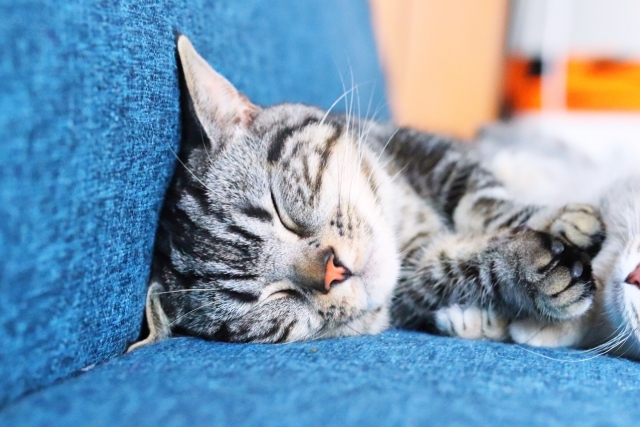 7. Mandarake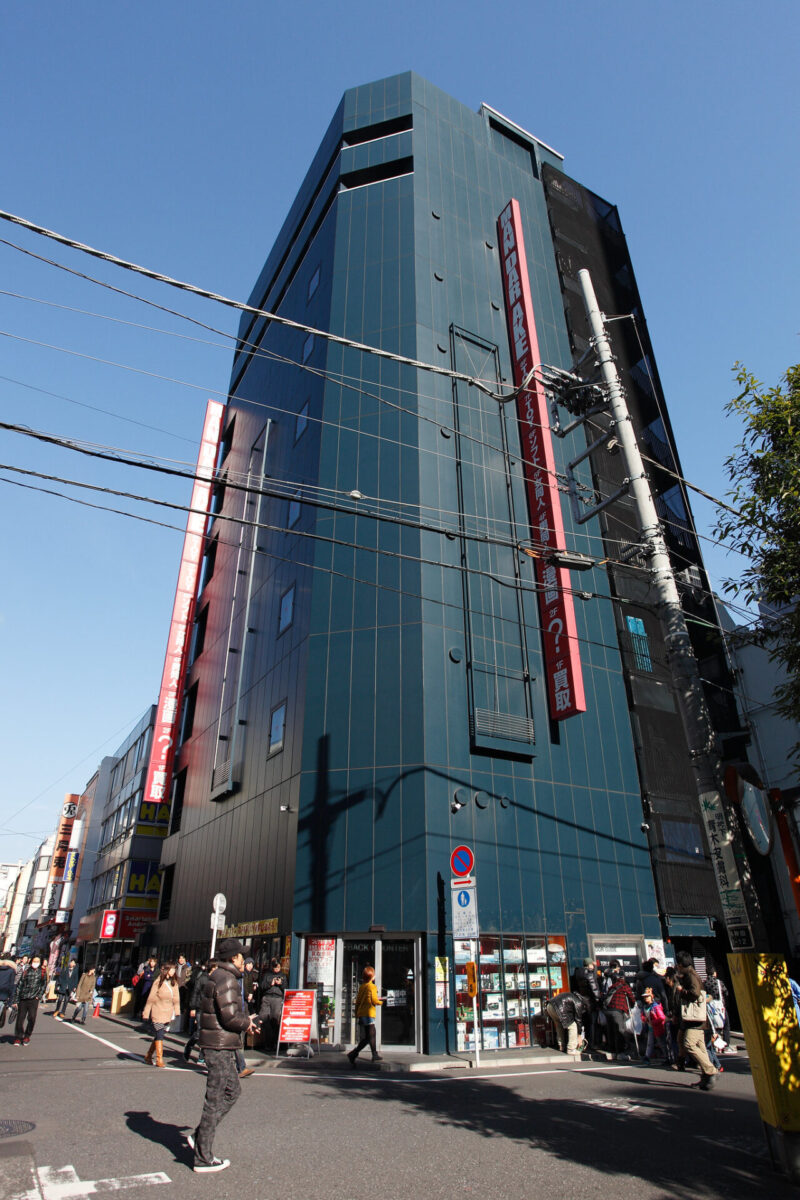 Looking for the all in one ultimate anime and manga shopping complex? Look no further than Mandarake! Here you'll be able to find everything including but not limited to manga, anime, figurines, posters, toys, games and much much more. This is a great place to get not only yourself some souvenirs to take home, but also can make for perfect gifts for friends and family back home. Of course, there are plenty of Japan exclusive goods here, making it all the more fun to browse the 8 floors.
8. Super Potato Akihabara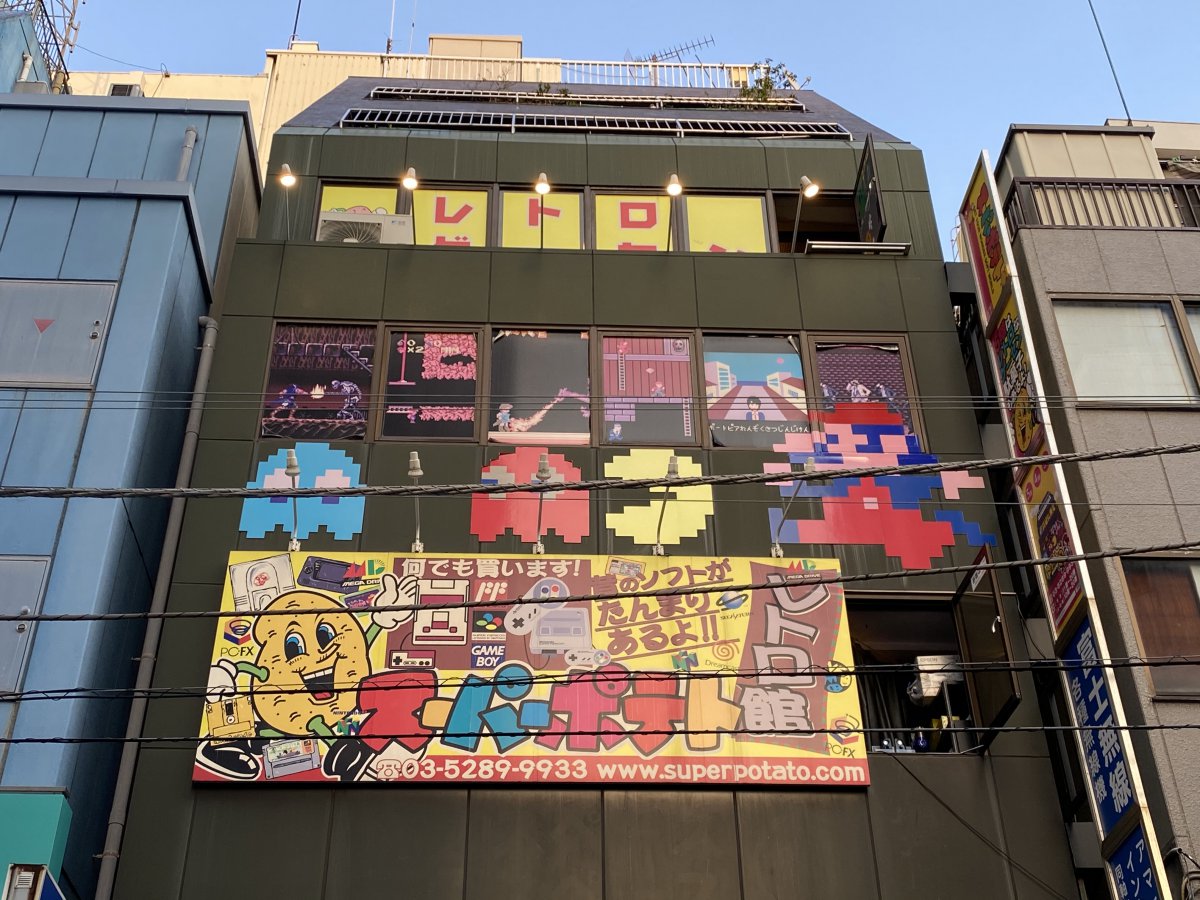 Super Potato Akihabara is a store that specializes in selling second-hand video games. Japanese video games are surprisingly popular and have a numerous number of fans all over the world. You can find old video games that will bring back childhood memories and that you probably won't get to play back in your country, so many people end up spending more time there than they originally expected! On the fifth floor Super Potato also has a vintage video game arcade, a fun activity on a rainy day (or any day really).
9. Kyusyu Jangara Ramen
It may sound surprising, but Akihabara has a number of ramen restaurants and is a very competitive ramen area to other famous ramen areas in Tokyo. Kyusyu Jangara Ramen is ons of the most popular among them, and has received many good reviews from (foreign) customers. What makes them special is a menu that includes some vegan ramen such as and Vegan Sho-yu (soy sauce) Ramen. They have only limited number of seats (18 seats in total), so you might have to wait a little bit outside, but it is definitely well worth it!
Kyusyu Jangara Ramen Official Website
10.30am – 11pm
¥600 – ¥1.200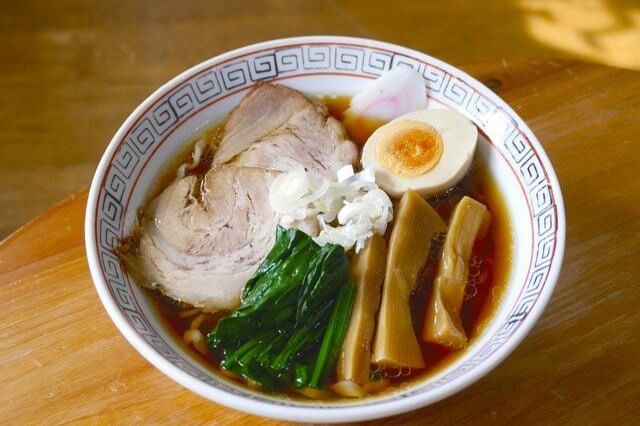 10. Yodobashi Camera (Yodobashi Akihabara)
Yodobashi camera is one of the most famous electronics shops that have a number of locations all over Japan. As you can see, it has the word "camera" in its name, but it doesn't mean that they handle only cameras or related equipment. They actually sell a large variety of stuff including home appliances, computers, gadgets, toys, and even hobby items! You can literally find anything (electronic) you want. Yodobashi Akihabara is located near JR Yamanote line, and you will immediately notice the huge building with it's neon-lights and colours, after walking out of the station.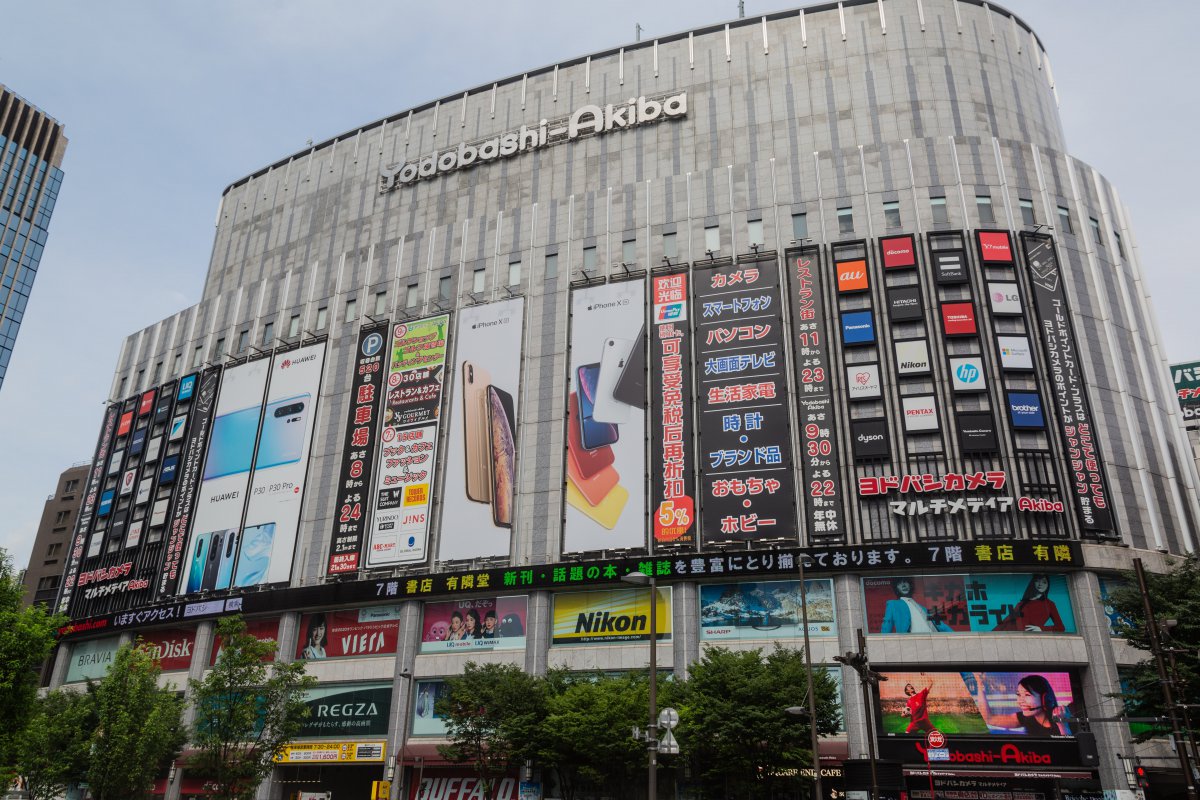 The Best Akihabara Tours
Akihabara Anime Tour: Explore Tokyo's Otaku Culture
Throughout the tour, our knowledgeable local guide will take you to all the best stores and gaming arcades so you can really experience the town like a local. Our guide will provide you with valuable insight into the buzzing Electric Town that you would never get going on your own. This tour is a great introduction to Akihabara for the first-timers!
¥4,000~
1.5 hours (90 minutes)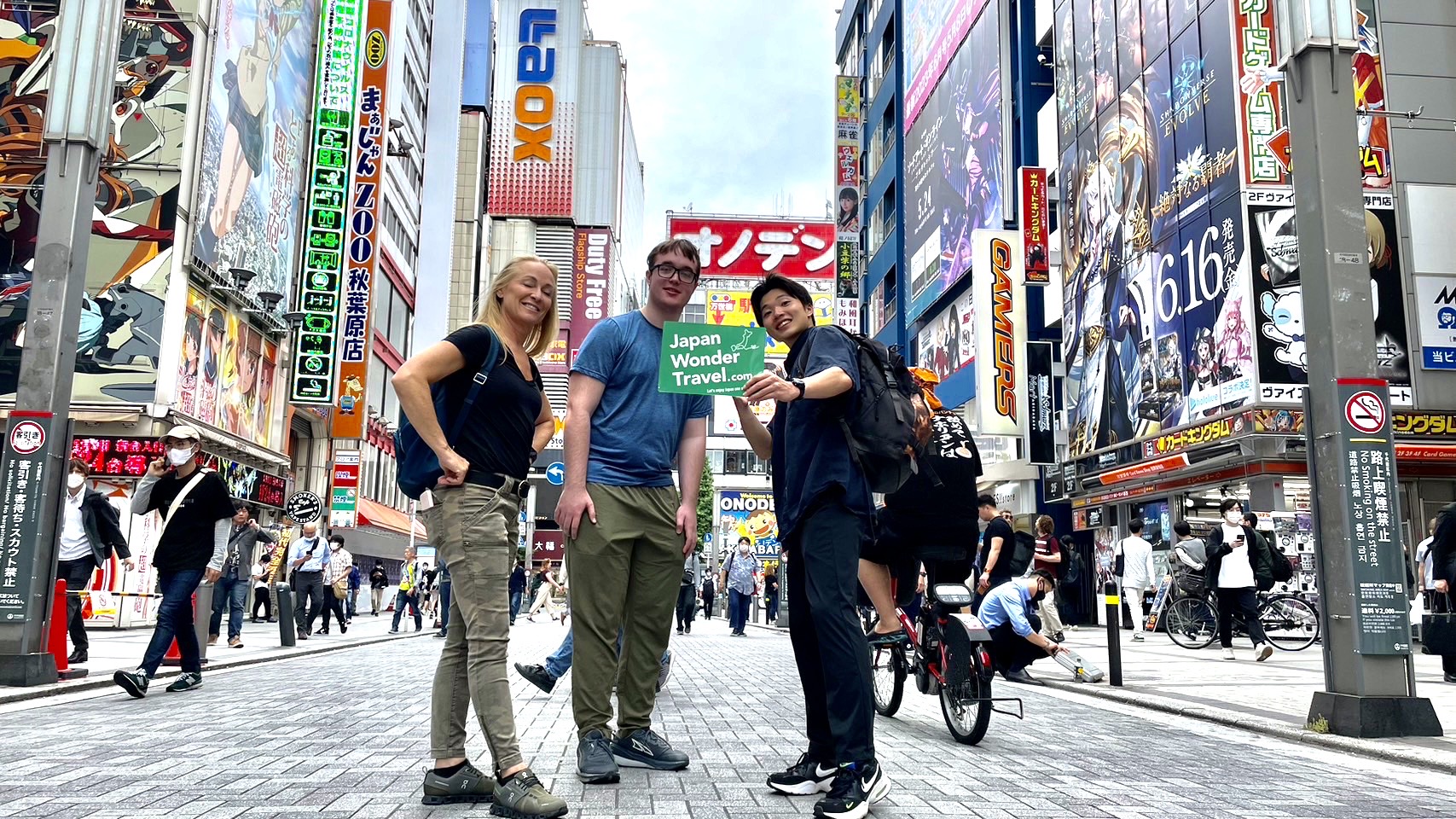 Akihabara Anime Tour: Explore Tokyo's Otaku Culture
Explorethecenterofanime,manga,andgamingcultureonourAkihabaraanimetour.Yourguidewillshowyouthebestspotstobuyalltheelectronics,gadgets,andotakuculturegoodsyourhea...
Anime and Electronics tour in Akihabara
Akihabara has a lot to offer but in other words, it is a miscellaneous place, especially for first-timers. Take a guided tour focusing on anime to make sure to get to the places where you want to go. The guide can customize the tour according to your request.
¥30,000~
4 hours
Best Guided Tours in Japan
WeofferguidedtoursthroughoutJapan.OurfriendlylocalguideswilltakeyoutothebestspotsinTokyo,Kyoto,Osaka,andmore.Discoverhiddengemsonourwalkingtoursanddeliciousloca...
Tokyo private tour
If you're not sure exactly what to do with your time in Tokyo, it's never a bad idea to book a private tour with an experienced guide who can show you the ins and outs. And of course, the tour is customizable so you can add Akihabara to your itinerary as well!
¥60,000~ per group
8 hours
Tokyo 1-Day Highlights Private Walking Tour (Customizable, 8-Hour)
ExplorethecityhighlightsonourTokyoprivatewalkingtour!We'lltakeyoutothelivelyTsukijiFishMarket,traditionalAsakusa,historicalMeijiJinguShrine,andbustlingShibuya.W...
Where to stay in Akihabara
Hotel Resol Akihabara – our top pick, modern, industrial hotel.
Grids Tokyo Asakusa-bashi Hotel&Hostel – great location, just out of the buzzing centre.
Little Japan – small hostel, perfect if you are on a budget.
Akihabara is sometimes referred to as electronic town or otaku no machi (geek town). The heart of Otaku (geek) culture offers a large number of attractions and places to visit, making it a fun and entertaining area. If you want to feel the unique, lively atmosphere, we really recommend you go there! Seeing all the fun kawaii things, flashing neon lights and the buzzing atmosphere is definitely something special. We hope you enjoyed reading about some of the best things to do in Akihabara and add it to your next itinerary in Japan!
Follow us on Instagram, Facebook, Twitter, and TikTok for more travel inspiration. Or tag us to get featured!
Happy traveling!
Stay informed of the best travel tips to Japan, the most exciting things to do and see, and the top experiences to have with the Japan Wonder Travel Newsletter. Once every two weeks we will introduce you to our latest content.
Japan Wonder Travel Tours
Japan Wonder Travel is a travel agency that offers guided tours throughout Japan.
From private walking tours to delicious Food and Drink tours, we can help you organize the best tours just for you! If you want to explore Japan and learn more about the history and backstories of each area you are visiting, our knowledgeable and friendly English speaking guides will happily take you to the best spots!
In addition, we can provide you with any assistance you may need for your upcoming trip to Japan, so please feel free to contact us if you have any questions or need some help!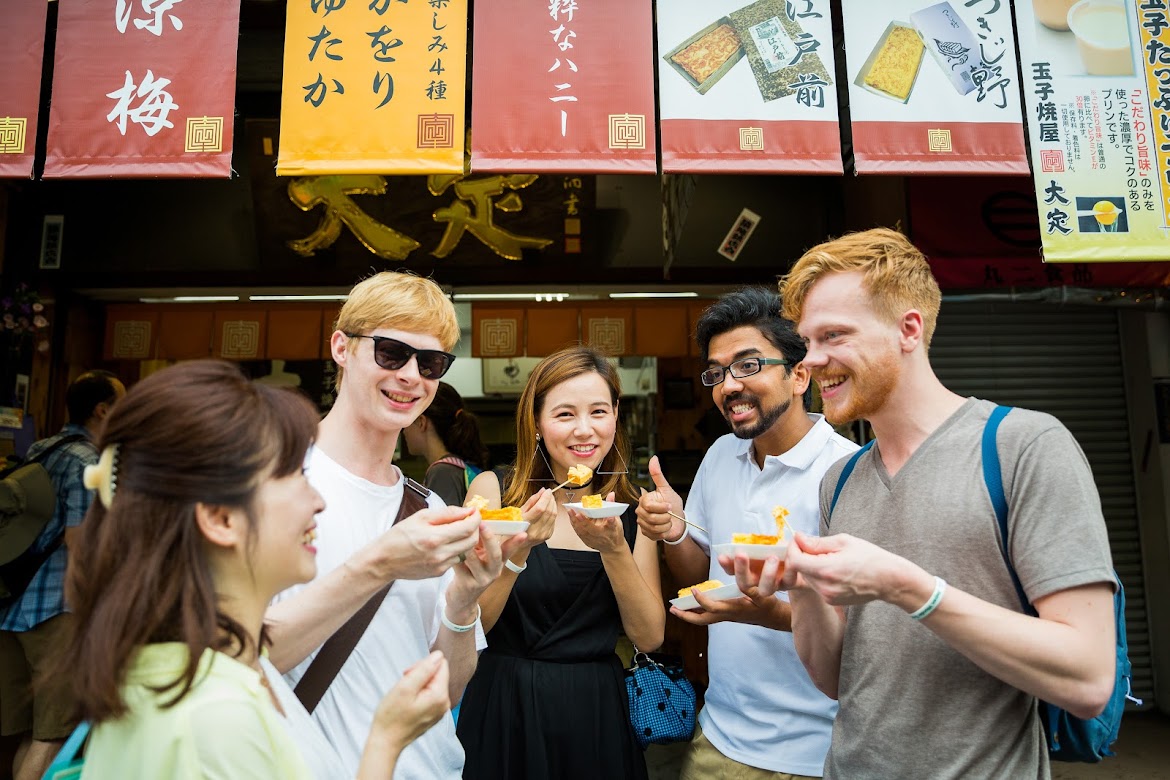 ▶Tokyo 1–Day Highlights Private Walking Tour (8 Hours)
There's no better way to explore an area than taking a tour with a knowledgeable local guide. You will have the chance to learn about the history and interesting background stories of Tokyo, as well as discover some hidden gems which can be hard to do without a guide.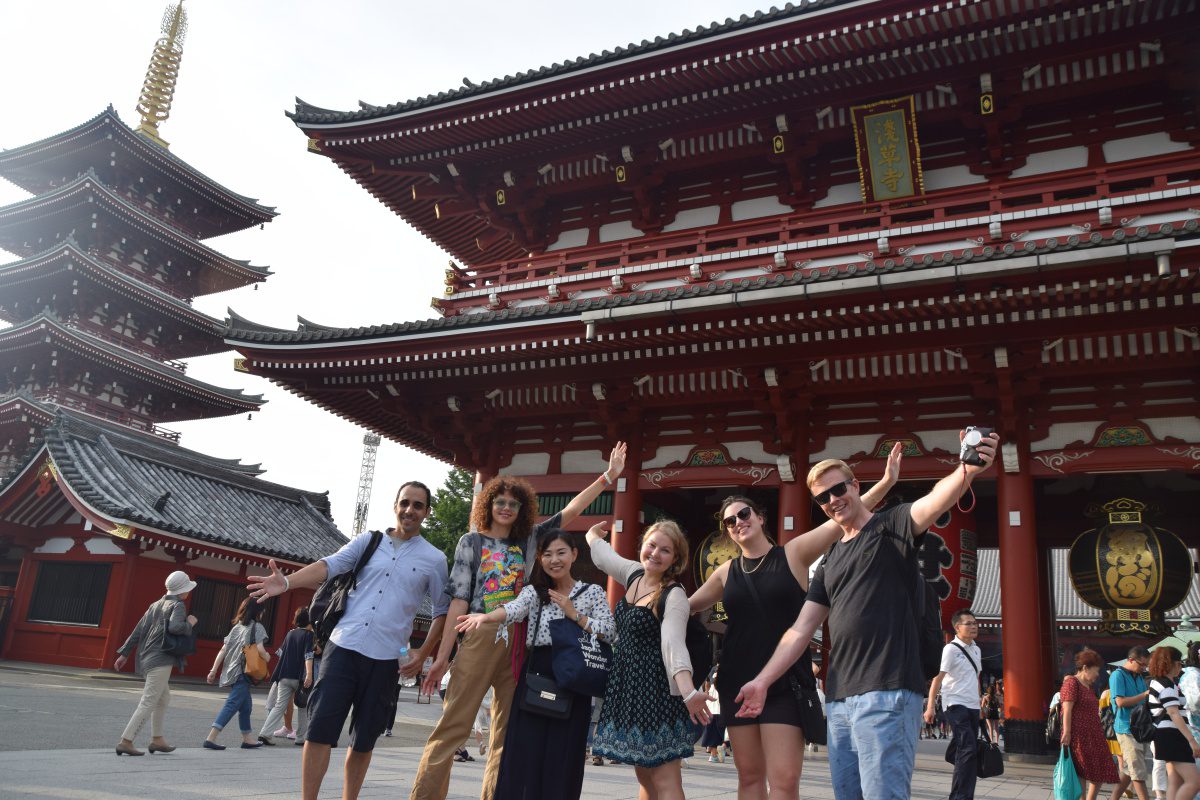 ▶Mt. Fuji Day Trip Bus Tour from Tokyo
Experience the breathtaking views of Mt. Fuji by visiting the highlights of the area on our guided sightseeing bus tour! Departing from Shinjuku in central Tokyo, you can travel comfortably to all of the best spots in the area by bus.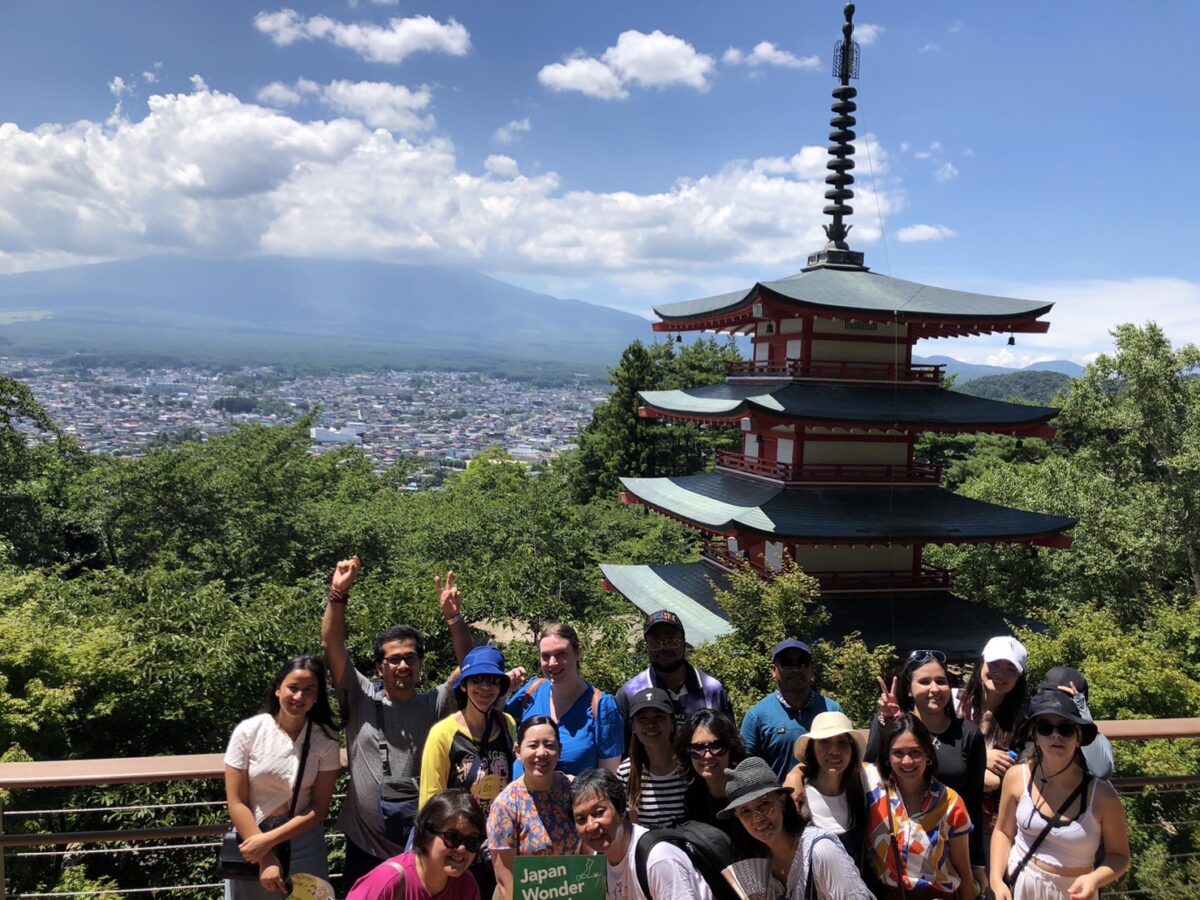 ▶Kyoto Private Full Day Walking Tour
On this full-day private tour of Kyoto, you will be able to see the highlights of Kyoto in just one day and at the same time develop a deeper understanding of both the culture of the area and Japan as a whole.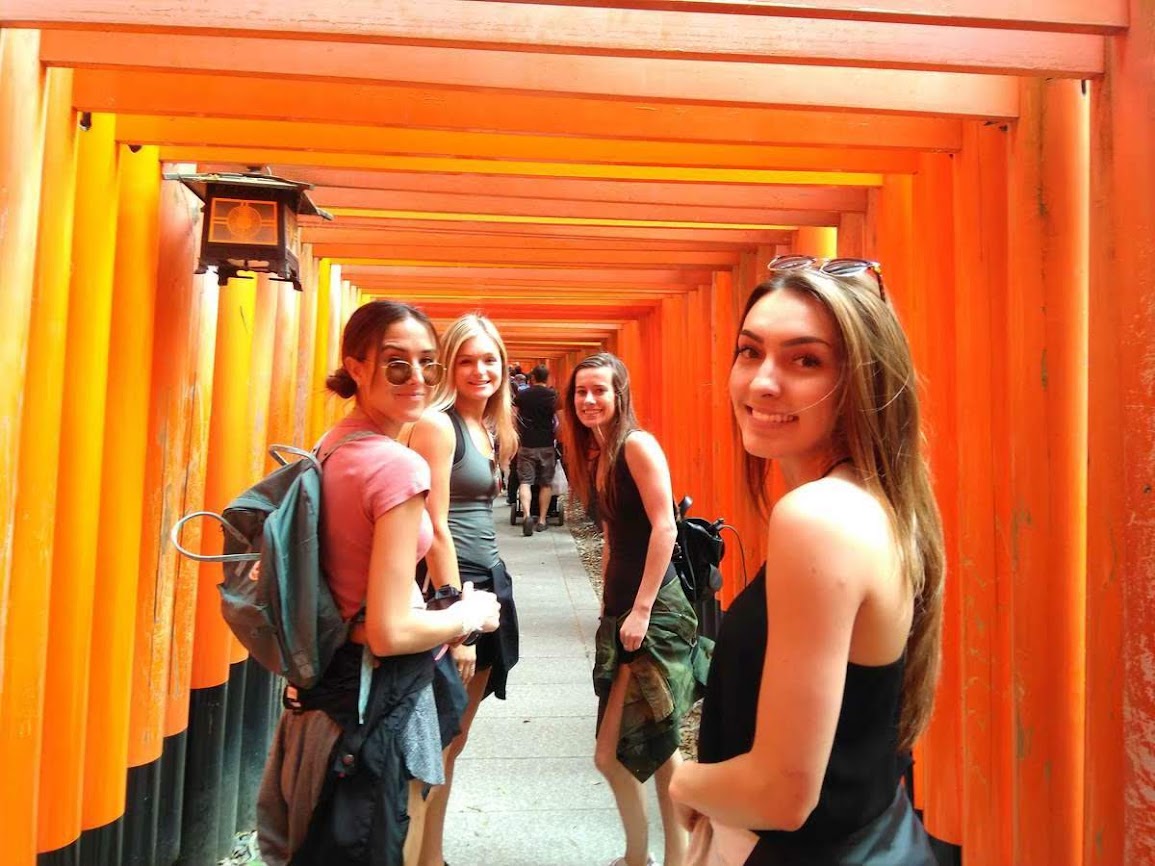 Find the other Tours
▶Tour Packages
If you want to make travel easier, we suggest you look into tour packages.There are a wide range of tour packages out there to suit the accomodate for each traveler needs. Click the button below to find the best tour package from various Tour Operators!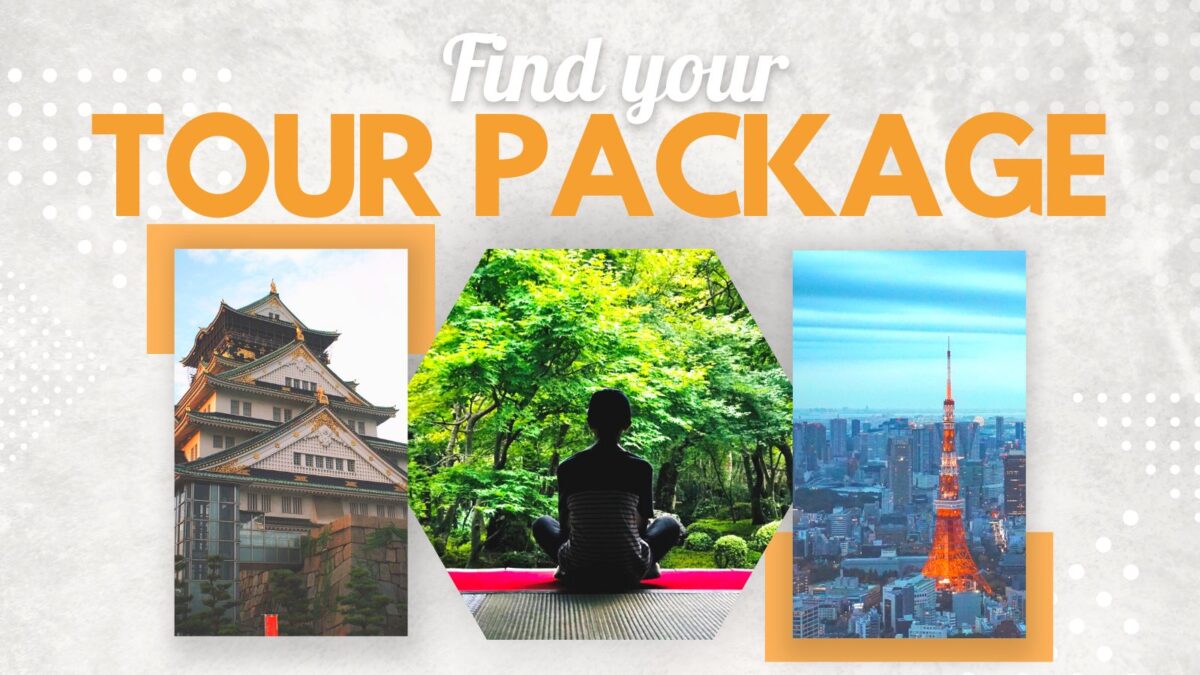 This post contains some affiliate links. When you click through and make a purchase we may receive some commission, at no extra costs to you.
Other articles you might like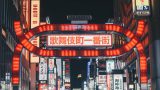 Real-life Video Game Locations in Japan
Real-life locations for the famous Yakuza series, Ghost of Tsushima and Persona 5. These locations will take you to the real version of the video games!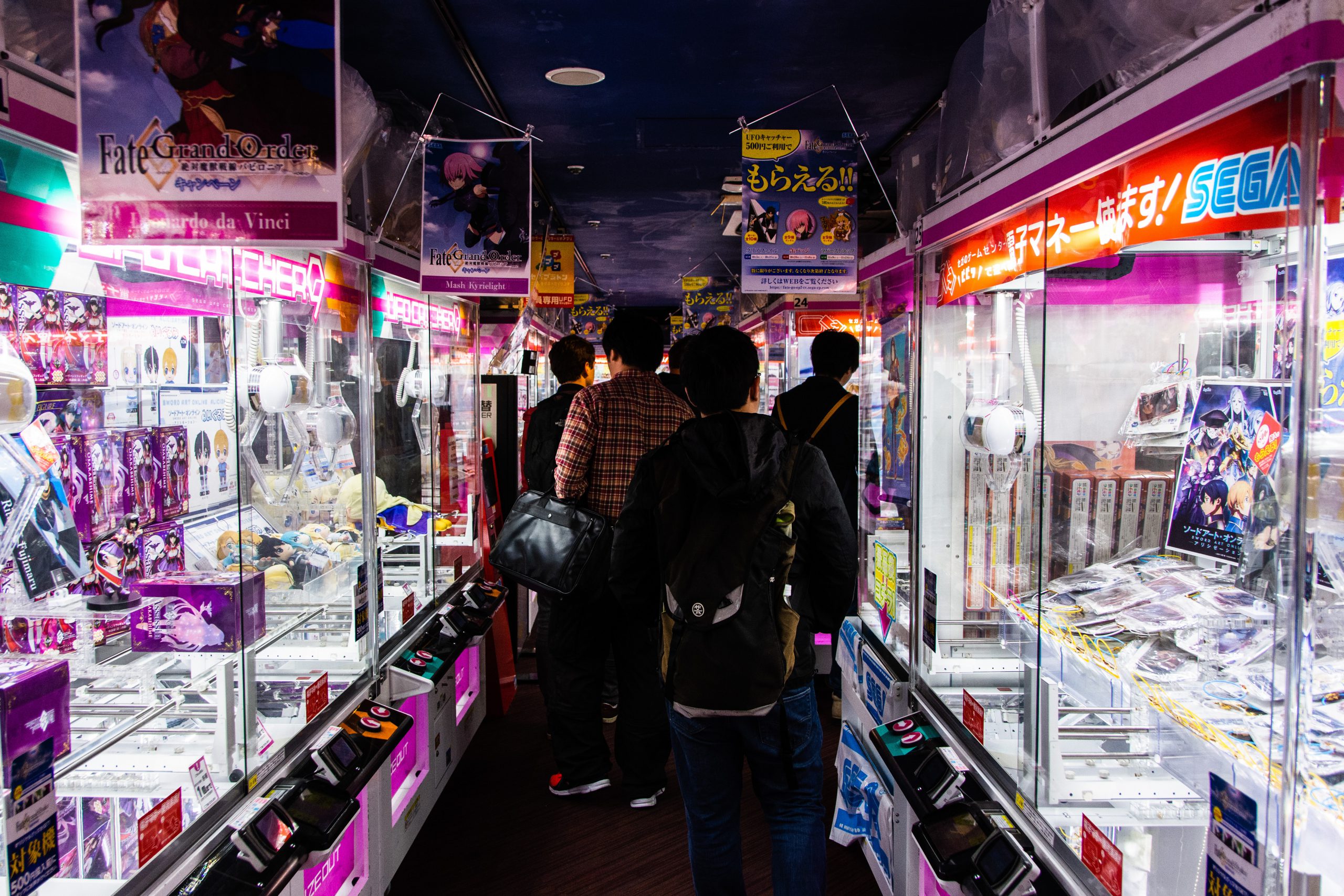 What is Otaku Culture in Japan? Otaku Things to Do in Tokyo
Japan has many unique culture, and Otaku culture is one of them. Otaku is often translated as a nerd/geek but it refers to someone who is into the particular thing such as anime and games. Here are the best Otaku things to do in Tokyo!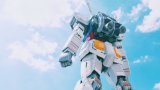 10+ Popular Manga and Anime Locations in Tokyo
If you are a Manga or Anime lover, Tokyo has full of surprises for you. Here we introduce popular Manga/Anime locations you can actually visit in Tokyo!