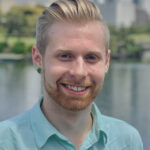 Writer's Profile
Bryce was born in California, and raised near Seattle, Washington! He's been living in Japan for about 5 years now, the first 3 spent studying at Temple University Japan. His main passion in life is writing and producing music, more specifically EDM if anyone is curious! He is very fond of snowboarding, cooking, traveling, playing video games; all of which he'd ideally enjoy with the company of his great friends.
This post may contain some affiliate links. When you click through and make a purchase we may receive some commission, at no extra cost to you.
Are you ready for an electrifying adventure in the heart of Tokyo's tech and Anime mecca? Look no further than Akihabara, where the neon lights, bustling streets, and quirky culture come together to create a unique experience geared for some incredible memories. To make your stay truly unforgettable, take a look at this list of the 10 best hotels in Akihabara, each with its own distinctive charm, delightful interiors, and mouthwatering food options. They may not have the same level of service as your typical maid cafe, but they certainly will have you feeling nice and relaxed. Get ready to immerse yourself in the vibrant atmosphere and discover the perfect place to rest your weary feet after a day of exploring this captivating district.
▼Want the full Akihabara experience? Explore Anime heaven on our guided tour!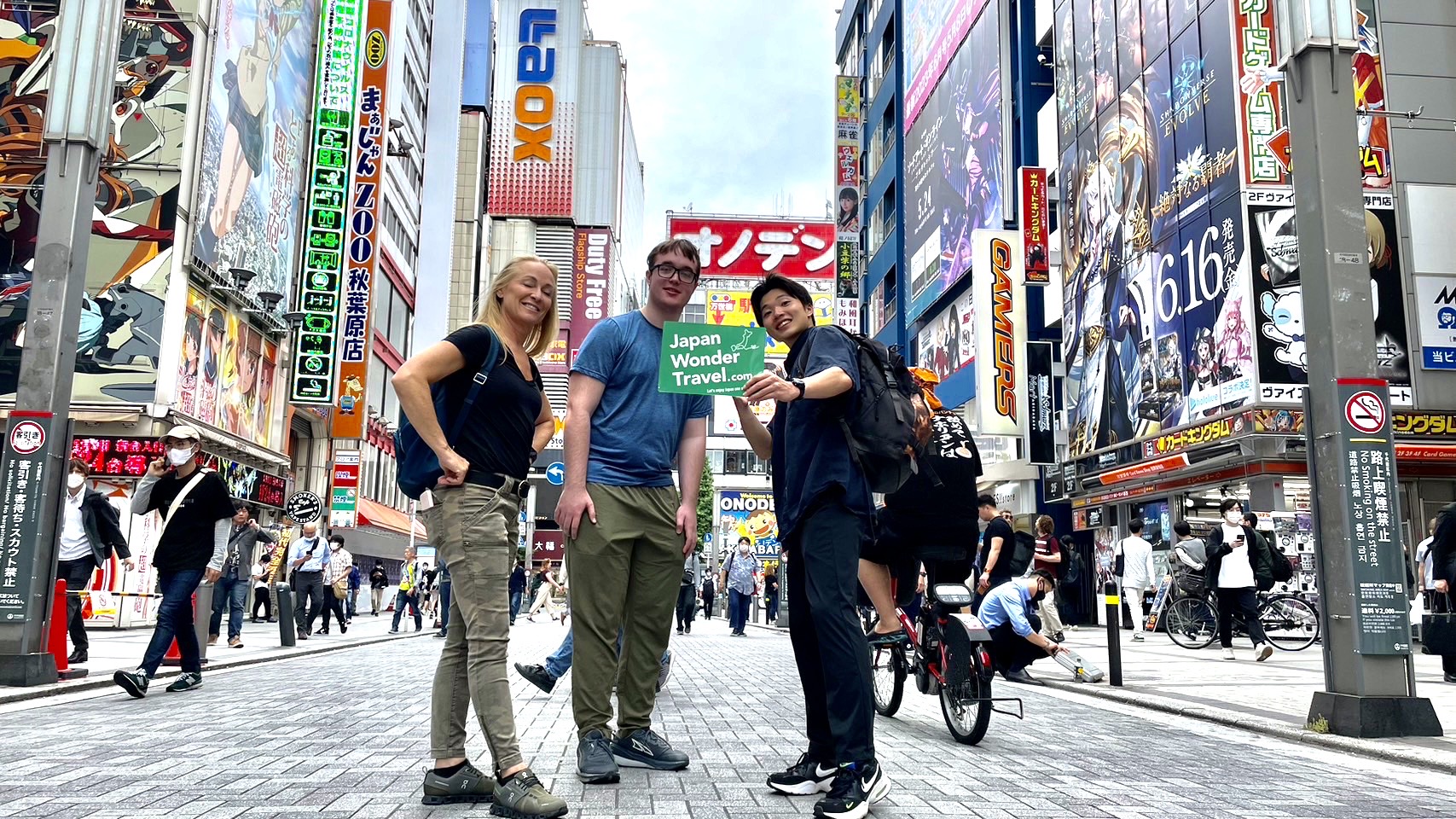 Akihabara Anime Tour: Explore Tokyo's Otaku Culture
Explorethecenterofanime,manga,andgamingcultureonourAkihabaraanimetour.Yourguidewillshowyouthebestspotstobuyalltheelectronics,gadgets,andotakuculturegoodsyourhea...
1. Nohga Hotel Akihabara Tokyo
Step into the world of contemporary art and design at Nohga Hotel Akihabara Tokyo. This stylish hotel seamlessly combines modern style with classy elements. The rooms are modern and minimalist, exuding a sense of tranquility amidst the energetic surroundings. The rooms are equipped with high quality bluetooth speakers, great for anyone who enjoys listening to music. In fact, by the looks of it, their speaker selection seems above par, so this may be the best place for that! If you're a fan of pizza, their pizzeria and bar will surely leave you satisfied.
Book here
2. Hotel Resol Akihabara
If you're seeking a blend of comfort and convenience, Hotel Resol Akihabara is an ideal choice. The hotel's rooms are tastefully decorated, boasting a sleek and contemporary design with an industrial inspired theme. When it's time to sate your hunger, head to the hotel's restaurant, which specializes in delectable Italian dishes. If Italian is not what you're feeling, then rest assured there are plenty of options nearby that will surely leave you full and happy.
Book here
3. Remm Akihabara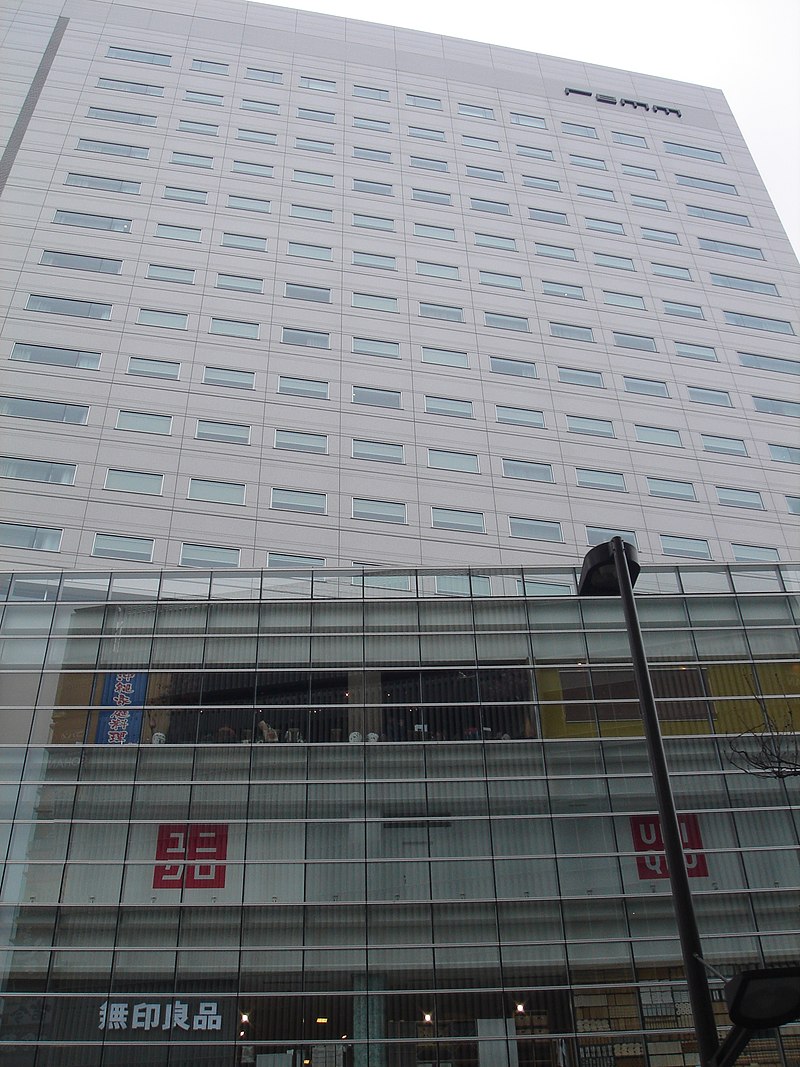 Remm is another classy and cozy option that ensures optimal relaxation. The advanced shower style is certainly a considerable selling point, not to mention massage chairs and other noteworthy technological features to have you resting easy. The central location is great for getting your day started quick and easy, only made better by their pleasant breakfast restaurant.
Book here
4. Dormy Inn Akihabara
Seeking comfort, affordability, and a touch of traditional Japanese charm? Look no further than Dormy Inn Akihabara. This cozy hotel provides comfortable rooms with traditional Tatami flooring and futon beds, allowing you to experience an authentic Japanese ambiance. After a long day of exploring, take advantage of the hotel's soothing hot spring bath, complete with natural mineral water. If you're craving a late-night snack, worry not – Dormy Inn Akihabara offers a complimentary Ramen supper for all guests, ensuring you won't go to bed hungry.
Book here
5. Sakura Cross Hotel Akihabara
Prepare to be enchanted by the delightful fusion of modern and traditional elements at Sakura Cross Hotel Akihabara. Those who appreciate innovative qualities will love the unique arrangements, sometimes including loft style beds. Their unique layouts are easy to appreciate and understand with their vibrantly animated floor plans! Choosing the right room will be a synch. When hunger strikes, explore the surrounding area to discover an abundance of Izakaya and other eateries offering tantalizing treats.
Book here
6. The Tourist Hotel & Cafe Akihabara
Following the theme of modern, classy, comfortable and well designed, another comparable option to the ones we've seen so far is The Tourist Hotel & Cafe Akihabara. This charming yet contemporary establishment not only offers comfortable rooms but also boasts an on-site café where you can mingle with fellow travelers and locals alike. There's a fireplace in the lounge that is great for relaxing next to, however you may need to get staff approval for roasting marshmallows first, though. Either way, you'll definitely be able to enjoy the relaxing vibe and pleasant cafe.
Book here
7. Best Western Hotel Fino Tokyo Akihabara
For those who prefer a touch of Western comfort without compromising on the immaculate quality of Japanese hospitality, Best Western Hotel Fino Tokyo Akihabara is the perfect choice. This modern hotel offers spacious and well-appointed rooms, ensuring a comfortable stay for all guests. Start your day with a scrumptious breakfast buffet, featuring a mix of dishes that will surely satisfy any guest. With its convenient location, you'll find a variety of dining options nearby, ranging from trendy cafes and international food, including an Indian/Pakistani restaurant nearby.
Book here
8. Shikinosai Akihabara Hotel
Immerse yourself in traditional Japanese aesthetics at Shikinosai Akihabara Hotel. This charming establishment features elegantly designed rooms adorned with traditional furnishings; in fact the interiors are highly reminiscent of a Japanese home. Most rooms even include a washing machine, perfect for longer stays. You'll surely feel ultimate comfort in these spacious rooms, as well as enjoy great access to the surrounding area with its convenient location. While the establishment doesn't offer a restaurant, there are plenty of places nearby to enjoy some great meals.
Book here
9. Akihabara Washington Hotel
Nestled in the heart of Akihabara, Akihabara Washington Hotel is a popular choice for both business and leisure travelers. The rooms are simple yet comfortable, providing a peaceful retreat from the vibrant city outside. This hotel is a great option for those looking for a cozy stay without any of the extravagance. The on-site restaurant offers a nice breakfast to get your day of adventuring started!
Book here
10. Under Railway Hotel Akihabara
Last but certainly not least, we have the unique and quirky Under Railway Hotel Akihabara. As the name suggests, this one-of-a-kind hotel is located under the railway tracks, providing an experience like no other. The rooms are compact but cozy, featuring a design that complements the hotel's unconventional location with an earthy, subtly safari type theme. This establishment has chosen location and style over refreshments, so you'll have to check out the surrounding area to find food and drink, but of course in a place like Akihabara, there's an abundance of options that will surely leave you satisfied and happy!
Book here
Akihabara Anime Tour
If you are staying in the Akihabara area, of course you will want to explore it to the fullest. It's fun to explore different parts of Tokyo on your own, but it's always better to check out an area with an experienced and knowledgeable local guide who can show you all the hidden gems. On this tour you'll hit all the best spots in the anime and Japanese pop culture capital of Tokyo. Have a look below for more details!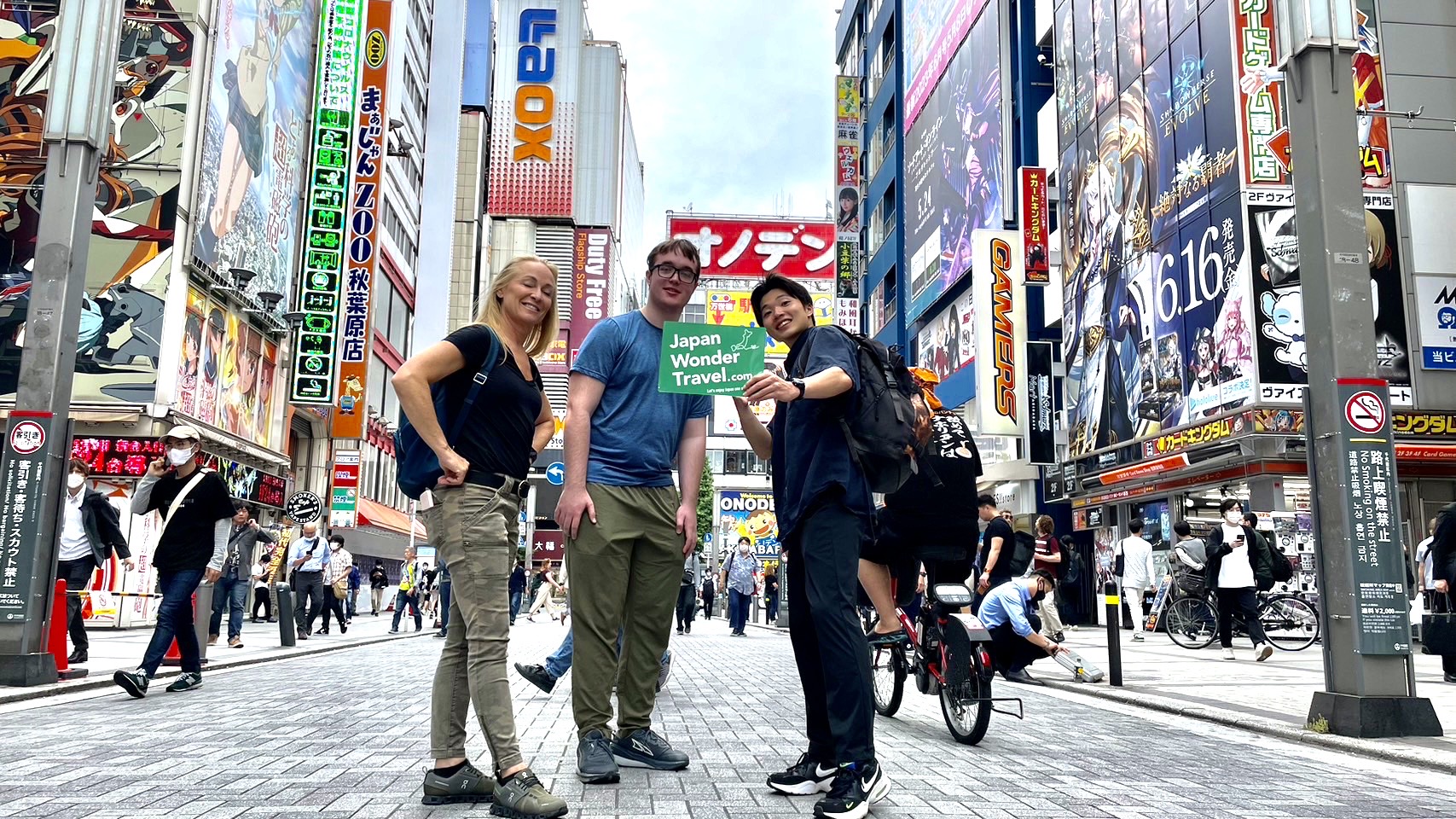 Akihabara Anime Tour: Explore Tokyo's Otaku Culture
Explorethecenterofanime,manga,andgamingcultureonourAkihabaraanimetour.Yourguidewillshowyouthebestspotstobuyalltheelectronics,gadgets,andotakuculturegoodsyourhea...
Japan Wonder Travel Tours in Tokyo
Japan Wonder Travel is a travel agency that offers guided tours throughout Japan.
From private walking tours to delicious Food and Drink tours, we can help organize the best tours just for you! If you want to explore Japan and learn more about the history and backstories of each area you are traveling in, our knowledgeable and friendly guides will happily take you to the best spots!
In addition, we can provide you with any assistance you may need for your upcoming trip to Japan, so please feel free to contact us if you have any questions or need some help!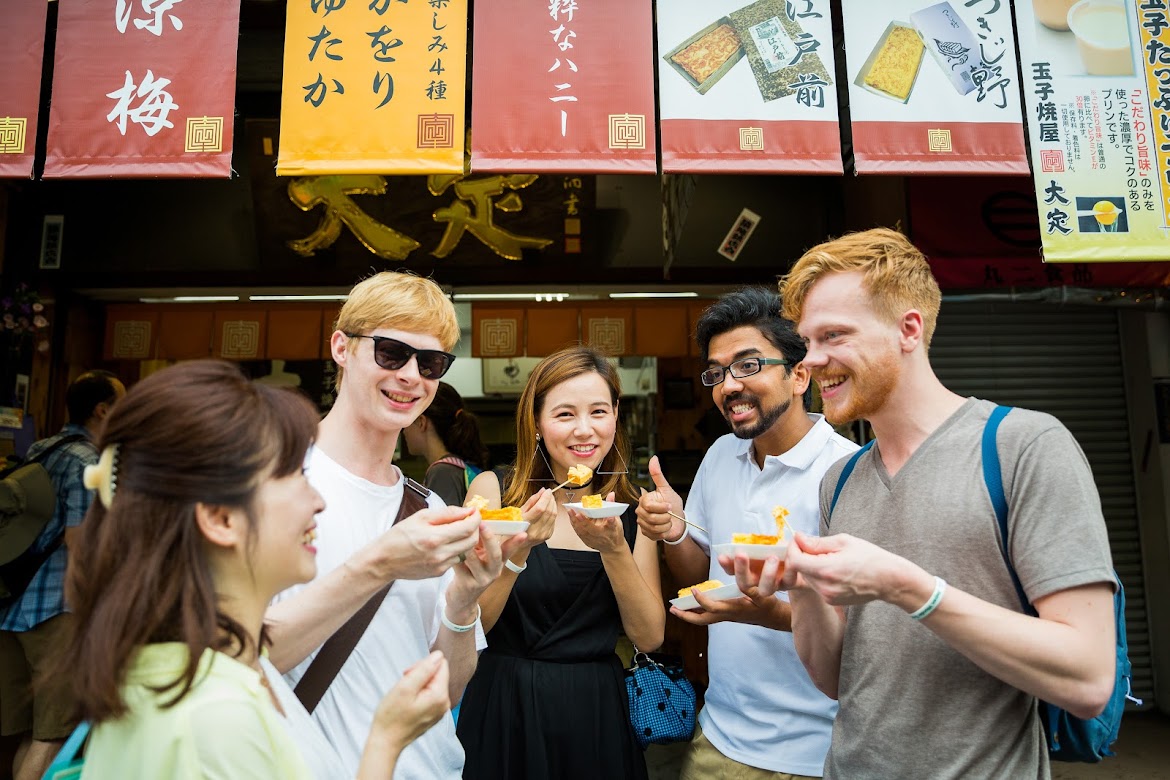 ▶Tokyo 1–Day Highlights Private Walking Tour (8 Hours)
There's no better way to explore an area than taking a tour with a knowledgeable local guide. You will have the chance to learn about the history and interesting background stories of Tokyo, as well as discover some hidden gems which can be hard to do without a guide.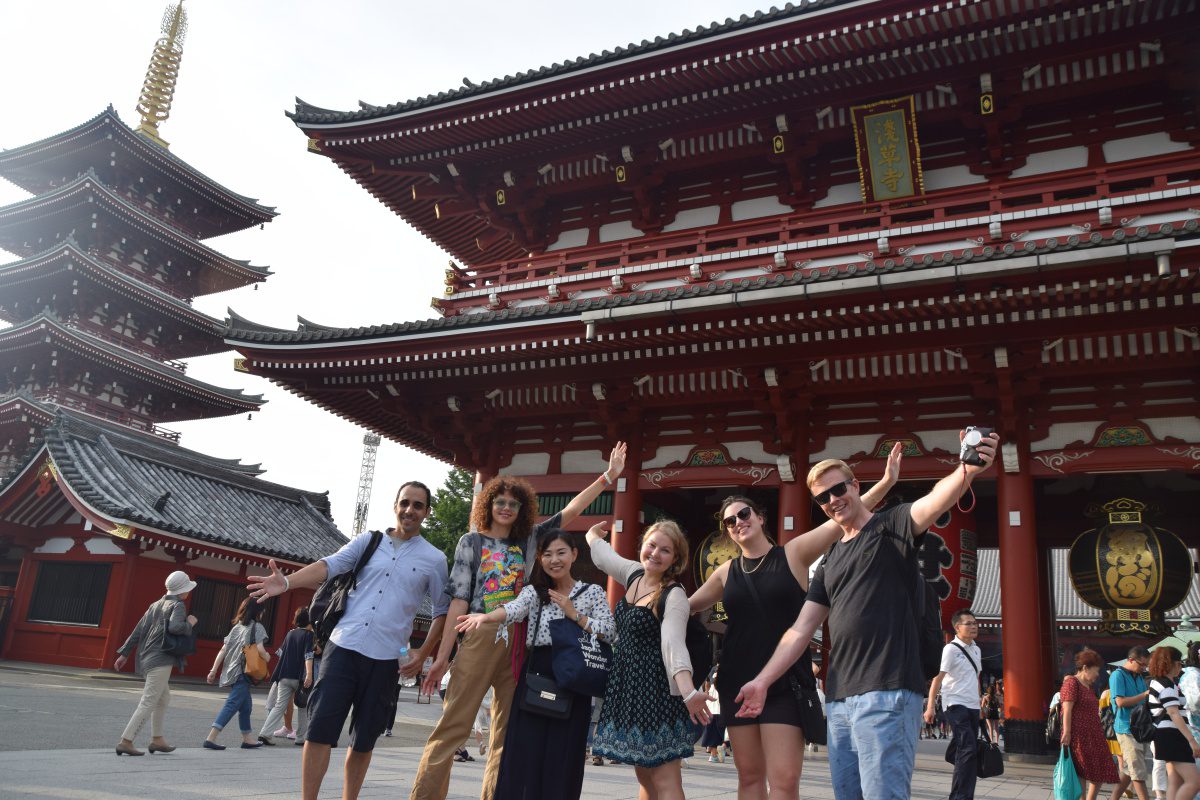 ▶Shinjuku Bar Hopping Tour: Experience Tokyo's Nightlife in Izakaya
Check out the best spots in Shinjuku while bar hopping through the lively and vibrant area. Try some delicious local food and drink as you explore the narrow yet photogenic alleys that the town has to offer. Experience Japanese izakaya culture and drink in Shinjuku like the locals!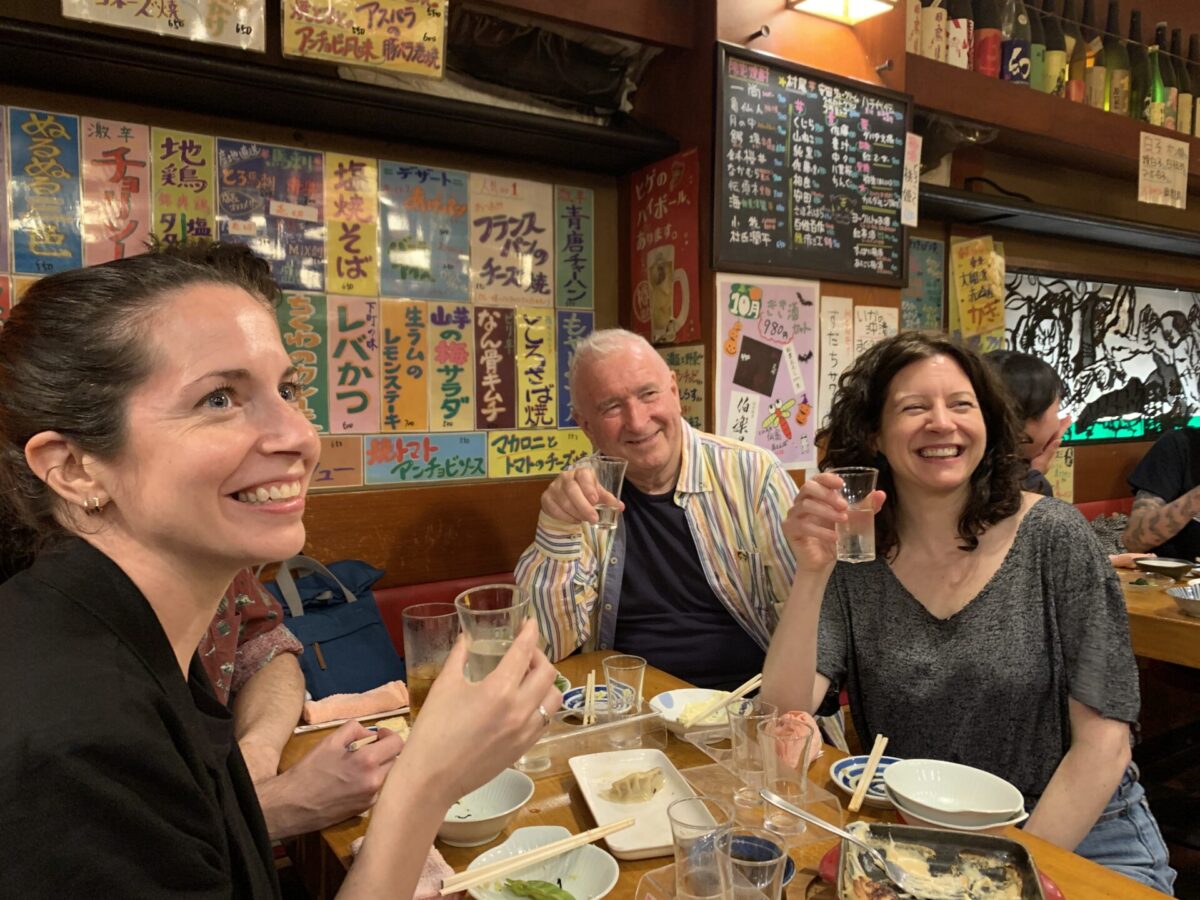 Find the Other Tours
▶Tour Packages
If you want to make travel easier, we suggest you look into tour packages.There are a wide range of tour packages out there to suit the accomodate for each traveler needs. Click the button below to find the best tour package from various Tour Operators!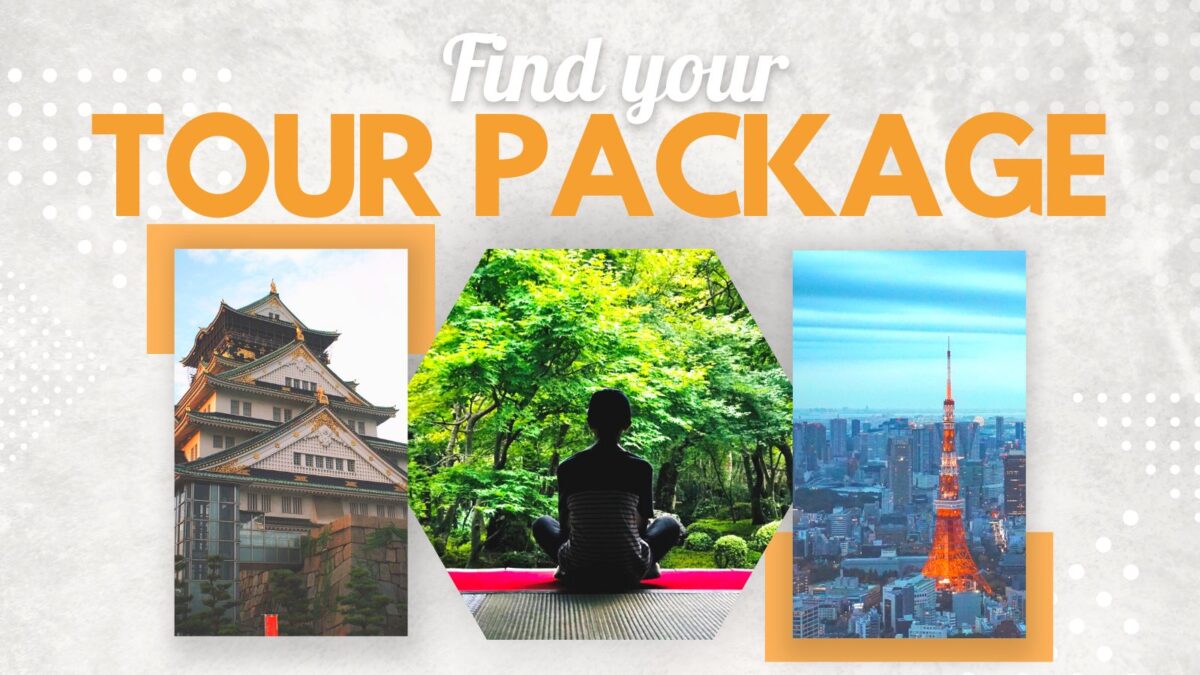 Follow us on Instagram, Facebook, Twitter, and TikTok for more travel inspiration. Or tag us to get featured!
Happy traveling!
Stay informed of the best travel tips to Japan, the most exciting things to do and see, and the top experiences to have with the Japan Wonder Travel Newsletter. Once every two weeks we will introduce you to our latest content.
Other articles you might be interested in