This post may contain some affiliate links. When you click through and make a purchase we may receive some commission, at no extra cost to you.
If you're in Japan and are wanting to check out all the most impressive cities, make sure you don't miss Nagoya! If you're seeking a sublime stay here, look no further. We've scoured the bustling streets and serene corners of this captivating city to bring you the crème de la crème of accommodations. From contemporary chic to timeless elegance, each hotel on our list is a symphony of comfort and style. And for any Ghibli fans, it's important to know that Nagoya is home to the Ghibli theme park! (maybe that's how you got here?) So, let's embark on this journey through the ten best hotels in Nagoya, where exceptional hospitality and Japanese culture seamlessly intertwine.
1. Nikko Style Nagoya
Nestled in the heart of Nagoya, the Nikko Style hotel exudes a fusion of modern minimalism and traditional elements. The moment you step inside, you're enveloped by a serene ambiance that will have your eyes meandering and your body at ease. Each room captures the essence of simplicity, designed to enhance relaxation and tranquility. As you unwind, indulge in the delectable delights at their on-site restaurant, offering an array of european culinary treasures and international fare.
Book here
2. Nagoya Prince Hotel Sky Tower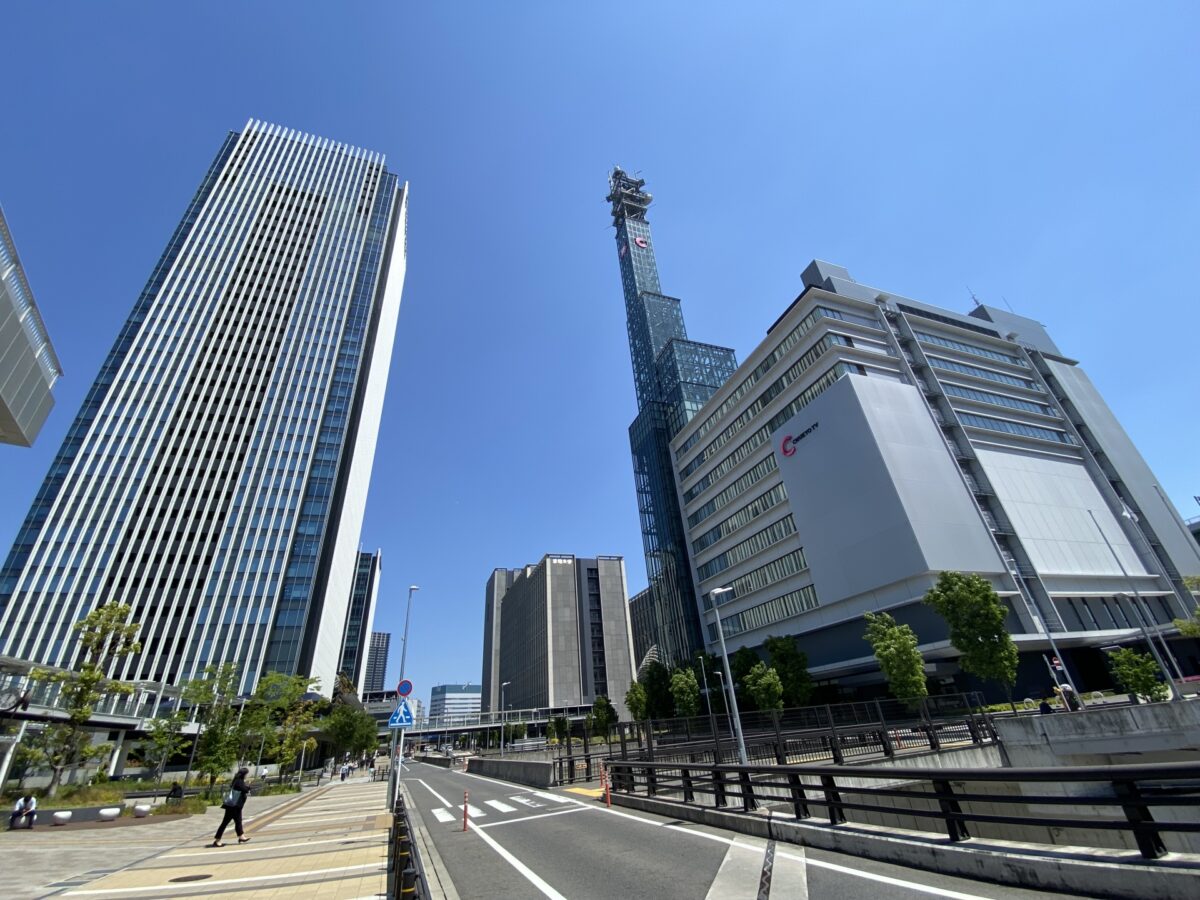 Elevate your Nagoya experience at the Nagoya Prince Hotel Sky Tower, an architectural marvel that pierces the sky. Your stay is elevated both figuratively and literally, with breathtaking panoramic views of the city through floor-to-ceiling windows and beyond. The altitude is remarkably high, and so is the class with its array of 5-star features and exquisite design. Dine like royalty at their sky-high restaurant, where you can enjoy an array of expertly prepared mediterranean tastes while enjoying the impressive view.
Book here
3. Mitsui Garden Hotel Nagoya Premier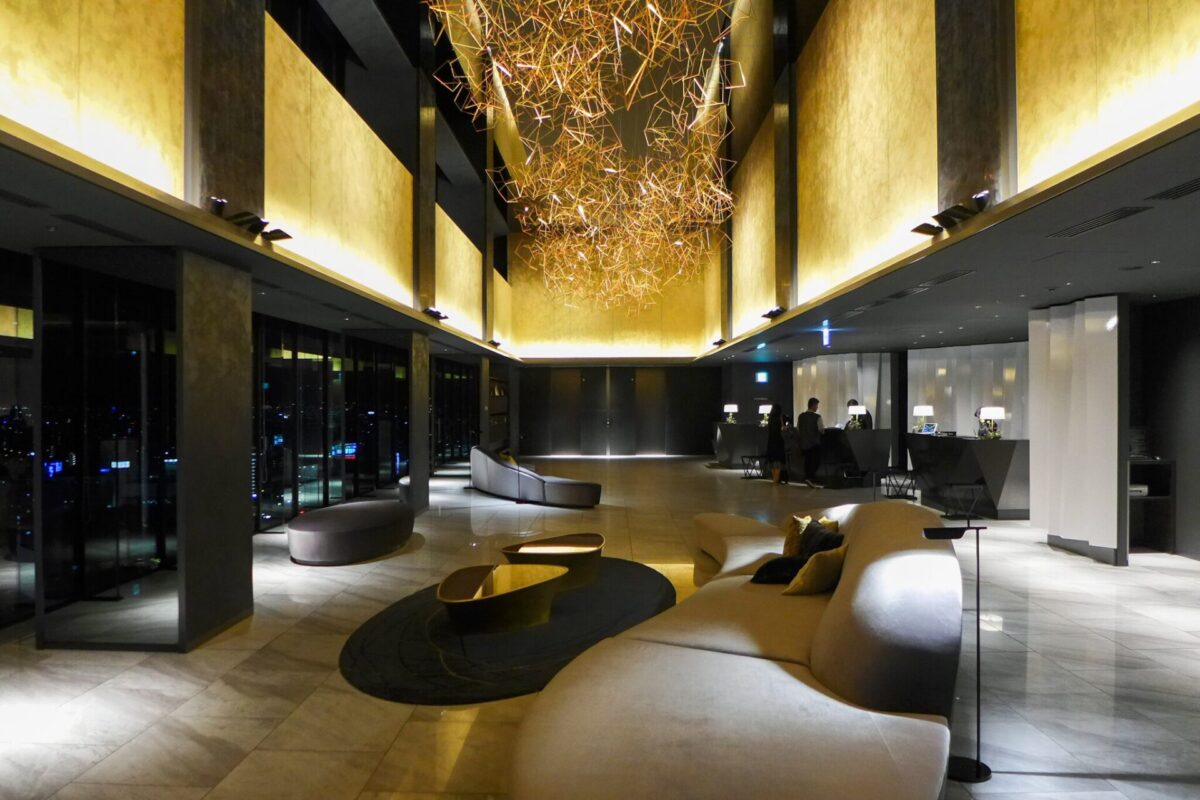 A true gem in the heart of Nagoya's entertainment district, Mitsui Garden Hotel Nagoya Premier is an oasis of refined elegance. The meticulously designed interiors have an electrifying ambiance with the gold on black palette and sharp lines. Each room is pristine and comfortable with all the amenities you'll need. While it's not quite as high, their upper-floor restaurant is a must try with a variety of flavors.
Book here
4. Nagoya Tokyu Hotel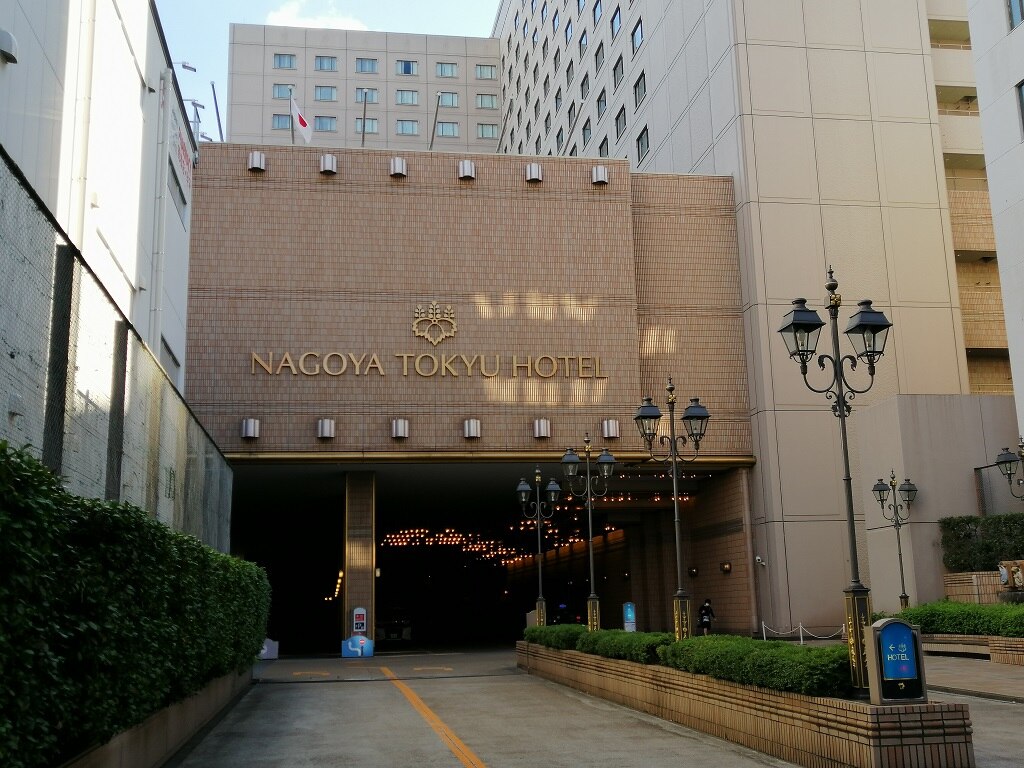 Experience timeless, palace-like elegance at the Nagoya Tokyu Hotel, where the past and present converge in perfect harmony. The interiors seamlessly blend classical aesthetics with modern amenities, ensuring a stay that's both opulent and comfortable. The indoor pool is one of the various amenities guests can enjoy. When hunger beckons, savor the culinary treasures at their french restaurant, where artfully prepared dishes are a testament to the country's rich gastronomic heritage.
Book here
5. Nagoya JR Gate Tower Hotel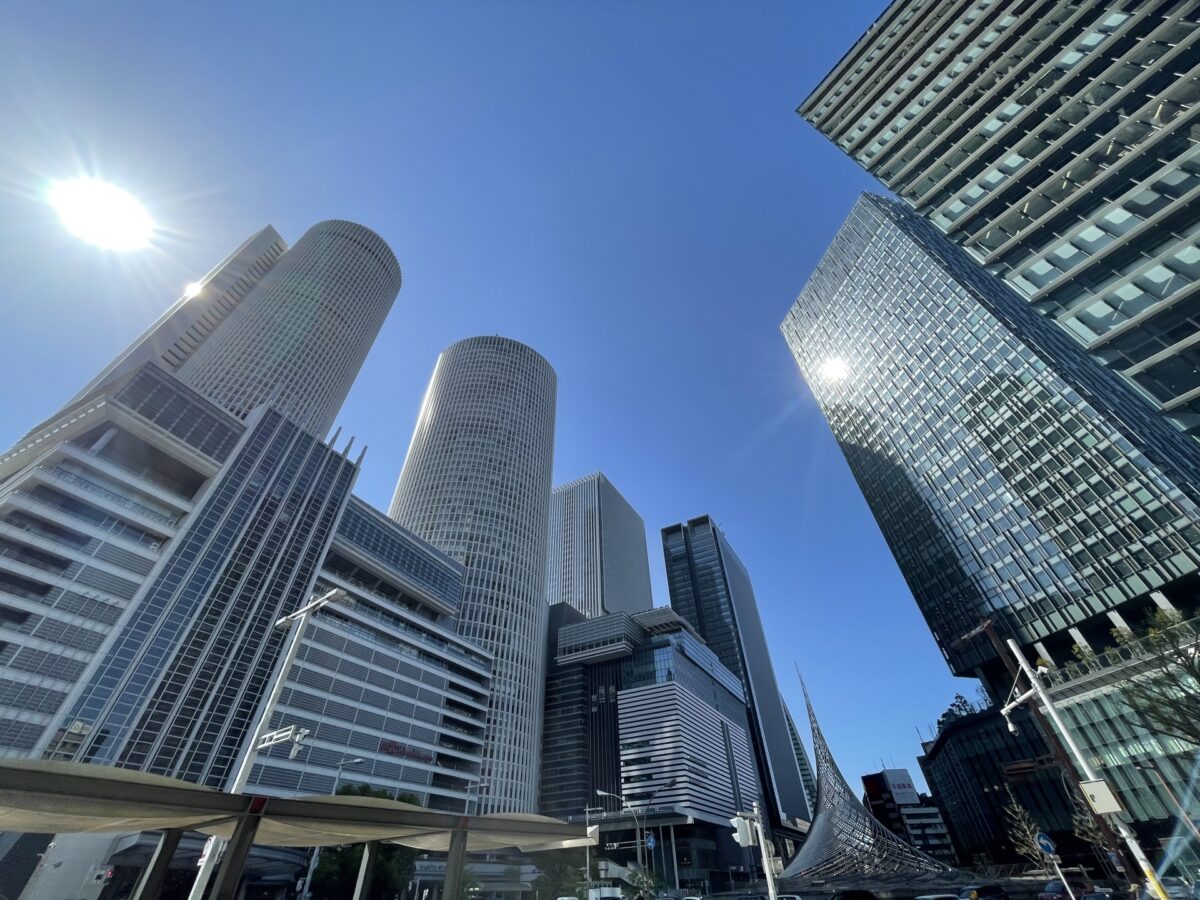 Strategically situated atop Nagoya Station, the Nagoya JR Gate Tower Hotel is a monument to convenience and luxury. The interior is nothing too extravagant, but it is without a doubt opulent, clean, and relaxing. The colors are soft as well as the beds, and the views of the city are phenomenal. The central location is perfect for those who want to venture around the city or easily use the train to get to more out of the way destinations. Rest assured you'll have a prime selection of local dining spots as well as a formidable restaurant in the hotel.
Book here
6. Nagoya Marriott Associa Hotel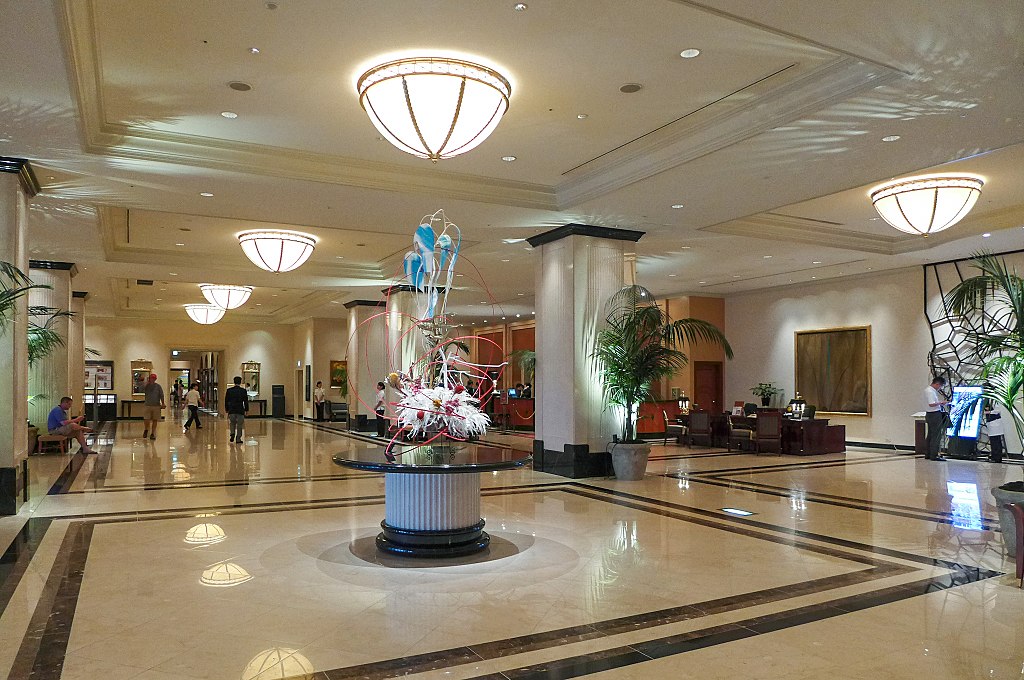 Feel like royalty during your Nagoya sojourn at the Nagoya Marriott Associa Hotel, where their stately decor will have you feeling like a king or queen. The spacious rooms offer a retreat from the city's hustle and bustle, ensuring a rejuvenating stay. Take a dip in the pool, sweat it out in their sauna, or enjoy epic views through the large windows. Between its variety of amenities and vibrant yet calming decor, this is an incredible place to enjoy your stay.
Book here
7. Daiwa Roynet Hotel Nagoya Taiko Dori Side
Experience Nagoya's vibrant energy at the Daiwa Roynet Hotel, where contemporary chic meets urban dynamism. The sleek and stylish interiors are designed for the modern traveler, providing a comfortable haven amidst the city's vibrant rhythm. With its tasteful decor and high quality amenities, you'd be surprised to know its the first 3 star option in this list! The restaurant offers, surprisingly, Vietnamese food! Most hotels offer a mix of Japanese or European dishes, so there is a nice opportunity for a change of pace here.
Book here
8. Gold Stay Nagoya Sakae
Discover a modern way of traveling at this aparthotel. Trade the extra amenities and service that you'd find at a normal hotel for more space and the comfort of staying at home. Complete with everything youll need for a comfortable stay, you'll have no trouble enjoying Nagoya from this cozy, innovative experience. Not to mention, its great location provides guests with a supreme selection of restaurants, cafes, and more.
Book here
9. Nishitetsu Hotel Croom Nagoya
Step into a realm of comfort and elegance at Nishitetsu Hotel Croom Nagoya, where contemporary design and Japanese aesthetics intertwine harmoniously. The spacious rooms offer a haven of tranquility, allowing you to unwind and rejuvenate. The public bath is a great way to get clean, get a taste of Japan's bathing culture, and of course, relax. Exploring the local food scene is a must, with a myriad of dining options near the hotel that offer authentic Japanese flavors and global cuisines.
Book here
10. Hotel Androoms Nagoya Sakae
Simplicity meets sophistication at Hotel Androoms Nagoya Sakae, another excellent 3 star option, where every corner exudes a sense of modernity and charm. The thoughtfully designed rooms are a testament to efficient living without compromising on comfort. The warm wooden interior is complemented perfectly with contemporary decor and modern features. As you explore the city's culinary offerings, you'll find an array of local eateries that invite you to savor traditional Japanese delicacies and international dishes.
Japan Wonder Travel Tours
Japan Wonder Travel is a travel agency that offers guided tours throughout Japan.
From private walking tours to delicious Food and Drink tours, we can help you organize the best tours just for you! If you want to explore Japan and learn more about the history and backstories of each area you are visiting, our knowledgeable and friendly English speaking guides will happily take you to the best spots!
In addition, we can provide you with any assistance you may need for your upcoming trip to Japan, so please feel free to contact us if yu have any questions or need some help!
Follow us on Instagram, Facebook, Twitter, and TikTok for more travel inspiration. Or tag us to get featured!
Happy traveling!
Book here
Other Articles you Might be Interested in: