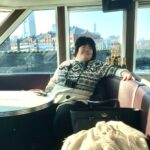 Writer's profile
Mao Goto is a Japanese freelancer who was born in Hayama, Kanagawa prefecture, and raised in Tokyo. Since 2016 she lives in the Taito Ward, home to a lot of Japanese culture hotspots such as Asakusa, Akihabara, and Ueno. She has been interested in the field of English education in Japan and got her Master's degree in March 2020. A lover of photography, travel, sweets, and cross-stitch. Contact her via Facebook.
This post may contain some affiliate links. When you click through and make a purchase we may receive some commission, at no extra cost to you.
Tokyo is home to a fascinating culinary culture that attracts visitors from all over the world. Of these, café culture is particularly noteworthy, with numerous cool and unique cafés dotting the city. These cafes attract visitors not only with their delicious drinks and food, but also with their creative interiors, concepts, and atmospheres. This article will introduce you to 10 of the coolest and most unique cafes you can find in Tokyo.
1. Cafe Soul Tree
Cafe Soul Tree, a warehouse cafe in Futakotamagwa, Tokyo, is a creative space that has cleverly been renovated from an old ironworks. The tin has been painted, and wooden decks and benches have been installed. Here, you can enjoy espresso and drip coffee made by carefully selected baristas. In addition, homemade ginger ale, lemonade, and original seasonal drinks are also recommended. Cafe Soul Tree offers you an unique café experience.
Official Website: Cafe Soul Tree
2. Chamber of Raven
Among the many unique cafes in Tokyo that recreate fantasy worlds, one of the fascinating cafés to be introduced here is "Chamber of Raven". This café is a recreation of the fictional American city "Gotham City" as seen in the movie "Batman", and its unique interior design, inspired by its world, is everywhere you look. Once you step inside, you will feel as if you have wandered into the world of Batman.
Official Website: Chamber of Raven
3. Café Kitsune
In Tokyo, you will find "Cafe Kitsune," a comfortable cafe that stylishly blends Japanese and French charms. The Japanese atmosphere can be felt everywhere, including the bamboo hedges, making your stay here a relaxing and wonderful experience. In addition, Cafe Kitsune offers a highly recommended menu item: the Kitsune Sablé (shortbread biscuit). This lovely sablé is shaped like a fox and has a rich buttery aroma that spreads in your mouth. Just one bite is sure to soothe your soul.
4. Seat Mania
Seat Mania is a rare cafe in Tokyo where you can enjoy the comfort of various chairs. At Seat Mania, each distinctive chair is individually arranged, and the design and materials of those chairs are intriguing. You can enjoy sitting on each designer chair while enjoying a delicious cup of coffee, and have the pleasure of choosing a chair to find the perfect fit for you. Surprisingly, Seat Mania allows dogs to enter the restaurant, at all seats, so you can have your coffee while relaxing with your dog. Why don't you stop by on your way home from walking your dog?
Official Website: Seat Mania
5. Connel Café
Connel Cafe in Tokyo is a beautiful cafe with vermilion wood floors and an artificial marble counter as black as spread ink. Here, the unique contrasts create an attractive café mood. Surrounded by greenery, the stylish space is in harmony with nature and will bring you a comfortable and healing time. Our recommendation at this café is the espresso, which is lavishly brewed using a special machine. Carefully brewed from the beans, the espresso is aromatic and rich in flavor.
Official Website: Connel Cafe
6. Pokemon Cafe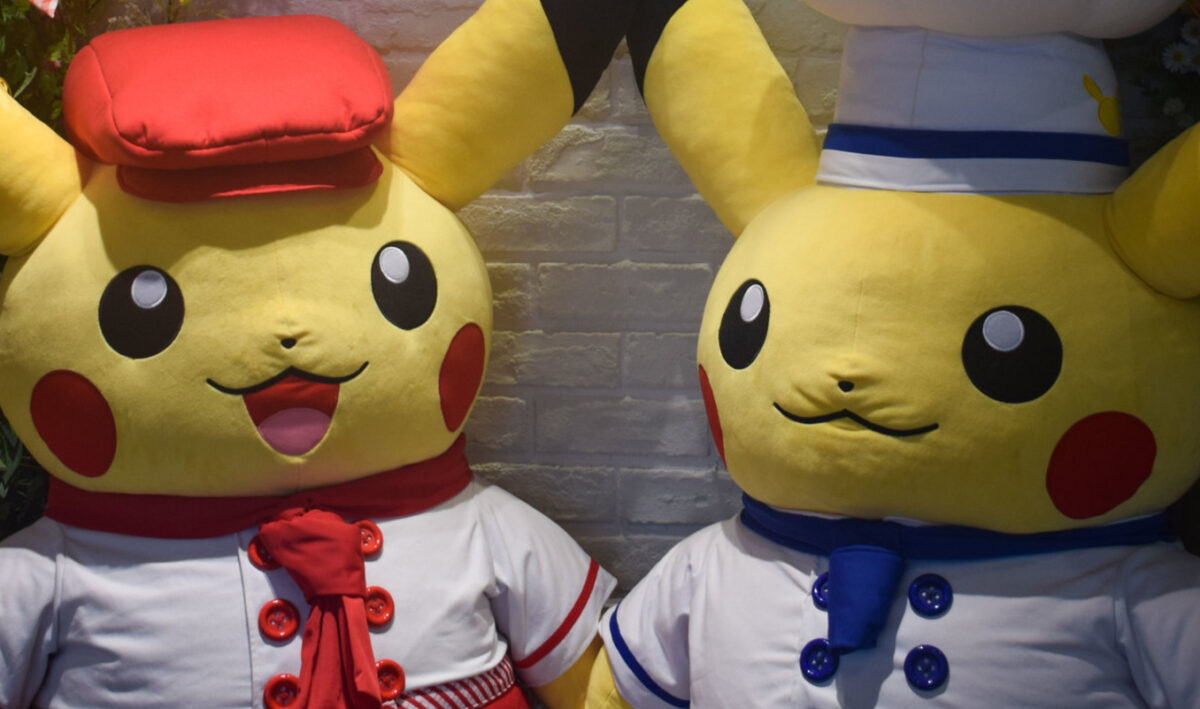 For those who want to immerse themselves in the world of Pokémon, the Pokémon Café in Tokyo is truly a dream destination! You can have a special experience filled with the charm of Pokemon, and the cafe is always filled with Pokemon characters! The Pikachu-designed food plates are very popular, and their adorable appearance is sure to catch your eye. Reservation is required and must be made as early as possible, as the reservation slots are always filled. All Pokemon fans, we hope you have a special moment at the Pokemon Café!
Official Website: Pokémon Cafe
7. Tokyo Snake Center
Tokyo Snake Center is the most unique cafe experience located in Harajuku where you can experience uniqueness and healing at the same time. Amazingly, at this café, you can interact with snakes. When you arrive, you choose the snake of your choice, and the waiter will deliver it to your seat in its special cage. Rest assured, the snakes are healthy, safe, and disease-free. The interaction with the snakes is truly a pleasant and healing experience. Feel a special connection with the snakes as you gently touch them and enjoy your time with them as well as the atmosphere of the café.
Official Website: Tokyo Snake Center
8. FUGLEN COFFEE ROASTERS TOKYO
FUGLEN COFFEE ROASTERS TOKYO is a coffee cafe spot where you can experience Norwegian coffee culture. This café offers the highest quality coffee, carefully selected from farms around the world. They obtain fresh and fascinating coffee beans that change seasonally through transparent channels as their commitment. The "Coffee of the Day", which changes daily, is not a blend, but rather a taste that highlights the individual character of each coffee bean. The shallow-roasted beans maximize the beans' natural flavor and taste, making each cup a truly artistic coffee experience.
Official Website: FUGLEN COFFEE ROASTERS TOKYO
9. Vampire Cafe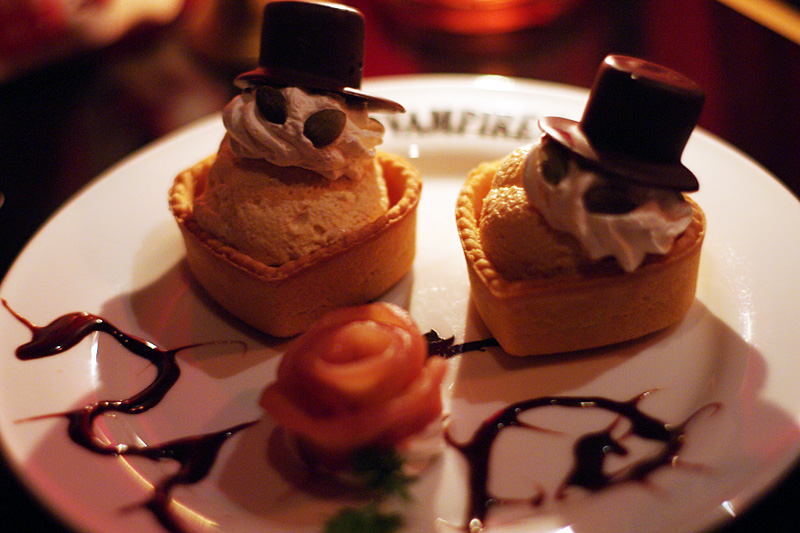 Vampire Café is a dark, yet enchanting themed restaurant that is like a vampire mansion come to life. This café offers a diverse menu perfectly suited to the vampire world, with a wide variety of dishes ranging from salads to entrees to desserts that combine deliciousness and a unique ambiance. This singular space can also be reserved for special occasions, including a specially made anniversary cake, and is a perfect choice for birthday parties and anniversaries. Enjoy the unique atmosphere and taste the cuisine that is a mixture of dark fantasy and charm.
Official Website: Vampire Café (Only in Japanese)
10. Ninja Cafe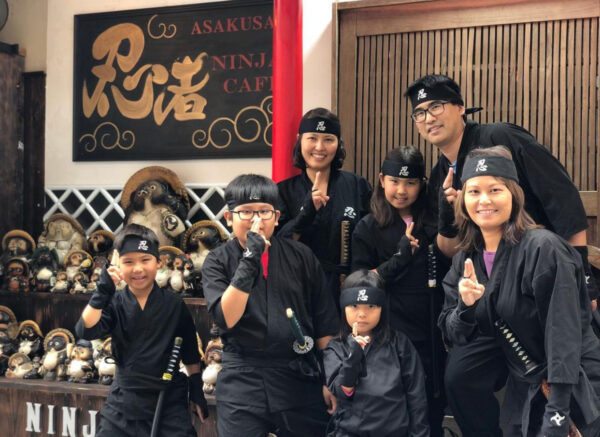 Lastly, this article introduces ninja cafes located in Tokyo. Literally, ninja-themed cafes allow visitors not only to taste the café menu, but also to experience ninja-like activities such as shuriken and katana. The menu here is full of ninja-themed food, including ninja curry and ninja beer. If you are interested in becoming a ninja, why not visit this café?
Official Website: Ninja Café
Japan Wonder Travel Tours in Tokyo
Japan Wonder Travel is a travel agency that offers guided tours throughout Japan.
From private walking tours to delicious Food and Drink tours, we can help organize the best tours just for you! If you want to explore Japan and learn more about the history and backstories of each area you are traveling in, our knowledgeable and friendly guides will happily take you to the best spots!
In addition, we can provide you with any assistance you may need for your upcoming trip to Japan, so please feel free to contact us if you have any questions or need some help!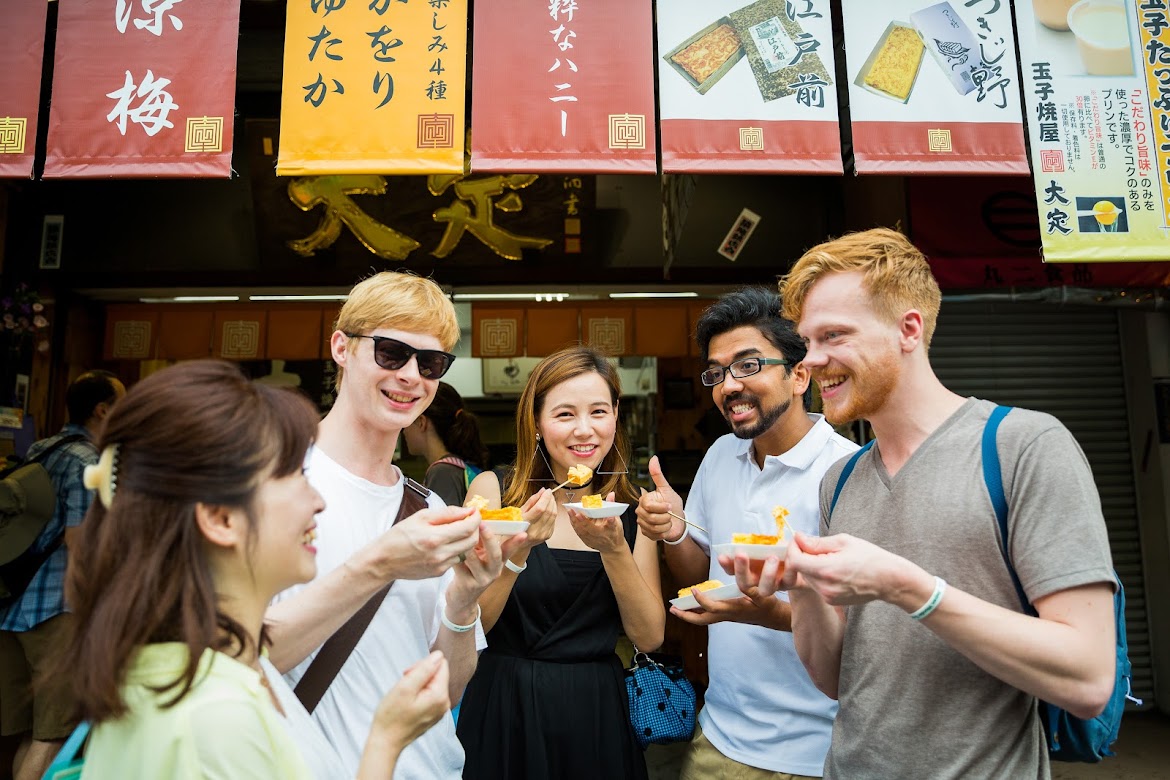 ▶Tokyo 1–Day Highlights Private Walking Tour (8 Hours)
There's no better way to explore an area than taking a tour with a knowledgeable local guide. You will have the chance to learn about the history and interesting background stories of Tokyo, as well as discover some hidden gems which can be hard to do without a guide.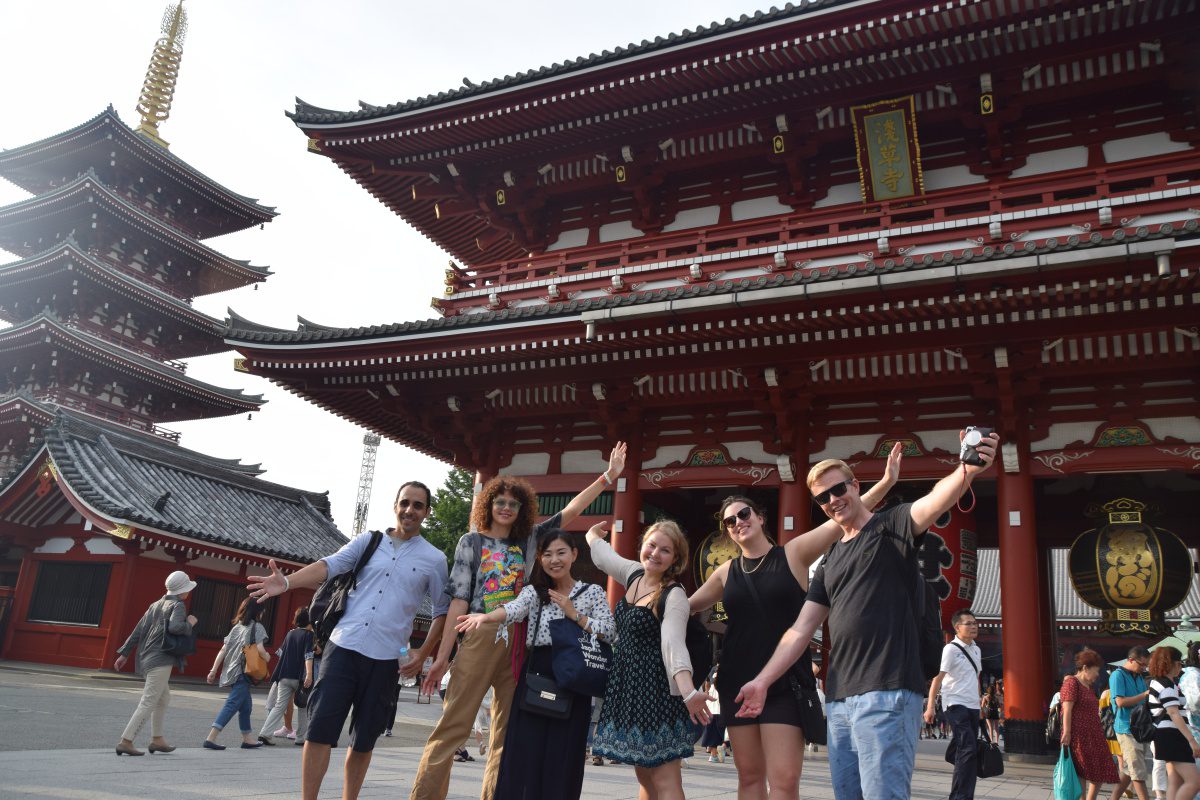 ▶Shinjuku Bar Hopping Tour: Experience Tokyo's Nightlife in Izakaya
Check out the best spots in Shinjuku while bar hopping through the lively and vibrant area. Try some delicious local food and drink as you explore the narrow yet photogenic alleys that the town has to offer. Experience Japanese izakaya culture and drink in Shinjuku like the locals!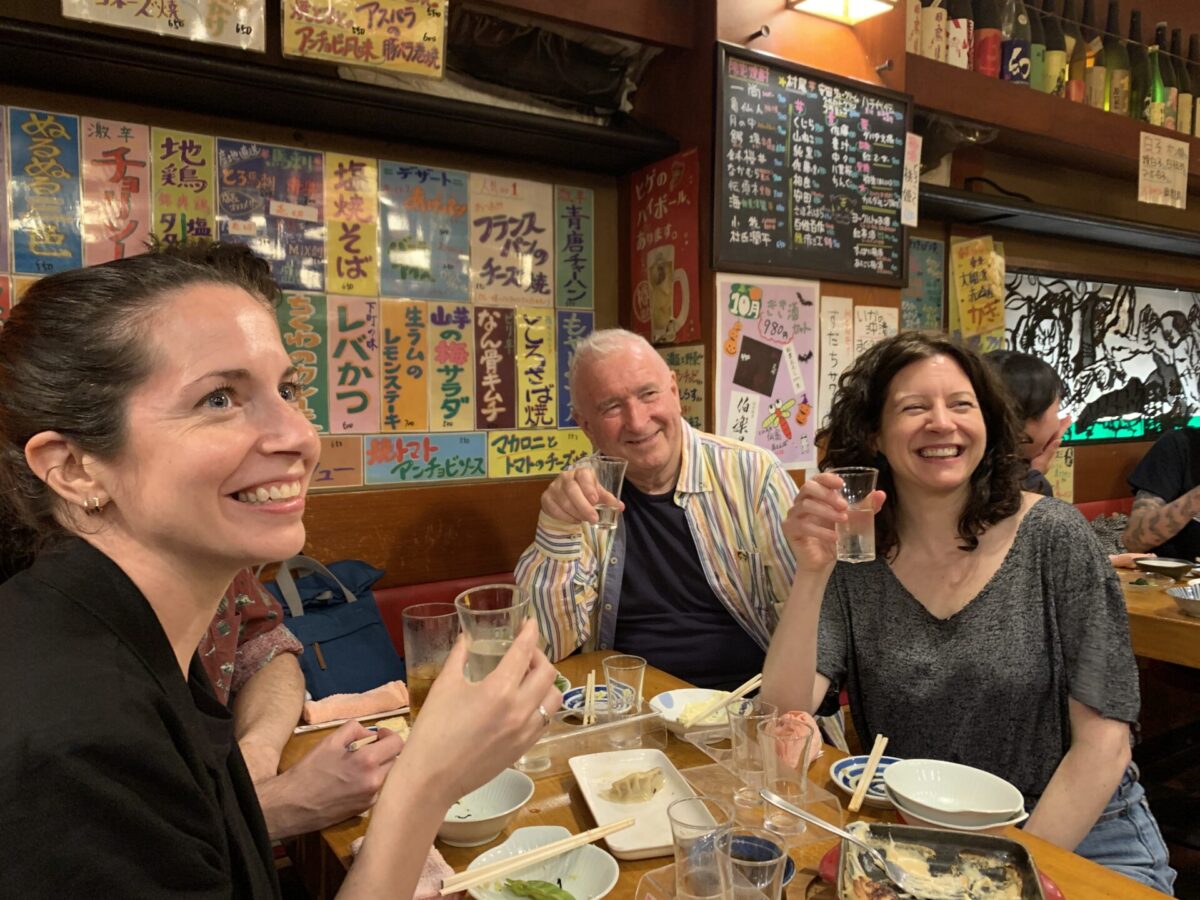 Find the Other Tours
▶Tour Packages
If you want to make travel easier, we suggest you look into tour packages.There are a wide range of tour packages out there to suit the accomodate for each traveler needs. Click the button below to find the best tour package from various Tour Operators!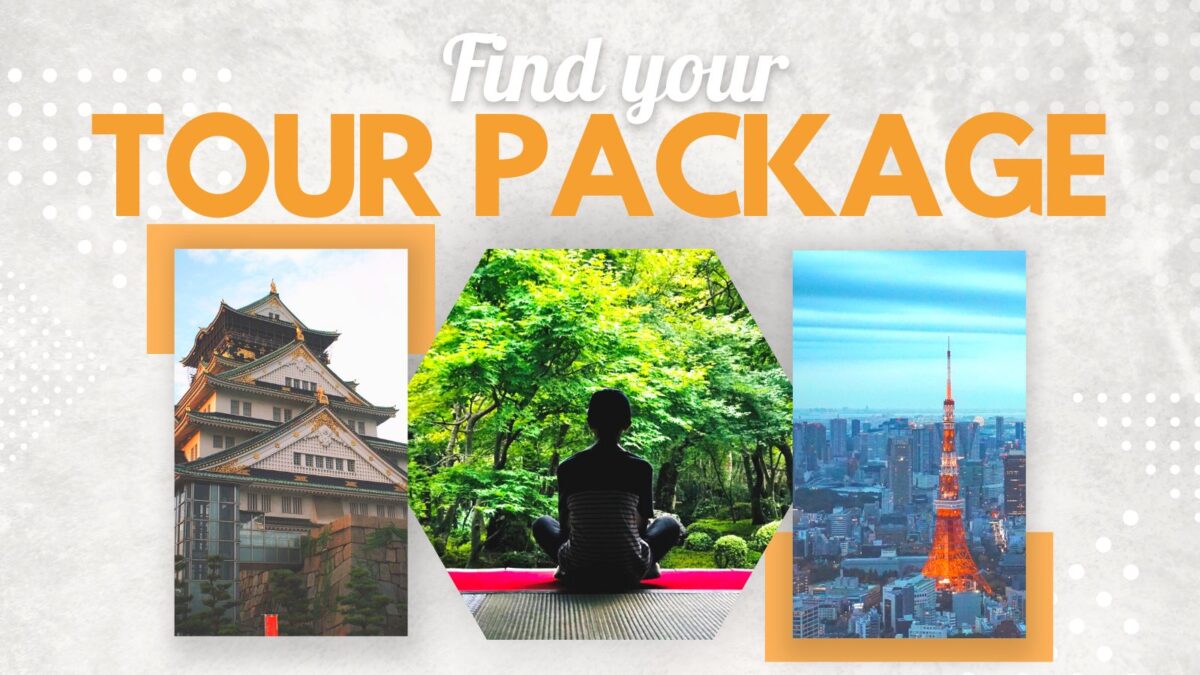 These are 10 unique cafes you can visit in Tokyo, but are there any other cafés you are interested in? Tokyo's creative cafes are unique, original, and fascinating in a way that is unparalleled anywhere else in the world. A tour of these cafes is sure to lead you to a series of new discoveries and surprises. Let's start to explore a wonderful world of unique cafes in Tokyo and get yourself soaked in their atmosphere!
Follow us on Instagram, Facebook, Twitter, and TikTok for more travel inspiration. Or tag us to get featured!
Happy traveling!
Stay informed of the best travel tips to Japan, the most exciting things to do and see, and the top experiences to have with the Japan Wonder Travel Newsletter. Once every two weeks we will introduce you to our latest content.
Other articles you might like