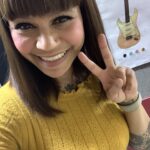 Writer's Profile
Misty Fujii is a Canadian who moved to Osaka, Japan in 2019 and married her Japanese sweetheart. In 2022 they had a baby and moved to Fukui for the clean country air. She is a DJ who teaches English part time and writes in order to share Japan with the world. She gets excited about collecting vintage vinyl records, food of all countries, travelling and renovating her traditional Japanese house.
This post may contain some affiliate links. When you click through and make a purchase we may receive some commission, at no extra cost to you.
Tokyo has been ranked with 422 Michelin-approved restaurants, retaining its crown as a fine dining city! But did you know you can enjoy some of this culinary excellence without breaking the bank? Michelin stars designate restaurants that are above and beyond in quality. Still, often that can make for a wildly unaffordable meal for most of us. Thankfully, Michelin also has the Bib Gourmand award for delicious and affordable restaurants. Since Tokyo has so many winners of both awards, we found 10 of the best to experience a Michelin-quality meal on a budget. 
▼Try some of the best street food in Tokyo on our Tsukiji Fish Market Tour!
Tokyo Fish Market Tour @Tsukiji - Enjoy Local Food and Drink
JoinourTsukijiFishMarketTourforanauthentictasteofJapanesecuisineinTokyo.Indulgeinstreetfoodandsavordelicioussushiatalocalrestaurant,allwhilelearningaboutJapanes...
1. Sosakumenkobo Nakiryu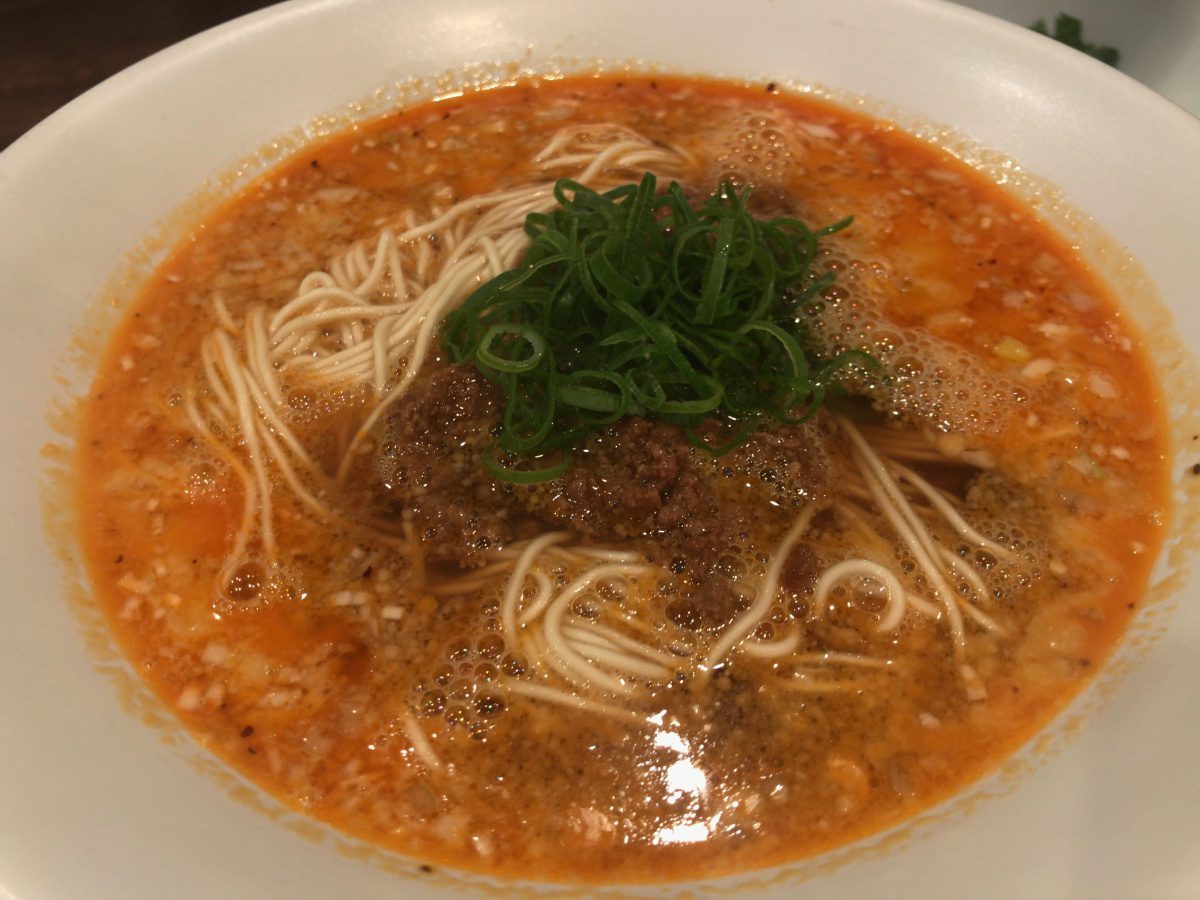 This small counter-service ramen shop earned itself a star for signature dandan noodles and soy sauce ramen dishes. However, what sets these soups apart from the thousands of others lies in the soup's broth. Using an entire chicken, beef bones, oysters, and kombu, the soup has an immense umami taste that's full of flavor. With only ten seats and no reservations, the restaurant regularly has a line. Still, with a limit of only one bowl per customer, the line moves quickly. 
Website: Sosakumenkobo Nakiryu
2. Kyorakutei
Soba is the star at Kyorakutei. While other items on the menu are delicious, like udon or grilled eel – it's the soba that has earned the attention of Michelin. From watching the noodles being made fresh daily in the front window to trying them for yourself, you'll see what sets this restaurant apart. Two types of soba are offered, regular noodles and juwari soba with pure 100 percent buckwheat sourced from Aizu, Fukushima. Regarded as one of the cheapest restaurants on the Michelin list, it has been known to leave guests fully satisfied. 
Website: Kyorakutei
3. Katsuo Shokudo
Here's a restaurant with a fishy twist on a classic comfort staple, miso soup. Shop owner Mai Nagamatsu grew up inspired by her grandmother's miso soup, especially observing her making the bonito fish flakes to go on top. Now, Mai travels all over Japan sharing her love of and searching for the best bonito. She piles the bonito high on a bowl of rice and serves it with a bowl of miso soup, with refills of bonito at no extra charge. If you want to try it, arrive early! Katsuo Shokudo opens around breakfast time and closes when the bonito flakes sell out for the day, usually around lunchtime. 
Website: Katsuo Shokudo
4. Sanukiya
Sanukiya has been praised for fresh, flat, whole-wheat udon noodles. Try them plain before dipping them into their broth to appreciate the noodles' full-bodied and chewy texture. With options like simple kake udon, mushroom cream, or spicy tomato and beef udon, you can keep it familiar or branch out to try something new (like the blue dipping sauce!). There are also set menu courses for those who are hungry, and at less than 5000 yen for a whole dinner, the quality and value are top-notch.
Website: Sanukiya
5. Onigiri Asakusa Yadoroku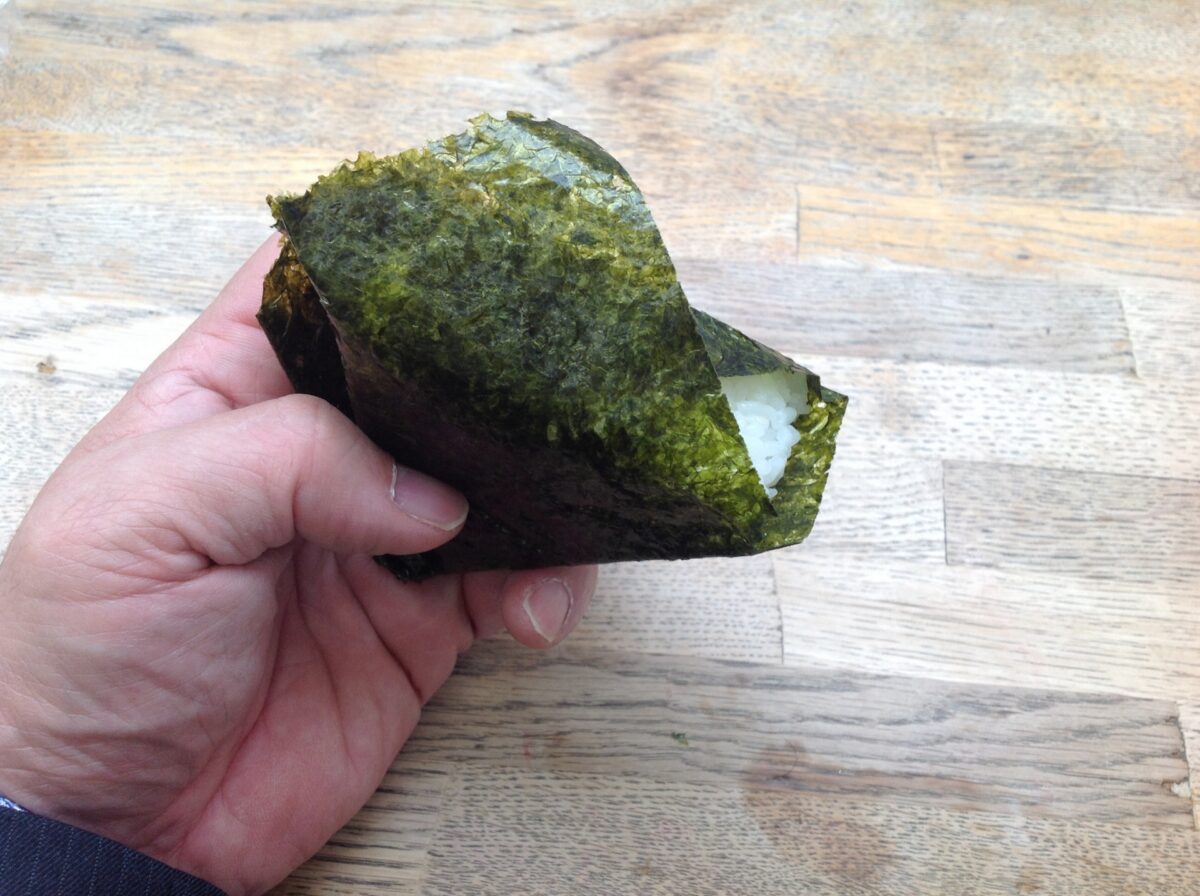 Tokyo's oldest onigiri restaurant has been passed down through three generations. These triangular or oval-shaped rice balls wrapped in nori seaweed are a Japanese staple food and usually feature an inside filling of something like tuna, salmon, egg, among other things. While it's not something you'd expect to reach the attention of Michelin, once you try the carefully chosen rice, flavorful seaweed, and fresh seasonal fillings, you'll understand what sets this shop apart. Lunch sets are under 1000 yen and include 2 or 3 rice balls with miso soup and pickled radish. 
Website: Onigiri Asakusa Yadoroku
Make your reservation here
6. Sushidokoro Kiraku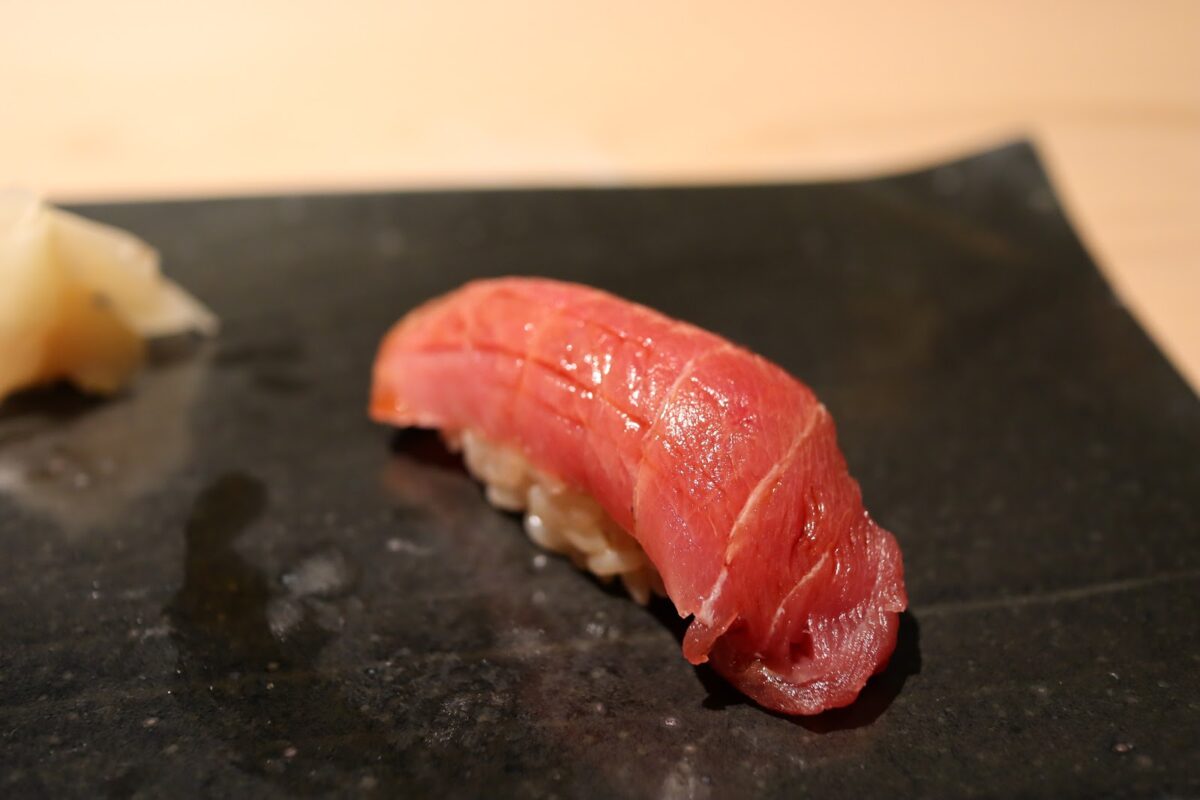 It wouldn't be a list without including Michelin-starred sushi! This one-star spot has been operating since 1937 with techniques refined across three generations. The warm, relaxed atmosphere that the chef creates is ideal for the small nine-seat restaurant. He regularly sources fresh fish from Toyosu Market and ingredients from local farmers to maintain the decades-long traditions of the restaurant. This is an excellent sushi stop for locals and visitors, as the chef speaks English and loves making friendly conversation.
Website: Sushidokoro Kiraku
7. Sobahouse Konjiki Hototogisu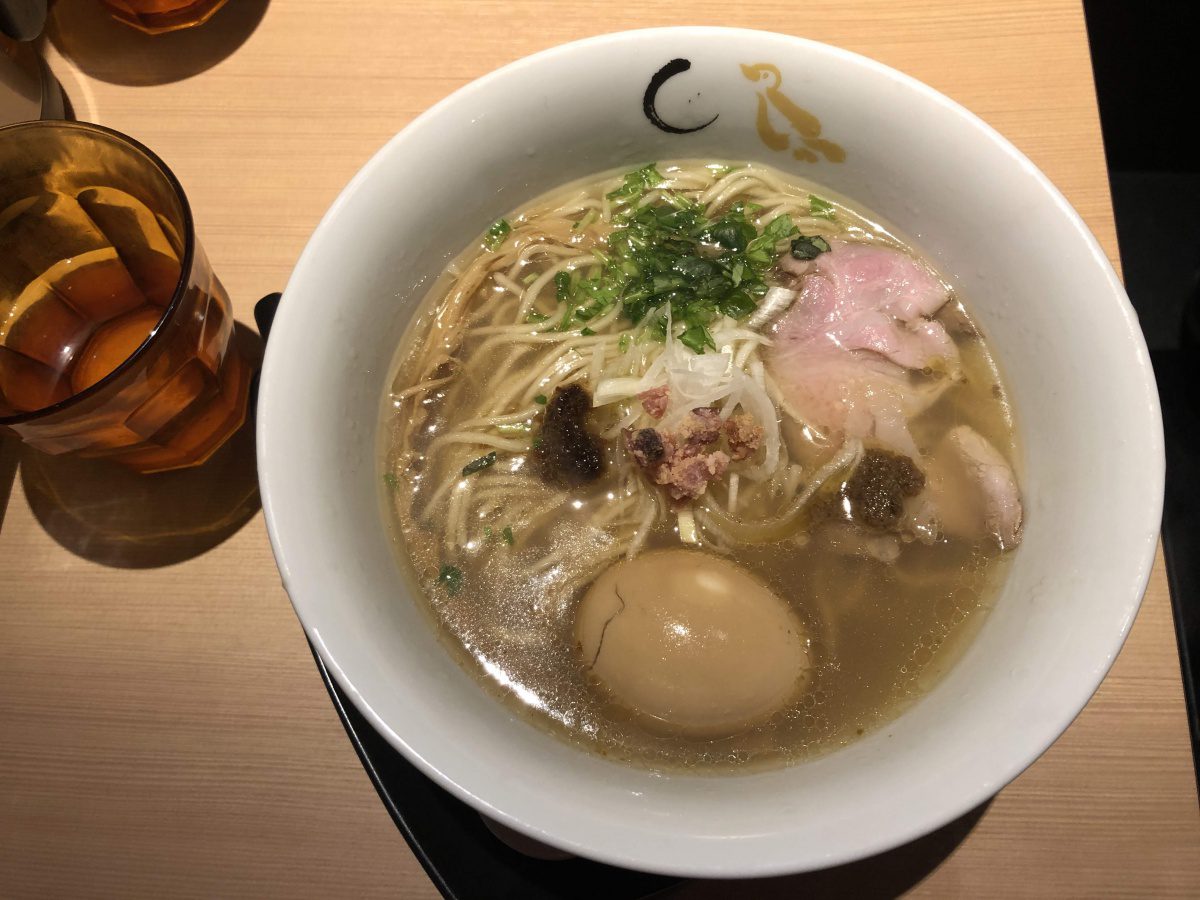 As the third ramen restaurant in the entire world to get a Michelin star, it's easy to see why. While ramen and soba are Japanese food staples, Sobahouse Konjiki Hototogisu takes them to new heights thanks to the combination of flavors and ingredients that make them Michelin-worthy. Unique takes like Iberico pork with winter cherry sauce or ingredients like Italian white truffle oil adds depth to the dishes. While their signature is a shoyu soba made from three different kinds of soup stock, the shio soba also comes highly recommended. Be prepared to wait in line for one of the seven available seats but take pride knowing you'll be eating an excellent Michelin-starred meal for cheap.
Website: Sobahouse Konjiki Hototogisu
8. LUGDUNUM Bouchon Lyonnais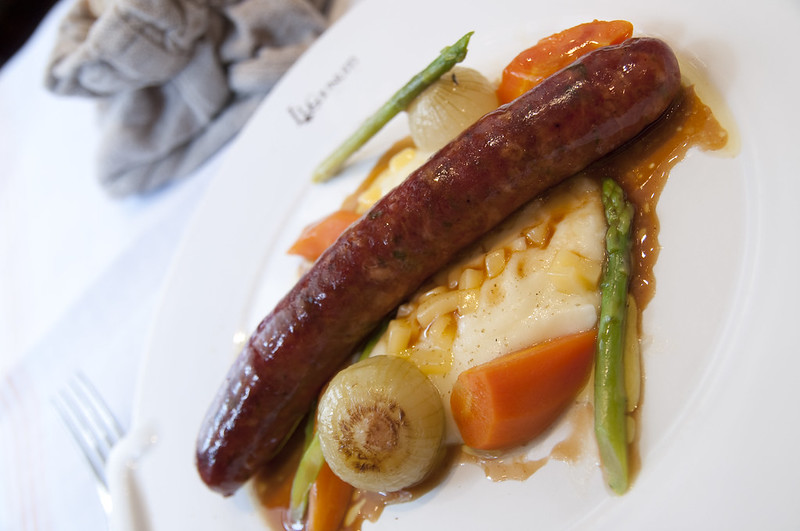 Tokyo is a global city which means opportunities to explore food worldwide! LUGDUNUM Bouchon Lyonnais brings French cuisine to Japan, emphasizing the chef's hometown of Lyons. He's replicated a typical bouchon restaurant, including the joyful, unpretentious attitude towards customers. Expect to find dishes from France, like homemade sausage, charcuterie, and Lyons-style quenelle that have earned LUGDUNUM a star.
Website: LUGDUNUM Bouchon Lyonnais
Make your reservation here
9. Shikinoshoku Saito
This is a simple Japanese restaurant with an owner-chef who blends tradition while adding a little extra. Focusing on seasonal ingredients, the menu often changes based on what is available. The chef also loves Chinese and Western cuisine and incorporates those flavors into many dishes. Lunch is the most popular time for the restaurant. Many local office workers come for inexpensive and delicious meals like Tai, sesame, or whitefish with a bed of fluffy rice.
Website: Shikinoshoku Saito
10. Ginza Katsukami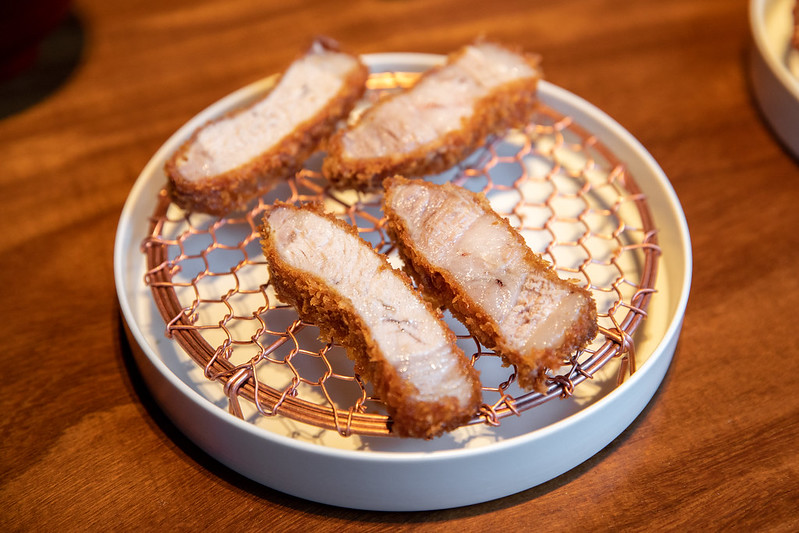 As the first restaurant in Japan to offer tonkatsu (breaded deep-fried pork cutlet) course meals, this is an ideal way to experience the different flavors of the food. Each cut of meat has a different taste, and the restaurant aims to show this off by serving each carefully fried piece one at a time. The cutlet is also served face up – a unique method to ensure each bite is juicy and delicious. This above-and-beyond attention to detail sets Ginza Katsukami apart and deems it a worthy Bib Gourmand meal.
Website: Ginza Katsukami
Make your reservation here
Where do you want to eat first?
Japan Wonder Travel Food Tours
Japan Wonder Travel is a travel agency that offers guided tours throughout Japan. 
From private walking tours to delicious Food and Drink tours, we can help organize the best tours just for you! If you want to explore Japan and learn more about the history and backstories of each area you are traveling in, our knowledgeable and friendly guides will happily take you to the best spots! 
In addition, we can provide you with any assistance you may need for your upcoming trip to Japan, so please feel free to contact us if you have any questions or need some help!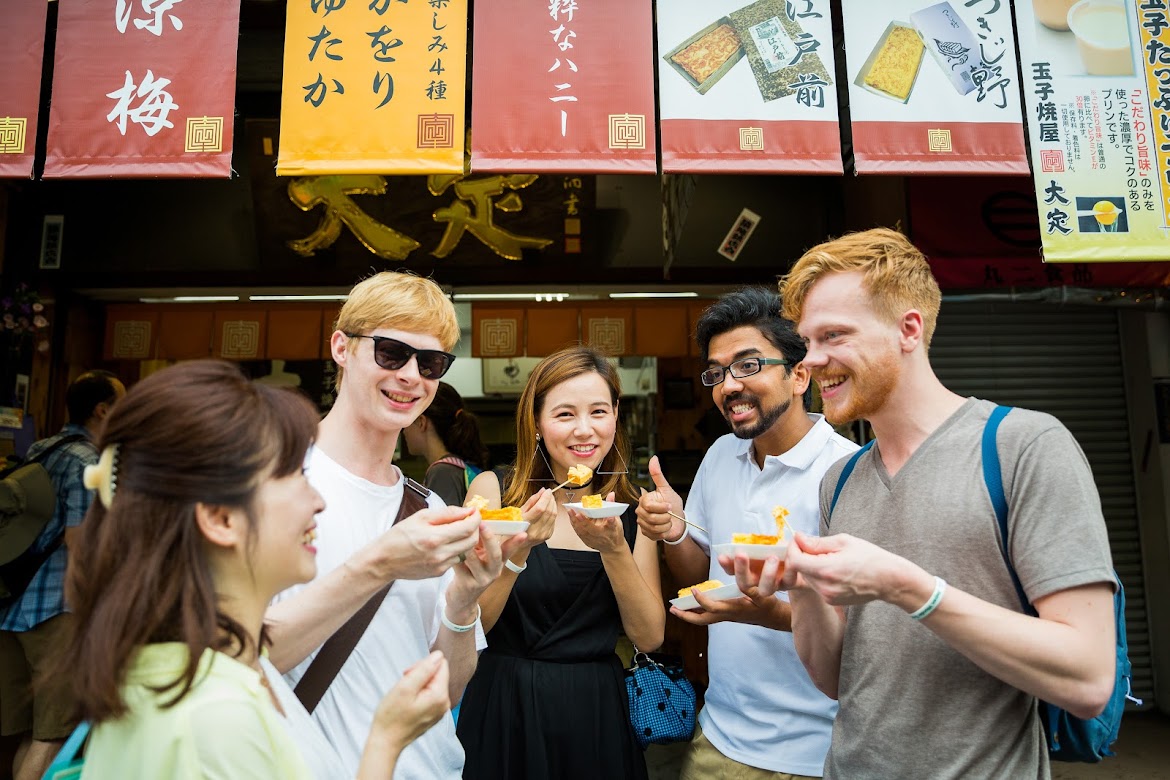 ▶Tokyo Local Street Food and Drink Tour @Sunamachi
This food tour will take you to one of the lesser-known areas of Tokyo, that is Sunamachi Ginza. You will walk through the shop filled street with your guide and be able to try some of the delicious local street foods including tempura, inari sushi, oden, among others!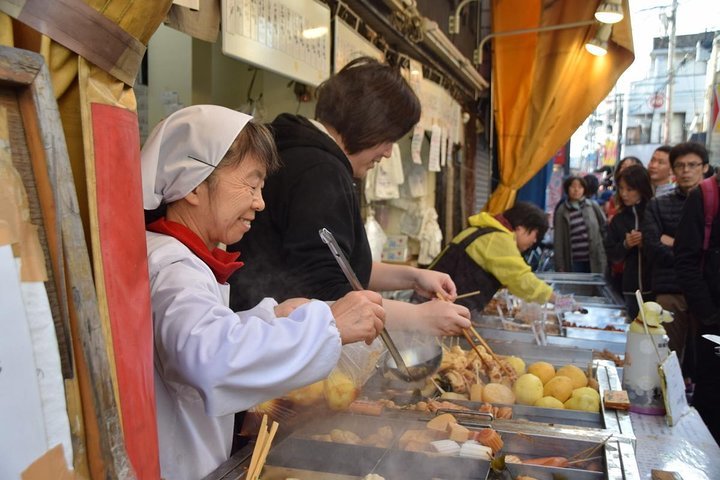 ▶Kyoto Food and Drink Tour @Nishiki Street & Gion
If you're looking to learn more about the culture and the local cuisine of Kyoto, this is the perfect tour for you! Take part in this Kyoto food and drink tour and explore the 400-year-old market and the famous Gion district.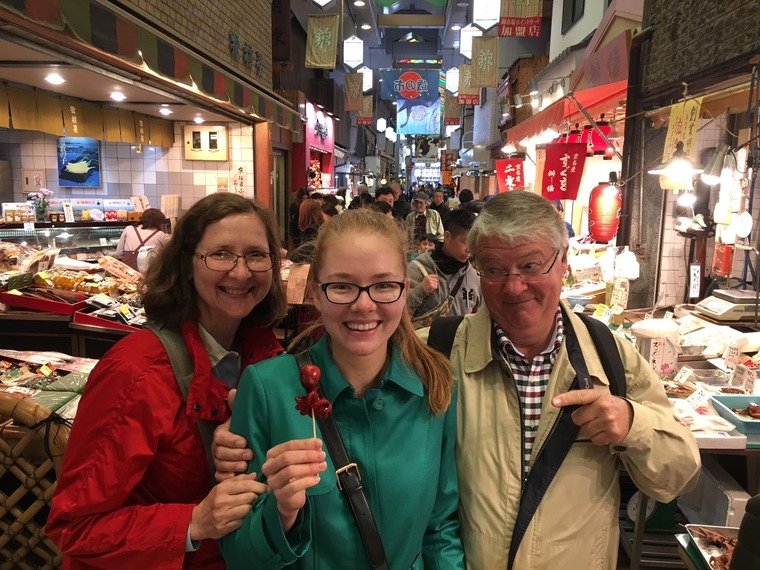 Follow us on Instagram, Facebook, Twitter, and TikTok for more travel inspiration. Or tag us to get featured!
Happy traveling!
Stay informed of the best travel tips to Japan, the most exciting things to do and see, and the top experiences to have with the Japan Wonder Travel Newsletter. Once every two weeks we will introduce you to our latest content.
Other articles you might be interested in