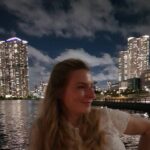 Writer's Profile
Jennifer Tijssen has loved Japanese culture for as long as she can remember. It started out with children's animation shows but soon branched out to include all that this lovely country has to offer. Having studied Japanese language and culture in university, she came to Japan in 2022 fully equipped to experience the country. Her interests include cuisine, design, sociology and flora and fauna.
If you like Japanese food, you have probably heard of a dish called tonkatsu – a breaded, deep-fried pork cutlet. The crunchy outer layer is created by coating the pork cutlet in panko bread crumbs, and combined with the juicy pork meat inside, it provides a satisfying textural experience. You'll typically be choosing between the hire and the rosu cut – a leaner and fattier cut, respectively. Tonkatsu is sometimes served on top of a bowl of rice (then called katsudon) or as part of a curry dish (katsukaree). 
Ton means pork and katsu is short for katsuretsu, the Japanese translation of the English word cutlet. The dish originated in Tokyo during the Meiji period, around the year 1900, and was inspired by European-style breaded and fried meat cutlets. Today, you will see tonkatsu served practically everywhere in Tokyo, as it is extremely popular. If you want to know where to go for the best tonkatsu, keep reading!
Most Popular Tour This Month in Tokyo!
▼Join Our Sumo Morning Practice Tour before it sells out!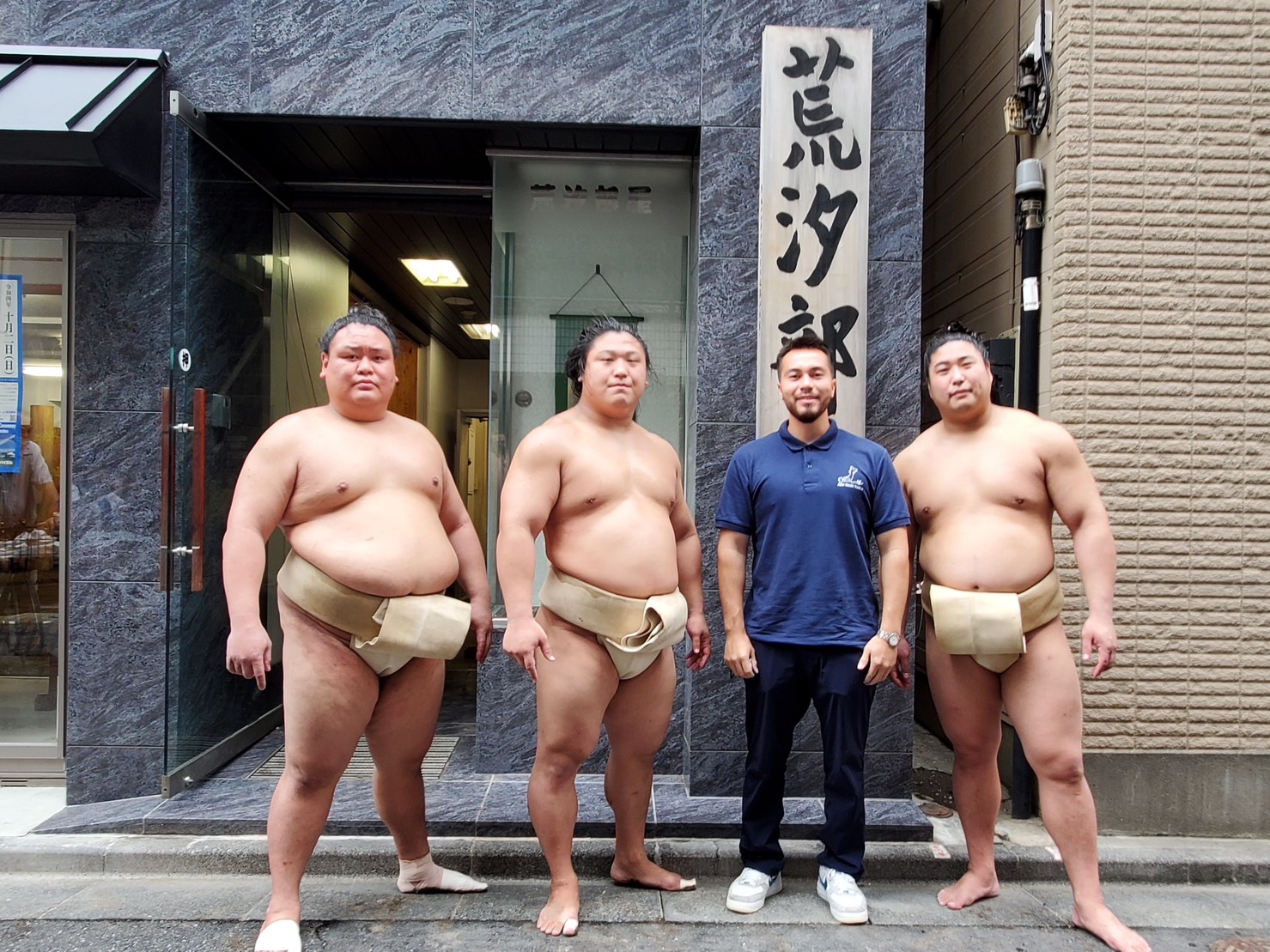 [Audio Guide]Tokyo Sumo Morning Practice Tour: Watch Real Sumo Wrestlers Train
EmbarkonanunforgettablejourneyintotheworldofsumowrestlingwithourexclusiveTokyoSumoMorningPracticeTouratArashioStable.WhilewitnessingtheintensityofJapan'sskilled...
1. Maisen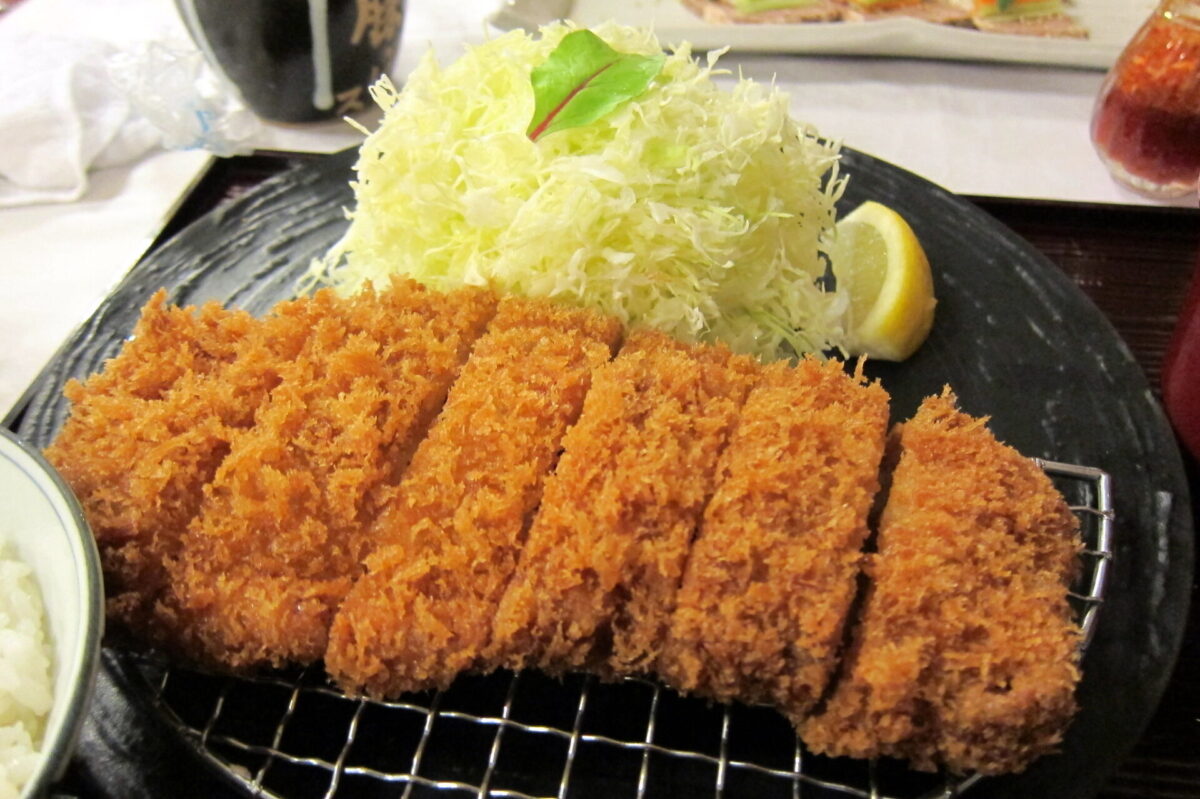 This is one of the most popular tonkatsu restaurants in Japan and currently has seven locations in Tokyo (and several abroad as well, demonstrating their popularity) – among them are Chiyoda, Shibuya, Shinjuku and Ikebukuro. The restaurant was established in 1965 and continues to provide high-quality tonkatsu, selecting the best high-quality pork for their dishes. Their takeout items, like bento lunch boxes and katsusando (tonkatsu sandwiches), are very popular as well. Expect prices from 2000 yen for a meal.
Website: Maisen
2. Tonkatsu Marugo
Introduced in the Michelin Guide in 2016, this restaurant is one of the best places to eat tonkatsu in Japan. Reviewers describe the dishes served at Marugo as "on another level", which explains the long queues outside of the restaurant at lunch and dinner time. The shop can be found in Akihabara and has a rather unassuming exterior despite its superb reputation. Prices range between 1000 and 2000 yen for a meal.
Website: Tonkatsu Marugo
3. Butagumi Dining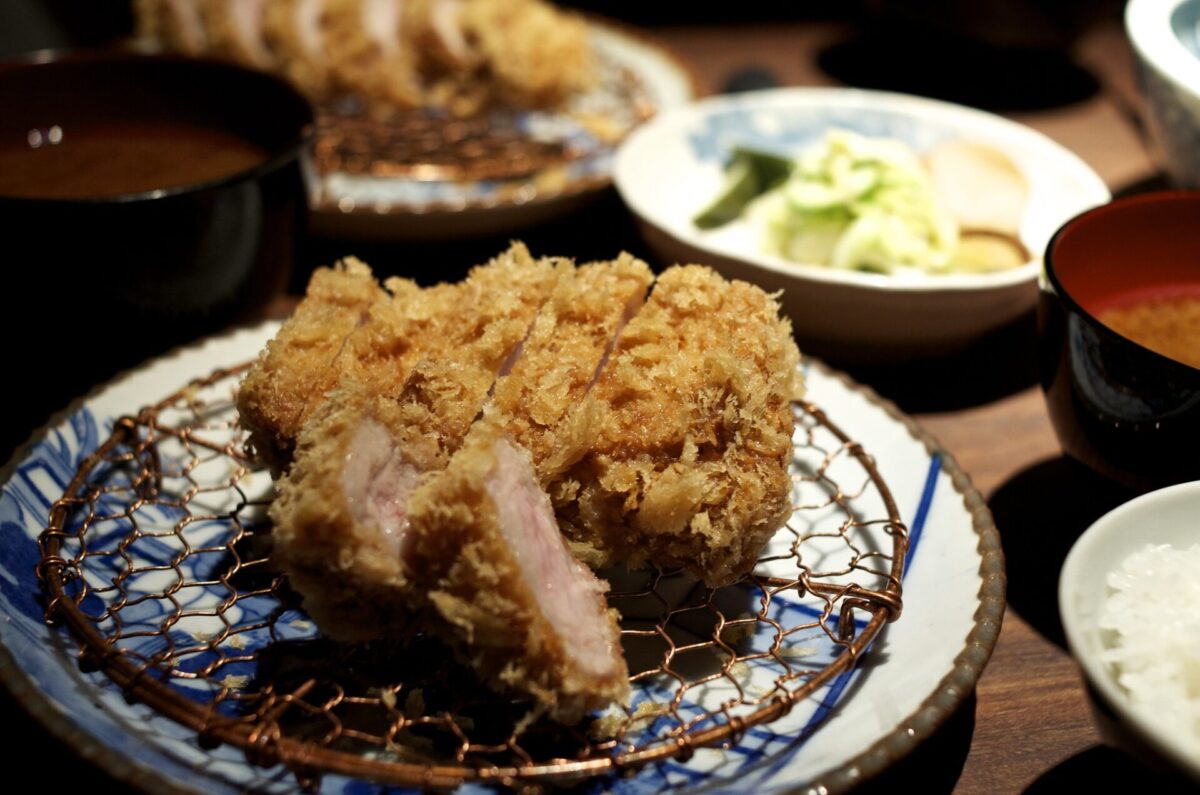 This high-end tonkatsu restaurant is located in the prestigious neighbourhood of Nishi Azabu, near Roppongi Station. The restaurant has a stylish, traditional dining space and distinguishes between standard and premium courses, although there is nothing 'standard' about the quality of any of their courses. The cutlets come from only the highest grade pork and are fried in an original blend of sesame and cottonseed oil. Prices start at 1500 yen for a 'standard' course dinner.
Website: Butagumi Dining
4. Agezuki
In Kagurazaka, in central Tokyo, you'll find a tonkatsu restaurant that has been operated by the same chef for over three decades and has truly perfected the art of tonkatsu. The restaurant uses an award-winning Japanese breed of pork that is exclusively used by only a few restaurants. Agezuki (sometimes spelled Ageduki) has evolved into an incredibly popular place for lunch and dinner, demonstrated by the long lines in front of the restaurant. Go early to beat the queues if you can, and experience the dedication and attention to detail of this tonkatsu chef. Prices are mid-range, between 1000 and 2000 yen.
Website: Agezuki
5. Yabaton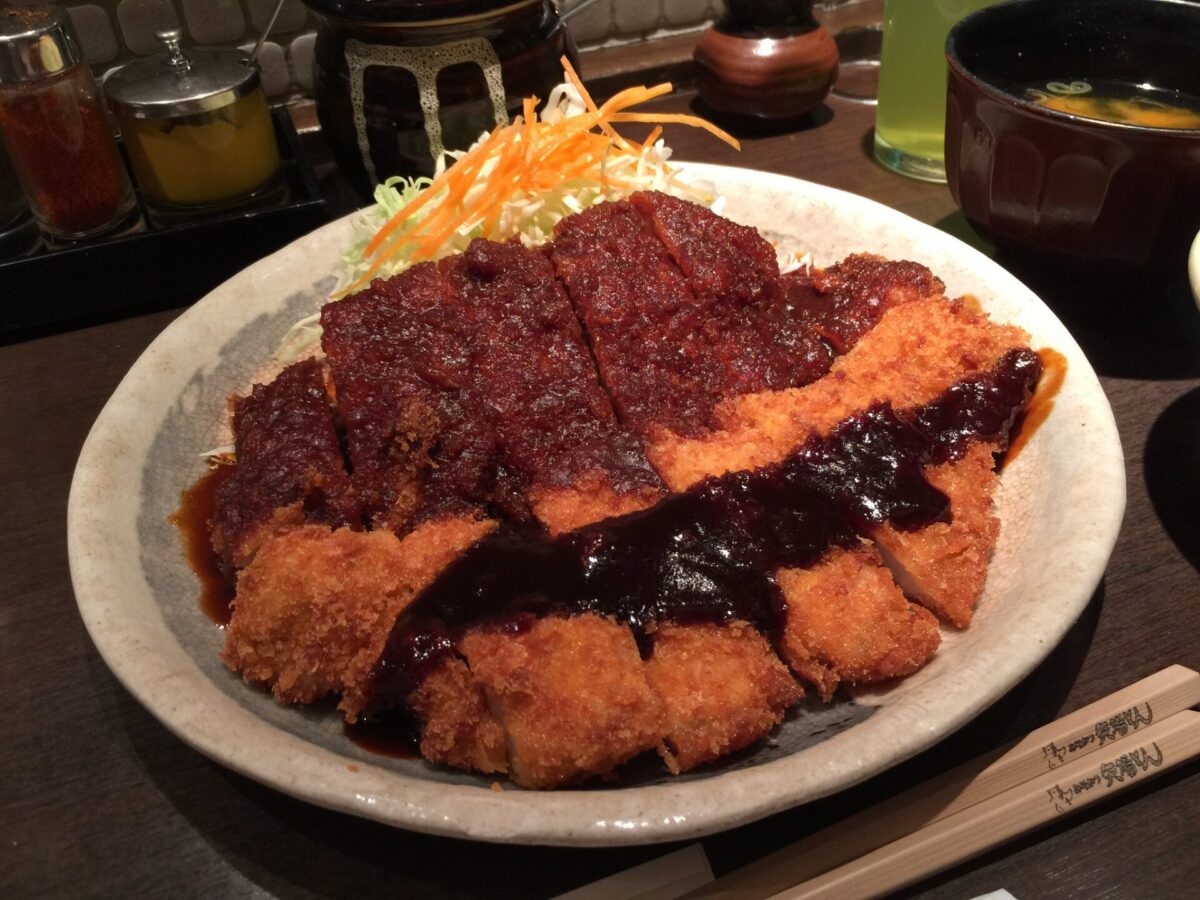 Located in Ginza, this restaurant serves a regional style of tonkatsu hailing from Aichi Prefecture. The dish consists of the typical tonkatsu as we know it, which is then slathered with a rich miso-based sauce. The most popular dish at this restaurant is the 'teppan tonkatsu' – the restaurant's famous miso tonkatsu served on a hot iron plate. It's quite the experience to have your tonkatsu served while it's still sizzling on the teppanyaki plate, with the sauce emitting a lovely miso-scented steam. Prices are mid-range around 1500 yen, so we highly recommend giving this specialty a try.
Website: Yabaton
6. Niigata Katsudon Tarekatsu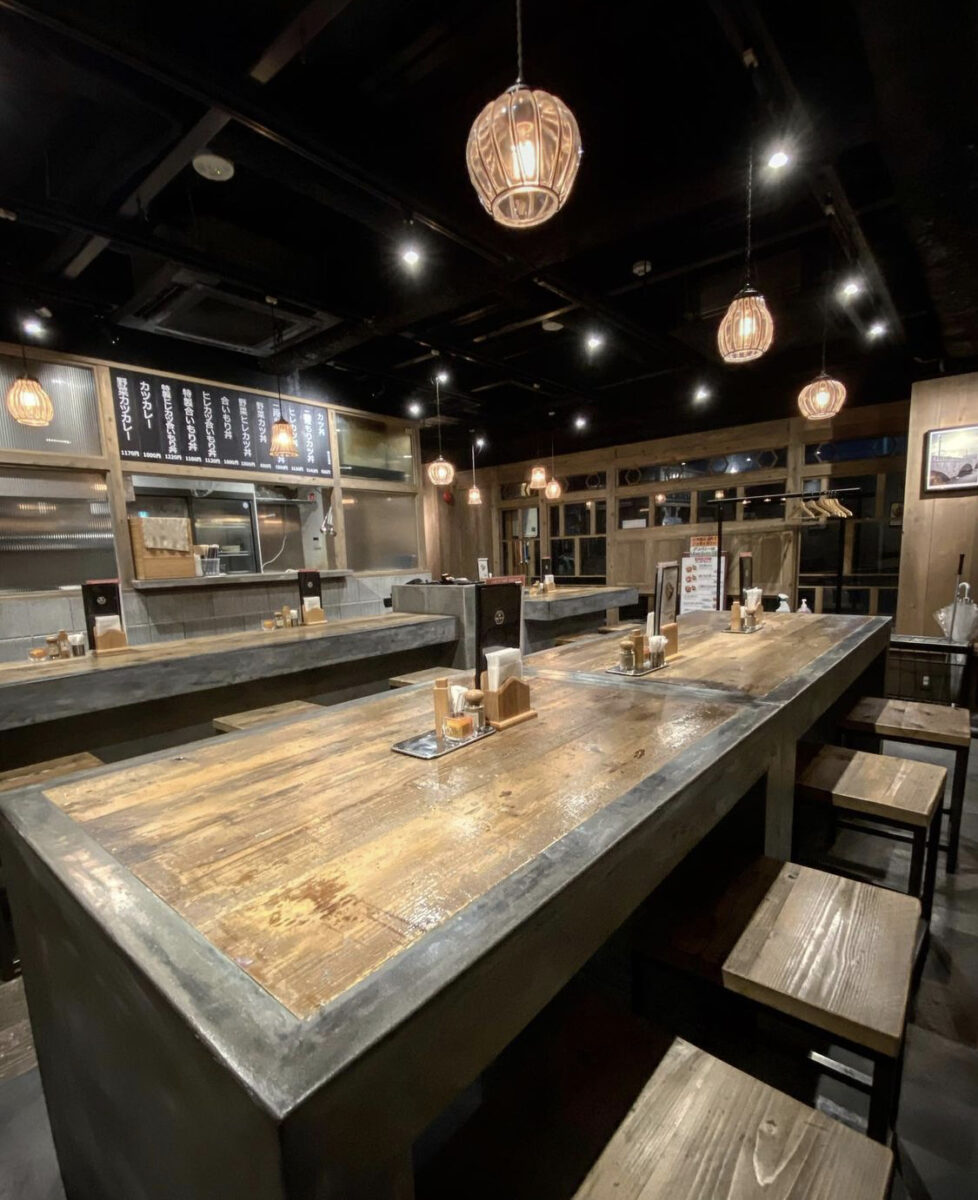 Niigata Katsudon Tarekatsu is another restaurant that specializes in a non-standard way of serving tonkatsu. This affordable restaurant with prices around 1000 yen serves tarekatsu, which is a tonkatsu dipped in a salty-sweet soy sauce. The cutlets are served on a bed of rice to make for a satisfying meal. The dish is a specialty of Niigata Prefecture, but you don't have to travel all the way there to savor this exquisite dish – you can find the restaurant in Suidobashi, close to the station.
Website: Niigata Katsudon Tarekatsu
7. Tonkatsu Marushichi
Located in Monzen-Nakacho, Tonkatsu Marushichi is an intimate restaurant with just 8 counter seats, so be sure to make a reservation before heading here! The specialty of the restaurant is yakikatsudon, a voluminous katsudon dish with a grilled egg roll sandwiched between the rice and tonkatsu, and served with a sweet and sour sauce on top of it all – a very satisfying take on the tonkatsu recipe. Expect prices of around 2000 yen.
Website: Tonkatsu Marushichi
8. Tonkatsu Narikura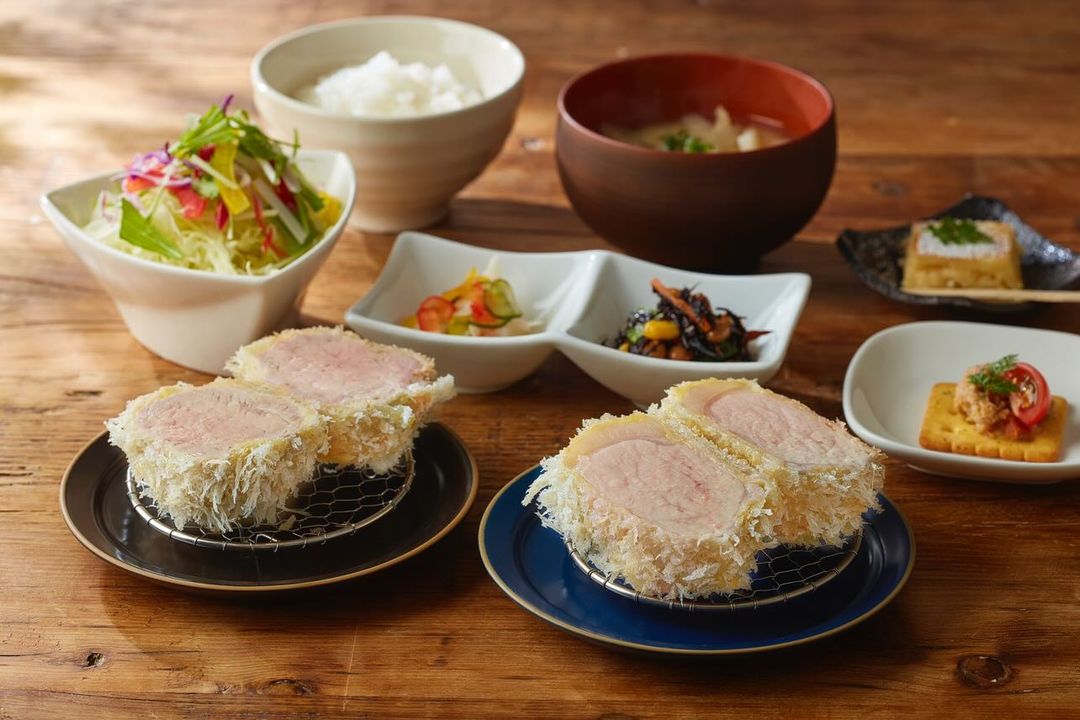 Narikura can proudly say they have been ranked #1 tonkatsu restaurant on Tabelog (the most influential restaurant review site in Japan) for the past many years. The shop can be found in the Minami Asagaya area, a bit east of Shinjuku. Reviewers rave about the perfect fattiness and tenderness of the meat. Customers choose a course with either two or three dishes from the menu. A popular choice is the 'special loin', but the real eye catcher and the shops recommendation is the pork briand that will have you dreaming about it long after you devour it. The two-dish course is 5,500 yen, while the three-dish course is 6,800 yen.
Website: Tonkatsu Narikura
9. Ponta Honke
Located in Ueno, Ponta Honke is one of many restaurants in Tokyo that is recognized by Michelin with a Bib Gourmand prize. Expect counter-style dining and fantastic quality tonkatsu in a historical restaurant founded in 1905. Ponta Honke fries its tonkatsu in lard coming from the pork loin, giving the dish an even more distinct pork fragrance. With prices around 3500 yen, this is a great place to try.
Website: Ponta Honke
10. Tonta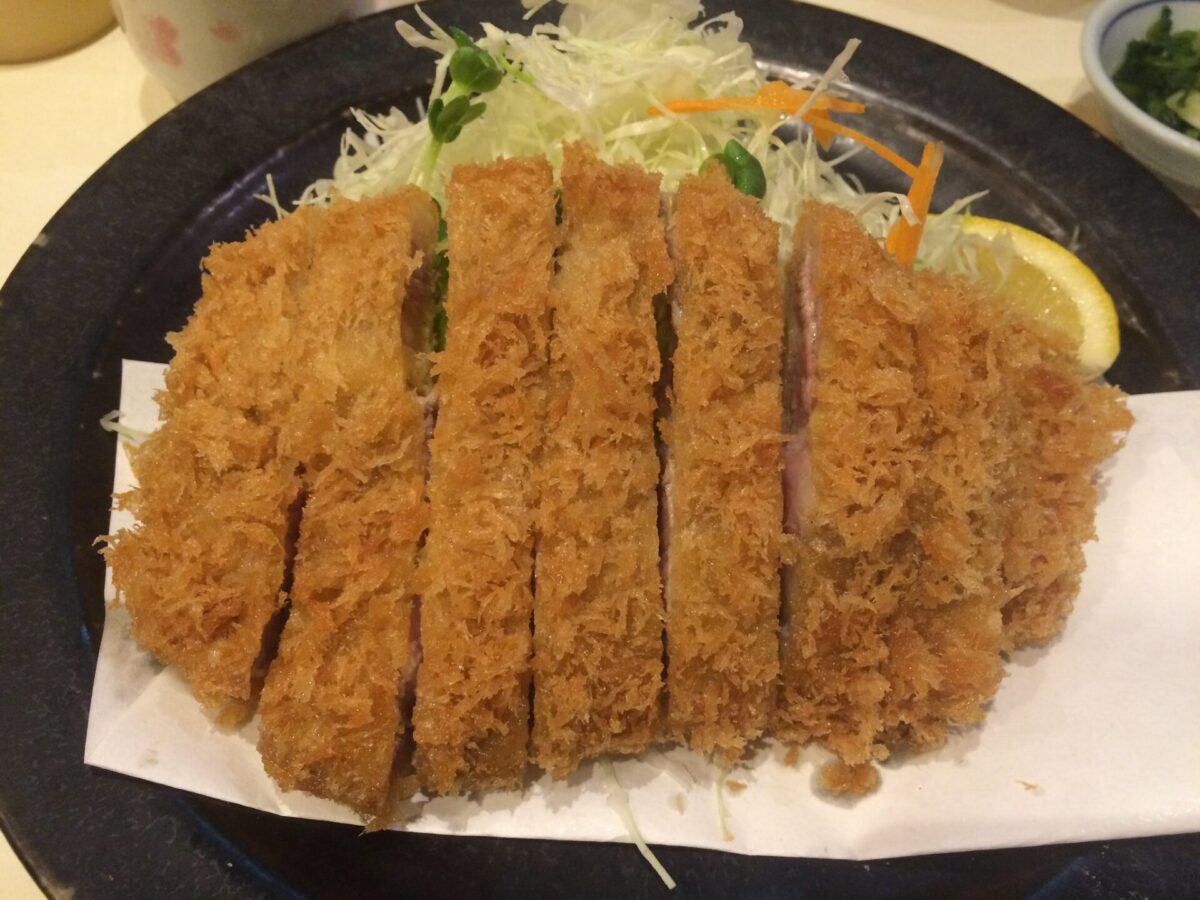 Tonta can be found in Takadanobaba, a student hot-spot. With prices around just 1500 yen, this restaurant has more than a thousand reviewers attesting the melt-in-your-mouth quality of the tender hire tonkatsu served here. As it's frequently voted as one of the best tonkatsu restaurants in Tokyo, Tonta attracts long lines of customers. The restaurant is intimate and simple, allowing diners to enjoy the juiciness of the cutlet to the fullest. Be sure to check the opening hours as this restaurant only opens for a couple of hours a day, and only on select days of the week.
Website: Tonta
If reading the above made you crave some tonkatsu, you're not alone! We could go for tonkatsu at least once a week, and with so many great options, we've got our work katsu out for us.
Japan Wonder Travel Food Tours
Japan Wonder Travel is a travel agency that offers guided tours throughout Japan. 
From private walking tours to delicious Food and Drink tours, we can help organize the best tours just for you! If you want to explore Japan and learn more about the history and backstories of each area you are traveling in, our knowledgeable and friendly guides will happily take you to the best spots! 
In addition, we can provide you with any assistance you may need for your upcoming trip to Japan, so please feel free to contact us if you have any questions or need some help!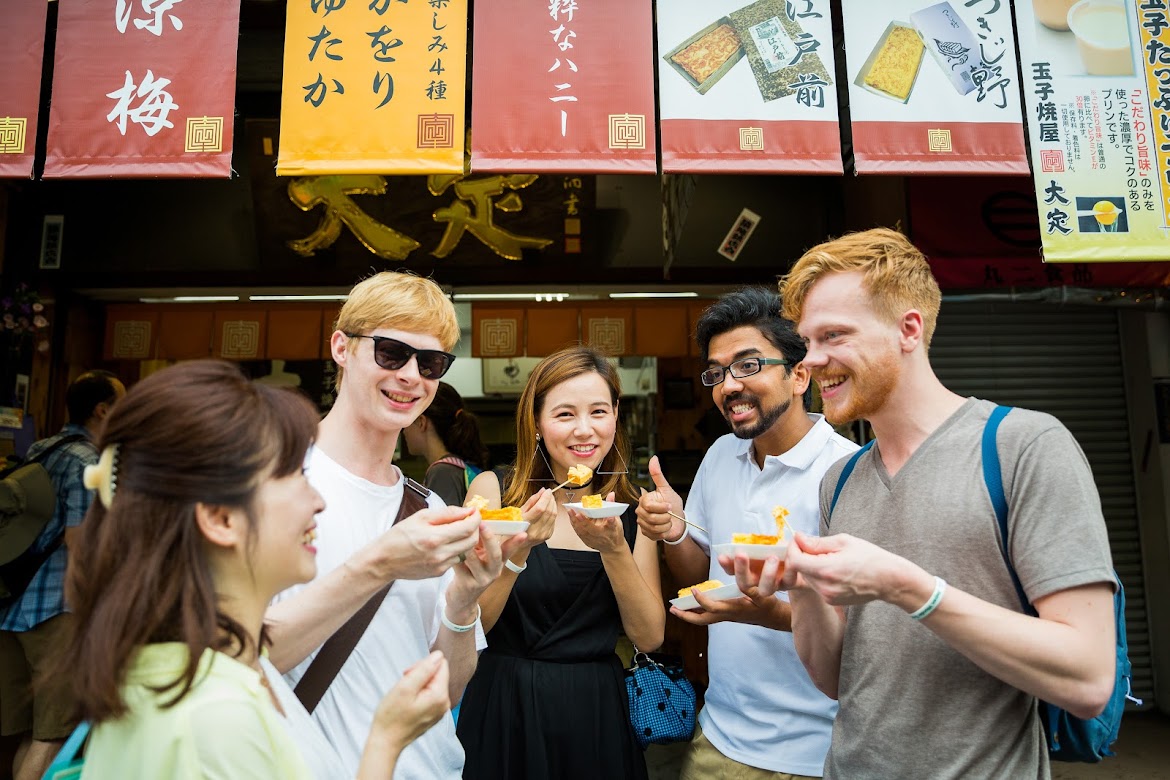 ▶Tokyo Local Street Food and Drink Tour @Sunamachi
This food tour will take you to one of the lesser-known areas of Tokyo, that is Sunamachi Ginza. You will walk through the shop filled street with your guide and be able to try some of the delicious local street foods including tempura, inari sushi, oden, among others!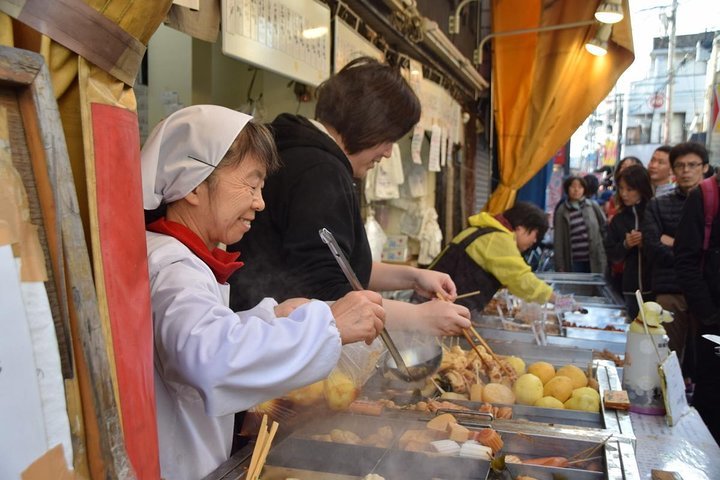 ▶Kyoto Food and Drink Tour @Nishiki Street & Gion
If you're looking to learn more about the culture and the local cuisine of Kyoto, this is the perfect tour for you! Take part in this Kyoto food and drink tour and explore the 400-year-old market and the famous Gion district.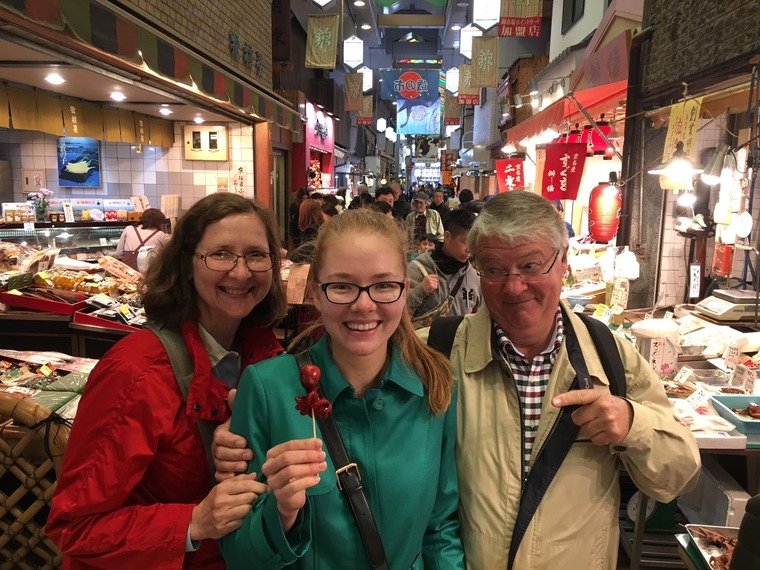 Follow us on Instagram, Facebook, Twitter, and TikTok for more travel inspiration. Or tag us to get featured!
Happy traveling!
Stay informed of the best travel tips to Japan, the most exciting things to do and see, and the top experiences to have with the Japan Wonder Travel Newsletter. Once every two weeks we will introduce you to our latest content.
Other articles you might be interested in