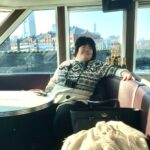 Writer's profile
Mao Goto is a Japanese freelancer who was born in Hayama, Kanagawa prefecture, and raised in Tokyo. Since 2016 she lives in the Taito Ward, home to a lot of Japanese culture hotspots such as Asakusa, Akihabara, and Ueno. She has been interested in the field of English education in Japan and got her Master's degree in March 2020. A lover of photography, travel, sweets, and cross-stitch. Contact her via Facebook.
This post may contain some affiliate links. When you click through and make a purchase we may receive some commission, at no extra cost to you.
In spring, Japan's weather starts getting milder after the cold winter months. With the warmer temperatures, trees and other plants come back to life with new, green leaves, and an abundance of flowers burst into bloom. Spring also marks the beginning of the baseball season in Japan, and one of the six annual sumo tournaments takes place in Tokyo in May. In this article, we will introduce some of the best spring-related places and activities to keep you occupied during your visit to Japan's fascinating capital.
1. See the Cherry Blossoms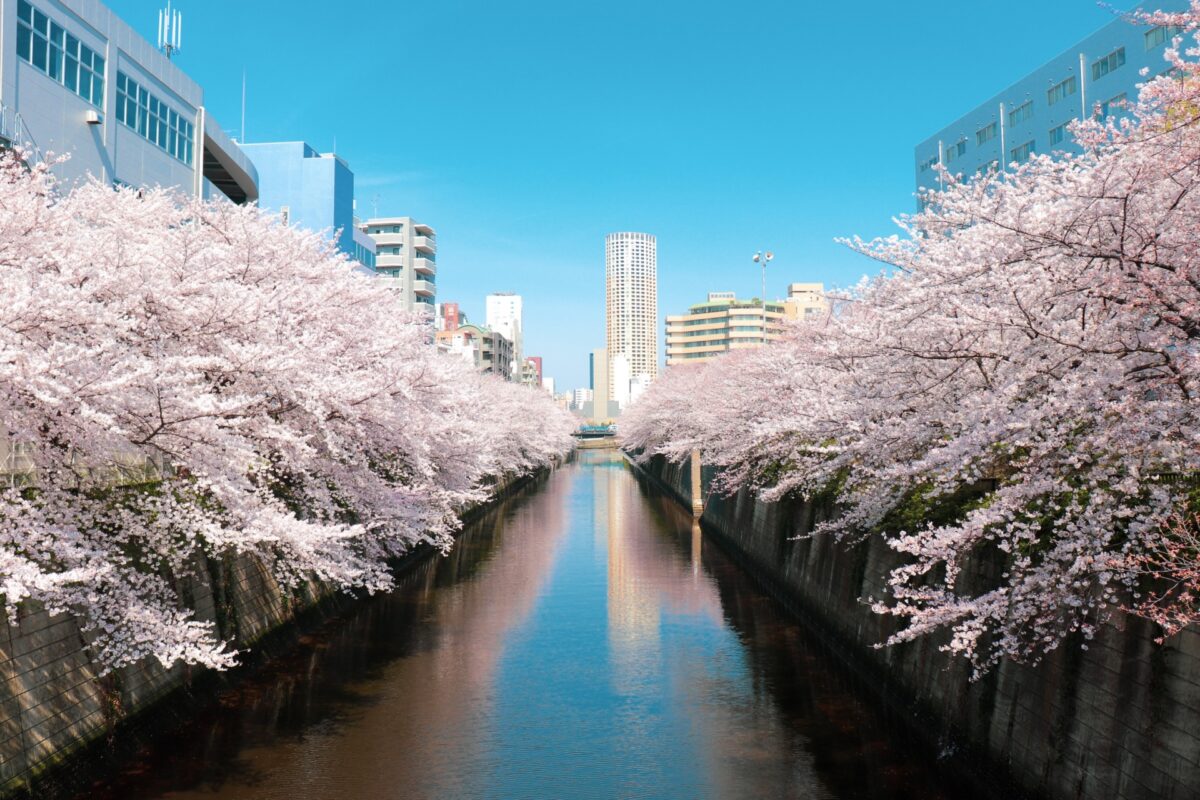 Cherry blossoms in full bloom are probably one of the most unique and iconic indicators of spring in Japan, and one not to be missed. At their peak, people gather with friends and family to enjoy food and drinks picnic-style under the clouds of delicate pink flowers, an activity also known as hanami (flower viewing). The cherry blossoms are equally beautiful at night, and at many popular viewing spots they are lit up so you can enjoy them even after dark.
2. Visit Showa Memorial Park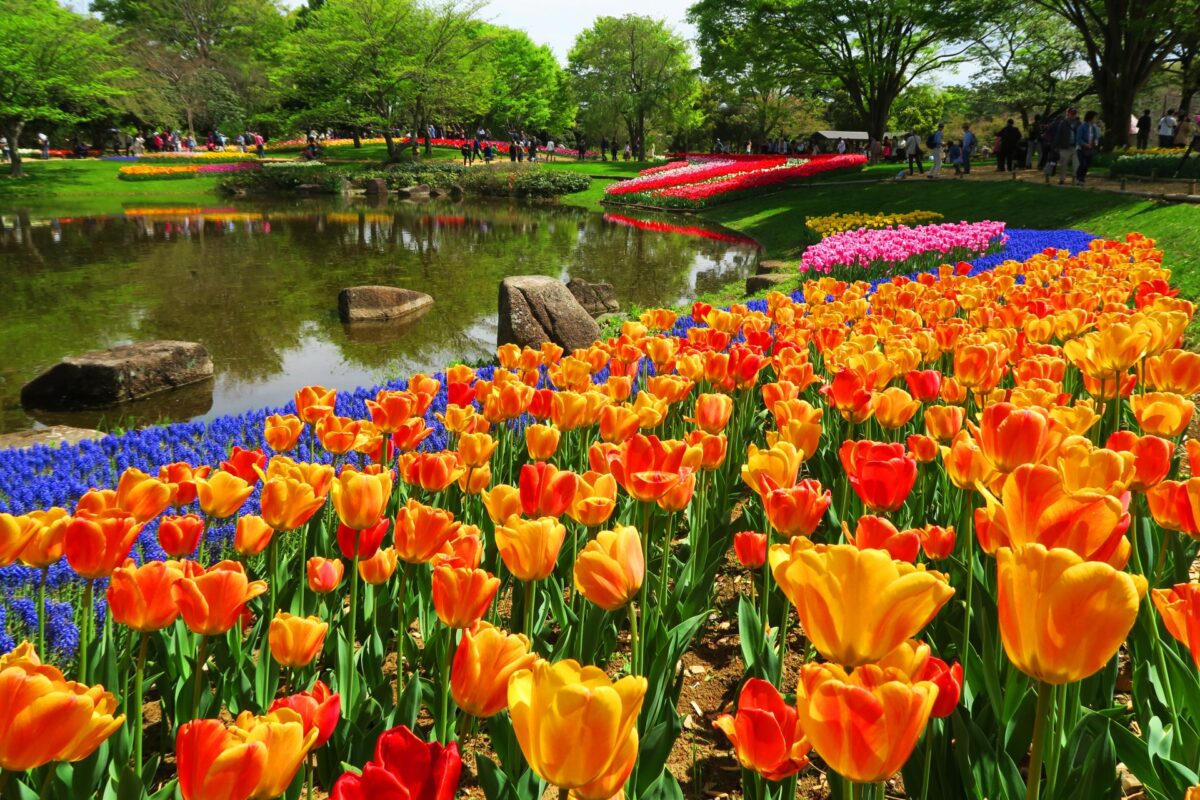 Showa Memorial Park in Tachikawa, is one of the largest parks in Tokyo where many beautiful spring flowers bloom every year. In addition to a wide variety of plants, the park is also home to sports facilities such as tennis courts and a cycling course, and is well-visited by local residents. Some of the park's most popular spring flowers include tulips and the bright yellow nanohana.
3. Watch a Baseball Game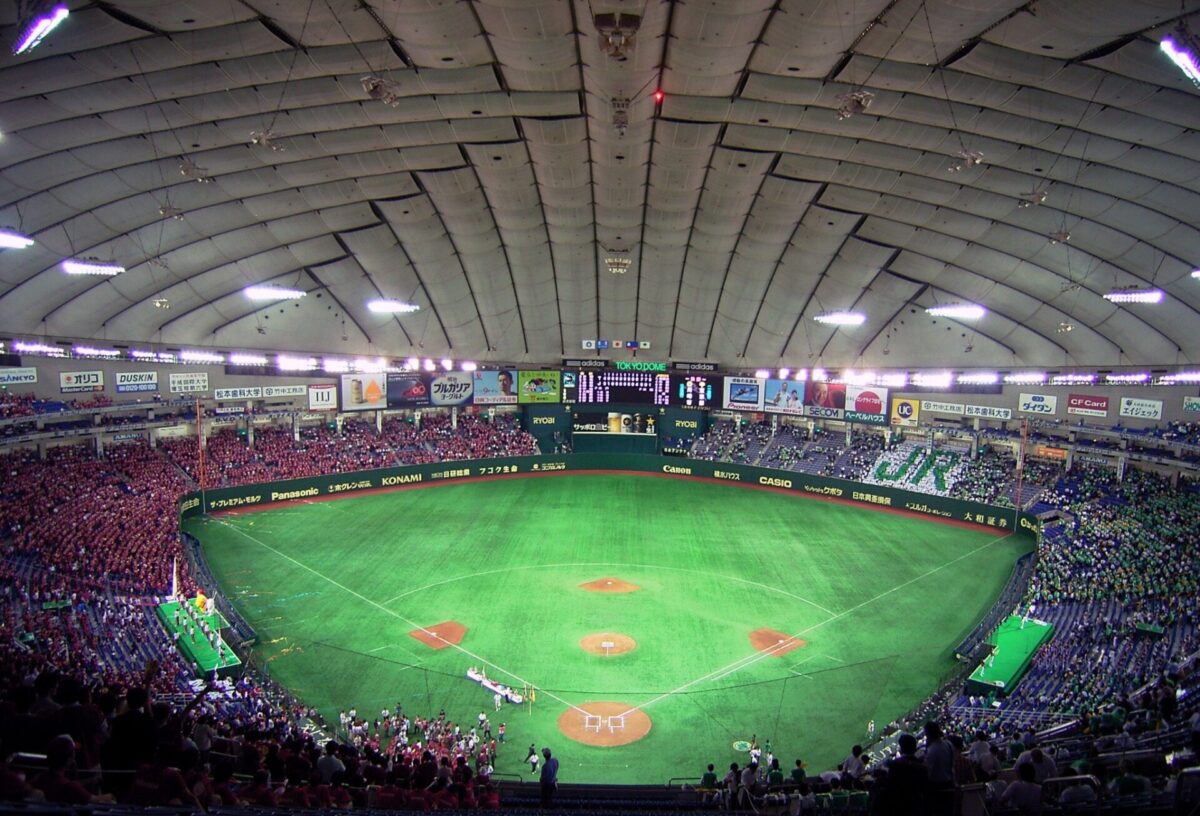 Spring is also a very important time of year when it comes to sports, and it's when the Japanese baseball season begins. Baseball is immensely popular with people of all ages in Japan, and witnessing the intense atmosphere at the stadium is a fun and unforgettable experience. If you have a favorite Japanese baseball team, why not attend a game and cheer the players on together with the Japanese fans?
4. Join a Cycling Tour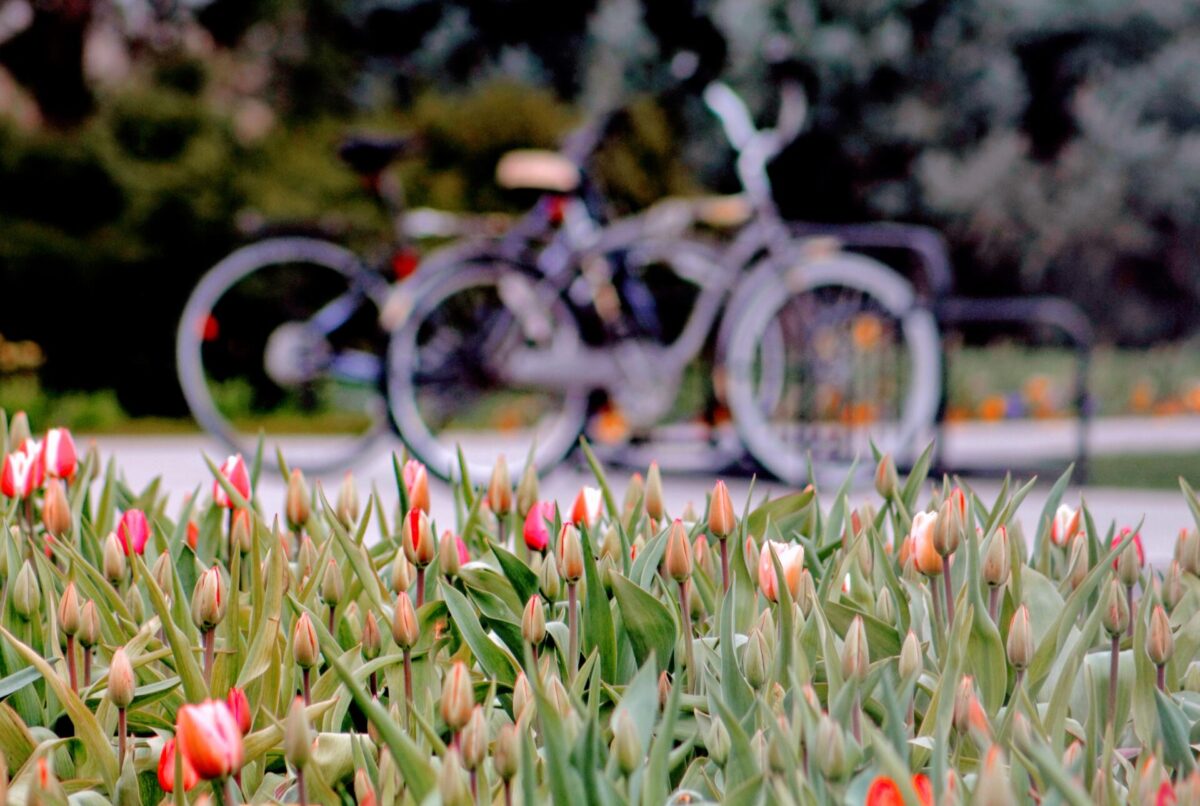 With pleasant temperatures and many sunny days, spring is the perfect time to go on a cycling tour. Some tours will have you cycling through rows of cherry trees, creating a tunnel of fluffy, pink flowers around you if your visit coincides with the sakura season – a truly memorable experience.
5. Celebrate Children's Day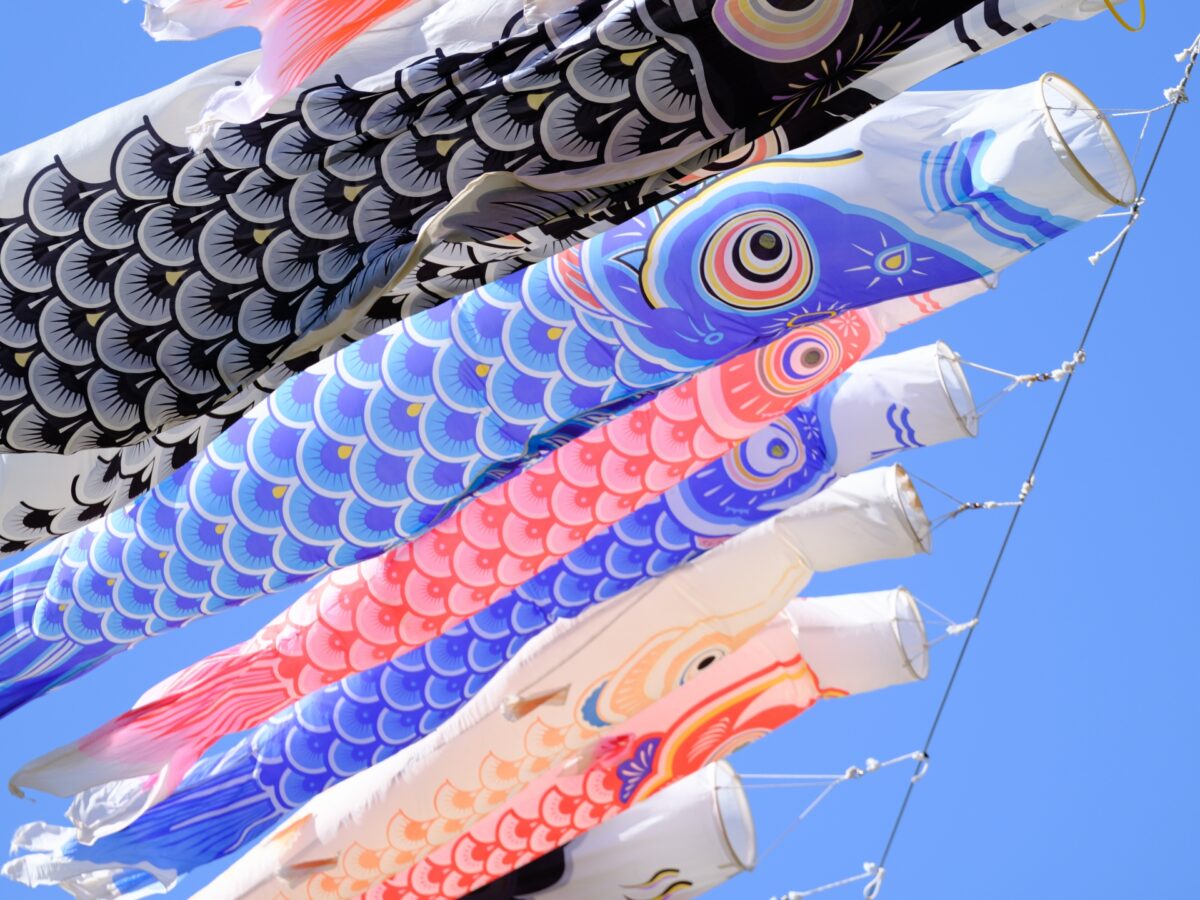 Once the cherry blossom season has ended, Japan celebrates a national holiday known as Children's Day on May 5. It's a day where many Japanese people wish for the healthy growth of the boys in the family, and traditional foods eaten on Children's Day include kashiwa mochi and chimaki. If you happen to be in Japan on May 5, you will probably also see the popular koinobori (carp streamers) used as decoration in many places.
6. Enjoy Sakura-Flavored Foods and Drinks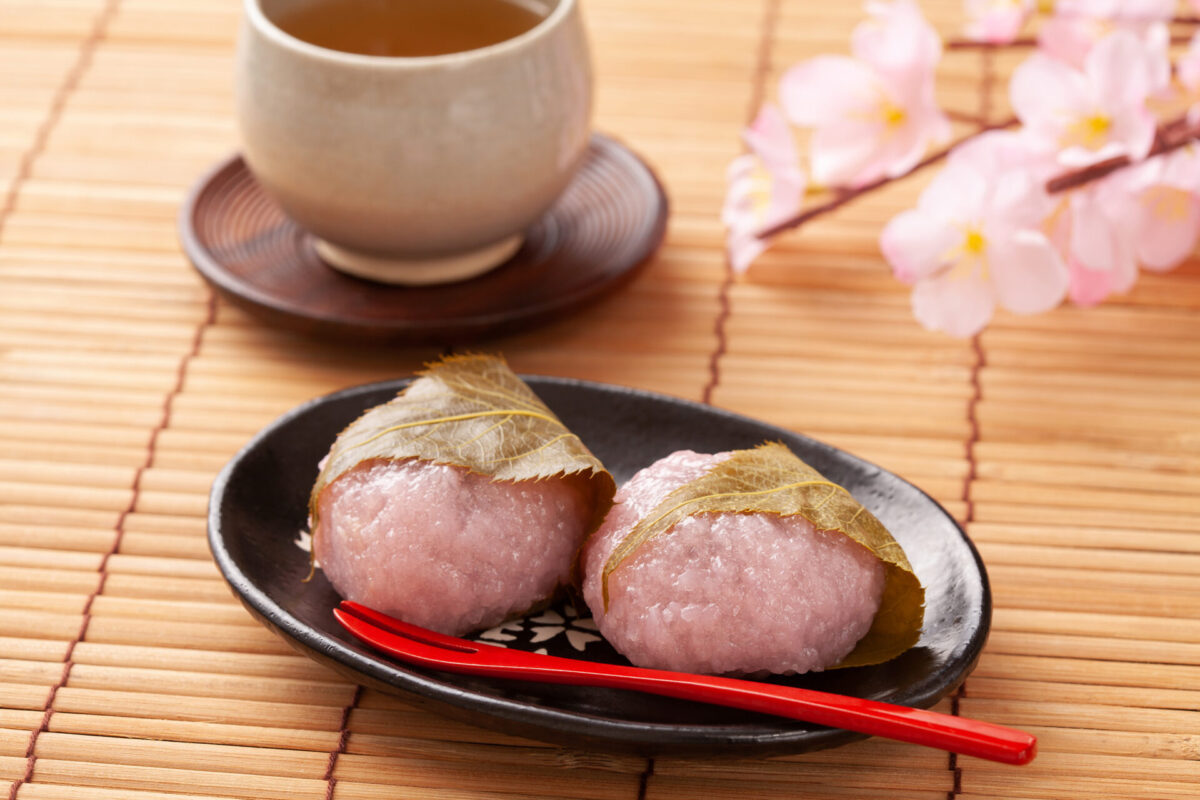 We are sure you want to try some uniquely Japanese foods and drinks during your stay, and spring is the perfect season for this! During cherry blossom season, many restaurants, cafes, and convenience stores start selling sakura-flavored foods and drinks. They have a subtle and delicate aroma and are usually very tasty. As they are only available when the cherry blossoms are blooming across the country, we highly recommend you give them a try during your spring visit!
7. Go to the May Sumo Tournament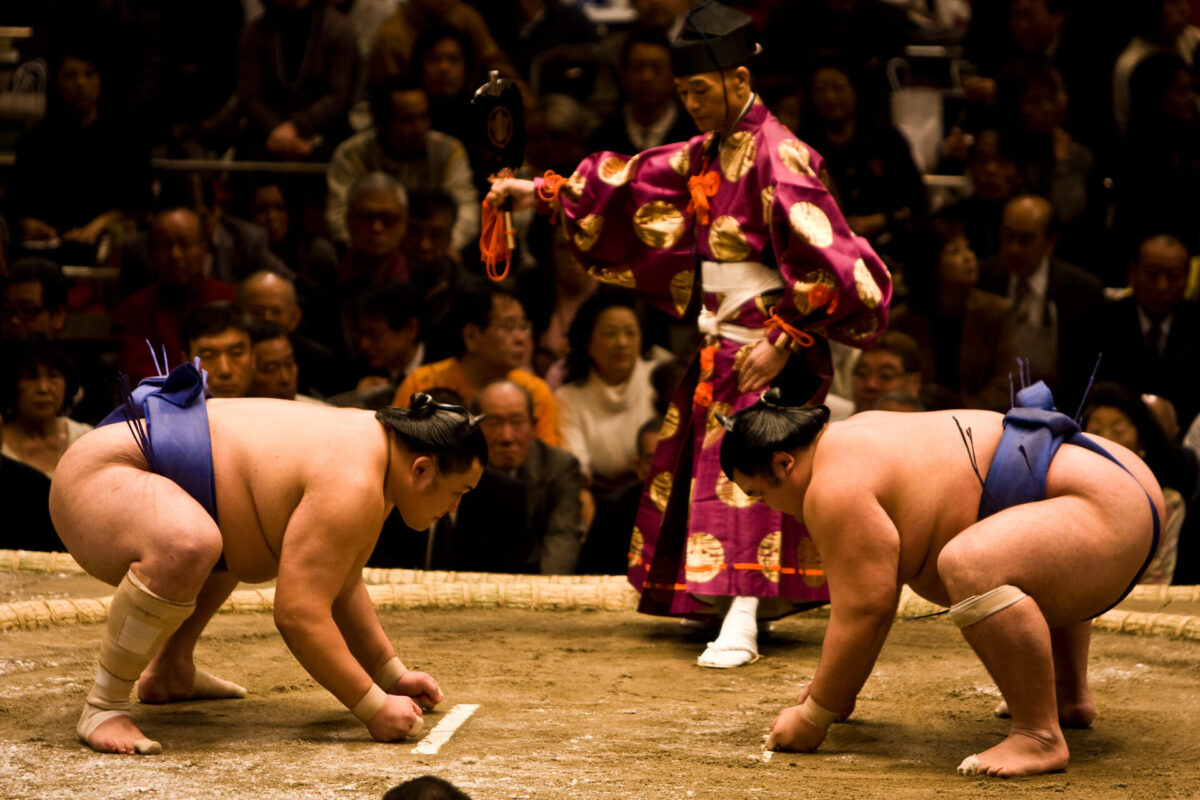 Along with baseball, sumo is probably one of the most well-known sports, and is actually the national sport of Japan. The excitement of the audience is almost tangible when two athletes clash in the ring, each match usually lasting only a few seconds. There are a lot of sumo wrestlers in Japan, and maybe you'll be able to find your favorite to cheer for when you attend the tournament?
Are you interested in seeing sumo up close and personal in Japan? We have an amazing tour of a sumo stable where you can see the wrestlers do their morning training routine right in front of you! It is truly a special experience that you won't get anywhere else. Be sure to book soon as this tour tends to sell out quick!
Book here: Tour to Sumo Stable and Watch Sumo Morning Training with audio guide!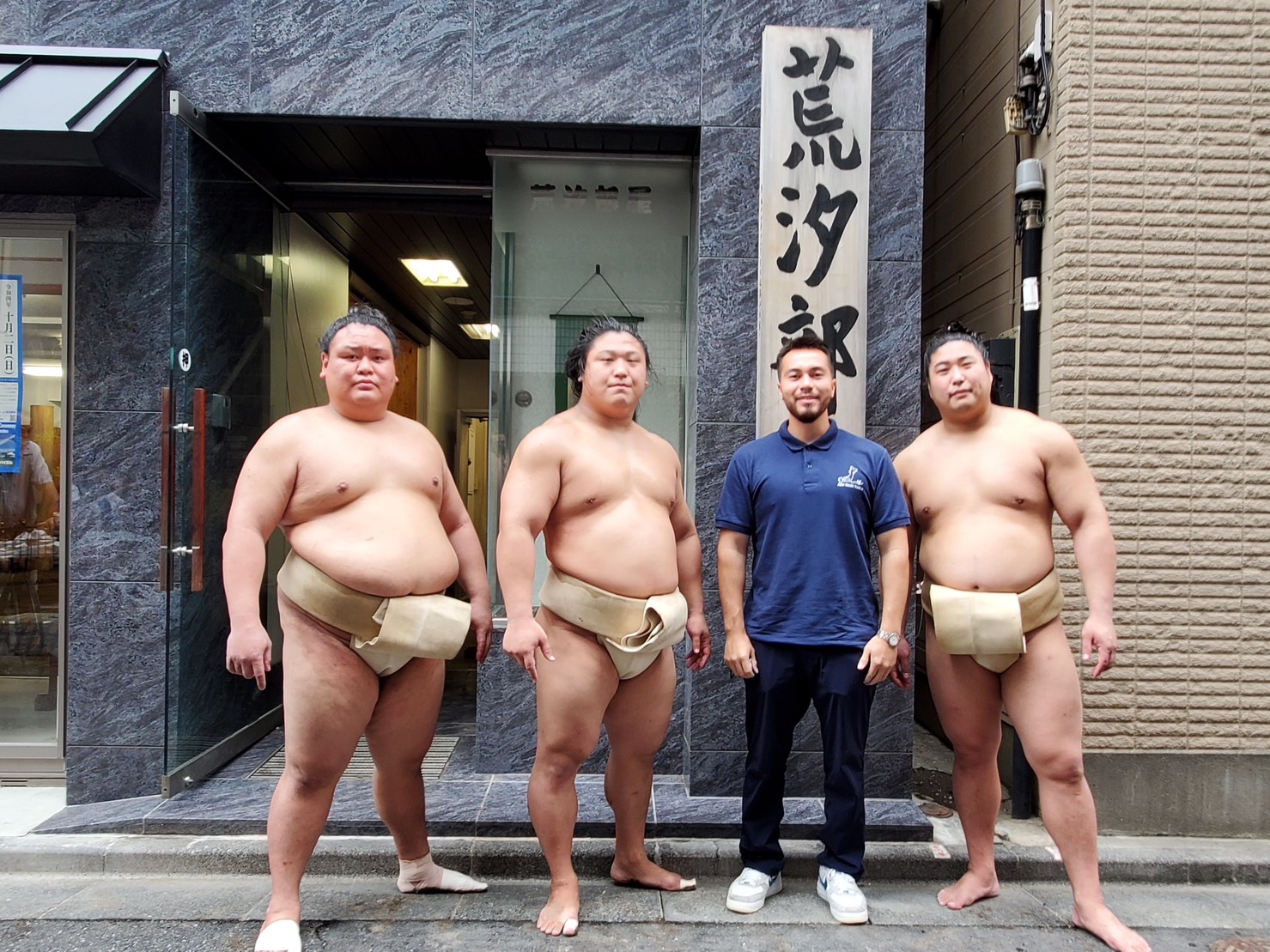 [Audio Guide]Tokyo Sumo Morning Practice Tour: Watch Real Sumo Wrestlers Train
EmbarkonanunforgettablejourneyintotheworldofsumowrestlingwithourexclusiveTokyoSumoMorningPracticeTouratArashioStable.WhilewitnessingtheintensityofJapan'sskilled...
8. Go Strawberry Picking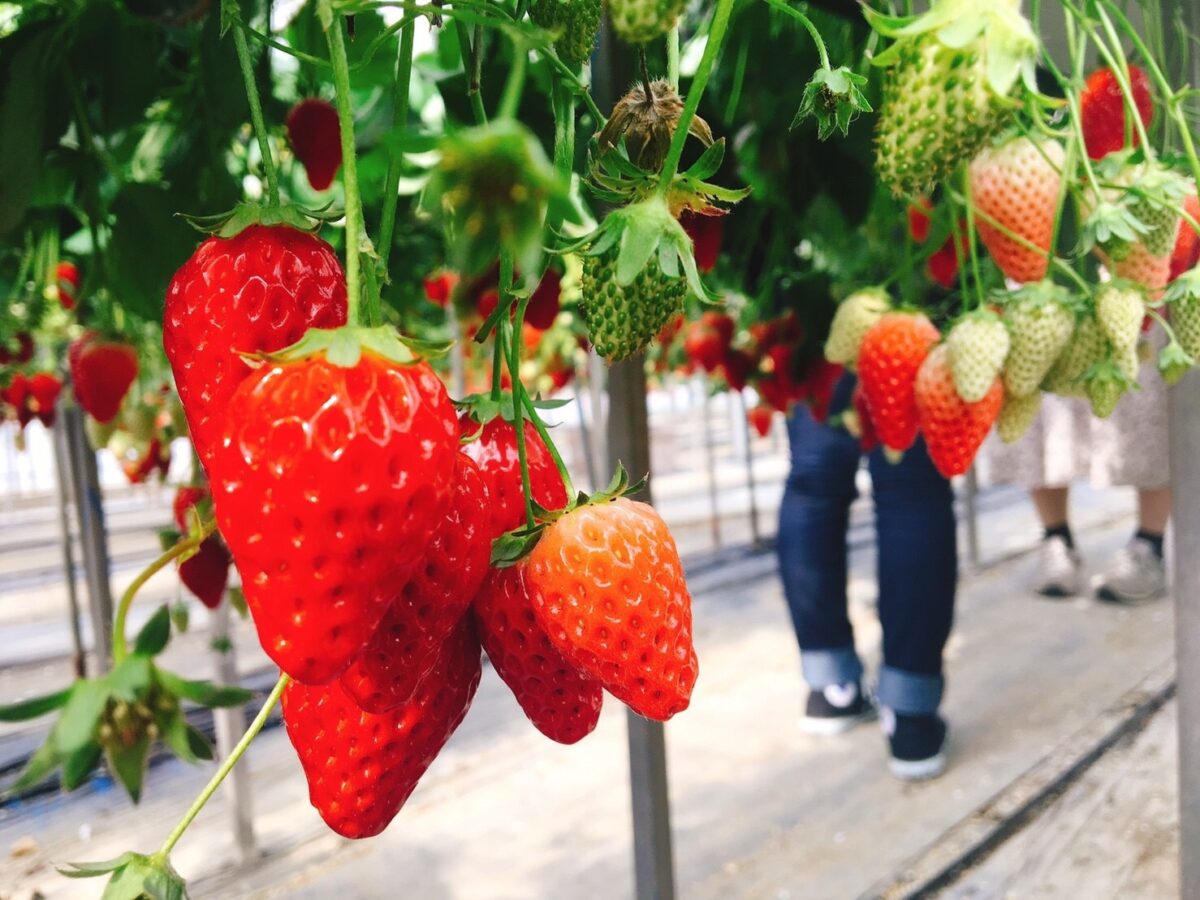 Strawberries are very popular in Japan, and some farms offer unlimited strawberry picking for a fee. These places are usually quite far from central Tokyo, but it's a fun experience that's definitely worth a day trip – and some farms will even allow you to take some strawberries home with you as well!
9. Embark on a River Cruise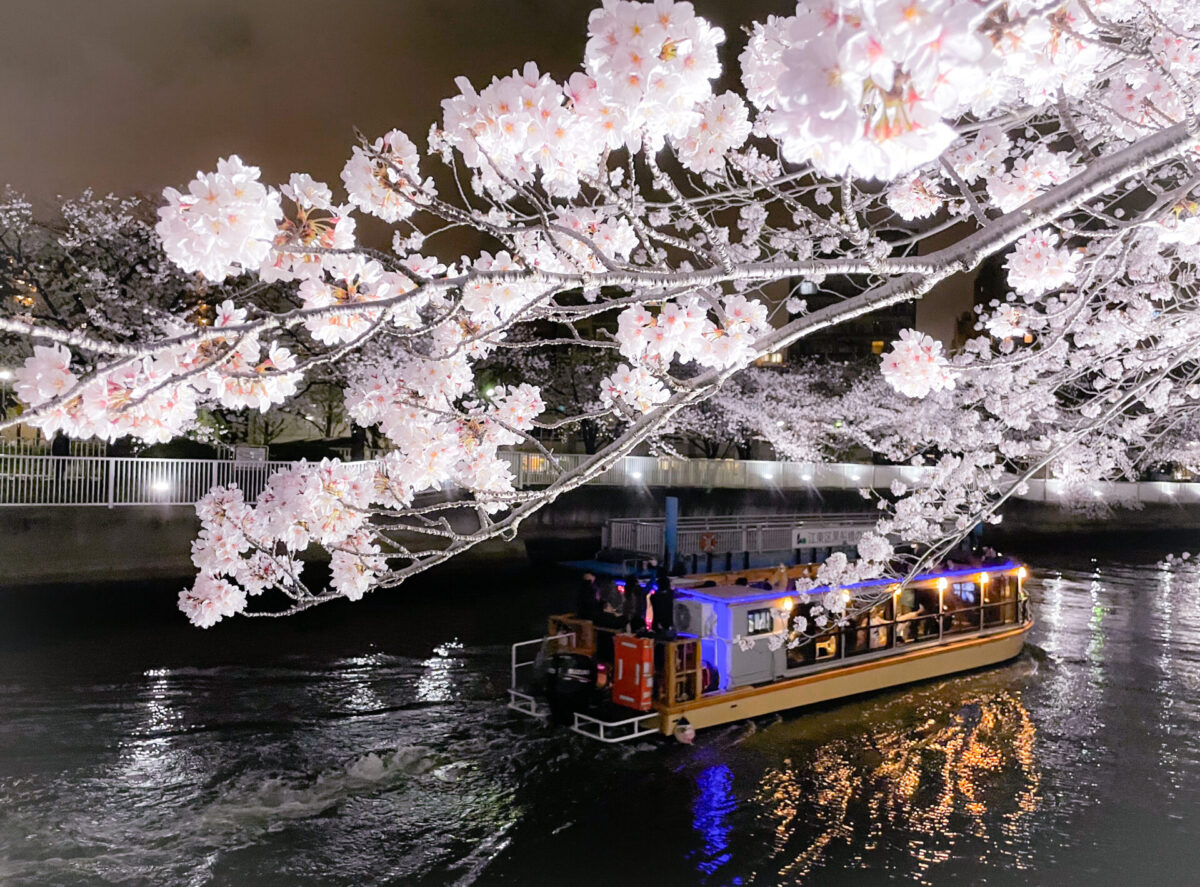 Many rivers, such as the popular Meguro and Sumida rivers, are lined with cherry trees, making them especially enchanting in spring. During this season only, it's possible to embark on a cruise boat navigating Tokyo's waterways, allowing passengers to enjoy the spectacular view of the blossoms while relaxing on the boat. Some of the cruises offer food and beverages as well, making it an elegant all-in-one hanami (flower viewing) experience.
10. Attend a Spring Festival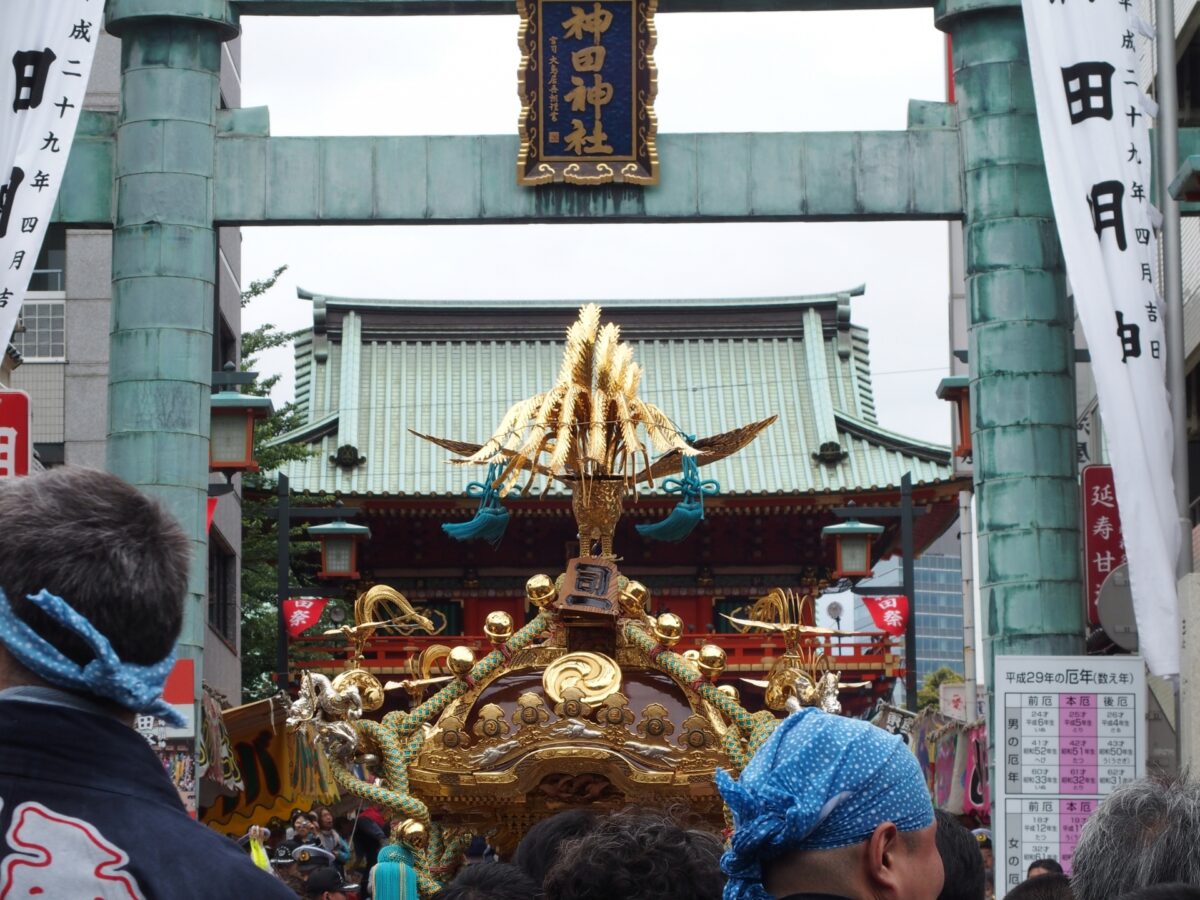 Many festivals are held throughout Tokyo during spring, and the cherry blossom festivals are particularly popular and often crowded with people and food stalls selling delicious festival snacks, including takoyaki, yakisoba, okonomiyaki, and other tasty treats.
Enjoying the delicate cherry blossoms is certainly a unique and dreamy experience, and if your visit happens to coincide with their short-lived appearance, make sure to take it all in! However, there are many other fun things to do in Japan's bustling capital during spring, from exhilarating sports events to vibrant festivals. Which of these 10 popular spring activities would you like to experience during your visit to Tokyo?
Japan Wonder Travel Tours in Tokyo
Japan Wonder Travel is a travel agency that offers guided tours throughout Japan.
From private walking tours to delicious Food and Drink tours, we can help organize the best tours just for you! If you want to explore Japan and learn more about the history and backstories of each area you are traveling in, our knowledgeable and friendly guides will happily take you to the best spots!
In addition, we can provide you with any assistance you may need for your upcoming trip to Japan, so please feel free to contact us if you have any questions or need some help!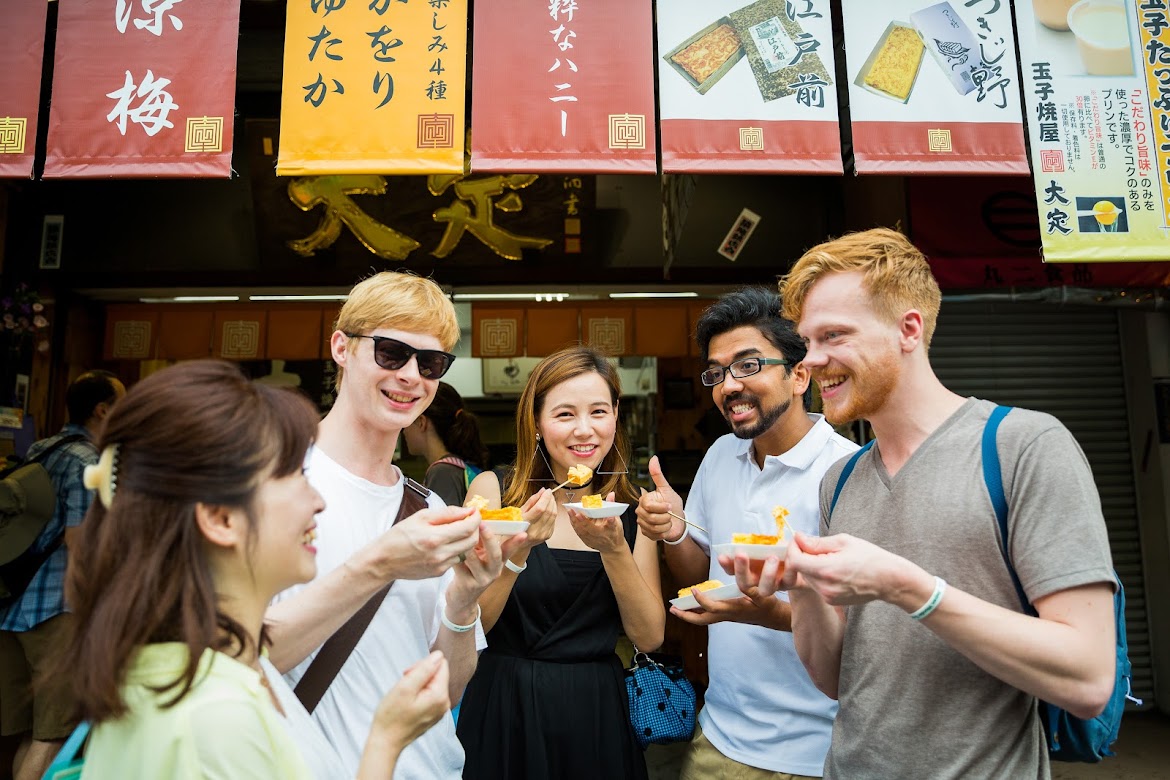 ▶Tokyo 1–Day Highlights Private Walking Tour (8 Hours)
There's no better way to explore an area than taking a tour with a knowledgeable local guide. You will have the chance to learn about the history and interesting background stories of Tokyo, as well as discover some hidden gems which can be hard to do without a guide.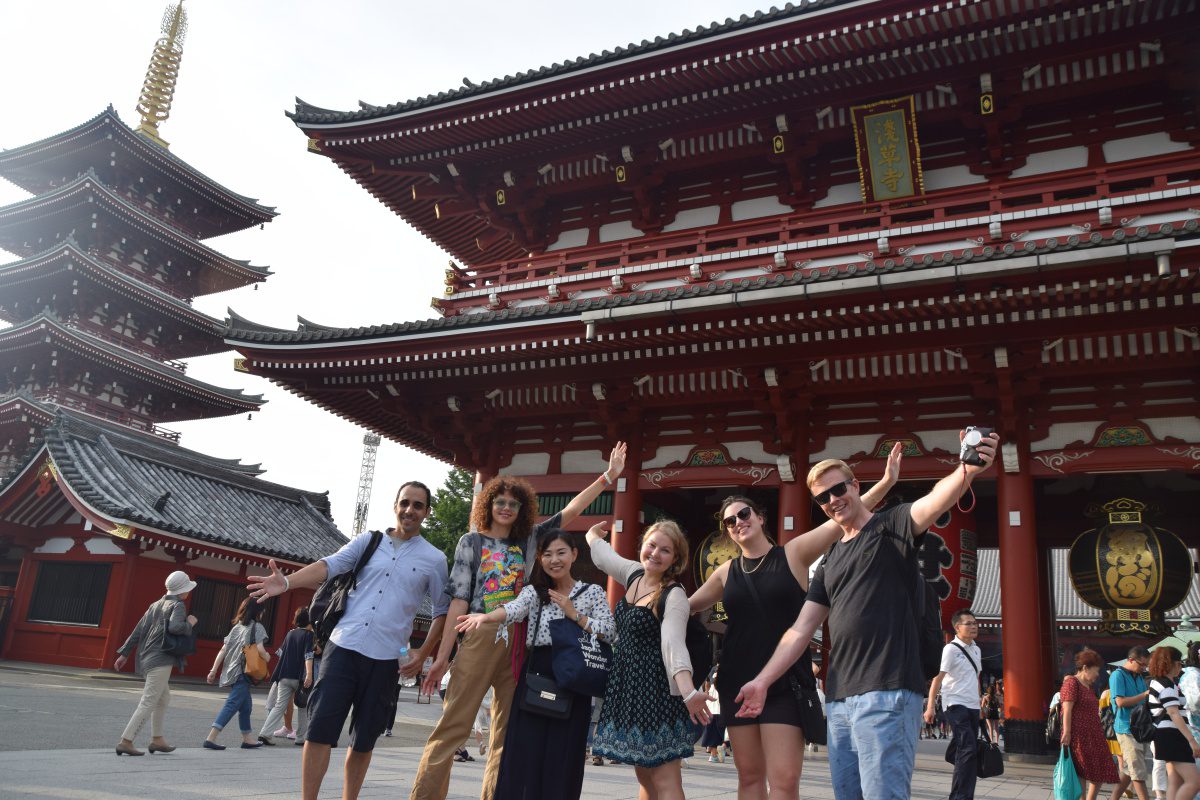 ▶Shinjuku Bar Hopping Tour: Experience Tokyo's Nightlife in Izakaya
Check out the best spots in Shinjuku while bar hopping through the lively and vibrant area. Try some delicious local food and drink as you explore the narrow yet photogenic alleys that the town has to offer. Experience Japanese izakaya culture and drink in Shinjuku like the locals!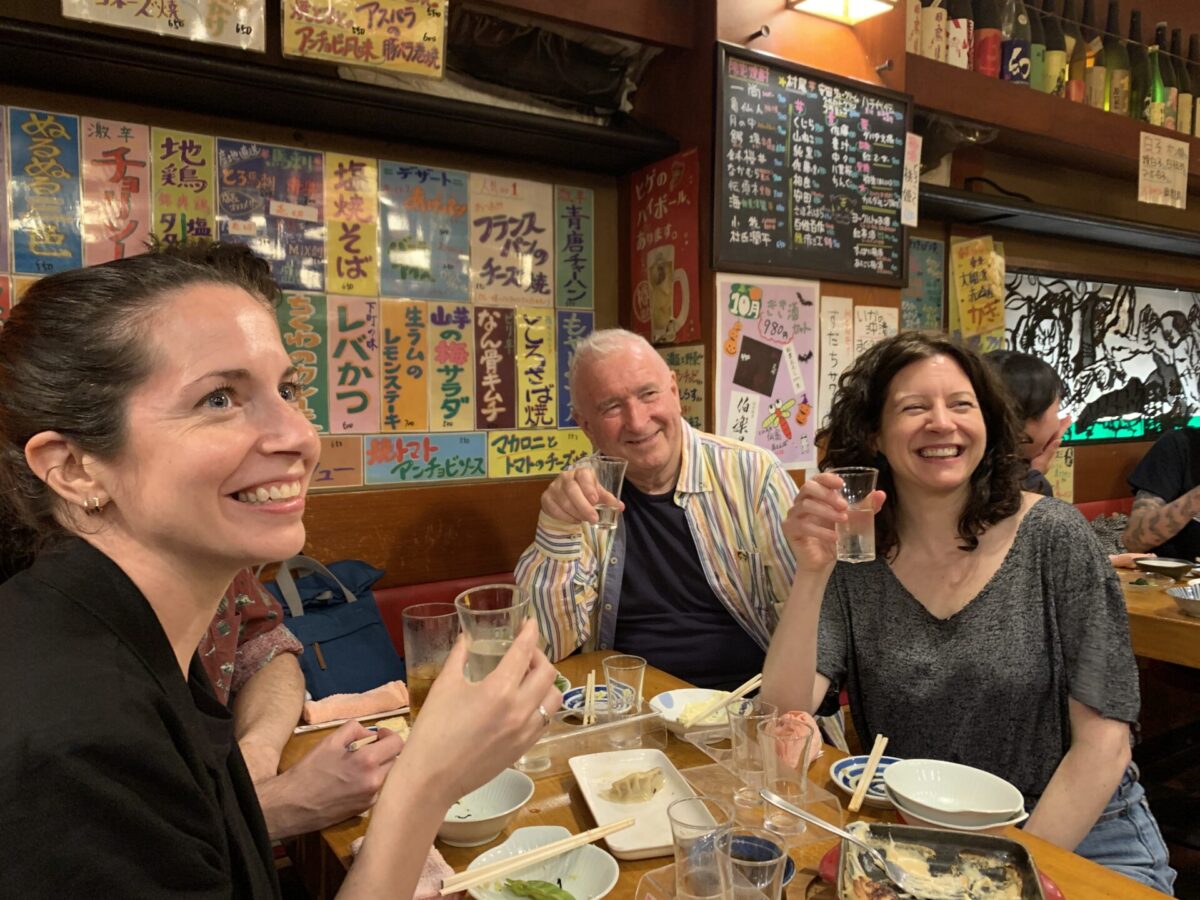 Find the Other Tours
▶Tour Packages
If you want to make travel easier, we suggest you look into tour packages.There are a wide range of tour packages out there to suit the accomodate for each traveler needs. Click the button below to find the best tour package from various Tour Operators!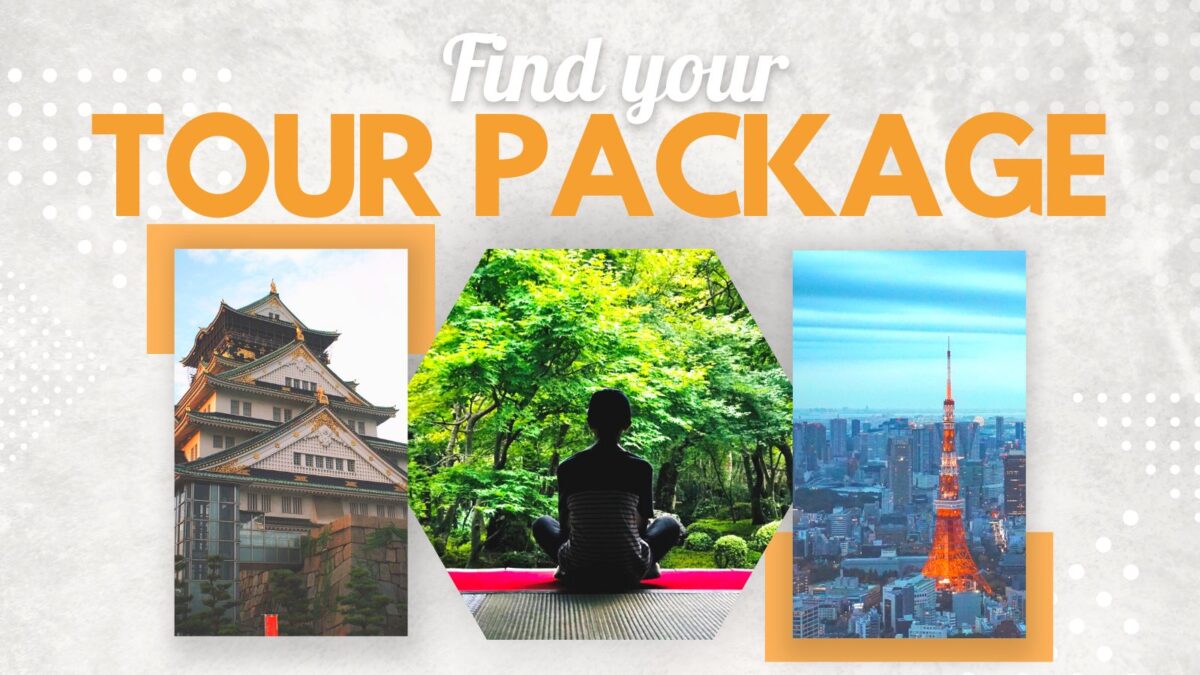 Follow us on Instagram, Facebook, Twitter, and TikTok for more travel inspiration. Or tag us to get featured!
Happy traveling!
Stay informed of the best travel tips to Japan, the most exciting things to do and see, and the top experiences to have with the Japan Wonder Travel Newsletter. Once every two weeks we will introduce you to our latest content.
Other articles you might be interested in