Sakura, or cherry blossom season is one of the most popular times of the year in Japan. Like in many countries, the flower blossoming marks the arrival of warmer weather and the upcoming season is very much embraced by everyone. In this article we will give you an introduction to the expected schedule for the best time and place to see cherry blossoms all around Japan in 2022.
When is the cherry blossom season?
The best time to view the beautiful pink colors in Japan is somewhere between March and May, depending on the location and the weather circumstances. On average, the blooming period only lasts for two weeks. Usually the cherry blossoms start blooming from south to north. The Kanto, Kansai and Kyushu regions tend to be the earliest to start while the Tohoku region and Hokkaido are the latest. There are also different types of sakura trees that bloom earlier, such as kawazu sakura in Shizuoka that usually start to bloom at the end of February.
Recommended: 10 Best Early Blooming Sakura Viewing Spots in Japan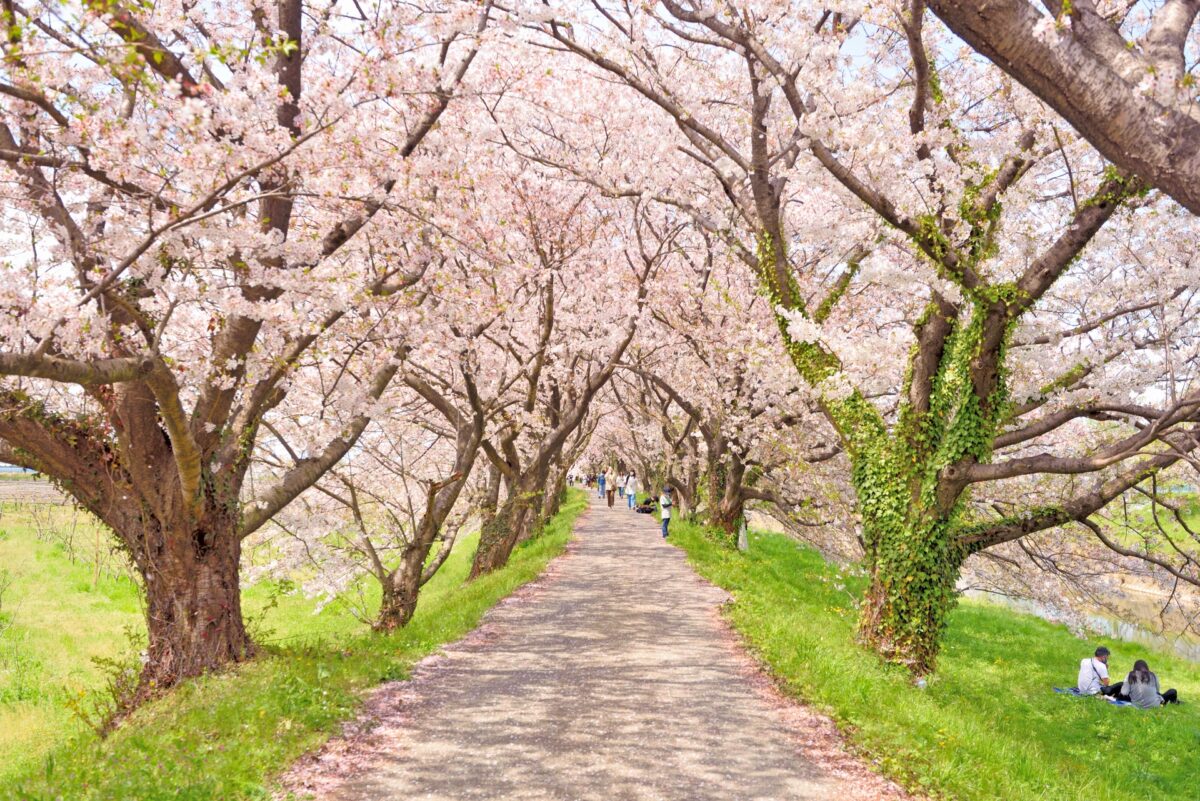 Cherry Blossom Forecast 2022
If you're planning on visiting Japan for the sakura season in the spring of 2022, make sure you know the exact dates so you don't miss out on an amazing experience. However you might be asking yourself "when and where exactly will they bloom?" and "where are the best locations to see the cherry blossoms in Tokyo?". First off, we will give you the most recent forecast. Next, we have made our own list of the best locations to see cherry blossoms in Tokyo.
Every year, at the beginning of January, the JMC (Japan Meteorological Corporation) releases their first forecast of when cherry blossoms will start to flower and reach full bloom that year. After this initial forecast, it is continuously updated to stay precise. In 2022, the first forecast was published on January 12th, check below for the details. As soon as the forecast is updated and released we will update this page again for you!
Cherry blossom forecast 2022 (UPDATED)
JMC has estimated the flowering and full bloom dates for Yoshino Cherry trees in approximately 1,000 cherry blossom viewing locations all over Japan from Hokkaido to Kagoshima.
| | | | |
| --- | --- | --- | --- |
| Location | Flowering date | Full Bloom date | Flowering avg. |
| Tokyo | March 21 | March 29 | March 24 |
| Kyoto | March 26 | April 3 | March 26 |
| Osaka | March 26 | April 2 | March 27 |
| Hiroshima | March 23 | April 2 | March 25 |
| Fukuoka | March 18 | March 27 | March 22 |
| Kagoshima | March 22 | April 2 | March 26 |
| Aomori | April 21 | April 25 | April 22 |
| Hokkaido | April 28 | May 2 | May 1 |
The Cherry Blossom Flowering Forecast Map below shows flowering dates but not full bloom dates.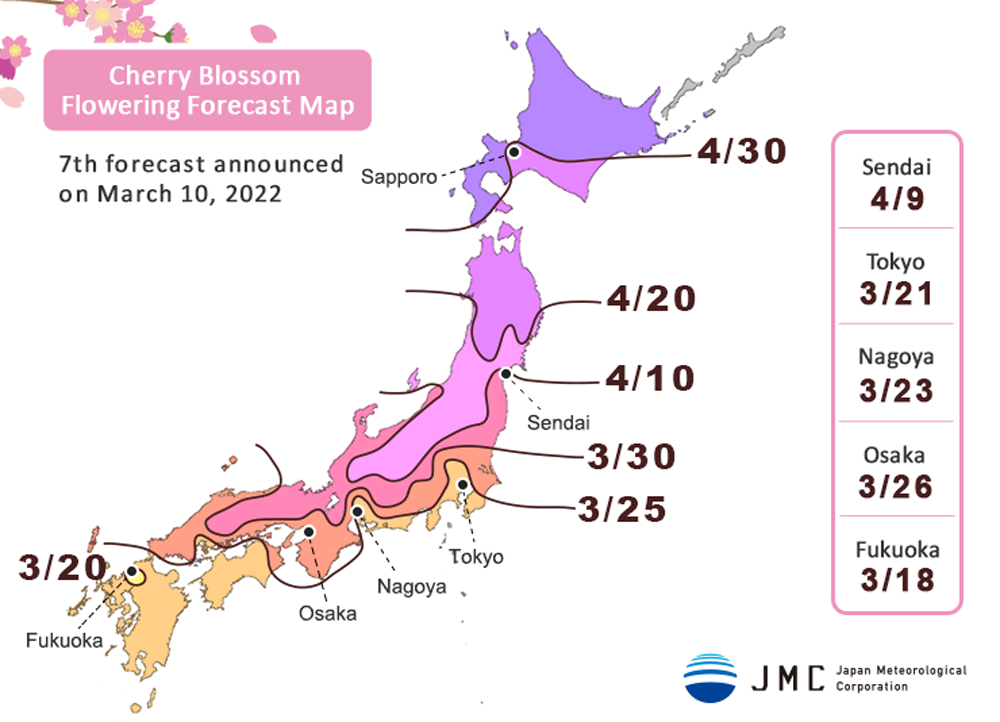 Why are sakura so special in Japan?
In Japan, sakura viewing is immensely popular; each year millions of people set out to watch the blossoming cherry trees in their full color. To Japanese people, sakura symbolize spring, hope, beauty and new life and the beautiful sakura flowers have made it into art and poetry, as well as food and drink among other things. In particular, the Japanese see the cherry blossoms' brevity(many only bloom for a week or two) as a symbol of the impermanence and transience of life. It also marks the beginning of the school and fiscal year, both starting in April, thus spring is a season full of new meetings, activities, and liveliness. Other than these deeper meanings behind sakura, the cherry trees in full bloom are simply an amazing sight to witness!
Not only do the locals enjoy viewing sakura, but many people from overseas come to Japan during the spring season just to see the cherry blossoms. Even though it is a busy time in Japan, it is definitely worth visiting and experiencing the cherry blossom season if you have the chance. However if you aren't one for (over)crowded spots, you might want to avoid spring time in Japan.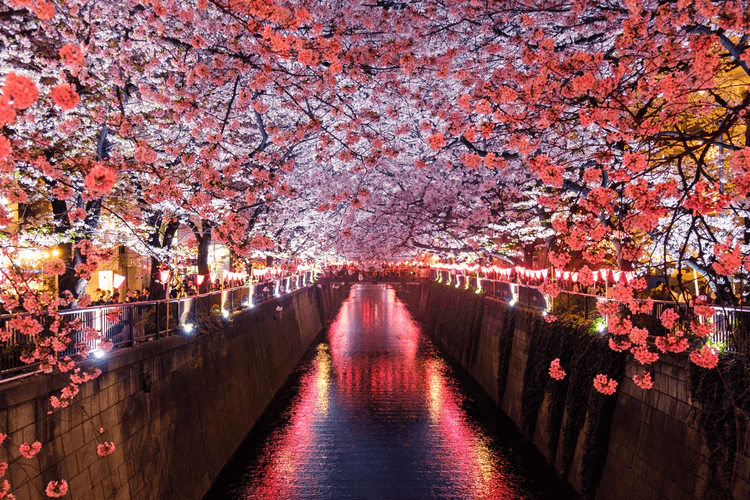 What are Hanami parties?
Hanami translates into flower watching, but refers more specifically to observing the cherry trees in full bloom. Hanami is very easy, arguably the easiest Japanese thing to do. You can do so from afar or up close, strolling through a park or having a picnic.
Hanami parties also often refer to having a picnic under the cherry blossom trees at the park, bringing bento boxes (lunch boxes) and alcohol(or non-alcoholic drinks). Sometimes this picnic style of a hanami party is held as a welcome party for new students at university or new members in a company. At the popular hanami spots, some people save the spot in the middle of the night for the next day's party! This is just how crazy hanami parties can be among Japanese people.
If you decide you want to enjoy hanami in Japan, just remember not to touch/pull/pick the cherry blossoms and take your garbage home with you.
Where is the best place to see cherry blossoms?
From Hokkaido (the northernmost prefecture) to Okinawa (the southernmost prefecture), there are many great spots to see cherry blossoms in Japan. Here is a list of beautiful hanami spots throughout Japan!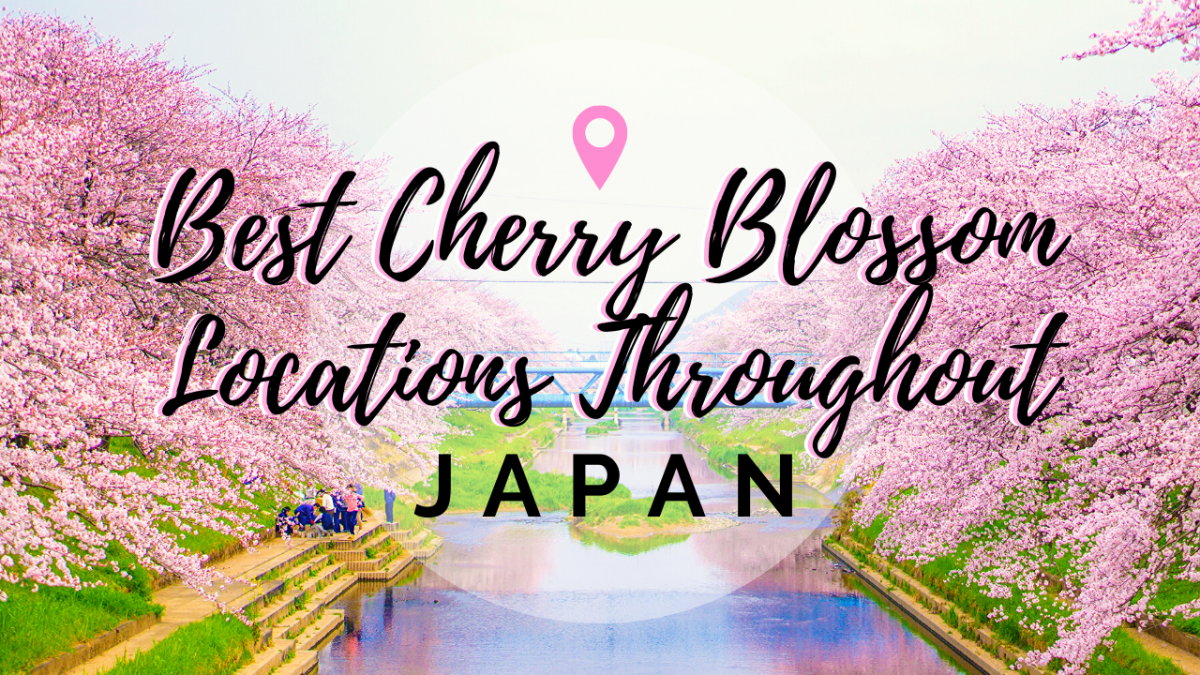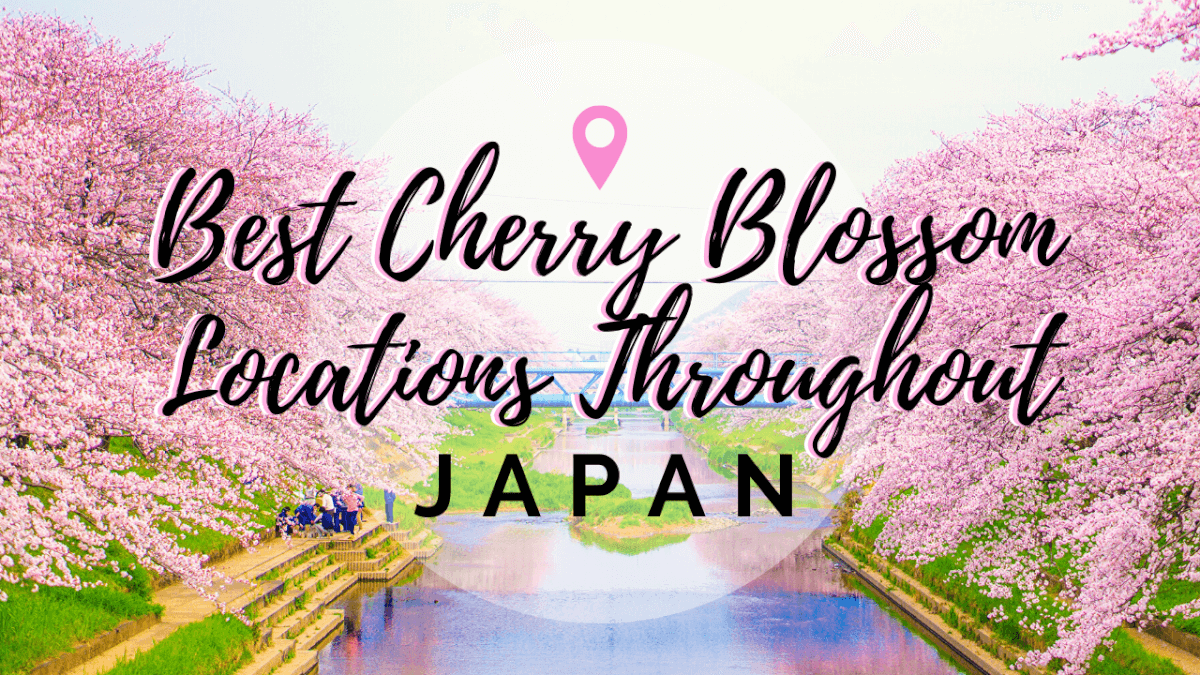 Sakura viewing in Tokyo
You might think there are not all that many nature spots in Tokyo, therefore less sakura viewing spots in big cities like Tokyo, but actually that's not the case. If you want to go to lots of different cherry blossom spots but don't want to leave Tokyo, it is worth checking out these top 5 best cherry blossom locations in Tokyo.
Meguro River (目黒川)
One of the most popular spots for cherry blossom viewing in Japan is the Meguro River, which features over 800 cherry trees lined up along the river bank. Nakameguro is one of the most popular spots.
Shinjuku Gyoen (新宿御苑)
One of the largest national gardens in the area, Shinjuku Gyoen is home to around 1,000 cherry trees.
Chidorigafuchi (千鳥ヶ淵)
Known as the most picturesque cherry blossom spot in Tokyo.
Ueno Onshi Park (上野恩賜公園)
The most crowded place to see cherry blossoms in Tokyo as many visitors head there for Hanami (cherry blossom viewing party).
Tokyo Mid Town(東京ミッドタウン)
Tokyo MidTown is an extremely popular spot to view Cherry Blossoms at night.
Hidden cherry blossom viewing spots
The above mentioned spots are especially popular in Tokyo. If you are looking for somewhere less crowded, read this article for more hidden but still amazing cherry blossom viewing spots in Tokyo.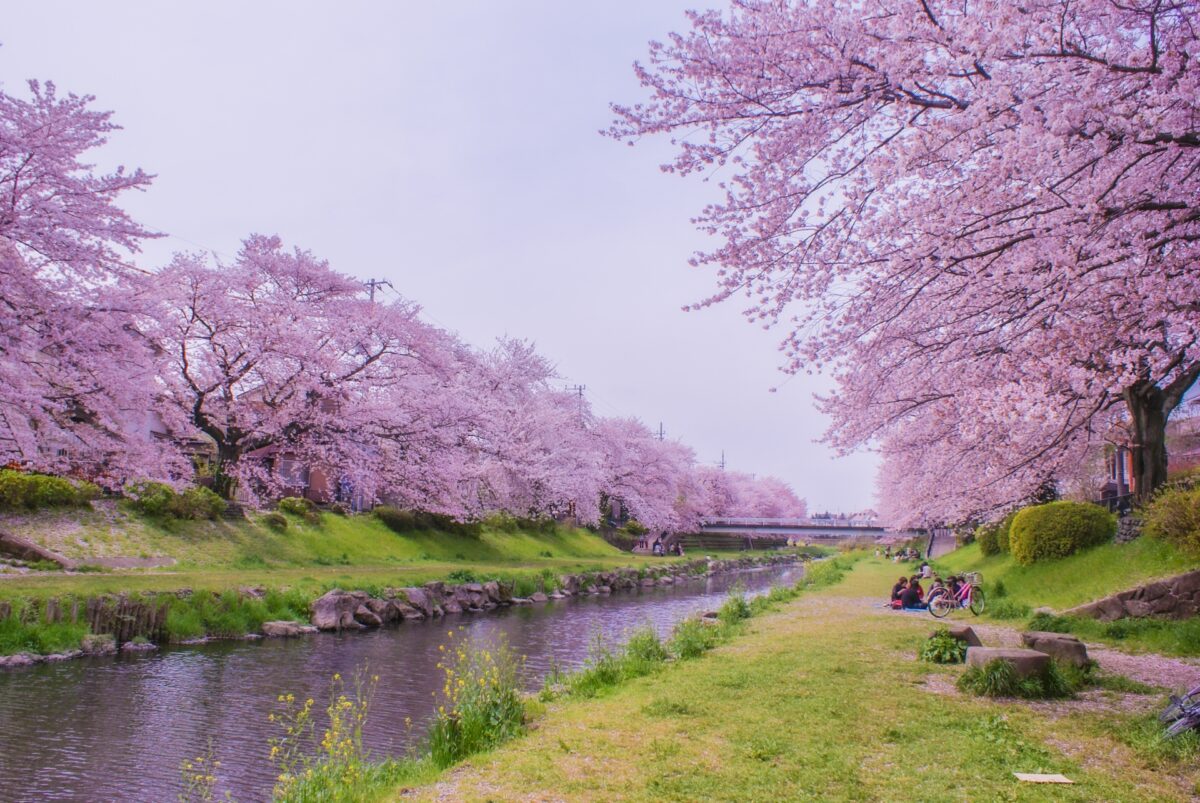 Follow us on Instagram or Facebook for more travel inspiration. Or tag us to get featured!
Happy traveling!
Spring destinations in Japan
---
This post may contain some affiliate links. When you click through and make a purchase we may receive some commission, at no extra costs to you.