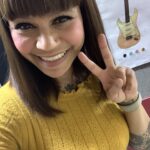 Writer's Profile
Misty Fujii is a Canadian who moved to Osaka, Japan in 2019 and married her Japanese sweetheart. In 2022 they had a baby and moved to Fukui for the clean country air. She is a DJ who teaches English part time and writes in order to share Japan with the world. She gets excited about collecting vintage vinyl records, food of all countries, travelling and renovating her traditional Japanese house.
This post may contain some affiliate links. When you click through and make a purchase we may receive some commission, at no extra cost to you.
If you close your eyes and imagine Shinjuku, it's easy to think of skyscrapers, neon lights, and the world's busiest train station. But when you want to imagine peace and beauty within the lively city, look no further than Shinjuku Gyoen (park). Surrounded by the concrete jungle of Shinjuku, escape and find refuge within one of Tokyo's largest parks. 
What is Shinjuku Gyoen?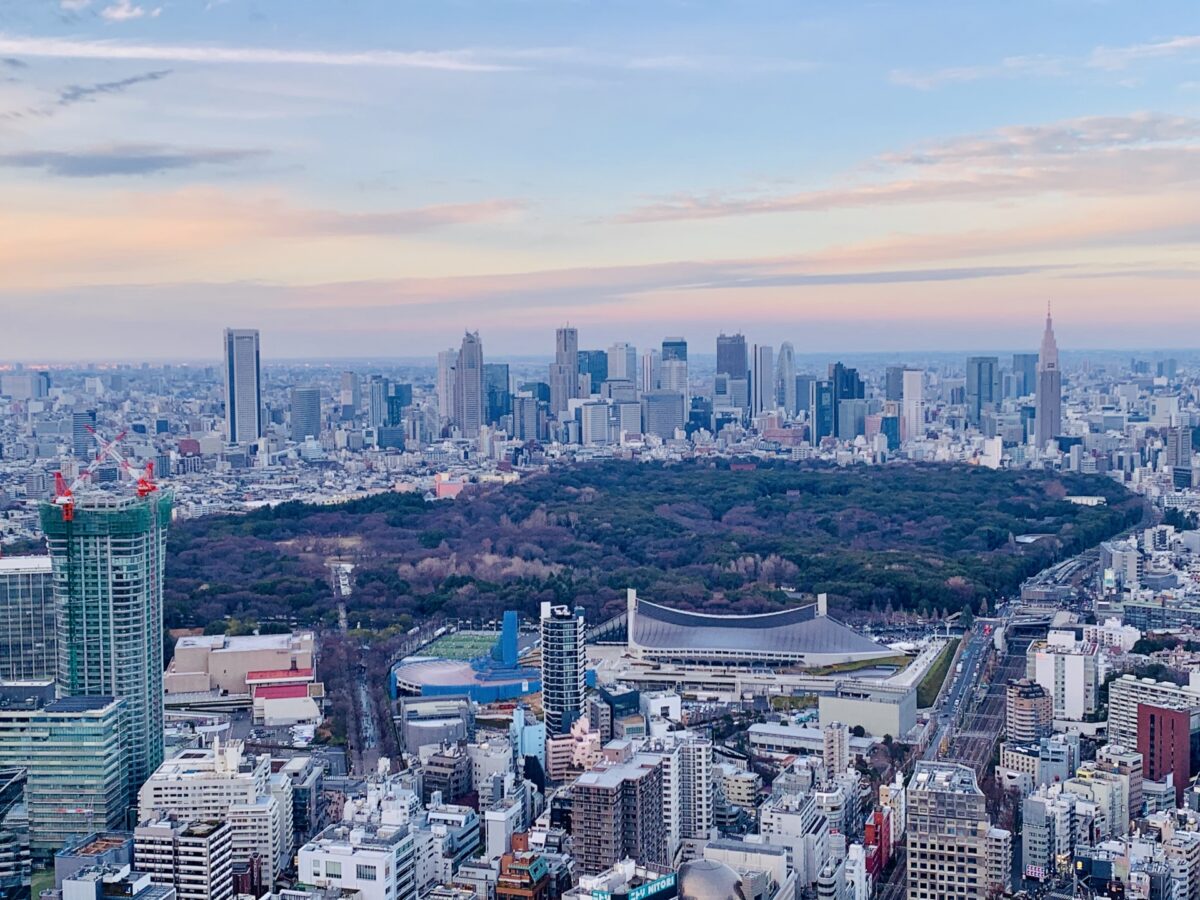 Lush gardens, sprawling lawns, peaceful paths, and tucked-away groves make up a spacious park in the middle of Shinjuku. Originating from the Edo period as a feudal lord's residence, it was owned privately by the Imperial Family. The park was destroyed during World War II and rebuilt as a public park in 1949. With three central gardens, a kids' area, an art gallery, a greenhouse, cafes, and restaurants, it's easy to take a quick stroll or spend a whole day here. It's also one of Tokyo's most popular spots for admiring the cherry blossoms in the spring. 
Shinjuku Gyoen is like a museum with its impeccably landscaped gardens. That may be why the park has some guidelines that many others do not. For example, Shinjuku Gyoen bans alcohol and animals, despite both being fairly common at many other parks within Japan. The park has also forbidden any sports, including bicycle riding. However, this is likely to assist with preserving the scenery at this special park.
Different Gardens of Shinjuku Gyoen
Three main gardens make up most of the park, each offering unique charm and beauty.
Japanese Garden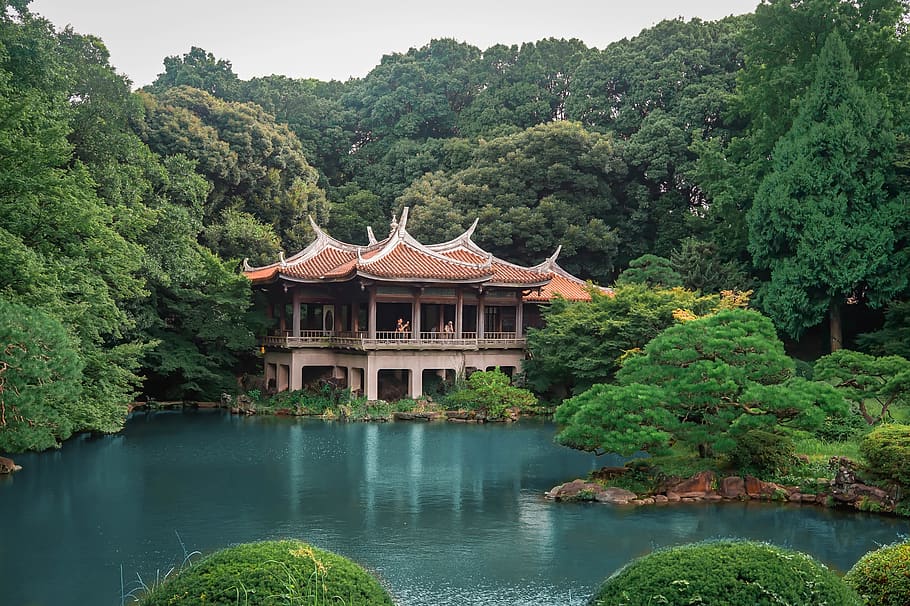 Starting with the oldest garden, the Japanese Garden, is a traditional landscape garden. Featuring large ponds and small islands connected by bridges, you can take in the view from many different vantage points. There are plenty of paths for strolls and tea houses to rest in. You'll also notice a Chinese-style building that stands out among the Japanese scenery; it was a wedding gift from the Taiwanese community to Emperor Showa. With the serenity tucked away in the trees here, it's easy to forget you're in the middle of Tokyo. 
English Landscape Garden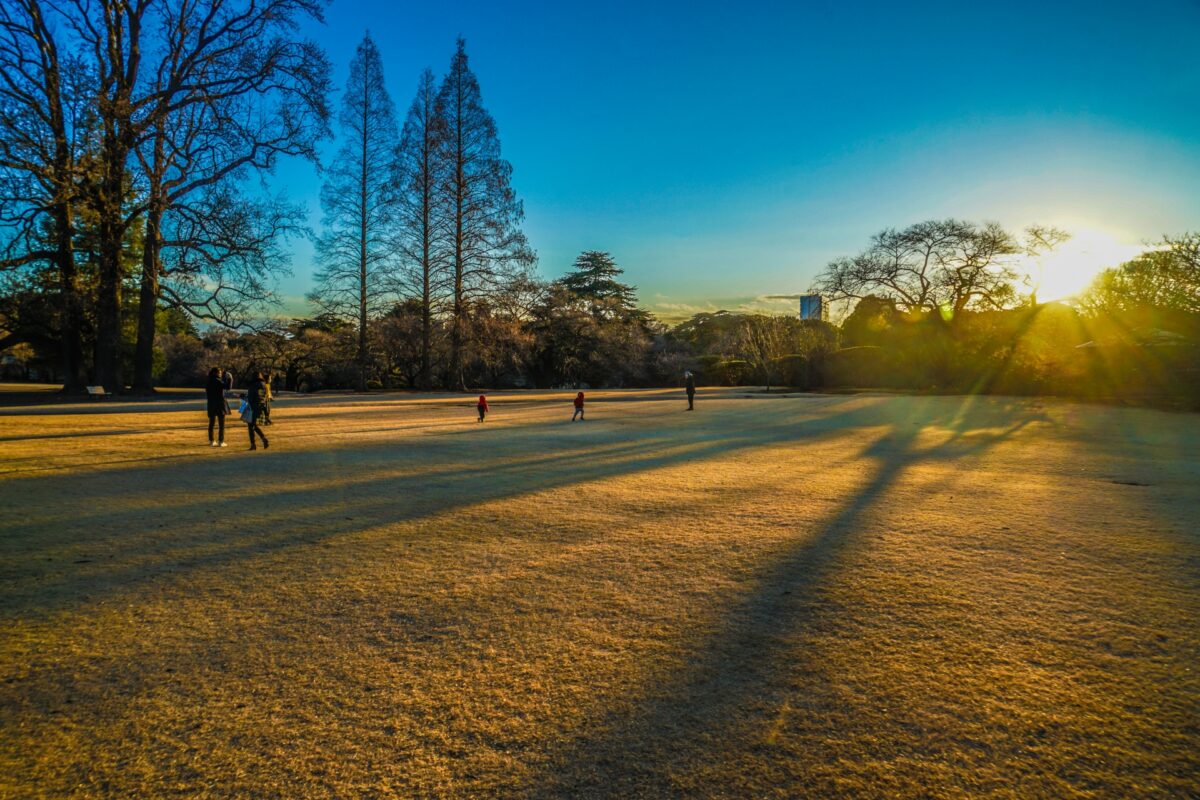 You've come to the English garden when you reach a spacious lawn. This area is especially popular in the spring when people gather to admire the surrounding cherry blossom trees. This is an ideal spot to find yourself in an open grass field, soaking up the Tokyo sun. There is a western style building here that was built in 1896 and, along with the Chinese-style building, survived the bombing of World War II. You'll also find the grand greenhouse, where you can see a variety of international and endangered plant species. 
French Formal Garden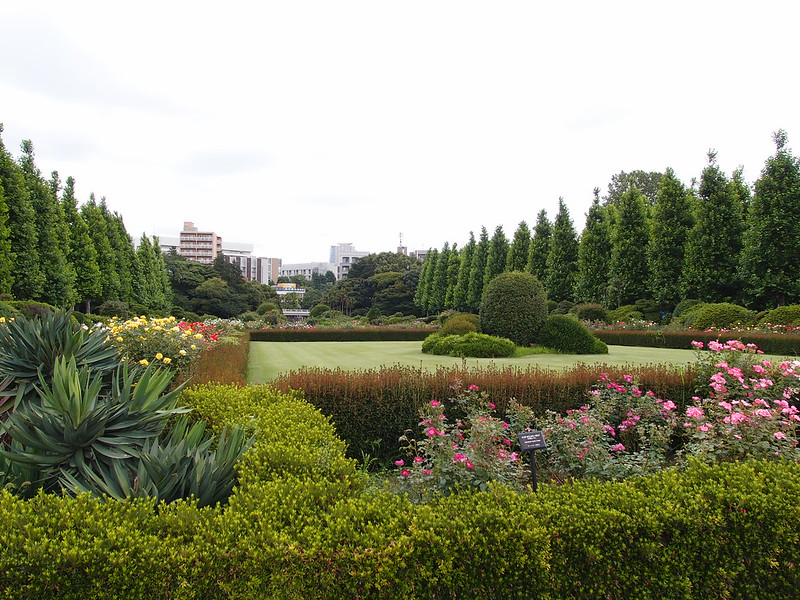 Finally, the French Garden sits on the western side of the park. The garden is elegant and exquisite with its perfectly symmetrical design and over 100 types of flowers. Every season looks different and beautiful, thanks to the many flowers here that bloom. May is an extra special time when over 500 rose bushes explode into color. This section is a unique pocket of Japan where you can feel like you've stepped out of the country and into another world, even for a moment.
Four Seasons
Shinjuku Gyoen is a treat to visit all year round, thanks to the variety of flowers and trees you'll find here each season.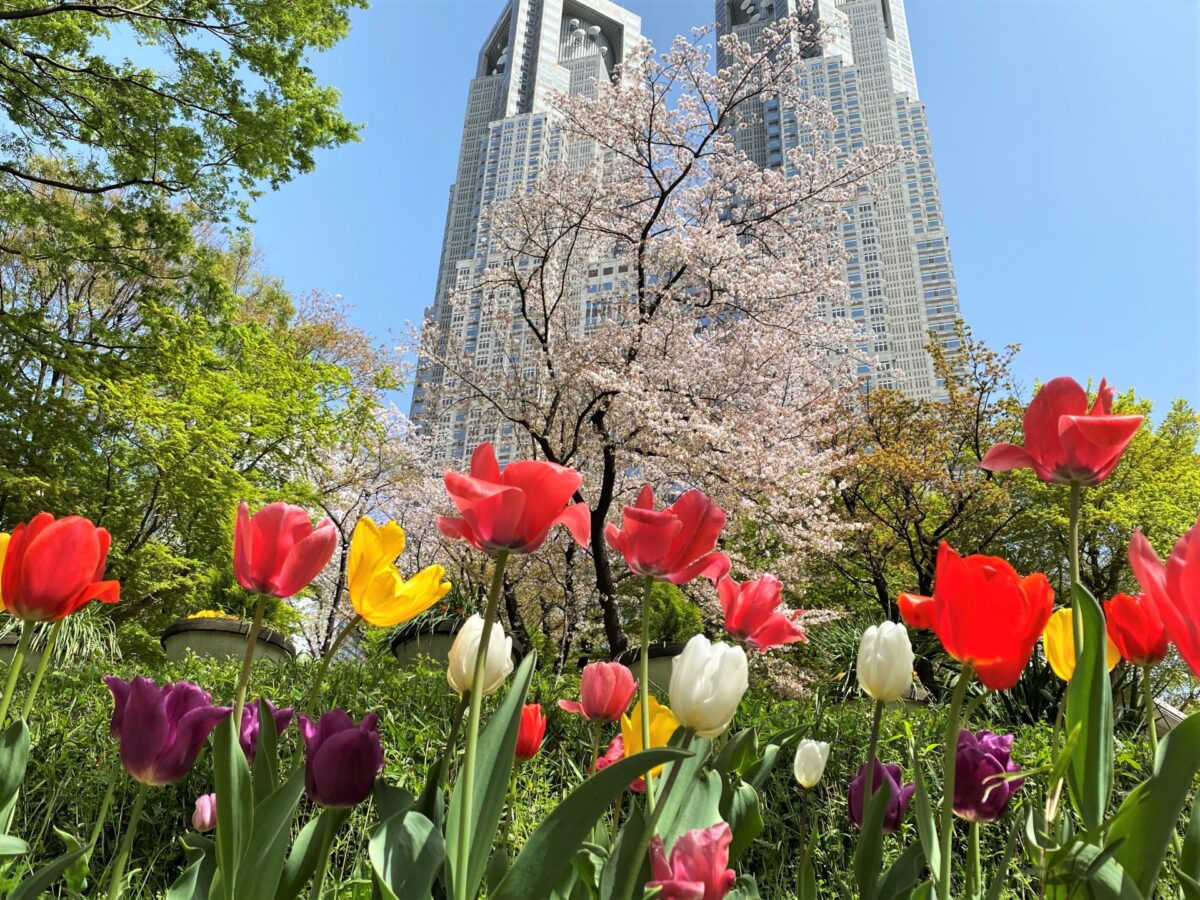 Spring is the most popular time when the park turns pink with cherry blossoms. Visitors can also expect to see the brilliant roses in the French Garden. In the summer, the park provides a place to cool down from the intense city heat under one of the thousands of trees.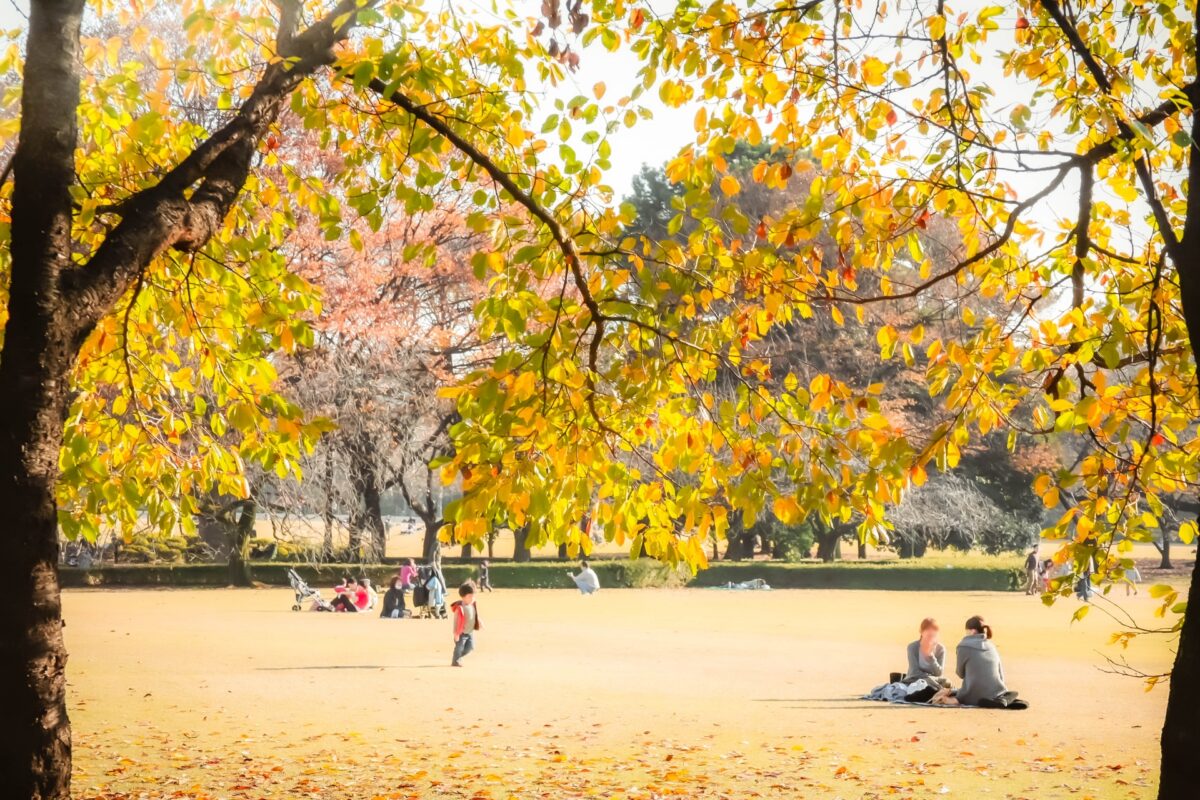 Fall is another popular time to visit, with the leaves of the trees changing color. It's also the time for the annual chrysanthemum exhibit. The park shows extraordinary flower displays for the first two weeks of November. Finally, the winter gives visitors a quiet and serene chance to explore the park and see flowers that bloom here in the colder months. Even a type of winter cherry blossoms blooms here in February! 
Other Things to do at Shinjuku Gyoen
There is plenty to do at Shinjuku Gyoen, from taking picturesque strolls to picnicking under the trees. There are also some things to do and check out at the park in addition to the park itself!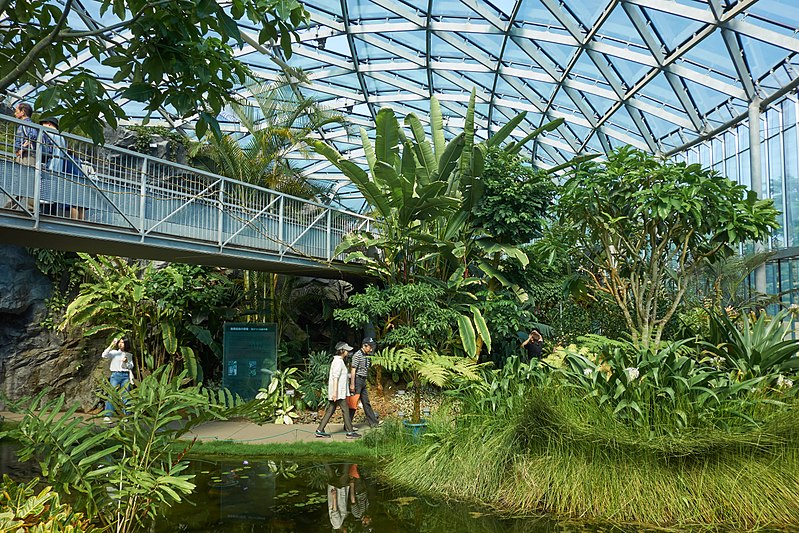 Greenhouse
The most significant must-visit spot is the greenhouse. Whether you're a plant lover or not, you'll appreciate the range of tropical plants housed here. The multi-floored greenhouse is packed with breathtaking nature, from palm trees to bright red Anthurium Flamingo flowers. The waterfall raining down from the second floor to the pool on the ground adds a practical and lovely touch to this exotic hideaway in the middle of Tokyo.
Teahouses
If you prefer sipping tea amongst a glorious landscape, there are two teahouses in the Japanese garden. One is an outdoor open garden style, while the other is indoors with cozy seating. The indoor teahouse is called Rakuu-Tei and is a quiet, comfortable cafe to enjoy a traditional wagashi sweet with a cup of matcha tea. It's a peaceful setting and a pleasant place for unwinding. 
Restaurant Yurinoki
Restaurant Yurinoki (Tuburano) sits inside the park serving tea, cake, and lunch if you want to grab a bite. The interior is warm and wood-lined, with large windows that overlook the sakura. There is also a cafe in the central rest house and a Starbucks for anyone craving city familiarity within the park's boundaries. 
Access and Hours
The park has three gates. Shinjuku Gate is ten minutes from the New South Exit of JR Shinjuku Station or five minutes from Shinjukugyoenmae Station. Okido Gate is five minutes from Shinjukugyoenmae Station, and Sendagaya Gate is five minutes from JR Sendagaya Station.
Admission: 500 yen
Hours: 9:00-18:00 (March 15 to June 30 and August 21 to September 30)
9:00-19:00 (July 1 to August 20)
9:00-16:30 (October 1 to March 14)
Closed: Mondays (or the following day if Monday is a national holiday), December 29 to January 3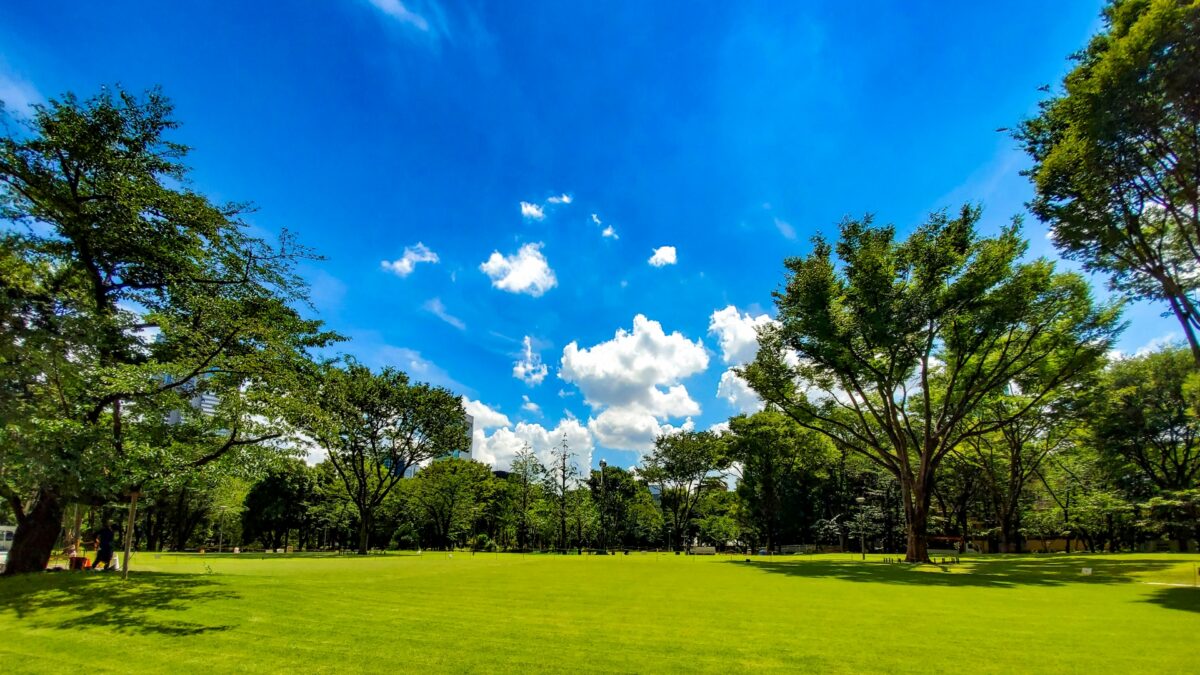 Japan Wonder Travel Tours in Tokyo
Japan Wonder Travel is a travel agency that offers guided tours throughout Japan.
From private walking tours to delicious Food and Drink tours, we can help organize the best tours just for you! If you want to explore Japan and learn more about the history and backstories of each area you are traveling in, our knowledgeable and friendly guides will happily take you to the best spots!
In addition, we can provide you with any assistance you may need for your upcoming trip to Japan, so please feel free to contact us if you have any questions or need some help!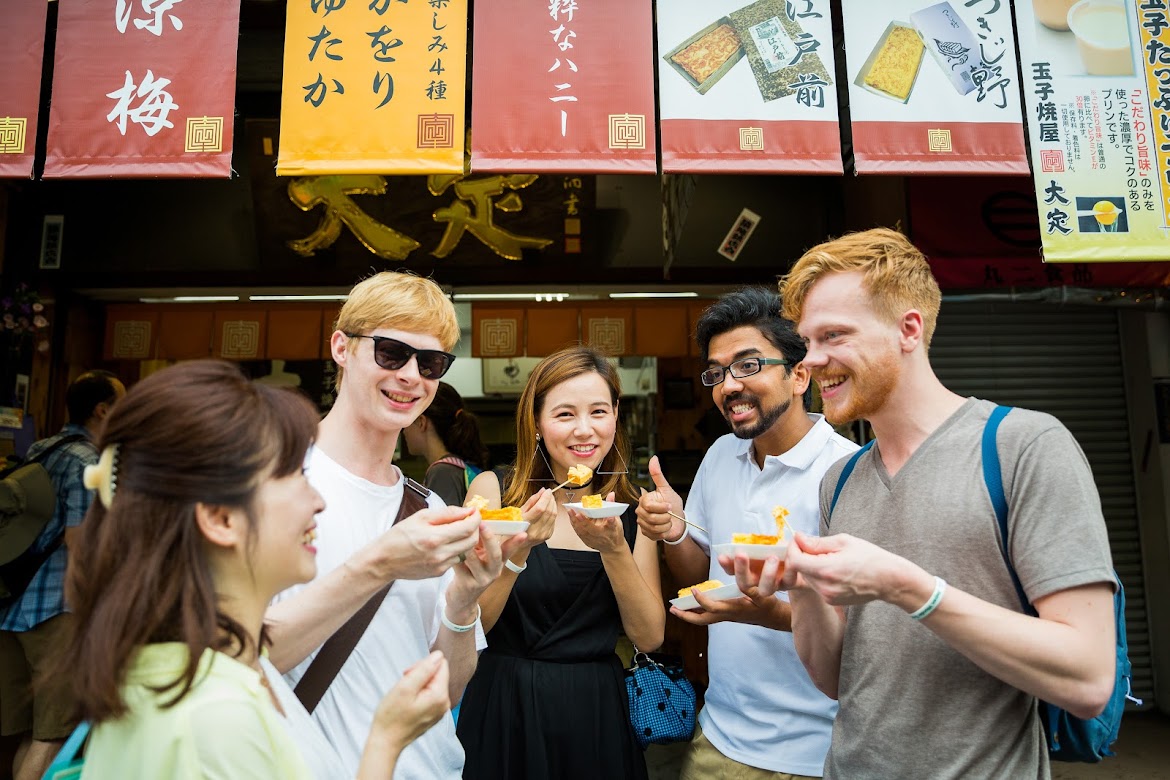 ▶Tokyo 1–Day Highlights Private Walking Tour (8 Hours)
There's no better way to explore an area than taking a tour with a knowledgeable local guide. You will have the chance to learn about the history and interesting background stories of Tokyo, as well as discover some hidden gems which can be hard to do without a guide.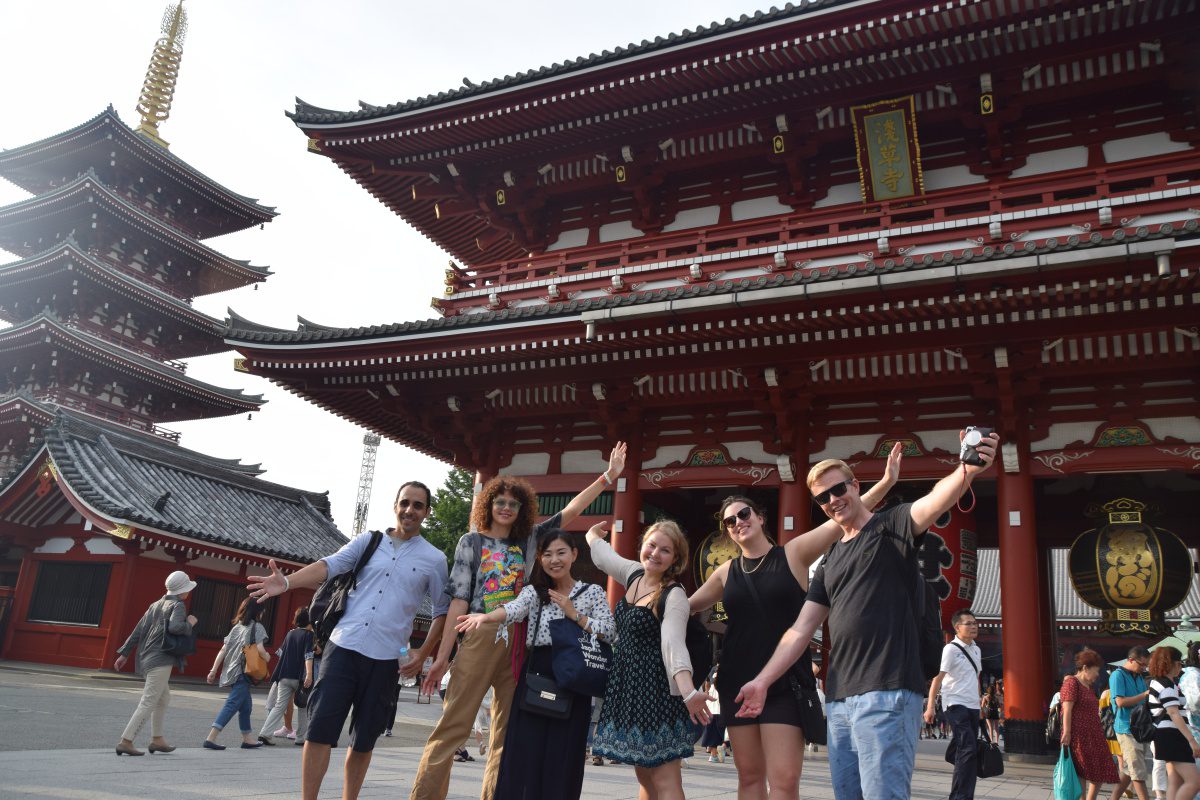 ▶Shinjuku Bar Hopping Tour: Experience Tokyo's Nightlife in Izakaya
Check out the best spots in Shinjuku while bar hopping through the lively and vibrant area. Try some delicious local food and drink as you explore the narrow yet photogenic alleys that the town has to offer. Experience Japanese izakaya culture and drink in Shinjuku like the locals!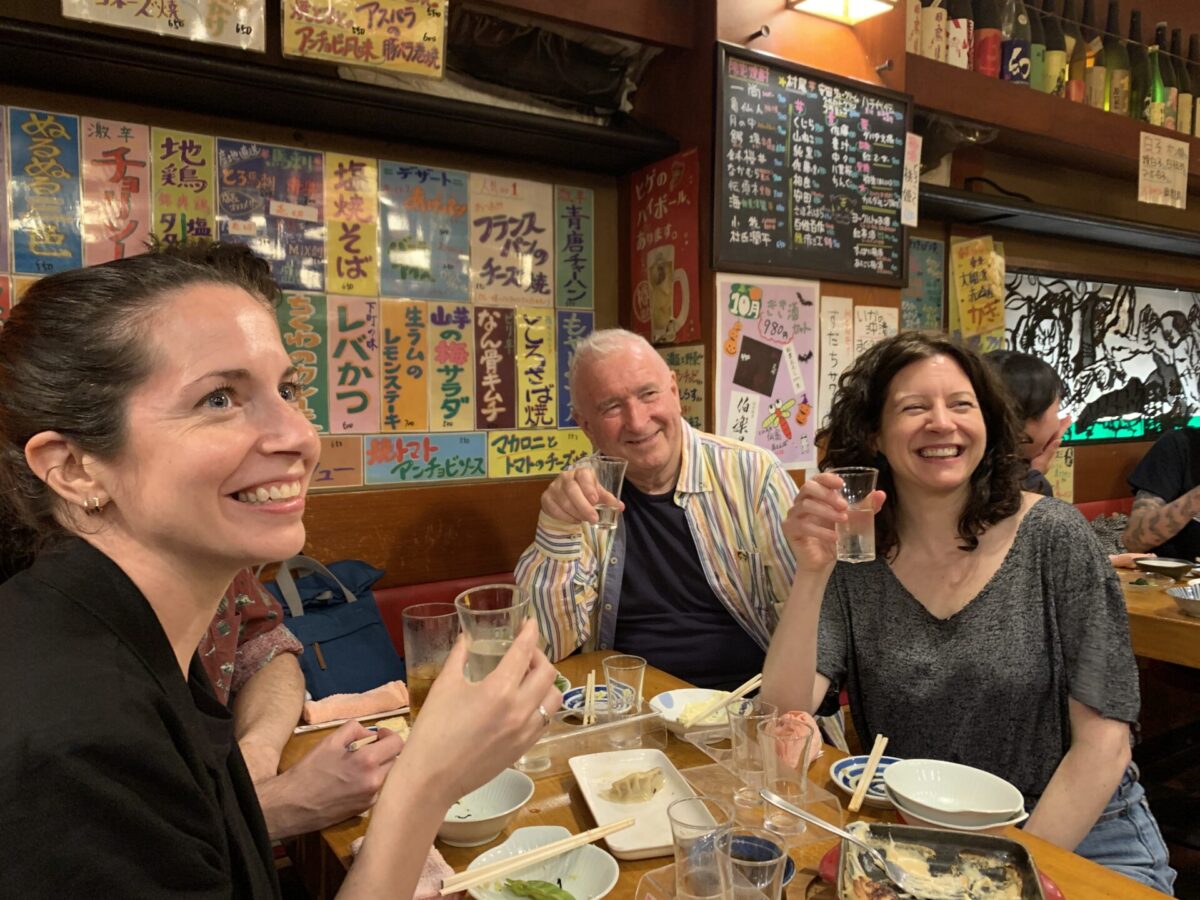 Find the Other Tours
▶Tour Packages
If you want to make travel easier, we suggest you look into tour packages.There are a wide range of tour packages out there to suit the accomodate for each traveler needs. Click the button below to find the best tour package from various Tour Operators!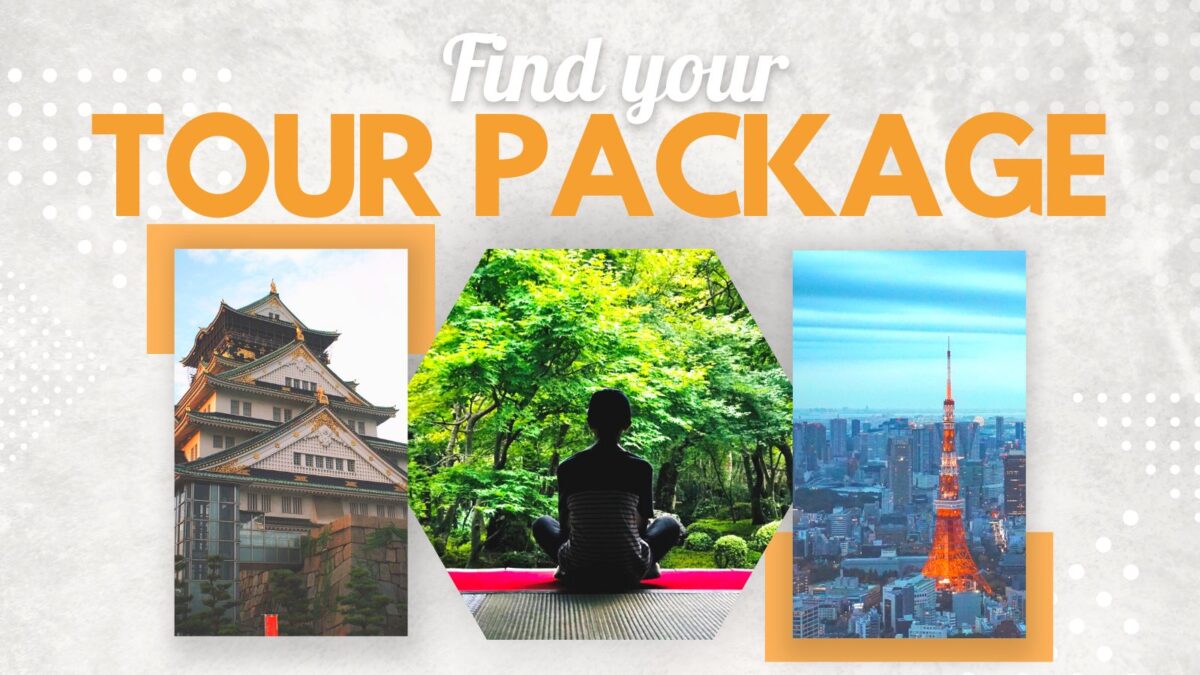 Follow us on Instagram, Facebook, Twitter, and TikTok for more travel inspiration. Or tag us to get featured!
Happy traveling!
Stay informed of the best travel tips to Japan, the most exciting things to do and see, and the top experiences to have with the Japan Wonder Travel Newsletter. Once every two weeks we will introduce you to our latest content.
Other articles you might like