Do you know there are many places where you can appreciate nature in Tokyo? You may imagine that Tokyo is a big city with lots of buildings, people, shops etc. but there are some places where you can still enjoy nature and beautiful landscapes quietly. If you feel a little bit tired from the hustle and bustle of the city, how about taking a little getaway trip to appreciate nature in Tokyo?
In this article, we will introduce you to the 10 best nature spots in Tokyo!Also check out the best parks in Tokyo for more of Tokyo's nature spots.
1. Todoroki Valley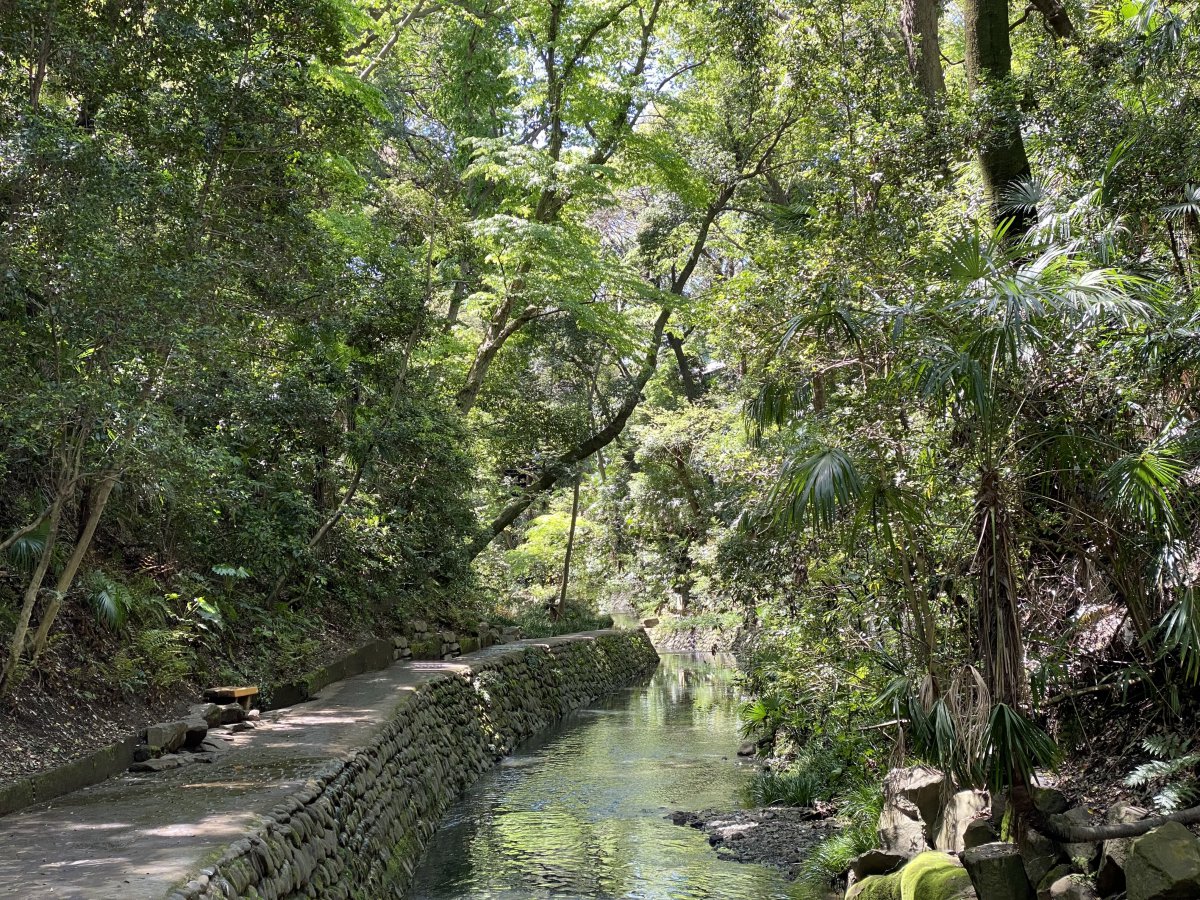 Todoroki Valley is located in the popular Setagaya ward, the southern part of Tokyo, and it's the only valley in central Tokyo. It only takes about 20 mins from Shibuya by train and it is one of the most accessible nature spots in Tokyo. As you walk through on a walking trail along the river for about 1 km, you will find yourself in full of nature.There is also a Japanese garden to see and also there is a small cafe where you can take a rest and have something to eat or drink.
How to get to Todoroki Valley
3 minute walk from Todoroki station (Tokyu-Ooimachi line). From Shibuya, take the Tokyu-toyoko line, then transfer to Tokyu-Ooimachi line at Jiyugaoka station.
Duration 20 min.
Costs ¥200
2. Mt. Takao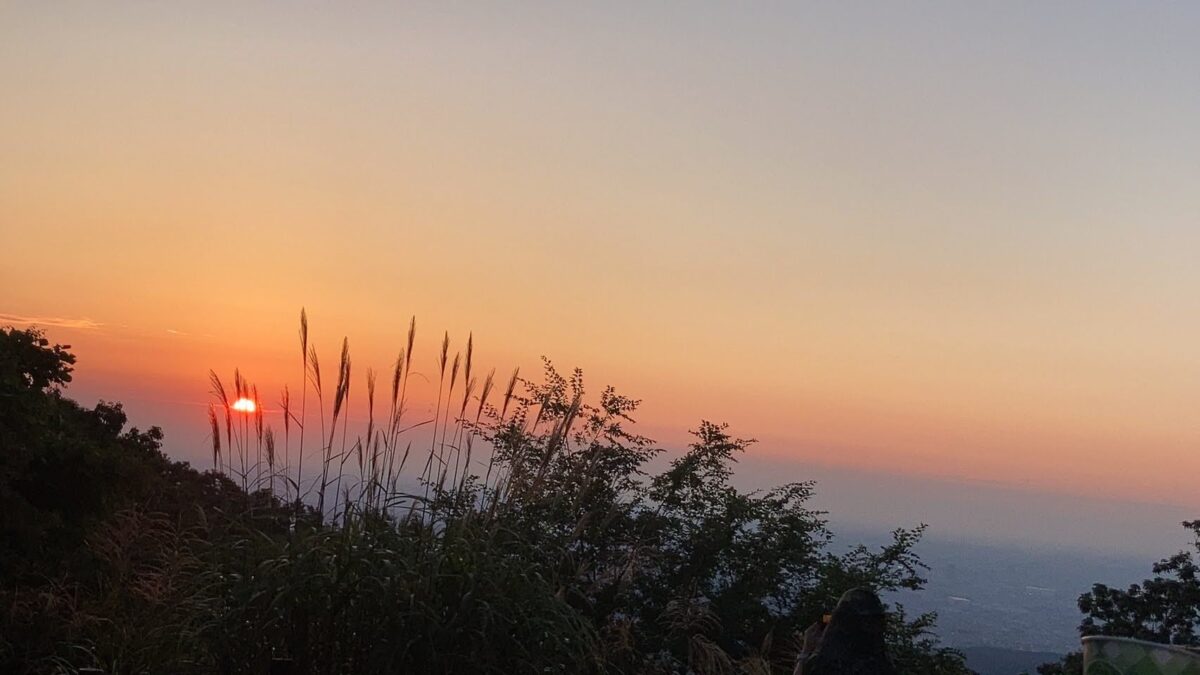 Mt. Takao is a popular nature spot close to Tokyo where people can have a fun climb to a summit that offers spectacular views! The altitude is 599m, and there are 7 main hiking trails, that differ in difficulty level, that you can take to reach the top. If you don't want to get tired or don't have enough time to complete the full trail, you can also take a cable car to reach the summit. While climbing, you can see lots of nature and the temple called "Yakuoin". Make a stop at the observatory and the view from the observatory is amazing!
You can easily make your way to the summit yourself, but if you would like to learn about the shrines and other spots on the way, consider a guided hike up Mount Takao.
How to get to Mount Takao
From Shinjuku station, take the Keio Line or JR Chuo Line to Takaosanguchi station. From here walk for 5 minutes to get to the starting point of the hiking trails or the cable car/ chair lift station.
Note: Takao station is NOT the closest station to Mt. Takao!
Duration 50-60 min.
Costs ¥390 – ¥800
3. Meiji Shrine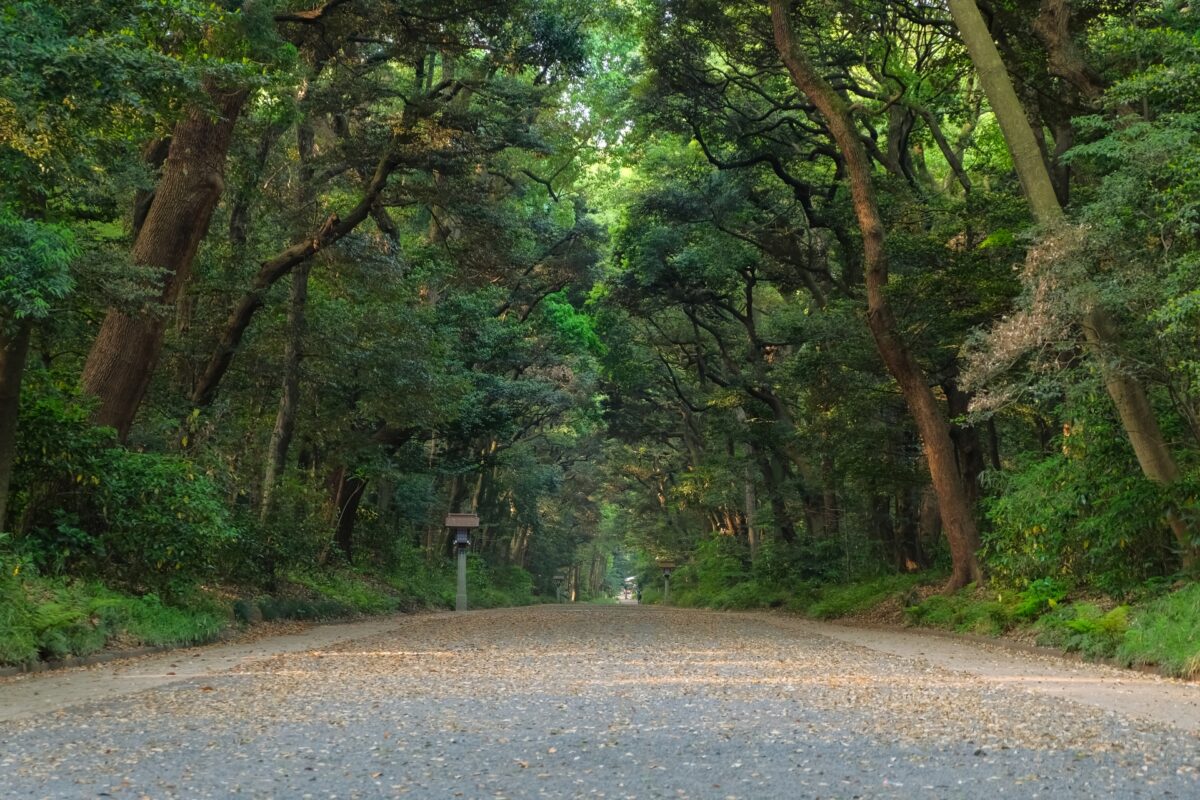 Meiji shrine or Meiji Jingu is one of the most popular Shinto shrines in Tokyo and is dedicated to the emperor Meiji and empress Shoken. The emperor Meiji played an important role to modernize the country during the Meiji period, the transition period. The Emperor and his wife planned the development of the park and planted trees from all over the country. It was a long term plan with phases spread over dozens of years. When you walk through the forested grounds with 170,000 trees donated from all over Japan, you can feel nature and the Japanese spirit. At the entrance you will see a large Torii gate with the park in its background, an amazing picture spot!
Meiji Jingu
Open from sunrise to sunset, see their website for more details.
Meiji Shrine is included on Tokyo Private Walking Tour (4 hours)
How to get to Meiji Shrine
2-3 minutes by foot from Harajuku station to the entrance.
4. Akigawa Valley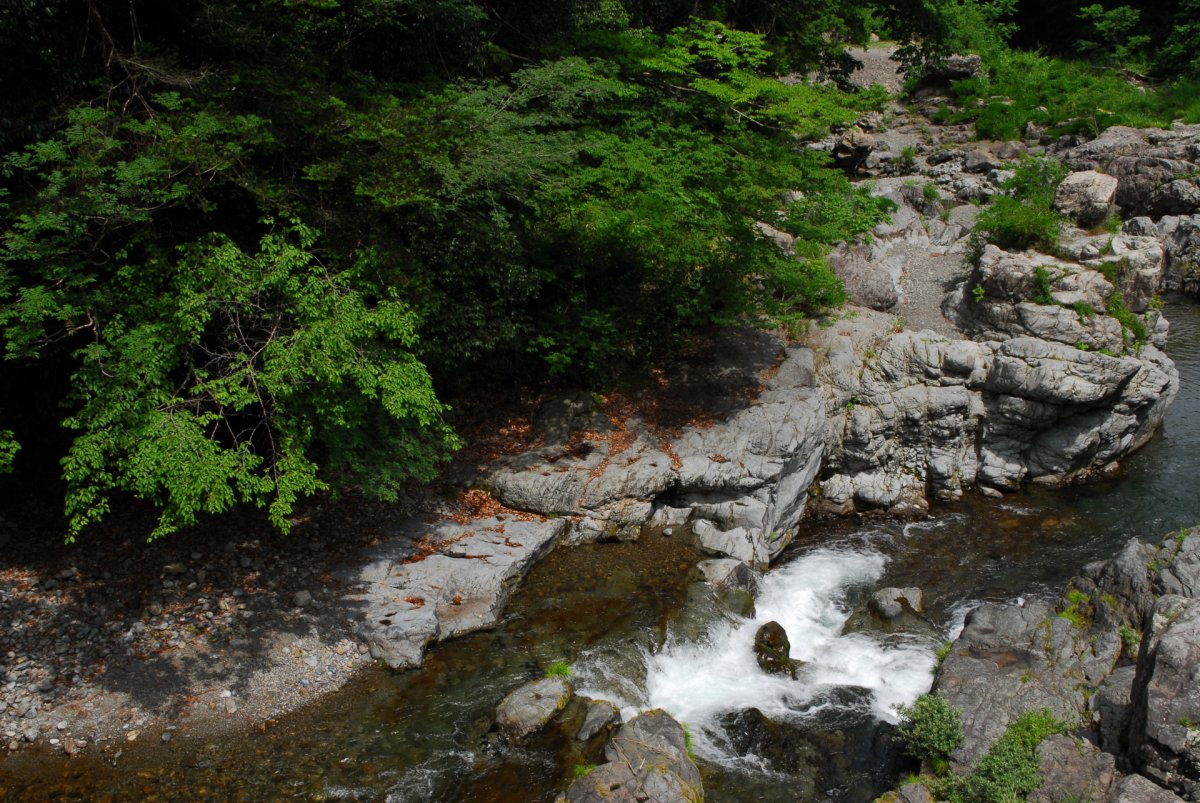 Akigawa Valley is located in Akiruno City, the western part of Tokyo. It takes about 60 mins by rapid train from the central part of Tokyo. The valley is surrounded by mountains, rivers and forests and visitors can enjoy the natural environment through four seasons. The autumn leaves season is especially beautiful and one of the best seasons to visit the valley. You can get some rest with fresh air and the stream of clear water from the river. You can enjoy lots of activities there too!
How to get to Akigawa valley
60 minutes by train from central Tokyo. Best to take the Chuo Line from Shinjuku station to Musashi-Itsukaichi Station. From there the bus (nr. 10 / 14 / 15 /18) to 十里木 (Yurigi).
Duration 90-120 min.
Costs from ¥1,060
5. Okutama Area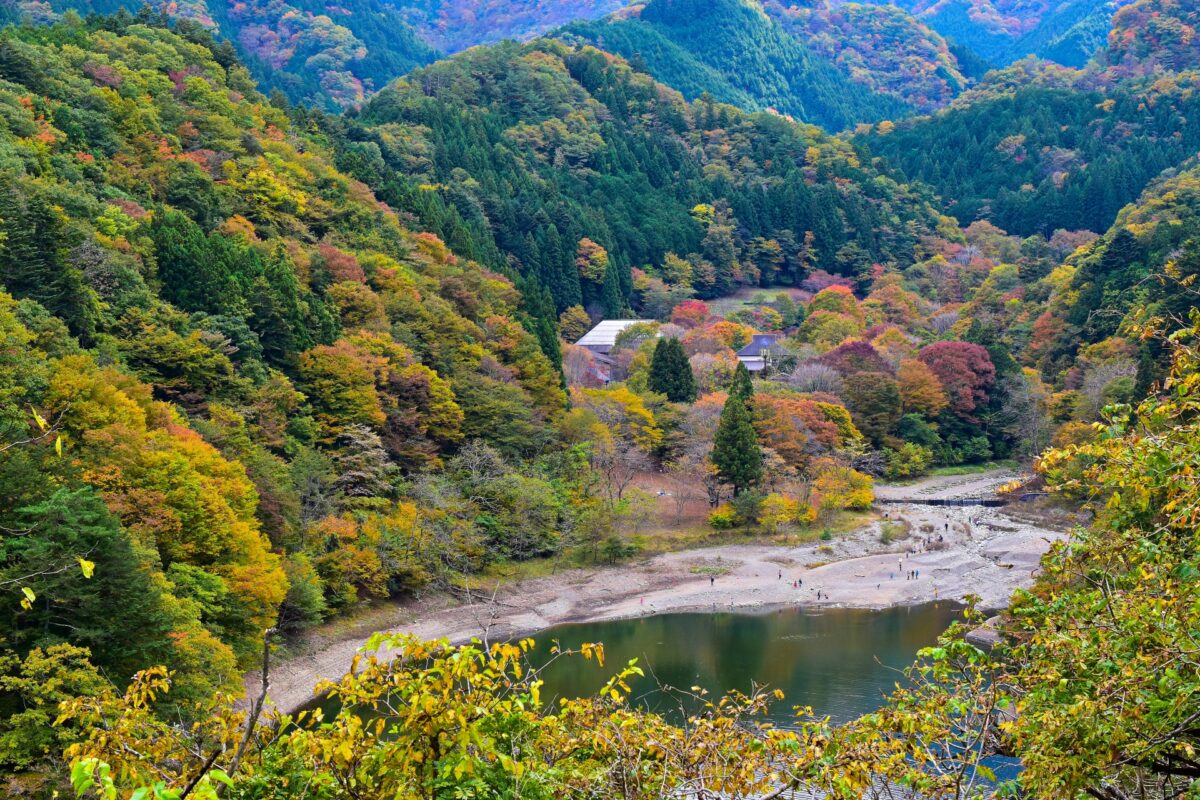 Okutama is the farthest nature spot you can access by train from central Tokyo. It is one of the unexplored spots in Japan. Okutama is surrounded by beautiful and magnificent nature. You can go to Lake Okutama which was created with the construction of the Dam. The blue water surrounded by greens is beautiful and very photogenic. This is a great area to hike too!
How to get to Okutama Area
A little under two hours by train from central Tokyo. Best to take the Chuo Line from Shinjuku station that will change into the Oume Line at Tachikawa station. Next, it will become the Oume line that continues into Okutama direction.
6. Hamarikyu Garden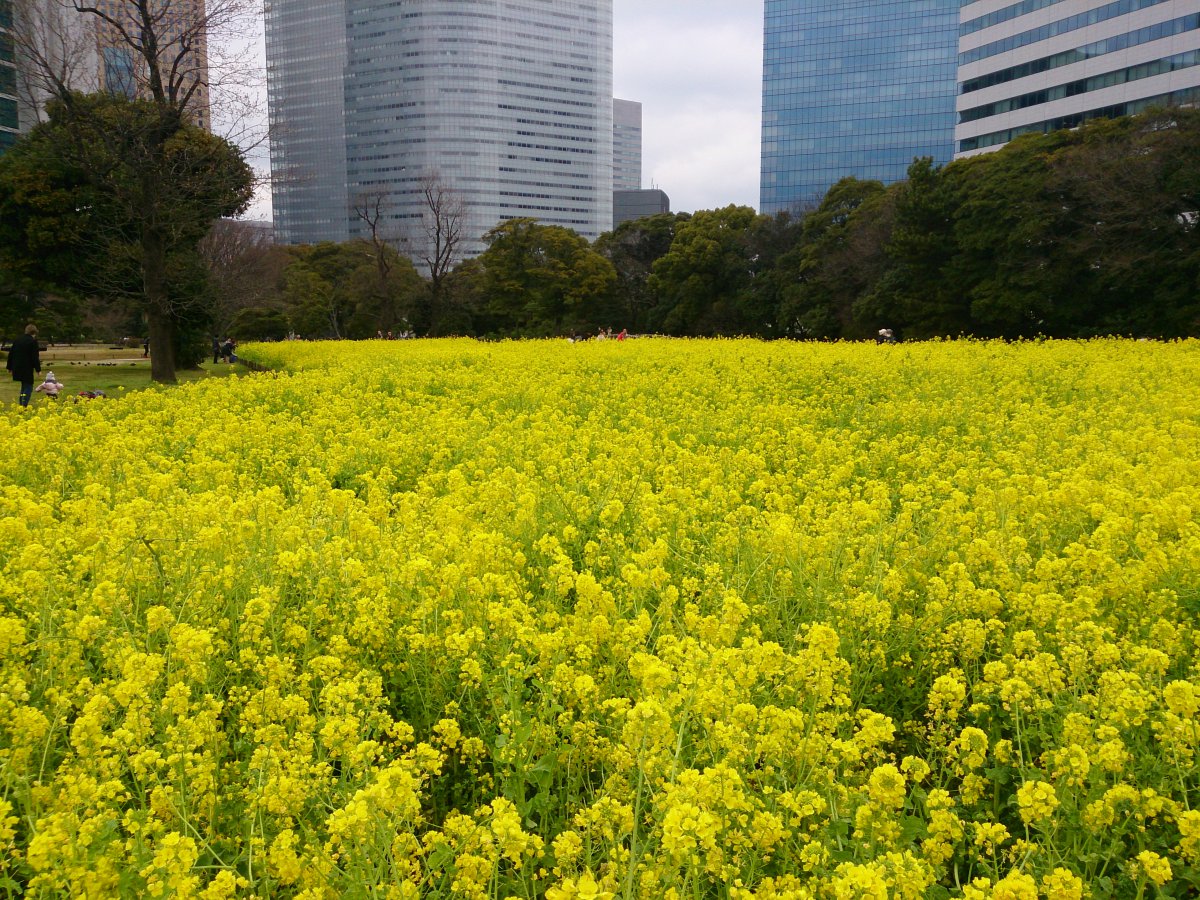 This is one of the most famous gardens in Tokyo, it's located next to Tsukiji Market near the Ginza area. The garden has served multiple purposes before it was remodeled as a public garden; its original purpose was to serve as the residence of the feudal lords for centuries. The Tokugawa Family also used the gardens as a duck hunting place and a place where they would take walks. The garden is stunning all year round, but especially during the famous sakura and autumn season. You can also enjoy matcha at a tea house by the pond.
Tip: Free guided tours are offered in English on Monday morning (10:30am) and Saturday morning (11am).
Hamarikyu Garden
Business hours; 9am – 5pm (Last entrance 4:30pm) 
Admission ¥300
How to get to Hamarikyu Garden
To Otemon gate, get off at Oedo Line Tsukiji Shijo station or Shiodome station and walk 7 minutes.
7. Kiyosumi Garden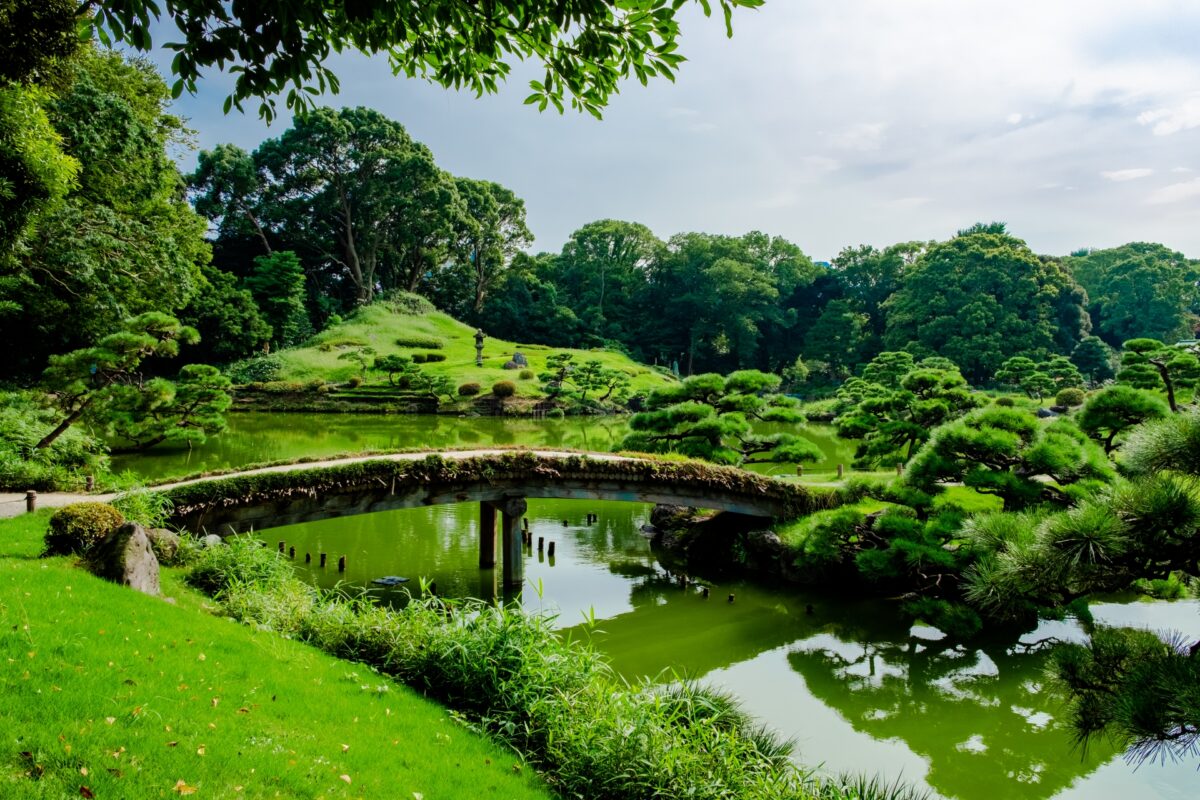 Kiyosumi Garden is another traditional Japanese garden located in Kiyosumi Shirakawa, on the east side of Tokyo. In the 1870's Iwasaki Yataro, the founder of Mitsubishi, selected this garden as a place for his employees to enjoy some leisure time and for entertainment to the important guests. Rocks from all over Japan were brought in to create its special design, including waterfalls. After the garden was completed in the Meiji period, it became a popular leisure spot, with many people taking a stroll around the pond. The park was opened to the public in 1932. It is not as big as Hamarikyu so it is easy to explore the gardens. The view is beautiful and you will feel calm and relaxed from it.
Kiyosumi Garden
Business hours; 9am – 5pm
Admission ¥150 (adult)
How to get to Kiyosumi Garden
Take the Oedo Line or Hanzomon Line and get off at Kiyosumi Shirakawa station. From there it is a 3 minute walk to the garden.
8. Shinjuku Gyoen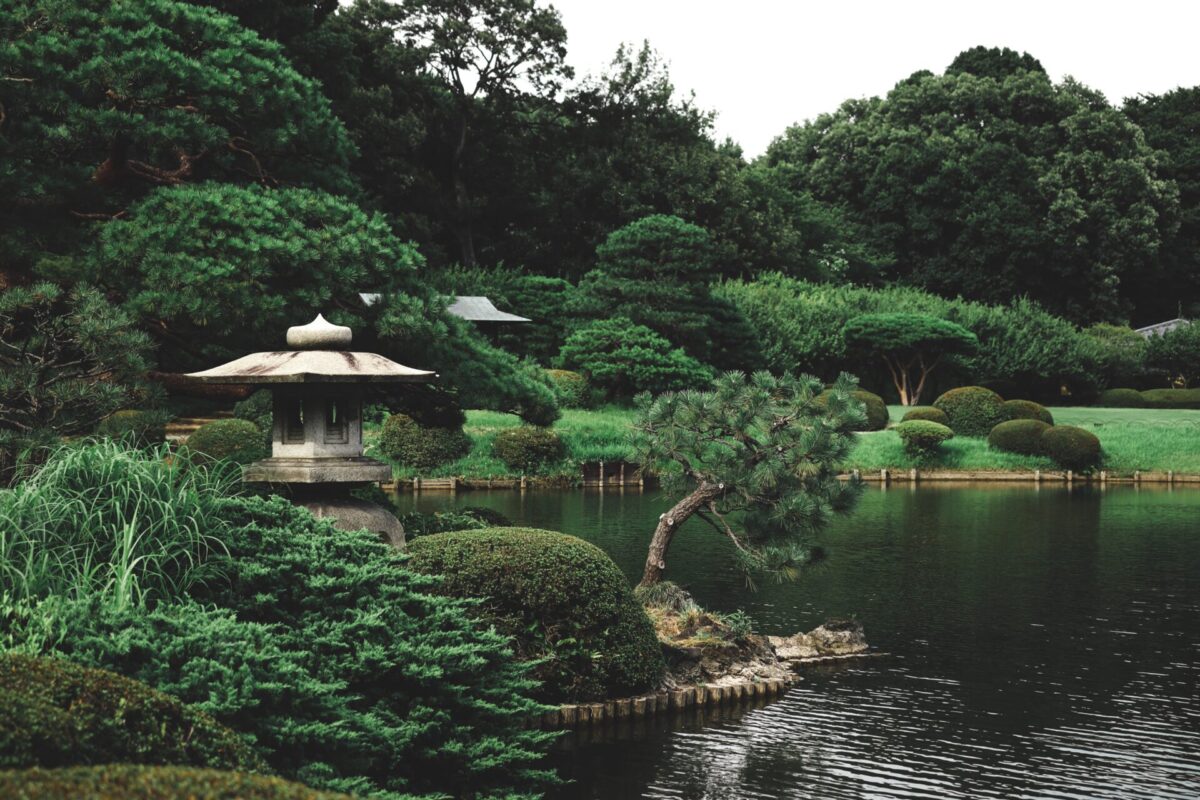 Shinjuku Gyoen is one of the biggest parks in Tokyo, it not only has a Japanese garden but also European style gardens. The mixture of those gardens makes the atmosphere more elegant. It was originally constructed as a residence of the Naito family in the 16th century and finished in 1906 as an imperial garden. The large number of different sorts of cherry blossom trees make the park extremely popular for hanami.
Shinjuku Gyoen
Business hours; 9am – 4pm Oct. 1st – Mar. 14
9am – 5.30pm Mar. 15 – Jun. 30 & Aug. 21 – Sep. 30
9am – 6.30pm Jul. 1st – Aug. 20
*closed on Monday
Admission ¥500
How to get to Shinjuku Gyoen
The park has three access gates:
Shinjuku Gate – 10 minute walk from JR Shinjuku station, New South Exit. Or a 5 minute walk from Shinjukugyoenmae Station. 
Okido Gate – 5 minute walk from Shinjukugyoenmae Station.
Sendagaya Gate – 5 minute walk from JR Sendagaya Station.
9. Yoyogi Park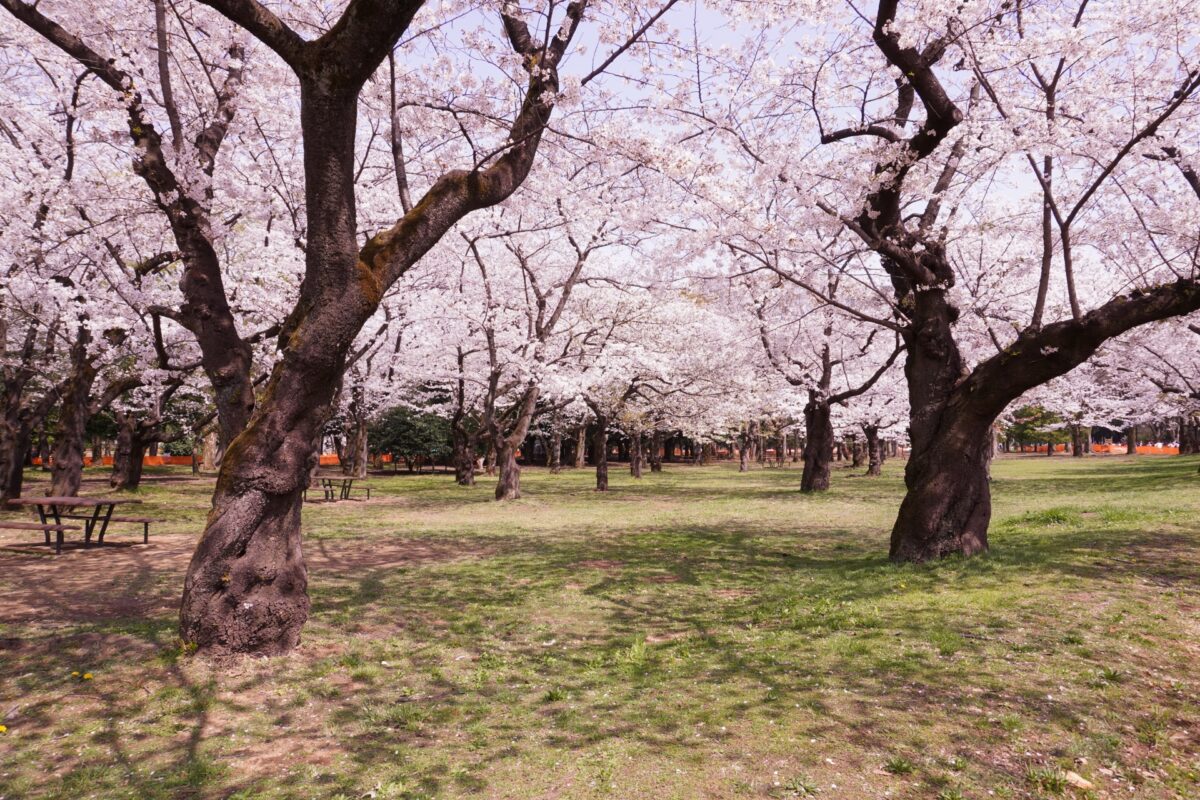 Yoyogi Park has easy access from the main sightseeing spots like Shibuya and Harajuku. It is a popular park for both locals and tourists and you will see many locals spending their weekends here, picnicking, doing sports and even making music. In spring, the park also attracts large crowds for hanami (cherry blossom viewing parties). A visit to Yoyogi park can be easily combined with the neighboring Meiji Shrine.
How to get to Yoyogi park
3 minutes walk from JR Line Harajuku station, Yoyogi Koen station and Meiji-jingumae station.
10. Showa Memorial Park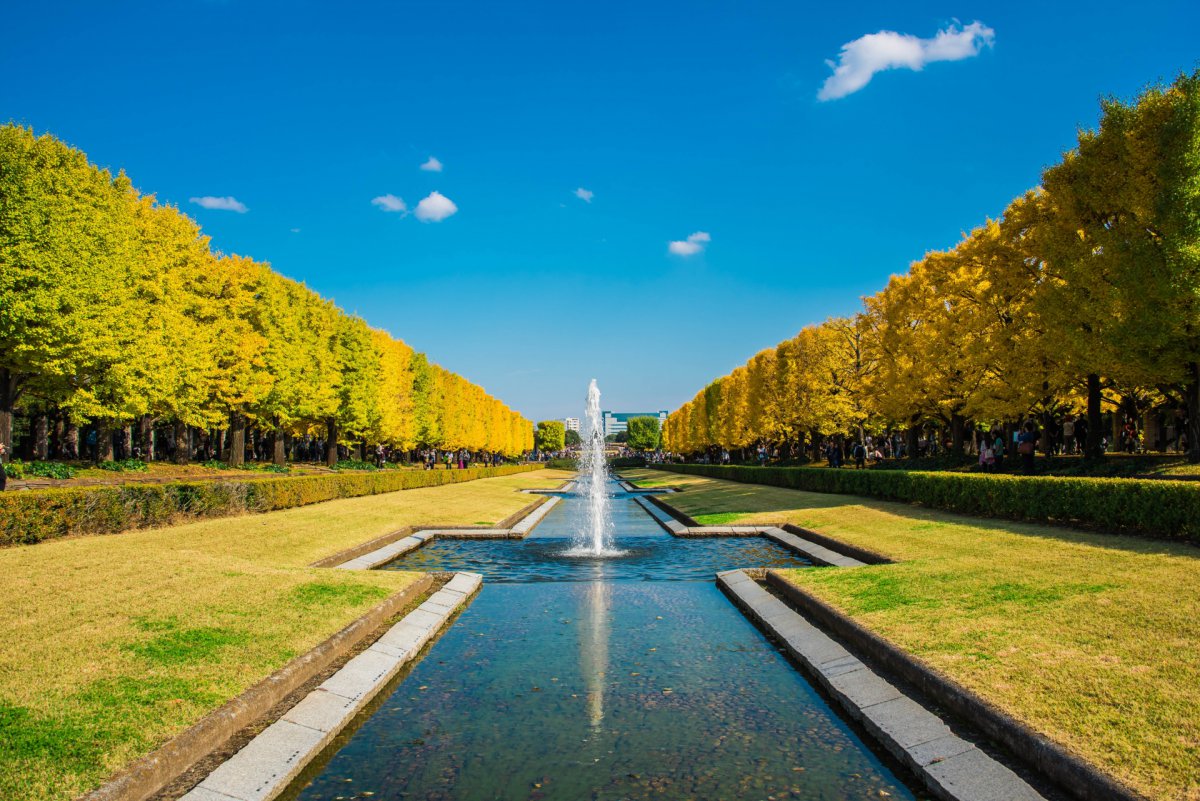 Showa Memorial Park is a city park located on the west side of Tokyo, in Tachikawa. Each season you can see a large variety of flowers and plants at this huge park. It was opened in 1983 to celebrate the 50th anniversary of Emperor Showa. Every year in summer, the Tachikawa Festival and Fireworks has been held there since1954. In the December month, the park is also beautifully illuminated with thousands of Christmas light.
Showa Memorial Park
Business hours;
9.30am – 5pm Mar. – Oct.
9.30am – 4.30pm Nov – Feb
*9.30am – 6pm Apr. – Sep. on Saturdays, Sundays and Holidays
Admission ¥450
How to get to Showa Memorial Park
To Akebono Gate, 10 minutes walk from Tachikawa station
These are our recommended nature spots in Tokyo, some spots where you can enjoy the nature in the middle of the city as well as places which are a little bit further away from the central part of Tokyo.
Do you want to know the history and fun facts behind the area? Then why don't you take our "Tokyo Private Tour"  and customize your trip to enjoy both the modern cityscape and nature in Tokyo in one day?
▶Japan Wonder Travel Tokyo Private Tour
If you would like to get more information about guided tours in Tokyo or other parts of Japan, please visit our website. We hope you have a good time in Japan! 
Follow us on Instagram or Facebook and Twitter for more travel inspiration. Or tag us to get featured!
Happy travelling!
Stay informed of the best travel tips to Japan, the most exciting things to do and see, and the top experiences to have with the Japan Wonder Travel Newsletter. Every week we will introduce you to our latest content.
---
This post contains some affiliate links. When you click through and make a purchase we may receive some commission, at no extra costs to you.
---
Blogs that you might also like: