Shibuya is one of the busiest areas in Japan well-known for its iconic crossing called "Shibuya Crossing". But Shibuya has more than that, it is also loved and visited by a lot of people of all ages because of its good mixture of traditional and modern culture. In this article, we will introduce some tourist spots in Shibuya, including not only the latest and most fashionable spots but also historical sites which still preserve old memories of Japan.
▼Want to explore the rest of Tokyo? Check out our Private Tour!
Tokyo 1-Day Highlights Private Walking Tour (Customizable, 8-Hour)
Explore the city highlights on our Tokyo private walking tour! We'll take you to the lively Tsukiji Fish Market, traditional Asakusa, historical Meiji Jingu Shr...
1. Start your day at Shibuya station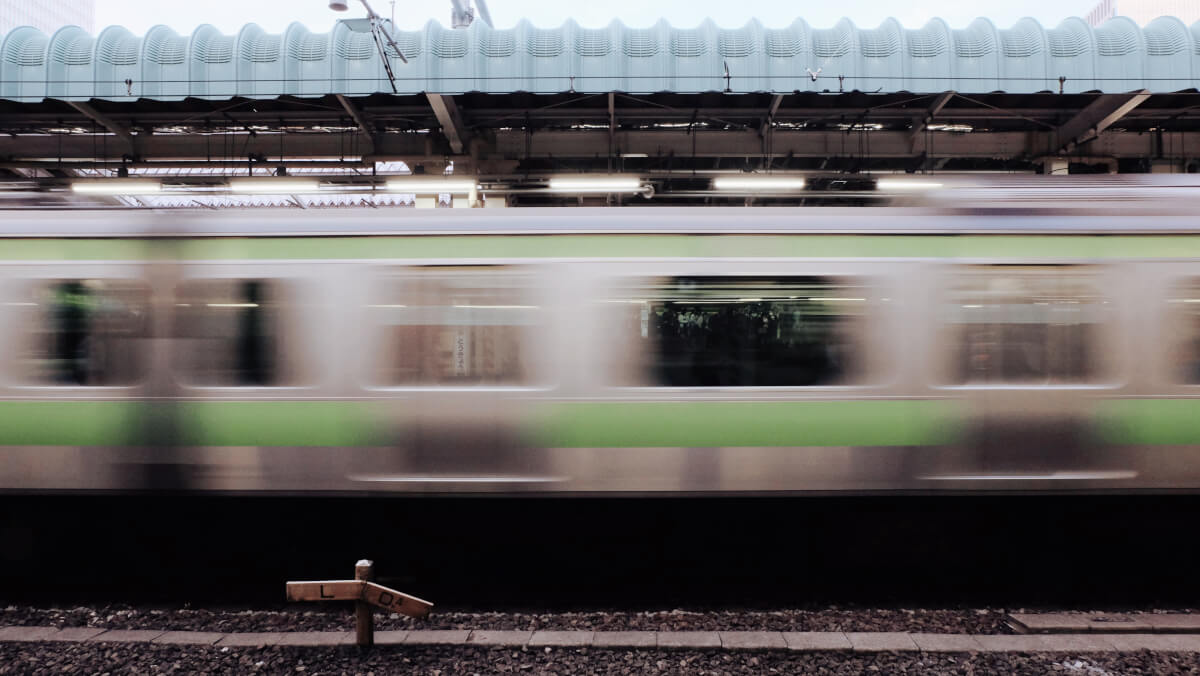 Shibuya station has a long history, it has been in operation since 1885 when it started as a stop on the Shinagawa Line, nowadays known as the Yamanote Line. Shibuya station is the second busiest railway station in Tokyo, handling on average 2.4 million passengers each day! The station is operated jointly by East Japan Railway Company (JR East), Keio Corporation, Tokyu Corporation, and Tokyo Metro. With trains operating from early in the morning around 5am until after midnight. In addition, trains come every 2 or 3 minutes and, like every other train in Japan, are very punctual at all times.
2. Shibuya Crossing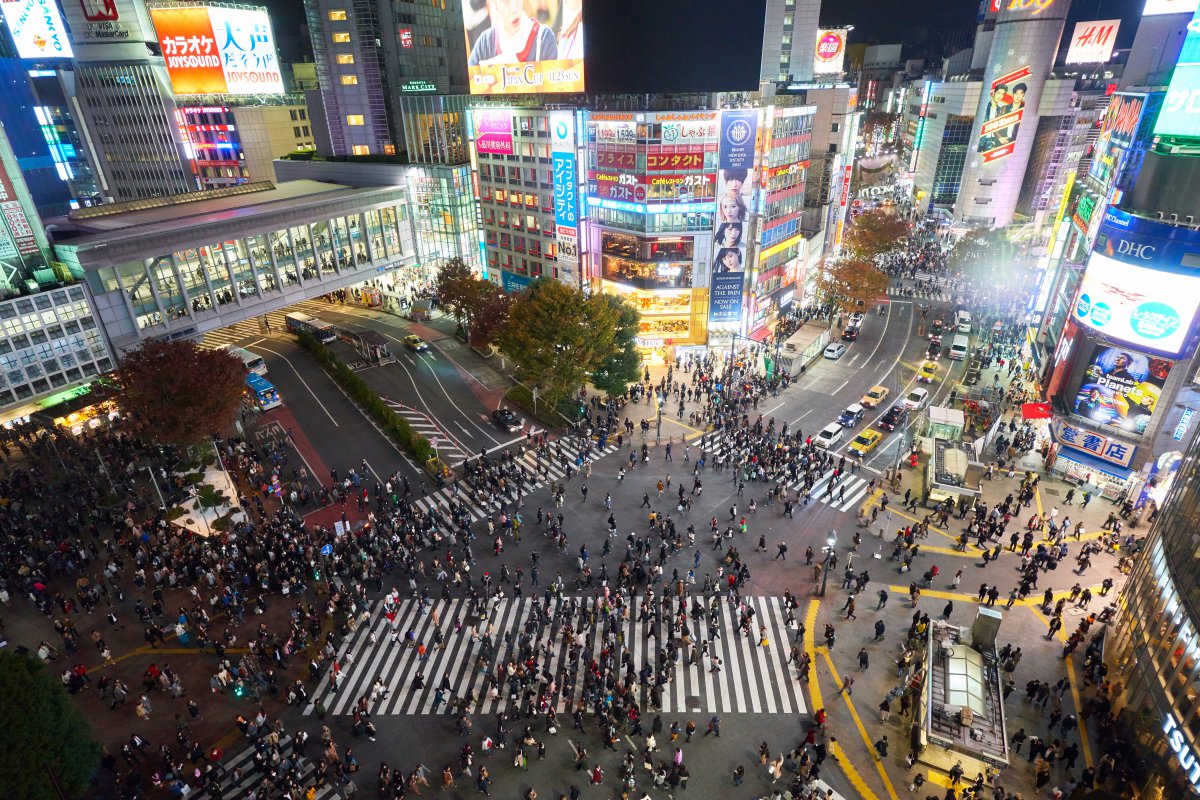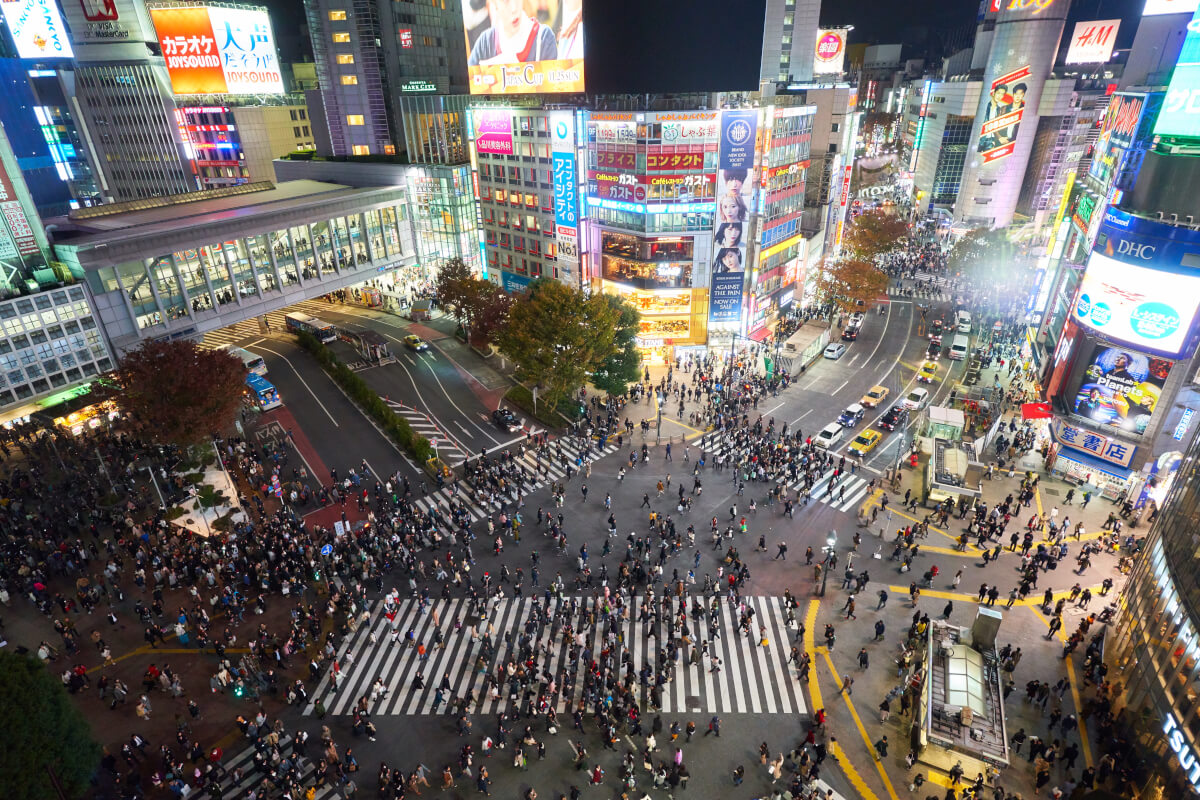 The first photogenic spot is right in front of the station: Shibuya Crossing. It is said that this is the busiest pedestrian crossing in the world (on average 2,500 people cross the streets at the same time!). You can probably imagine it gets really crowded on the weekends, and it's quite a surprise to watch how pedestrians avoid bumping into each other while crossing it. You can take pictures while waiting for the traffic lights, or from the observation deck called Shibuya Sky, on the top of Shibuya Scramble Square. It is a large-scale shopping complex that opened in 2019.
Shibuya Scramble Square Official Website
9am – 11pm
¥2,000 (online tickets ¥1,800)
3. Hachiko – The famous, loyal Akita dog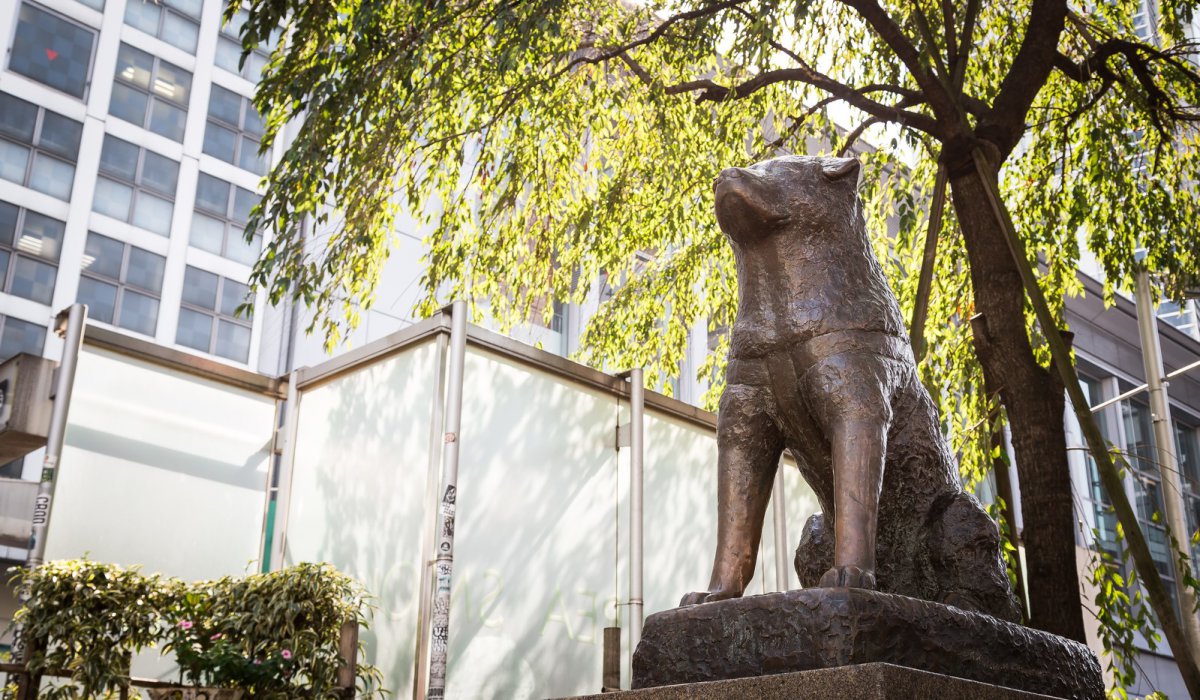 Right in front of Shibuya station, there is a bronze statue of a Japanese Akita dog. His name is Hachiko or Hachi, and he is made after a dog that lived about 100 years ago. His owner was a professor who took the train from Shibuya, where Hachiko would wait for him every day. After the professor suddenly passed away, Hachiko was waiting for his owner to come back in front of Shibuya station for years, until he passed away himself. People were impressed by the dogs' loyalty and built the bronze statue that is attracting many tourists nowadays. There is even a film made after the story, be warned; it is a real tear-jerker.
4. Shibuya Center Gai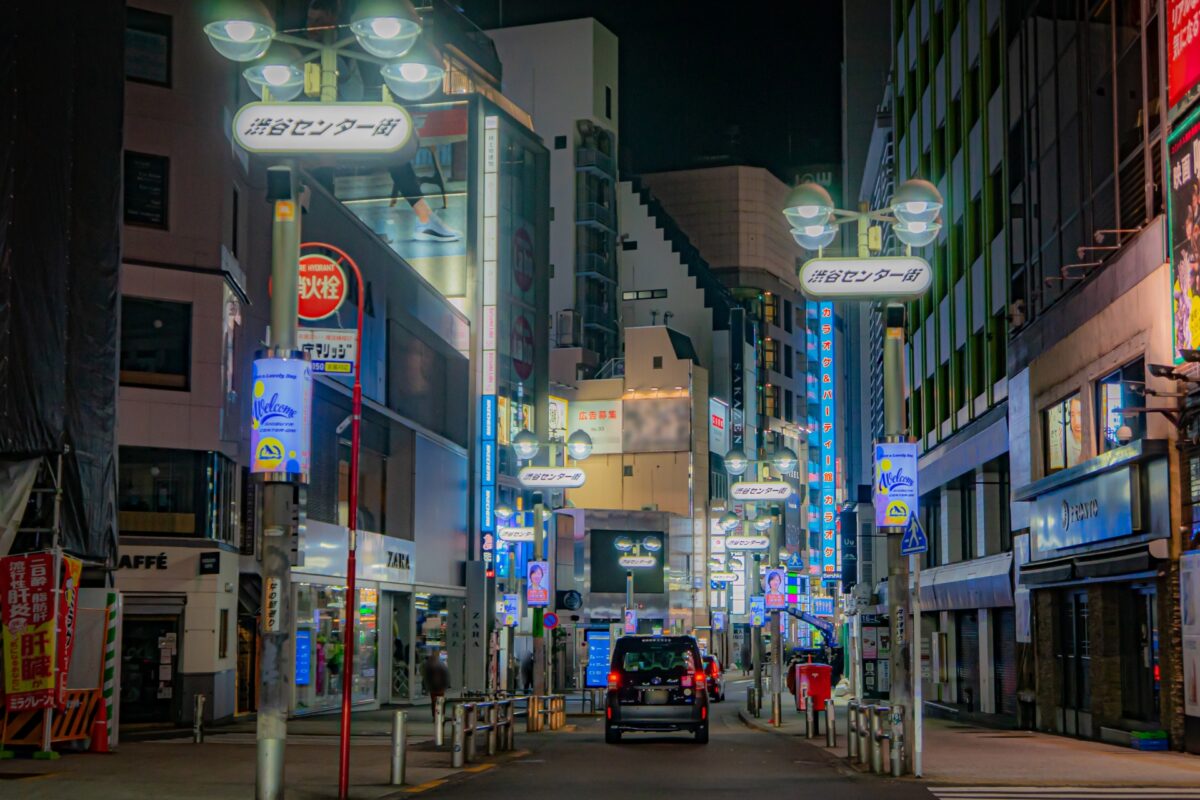 Shibuya Center Gai is a famous shopping street that is accessible from Shibuya station. You won't miss it as it is really close to the bronze statue of a dog that we just mentioned above! This is a great spot to experience Japanese culture such as fashion and karaoke. The street shines bright at night with most signs decorated with flashy neon lights. Take a short stroll, and absorb the craziness of Shibuya!
5. Takeshita Street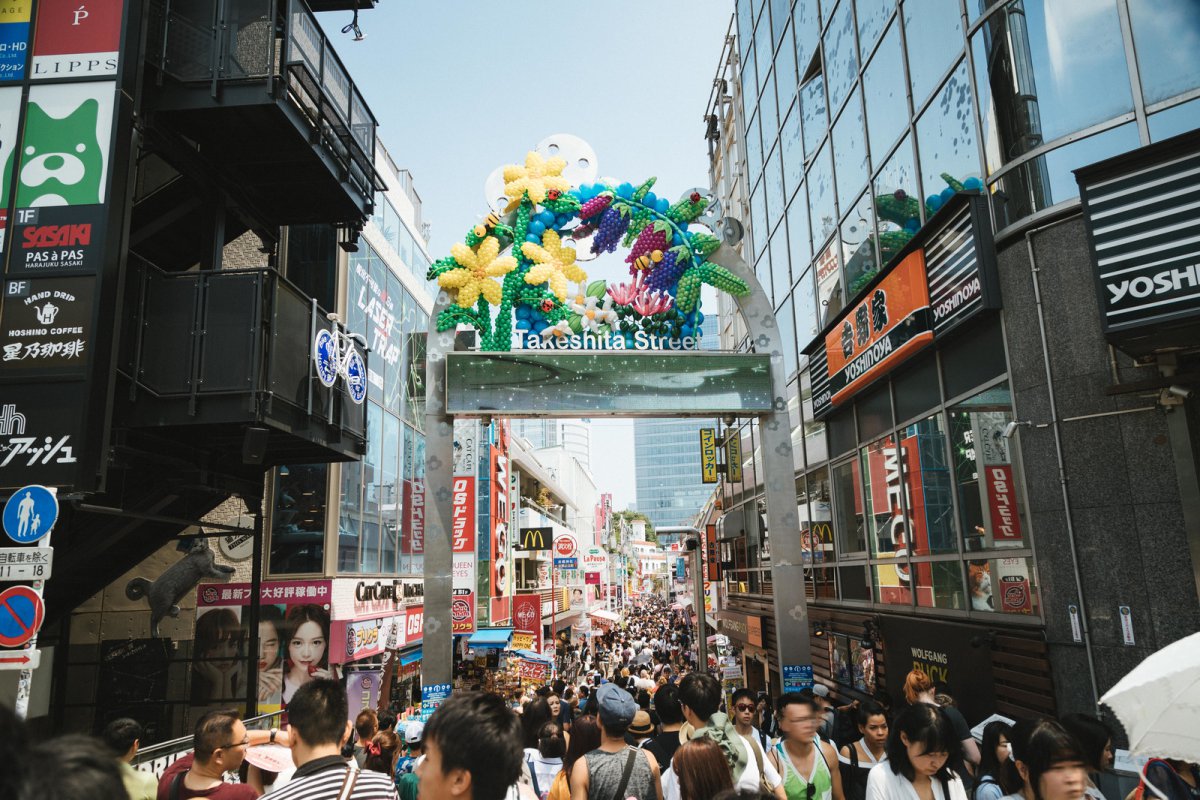 Takeshita street is another pedestrian shopping street located in Harajuku; the center of Japanese pop-culture known as Kawaii (cute in English). It is definitely a must-visit place if you are interested in Japanese fashion! It is located only one stop on Yamanote Line after Shibuya station. Or if you prefer to avoid the crowded train, you can walk from Shibuya station and it takes only 15 to 20 minutes. There are lots of boutiques and attractive shops selling tasty foods with unique appearances perfect for capturing your best memories!
Our recommendation is to get rainbow cotton candy at "Totti Candy Factory". They sell colorful, rainbow cotton candy, completely different from the ordinary one. This huge, sweet cotton candy will surprise you and is a great addition to your Harajuku picture.
6. Cat Street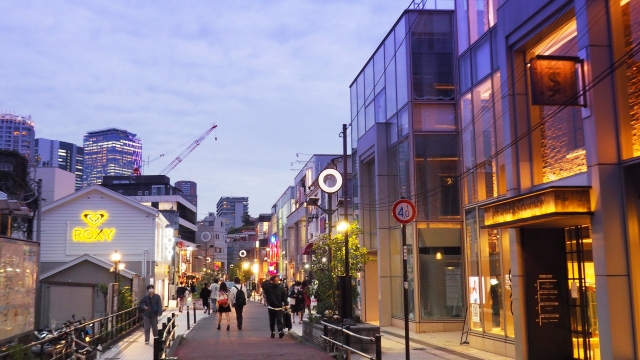 Off the main streets of Harajuku and Omotesando, Cat Street is a pedestrian area, inaccessible to cars. Although it has the word "cat" in its name, it doesn't mean that there are many cats on the street. Over the street has become a popular place for local boutique shops, food trucks, and cafes. It's a shopping street quite similar to Takeshita Street in terms of size and location. Though unlike the other busy streets in the area, at cat street you can enjoy a more quiet and local atmosphere while strolling around. Don't hesitate to walk into some of the back alleys, they are home to some amazing hidden hotspots too.
7. Meiji Shrine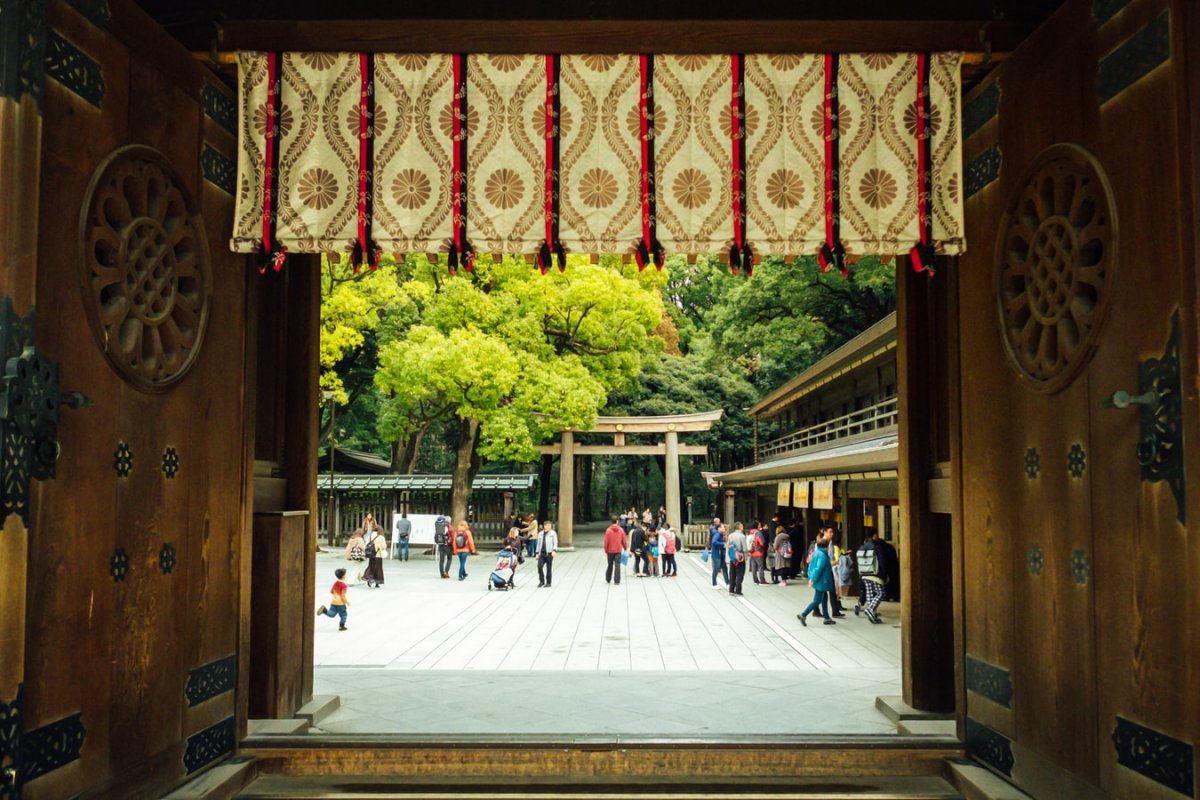 Next, we will introduce some tourist sites focusing on the traditional aspects of Japan starting with the Meiji Jingu Shrine. Meiji Jingu Shrine is an old Shinto shrine in the Harajuku area and it is the most visited shrine in Japan on New Year's Day. It takes only 3 minutes to get there from Harajuku station on foot. The shrine itself is surrounded by nature, and it has a beautiful Japanese-style garden called Meiji Shrine Imperial Garden.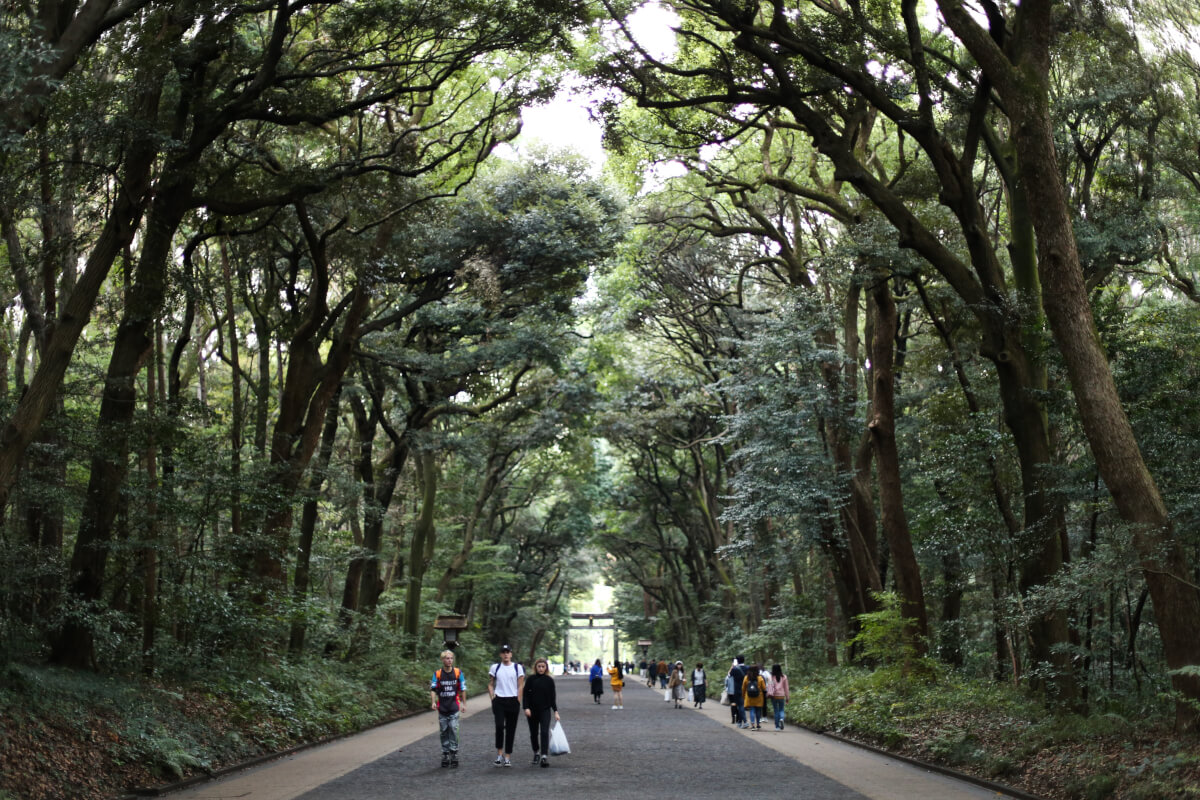 You can enjoy several kinds of flowers and autumn leaves depending on the season. In addition, they have a special building for wedding ceremonies, so you can see one if you are lucky! If you feel a little bit tired from a long journey and need someplace that makes you feel better, it could be a perfect place to relax while taking pictures!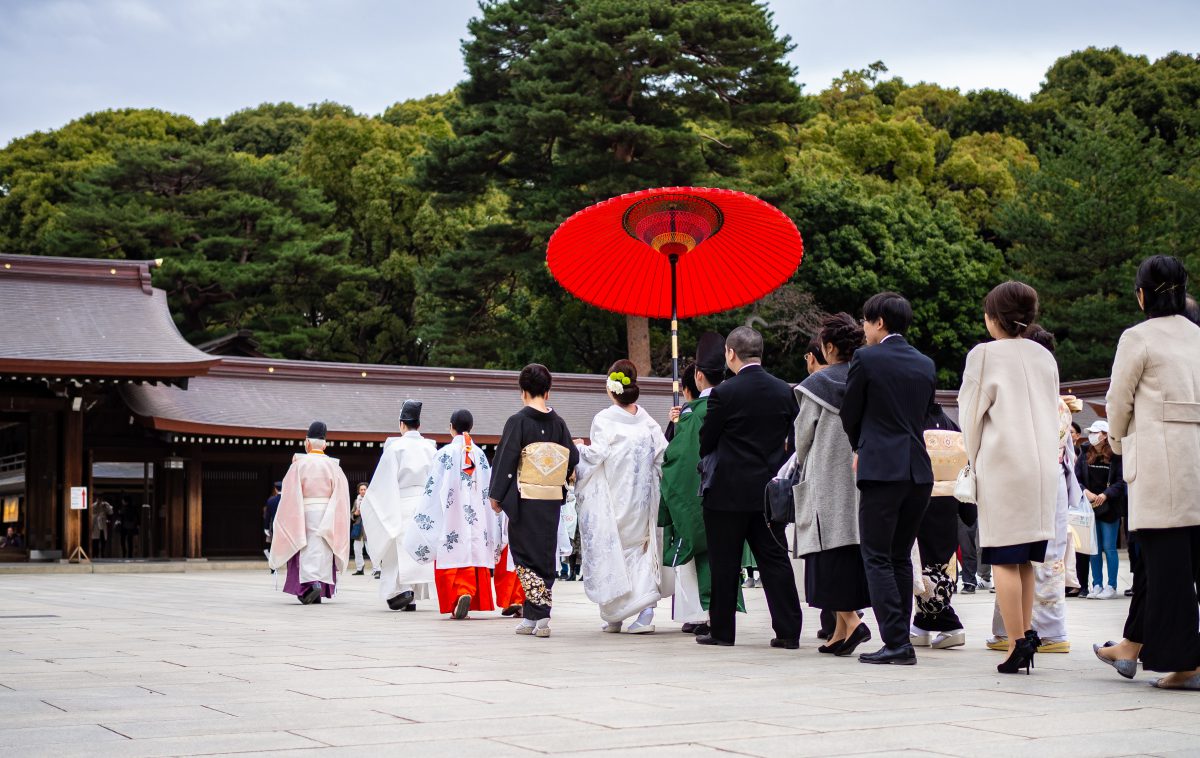 Meiji Shrine Official Website
Meiji Jingu opens with sunrise and closes with sunset.
Recommended articles: Complete Guide to the Meiji Jingu Shrine
8. Tokyo Camii & Turkish Culture Center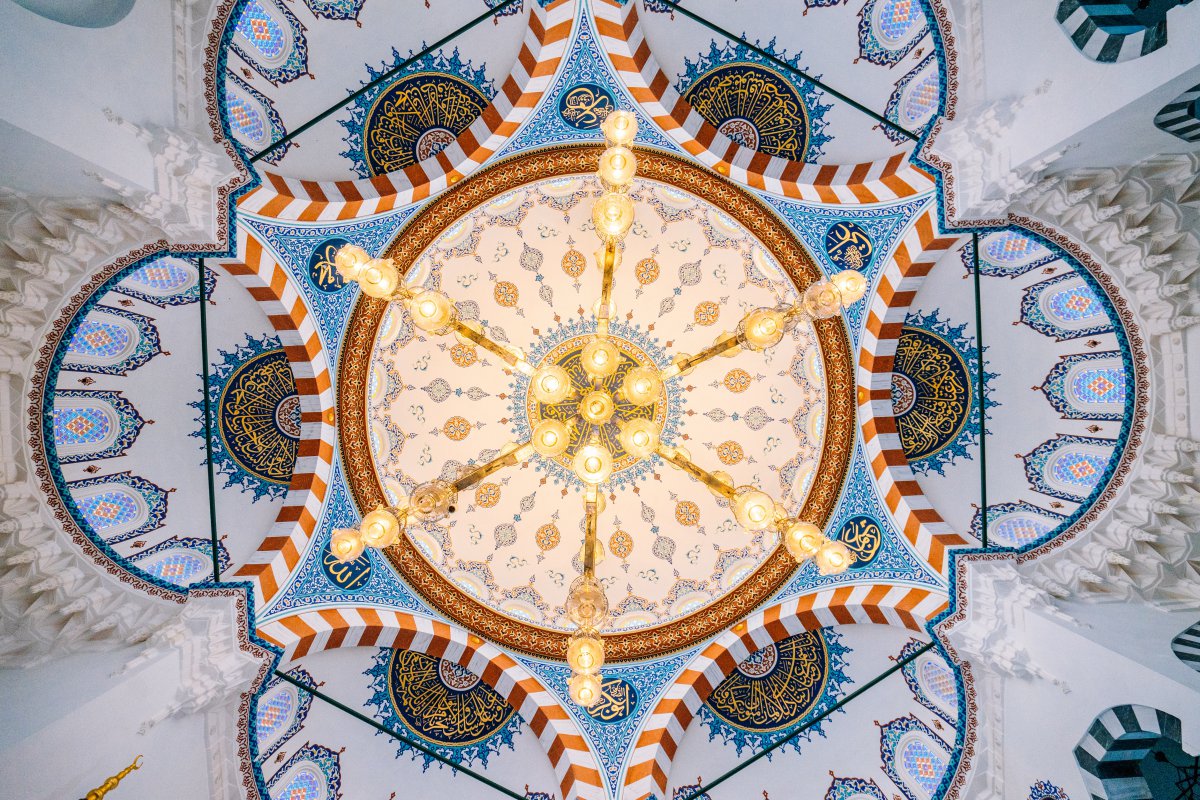 Tokyo Camii & Turkish Culture Center is the largest mosque in Japan. This mosque is open to the public, and you can enter for free. It is a great sacred place to learn Turkish culture and for a religious experience. There is a strict dress code, so you should be careful what to wear when you enter the building (check their website for the proper dress code).
The building itself is of great beauty, so don't forget to take pictures from outside!
Tokyo Camii & Turkish Culture Center Official Website
10am – 6pm
Recommended Tours in Shibuya
Japan Wonder Travel Tours in Tokyo
Japan Wonder Travel is a travel agency that offers guided tours throughout Japan.
From private walking tours to delicious Food and Drink tours, we can help organize the best tours just for you! If you want to explore Japan and learn more about the history and backstories of each area you are traveling in, our knowledgeable and friendly guides will happily take you to the best spots!
In addition, we can provide you with any assistance you may need for your upcoming trip to Japan, so please feel free to contact us if you have any questions or need some help!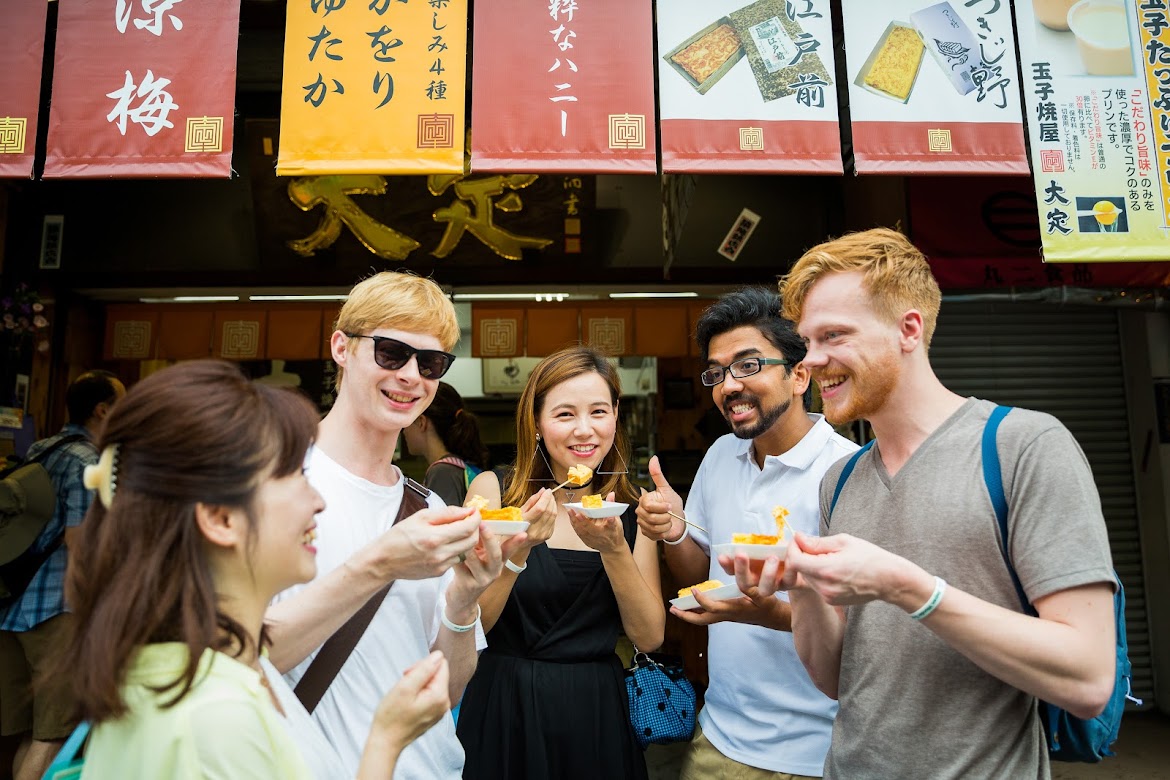 ▶Tokyo 1–Day Highlights Private Walking Tour (8 Hours)
There's no better way to explore an area than taking a tour with a knowledgeable local guide. You will have the chance to learn about the history and interesting background stories of Tokyo, as well as discover some hidden gems which can be hard to do without a guide.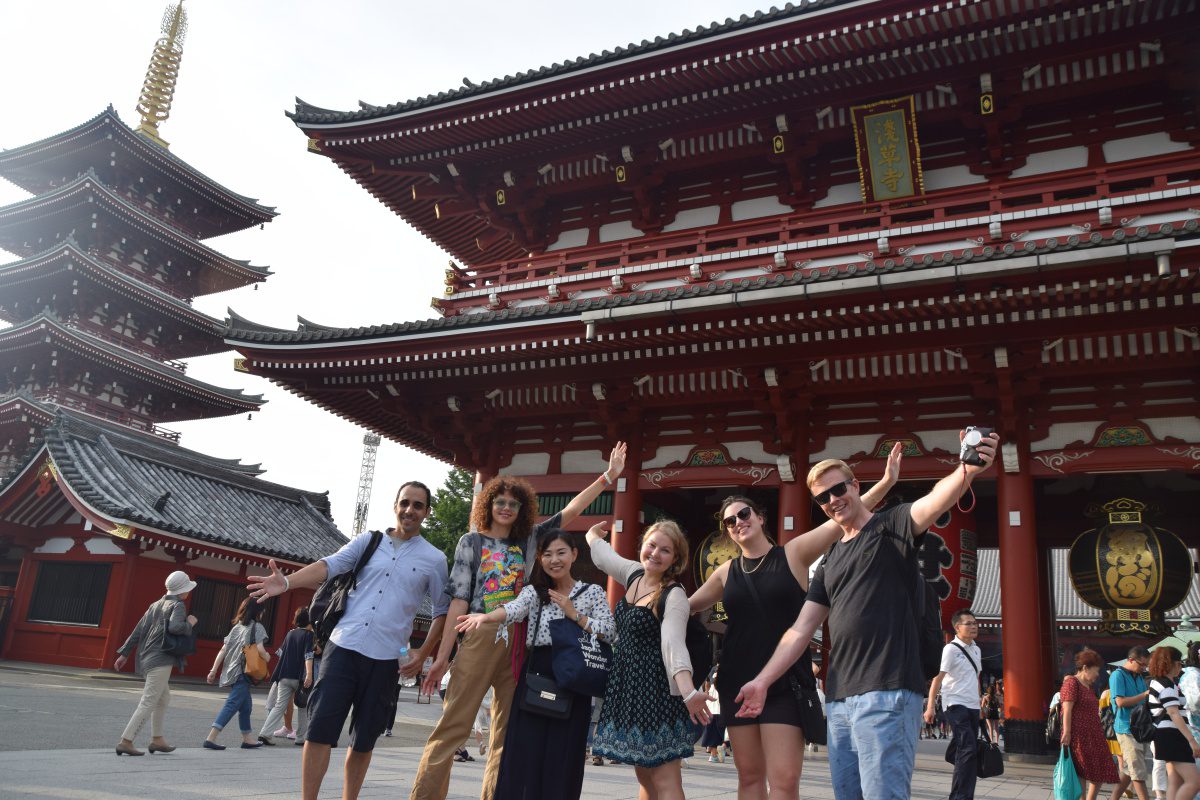 ▶Shinjuku Bar Hopping Tour: Experience Tokyo's Nightlife in Izakaya
Check out the best spots in Shinjuku while bar hopping through the lively and vibrant area. Try some delicious local food and drink as you explore the narrow yet photogenic alleys that the town has to offer. Experience Japanese izakaya culture and drink in Shinjuku like the locals!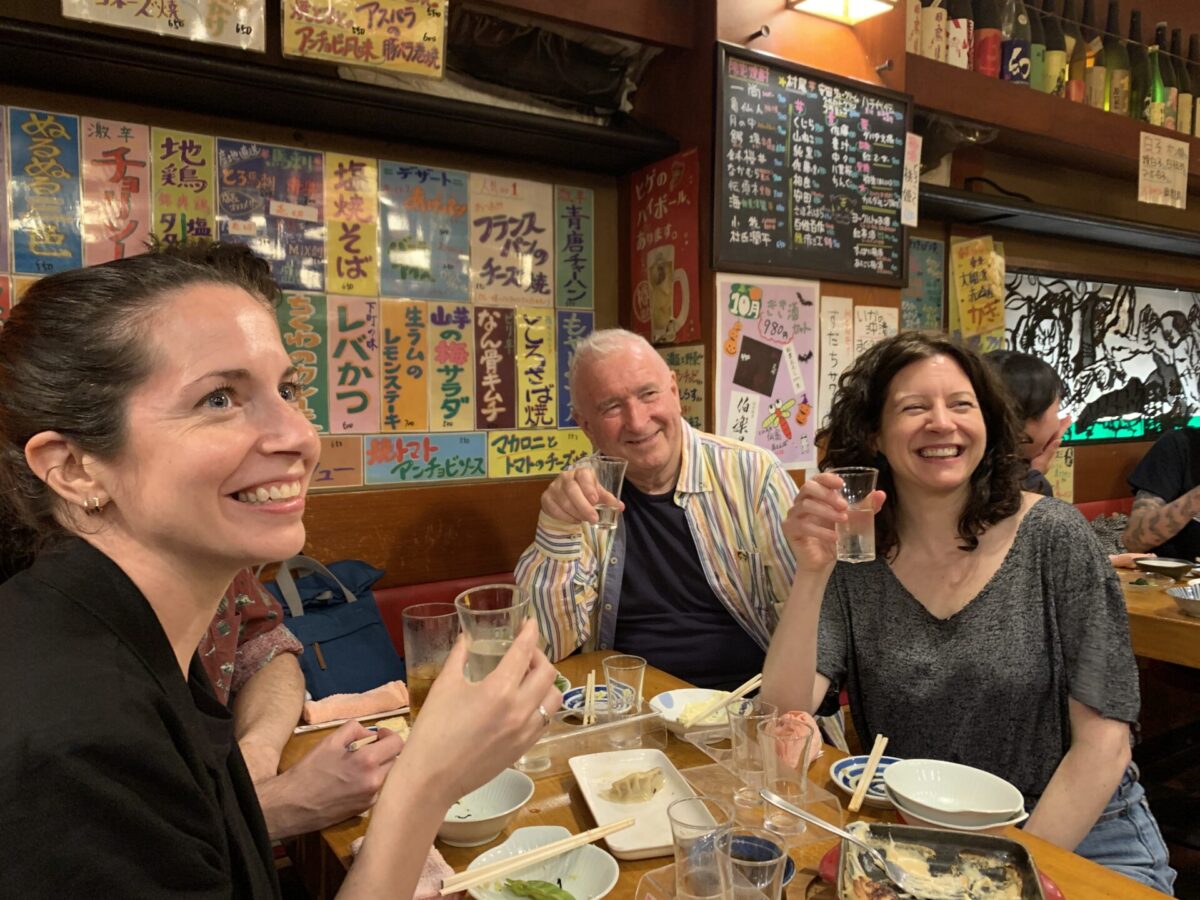 Find the Other Tours
▶Tour Packages
If you want to make travel easier, we suggest you look into tour packages.There are a wide range of tour packages out there to suit the accomodate for each traveler needs. Click the button below to find the best tour package from various Tour Operators!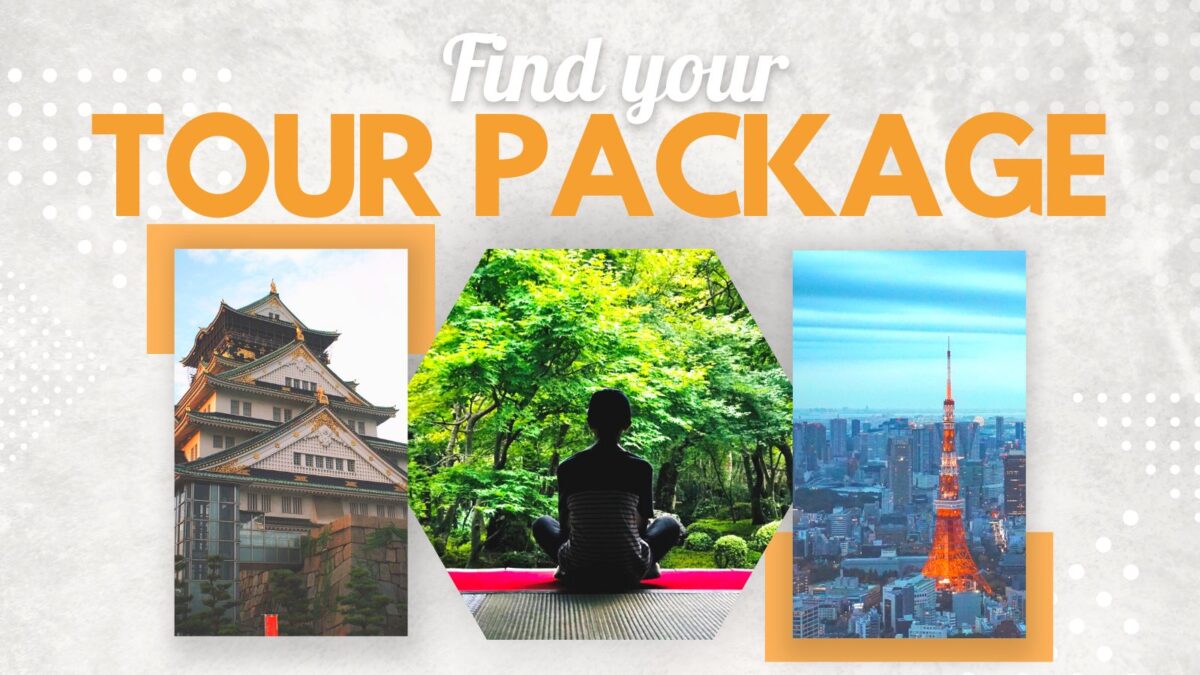 Recommended Hotels in Shibuya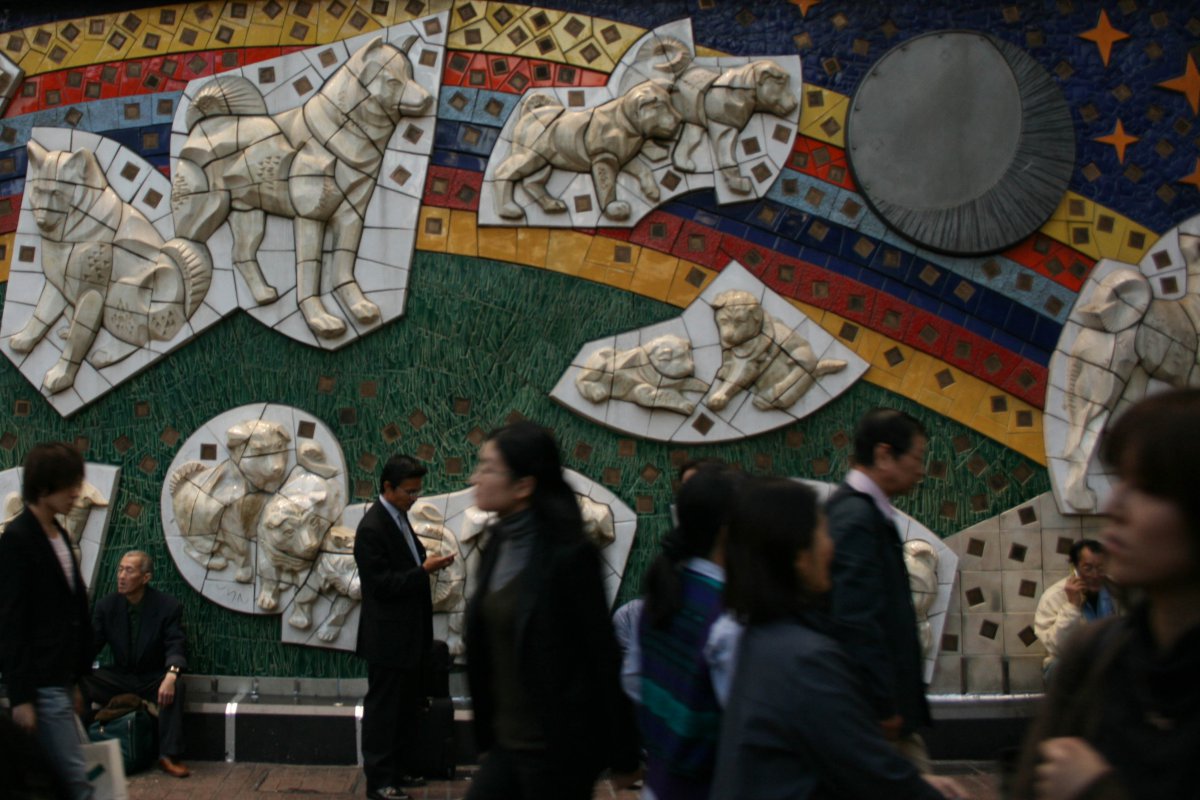 Shibuya is a center of Japanese culture, and it is getting more and more attractions from tourists. It offers you great photo spots and new experiences that you can't have back in your country. Plan your trip carefully, and take advantage of the useful information above to make your time there more special!
Follow us on Instagram, Facebook, Twitter, and TikTok for more travel inspiration. Or tag us to get featured!
Happy traveling!
Stay informed of the best travel tips to Japan, the most exciting things to do and see, and the top experiences to have with the Japan Wonder Travel Newsletter. Once every two weeks we will introduce you to our latest content.
---
This post may contain some affiliate links. When you click through and make a purchase we may receive some commission, at no extra costs to you.
---
Articles that you might also like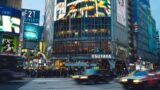 7 Places to See The Best View of Shibuya Crossing
Shibuya Crossing is one of the most popular tourist attractions in Tokyo. Here we introduce the best Shibuya Crossing viewing spots!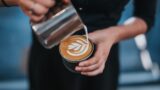 10 Best Coffee Shops In the Shibuya Area
Coffee has become bigger and bigger in Japan over the years and there are now endless delicious coffee shops, especially in Tokyo. Check out 10 of the best coffee shops in the Shibuya area!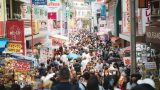 Popular Things to Do in Harajuku
Harajuku, often described as a heart of Japanese youth culture, attracts many visitors from inside and outside of Japan for the 'Kawaii Culture'. But Harajuku has more reasons to be the best tourist spot in Tokyo; here is the complete guide to Harajuku.