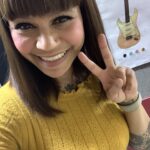 Writer's Profile
Misty Fujii is a Canadian who moved to Osaka, Japan in 2019 and married her Japanese sweetheart. In 2022 they had a baby and moved to Fukui for the clean country air. She is a DJ who teaches English part time and writes in order to share Japan with the world. She gets excited about collecting vintage vinyl records, food of all countries, travelling and renovating her traditional Japanese house.
This post may contain some affiliate links. When you click through and make a purchase we may receive some commission, at no extra cost to you.
Being the massive city it is, there is no shortage of things to do in Tokyo! Whether it be traditional festivals, celebrating holidays, or simply enjoying nature, May is the perfect time to get out and explore Tokyo and find your own adventure. Here are some of the best events and things to do in Tokyo in May!

▼Get your May Sumo Tournament Tickets here with our tour!
Tokyo Sumo Tournament Tour, January 2024 (Tickets Included)
Watch the Japanese national sport, sumo wrestling in Tokyo with a professional guide! Sumo tournaments take place six times a year, and Tokyo hosts the tourname...
1. Sanja Matsuri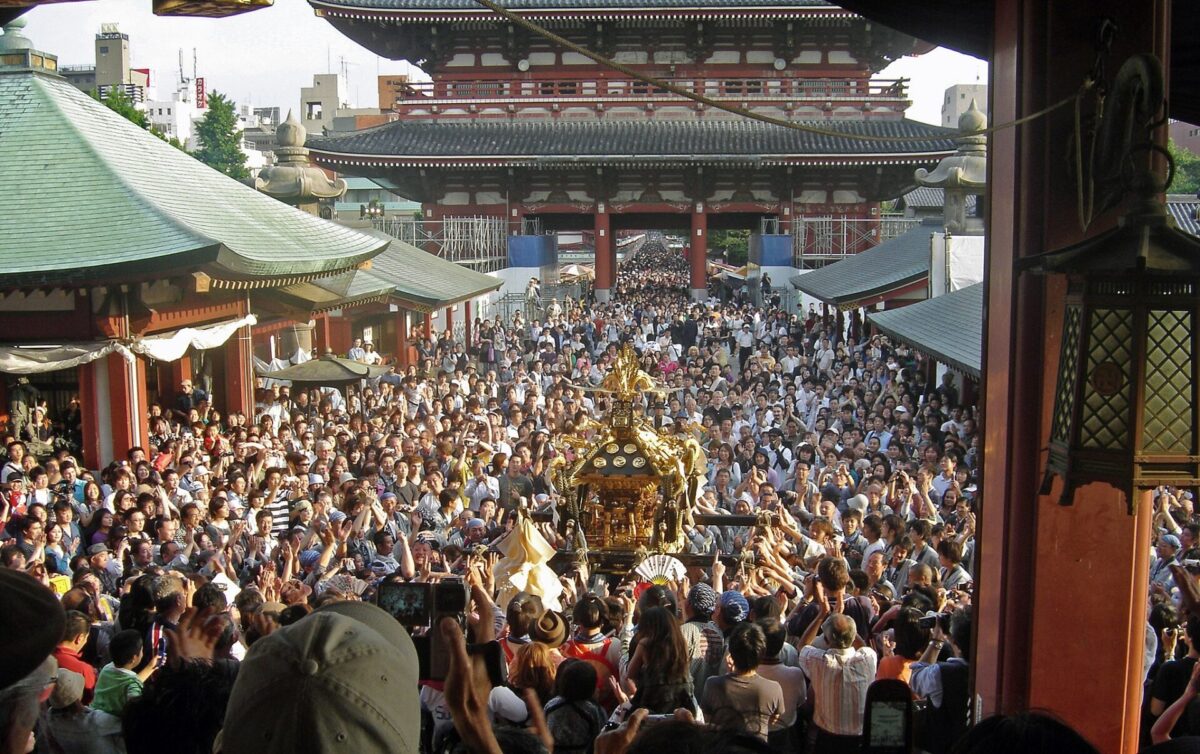 If you're going to be in Tokyo during the third weekend of May, you'll undoubtedly want to attend one of the three largest and wildest Shinto Festivals in all of Japan. Head to Asakusa for the excitement, where you can celebrate the three men who founded and established the Sensō-ji Buddhist temple during the Sanja Matsuri. There are portable shrines covered in gold leaf, taiko drums, and one of Japan's top geisha performances. The festival draws around 2 million visitors who flock to the area wanting to be part of such a massive cultural event.
Where: All over the Asakusa district, especially Sensō-ji Temple and Asakusa Shrine
When: May 19 – 21
2. Kanda Matsuri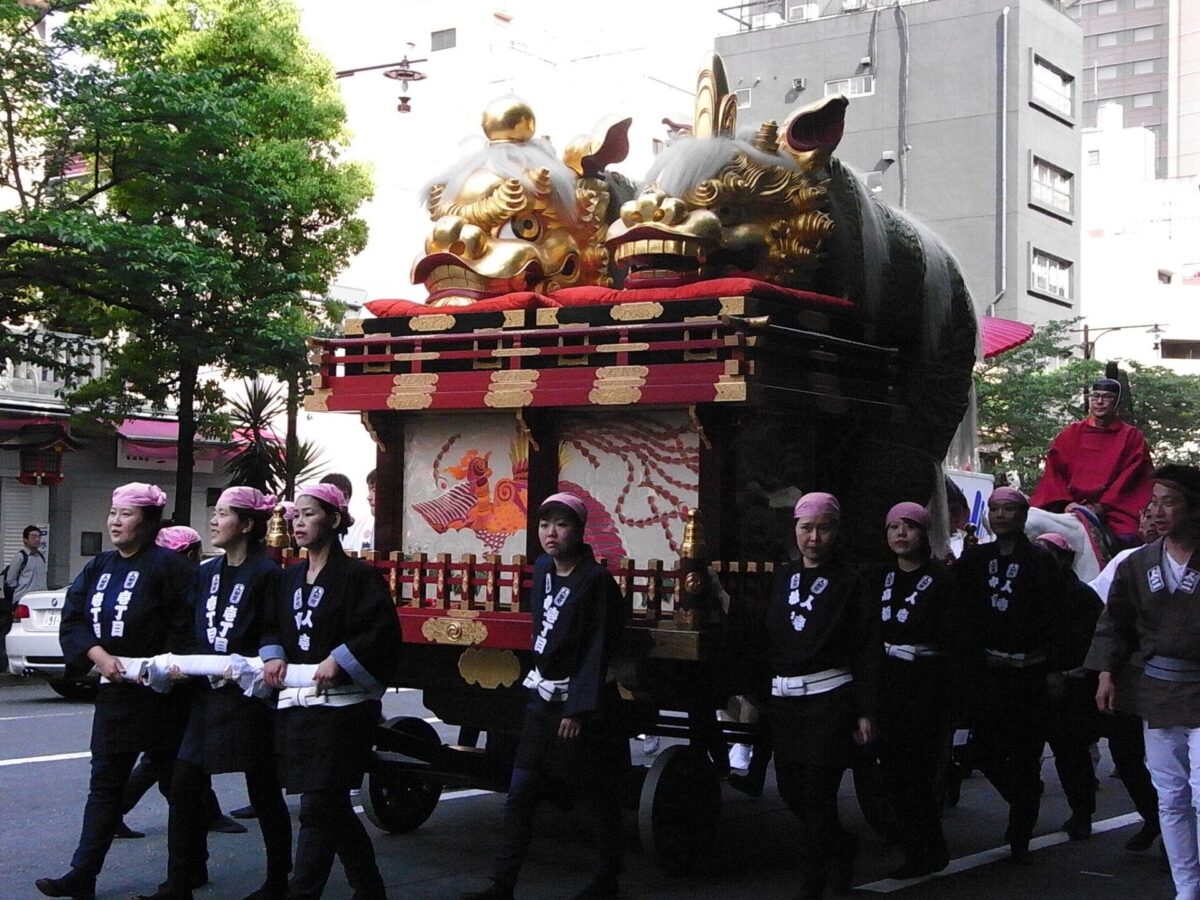 The Kanda Matsuri is another festival considered to be one of Tokyo's three great Shinto festivals. This one is large as well and only happens on odd-numbered years. Come and pray for good fortune and wealth to the three deities celebrated here. Smack dab in the middle of Tokyo, the festival lasts an entire week with large parades on the weekend that are held on the weekend that falls closest to May 15th. Several performances, tea ceremonies, and more are also happening throughout the week, making it an exciting time to be in central Tokyo.
Where: Kanda Jinja Shrine (near Akihabara and Ochanomizu stations)
When: May 9-May 14, 2023
3. Celebrate Children's Day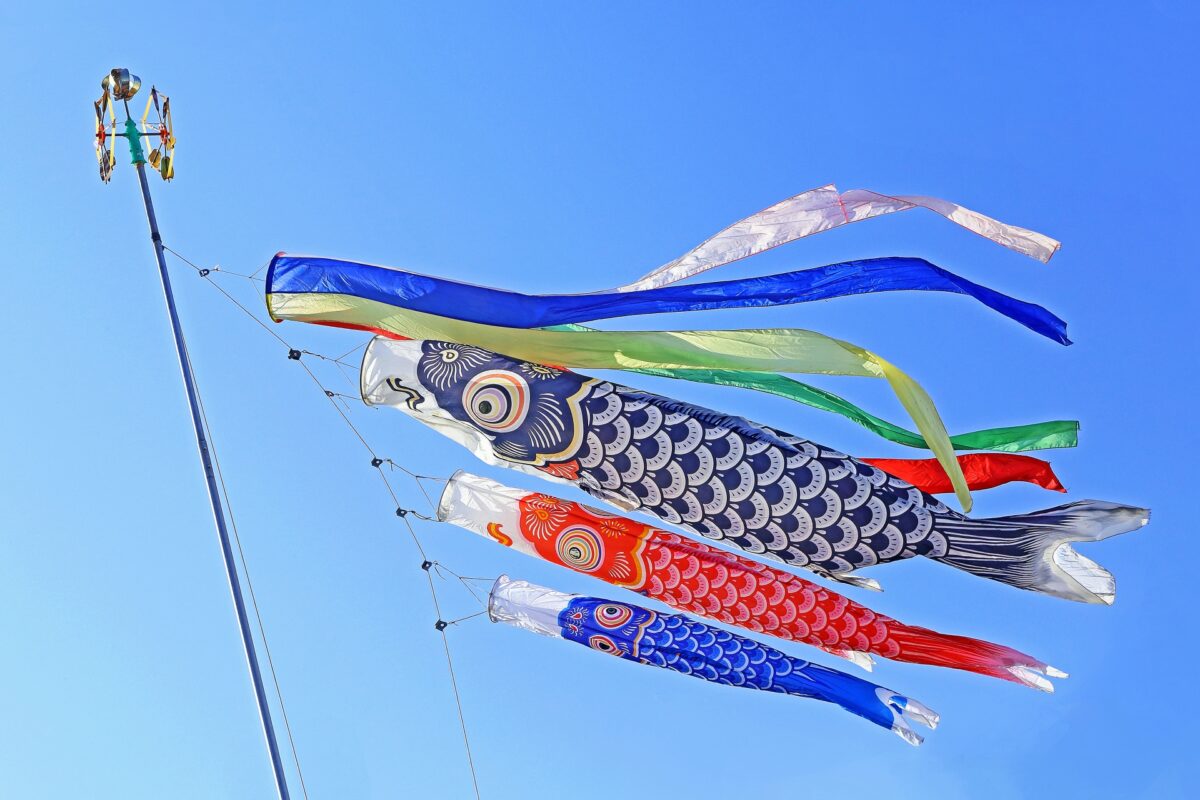 Children's Day is a holiday similar to Hinamatsuri (Girl's Day), which initially celebrated only boys, but now celebrates children across Japan. Parents pray for their children's strength and good health by hanging koi fish streamers called koinobori from their homes.
There are also many koinobori festivals at which there are hundreds of streamers hung that look dazzling, blowing in the breeze. While events happen all across the country, you don't even have to leave Tokyo. There are plenty of places where you can see the koi streamers fly, including Tokyo Skytree, Tokyo Tower, and the one-of-a-kind artist-designed streamers at Midtown Park.
Where: All over Tokyo
When: May 5
4. Kyu Furukawa Gardens Spring Rose Festival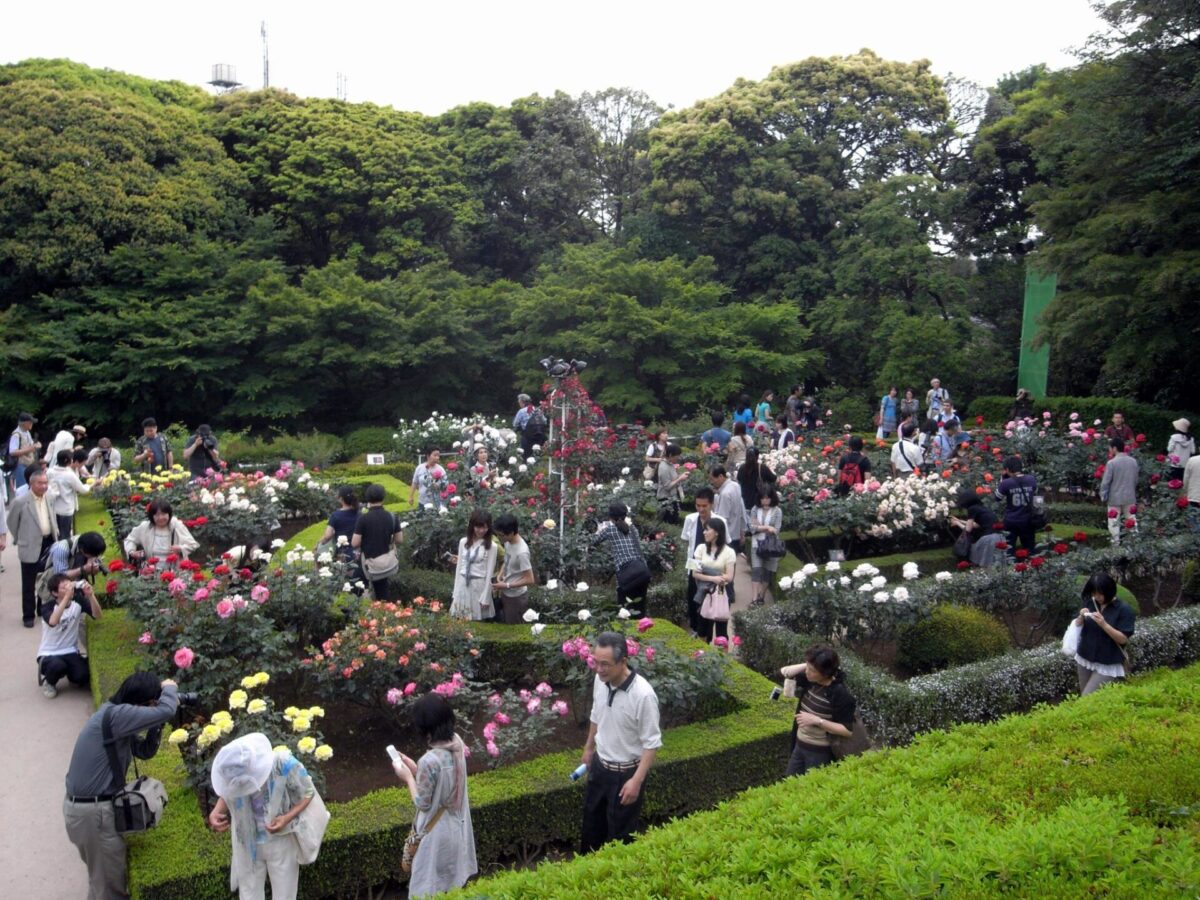 Fans of flowers, rejoice! Designated as a Natural Place of Scenic Beauty, the Kyu Furukawa Gardens hosts a festival with 200 rose bushes featuring 100 varieties of this popular flower. What's unique is that this is a rare garden style from the early Taisho period and reflects many Western sensibilities. You'll notice the Western influence from the roses to the house overlooking the garden. You can also see live music and illuminations during the festival while treating yourself to rose-themed souvenirs.
Where: Nishinagahara, Kita City, Tokyo
When: April 29 – June 30
5. Kachiya Matsuri
Travel back hundreds of years when samurai were highly respected leaders and watch them parade through Tokyo. Commemorate the winning bow and arrow (kachiya) that Fujiwara no Hidesato offered Katori Shrine following his successful prayer and battle. You'll see samurai in full armor, archery, a band, and people dressed in attire from the time. There's even a kendo performance! Afterward, you can head to the nearby Kameido Tenjin Wisteria Festival(which we will soon mention) if you'd like to keep the excitement going.
Where: Starting at Kameido Station, through the shopping street, and ending at Katori Shrine
When: May 5, 12:30-3:30 pm
6. Design Festa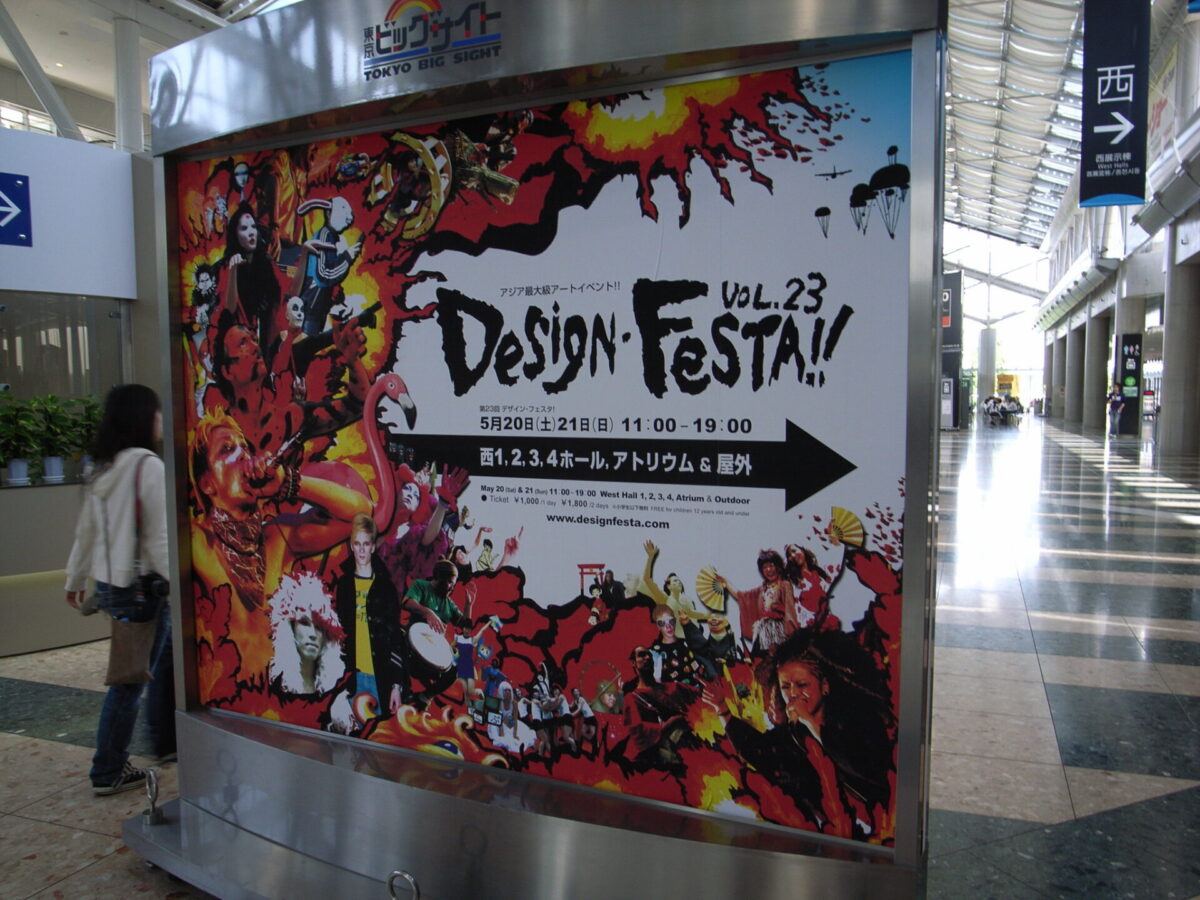 Tokyo is an ideal city for artists and art lovers, and if that's your scene, you will want to attend the biggest art event in Asia. A meeting place for thousands of artists all across Japan, Design Festa is a haven for all things creative. It began in 1994 as a way to unite anyone who wanted a space to express themselves, and now sees over 15,000 artists exhibit their work over the two-day festival. From artwork to live performances, enrich yourself amongst some of Japan's most talented. There's even a workshop where you can have a chance to make your own masterpiece.
Where: Tokyo Big Sight in Odaiba
When: May 20th-21st
7. Kameido Tenjin Wisteria Festival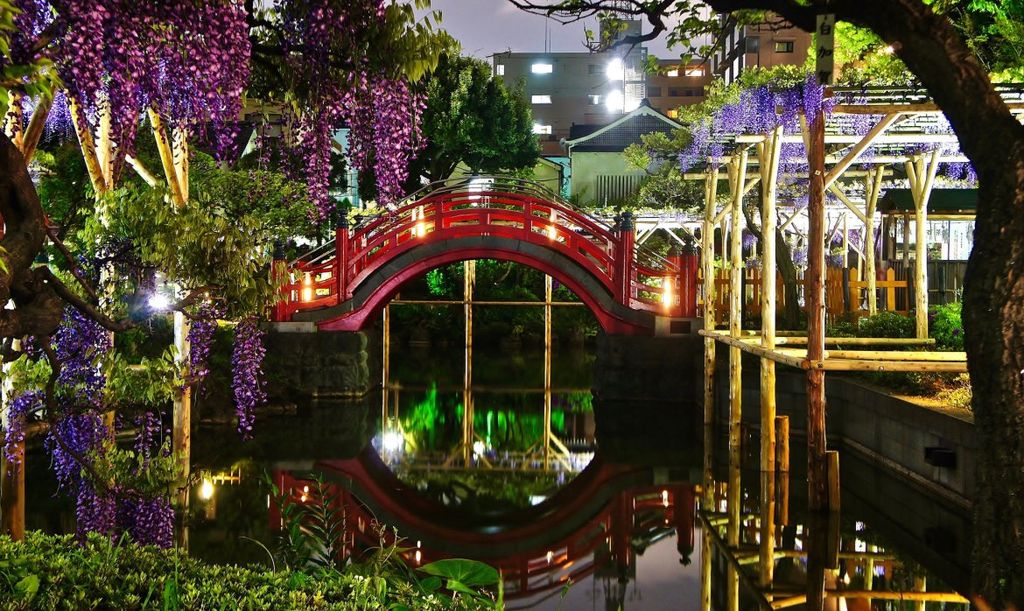 After the nearby Kachiya Matsuri, you can head to this festival to keep eating and celebrating. Kameido Tenjin Shrine is said to be the best place in Tokyo to see wisteria in bloom. The lavender-hued flowers are breathtaking over the shrine's pond, reflecting the legendary flowers above them. The site overlooks Tokyo Skytree for an unforgettable view that merges tradition with contemporary. For a festival atmosphere, you can also expect nighttime illuminations, special events, and vendors selling plenty of food and drinks.
Where: Kameido Tenjin Shrine near Kameido station
When: April 15 – May 5
8. Grand Sumo Tournament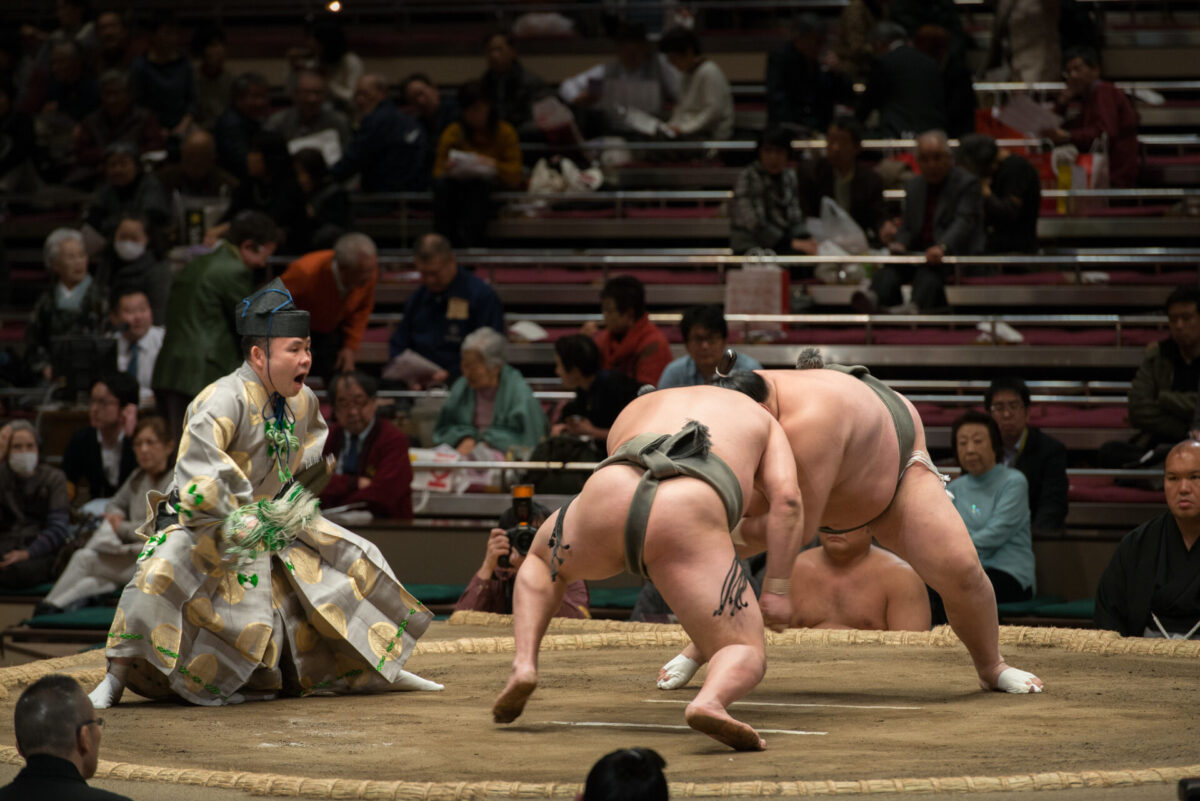 If you've always wanted to scratch "attend a sumo wrestling tournament" off your bucket list, this is an excellent time to do it. Six major tournaments (called honbasho) happen each year, and this one is the third. You can view them on TV, but nothing beats the thrill, or suspenseful silence, of witnessing Japan's national sport in person. You can buy tickets in advance at different prices for a range of seating options, from higher-end box seats to more affordable arena seats. If you're brave, get ringside seats where you may get very close and personal with one of the competitors.
Where: Ryogoku Kokugikan National Sumo Arena in Sumida City, Tokyo
When: May 14-28
Get your tickets for the May tournament here with our tour:
Tokyo Sumo Tournament Tour, January 2024 (Tickets Included)
Watch the Japanese national sport, sumo wrestling in Tokyo with a professional guide! Sumo tournaments take place six times a year, and Tokyo hosts the tourname...
9. Kurayami Festival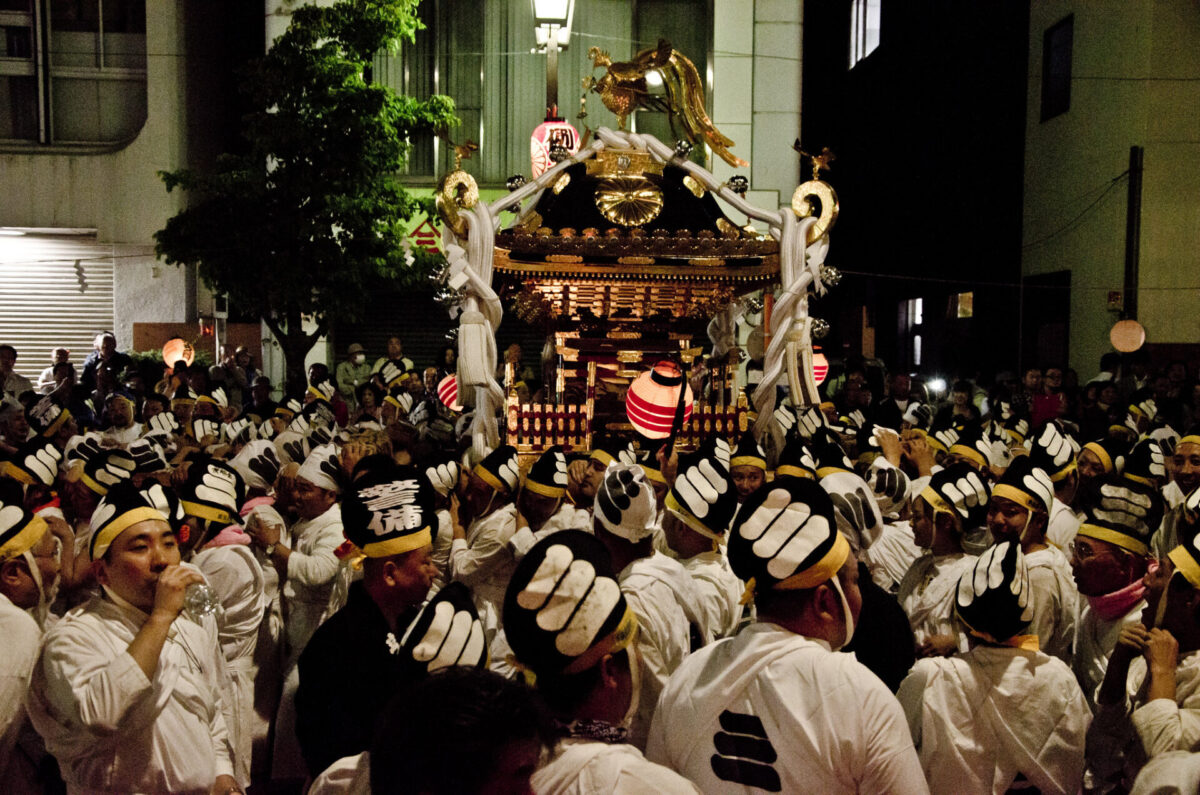 Venture off the beaten path and enter the darkness. Sound intriguing? Unlike anything else in Japan, the Kurayami or Darkness Festival happens at nighttime just outside of the heart of Tokyo. It is one of the oldest festivals in the Kanto region, and you can expect to see floats lit up with lanterns and lights while adults and children perform. The town of Fuchu resembles the infamous landscape from the movie Spirited Away once the lanterns are aglow. Food stalls, games, horseback riding, and even a haunted house make up some of the fun. Then, you can expect to celebrate on the third and fourth nights until the morning light.
Where: Okunitama Shrine in Fuchu City, Tokyo
When: April 30-May 6
10. Kichijoji Music Festival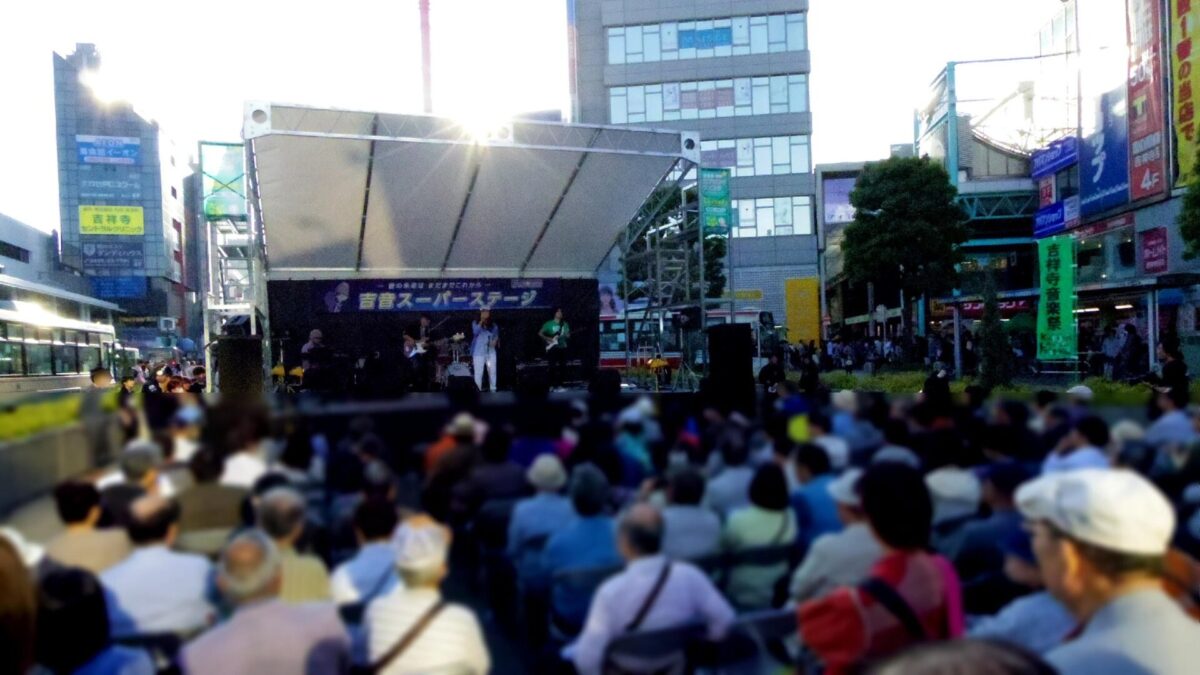 The Kichijoji neighborhood is a hotbed of musical talent; this west Tokyo area is known for venues brimming with live music. It makes for the perfect location for the Golden Week music festival, also known as "Kichion." The festival centers on four main events, the Yoshine Contest, Super Stage, Park Concert, and Jazz Concert, with both free and ticketed events. You'll see musicians from all over the country playing nearly every genre, including pop, jazz, rock, and more. This is a must-see event for fans who want to sink their teeth into Tokyo's music scene.
When: May 3-5
Where: Kichijoji station, Inokashira Park, Musashino Public Hall, Kichijoji Theater & live houses in the neighborhood 
Tokyo is truly a city with something for everyone, which is reflected in the extraordinary events in May. Where will you go?
Japan Wonder Travel Tours in Tokyo
Japan Wonder Travel is a travel agency that offers guided tours throughout Japan.
From private walking tours to delicious Food and Drink tours, we can help organize the best tours just for you! If you want to explore Japan and learn more about the history and backstories of each area you are traveling in, our knowledgeable and friendly guides will happily take you to the best spots!
In addition, we can provide you with any assistance you may need for your upcoming trip to Japan, so please feel free to contact us if you have any questions or need some help!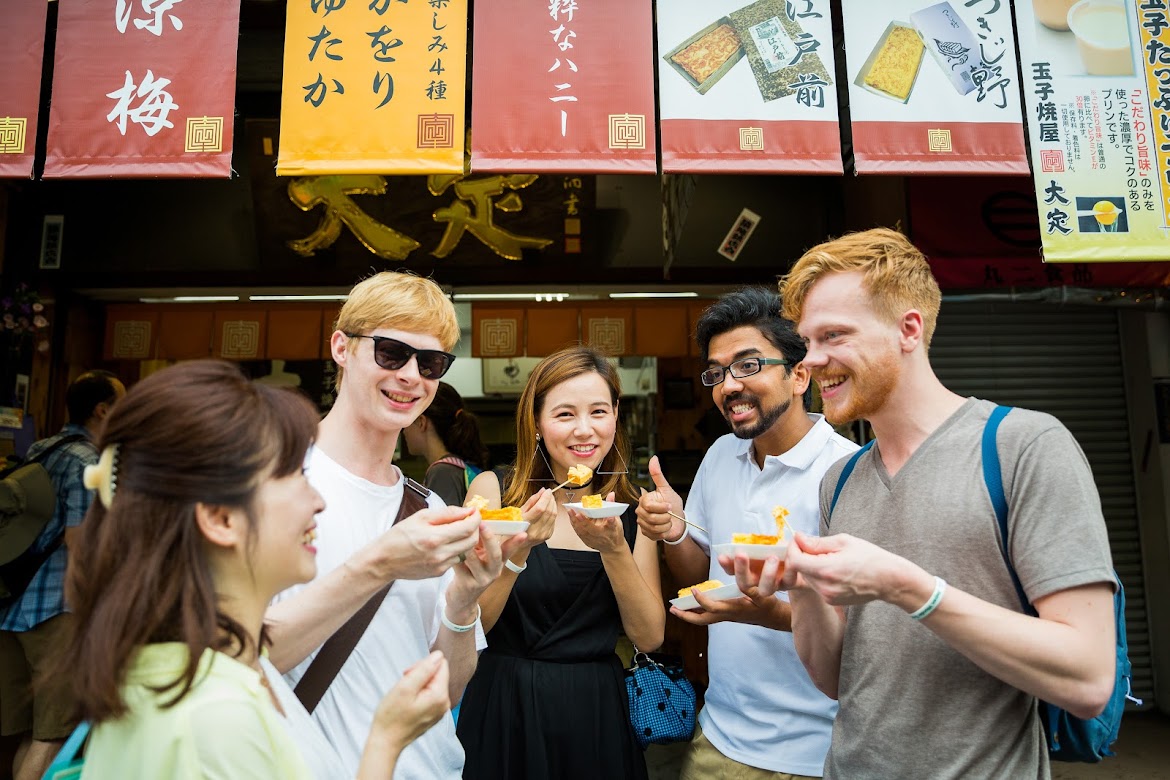 ▶Tokyo 1–Day Highlights Private Walking Tour (8 Hours)
There's no better way to explore an area than taking a tour with a knowledgeable local guide. You will have the chance to learn about the history and interesting background stories of Tokyo, as well as discover some hidden gems which can be hard to do without a guide.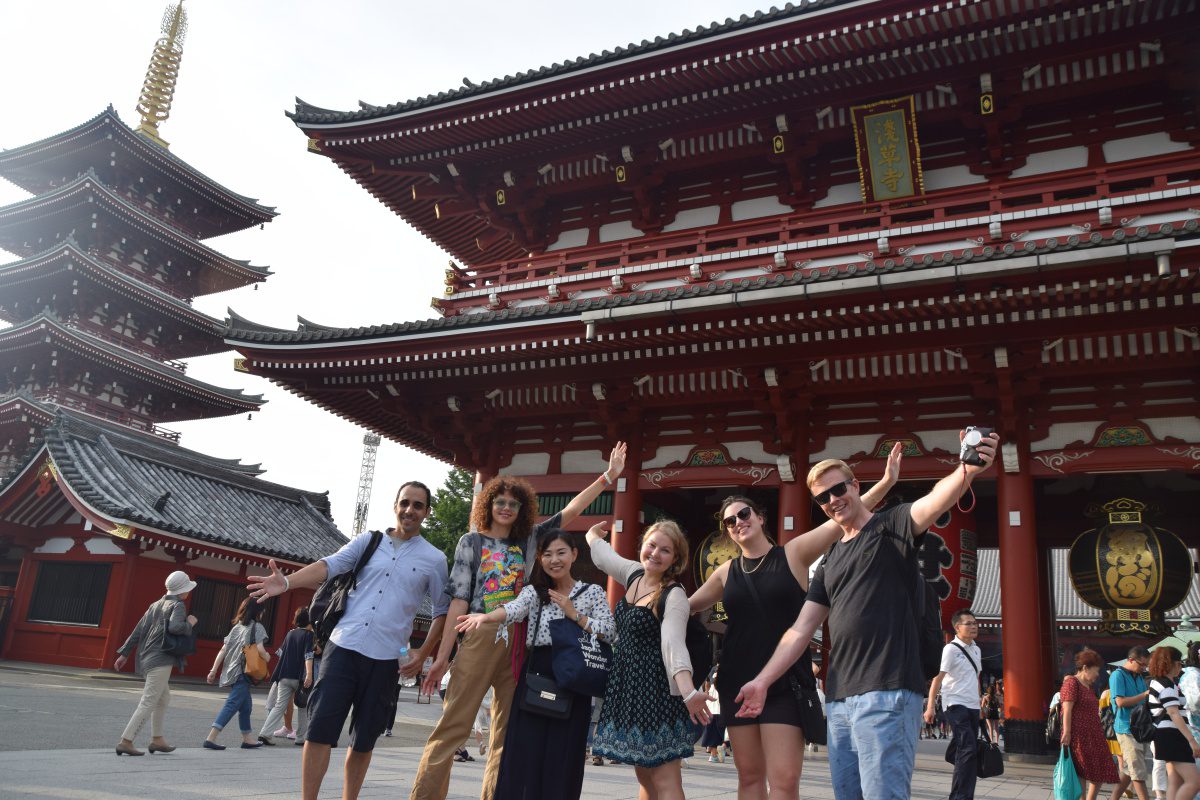 ▶Shinjuku Bar Hopping Tour: Experience Tokyo's Nightlife in Izakaya
Check out the best spots in Shinjuku while bar hopping through the lively and vibrant area. Try some delicious local food and drink as you explore the narrow yet photogenic alleys that the town has to offer. Experience Japanese izakaya culture and drink in Shinjuku like the locals!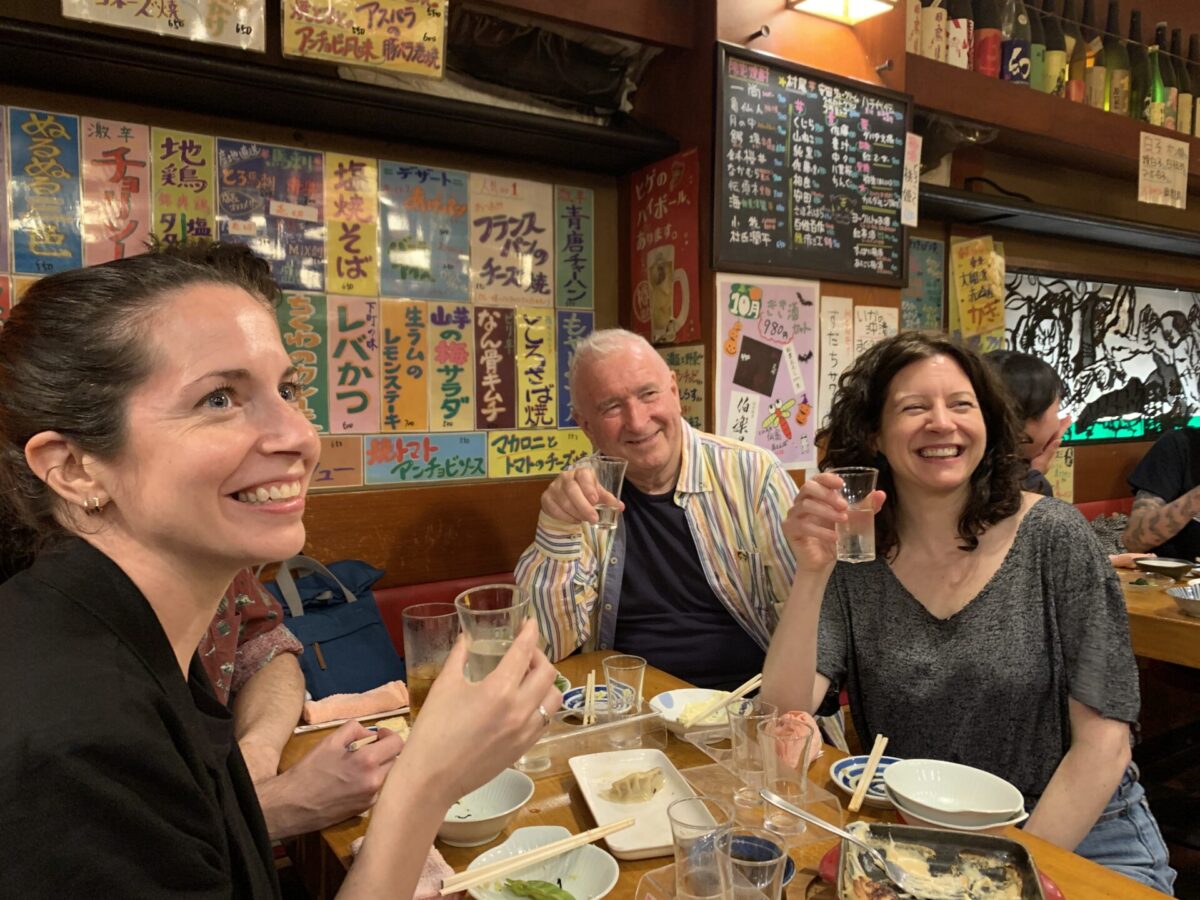 Find the Other Tours
▶Tour Packages
If you want to make travel easier, we suggest you look into tour packages.There are a wide range of tour packages out there to suit the accomodate for each traveler needs. Click the button below to find the best tour package from various Tour Operators!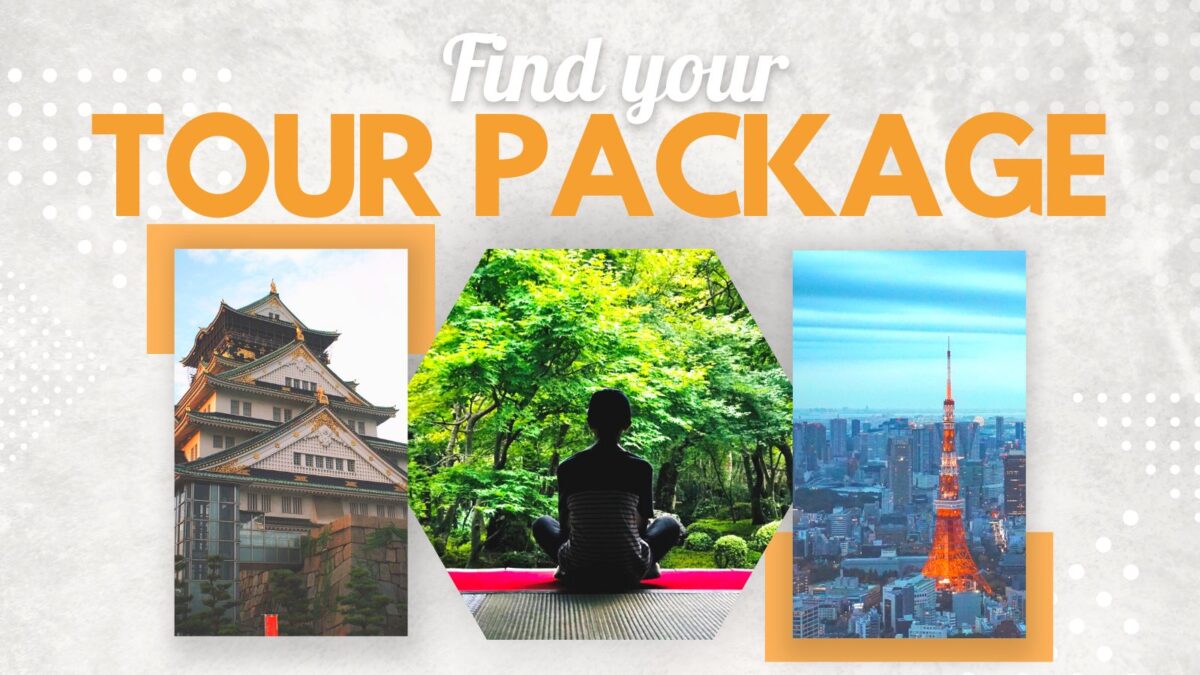 Follow us on Instagram, Facebook, Twitter, and TikTok for more travel inspiration. Or tag us to get featured!
Happy traveling!
Stay informed of the best travel tips to Japan, the most exciting things to do and see, and the top experiences to have with the Japan Wonder Travel Newsletter. Once every two weeks we will introduce you to our latest content.
Other articles you might be interested in