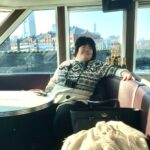 Writer's profile
Mao Goto is a Japanese freelancer who was born in Hayama, Kanagawa prefecture, and raised in Tokyo. Since 2016 she lives in the Taito Ward, home to a lot of Japanese culture hotspots such as Asakusa, Akihabara, and Ueno. She has been interested in the field of English education in Japan and got her Master's degree in March 2020. A lover of photography, travel, sweets, and cross-stitch. Contact her via Facebook.
This post may contain some affiliate links. When you click through and make a purchase we may receive some commission, at no extra cost to you.
Streets are the backbone of cities and towns. They are convenient places to find gourmet food, souvenirs, and cafes where you can take a break. Although there are many streets in Tokyo, they vary widely, and each street has its own charm. In this article, we will introduce 10 of the coolest and most unique streets in Tokyo!
▼Want to explore the local streets of Tokyo but don't know where to start? Join us on our fun bar hopping tour and see the real Shinjuku!▼

1. Yanaka Ginza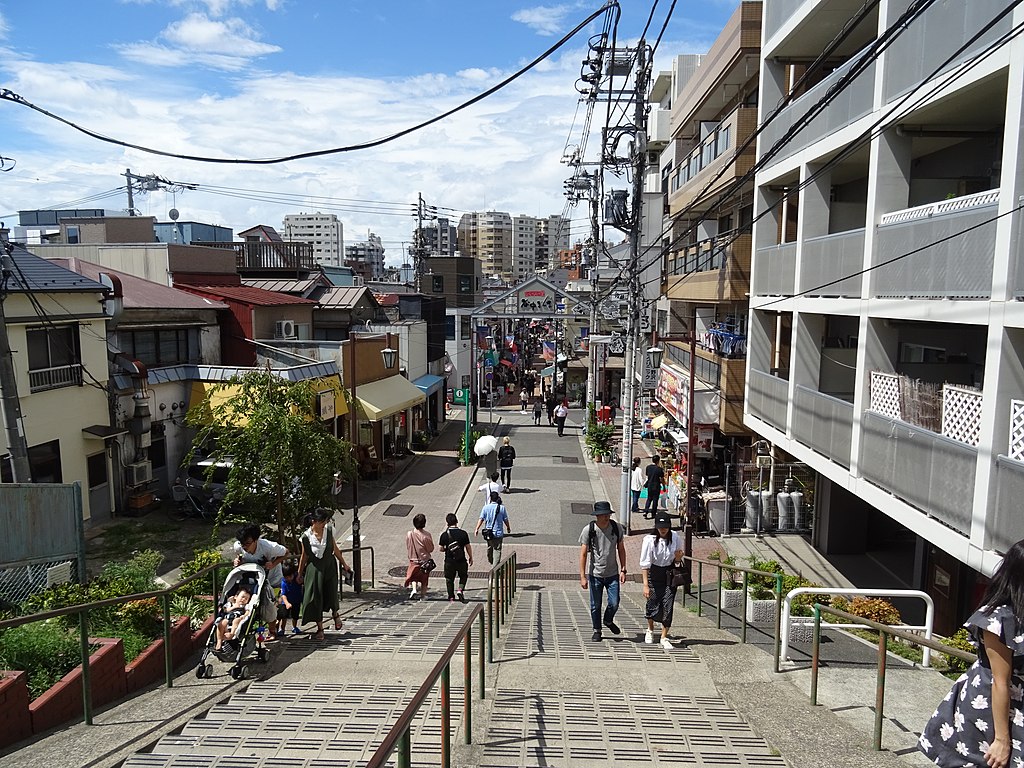 Yanaka Ginza shopping street is a shopping street that can be reached on foot from Nippori Station. The street slopes down and is lined with many stores. The somewhat simple and nostalgic atmosphere is popular among tourists. Yanaka Ginza is a street known for it's gourmet food, with many delicious shops at hand. Nippori and Ueno are close to each other, so it can always be fun to combine the two to make the most out of your trip to the area.
2. Omoide Yokocho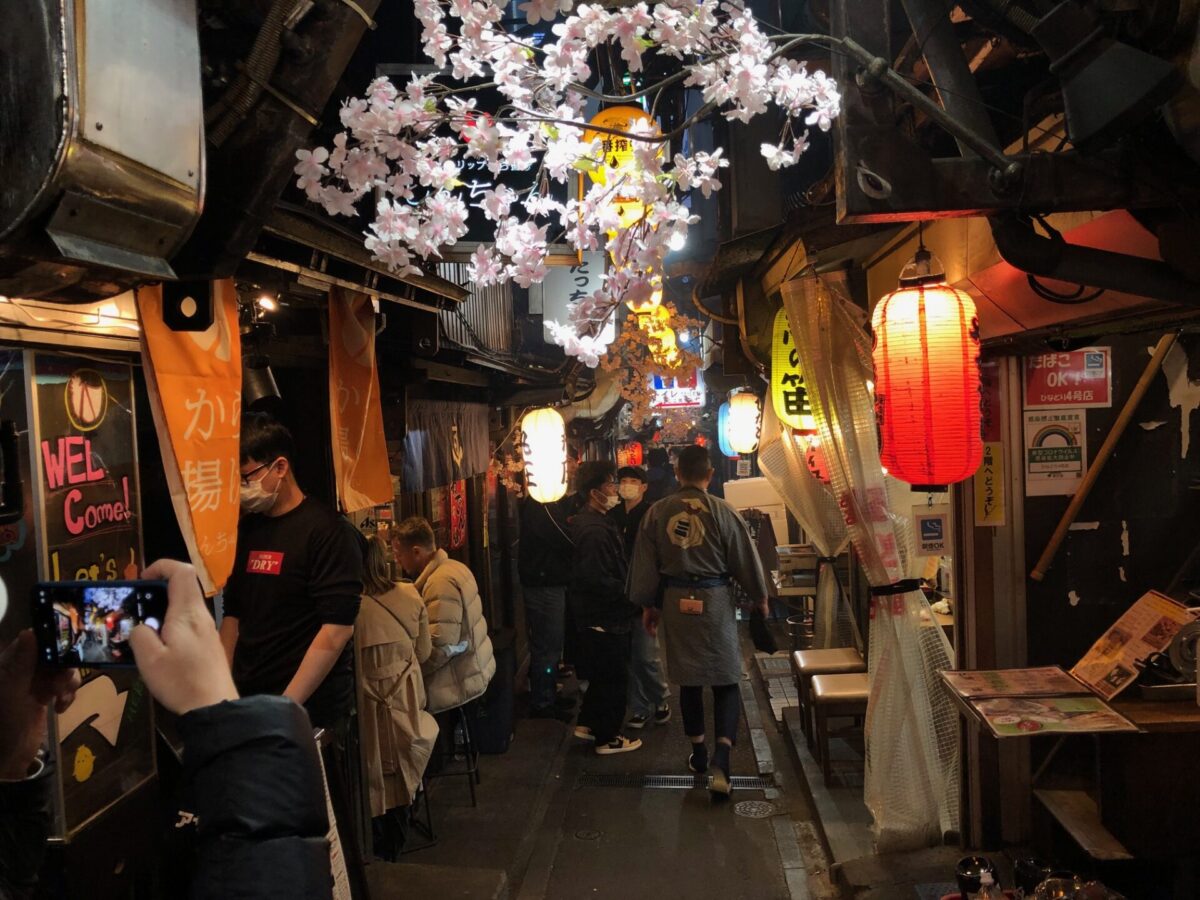 One of the most popular places for Japanese businessmen to relax after a long and tiring day at work is Shinjuku's Omoide Yokocho. This retro-looking street is always crowded with businessmen seeking sake and delicious food. With a beer in one hand, they eat delicious gourmet foods such as yakitori, sashimi, and motsuyaki to blow off the fatigue of the day's work.

▼Find the hidden and hard to find best spots in Omoide Yokocho with us on our tour!▼
Shinjuku Bar Hopping Tour: Experience Tokyo's Nightlife in Izakaya
ExploreShinjukuonthisbar-hoppingtourwithaprofessionalbilingualguide!ShinjukuisthebiggestdrinkingtowninTokyo,andourbar-hoppingtourwilltakeyoutothebestspotstoenjo...
3. Takeshita Dori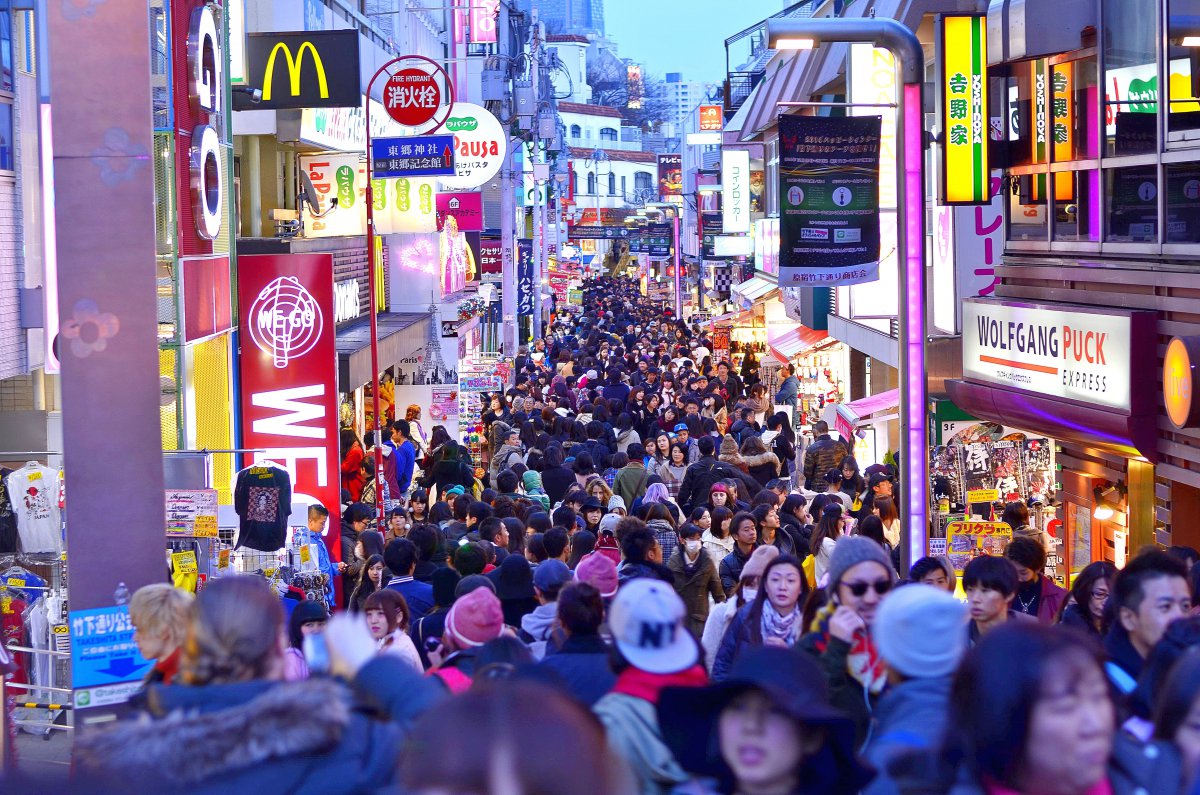 Harajuku is known as the center of kawaii culture in Japan. Takeshita-dori Avenue in Harajuku is a mecca for kawaii culture. It is lined with crepe stores, a staple of high school girls, and many other cute stores. Purikura machines, which have become a common sight in Japanese game arcades, actually originated on Takeshita-dori. Purikura store NOA is said to be the first purikura specialty shop, and many purikura machines with the latest models are in operation. It is a street that is irresistible to lovers of kawaii culture.
4. Akihabara Electric Town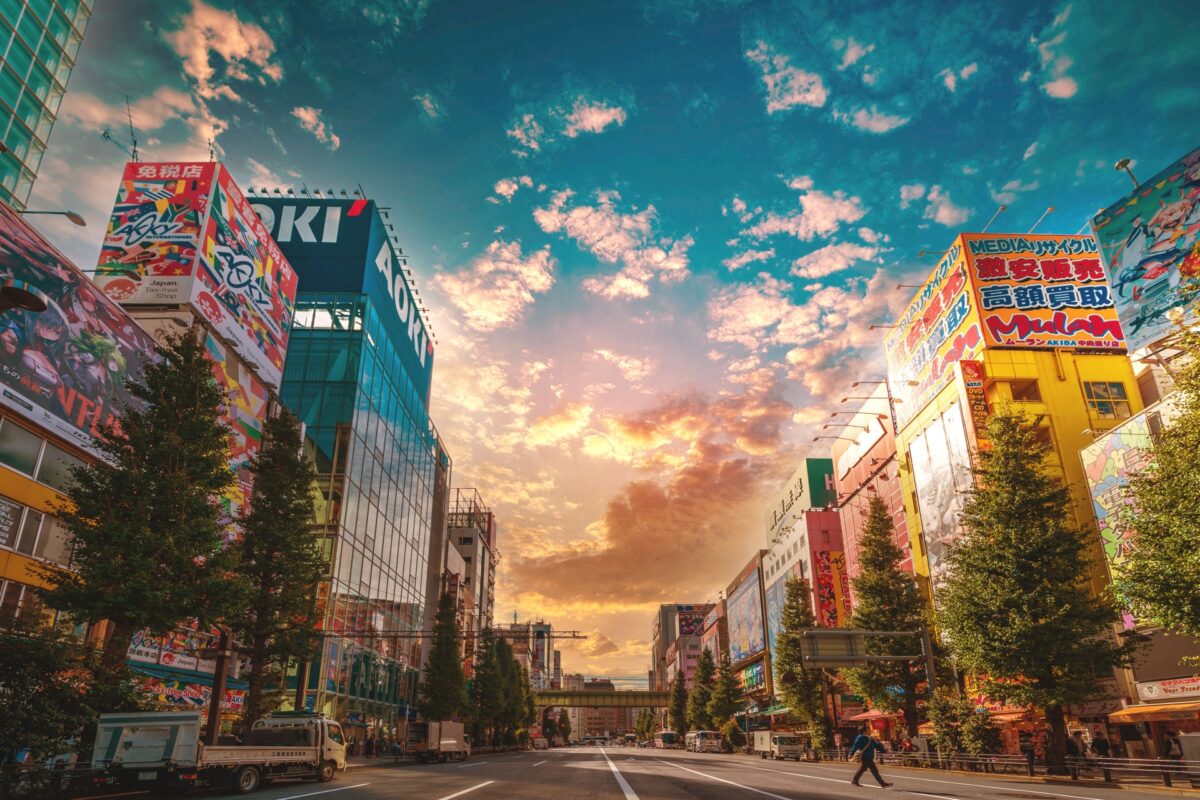 Akihabara, a mecca for fans of anime and manga, is also famous as one of Japan's most famous electronic districts. The area is crammed with computer parts, Japanese home appliances, and other electronic products. Of course, there are also many anime and manga character goods and their limited edition products on sale. From key chains to life-size figures, there is a wide selection of anime and manga related goods. The street is a paradise for anime and manga lovers, as there are loads of signs with anime characters.
5. Kabukicho Ichibangai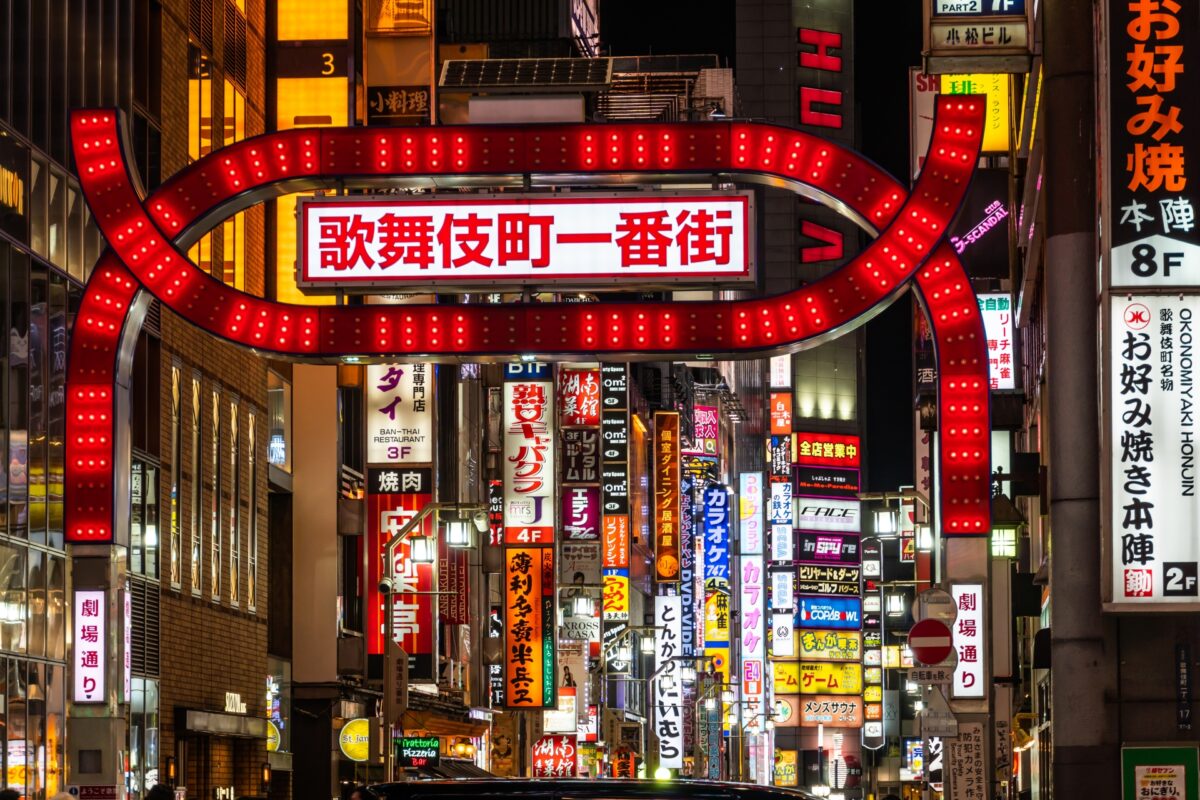 Kabukicho Ichibangai is one of the most iconic streets of the famous Kabukicho in Shinjuku. At night, the bright neon lights make Kabukicho even more lively. Kabukicho is a town that never sleeps, and even in the middle of the night, you can enjoy delicious gourmet food and other entertainment. Various types of food such as ramen, yakitori, and yakiniku (grilled meat), are in abundance in this lively part of Tokyo.
6. Ameya Yokocho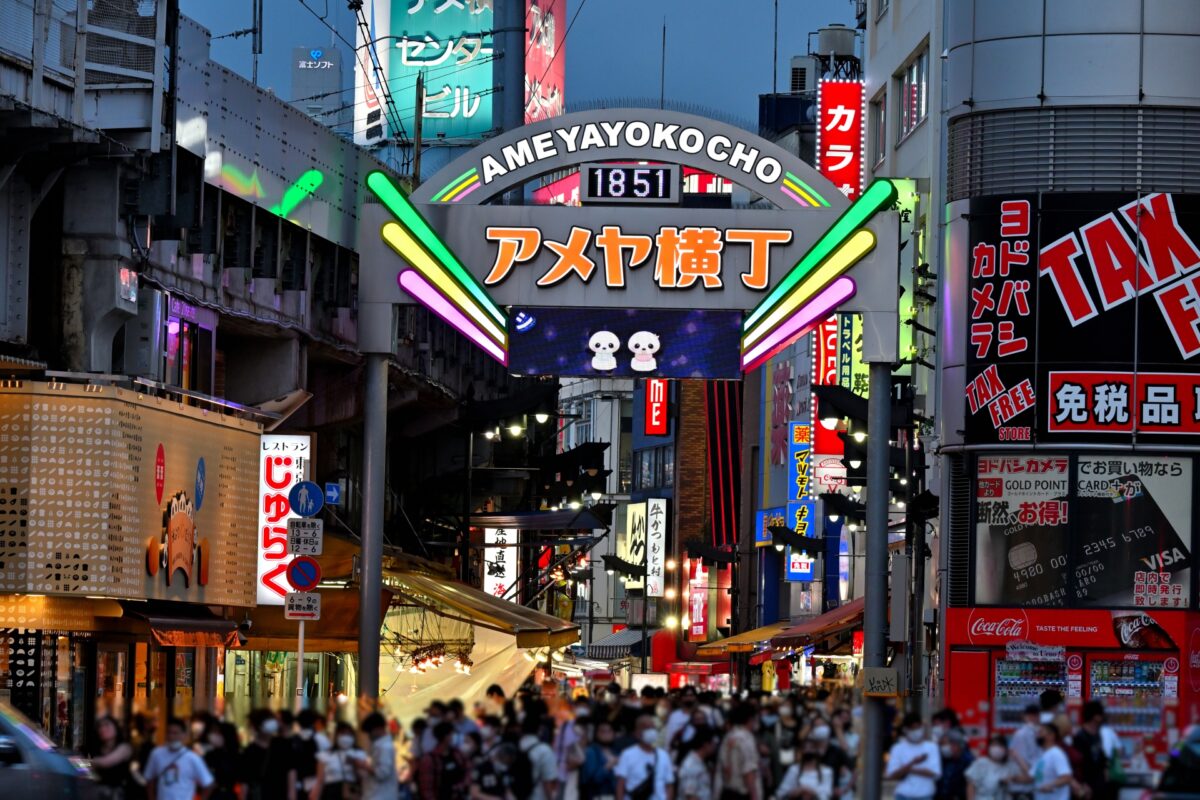 Ameya Yokocho (Ameyoko) is a street that stretches between Ueno Station and Okachimachi Station. This street has a downtown atmosphere and offers a variety of stalls selling food, goods, and fresh ingredients. There are many gourmet stalls offering Chinese cuisine and other unique foods, as well as bags, pouches, accessories, and other miscellaneous goods. Goods sold include spices imported from all over the world, authentic Japanese tea, delicacies, and many other items of all kinds. Many of these items are sold at low prices, so it is fun to browse through the various stores.
7. Nakamise Dori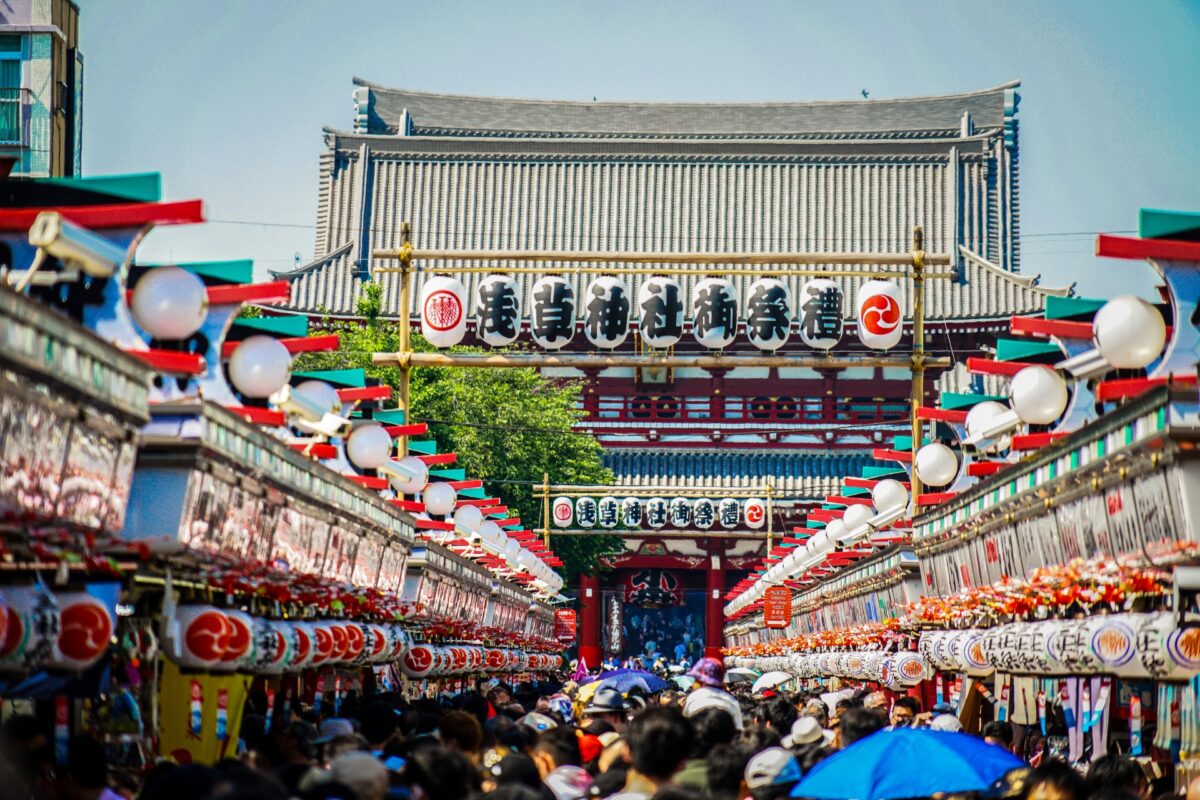 Asakusa is one of the most popular sightseeing spots in Tokyo, and Nakamise-dori is a famous street leading to Senso-ji Temple. Nakamise-dori is said to be one of the oldest shopping streets in Japan, dating back to the Edo period. The entire street is enveloped in a Japanese-style atmosphere, making it a popular tourist spot for many overseas visitors. The Nakamise street is lined with various Japanese goods stores, Japanese sweets stores, and other stores that are perfect for Japanese souvenirs. Shopping along Nakamise-dori after visiting Senso-ji Temple is recommended.
▼Book our Asakusa Bar Hopping Tour here!
Asakusa Local Food and Bar Hopping Tour [Evening Tour]
OnthisAsakusaBarHoppingTourinTokyo,ourfriendlyguidewillsharetheirknowledgeofthearea,deliciousfood,andsakeatizakayaandlocalbars.Let'sKanpai(cheers)togetherforame...
8. Sunamachi Ginza Shotengai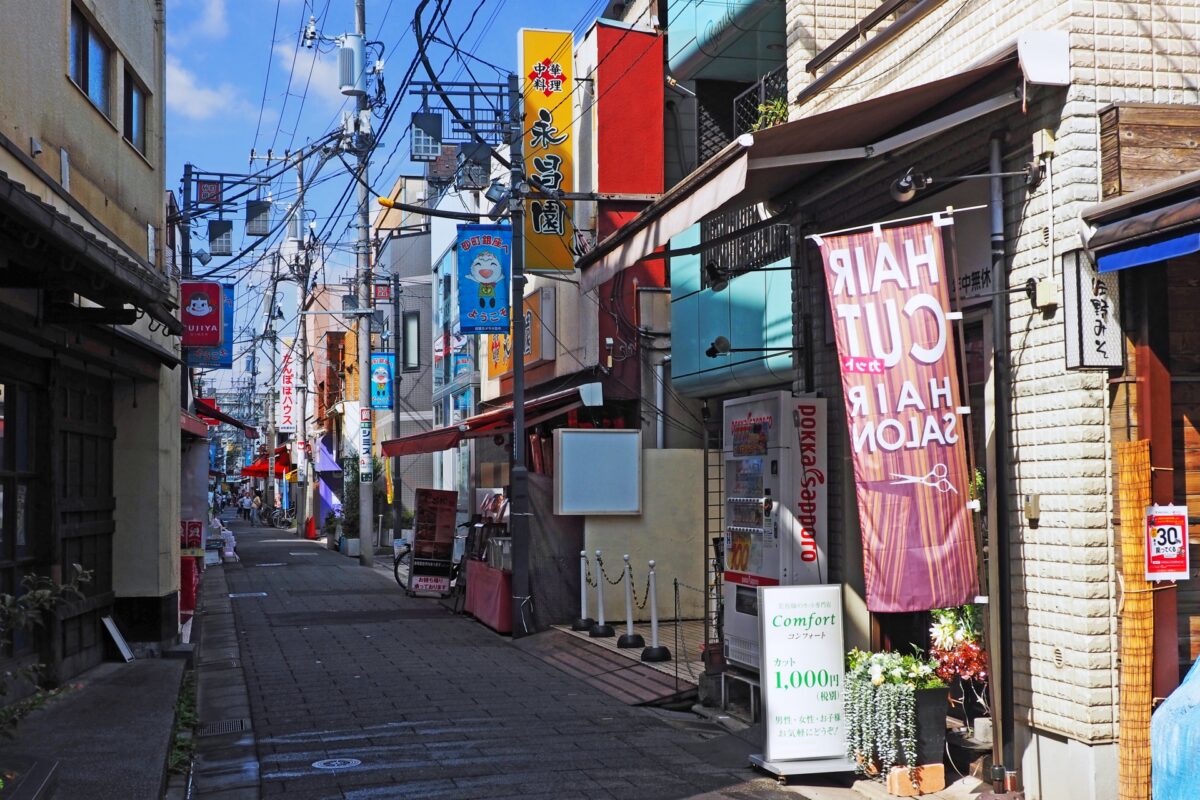 The wonderful shopping street for those who want to master the art of eating and walking is the Sunamachi Ginza shopping street in Koto-ku. About 180 stores line the 670-meter-long street. Although it is a short 20-minute walk from the nearest station, Minamisuna Station, there is a constant flow of visitors to this shopping street. Many delicatessen shops operate in this shopping area, and take-out food is available for purchase from most places. There is an Oden specialty store with a long line of customers, a long-established shumai (steamed pork dumplings) shop, and many other yummy gems.
▼Book a fun Sunamachi food tour here!▼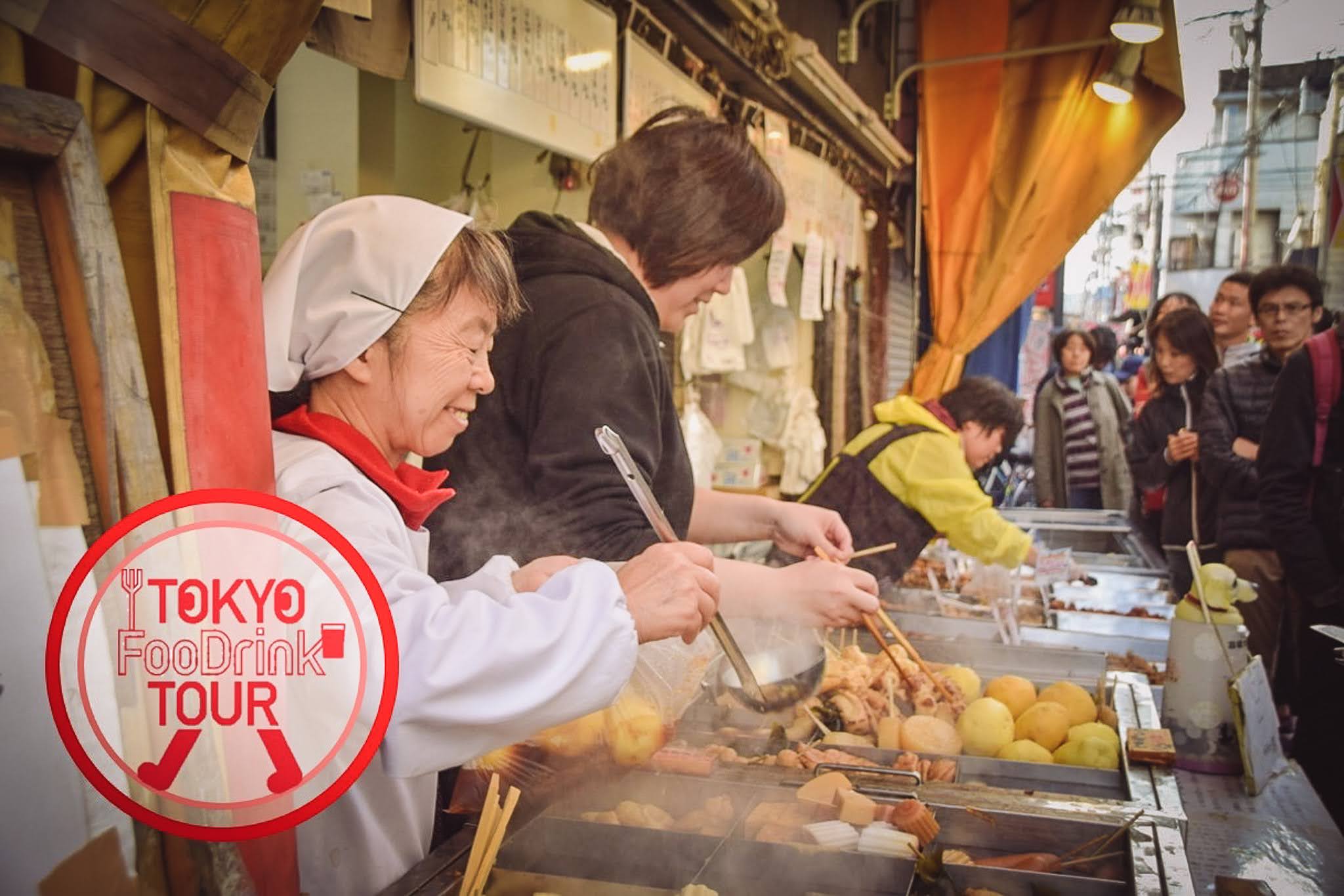 Tokyo Local Street Food and Drink Tour @Sunamachi
JoinusonaguidedwalkingtourasweexplorethecharmofSunamachishoppingstreetanduncoveritshiddengems,localdelicacies,history,andbackstoriesbehindeachshopatSunamachiGin...
9. Omotesando Avenue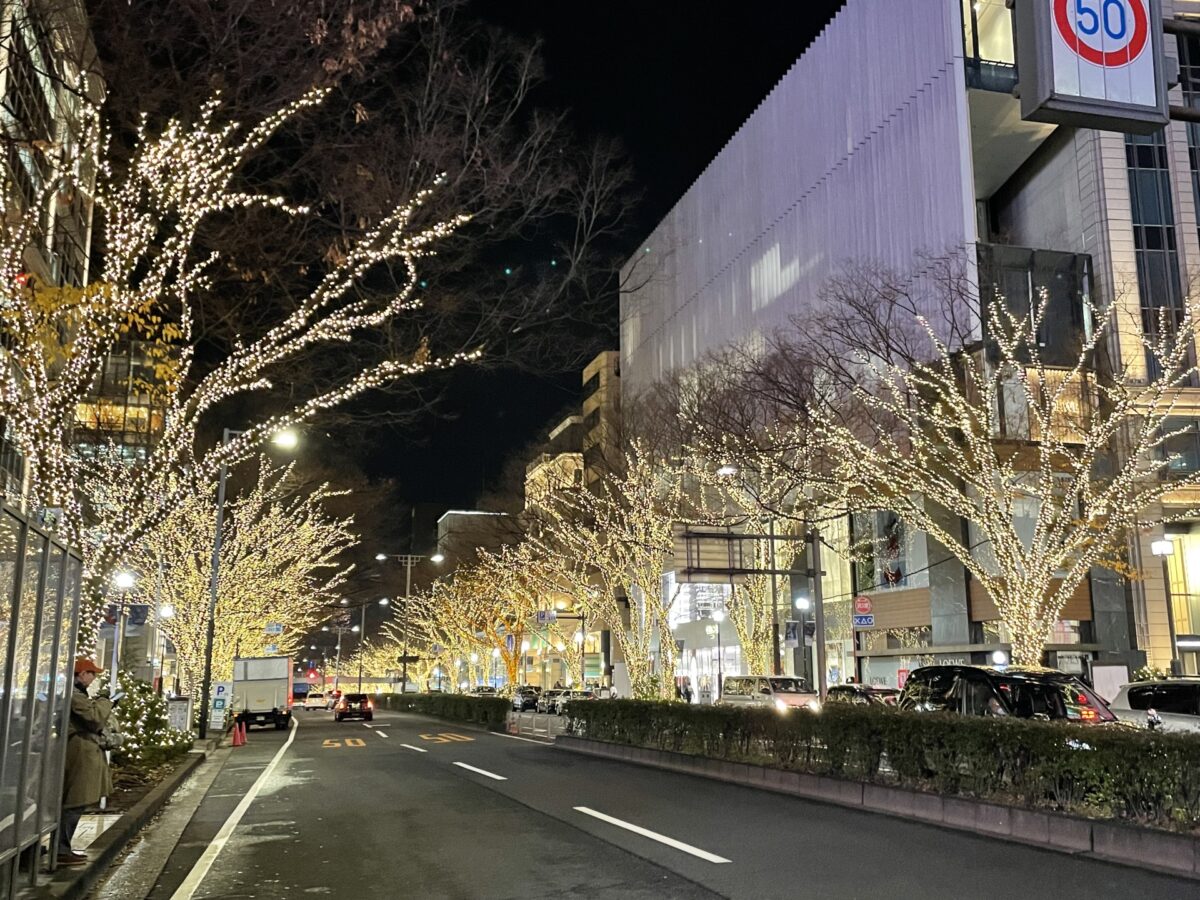 Omotesando Avenue, not far from Takeshita-dori Avenue, is a street where many high-end boutiques and luxury brand stores are concentrated. The atmosphere of the entire street is also luxurious and fashionable, and everything is high-class. If you are looking for both international and domestic luxury goods, Omotesando Avenue is the spot for you.
10. Chuo Dori Ginza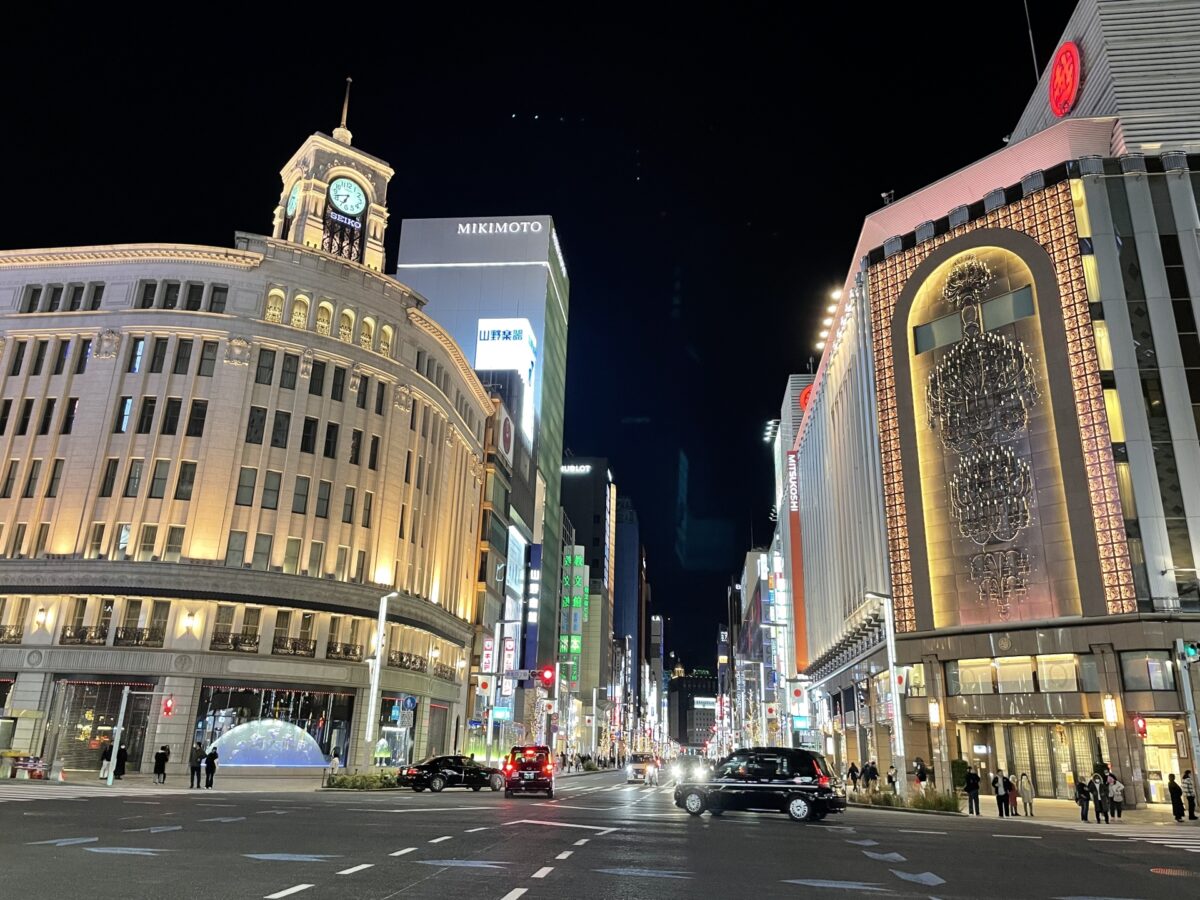 Conveniently located between Yurakucho and Ginza stations, Ginza Chuo-dori is a landmark of Ginza, where Mitsukoshi, known as a pioneer in the department store industry in Japan, operates. It is as famous as Omotesando in Tokyo as a luxury brand district, selling a wide range of high-end products from jewelry, fashion, and foodstuffs, both foreign and domestic. If you are looking for a luxurious atmosphere, Ginza is your place to be.
There are many different types of streets, including streets with a retro atmosphere, streets where you can buy specialized tools, and streets where you can enjoy gourmet food and drinks. The atmosphere of the streets themselves is also one of the most beautiful elements of sightseeing and we hope you have the chance to experience each street first hand when you are in Japan next!
Recommended Tours
Backstreet Tour in Tokyo With Amigo
This is an 8-hour walking tour to visit 4 different neighborhoods in Tokyo and learn things that locals love and discover hidden gems in the backstreets.
3 hours Harajuku & Omotesando teenager shopping for KIDS
Explore the center of Japanese pop culture and fashion with a guide! This is a family-friendly tour for those who are interested in shopping around the unique and fashionable area.
Japan Wonder Travel Tours in Tokyo
Japan Wonder Travel is a travel agency that offers guided tours throughout Japan.
From private walking tours to delicious Food and Drink tours, we can help organize the best tours just for you! If you want to explore Japan and learn more about the history and backstories of each area you are traveling in, our knowledgeable and friendly guides will happily take you to the best spots!
In addition, we can provide you with any assistance you may need for your upcoming trip to Japan, so please feel free to contact us if you have any questions or need some help!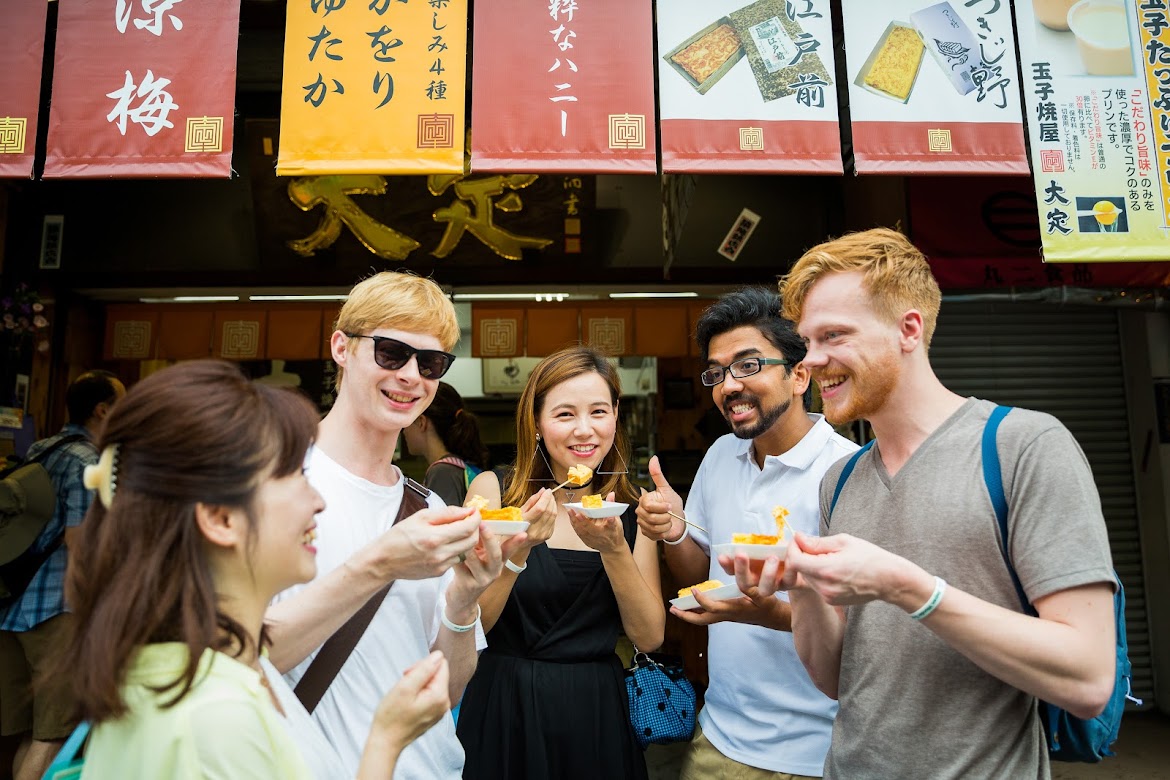 ▶Tokyo 1–Day Highlights Private Walking Tour (8 Hours)
There's no better way to explore an area than taking a tour with a knowledgeable local guide. You will have the chance to learn about the history and interesting background stories of Tokyo, as well as discover some hidden gems which can be hard to do without a guide.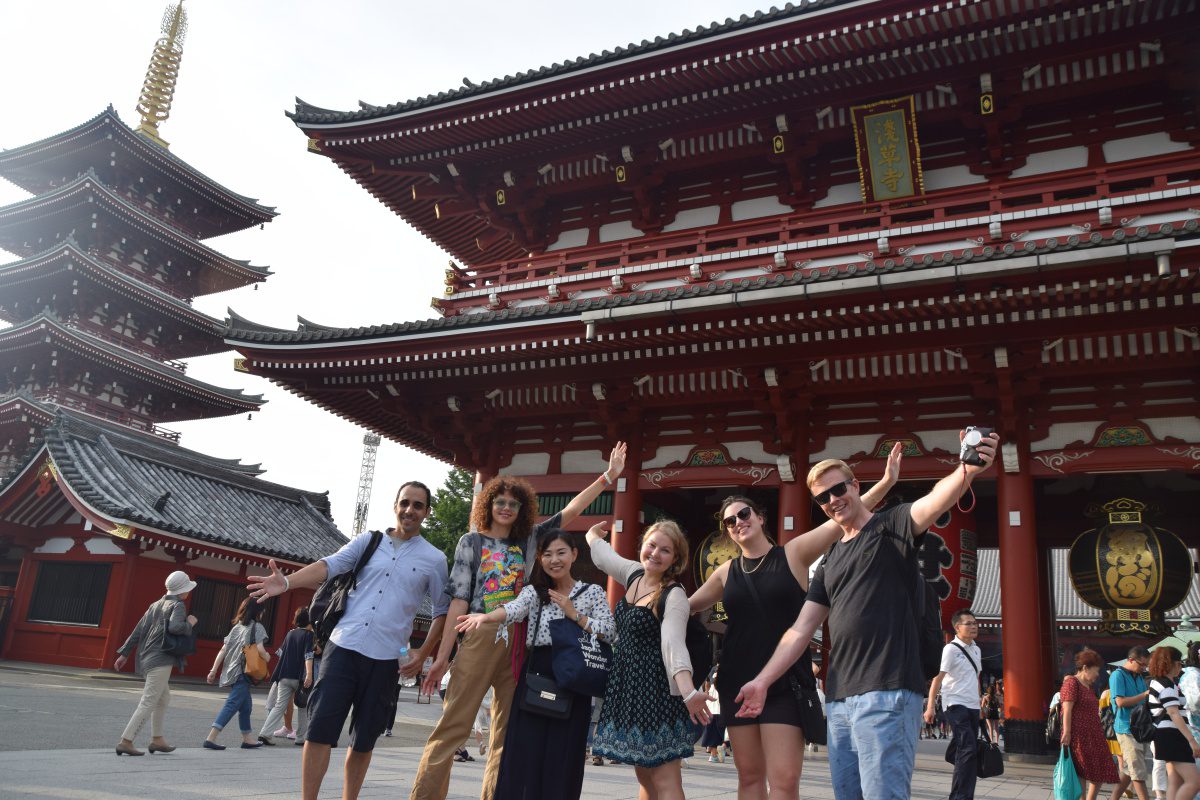 ▶Shinjuku Bar Hopping Tour: Experience Tokyo's Nightlife in Izakaya
Check out the best spots in Shinjuku while bar hopping through the lively and vibrant area. Try some delicious local food and drink as you explore the narrow yet photogenic alleys that the town has to offer. Experience Japanese izakaya culture and drink in Shinjuku like the locals!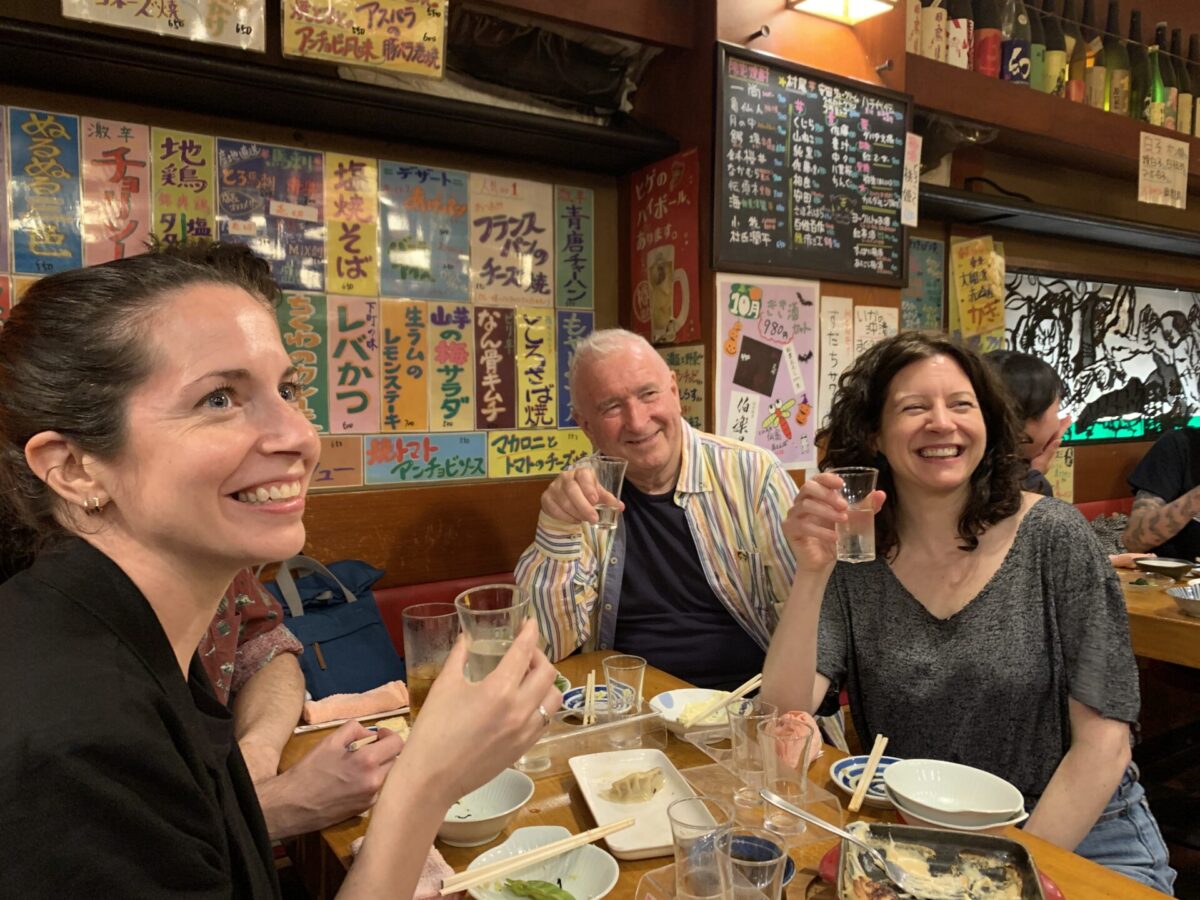 Find the Other Tours
▶Tour Packages
If you want to make travel easier, we suggest you look into tour packages.There are a wide range of tour packages out there to suit the accomodate for each traveler needs. Click the button below to find the best tour package from various Tour Operators!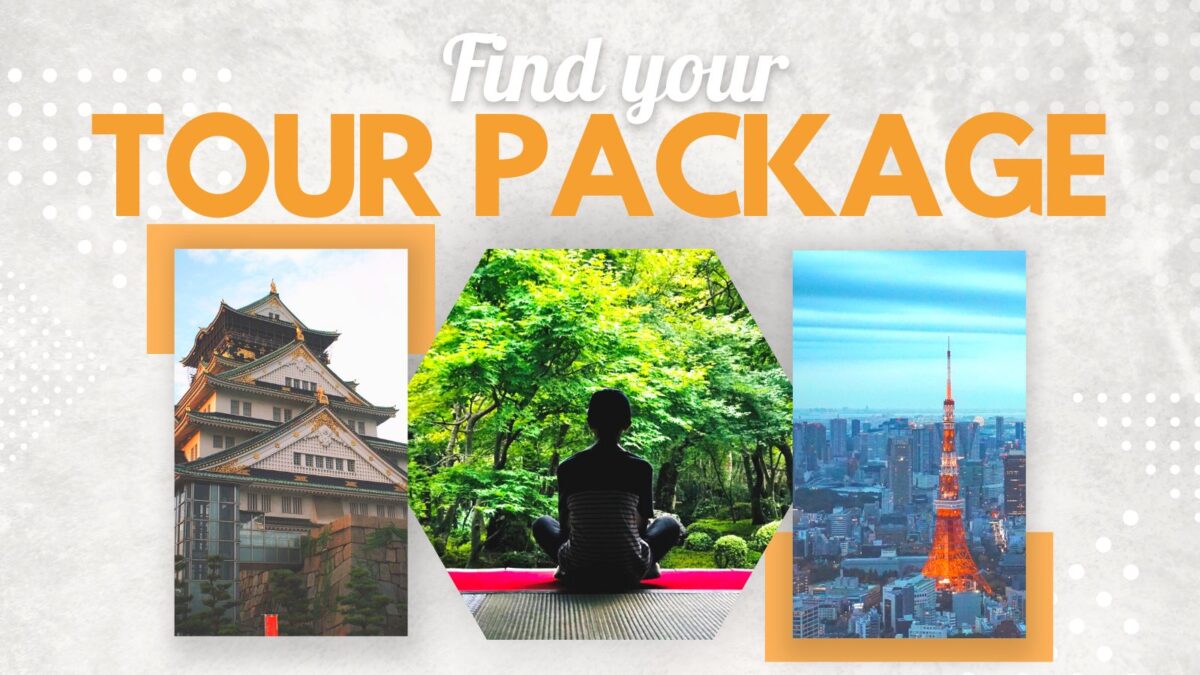 Follow us on Instagram, Facebook, Twitter, and TikTok for more travel inspiration. Or tag us to get featured!
Happy traveling!
Stay informed of the best travel tips to Japan, the most exciting things to do and see, and the top experiences to have with the Japan Wonder Travel Newsletter. Once every two weeks we will introduce you to our latest content.
Other articles you might be interested in