This post may contain some affiliate links. When you click through and make a purchase we may receive some commission, at no extra cost to you.
Whether you're a photographer or just another person who appreciates a memorable picture, we've got you covered. Make sure you can remember your adventures in Tokyo with this dynamic list of places to fill your Tokyo album with a myriad of experiences. Futuristic experiences are abundant, but so are the historically rich. You'll have no trouble planning your itinerary to capture both! Enjoy this list of great photo ops and experiences!
1. Senso-ji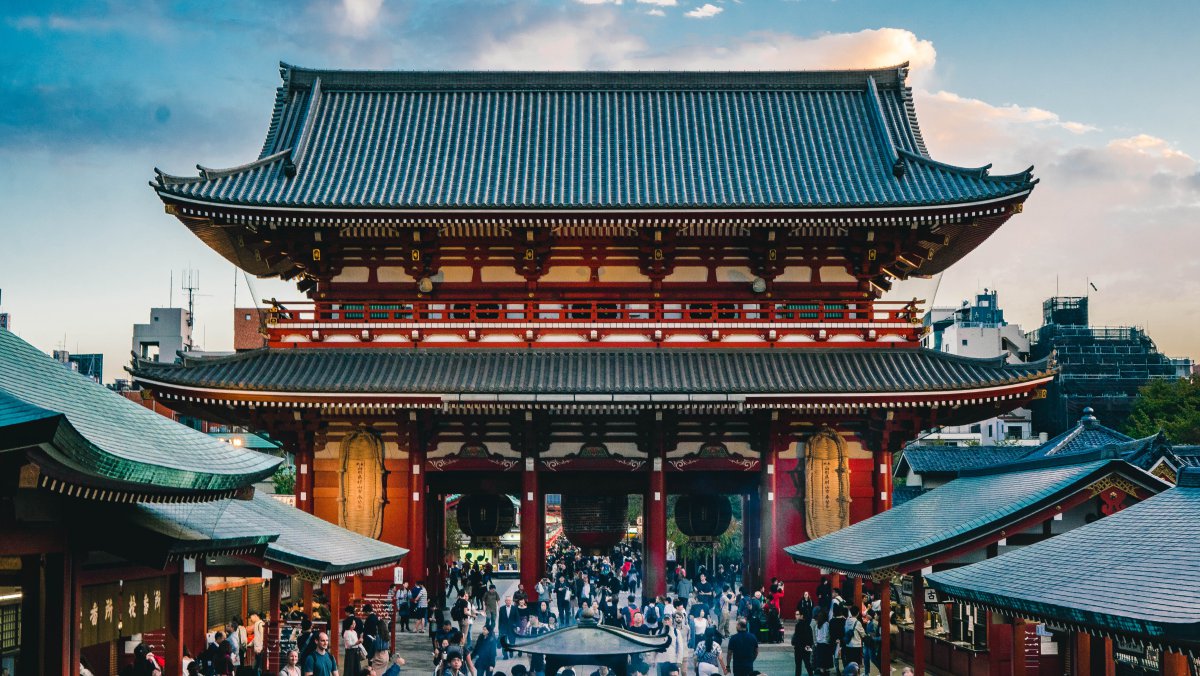 Senso-ji is definitely one of the most iconic places in Tokyo. Because many different shrines exist, you may ask yourself why Senso-ji is so popular. Well, aside from its ever-lively shopping street filled with food and fun souvenirs, it is also the oldest Buddhist temple in Japan, a whopping 1300 years old! Between its long history, variety of seasonal events throughout the year, giant paper lanterns, and all the people wearing kimono, Senso-ji is a great place to snap a ton of pictures and enjoy some local food around Asakusa!
2. Shibuya Sky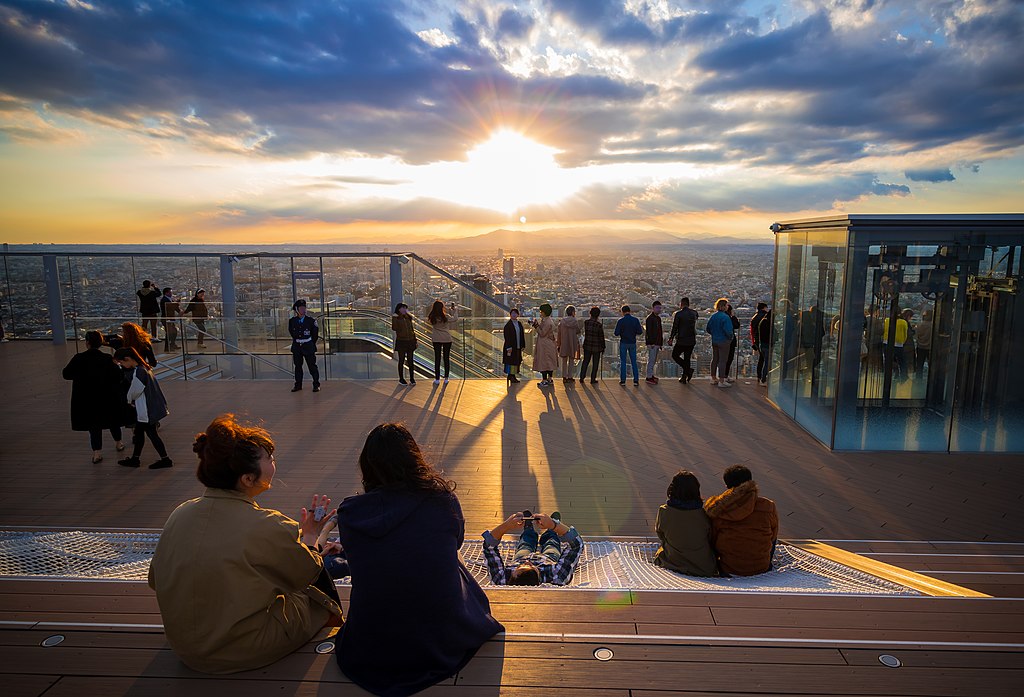 We all know the Shibuya crossing is crazy, and the architects of the Shibuya scramble square building clearly do too! Shibuya Sky sits atop this building, which is the tallest in Shibuya, with 47 floors at 230m tall. This 360-degree open-air observation deck provides not only a remarkable view of the world-famous crossing but also a sweeping view of the entire ward! You'll surely be missing a huge opportunity to add to your album of skyline pictures if you don't go. 
3. Omoide Yokocho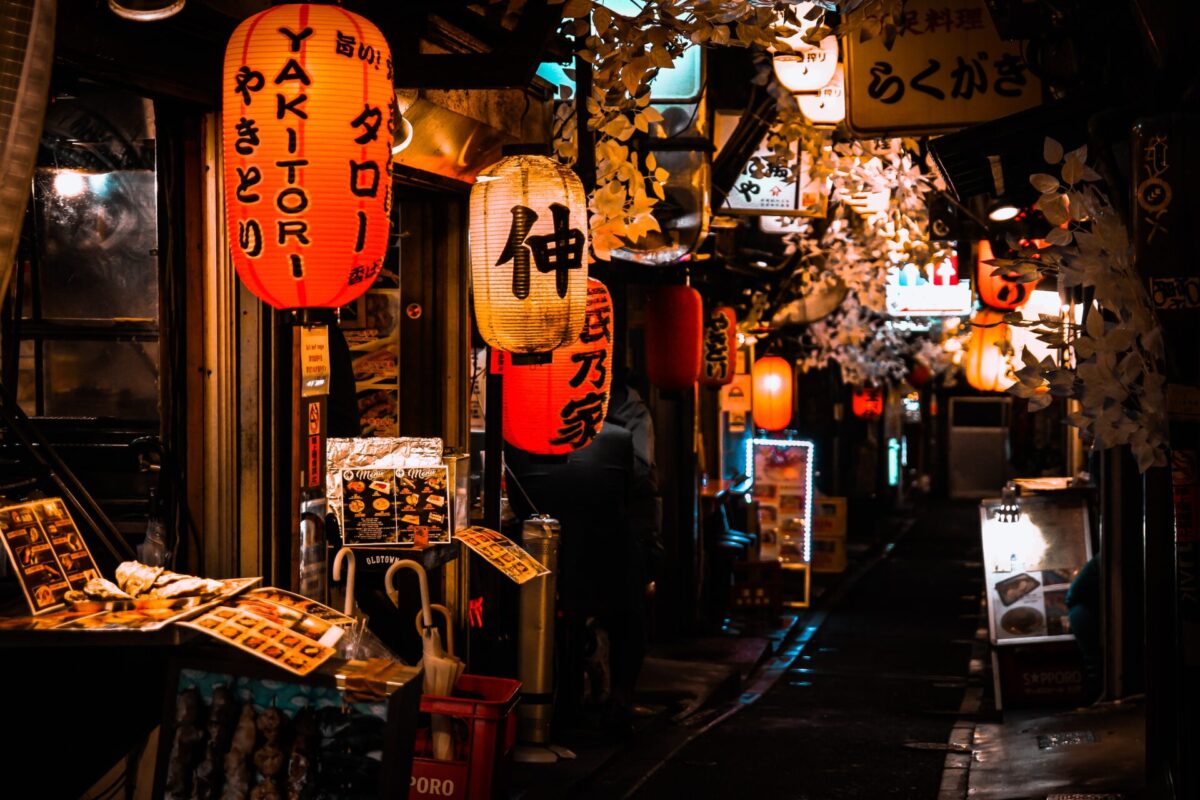 Japan has a collection of these compact eating/drinking areas all around; they usually are a bunch of small restaurants that sell a specific type of food and alcohol as well. Omoide Yokocho is certainly one of the most famous and consistently attracts people from around the world. Here you can find a smorgasbord of Yakitori (grilled chicken skewers) and a few other types of food. The photogenic part is just how close together all the restaurants are and how lively it is- there is so much to capture in a single frame. 
4. Tokyo Skytree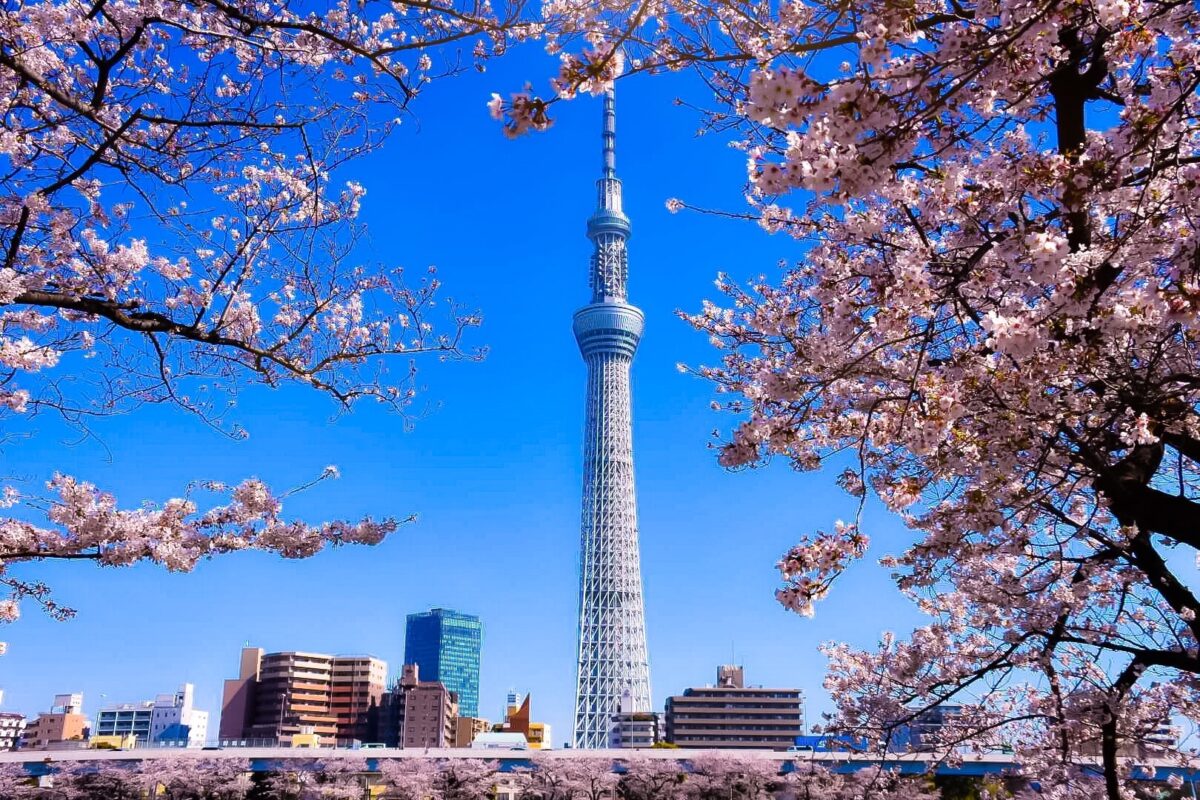 If you thought that Shibuya Sky would be testing your fear of heights, well, then you need to check this out. At 634m, nearly three times as tall as Shibuya Sky, Tokyo Skytree will absolutely provide you with the most incredible views of Tokyo. The name alone should have your head in the clouds! You can even see Mt. Fuji in the distance on a clear day. The night view is also breathtaking; something about millions of tiny lights comprising the world's biggest city makes one feel tiny, as if looking up at the stars. Also, it's pretty close to Sensoji, so it's no problem to combine them into a day trip!
5. Team Lab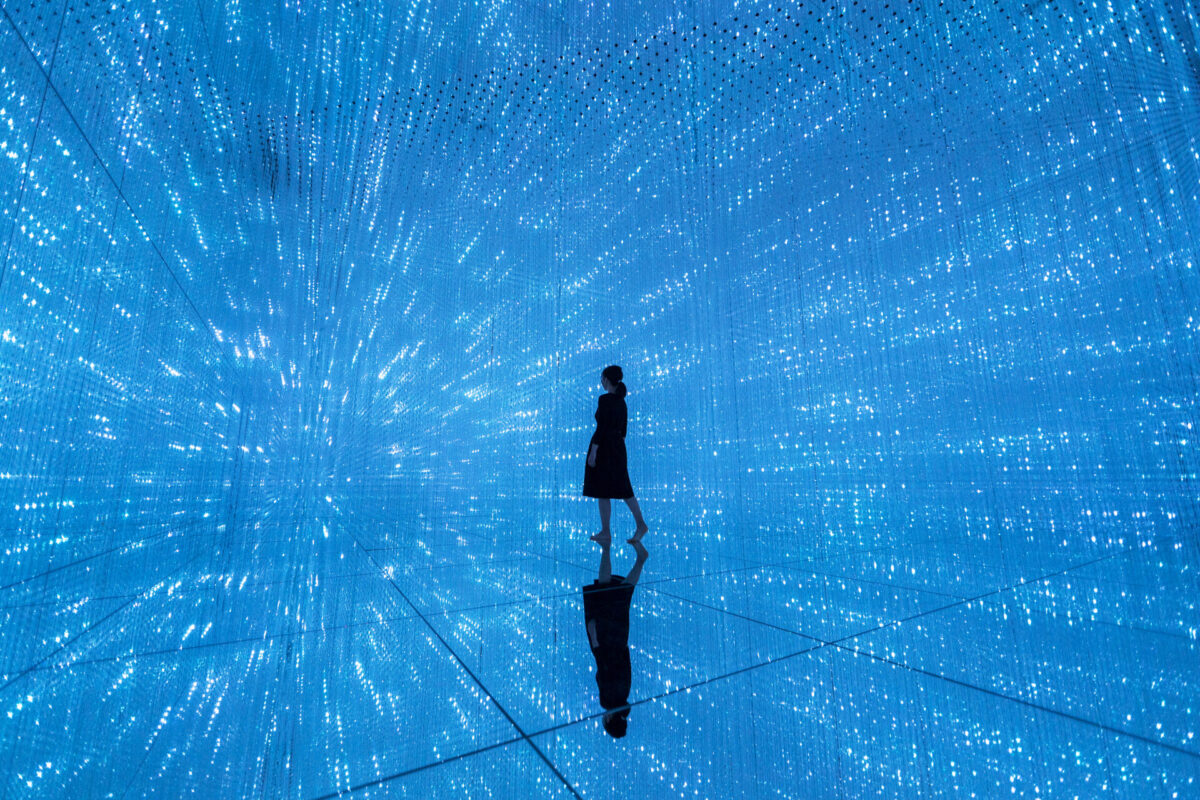 Dive into something a bit more futuristic and mind-bending at teamLab! This art vs. science vs. technology exhibit is quite the photo-op. You can immerse yourself easily in a vivid array of interactive displays that will have you rethinking reality. Check out our guide to all the different attractions and see what you're up against! Tokyo certainly maintains an image of futuristic aesthetic appeal, and this is one of the best ways to experience it.
6. Meguro River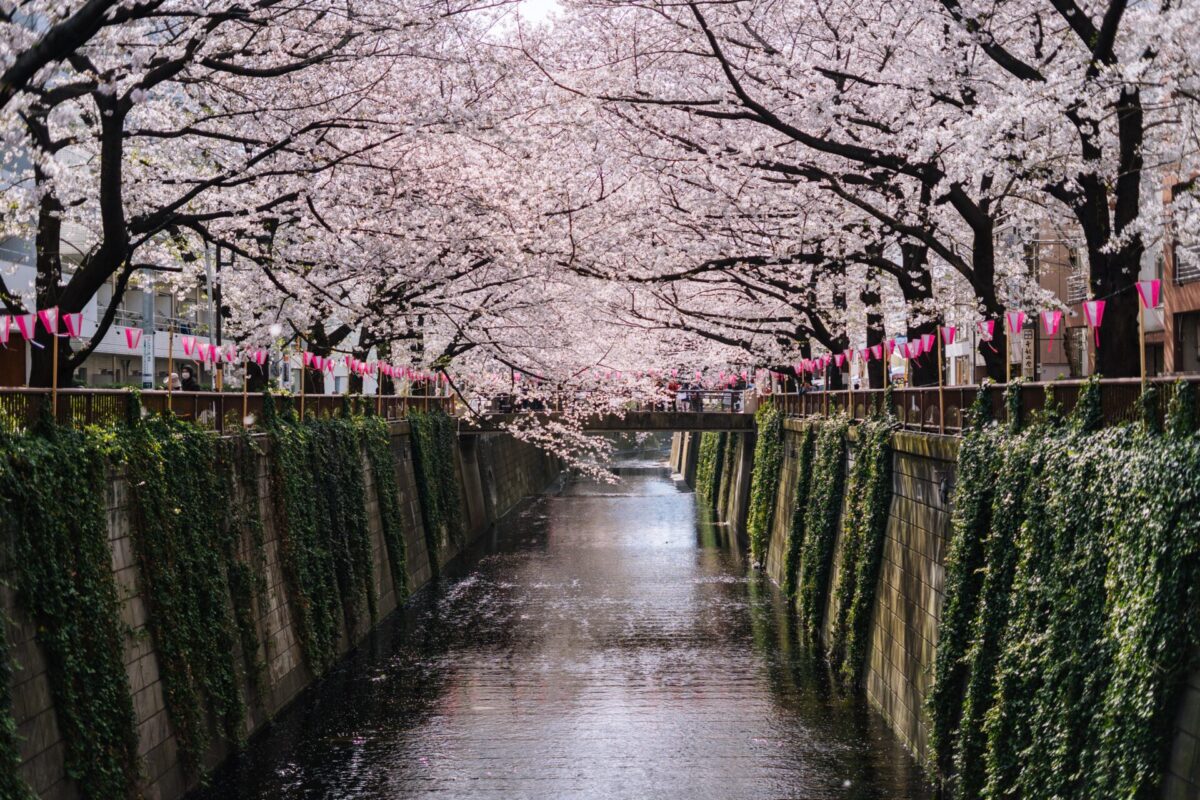 Surely you've heard of the cherry blossoms, right? Well, if you haven't, that's one of the biggest things to check out in Japan if you're there when they are in full bloom from mid-March to early April! Anyways, Meguro river is a phenomenal spot in central Tokyo to get your fill. Huge trees droop over the river and let their petals grace the current while surrounding walking paths are bustling with people. Though, no need to worry about the peripheral area, Nakameguro is a very fashionable and fun place to be in general.
7. Takeshita Street in Harajuku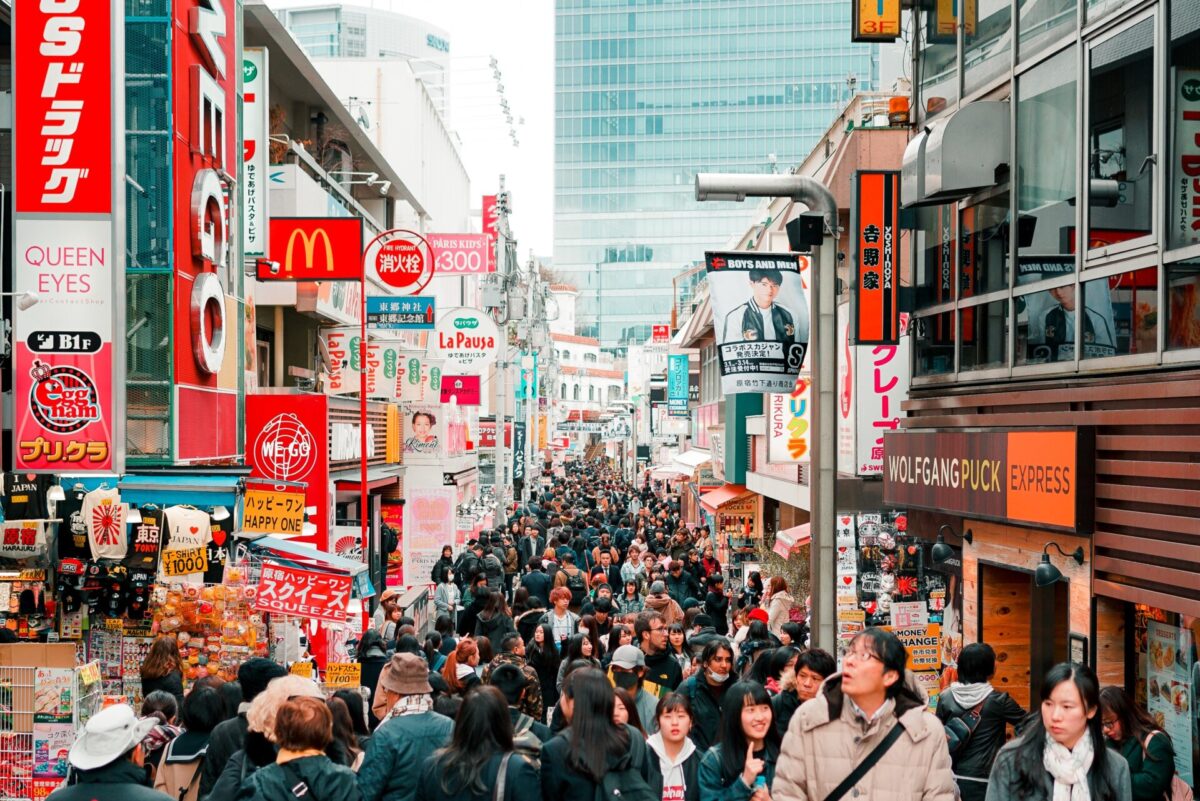 Harajuku is an area well known for its fashion; luxury brands are popular here and have plenty of stores, while individuals express themselves in diverse, head-turning fashion. Harajuku upholds a "Kawaii," or cute image, throughout their stores and patrons. However, there is a considerable variety of more edgy fashion as well. Either way, you'll have no trouble snapping some photos of truly unique fashion.
8. Tsukiji Fish Market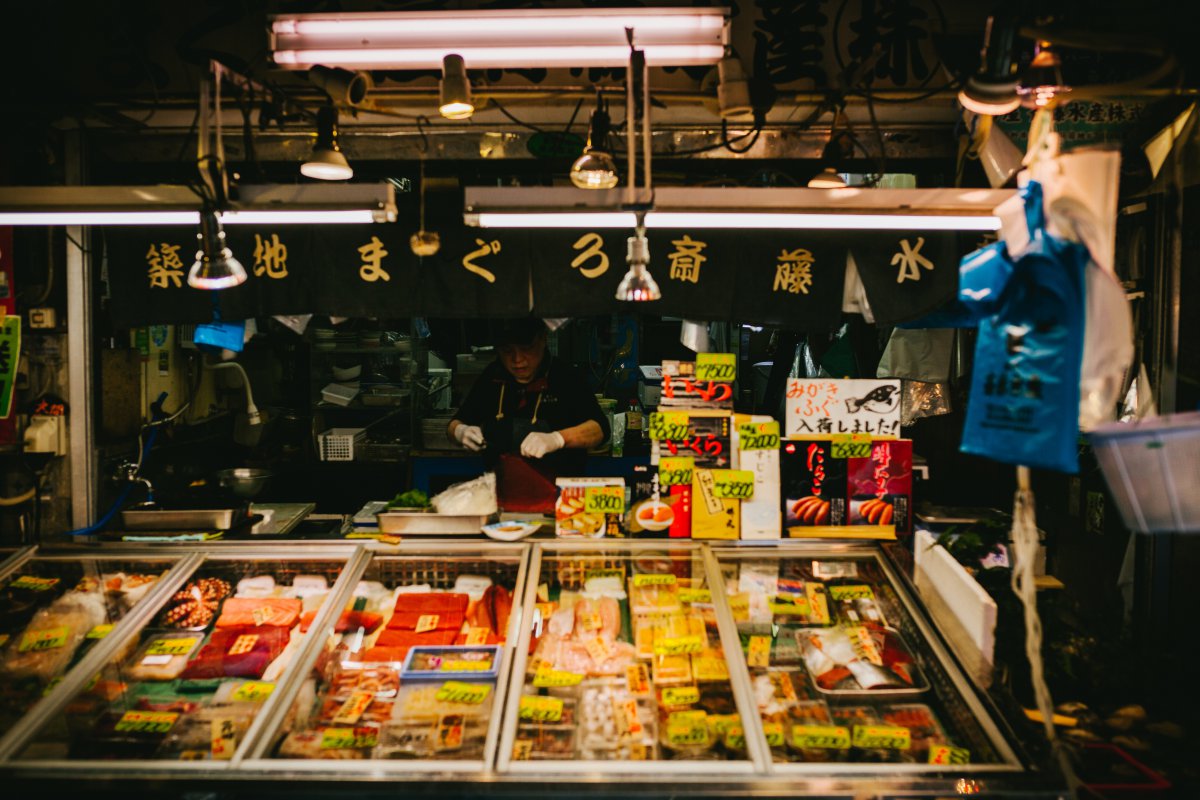 Ever wonder how Tokyo sustains its highly demanded abundance of sushi? Well, here's your answer: the Tsukiji Fish Market. This place is a haven for all you seafood lovers; 400 shops sell fresh food and cooking utensils. There's no doubt you'll be able to capture photos of the decadent meals served here, along with the vibrant food culture in its entirety. One incredible photo-op is the tuna auction, though this has actually been moved to Toyosu!
9. Hamarikyu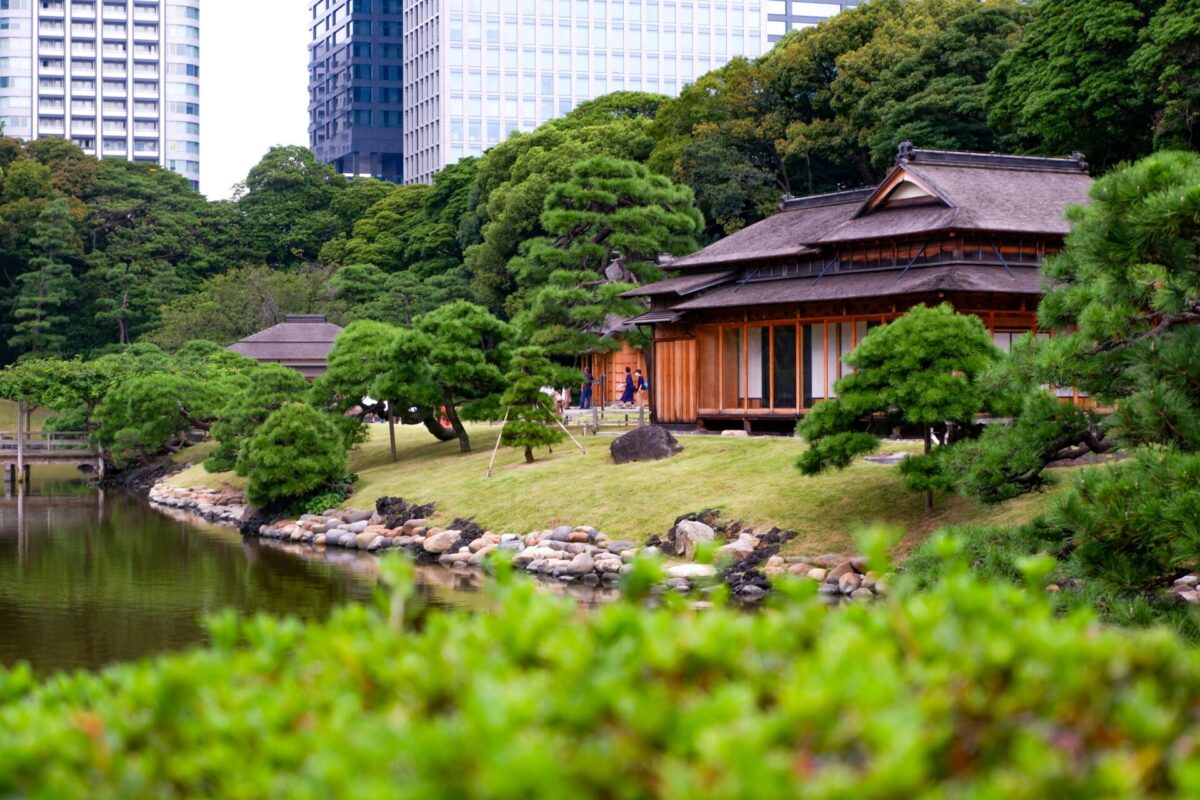 An absolutely wonderful garden that is an easy addition to your Sensoji, Skytree, or Tsukiji trips, Hamarikyu Gardens is something no picture-taker should miss. Originally a feudal lord's property and duck hunting ground, it has since been turned into a pristine landscape garden. It's beautiful in any season but surely is a sight to see in autumn. Many of the trees here have been meticulously grown in intricate angles and directions that are stunningly complementary to the tranquil ponds and bridges. It's also home to a 300-year-old pine tree that stands in a truly unique way.
10. Rainbow Bridge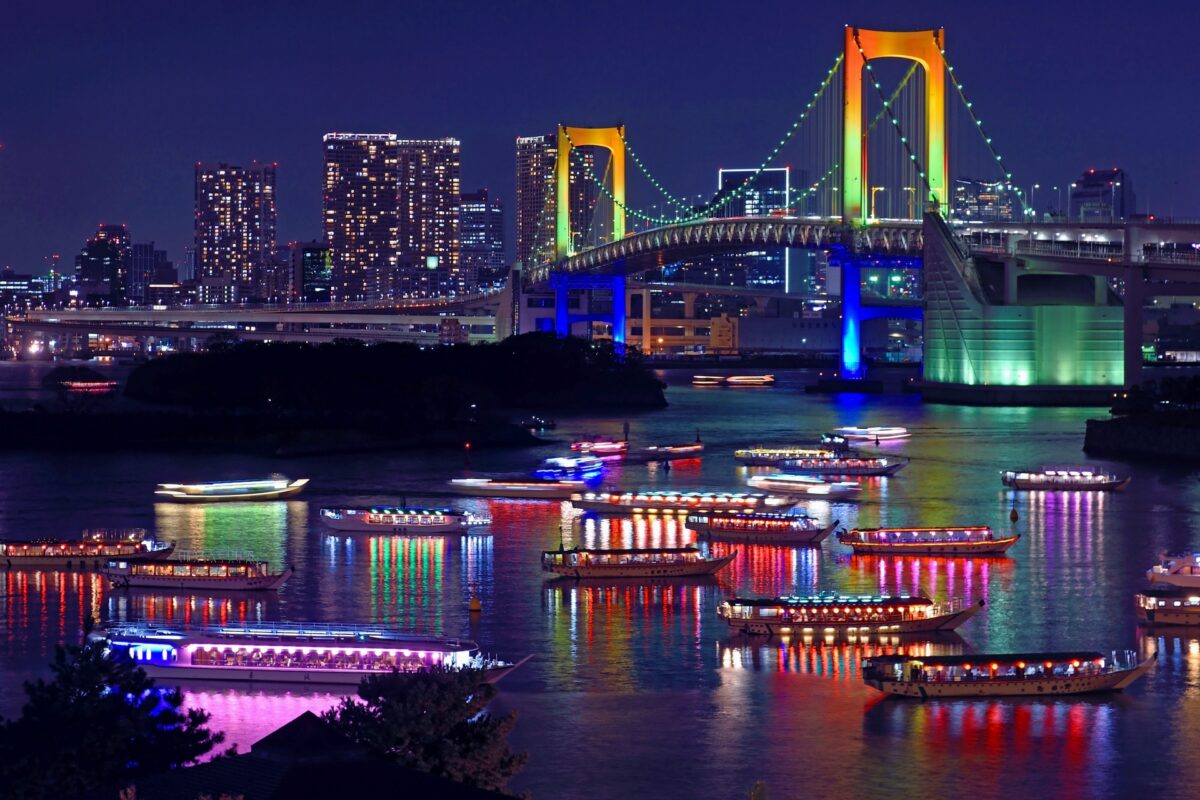 The Rainbow Bridge in Odaiba is quite a sight to see; there are various viewing points nearby, including some observation decks. Fireworks are often shot off the bridge, and it hosts a variety of events throughout the year. You can walk across it and drive across it, of course. If you're able to drive in Japan, it's a liberating experience!
And there you have it! Japan is of no shortage of photogenic spots to come and shoot. Your time here is your treasure, and the more photos you take, the more memories you'll have!
Japan Wonder Travel Tours in Tokyo
Japan Wonder Travel is a travel agency that offers guided tours throughout Japan.
From private walking tours to delicious Food and Drink tours, we can help organize the best tours just for you! If you want to explore Japan and learn more about the history and backstories of each area you are traveling in, our knowledgeable and friendly guides will happily take you to the best spots!
In addition, we can provide you with any assistance you may need for your upcoming trip to Japan, so please feel free to contact us if you have any questions or need some help!
Find the Other Tours
Other articles you might like