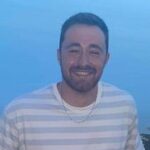 Writer's profile
David Meskens is an intern from Belgium. He is a last-year International Business Management student from Thomas More in Belgium. He came to Japan to learn as much as possible from the Japanese culture and to get some work-ready experience. He is a big sports fan. Basketball is his favorite, and he recently became passionate about Sumo wrestling after attending an event in Japan.
This post may contain some affiliate links. When you click through and make a purchase we may receive some commission, at no extra cost to you.
There is a hidden gem, rich in history and culture, among the bustling streets of Tokyo. Kagurazaka, also called Tokyo's "little Paris", is an area in Tokyo that has managed to successfully combine traditional Japanese culture with a hint of contemporary chic. You'll feel like you've stepped back in time to the Edo period as you stroll along the charming cobblestone lanes, where geisha residences and traditional tea shops formerly flourished. Kagurazaka is located in the northern part of Tokyo and is often overlooked by tourists when visiting Tokyo, but you will not make that mistake. Come with us as we investigate the 10 best things to do in Kagurazaka!
1. Hanamachi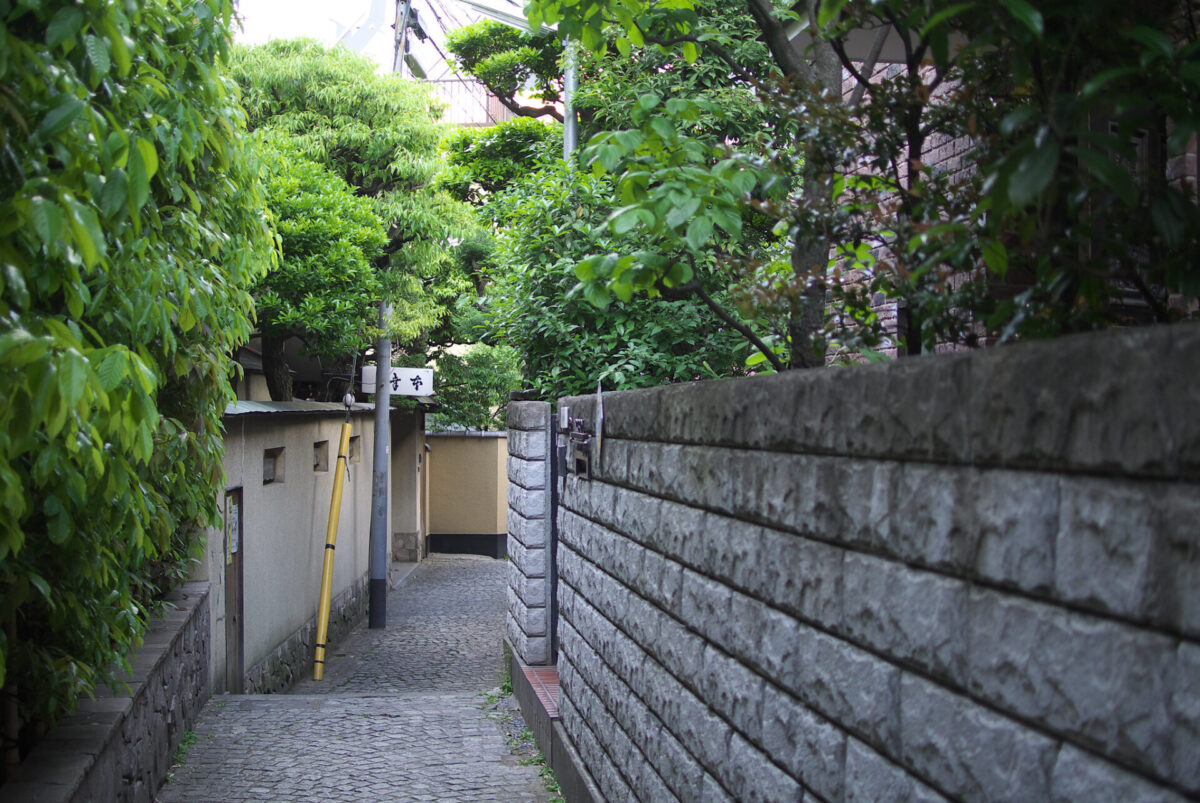 Kagurazaka is one of Tokyo's last hanamachi and was well-known for its many geisha homes around the beginning of the 20th century, and many of them still exist today. But what is a hanamachi? A hanamachi is a district where geisha live and perform in Japan; it can be translated as "flower town". Geisha normally don't work outside of their own area, and each hanamachi has its own name, emblem, and distinct geisha community. Ochaya (geisha houses) and okiya (teahouses where geisha entertain) are frequently seen in hanamachi. The neighborhood has drastically changed over time, but you can still see traces of its rich geisha history.
We recommend that you also check out some old alleys like Kakurenbo Yokocho or Hyogo Yokocho, which really give you a small taste of what it would have been like to wander the streets of Kagurazaka back in the day.
2. Atamiyu Sento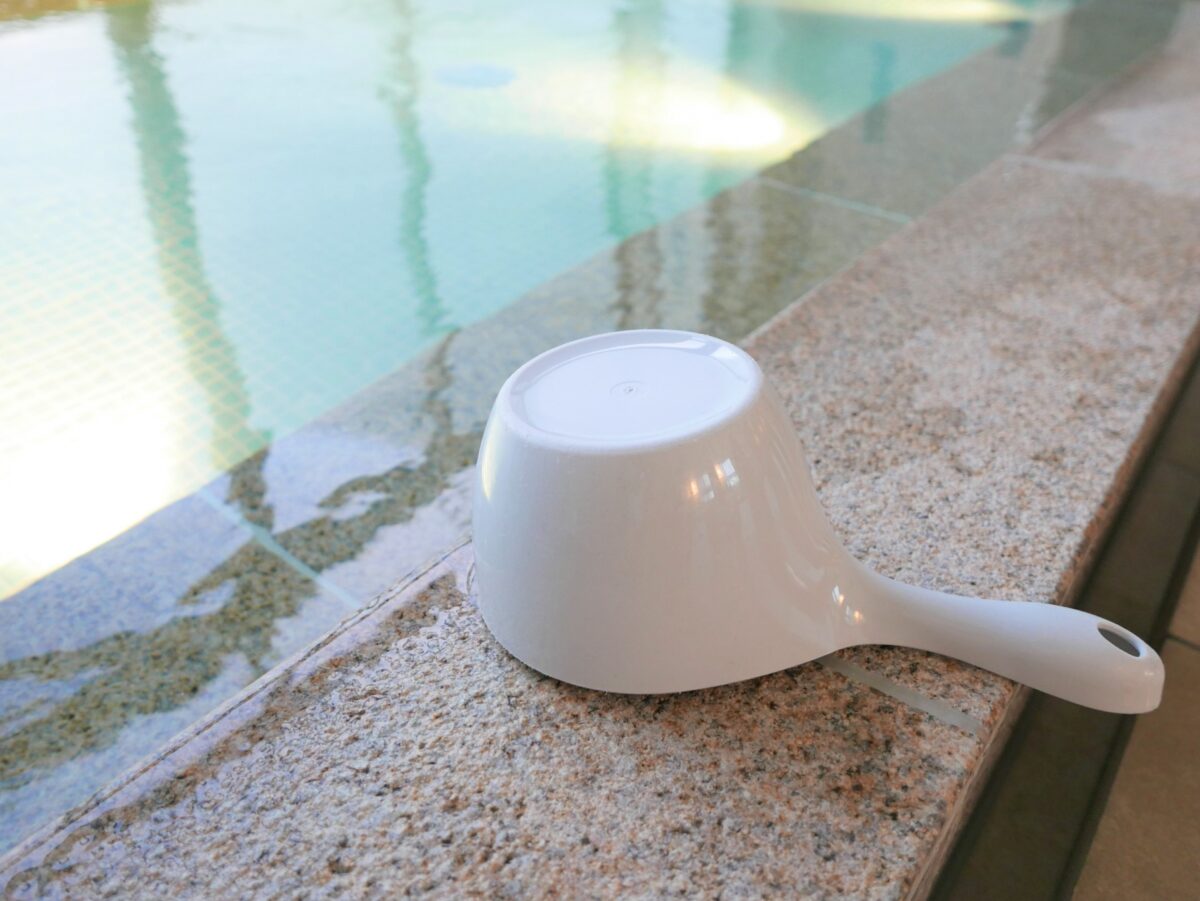 Sento are often man-made baths, whereas onsen refer to hot springs that are found naturally close to Japan's volcanic regions. Sento might look like a downgraded version of the onsen to some, but we can assure you that the relaxing time in the sento is as good as in a traditional onsen. Atamiyu Sento is particularly popular because of the beautiful fresco on the wall of the bath, which makes it an even more pleasant place. You will surely end up going more than once to this bath!
3. French restaurants
Even if the district changed quite a bit over the years, it never lost its charm. Instead, it has grown even more dynamic, in part because of the nearby French International School, which brought numerous French businesses with it. Today's European bistros and wine bars seamlessly meld cultures and gastronomic experiences with the old sweet shops and sake bars, giving Kagurazaka a unique ambiance compared to the rest of Tokyo. Even though we would strongly suggest you try as much Japanese food as possible, you should definitely try out some of the French restaurants in this neighborhood.
4. Koishikawa Korakuen Garden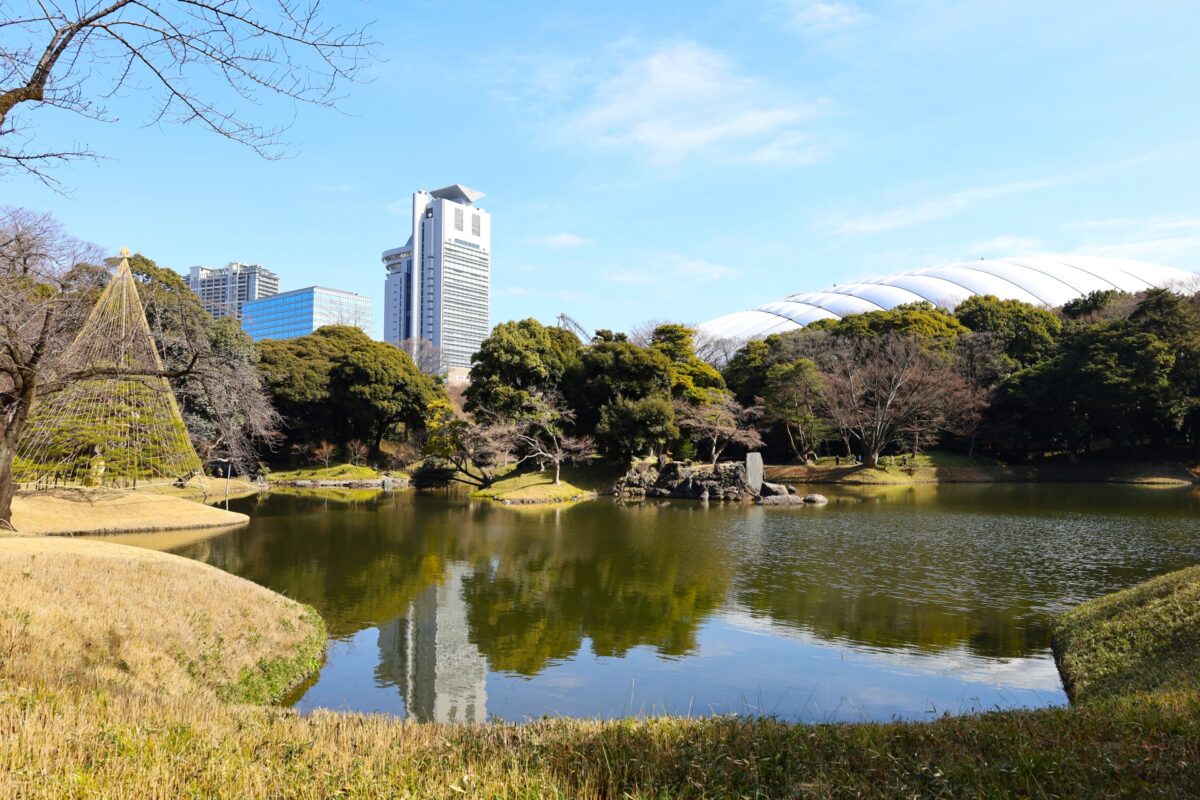 Founded during the Edo Period, the traditional garden first welcomed visitors in 1938. There are numerous picturesque features, such as ponds, bridges, and lush vegetation. If you are longing for a nice stroll through a traditional Japanese garden in Kagurazaka, then look no further than Koishikawa Korakuen Garden, as it is highly recommended if you wish to see a hidden treasure in Tokyo or stay away from crowded major tourist destinations.
5. Bishamonten Zenkokuji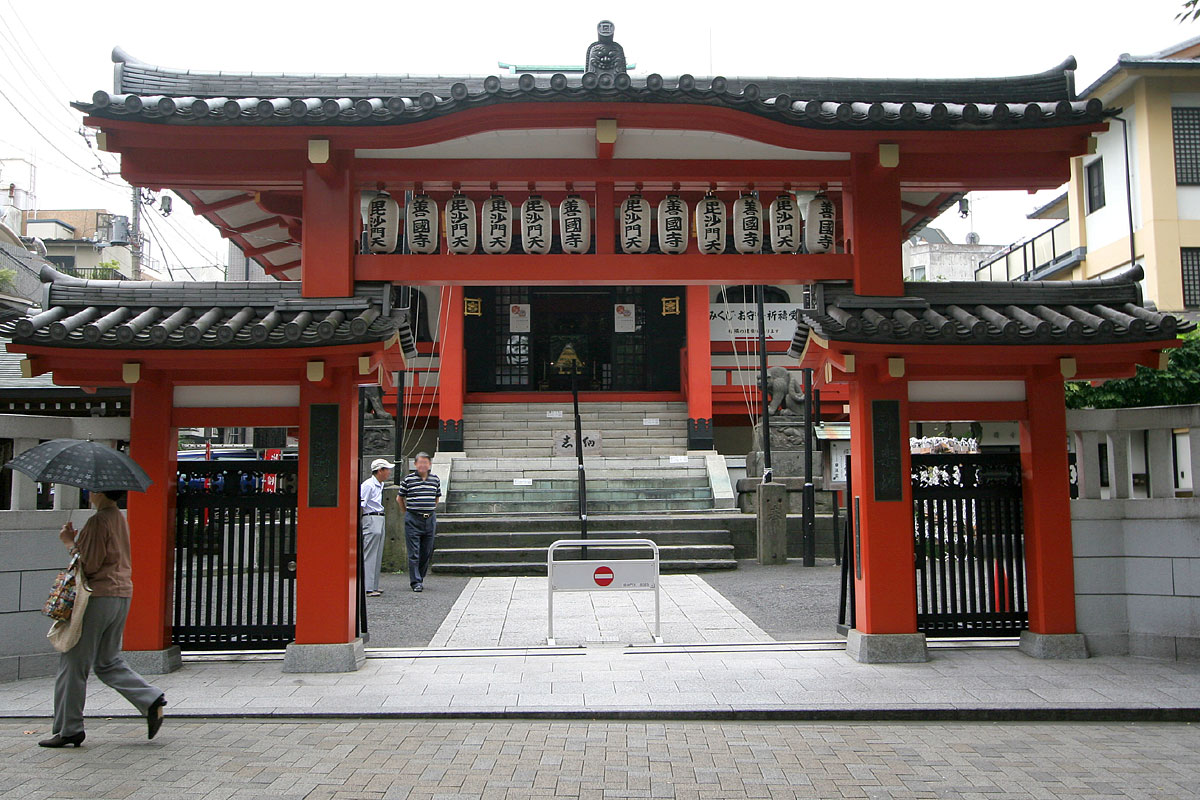 This temple was built in Nihonbashi Bakurocho by the order of Tokugawa Ieyasu, the founder of the Tokugawa shogunate, on the grounds that Buddhist doctrine defends and stabilizes the country. In 1670 and 1792, there were several fires, and it was moved to Kagurazaka. Since the late Edo period, Zenkokuji Temple has thrived as "Bishamon-sama in Kagurazaka". The prosperity of Kagurazaka, also known as "Yamanote Ginza," was actually a result of the area's growth as a Bishamonten temple town. According to legend, this temple was the first in Tokyo where night markets debuted during temple or shrine festivals.
6. Akagi Shrine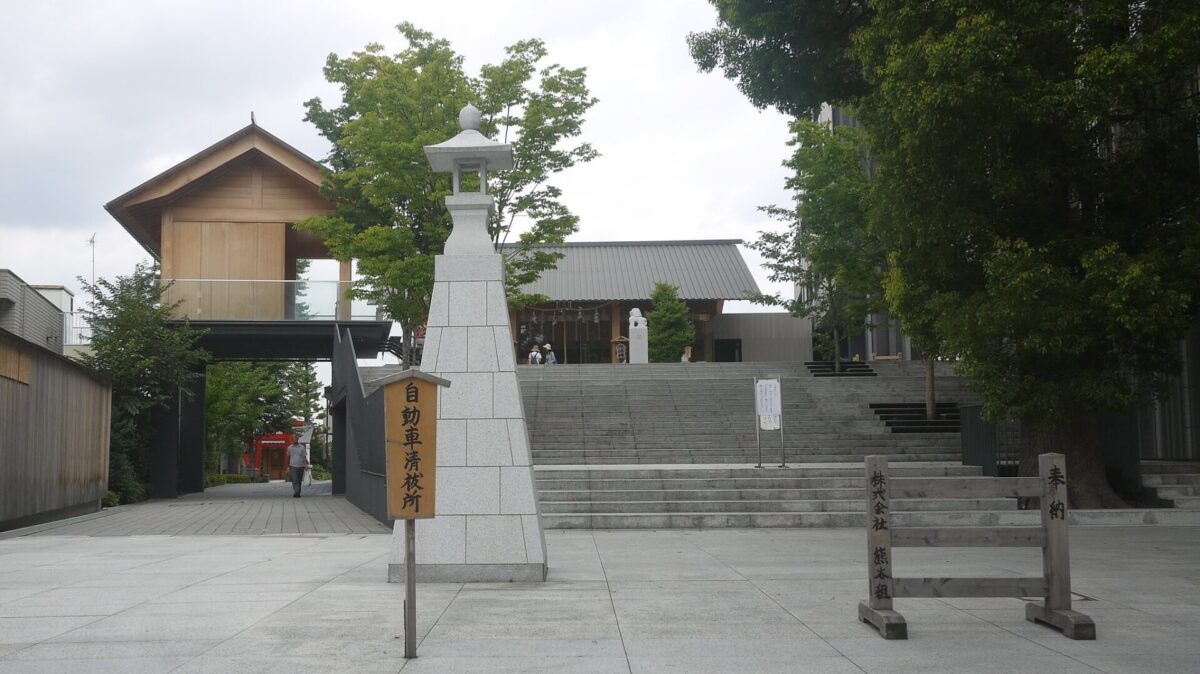 Kagurazaka used to be home to Tokyo's political elite, and Akagi Shrine served as support for this community. However, Kagurazaka changed a lot over time, and the more rigid design of the shrine seemed out of order. In 2010, it was decided to give the shrine a more modern look. This transformation was led by the architect Kuma Kengo. This shrine really stands out compared to others because of its more modern design. Also, be on the lookout for the food market, which is held once a month on the shrine's grounds!
7. Rakuzan Teashop
Tea drinking in Japan is very popular and common all over the country, and in Kagurazaka, you will be attracted by the smell of roasted green tea leaves in the front of a shop. If you want to be sure to get excellent tea, you should go to Rakuzan Teashop in Kagurazaka. The shop is renown for its excellent service with locals and tourists alike and its expertise, which will surely help you find the exact tea corresponding to your taste. A wide variety of ceramic tea bowls, chawan cups, and bamboo whisks used in traditional tea ceremonies, in addition to the wide array of different teas available. So, if you are fancying some really good tea, Rakuzan Teashop is the place to go!
8. Canal Cafe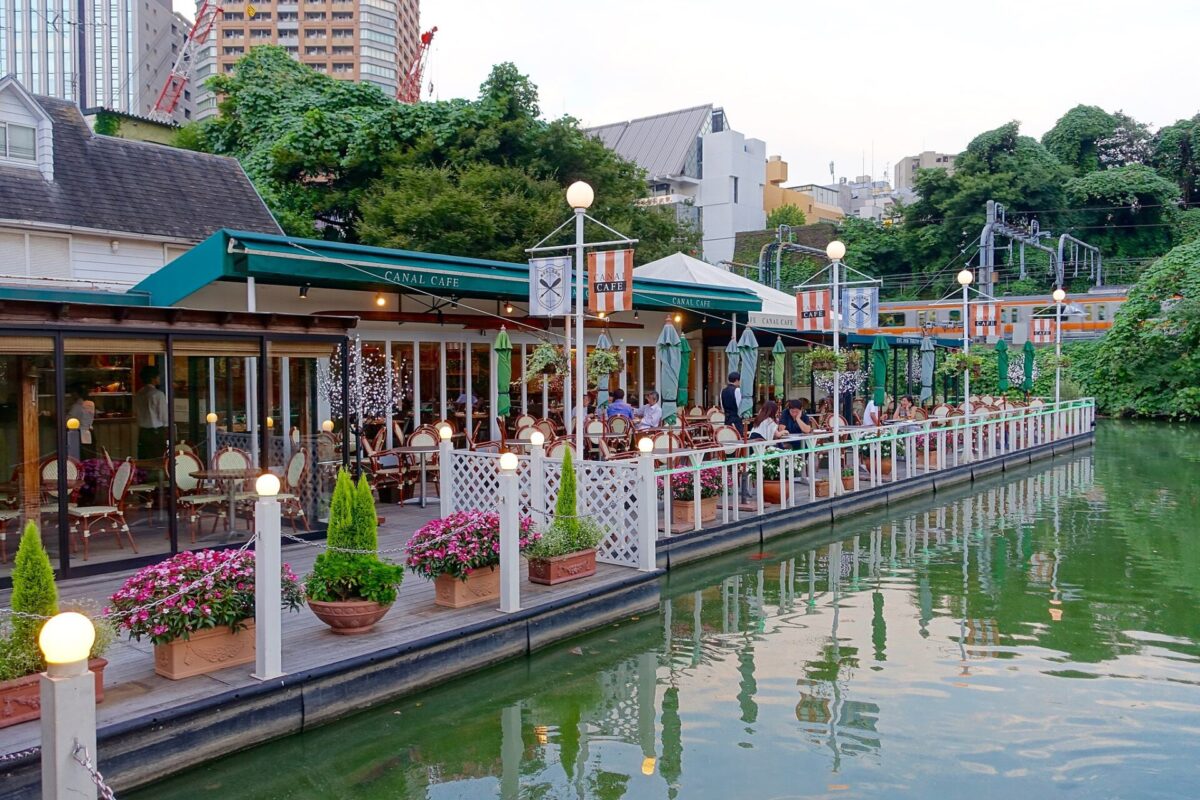 Not a lot of restaurants can boast having good dinners in such a location. Canal Cafe offers you the possibility to have a waterside dinner, and if you wish, you can even rent one of the cafe's row boats. Neapolitan pizzas, pastas, seafood, and other dishes are available on the more extensive food menu in the interior dining area, but when the weather is nice, most customers seek out a table on the large wooden decks outdoors. This is the ideal escape on a warm, sunny day.
9. La Kagu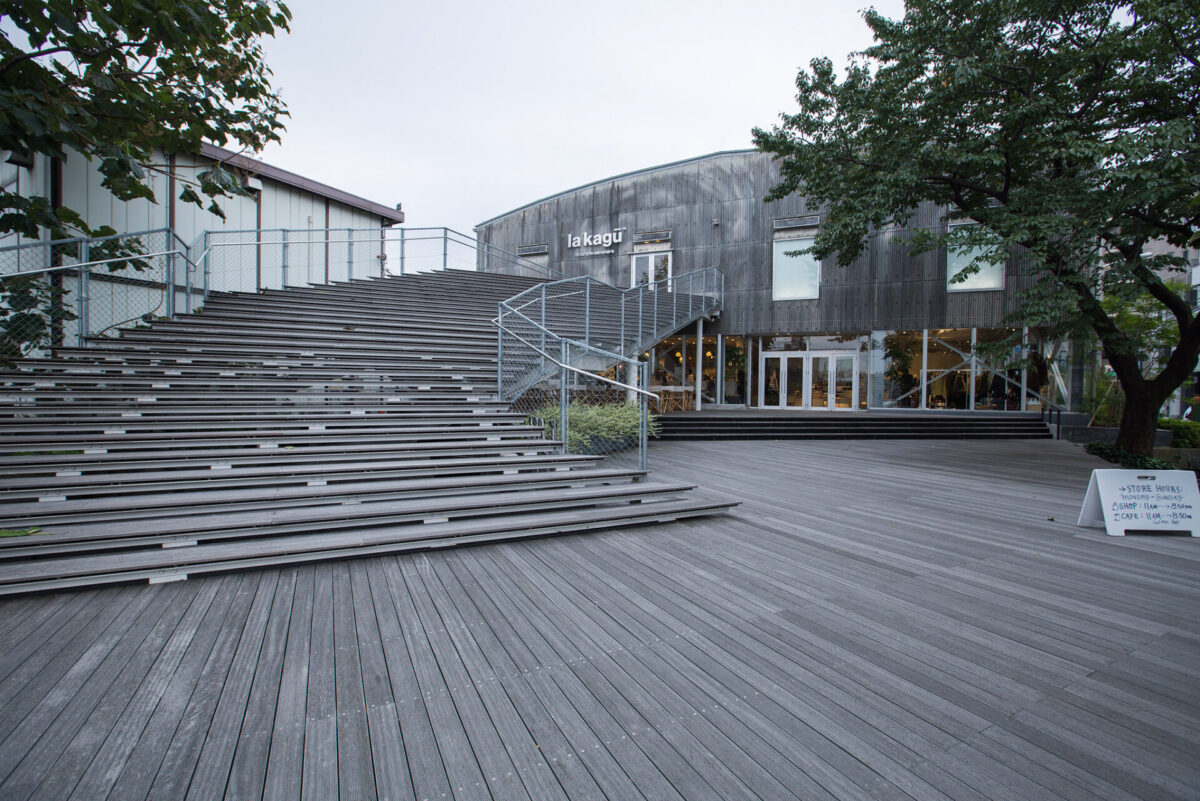 If you desire doing some shopping, La Kagu is where you should be heading. A long-established publishing company called Shinchosha owns the commercial complex called La Kagu, which was constructed inside a restored warehouse. There are numerous stylish items here, including clothing, household goods, furniture, books, and cafés. The splendid wooden stairs at La Kagu were designed by none other than the previously mentioned Kuma Kengo, designer of the Akagi shrine.
10. Solo Sauna Tune
If you're looking for a sauna experience that doesn't involve stifling heat and dry air, then you'll love this one. This sauna is located in the famous Unplan capsule hotel in Kagurazaka. What makes this sauna special compared to others you could find in Tokyo is that it is based on the traditional Finnish sauna, which is set to a more pleasant temperature and is more humid than dry. True to Finnish sauna customs, you can regulate humidity by sprinkling water over the heat stove. Once you've worked up a sweat, you can cool off in a private shower located outside the sauna, allowing you to cool off. This sauna experience is sure to leave you feeling rejuvenated and energized!
Where to stay in Kagurazaka
UNPLAN Kagurazaka
As we previously mentioned, there is a famous Capsule Hotel in Kagurazaka called Unplan. A true gem located in the center of Kagurazaka. This beautiful hotel perfectly balances comfort and minimalist decor. UNPLAN's ground floor lounge is the perfect spot to connect with fellow travelers and soak up the welcoming atmosphere. You can relax in the cozy ambiance, strike up conversations with the friendly staff at the bar, and treat your taste buds to a delectable array of original western dishes and tapas. And, with over 50 types of cocktails and a coffee selection that's sure to satisfy any caffeine cravings, you can sip and savor to your heart's content. Come on in and experience the lively vibe for yourself!
Boutique Sauna ARCH
Boutique Sauna ARCH is a modern 5 star hotel that has received nothing but amazing reviews. The unique thing about this hotel is that you don't even have to leave your room to go to the sauna! Your room will have both a sauna and bath in it, making for a luxury and comfortable stay. It is in a great location, making it easy to see everything tha Kagurazaka has to offer, but you can easily spend your whole stay inside the hotel as there is a bar and terraces you can make use of.
Hotel Vintage Kagurazaka Tokyo
Hotel Vintage Kagurazaka Tokyo is just a short walk from Kagurazaka Station, and is also a new modern hotel that makes for a comfortable stay. The rooms are very spacious and make for a great getaway for couples as well as a group trip with friends. Some of the rooms are even equipped with a terrace for a nice view of the area.
Japan Wonder Travel Tours in Tokyo
Japan Wonder Travel is a travel agency that offers guided tours throughout Japan.
From private walking tours to delicious Food and Drink tours, we can help organize the best tours just for you! If you want to explore Japan and learn more about the history and backstories of each area you are traveling in, our knowledgeable and friendly guides will happily take you to the best spots!
In addition, we can provide you with any assistance you may need for your upcoming trip to Japan, so please feel free to contact us if you have any questions or need some help!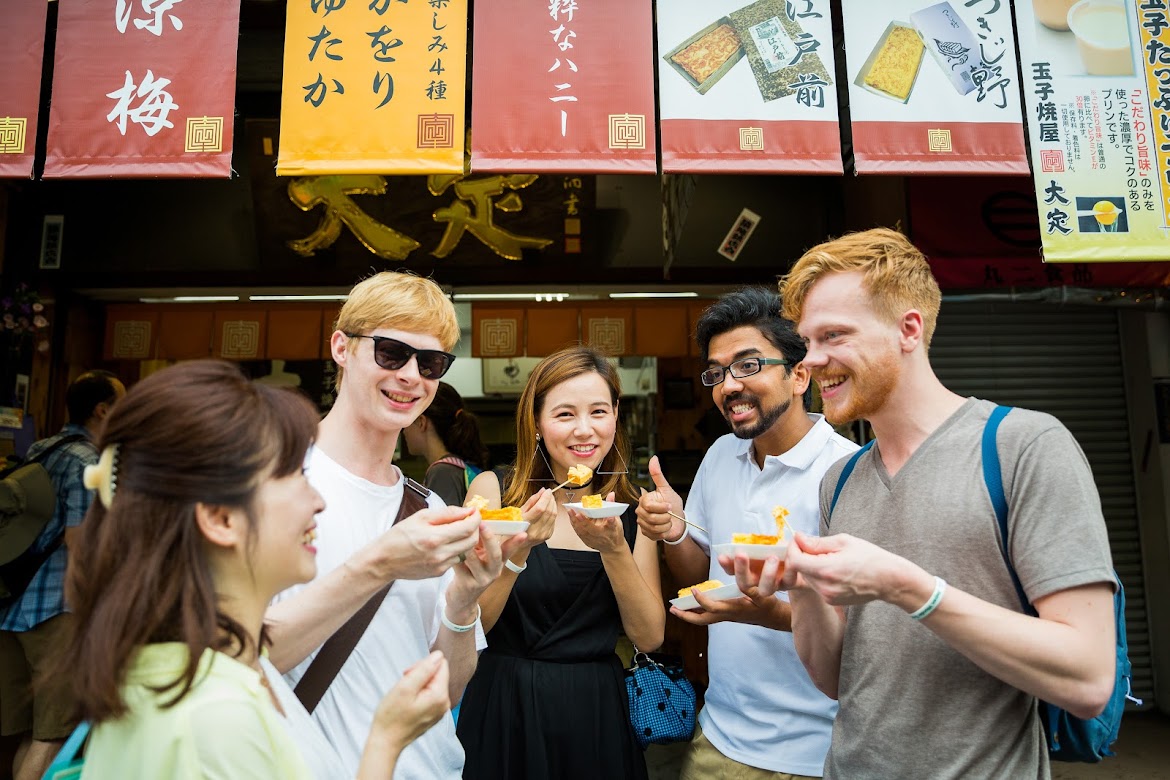 ▶Tokyo 1–Day Highlights Private Walking Tour (8 Hours)
There's no better way to explore an area than taking a tour with a knowledgeable local guide. You will have the chance to learn about the history and interesting background stories of Tokyo, as well as discover some hidden gems which can be hard to do without a guide.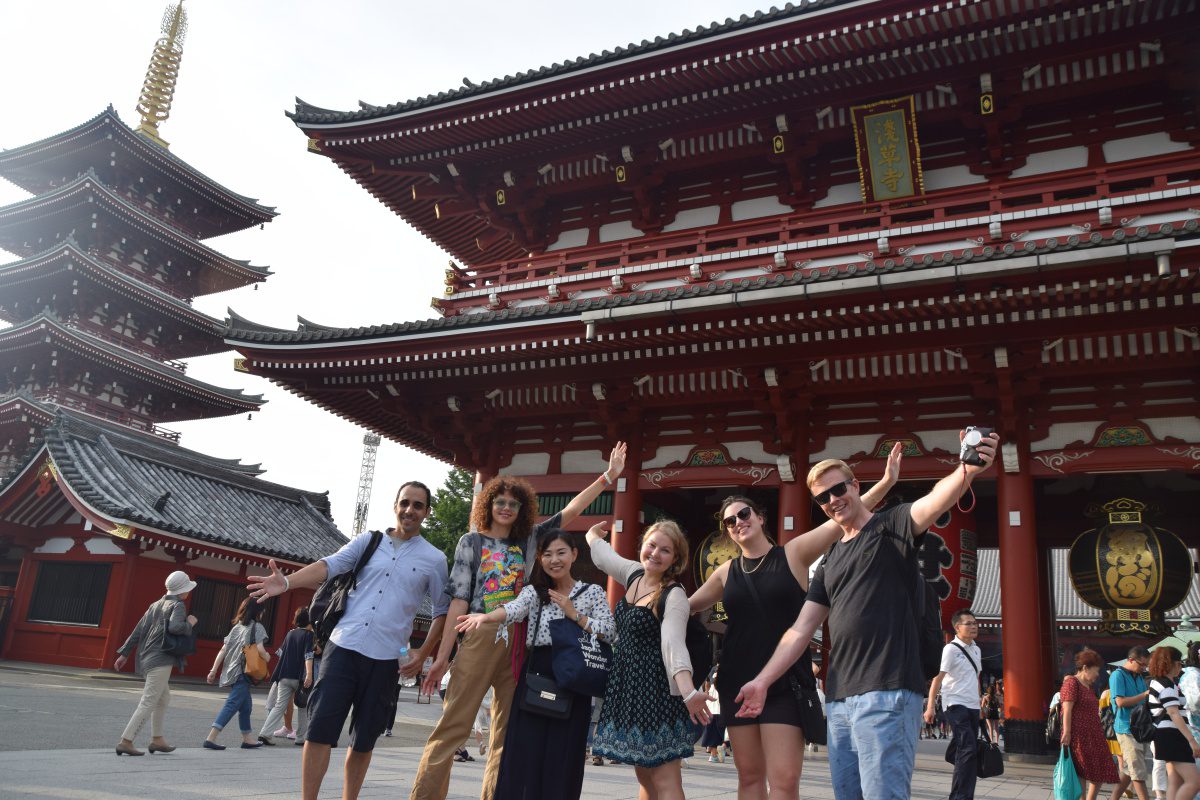 ▶Shinjuku Bar Hopping Tour: Experience Tokyo's Nightlife in Izakaya
Check out the best spots in Shinjuku while bar hopping through the lively and vibrant area. Try some delicious local food and drink as you explore the narrow yet photogenic alleys that the town has to offer. Experience Japanese izakaya culture and drink in Shinjuku like the locals!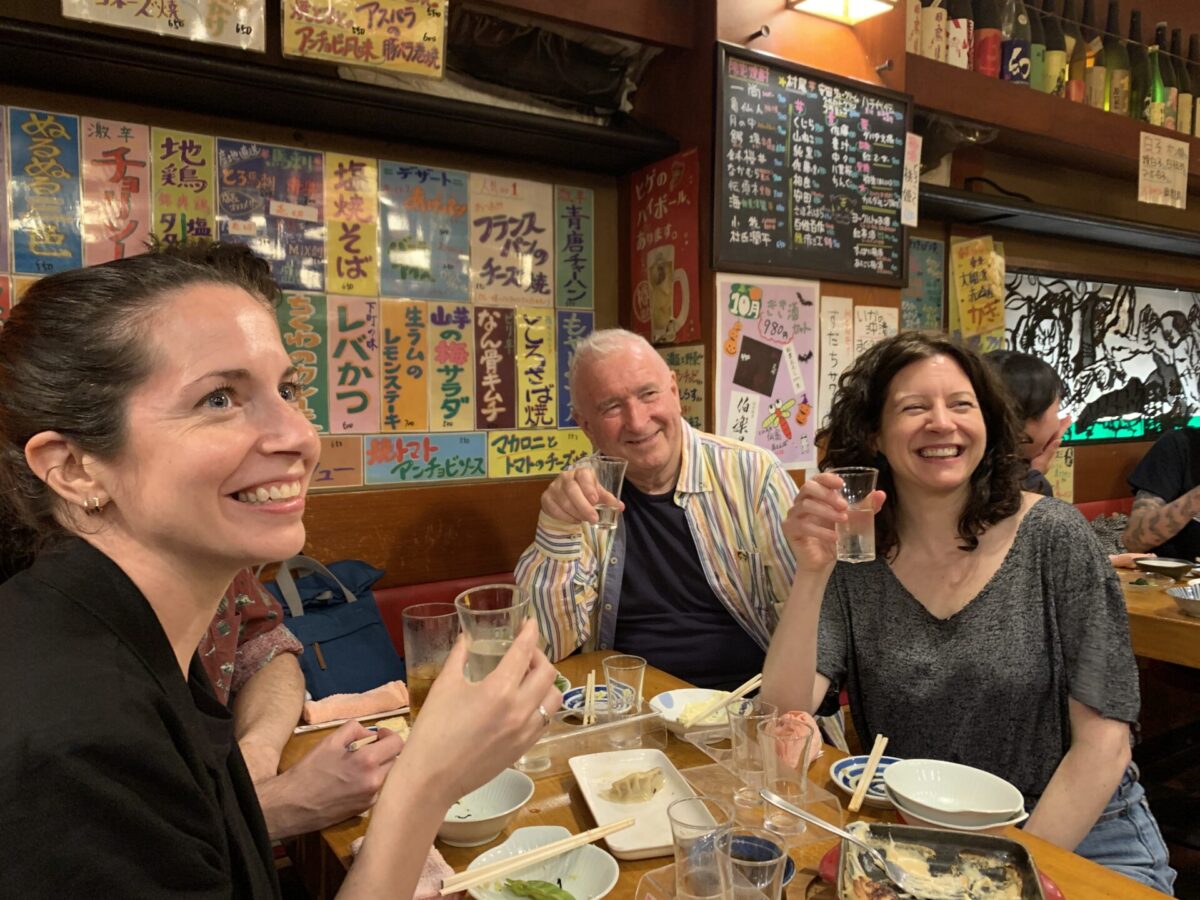 Find the Other Tours
▶Tour Packages
If you want to make travel easier, we suggest you look into tour packages.There are a wide range of tour packages out there to suit the accomodate for each traveler needs. Click the button below to find the best tour package from various Tour Operators!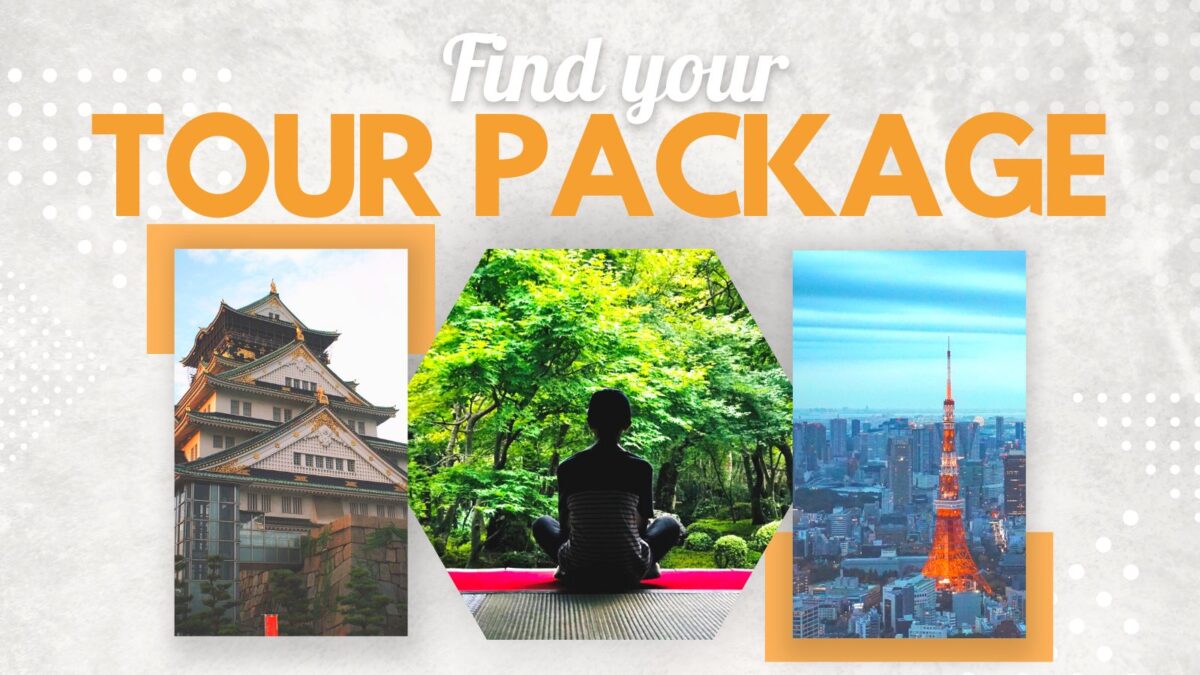 Follow us on Instagram, Facebook, Twitter, and TikTok for more travel inspiration. Or tag us to get featured!
Happy traveling!
Stay informed of the best travel tips to Japan, the most exciting things to do and see, and the top experiences to have with the Japan Wonder Travel Newsletter. Once every two weeks we will introduce you to our latest content.
Other articles you might like