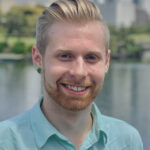 Writer's Profile
Bryce was born in California, and raised near Seattle, Washington! He's been living in Japan for about 5 years now, the first 3 spent studying at Temple University Japan. His main passion in life is writing and producing music, more specifically EDM if anyone is curious! He is very fond of snowboarding, cooking, traveling, playing video games; all of which he'd ideally enjoy with the company of his great friends.
This post may contain some affiliate links. When you click through and make a purchase we may receive some commission, at no extra cost to you.
If you're planning a trip to Tokyo, be sure to add Asagaya to your list of must-visit destinations. Asagaya is a lively and vibrant neighborhood in Suginami Ward, an area in west Tokyo. Known for its local shopping district, delicious food and bars, and bustling festivals, Asagaya is the perfect destination for anyone looking for a unique and authentic local experience. The area is well rounded as you can enjoy it during the daytime but also get some great food and drinks with friendly service at night. Check out this list of the 10 best things to do in Asagaya and add some more fun to your itinerary!
1. Pearl Center Shotengai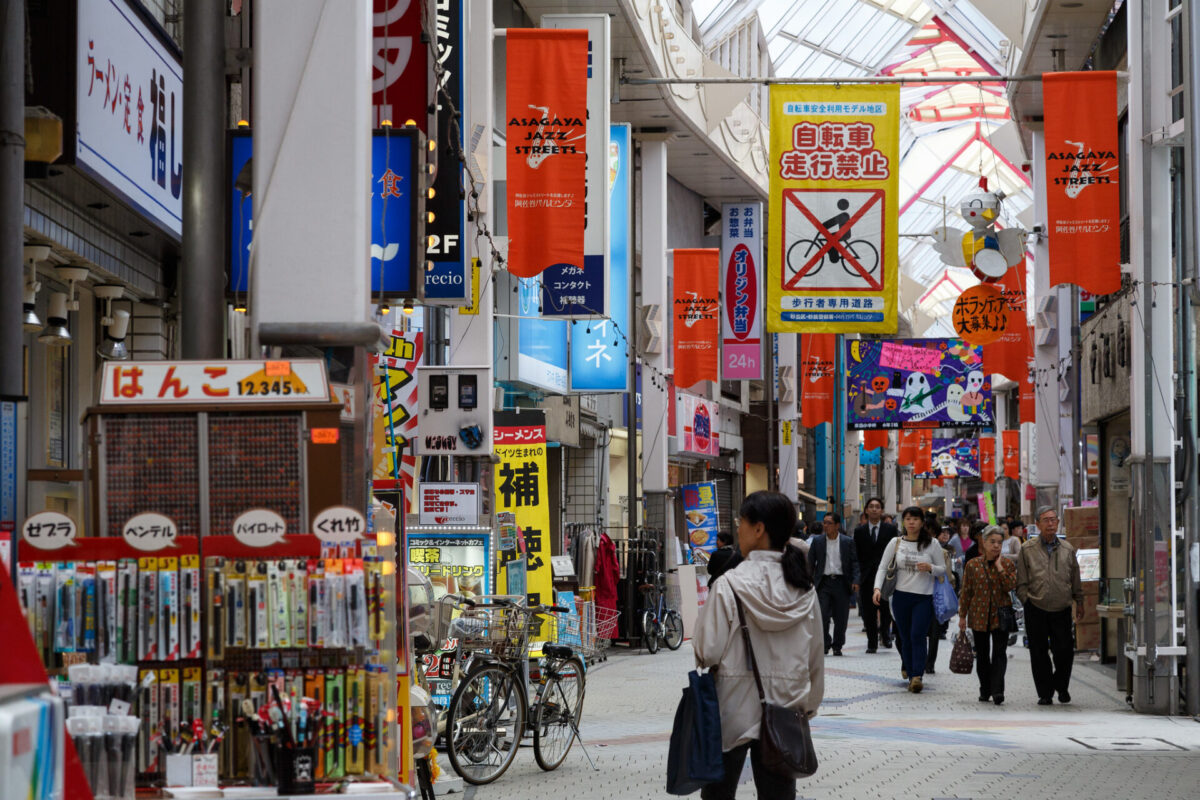 One of the must-visit places in Asagaya is the Pearl Center Shotengai, a covered shopping street that's been around since 1975. The street is home to more than 220 shops and restaurants, selling everything from traditional Japanese souvenirs to trendy fashion items. You'll find all kinds of shops here, including bookstores, tea shops, seafood shops, and much more. A great time to come here is August for its Tanabata and jazz festivals!
2. Star Road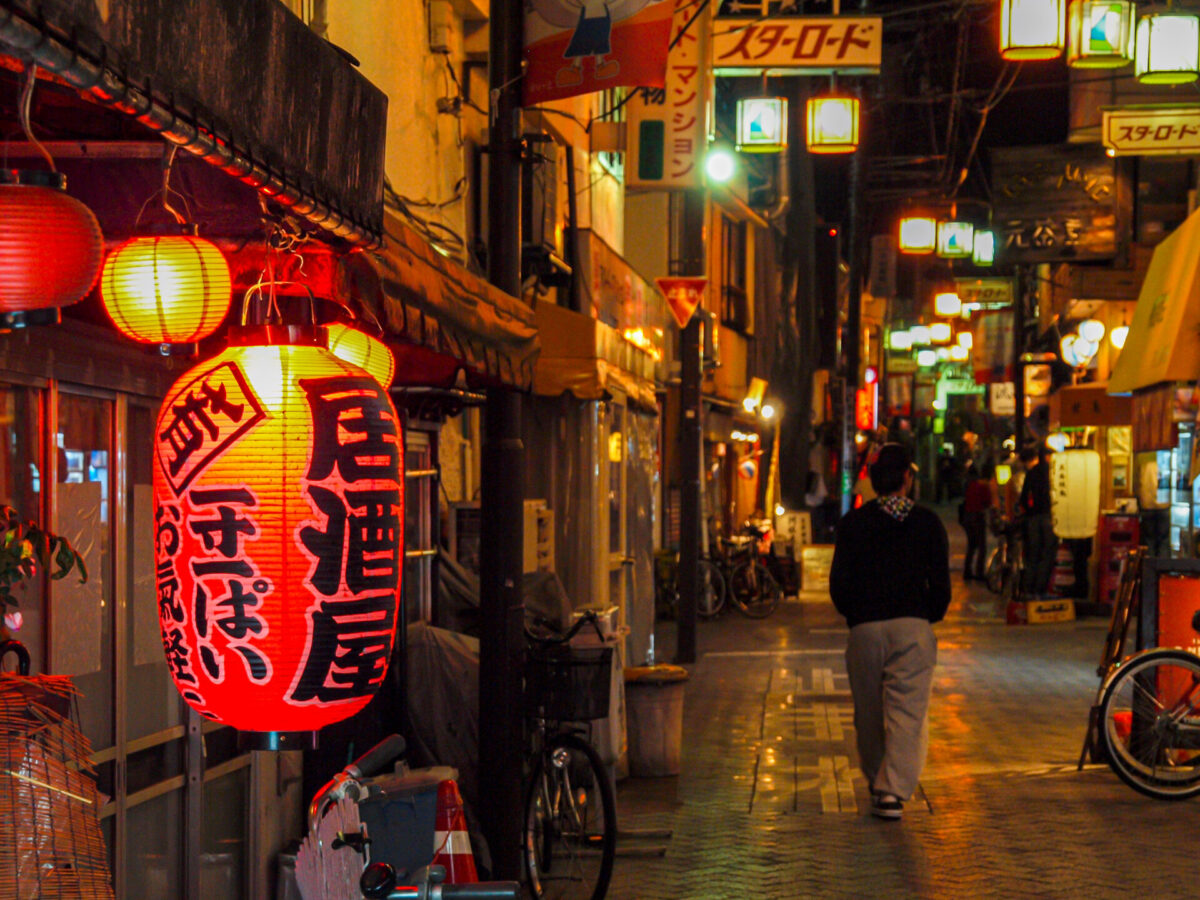 Asagaya's Star Road is a popular shopping street that's lined with trendy boutiques, cafes, izakaya, and vintage shops. This street is a popular destination for fashion lovers, and you'll find everything from designer clothes to unique accessories here. It's also a great place to visit during the night as its "village" like service styles (more friendly and personable) coupled with its affordable yet lively bars and other places to eat and drink offer significant fun!
3. Dorayaki from Usagiya
Dorayaki is a traditional Japanese sweet, and one of the best places to try it in all of Tokyo is at Usagiya in Asagaya. This small confectionary shop has been in Asagaya since 1957. They're famous for their delicious Dorayaki as well as other traditional confections that include a few that are rabbit shaped. Their sweet dorayaki pancakes are filled with red bean paste and are a must-try when visiting Asagaya. They have been known to sell over 1,000 dorayaki in a day and often sell out by the afternoon so be sure to get yours early!
4. Jazz Street Festival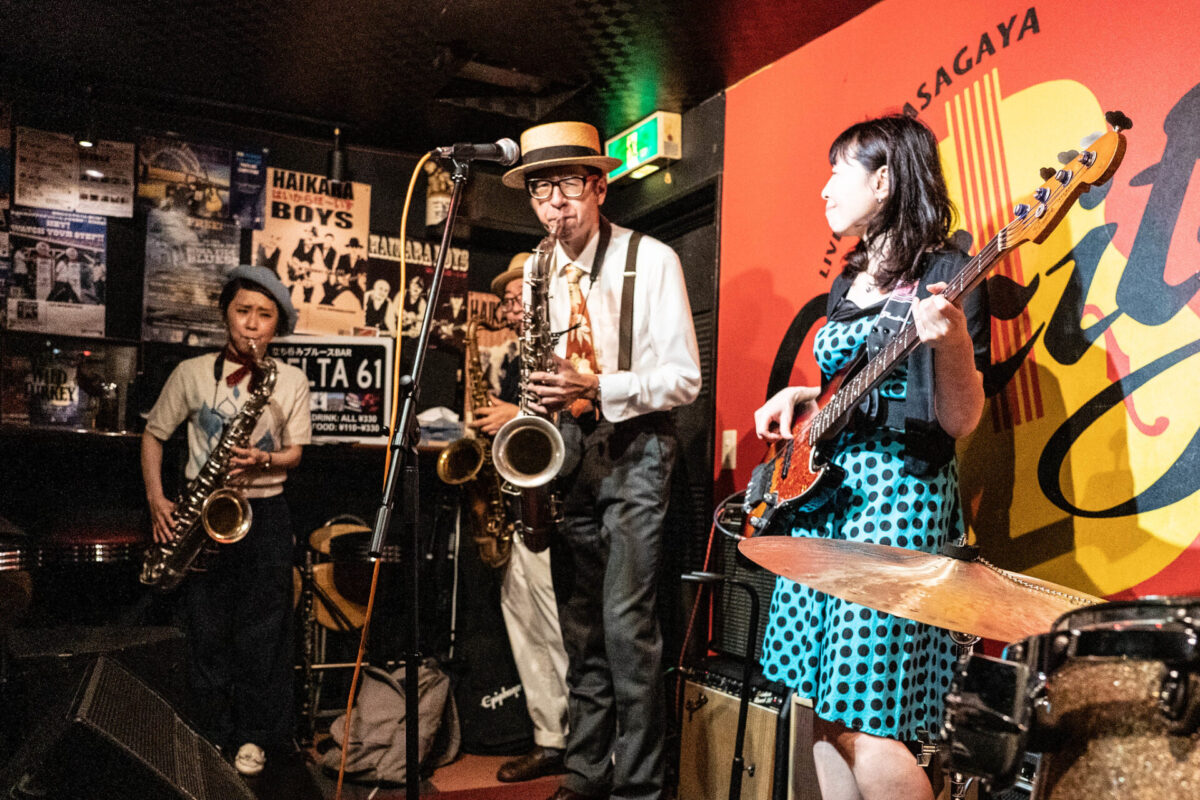 Musicians or other appreciators of music: rejoice! Asagaya is known for its vibrant music scene, and one of the highlights of the year is the Jazz Street Festival. Held every year in late August, the festival is a celebration of jazz music, with live performances by local and international musicians. The festival takes place on the streets of Asagaya and is free to attend.
5. Eat Delicious Food/Go Bar Hopping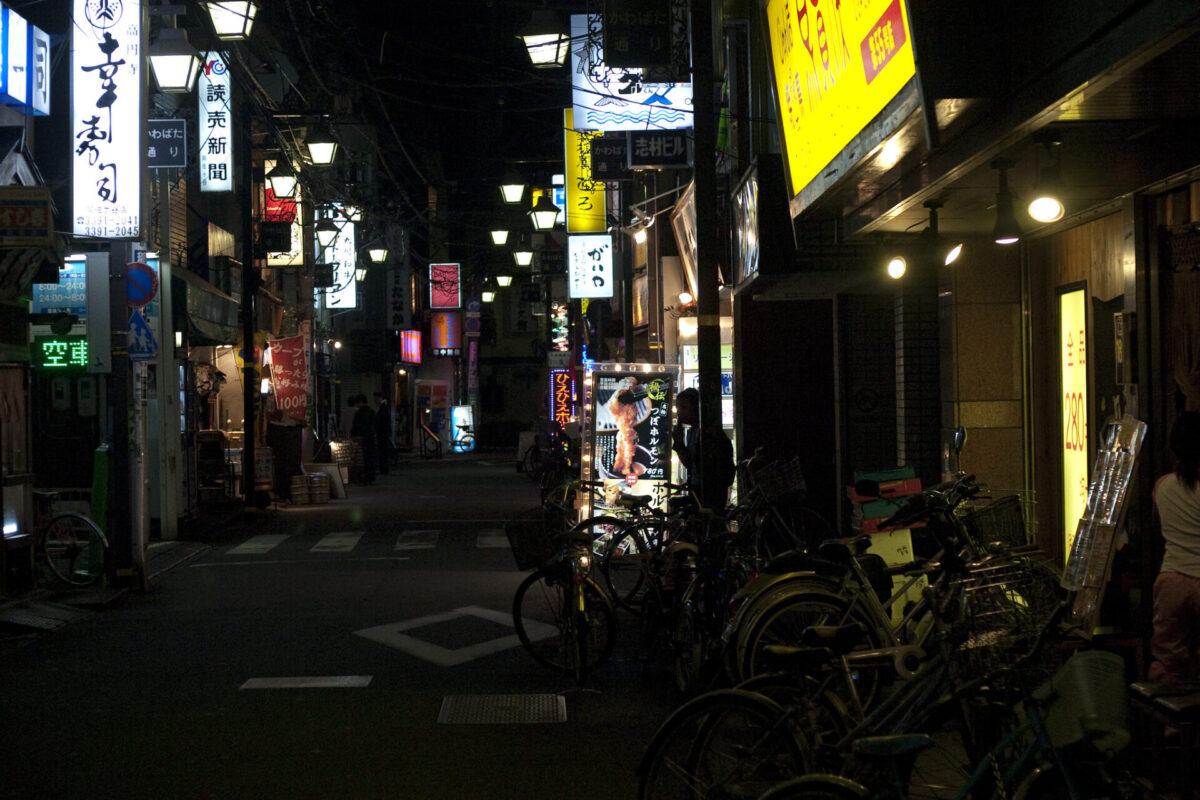 Asagaya is a food lover's paradise, with plenty of delicious restaurants and bars to choose from. Whether you're in the mood for Sushi, Ramen, or Yakitori, you'll find it all in Asagaya. You can also try local specialties like mochi, a type of rice cake, and Kushiage, deep-fried skewered meat and vegetables. Don't miss the chance to go bar hopping and try some local sake, beer, and cocktails. In fact, the local drinking scene here is so great, we have a tour dedicated to it! Be sure to come check out all the fun to be had with our awesome tour guides and maybe make some new friends.
Small-Group Local Bar Hopping and Hashigozake Tour in Asagaya
Therearemanybar-hoppingareasinTokyoforexample,Shinjuku,Shibuyaandsoon.Butactually,somanytouristsvisitandtherestaurantsaretouristyplaces.InAsagaya,fewforeignersa...
6. Tanabata Festival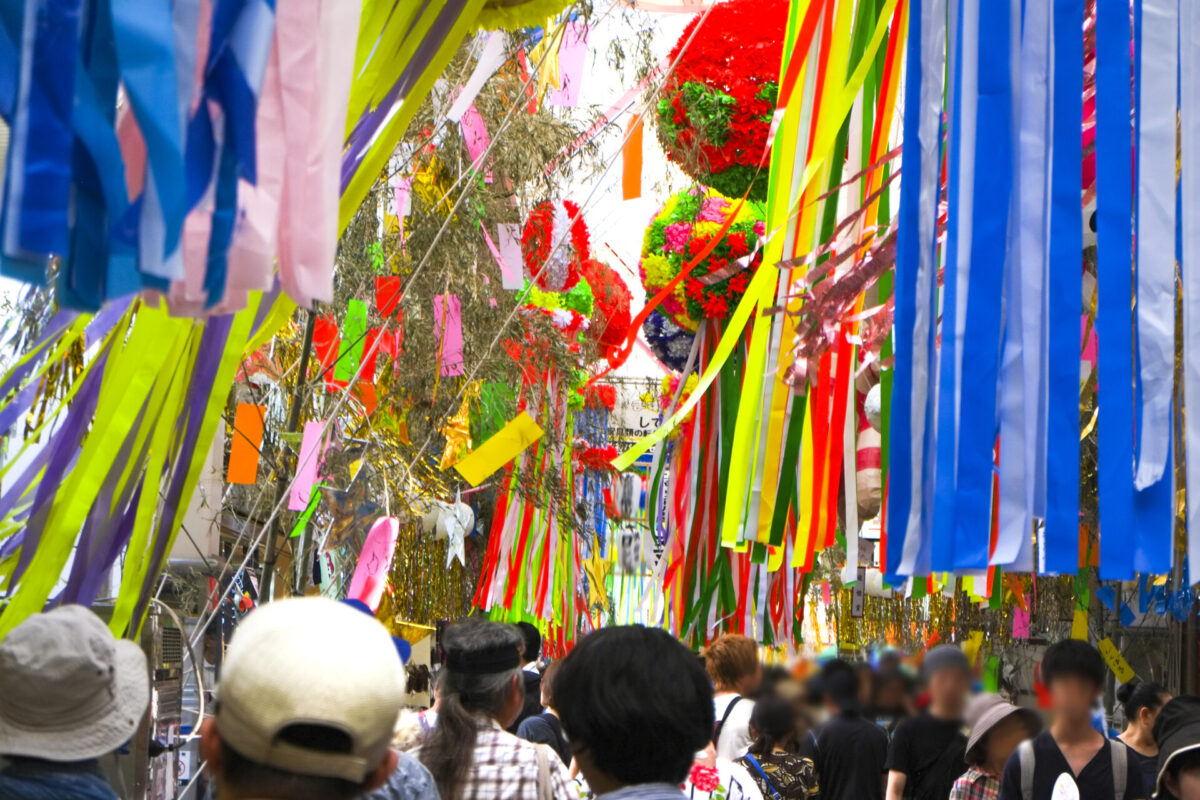 The Tanabata Festival is one of the most popular festivals in Asagaya, held every year in early August. The festival celebrates the meeting of the deities Orihime and Hikoboshi, who are fabled to be separated by the Milky Way and allowed to meet just once a year. The holiday is actually on July 7th and is a great day to spend with your significant other. Its lore combined with the stargazing make it a great romantic opportunity. If you can't do anything on that day, then no worries because this festival is just a few weeks after. It features colorful decorations, traditional music, and delicious food.
7. Laputa Theater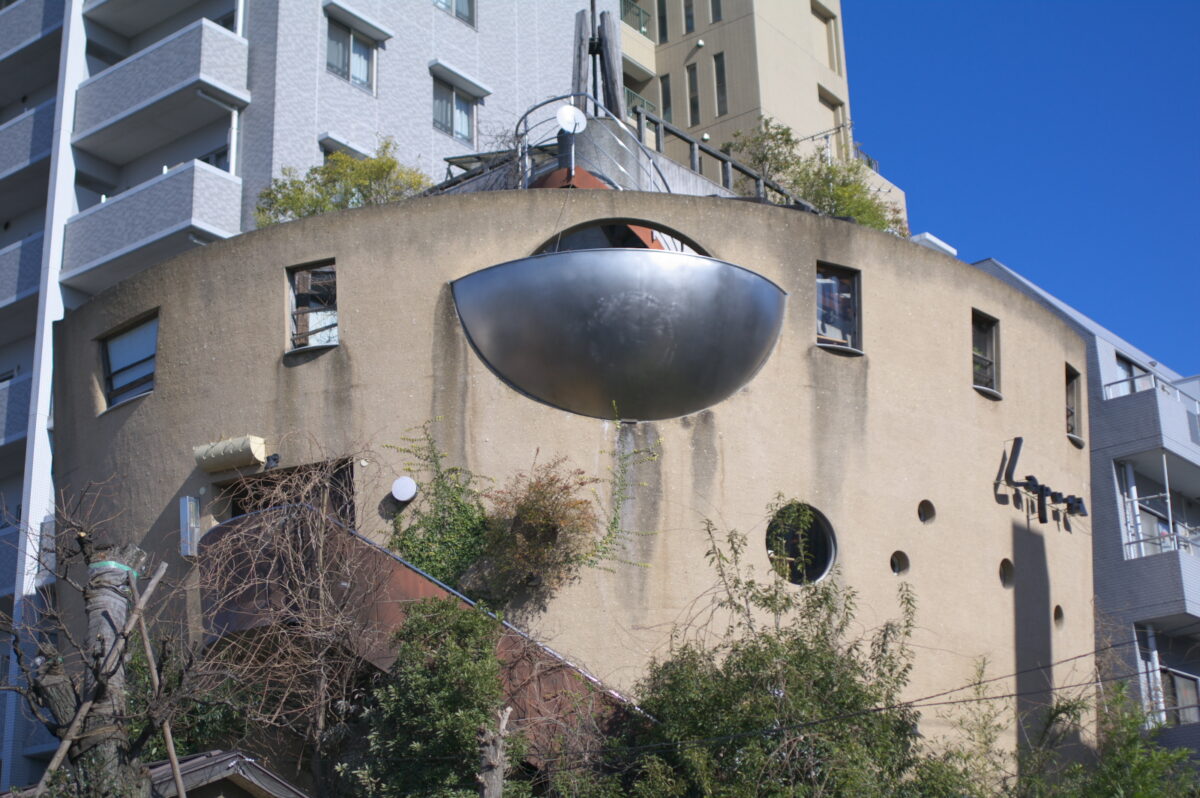 If you're a fan of old school Japanese films, Laputa Theater is the place for you. Although with the name you may think that this theater is all about Ghibli and their films, but that's actually not the case. This unique place mostly plays old movies dating back to the 1950's and 60's, with movies from directors like Akira Kurosawa. The architecture is pretty amazing, and it has a fun retro vibe with movies you won't find in man other places in Tokyo.
8. Kawabata Street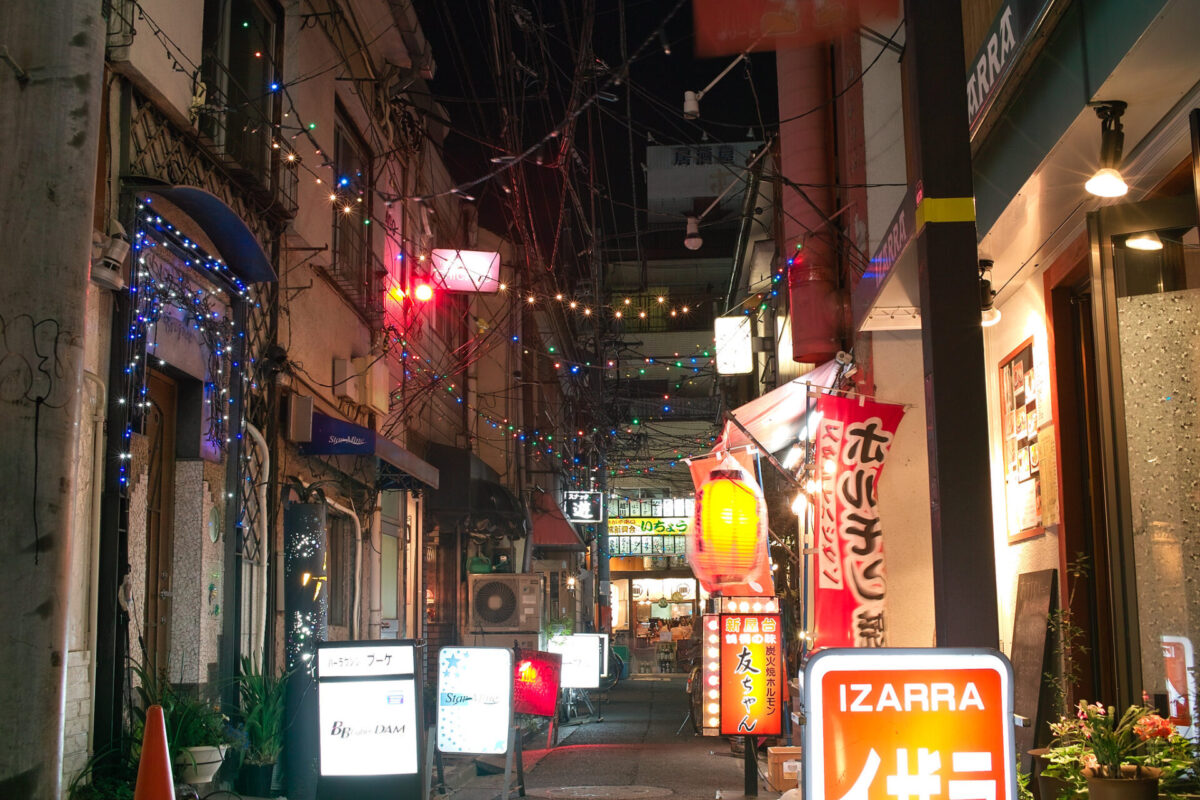 Kawabata Street is a must-visit for anyone who loves traditional Japanese architecture and cool streets in general. This street is lined with beautifully preserved buildings, that are mostly made up of local restaurants and entertainment options. The locals love this area and you are sure to see all the regulars here once it gets dark. It's a great nightlife spot as it can be compared to places like Omoide Yokocho or Golden Gai, but with very affordable food and no cover charges. Some restaurants are even open all night and there is a Michelin starred yakitori joint called Birdland!
9. A-SAN NO NIWA
Asagaya is also home to a beautiful garden designed by Hayao Miyazaki, the famous animator and director behind films such as Spirited Away and My Neighbor Totoro. A-SAN NO NIWA is a small park that's filled with greenery and whimsical sculptures. If this interests you, check out other Ghibli locations you can visit. The park is a peaceful oasis in the middle of the city, and it's a great place to relax and take in the scenery. Miyazaki actually spent part of his youth in Suginami, and when a house in the area that was of the making that Totoro would have lived in burned down, he created the garden in its memory. The house there now is actually a public restroom!
10. Shinmeigu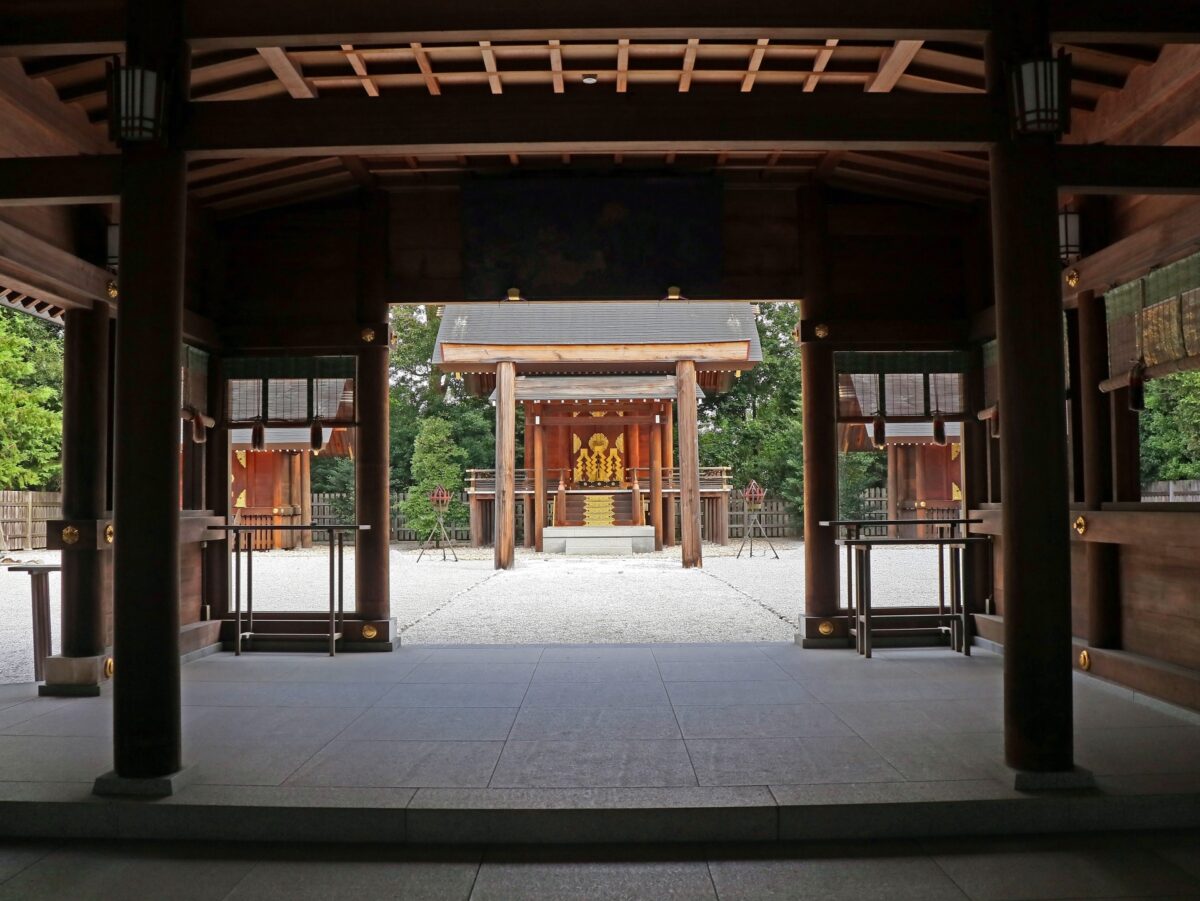 Shinmeigu is a Shinto shrine located in Asagaya and is one of the oldest shrines in Tokyo. The shrine has an amazing history of 1700 years, and is known to help ward off evil. The shrine itself is very quiet and smacious with an abundance of greenery, making it hard to believe that it's only a 2 minute walk from Asagaya Station! During spring when the cherry blossoms are in bloom, there is a special event called Kan-okai in order to appreciate the blossoms at the shrine, along with dancing, performances and of course a hanami party.
Japan Wonder Travel Tours in Tokyo
Japan Wonder Travel is a travel agency that offers guided tours throughout Japan.
From private walking tours to delicious Food and Drink tours, we can help organize the best tours just for you! If you want to explore Japan and learn more about the history and backstories of each area you are traveling in, our knowledgeable and friendly guides will happily take you to the best spots!
In addition, we can provide you with any assistance you may need for your upcoming trip to Japan, so please feel free to contact us if you have any questions or need some help!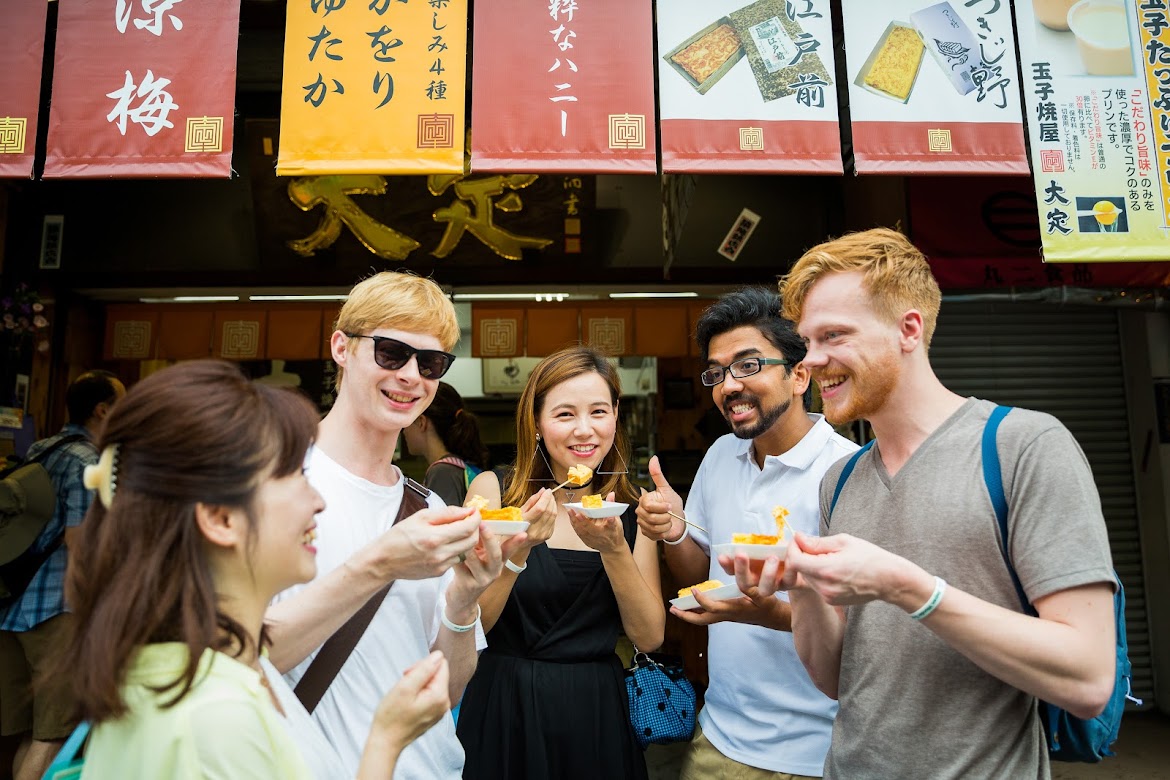 ▶Tokyo 1–Day Highlights Private Walking Tour (8 Hours)
There's no better way to explore an area than taking a tour with a knowledgeable local guide. You will have the chance to learn about the history and interesting background stories of Tokyo, as well as discover some hidden gems which can be hard to do without a guide.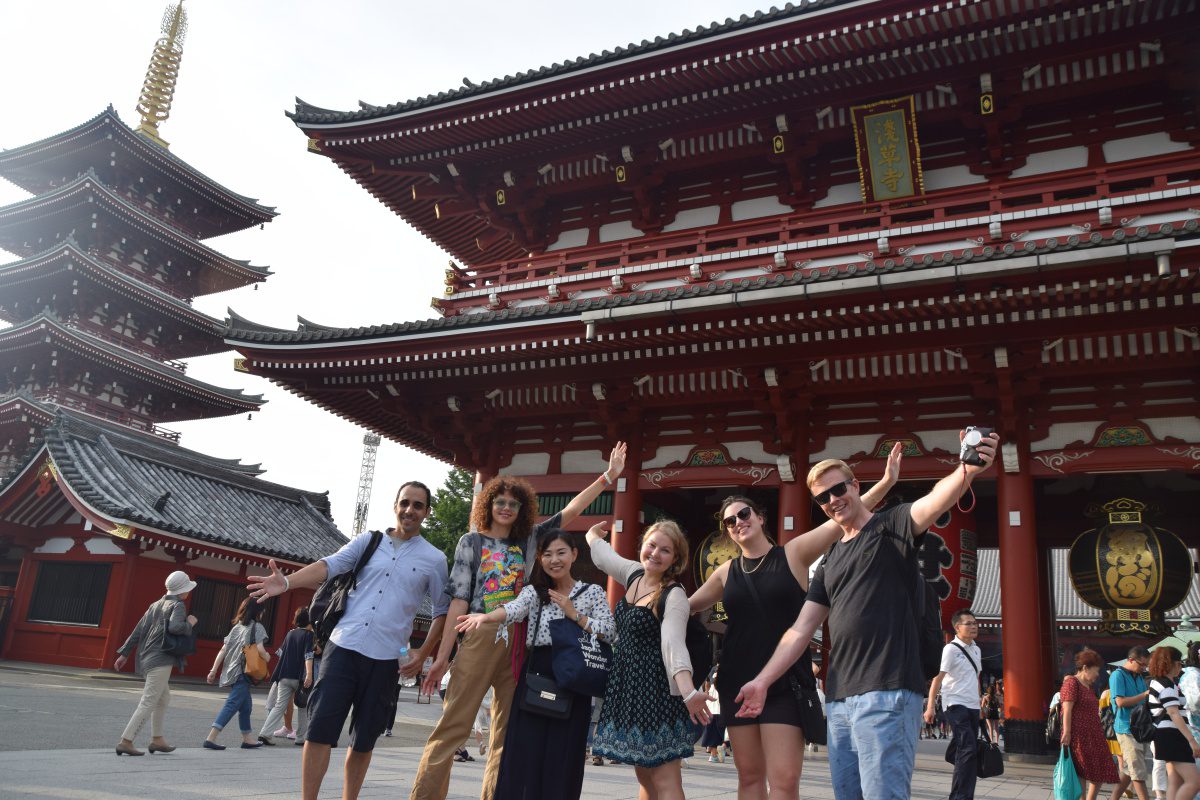 ▶Shinjuku Bar Hopping Tour: Experience Tokyo's Nightlife in Izakaya
Check out the best spots in Shinjuku while bar hopping through the lively and vibrant area. Try some delicious local food and drink as you explore the narrow yet photogenic alleys that the town has to offer. Experience Japanese izakaya culture and drink in Shinjuku like the locals!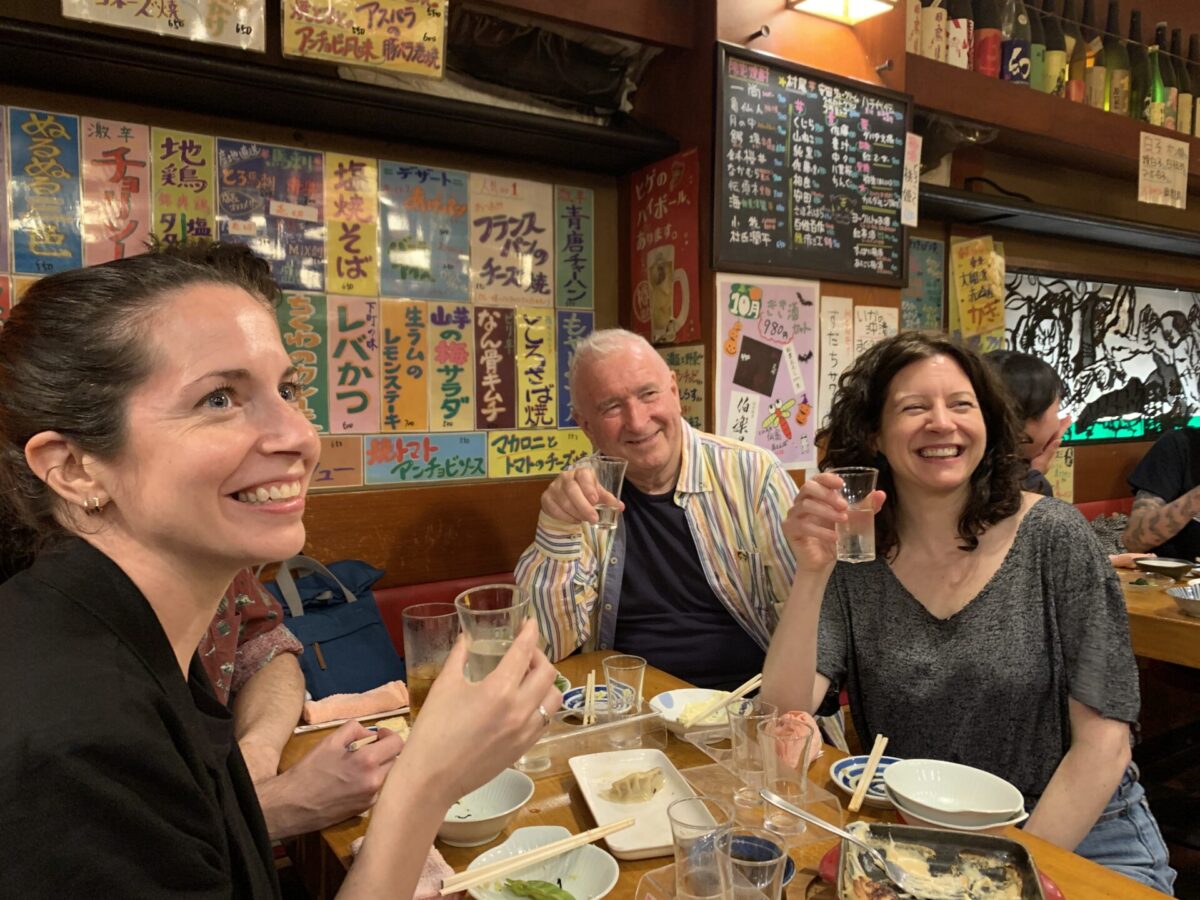 Find the Other Tours
▶Tour Packages
If you want to make travel easier, we suggest you look into tour packages.There are a wide range of tour packages out there to suit the accomodate for each traveler needs. Click the button below to find the best tour package from various Tour Operators!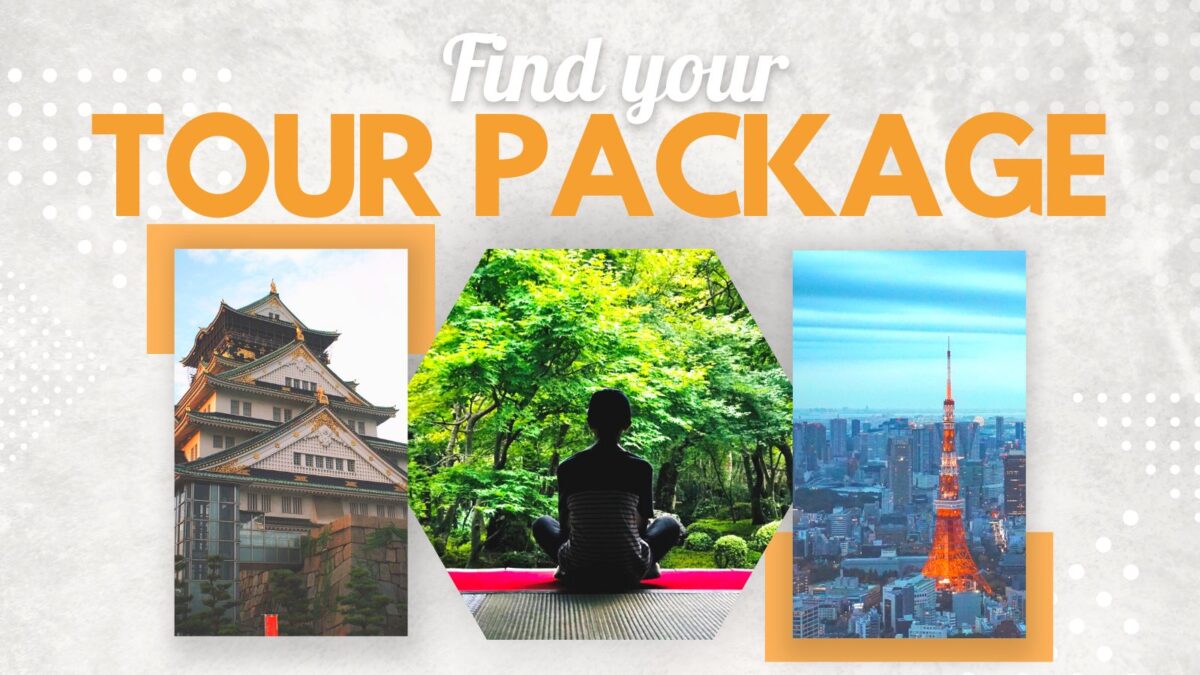 Follow us on Instagram, Facebook, Twitter, and TikTok for more travel inspiration. Or tag us to get featured!
Happy traveling!
Stay informed of the best travel tips to Japan, the most exciting things to do and see, and the top experiences to have with the Japan Wonder Travel Newsletter. Once every two weeks we will introduce you to our latest content.
Other Articles you Might be Interested in