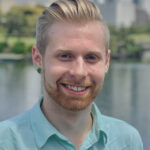 Writer's Profile
Bryce was born in California, and raised near Seattle, Washington! He's been living in Japan for about 5 years now, the first 3 spent studying at Temple University Japan. His main passion in life is writing and producing music, more specifically EDM if anyone is curious! He is very fond of snowboarding, cooking, traveling, playing video games; all of which he'd ideally enjoy with the company of his great friends.
This post may contain some affiliate links. When you click through and make a purchase we may receive some commission, at no extra cost to you.
Tokyo, the vibrant capital of Japan, is a city that never fails to dazzle with its neon-lit streets, cutting-edge technology, and bustling crowds. But beyond the famous landmarks and popular neighborhoods, lies a treasure trove of hidden gems waiting to be discovered. In this fantastic list of lesser known things to do, we will be revealing 12 off-the-beaten-path locations in Tokyo that will make your visit truly unforgettable. So get your map and compass ready and let's dive into the secret wonders of this enchanting metropolis!
1. Sunamachi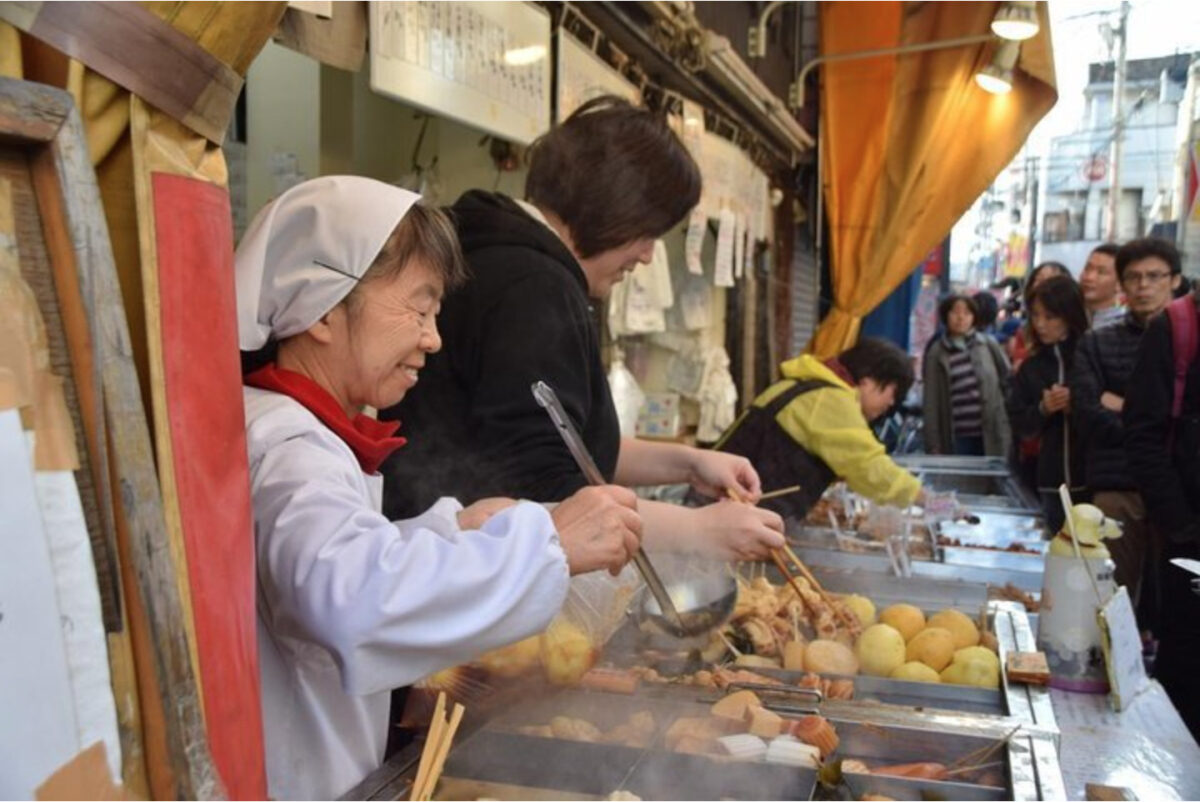 Step off the tourist trail and immerse yourself in the local culture of Sunamachi. This charming neighborhood, somewhat comparable to Yanaka, is known for its traditional shitamachi (old-downtown) atmosphere, where time seems to slow down. Stroll through the Sunamachi Ginza shopping street, a local market brimming with fresh produce, delicious street food, and hidden culinary delights. Indulge in mouthwatering local delicacies like Tempura, Yakitori, and Taiyaki, and soak up the authentic Japanese flavors that are sure to complete your adventure.
Interested in trying all the best foods in Sunamachi? Have a look at our tour below!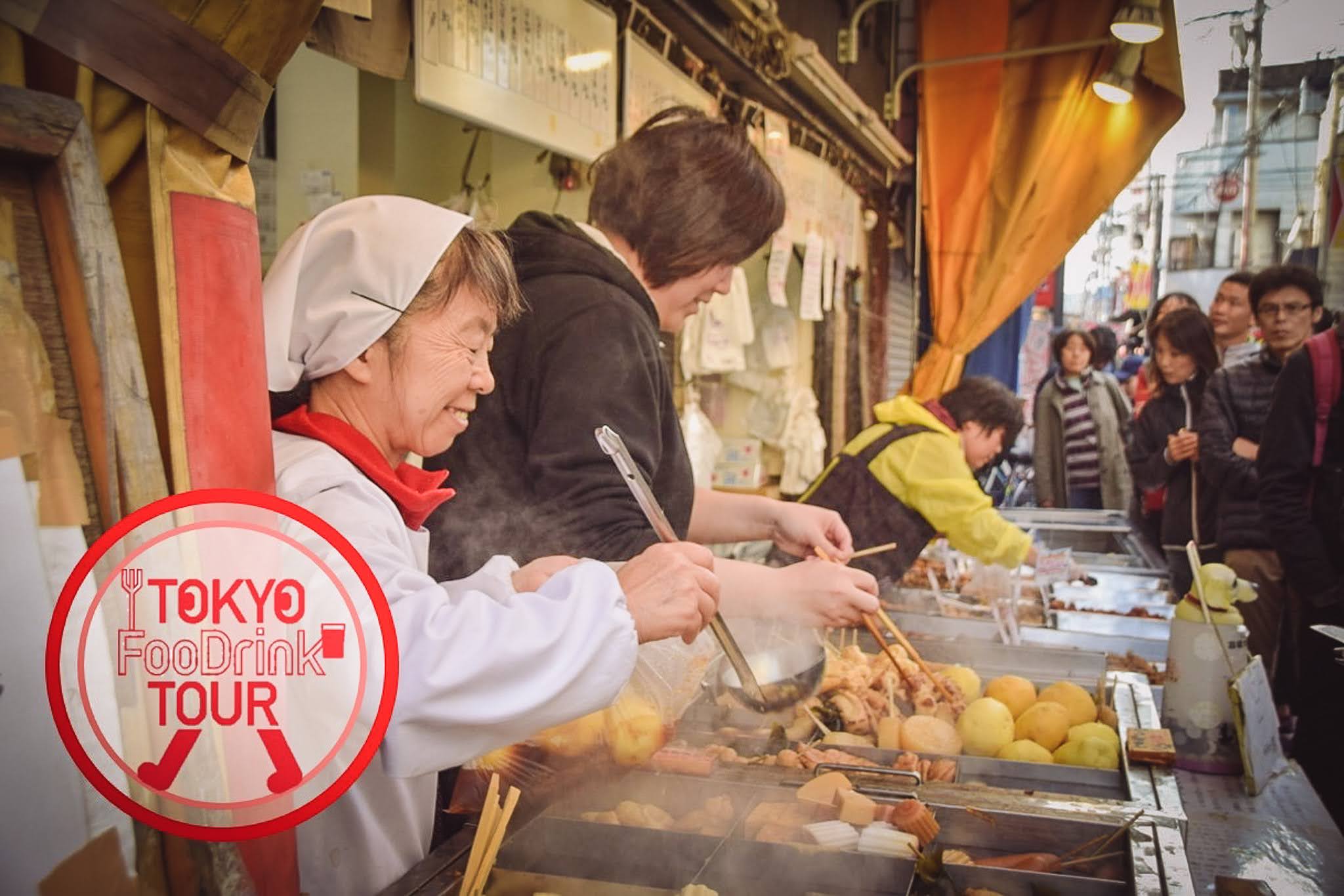 Tokyo Local Street Food and Drink Tour @Sunamachi
JoinusonaguidedwalkingtourasweexplorethecharmofSunamachishoppingstreetanduncoveritshiddengems,localdelicacies,history,andbackstoriesbehindeachshopatSunamachiGin...
2. Yanaka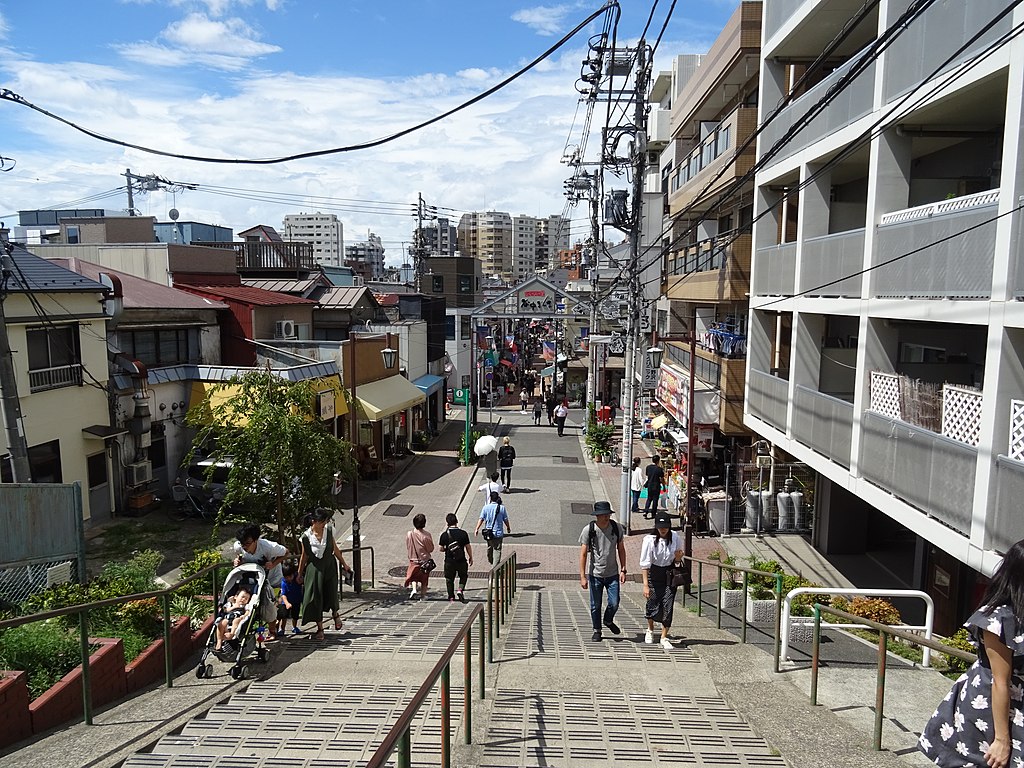 Escape the hustle and bustle of the city and step into the tranquility of Yanaka. This historic neighborhood is a sanctuary of old-world charm, with its narrow streets, traditional wooden houses, and serene temples. Be sure to visit the beautiful Nezu Shrine, known for its vibrant azalea garden during spring. Take a leisurely stroll through the lush Yanaka Cemetery, where time seems to stand still. Embrace the authentic atmosphere and discover hidden gems like local artisan shops and cozy Izakayas that offer a glimpse into Tokyo's past.
3. Ryogoku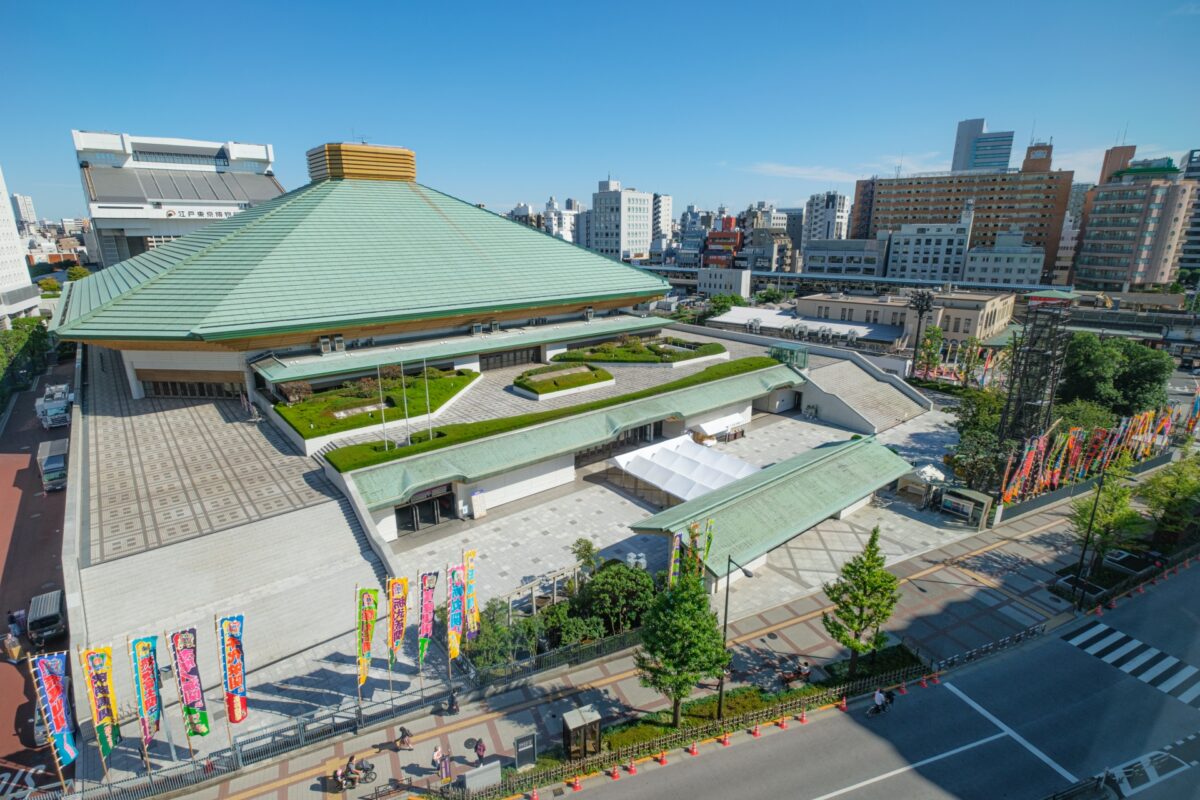 Calling all Sumo wrestling fans! Ryogoku is the place to be. Immerse yourself in the world of Japan's national sport at Kokugikan, where you can catch thrilling sumo matches and witness the raw power of these incredible athletes. Afterward, pay a visit to the fascinating Sumo Museum to delve deeper into the history and traditions of this ancient sport. Indulge in a hearty chanko-nabe, the traditional sumo wrestler's hotpot, at one of the local restaurants to complete your sumo experience. And as a cherry on top, we've got the best Sumo tours to offer, so be sure to check them out!
4. Todoroki Valley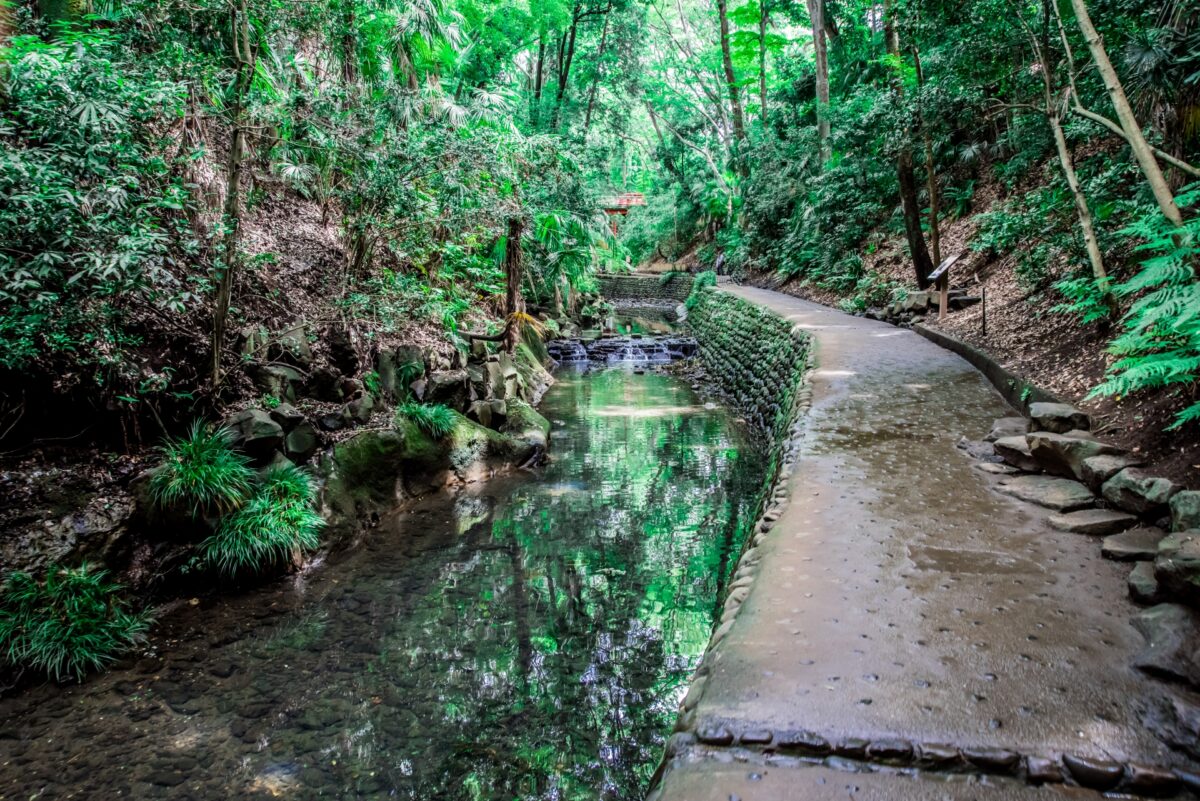 Nature enthusiasts, prepare to be amazed by Todoroki Valley, a hidden oasis nestled amidst the urban landscape of Tokyo. This lush and serene valley offers a much-needed respite from the city's hustle and bustle; no better way to enjoy it to the fullest than trying some forest bathing. Take a leisurely hike along the enchanting walking trails, crossing wooden bridges and enjoying the soothing sounds of the Tama River. Marvel at the towering cliffs and cascading waterfalls that create a picturesque backdrop. Don't forget to bring your camera and capture the beauty of this hidden gem.
5. Koenji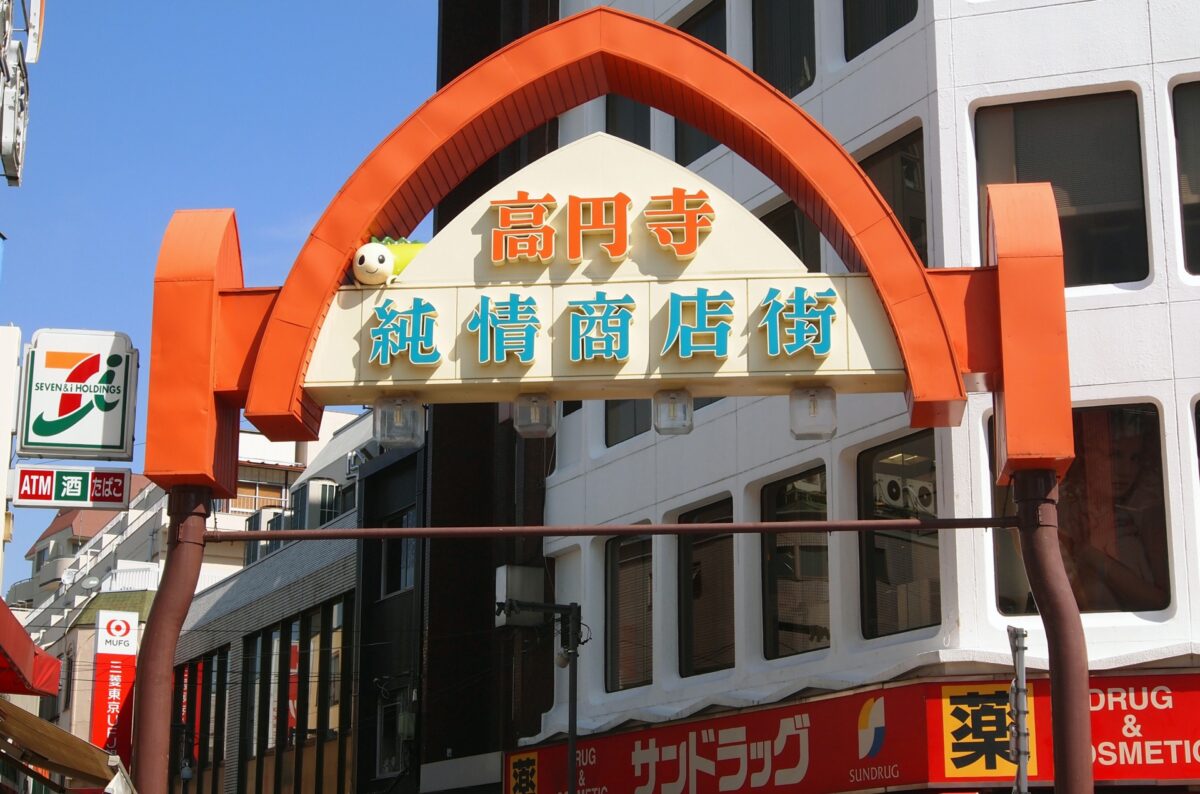 For a taste of Tokyo's alternative side, head to the bohemian neighborhood of Koenji. This hip and laid-back area is a haven for vintage lovers, with its quirky thrift stores and trendy second hand boutiques. Lose yourself in the vibrant alleys adorned with street art and discover unique fashion finds from different eras. It's also home to the famous summer Awa-Odori festival, a must-see! If this sounds exactly like your place to be, make sure you check out Shimokitazawa for a very similar vibe.
6. Jimbocho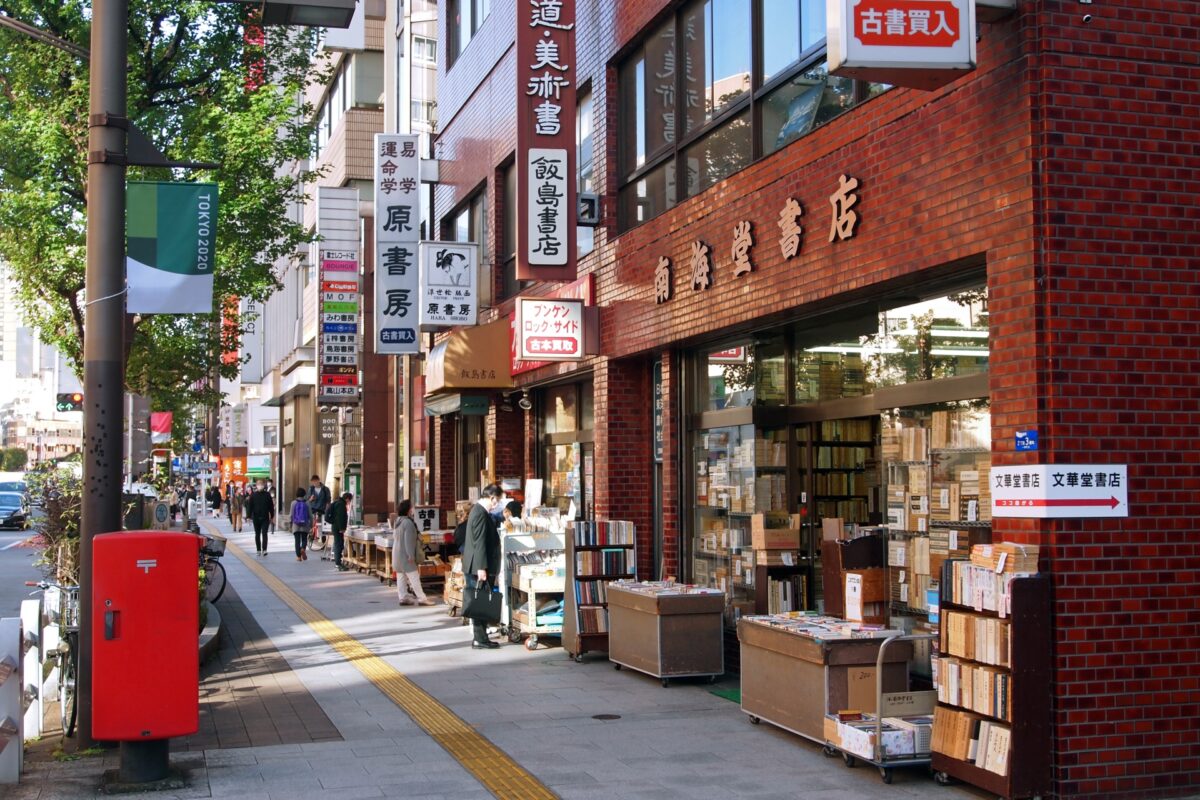 Bookworms and literary enthusiasts, rejoice! Jimbocho, located in the heart of Tokyo, is a haven for all things book-related. Lose yourself in the countless second-hand bookstores that line the streets, offering a treasure trove of rare finds and vintage editions. Feel the nostalgic charm as you browse through shelves stacked with Japanese classics and international bestsellers. For a literary-themed break, visit cozy cafes where you can sip a cup of coffee while immersing yourself in your latest literary find. Music and snowboard enthusiasts may also find themselves around here, as Ochanomizu and Kanda are also nearby!
7. Sangenjaya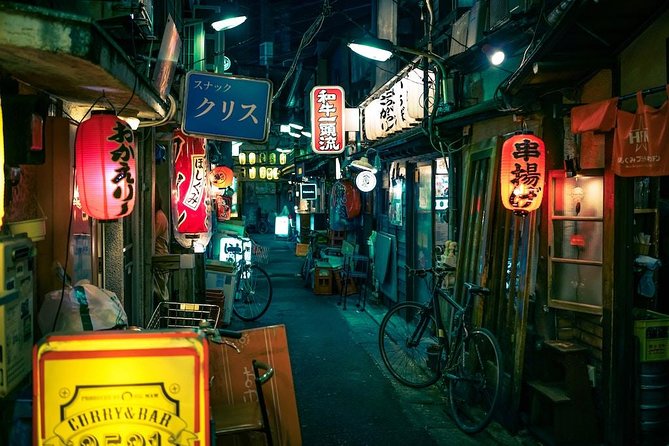 Looking for a trendy and lively neighborhood to explore? Look no further than Sangenjaya, or colloquially known as Sancha. This vibrant district offers a blend of old and new, with its traditional Izakayas and modern cafes coexisting harmoniously. Dive into the bustling alleyways of Sankaku-chitai and discover hidden gems like unique clothing boutiques, stylish accessory shops, and charming hamburger joints. Indulge in the local nightlife by hopping from one Izakaya to another, enjoying delicious snacks and sipping on refreshing sake.
8. Tsukishima Monja Street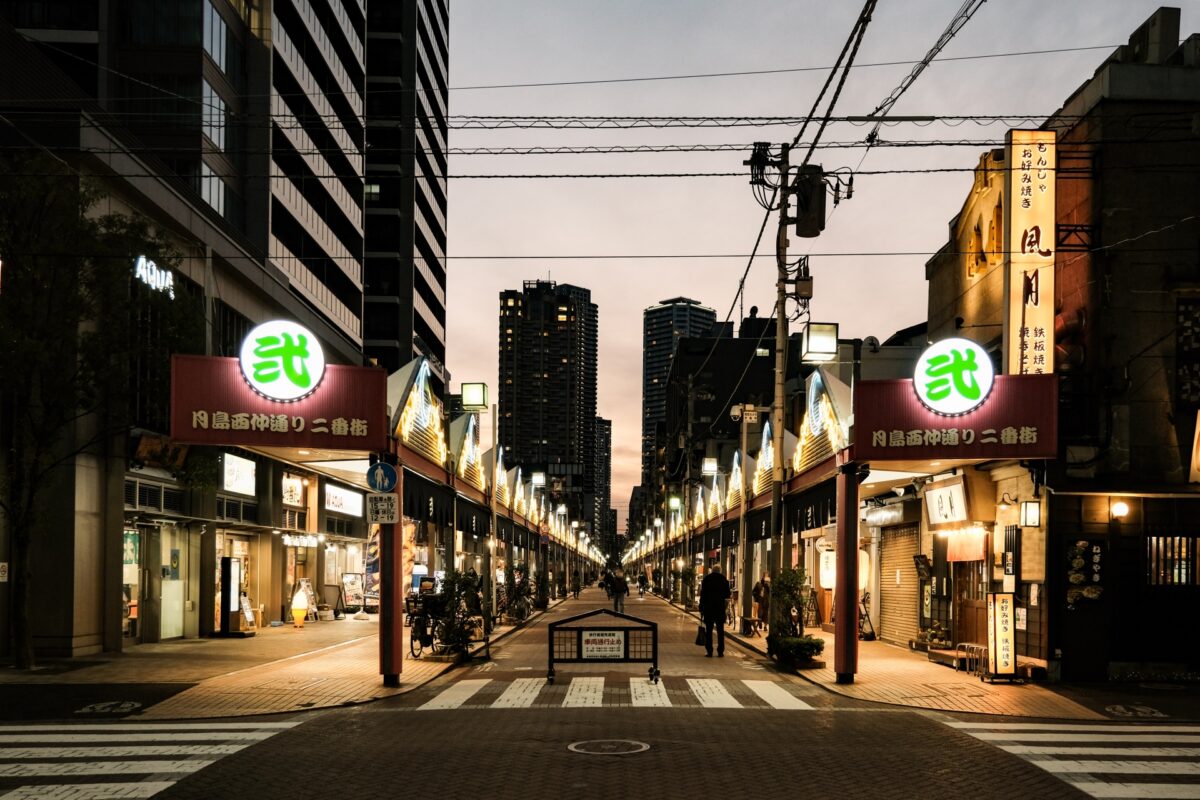 Tsukishima Monja Street is a culinary paradise that should not be missed. Located on a man-made island, this street is famous for its mouthwatering Monjayaki, a savory pancake-like dish filled with various ingredients like seafood, meat, and vegetables. Grab a seat at one of the lively Monjayaki restaurants and savor the experience of cooking your own Monja on a hot iron plate. Don't forget to pair it with a glass of ice-cold Japanese beer for the ultimate gastronomic delight.
9. Kappabashi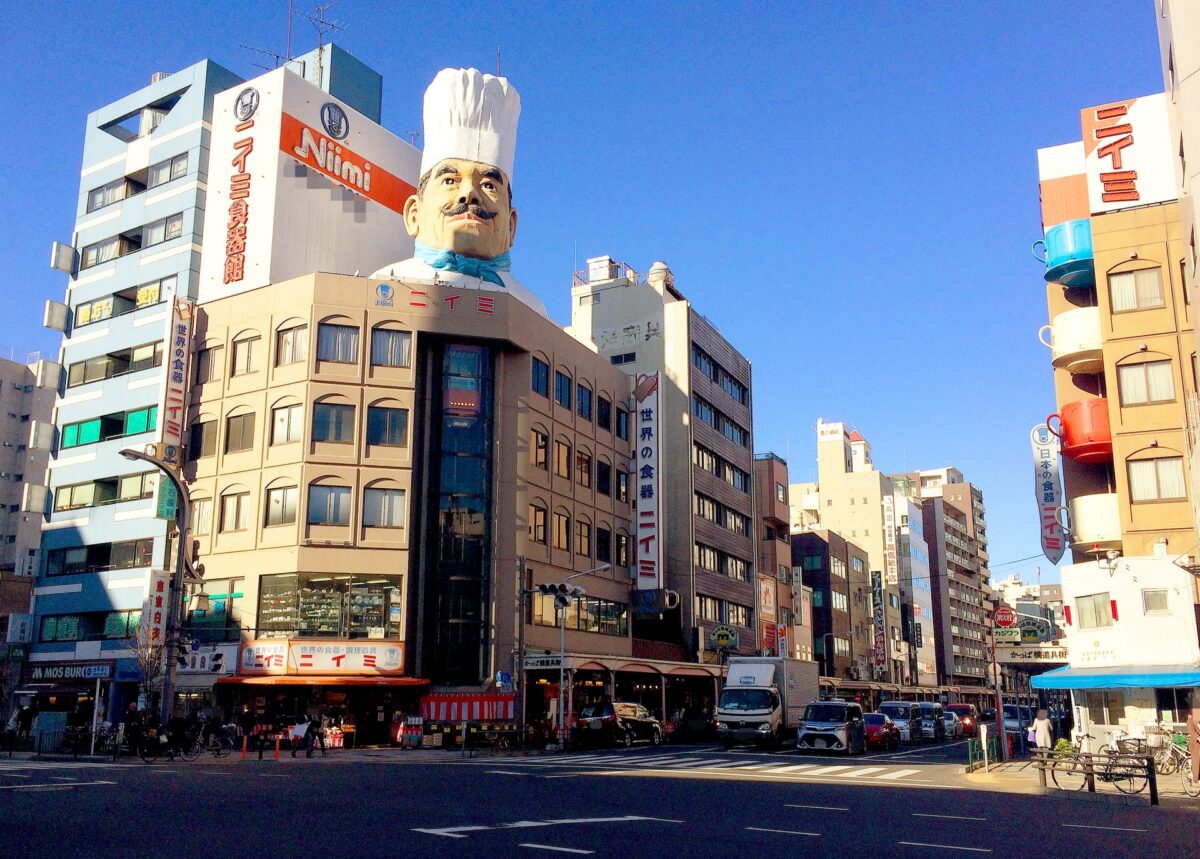 Attention, aspiring chefs and food enthusiasts! Kappabashi, also known as "Kitchen Town," is a hidden gem that caters to your culinary needs. This street is lined with specialized stores offering a wide range of kitchenware, restaurant supplies, and plastic food replicas. Discover traditional Japanese knives, unique tableware, and other cooking essentials that will make your kitchen feel like a chef's paradise. If you're looking for a truly unique souvenir, pick up a plastic food replica that looks almost too delicious to be fake. If Skytree is on your itinerary, this place is just a stone's throw away!
10. Kagurazaka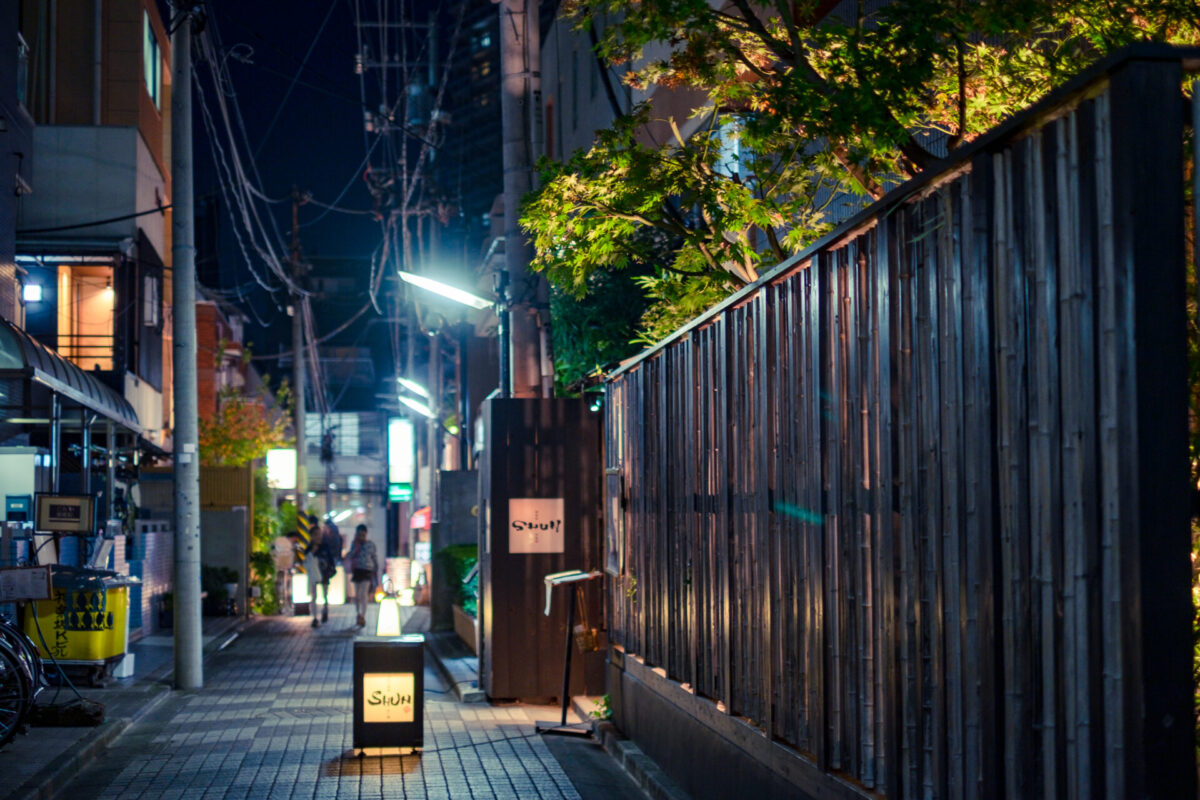 Indulge in the charm of old Tokyo by exploring the enchanting streets of Kagurazaka. This neighborhood exudes elegance and sophistication and is influenced by French culture, as there are two French schools nearby. Take a stroll along the main street and immerse yourself in the captivating ambiance and do some shopping and enjoy kaiseki (course-style meals). Kagurazaka is the perfect place to experience a slice of Japan's rich cultural heritage.
11. Shibamata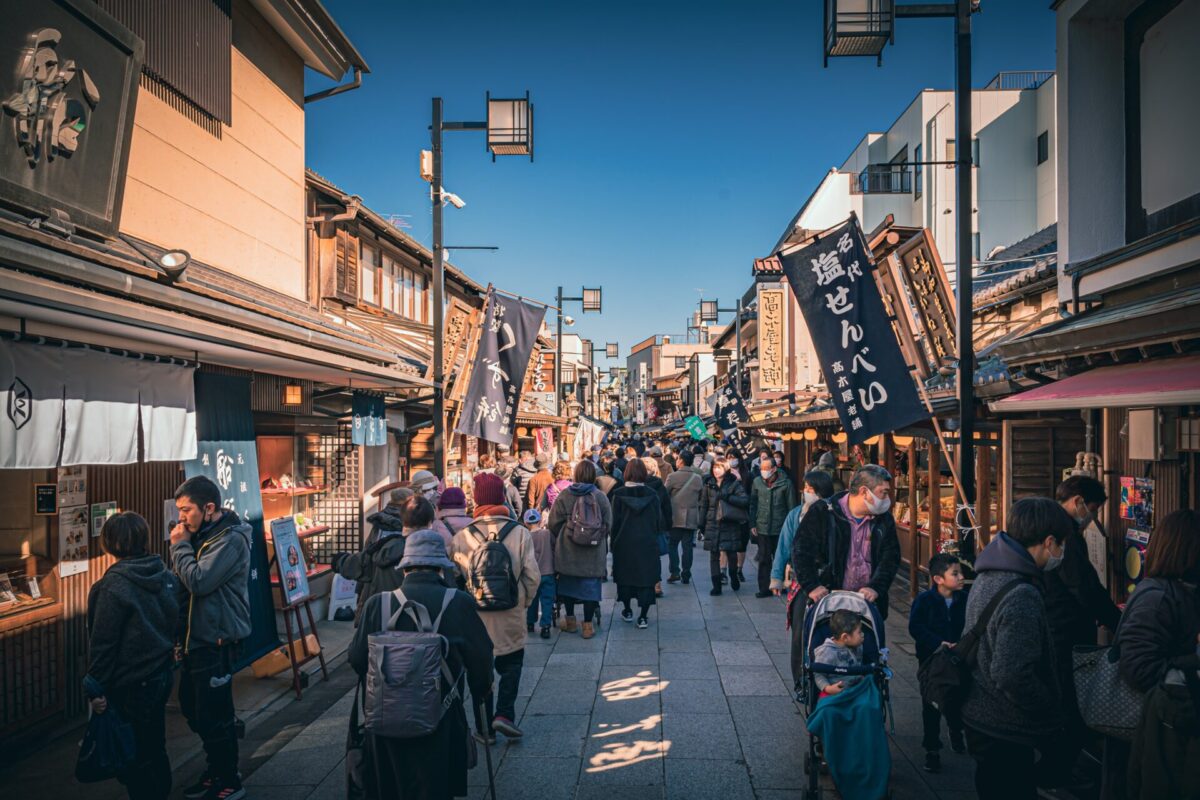 Embark on a nostalgic journey to the Showa era in Shibamata. This quaint and charming neighborhood is famous for its retro atmosphere and traditional buildings, and was made famous by a movie, "Otoko wa Tsurai yo", in which this area was the protagonist's hometown. Don't miss a visit to the iconic Shibamata Taishakuten Temple, known for its intricate wood carvings and serene garden. Indulge in classic Japanese snacks like Senbei and Dango as you explore this area steeped in heritage.
12. Sugamo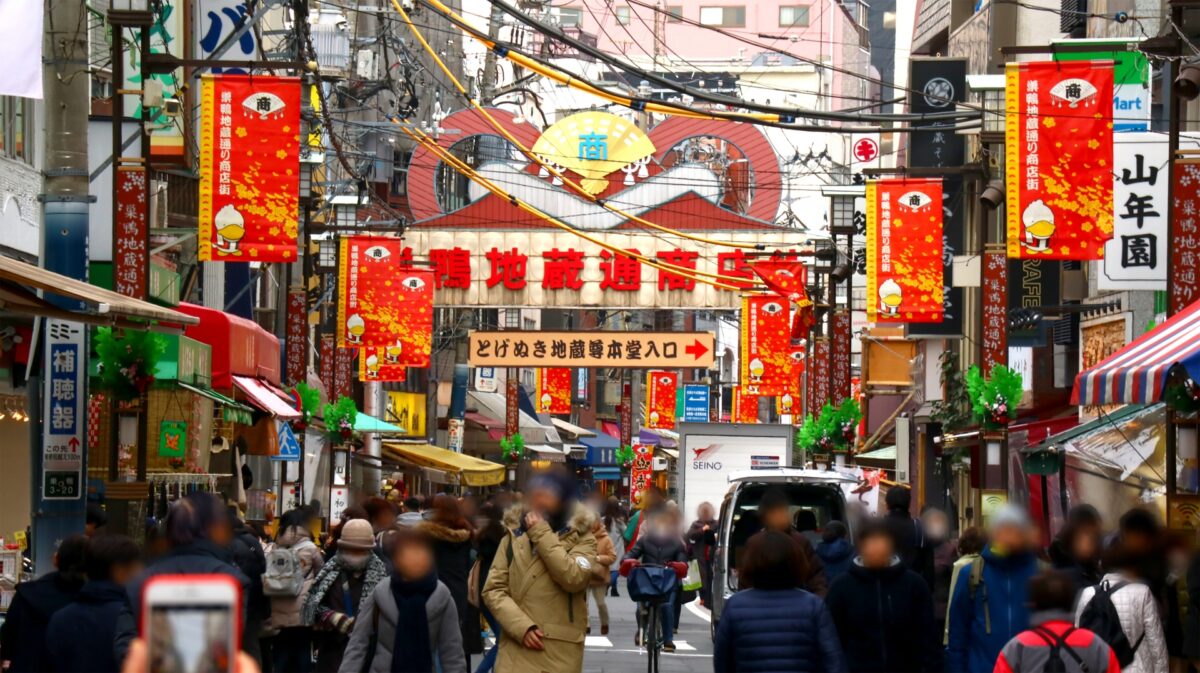 Last but certainly not least, pay a visit to Sugamo, affectionately known as "Grandma's Harajuku." This lively neighborhood is a favorite among Tokyo's older generation, offering a delightful mix of traditional and modern delights. Explore the bustling shopping street, Jizo-Dori, and discover shops selling colorful clothes, retro sweets, and unique accessories. Immerse yourself in the warm and friendly atmosphere, and experience Tokyo's hidden charm.
Japan Wonder Travel Tours in Tokyo
Japan Wonder Travel is a travel agency that offers guided tours throughout Japan.
From private walking tours to delicious Food and Drink tours, we can help organize the best tours just for you! If you want to explore Japan and learn more about the history and backstories of each area you are traveling in, our knowledgeable and friendly guides will happily take you to the best spots!
In addition, we can provide you with any assistance you may need for your upcoming trip to Japan, so please feel free to contact us if you have any questions or need some help!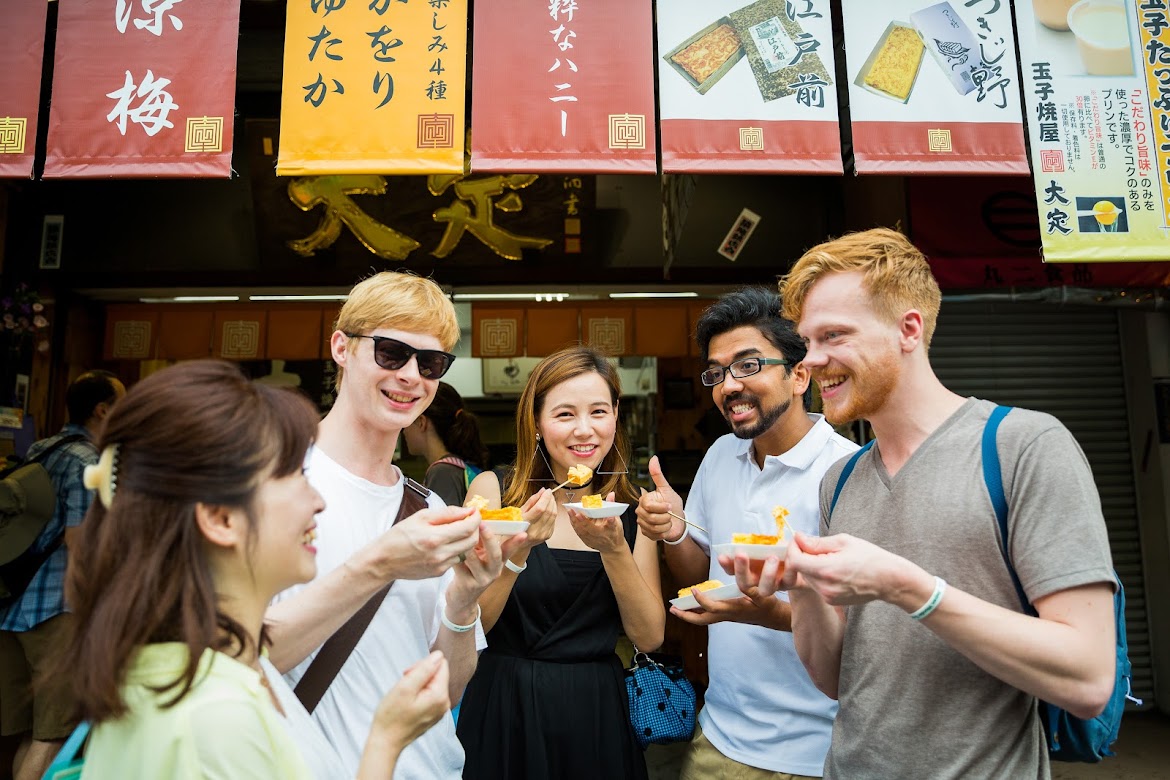 ▶Tokyo 1–Day Highlights Private Walking Tour (8 Hours)
There's no better way to explore an area than taking a tour with a knowledgeable local guide. You will have the chance to learn about the history and interesting background stories of Tokyo, as well as discover some hidden gems which can be hard to do without a guide.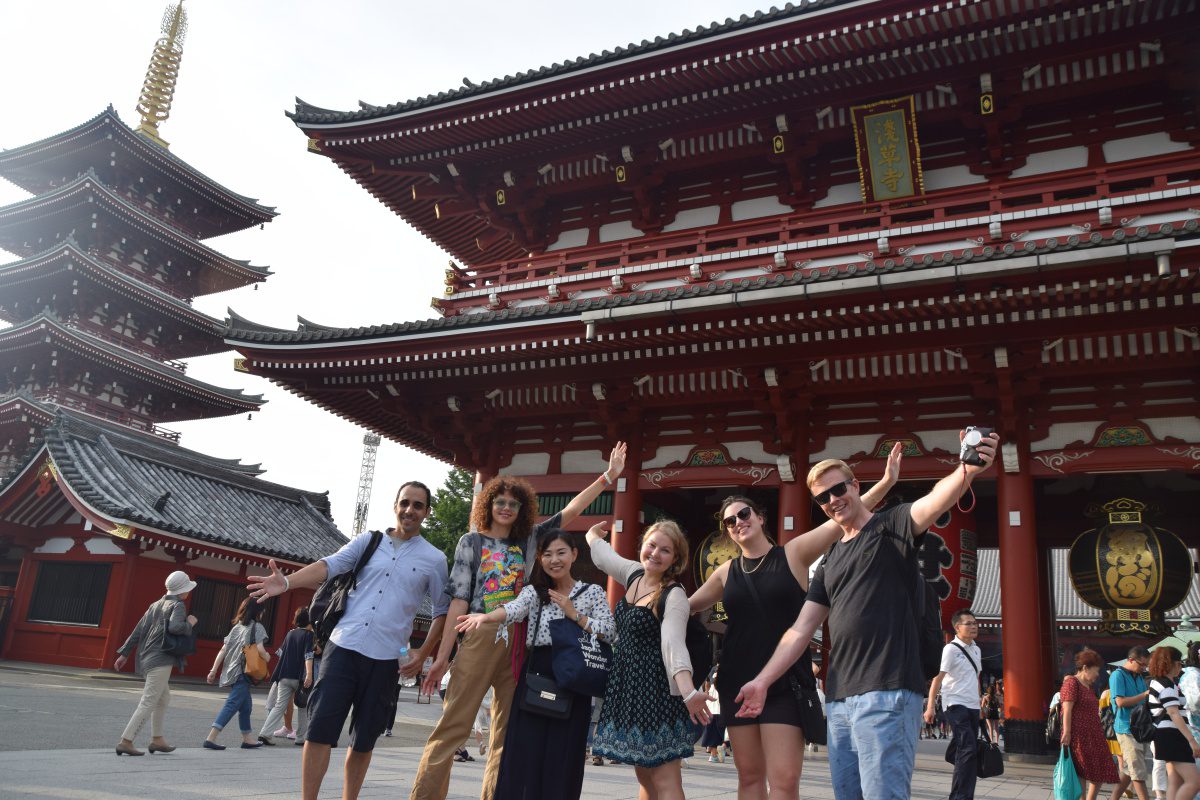 ▶Shinjuku Bar Hopping Tour: Experience Tokyo's Nightlife in Izakaya
Check out the best spots in Shinjuku while bar hopping through the lively and vibrant area. Try some delicious local food and drink as you explore the narrow yet photogenic alleys that the town has to offer. Experience Japanese izakaya culture and drink in Shinjuku like the locals!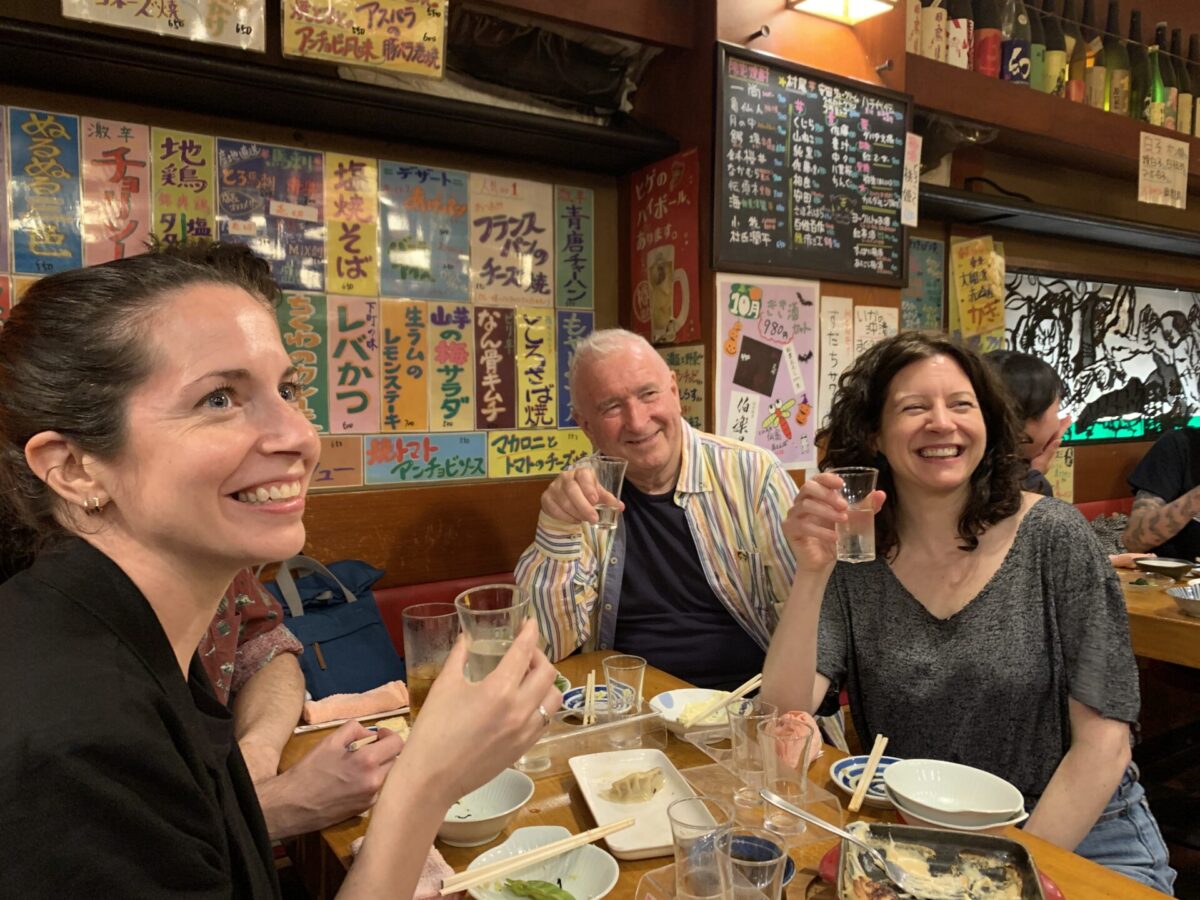 Find the Other Tours
▶Tour Packages
If you want to make travel easier, we suggest you look into tour packages.There are a wide range of tour packages out there to suit the accomodate for each traveler needs. Click the button below to find the best tour package from various Tour Operators!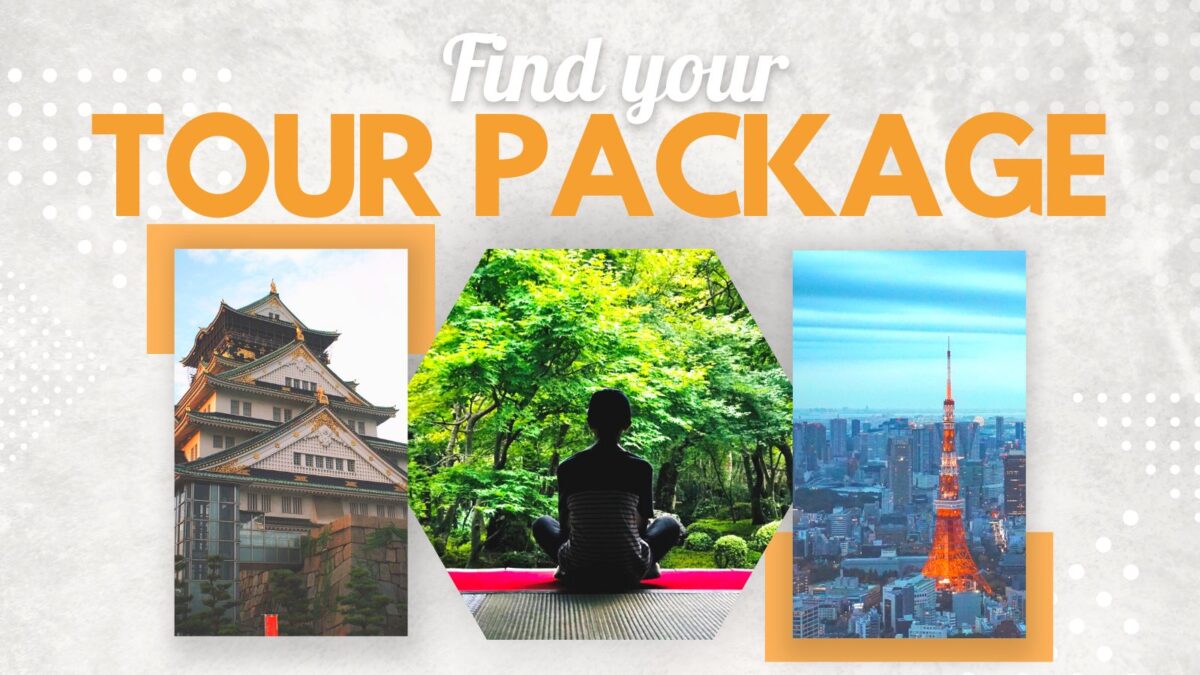 Follow us on Instagram, Facebook, Twitter, and TikTok for more travel inspiration. Or tag us to get featured!
Happy traveling!
Stay informed of the best travel tips to Japan, the most exciting things to do and see, and the top experiences to have with the Japan Wonder Travel Newsletter. Once every two weeks we will introduce you to our latest content.
Other articles you Might be Interested in