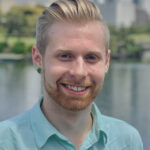 Writer's Profile
Bryce was born in California, and raised near Seattle, Washington! He's been living in Japan for about 5 years now, the first 3 spent studying at Temple University Japan. His main passion in life is writing and producing music, more specifically EDM if anyone is curious! He is very fond of snowboarding, cooking, traveling, playing video games; all of which he'd ideally enjoy with the company of his great friends.
This post may contain some affiliate links. When you click through and make a purchase we may receive some commission, at no extra cost to you.
Japan is a country with a long history of coffee culture, and it's no surprise that it's home to a variety of coffee chains. The coffee industry thrives in Japan, especially Tokyo, with its high population density and fast-paced commutes. With an incredibly determined, and hardworking workforce like Japan, there has to be a copious amount of fuel available, right? Well, whether you're trying to keep yourself awake for work or would like to sit down and enjoy a delicious cup of coffee, there's a chain for you in Japan. And, even besides the chains, there are so many different coffee shops around Japan that really set the bar high. But if you're not planning a coffee excursion and want to know the reliable, commonly found brands, what they offer, and a bit about them, then read along and learn about how you can keep yourself fueled up or relaxed!
1. Doutor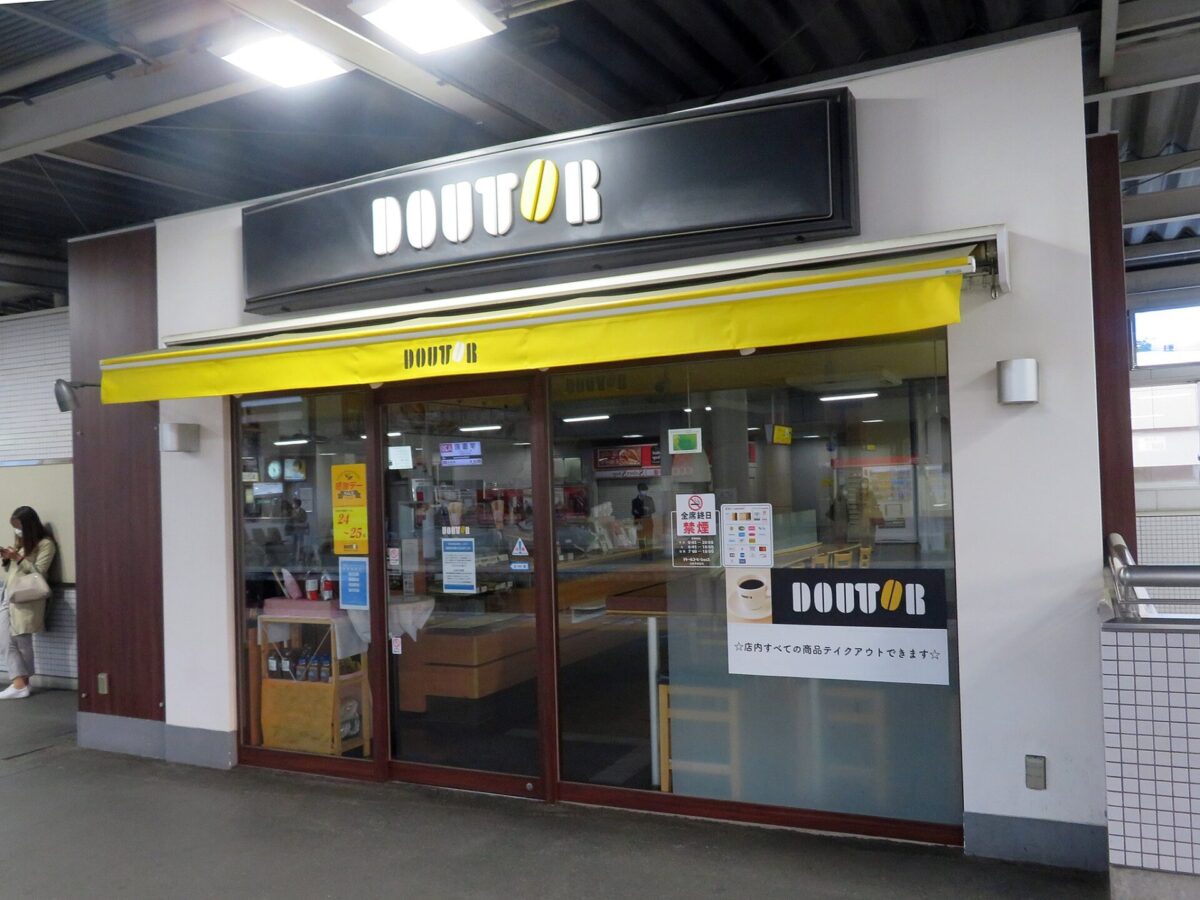 First up on the list is one of Japan's largest chains, Doutor, which has 1,000 locations throughout the country. The chain has a variety of drinks, including their signature "Morning set" which includes a drink and a breakfast item. It's fast and convenient on your way to work, no doubt. Not only are the prices affordable at Doutor, they also have notably good seating areas in case you'd like to sit down and enjoy one of their sets. This combination, along with their quick service, makes it a crowd favorite!
2. Starbucks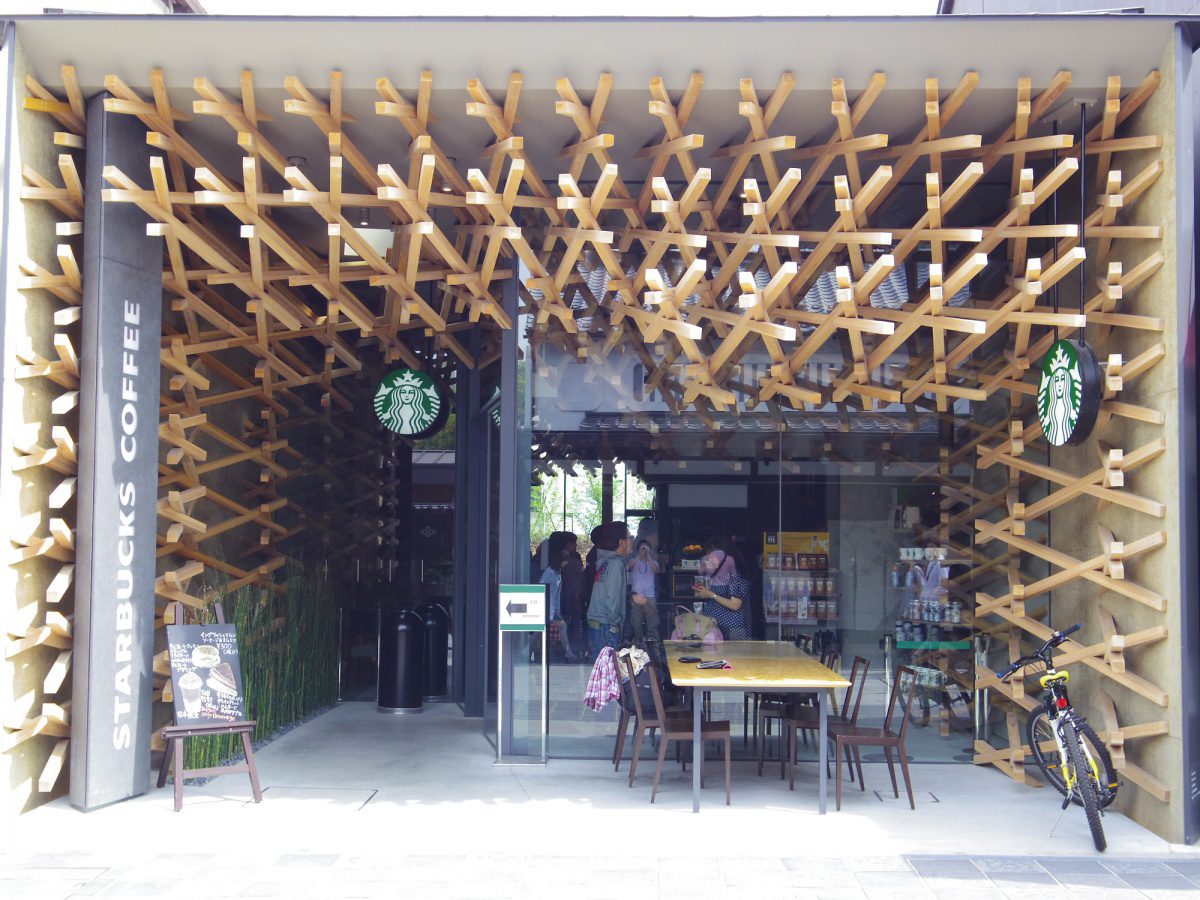 Starbucks is a worldwide name to say the least. This coffee giant was born in the great city of Seattle, Washington, US which is in general known for its incredible coffee scene. In fact, Japan was the first country outside of the US that Starbucks expanded to. Starbucks has reached the corners of Japan with its impressive 1600 stores nationwide, and continues to provide its signature quality coffee at each store. Alongside other chains in Japan, you may not find a better setup for remote work with their reliable wifi and outlets. Also, Japan was the first country outside of the US to get a roastery, which is somewhat of a tourist attraction. This 4 story building offers all the starbucks you can imagine in ways you can't get at any other stores!
3. Tully's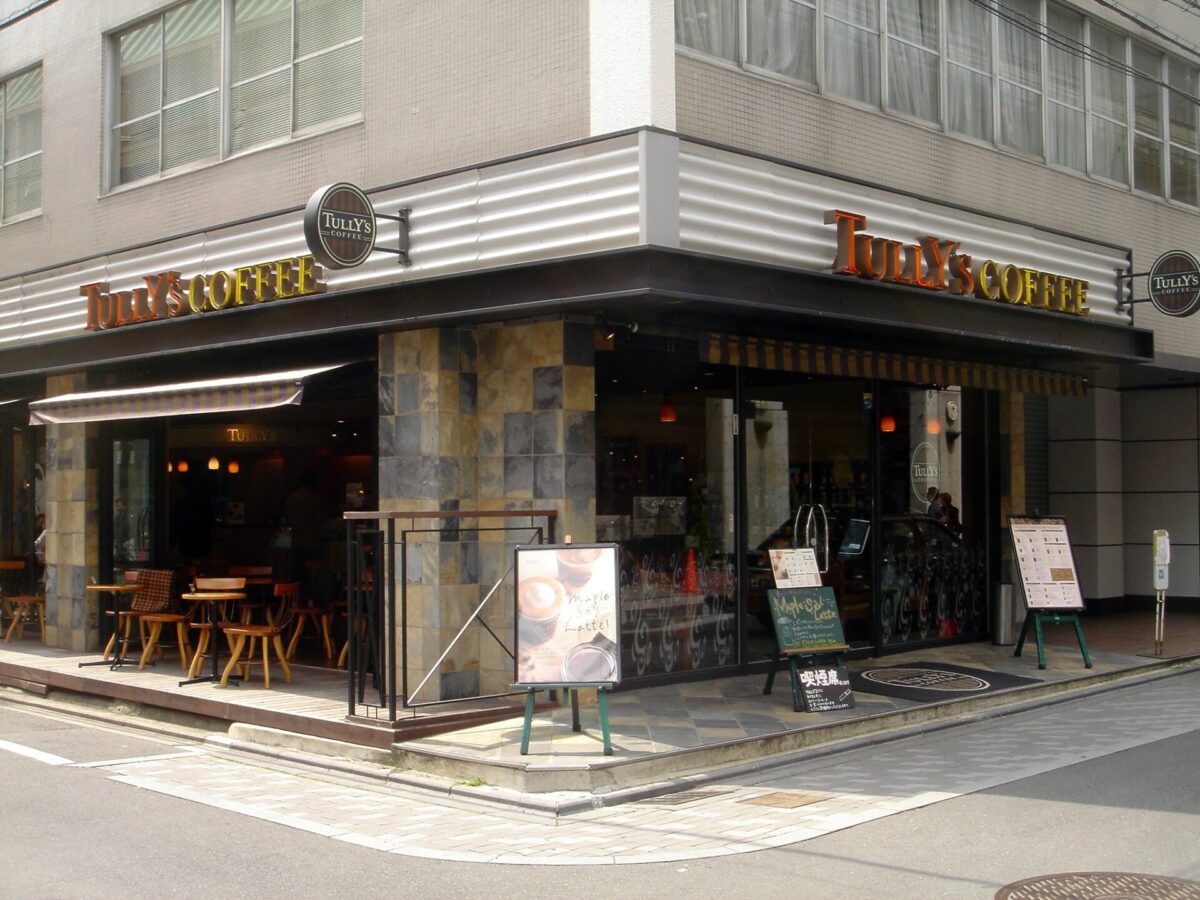 Another Washington state born coffee chain finds itself thriving in Japan! While it's no longer in business in its home, it's a formidable name among coffee chains here. Tully's is a popular coffee chain in Japan with over 700 locations and growing. The chain is known for its high-quality coffee and relaxing atmosphere, making it a great place to catch up with friends or get some work done. Tully's also offers a variety of food items, including sandwiches and pastries.
4. Komeda's Coffee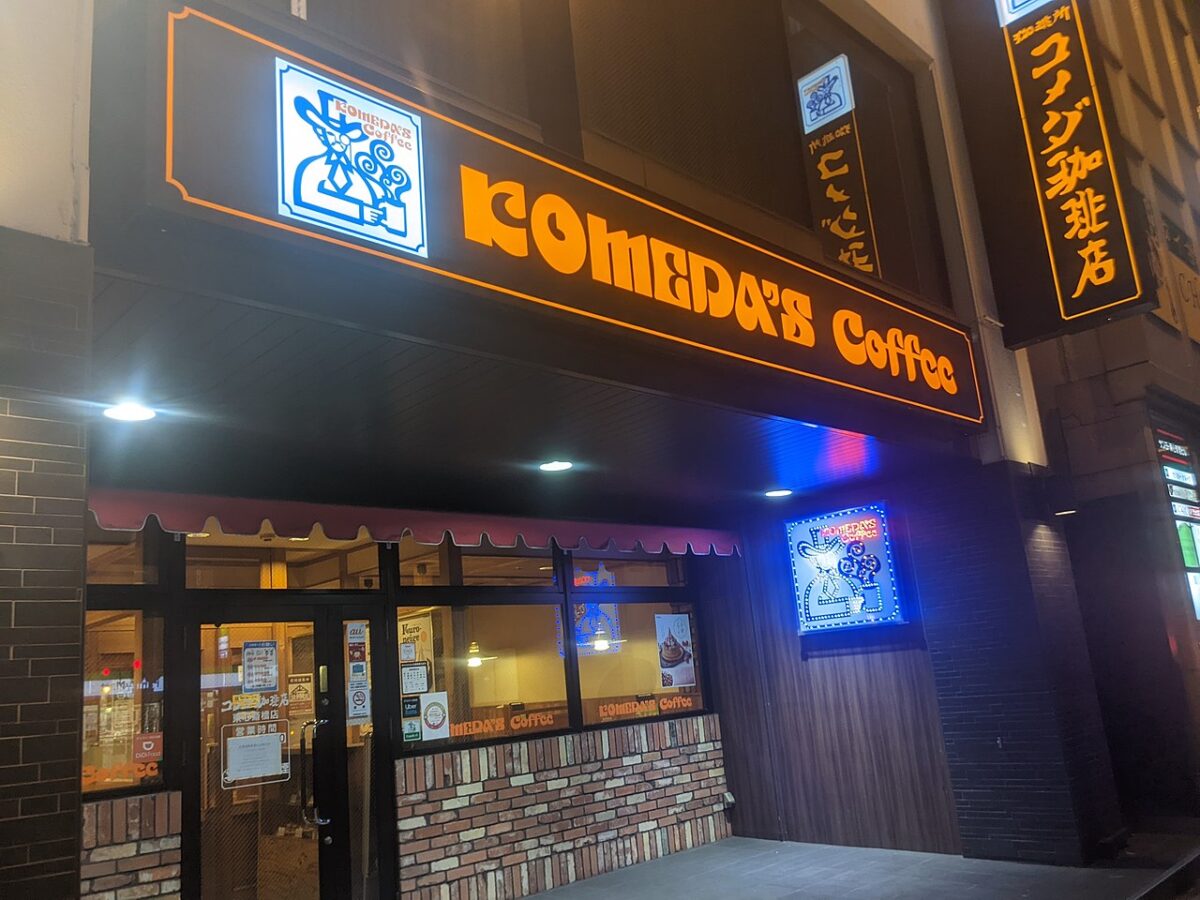 Komeda's Coffee is a unique coffee chain with over 800 locations in Japan that originated in Nagoya. The chain is also known for offering a meal set like Doutor. However, Komeda offers free toast and a hard boiled egg with a coffee in the morning known as the "Nagoya Morning Service" and is very pleasant to wake up to. They claim to carefully select their beans and roast them in house, too! So, coffee connoisseurs: what do you think? They also offer a variety of other drinks and food items, making it a great spot for any time of day.
5. Caffe Veloce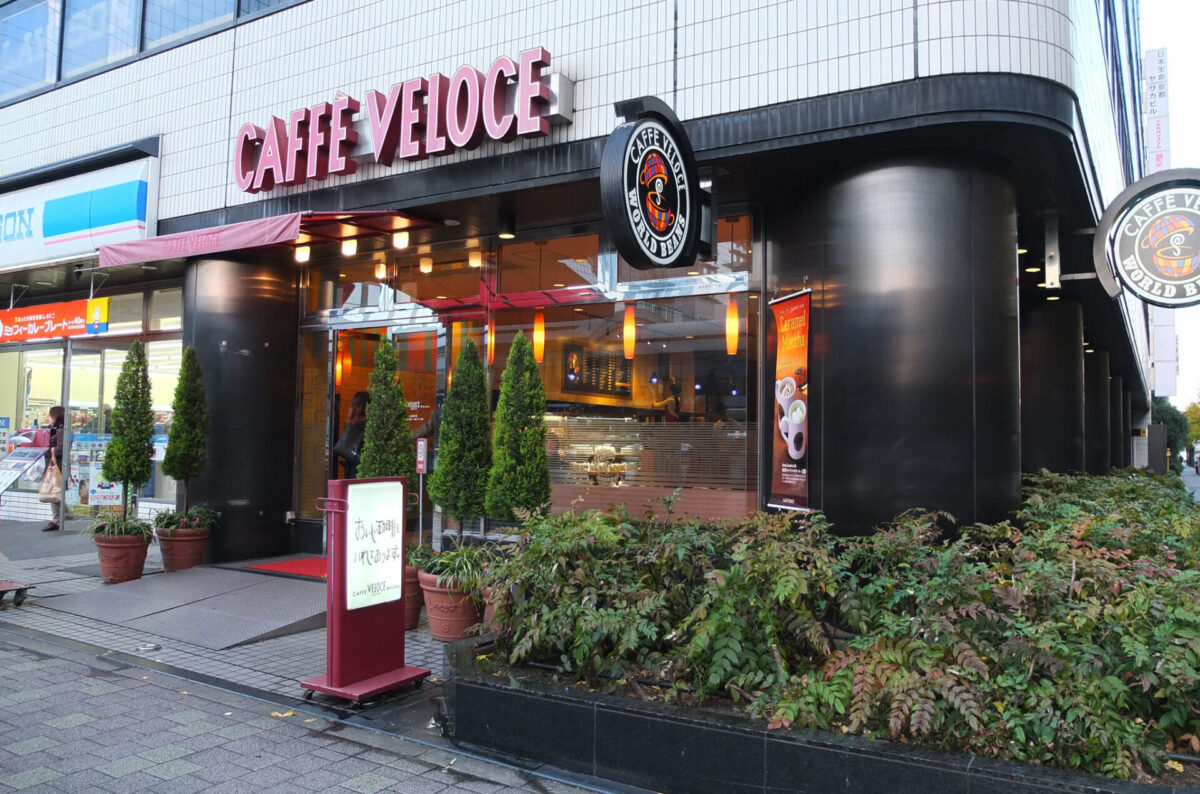 Caffe Veloce offers a variety of coffee drinks, as well as food items like sandwiches and pastries. It's a great place to get a small bite to eat, enjoy a nice cup of Joe, or even get some work done at. They have all different kinds of blend coffee ranging from beans from Brazil, Columbia to Guatemala, along with a warm, welcoming atmosphere that makes you feel at home. It's also a great comparison to Doutor because of its competitive prices that don't sacrifice quality. 
6. Pronto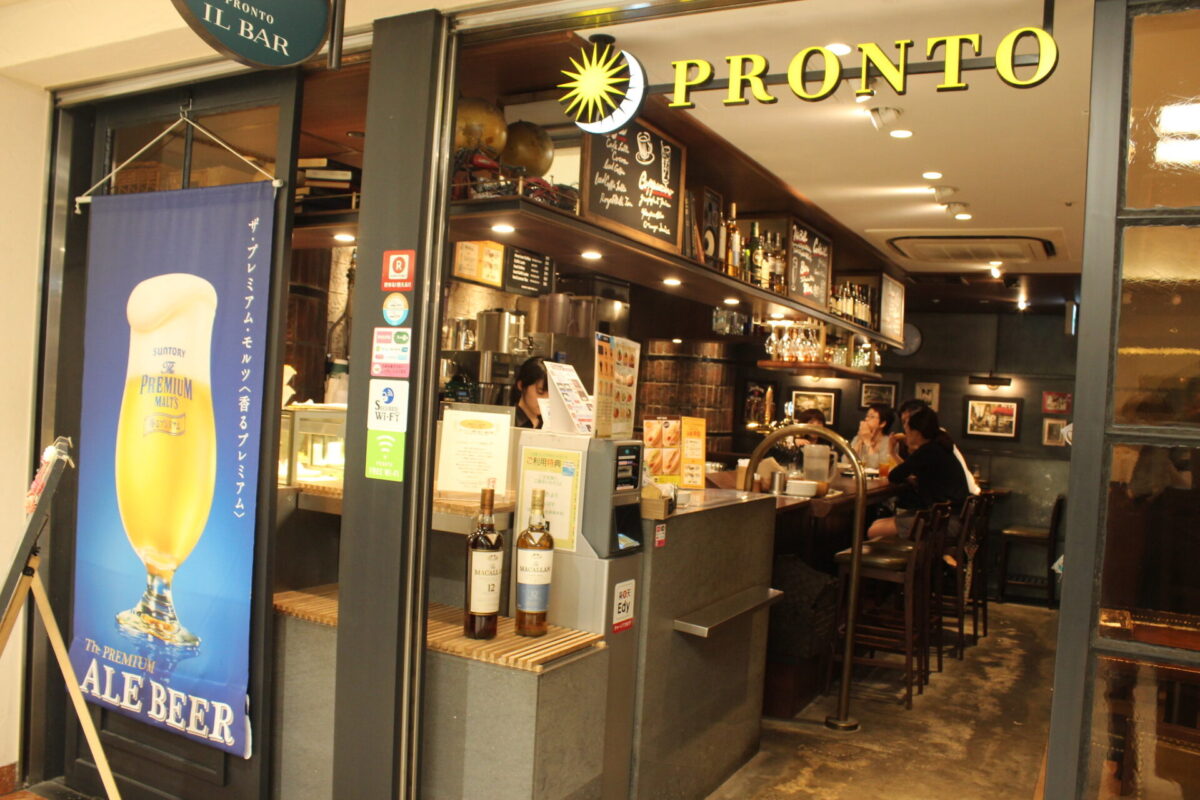 Pronto is an italian style coffee chain with over 300 locations throughout Japan. The chain is known for its stylish and comfortable seating areas, making it a great spot to relax and enjoy a cup of coffee. Pronto also offers a variety of food items, including pasta dishes and sandwiches. They also have a brand of stores that are more geared towards the bar scene by offering a variety of alcoholic beverages.
7. Beck's Coffee Shop
Beck's Coffee Shop is a smaller coffee chain with locations throughout Tokyo. The chain is known for its high-quality coffee and cozy atmosphere, making it a great spot for a relaxing break. They can be found often within train stations and are usually pretty small, geared for fast service perhaps during a usual commute. Beck's Coffee Shop also offers a variety of food items, including cakes and sandwiches.
8. Excelsior Caffe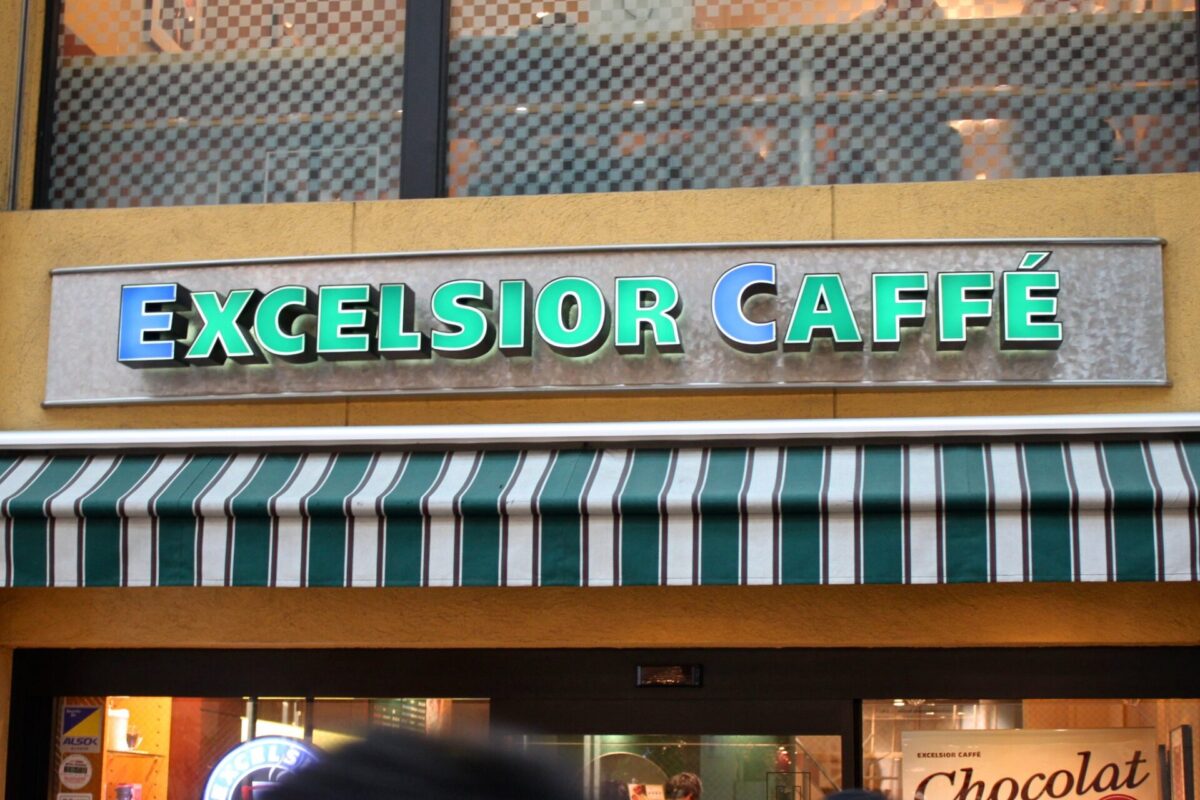 Excelsior Caffe is a chain with over 900 locations throughout Japan. It doesn't offer a set like some of its closer competitors like Doutor despite the similar atmosphere, but it has a solid menu! It may be ever so slightly more expensive (not as much as Starbucks) depending on what you like to get, but it's tasty and quick nonetheless. They have a great selection of coffee based drinks among others, and of course a smattering of food items like sandwiches.
9. Hoshino Coffee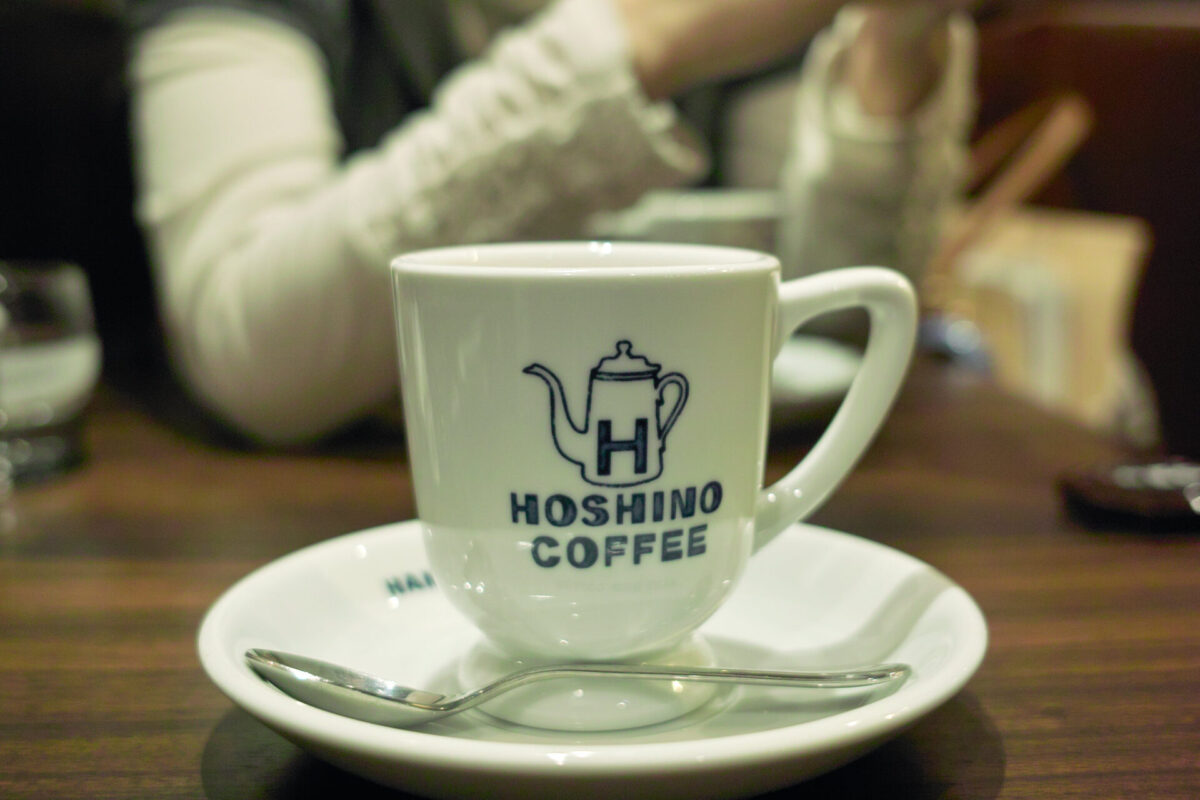 Hoshino is a coffee chain with a unique atmosphere, inspired by French cafes. It has somewhat of a vibe like Komedas mixed with a "Kissaten" sort of atmosphere. If you don't know what a Kissaten is, it's a type of traditional Japanese coffee shop! The chain has over 200 locations throughout Japan and is known for its drip coffee and delicious food items, including pancakes and waffles. Hoshino is a great spot for anyone looking for a relaxing and sophisticated atmosphere.
10. Saint Marc Cafe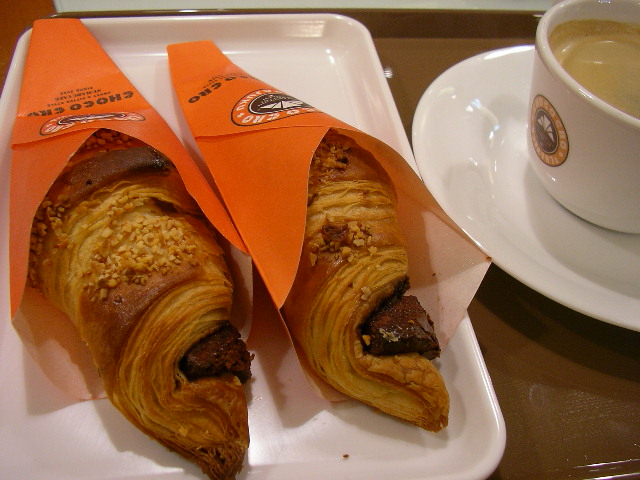 Saint Marc Cafe is a popular coffee chain with over 400 locations throughout Japan and somewhat of a combination between Pronto's italian aesthetic and Excelsior's slightly pricier menu. The chain is known for its high-quality coffee and delicious chocolate croissants, or "ChocoCro". Saint Marc Cafe also offers a variety of other food items, including sandwiches and pastries.
Japan Wonder Travel Tours
Japan Wonder Travel is a travel agency that offers guided tours throughout Japan.
From private walking tours to delicious Food and Drink tours, we can help you organize the best tours just for you! If you want to explore Japan and learn more about the history and backstories of each area you are visiting, our knowledgeable and friendly English speaking guides will happily take you to the best spots!
In addition, we can provide you with any assistance you may need for your upcoming trip to Japan, so please feel free to contact us if you have any questions or need some help!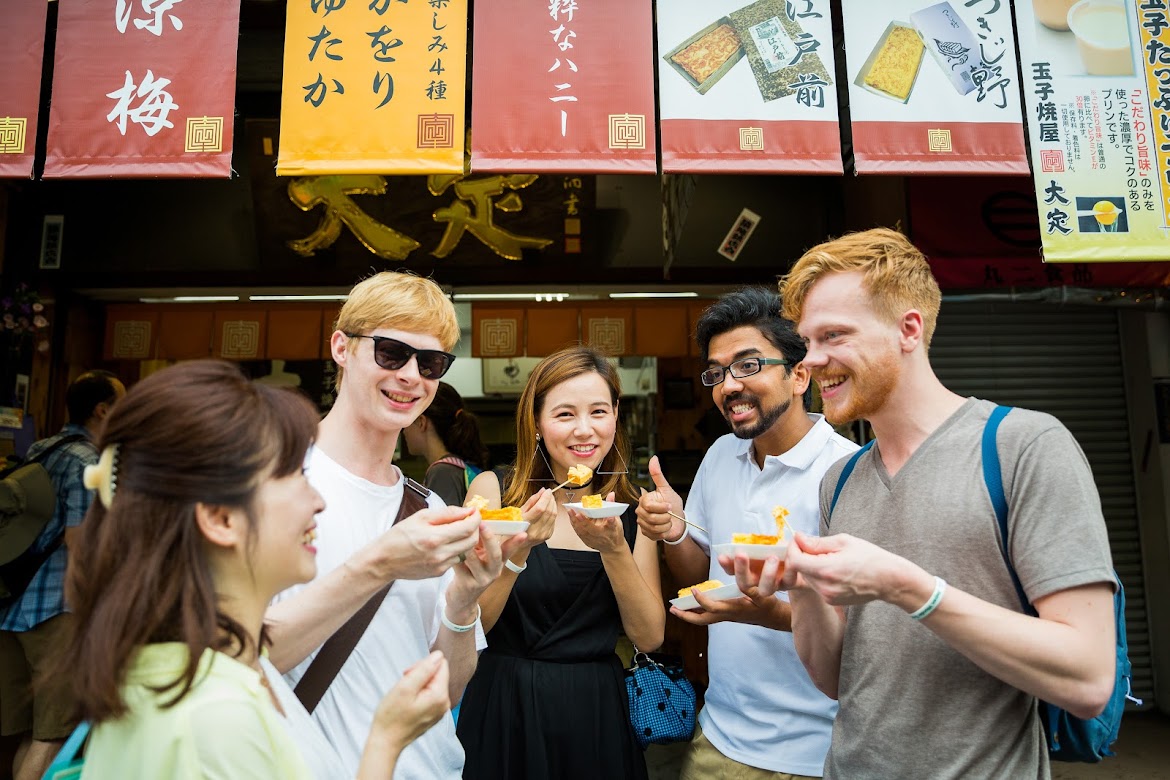 ▶Tokyo 1–Day Highlights Private Walking Tour (8 Hours)
There's no better way to explore an area than taking a tour with a knowledgeable local guide. You will have the chance to learn about the history and interesting background stories of Tokyo, as well as discover some hidden gems which can be hard to do without a guide.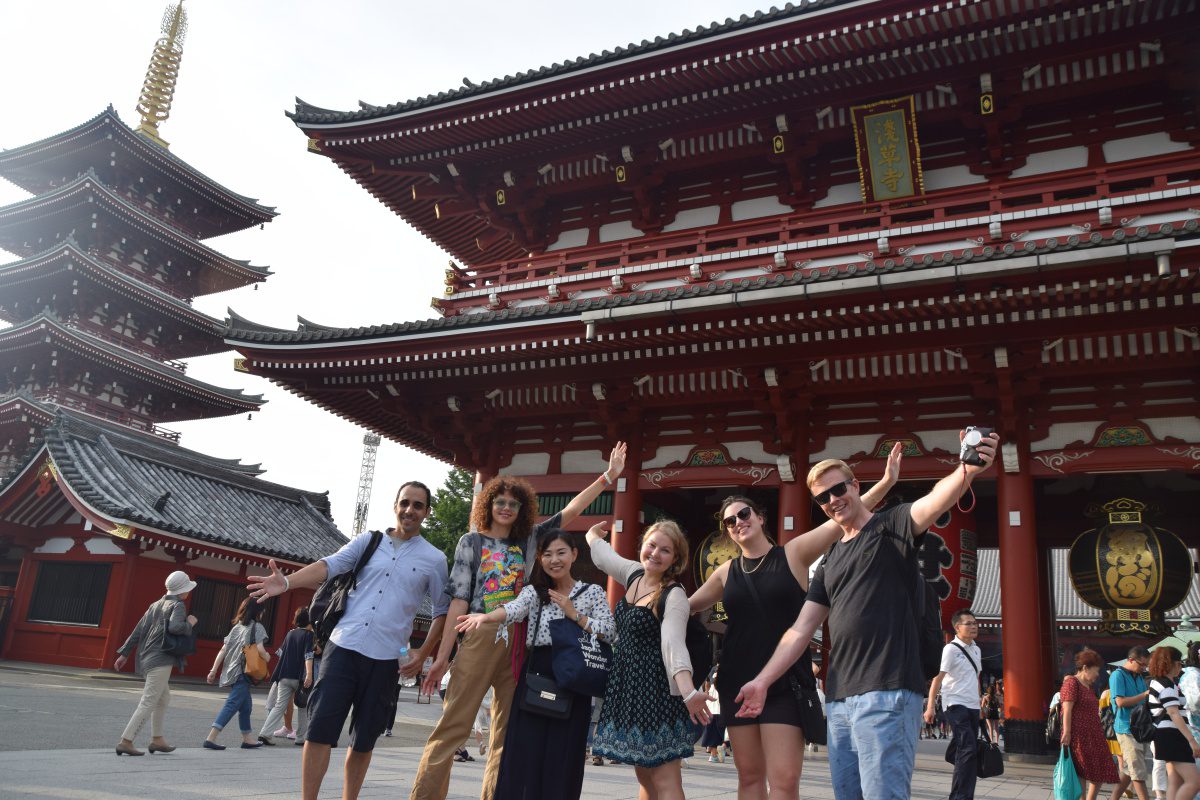 ▶Kyoto Private Full Day Walking Tour
On this full-day private tour of Kyoto, you will be able to see the highlights of Kyoto in just one day and at the same time develop a deeper understanding of both the culture of the area and Japan as a whole.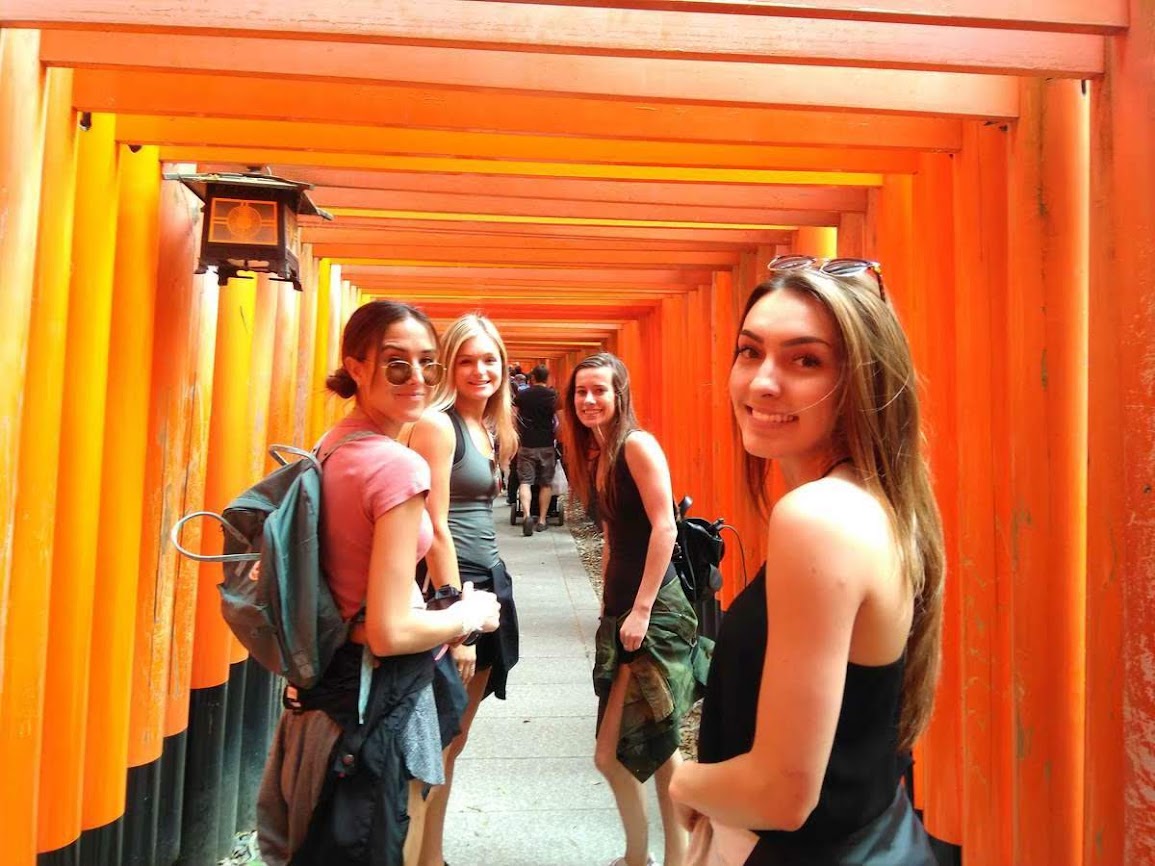 Find the other Tours
▶Tour Packages
If you want to make travel easier, we suggest you look into tour packages.There are a wide range of tour packages out there to suit the accomodate for each traveler needs. Click the button below to find the best tour package from various Tour Operators!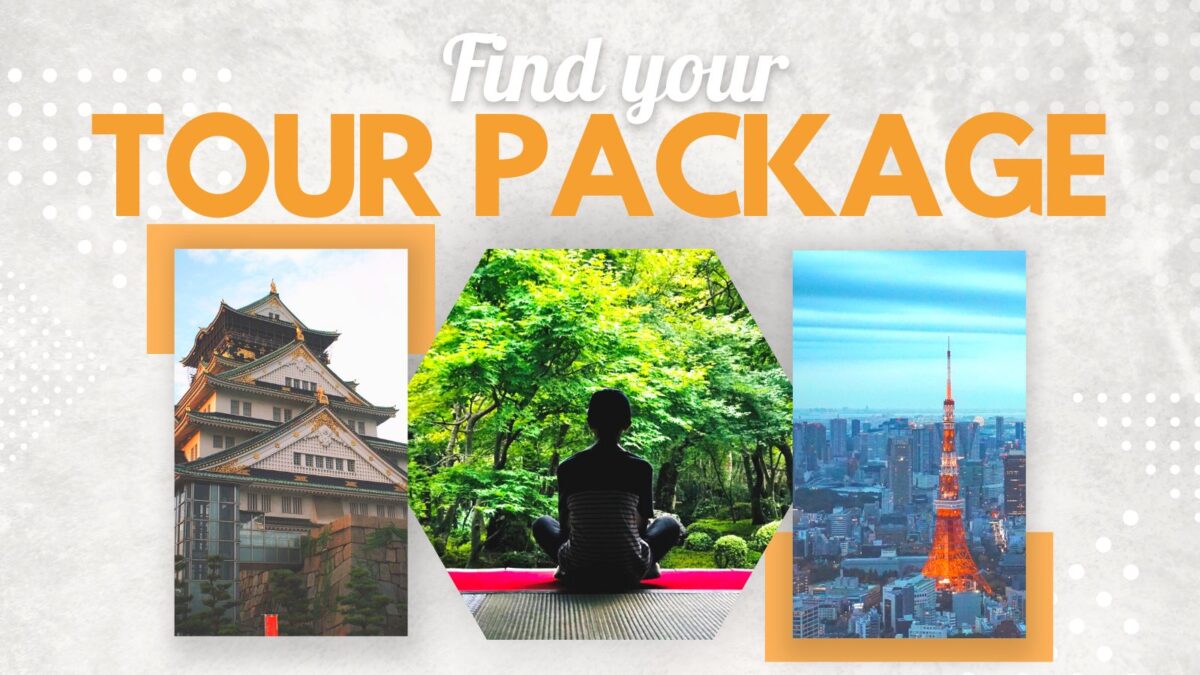 Follow us on Instagram, Facebook, Twitter, and TikTok for more travel inspiration. Or tag us to get featured!
Happy traveling!
Stay informed of the best travel tips to Japan, the most exciting things to do and see, and the top experiences to have with the Japan Wonder Travel Newsletter. Once every two weeks we will introduce you to our latest content.
Other articles you might like