Japan is famous for its reliable and fast train network around the country. The country boasts a great, efficient transportation system to take you almost everywhere around the country comfortably and easily. You can use trains, buses and taxis to move between the tourist areas and for a long-distance trip, you can use shinkansen and planes. Understanding the different means of transportation and how to use them best prior to your visit, will help you get around the country more easily with confidence and save you time and money! Planning your way of getting around will help you enjoy Japan even more! Here is a useful list of the different types of public transportation in Japan and their advantages.
Japan Rail Pass
When deciding what is the best option for your travels, you will also want to know about the price. Japan is known for its reliable and safe, but also expensive public transportation. As an international tourist however, you have the advantage of the Japan Rail Pass, also known as the JR Pass. With this pass you can travel for a certain number of days on the different modes of transportation offered by the Japan Rail Group, including the shinkansen, trains, busses and even ferries! Read more about how the Japan Rail Pass works and how it can help you save money.
IC Cards
If you decide the Japan Rail Pass is not for you, it is advisable to get an IC card. An IC card makes it possible to travel on virtually all trains, subways and buses in the bigger cities in Japan. IC cards are basically chargeable, prepaid cards for public transportation, but they can also be used in vending machines, shops, konbini and even restaurants! The most popular ones are Suica, Pasmo and Icoca and they are compatible with each other. The IC cards can be bought at the train stations at the ticket machines and ticket counters. Some IC cards offer a special card for international tourists.
Train
Trains are definitely the most popular and convenient way to travel around Japan. There are countless numbers of train routes that connect every corner of the country. The Japan Railway Group (JR) is the biggest railway company and offers about 70% of Japan's railway network around the country. The other train lines in Japan are operated by private railway companies.
Trains in Japan are known to be very punctual. You can always expect trains arriving on time except in case of some unusual situations such as accidents or troubles caused by natural disasters like typhoons. In Tokyo, the majority of the trains come every few minutes!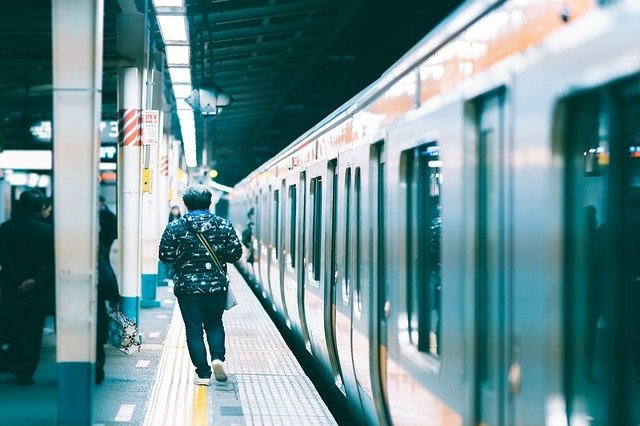 Things to remember when you take train in Japan
Most likely you are used to taking trains, however, taking a train in Japan will be another experience. Trains are often extremely quiet because everyone is supposed to keep quiet and refrain from talking on their phone on trains. This actually creates a comfortable atmosphere for everyone, even during rush hour. Nevertheless, when you are flexible, it is better to avoid taking trains during a rush-hour, because the trains are packed with people commuting to work or school. It is very common especially in big cities such as Tokyo and Osaka where many people commute or go to school by public transport instead of car. In Tokyo, you might even see station workers pushing people into the trains and closing the doors during rush hour. At some trains there are also cars reserved only for women. The policies depend upon the company, but often these cars are available at late hours and during rush hours and both the trains as well as the platforms clearly indicate which cars are reserved for ladies. In the big cities, trains will come every minute, but at night and in urban areas, the trains come less frequently, so make sure to check the schedule in advance.
Key facts trains
Trains in Japan are very punctual and reliable
Avoid taking the trains during rush-hour in the big cities
Subway
Subway is considered as one of the main parts of train networks in Japan. You can easily find subway stations particularly in big cities such as Tokyo, Osaka, Nagoya, and Kyoto. They extensively cover a range of major areas including shopping areas and business districts as well as popular tourist attractions.
In general, the cost-effective subways in Japan run precisely on schedule without delays just like trains. Another advantage of the subway is that they are not much affected by typhoons and other weather circumstances since they run mostly underground. They start operating in the early morning, around 5am and are available until around midnight in big cities. The subway, like trains, sometimes offers women-only cars, just look for the pink sign on the platform.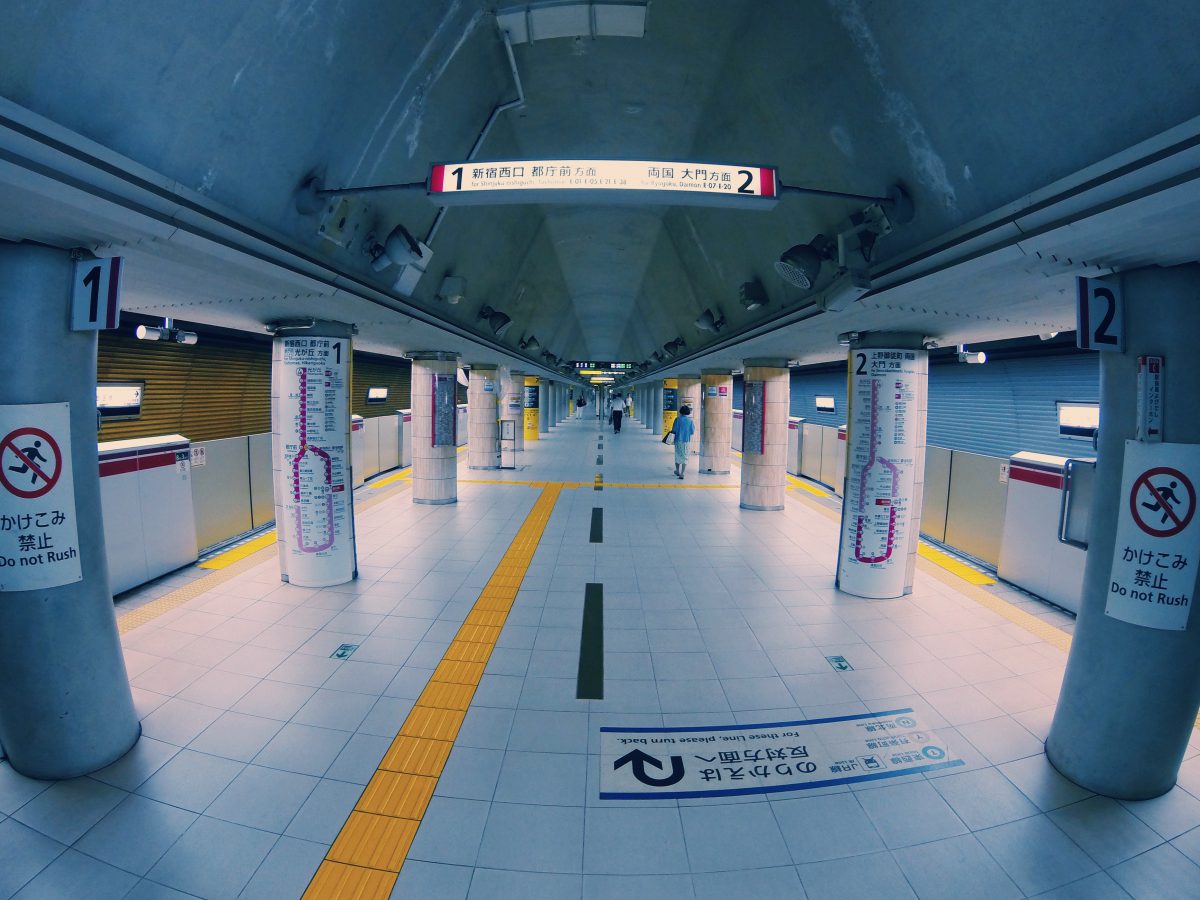 Key facts subways
Subways can be used as a cheap, convenient way to get around big cities
Some regions, especially remote areas, don't have subway systems
City bus
Bus networks in Japan contribute to offering a convenient means of getting around. With a large network of busses in big cities or developed areas, many people take city buses for different purposes such as commuting, shopping, sightseeing, and more. The fare is usually relatively cheap compared to other modes of public transportation. There are numerous bus stands on different bus routes that connect the more remote areas too, which allow passengers to reach their destinations more easily than taking trains. In the countryside, they are mainly used by locals or the elderly who can't get around on their own.
In addition to the short distance buses, there are also several companies that offer long distance travel by highway bus. While these buses are generally slower, they are also much cheaper and can also be used to travel overnight. Multiple highway buses like, Willer Express, operate in Japan, including some JR buses. Read more about the overnight buses below!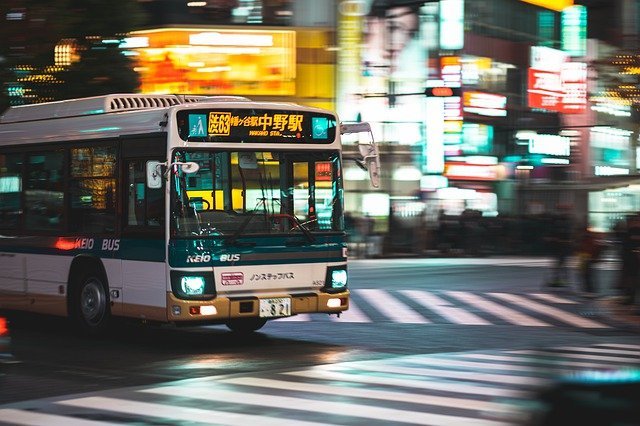 Key facts city buses
Fairly affordable fare and countless numbers of bus stands around the big cities.
Used widely as an essential transportation service for locals and the elderly in countryside
Taxi
In Japan, taxis are not as popular as the other public transport means that we introduced before, especially in big cities like Tokyo. This is partly because the fare can be relatively high, but also because you can easily take a train or bus everywhere in the city. It's good to use taxis when there is no train or bus available for example at night or for a short-distance trip. In smaller or more rural areas, taxis are sometimes your only option.
Taxis get busy especially at night or weekends, when many people go drinking with their colleagues or friends after work and miss the train.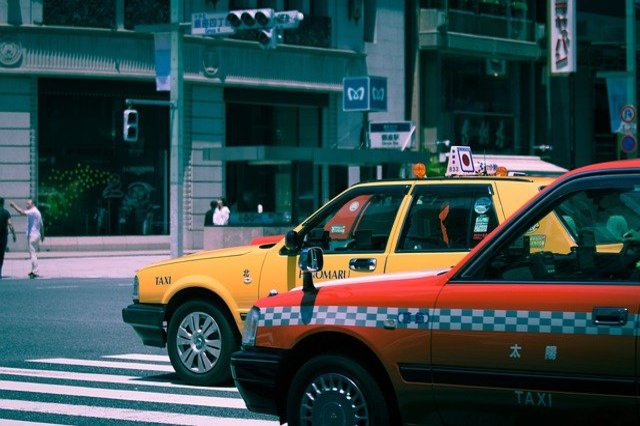 Things to remember about taking taxi in Japan
It's easy to hail a taxi at the train station or flag one down along the street. Like in other places, the taxi will have light indicating whether it is free or taken. In Japan a red light means available, whereas green means occupied, see image below. There are also apps that you can use to reserve a taxi such as JapanTaxi and DiDi! Uber also exists in Japan, though Uber taxis tend to be more expensive in Tokyo and there are just a few. If you speak some Japanese, you can also call the taxi company if there is no taxi available in the area. Be aware though that taxis tend to get very expensive quickly, but the good news is tips are not required when you take taxis in Japan and most taxis accept payment by card or even IC cards like suica or pasmo.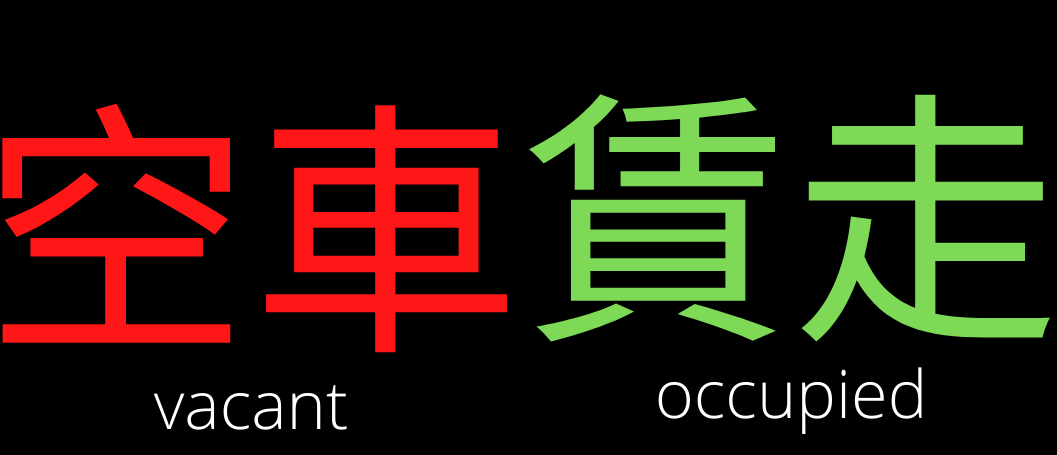 Key facts taxis
Taxis are easy to take, especially in the bigger cities, but also expensive
U

se apps or call to catch a taxi
Shinkansen
The popular shinkansen, also known as bullet train, is widely recognized as a symbolic train of Japan. Since it first started operating in 1964, it has served as the primary transportation system that takes everyone around the country with comfortable rides and professional services. The high speed shinkansen network conveniently covers most part of the country except Sanin (山陰) and Shikoku (四国) region. Riding the shinkansen is without a doubt a must do when travelling in Japan!
The high-speed train will save time, running at speeds of 320 km/h. It takes less than 2.5 hours to get to Osaka from Tokyo by shinkansen! There are mainly three types of shinkansen: Nozomi (のぞみ), Hikari (ひかり), and Kodama (こだま), with Nozomi being the fastest. The network of shinkansen consists of nine different lines of which the Tokaido line running between TOkyo and Osaka, is the most popular. On-board service offers a range of snacks, bento boxes, and beverages that you can enjoy during the long journey. Most lines offer free wifi onboard.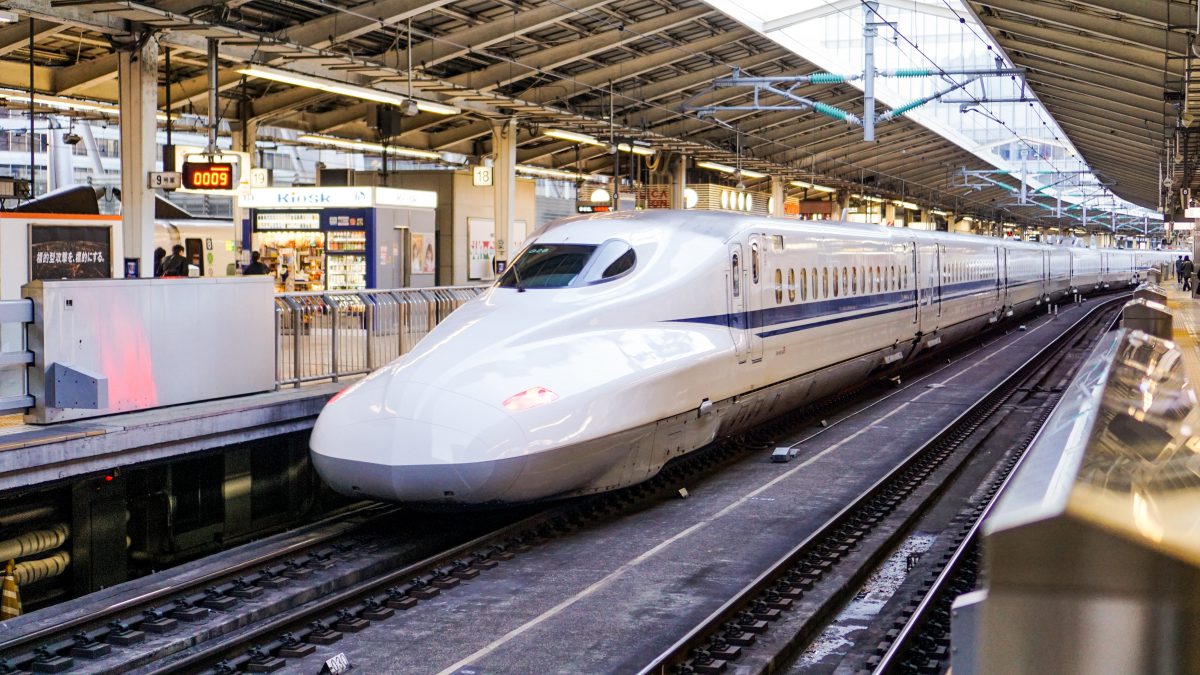 Key facts shinkansen
Primary transportation system in Japan opened in 1964
Take you everywhere in a short period of time with comfy seats and satisfying services
Highway bus
A highway bus is a special bus that takes passengers to their destination via highways, sometimes overnight. It's a reasonable option to travel long distances for a low amount of money.
The highway bus service has seen a tremendous improvement in the last couple of years, which made it possible for passengers to enjoy their long journey more comfortably. You can book special seats with luxurious chairs and enough space to relax. Some seats have curtains or walls that offer privacy even when you need to spend a night in the overnight buses. Taking night buses also helps you start your trip efficiently as they are usually scheduled to arrive at the destination early in the morning.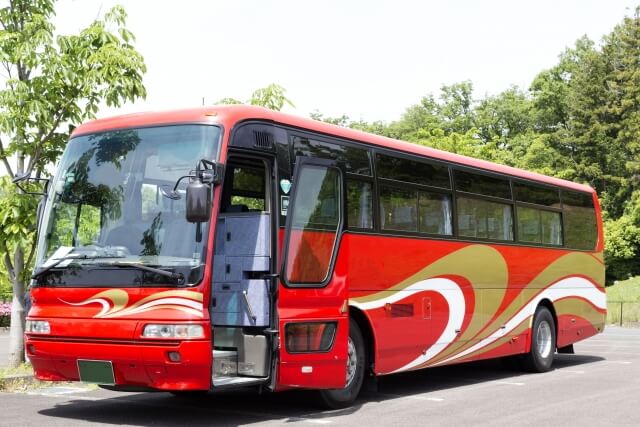 Key facts
Highway bus offer cheap fares & direct transport to specific destinations
Comfortable seats equipped with useful facilities and enough private space
Plane
If you are planning to travel to beautiful islands or remote areas in Japan, taking domestic flights will probably be a reasonable option. There are mainly two major Japanese airline companies: ANA and JAL, and also a number of low-cost airlines specialized in domestic flights with affordable fares. Sometimes you will even find flight tickets cheaper than shinkansen, so it might be your preferred way of transportation for your trip!
One of the biggest advantages that you can get by taking planes is that you can fly to remote areas while saving a considerable amount of time. And you can get to the special places which are only accessible by planes such as Okinawa. You can expect high-quality customer service as well. In big cities including Tokyo, Osaka, there are major airports such as Narita (成田国際空港) and Kanku (関西国際空港) that serve as a gateway to both international and domestic flights.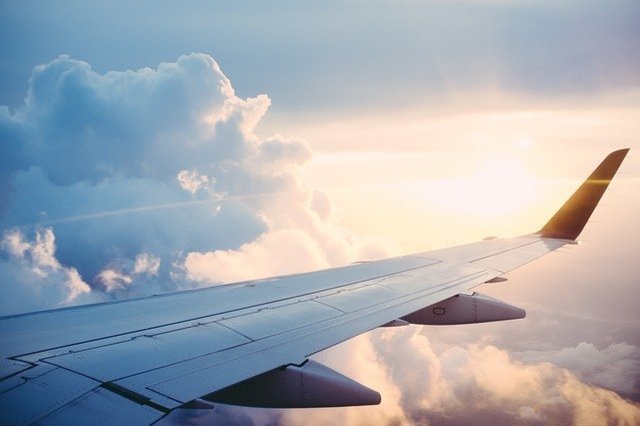 Key facts
Best option for long-distance travel to the islands or remote areas
High-quality customer service & a range of (cheap) fares depending on airline companies
Japan Wonder Travel Tours
Japan Wonder Travel is a travel agency that offers guided tours throughout Japan.
From private walking tours to delicious Food and Drink tours, we can help you organize the best tours just for you! If you want to explore Japan and learn more about the history and backstories of each area you are visiting, our knowledgeable and friendly English speaking guides will happily take you to the best spots!
In addition, we can provide you with any assistance you may need for your upcoming trip to Japan, so please feel free to contact us if yu have any questions or need some help!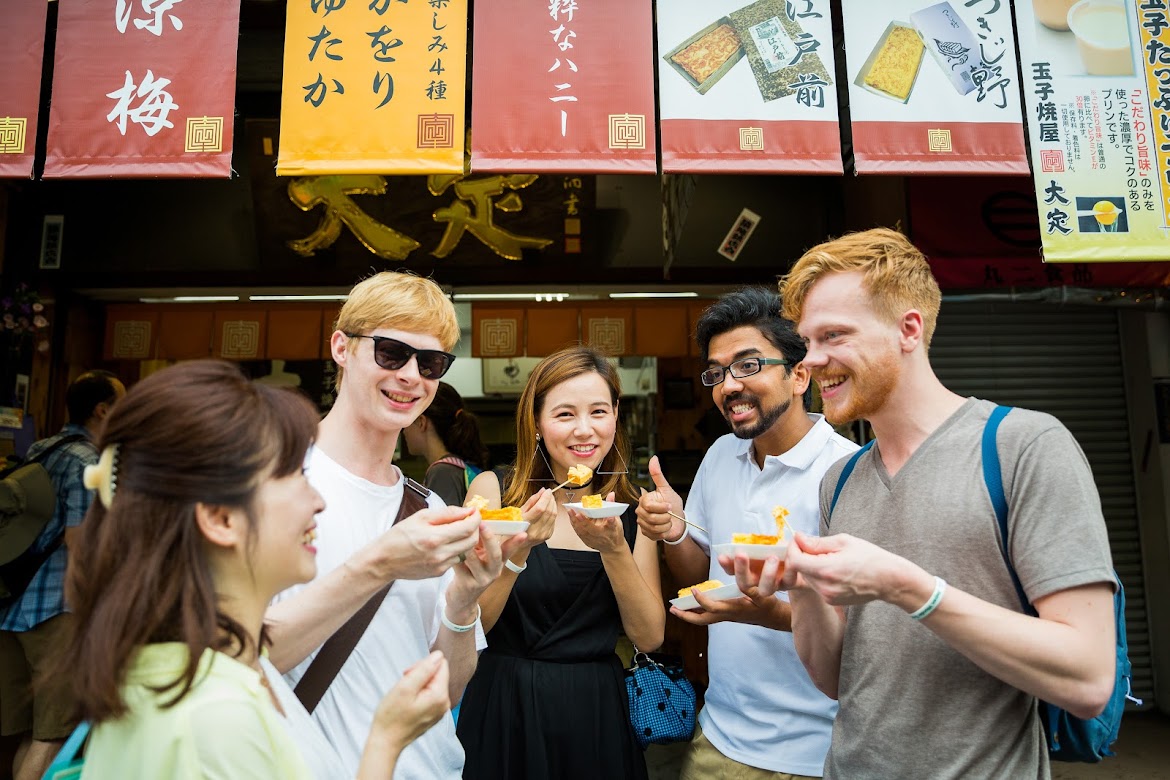 ▶Tokyo 1–Day Highlights Private Walking Tour (8 Hours)
There's no better way to explore an area than taking a tour with a knowledgeable local guide. You will have the chance to learn about the history and interesting background stories of Tokyo, as well as discover some hidden gems which can be hard to do without a guide.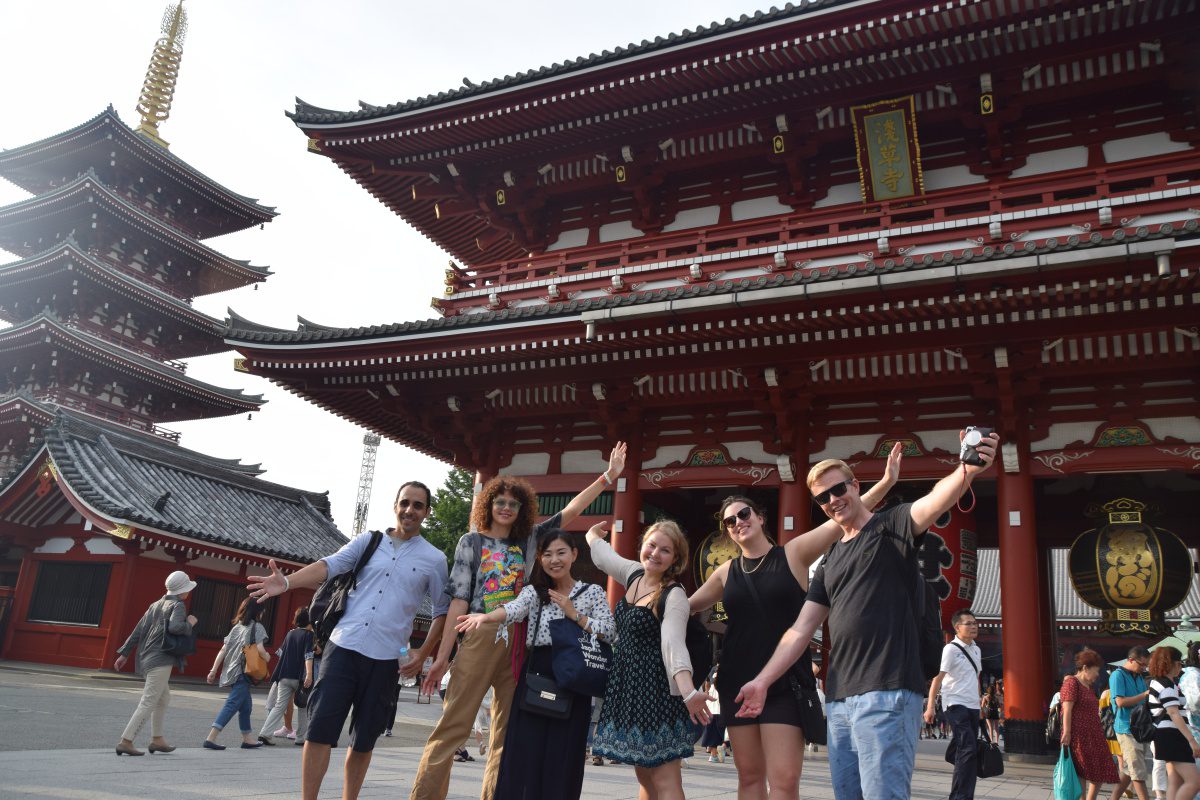 ▶Mt. Fuji Day Trip Bus Tour from Tokyo
Experience the breathtaking views of Mt. Fuji by visiting the highlights of the area on our guided sightseeing bus tour! Departing from Shinjuku in central Tokyo, you can travel comfortably to all of the best spots in the area by bus.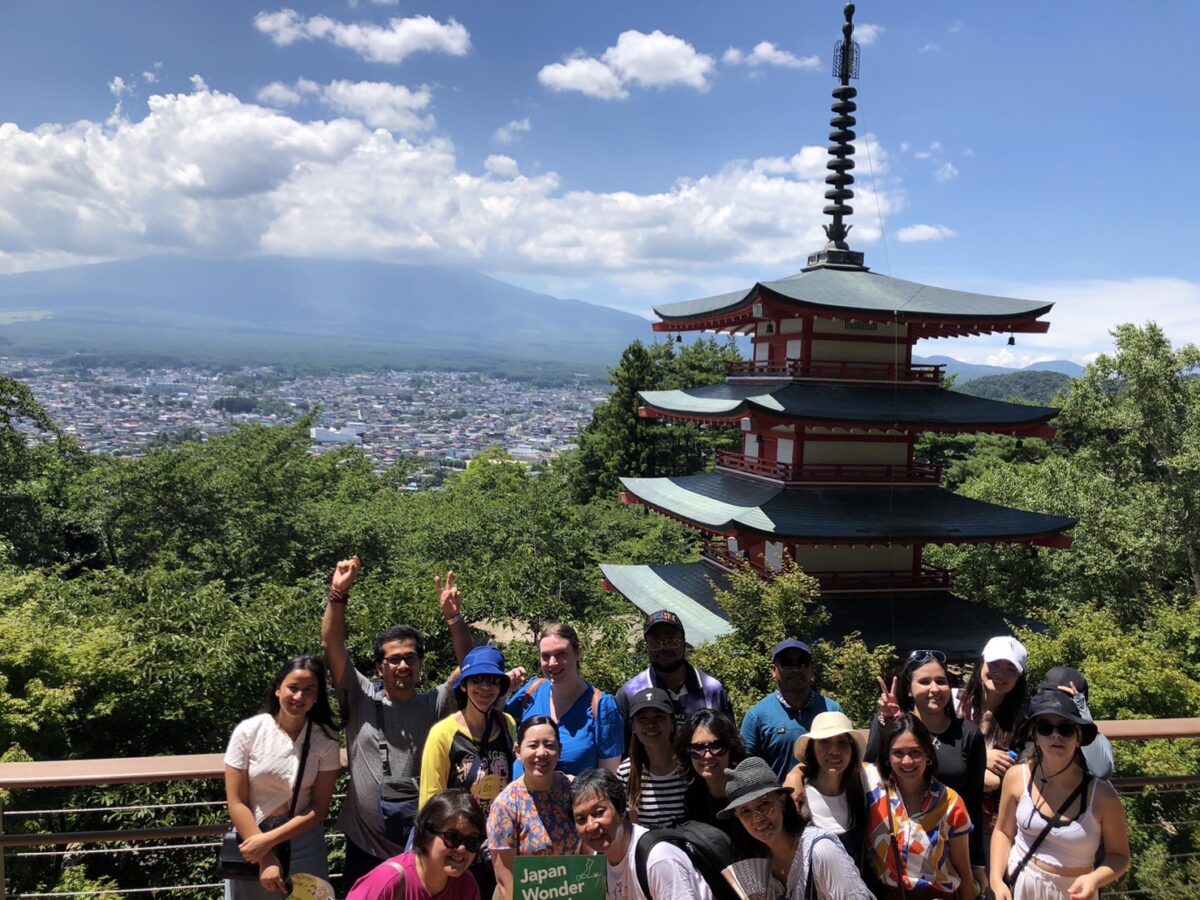 Follow us on Instagram, Facebook, Twitter, and TikTok for more travel inspiration. Or tag us to get featured!
Happy traveling!
Other articles you might like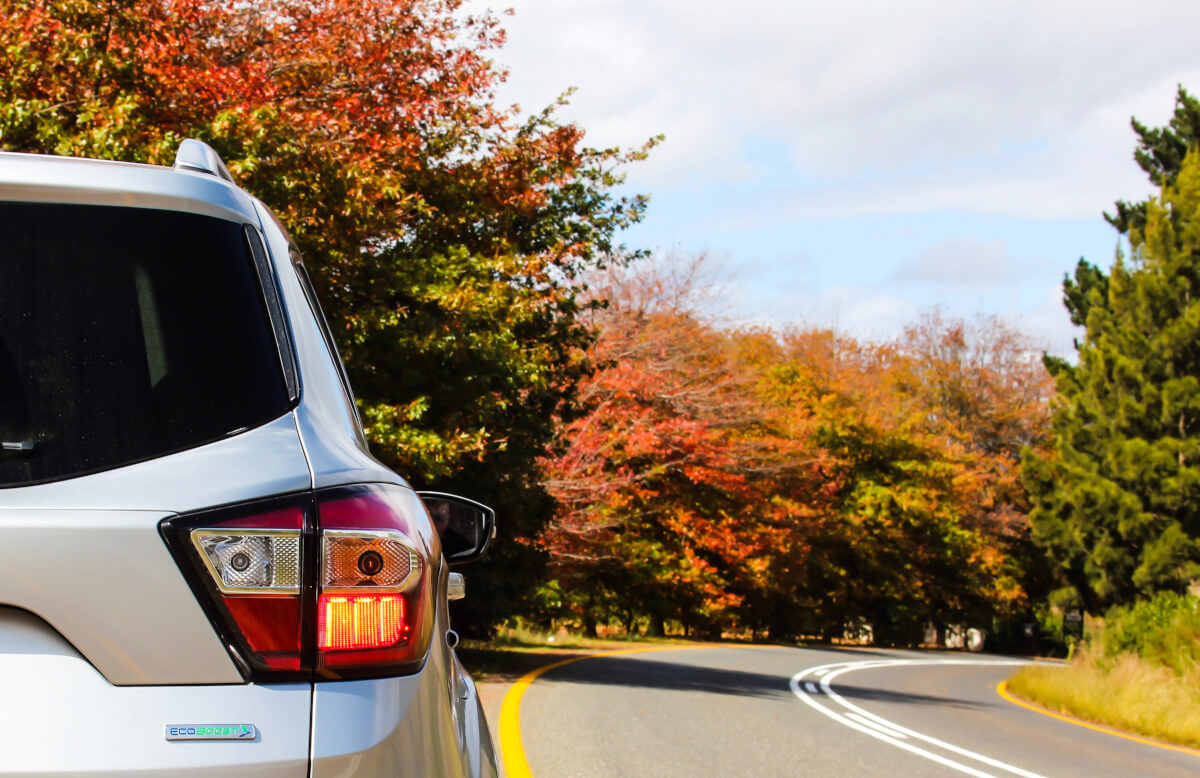 Driving in Japan: Everything You Need To Know
Here we explain everything you need to know when driving in Japan - the international driver's license, toll roads, speed limits and other traffic rules.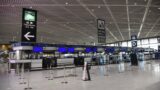 How to get to and from Narita Airport
Are you traveling to Tokyo but don't exactly know how to get to and from Narita Airport? Look no further, we have everything you need to know here!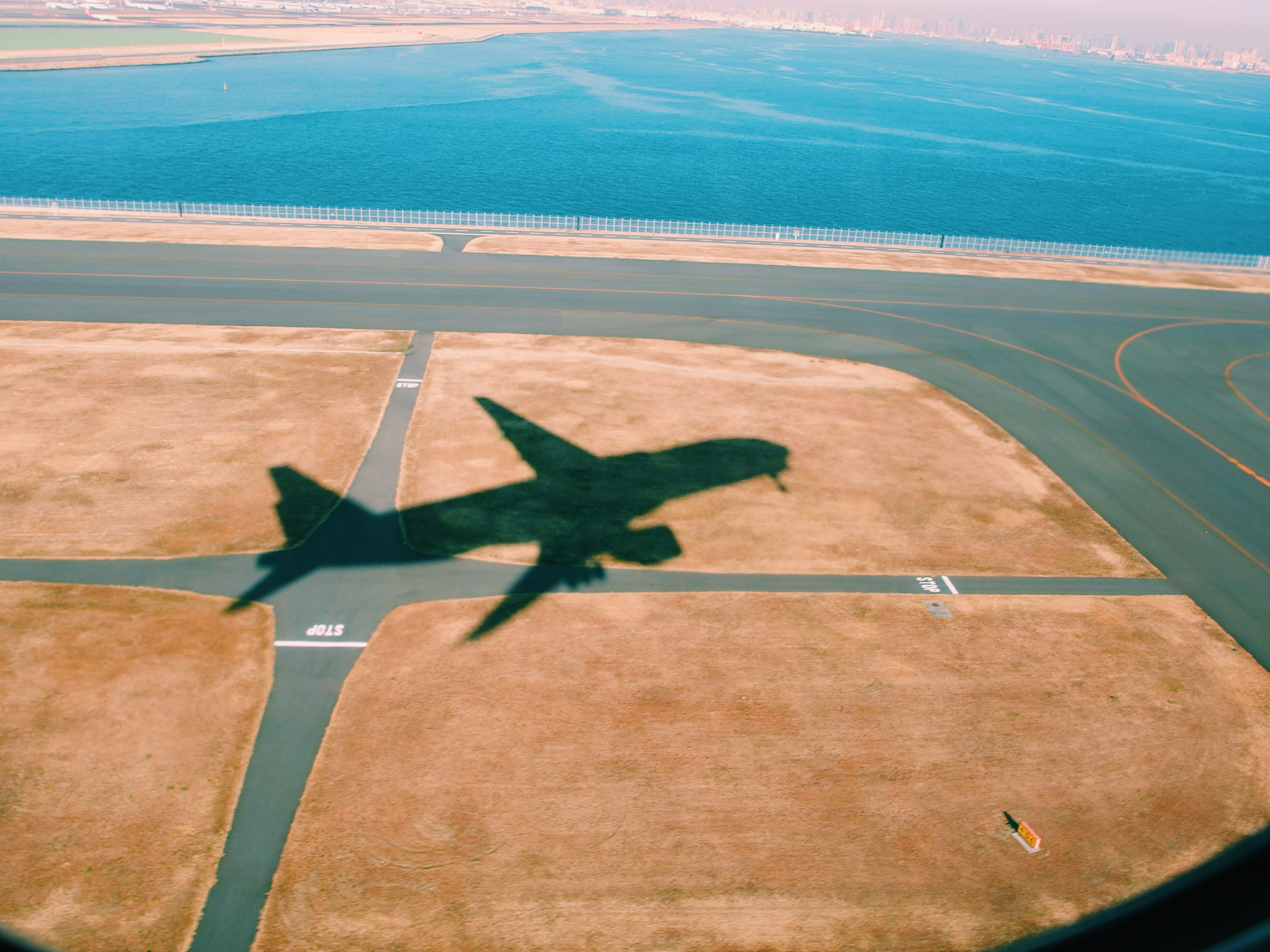 How to get to and from Haneda Airport
Haneda Airport, also known as Tokyo International Airport, is the closest airport to Tokyo airport and the busiest airport of Japan. In this article we will discuss the different options of getting to and from the airport. Safe travels!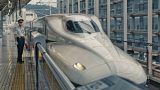 How to Ride the Shinkansen in Japan
Riding the Shinkansen when you are in Japan in a MUST-DO. In this article we'll explain everything there is to know about the superfast bullet train including how to get your tickets.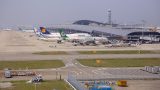 How to Get to Osaka/Kyoto from Kansai International Airport
Kansai International Airport (KIX) is located about 50 km from Osaka's center on a man-made island. In this blog we will explain the different options to access the airport.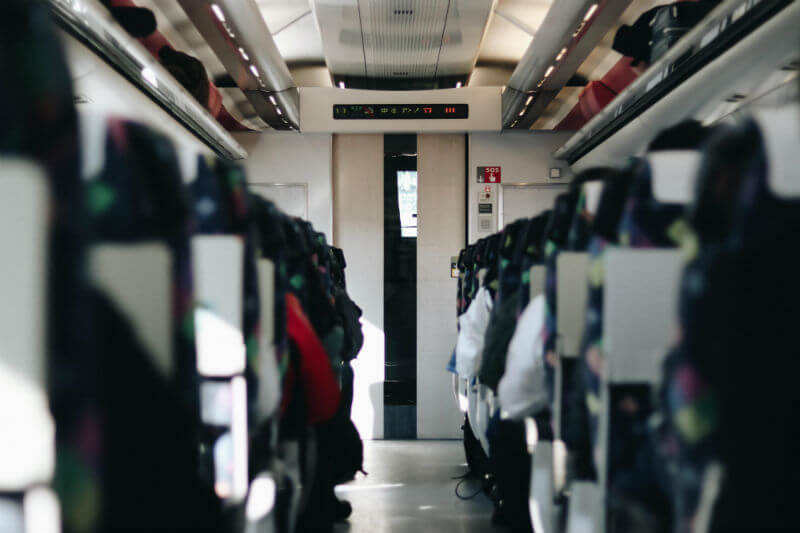 What Is The Japan Rail Pass?
The JR Pass is a cost-effective pass for international tourists in Japan. Here well explain when the JR Pass can save you money and how to get it pass.