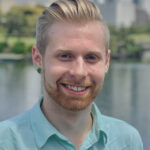 Writer's Profile
Bryce was born in California, and raised near Seattle, Washington! He's been living in Japan for about 5 years now, the first 3 spent studying at Temple University Japan. His main passion in life is writing and producing music, more specifically EDM if anyone is curious! He is very fond of snowboarding, cooking, traveling, playing video games; all of which he'd ideally enjoy with the company of his great friends.
This post may contain some affiliate links. When you click through and make a purchase we may receive some commission, at no extra cost to you.
Yakitori is one of the most beautifully simple Japanese dishes you can get. Among most Japanese food, simplicity seems to be a sought after quality and is certainly well performed. Simplicity in no way means lackluster. If anything, it's more of an achievement by the chef to make something so simple become so immaculate. Okay, so what is yakitori? Well, it's chicken on a skewer traditionally cooked over charcoal. Add some salt or sauce and dig in. Simple enough, right? Well, let us show you just how outstanding this dish can be and how the focus and professionalism of the chefs and their staff throughout Tokyo can create unforgettable tastes and experiences. 
▼Explore Shinjuku, home to some of the best yakitori spots, on our bar hopping tour!

1. Bird Land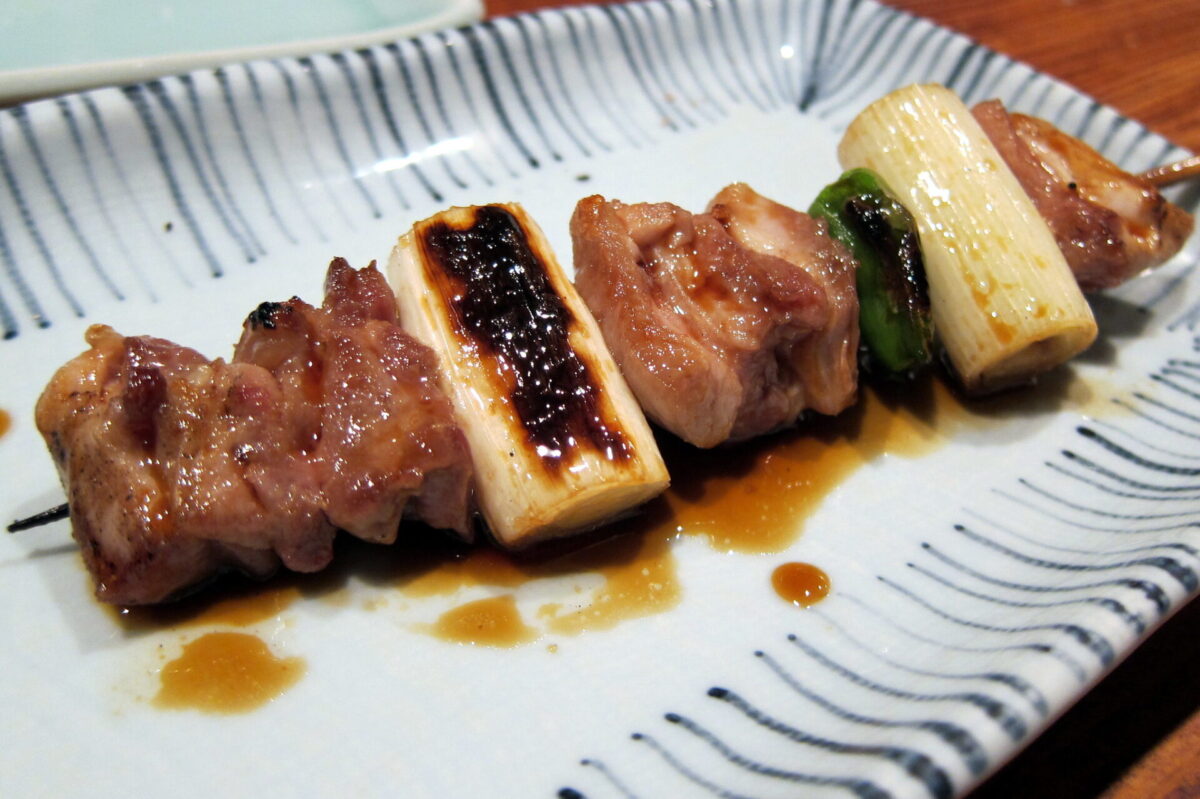 Starting off strong in our Yakitori adventure in the fancy area of Ginza, we have a Michelin star rated choice by the name of Bird Land. While the name might warrant a chuckle, the experience will undoubtedly take a grin to a set of raised brows in seconds! The specially sourced "Okukuji Shamo" chicken is from Ibaraki (north of Tokyo), retains unmatched freshness, and is cut in-house. This results in the safety of serving some dishes where the chicken is lightly cooked, something usually unheard of in other countries. The overall minimalist cooking technique is precise and coupled with delicately prepared side dishes along with intricate sauces.
Website: Bird Land
Make your reservation here
2. Toritama
Toritama is the Yakitori gem of the Shirokane area, located in another upper class area of Tokyo. The greater Minato area, just like Ginza, is worth adventuring through. But of course, don't miss out on this unique Yakitori experience; their claim to fame here is their variety of cuts and sake. Here you'll be able to order parts of the chicken that you may not be able to get at other places. It's the perfect place for an adventurous dinner! The equally rare and diverse selection of sake pairs perfectly and is further joined together by soothing jazz music.
Website: Toritama
3. Yakitori Imai
Head over to a more youthful area of Tokyo, and check out a surprisingly refined Yakitori joint in Harajuku. Yakitori is often ordered by the skewer, though you can generally also order an assortment of skewers. Yakitori Imai takes it to the next level and offers a personalized course style. You know what a course is, but what do we mean by personalized? Well, the chef will pay attention to each customer- their personality, what they like to drink, and even the weather to generate the perfect selection of food for you to enjoy!
Website: Yakitori Imai
Make your reservation here
4. Torisawa
Koto city is a pleasant, old-fashioned area that offers a lot of humble treats. Torisawa is no exception to this and sticks to the main focus of the whole idea: the grill and the chicken. The simplicity here is a wonderful way to experience how yakitori should be. With a wide variety of skewers and appetizers, you'll surely have no problem enjoying the meal. Be sure to try the special sauce. It really brings the experience together.
Website: Torisawa
5. Tokoshima
In the scope of this list so far, this place is somewhat of a marriage between our first two suggestions. When you combine the meticulous selection of the chicken like Bird Land's with the diversity of cuts like Toritama's, you're graced with a finely selected and wasteless meal of expertly prepared chicken skewers. The intimate and refined interior provides not only a good view of the intricacies of preparation but also a relaxed dining experience. Sangenjaya, where Tokoshima is located, is also a robust area with plenty of adventures to go on, including lots of small hole-in-the-wall places!
Website: Tokoshima
6. Bird Court
Bird Court also sells the same "Okukuji Shamo" chicken meat as Bird Land. They maintain high quality, intricately prepared dishes and photogenic appetizers, as well as offer the entire chicken. If you have already enjoyed Bird Land or are simply looking for a location closer to you to enjoy a similar experience, be sure to head down to Kita-Senju!
Website: Bird Court
7. Ginza Torishige
Head back over to Ginza for another finely tuned menu full of great Yakitori items. This location is somewhat of a flagship or staple in the general Yakitori scene. They offer all the general items you'll find in Yakitori places. And, of course, this location has a good reputation for executing it very well. As a bonus, they offer other meats like beef, as well as a must-try curry rice. Chicken is still the menu's foundation, but you'll have the opportunity to have other, well-paired options as well.
Website: Ginza Torishige
8. Toriki
Not to be confused with the chain Torikizoku, Toriki is a 9 years consecutive "Gourmet Guide" award-winning location that also boasts a Michelin star. Coupled with its remarkable quality of liver and giblets, this location may be daunting for some western patrons. But rest assured that if you're not comfortable with those cuts, the rest of the menu items are hardly overshadowed. Make sure you head over to Kinshicho to experience Toriki, and make sure to make a reservation – it's almost always full.
Website: Toriki
Make your reservation here
9. Michishirube
Hidden in the Shinjuku's Sanchome area, you find this vibrant yakitori joint. The old-fashioned vibe of this place makes it very cozy and fun to be in. The cost is nothing extravagant, but the food is tasty enough to make you feel like you're getting a steal! The menu is quite basic, but it will definitely be enough to satisfy. It's a perfect spot to fill up and add to a night of bar hopping and fun around Shinjuku!
Website: Michishirube
10. Shibuya Morimoto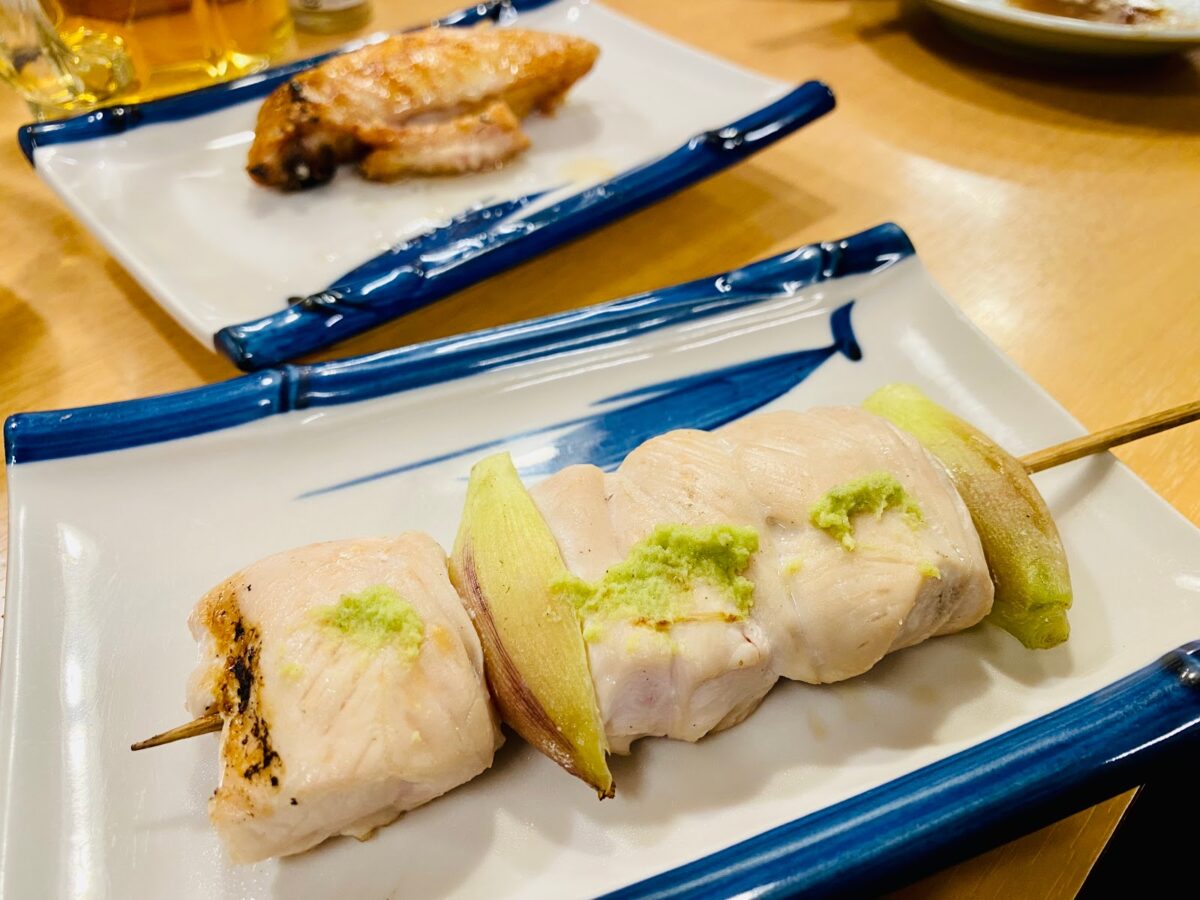 On the note of old-fashioned vibes, Shibuya Morimoto is a monument to yakitori! Still in the same spot since 1952 and still serving its well-established menu, this place is a must-try for Yakitori enthusiasts and travelers alike. Of course, they serve the general Yakitori items, but also eel and a few other interesting items. It is undeniably an experience being able to go to a restaurant that has stood the test of time without wavering in its styles of service and production.
Website: Shibuya Morimoto
Make your reservation here
Japan Wonder Travel Food Tours
Japan Wonder Travel is a travel agency that offers guided tours throughout Japan. 
From private walking tours to delicious Food and Drink tours, we can help organize the best tours just for you! If you want to explore Japan and learn more about the history and backstories of each area you are traveling in, our knowledgeable and friendly guides will happily take you to the best spots! 
In addition, we can provide you with any assistance you may need for your upcoming trip to Japan, so please feel free to contact us if you have any questions or need some help!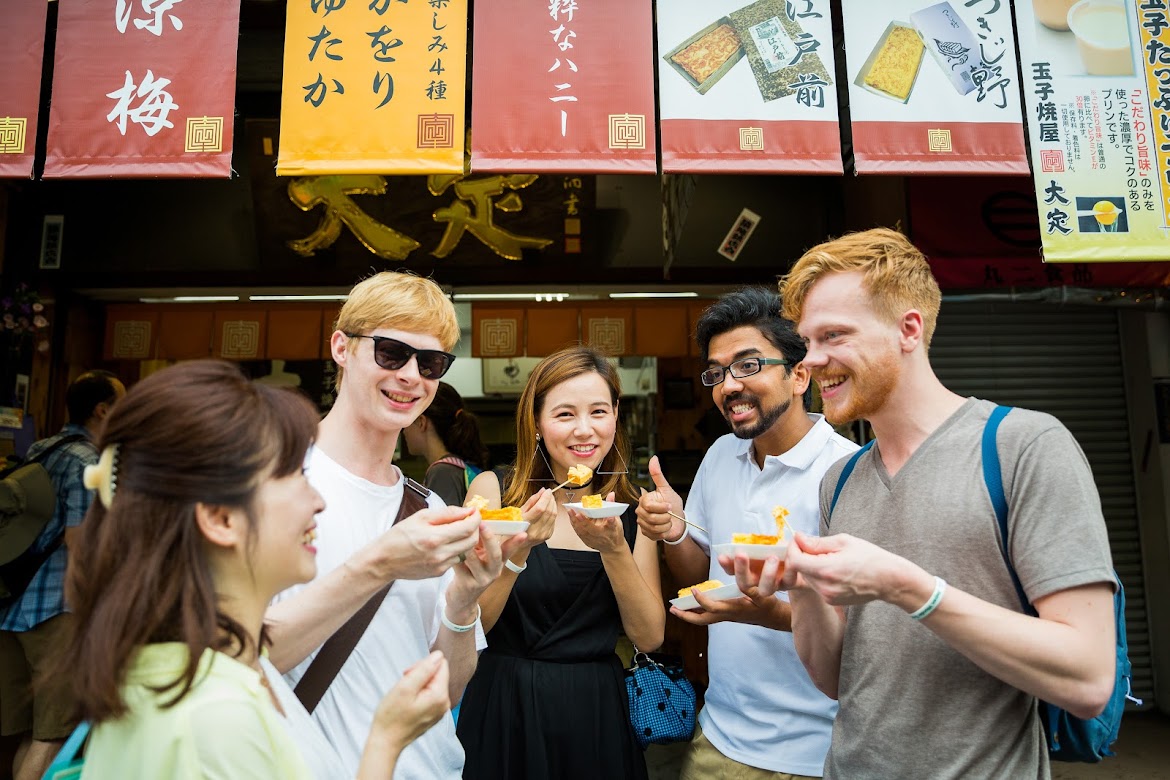 ▶Tokyo Local Street Food and Drink Tour @Sunamachi
This food tour will take you to one of the lesser-known areas of Tokyo, that is Sunamachi Ginza. You will walk through the shop filled street with your guide and be able to try some of the delicious local street foods including tempura, inari sushi, oden, among others!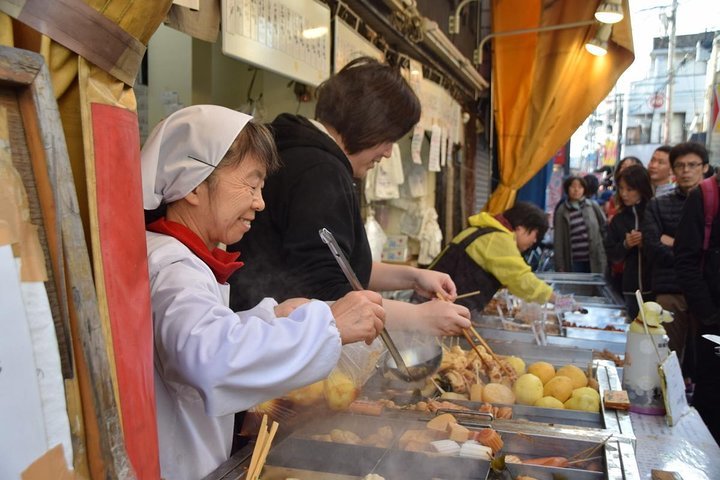 ▶Kyoto Food and Drink Tour @Nishiki Street & Gion
If you're looking to learn more about the culture and the local cuisine of Kyoto, this is the perfect tour for you! Take part in this Kyoto food and drink tour and explore the 400-year-old market and the famous Gion district.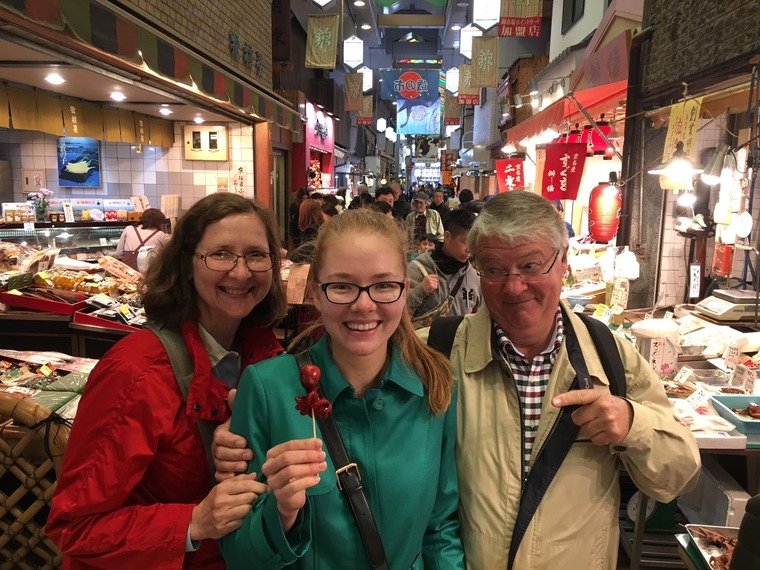 Follow us on Instagram, Facebook, Twitter, and TikTok for more travel inspiration. Or tag us to get featured!
Happy traveling!
Stay informed of the best travel tips to Japan, the most exciting things to do and see, and the top experiences to have with the Japan Wonder Travel Newsletter. Once every two weeks we will introduce you to our latest content.
Other articles you might like