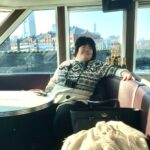 Writer's profile
Mao Goto is a Japanese freelancer who was born in Hayama, Kanagawa prefecture, and raised in Tokyo. Since 2016 she lives in the Taito Ward, home to a lot of Japanese culture hotspots such as Asakusa, Akihabara, and Ueno. She has been interested in the field of English education in Japan and got her Master's degree in March 2020. A lover of photography, travel, sweets, and cross-stitch. Contact her via Facebook.
This post may contain some affiliate links. When you click through and make a purchase we may receive some commission, at no extra cost to you.
Tokyo Bay is a vast stretch of coastline that can be seen from Tokyo. In the summer, the beaches are crowded with people swimming and basking in the sun. Tokyo Bay generally refers to the waters north of the line connecting Tateyama City (Chiba Prefecture), and Miura City (Kanagawa Prefecture), and it is the representative bay of the Tokyo metropolitan area, where many activities are conducted. The bay is a major hub for maritime traffic, with a total of six ports, including Yokohama Port and Tokyo Port. Tokyo Bay is also surrounded by developed entertainment and shopping areas, making it a perfect destination for visitors to Japan. In this issue, we will introduce some of the activities that can be enjoyed in the inviting Tokyo Bay.
1. Take a Cruise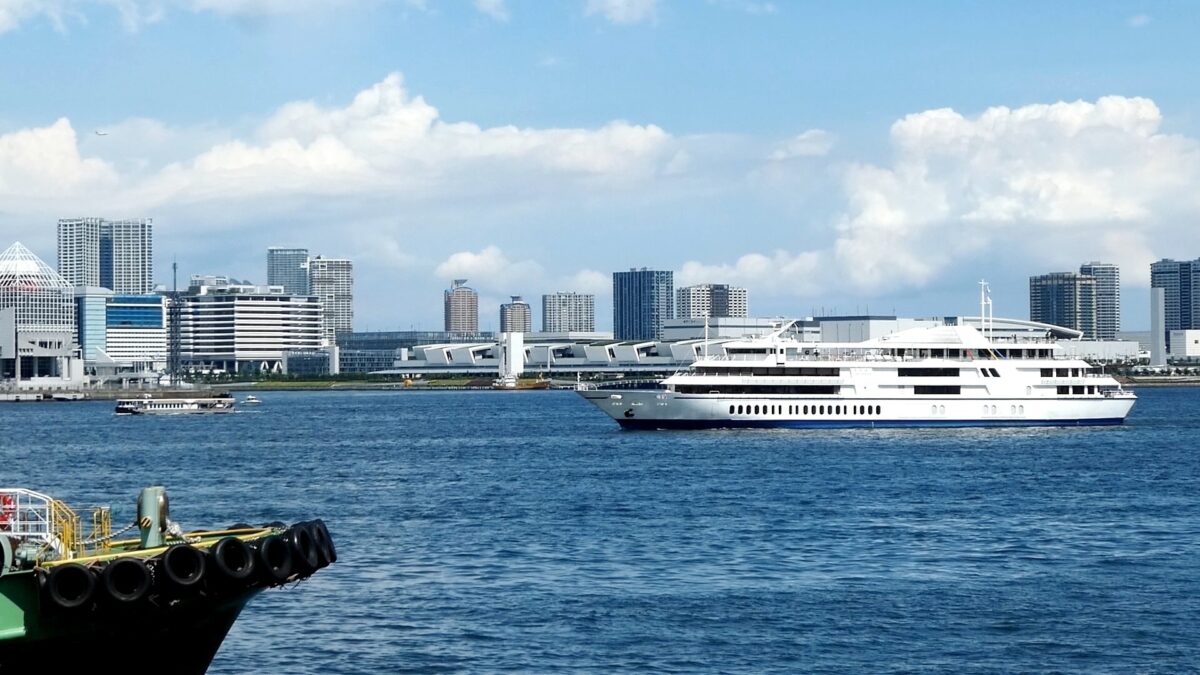 Sea breeze, vast ocean, and views of Tokyo Bay… For those who wish to enjoy the Tokyo Bay waters themselves, a cruise ship ride is highly recommended. Many cruise ships operate near Tokyo Bay, offering lunch, night cruises and other courses. The course of the cruise will vary depending on what kind of course you choose, but most cruises basically pass under the Rainbow Bridge and visit Odaiba, Haneda Airport, and Ariake. A recommended option is the night cruise. You can enjoy a delicious course meal or buffet dinner while viewing the beautiful night view of Odaiba, and spend a luxurious evening on Tokyo Bay. A particular must-see is the Rainbow Bridge at night. You can see the Rainbow Bridge shining in the lights right in front of you, making it a great photo opportunity. Take a commemorative photo with your family and friends there!
Book a cruise here: Tokyo Bay Dinner Cruise With Full-Course French Meal [Window Seat]
2. Bask on the Beach
Tokyo Bay is dotted with many coastal parks where visitors can enjoy the sea all day long, and many of them are crowded with people during the warm daytime hours. Odaiba Seaside Park, which is relatively easy to get to, is a popular beach in Odaiba where you can easily enjoy Tokyo Bay. Rainbow Bridge and Tokyo buildings seen from the sandy beach are such a photogenic sight that you will want to make a postcard of it. It is also a good idea to lay out a blanket on the beach and soak up the rays of the sun. What is pleasantly surprising is its accessibility: it is only a 3-minute walk from the nearest station of the Yurikamome monorail. You can also take a water bus departing from Asakusa, one of Tokyo's most popular sightseeing spots, directly to Odaiba Seaside Park, making it easy to visit two of Tokyo's most popular tourist attractions.
Website: Odaiba Seaside Park
3. Kasai Rinkai Park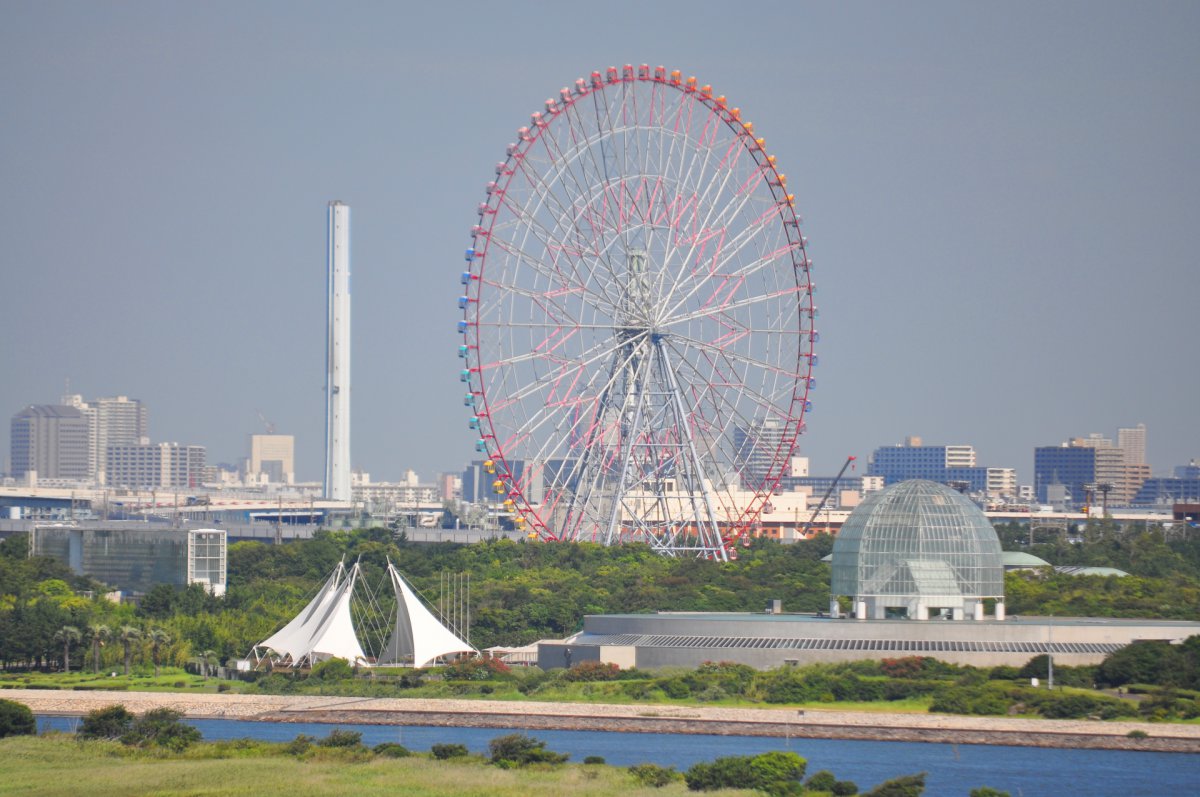 A little beyond Odaiba is Kasai Rinkai Park in Chiba Prefecture, which offers a vast view of Tokyo Bay that is deeply loved by tourists and locals alike. The park was created based on the theme of interaction between greenery, water, and people. It also features a variety of plants, a bird-watching area, a ferris wheel, and even an aquarium. It is one of the most popular spots in Chiba Prefecture where visitors can enjoy the entire view of nature and Tokyo Bay. The park also has a sandy beach, which, unlike the sandy beach at Odaiba Seaside Park, is open for swimming during the summer months. Coin lockers and changing rooms are available for a fee, making it easy to enjoy swimming in Tokyo Bay. One of the most famous facilities in Kasai Rinkai Park is Tokyo Sea Life Park, a very popular aquarium with over 600 species of marine life from around the world and one of the largest penguin areas in Japan. Why not learn more about sea life right in front of Tokyo Bay!
4. Umi Hotaru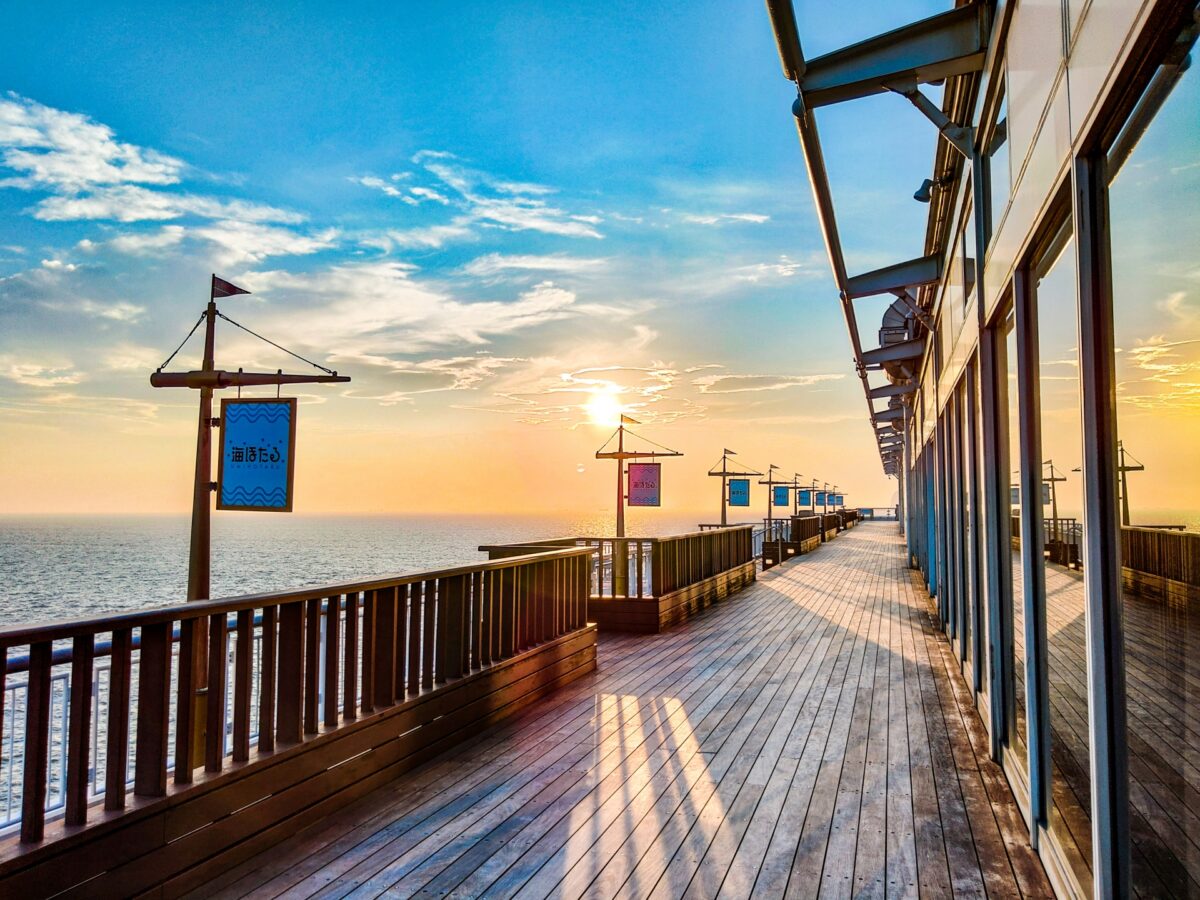 The Tokyo Aqualine, which connects Kawasaki in Kanagawa Prefecture and Kisarazu in Chiba Prefecture, is a famous road that becomes crowded during peak season. It is very popular because you can view Tokyo Bay on both sides from inside a car. Umi Hotaru, located in the middle of the line, offers a view of Tokyo Bay that will soothe the fatigue of the long drive. In the evening, the beautiful sunset on the horizon of Tokyo Bay is truly magical. There are many restaurants and cafes, so if you get hungry, this is the place to go. The shopping area is also well-stocked with many Kisarazu specialties and products available only at Umi Hotaru. It is recommended to buy one as a souvenir!
Website: Umi Hotaru
5. Go Fishing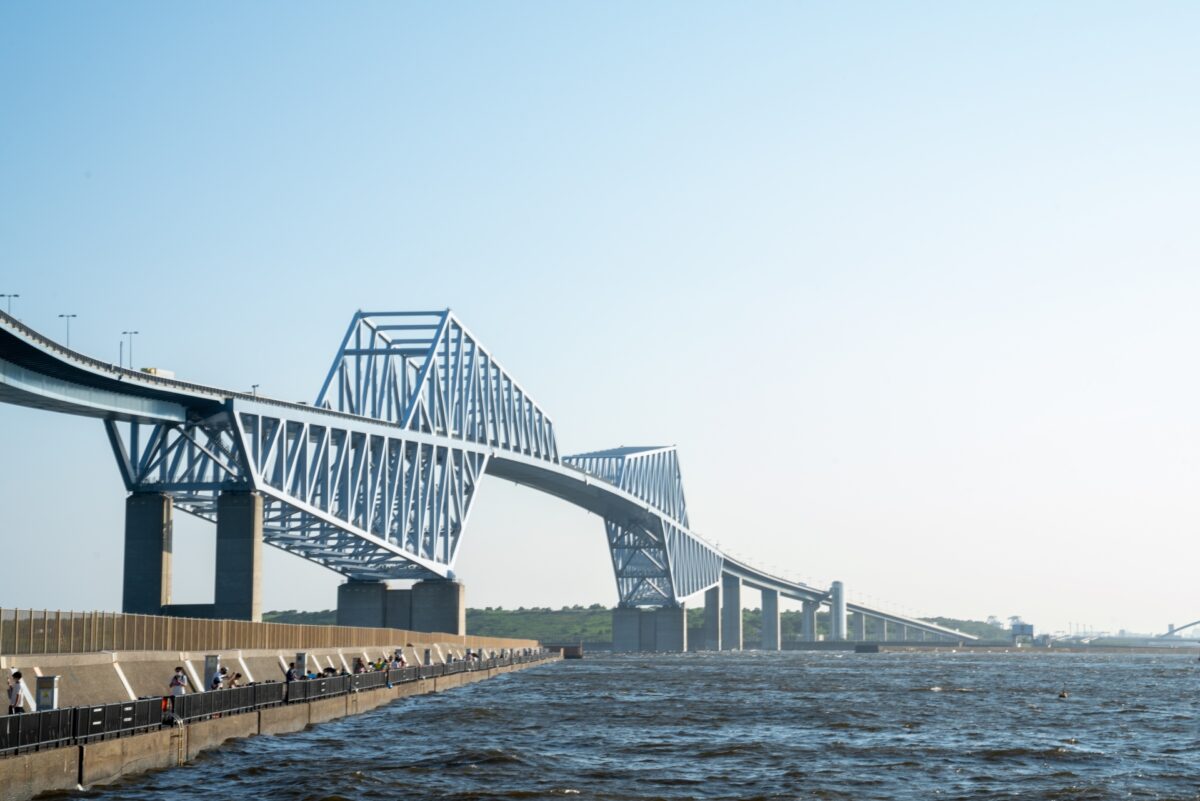 Tokyo Bay, with its thriving fishing industry, is a great place to enjoy fishing to the fullest. There are many fishing spots in Tokyo Bay and they are always crowded with people who love fishing. For example, at Wakasu Park in Koto Ward, you can enjoy real fishing right under Tokyo Gate Bridge. It is said that you can catch sea bass, scorpionfish, and black rockfish, and the eyes of those holding fishing rods are very serious. Fishing rods and bait can be rented for a fee at a nearby store, so you can enjoy the fishing experience without any equipment. This is a great place to go fishing when you get the urge.
Website: Wakasu Seaside Park Seaside Fishing Spot
6. Have a BBQ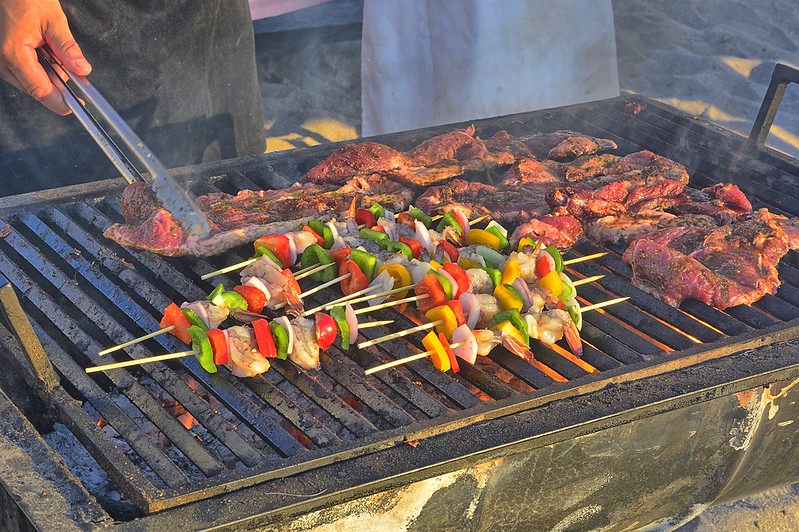 A barbecue is a great way to enjoy a delicious meal at the beach. In Tokyo, places near the seaside are becoming more and more popular among families and friends, as more and more places are offering barbecue sets for rent. One recommended barbecue spot is Toyosu Gururi Park. This is a large park that wraps around Toyosu Pier, and at night near the top of the park you can enjoy a spectacular view of the Rainbow Bridge, making it a popular date spot. At this barbecue spot, you can enjoy a completely empty-handed barbecue, with drinks, food, and barbeque utensils provided if you make a reservation in advance. Enjoy barbecue with delicious meat and drinks in hand at a spot overlooking the Rainbow Bridge!
Website: TOYOSU GURURI PARK BBQ PLACE
7. Go Shopping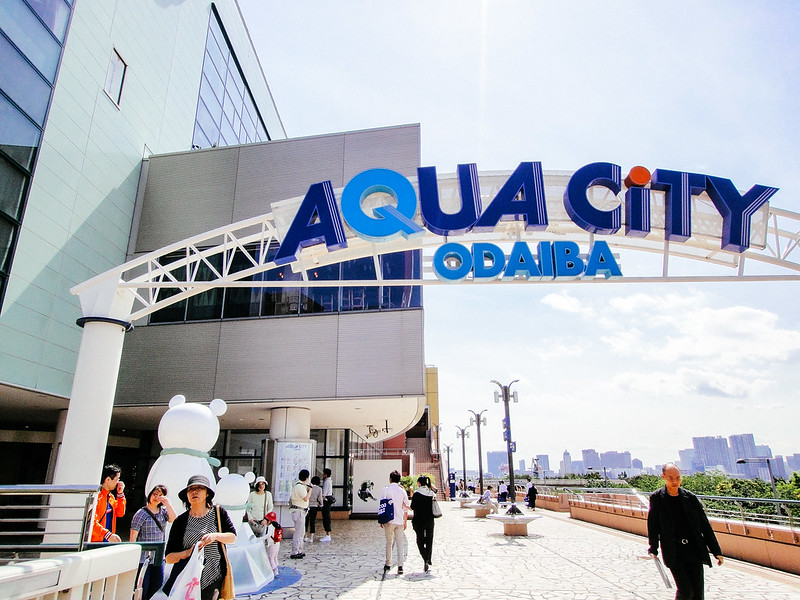 Odaiba, one of the best entertainment areas in Tokyo, is truly a shopping paradise. There are several shopping malls operating in Odaiba, selling a variety of things from gourmet food to fashion and miscellaneous goods. One of the best shopping malls for fashion is Aqua City Odaiba. A shopping area with about 60 stores and various restaurants, such as Italian, Japanese, and Chinese. A movie theater is also located there, so you can casually enjoy a movie. Odaiba Seaside Park is right in front of the mall, so you can enjoy shopping on your way home from a walk on the beach!
Website: AQUA CITY ODAIBA
8. TOKYO JOYPOLIS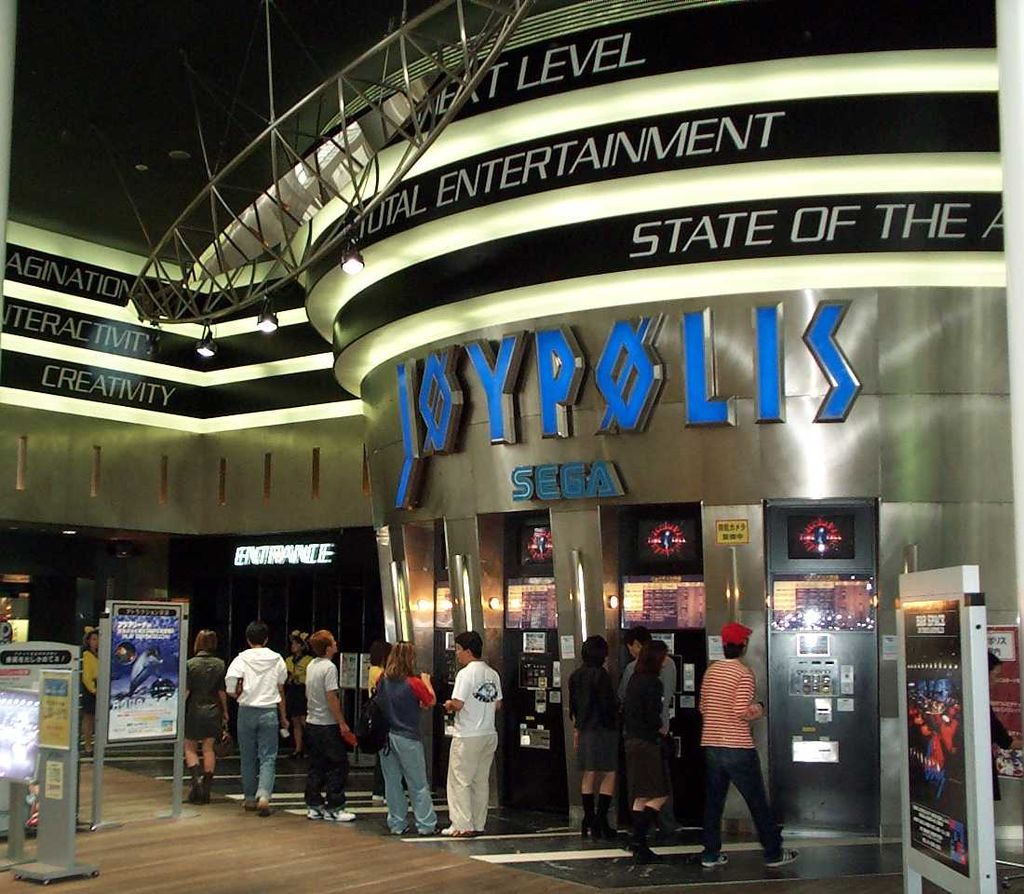 Joypolis is one of the largest indoor theme parks in Japan, where you can enjoy more than 20 state-of-the-art attractions, including a screaming coaster and attractions using VR. This is truly a place where reality and the digital world mix. A fantastic stage show using projection mapping, a shooting game using a VR head-mounted display, and many other attractions are waiting for you. It is an entertainment facility that will surely keep your kids busy for a while!
Website: TOKYO JOYPOLIS
We have introduced some of the many things you can do in Tokyo Bay, but is there anything you would like to do in particular? Whether you want to go cruising and enjoy the beauty of Tokyo Bay or go shopping in Odaiba and other shopping areas, there are plenty of activities that you can enjoy all day long. Coming in the summer is highly recommended, and you can also enjoy the ocean on the sandy beaches of Tokyo Bay. Why not make your visit to Japan more interesting by visiting Tokyo Bay!
Japan Wonder Travel Tours in Tokyo
Japan Wonder Travel is a travel agency that offers guided tours throughout Japan.
From private walking tours to delicious Food and Drink tours, we can help organize the best tours just for you! If you want to explore Japan and learn more about the history and backstories of each area you are traveling in, our knowledgeable and friendly guides will happily take you to the best spots!
In addition, we can provide you with any assistance you may need for your upcoming trip to Japan, so please feel free to contact us if you have any questions or need some help!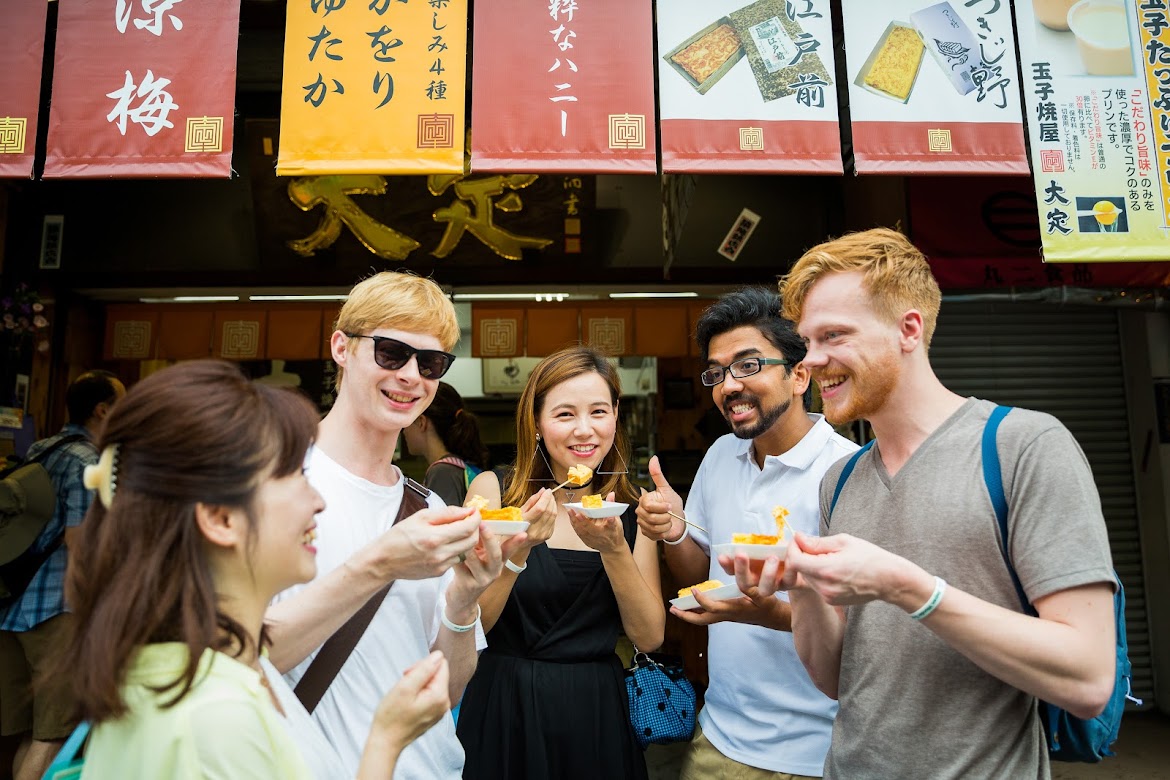 ▶Tokyo 1–Day Highlights Private Walking Tour (8 Hours)
There's no better way to explore an area than taking a tour with a knowledgeable local guide. You will have the chance to learn about the history and interesting background stories of Tokyo, as well as discover some hidden gems which can be hard to do without a guide.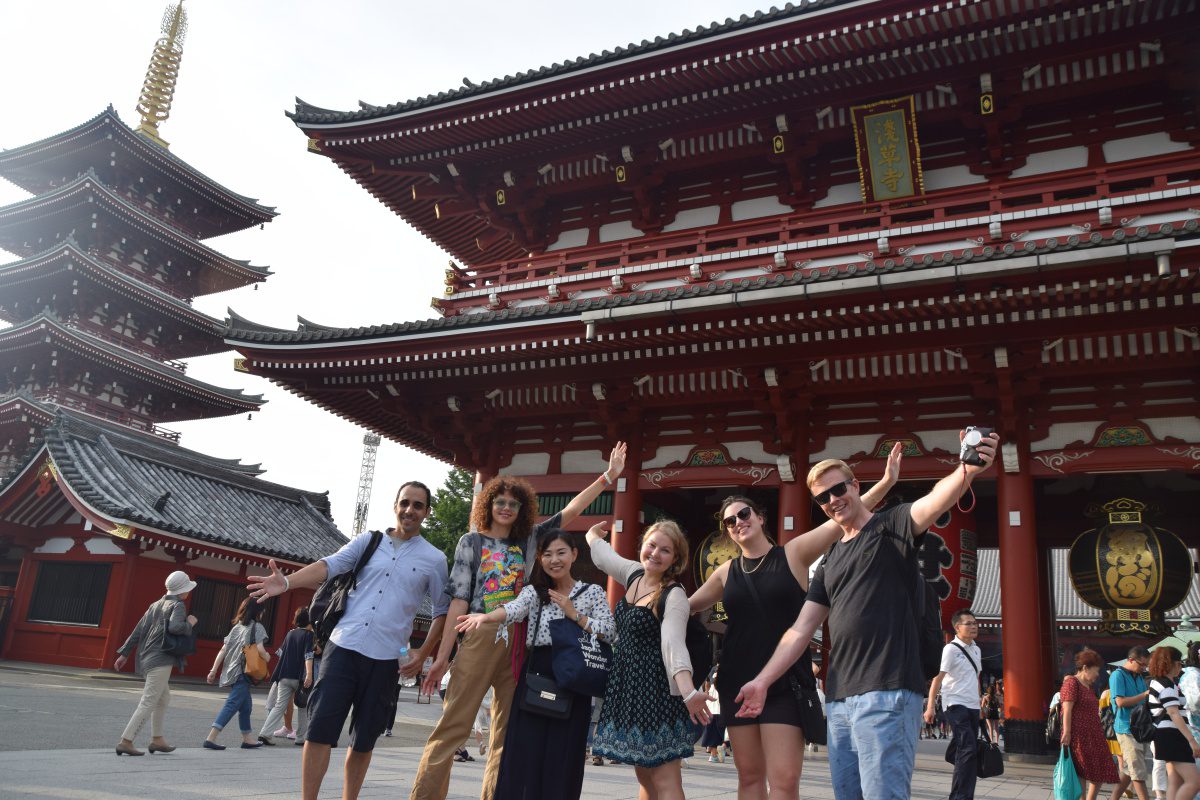 ▶Shinjuku Bar Hopping Tour: Experience Tokyo's Nightlife in Izakaya
Check out the best spots in Shinjuku while bar hopping through the lively and vibrant area. Try some delicious local food and drink as you explore the narrow yet photogenic alleys that the town has to offer. Experience Japanese izakaya culture and drink in Shinjuku like the locals!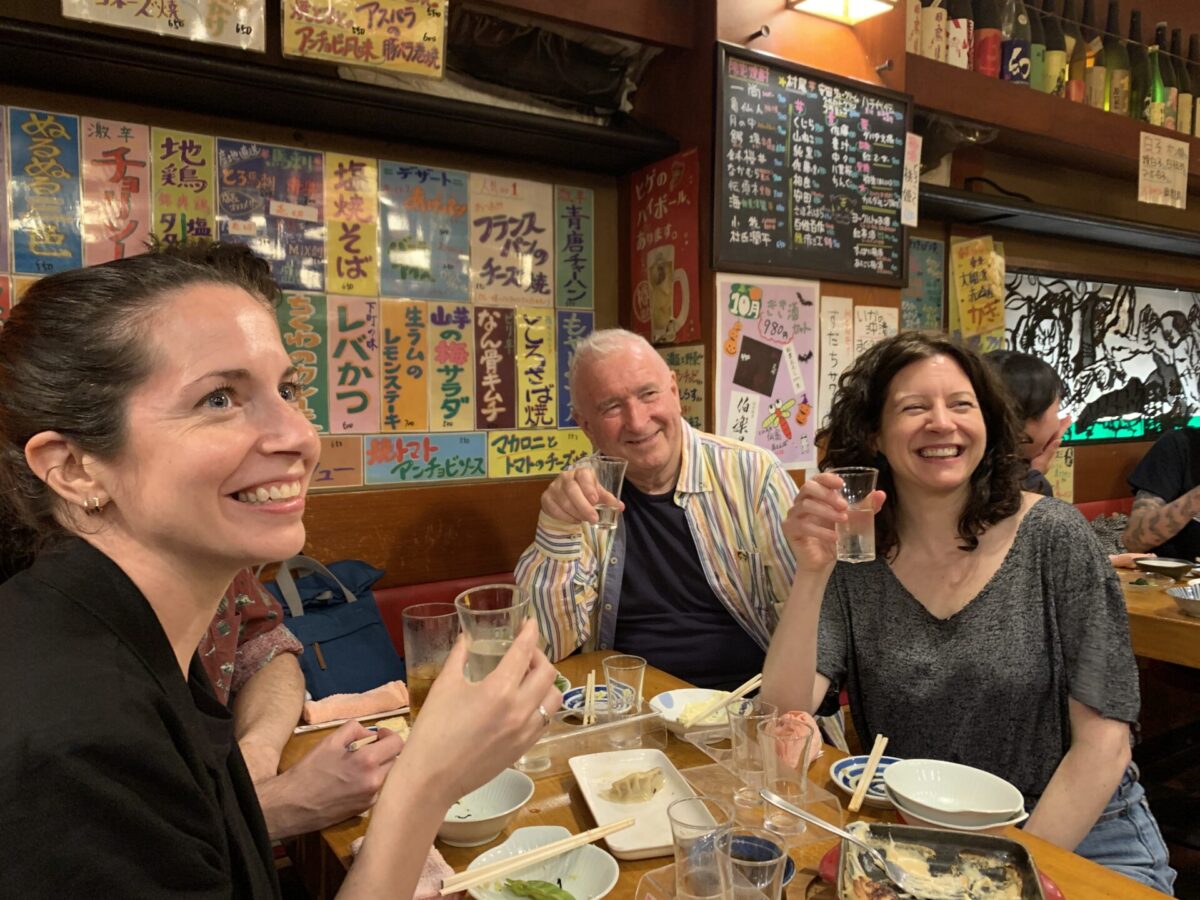 Find the Other Tours
▶Tour Packages
If you want to make travel easier, we suggest you look into tour packages.There are a wide range of tour packages out there to suit the accomodate for each traveler needs. Click the button below to find the best tour package from various Tour Operators!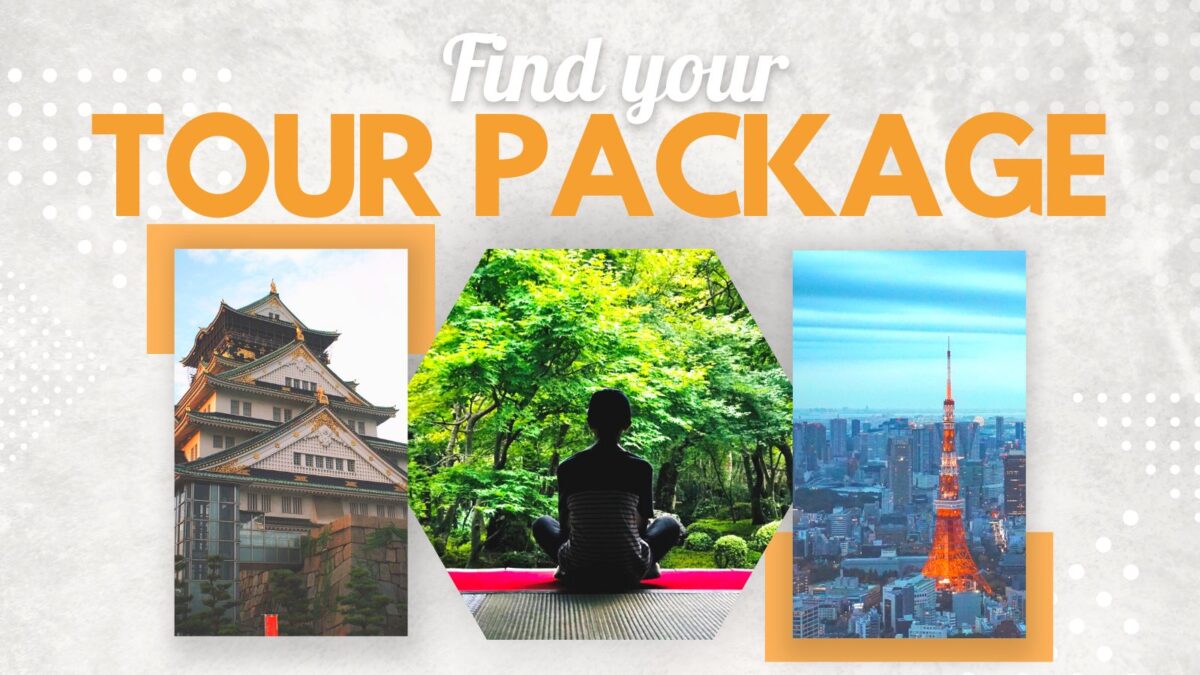 Follow us on Instagram, Facebook, Twitter, and TikTok for more travel inspiration. Or tag us to get featured!
Happy traveling!
Stay informed of the best travel tips to Japan, the most exciting things to do and see, and the top experiences to have with the Japan Wonder Travel Newsletter. Once every two weeks we will introduce you to our latest content.
Other articles you might be interested in