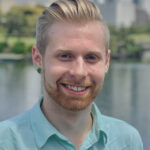 Writer's Profile
Bryce was born in California, and raised near Seattle, Washington! He's been living in Japan for about 5 years now, the first 3 spent studying at Temple University Japan. His main passion in life is writing and producing music, more specifically EDM if anyone is curious! He is very fond of snowboarding, cooking, traveling, playing video games; all of which he'd ideally enjoy with the company of his great friends.
This post may contain some affiliate links. When you click through and make a purchase we may receive some commission, at no extra cost to you.
There is no shortage of good food in Shinjuku. Whether you're looking for a refreshing lunch spot or a place to empty your savings account, there's no doubt you'll be well on your way to good eats after this read. Japan has really mastered the art of meticulous yet simple dishes that will always have you curious about all their delicacies. If you're not the most adventurous eater, don't worry because many of these options are crowd favorites. Itadakimasu!
▼If you want to see the coolest parts of Shinjuku, book our izakaya-hopping tour!
Shinjuku Bar Hopping Tour: Experience Tokyo's Nightlife in Izakaya
ExploreShinjukuonthisbar-hoppingtourwithaprofessionalbilingualguide!ShinjukuisthebiggestdrinkingtowninTokyo,andourbar-hoppingtourwilltakeyoutothebestspotstoenjo...
1. Kyourakutei
First up is an outstanding soba shop called Kyourakutei. Soba is a noodle made from buckwheat, and this shop specializes in soba noodles. While it no longer has the Michelin star rating it once had, it is still a profound experience. Though, one of the things that gained that star in the beginning was their service of freshly milled noodles as they own their own millstone. Michelin may mean a remarkable dish, though not necessarily expensive. You can get a meal of their specialty noodles, a tender duck meatball and slice, a rich soup, and delicately fried tempura for a reasonable price.
Website: Kyourakutei
2. Menya Musashi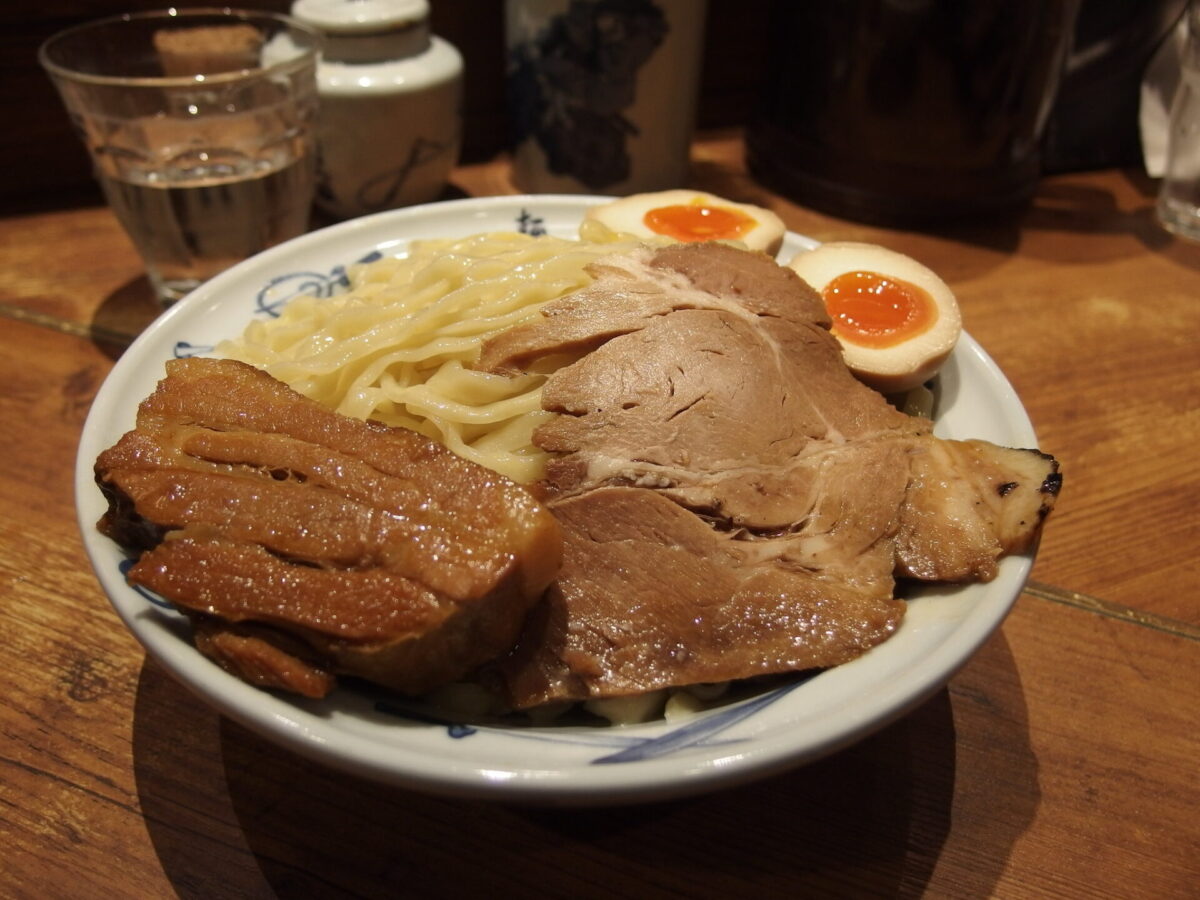 A thoroughly popular chain within Tokyo that originated in Shinjuku, Menya Musashi is a 10-store chain that has a well-established presence in the Ramen scene. The rich aromatic noodle soup contains a combination of chicken, pork, and fish broth. This deep flavor is accompanied by a standard but refined group of toppings like pork belly and a soft-boiled egg. They truly have captured the essence of ramen and are a must-have.
Website: Menya Musashi
3. Tempura Tsunahachi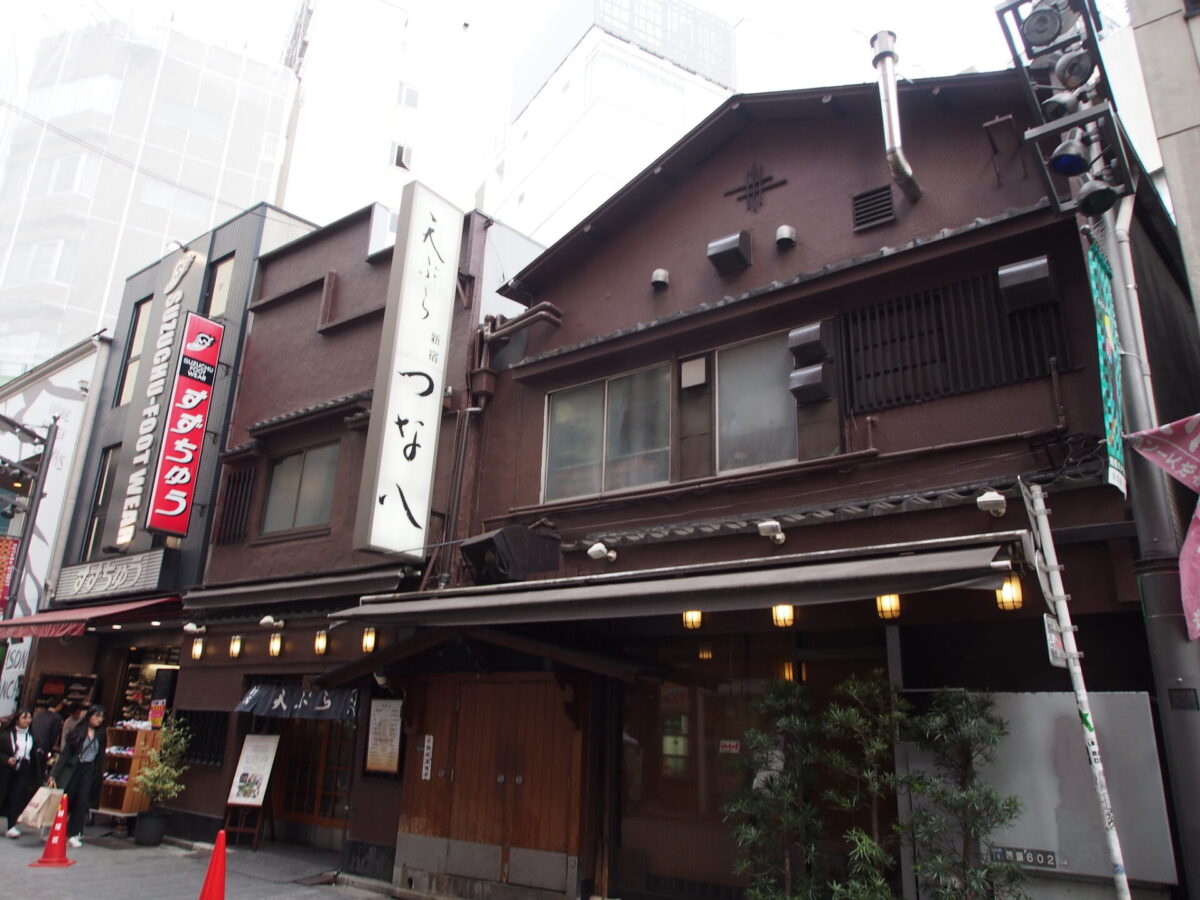 If you enjoy fried food, you will surely love this place. The soba place may serve a nice bit of tempura with the noodles, but this place's claim to fame is the Tempura. A favorite among Kabuki actors, athletes, and other celebrities alike, Tempura Tsunahachi offers an unforgettable Tempura experience at an affordable price. Most specialty stores offer a somewhat limited menu, but this joint has a good selection of things to have along with the tempura, like eel, a variety of vegetables, miso, and a variety of salts.
Website: Tempura Tsunahachi
4. Agezuki
A man with a plan: the chef of Agezuki has had the goal of the perfect fried pork cutlet for 28 years. The pork is rare and specially sourced from Miyazaki. His calculated approach of cutting the meat in sizes to compensate for shrinkage, combining different types of lard, as well as using high and low temperatures truly come together in a delectable way. Don't miss out on this articulate delicacy!
Website: Agezuki
5. Fuunji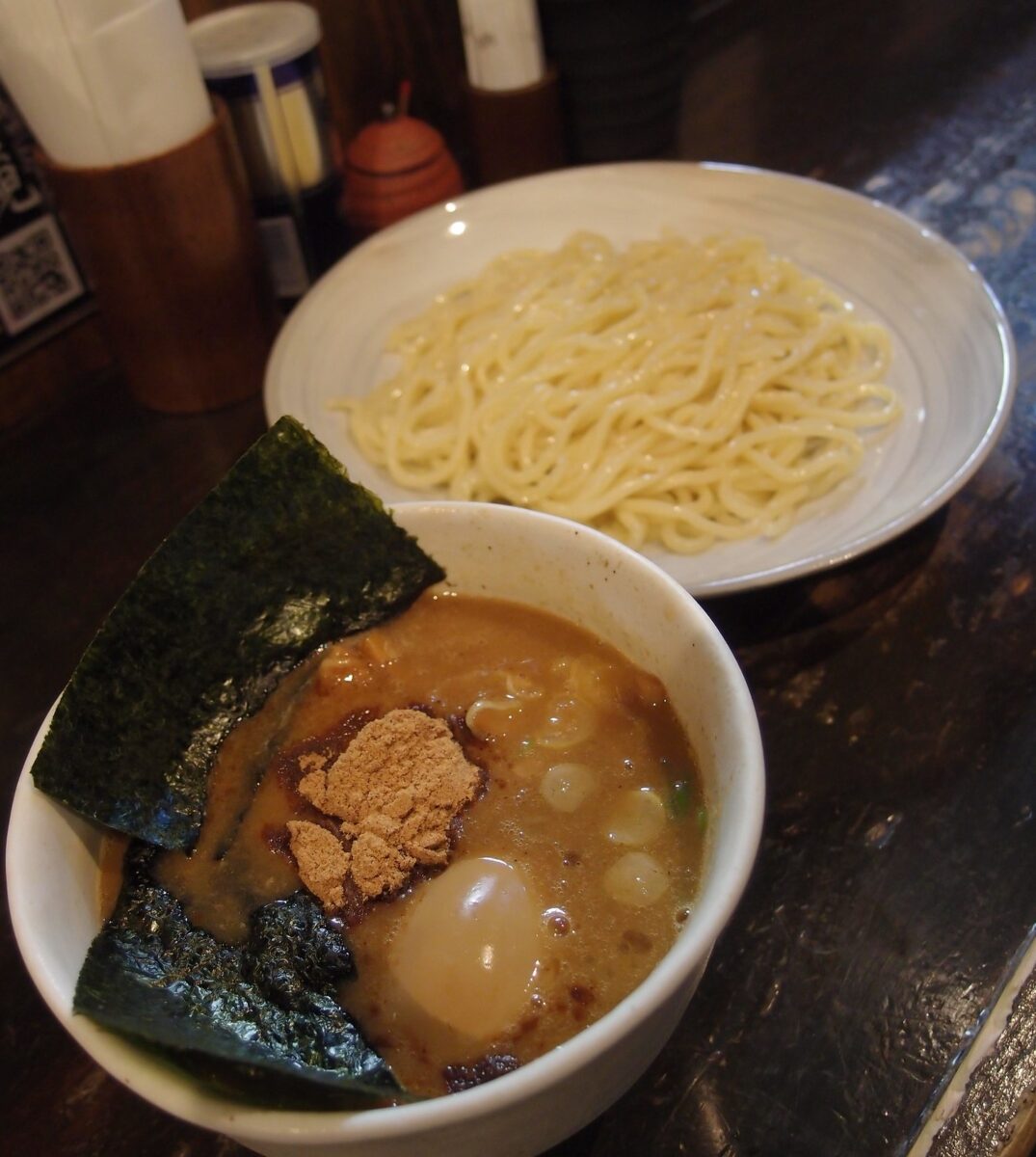 Another ramen shop like Musashi, Fuunji is a hyped shop that specializes in tsukemen, which is a type of ramen that serves the broth separately so that you can dip the noodles. The broth is typically much denser and packed with flavor, almost like a sauce. The main chef has no background in formal ramen training but is rather versed in Italian cooking. The store is very popular and sees a lot of tourist traffic, but it is truly a destination nonetheless for any ramen enthusiasts.
Website: Fuunji
6. Michishirube
Keep it simple at this Yakitori dive! A small, hole-in-the-wall place that serves fresh, tasty grilled chicken skewers. With a fun, poppy atmosphere in the back alleys of Shinjuku's red-light district, this place is sure to be a tasty and vibrant memory. And if you like this kind of vibe, be sure to check out Golden Gai and Omoide Yokocho, they are areas that are home to similar establishments. The prices are very reasonable at just a few hundred yen per skewer and in a pleasant variety.
Website: Michishirube
7. New York Grill
Enjoy some very fine dining on the 52nd floor of the Park Hyatt hotel. The only thing more enjoyable than the incredible view of the city is their diverse, deluxe menu. If you're a connoisseur of wine, you should look forward to Tokyo's widest selection of U.S. bottles. If you have the pocket for fine dining, this place is one you can't miss out on.
Website: New York Grill
8. Shinjuku Kappo Nakajima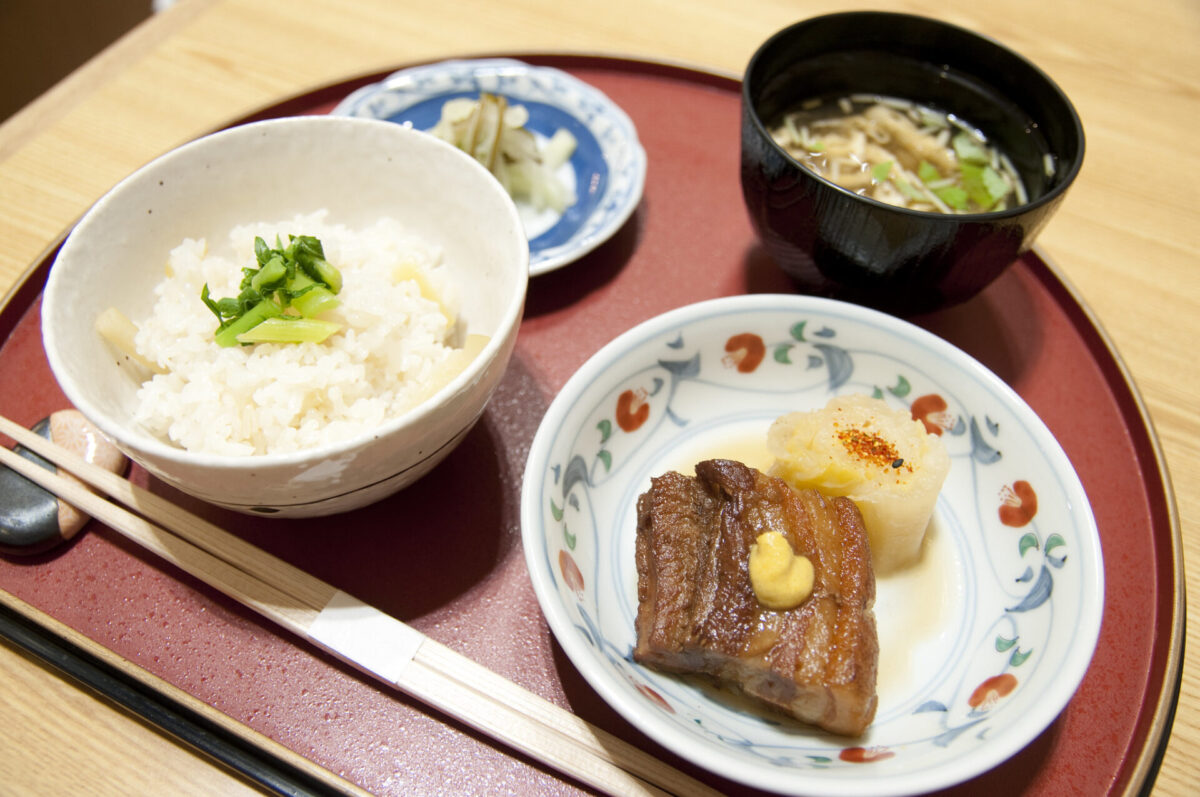 Another classy option, but on the Japanese cuisine side, Kappo Nakajima hits it home with their refined selection of traditional dishes. A very important thing to note: Lunch is the time to go if you have a tight budget and a loose agenda. No reservations are taken, resulting in long queues, but you can score a tasty meal for less than ¥1,000, while dinner will run you more than ¥10,000. Rest assured, dinner time is a much more relaxing, elegant experience, but equally as tasty.
Website: Shinjuku Kappo Nakajima
9. Jingisukan Yoichi Shinjuku
For all you lamb and mutton lovers, this is the place for you. Get a taste of Hokkaido, Japan's northern region, at Jingisukan Yoichi. A Mongolian dish named after the warlord Genghis Khan, the meat is grilled on a skillet and served with a sauce to pair. This restaurant, in particular, flies their meat in from Australia regularly to maintain its top-notch quality.
Website: Jingisukan Yoichi Shinjuku
10. Kagurazaka Ishikawa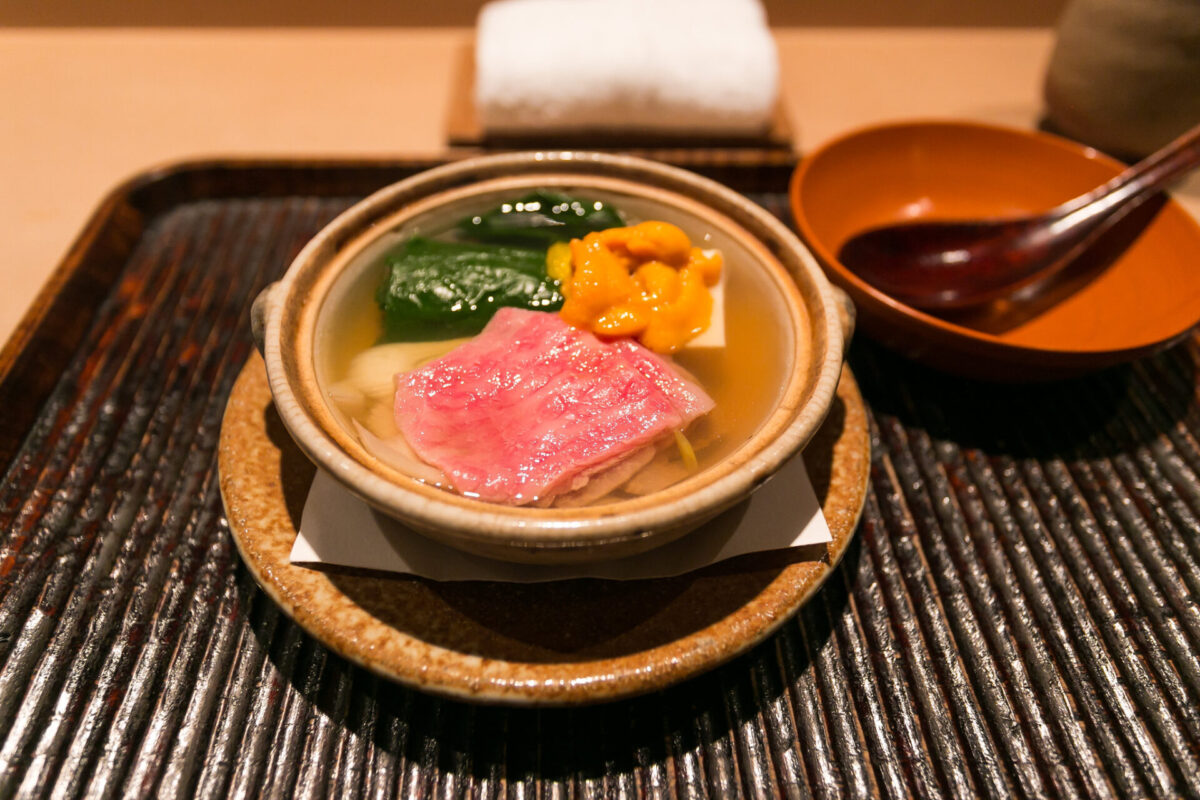 How did this place even get discovered? Talk about humility and minimalism: the exterior of this place is nothing more than a simple wooden corridor with a single light. But inside lies a three-Michelin-star establishment that is sure to leave you speechless. This Kaiseki (multicourse) dining opportunity is not to be taken on a whim; reservations are completely necessary. As it has no cheap price tag, opt for the counter seats for the optimal experience. Don't worry about what the food actually is, just trust them… you won't be leaving anything on your plate regardless!
Website: Kagurazaka Ishikawa
There is so much good food in Tokyo that no matter where you go, it is always a great time! Just remember to take pictures, share with friends, and say "gochisosamadeshita" after you finish!
And of course, it never hurts to book a bar hopping tour in Shinjuku to make sure you it all the best spots in an efficient way! Book with us below.

Japan Wonder Travel Food Tours
Japan Wonder Travel is a travel agency that offers guided tours throughout Japan. 
From private walking tours to delicious Food and Drink tours, we can help organize the best tours just for you! If you want to explore Japan and learn more about the history and backstories of each area you are traveling in, our knowledgeable and friendly guides will happily take you to the best spots! 
In addition, we can provide you with any assistance you may need for your upcoming trip to Japan, so please feel free to contact us if you have any questions or need some help!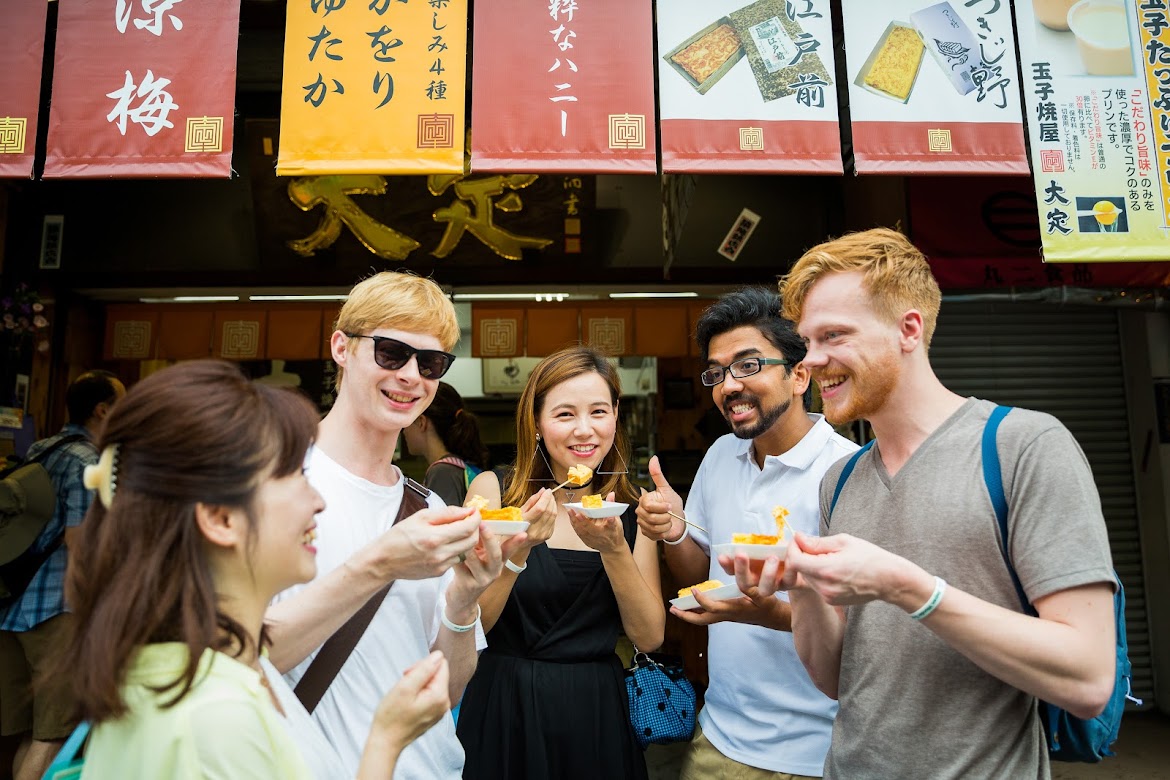 ▶Tokyo Local Street Food and Drink Tour @Sunamachi
This food tour will take you to one of the lesser-known areas of Tokyo, that is Sunamachi Ginza. You will walk through the shop filled street with your guide and be able to try some of the delicious local street foods including tempura, inari sushi, oden, among others!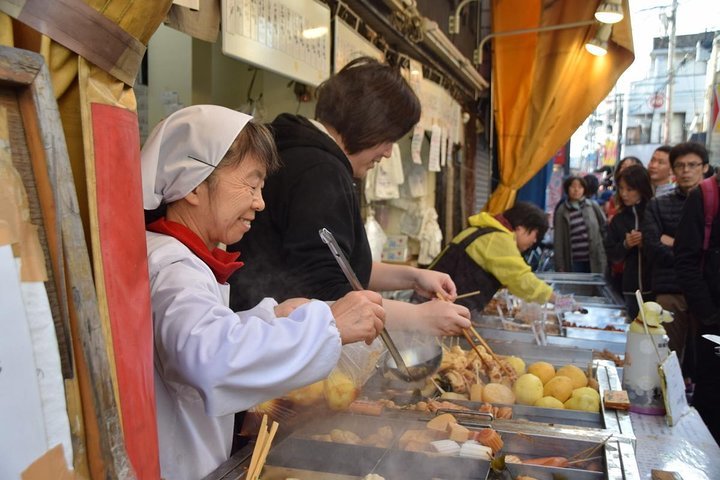 ▶Kyoto Food and Drink Tour @Nishiki Street & Gion
If you're looking to learn more about the culture and the local cuisine of Kyoto, this is the perfect tour for you! Take part in this Kyoto food and drink tour and explore the 400-year-old market and the famous Gion district.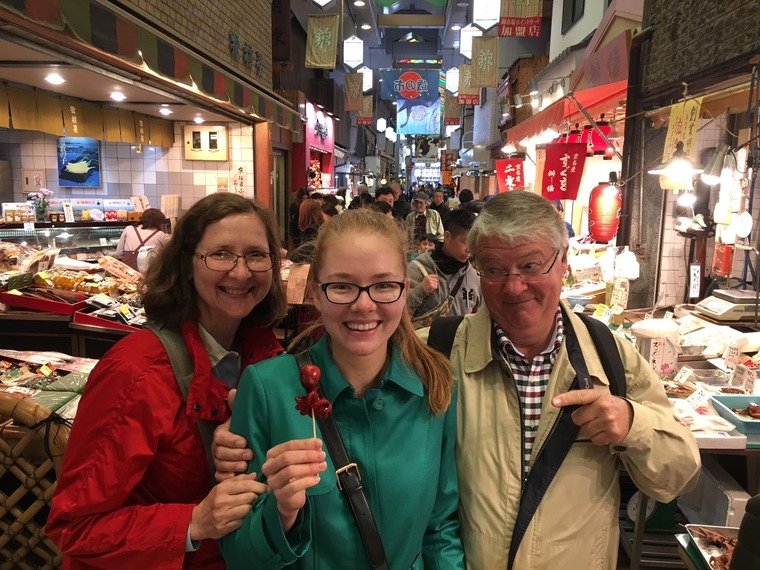 Follow us on Instagram, Facebook, Twitter, and TikTok for more travel inspiration. Or tag us to get featured!
Happy traveling!
Stay informed of the best travel tips to Japan, the most exciting things to do and see, and the top experiences to have with the Japan Wonder Travel Newsletter. Once every two weeks we will introduce you to our latest content.
Other articles you might be interested in