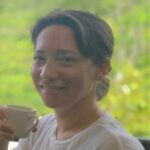 Writer's profile
Stefanie Akkerman moved from the Netherlands to Japan in 2013 with her Japanese husband and son. She jumped into the niche of Dutch tour guiding in Tokyo and Kamakura in 2015 and occasionally writes articles about all the great sights and activities Japan has to offer. She loves (Japanese) food, and to work that all off she goes diving, snorkeling, cycling, or hiking.
This post may contain some affiliate links. When you click through and make a purchase we may receive some commission, at no extra cost to you.
Staying in a ryokan is one of the most surefire ways to fully immerse yourself in traditional Japanese culture on your trip to Japan. You will stay in a tatami room with traditional furniture, taste delectable seasonal cuisine, and soak in an onsen bath while you can fully relax. When you plan to go to Hokkaido, an island famous for great skiing in the winter and awesome hiking in the summer, a stay at one of Japan's traditional accommodations will make your trip complete. Here are 10 of the best ryokan in Hokkaido!
1. Ryotei Hanayura
Noboribetsu is located in one of Hokkaido's most volcanically active areas, meaning that the natural onsen in this place are full of minerals. Attractions in this region include hiking in the Jigokudani and soaking your feet in the Oyunumagawa Natural Foot Bath. Ryotei Hanayura is a beautiful traditional accommodation that boasts high-quality onsen including outdoor baths, comfortable tatami rooms, some of which include a private outdoor bath, and delicious, beautifully presented seasonal cuisine. There are an onsite souvenir shop and convenience store, and they offer courses of aroma therapy and massage for extra relaxation.
2. Zaborin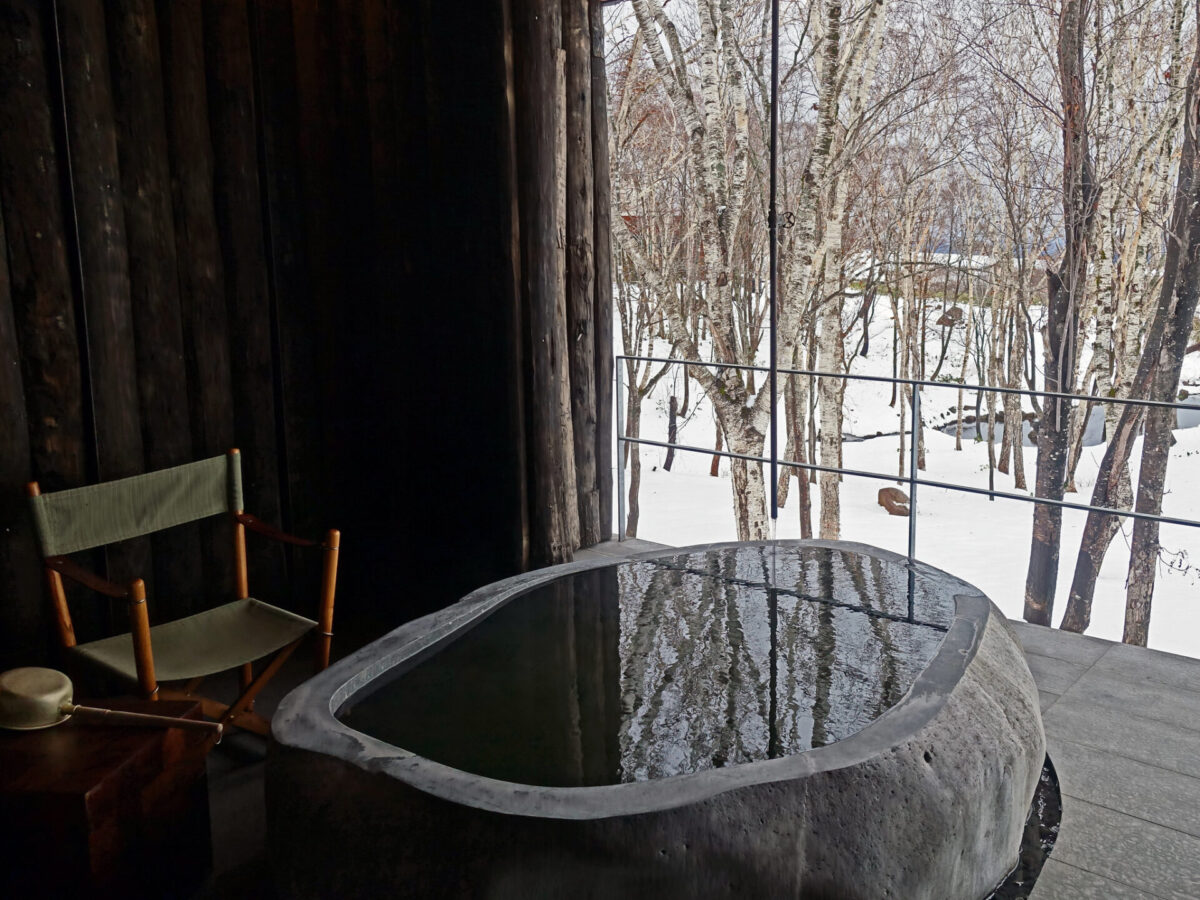 Travelers come to Kutchan for the wild outdoors and amazing nearby ski areas. If you happen to be here between late April and early June, don't miss out on the colorful Mishima's Shibazakura Garden. A stay at Zaborin will make your trip even better with outdoor baths that offer views of the surrounding forests and award-winning northern cuisine. What makes your lodging here especially unique is the private villa itself, where you will enjoy your baths in full privacy and be surrounded by comfortable luxury.
3. Niseko Konbu Onsen Tsuruga Moku-no-sho
Famous for its powder snow all over the world, Niseko is especially known as a destination for winter sports. But also, if you come here in the summer, there is plenty of outdoor fun to enjoy; canyoning, mountain biking, fishing, horse riding, and much more can be done in Niseko. And if you're looking for a tranquil place to rest your tired muscles at night and come to full relaxation, Niseko Konbu Onsen Tsuruga Moku-no-sho is your spot. Beautifully designed wooden interiors and fitting art works decorate this ryokan, and supremely comfortable, spacious rooms ensure you a very pleasant stay. The meals are all prepared with fresh seasonal ingredients that are locally sourced, and the well-designed lounge and terrace provide you with additional spaces to relax.
4. Akan Yuku no Sato Tsuruga
Lake Akan is at the edge of Akan Mashu National Park, an area known for clear water crater lakes, volcanic scenery, and wild forests. For those who are truly looking to leave the city behind and explore the wild outdoors, this will be your happy spot. And what better way to unwind after a day of nature exploration than to stay in a comfortable ryokan? One of Akan Yuku no Sato Tsuruga's main claims to fame is the impressive sky bath, a large hot spring bath on the rooftop with sweeping views of the lake, forests, and mountains. They have many other baths as well, so you can easily soak in different hot springs for hours. There are two options for dining, a buffet and a kaiseki course menu, and in both restaurants, you can be assured that you can savor the best of what Hokkaido has to offer in that particular season. And when it comes to room type, you have many options to choose from according to your budget.
5. Heiseikan Shiosaitei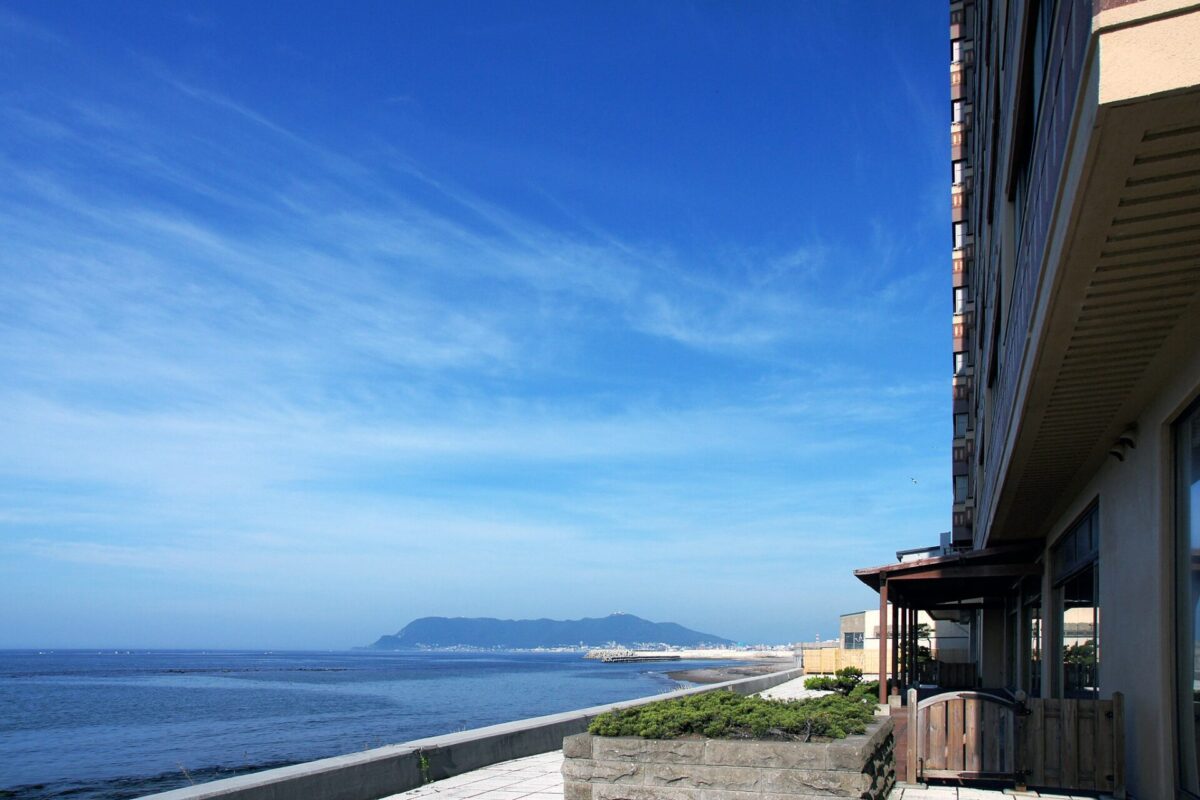 Situated in the central area near the seaside of Hakodate, Heiseikan Shiosaitei is a great choice if you want to spend the night comfortably after discovering the attractions of this fortress town. Popular highlights include the morning market, the star-shaped Goryokaku, various historical buildings in the town center, and the Onuma Park. When it's time to go to your ryokan, the luxurious entrance and lobby stand out, but that's not all. Wait until you submerge yourself in the observatory grand bath with sweeping ocean views and the grand outdoor bath with a lovely garden view, you will come out fully refreshed. Dining can be enjoyed in the restaurant or in the privacy of your room, with menu options including plenty of fresh local seafood. And if you really want to treat yourself, you can book a room with ocean view and a private hot tub on the balcony to enjoy that view.
6. ONSEN RYOKAN Yuen Sapporo
Even in the middle of Hokkaido's largest city Sapporo, you can stay in traditional style but with modern comforts. ONSEN RYOKAN Yuen Sapporo only opened in 2020 and was designed in a simple yet elegant style. The beautiful onsen space boasts natural hot spring water from Noboribetsu, and the baths themselves have been crafted from local soft stone. With the rooms breathing a contemporary Japanese atmosphere and equipped with comfortable mattresses, you will love spending some time here. The in-house restaurant's head chef carefully composes each meal from Hokkaido's freshest ingredients that are charcoal-grilled to perfection.
7. Wakamatsu Hot Spring Resort
Also located in Hokkaido's southwestern town Hakodate is the century-old Wakamatsu Hot Spring Resort. Taking pride in their dedicated omotenashi service, meaning that they know what guests need before the guests themselves even realize it, you can expect the royal treatment here. It is not for nothing that one of Japan's former Emperors used to come to this Hakodate ryokan! Soak in the mineral-rich healing hot springs for which the water is sourced straight from the ground below. All rooms have a gorgeous ocean view, and you can enjoy their delicious Japanese fine dining cuisine in the comfort of your own room.
8. Okujozankei Onsen Kasho Gyoen
Sapporo's Minami ward doesn't feel like you're in the city anymore, even though it is strictly speaking still part of Hokkaido's capital. Surrounded by the rolling hills of the Shikotsu-Toya National Park, Okujozankei Onsen Kasho Gyoen offers relaxation in the middle of green nature. There is a garden where you can take a quiet stroll while breathing in the fresh air and scent of flowers in the spring and summer, after which you can take a bath in your ensuite hot spring that contains mineral water that cleanses your skin and makes it super smooth. You can also opt for a rejuvenating beauty treatment in the spa if you truly want to refresh yourself. Breakfast and dinner can be enjoyed in one of the spacious restaurants, in private rooms, or on the outdoor terrace. The cuisine is a perfect fusion of Italian done with local ingredients, and wine or sake pairings can be recommended by the sommelier to make your meal perfect.
9. Lake Shikotsu Tsuruga Bessou AO no ZA
Right next to the picturesque banks of Lake Shikotsu is the luxurious ryokan Lake Shikotsu Tsuruga Bessou AO no ZA. All the private suites have first-class views over the lake and mountains and are very spacious at 100m². Your room comes with a private onsen on the balcony to be enjoyed privately and a jet stream hot tub indoors. Needless to say, the cuisine served at this beautiful ryokan is exquisite, with only the best local seasonal ingredients used and each dish artfully presented on complementing plates. There is also a bar for those guests who'd like to continue their evening after dinner with some drinks. Furthermore, free cultural activities are organized in the lounge, such as traditional indigo dyeing and a tea ceremony, and you can always enjoy complimentary coffee and champagne.
10. Sanyoan
Quite centrally located in Hokkaido is Obihiro, a small town that is often used as a base to visit the Daisetsuzan National Park, the largest and wildest park in Hokkaido. Scenic Lake Toya is also in the region. Sanyoan is a small ryokan with only 11 rooms, but that only makes your stay here more special. The onsen water in this ryokan is also unique, as the water comes from a botanical moor hot spring, which can only be found in two areas in the world. With the many organic nutrients, soaking in this onsen moisturizes and beautifies your skin, making it shiny and smooth. You can enjoy both an open-air bath and an indoor bath, and each room has its own ensuite Cyprus wood tub. A calming atmosphere is created with soft, indirect lighting and the usage of natural materials in the building and interior. The seasonal menu will delight guests with premium ingredients sourced from local farms and oceans.
No matter which ryokan you choose, you can be assured of an unforgettable stay, with not only a lovely place to come back to after your outdoor adventures in Hokkaido, but also a chance to enjoy true Japanese hospitality. Also, for some of the best that Japanese gastronomy has to offer, staying at a traditional accommodation will give you the opportunity to taste some of the best food you will ever have.
Japan Wonder Travel Tours
Japan Wonder Travel is a travel agency that offers guided tours throughout Japan.
From private walking tours to delicious Food and Drink tours, we can help you organize the best tours just for you! If you want to explore Japan and learn more about the history and backstories of each area you are visiting, our knowledgeable and friendly English speaking guides will happily take you to the best spots!
In addition, we can provide you with any assistance you may need for your upcoming trip to Japan, so please feel free to contact us if you have any questions or need some help!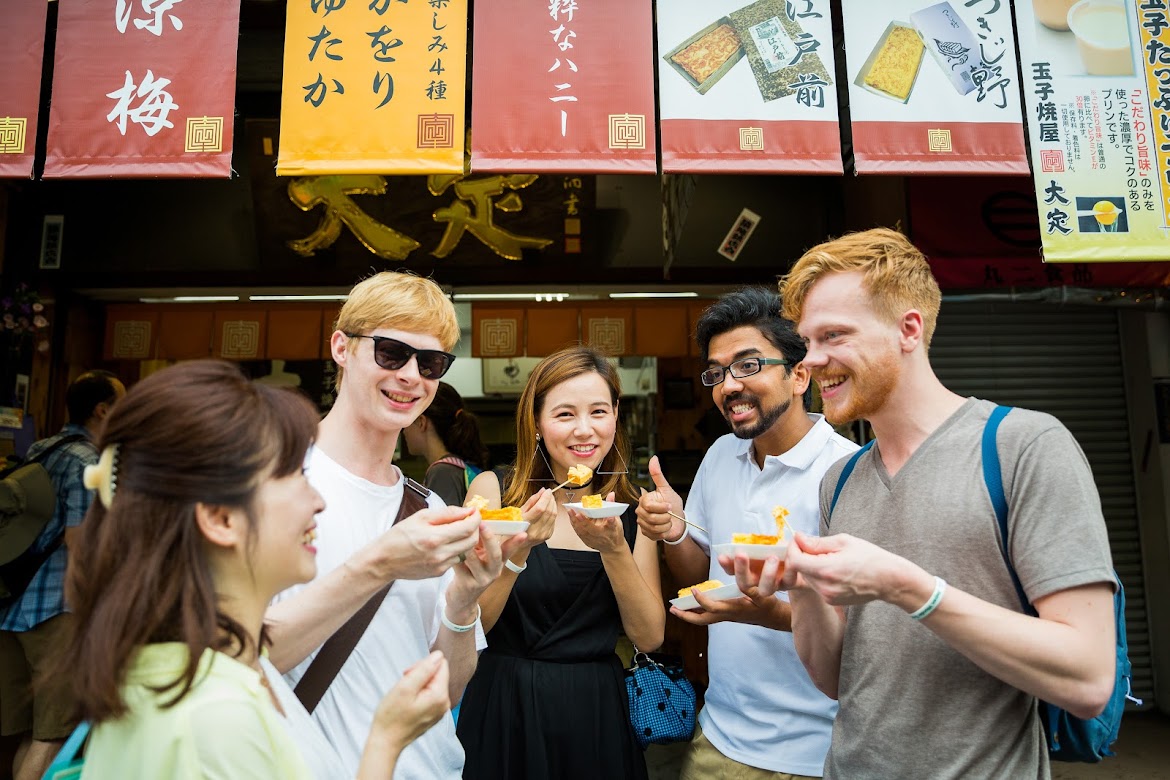 ▶Tokyo 1–Day Highlights Private Walking Tour (8 Hours)
There's no better way to explore an area than taking a tour with a knowledgeable local guide. You will have the chance to learn about the history and interesting background stories of Tokyo, as well as discover some hidden gems which can be hard to do without a guide.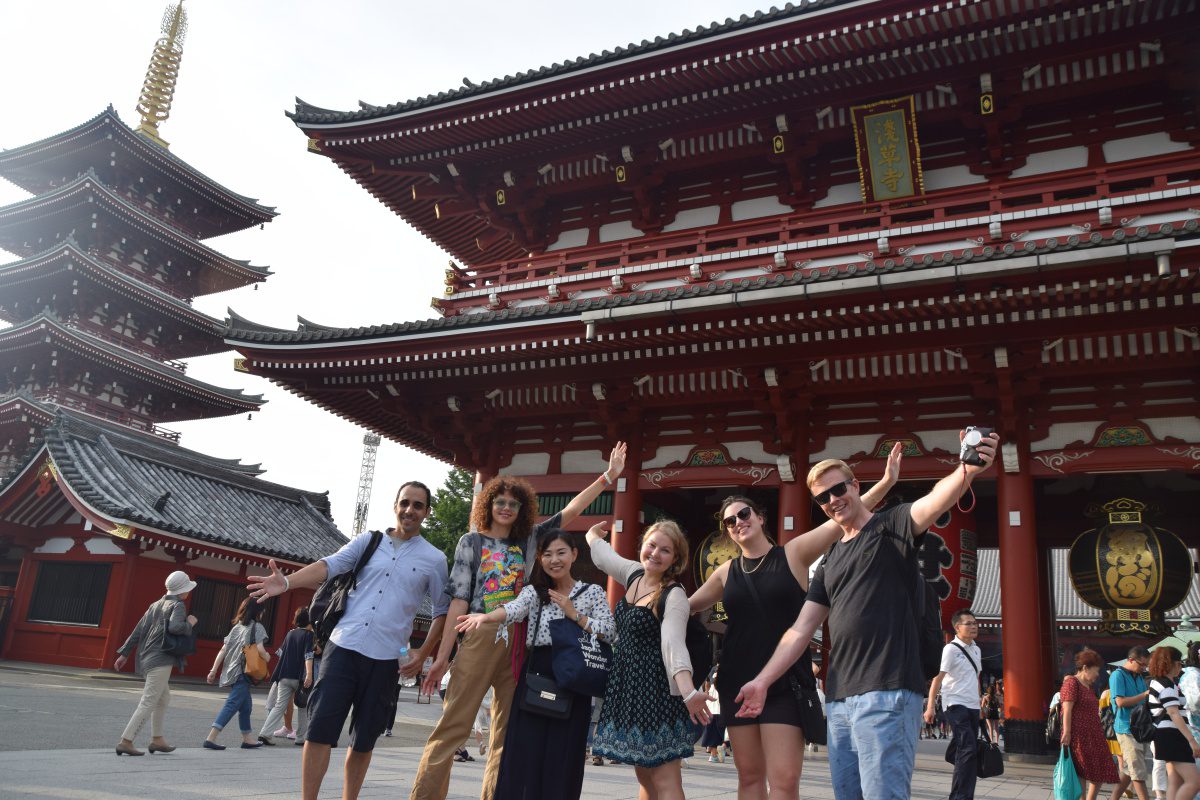 ▶Mt. Fuji Day Trip Bus Tour from Tokyo
Experience the breathtaking views of Mt. Fuji by visiting the highlights of the area on our guided sightseeing bus tour! Departing from Shinjuku in central Tokyo, you can travel comfortably to all of the best spots in the area by bus.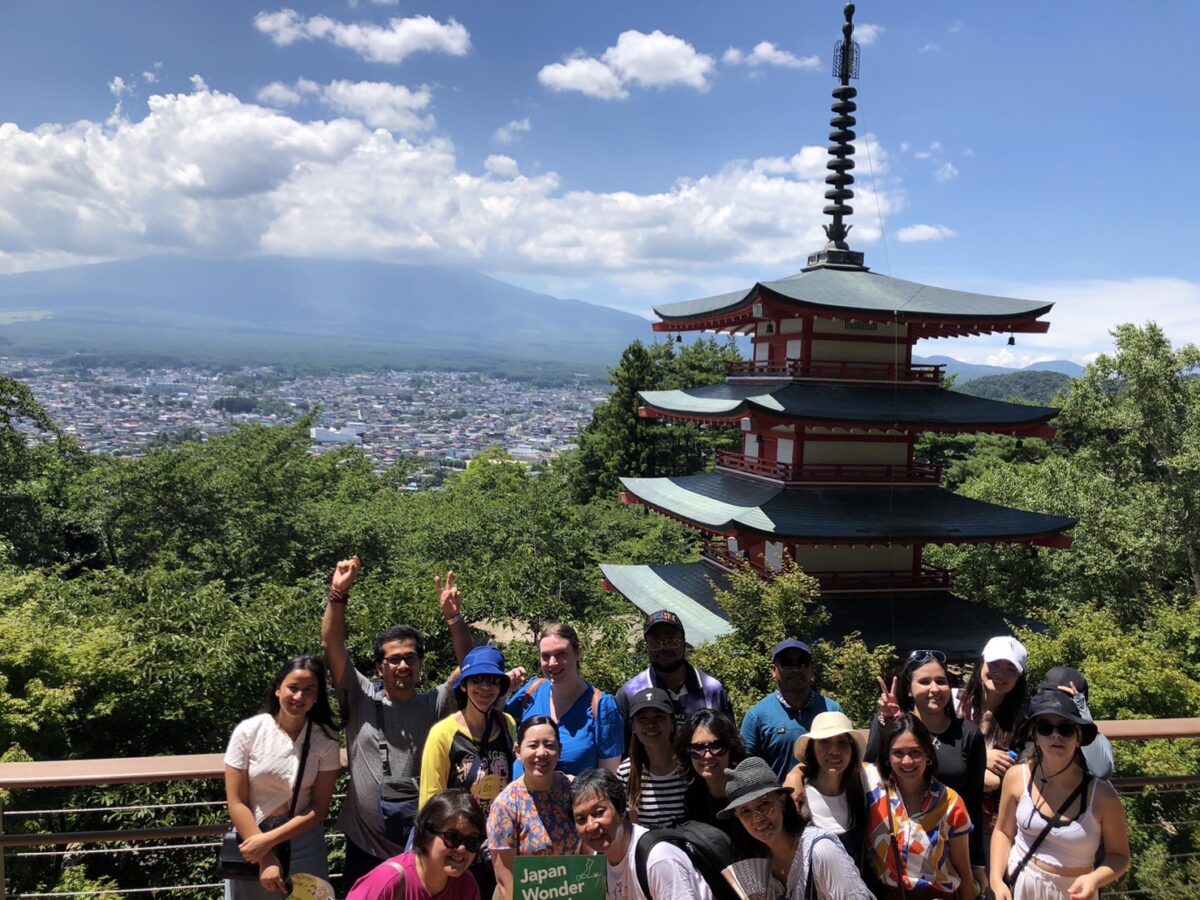 ▶Kyoto Private Full Day Walking Tour
On this full-day private tour of Kyoto, you will be able to see the highlights of Kyoto in just one day and at the same time develop a deeper understanding of both the culture of the area and Japan as a whole.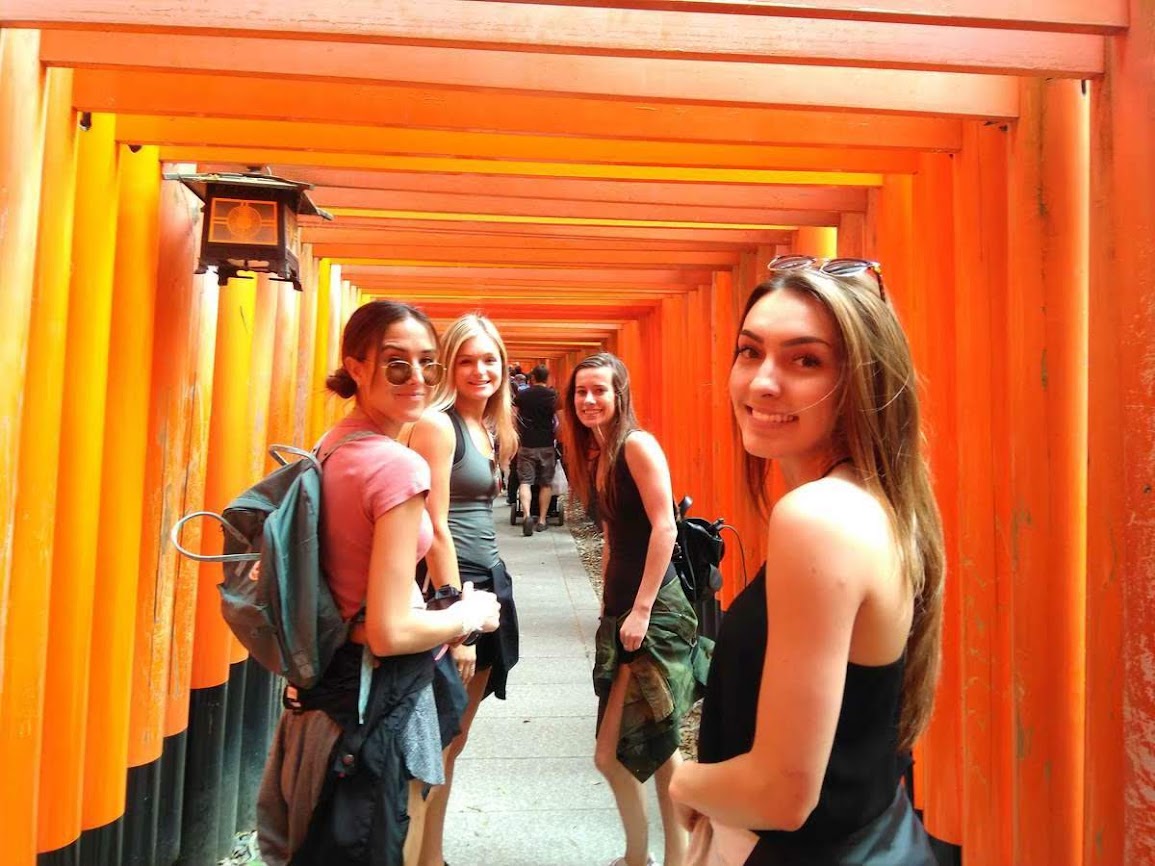 Find the other Tours
▶Tour Packages
If you want to make travel easier, we suggest you look into tour packages.There are a wide range of tour packages out there to suit the accomodate for each traveler needs. Click the button below to find the best tour package from various Tour Operators!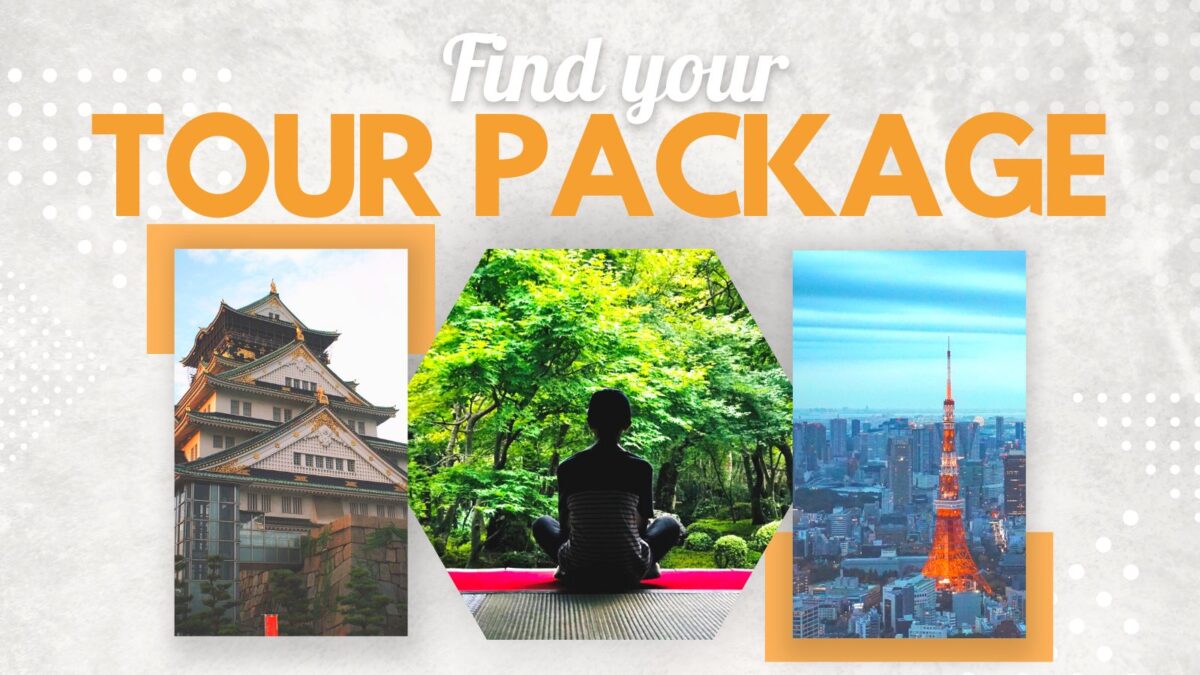 Follow us on Instagram, Facebook, Twitter, and TikTok for more travel inspiration. Or tag us to get featured!
Happy traveling!
Stay informed of the best travel tips to Japan, the most exciting things to do and see, and the top experiences to have with the Japan Wonder Travel Newsletter. Once every two weeks we will introduce you to our latest content.
Other articles you might like