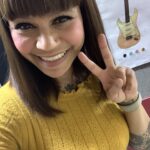 Writer's Profile
Misty Fujii is a Canadian who moved to Osaka, Japan in 2019 and married her Japanese sweetheart. In 2022 they had a baby and moved to Fukui for the clean country air. She is a DJ who teaches English part time and writes in order to share Japan with the world. She gets excited about collecting vintage vinyl records, food of all countries, travelling and renovating her traditional Japanese house.
This post may contain some affiliate links. When you click through and make a purchase we may receive some commission, at no extra cost to you.
We all know that shopping for souvenirs is a must when visiting Japan. Some things for your family, friends, colleagues, and of course, for yourself! But what are the best stores? Where can you make sure to get the best deals? Where can you find truly one-of-a-kind Japanese gifts? Knowing where to go is essential in a city as big as Tokyo. That's why we'll answer the questions above and fill you in on the best, cheapest and most unique places to get Japanese souvenirs. 
Here's a quick hint: they are almost all stores that Japanese people and residents regularly shop at. Read on and find out why!
1. Don Quijote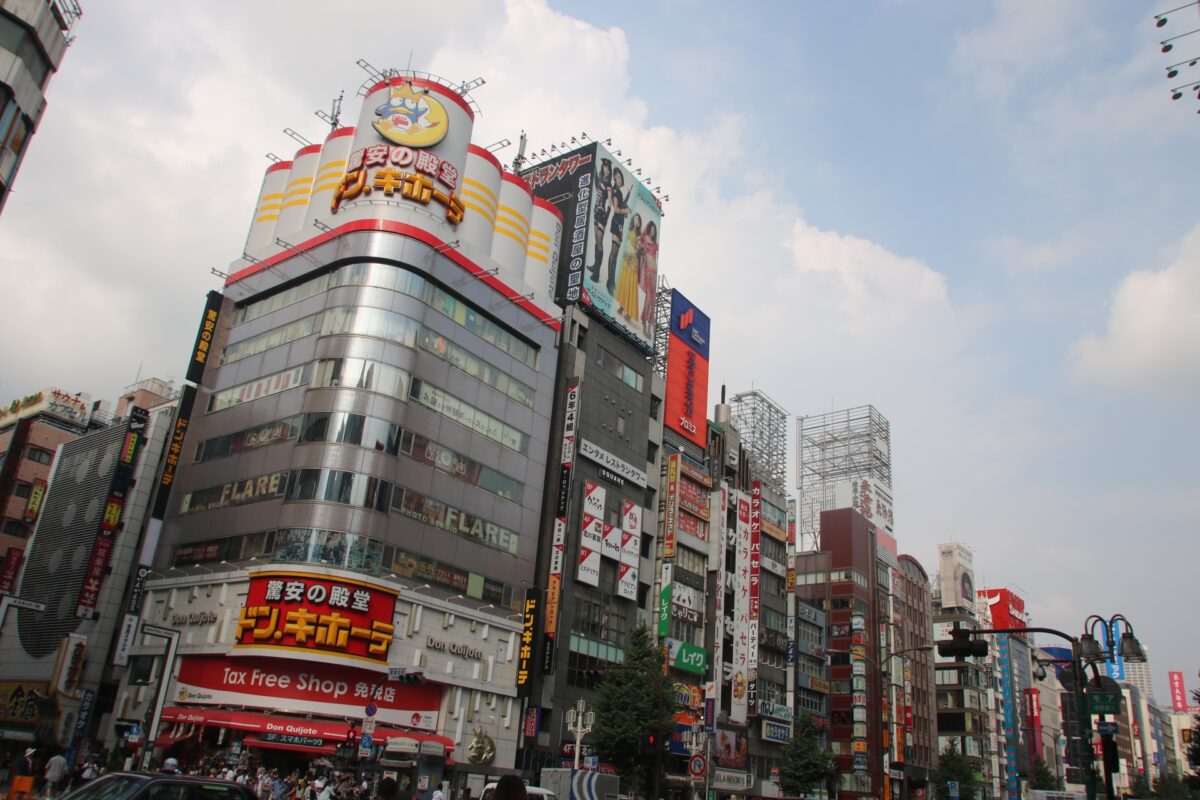 Don Quijote, or simply "Donki," as locals call it, is a beloved and widespread presence in Japan. This enormous discount chain store sells a dizzying array of products like cosmetics, groceries, electronics, clothing, costumes, toys, and more at the lowest prices. While shopping here can seem a little chaotic with stuff piled high, as far as you can see, it is excellent for buying souvenirs of things you can only find in Japan.
Whether it's a unique flavor of Kit Kat, a Japanese snack, or even any tech gadgets, there are plenty of perfect things outside the typical JAPAN keychains or tee shirts. That said – you'll likely find those here, too, especially in some of the more tourist-friendly areas of Tokyo. The best part is that Don Quijote is open around the clock so you can get your shopping done any time of day or night.
Where: Locations are all over Tokyo
Website: Don Quijote
2. Tokyu Hands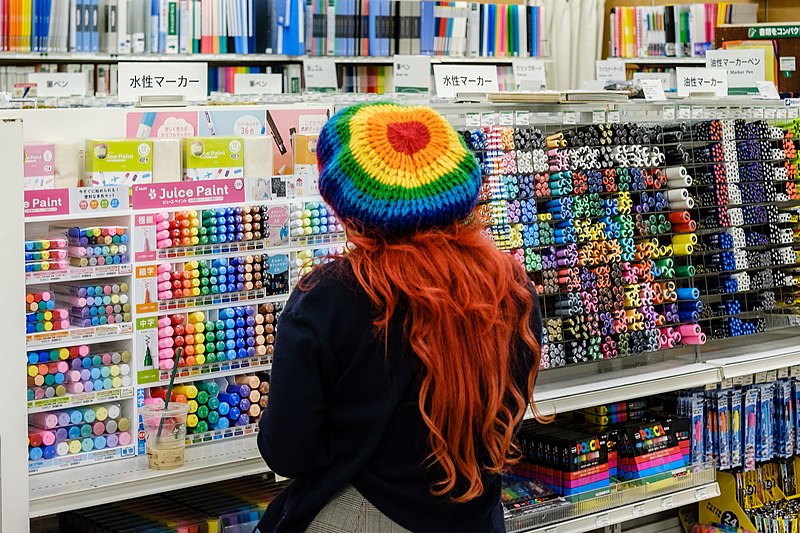 This is another popular chain department store that sells daily necessities and specializes in products related to do-it-yourself (DIY), home improvement, and arts and crafts. You'll find some similar items to Don Quijote, like cosmetics and household items, but Tokyu Hands is way more organized. They bill themselves as a "one-stop shop" full of products unique to Japan and great for things like stationery and cards. Other good souvenir ideas from Tokyu Hands include origami craft sets, Japanese fans, matcha green tea, and even high-quality Japanese cooking knives. 
Where: Locations are all over Tokyo
Website: Tokyu Hands
3. Loft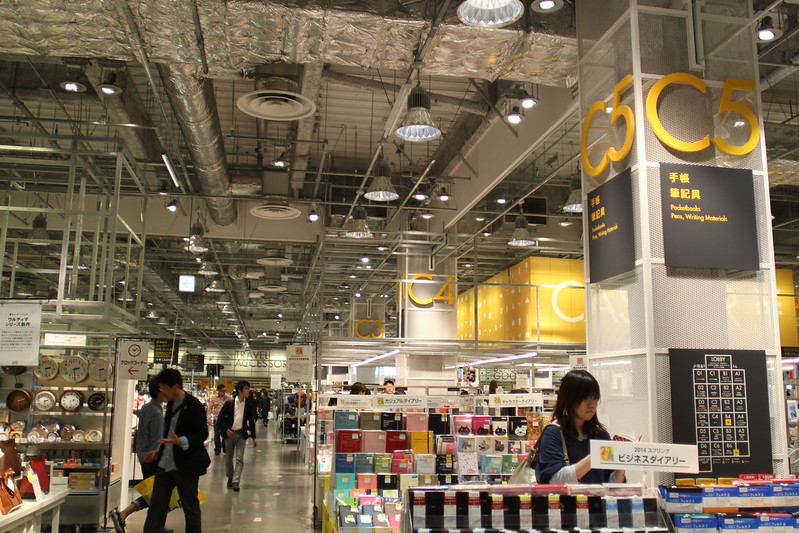 Loft is a department store chain selling lifestyle products, including stationery, cosmetics, homeware, and fashion accessories. While that may not sound like a haven for souvenirs at first, similar to Tokyu Hands, it's ideal for finding things unique to Japan. With large stationary and skincare sections, you can find a range of beautiful, fashionable, and functional products with ingredients and an unmistakably Japanese aesthetic. You'll also find things like tea sets, pottery, and traditional kitchenware that utilize Japanese design and craftsmanship. Loft is another ideal store when you want to find something special.
Where: Locations are all over Tokyo
Website: Loft
4. Daiso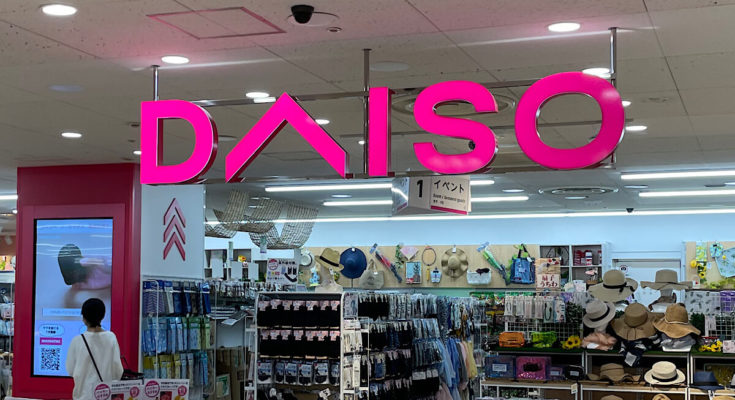 Daiso is probably the most popular store in Japan for locals and tourists alike. Daiso is Japan's answer to a dollar store where almost everything is only 100 yen. You can buy fun and essential items from household to beauty products, and there are many options for souvenirs. For starters, you'll find all kinds of delicious Japanese candies and snacks like Kit Kats, Pocky, Hi-Chews, and more. Daiso also has great low priced souvenirs like chopsticks, tea and sake cups, character products (featuring Hello Kitty, for example), decorations, and more. 
Where: Locations are all over Tokyo
Website: Daiso
5. Muji
Muji is a well-known store in and out of Japan for its high-quality lifestyle goods that are both highly functional and aesthetically pleasing. They have a wide variety of products that can be great for souvenirs too. Items like stationery, travel accessories, and kitchenware with characteristics of Muji's simple, minimalist designs all make great gifts. Another option is souvenirs from Muji's extensive line of packaged food. Gifts of snacks, sweets, and tea would be a lovely idea, and Muji has plenty to choose from.
Where: Locations are all over Tokyo
Website: Muji
6. Souvenir from Tokyo
This store in The National Art Center goes above and beyond what you'd expect from a museum gift shop. Souvenir from Tokyo offers designs and art from a Tokyo perspective which means finding special gifts for the art lover in your life. While you'll find your standard souvenirs here, like postcards and photo books, you can also find some one-of-a-kind gifts. For example, things like Japanese accessories, clothes, pottery, and pieces created by local designers will give you ideas for a little more offbeat souvenir.
Where: At The National Art Center, Tokyo, in Roppongi near Nogizaka Station
Website: Souvenir from Tokyo
7. Village Vanguard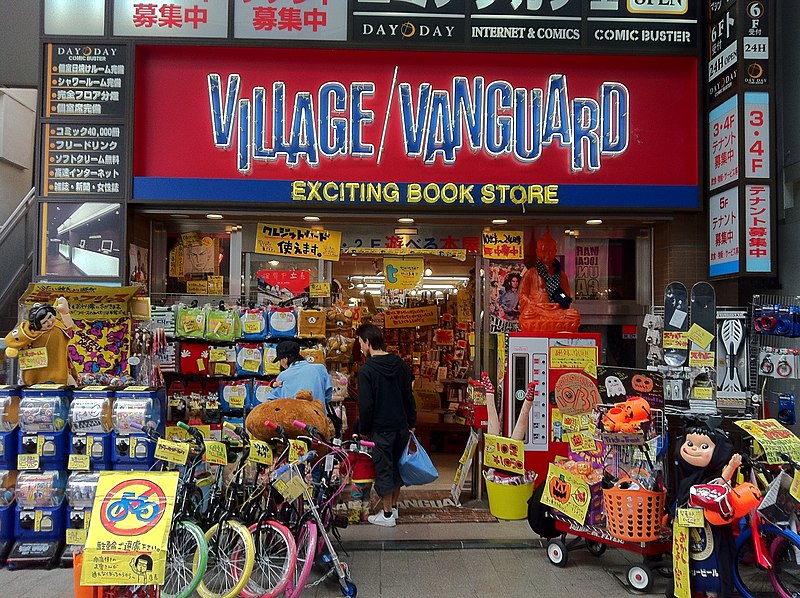 Village Vanguard is technically a bookstore, but finding the books may take some time when you're lost among the store's wares. To say this store is exciting would be putting it mildly. You'll find snacks, toys, anime and character goods, bath and cosmetic products, novelty items, books, and many souvenirs. This is a great store to find souvenirs for anyone, but this is an ideal stop if you have anyone on your list who likes more offbeat or funny things. With gifts like oversized boxes of Pocky, plates with pictures that appear when you add soy sauce, or face masks that make you look like a Pokémon character, you'll find all the wacky souvenirs you'd expect to get in Japan right here.
Where: Locations are all over Tokyo, with the biggest one in Shibuya near Shibuya Station
Website: Village Vanguard
8. Bingoya
Bingoya is a popular destination for tourists and locals interested in traditional Japanese textiles and crafts. The five-story outlet is mesmerizing with beautiful and one-of-a-kind handmade items, from dishes to hand-dyed fabrics to traditional wooden toys. The gifts you'll find here are all unique and perfect when mass-produced souvenirs won't do. Each craft represented at Bingoya comes from a specific area of Japan which is terrific for finding gifts from beyond Tokyo. They offer international shipping so you can keep space in your suitcase too. 
Where: In Shinjuku near Wakamatsu-Kawada Station
Website: Bingoya
9. Yodobashi Camera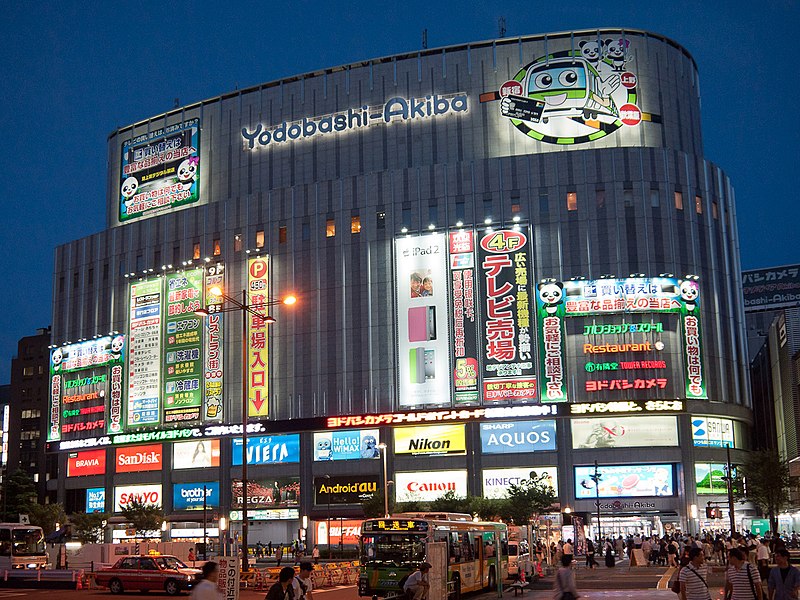 When in Japan, why not go to an electronics superstore for some neat gadgets? Yodobashi Camera is a big chain store in Japan that sells it all, from watches and computers to the latest high-tech Japanese electronics. The megastore location in Akihabara spans nine floors with every electronic device you could imagine. A couple of floors worth stopping at are the 3rd floor, where you'll find cameras, cutting-edge beauty products, and typical Japanese essential items like rice cookers. The 6th floor has an arcade and sells video games, anime figurines, music, and more. When you want to take a break, the 8th floor has several restaurants, and the 9th floor is where you'll find high-rise golfing.
Where: Locations are all over Tokyo, with the biggest one in Akihabara (the most popular area for electronics in Tokyo) near Akihabara Station
Website: Yodobashi Camera Akihabara
10. Kiddy Land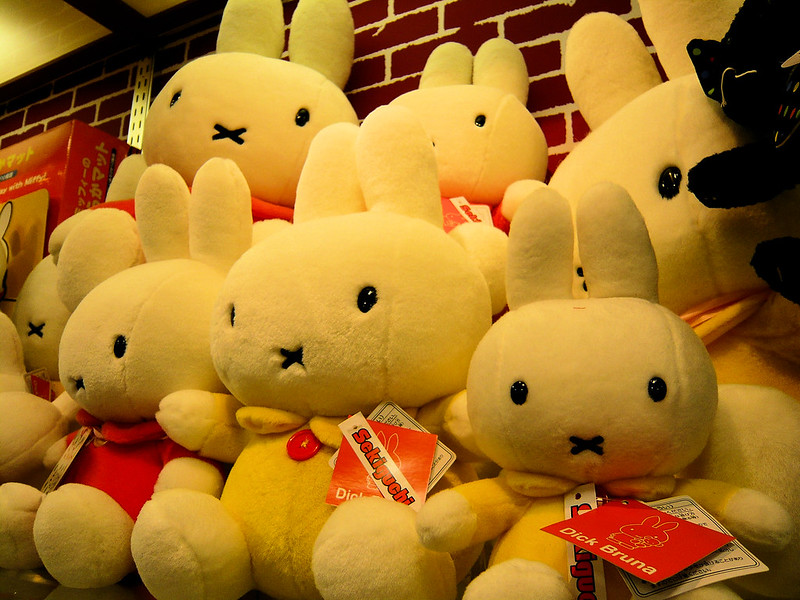 Last but not least is a store perfect for any kids or kids at heart on your souvenir shopping list. Like other stores mentioned, there are locations across Tokyo, but we recommend heading to the biggest store in Harajuku for an epic shopping experience. You'll find all things kawaii, spread across five floors. Look out for Japanese toys, puzzles, games, art supplies, and hobby items, just for starters. One of the highlights of Kiddy Land is finding a massive selection of character merchandise featuring popular Japanese characters such as Anpanman and Sanrio characters like Hello Kitty and Gudetama. 
Where: Locations are all over Tokyo, but the biggest one is in Shibuya near Harajuku station
Website: Kiddy Land
If you head to even half of the stores on this list, there's no doubt you'll be able to fill your suitcase with unique Japanese treasures in no time. What will you buy first?
Japan Wonder Travel Tours in Tokyo
Japan Wonder Travel is a travel agency that offers guided tours throughout Japan.
From private walking tours to delicious Food and Drink tours, we can help organize the best tours just for you! If you want to explore Japan and learn more about the history and backstories of each area you are traveling in, our knowledgeable and friendly guides will happily take you to the best spots!
In addition, we can provide you with any assistance you may need for your upcoming trip to Japan, so please feel free to contact us if you have any questions or need some help!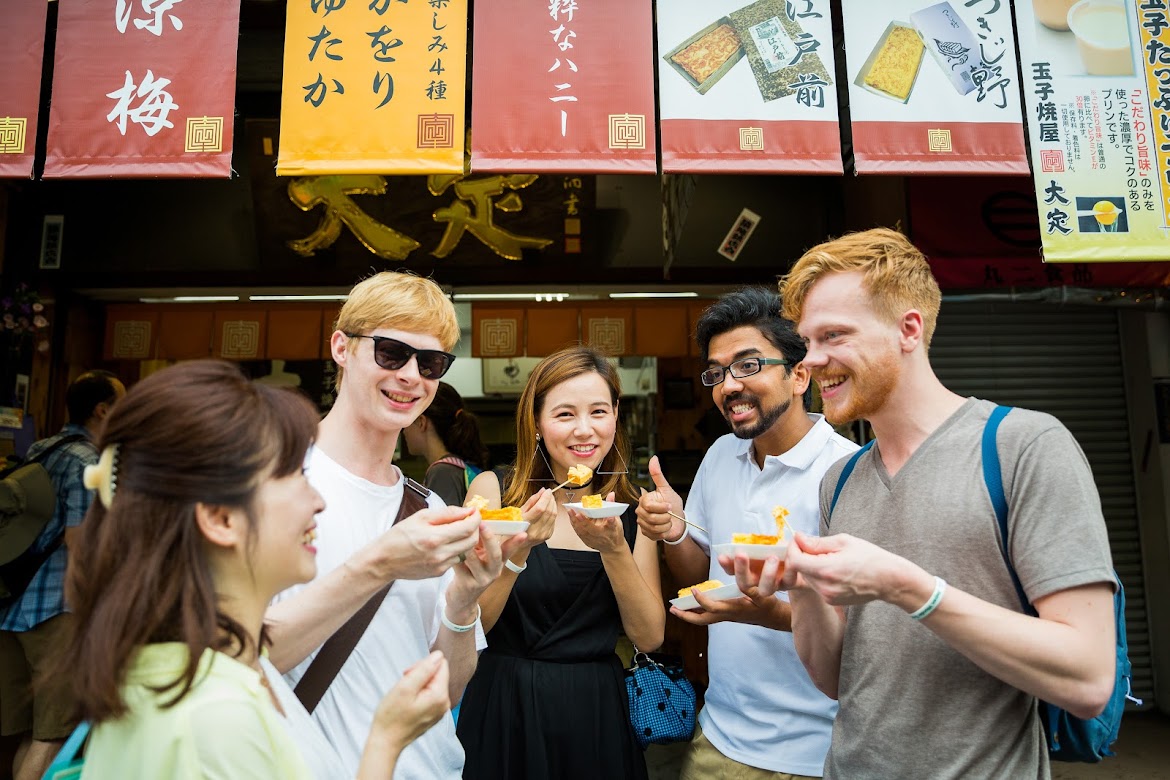 ▶Tokyo 1–Day Highlights Private Walking Tour (8 Hours)
There's no better way to explore an area than taking a tour with a knowledgeable local guide. You will have the chance to learn about the history and interesting background stories of Tokyo, as well as discover some hidden gems which can be hard to do without a guide.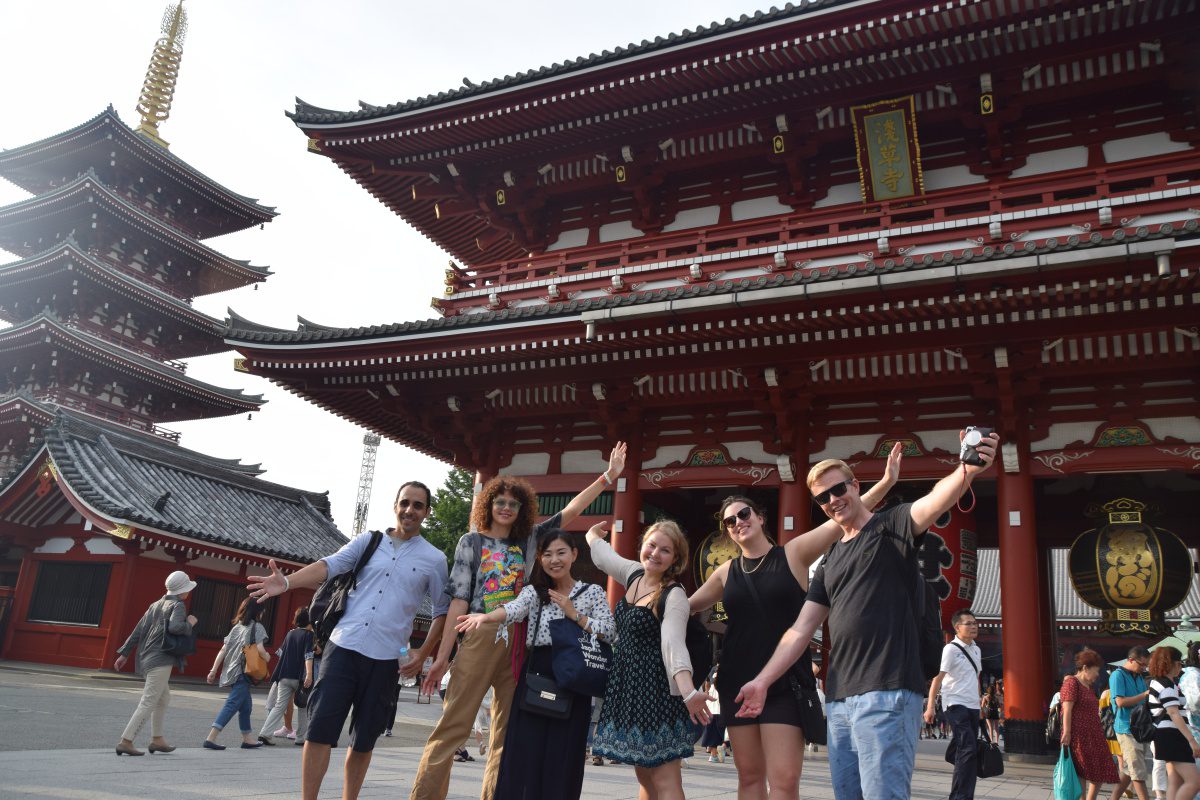 ▶Shinjuku Bar Hopping Tour: Experience Tokyo's Nightlife in Izakaya
Check out the best spots in Shinjuku while bar hopping through the lively and vibrant area. Try some delicious local food and drink as you explore the narrow yet photogenic alleys that the town has to offer. Experience Japanese izakaya culture and drink in Shinjuku like the locals!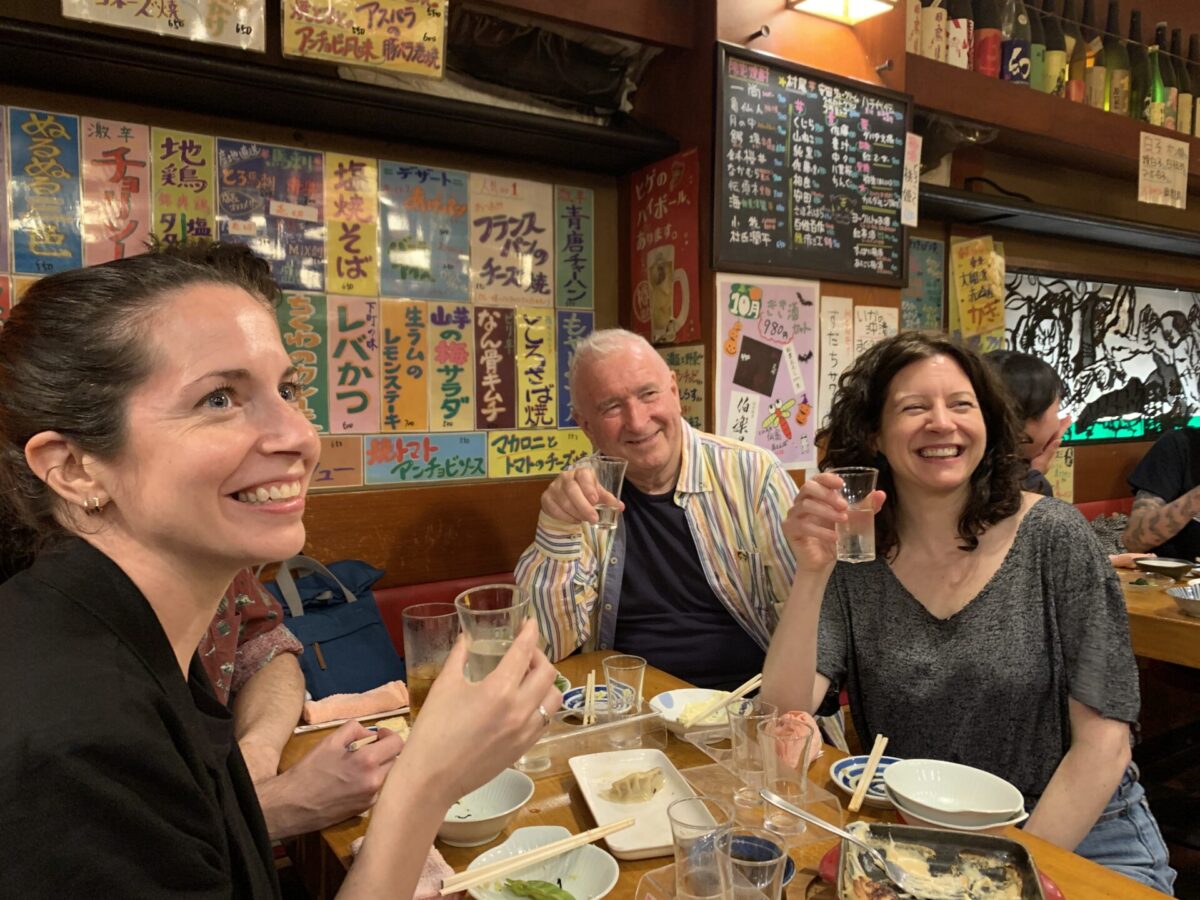 Find the Other Tours
▶Tour Packages
If you want to make travel easier, we suggest you look into tour packages.There are a wide range of tour packages out there to suit the accomodate for each traveler needs. Click the button below to find the best tour package from various Tour Operators!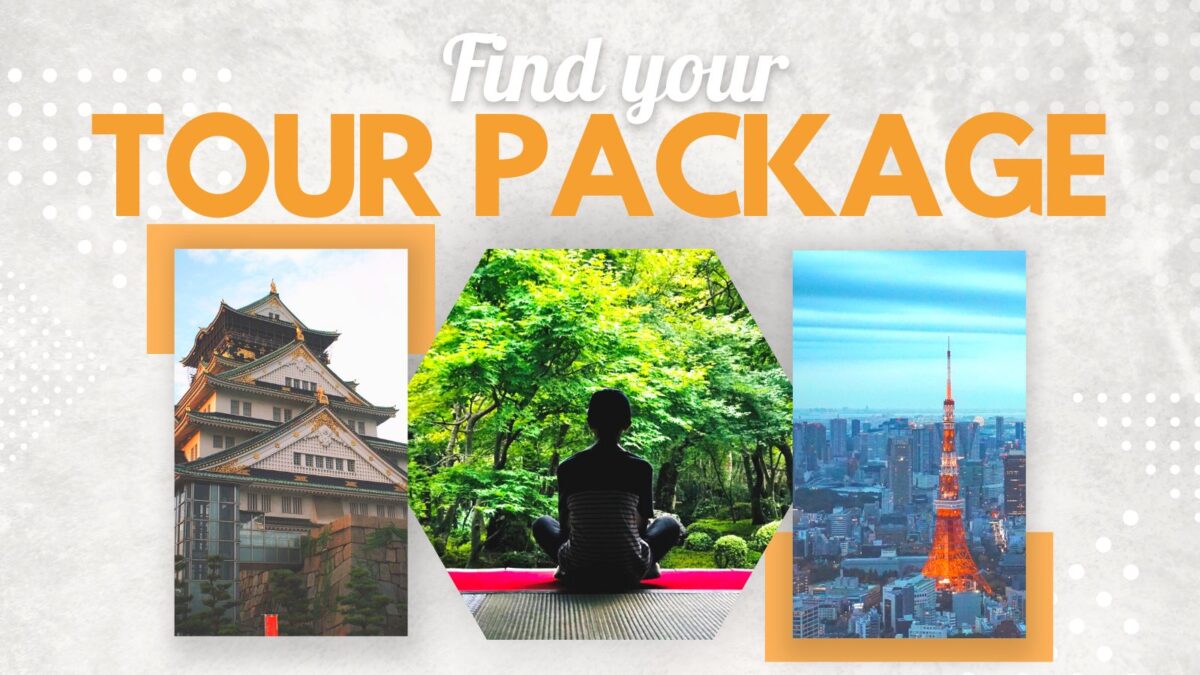 Follow us on Instagram, Facebook, Twitter, and TikTok for more travel inspiration. Or tag us to get featured!
Happy traveling!
Stay informed of the best travel tips to Japan, the most exciting things to do and see, and the top experiences to have with the Japan Wonder Travel Newsletter. Once every two weeks we will introduce you to our latest content.
Other articles you might be interested in