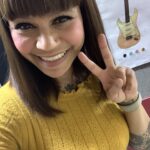 Writer's Profile
Misty Fujii is a Canadian who moved to Osaka, Japan in 2019 and married her Japanese sweetheart. In 2022 they had a baby and moved to Fukui for the clean country air. She is a DJ who teaches English part time and writes in order to share Japan with the world. She gets excited about collecting vintage vinyl records, food of all countries, travelling and renovating her traditional Japanese house.
This post may contain some affiliate links. When you click through and make a purchase we may receive some commission, at no extra cost to you.
Shinjuku's neon lights and bustling streets create an energetic atmosphere perfect for enjoying a night out with friends. Izakaya are known for their casual, lively atmosphere, and Shinjuku's are no exception! If you've never been to one, an izakaya is an informal Japanese pub or tavern that serves a variety of small plates of food and drinks.
Shinjuku is known for having some of the best izakaya in Tokyo! They are a must-visit for anyone looking to experience Japanese food and drink culture in a fun, relaxed setting. There are izakaya ranging from traditional to modern, so you'll have a wide variety of options. We've helped you narrow it down with our picks for the ten best. Kanpai!
▼Check out our Bar-Hopping tour in Shinjuku for the best experience!
Shinjuku Bar Hopping Tour: Experience Tokyo's Nightlife in Izakaya
ExploreShinjukuonthisbar-hoppingtourwithaprofessionalbilingualguide!ShinjukuisthebiggestdrinkingtowninTokyo,andourbar-hoppingtourwilltakeyoutothebestspotstoenjo...
1. Fishing Restaurant Zauo Shinjuku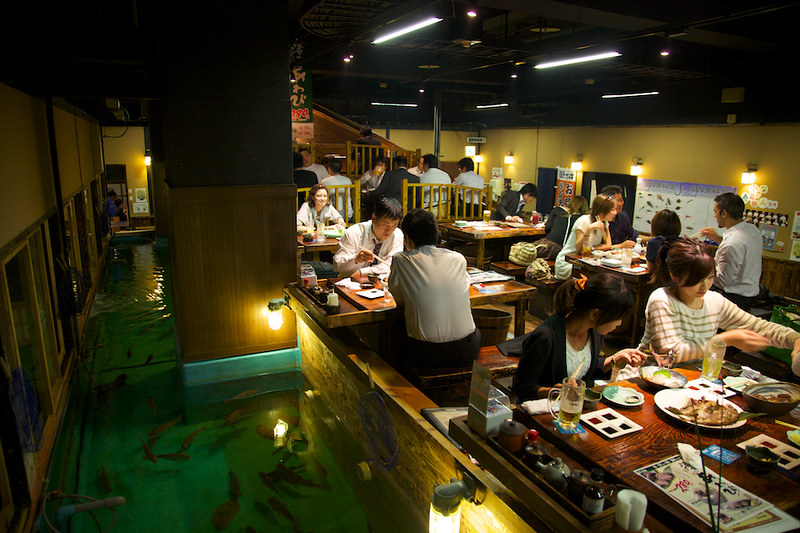 Fish for your supper? You got it! At Fishing Restaurant Zauo Shinjuku, there's a giant tank in the boat-shaped restaurant where you can go fishing for your meal before turning your catch over to the cooks. Once in their hands, you'll choose how you want your fish prepared. Will you choose fresh sashimi? Tempura? Grilled? Sushi? The choice is yours, and it will likely taste extra delicious knowing you caught it yourself. Fishing Restaurant Zauo Shinjuku is an izakaya with a fun atmosphere and a unique experience.
Website: Fishing Restaurant Zauo
2. Hanbey Shinjuku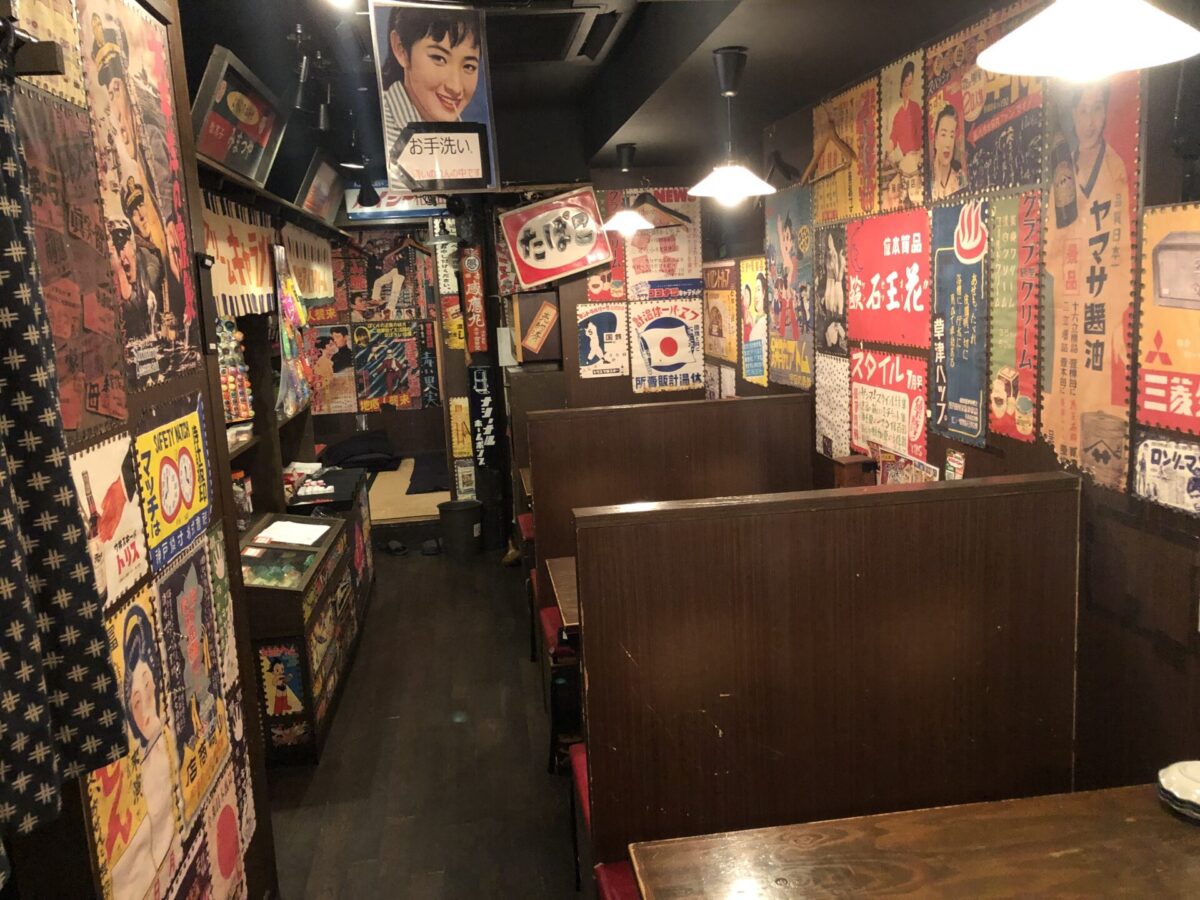 Go retro at Hanbey Shinjuku and return to the Showa period from this izakaya's decor, music, and food. A vast menu offers the usual izakaya fare like yakitori and nostalgic treats like kinako agepan, a deep-fried bun sprinkled with roasted soybean flour or melon cream soda. The decor is really something else; it looks like a vintage candy store with old toys and treats lining the walls and every available nook and cranny. Moreover, even the prices are dated as they have remained incredibly inexpensive.
Website: Hanbey
3. Uoshin Shinjuku
Don't let the lack of English keep you away from this lively izakaya; with a little effort and patience, you'll be eating delicious seafood with the regulars in no time. Uoshin Shinjuku is casual, which is part of what makes it so great. The other part that makes it great is the fresh and delicious seafood. The assorted sashimi is the most popular dish ordered here. It's recommended to book a seat ahead of time to avoid disappointment.
Website: Uoshin Shinjuku
4. Torikizoku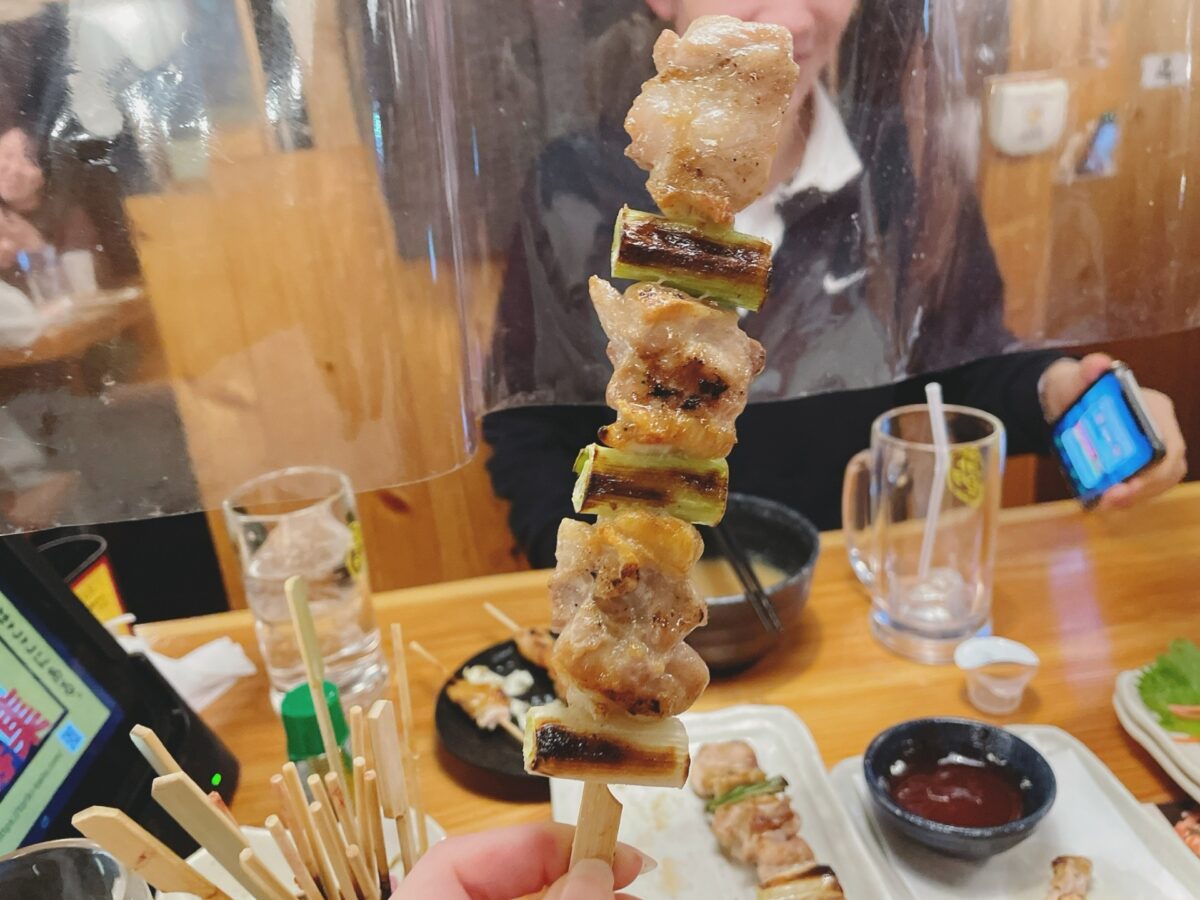 This izakaya chain is popular and well-loved for many reasons. There are over ten locations in Shinjuku serving up their delicious yakitori. These tasty skewers of grilled chicken pair perfectly with the glasses of beer and drinks that seem ever-flowing. Everything is the same price and cheap which makes it easy to go with friends. This is a perfect first izakaya for visitors to experience; it's easy to navigate ordering and has the lively atmosphere you'd expect from a good izakaya.
Website: Torikizoku
5. Kyōmachi Koishigure Shinjuku
For something a little different, go to Kyōmachi Koishigure Shinjuku. Sure, you may be in Shinjuku, but you'll feel like you're in the heart of Kyoto when you step inside and find yourself on a recreation of Kyoto's Pontocho Street. The unique restaurant has seats for couples, tatami rooms, and private rooms concealed by shoji paper sliding doors. The food consists of impeccable Japanese-style meals like the steamed basket with marbled Japanese beef, Kyoto vegetables, and melt-in-your-mouth sashimi. Coming here is an experience that is perfect for letting your imagination soar.
6. Michishirube
Finding this spot hidden down an alleyway might take a bit of searching, but it's well worth it. This laid-back izakaya is known to fill up early, so get there when they open to avoid waiting in line! What makes Michishirube so popular has to be its fresh, tasty yakitori. The decor is cozy, with a rustic, vintage Japanese feel which makes for the perfect beginning to a night out. Only a two-minute walk from the drinking district of Golden Gai, you're already off to a great start at Michishirube.
7. Gyopao Gyoza Shinjuku
This is an izakaya that takes pride in their dumplings, as you may have guessed from their name. With their gyopao, "explosive soup dumplings," and impressive dim sum menu, any gyoza or dumpling lover will feel right at home here. Try a dragon beer, beer with Chinese rice wine, or opt for the two-hour all-you-can-drink set course. After all, the dumplings may be delicious, but it is still an izakaya meaning the drinks stay flowing.
Website: Gyopao Shinjuku
8. Nihonshu Genka Sakagura Shinjuku East exit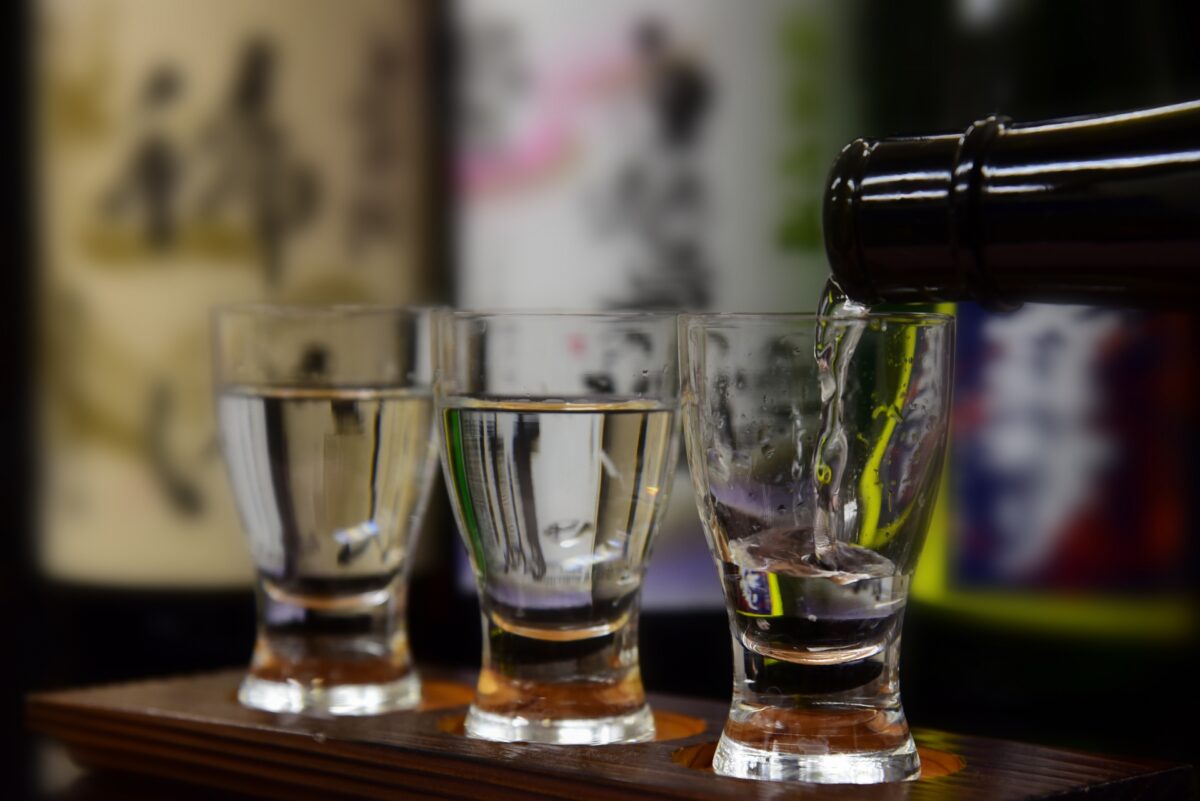 Here's an izakaya specializing in over 50 different types of sake, perfect if you want something more than beer. "Nihonshu Genka" translates to "sake at cost price," indicating that the bar offers sake at a reasonable price point. The bar's interior is cozy and intimate, with a traditional Japanese-style decor that creates a relaxing and welcoming atmosphere. Along with sake, beer, and standard drinks, you'll find a full menu of izakaya food, like broiled mackerel, yakiniku, and fried chicken. Why not try a timed all-you-can-drink set course?
Website: Nihonshu Genka Sakagura
9. Zekkocho Teppen
It's worth hiking to the third floor to get to Zekkocho Teppen. Counter seats surround the restaurant's center, letting guests watch the chef as he works. There are also sunken seats that are perfect for groups. For food and drink, you can expect to find over 30 different types of sake to imbibe with delicious Japanese food. The menu includes toro mackerel, seasonal vegetables, donko shiitake mushrooms, and more. At Zekkocho Teppen, it's easy to feel like you're in a nostalgic old folk house, the perfect and cozy izakaya atmosphere.
Website: Zekkocho Teppen
10. Ponto-cho Shinjuku Honten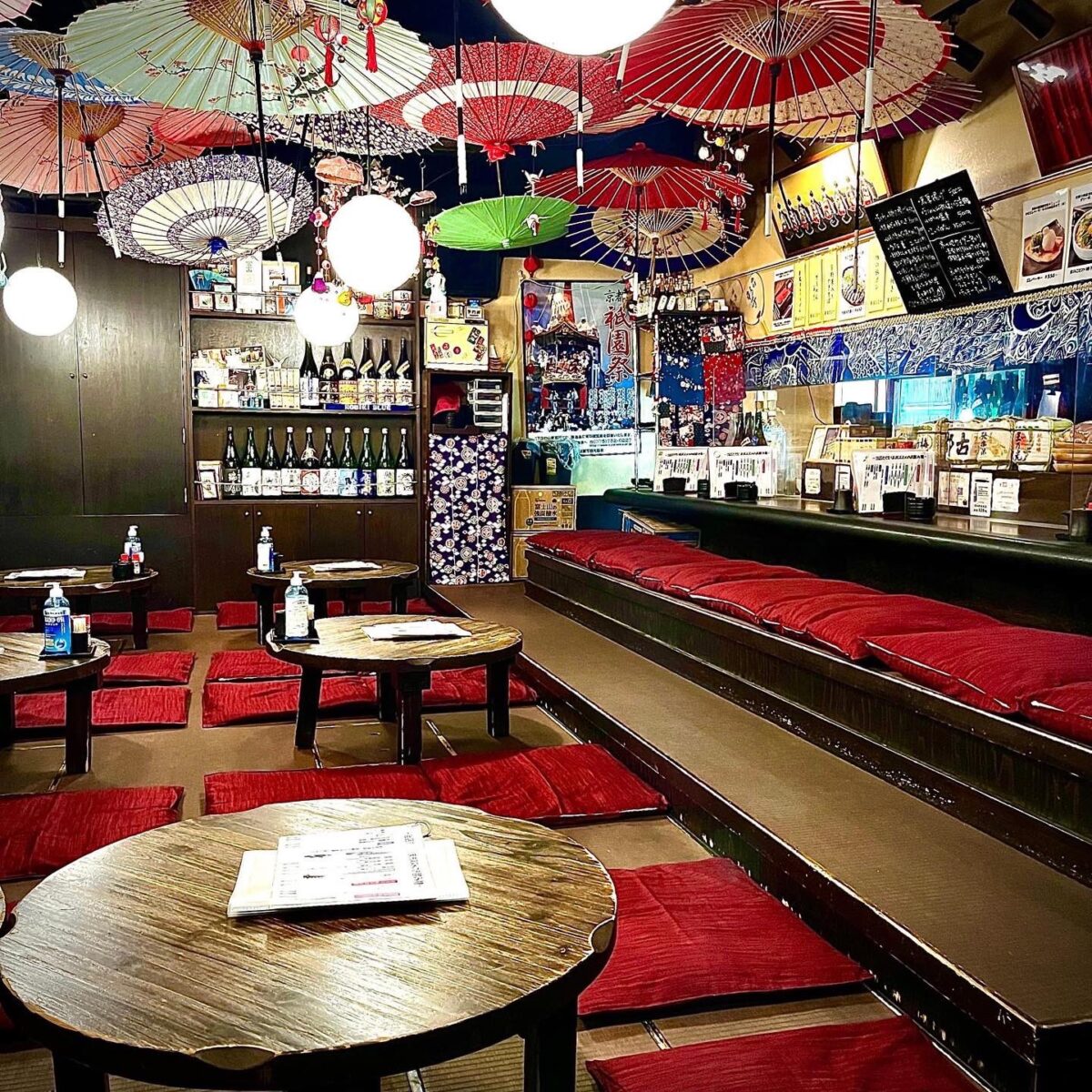 Look no further if you're looking for an izakaya with a lively, authentic atmosphere. From the colorful paper parasols on the ceiling to the floor seating, you'll get a taste of a traditional Japanese tavern. The menu is a perfect example of a typical izakaya, too, with standard eats like yakitori, tempura, sashimi, and plenty of alcohol. The dishes are made with a specific Kyoto style, placing an extra emphasis on seasonal ingredients and presentation. Even with a potential language barrier, the staff will be more than happy and able to help you match the perfect drink with your order and will ensure that you have a great time.
Bar Hopping Tour in Shinjuku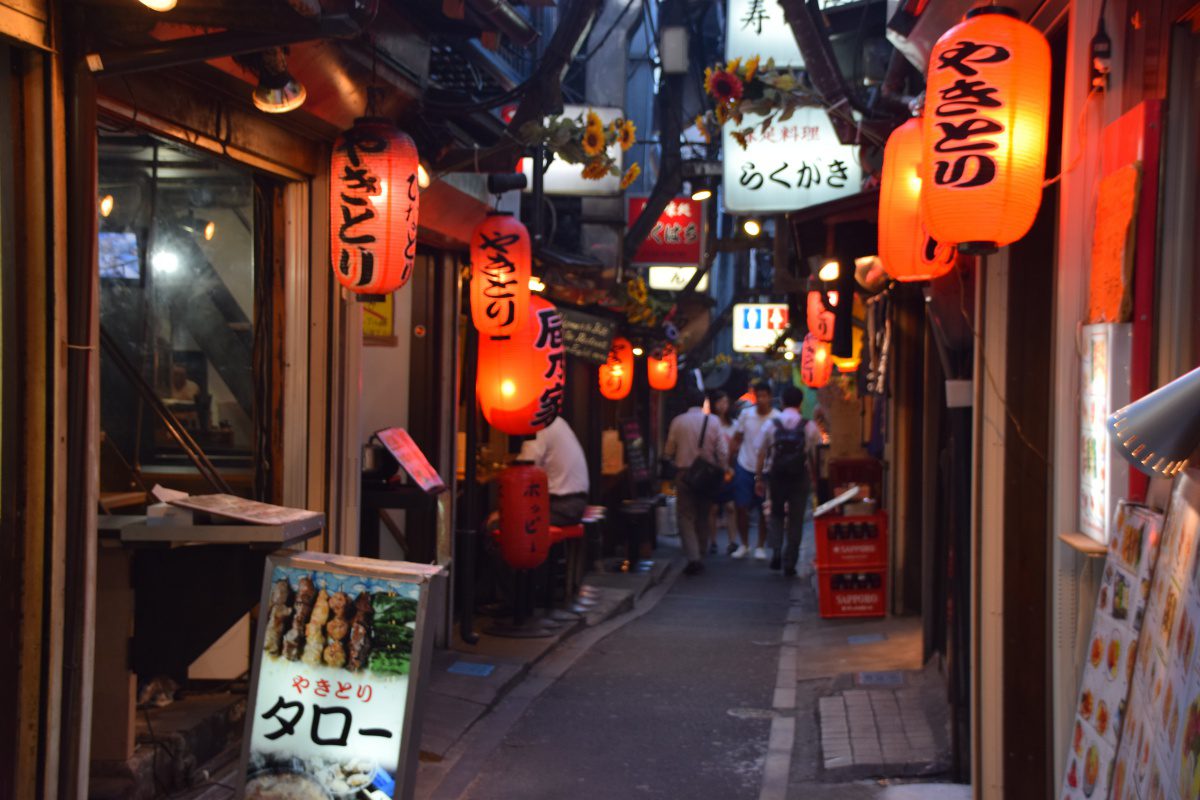 If you want to get a taste of everything that Shinjuku nightlife has to offer, it's always fun to go on a bar hopping tour that will help you cover the most ground in a time efficient manner. Explore the narrow alleyways filled with tiny izakaya, the bustling kabukicho, and an area with hundreds of little bars each unique in their own way. This is a great introduction to nightlife in Tokyo!
Shinjuku Bar Hopping Tour: Experience Tokyo's Nightlife in Izakaya
ExploreShinjukuonthisbar-hoppingtourwithaprofessionalbilingualguide!ShinjukuisthebiggestdrinkingtowninTokyo,andourbar-hoppingtourwilltakeyoutothebestspotstoenjo...
This list gives you a good head start when looking for a great izakaya in Shinjuku. If you're wondering where else to eat and drink in Tokyo or elsewhere in Japan, why not check out a tour and dive even deeper into Japan's food and drink culture?
Japan Wonder Travel Food Tours
Japan Wonder Travel is a travel agency that offers guided tours throughout Japan. 
From private walking tours to delicious Food and Drink tours, we can help organize the best tours just for you! If you want to explore Japan and learn more about the history and backstories of each area you are traveling in, our knowledgeable and friendly guides will happily take you to the best spots! 
In addition, we can provide you with any assistance you may need for your upcoming trip to Japan, so please feel free to contact us if you have any questions or need some help!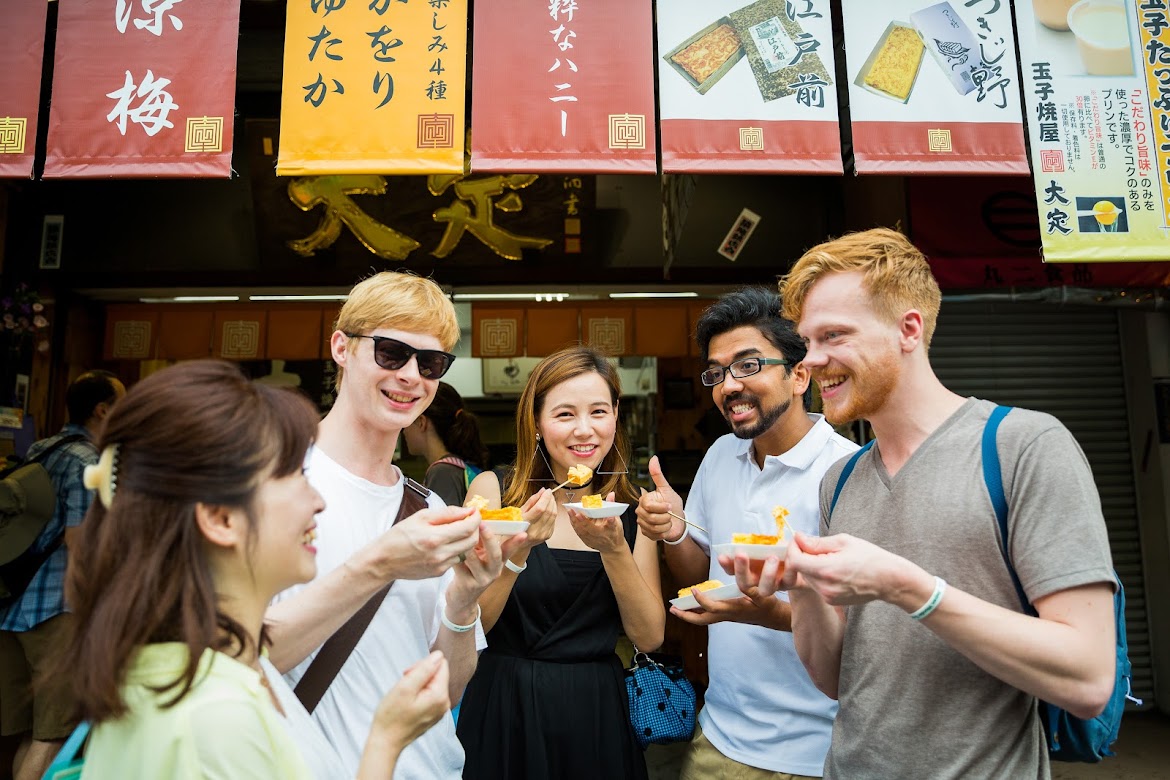 ▶Tokyo Local Street Food and Drink Tour @Sunamachi
This food tour will take you to one of the lesser-known areas of Tokyo, that is Sunamachi Ginza. You will walk through the shop filled street with your guide and be able to try some of the delicious local street foods including tempura, inari sushi, oden, among others!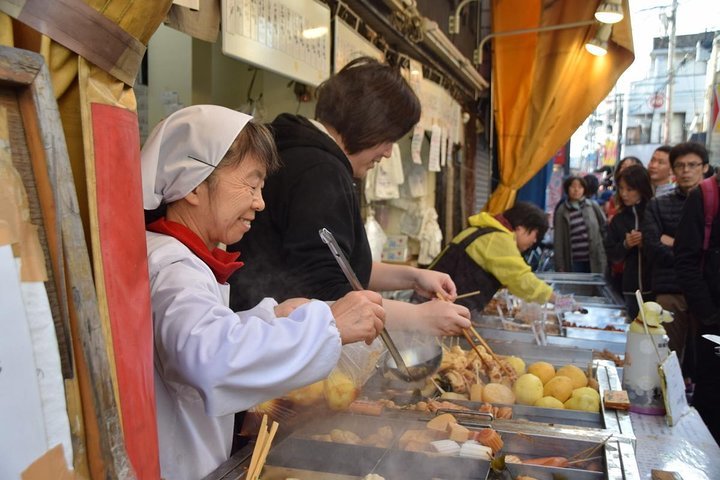 ▶Kyoto Food and Drink Tour @Nishiki Street & Gion
If you're looking to learn more about the culture and the local cuisine of Kyoto, this is the perfect tour for you! Take part in this Kyoto food and drink tour and explore the 400-year-old market and the famous Gion district.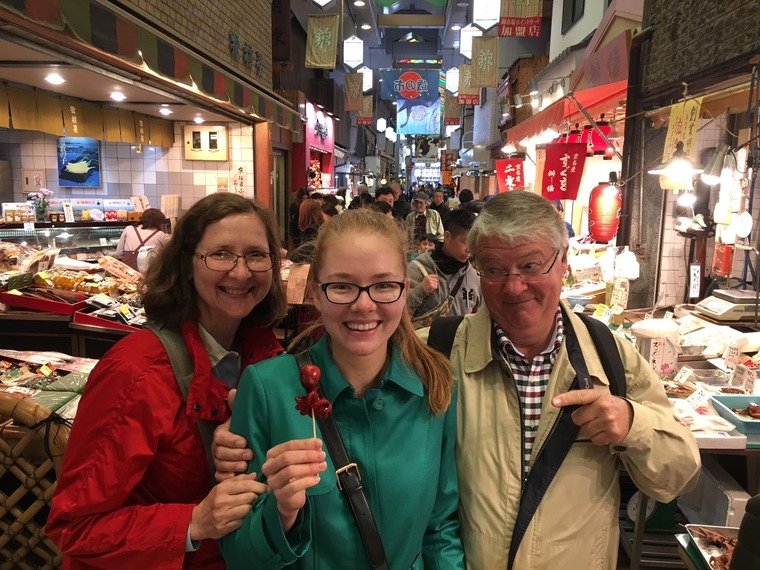 Follow us on Instagram, Facebook, Twitter, and TikTok for more travel inspiration. Or tag us to get featured!
Happy traveling!
Stay informed of the best travel tips to Japan, the most exciting things to do and see, and the top experiences to have with the Japan Wonder Travel Newsletter. Once every two weeks we will introduce you to our latest content.
Other articles you might be interested in