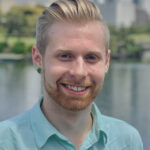 Writer's Profile
Bryce was born in California, and raised near Seattle, Washington! He's been living in Japan for about 5 years now, the first 3 spent studying at Temple University Japan. His main passion in life is writing and producing music, more specifically EDM if anyone is curious! He is very fond of snowboarding, cooking, traveling, playing video games; all of which he'd ideally enjoy with the company of his great friends.
This post may contain some affiliate links. When you click through and make a purchase we may receive some commission, at no extra cost to you.
Beach lovers, If you're craving a seaside escape on one of the robust islands of Japan, you're in for a treat. Japan boasts some of the most stunning beaches and coastal getaways you'll ever encounter. From serene retreats to lively beach towns, there's a slice of paradise for every type of traveler. To help you plan your beachside adventure, read along for a list of the best beach hotels in Japan. Each hotel offers a unique experience, blending the beauty of the coastline with Japanese hospitality and culture. So pack your sunscreen, grab your swimsuit, and let's dive into this coastal journey!
1. The Rescape
Nestled on the island of Miyakojima, among the renowned Okinawa Archipelago, The Rescape is a haven for nature lovers seeking serenity. This minimalist beachfront resort is a masterclass in blending modern architecture with the surrounding landscape. With its sleek lines, floor-to-ceiling windows, and panoramic ocean views, it's an aesthetic dream come true. The resort features spacious and elegantly appointed villas and cottages, each designed to create a seamless connection between indoor and outdoor living. Immerse yourself in the tranquility of the private beach, indulge in rejuvenating spa treatments, or embark on a cycling adventure to explore the scenic surroundings. Any direction you look, you'll know you've found your beach escape.
Book here
2. Glamprook Shimanami
Prepare to have your senses dazzled at Glamprook Shimanami, one of the most remarkable glamping experiences you could find. Step outside, and you'll find yourself on the pristine shores of the Seto Inland Sea as well as an array of other small islands to adventure through. Enjoy spacious decks with wonderful views, or venture nearby to enjoy the beach and some activities like cycling or boat rides. These tents are packed with the finest amenities so you'll surely be enjoying your stay in comfort and relaxation. Be sure to check out the surrounding Ehime area for plenty of adventures!
Book here
3. Moroisoso
Get your best friends together or your family and take advantage of this private villa on the Miura Peninsula that has everything you need for a luxurious getaway. The open-air bath overlooking the ocean alone is enough to have you scrambling to make a reservation. Next would be the array of amenities and sophisticatedly arranged rooms and living areas. Have a beach escape in style and in your own way at Moroisoso. Plenty of space and amazing views to make incredible memories.
Book here
4. Mikazuki Sea Park Hotel Awa Kamogawa
Located in the scenic Chiba Prefecture, Mikazuki Sea Park Hotel Awa Kamogawa offers the perfect blend of excitement and tranquility. This expansive beach resort caters to pool lovers and beach bums alike. The pristine sandy beach awaits, offering a tranquil escape, however the hotel's variety of pools and hot-spring baths are worth a visit. The hotel's spacious rooms boast breathtaking ocean views, ensuring a peaceful night's sleep. For dining options, feast on fresh seafood delicacies at the hotel's restaurant or explore the nearby fishing village for a taste of local cuisine.
Book here
5. Shimoda Tokyu Hotel
If you enjoy peninsulas like the above mentioned Miura, Shimoda Tokyu Hotel is another great option. Set against the backdrop of Shimoda's captivating history as a port town, this hotel effortlessly combines modern class and amenities with wonderful accents and elements of traditional Japanese atmosphere. The spacious rooms provide breathtaking ocean views, allowing you to soak in the beauty of the surroundings. Explore the nearby Shimoda Park, visit historical landmarks, or simply unwind on the pristine Shirahama Beach. Indulge in a fusion of Japanese and Western cuisine at the hotel's restaurants, savoring the flavors of the region. 
Book here
6. The Busena Terrace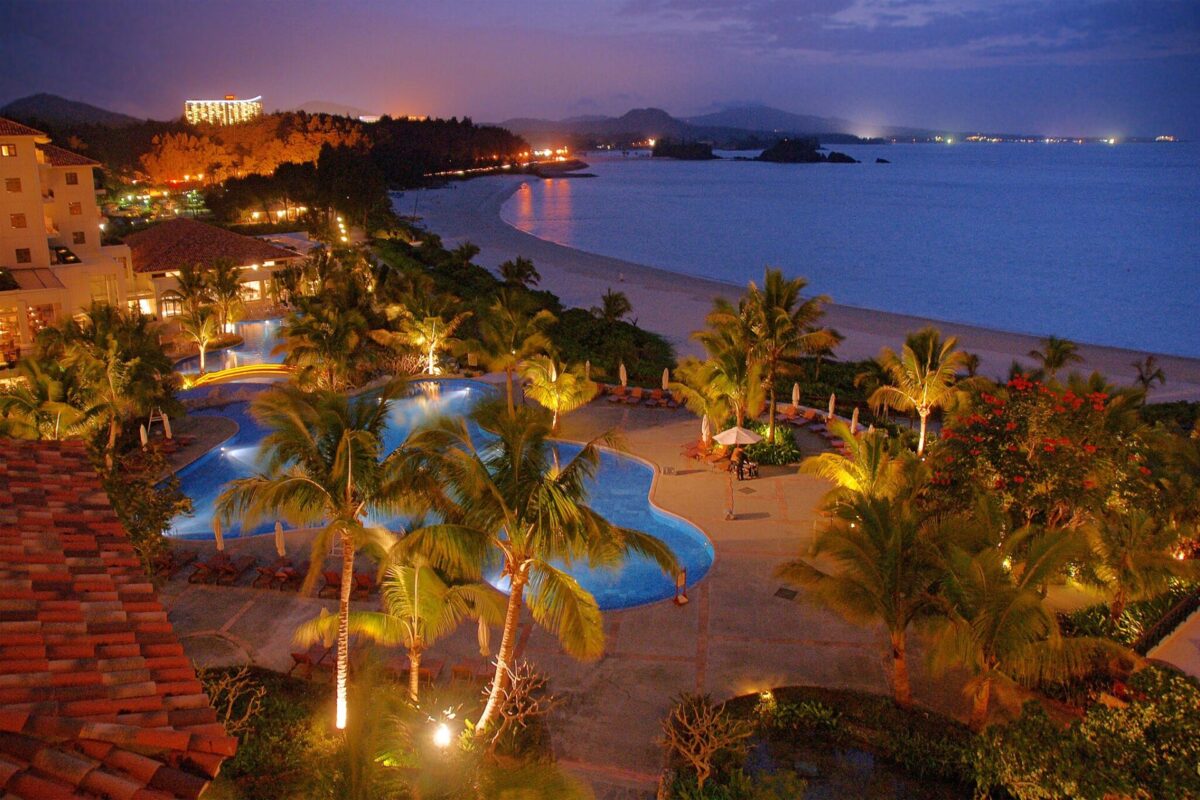 Embrace luxury at its finest at The Busena Terrace, a five star beachfront oasis nestled in Okinawa. This opulent resort offers a seamless blend of stunning natural beauty and world-class amenities. The elegant rooms and suites boast contemporary designs and private balconies with panoramic ocean views. Unwind at the hotel's expansive pool complex or pamper yourself with a rejuvenating spa treatment. The resort's proximity to the stunning Manza Beach allows for effortless beachfront relaxation and a range of water activities. Indulge your taste buds with a variety of dining options (8 restaurants in total), from fine Japanese cuisine to international delights.
Book here
7. Il Azzurri
For those seeking a secluded beach retreat, Il Azzurri on Dogashima Island is an idyllic choice. This intimate hotel offers a unique blend of Italian and Japanese aesthetics, creating a cozy and inviting atmosphere. The guest rooms feature rustic wooden furnishings, offering a warm and comfortable ambiance. The hotel is complete with various baths, both private and public, all with an amazing view. Speaking of the view, this destination is famous for the incredible sunsets.
Book here
8. Atami Sekaie
Experience the ultimate relaxation at Atami Sekaie, a charming beach hotel nestled in the hot spring resort town of Atami. This traditional yet sleek and modern Ryokan offers a serene atmosphere and an array of luxurious amenities. The spacious guest rooms exude classic Japanese elegance, featuring Tatami floors, futon beds, and private open-air baths with panoramic ocean views. Immerse yourself in the therapeutic waters of the Onsen, allowing the mineral-rich water to rejuvenate your body and soul. For dining, savor the delectable Kaiseki cuisine made with locally sourced ingredients. Don't miss the opportunity to explore Atami's beautiful coastline and nearby attractions, such as the stunning MOA Museum of Art.
Book here
9. AoAwo Naruto Resort
Prepare to be awed by the natural wonders surrounding AoAwo Naruto Resort. Situated on Awaji Island, this beachfront hotel offers a breathtaking view of the Wakayama Bay, and is not too far away from the famous Naruto whirlpools. The spacious and modern rooms provide a comfortable retreat after a day of exploration. Take a dip in the resort's pool overlooking the sea or relax at the luxurious spa. Indulge in a delightful culinary journey with fresh seafood and local delicacies, perfectly complemented by the panoramic ocean backdrop. This hotel is packed with fun activities and has access to a private beach; nobody would be dissatisfied here!
Book here
10. Miru Amami
Escape to the tropical paradise of Amami Oshima, an island between mainland Japan and Okinawa, and discover the enchanting Miru Amami. This boutique beach hotel, almost like its own little village with separated buildings, is a hidden gem nestled on the shores of the ocean. Immerse yourself in the lush surroundings and private beach at your doorstep. The stylish rooms feature contemporary designs and private balconies, allowing you to soak in the island's natural beauty. Dive into the crystal-clear waters, go paddle boarding, or simply unwind on the white sandy beach. Feast on fresh seafood delicacies and local specialties, savoring the flavors of Amami Oshima.
Book here
Japan Wonder Travel Tours
Japan Wonder Travel is a travel agency that offers guided tours throughout Japan.
From private walking tours to delicious Food and Drink tours, we can help you organize the best tours just for you! If you want to explore Japan and learn more about the history and backstories of each area you are visiting, our knowledgeable and friendly English speaking guides will happily take you to the best spots!
In addition, we can provide you with any assistance you may need for your upcoming trip to Japan, so please feel free to contact us if yu have any questions or need some help!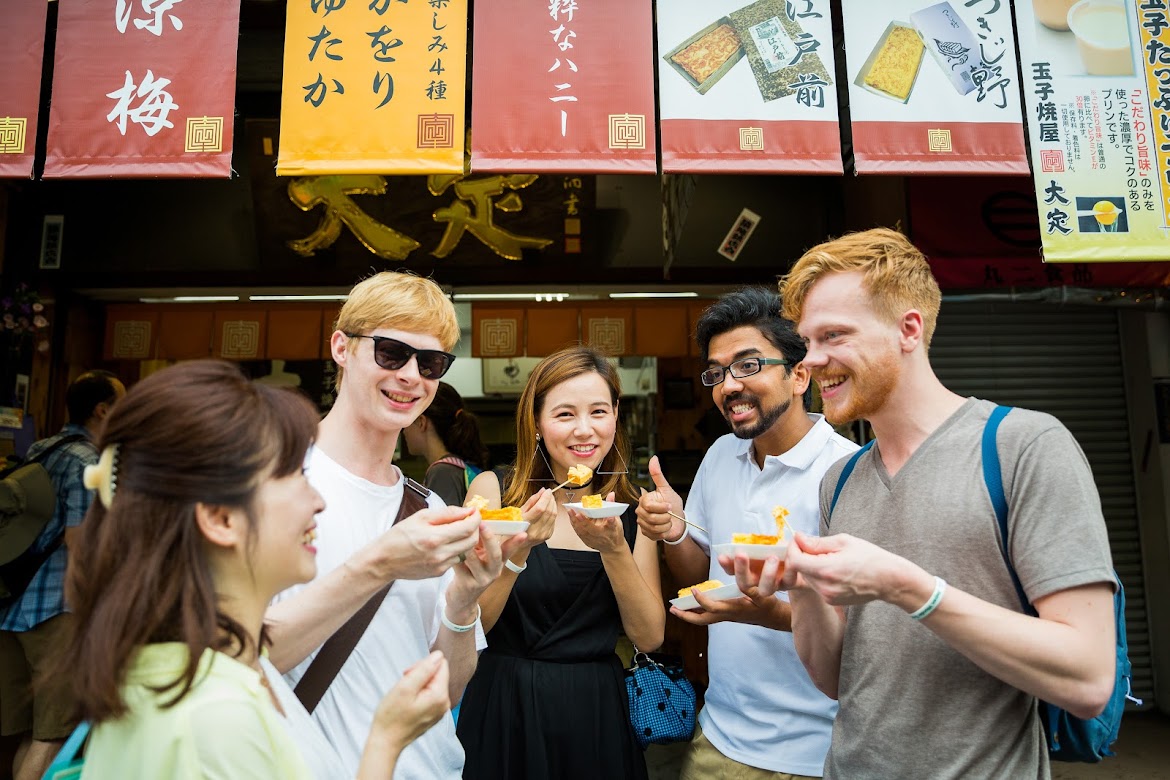 ▶Tokyo 1–Day Highlights Private Walking Tour (8 Hours)
There's no better way to explore an area than taking a tour with a knowledgeable local guide. You will have the chance to learn about the history and interesting background stories of Tokyo, as well as discover some hidden gems which can be hard to do without a guide.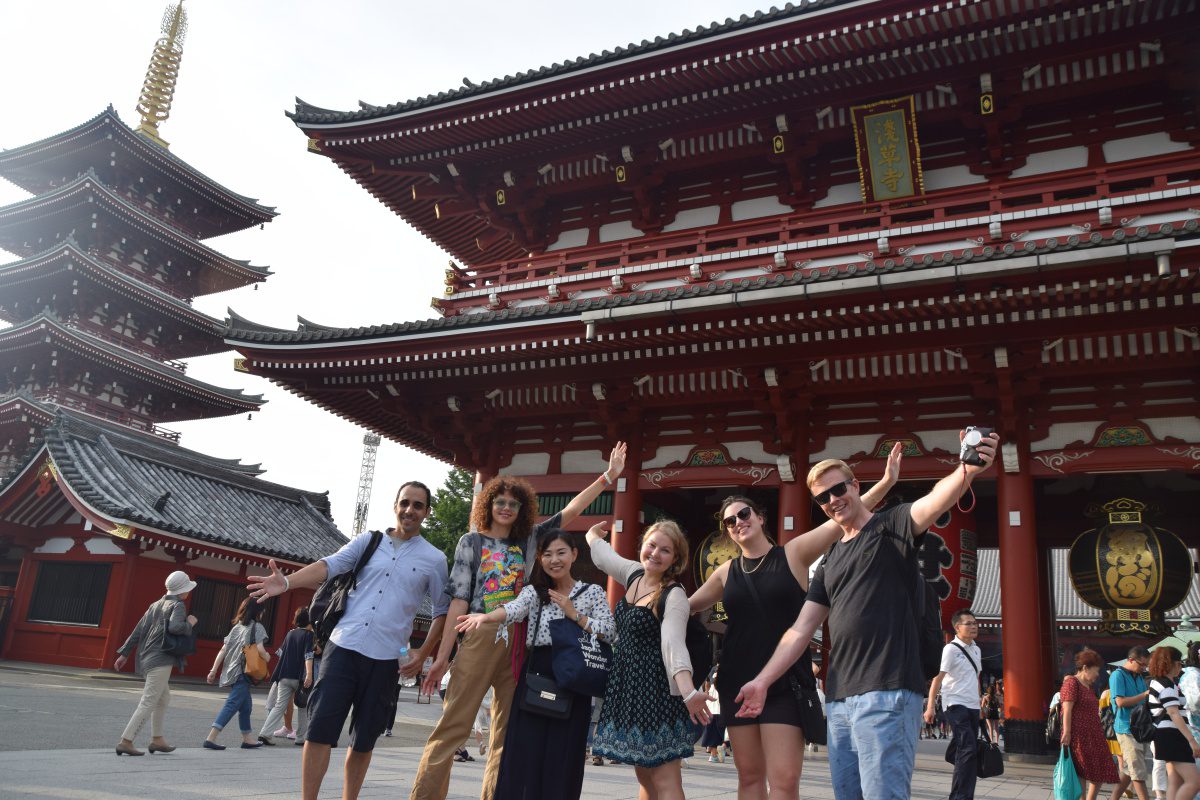 ▶Mt. Fuji Day Trip Bus Tour from Tokyo
Experience the breathtaking views of Mt. Fuji by visiting the highlights of the area on our guided sightseeing bus tour! Departing from Shinjuku in central Tokyo, you can travel comfortably to all of the best spots in the area by bus.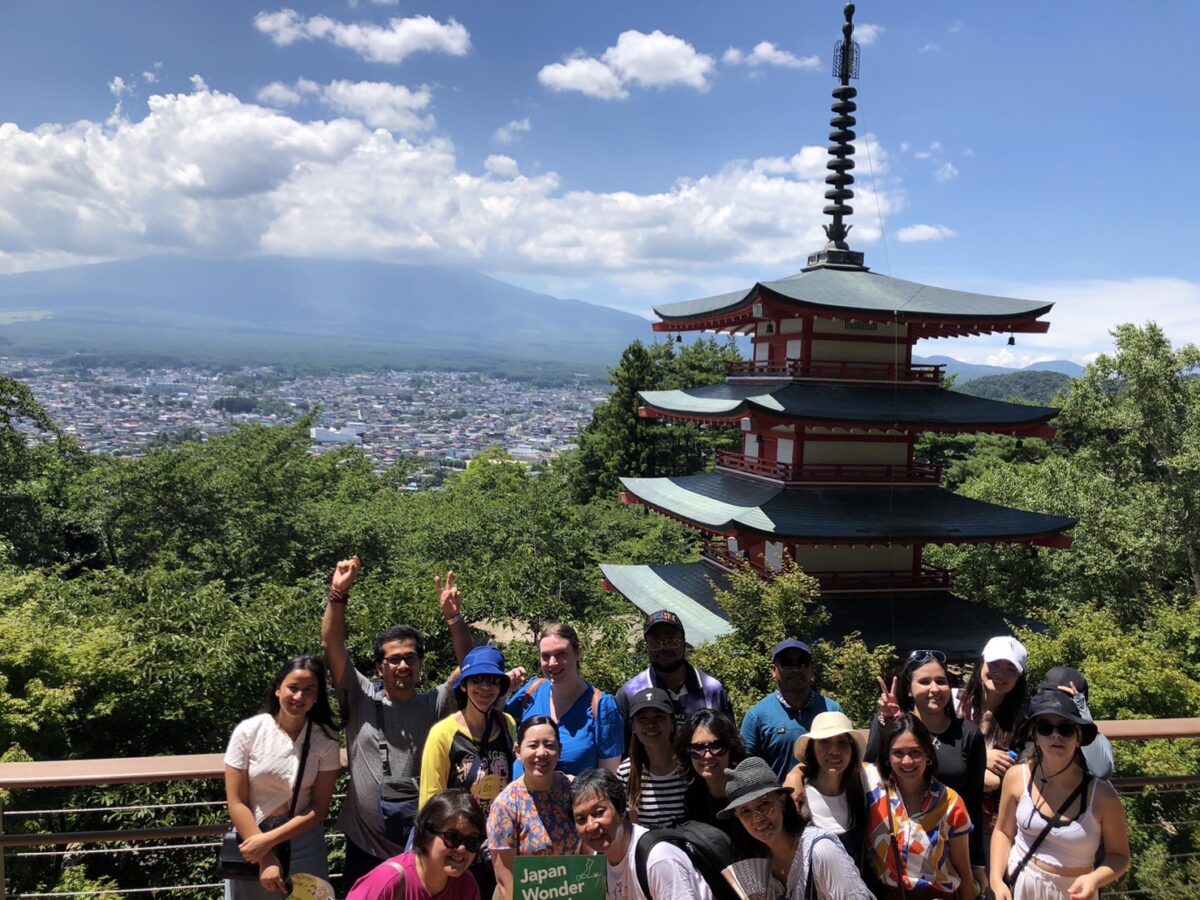 Follow us on Instagram, Facebook, Twitter, and TikTok for more travel inspiration. Or tag us to get featured!
Happy traveling!
Stay informed of the best travel tips to Japan, the most exciting things to do and see, and the top experiences to have with the Japan Wonder Travel Newsletter. Once every two weeks we will introduce you to our latest content.
Other Articles you Might be Interested in