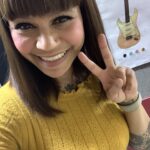 Writer's Profile
Misty Fujii is a Canadian who moved to Osaka, Japan in 2019 and married her Japanese sweetheart. In 2022 they had a baby and moved to Fukui for the clean country air. She is a DJ who teaches English part time and writes in order to share Japan with the world. She gets excited about collecting vintage vinyl records, food of all countries, travelling and renovating her traditional Japanese house.
This post may contain some affiliate links. When you click through and make a purchase we may receive some commission, at no extra cost to you.
Are you deciding where to stay on your next trip to Tokyo? Shinjuku is a famous city with many things people expect when they think about Tokyo: bright neon lights, skyscrapers, entertainment, and the world's busiest train station. Oh yeah, and Godzilla lives here too. With all that in mind, it's no wonder Shinjuku is often ground zero for tourists. With so many hotels, we've narrowed it down to ten of the best and most memorable hotels in Shinjuku. 
Shinjuku Bar Hopping Tour: Experience Tokyo's Nightlife in Izakaya
ExploreShinjukuonthisbar-hoppingtourwithaprofessionalbilingualguide!ShinjukuisthebiggestdrinkingtowninTokyo,andourbar-hoppingtourwilltakeyoutothebestspotstoenjo...
1. Park Hyatt Tokyo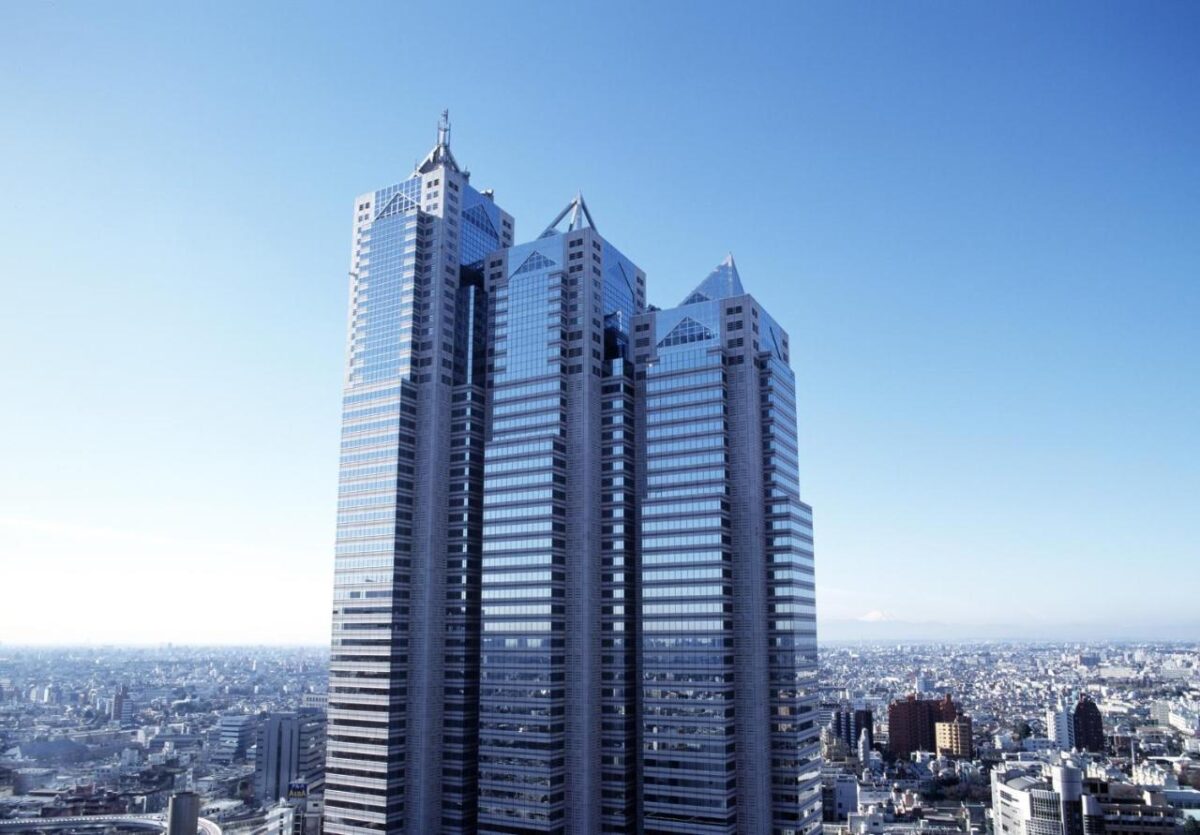 To say that the Park Hyatt Tokyo is legendary would be an understatement. Offering luxury right in the heart of Shinjuku, the views here are incredible. With rooms that can see as far as Mt. Fuji and the tucked away 52nd-floor New York Bar, it's no surprise that many celebrities choose this hotel. In fact, the Oscar-winning Sofia Coppola movie Lost in Translation was filmed here, making the hotel a centerpiece of the film. The hotel offers a swimming pool, spa, gym, and guest rooms with deep soaking baths as some of the many amenities to make anyone feel famous while staying here.
2. Hotel Gracery Shinjuku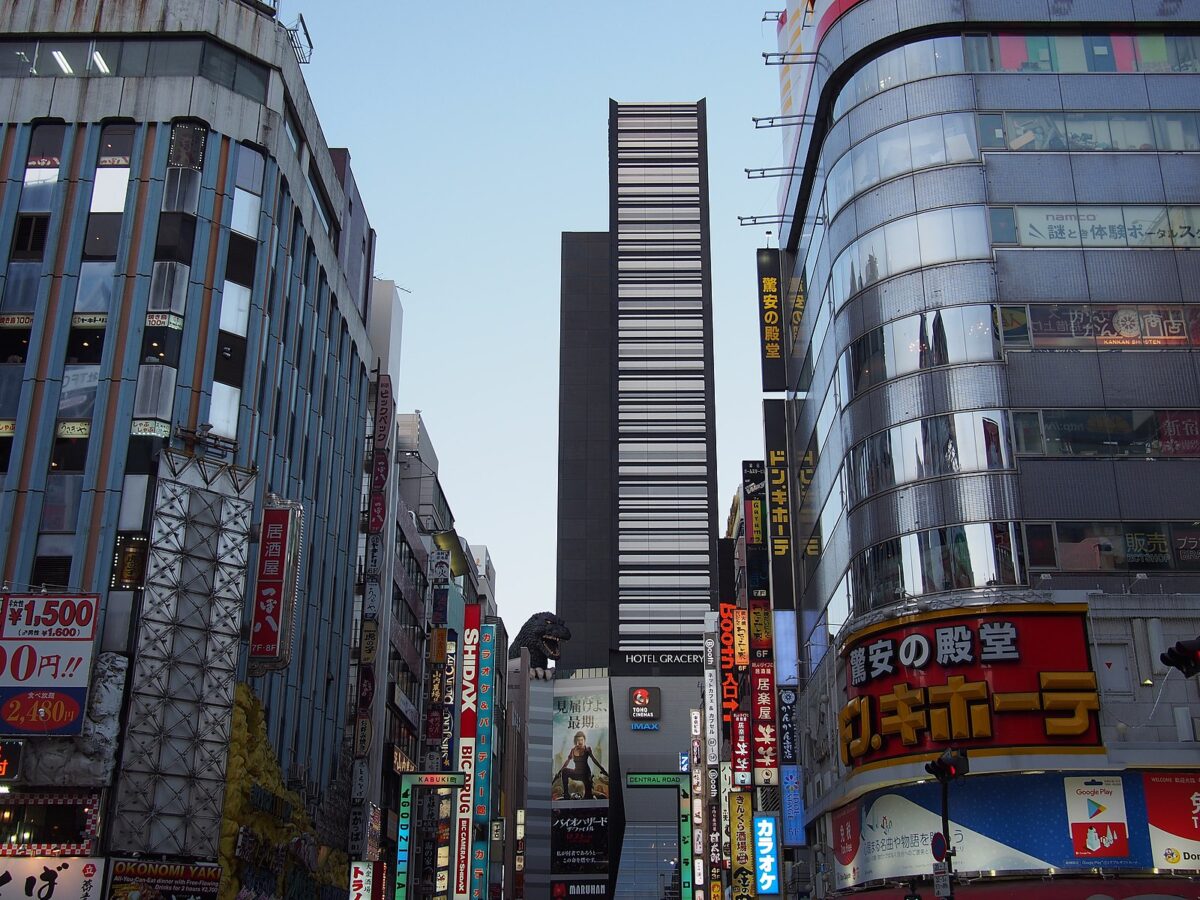 Home to Godzilla, who peers over the hotel at anyone walking by, the Hotel Gracery Shinjuku is a stone's throw from Shinjuku Station's east exit. Also known as The Godzilla Hotel, thanks to its most esteemed guest, this skyscraping accommodation sits on top of a movie theatre starting on the 8th floor. Rooms come in single, double, twin, and triple versions to accommodate solo travelers to families. The location is ideal for sightseeing and enjoying Shinjuku's electric nightlife. You can also get up close and personal with Godzilla during your stay; the hotel features a Godzilla room where you can bunk with the monster and a Godzilla view room looking out at him.
3. Keio Plaza Hotel Tokyo Premier Grand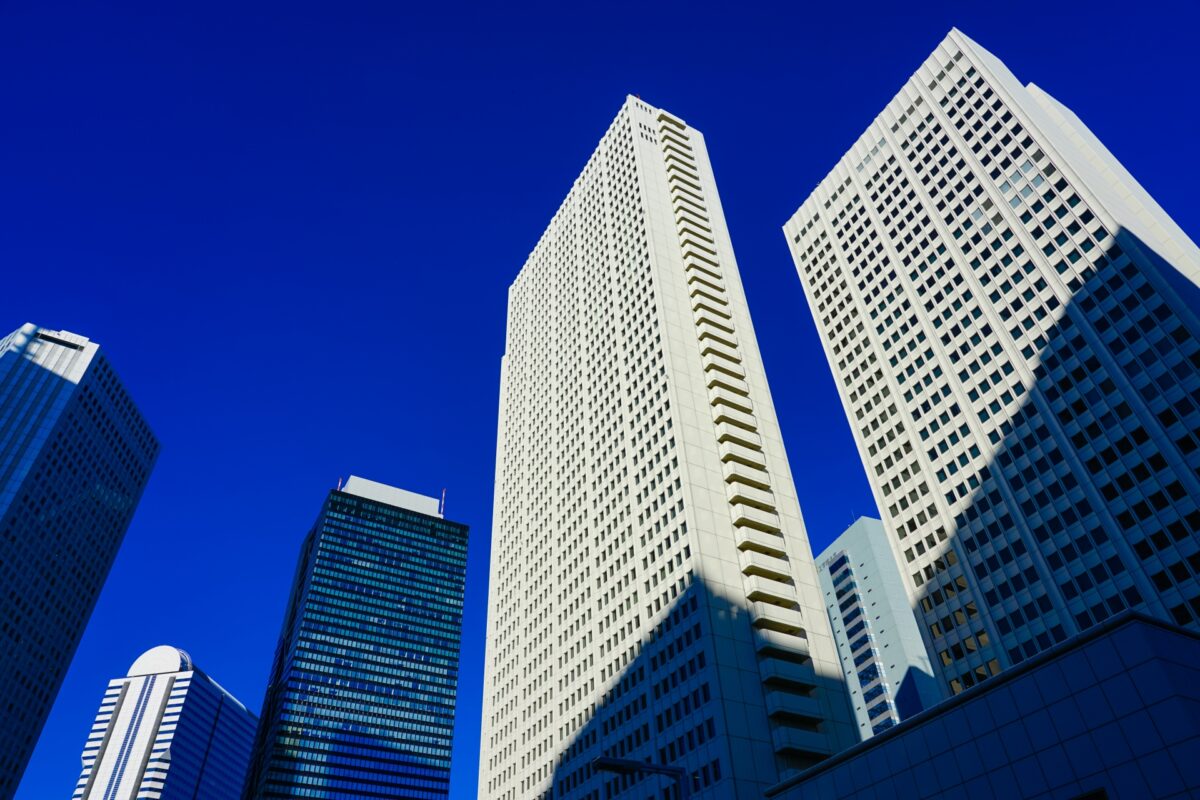 Step away from the bustle of the city at a luxury hotel that provides a chance to relax in style. Elegant rooms and lounges offer panoramic views and many different types of food and drinks across its 11 restaurants. One of the hotel's main features is a large outdoor sky pool which is a happening spot in the hot Tokyo summer with nighttime events. Every room comes with high-end amenities, adding to a blissful stay.
4. MIMARU TOKYO SHINJUKU WEST
Apartment-style hotels mean that the Mimaru Tokyo Shinjuku West Hotel is perfect for families and small groups. Each room has a bathroom, a fully furnished kitchen, and dining areas. Some rooms even have a tatami area to relax in. What also makes this hotel unique is that it offers monthly plans for guests who are visiting Tokyo for extended stays. The hotel also provides plans for groups of women travelers, offering luxury beauty items like face massagers and premium hair appliances.
5. Hilton Tokyo Hotel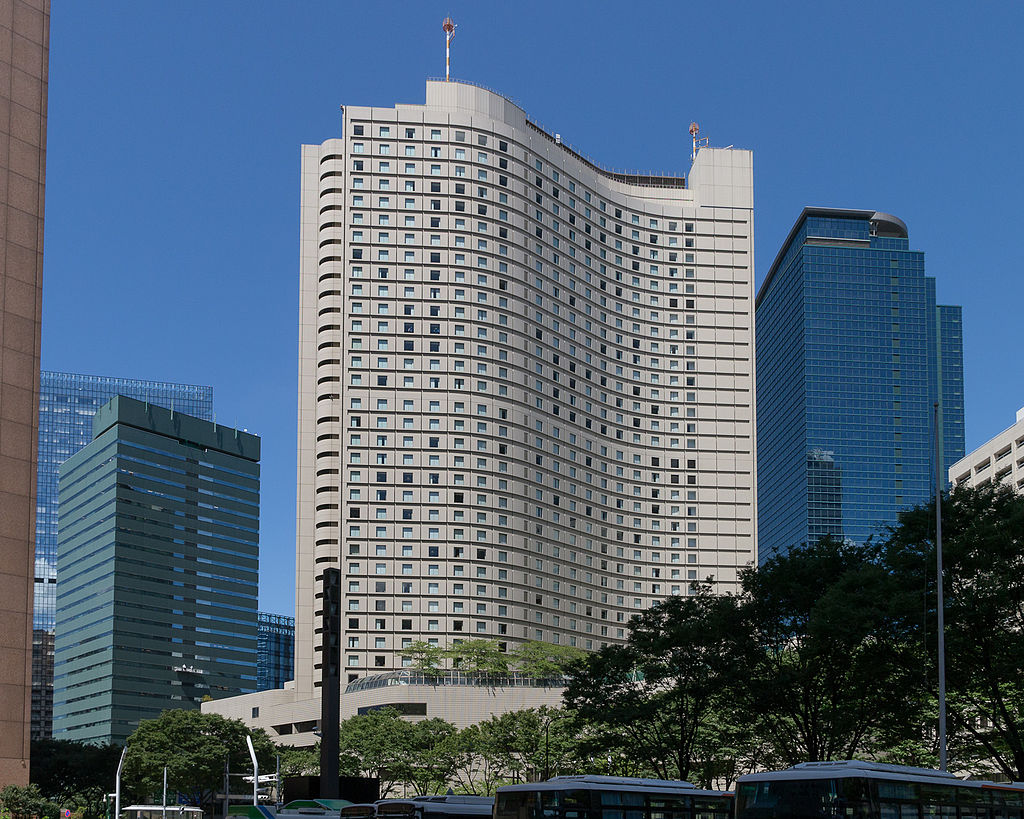 Hilton is a globally trusted brand, and the Hilton Tokyo Hotel is no exception. Overlooking Shinjuku and Shinjuku Park, the rooms are stylish and contemporary. The on-site amenities are excellent and include rooftop tennis, a fitness center, a sauna, a hot tub, and a swimming pool. There's also a variety of dining and drinking options from Japanese, Western, and Chinese, and even an English pub.
6. Hyatt Regency Tokyo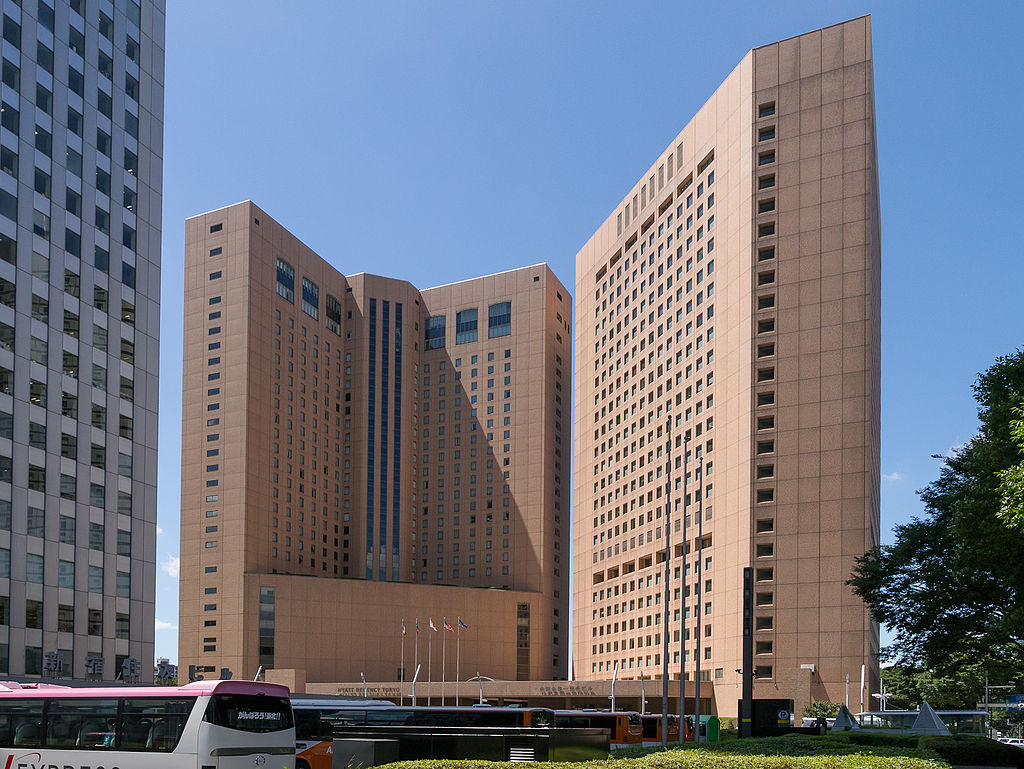 Another trusted hotel brand, the Hyatt Regency Tokyo, was the first Hyatt to open in Japan. The rooms are stylish, large and offer beautiful views of Shinjuku Park below. The hotel offers restaurants and bars ideal for any scene, from casual to classy. Guests who book club rooms or suites can access the exclusive Regency Club Lounge with complimentary breakfast, tea, and cocktails. There's also a spa and fitness center to maximize your well-being after exploring the streets and sights of Tokyo.
7. Kimpton Shinjuku Tokyo, an IHG Hotel
Surrounded by Shinjuku's skyscrapers is the Kimpton Shinjuku Hotel, inspired by New York City in its design. The hotel aims to bring creativity to life and always has something exciting happening, from art installations to pop-up restaurants. Nestled among the commotion of the city, the hotel has a relaxing terrace bar. It features amenities like yoga mats in every room, a fitness center, and bicycles available to rent. The hotel is children and family-friendly with gifts, just-for-kids amenities, and babysitting services. But what sets this hotel apart is that pets are welcome too! They even get their own comforts like plush beds, food, and water bowls.
8. Rihga Royal Hotel Tokyo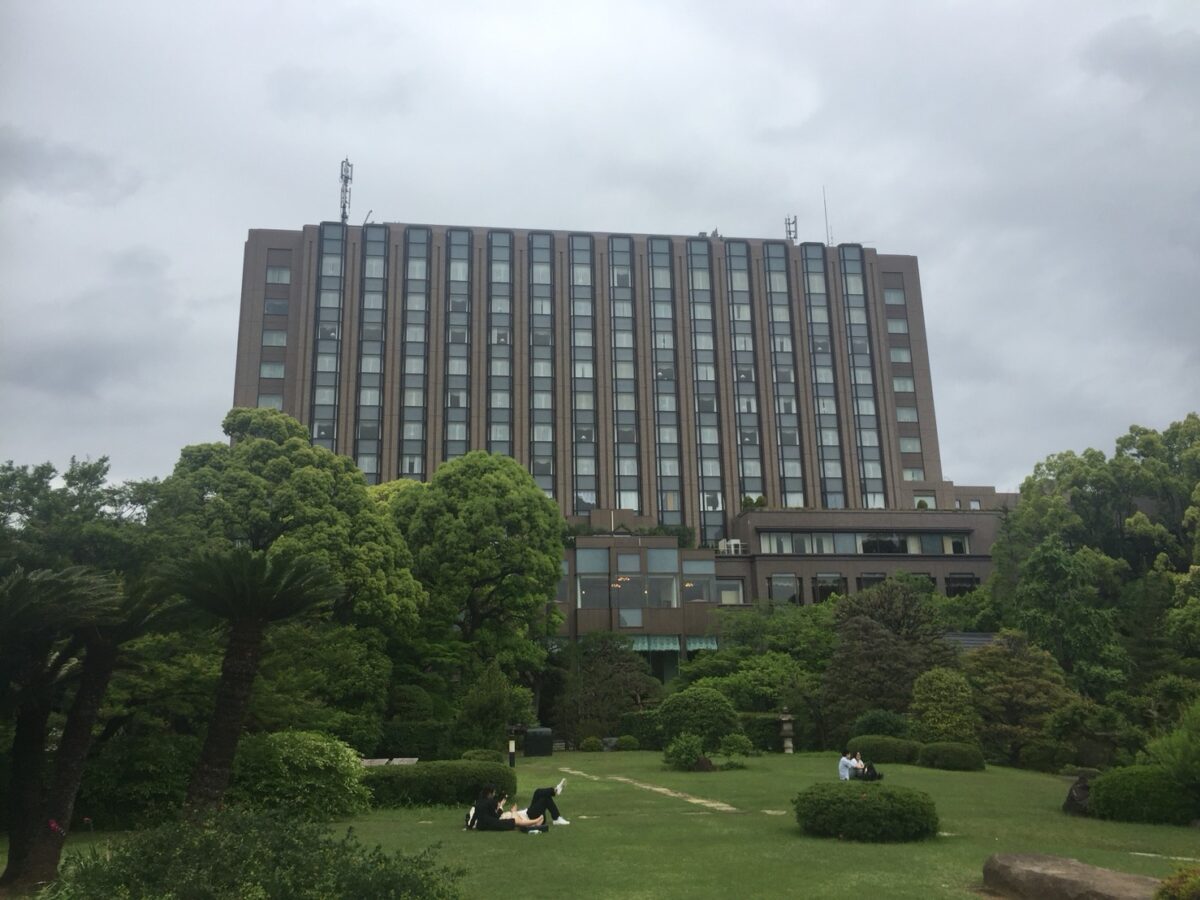 This hotel is the spot for leisure and luxury, proving that not all of Shinjuku is a busy, hectic city. The hotel is in the Waseda area of Shinjuku, surrounded by Okuma Garden's lush, green scenery, where you can take in the sights of the four seasons. The style of the hotel is European-influenced, with vaulted ceilings, bay windows, and elegant decor. The rooms feel absolutely regal with elegant rooms and furnishings. There is a spa, full gym, and swimming pools for training and leisure at an additional cost, and multiple dining areas serving an assortment of food.
9. La'gent Hotel Shinjuku Kabukicho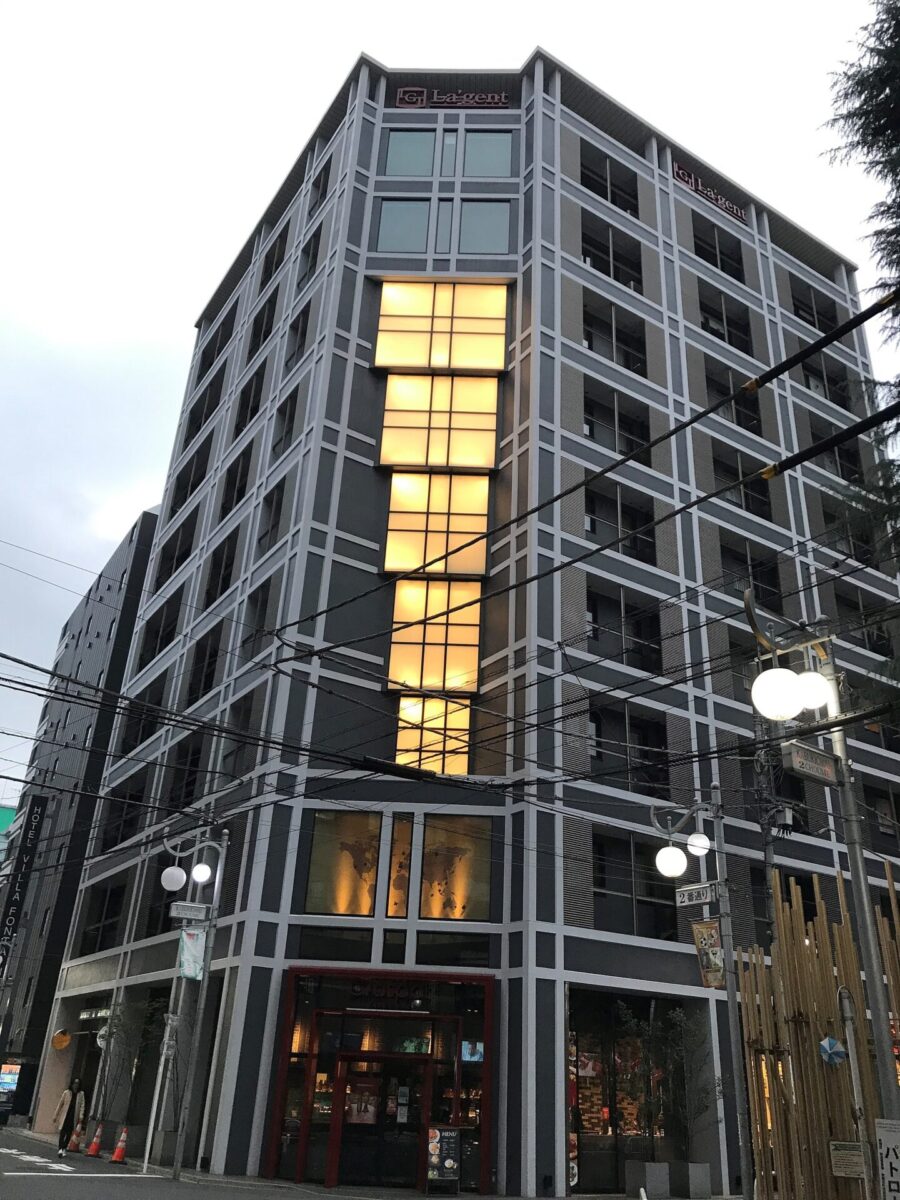 Don't let the fancy french name fool you; this is a laid-back hotel for hip travelers. As a trendier-styled hotel with fewer frills than the accommodations mentioned above, this one gives off a boutique hotel vibe. Cool art, modern decor, and an ideal location for sightseeing and nightlife are the most significant perks here. The hotel has everything you need if you plan to explore Tokyo instead of lounge around a hotel; flat-screen TVs, wifi, and a bar.
10. Odakyu Hotel Century Southern Tower
Right in the middle of Shinjuku is the Odakyu Hotel Southern Tower, giving you sweeping views of the city and Yoyogi Park. The rooms are comfortable, with varying sizes depending on your need and budget. Two restaurants and a lounge serve creative and sumptuous dishes or afternoon tea. The hotel has no fitness room, pool, or spa inside. Still, it offers complimentary passes to the gym across the street to use its exceptional facilities, including an indoor swimming pool.
Wherever you choose to stay, you'll have a great time exploring one of Tokyo's most vibrant areas. Each hotel has its perks, and you'll be sure to find the right one for you!
Japan Wonder Travel Tours in Tokyo
Japan Wonder Travel is a travel agency that offers guided tours throughout Japan.
From private walking tours to delicious Food and Drink tours, we can help organize the best tours just for you! If you want to explore Japan and learn more about the history and backstories of each area you are traveling in, our knowledgeable and friendly guides will happily take you to the best spots!
In addition, we can provide you with any assistance you may need for your upcoming trip to Japan, so please feel free to contact us if you have any questions or need some help!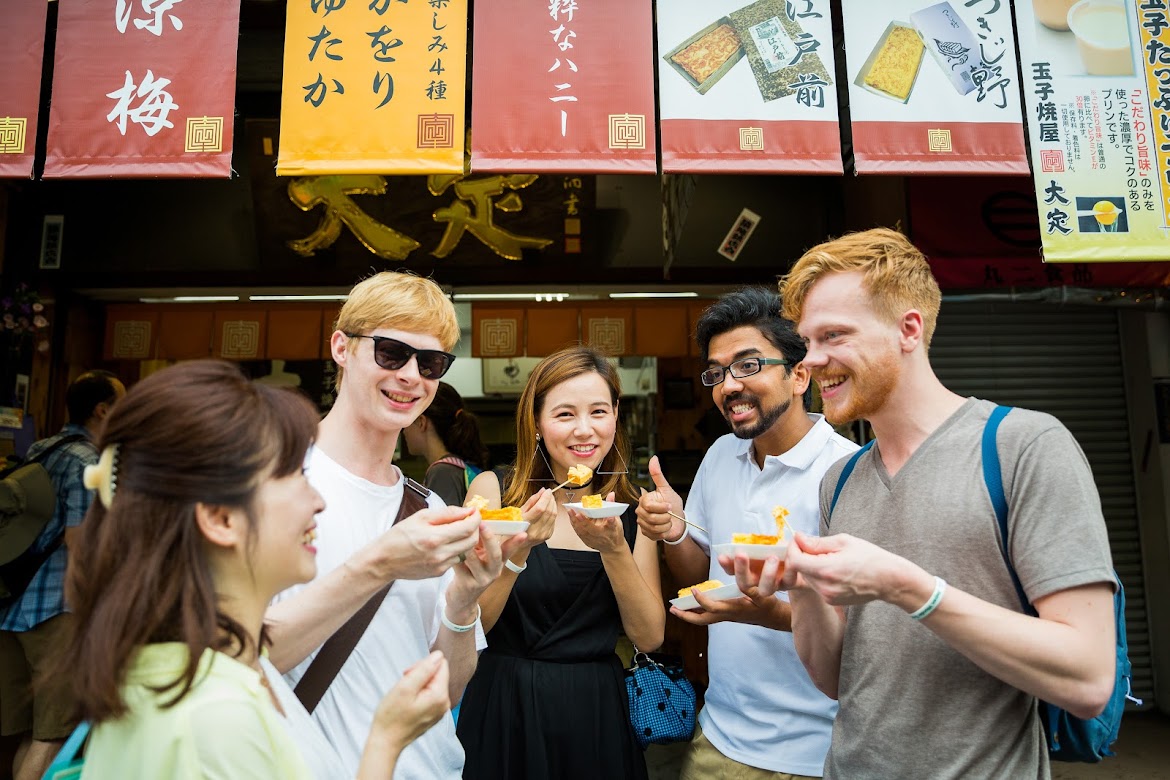 ▶Tokyo 1–Day Highlights Private Walking Tour (8 Hours)
There's no better way to explore an area than taking a tour with a knowledgeable local guide. You will have the chance to learn about the history and interesting background stories of Tokyo, as well as discover some hidden gems which can be hard to do without a guide.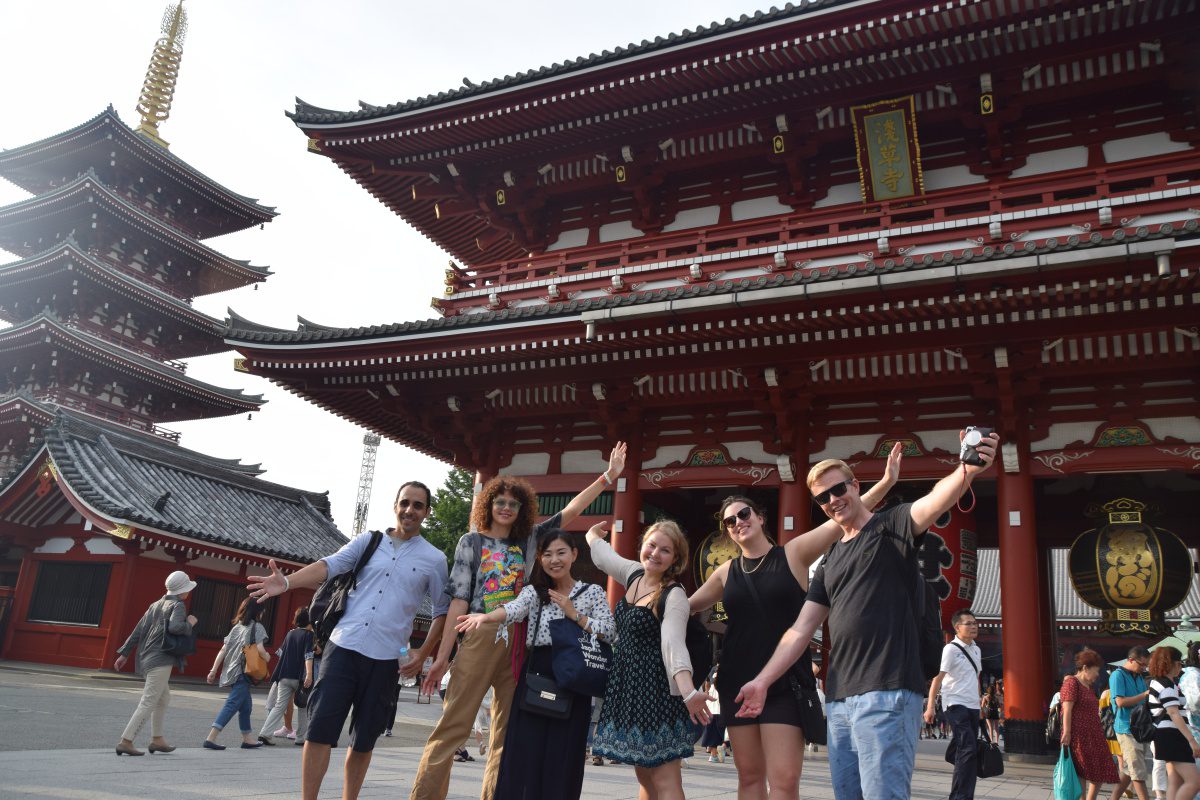 ▶Shinjuku Bar Hopping Tour: Experience Tokyo's Nightlife in Izakaya
Check out the best spots in Shinjuku while bar hopping through the lively and vibrant area. Try some delicious local food and drink as you explore the narrow yet photogenic alleys that the town has to offer. Experience Japanese izakaya culture and drink in Shinjuku like the locals!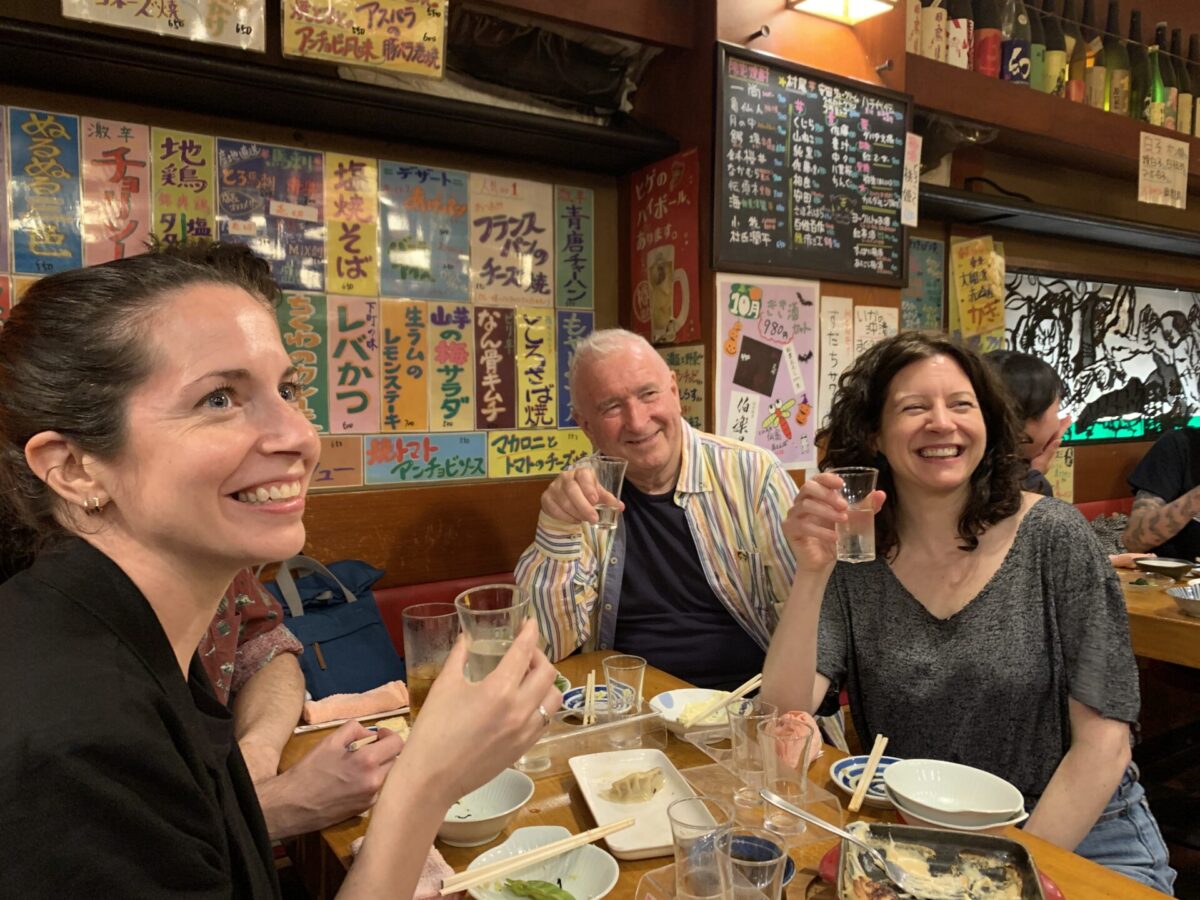 Find the Other Tours
▶Tour Packages
If you want to make travel easier, we suggest you look into tour packages.There are a wide range of tour packages out there to suit the accomodate for each traveler needs. Click the button below to find the best tour package from various Tour Operators!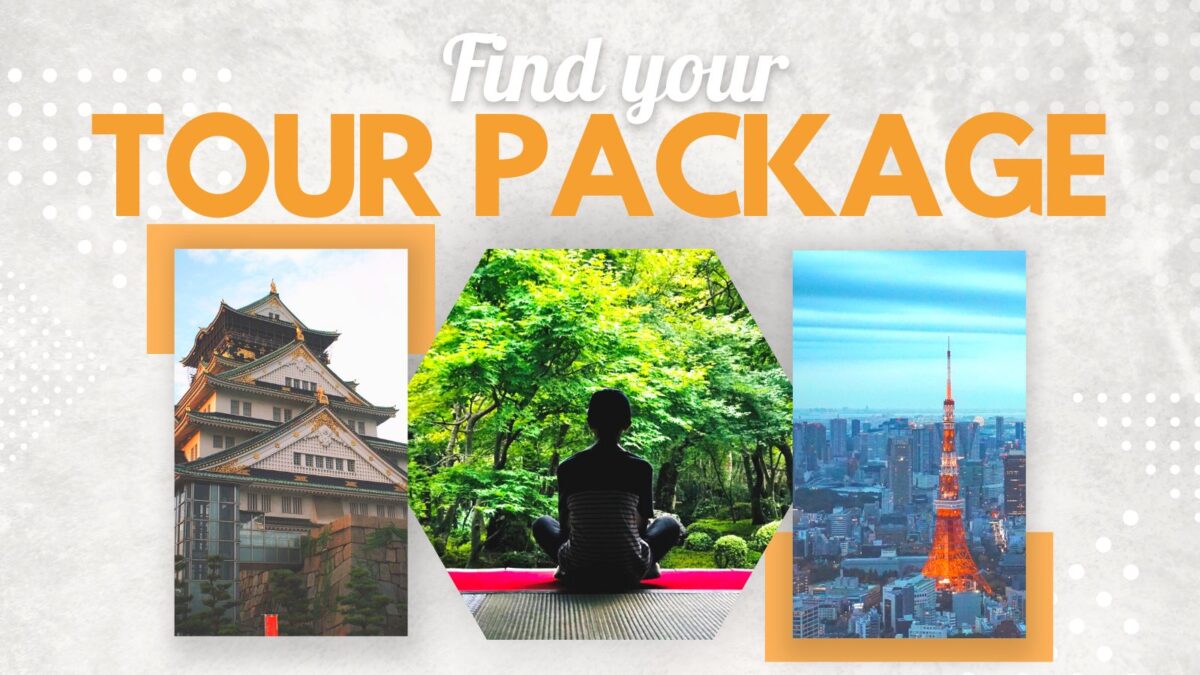 Follow us on Instagram, Facebook, Twitter, and TikTok for more travel inspiration. Or tag us to get featured!
Happy traveling!
Stay informed of the best travel tips to Japan, the most exciting things to do and see, and the top experiences to have with the Japan Wonder Travel Newsletter. Once every two weeks we will introduce you to our latest content.

Other articles you might be interested in