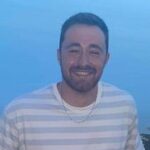 Writer's profile
David Meskens is an intern from Belgium. He is a last-year International Business Management student from Thomas More in Belgium. He came to Japan to learn as much as possible from the Japanese culture and to get some work-ready experience. He is a big sports fan. Basketball is his favorite, and he recently became passionate about Sumo wrestling after attending an event in Japan.
This post may contain some affiliate links. When you click through and make a purchase we may receive some commission, at no extra cost to you.
If you are coming to Tokyo mid to late April, the sakura season should be over by then as most sakura forecasts predicted. The most commonly seen sakura tree is the somei yoshino variety. Only five petals make up each blossom of this single-flowering species. The beautiful green leaves begin to emerge later after the flowers have bloomed, and the flowers' color gradually changes from light pink to dazzling white as they approach full bloom. However, most of them would have bloomed when you arrived in Japan. But don't despair, as there will still be some cherry blossoms for you to see in Tokyo, even in late April. The yaezakura or "double blossom" sakura bloom much later than their Yoshino counterpart.
In contrast to the somei yoshino, the yaezakura leaves emerge simultaneously with the opening of the flowers. They come in different varieties, each as beautiful as the other. If you want to learn more about the different sakura tree types, we have an article on the topic.
If you are interested in the Cherry Blossoms forecast of 2023, check out our up-to-date article about the Sakura Forecast below.
1. Imperial Palace East Gardens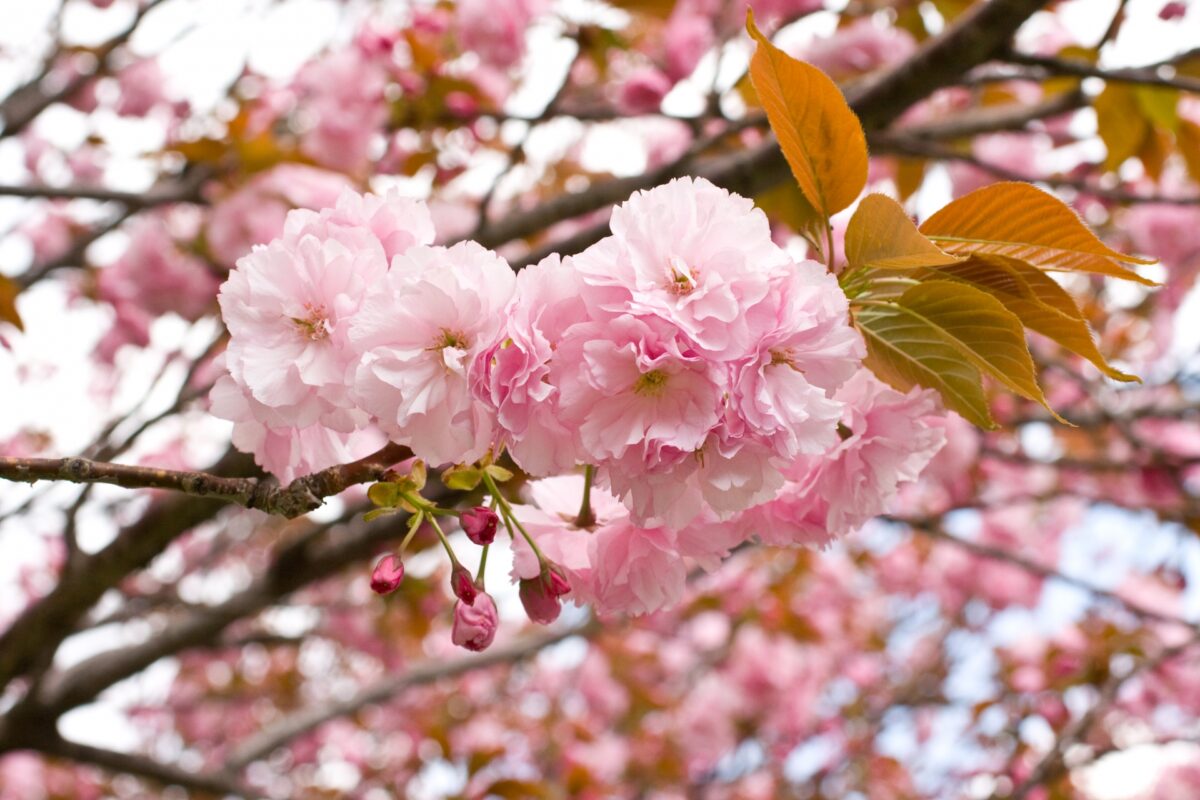 The Imperial Palace East Gardens are a part of the inner domain of the Imperial Palace, and they can be enjoyed all year round for free. It is one of Tokyo's most beautiful gardens and the last preserved Edo gardens in Japan. It is one of the best spots for viewing sakura trees, even after the sakura forecast. Some varieties of sakura trees bloom later than the usual sakura trees, which can be found in numbers in the Imperial Palace gardens. It is the perfect occasion for enjoying the warmer temperatures and sunny days of late April. Be sure to pay it a visit if you are in Tokyo in mid to late April!
Location: Imperial Palace East Gardens
2. Ueno Park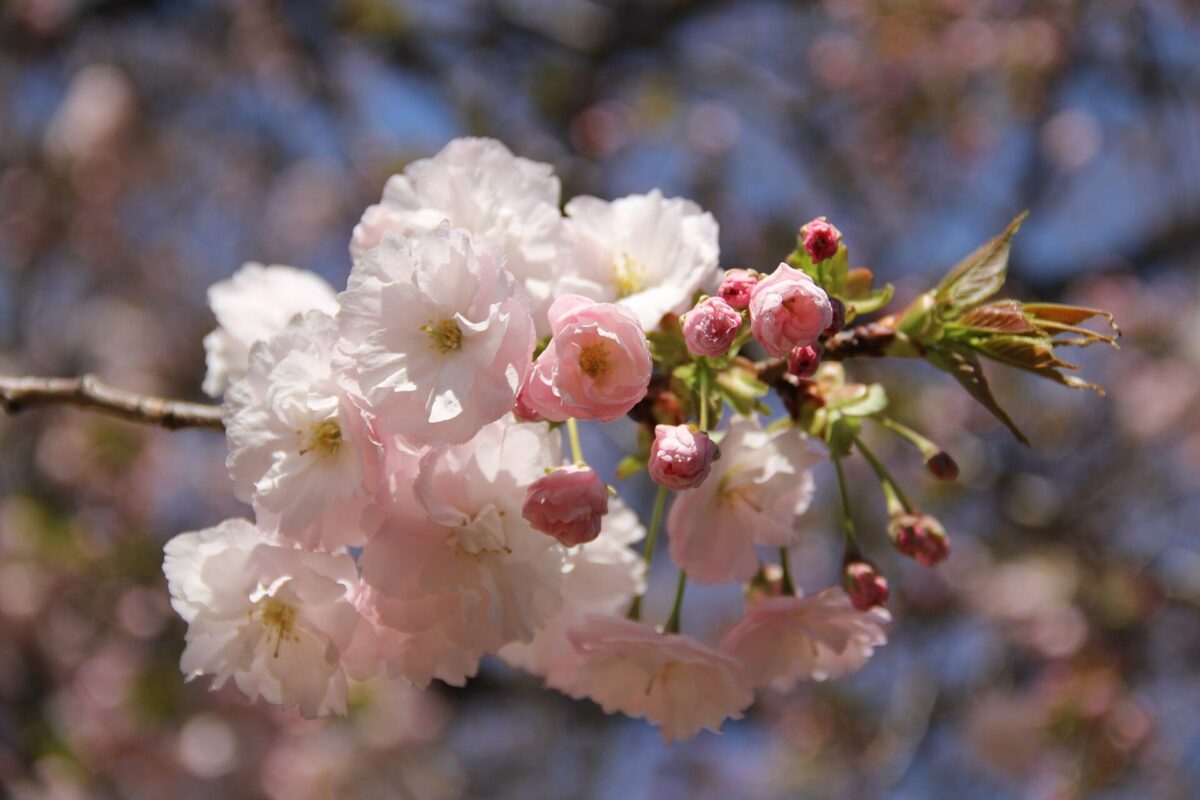 Ueno park is one of the biggest parks in Tokyo and a favorite destination of tourists. The park grounds have a long history; they were once a part of the Kaneiji Temple, one of Tokyo's biggest and wealthiest temples. Conflicts were fought there during the Boshin War. After the war, the park was made open to the general public and has since been a greatly sought-after destination for both residents and visitors. The park contains several museums, as well as several temples, shrines, and it even has the oldest zoo in Japan. Ueno park has many different kinds of sakura trees, making it one of the most popular Cherry Blossoms viewing spots. You can count on it to satisfy your Sakura-longing eyes even in mid to late April with its different yaezakura trees.
Location: Ueno Park
3. Mount Takao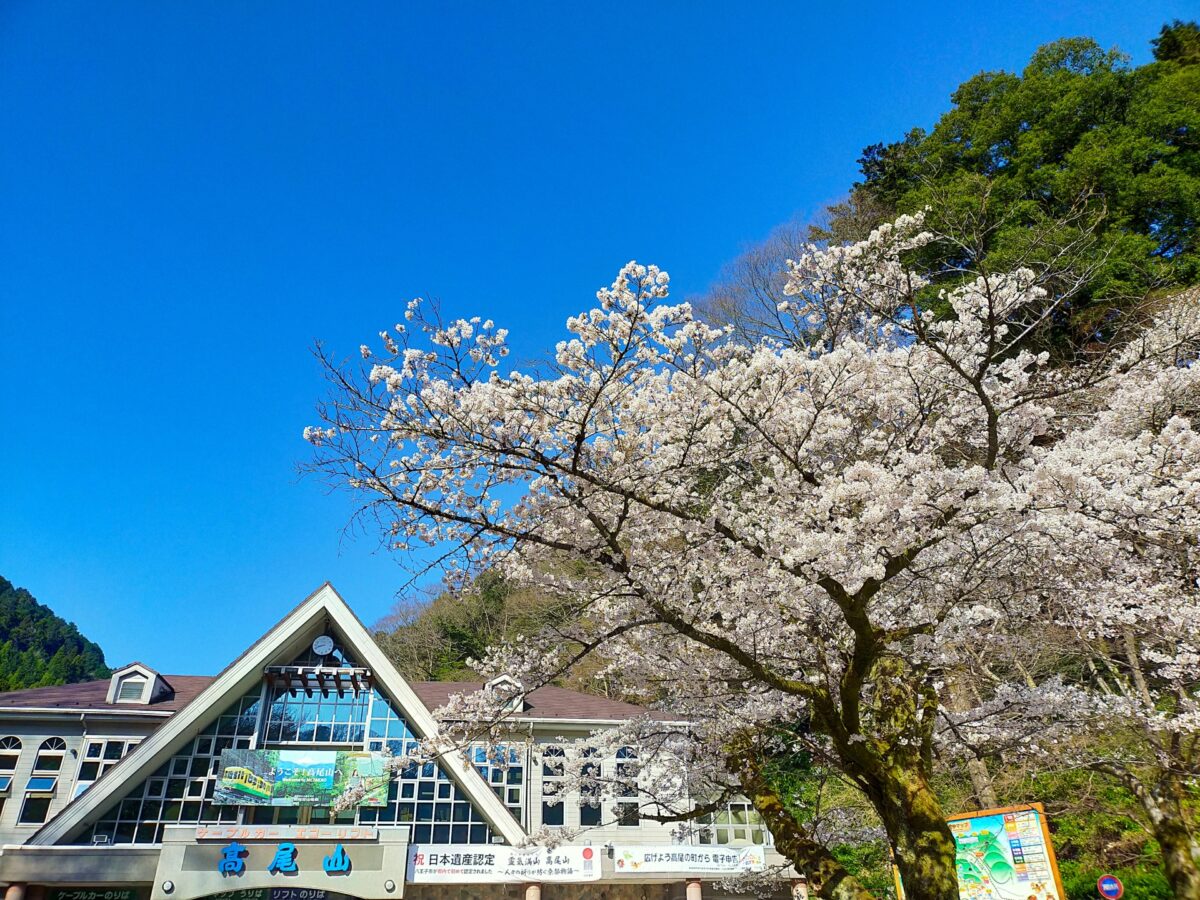 Mount Takao is often regarded as one of the best hiking spots near Tokyo, as you will be met with amazing views throughout the year. However, we are here for the sakura trees, and luckily, the sakura trees here bloom two weeks later than in central Tokyo. So, suppose you are looking for an escape from the vibrant city of Tokyo for a more peaceful scenery to look at cherry blossoms. In that case, Mount Takao is the place to go!
Location: Mount Takao
4. Shinjuku Gyoen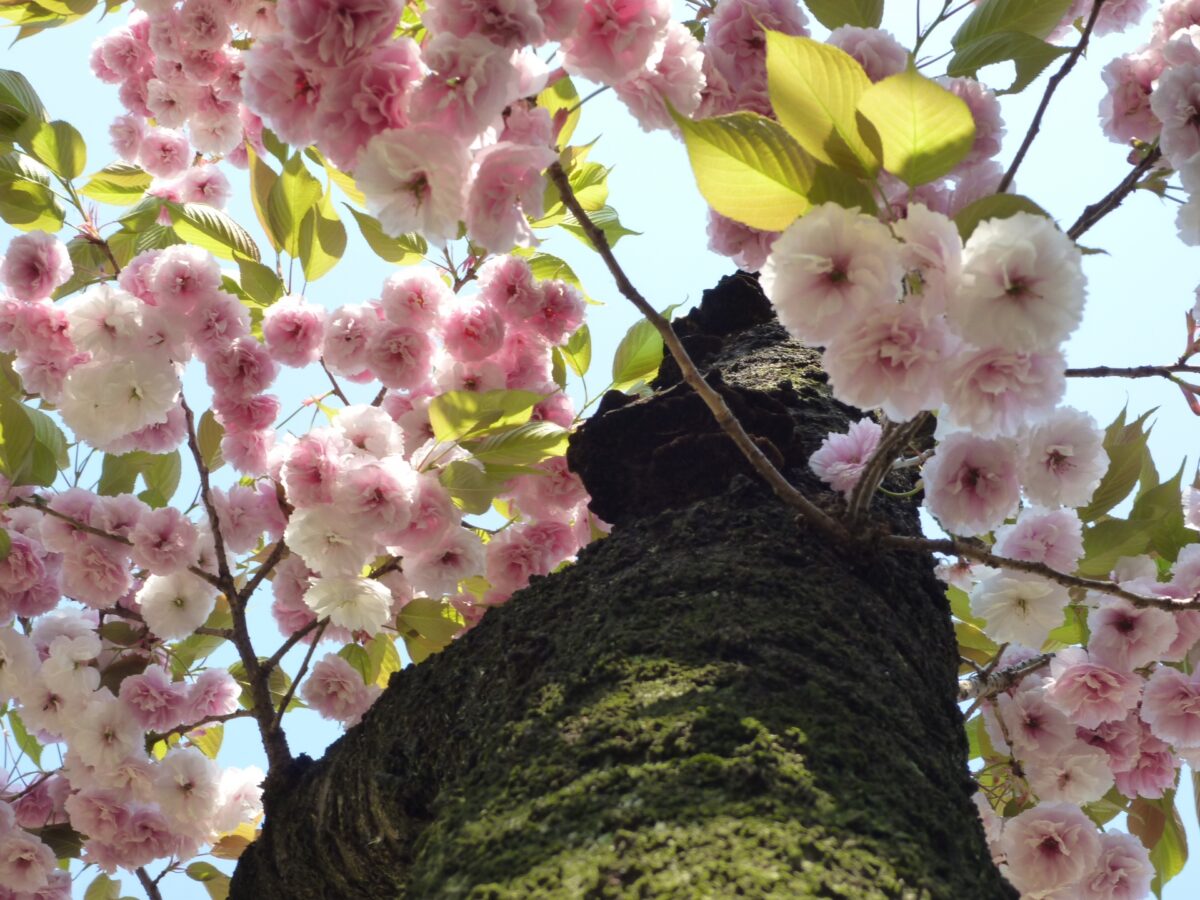 One of Tokyo's biggest and most well-known parks is Shinjuku Gyoen. The park, which is close to Shinjuku Station, offers a calm retreat from the bustling urban area around it with its spacious lawns, curving walking trails, and serene surroundings. The park has about 1100 cherry trees, which makes it a famous hanami spot in Tokyo. They have nearly 200 yaezakura trees that will fully bloom in late April!
Location: Shinjuku Gyoen
5. Asukayama Park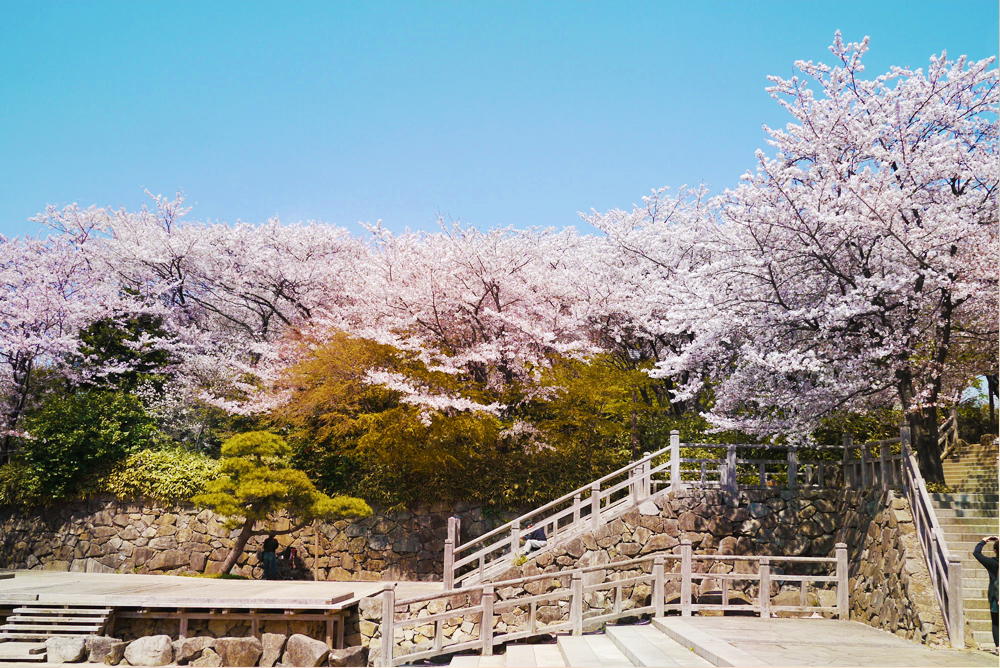 Asukayama park is located in northern Tokyo, in Kita ward, and is known for being one of Japan's oldest hanami viewing spots. Locals have cherished this park for generations since Tokugawa Yoshimune, the 8th Shogun, planted sakura trees there and opened the park to the public for cherry blossom viewing during the Edo period. Asukayama is mainly known for all of its beautiful Somei Yoshino trees, but they do have yaezakura trees that start blooming later, which will attract lots of people even during late April. If you want to see some sakura trees during your stay in Japan, this is another excellent place to add to your list.
Location: Asukayama Park
6. Hamarikyu Gardens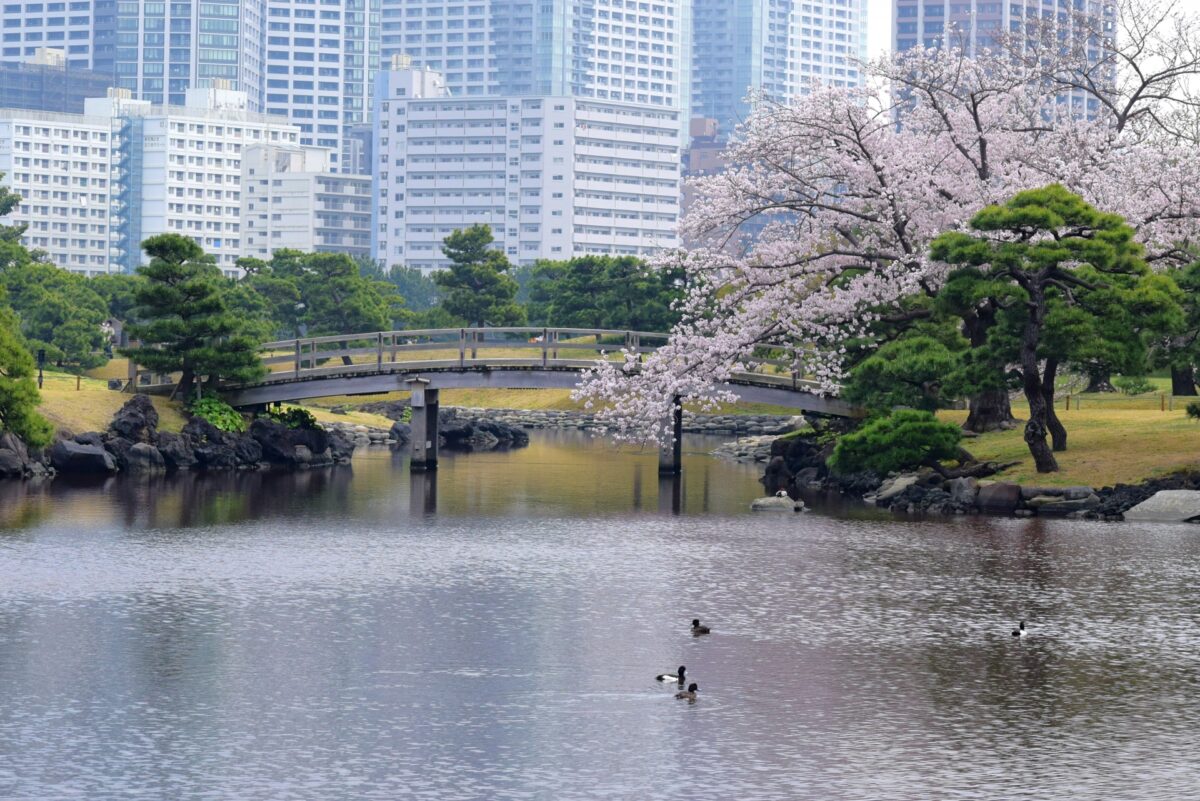 No photographer should miss the chance to go to Hamarikyu Gardens, as it is truly a stunning park. What was once formerly a feudal lord's estate and duck hunting ground, has now been transformed into a gorgeous landscape garden. Its greenery is a welcome sight for everyone who seeks to escape the concrete jungle of Tokyo. They have some varieties of yaezakura trees as well, which adds to the garden's overall aesthetic. A truly wonderful place for a nice walk!
Location: Hamarikyu Gardens
7. Koganei Park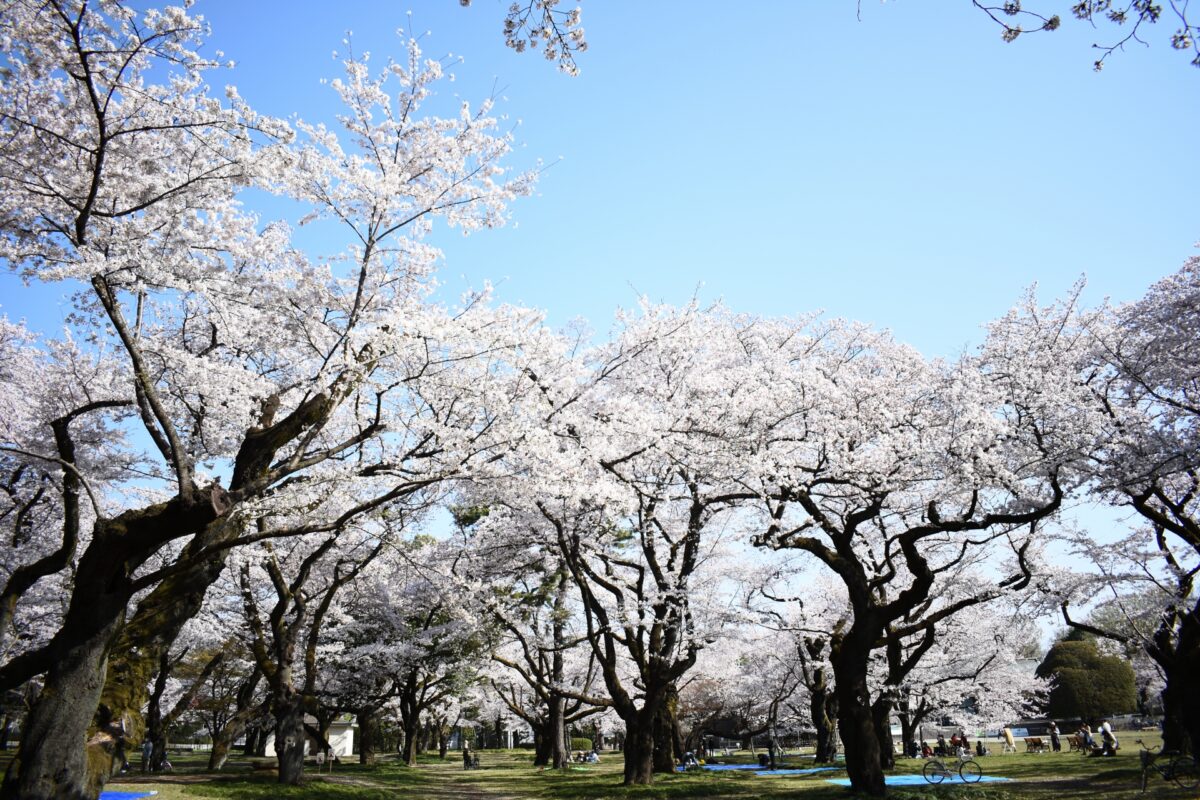 With around 2,000 cherry trees, this park is one of the biggest in Tokyo. With a rental bicycle, you can tour the park. The park is a well-liked location for outdoor activities like cycling, turf sledding, barbeques, and watching cherry blossoms in the spring. Again, our dear yaezakura trees can be found in sufficient quantity there for us to enjoy the cherry blossoms even during the later days of April.
Location: Koganei Park
8. Kinuta Park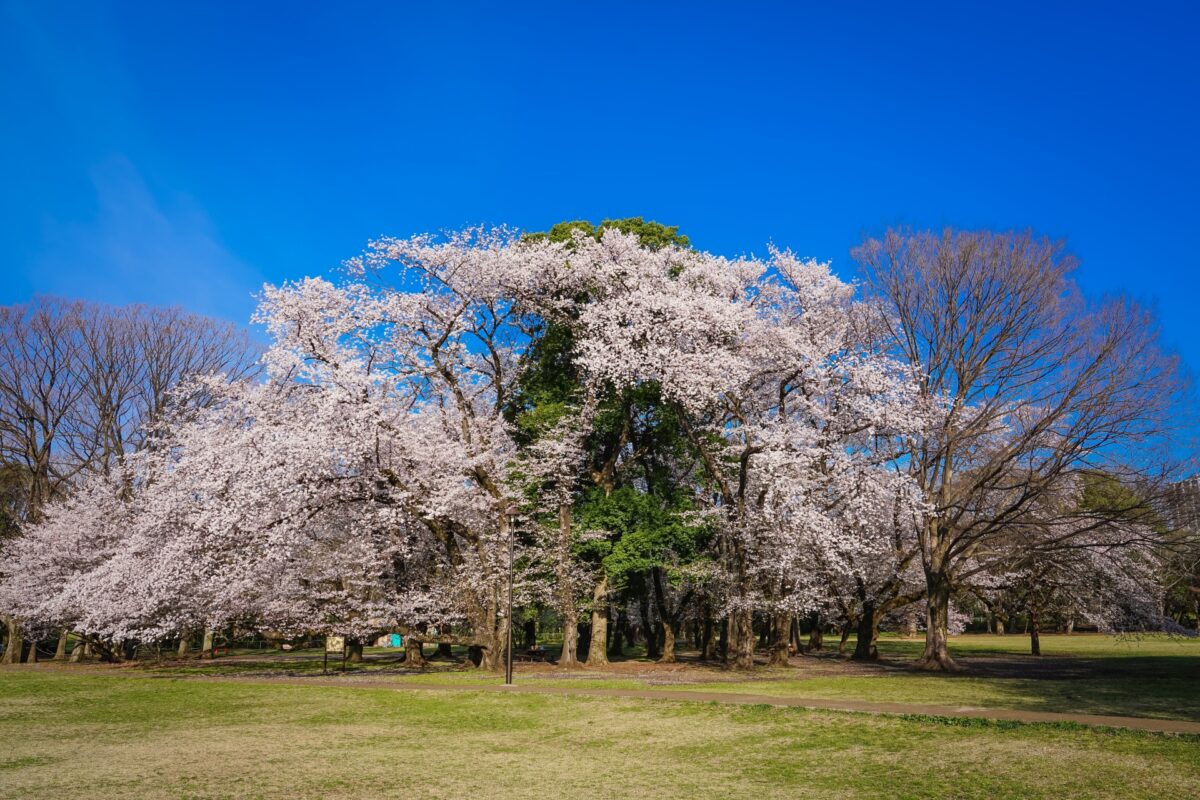 Setagaya Ward is home to the sizable Kinuta Park, a former golf course that opened in 1957. The park is often only used by residents of the neighborhood because it is a 20-minute walk from Yoga Station and relatively off the beaten path, making it a fantastic place to watch cherry blossoms without having a huge crowd joining in on the sakura tree show. Another reason is that the park has a variety of sakura trees, some of which bloom later than other sakura trees, allowing for prolonged sakura viewing times until late April. There is enough room in the park for guests to spread out a tarp and relish the warmer temperatures of late April while enjoying a quick picnic with family or friends.
Location: Kinuta Park
9. Kyu Shiba Rikyu Garden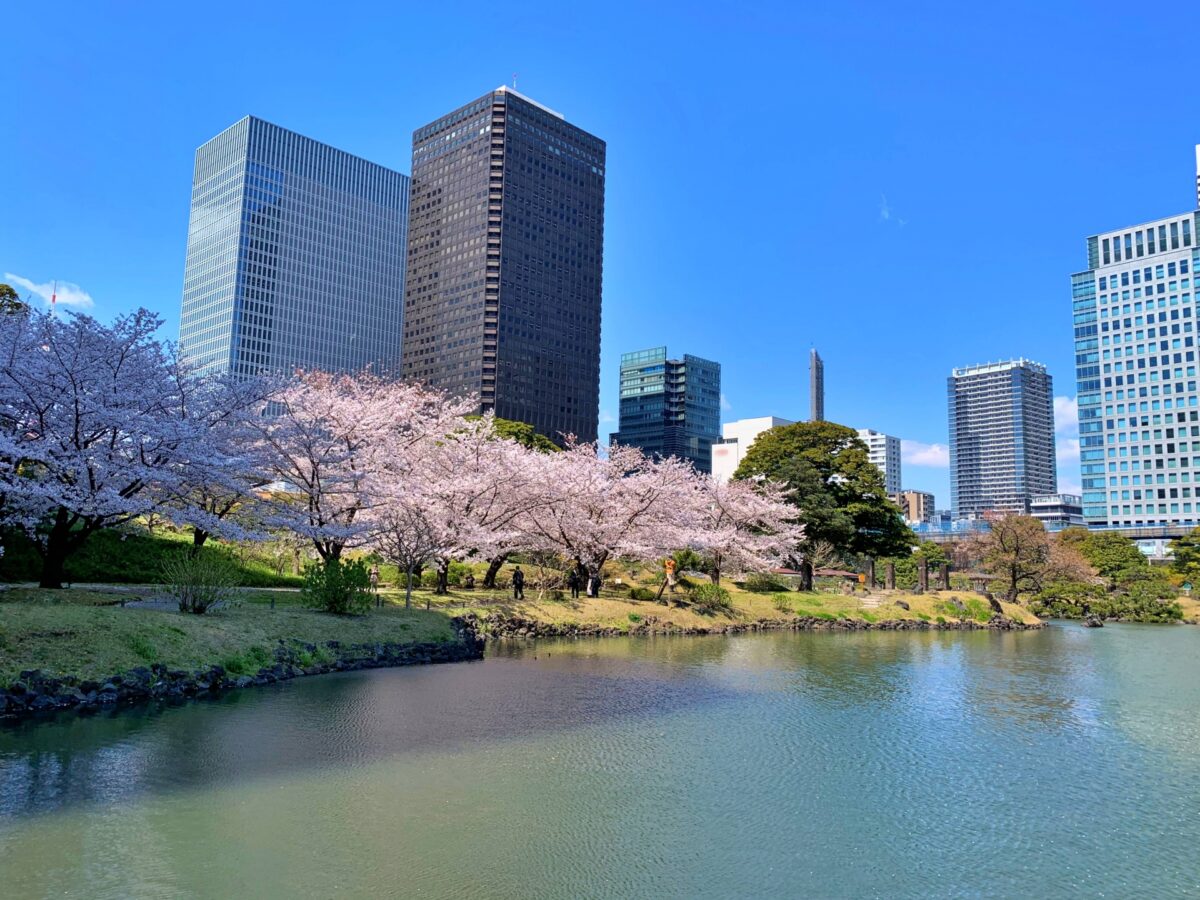 Located near Hamarikyu, Kyu Shiba Rikyu Garden is a little oasis in the center of Tokyo. During the Edo period, it served as a residence for feudal lords and government officials. Now it is a superb Japanese-style garden that is well taken care of. The garden features some Sakura trees, like our favorite yaezakura tree who bloom from mid-April to late April. If you are looking for a smaller, yet amazingly beautiful park, Kyu Shiba Rikyu Garden is the place to go!
Location: Kyu Shiba Rikyu Garden
10. Jindai Botanical Gardens
The site area of the Jindai Botanical Gardens, a botanical park in Chofu City, Tokyo, is roughly 490,000 square meters. Currently, there are about 4,800 different plant species and 100,000 trees planted. When it comes to flowers and trees, we can say with confidence that Jindai Botanical has it all. Amongst their various species of plants, they do have multiple sorts of cherry trees, some of which start blooming from mid to late April. Jindai Botanical Gardens is not a place where people gather in huge crowds since there is no place to play as the pathways are very small, and the gardens are designed solely for the purpose of watching and discovering the plants. It is ideal for plant enthusiasts and for us who are looking for late-blooming cherry blossoms.
Location: Jindai Botanical Gardens
This article was meant to help you find some places to watch the cherry blossoms if you have missed the earlier blooms during the month of March. We hope that you will be able to enjoy each one of these places and that they will satisfy your appetite for Sakura trees. And if you are looking for an unforgettable sakura experience, check out the link below!
NAKED's Sakura Night Garden at Shinjuku Gyoen 2023 Entry E-Ticket (3/31–4/23) -Rakuten Travel Experiences
Until April 23, the gardens of Shinjuku Gyoen make a magical transformation! Embark on an immersive digital adventure, as you enjoy fantastic light art displays...
Japan Wonder Travel Tours in Tokyo
Japan Wonder Travel is a travel agency that offers guided tours throughout Japan.
From private walking tours to delicious Food and Drink tours, we can help organize the best tours just for you! If you want to explore Japan and learn more about the history and backstories of each area you are traveling in, our knowledgeable and friendly guides will happily take you to the best spots!
In addition, we can provide you with any assistance you may need for your upcoming trip to Japan, so please feel free to contact us if you have any questions or need some help!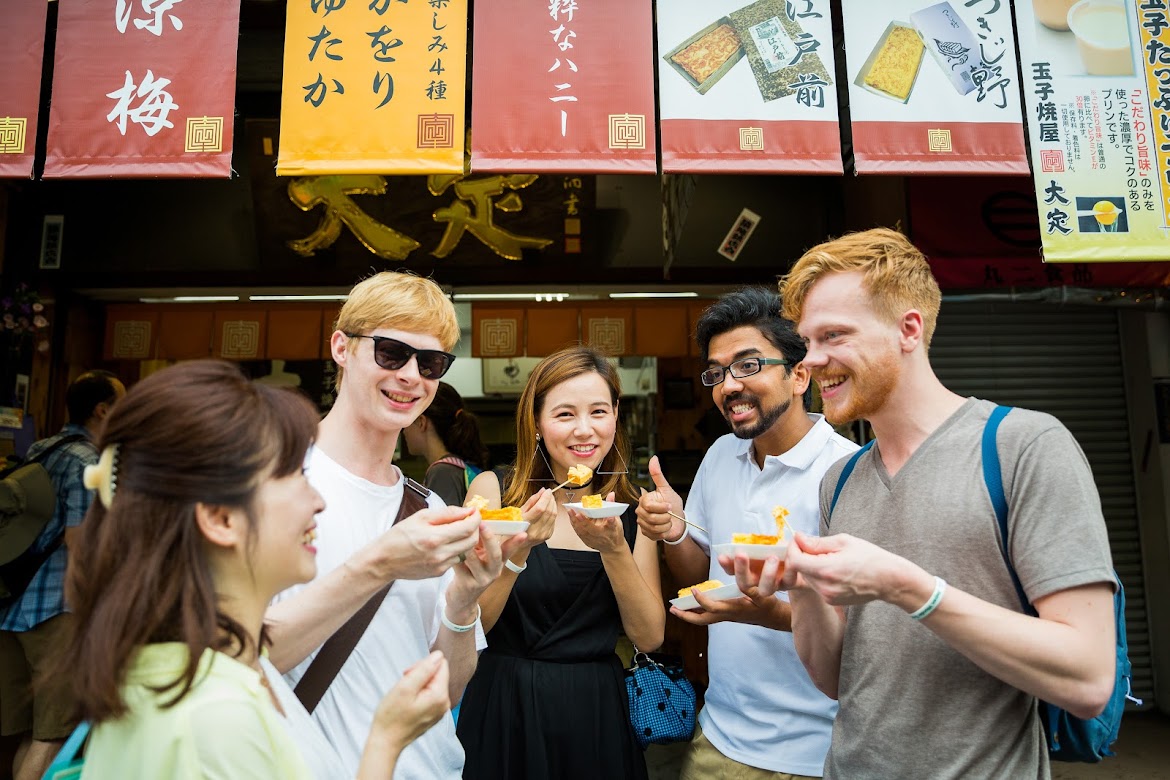 ▶Tokyo 1–Day Highlights Private Walking Tour (8 Hours)
There's no better way to explore an area than taking a tour with a knowledgeable local guide. You will have the chance to learn about the history and interesting background stories of Tokyo, as well as discover some hidden gems which can be hard to do without a guide.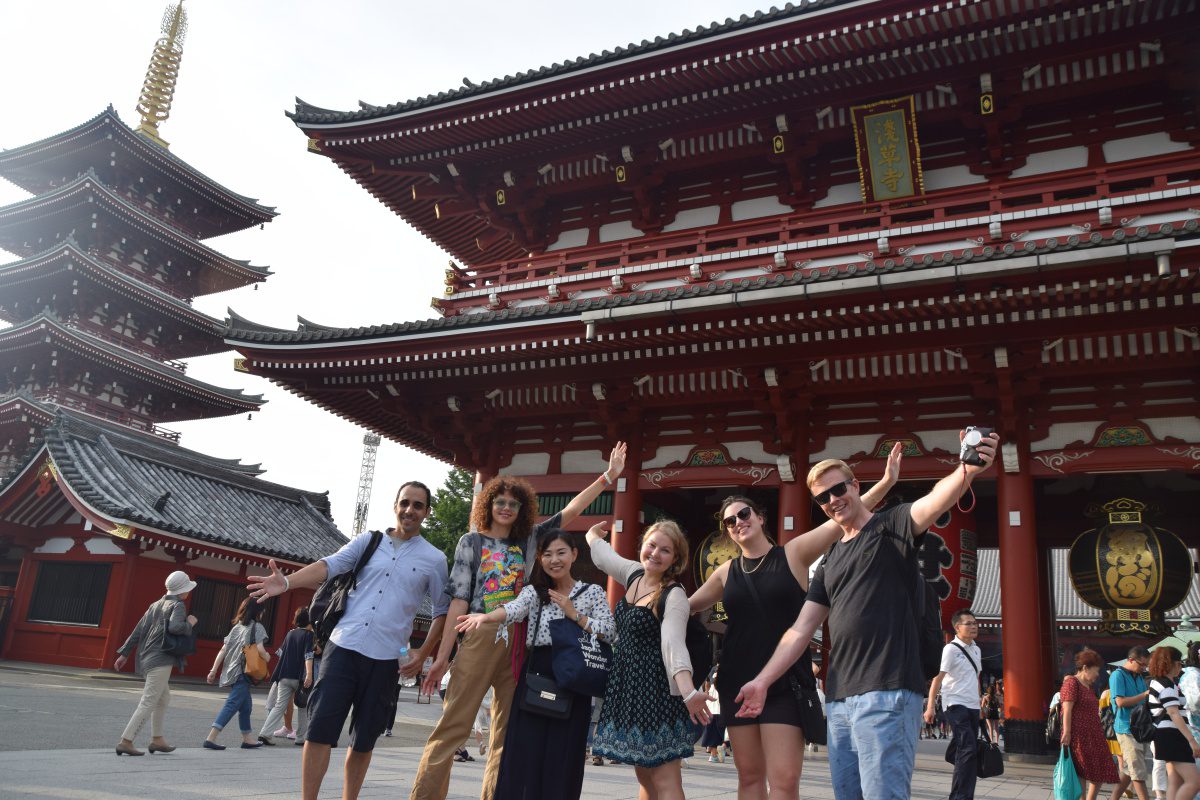 ▶Asakusa Local Bar Hopping Tour (Evening Tour)
Visit some of the local's favorite Izakaya and bars and enjoy Tokyo's drinking scene with your friendly guide. You will visit a few fun bars to introduce you to Japanese sake, food, and monja-yaki (one of Tokyo's specialties). Kampai (cheers)!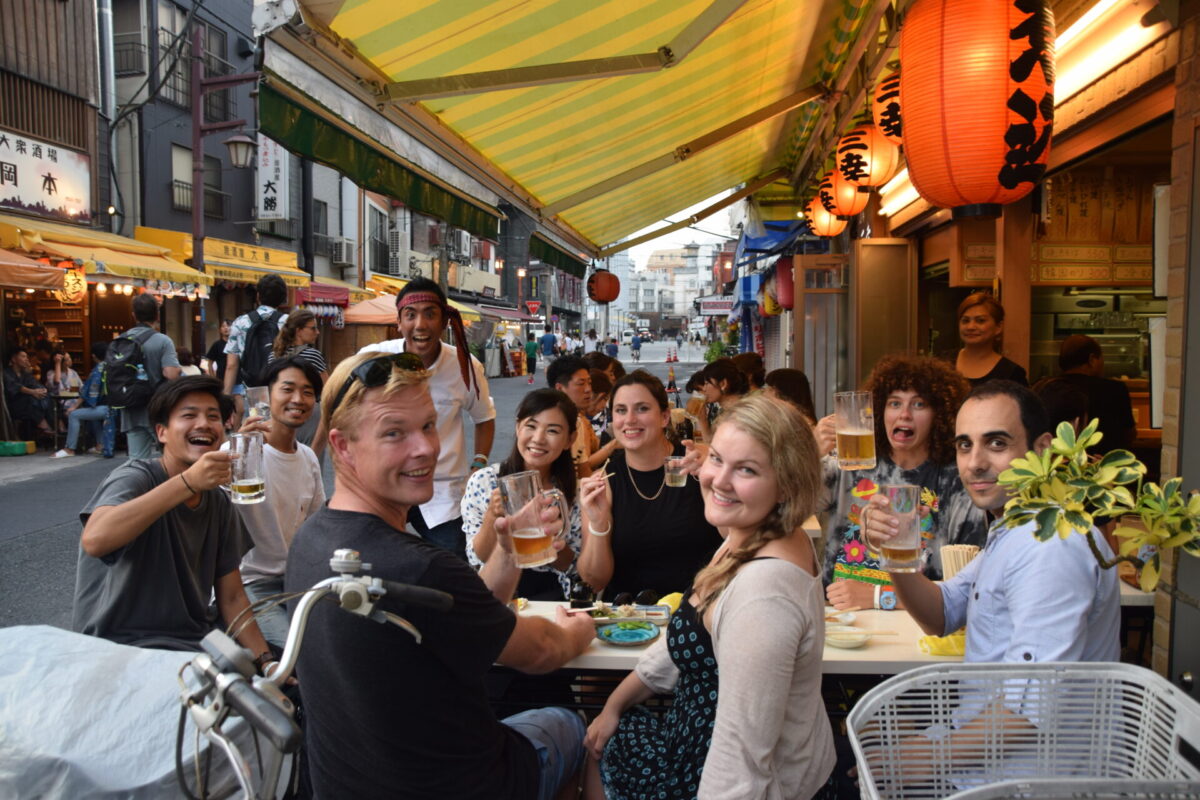 Find the Other Tours
▶Tour Packages
If you want to make travel easier, we suggest you look into tour packages.There are a wide range of tour packages out there to suit the accomodate for each traveler needs. Click the button below to find the best tour package from various Tour Operators!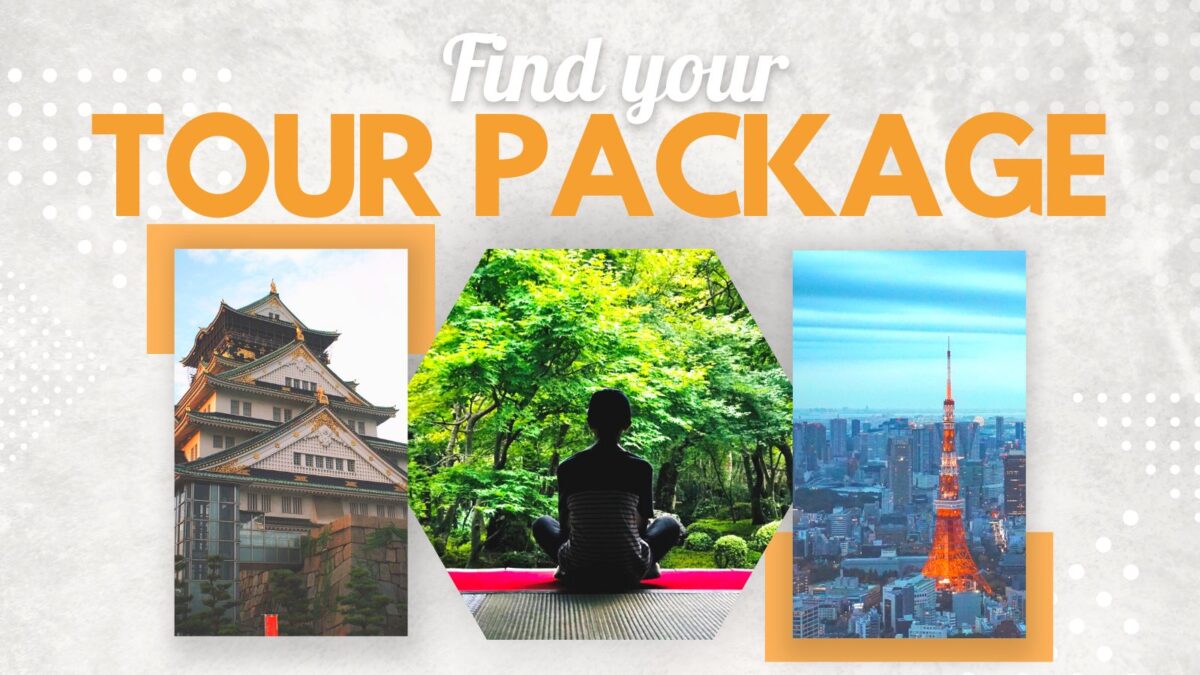 Follow us on Instagram, Facebook, Twitter, and TikTok for more travel inspiration. Or tag us to get featured!
Happy traveling!
Stay informed of the best travel tips to Japan, the most exciting things to do and see, and the top experiences to have with the Japan Wonder Travel Newsletter. Once every two weeks we will introduce you to our latest content.
Other articles you might like