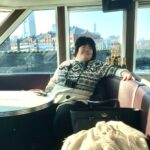 Writer's profile
Mao Goto is a Japanese freelancer who was born in Hayama, Kanagawa prefecture, and raised in Tokyo. Since 2016 she lives in the Taito Ward, home to a lot of Japanese culture hotspots such as Asakusa, Akihabara, and Ueno. She has been interested in the field of English education in Japan and got her Master's degree in March 2020. A lover of photography, travel, sweets, and cross-stitch. Contact her via Facebook.
This post may contain some affiliate links. When you click through and make a purchase we may receive some commission, at no extra cost to you.
Shibuya, where many transportation networks converge, is one of Tokyo's major tourist destinations. There are many places to see in Shibuya, including the famous scramble crossing and Shibuya Center Gai. Not only that, but if you take the Yamanote Line, you can easily reach places such as Shinjuku and Harajuku, which are also famous tourist destinations, making it a highly recommended place to stay when traveling. However, you may be wondering what kind of hotel is best for your stay in Shibuya. In this article, we will introduce 10 of the best hotels in Shibuya.
1. Cerulean Tower Tokyu Hotel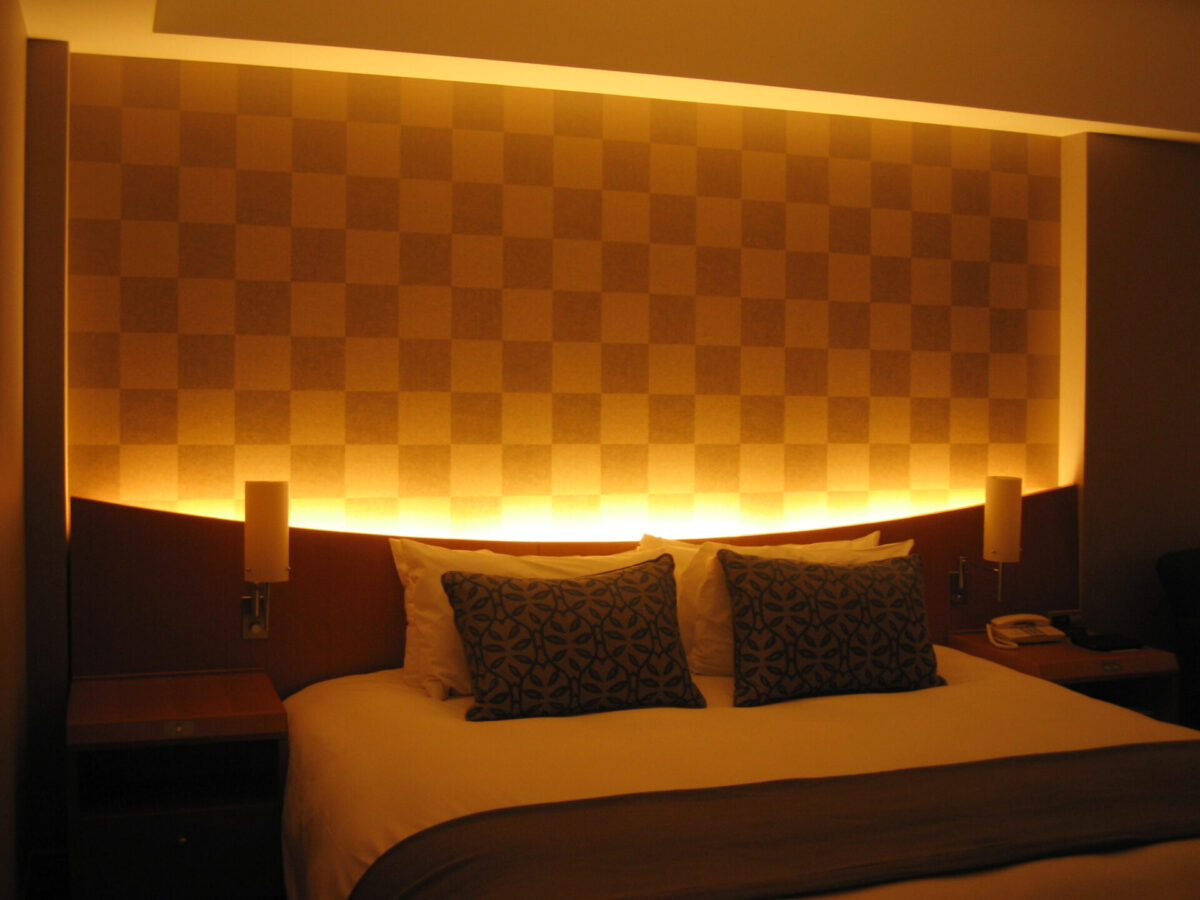 Cerulean Tower Tokyu Hotel is a luxury hotel with hotel floors on the 19th to 37th floors of the building. The night view is very beautiful, and you can enjoy the view of Shibuya all to yourself. We especially recommend the view from the bedrooms. The bedrooms are equipped with a large window from which you can relax and enjoy the view of Shibuya. The design of the rooms are chic and modern. This hotel is recommended for those who want to comfortably relax and rejuvenate in Shibuya.
2. Shibuya Stream Excel Hotel Tokyu
Shibuya Stream Excel Hotel is a must for vintage/retro fans. It is a stylishly designed hotel that blends old-world design with modern tastes of today. All rooms have a bedroom, a toilet, and a powder room. A popular feature of the hotel's rooms is a cloakroom called the "fashion cloakroom," which was designed to resemble an apparel store in Shibuya.
3. Dormy inn Premium Shibuya Jingumae
Dormy Inn, which operates a nationwide chain of hotels, also operates a hotel in Shibuya. All guest rooms have a relaxing interior design and are equipped with beds made by Serta. The comfortable beds will help you recover from your fatigue. One of the best parts of this hotel is the ultra soft water baths which are only available in Shibuya, that is easy on the skin while bathing. Another specialty of Dormy Inn is "Yonaki Soba (ramen)". Only guests with hotel reservations can enjoy Yonaki Soba for free during the night time. This is a great service that is perfect for grabbing a quick bite to eat.
4. all day place shibuya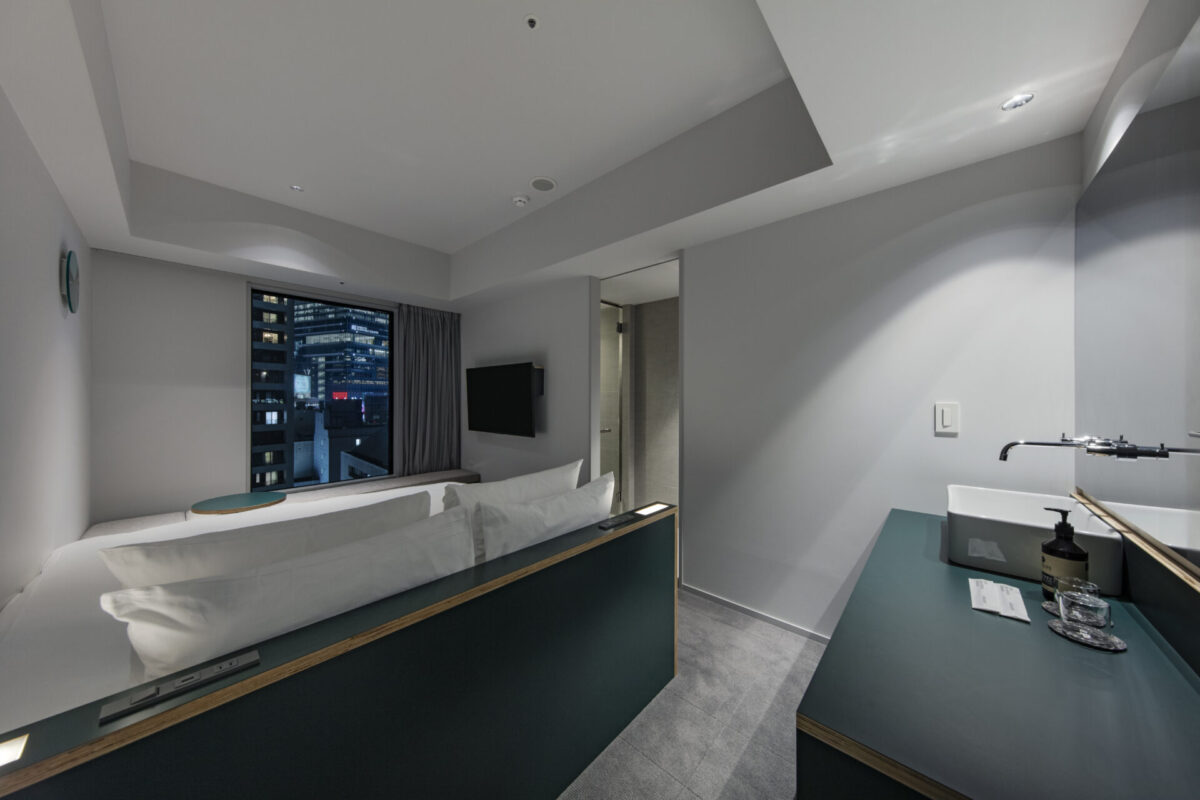 all day place shibuya is a hotel with good accessibility, just a 5-minute walk from JR Shibuya Station. It is within walking distance of not only central Shibuya, but also Harajuku, Aoyama, and Omotesando.The rooms and furniture are decorated with a simple green color base, and the entire room is filled with a sleek atmosphere. The hotel has a variety of restaurants, including a "GOOD CHEESE GOOD PIZZA" restaurant specializing in cheese-based dishes and freshly baked pizzas, a craft beer bar called "Mikkeller Kiosk/Bar", and a Japanese coffee shop called About Life Coffee Brewers.
5. TRUNK (hotel)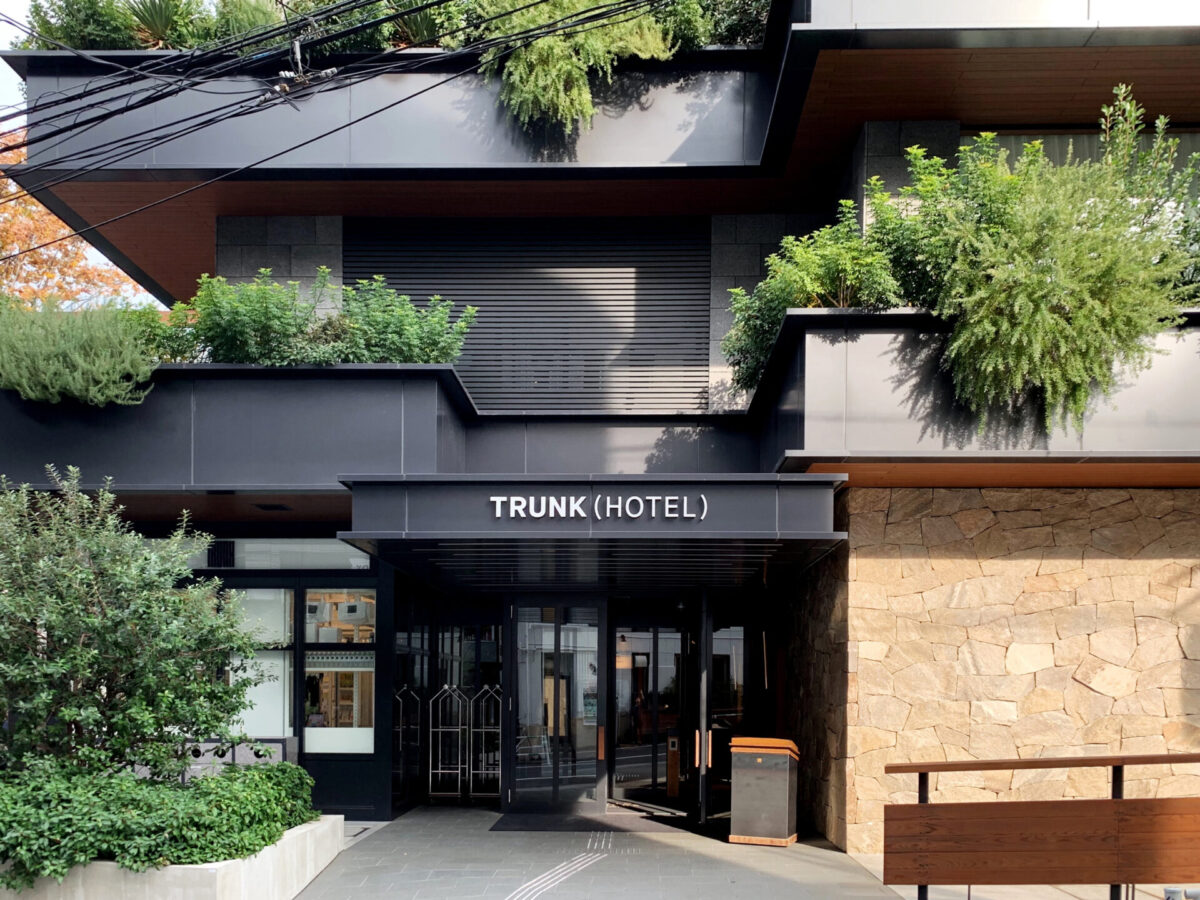 Trunk is a luxury spec hotel with only 15 rooms in total. It has a relaxing atmosphere surrounded by greenery, which is a unique sight in Shibuya. The 24-hour front desk offers a free luggage storage service for guests. Trunk offers many additional services in their hotel such as a lounge bar, a 24-hour kitchen service, a restaurant, and a store. Inside the hotel, bright sunlight comes through the windows, shining on the entire floor, making an enchanting atmosphere. If you want to relax and get away from the noise of Shibuya, this is the hotel you want to stay at.
6. Shibuya Granbell Hotel
Shibuya Granbell Hotel, a 7-minute walk from the west exit of Shibuya Station, is a convenient hotel to stay at not only for travel but also for a wide range of purposes from dating to business. A closer look at the guest rooms shows many with pop and artistic designs, making it a comfortable place for those who love art. The penthouse suite is particularly recommended here. It's divided into two floors with a bedroom on the first floor and a bathroom on the second floor. The bathroom on the second floor in particular offers a spectacular night view of Shibuya. You can enjoy bathing to the fullest here!
7. The Millennials Shibuya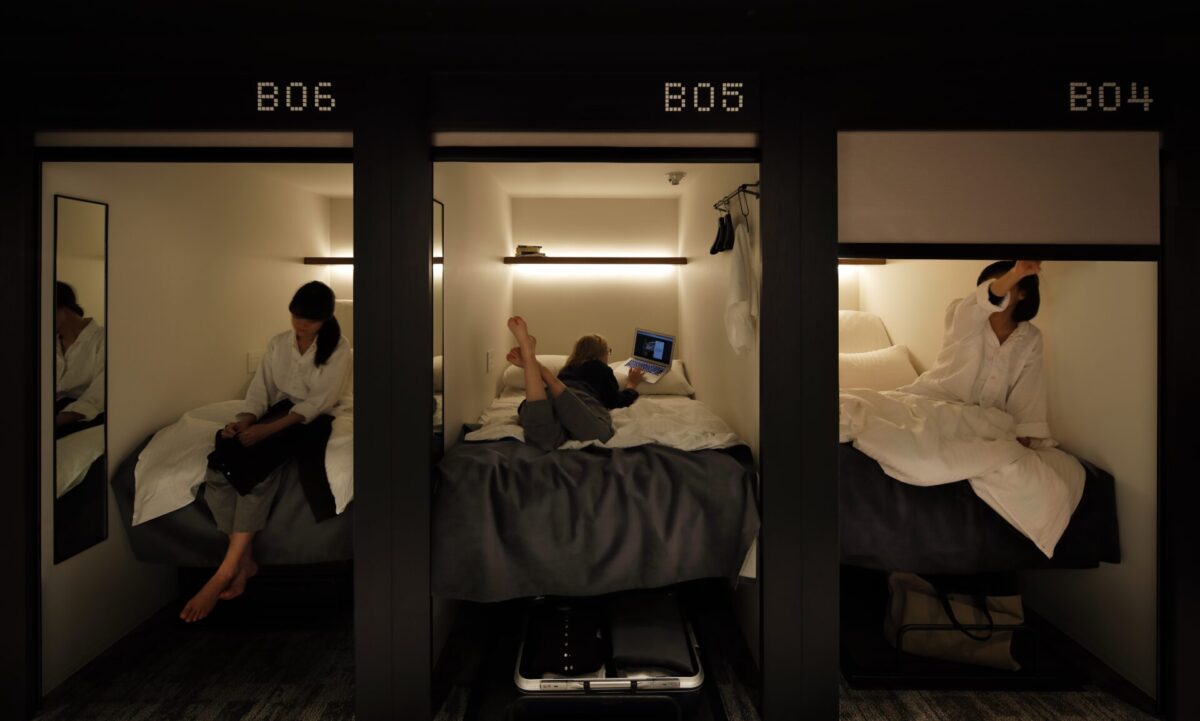 The Millennials Shibuya is a state-of-the-art hotel using cutting-edge technology that can truly be called a next-generation hotel. 120 rooms are located on the 5th through 10th floors. The hotel's proprietary technology "Smart Pod" system allows guests to experience the next generation of hotel services utilizing Internet-based services. For example, the reclining bed is linked to the alarm, and the reclining bed automatically moves up at the time you set it for, instead of an alarm going off. In addition, guests can check in and check out from their smartphones, and order hair irons, skin care products, and other amenities for rental. Experience the latest in hotel services at The Millennials Shibuya!
8. Shibuya Hotel En
Shibuya Hotel En is an elegant hotel where the hotel's interior is wrapped in modern Japanese style. The guest rooms are luxuriously decorated with authentic materials such as wood, stone, and blocks, and are a perfect fusion of Japanese and Western design. All guest rooms are equipped with Slumberland beds to help you get a good night's sleep. Please relax in a room with a fusion of Japanese and Western atmospheres.
9. Shibuya Excel Hotel Tokyu
Shibuya Excel Hotel Tokyu is a hotel with the best location, it is directly connected to Shibuya Station. The rooms overlook Shibuya's famous scramble crossing, and you can feel the lively atmosphere of Shibuya at all times. If you book their special room plan, you can use a simulator that is a mass-control handle of a real Tokyu Corporation train, and choose your favorite line from the Toyoko Line, Denentoshi Line, and Oimachi Line and simulate driving a train! This accommodation plan is a must for railroad fans from children to adults.
10. Sequence Miyashita Park Hotel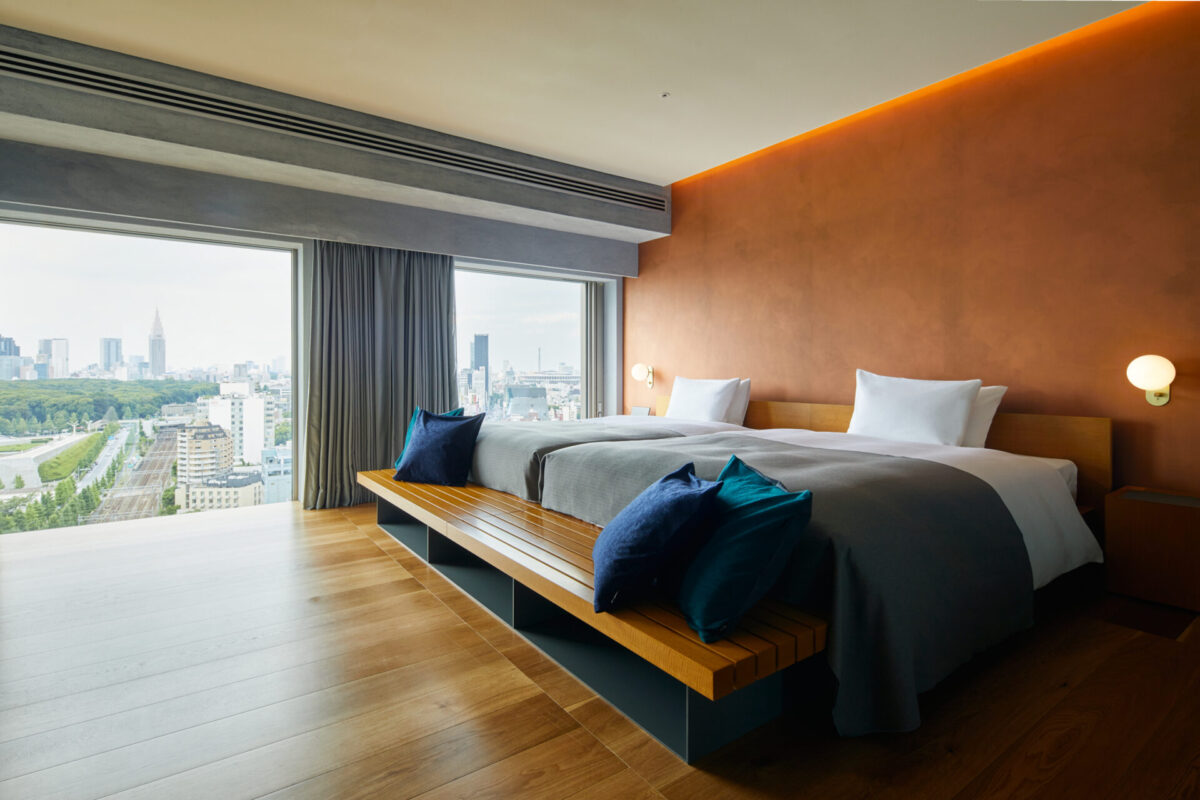 Sequence Miyashita Park is a stylish hotel featuring rooms with a modern urban design. The front lobby has some plants and greenery, and the entire floor is filled with relaxing elements. The hotel has bunk rooms, which are equipped with bunk beds that can accommodate up to six people. Not only families, but also large groups of friends or business colleagues can stay together in one room.
Official Website: Sequence Miyashita Park / Shibuya
In this article, we have introduced 10 recommended hotels in Shibuya. All of the hotels are close to Shibuya station, so you can use them for travel or business purposes. The internet system in hotels these days has improved to the point where you can check in and check out using your smartphone and order rental amenities, which is truly amazing. Oh, yes, don't forget to check out the page with information on how to make hotel reservations and order at the service. It will be good help for your stay. Why not make Shibuya your base for your stay and enhance your Japan itinerary?
Japan Wonder Travel Tours in Tokyo
Japan Wonder Travel is a travel agency that offers guided tours throughout Japan.
From private walking tours to delicious Food and Drink tours, we can help organize the best tours just for you! If you want to explore Japan and learn more about the history and backstories of each area you are traveling in, our knowledgeable and friendly guides will happily take you to the best spots!
In addition, we can provide you with any assistance you may need for your upcoming trip to Japan, so please feel free to contact us if you have any questions or need some help!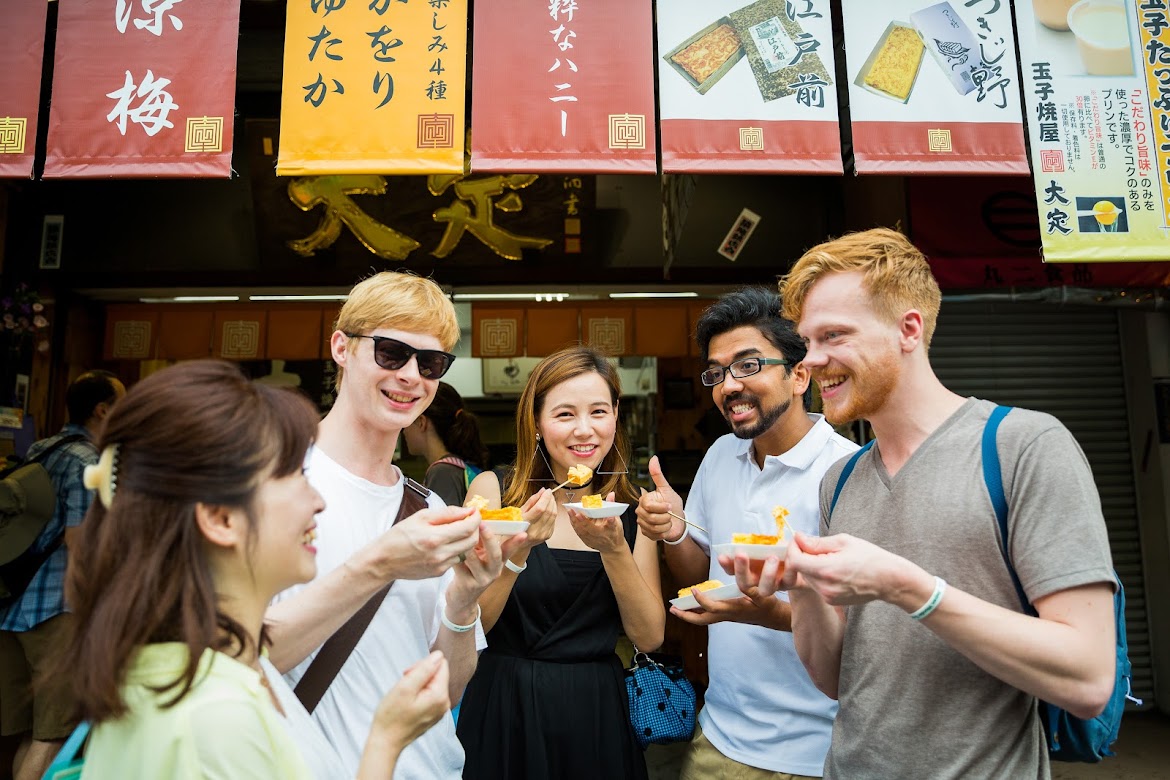 ▶Tokyo 1–Day Highlights Private Walking Tour (8 Hours)
There's no better way to explore an area than taking a tour with a knowledgeable local guide. You will have the chance to learn about the history and interesting background stories of Tokyo, as well as discover some hidden gems which can be hard to do without a guide.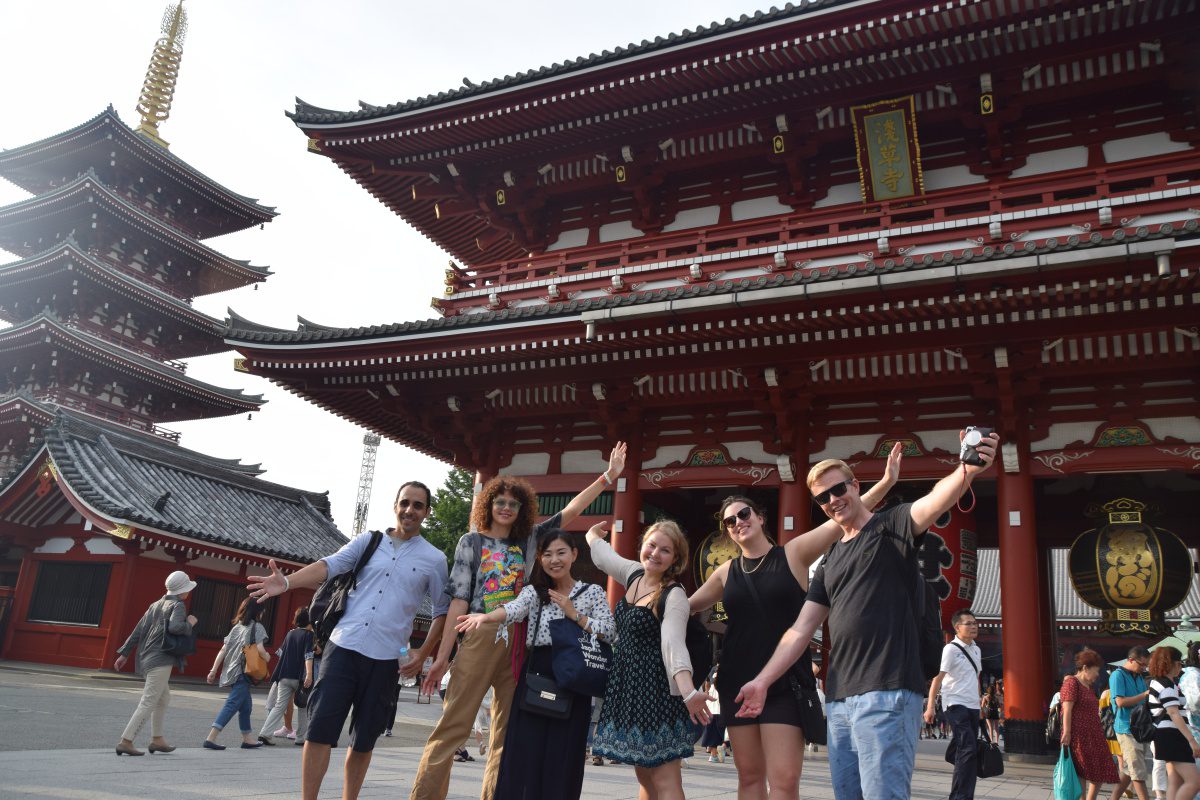 ▶Shinjuku Bar Hopping Tour: Experience Tokyo's Nightlife in Izakaya
Check out the best spots in Shinjuku while bar hopping through the lively and vibrant area. Try some delicious local food and drink as you explore the narrow yet photogenic alleys that the town has to offer. Experience Japanese izakaya culture and drink in Shinjuku like the locals!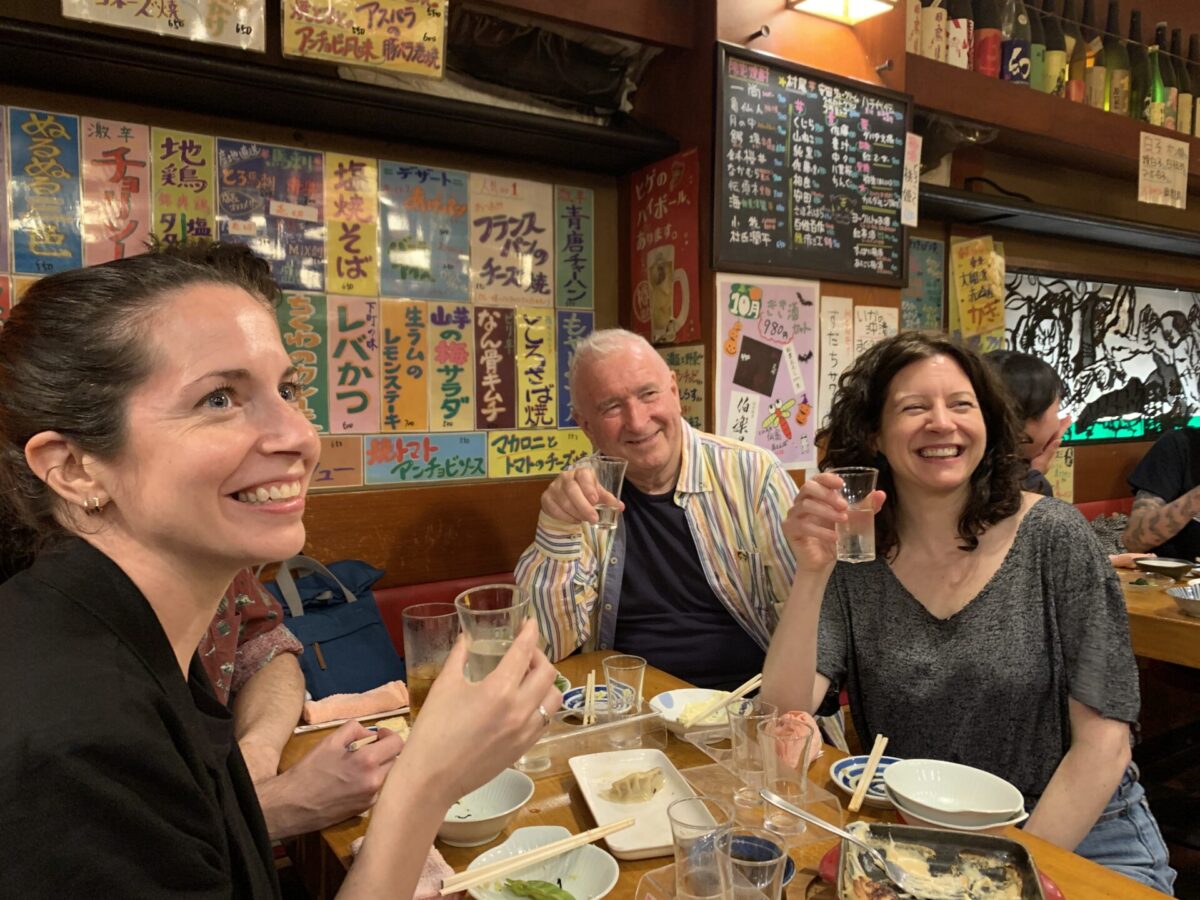 Find the Other Tours
▶Tour Packages
If you want to make travel easier, we suggest you look into tour packages.There are a wide range of tour packages out there to suit the accomodate for each traveler needs. Click the button below to find the best tour package from various Tour Operators!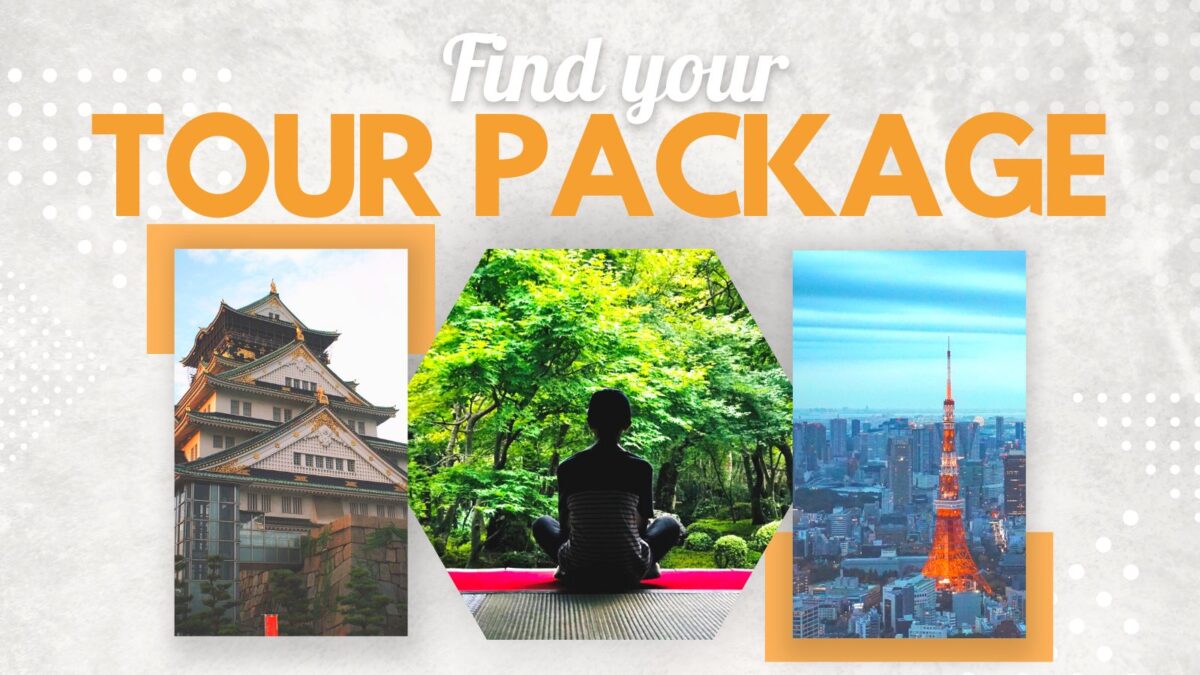 Follow us on Instagram, Facebook, Twitter, and TikTok for more travel inspiration. Or tag us to get featured!
Happy traveling!
Stay informed of the best travel tips to Japan, the most exciting things to do and see, and the top experiences to have with the Japan Wonder Travel Newsletter. Once every two weeks we will introduce you to our latest content.
Other articles you might be interested in