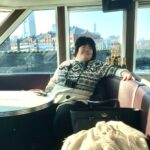 Writer's profile
Mao Goto is a Japanese freelancer who was born in Hayama, Kanagawa prefecture, and raised in Tokyo. Since 2016 she lives in the Taito Ward, home to a lot of Japanese culture hotspots such as Asakusa, Akihabara, and Ueno. She has been interested in the field of English education in Japan and got her Master's degree in March 2020. A lover of photography, travel, sweets, and cross-stitch. Contact her via Facebook.
This post may contain some affiliate links. When you click through and make a purchase we may receive some commission, at no extra cost to you.
Matcha is a drink with a beautiful bright green color and a rich tea flavor that can be enjoyed with every sip. It is well known in Japan and also around the world. Today, matcha is used not only as a beverage ingredient but also as an ingredient in a variety of matcha sweets. Matcha specialty stores are very popular in Tokyo. As of now, several types of matcha specialties are available including authentic matcha green tea, Japanese sweets, and matcha sweets. In this article, we will introduce several specialty stores in Tokyo where you can enjoy the world of matcha in a casual atmosphere.
1. Ujicha Gion Tsujiri (Skytree)
Tokyo Skytree store is the only place outside of Kansai where you can taste Uji Gion Tsujiri! If you want to taste a drink made with authentic matcha green tea, this is the place to go! One of the most recommended items is the "Tsujiri Tree Soft 3 Colors", which is only available at this store. This is a luxurious chilly treat that allows you to enjoy three types of tea ice cream: matcha, hojicha, and genmaicha. To top it off, it is garnished with a cute Skytree decoration and Japanese mochi.

Official Website: Ujicha Gion Tsujiri
2. Nana's Green Tea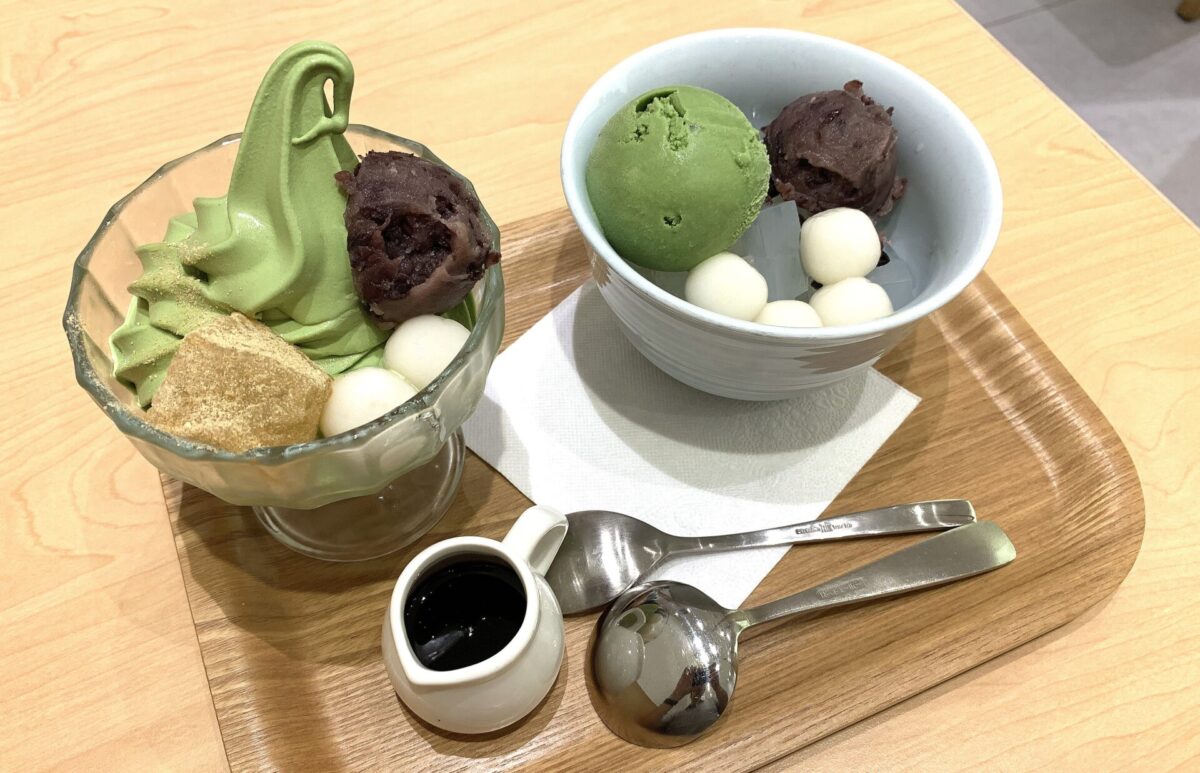 Nana's Green Tea has opened many matcha cafes throughout Japan to offer customers a taste of Japanese green tea in several ways other than just drinking the tea. Now, the company offers a variety of gourmet matcha products, including matcha ice cream, matcha shiratama parfait topped with plenty of matcha cream, matcha gateau chocolat with its irresistible smooth texture, and matcha frozen treats perfect for the summer. Even those who do not like the bitterness of matcha can enjoy the delicious taste of matcha.
Official Website: Nana's Green Tea
3. Atelier Matcha
Atelier Matcha is the first store in Ningyocho specializing in matcha green tea cafes. It was established by Yamamasa Koyamaen, a long-established matcha manufacturer with a 160-year history. Yamamasa Koyamaen is responsible for the entire production process, from growing tea leaves at the tea plantation to grinding the tea powder. In the modern and sleek style store, you can taste various green tea sweets such as green tea terrine, green tea latte, green tea tiramisu, and so on.
Official Website: Arelier Matcha
4. Suzukien Asakusa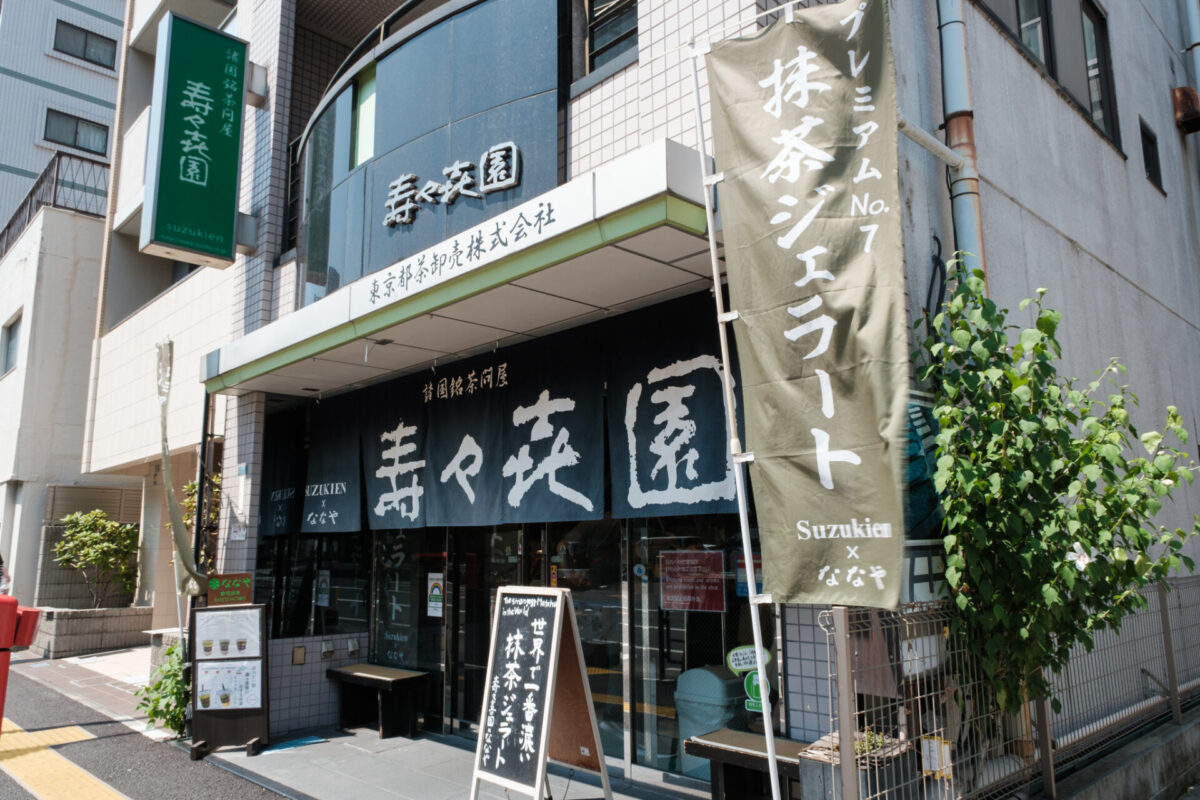 If you see a matcha specialty store in Asakusa with a long line of people, it is most likely the main Suzukien Asakusa store. As it is within walking distance from Sensoji Temple, this store is located in a high traffic area. Their signature matcha sweet here is matcha ice cream. The matcha ice cream served here has a choice of seven levels of matcha intensity. The seventh intensity of matcha ice cream is called the world's richest matcha ice cream, which is called so with due cause as its rich flavor floods your tastebuds. Why not find your favorite richness of their delicious matcha ice cream?
Official Website: Suzukien Asakusa (Only in Japanese)
5. Kosoan Tea House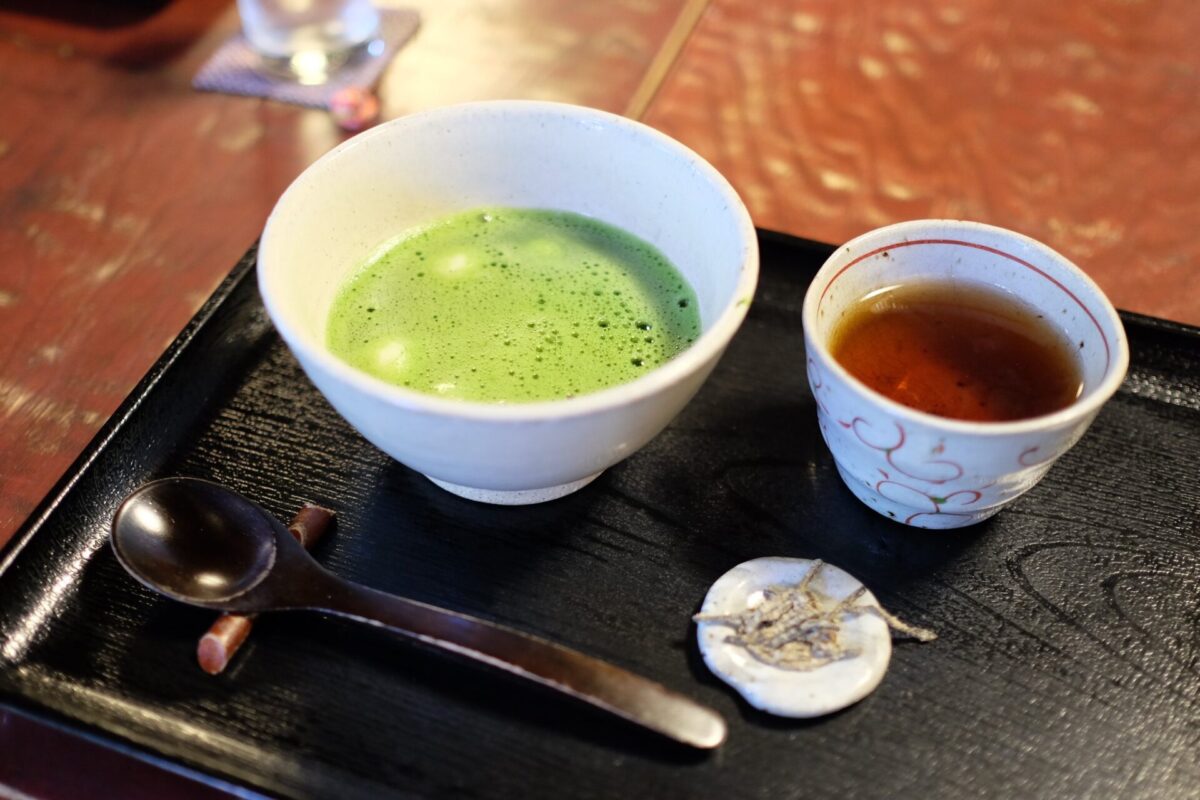 There is an old private house in Jiyugaoka, a quiet residential area famous for its fashionable and sophisticated style. There you will find Kosoan Tea House, the very place where you can enjoy delicious matcha green tea while looking out over a serene Japanese garden. The shop offers a variety of Japanese sweets from a simple and traditional set of matcha green tea with Japanese wagashi to matcha shaved ice with anmitsu. If you are looking for a place to escape the noise of Tokyo and immerse yourself in a calm atmosphere, Kosoan Tea House is the right place for you.
Official Website: Kosoan Tea House
6. Nakajima-no-ochaya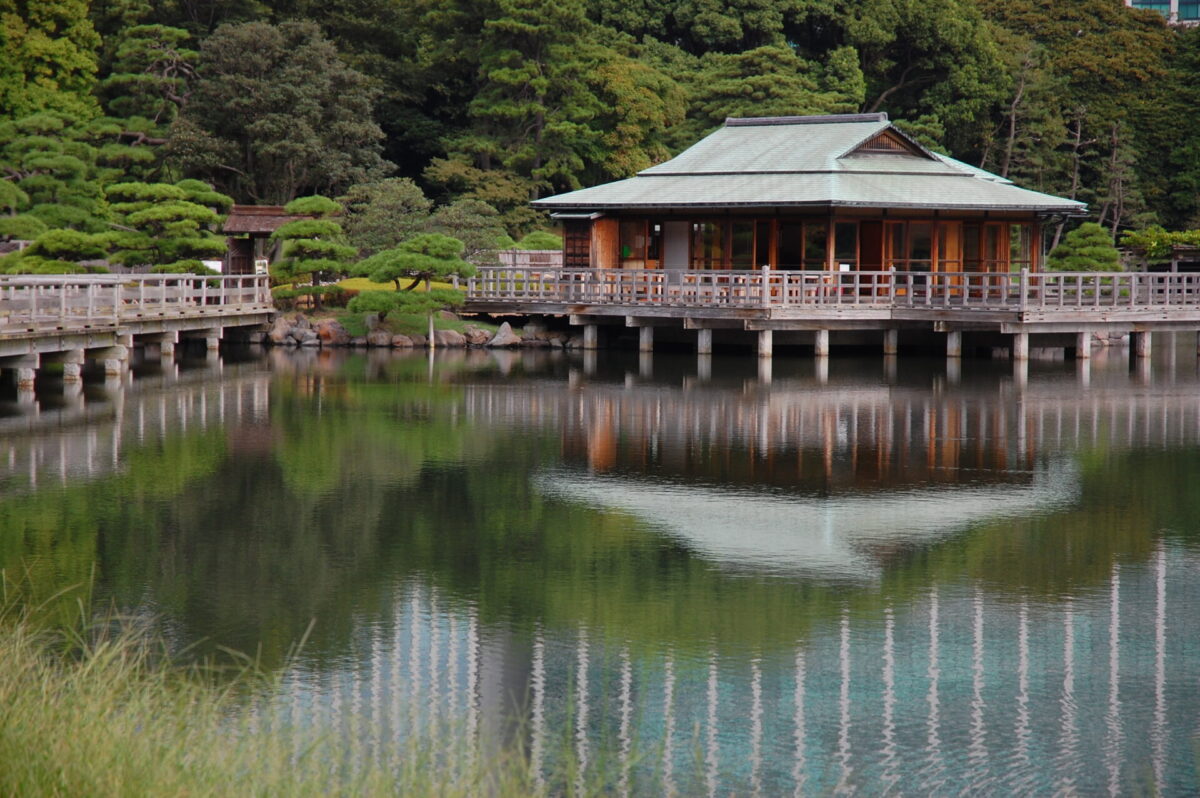 Nakajima-no-ochaya is a popular teahouse located in Hamarikyu Onshi Gardens, one of the best Japanese gardens in Tokyo. Nakajima-no-ochaya overlooks a magnificent and authentic Japanese garden where you can enjoy a set meal of matcha green tea and Japanese sweets while relaxing in harmony. Terrace seating is also available for those who do not feel comfortable sitting on the floor. Please enjoy the deep taste of matcha while listening to the calming sound of the pond.
7. THE MATCHA TOKYO
Now with two locations in Shinjuku and Shibuya, THE MATCHA TOKYO is a matcha bar that offers the highest quality 100% organic matcha in a modern and stylish interior. The company's commitment to matcha tea is so strong that it produces its own matcha all the way from the cultivation of the tea leaves to the blending of the tea. You can taste gourmet matcha lattes, matcha ice cream, and other high-quality gourmet matcha products at this location.
Official Website: The Matcha Tokyo
8. Sakurai Tea Experience
The Sakurai Tea Experience storefront in Omotesando, Tokyo has a modern design with a soothing brown color. Staff members dressed in crisp white coats greet you as you walk in, creating a relaxing environment. This teahouse focuses on the blending and roasting of tea leaves, giving it the ability to provide customers with quality and excellent blended teas. Their made to order, handcrafted teas are truly a cup of ultimate deliciousness.
Official Website: Sakurai Tea Experience
9. Ippuku & Matcha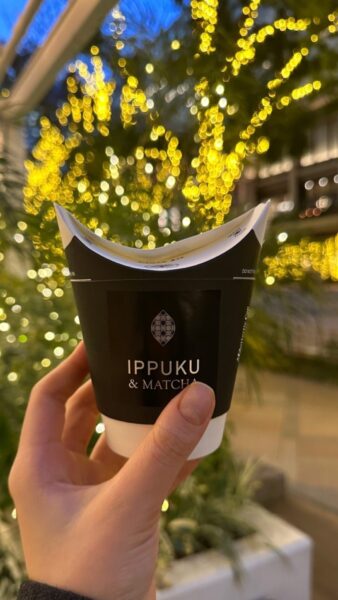 Ippku & Matcha is an Uji matcha specialty store in Nihonbashi that specializes in 100% Uji matcha without any blending. To make this possible, only the finest tea leaves harvested once a year are used to produce this matcha. It is then ground slowly with a stone mortar and pestle to maximize the flavor. Although they can only create 40 grams of matcha per hour, they insist on producing stone-ground matcha because of the rich and luxurious flavors this method develops. Here, the most popular drink is the matcha latte, as the harmony of the flavorful aroma of matcha and the mild milk creates a very pleasant experience.
Official Website: Ippuku & Matcha
10. Kagurazaka Saryo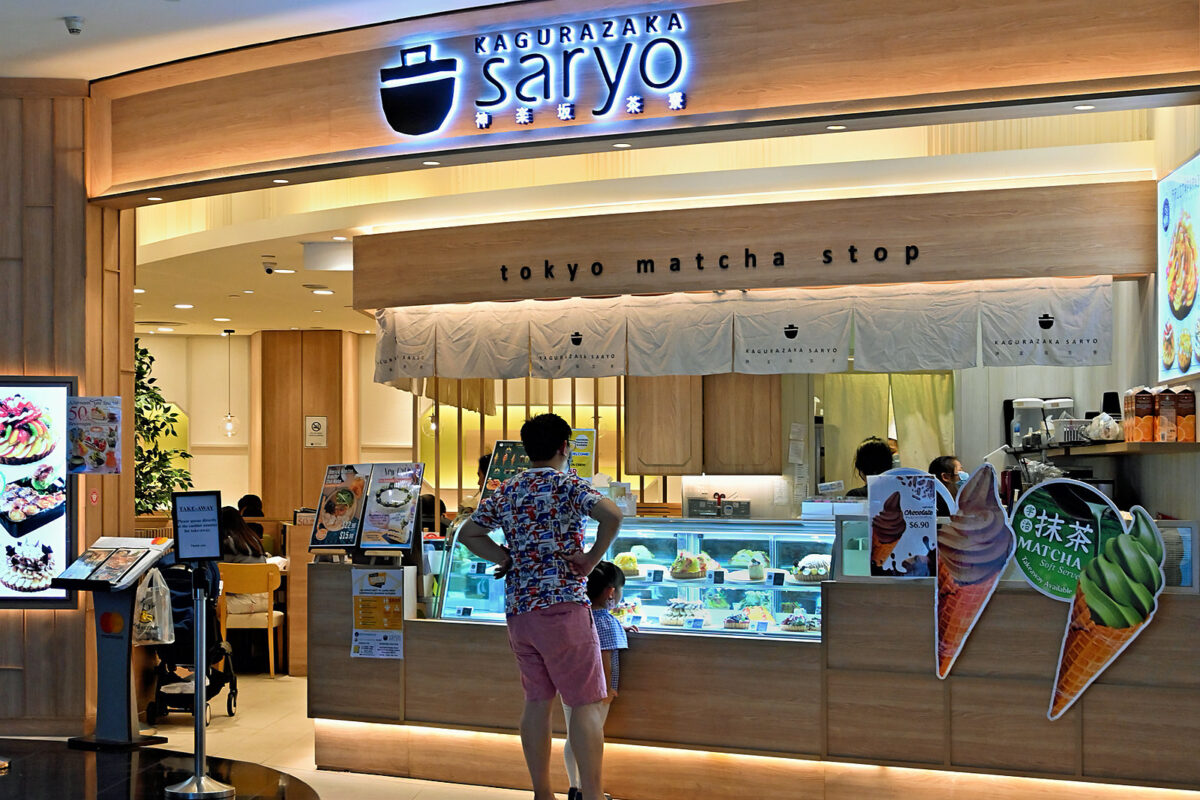 Last on our list is Kagurazaka Saryo. This teahouse's main branch is located in the Kagurazaka neighborhood of Shinjuku. Despite the fact that the interior of the main store is designed in a modern style, it continues to retain the atmosphere of a traditional Japanese house. As you will find, the matcha sweets available here are truly a work of art. Treats such as the chestnut cream is covered with a fine matcha Mont Blanc cream creating a silky texture. The taste is so smooth that it will melt in your mouth. This restaurant also offers other dishes such as the Obanzai set and the Udon set, which are great choices for lunch.
Official Website: Saryo Kagurazaka (Only in Japanese)
Tea Experiences in Tokyo
It's a lot of fun to go around and try different matcha spots like the above mentioned cafes and tea rooms, but sometimes you may want to try an actual tea ceremony experience. There are lots of great places to do the tea ceremony in the Tokyo area, and if you're interested in trying it for yourself, have a look at the experiences below.
Experience tea ceremony - Enjoy Japanese traditional culture - | Tokyo Cooking Class | airKitchen
Experienceteaceremony-EnjoyJapanesetraditionalculture-|CookingclassinTokyo|Enjoyacookingclasswithlocals
Learn Japanese Desserts (Wagashi) from a chef - with tea ceremony experience | Tokyo Cooking Class | airKitchen
LearnJapaneseDesserts(Wagashi)fromachef-withteaceremonyexperience|CookingclassinTokyo|Enjoyacookingclasswithlocals
Let's enjoy Japanese tea ceremony with handmade WAGASHI!! | Kanagawa/Yokohama Cooking Class | airKitchen
Let'senjoyJapaneseteaceremonywithhandmadeWAGASHI!!|CookingclassinKanagawa|Enjoyacookingclasswithlocals
In this article, we have introduced some specialty stores where you can enjoy the charm of matcha green tea. All of them sell gourmet foods that make the best use of the matcha itself and stimulate the appetite of tourists. Because these stores are close to sightseeing spots, they are recommended for those who want to enjoy matcha in a casual setting. Why not enjoy some delicious matcha in Tokyo?
Japan Wonder Travel Tours in Tokyo
Japan Wonder Travel is a travel agency that offers guided tours throughout Japan.
From private walking tours to delicious Food and Drink tours, we can help organize the best tours just for you! If you want to explore Japan and learn more about the history and backstories of each area you are traveling in, our knowledgeable and friendly guides will happily take you to the best spots!
In addition, we can provide you with any assistance you may need for your upcoming trip to Japan, so please feel free to contact us if you have any questions or need some help!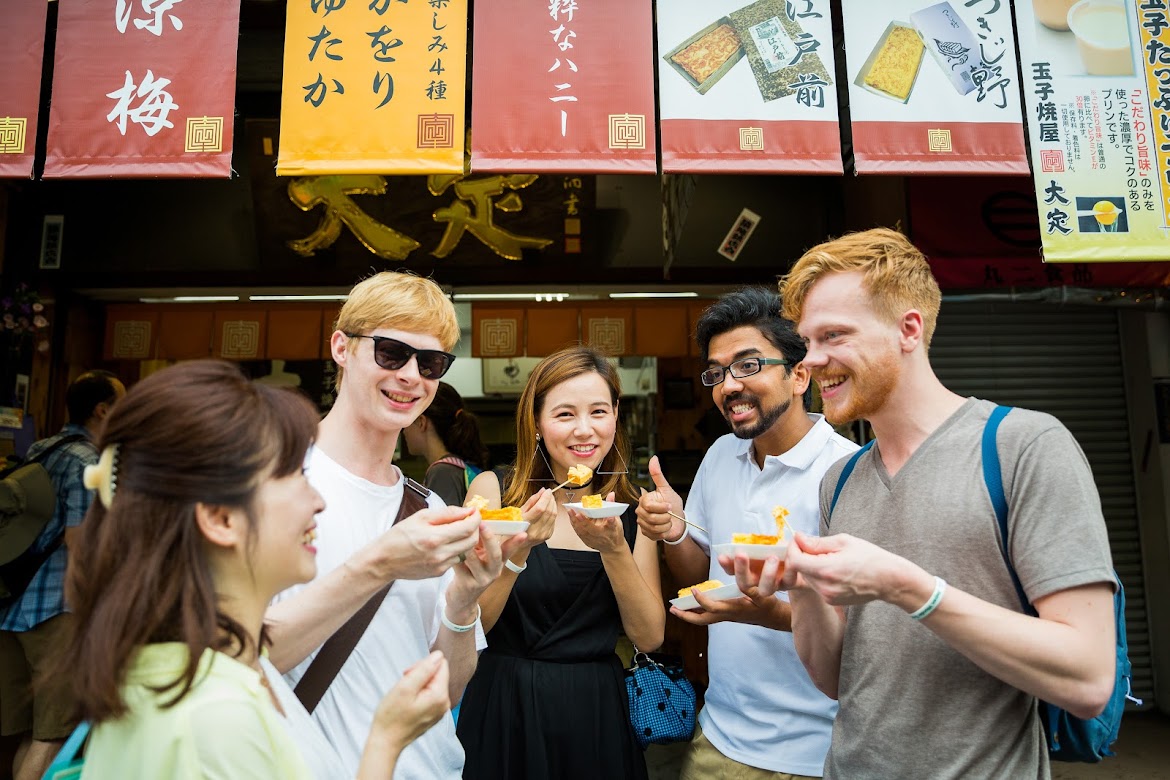 ▶Tokyo 1–Day Highlights Private Walking Tour (8 Hours)
There's no better way to explore an area than taking a tour with a knowledgeable local guide. You will have the chance to learn about the history and interesting background stories of Tokyo, as well as discover some hidden gems which can be hard to do without a guide.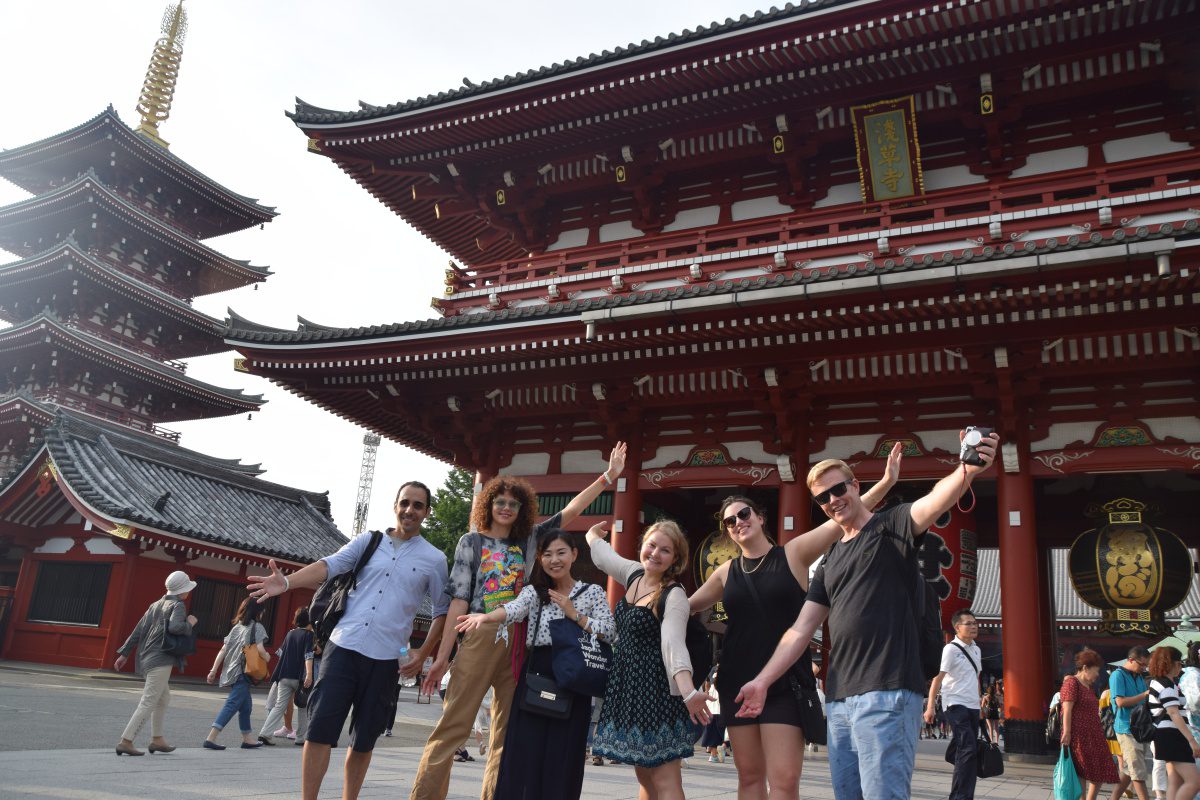 ▶Shinjuku Bar Hopping Tour: Experience Tokyo's Nightlife in Izakaya
Check out the best spots in Shinjuku while bar hopping through the lively and vibrant area. Try some delicious local food and drink as you explore the narrow yet photogenic alleys that the town has to offer. Experience Japanese izakaya culture and drink in Shinjuku like the locals!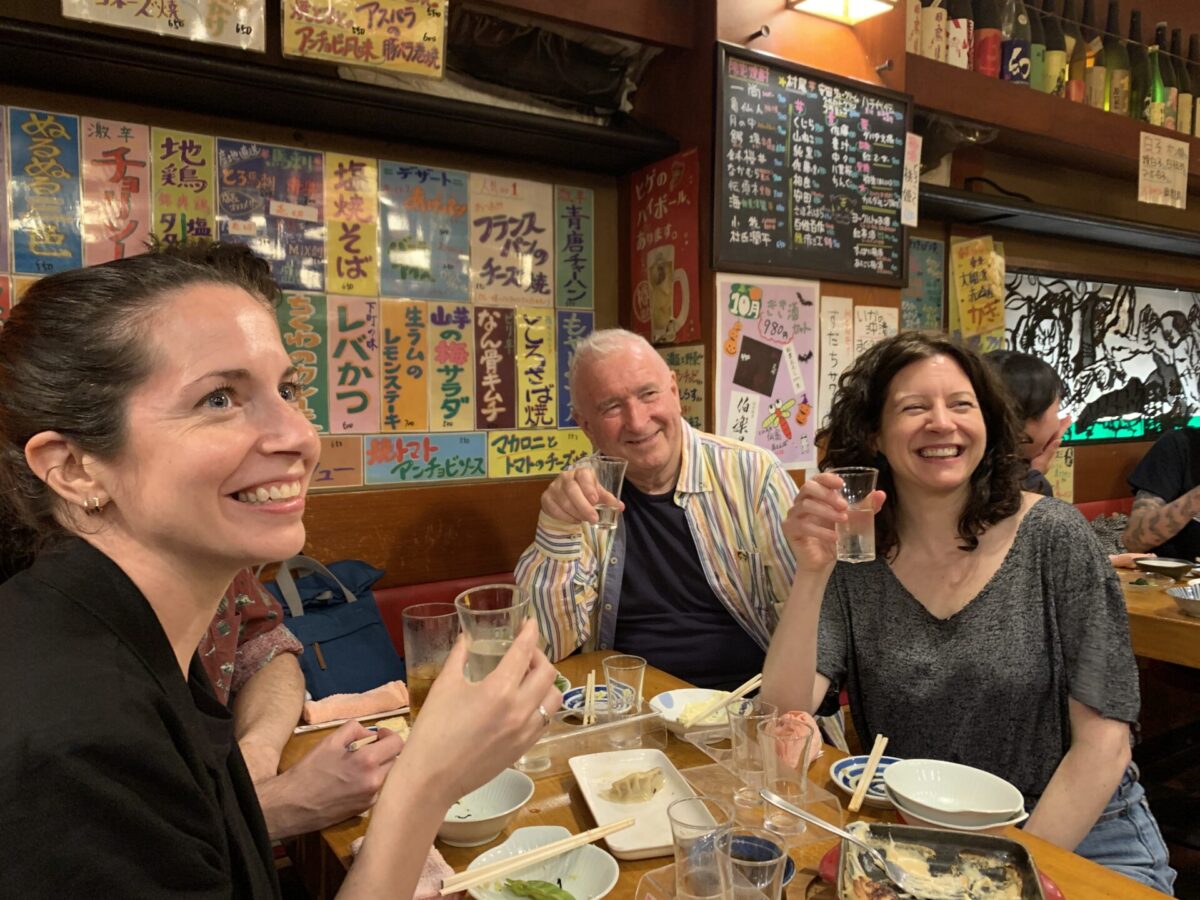 Find the Other Tours
▶Tour Packages
If you want to make travel easier, we suggest you look into tour packages.There are a wide range of tour packages out there to suit the accomodate for each traveler needs. Click the button below to find the best tour package from various Tour Operators!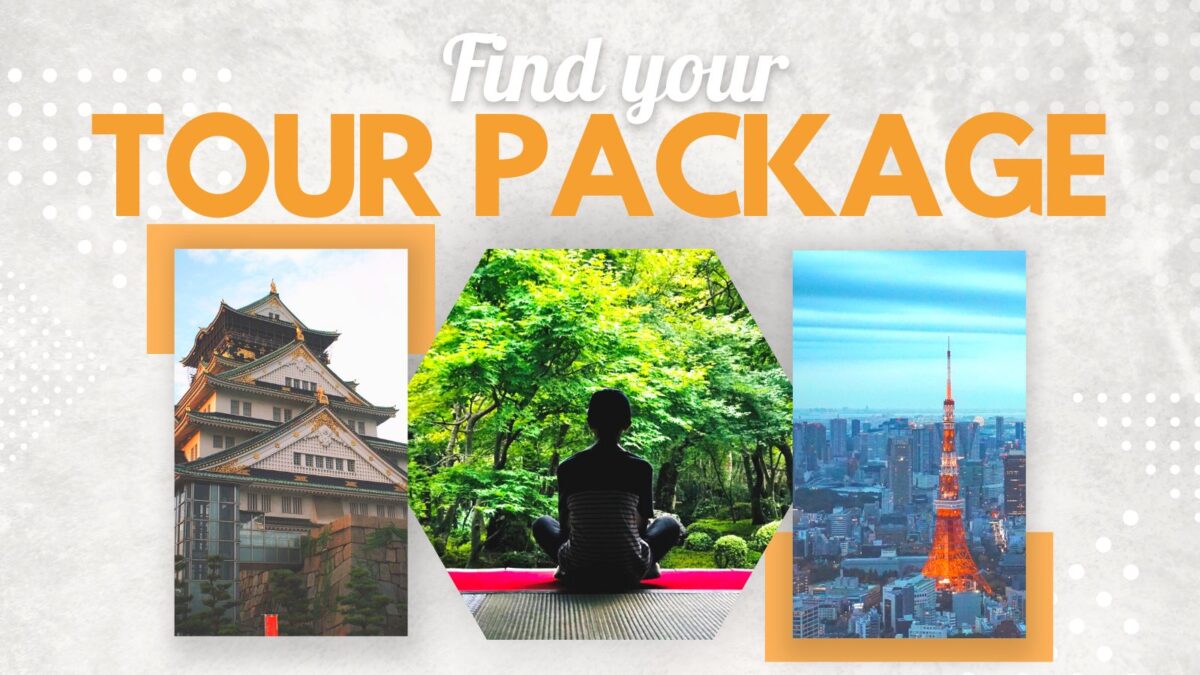 Follow us on Instagram, Facebook, Twitter, and TikTok for more travel inspiration. Or tag us to get featured!
Happy traveling!
Stay informed of the best travel tips to Japan, the most exciting things to do and see, and the top experiences to have with the Japan Wonder Travel Newsletter. Once every two weeks we will introduce you to our latest content.
Other articles you might be interested in