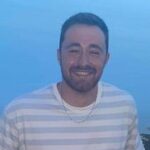 Writer's profile
David Meskens is an intern from Belgium. He is a last-year International Business Management student from Thomas More in Belgium. He came to Japan to learn as much as possible from the Japanese culture and to get some work-ready experience. He is a big sports fan. Basketball is his favorite, and he recently became passionate about Sumo wrestling after attending an event in Japan.
This post may contain some affiliate links. When you click through and make a purchase we may receive some commission, at no extra cost to you.
Are you coming to Japan with your one and only, and wish to make some memorable moments together? Well, you've come to the right place, as Tokyo has many different activities for you to try out. With so many choices for you to pick from, it can become a challenge just deciding where to begin. However, you can stop worrying because in this article we present you 12 couple activities you can do here in Tokyo.
1. Kayaking/Boat Tour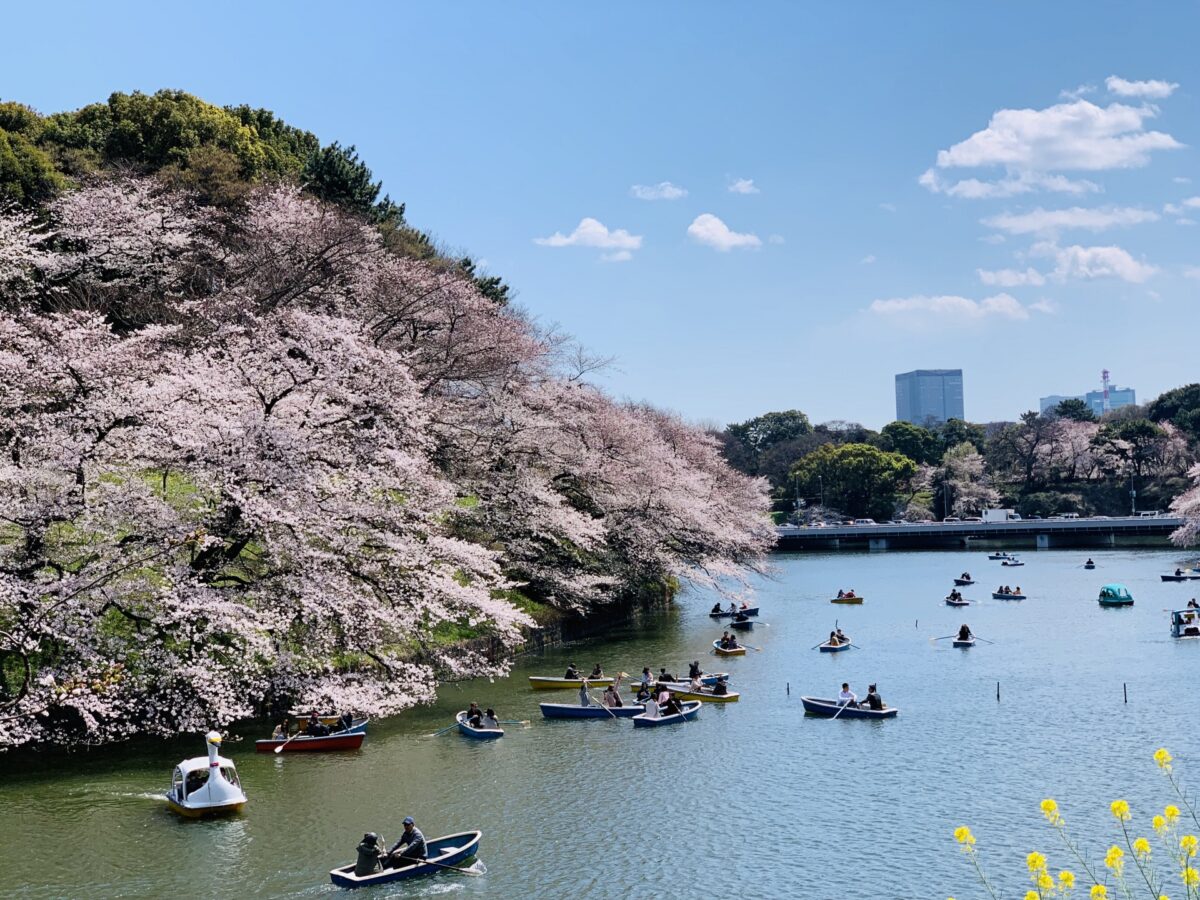 A boat tour sounds cliché, right? But it always does the job! A nice, peaceful way of spending some time together is drifting through the water. Tokyo offers many different boating experiences, from kayaking in the center of Tokyo, offering a unique way of exploring the city, to enjoying the nature of Okutama in western Tokyo while getting an introductory lesson to kayaking. Or how about renting a small boat and having a nice promenade around the Imperial palace? It is extra romantic during the Sakura season as you will be surrounded by cherry blossoms.
Recommended tours: Tokyo Great Kayaking Tours
2. Tokyo DisneySea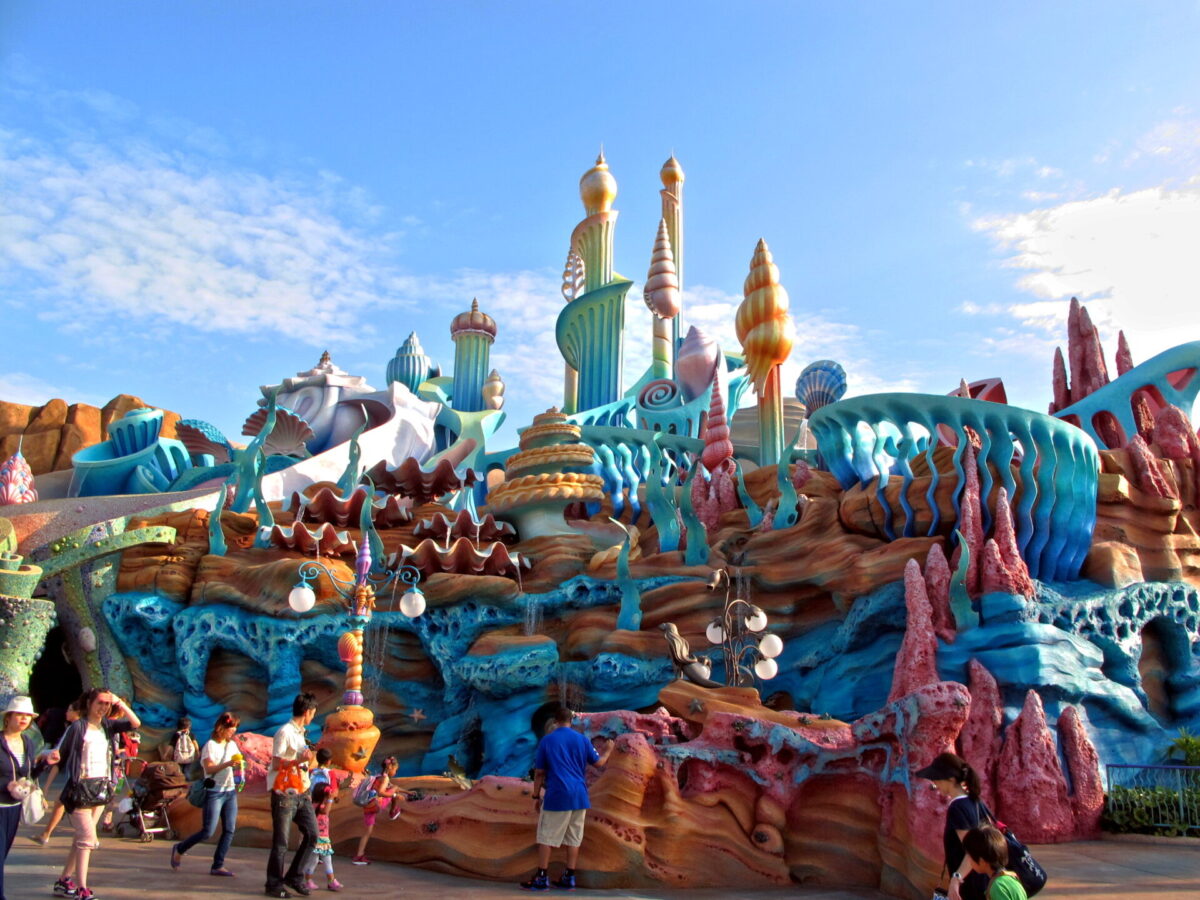 Tokyo DisneySea is one of the Disney theme parks in Japan. It is more adult-friendly than Disneyland park, but it can still be enjoyed by all. It is a great place to experience with your partner as you will plunge into a fantastic new world. Enjoy the magnificent decors of the parks and ride some of Disneysea's magical attractions. Taste all the delicious food DisneySea has to offer, and of course, share a wonderful time with your loved one.
You can buy your tickets for DinseySea below
3. Hanabi Festival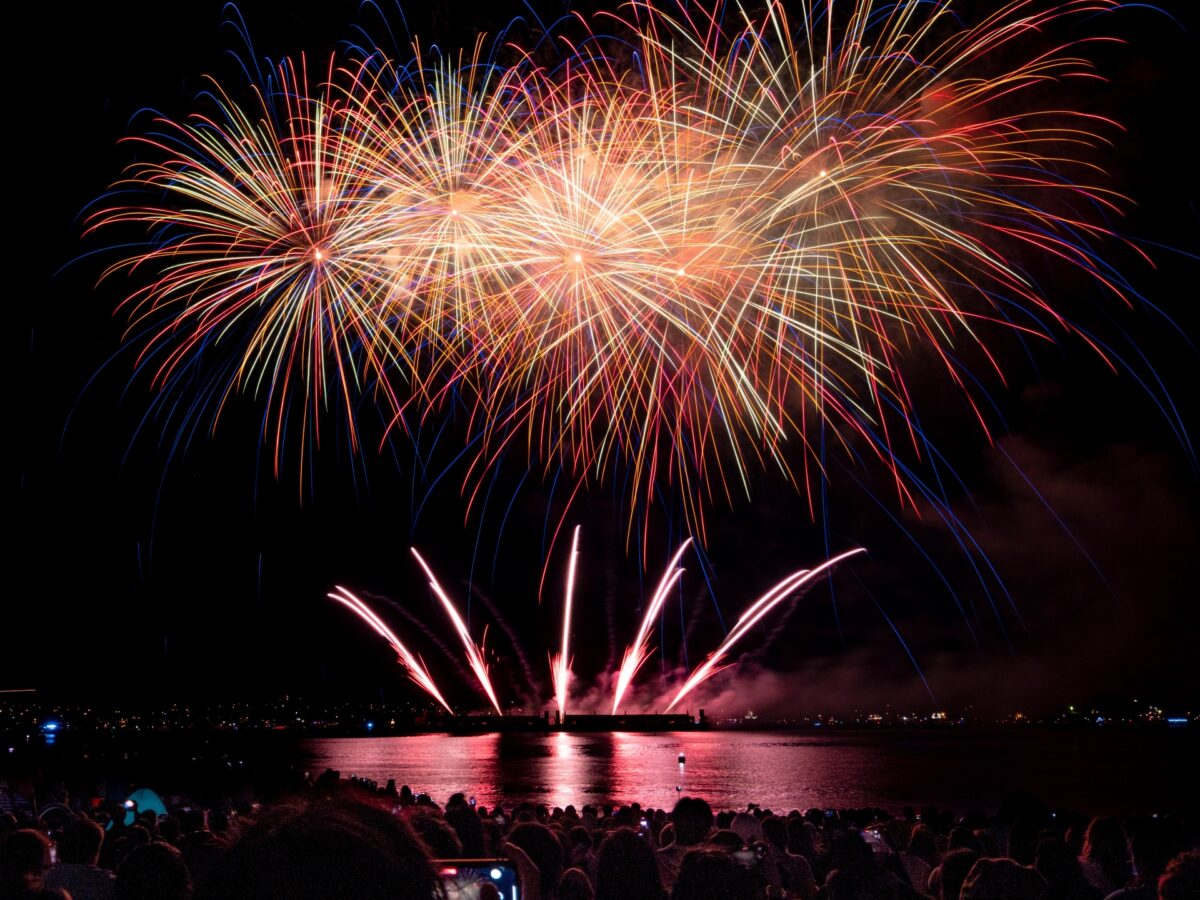 Hanabi in Japanese means fireworks. You can easily figure out why this made it into the list. Hanabi festivals are typically held during the course of the summer in Japan, mainly during the months of July, August, and September. The whole festivity is just a fantastic moment to witness and experience. Being able to share this with a loved one is the cherry on top.
We made a list of last year's best Hanabi festivals during the summer and winter. Have a look!
4. Ueno Zoo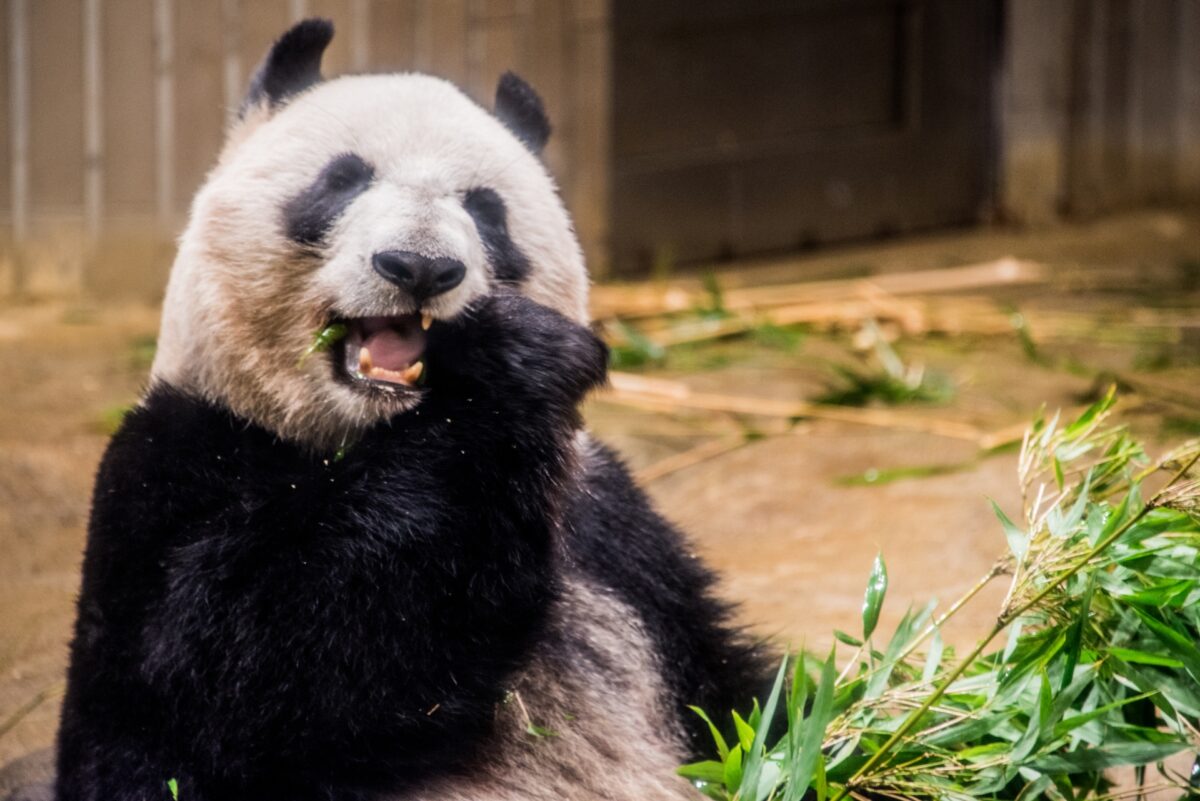 Ueno zoo is famous for its beautiful gardens and giant pandas, attracting many people each year. The zoo opened in 1882, which makes it the oldest zoo in Japan. Discover rare, endangered species like the previously mentioned giant panda or even the Galapagos tortoise. This a fun activity for adults and children, and going there as a couple guarantees a delightful moment.
5. teamLab Tokyo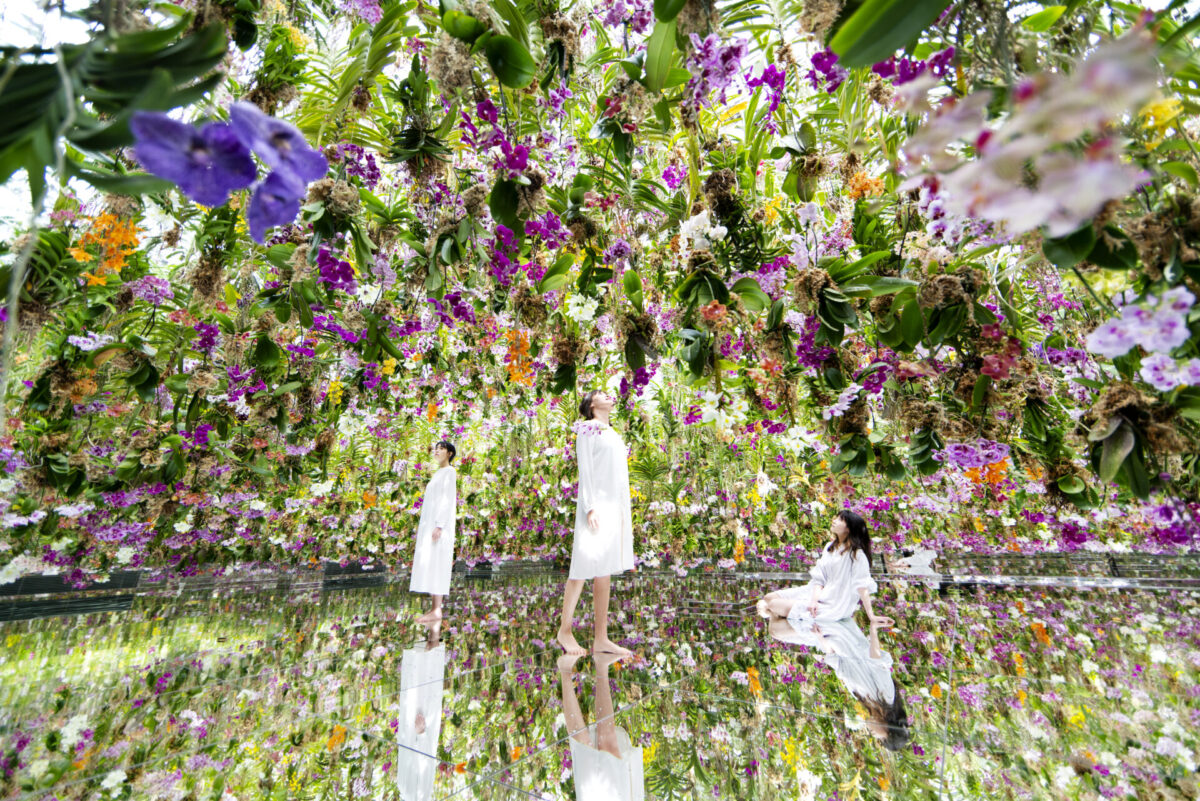 You have visited museums together, walked through pretty parks, and played in arcades. If you want to experience something different, something new, Tokyo has just that! TeamLab is a beautiful blend of nature, technology, and art. It'd be no doubt that you and your partner will have a great time exploring the different rooms of teamLab. So if you are in and around Tokyo, teamLab is a must-do, as this place is an experience unlike anything you've ever see before!
If you haven't been to teamLab Planets yet, you can purchase your tickets here.
6. Sushi-Making Classes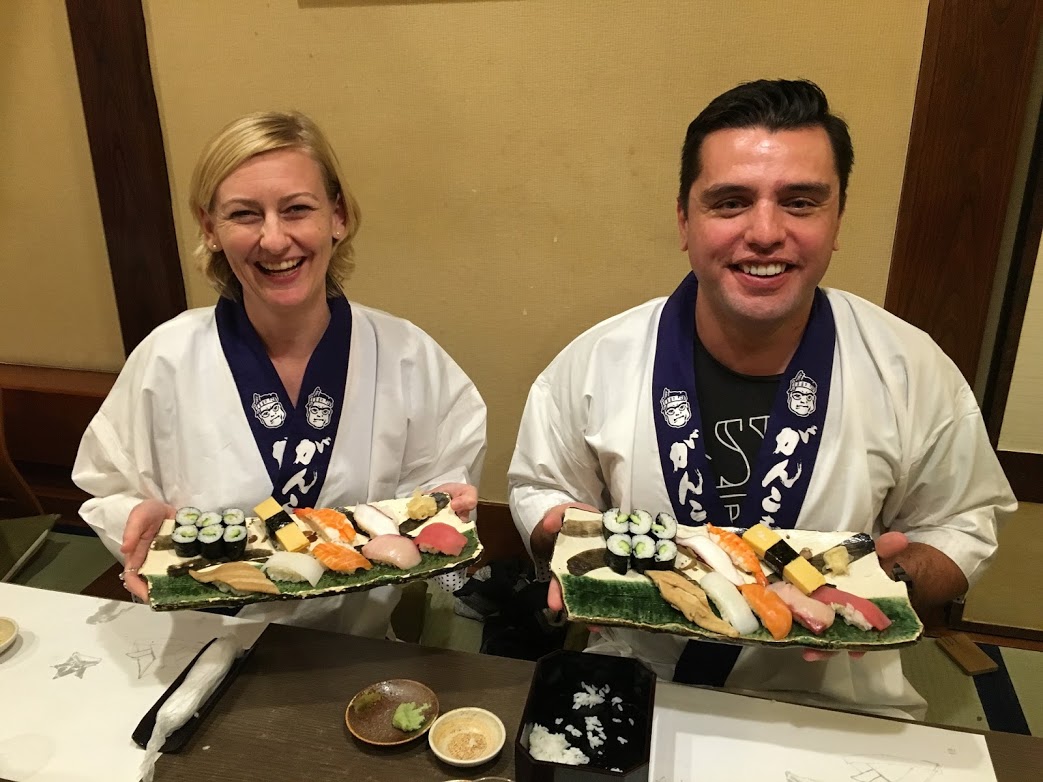 Expand your knowledge about Japanese culture with sushi classes. Sushi classes are a fun way to learn about one of Japan's most famous dishes and practice your sushi-making skills. Learning to make sushi is also to your advantage, as sushi is very healthy, and the best part of the sushi class is when you get to eat what you prepared! But beware, as making sushi is a challenge. Will you be able to make delicious sushi?
If you want to book a sushi-making class, you can click here.
Tokyo Sushi Making Experience+ Tsukiji Fish Market Explore Tour
WouldyouliketotryyourhandatmakingsushiinTokyo?JoinusonaspecialtourwheretheguideintroducesyoutosomeimportantelementsofJapaneseculinarycultureatthebustlingTsukiji...
7. Tokyo Dome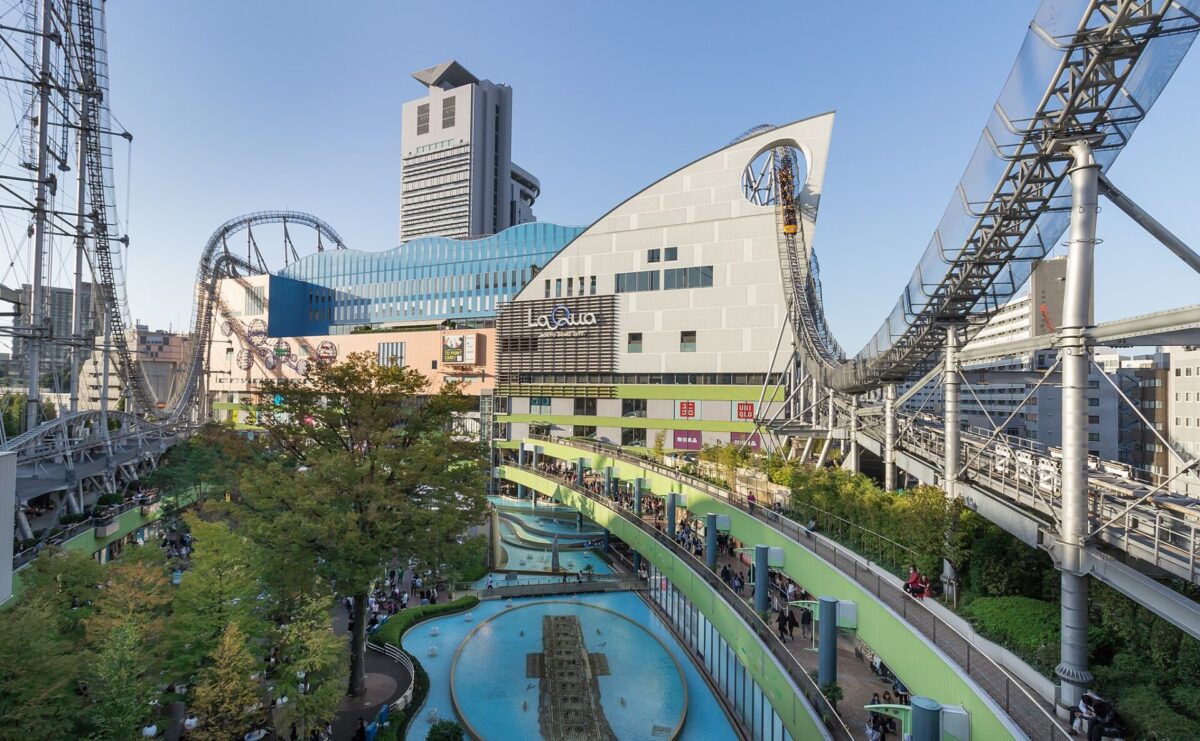 Tokyo Dome is not just a Baseball stadium. It is much more than that. Tokyo dome is a massive entertainment facility where one could easily spend an entire day. You have lots of amazing attractions there, one of the most famous being the Thunder Dolphin, which is a roller coaster that goes at a speed of 130km/h! Also, Tokyo Dome City has more than 50 shops that sell everything from baseball collectibles and souvenirs to Jump Shop, clothing, cosmetics, and groceries, so you'll undoubtedly find something to your liking. They have an indoor sports facility called Spo-Dori and an amazing spa called LaQua. What better for a couple than relaxing in delicious warm baths after a day filled with adrenaline-rushing attractions and shopping. Simply put, the Tokyo Dome has it all.
8. Yomiuri Land Jewellumination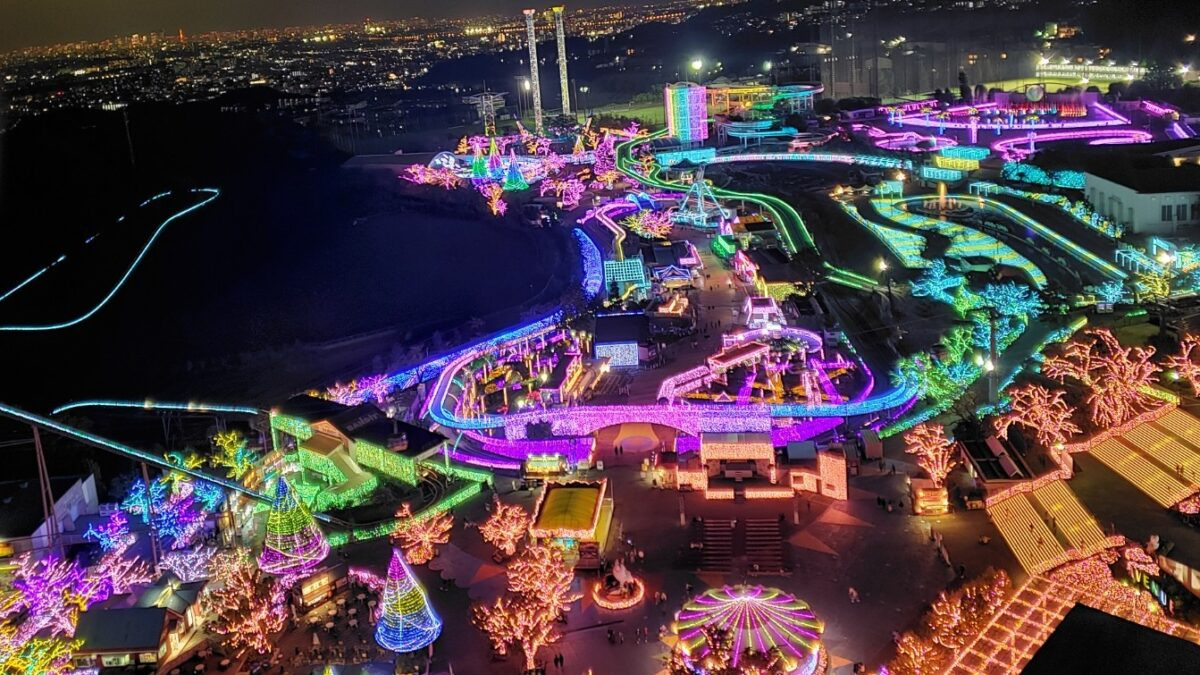 Probably one of the most romantic locations on this list. Yomiuri Land is an attraction park located less than an hour away, west of Shinjuku Station on the Odakyu Line. During the day, it is your classical attraction park with lots of fun attractions to satisfy everyone. However, we are here for romance, and this is exactly what Yomiuri Land has to offer. In the evening, millions of LED lights illuminate the park, creating a unique, magical ambiance. Motoko Ishii, a renowned lighting designer who has previously worked on light shows at the theme park, designed the stunning illumination. Warm orange colors that imitate sunlight and go with the theme of the illuminations have been added to the show this year.
If you want to buy tickets for Yomiuri Land, you can do so by clicking here
9. Konica Minolta Planetarium Manten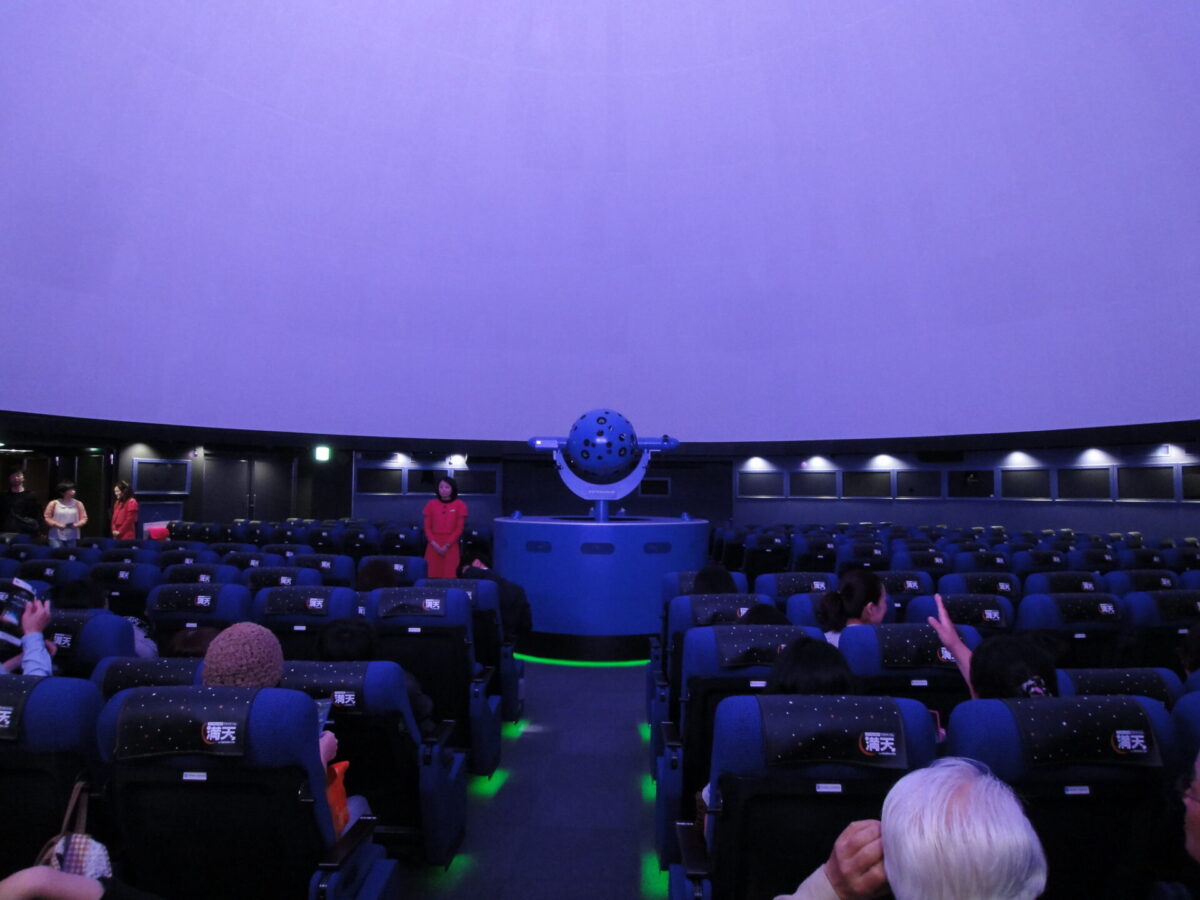 Sitting comfortably while looking at the stars in the company of your one and only doesn't sound too bad, right? Konica Minolta is a planetarium in Sunshine city, also known as Ikebukuro. There are different kinds of seats at deposition, but we recommend the "cloud seats" for ultimate comfort while looking at the stars. We also wrote an article about the best Planetariums in Tokyo, have a look and enjoy the stargazing!
10. Ghibli Museum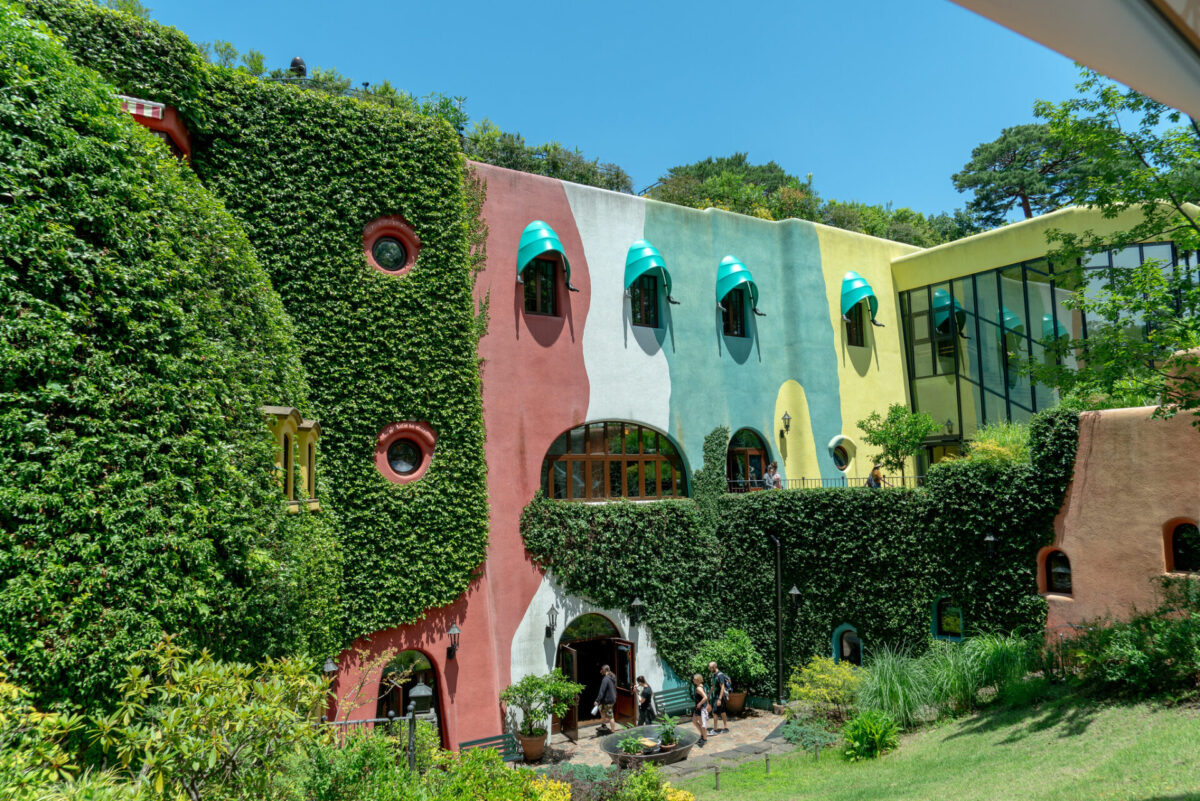 Discover the unique museum designed by Hayao Miyazaki himself! The museum is made so that you don't need to be a Ghibli fan to appreciate its artistry and universe. It is an excellent gift for a Ghibli fan or even a complete novice, who will surely, get mesmerized when exploring the Ghibli museum.
You can book your tickets here
11. Fish Bank Tokyo
Of course, if we are talking romance, we are talking dinner with a view. Fish Bank Tokyo is an astonishing place to surprise your partner with one of the most breathtaking dinners of their life. You will be served mouth-watering seafood throughout the night while dining on the 41st floor, which gives you a direct view of the illuminated Tokyo Tower. But be careful if you plan on inviting your loved one to this place, as it is often fully booked, so be sure to book a table in advance.
You can book a table here
12. Stay at a nice hotel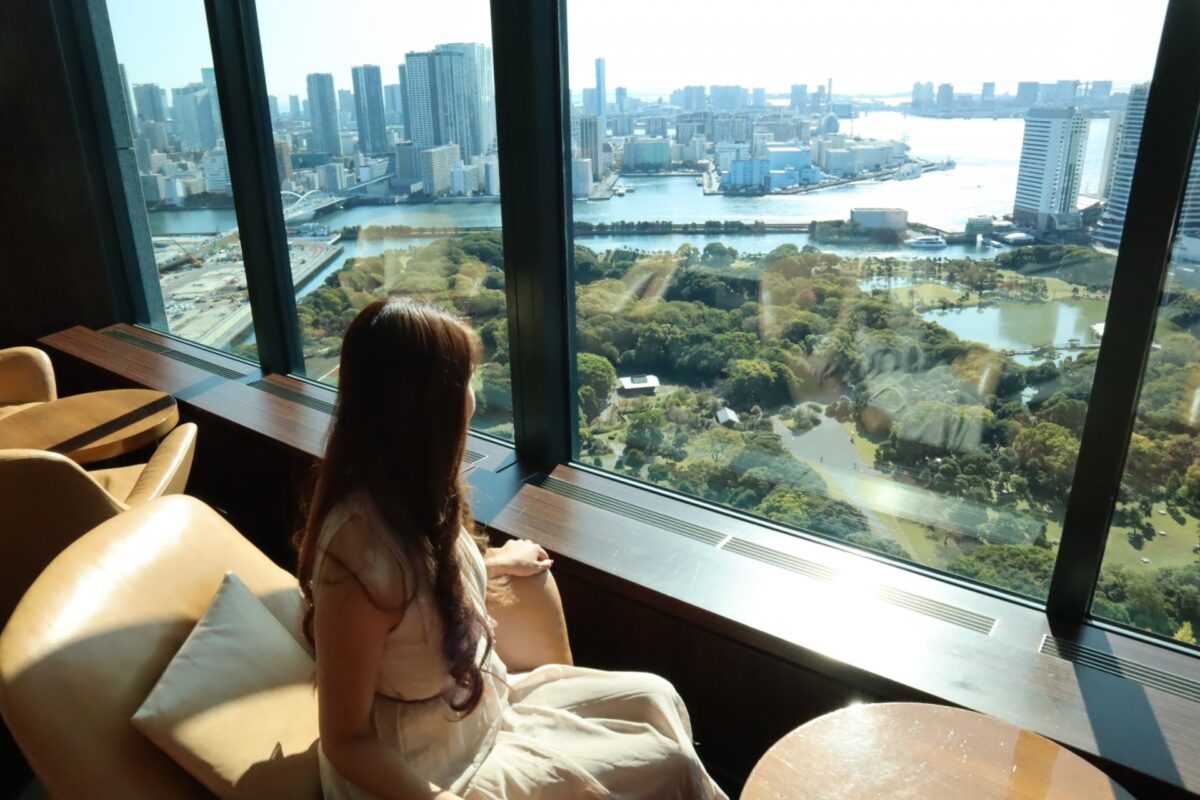 Let's finish the evening with a romantic hotel to stay at. Tokyo has many hotels that would do the job just fine. But if you want to level up the quality of the night with an incredible hotel, we got the perfect article for you. Many celebrities come to Japan, so why don't you check out their favorite hotels when visiting the capital? You can be sure that any of these hotels is more than suitable for a romantic stay.
You can find some of the best hotels for a romantic stay with our article here
Tokyo has much more to offer, and those 12 activities are just a fraction of what you can do in the capital of Japan. So let your creativity run free, and we wish you an excellent time in the company of your loved one!
Japan Wonder Travel Tours in Tokyo
Japan Wonder Travel is a travel agency that offers guided tours throughout Japan.
From private walking tours to delicious Food and Drink tours, we can help organize the best tours just for you! If you want to explore Japan and learn more about the history and backstories of each area you are traveling in, our knowledgeable and friendly guides will happily take you to the best spots!
In addition, we can provide you with any assistance you may need for your upcoming trip to Japan, so please feel free to contact us if you have any questions or need some help!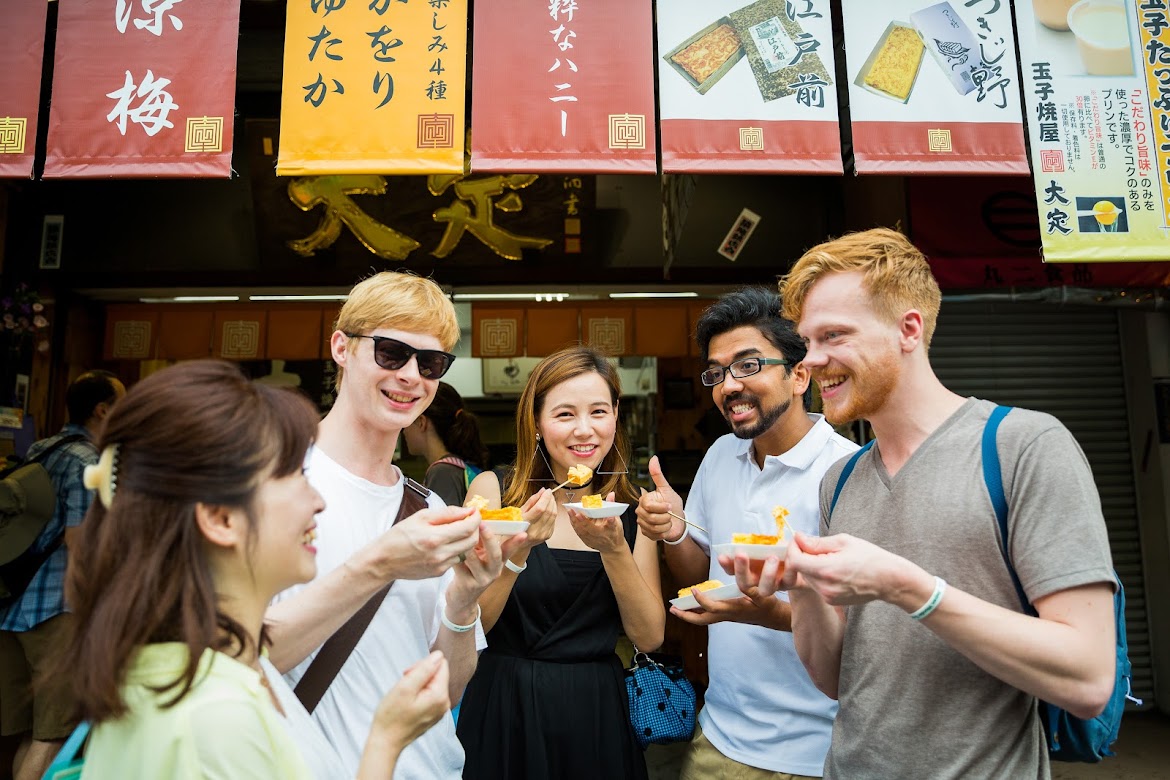 ▶Tokyo 1–Day Highlights Private Walking Tour (8 Hours)
There's no better way to explore an area than taking a tour with a knowledgeable local guide. You will have the chance to learn about the history and interesting background stories of Tokyo, as well as discover some hidden gems which can be hard to do without a guide.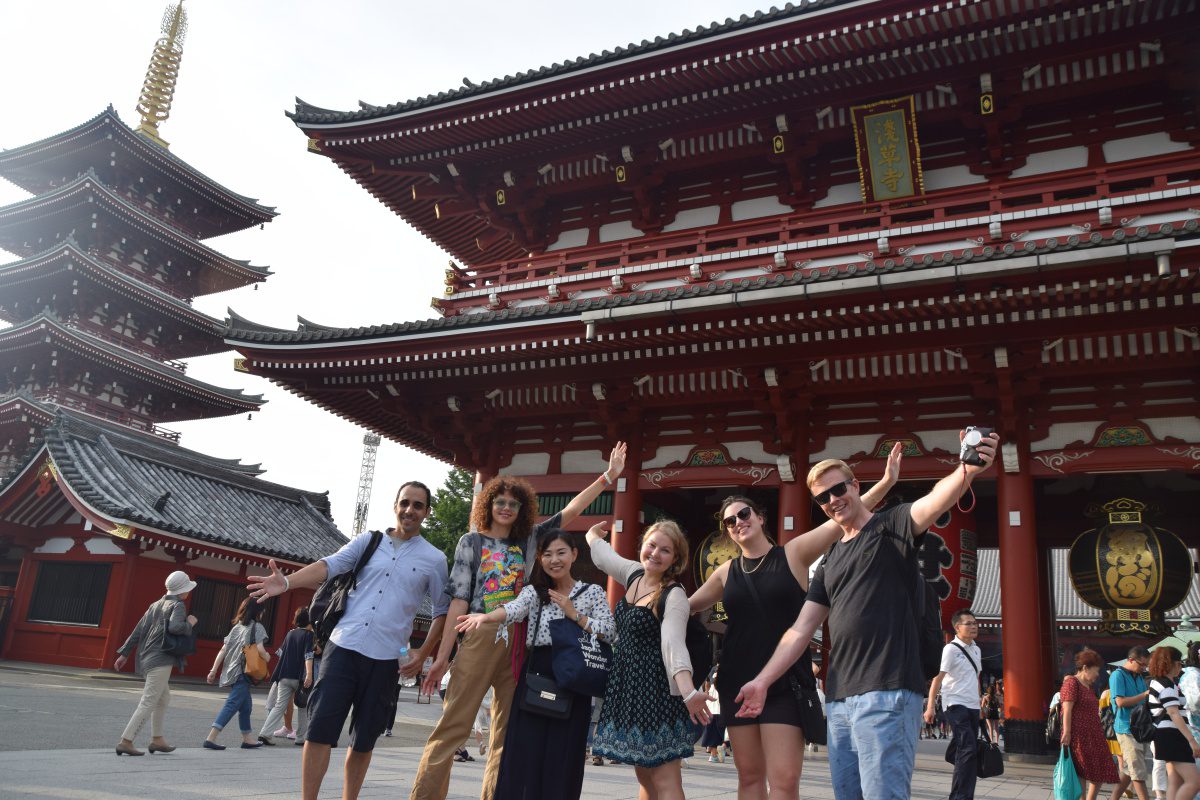 ▶Shinjuku Bar Hopping Tour: Experience Tokyo's Nightlife in Izakaya
Check out the best spots in Shinjuku while bar hopping through the lively and vibrant area. Try some delicious local food and drink as you explore the narrow yet photogenic alleys that the town has to offer. Experience Japanese izakaya culture and drink in Shinjuku like the locals!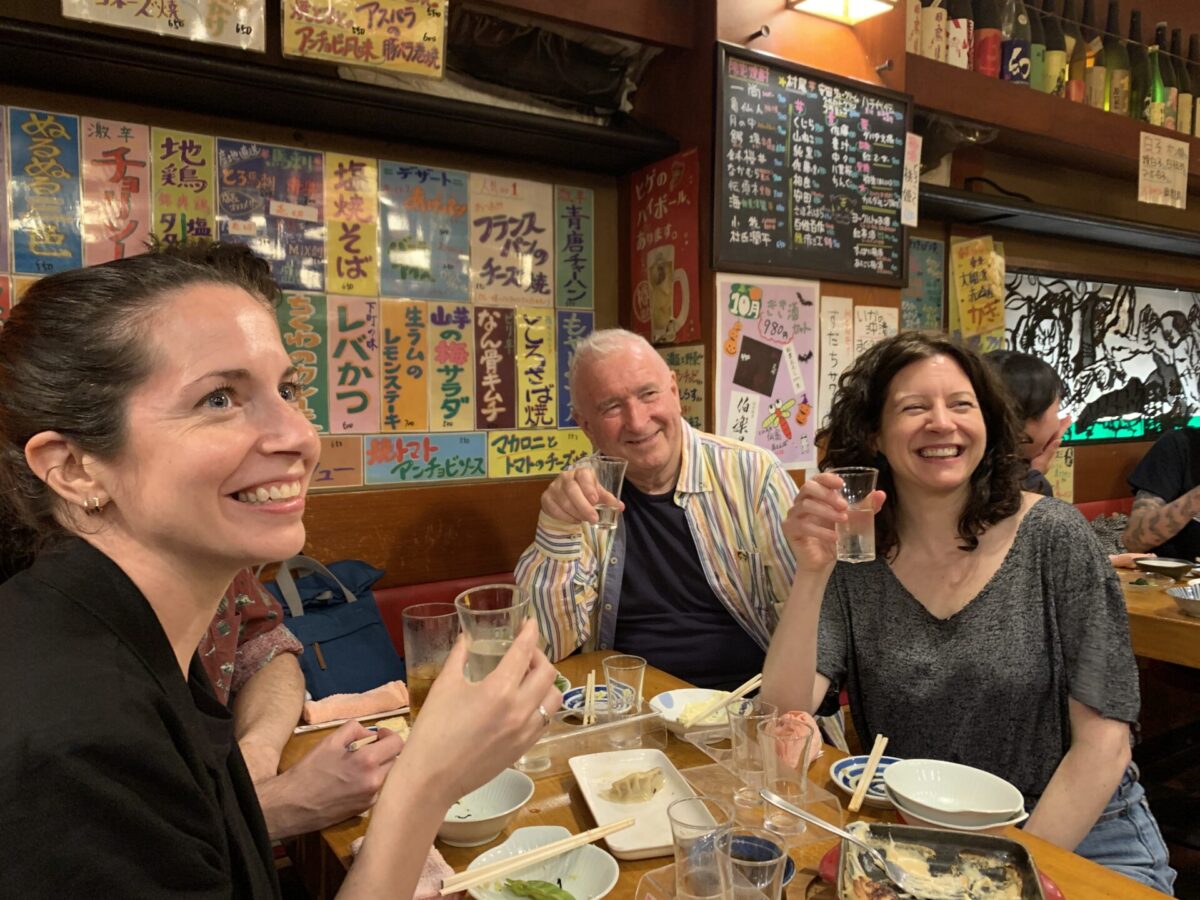 Find the Other Tours
▶Tour Packages
If you want to make travel easier, we suggest you look into tour packages.There are a wide range of tour packages out there to suit the accomodate for each traveler needs. Click the button below to find the best tour package from various Tour Operators!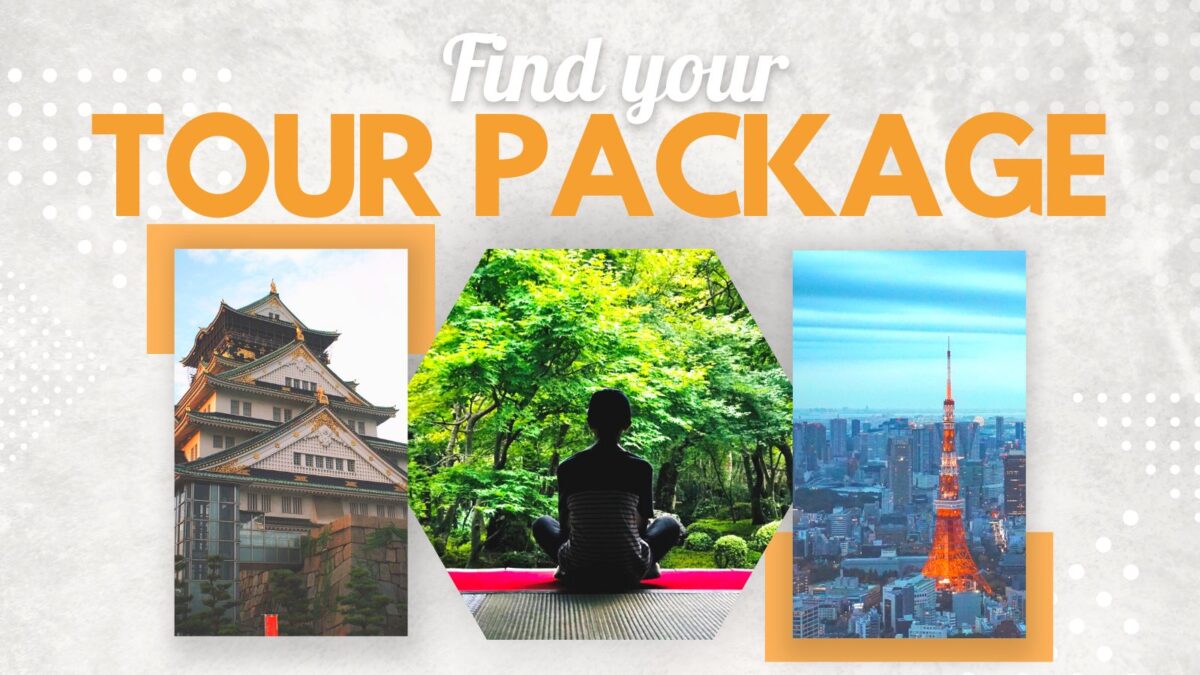 Follow us on Instagram, Facebook, Twitter, and TikTok for more travel inspiration. Or tag us to get featured!
Happy traveling!
Stay informed of the best travel tips to Japan, the most exciting things to do and see, and the top experiences to have with the Japan Wonder Travel Newsletter. Once every two weeks we will introduce you to our latest content.
Other articles you might like