Disneyland is a place that's known around the world as one of the happiest places in the world. The Disney Resort consists of Disneyland and DisneySea, which makes it the largest theme park in all of Asia. Despite being named "Tokyo," the Tokyo Disney Resort is actually located in Urayasu of Chiba Prefecture, which is just east of Tokyo. So if you're looking for a place to stay and not have a long trip to and from the resort, you will probably not want to stay in the center of Tokyo. If you are looking for a great place to stay during your visit, check out our list of the 10 best hotels near Tokyo Disney Resort!
1. Tokyo Disneyland Hotel
This Tokyo Disneyland Hotel faces Tokyo Disneyland Park, with the Disney Resort Line Station Building located in between. Some of the rooms face the theme park and allow you to overlook all of Disneyland. The hotel is filled with fantasy, featuring a gorgeous Victorian-style atmosphere and an interior sprinkled with Disney motifs. It's the perfect setting for weddings, banquets, and parties! This hotel will have you feeling like Belle in the Beast's mansion.
2. Tokyo Bay Maihama Hotel
If you're not looking to travel far to the Disney Resort, the Tokyo Bay Maihama Hotel is one of your best choices. Only steps away, it is located right next to the resort. It sits right between Disneyland and Tokyo Bay, so your room will either have a stunning view of Tokyo Bay or an exciting view of the theme park! The property's restaurant Fine Terrace serves Western cuisine, and is open for breakfast, lunch and dinner. They also offer free shuttle services to and from Bayside Station of the Disney Resort Line throughout the day in short intervals. Free shuttle service is available to and from JR Maihama Station as well, which departs approximately every 20 minutes.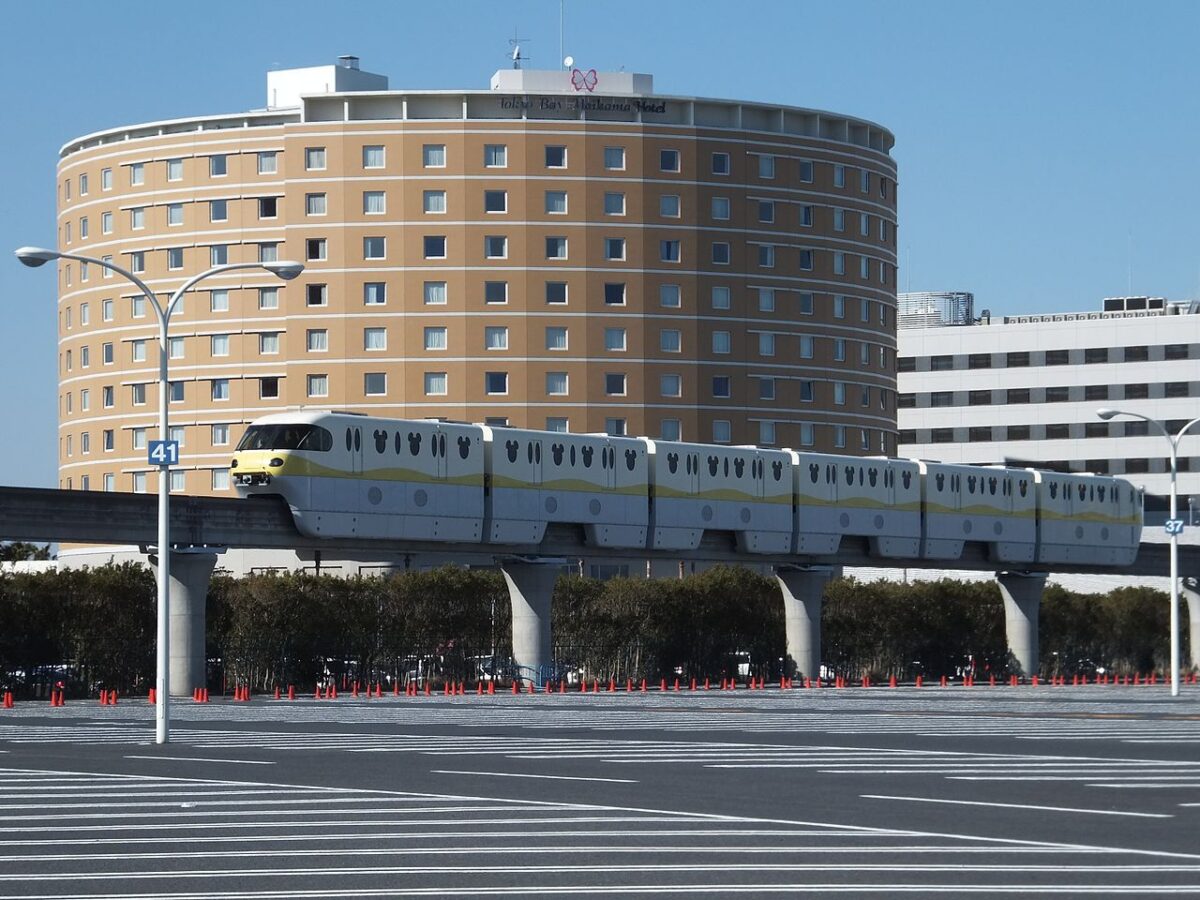 3. Sheraton Grande Tokyo Bay Hotel
Being an official hotel of Tokyo Disney Resort, Sheraton Grande Tokyo Bay Hotel offers a variety of unbeatable perks. You can plan your visit to enjoy resort amenities like a free shuttle to and from the monorail, a full fitness center, Japanese-style baths and four exceptional restaurants. The brand-new Park Wing is inspired by a luxury liner & features stylish Dog Lover Suites. A free shuttle runs to nearby Bayside Monorail Station, from which JR Maihama Train Station can be reached via a 10-minute monorail ride and walk. From Maihama Station, Tokyo Station is a 20-minute train ride away. The hotel is directly accessible from Narita and Haneda Airports via the Airport Limousine bus.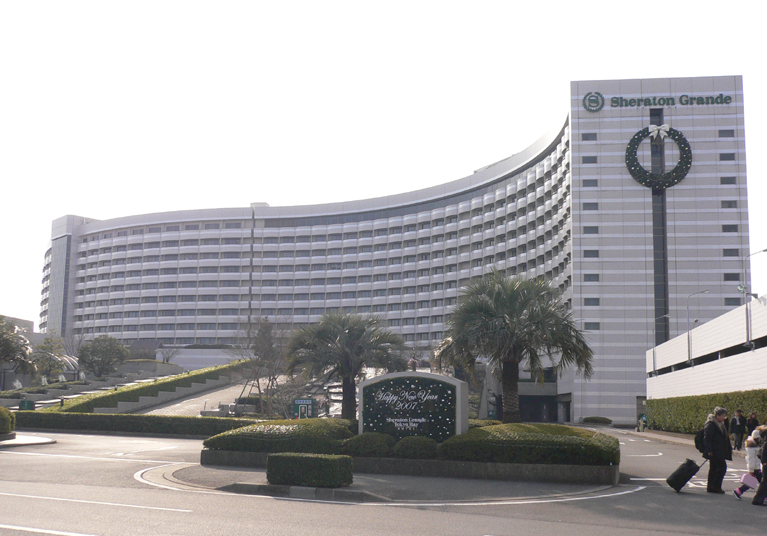 4. Tokyo DisneySea Hotel MiraCosta
This is a Disney theme park-integrated hotel where you can stay in the park while enjoying the afterglow of your adventures at Tokyo DisneySea. It's perhaps the most luxury hotel in the Tokyo Disney Resort. Its style and theme are based on Italian architecture and aesthetics, so everywhere you look you will see ornate Italian designs. It's a little Rome or Venice right here in Tokyo. Many of the MiraCosta's rooms also boast a view of the stunning Mediterranean Harbor.
5. Grand Nikko Tokyo Bay Maihama
The Grand Nikko Tokyo Bay Maihama is also an official Tokyo Disney Resort Hotel, so that means you get all the perks of them, like the free shuttle to and from the Bayside Station at the park, shopping for official Disney merchandise at the hotel, obtaining park tickets at the hotel, and more. This location even has four different types of floors that you can stay in, each providing its own unique atmosphere and amenities.
6. Hilton Tokyo Bay
The Hilton hotel brand is known as one of the most prolific hotel chains in the entire world, and they are also known for being high quality in all regards. This hotel has fairytale-themed rooms, Mount Fuji views, a Disney Store, and a 24-hour market. You can enjoy the indoor and outdoor pools, spa, and fitness center. Their restaurant Dynasty serves Chinese cuisine and Shanghai specialties, and Fresh Connection offers casual dining and dishes to-go. For an afternoon dessert buffet, stop by Lounge O. Bayside Monorail Station on the Disney Resort Line is just a 6-minute walk or 1-minute shuttle ride away, and goes directly to Tokyo Disneyland and Tokyo Disney Sea. The Narita Airport Limousine Bus stops at the hotel.
7. Disney Ambassador Hotel
This hotel at the Tokyo Disney Resort is an excellent choice, especially if you have kids. Character rooms such as Minnie, Mickey, and Donald are available. The Disney Ambassador Hotel is themed after America in the 1930s, which was the golden age of Hollywood. The gorgeous Art Deco style exterior and interior, along with various Disney character motifs, will make you smile. The hotel also has a restaurant where you or your children can interact with some of your favorite Disney friends!
8. Hotel Okura Tokyo Bay
Although these hotels share similar names, the Okura is quite different from the last hotel we mentioned. Featuring a southern European-style courtyard, the hotel offers a variety of facilities, and the spacious guest rooms come with marble bathrooms. Guests will find French, Japanese, Chinese and Western cafe restaurants at Hotel Okura Tokyo Bay. Bayside Station on the Disney Resort Line is a 3-minute walk from Hotel Okura Tokyo Bay. Guests can reach Tokyo Disneyland in 10 minutes and Tokyo DisneySea in 5 minutes from Bayside Station using the Disney Resort Line monorail.
9. Oriental Hotel Tokyo Bay
The Oriental Hotel Tokyo Bay is located in the north of Urayasu in Chiba prefecture. The hotel is very close to the JR Shin-Urayasu Station. Despite being a bit farther away from Disney, this hotel is still an official Tokyo Disney Hotel and has a free shuttle to and from the park. There is a convenient shopping mall nearby which is very close to allow you to go from the hotel for meals or shopping without getting wet if it rains. You can also visit nearby hot-spring facilities by free shuttle bus service departing from right in front of the hotel.
10. Tokyo Disney Resort Toy Story Hotel
As the name suggests, this hotel is Toy Story themed. There is playful ingenuity that makes visiting guests feel as if they have entered the toy world of the "Toy Story" series. You will feel like you're one of Andy's toys, adventuring alongside Woody and Buzz. This hotel is perfect for kids or anyone who's a fan of Toy Story, and with its moderate pricing, it's a great deal for families.
11. Hotel Emion Tokyo Bay
Not too far from the last entry on our list is the Hotel Emion Tokyo Bay. An official Tokyo Disney Resort partner, the Emion offers rooms in both western-styles and Japanese-styles and does a ton to meet your various requests. For dinner, guests can choose between the Lala Italiana restaurant's Italian cuisine and the Japanese dishes served at Kai restaurant. Only a 7-minute walk from the JR Shin-Urayasu Train Station, Hotel Emion Tokyo Bay offers a hot-spring bath and Western accommodation with free wired internet. The hotel provides free shuttle service to Tokyo Disney Resort, about a 15-minute ride away.
12. Urayasu Brighton Hotel Tokyo Bay
Urayasu Brighton has a wide variety of types of rooms that are great for those enjoying family time, business trips, and even luxurious couple's retreats. You can enjoy meals in one of their five restaurants ranging from Western style to Kaiseki, Chinese, Japanese and Teppanyaki or take a seat at the Bar and Lobby lounge. The property is also only 40-minutes by bus from Haneda International Airport and 60-minutes by bus from Narita International Airport. Maihama Station is a 4-minute train ride away, and JR Tokyo Station is about 17-minutes by rapid-service train.
13. Tokyo Disney Celebration Hotel
This hotel in Tokyo Disney Resort is reminiscent of the park itself. With simple designs and service style, the Celebration Hotel consists of two buildings: "Tokyo Disney Celebration Hotel: Discover", which has the theme of adventure and discovery, and "Tokyo Disney Celebration Hotel: Wish", which has the theme of dreams and fantasy. This is the most affordable hotel in the Tokyo Disney Resort selection, so this way you and your family can buy even more fantastic Disney souvenirs!
14. Henn na Hotel Maihama Tokyo Bay
Henn na Hotel is one of the most interesting hotels on this list. This popular chain of hotels is perhaps one of the most interesting in all of Tokyo. This hotel is run by robots, and you will be shocked to find what will await you in the lobby. At the reception desk, you will be greeted by dinosaurs! You will even meet RoBoHoN, a communication robot that is installed in every room. It operates various features on voice command, including the TV, air conditioner, and lights. Henn na Hotel Maihama Tokyo Bay is situated in Tokyo, 1.5 km from Tokyo Disneyland and 2.2 km from Tokyo DisneySea.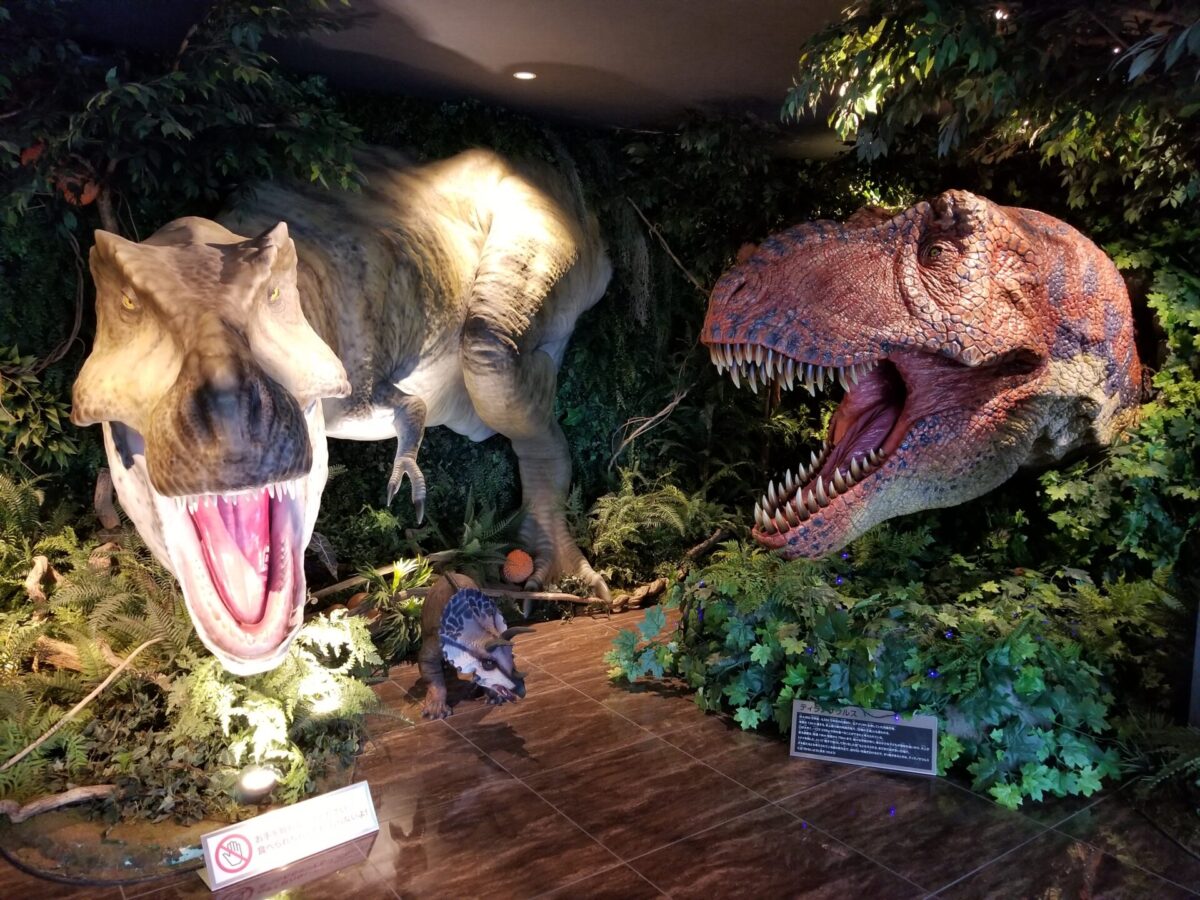 15. ibis Styles Tokyo Bay
From the outside of the building to the inside, ibis Styles Tokyo Bay has an amazing modernist design. It has a beautiful view of the north side of Tokyo bay. This hotel is conveniently situated 4 km from the resort. Offering free shuttle services to Tokyo Disney Resorts, the hotel is a 20-minute train ride from Tokyo Station. Tokyo Haneda International Airport is 40-minutes away, while Narita International Airport is 60-minutes away by train.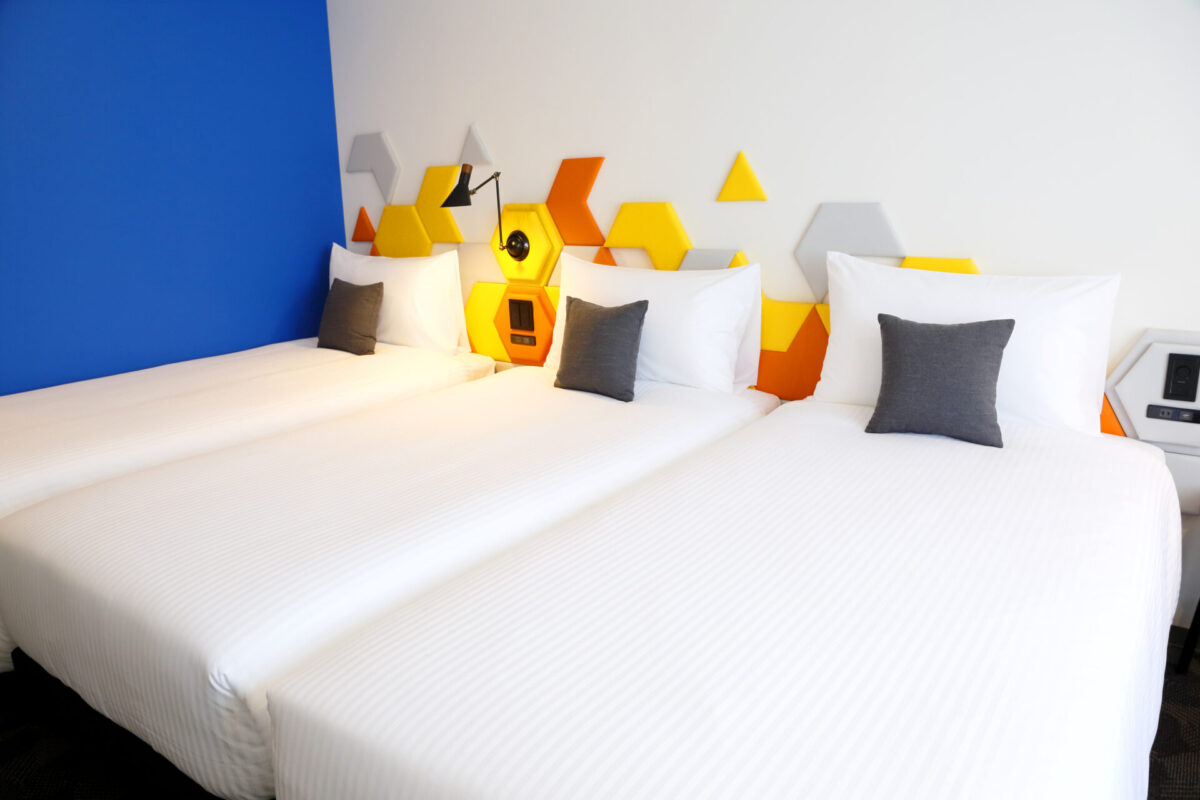 Japan Wonder Travel Tours in Tokyo
Japan Wonder Travel is a travel agency that offers guided tours throughout Japan.
From private walking tours to delicious Food and Drink tours, we can help organize the best tours just for you! If you want to explore Japan and learn more about the history and backstories of each area you are traveling in, our knowledgeable and friendly guides will happily take you to the best spots!
In addition, we can provide you with any assistance you may need for your upcoming trip to Japan, so please feel free to contact us if you have any questions or need some help!
Find the Other Tours
Follow us on Instagram, Facebook, Twitter, and TikTok for more travel inspiration. Or tag us to get featured!
Happy traveling!
Other articles you might be interested in