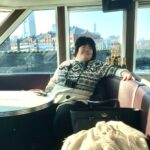 Writer's profile
Mao Goto is a Japanese freelancer who was born in Hayama, Kanagawa prefecture, and raised in Tokyo. Since 2016 she lives in the Taito Ward, home to a lot of Japanese culture hotspots such as Asakusa, Akihabara, and Ueno. She has been interested in the field of English education in Japan and got her Master's degree in March 2020. A lover of photography, travel, sweets, and cross-stitch. Contact her via Facebook.
This post may contain some affiliate links. When you click through and make a purchase we may receive some commission, at no extra cost to you.
Swimming, diving, fishing, cruising… there are so many ways to enjoy the wonderful water world in Japan. But did you know that kayaking is also an option? Kayaking is a great water activity that enables you to be one with the ocean and nature. However Kayaking may not be the first thing that comes to mind when you think about Japan. But actually, a lot of famous oceans and lakes in Japan have established kayaking courses. These can be great for people visiting, as you can enjoy learning new and fascinating information about Japan and how to kayak from a local guide while out on the water. Even if you don't have any kayaking experience, there is no need to worry! Your guide will teach you how to enjoy kayaking in a safe, fun way. Now, let's take a closer look at some of the best places to go kayaking in Japan! 
1. Okinawa Onna Village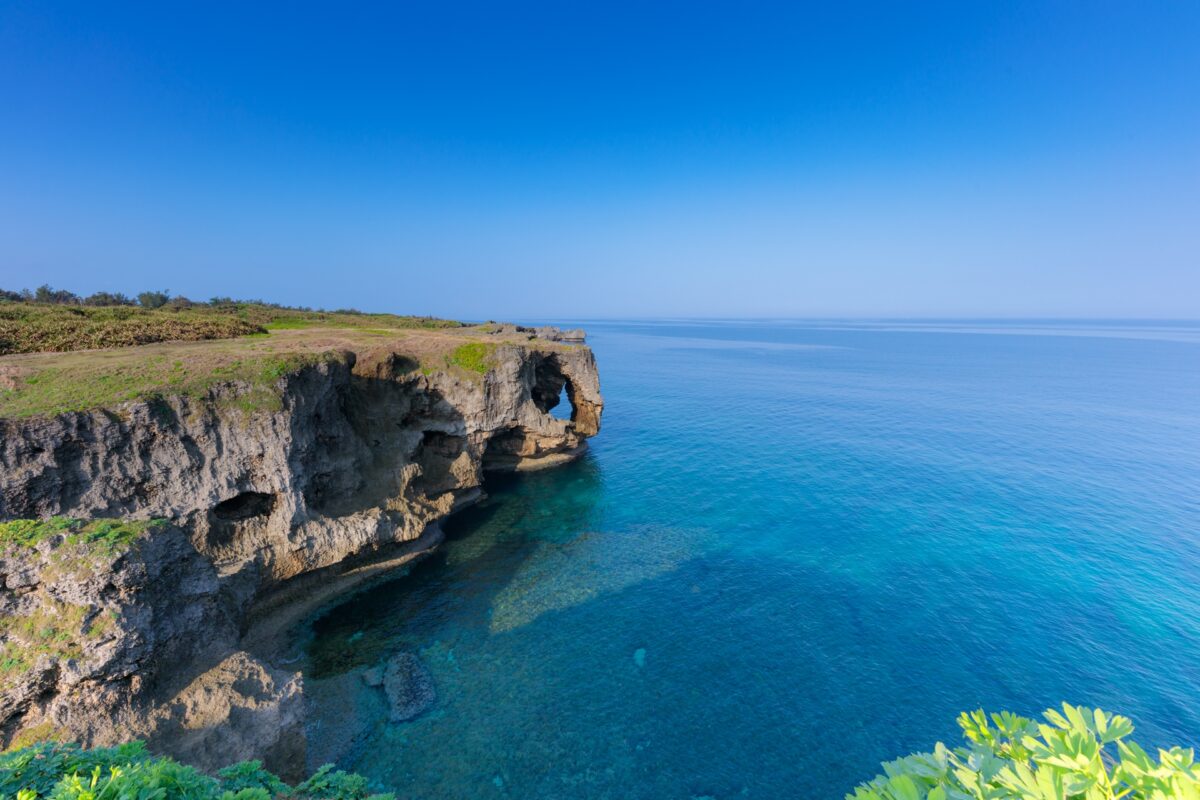 Onna Village, located in the central part of Okinawa Prefecture, is one of the best resort areas in Japan and also has a good reputation as a diving and kayaking spot. The emerald green ocean beach welcomes you first, and the water is very clear, making it a popular kayaking spot among tourists and locals alike. One of the most famous tourist spots in Onna Village is "Blue Grotto". There are many "Blue Grotto's" scattered all over Japan, but the Blue Grotto of Onna Village is particularly stunning. When the sun shines into the grotto, you can enjoy the beautiful sky blue water. This is a photogenic spot that anyone can enjoy!
Official Website: Onna Travel Navi
Recommended tour: Sea Kayaking Experience with Action Camera
2. Lake Ikeda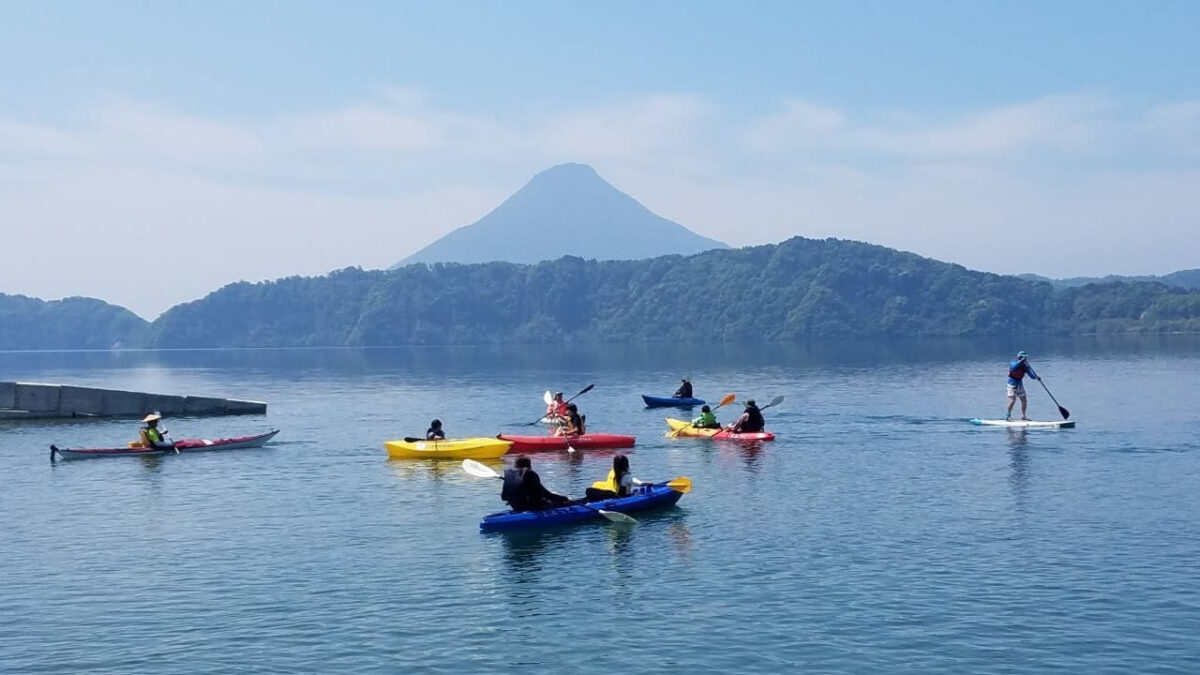 When you vist Kagoshima Prefecture down south in Kyushu, it is worth it to stop by Lake Ikeda in Ibusuki City. Lake Ikeda is the largest caldera in Kyushu, and Mount Kaimon which is nearby the lake is know as "Satsuma Fuji". There is a legend that says there is an unidentified being called "Issie" living in Lake Ikeda, that is a huge black creature that is about 10 to 20 meters long, but no one has ever actually proven this to be true. Due to this local legend, there are two statues of Issie in the area and that can also be a good place for a photo. It can be fun and thrilling to take a kayak tour and relax on a boat, looking out at Satsuma Fuji and the beautiful lake. If you're feeling adventurous and have the courage, why not set out on a journey to try to find the mysterious Issie!
Official Website: Ibusuki tourism net
3. Seto Inland Sea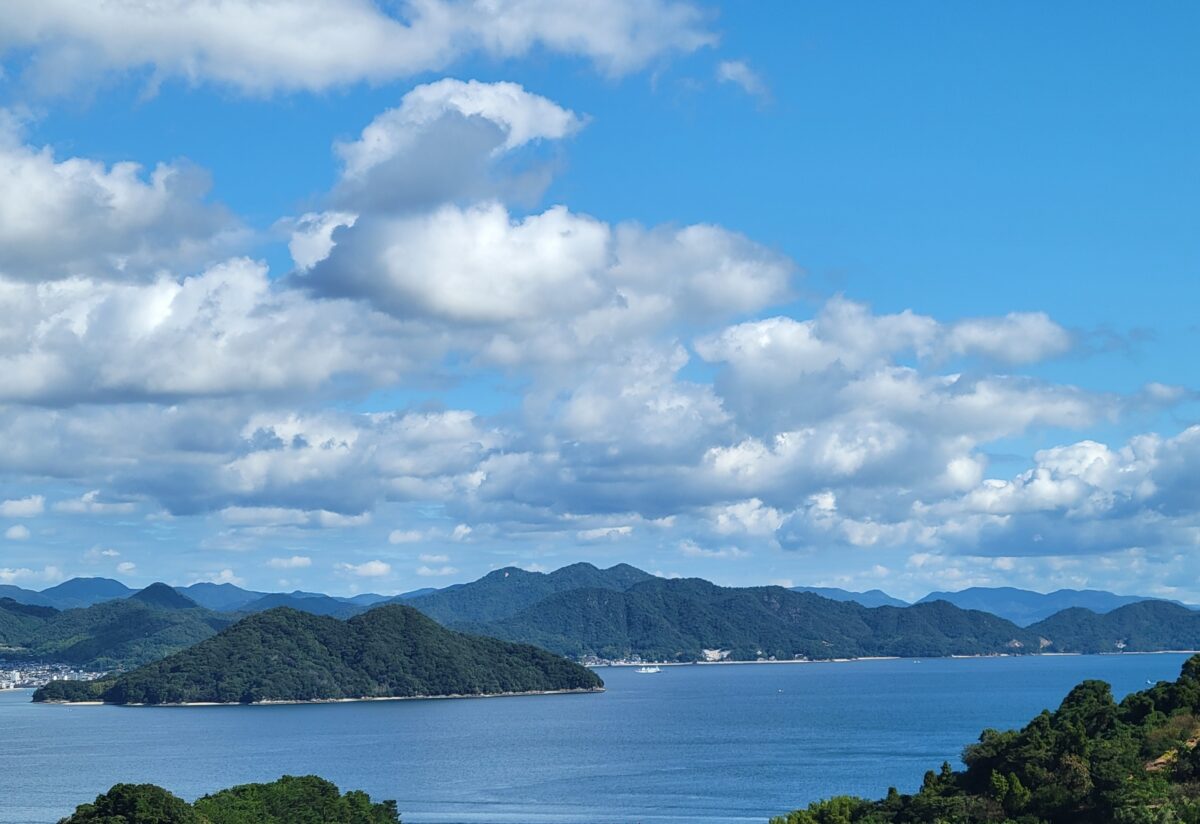 Surrounded by Shikoku and Honshu, the Seto Inland Sea is one of the best and most beautiful kayaking spots in all of Japan. It's a great place for people of all levels as the waves are relatively calm. With the pleasant sea breeze, you will be able to relax and take in the stunning landscape of Japan. In the evening, you can see the beautiful red sunset, which is a truly spectacular sight. It will surely be a moment and place you will never forget.
Official Website: Setouchi DMO
4. Lake Hibara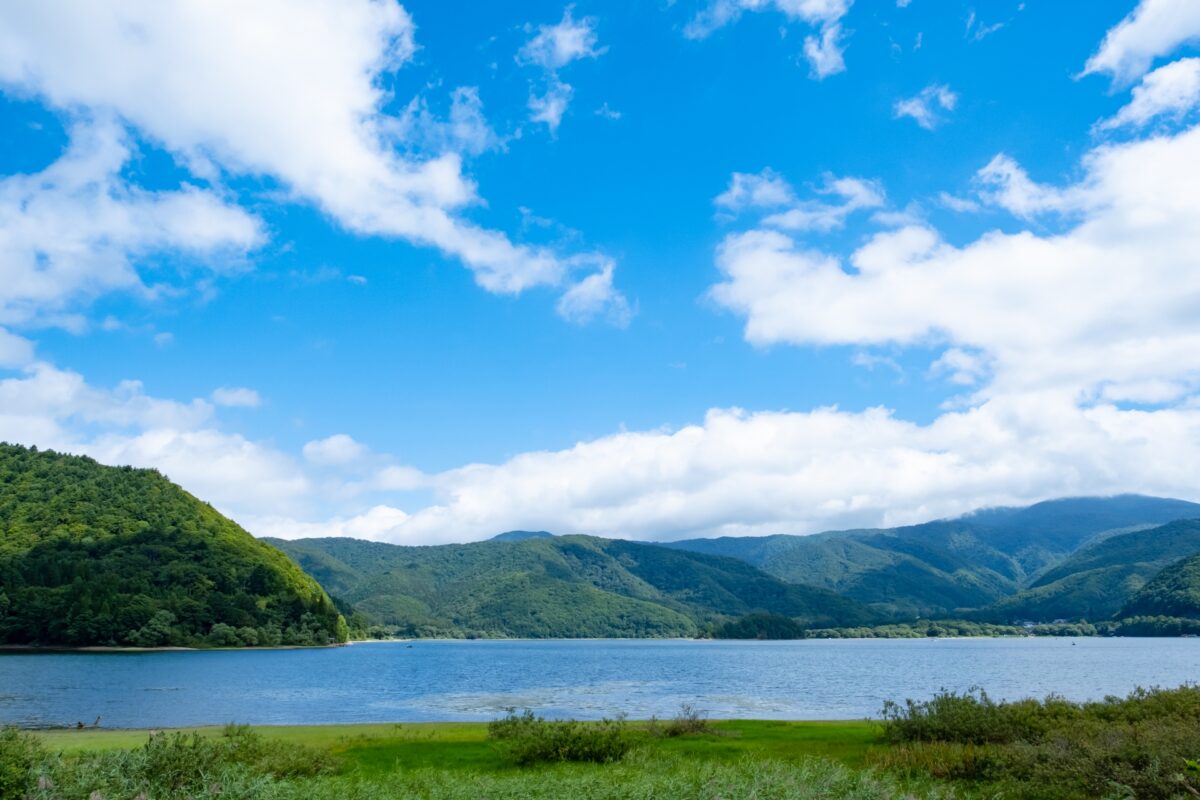 Urabandai Plateau in the northern part of Fukushima Prefecture is a highland resort area that is full of nature. It is a beautiful scenic spot located about 800 meters above sea level. The lake in the center of the plateau is called Lake Hibara and is said to have been created by the eruption of Mount Bandai. It is known as the largest lake in Urabandai being about 31 km across and 31 meters at its deepest. The pink cherry blossoms in spring, the fresh greenery in summer, the autumn leaves in autumn, and the snowy white scenery in winter all captivate the hearts of many people throughout the year as all four seasons are distinct. Kayaking under the clear blue sky in the cool plateau is a perfect activity for both families and friends alike. In addition to kayaking, you can also enjoy camping and the beautiful starry sky at night.
Official Website: Urabandai Tourism Official Website
Recommended tour: Shared 3 Hours Lake Hibara Canoe(kayak) Experience in Yama-gun Fukushima
5. Kerama Islands
There is one kayaking spot that you should not miss when you are in Okinawa. There are about 20 islands scattered about this area that are called the "Kerama Islands". You can get to these islands by cruise from Naha that takes about 35 to 50 minutes. Not only do they have great kayaking, but you can also go diving which is another fun activity. The best part about the Kerama Islands is how clear and beautiful the sea is. It is so clear that you can see the tropical fish swimming in the underwater coral reefs from the surface of the sea, which is known as "Kerama Blue". This is why divers and tourists from all over the world come to the Kerama Islands to get a glimpse of this amazing world of blue.
Official Website: kerama-islands.com
Recommended tours:1day kayak tour in Kerama Islands and Zamami Island
6. Lake Biwa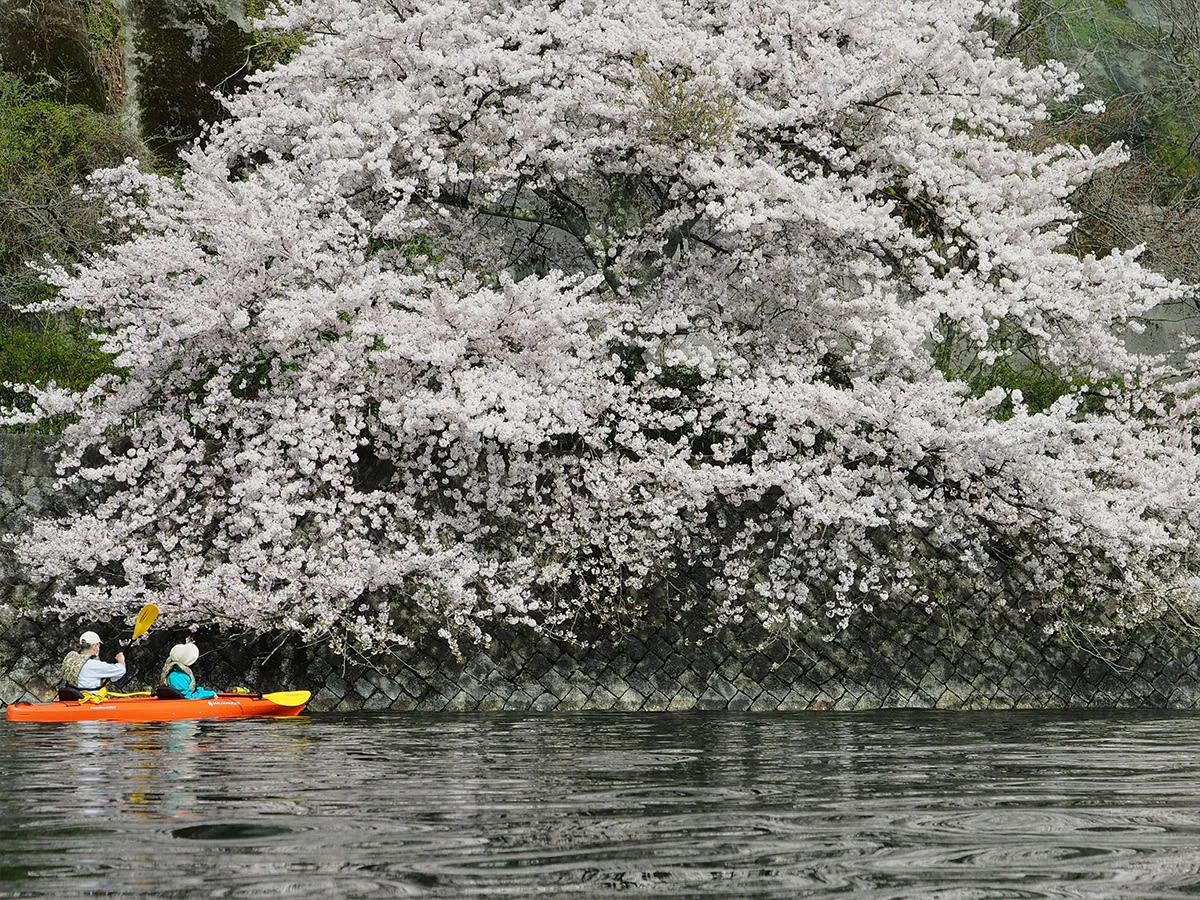 Lake Biwa, the largest lake in Japan, is a place where you can take several different kayaking tours. You can see up close how beautiful Lake Biwa's water and marine life is. You can also kayak to the head of the river that you can't get to on land. After kayaking, it can be fun to go shopping for Lake Biwa souvenirs and sit down for some gourmet food. A day trip to Lake Biwa can be a fun and also relaxing experience.
Official Website: SHIGA Tourism Official Website
7. Lake Nojiri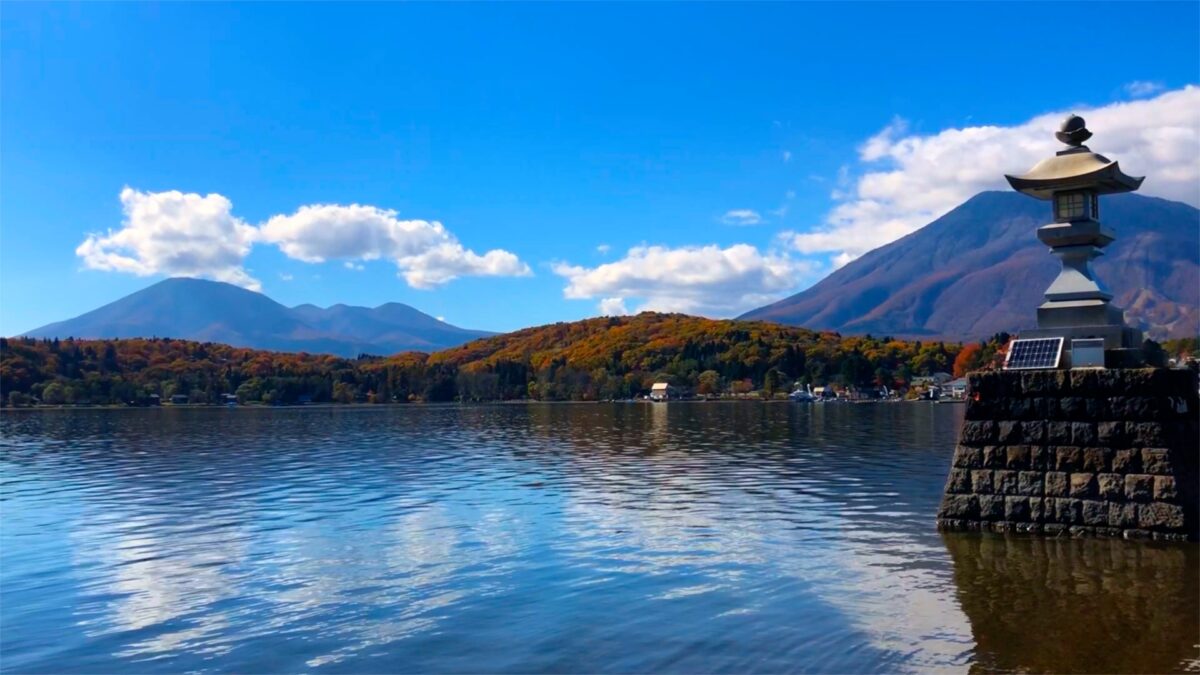 Lake Nojiri in Shinano-machi, Nagano Prefecture is located on a plateau at an altitude of 654 meters. Fossils of the Naumann elephants were once excavated at the bottom of the lake, and the Nojiriko Naumann Elephant Museum nearby is a really cool lake for people into fossils and dinosaurs. Summer is the best time to go kayaking here. Nagano is also famous as a summer retreat, and the scenery at Lake Nojiri will surely not disappoint!
Official Website: shinano-machi.com
8. Kinosaki Onsen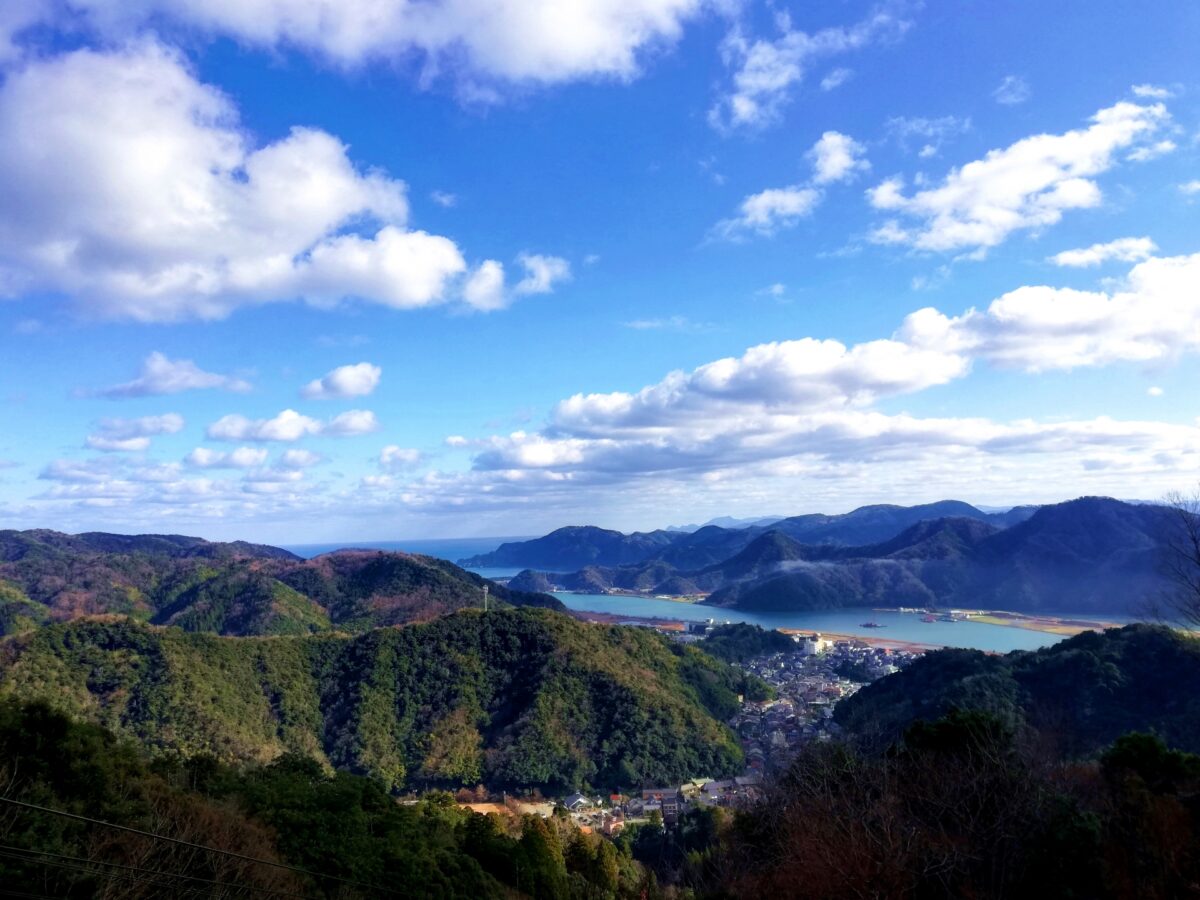 Kinosaki Onsen is a hot spring town in Toyooka City, located in the northern part of Hyogo Prefecture. It is also well known as being the setting for the novel "At Kinosaki (城の崎にて)" written by the famous Japanese author Naoya Shiga. Near the hot spring, there is an area called Takeno, which is another great kayaking spot. This vast area spans over six towns, Kyotango City in Kyoto, Toyooka City, Kami Town, Shinonsen-cho in Hyogo Prefecture, and Iwami Town, Tottori City in Tottori Prefecture. This area is called "San'in Kaigan Geopark", and Takeno is a part of it. This area is popular as a place where you can learn more about the topography of Japan, how the Sea of Japan came to be, and the characteristics of the area.
Official Website: takeno-geocanoe.com
9. Lake Shikotsu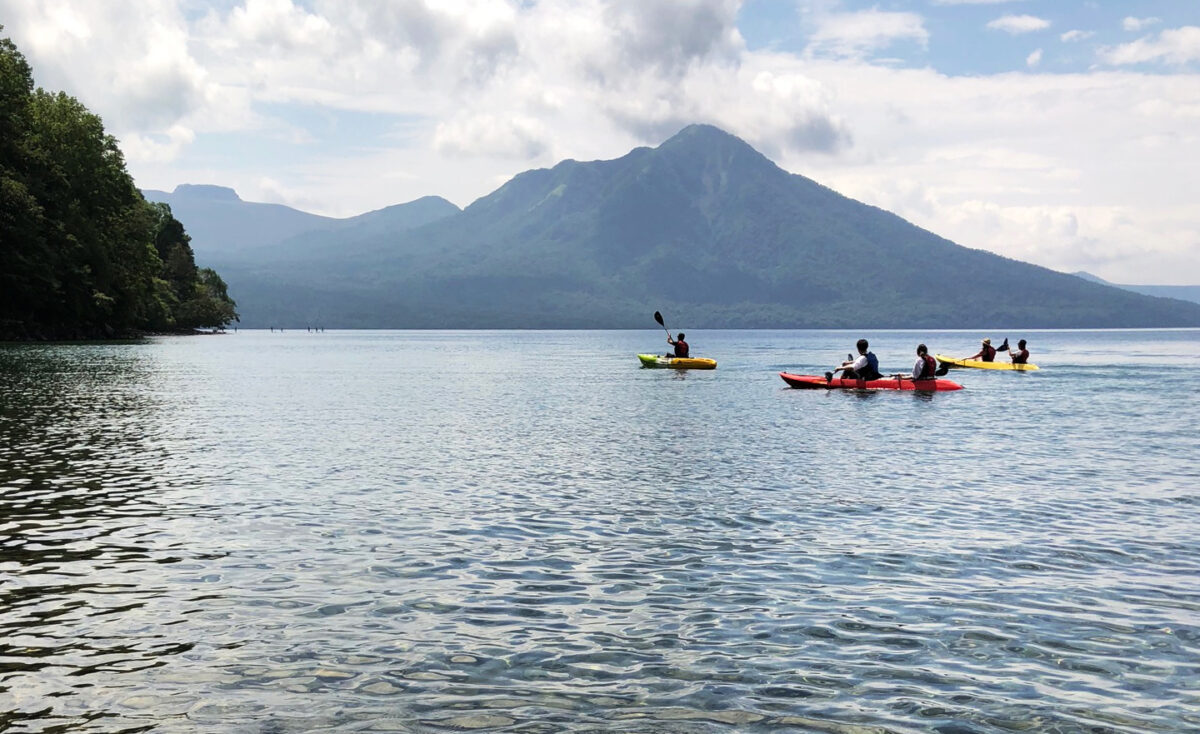 Lake Shikotsu is a large lake located in Chitose City, Hokkaido. It is a caldera formed after the eruption of Shikotsu Volcano, and now has a depth of up to about 360 meters. It is known as the second deepest lake in Japan after Lake Tazawa in Akita Prefecture and the northernmost ice-free lake in the country. The most fascinating part about this lake is how clear the water is. Up until 2018 it had been evaluated as having the best water quality in Japan for 11 consecutive years! The extremely clear water is said to be produced by the low nutrient content in the water and the lack of plankton presence. It is called "Shikotsu Blue" because of its beauty and translucence, making it the perfect spot for kayaking. After kayaking, you can relax at the nearby Shikotsu Hot Spring to complete your day.
Official Website: welcome-to-chitose.jp
Recommended tour: Japan's No. 1 Water Quality National Lake Shikotsu, Hokkaido's first landing clear kayak tour difficulty level (medium)
10. Uradome Coast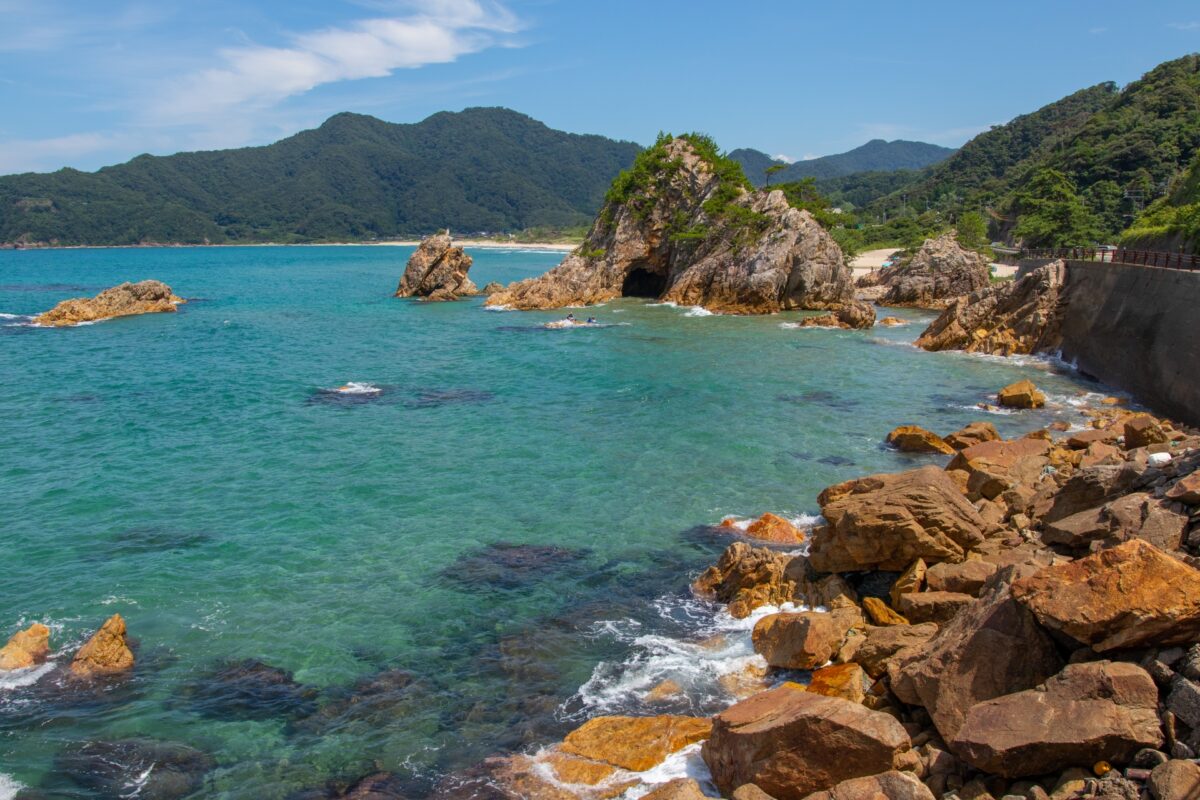 Uradome Coast, located in Iwami Town, Tottori Prefecture, is also a part of the San'in Kaigan Geopark area, like Takeno that we mentioned earlier. Uradome Coast is the name of a rias coast that stretches about 15 km from east to west. It is also famous for its crystal clear water, which is known to be of the same caliber as Okinawa! Kayaking here is also a great way to head to the white sandy beaches, caves and unique rocks created by the rough waves of the Sea of Japan.
Official Website: Tourist information for Tottori, Japan
11. Tokyo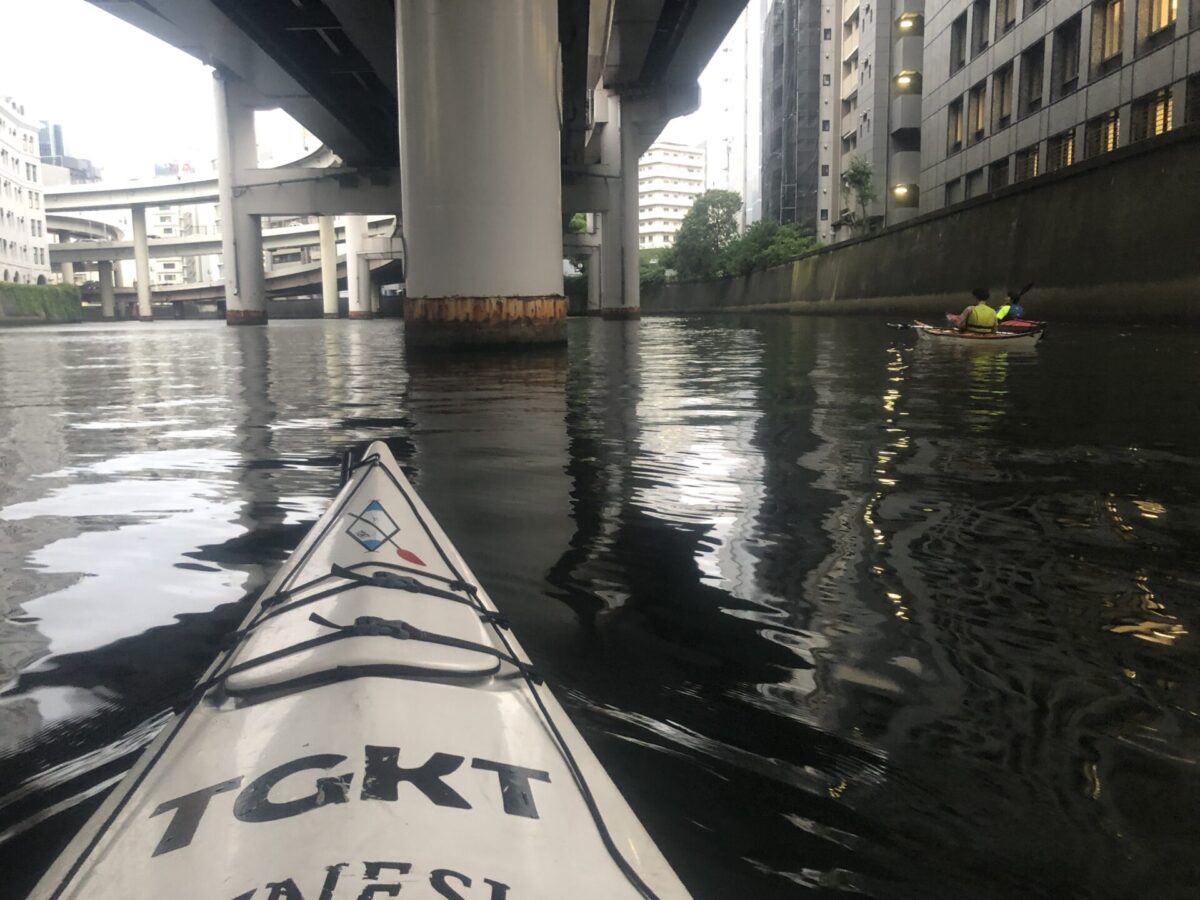 Although Tokyo is such a big city packed with people, you may think that there wouldn't be places to go kayaking. However kayaking is actually a great way to see various parts of Tokyo! They offer various tours all year round through the rivers and canals of Tokyo that include an evening tour, business and entertainment area tour, residential area tour, and even an amazing sakura tour during the cherry blossom season in the spring. They have many guides who are well versed in English and know the Tokyo area very well, making for an experience you are sure to enjoy!
Official Website: tokyokayaking.jp
Recommended tours: Tokyo Great Kayaking Tours
12. Ogasawara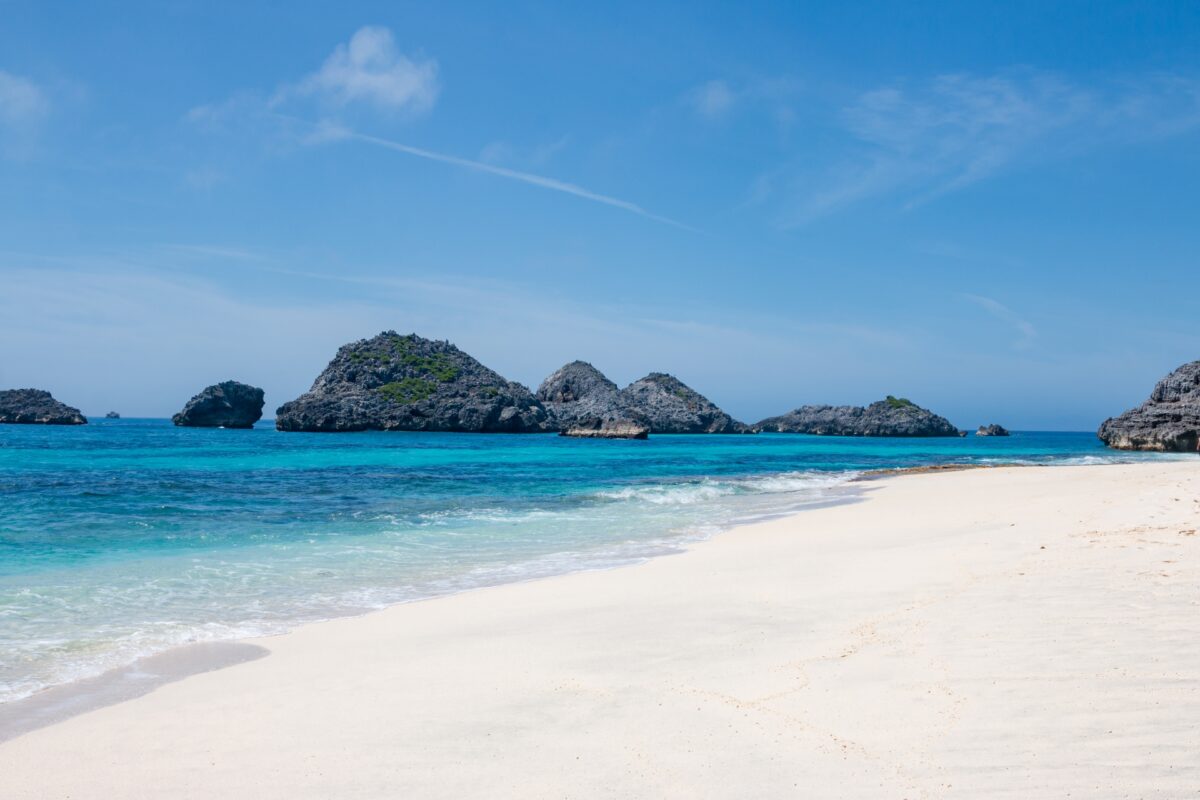 Almost directly south of Tokyo in the Pacific Ocean, the Ogasawara Islands, or Bonin Islands, are an archipelago consisting of more than 30 small tropical and subtropical islands. The only two islands that are inhabited are Chichijima and Hahajima that both have very small populations. Currently the only way to reach these islands is by a 24 hour ferry ride from the Tokyo area. These islands are on a similar latitude as Okinawa and therefore also have a comparatively warm and subtropical climate. Kayaking is a great way to see the beautiful nature, beaches, clear water and everything else this peaceful part of Japan has to offer without having to worry about the big crowds. There are also some great kayaking tours you can take where the locals will show you all the best spots.
Official website: ogasawaramura.com
Recommended tours: Ogasawara Kayak Tours
Websites For Booking Kayaking Tours
If you are considering going on a kayak tour during your trip to Japan, don't forget to make a reservation in advance. By using a reservation website in advance, it will make everything much easier for you.
Here are a few websites we recommend for booking tours:
experiences.travel.rakuten.com
We mentioned 12 spots that are great for kayaking in Japan but of course there are lots of other places out there too. Did you find any spots that you might want to check out? As a heads up, depending on the weather and season, there may be days that you aren't able to go out on the water, so be sure to check each spot's official website or call the kayaking company directly in advance. We hope you can enjoy the wonderful world of kayaking here in Japan!
Follow us on Instagram, Facebook and Twitter for more travel inspiration. Or tag us to get featured!
Happy traveling!
Other articles you might be interested in