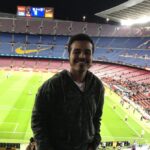 Writer's Profile
Brandon Spencer is currently an intern from the United States. He recently graduated from Berry College, majoring in sports communications, and is currently seeking many different work opportunities in various countries around the world. He loves exercising, video games, anime, and pro wrestling. He's also a big fan of soccer, so you can catch him watching a game or taking part in one!
This post may contain some affiliate links. When you click through and make a purchase we may receive some commission, at no extra cost to you.
Japan is a country that is filled with luscious rivers, lakes, and oceans, meaning there is no shortage of activities one can do in the water. Whether it's swimming with marine life or soaring through the sky on the back of a speed boat, you're sure to find a water sport that'll pique your interest. To give you a helping hand on your quest for adventure across the water, here are 10 water sports that you can find in Japan! 
1. Surfing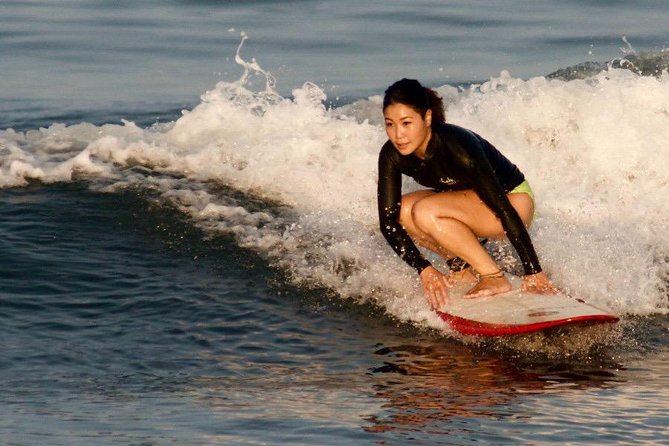 Starting off the list with probably the most popular water sport in the entire world, surfing through the crystal clear waters of Japan's many beaches should be on everyone's bucket list. Some of the best spots for surfing in Japan are Tokyo, with Shonan beach considered by many to be the birthplace of Japanese surfing culture, and of course Okinawa, where you could practically surf year round due to its subtropical climate. For those who are novices to the sport, fret not as there are plenty of places in Japan that offer surfing lessons for an affordable price. If you're in search of some quality surfing lessons check out these lessons available!
If you're planning on visiting the beach during your visit, give surfing a go and enjoy the radical waves brah! (insert hang loose emoji)
2. Kayaking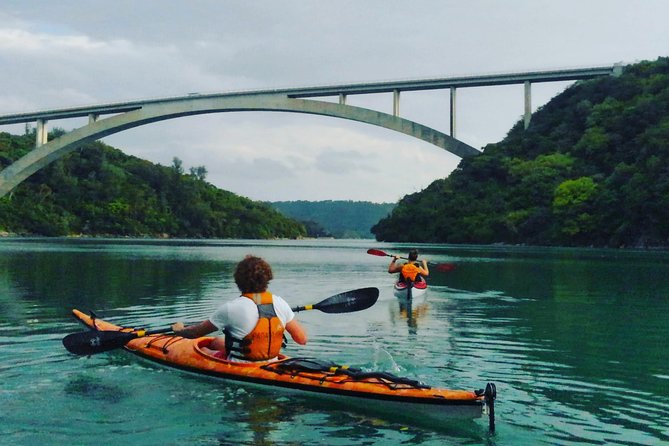 Kayaking can be seen as a bit of a hidden gem here in Japan, as not many people think of this sport when it comes to water-related activities. Despite this, there are plenty of kayaking courses you can find in rivers and lakes. For those who don't know, kayaking is similar to canoeing, with the main differences being the double edged paddle used in kayaking, as well as the positioning of kayaker and canoeist on their respective boats. There are many places in Japan that offer guided kayaking tours across the country's luxurious water, with this private tour of Okinawa highly recommended. Get the chance to kayak through Okinawa's clear blue waters as you'll get the chance to see sights of Okinawa that are virtually inaccessible with any other vehicle.
3. Whitewater Rafting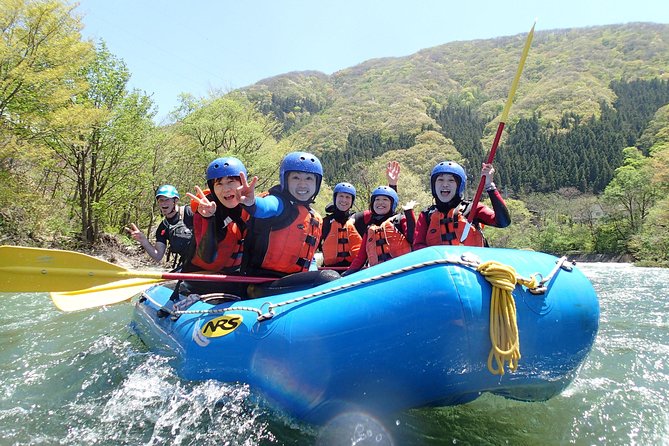 Moving away from the peaceful tranquility of the lake, we enter the realm of what can only be considered the demolition derby of water sports, otherwise known as whitewater rafting! It may be a stretch to call it that, but what else can I say when you're traversing through rapid waters and waterfalls amidst an average sized raft? While whitewater rafting is a bit more dangerous than kayaking, there are various places around Japan in which you can partake in this activity safely. Nagatoro is perhaps the best spot for safe whitewater rafting, as you can experience the sense of danger while knowing that you truly aren't in any danger at all. Plus these activities are highly encouraged even for beginners of the sport. Another great spot is located in the town of Minakami, where you can find some of the best stretches of whitewater rafting in Japan. There are even guided tours offered in this area, which we highly recommend to further enhance your experience on the water.
Whether you're a rafting novice or a thrill seeker, make sure to give whitewater rafting a try during your stay in Japan!
4. Canyoning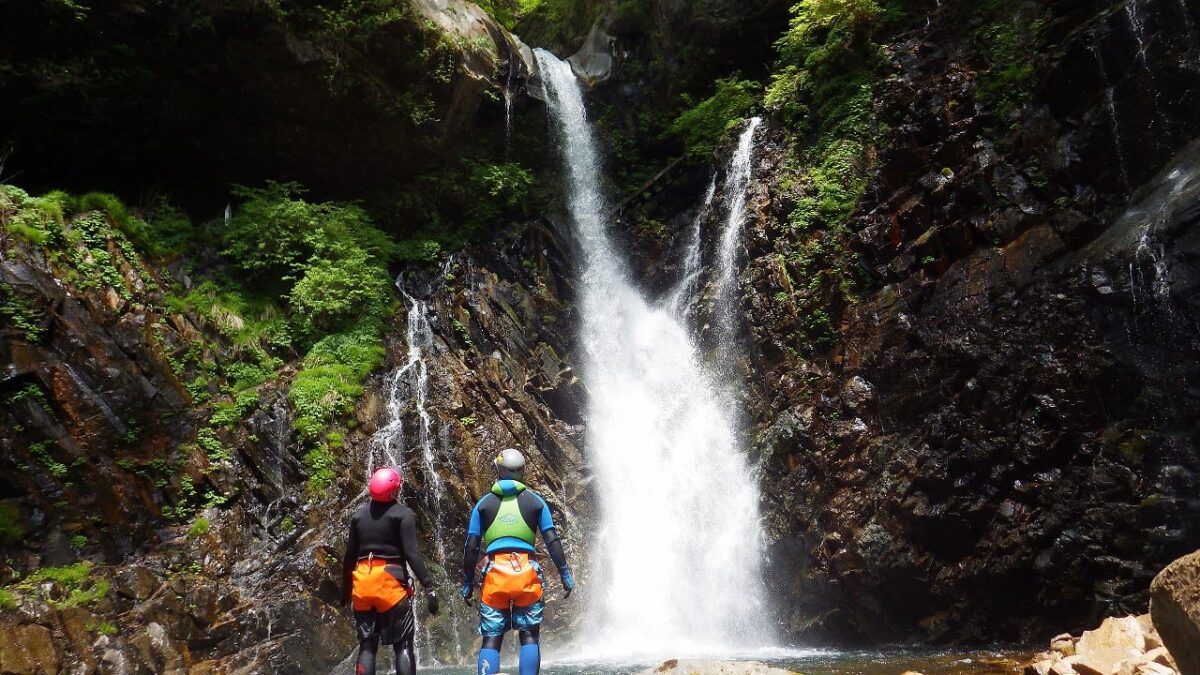 Oh boy, we're only getting more extreme as this list goes on aren't we. Don't believe me? Well, let me introduce you to this tame little sport called canyoning. What does it entail? I'm glad you asked, so why don't you all gather around the campfire and let me tell you a story! Canyoning combines various outdoor activities into one amazing, yet grueling experience depending on who you ask. One second you can be hiking up the gorges and the next you can be scaling the side of the mountain by rope climbing, and you'll even have to slide down down the canyons themselves, channeling your inner child throughout your venture. One of the most popular areas to go canyoning in Japan is also in Minakami, a popular hot spring town with loads of streams to explore, and is found in the outskirts of Tokyo. The best time to go canyoning is between the months of May and October and there are also guided tours provided for such experiences, so if you're interested in trying this hybrid sport check out this tour suited for beginner and advanced canyoneers. 
Book a tour here: Canyoning at Nikko National Park in Tochigi Prefecture
5. Sawanobori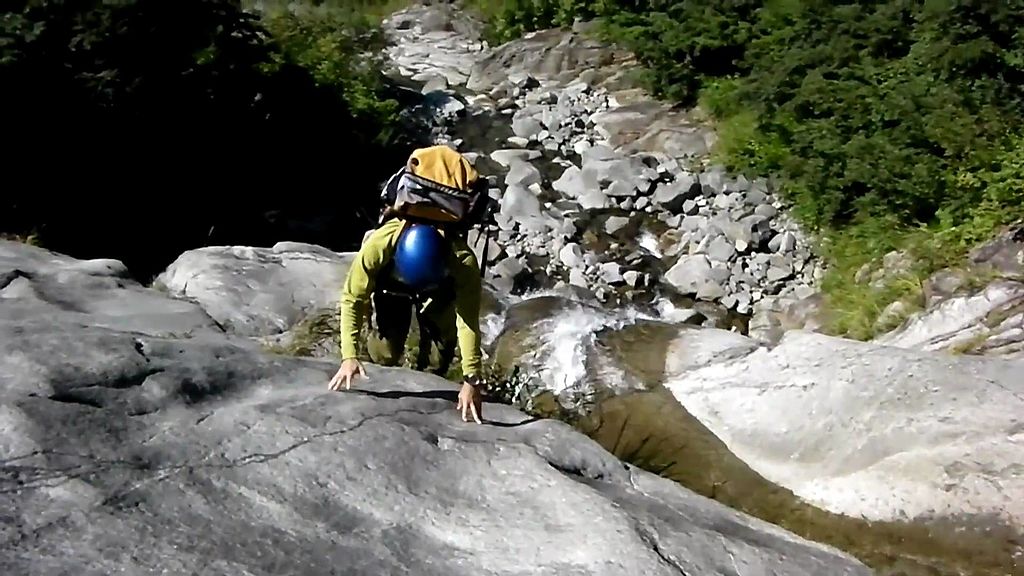 While in some cases canyoning and Sawanobori (stream climbing) may be looked at as the same sport, sawanobori is considered to be the Japanese take on canyoning and in fact has a long history embedded within Japanese culture. Sawanobori is a variation of rock climbing through waterfalls, where you see the individual traversing their way through a mountainous area, in comparison to canyoning which sees you descend from the top of mountains and cliffs. Centuries before it became known as a sport, sawanobori was just a typical way of life in Japan, as many Japanese would often follow the streams of water to find nearby mountainous villages. As mentioned before, this sport is different from canyoning, meaning it is much more dangerous and should not be conducted alone, even if you're an experienced climber. It is highly recommended to do sawanobori with a guide, and there is no shortage of guided tours for this sport across the country. If you're a true adrenaline junkie and want to see some of the most scenic views whilst risking life and limb, give sawanobori a try in the beautiful islands of Japan!
6. Snorkeling/Scuba Diving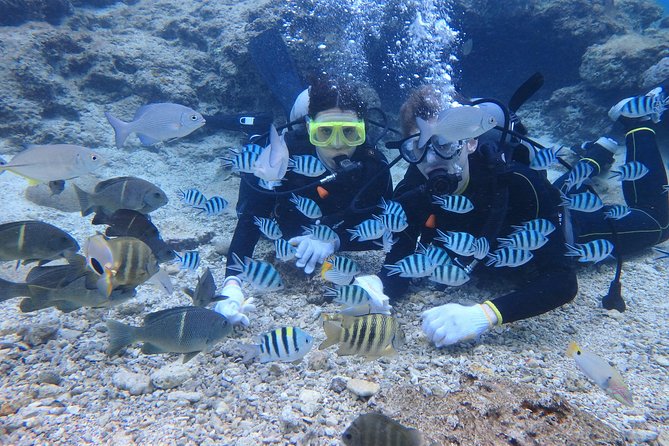 Now we're heading into uncharted territory as we discuss the deadliest sport of them all, a sport in which thousands perish every year, just for the chance to witness shangri la. That's right, I'm talking about snorkeling! In reality though, snorkeling is a fan favorite activity among families as you can do it almost anywhere near the sea, in both shallow and deep water. Is leisurely swimming with the sea turtles not enough to titillate your adventuring juices? Then, why don't you try snorkeling's cooler, yet somewhat dangerous alternative known as scuba diving! Scuba diving in Japan is fairly popular and there are many incredible tours you can join around the country. One tour that we recommend takes you through the experience of scuba diving through a cave, exploring various types of marine wildlife located in Okinawa prefecture and you can also have a great snorkeling tour alternative in Okinawa as well.
It must be noted that in order to scuba dive in Japan, you must have a class C scuba diving license, unless you're doing an introductory dive (diving no more than 10 meters).
7. Stand Up Paddleboarding (SUP)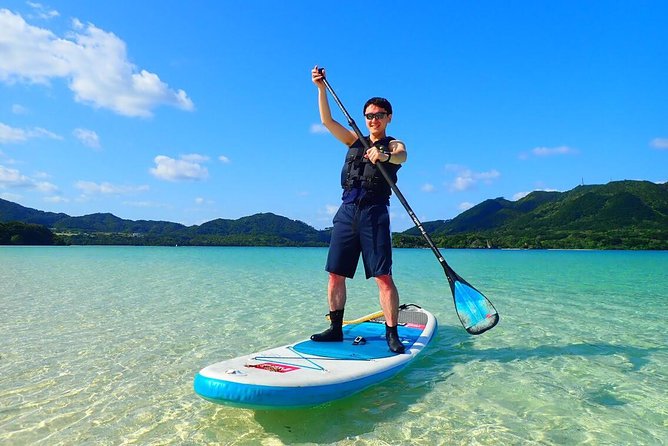 Do you SUP bro? No, not the greeting, I'm talking about one of the most popular pastimes across the water, stand up paddle boarding! SUP is a bit different from traditional paddleboarding, as the paddleboard in SUP is much longer, ranging between 9 and 13 feet, and the individual also uses a paddle white standing atop the board to maneuver their way through the water. SUP can be seen as a great alternative for older surfers that still want to continue in a safer manner. The beauty of this sport is its versatility, as SUP can be enjoyed on all kinds of terrain, ranging from still oceans, lakes, rivers, and even large swimming pools! Best of all, due to its rise in popularity across the country, you can find all kinds of tours with guides showing you the best locations to go SUPing (yes this is an actual word, I checked). One tour that we recommend is the SUP and canoe tour of the scenic, Michelin green guide certified Kabira Bay located in Okinawa, and this tour includes the snorkeling as well!
8. Fishing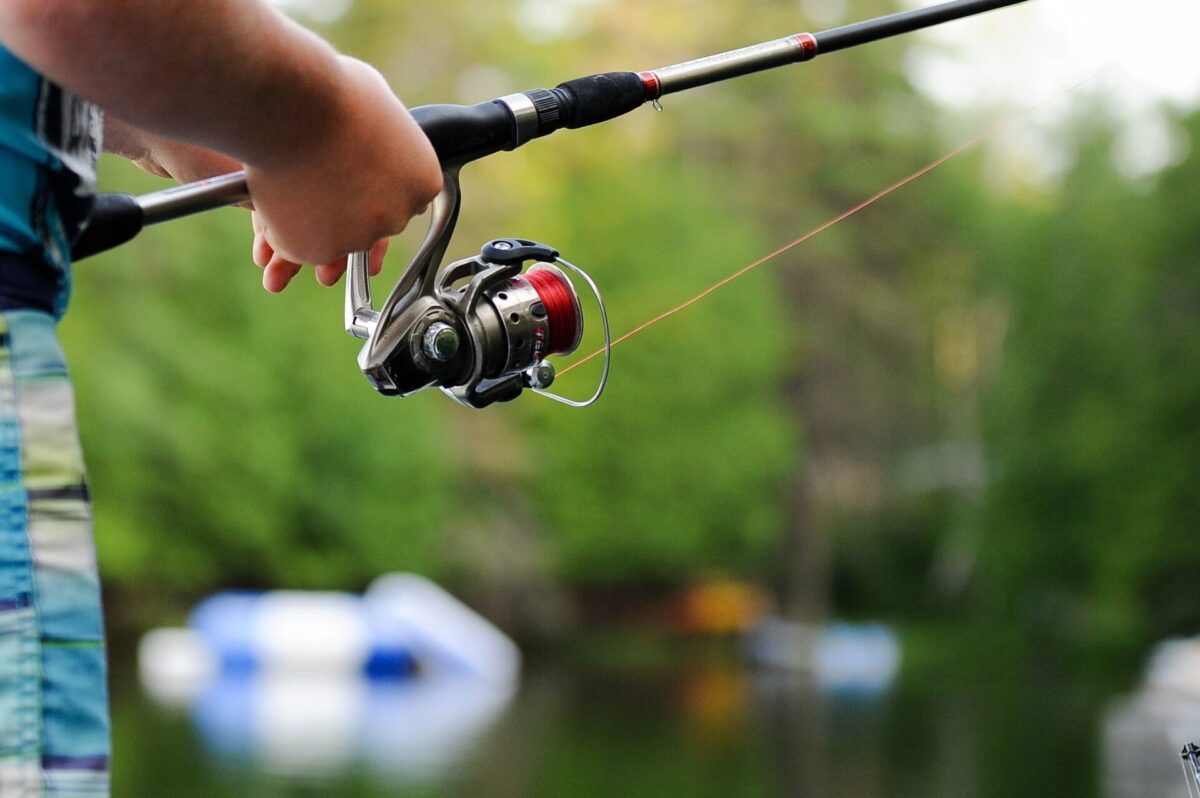 For those looking for a time of zen in the water, there is a fishing rod with your name on it raring to go! Fishing is a fairly popular sport across the world, with Japan being no exception as you can find many different variations of this sport, from fly fishing to deep sea fishing. With Japan's vast supply of water, fishing isn't a difficult activity to participate in, but if you're looking for some of the best fishing spots in Japan, we have just the tour for you. Located near Japan's countryside of Shizuoka, you will be given a guided tour, getting the chance to not only fish, but also the opportunity to learn more about the local street, sightsee the area, and if the weather is nice you can even see Mount Fuji in the distance.
9. Wakeboarding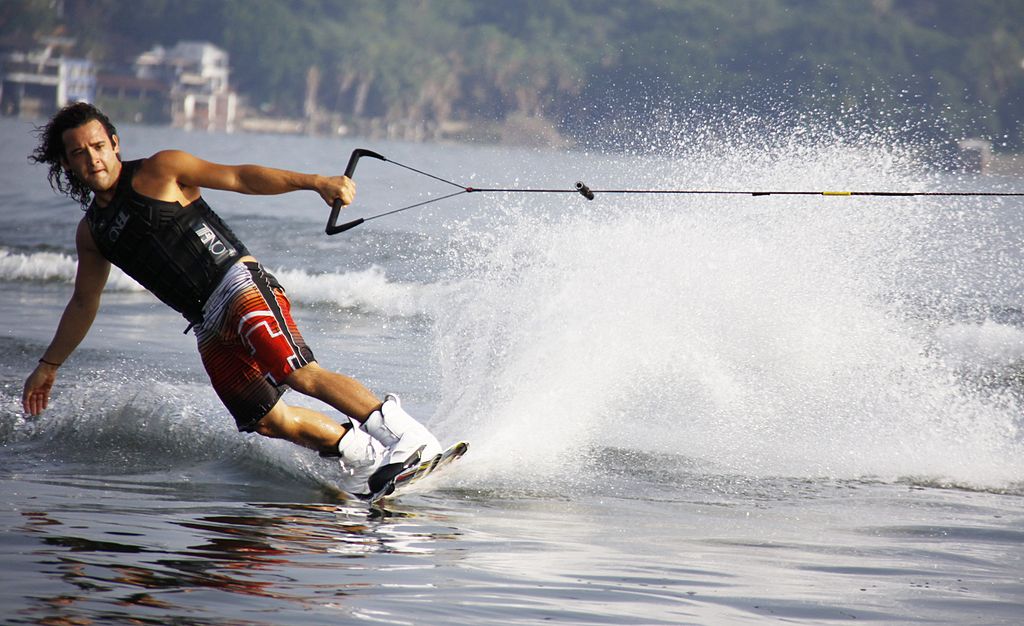 The best way to describe wakeboarding is to say that it's a combination of surfing, snowboarding and skiing. Wakeboarding sees the individual attached to the back of a motorboat, all the while holding onto a cable as you attempt to keep your balance atop the surfboard. While it is a bit dangerous considering you're being pulled by a boat going at a speed of around 50 km/h, it is said that most people pick up on wakeboarding pretty easily compared to other water sports. There are also other variations of wakeboarding one can take part in, an example being waterskiing, which sees the participant attached to two boards (one on each foot) rather than one. Wakeboarding may be a bit more on the pricier side compared to the other sports, but there are still plenty of affordable wakeboarding options you can find across the country.
10. Parasailing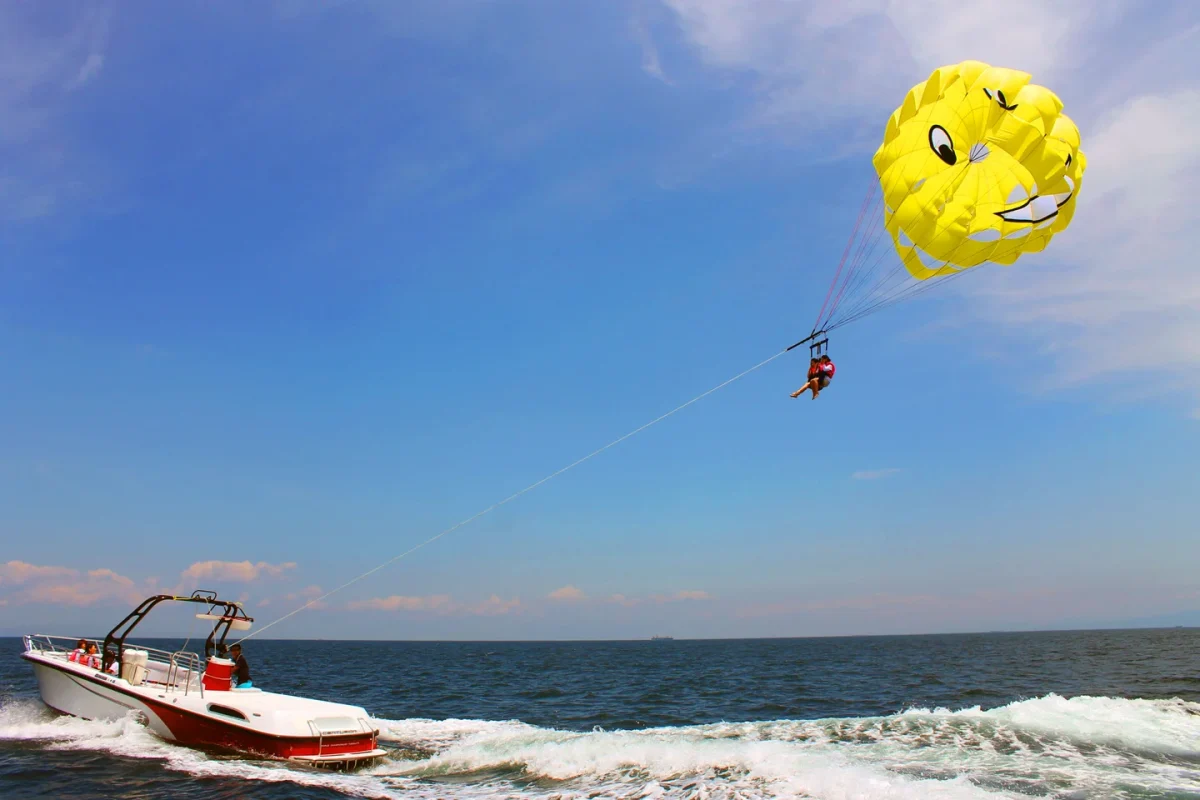 While I'm not entirely sure you can call this a water sport, seeing as you are gliding through the air, nevertheless I feel this list would be incomplete without including this fan favorite activity among tourists and locals alike. Parasailing involves placing the participant on a seat with a parachute attached in the back, whilst being connected to a speedboat. The boat takes off and the rope keeping you attached to the boat is untied, causing you to soar through the sky at an either moderately comfortable or death defying height. While aspects of parasailing may sound frightening, it is actually a relatively safe activity to do, and is typically enjoyed by people of all ages. If you want to try parasailing here in Japan, check out this Awaji Island jet boating and parasailing experience!
Book your tour here: Awaji Island Jet Boating and Parasailing Experiences
There are plenty of other water sports that can be done all across Japan and if you feel as though we missed a few, let us know and we may mention it in a future article. Now, go out and enjoy some marine sports with Japan's boundless number of beaches and rivers!
Japan Wonder Travel Tours
Japan Wonder Travel is a travel agency that offers guided tours throughout Japan.
From private walking tours to delicious Food and Drink tours, we can help you organize the best tours just for you! If you want to explore Japan and learn more about the history and backstories of each area you are visiting, our knowledgeable and friendly English speaking guides will happily take you to the best spots!
In addition, we can provide you with any assistance you may need for your upcoming trip to Japan, so please feel free to contact us if yu have any questions or need some help!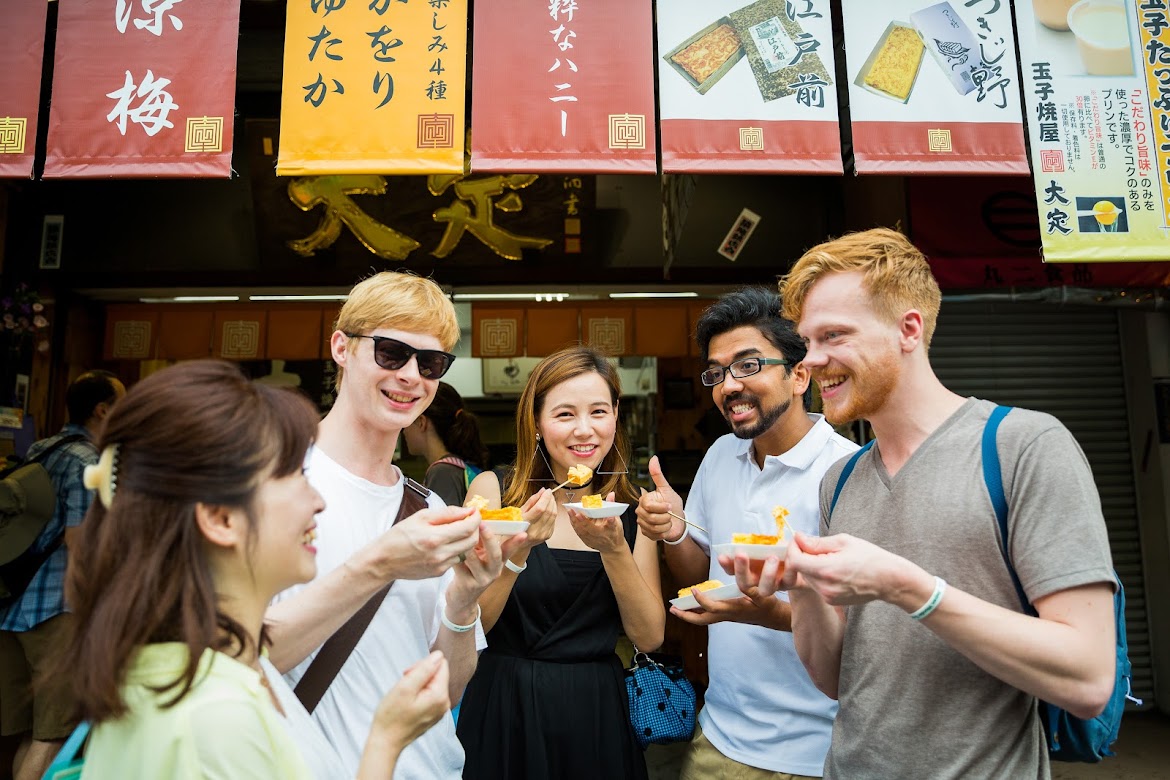 ▶Tokyo 1–Day Highlights Private Walking Tour (8 Hours)
There's no better way to explore an area than taking a tour with a knowledgeable local guide. You will have the chance to learn about the history and interesting background stories of Tokyo, as well as discover some hidden gems which can be hard to do without a guide.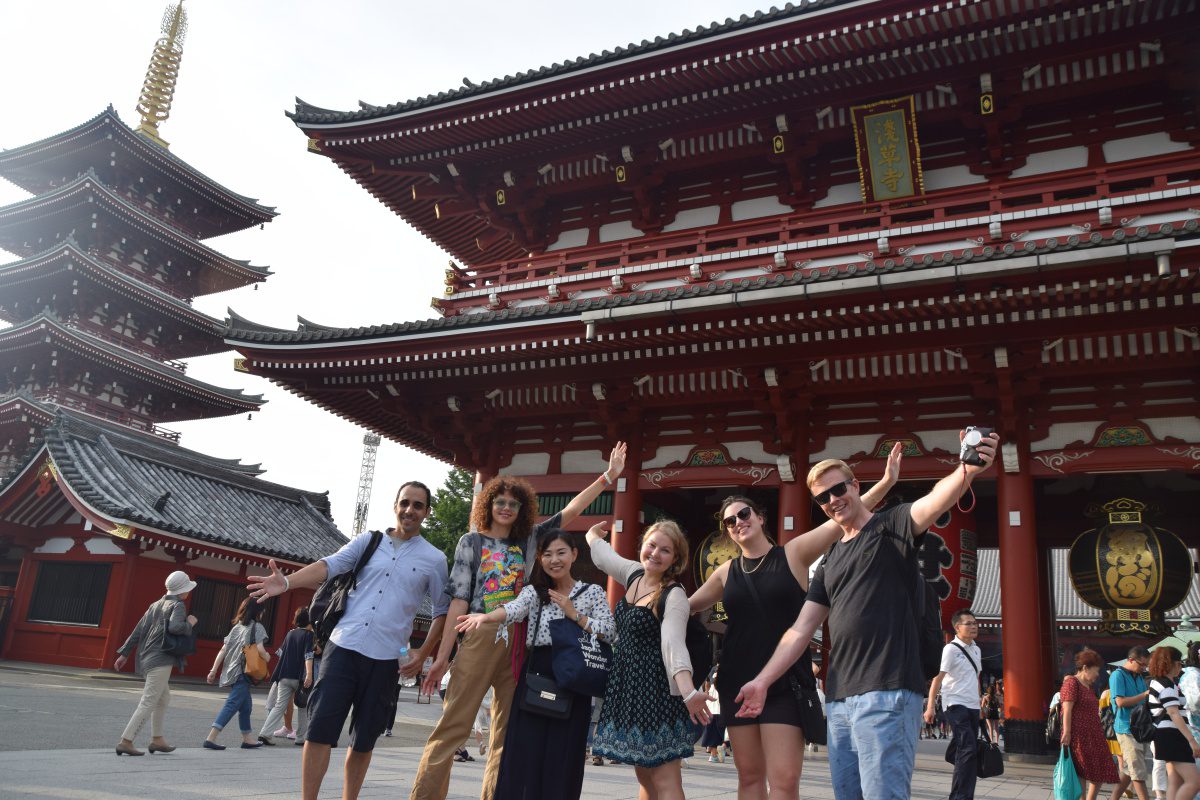 ▶Mt. Fuji Day Trip Bus Tour from Tokyo
Experience the breathtaking views of Mt. Fuji by visiting the highlights of the area on our guided sightseeing bus tour! Departing from Shinjuku in central Tokyo, you can travel comfortably to all of the best spots in the area by bus.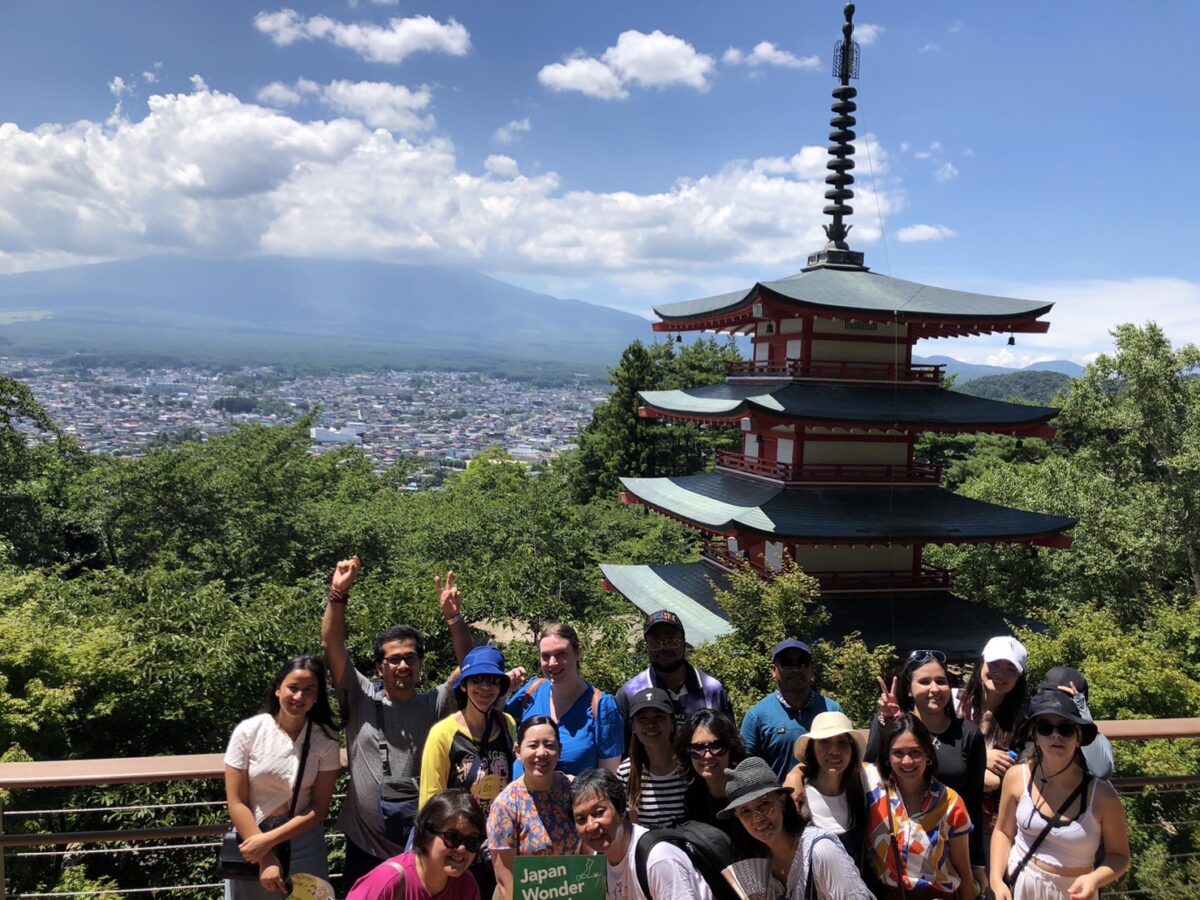 Follow us on Instagram, Facebook, Twitter, and TikTok for more travel inspiration. Or tag us to get featured!
Happy traveling!
Stay informed of the best travel tips to Japan, the most exciting things to do and see, and the top experiences to have with the Japan Wonder Travel Newsletter. Once every two weeks we will introduce you to our latest content.
Other articles you might be interested in