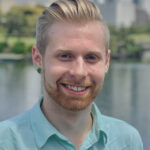 Writer's Profile
Bryce was born in California, and raised near Seattle, Washington! He's been living in Japan for about 5 years now, the first 3 spent studying at Temple University Japan. His main passion in life is writing and producing music, more specifically EDM if anyone is curious! He is very fond of snowboarding, cooking, traveling, playing video games; all of which he'd ideally enjoy with the company of his great friends.
This post may contain some affiliate links. When you click through and make a purchase we may receive some commission, at no extra cost to you.
Ah, Tokyo in summer—a vibrant metropolis buzzing with excitement and endless possibilities. Undeniably humid, but incredibly fun and full of things to do. Whether you're a local or a visitor, this captivating city offers a robust selection of activities that will allow you to make your summer in Japan absolutely unforgettable. From dazzling firework festivals to refreshing dips in the sea, Tokyo has it all. In this guide, we'll be your trusty travel companion, sharing the best summer activities and insider tips to ensure you have a blast while immersing yourself in Japanese culture. So grab your sunscreen and let's dive into the 10 best things to do in Tokyo this summer!
1. Firework Festivals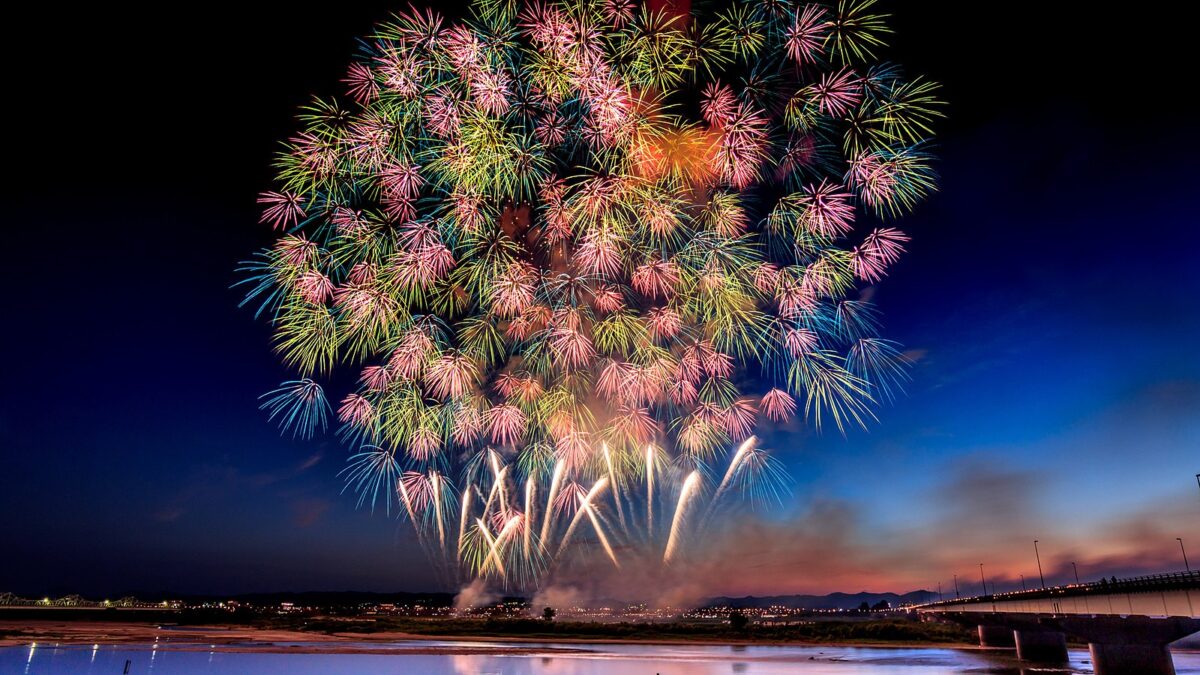 When the sun sets and the sky transforms into a dazzling canvas, there's no better way to celebrate summer than by attending one of Tokyo's awe-inspiring firework festivals. If you're from the US, you'll feel right at home once July rolls around. But what's better is that there are fireworks events all throughout the summer (and even winter), not just one day. Not to mention, Japan has some of the most incredible fireworks displays out there. Some notable events in Tokyo can be found at Sumida River where you can enjoy the grandeur of the Sumidagawa Fireworks Festival, or Odaiba for the mesmerizing Tokyo Bay Fireworks featuring the Rainbow Bridge. Pro tip: Arrive early to secure a prime viewing spot and indulge in traditional festival treats like Yakisoba and Takoyaki while you wait for the fireworks to light up the night.
2. Soak Up Some Sun at a Beach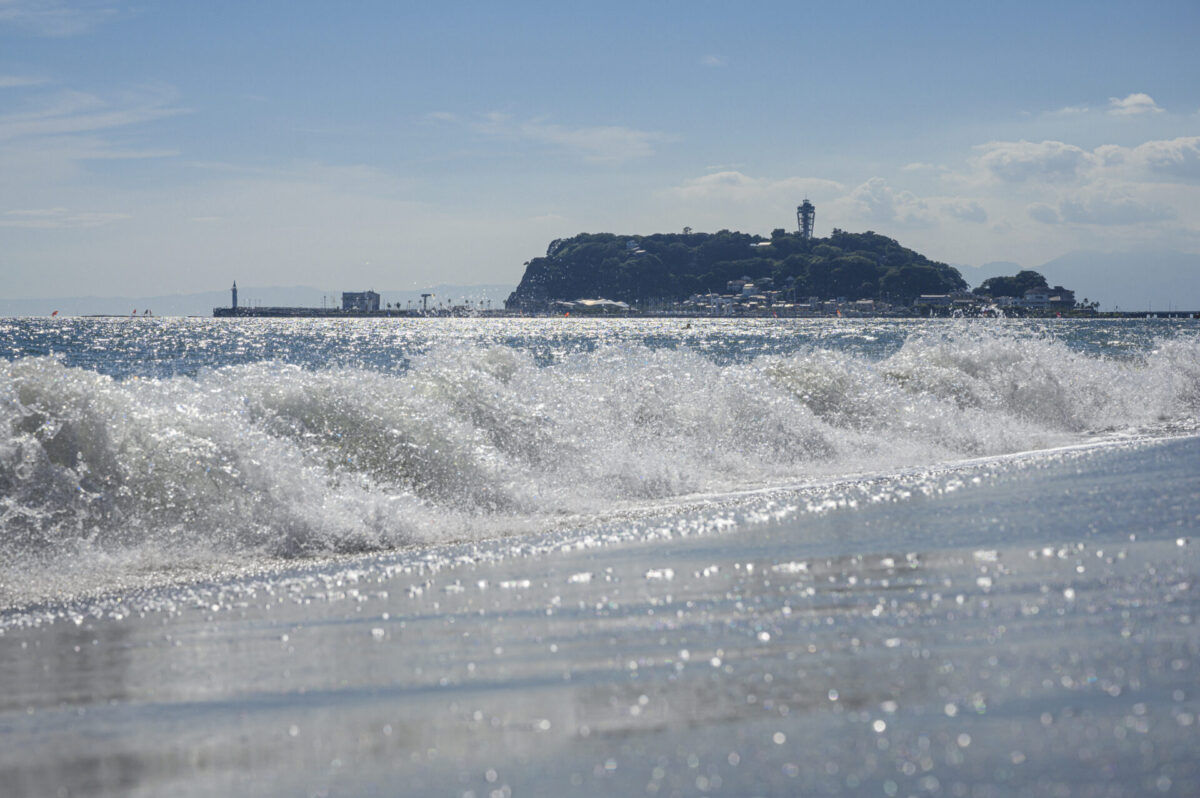 While the "Tokyo Beaches" may not all actually be in Tokyo, they are still a short train ride away! Head to the lively Shonan Beaches in Kanagawa, it's only a simply-navigated, 1 hour-ish trip away from central Tokyo. Enoshima Beach (Katase Higashihama) offers stunning views, beachside cafes, and water sports, while Kamakura Beaches are perfect for a relaxing day under the parasol. A personal recommendation is Shichirigahama beach for a good chance to avoid the crowd. However, Yuigahama is a great place for a party vibe if you'd prefer that! And, while it might not be a beach, Akigawa River is an absolutely incredible option for anyone trying to cool off in the water.
3. Traditional Festivals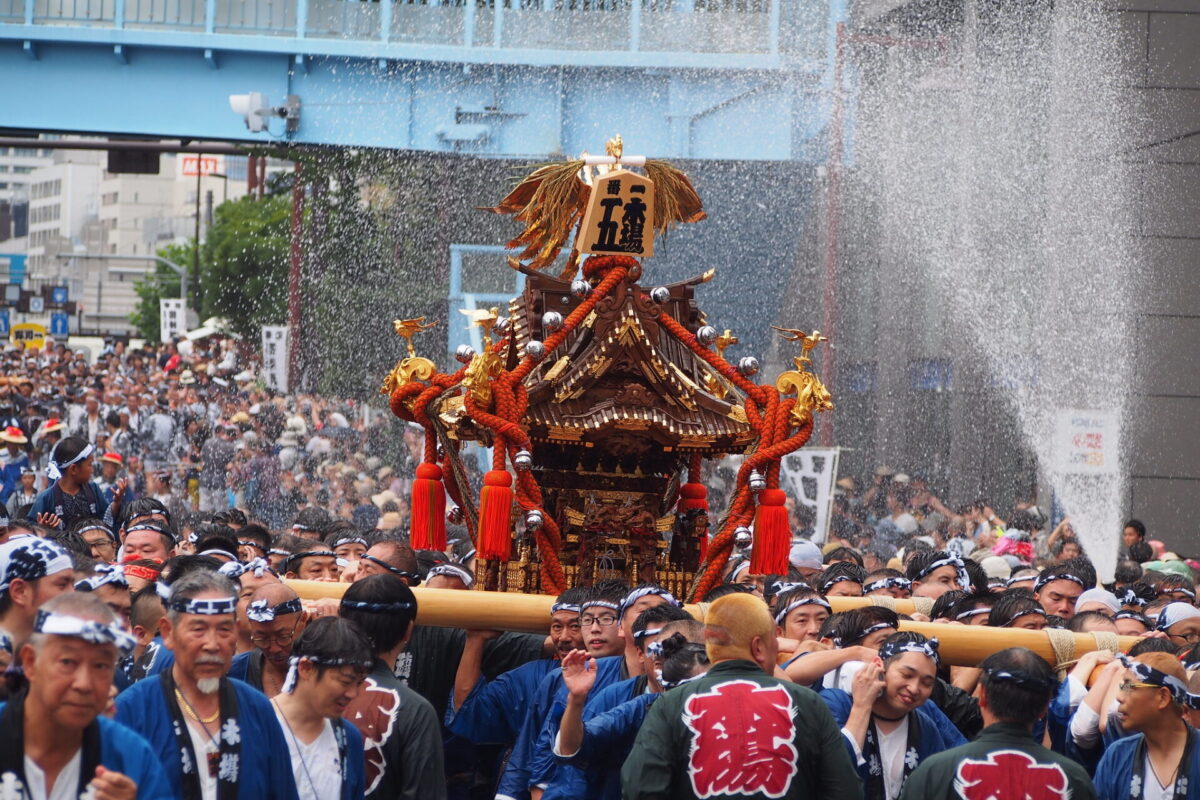 Immerse yourself in Japanese traditions and cultural festivities by attending a summer matsuri (festival). June, July, August, and September are all filled with great choices! The streets come alive with vibrant parades, traditional music, and mouthwatering street food. After a Covid hiatus, The popular Awa Odori Dance Festival in Koenji is back this year! Here you can dance along with the performers, but keep in mind there's usually over a million spectators! Surely they wont judge your moves too much. There are plenty of festivals to check out! Whichever you choose, be prepared to embrace the lively crowds, don a Yukata (summer Kimono), and savor delicious festival snacks like Takoyaki and shaved ice.
4. Explore the City Cycling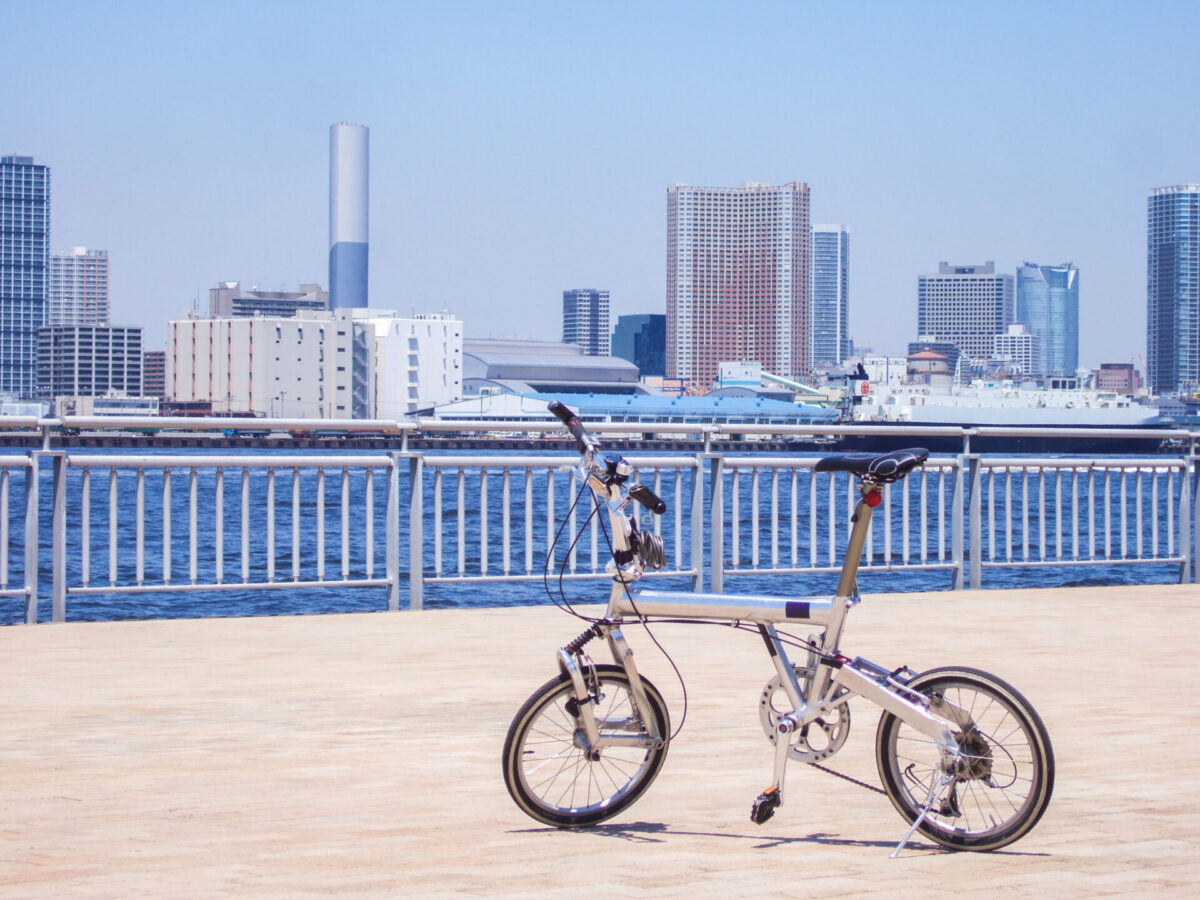 Discover Tokyo's hidden gems and beat the summer heat with a steady breeze by exploring the city on two wheels. Rent a bike and roll through some enjoyable areas. The charming neighborhoods of Yanaka and Shimokitazawa are great places to stumble upon quaint cafes, trendy boutiques, and peaceful temples/shrines. A couple other routes to keep in mind are the Kanda River Trail and the Wakasu Seaside Trail! Cycling not only keeps you active but also allows you to explore Tokyo at your own pace.
▼Recommended Tours▼
5. Have Drinks at a Rooftop Bar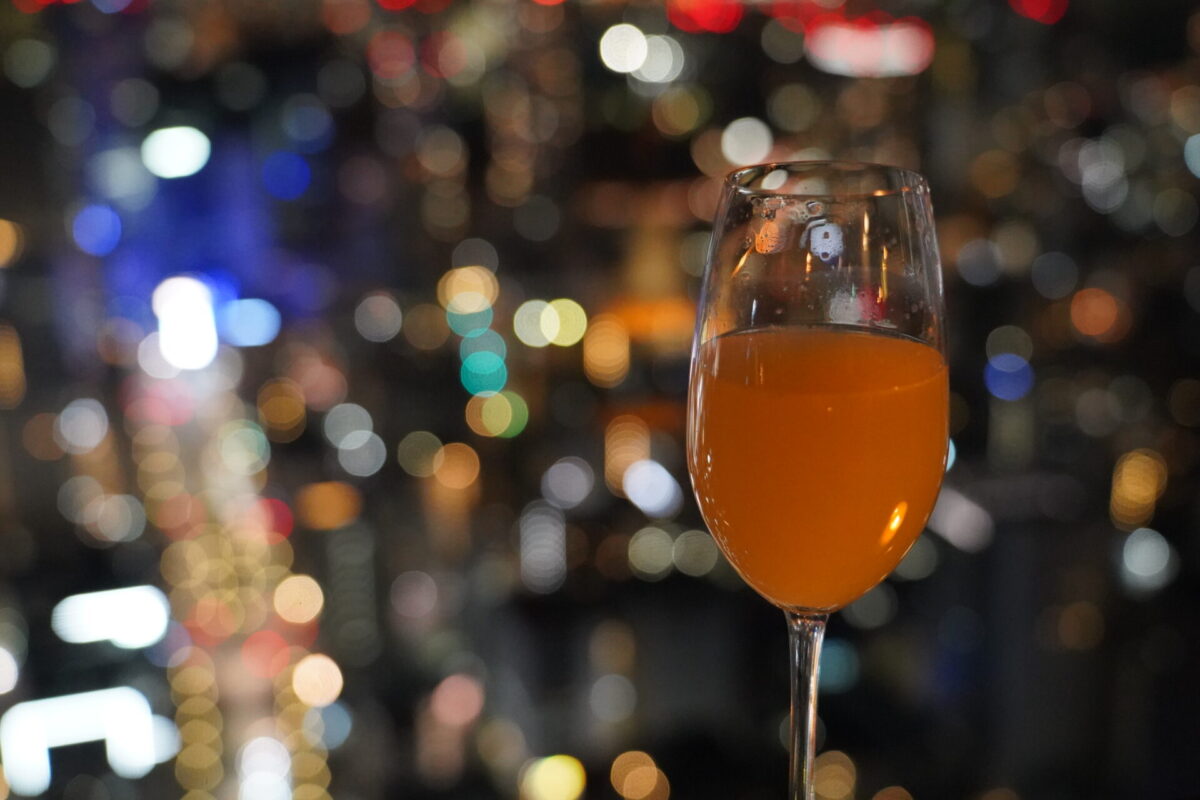 Escape the hustle and bustle of Tokyo's streets and elevate your summer experience by sipping cocktails at one of the city's enchanting rooftop bars. Feel the cool breeze and marvel at the panoramic views of Tokyo's skyline from spots like the stylish Aman Tokyo Bar or the chic Andaz Tokyo Rooftop Bar. Not to mention Shibuya's high-rise club: Ce La Vi! Indulge in signature concoctions while soaking up the vibrant atmosphere and watching the city lights come to life as the sun sets. Cheers to summer!
6. Music Festivals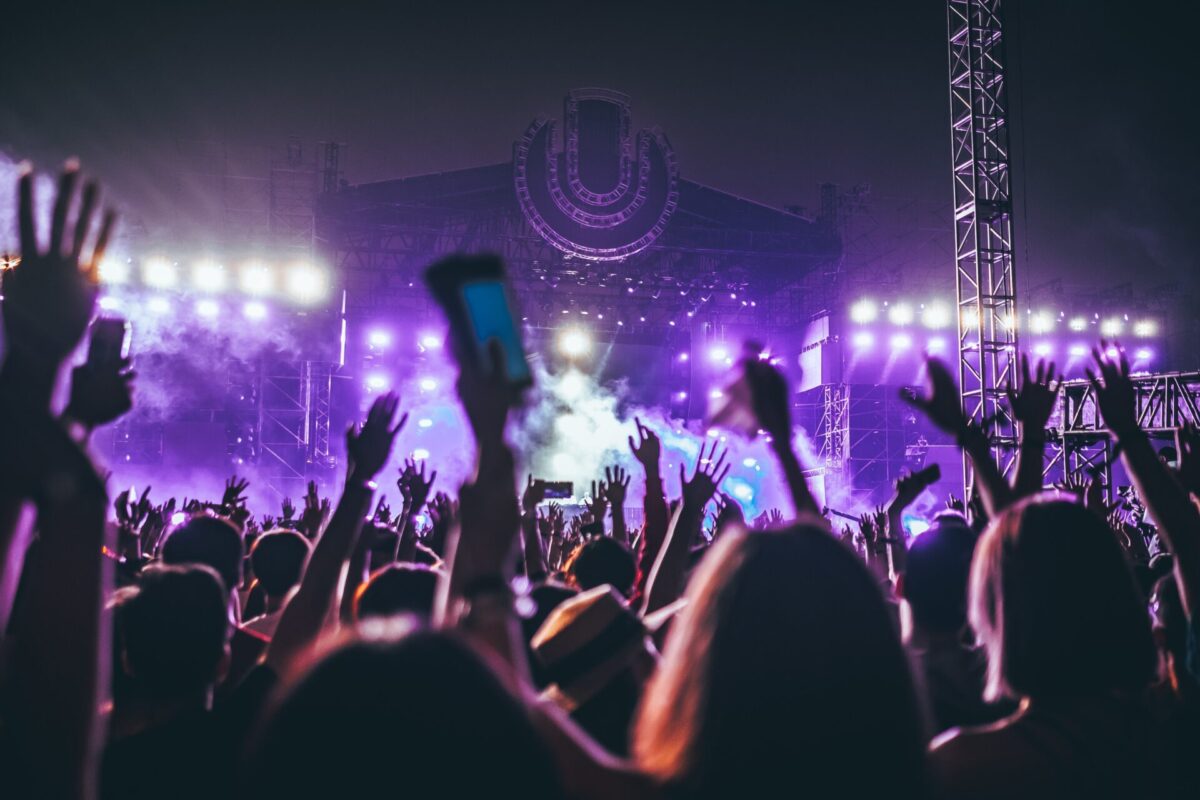 For music enthusiasts, Tokyo offers a diverse range of summer music festivals catering to all tastes. A good one to start off with is Summer Sonic, where you can catch both international and local artists. Another notable event, if you like J-Pop and J-Rock, is Rock in Japan Fes, a great chance to experience some popular Japanese music! And, if you're into electronic music, don't miss out on Ultra Japan for an epic time! Don't forget to stay hydrated and embrace the energetic crowd as you groove to the music. There are plenty of music festivals throughout Japan, so be sure to consider traveling, too!
7. Hit a Water Park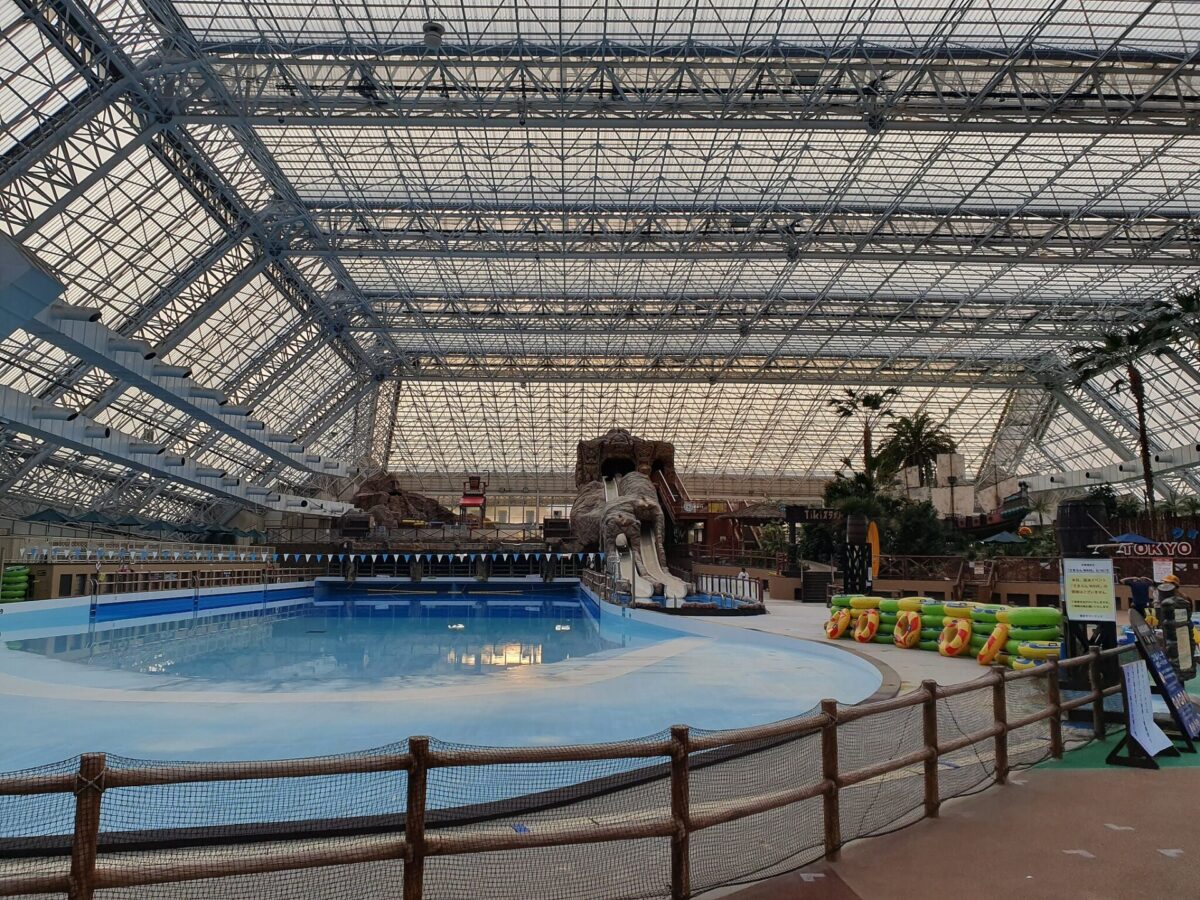 What better way to beat the summer heat than by enjoying some of the attractions of a water park? Tokyo has some fantastic options for aquatic fun, such as Tokyo Summerland and Yomiuri Land. Brace yourself for thrilling water slides, lazy rivers, and wave pools that will make your heart race with excitement. Whether you're seeking adrenaline-pumping adventures or simply a relaxing day floating in the sun, Tokyo's water parks have something for everyone. If you're willing to travel a little out of Tokyo, be sure to check out Tobu Super pool and Nagashima Spa Land Resort!
8. Seasonal Foods and Drinks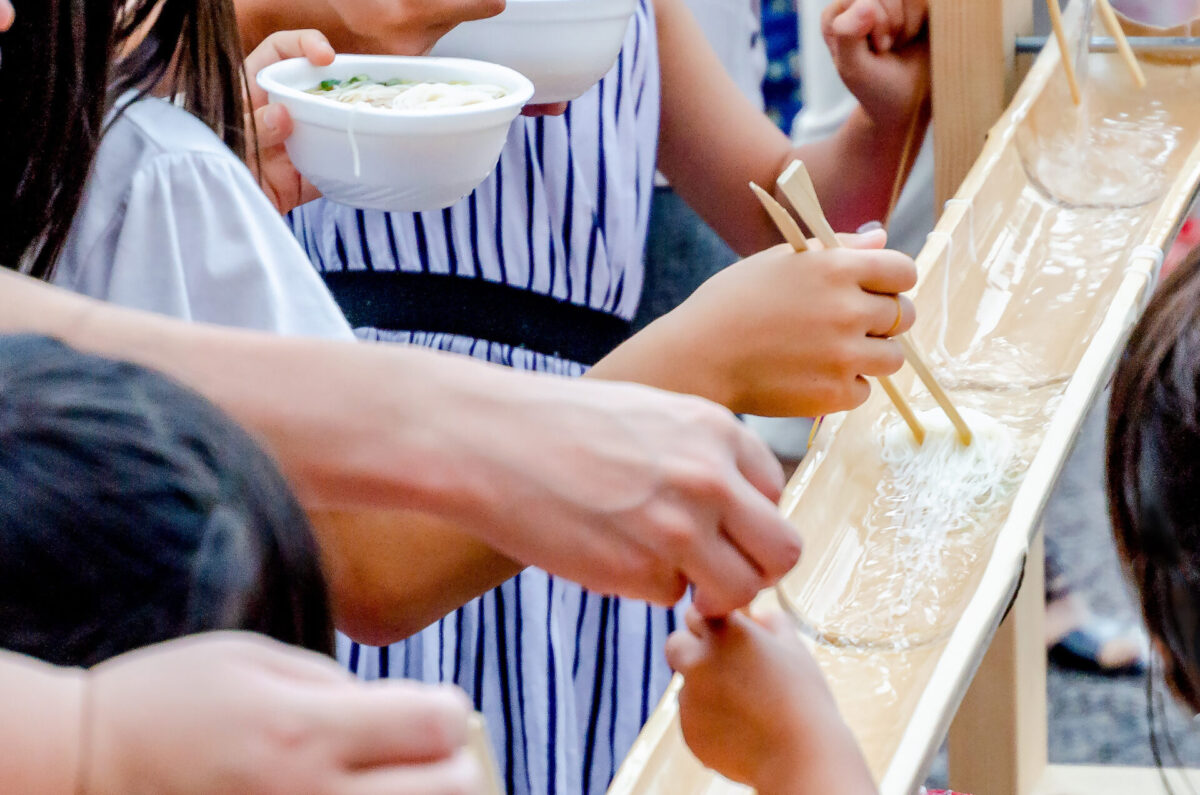 Summer in Japan is a culinary delight, with a wide selection of seasonal delicacies to keep your taste buds happy. Cold noodles, such as somen and udon are an incredible pair for the hot weather. Don't miss out on the chance to savor the delectable street food at summer festivals either. Wash it down with a frosty mug of Japanese beer or try a refreshing cocktail. Wrap it all up with the refreshing flavors of kakigori, a traditional shaved ice dessert topped with a variety of syrups, fruits, and sweet condiments.
9. Have a Picnic/BBQ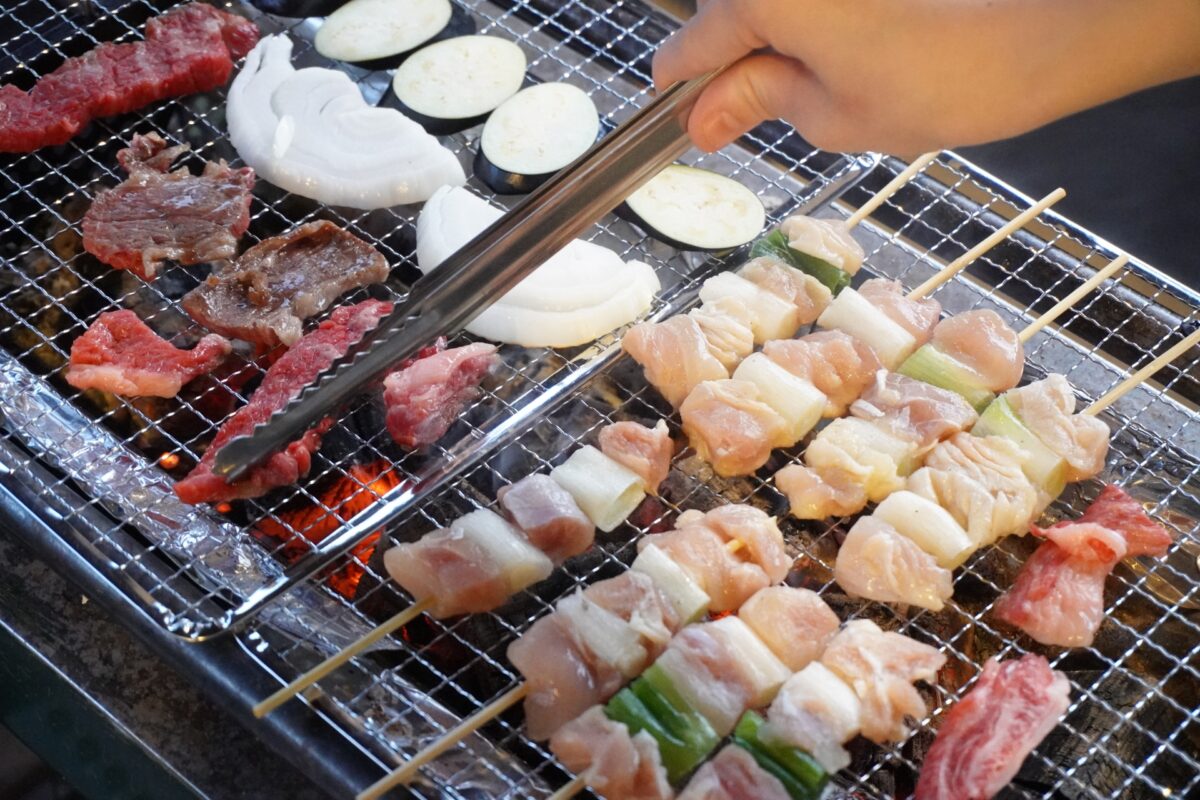 Gather your friends, grab a blanket, and head to one of Tokyo's scenic parks for a delightful picnic or BBQ. Yoyogi Park, with its sprawling green spaces and tranquil atmosphere, is an ideal spot to relax under the shade of cherry trees. Shinjuku Gyoen and Ueno Park also offer picturesque settings for your outdoor dining experience. Pack a delicious bento box filled with Sushi, Onigiri, and seasonal fruits, and enjoy a leisurely afternoon surrounded by nature. Remember that river, Akigawa? Well, that's another place where you can enjoy a BBQ too!
10. Cool off at a Museum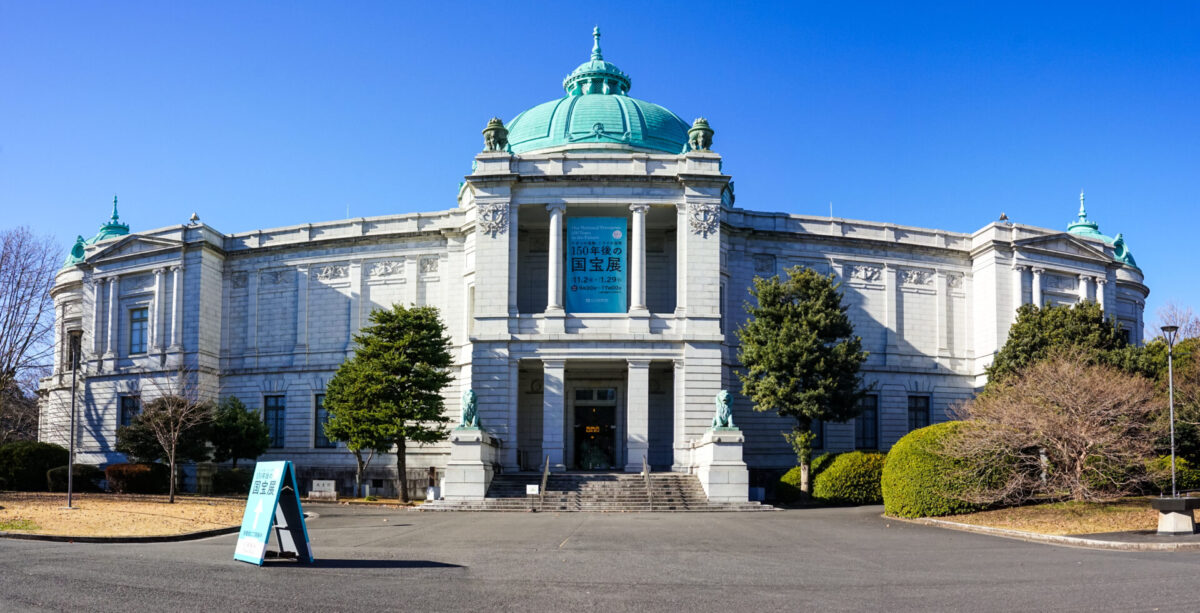 If you're looking for a respite from the summer heat while immersing yourself in art and culture, Tokyo's museums have got you covered. The Mori Art Museum in Roppongi offers stunning contemporary exhibitions and breathtaking city views from its observation deck. The Edo-Tokyo Museum takes you on a journey through the city's history, while the Tokyo National Museum showcases exquisite Japanese art and artifacts. Step into these air-conditioned havens and let yourself be captivated by the rich heritage and creativity on display.
Japan Wonder Travel Tours in Tokyo
Japan Wonder Travel is a travel agency that offers guided tours throughout Japan.
From private walking tours to delicious Food and Drink tours, we can help organize the best tours just for you! If you want to explore Japan and learn more about the history and backstories of each area you are traveling in, our knowledgeable and friendly guides will happily take you to the best spots!
In addition, we can provide you with any assistance you may need for your upcoming trip to Japan, so please feel free to contact us if you have any questions or need some help!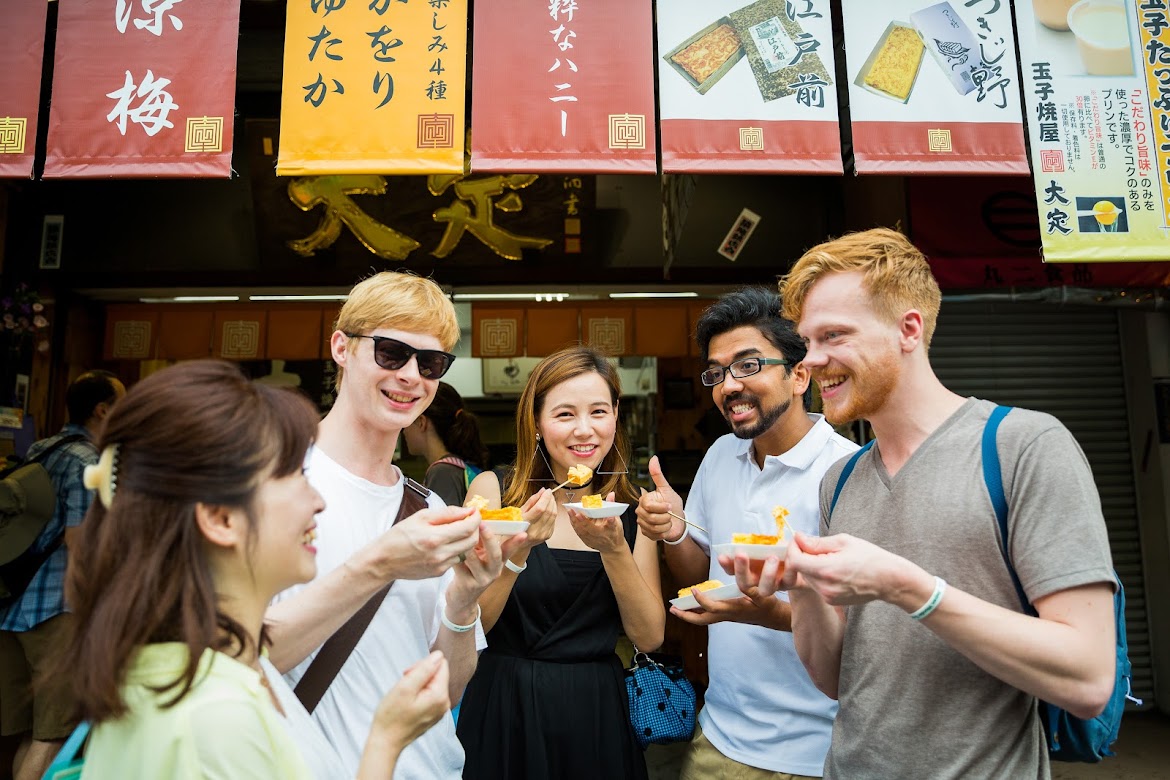 ▶Tokyo 1–Day Highlights Private Walking Tour (8 Hours)
There's no better way to explore an area than taking a tour with a knowledgeable local guide. You will have the chance to learn about the history and interesting background stories of Tokyo, as well as discover some hidden gems which can be hard to do without a guide.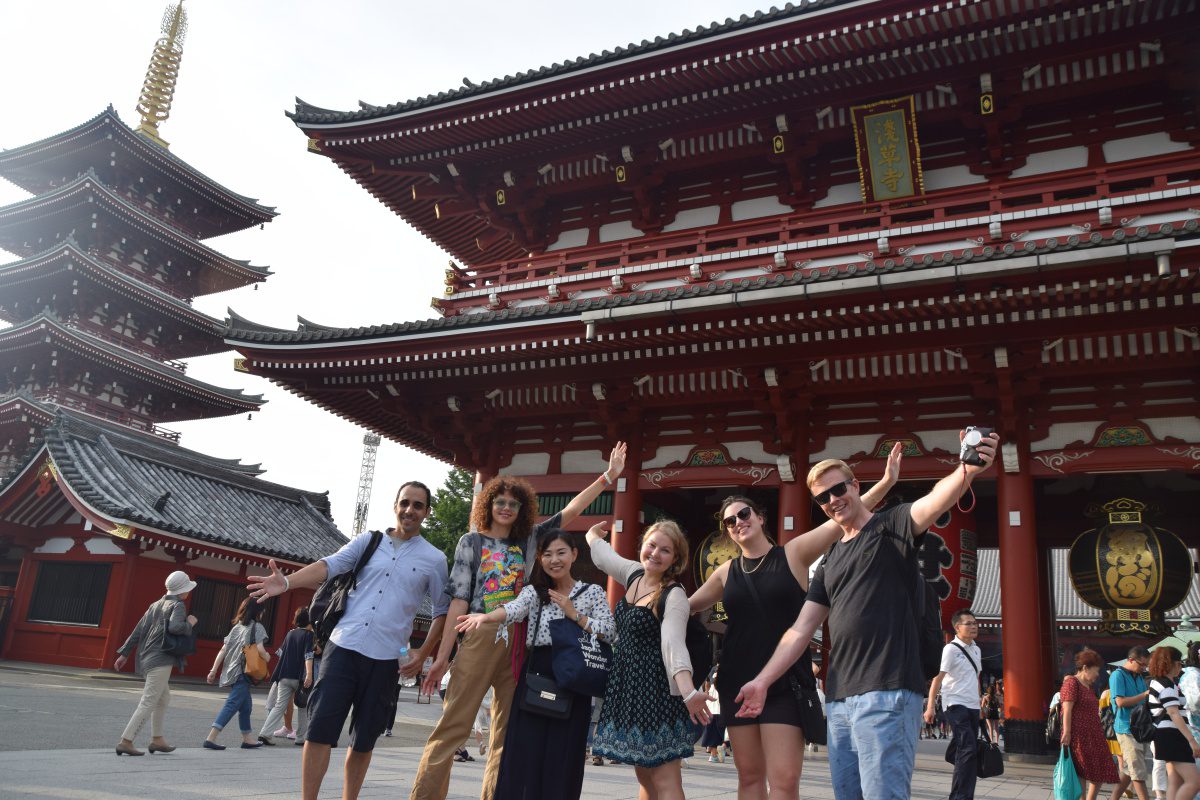 ▶Shinjuku Bar Hopping Tour: Experience Tokyo's Nightlife in Izakaya
Check out the best spots in Shinjuku while bar hopping through the lively and vibrant area. Try some delicious local food and drink as you explore the narrow yet photogenic alleys that the town has to offer. Experience Japanese izakaya culture and drink in Shinjuku like the locals!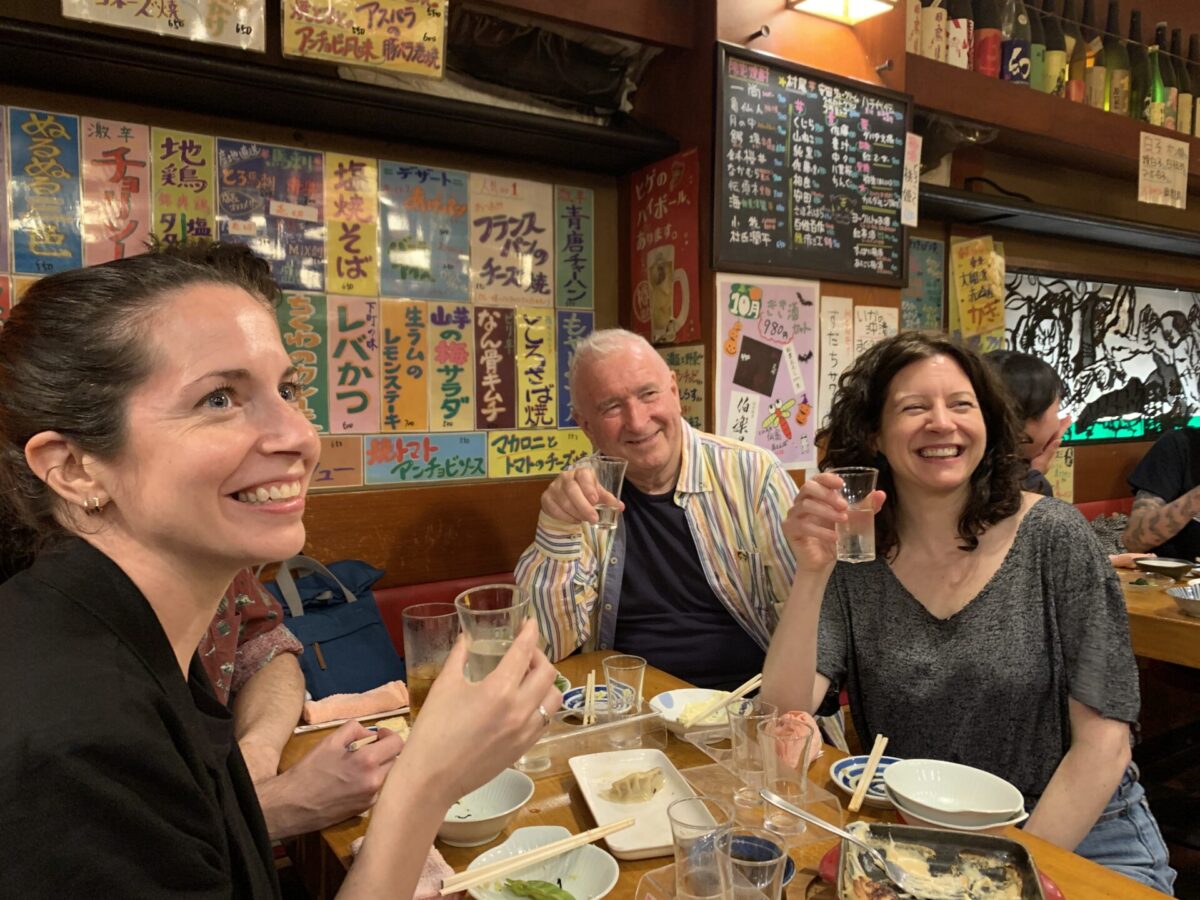 Find the Other Tours
▶Tour Packages
If you want to make travel easier, we suggest you look into tour packages.There are a wide range of tour packages out there to suit the accomodate for each traveler needs. Click the button below to find the best tour package from various Tour Operators!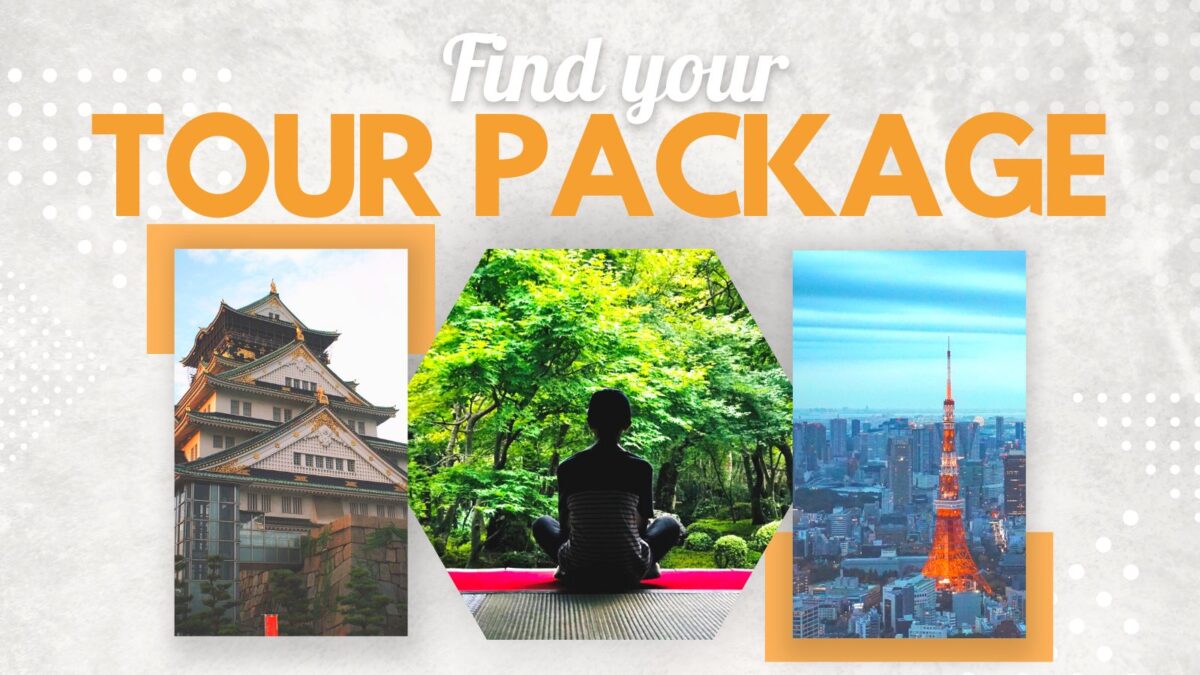 Follow us on Instagram, Facebook, Twitter, and TikTok for more travel inspiration. Or tag us to get featured!
Happy traveling!
Stay informed of the best travel tips to Japan, the most exciting things to do and see, and the top experiences to have with the Japan Wonder Travel Newsletter. Once every two weeks we will introduce you to our latest content.
Other Articles you may be Interested in