Writer's Profile
Charles Brown is an intern from the United States. He is earning his Masters Degree in Public Administration at the University of New Orleans, where he lives. He is passionate about experiencing different cultures and living an exciting life with reckless abandon, which is why this company was a perfect fit for him. He is also a big fan of all things sports, especially soccer. Just don't challenge him, because he is overly competitive.
Tokyo is Japan's capital, and it is one of the most highly sought-after destinations in the world for tourists. Unfortunately, it has been difficult for many to visit Japan in recent years due to COVID. Now that the borders are open, many people are flocking to Tokyo and needing ideas for how to spend their time. If you are one of those people, don't worry. There is an endless number of options for what to do. If you really want to gain a greater understanding of the culture and see everything this beautiful country has to offer, the best thing to do is take a Tokyo tour. Tours are a convenient and useful way of getting to know the best parts of an area and learning from an expert with real local knowledge of the tour's subject. Here are 10 of the best Tokyo tours that you NEED to join!
1. Tsukiji Fish Market Food and Drink Tour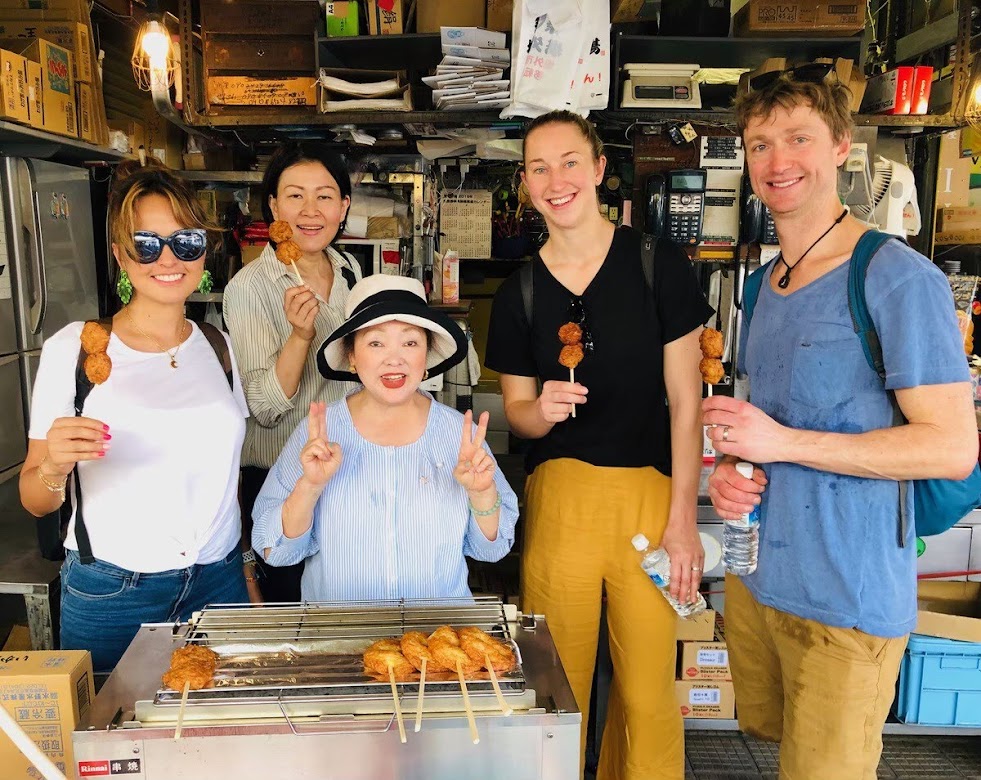 This tour of one of the most famous fish markets in Japan is perfect for foodies and anyone who has an interest in Japanese culture. Tsukiji Fish Market has long been known as the largest wholesale fish market in the world. In 2018, the Inner Market moved to Toyosu for a more up-to-date infrastructure that could allow for more business and fish. The Outer Market however, is still in place and thriving with over 400 shops, and a Japan Wonder Travel tour will open your world to all of the delicacies that this historic and world famous area has to offer. This is a great Tokyo tour to join at the beginning of your trip to Japan to find your feet and get a fun and delicious introduction to Tokyo!
▼Book here
Tokyo Fish Market Tour @Tsukiji - Enjoy Local Food and Drink
JoinourTsukijiFishMarketTourforanauthentictasteofJapanesecuisineinTokyo.Indulgeinstreetfoodandsavordelicioussushiatalocalrestaurant,allwhilelearningaboutJapanes...
2. Asakusa Local Food and Bar Hopping Tour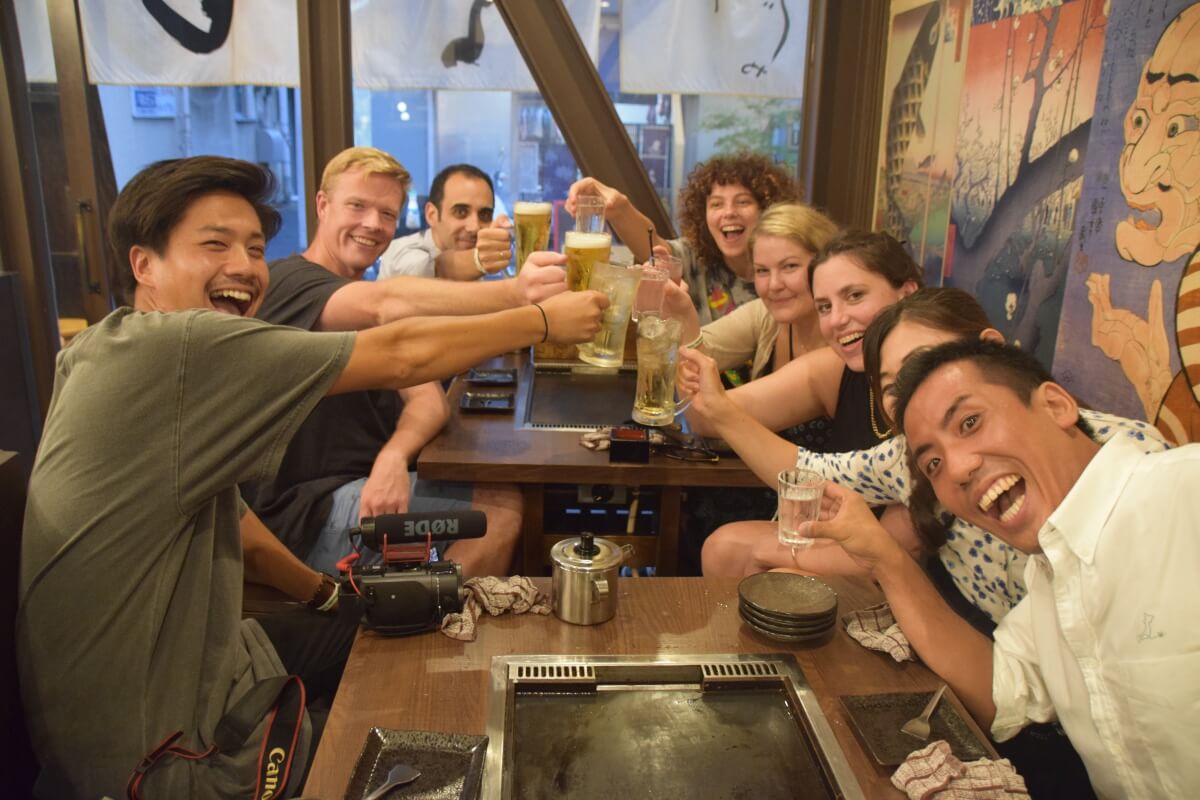 Another great food and drink tour is the Asakusa local food and bar hopping tour. Asakusa is a very popular area of Tokyo that boasts a traditional aesthetic as well as one of the richest histories in Japan. You get to experience izakaya culture, try some delicious Japanese sake, and eat at a monjayaki (savory Japanese pancake) restaurant, and even view the beautifully lit Asakusa Sensoji Temple in between bar hopping. This is a great Tokyo tour for both first timers and regulars alike.
▼Book here
Asakusa Local Food and Bar Hopping Tour [Evening Tour]
OnthisAsakusaBarHoppingTourinTokyo,ourfriendlyguidewillsharetheirknowledgeofthearea,deliciousfood,andsakeatizakayaandlocalbars.Let'sKanpai(cheers)togetherforame...
3. Tokyo 1-Day Highlights Private Walking Tour (8 Hours)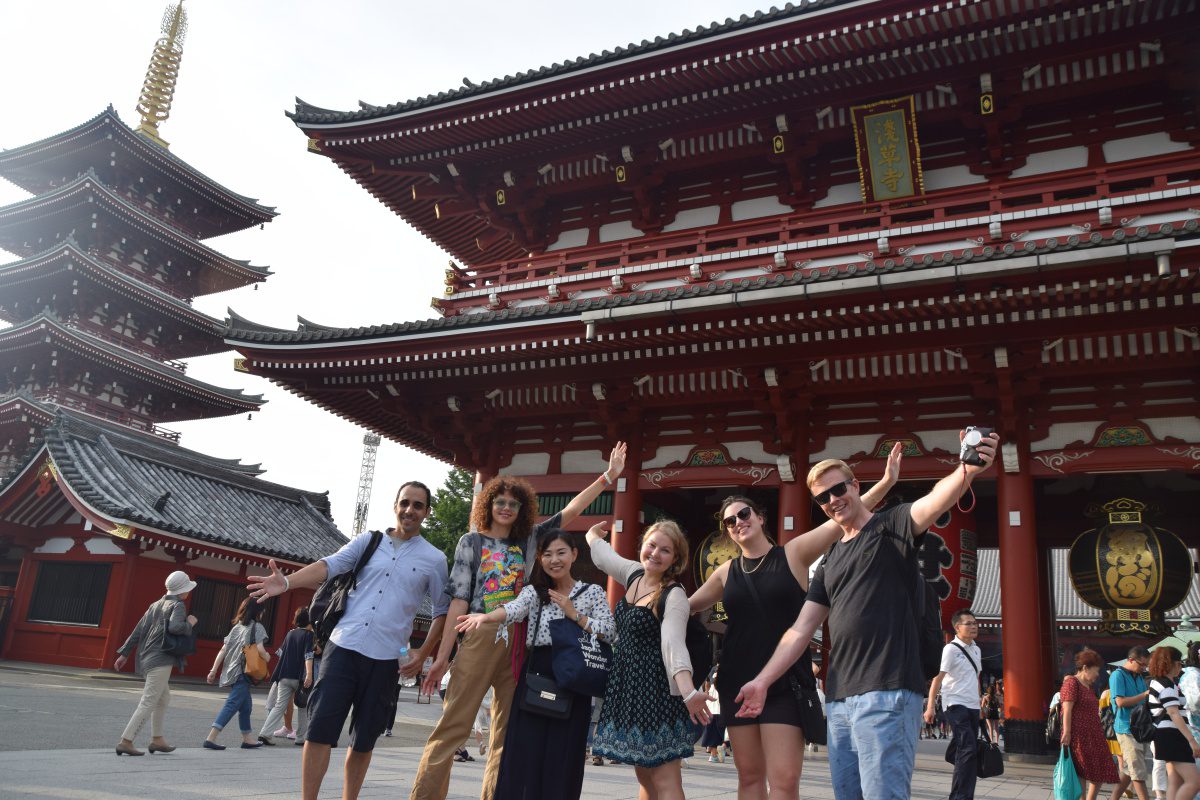 This tour is a full day of some of the best experiences you will come across in Tokyo. It is a customizable tour and you will be able to explore all the spots in Tokyo you want to hit such as Tsukiji Fish Market, Asakusa, Meiji Shrine, Harajuku, and the Shibuya Scramble Crossing! This is a great tour for those who are coming to Japan for the first time, as well as those who want to hit all the popular spots but don't want to deal with all the planning and coordinating. Leave it all to your guide and relax and enjoy the ride!
▼Book here
Tokyo 1-Day Highlights Private Walking Tour (Customizable, 8-Hour)
ExplorethecityhighlightsonourTokyoprivatewalkingtour!We'lltakeyoutothelivelyTsukijiFishMarket,traditionalAsakusa,historicalMeijiJinguShrine,andbustlingShibuya.W...
4. Shinjuku Bar Hopping Tour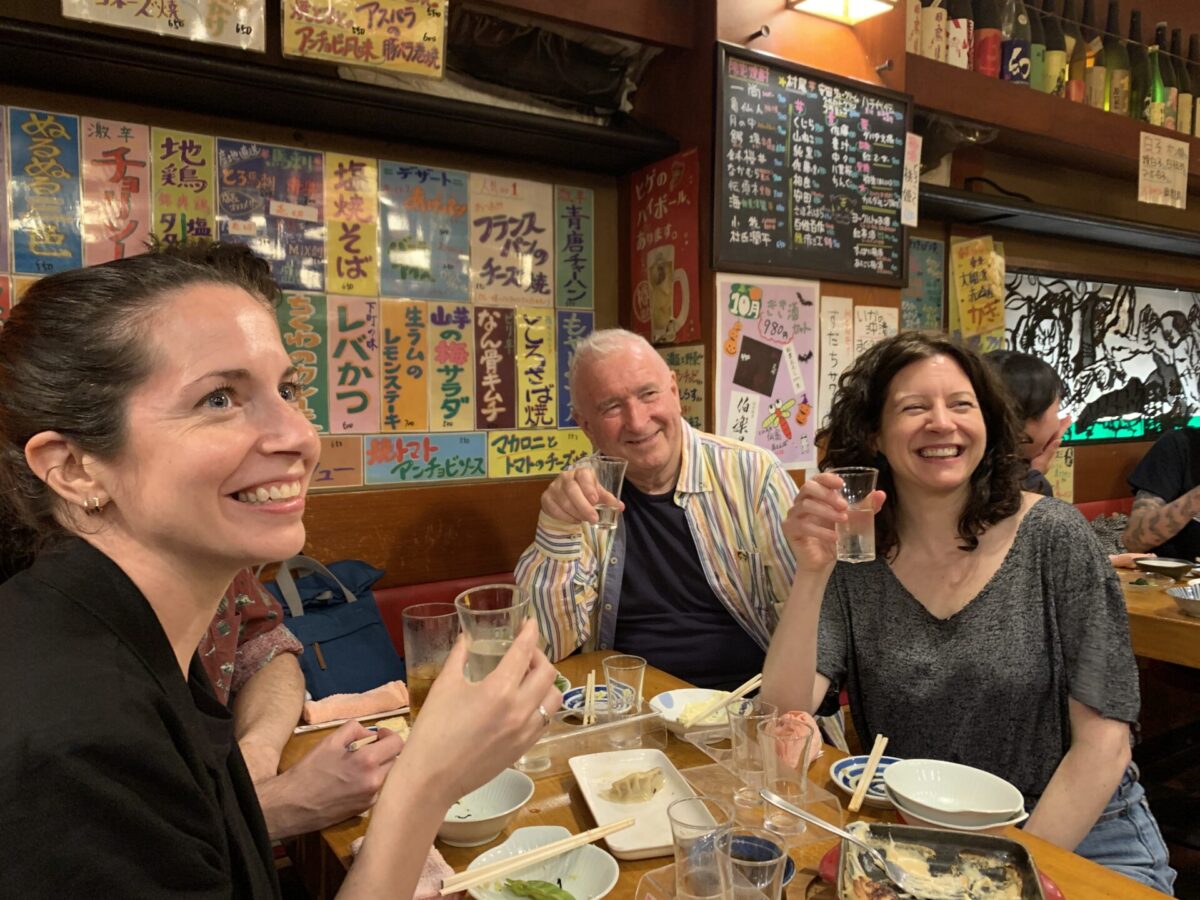 If you're looking for a tour in the later hours of the evening, a Shinjuku bar hopping tour in is a necessity! With this, you get to explore the back alleys of Shinjuku and drink at the bars and izakaya that are nearly impossible to find or get into without a guide or friend who speaks Japanese and knows the area. It's a lively yet intimate experience because most local bars and shops in the alleys don't have more than 10 seats. You will get a real taste of what it's like to be a local hitting the bar after work, as well as try some delicious food and drink.
▼Book here
Shinjuku Bar Hopping Tour: Experience Tokyo's Nightlife in Izakaya
ExploreShinjukuonthisbar-hoppingtourwithaprofessionalbilingualguide!ShinjukuisthebiggestdrinkingtowninTokyo,andourbar-hoppingtourwilltakeyoutothebestspotstoenjo...
5. Mt. Fuji Day Trip from Tokyo Bus Tour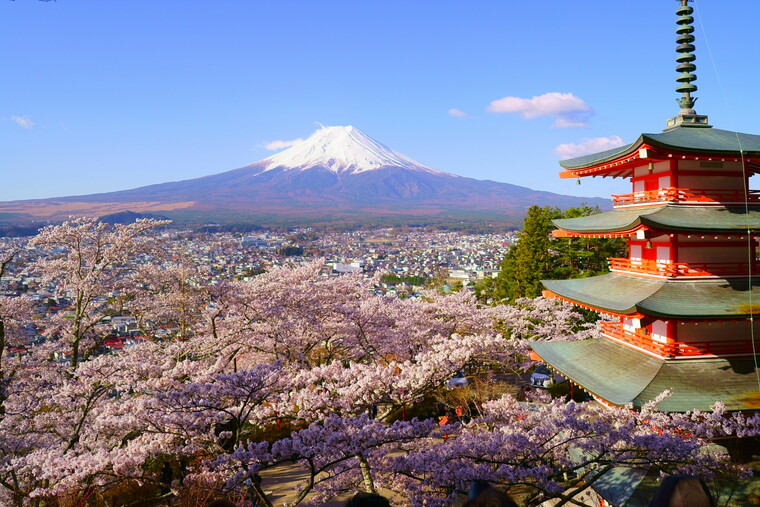 The hustle and bustle of Tokyo is great, but you might want something a little more scenic and rural at some point in your stay. A charter to Mt. Fuji is the perfect solution to those needs, and you don't even need to do an overnight stay outside of Tokyo! Mt. Fuji is close enough to Tokyo where you can visit it in just a day trip. On this tour, you will get to view and enjoy the views of Mt. Fuji. You'll also get to visit Oishi Park and Aokigahara Forest, both of which have breathtaking views. Also, you will be able to visit Chureito Pagoda, which boasts the iconic view often featured on Japanese postcards and that is all over social media!
▼Book here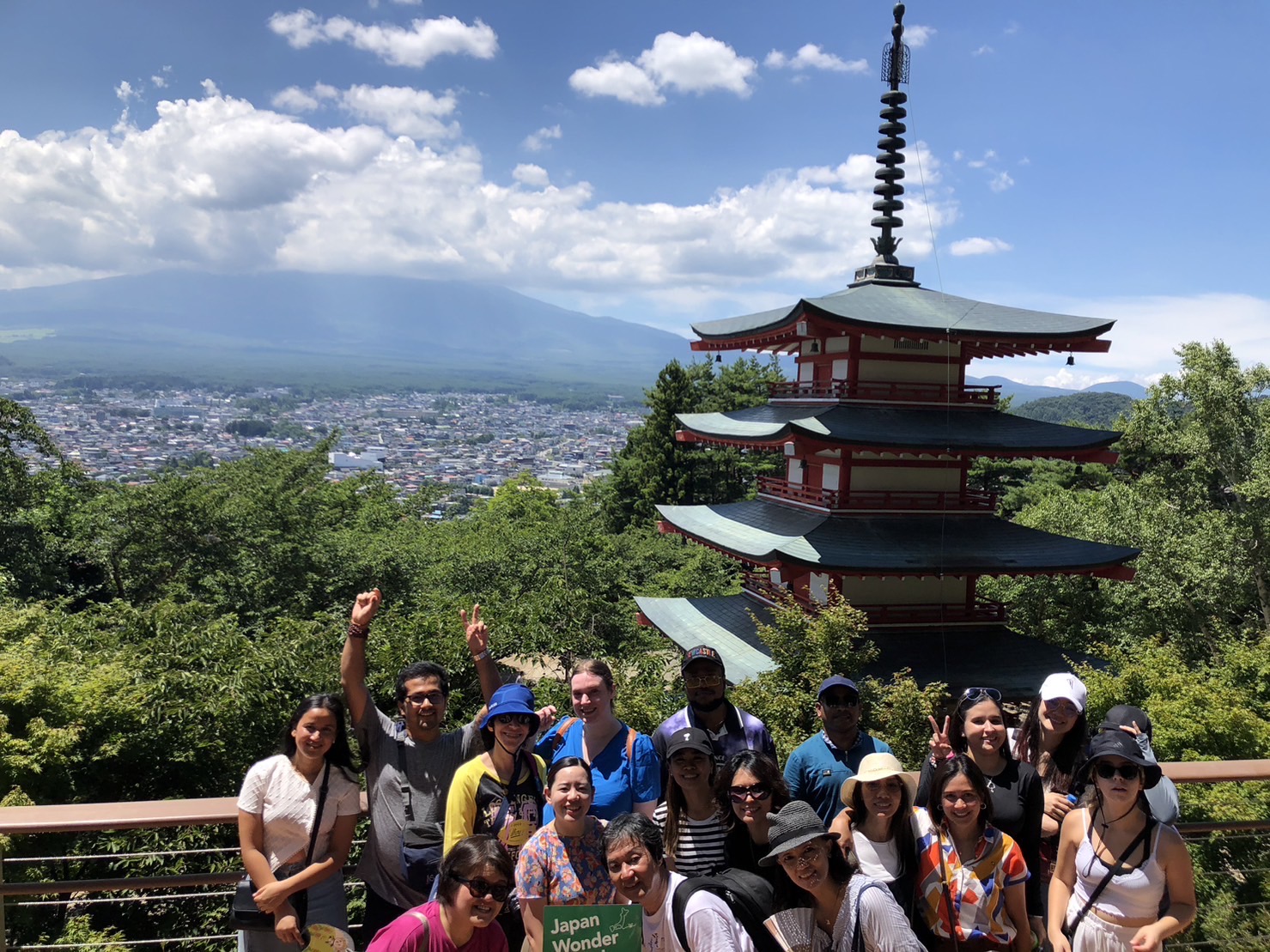 Mt. Fuji Day Trip Bus Tour from Tokyo
Joinusonaone-dayMt.FujitourfromTokyotodiscoverthemust-seehighlightsofMt.Fuji.ExperiencethebreathtakingviewsofMt.Fujiwhiletravelingcomfortablytoeachspotbybus.
6. Tokyo Sushi Making Experience + Tsukiji Fish Market Tour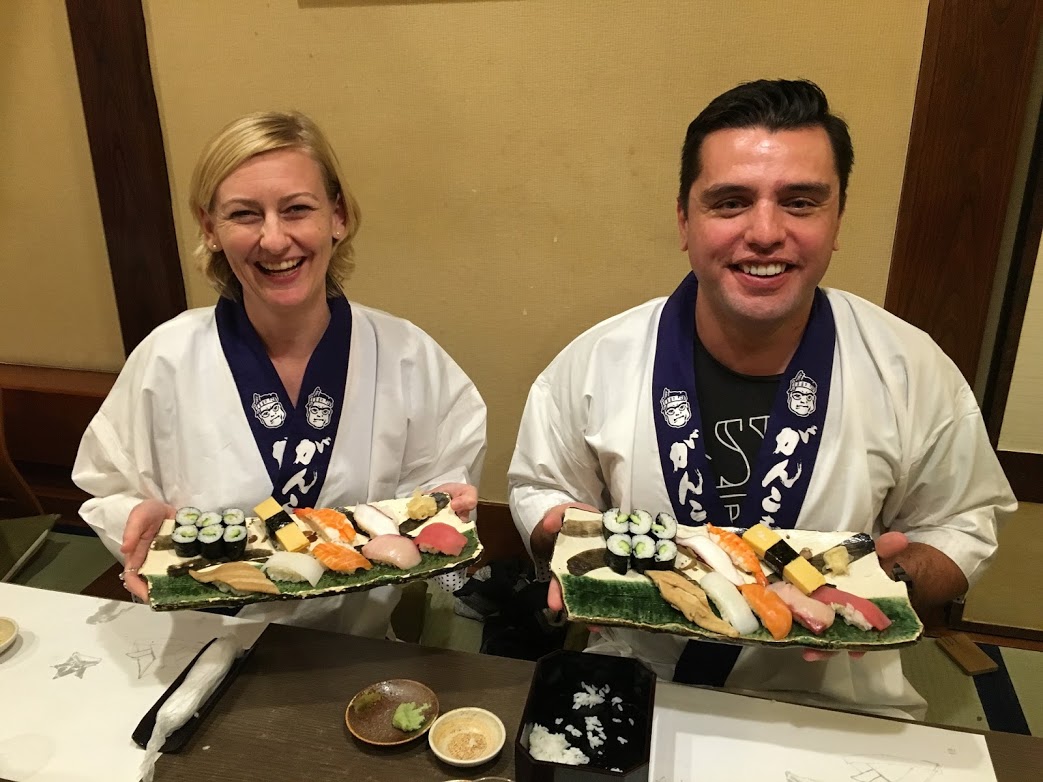 If you are interested in the Tsukiji Fish Market Tour but want to do a little more, we also offer that tour with an amazing sushi-making experience to finish the tour with. You can take all of the new knowledge that you learned in the first part of the tour and put it into action in the latter part. You will not only get to see the freshest ingredients used by the local restaurants, but you will also get to try your hand at making sushi as well. You will be able to return home and boast that you became a sushi master in Tokyo!
▼Book here
Tokyo Sushi Making Experience+ Tsukiji Fish Market Explore Tour
WouldyouliketotryyourhandatmakingsushiinTokyo?JoinusonaspecialtourwheretheguideintroducesyoutosomeimportantelementsofJapaneseculinarycultureatthebustlingTsukiji...
7. Akihabara Anime Tour: Explore Tokyo's Otaku Culture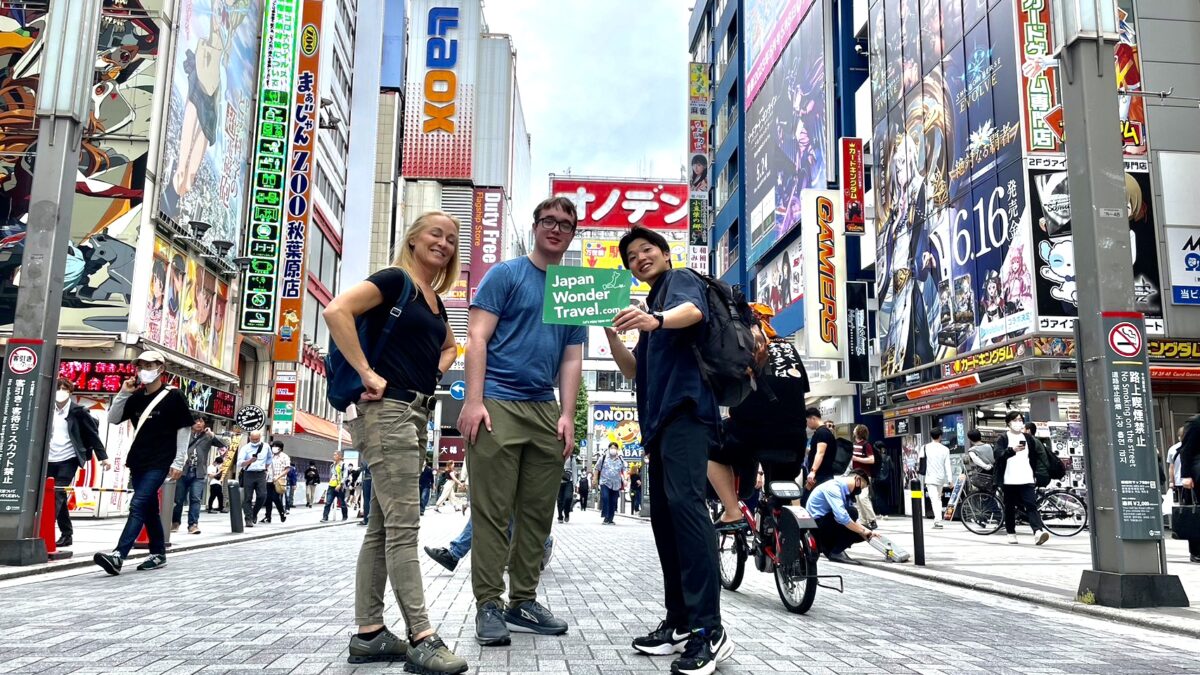 Anime, gaming, and otaku culture have become popular all over the world. However, there is no place that loves them more than Japan, especially Tokyo. Akihabara is the city's pop culture hub for all things manga, anime, and gaming. On this tour, a local guide will take you all around the area and show you the ins and outs of Tokyo's best anime and gaming spots. You will be shown all the best spots to shop for anime, otaku, and electronic goods, as well as where to game on this Tokyo tour.
▼Book here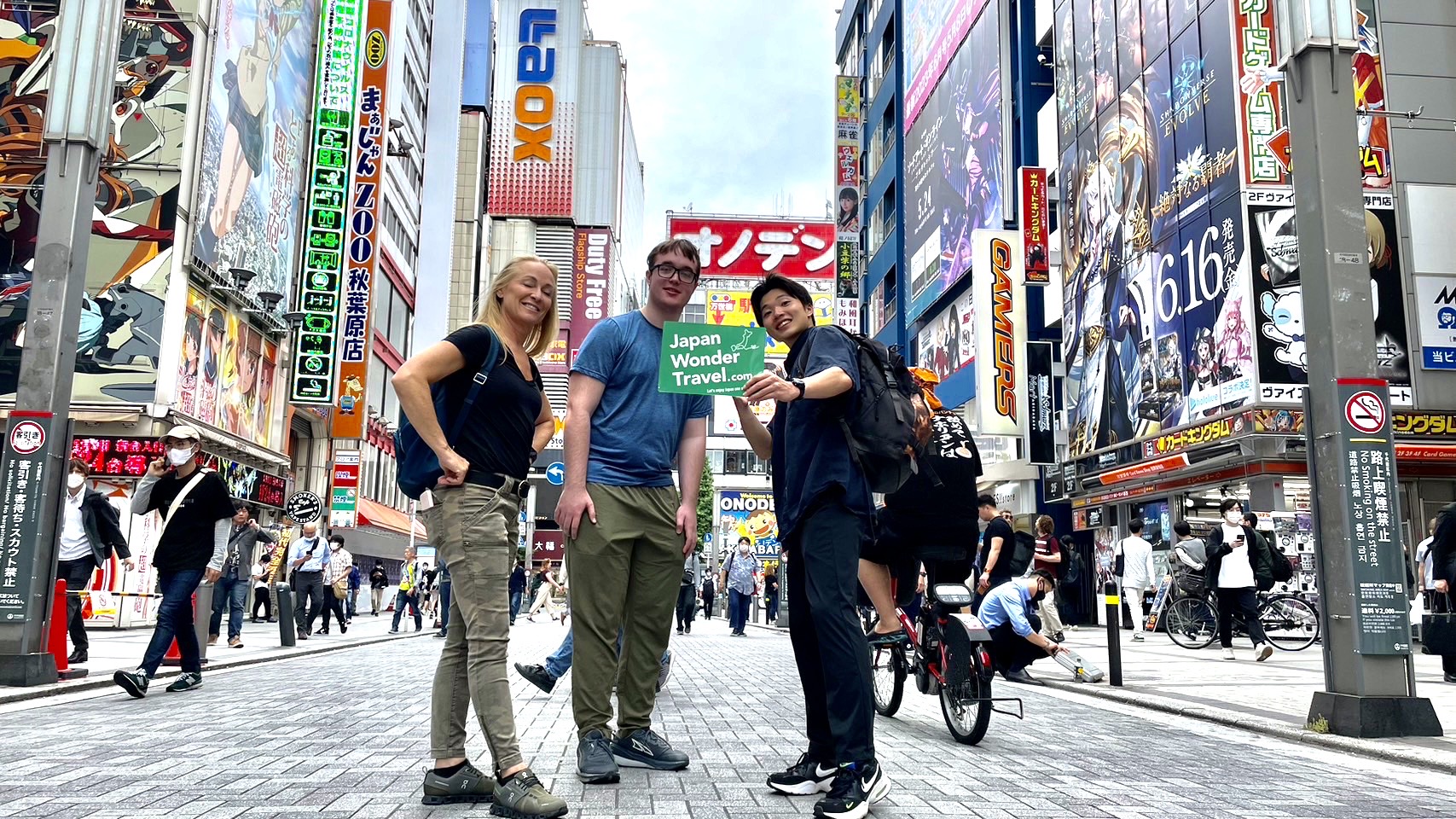 Akihabara Anime Tour: Explore Tokyo's Otaku Culture
Explorethecenterofanime,manga,andgamingcultureonourAkihabaraanimetour.Yourguidewillshowyouthebestspotstobuyalltheelectronics,gadgets,andotakuculturegoodsyourhea...
8. Sumo Morning Practice Tour
Sumo is the national sport of Japan and one of the sports that has remained the same as it was centuries ago. Therefore, the sport and the culture that surrounds it might seem odd to foreigners. On this tour, you can learn about the sport of sumo by learning its history and rituals, seeing the wrestlers train in person, and maybe even getting a picture with the wrestlers after! This is truly a special tour that not everyone gets to experience!
▼Book here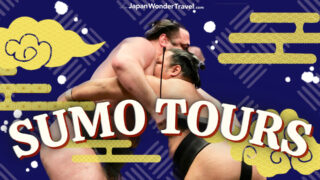 Sumo Tours by Japan Wonder Travel
Discover the fascinating world of sumo wrestling with our special exciting tours! We offer the Grand Sumo Tournament Tour in Ryogoku and the Morning Practice Tour at the sumo stable in Tokyo. Don't miss this unique chance to immerse yourself in the captivating world of sumo!
9. Geisha Experience at Chaya in Tokyo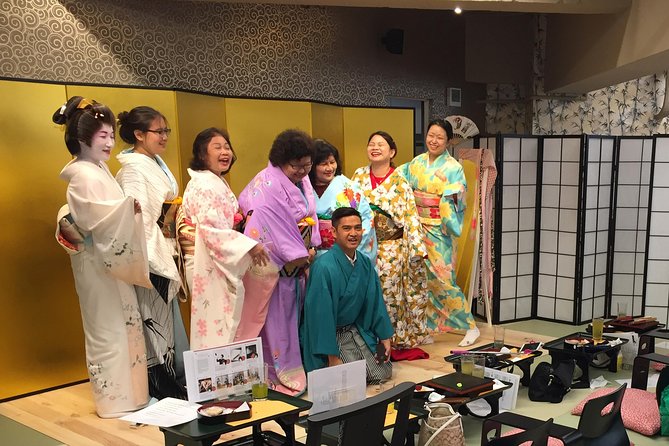 The image of the Geisha is known throughout the world. However, many people do not know the history or culture behind the iconic performers. This tour takes you on a trip and allows you to get acquainted with real-life Geisha in a unique cultural setting. You'll get to experience the performances, like the traditional songs and dances, and also games and photo opportunities! If you are interested in Japanese culture and performance art then this is definitely the Tokyo tour for you. 
Book tour here
10. Ramen Tasting Mini Bowl Ramen Tour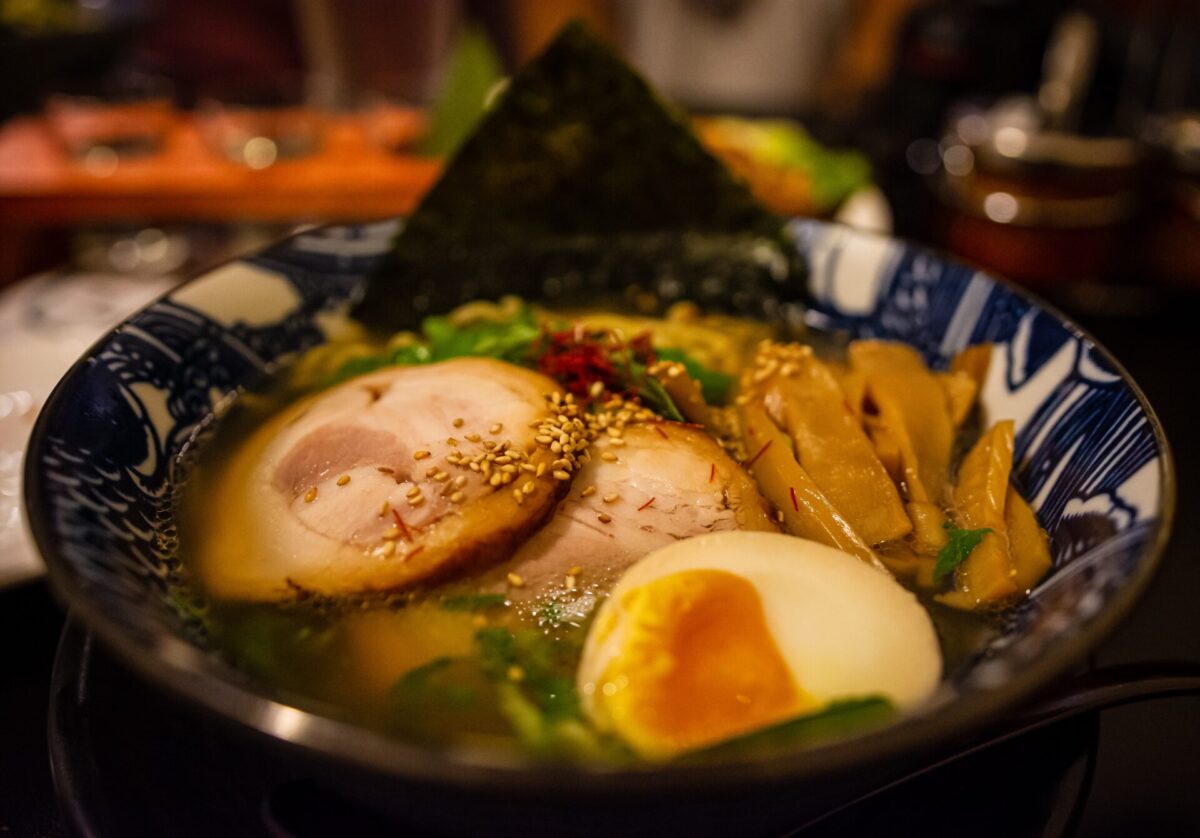 Ramen is one of the most iconic dishes in Japanese cuisine. There are countless types, flavors, and variations of the dish, which can make it overwhelming to choose your first bowl in Tokyo. Let a local professional guide help you with a ramen tasting. You get to try many different types of ramen at several different award-winning ramen shops. You'll get to go through 3 different neighborhoods and learn about the history of Japanese ramen as well. You're not only getting a delicious variety but also learning the culture and history that got ramen to be so beloved on this Tokyo tour!
▼Book here
We hope that you found a tour that you're interested in joining on your next trip to Japan. Taking a tour can truly help you get a better understanding of the country and culture, and provide you with insight from a knowledgeable local. Join us on one of these top ten Tokyo tours and explore the real Japan!
Japan Wonder Travel Tours in Tokyo
Japan Wonder Travel is a travel agency that offers guided tours throughout Japan.
From private walking tours to delicious Food and Drink tours, we can help organize the best tours just for you! If you want to explore Japan and learn more about the history and backstories of each area you are traveling in, our knowledgeable and friendly guides will happily take you to the best spots!
In addition, we can provide you with any assistance you may need for your upcoming trip to Japan, so please feel free to contact us if you have any questions or need some help!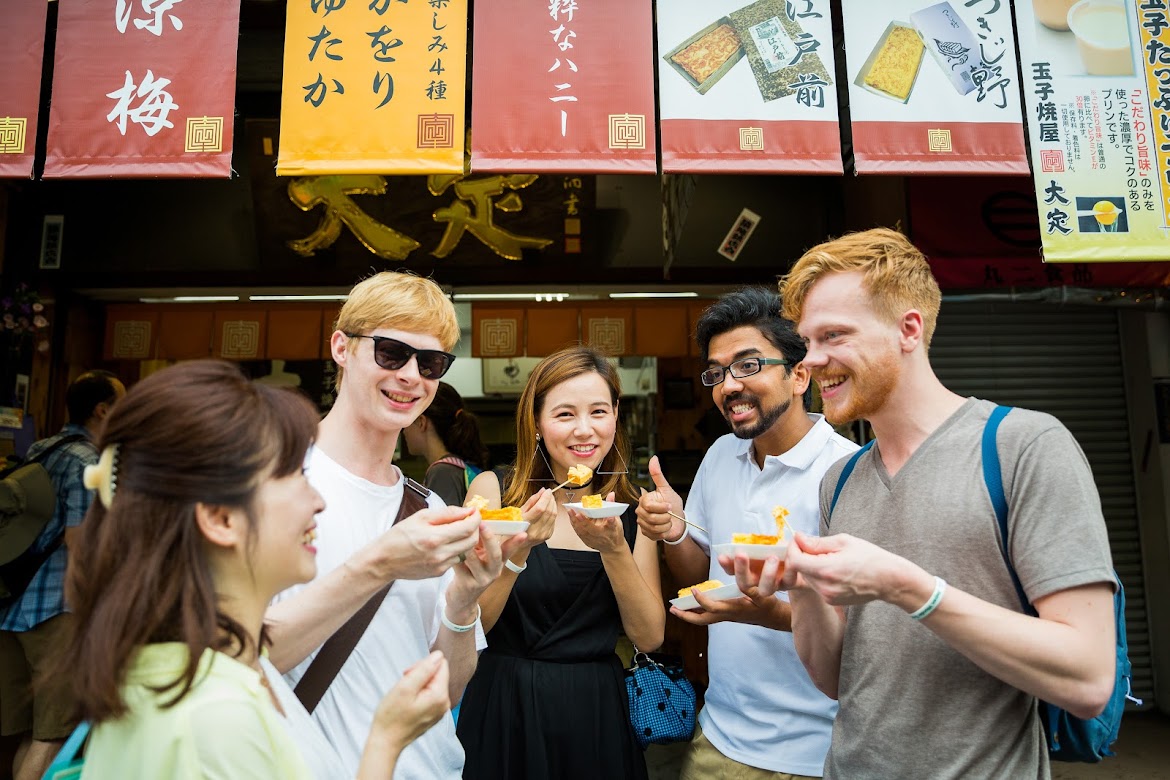 ▶Tokyo 1–Day Highlights Private Walking Tour (8 Hours)
There's no better way to explore an area than taking a tour with a knowledgeable local guide. You will have the chance to learn about the history and interesting background stories of Tokyo, as well as discover some hidden gems which can be hard to do without a guide.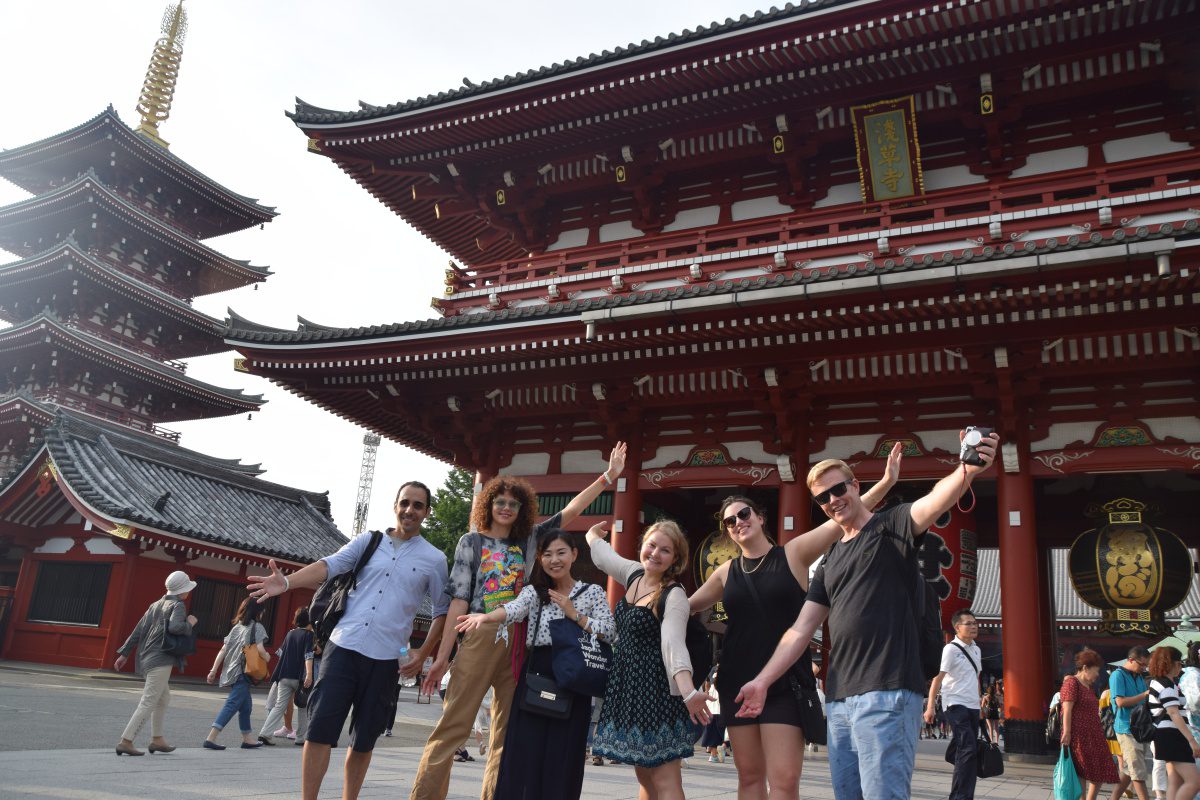 ▶Shinjuku Bar Hopping Tour: Experience Tokyo's Nightlife in Izakaya
Check out the best spots in Shinjuku while bar hopping through the lively and vibrant area. Try some delicious local food and drink as you explore the narrow yet photogenic alleys that the town has to offer. Experience Japanese izakaya culture and drink in Shinjuku like the locals!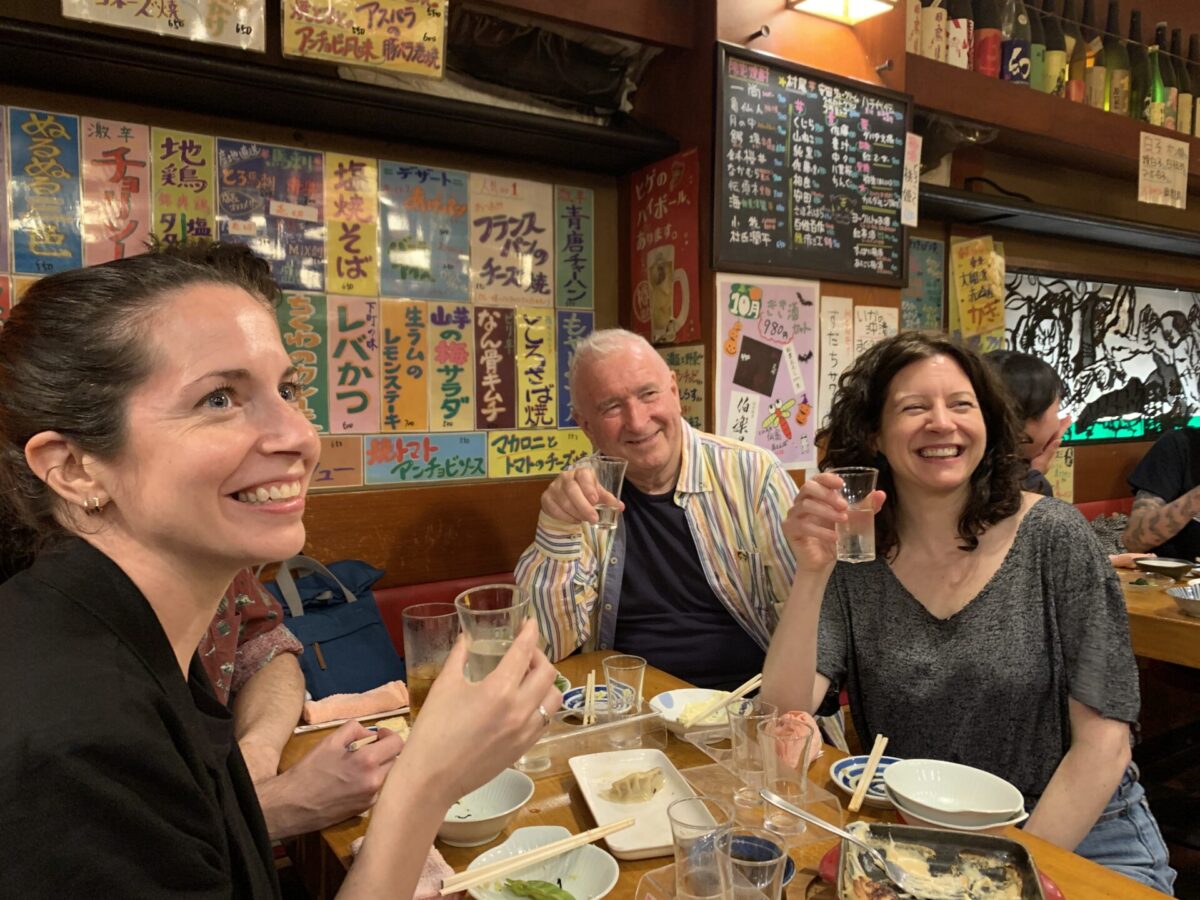 Find the Other Tours
▶Tour Packages
If you want to make travel easier, we suggest you look into tour packages.There are a wide range of tour packages out there to suit the accomodate for each traveler needs. Click the button below to find the best tour package from various Tour Operators!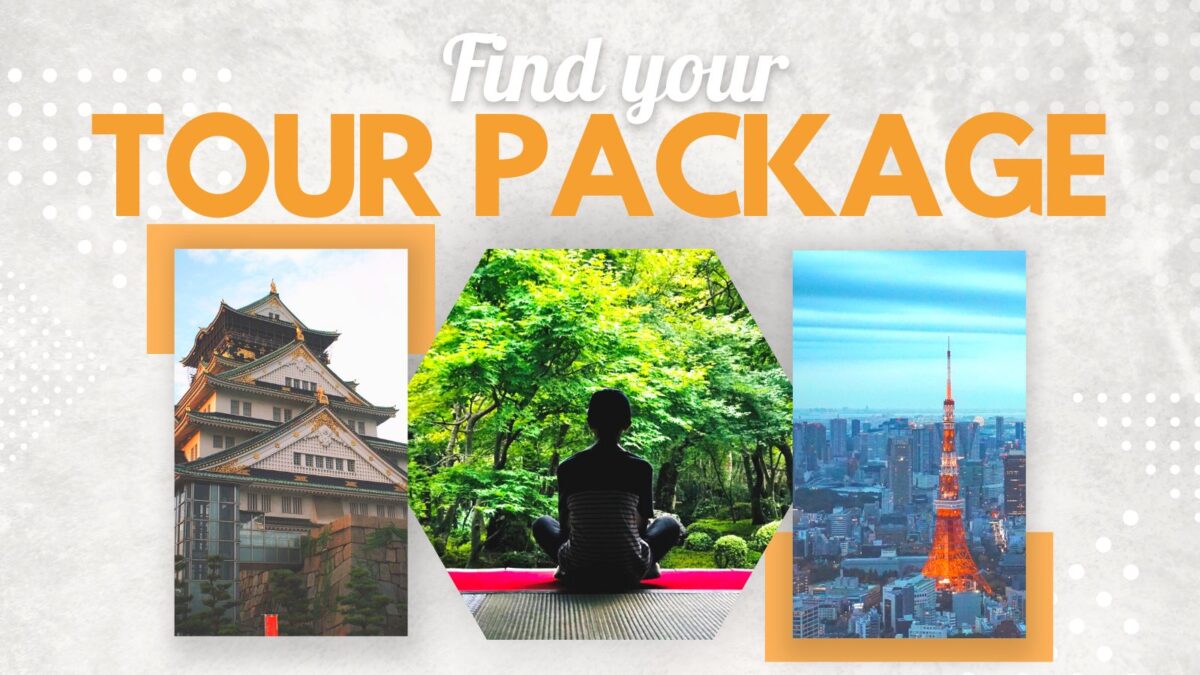 Follow us on Instagram, Facebook, Twitter, and TikTok for more travel inspiration. Or tag us to get featured!
Happy traveling!
Stay informed of the best travel tips to Japan, the most exciting things to do and see, and the top experiences to have with the Japan Wonder Travel Newsletter. Once every two weeks we will introduce you to our latest content.
Other articles you might be interested in