Tokyo is a hub of business, technology, fashion trends, and Japanese pop culture that attracts more and more attention from all over the world. Akihabara in Tokyo is the center of otaku culture where many anime and gaming spots are located.
In this article, we are talking about what otaku culture is and the best otaku things to do in Tokyo!
▼Want the full Otaku experience? Hit the best spots on our guided tour of Akihabara!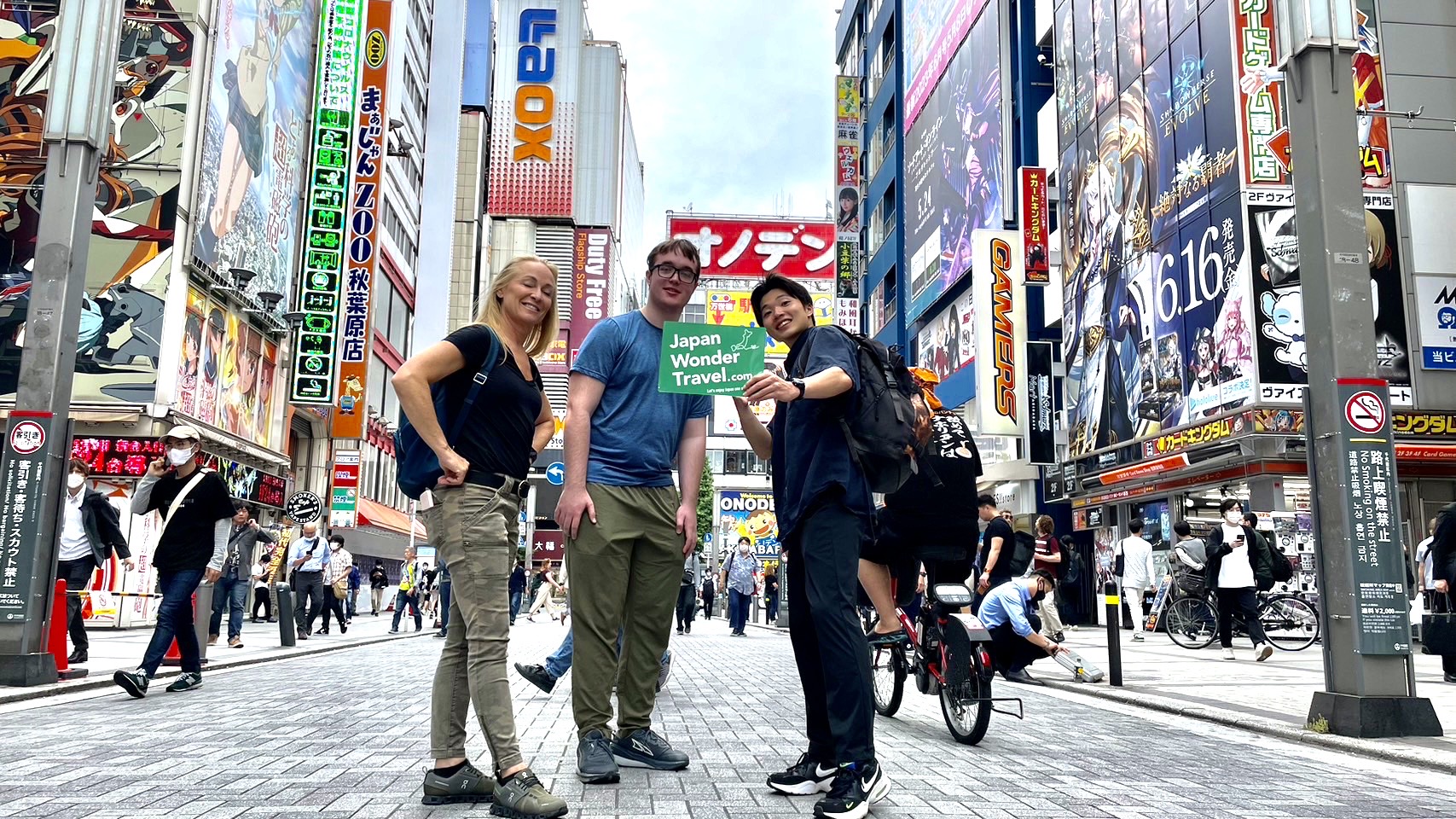 Akihabara Anime Tour: Explore Tokyo's Otaku Culture
Explore the center of anime, manga, and gaming culture on our Akihabara anime tour. Your guide will show you the best spots to buy all the electronics, gadgets,...
What is "Otaku"?
Otaku (オタク) is often translated as a nerd or geek in English, but it originally refers to people who love Japanese pop culture such as Anime and Manga (comic books). Now it is generally considered that this word exclusively applies to those who have a strong interest or are obsessed with particular things.
So there are several types of otaku, for example, anime/manga/game otaku, idol otaku and history otaku.
You should be careful when you use this word to describe someone though as some people might think it is rude. While the concept of Otaku is getting more common among people compared to a decade ago, some people still have negative or confusing impressions of this term.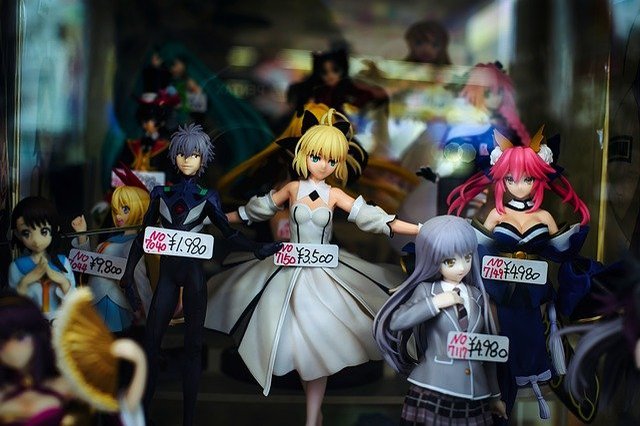 Otaku Shopping Spots
There are a variety of shops selling anime and manga products in Tokyo. Some shops can be enjoyable only for a couple of coins and less than 30 min whereas others will take hours from your time. You can choose the best spot depending on your interests and budgets!
Akihabara Gachaponkan
Akihabara Gachaponkan is a popular Otaku spot among foreign tourists who visit Akihabara, which is known as Otaku mecca with a unique atmosphere. Gachapon or Gacha-Gacha refers to a machine that sells a variety of goods and toys coming out with a small plastic capsule. It generally costs ¥100 – 300 yen, and you can't see what you will get until you insert a coin and take the capsule out from the machine. Akihabara Gachaponkan boasts 500 to 600 Gachapon machines that are regularly replaced every month.
From anime characters to weird toys (funny animals, traffic lights, cars etc ), you can easily spend hours exploring the unique gachapon!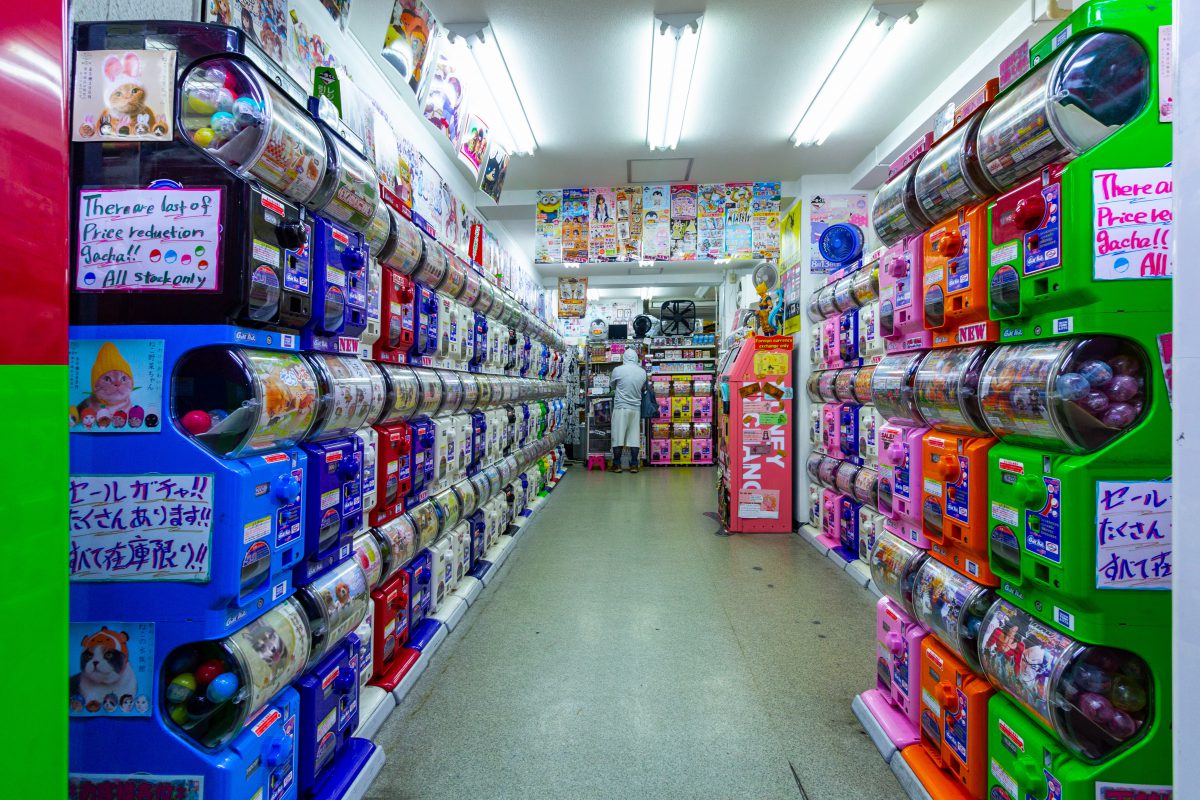 Opening Hours
11am – 8pm (Weekdays) 11am – 7pm (Sun./ National holiday)
the Gundam Base
Gundam Base is a large entertainment complex located in the Odaiba area. It attracts many Gundam fans from all over the world. The facility mainly consists of four zones: Shop zone with the world-class selection of Gundam products, Builders Zone allowing visitors to work on the assembly process of Gundam model kits purchased on site, don't miss a chance to watch the production process of Gundam kits at Factory Zone, and join exciting events at Event Zone!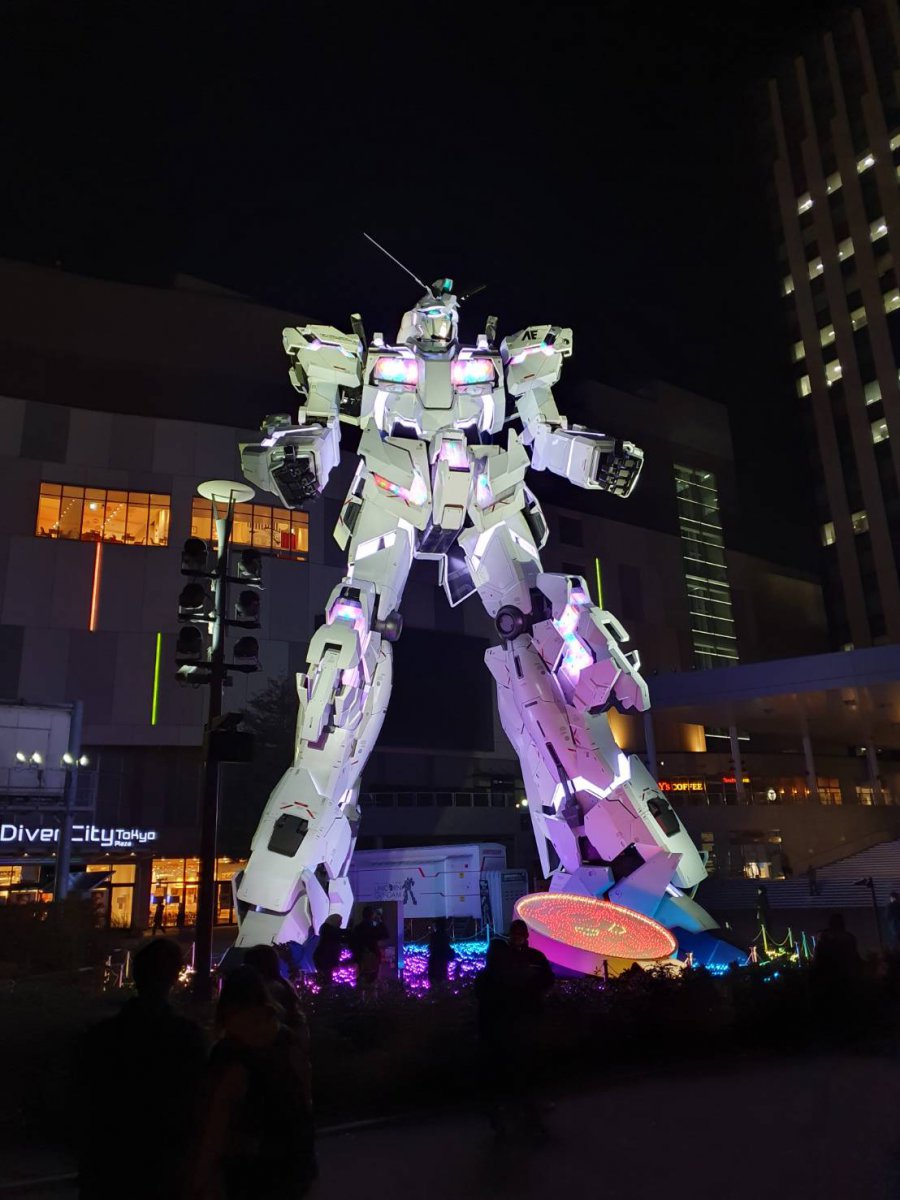 Opening Hours
11am – 8pm (Weekdays) 10am – 8pm (Weekends)
animate
Animate holds a stable reputation as one of the largest chain shops specialized in Otaku products in Japan. Among Otaku people in Japan, they are widely recognized as the first place to visit when they are looking for something related to their favorite anime or manga!
They have more than 100 locations that can be found in all 47 prefectures around Japan! They sell a variety of comic books and original products that are mainly featured with the latest anime and manga!
KIDDY LAND
KIDDY LAND is a fantastic shopping spot located in the Harajuku area. The catchy name attracts even world-famous celebrities who are looking for Japanese famous character's goods. You can find a large collection of products that include Hello Kitty, Sanrio characters, Doraemon, Ghibli characters, and much more! Some products can be exclusively found only in Japan, which could be a memorable gift to take back to your country!
Opening Hours
11am – 7pm
Mandarake
Mandarake is a unique chain shop that collects anime, manga and idol products for any otaku! There are several locations in Japan. They often have vintage items and also some items from abroad, so there is a high chance that you can encounter the nostalgic items in the shop! You might be overwhelmed by the number of items and by some extreme items if you are not familiar with anime/ otaku culture in Japan.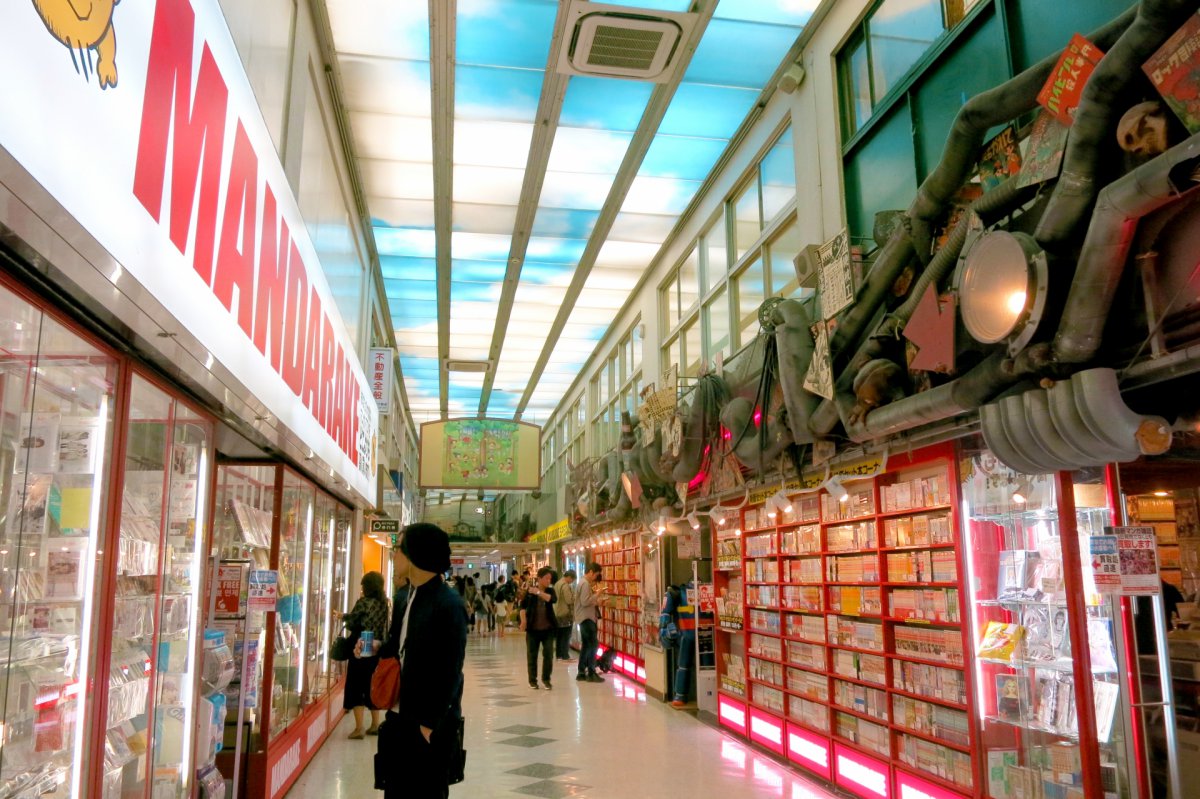 Nakano Broadway
It's one of the most popular spots for otaku culture in Tokyo that is located in Nakano. It's a big shopping complex where many anime and game related small shops are located.
Anime and game figurines, manga books, idol merchandise, CDs, video games and more weird items can be found. There are five floors in the building, otaku item shops are on the second to the third floor and on the ground floor clothing shops and vintage shops are located. On the basement level it's a marketplace where many locals come for grocery shopping. This place is a unique combination among locals and otaku, you will enjoy the unique atmosphere there.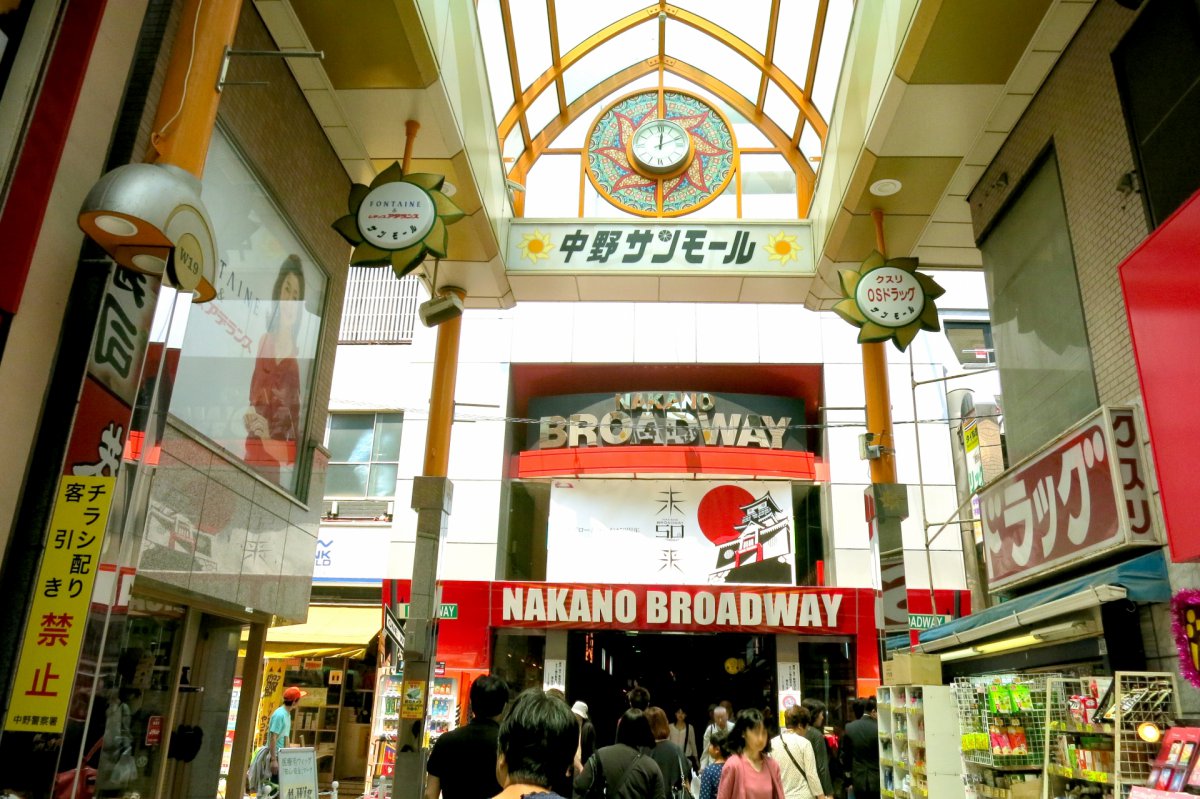 Kawaii / Anime Themed Cafes
There are a variety of themed cafes in Tokyo. Each of them features unique concepts and offers a range of services such as unique menu and drinks. Many cafes have English menus that help foreign customers to choose what to eat from a variety of dishes! It is a perfect spot for everyone who wants to try otaku culture in a casual atmosphere!
Maid Cafe
Maid café is one of the most popular themed cafes that can be found in popular areas in Tokyo especially in Akihabara, Shibuya and Harajuku. There girls dressed in cute costumes called "Maid" (メイド) welcome and serve the customers friendly. In maid café, customers generally can enjoy cute dishes that can be photogenic. For example, maid girls try to draw adorable pictures such as a heart or animal face on Omurice (Japanese dish made with rice and omelet) with ketchup! Some cafes also offer entertaining performances by maid girls such as dancing and singing.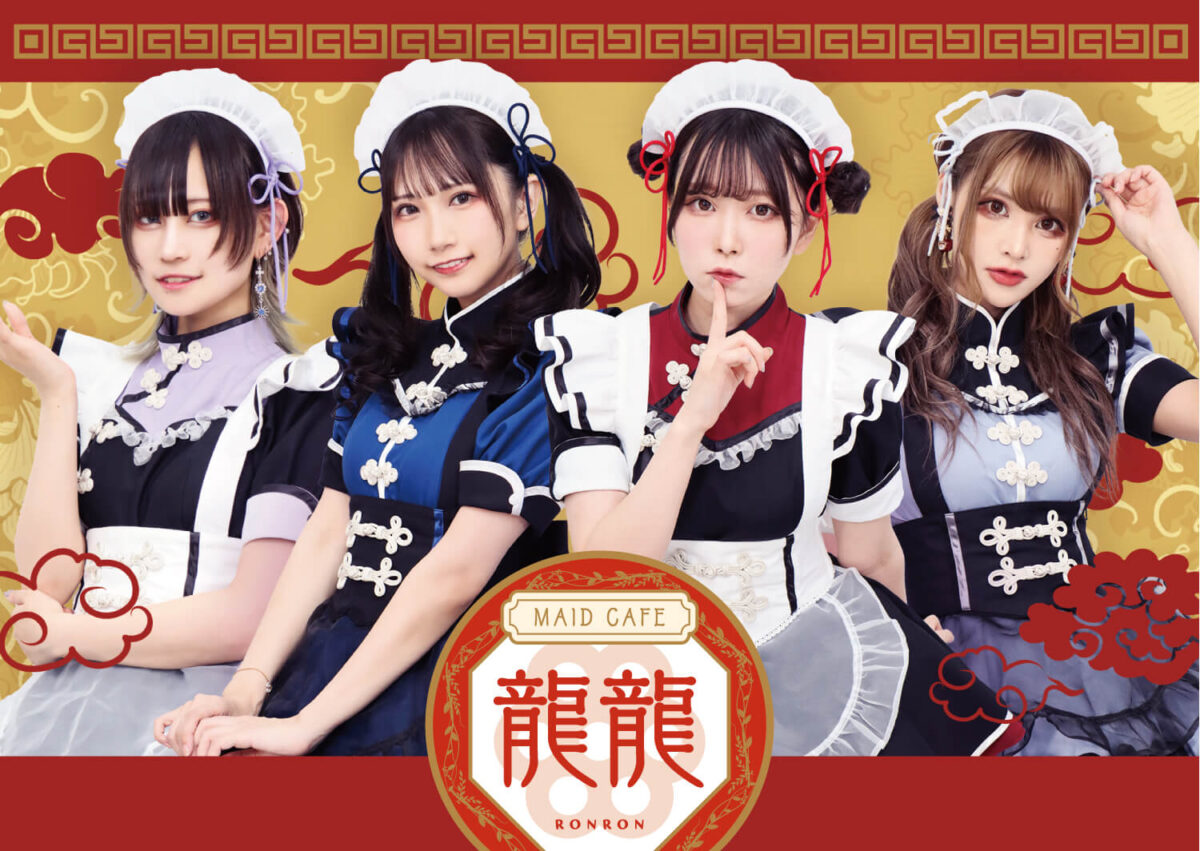 Recommended Maid Cafes in Tokyo
Magical Lollipop
Magical Lollipop is one of the most well known and highly rated maid cafes in the whole of the Akihabara area. The theme here is magic, and all of the maids are dressed up as cute magical girl apprentices in training to become worthy of saving and serving the "heros" that are their customers. With a following of over 60,000 subscribers on YouTube, they post videos for those new to the topic of maid cafes, those who are working as maids, and even videos that take you behind the scenes for a look at what maid cafes are really about. The cafe itself is known to be a welcoming place even for first timers so this may be the spot for you if you're coming to Akihabara for the first time.
Magical Lollipop Official Website
Hours: 5pm – 11pm Monday through Friday, 3pm – 11pm weekends and holidays
Like a Doll
Built around the concept of dolls, Like a Doll is a laid back maid cafe that is based on the theme of dolls waiting for the return of the heroes, who of course are their customers. The maids here are dressed up as dolls in their own classic yet original outfits that are cutely designed with chic colors. The interior of the cafe is stylishly decorated with brown and pink chocolate colors and ornaments, making for a calm and relaxed atmosphere. This is a great option if you want to kick back and enjoy the impeccable service and hospitality that maid cafes have to offer.
Like a Doll Official Website
Hours: 5pm – 11pm Monday through Friday, 3pm – 11pm weekends and holidays
RABBIT CASTLE
RABBIT CASTLE is a maid cafe that was designed by Kyaroline Chan, a famous artist who is renowned for her works that include maid cafes, studios, background art, and music videos. The theme behind this cafe are rabbits that grow carrots which restore magical powers in order to help out the heroes. You can see the influence of Kyaroline Chan in the way that maids here wear gothic style uniforms and the interior is all pastel colored, reflecting her style. RABBIT CASTLE is particularly popular among girls who like cute designs as well as those who are a fan of Kyaroline Chan.
RABBIT CASTLE Official Website
Hours: 5pm – 11pm Monday through Friday, 3pm – 11pm weekends and holidays
RONRON
Just a few minutes walk from Akihabara Station, RONRON is a fairly new maid cafe that has received nothing but amazing reviews. Designed by Shir0, a famous installation artist, this Chinese themed cafe is based around the idea of relieving fatigued hero's who are preparing for battle against the evil "Kyonshi." All of the maids wear stylish original maid uniforms that are a blend of Chinese and maid attire. These loyal maids provide the hero's with the utmost hospitality and you are sure to feel like a king when dining here. This unique cafe is great for not only men, but also for women and even couples who are looking for a picturesque cafe with great service.
RONRON Official Website
Hours: 5pm – 11pm Monday through Friday, 3pm – 11pm weekends and holidays
Recommended Anime Themed Cafes in Tokyo
Alice in Wonderland Café in Shinjuku
Alice in Wonderland Café in Shinjuku is a unique themed café located in the Shinjuku area. The interior of the café features the world of the famous picture book "Alice in Wonderland". You will be encountered by famous scenes from the book that takes you to the magical world with a variety of dishes. They also offer special course meals on special occasions such as Halloween and Christmas. It is a perfect spot to experience the unique things to do in Tokyo, especially if you like Kawaii culture!
Opening Hours
11:30am – 2pm (lunch) 4pm – 10pm (dinner)
Cafe Zenon & Zenon SAKABA
Cafe Zenon&Zenon SAKABA allows you to experience both otaku culture and nightlife in Tokyo at the same time. Nestled in the Kichijoji area, it plays a role as a community space for those who come to talk about their favorite anime and manga with other pop culture lovers. It is run by "Zenon", a famous manga publishing company which in known for Hokutono-ken (北斗の拳) and City Hunter (シティーハンター).
Enjoy casual meals at lunch time, or you can also wait for dinner time which features stunning beef and drinks. Tender beef directly delivered from Kumamoto prefecture goes well with Japanese sake and wines that are also well-selected.
Opening Hours
11:30am – 3pm (lunch) 5pm – 11pm (dinner)
Otaku Spots for Families
Otaku spots are not something only for solo tourists. There are also a variety of tourist attractions that offer Otaku experiences for groups and families. You can have an exciting experience while letting your children learn about Japanese history or culture through informative exhibits or playing games at amusement arcades!
Samurai Museum
An 8 min walk from JR Shinjuku station takes you to Samurai Museum, an exciting facility with a large collection of Samurai armors and enjoyable experiences. Visitors are welcomed by incredible exhibits that include traditional Samurai armors and Japanese swords. Photo service is something that everyone shouldn't miss which allows them to get a memorable photo while dressed in Samurai helmets and armor. Sword performance by professional actors is also popular among foreign tourists. It is a perfect tourist attraction not only for those who are interested in Japanese history but also for families with little children!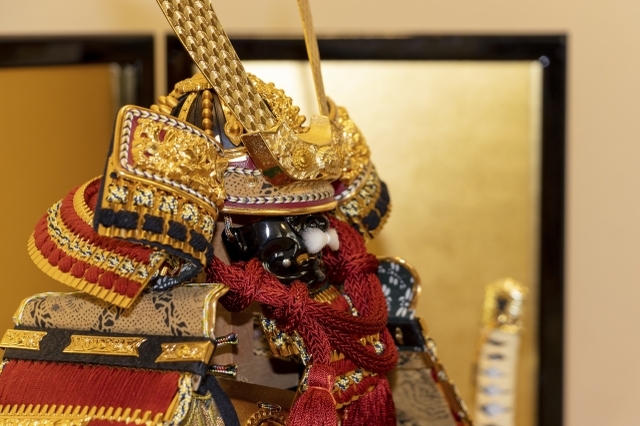 Opening Hours
10:30am – 9pm
Admission ¥1,900 (adult) ¥800 (under 12) Free admission for ages 3 and under
(※temporary closed due to the Covid-19)
GiGO/ Card Kingdom
GiGO is a famous amusement arcade that used to be called SEGA. They have 4 locations in the Akihabara area, and each of them features different facilities and attractions. You can try a variety of games including crane games (also known as "prize games"), music video games, medal games, and Purikura (photo booth)! You can expect valuable goods such as limited version figures of famous anime characters as prizes for crane games that are frequently replaced with new ones. Purikura is a photo sticker booth that is popular among young girls. You can choose the frame of the photo, draw pictures with colored pencils, and decorate them with a variety of cute stamps! Card Kingdom is a unique shop specializing in dealing with a range of trading cards such as Duel Masters and Pokémon Trading cards!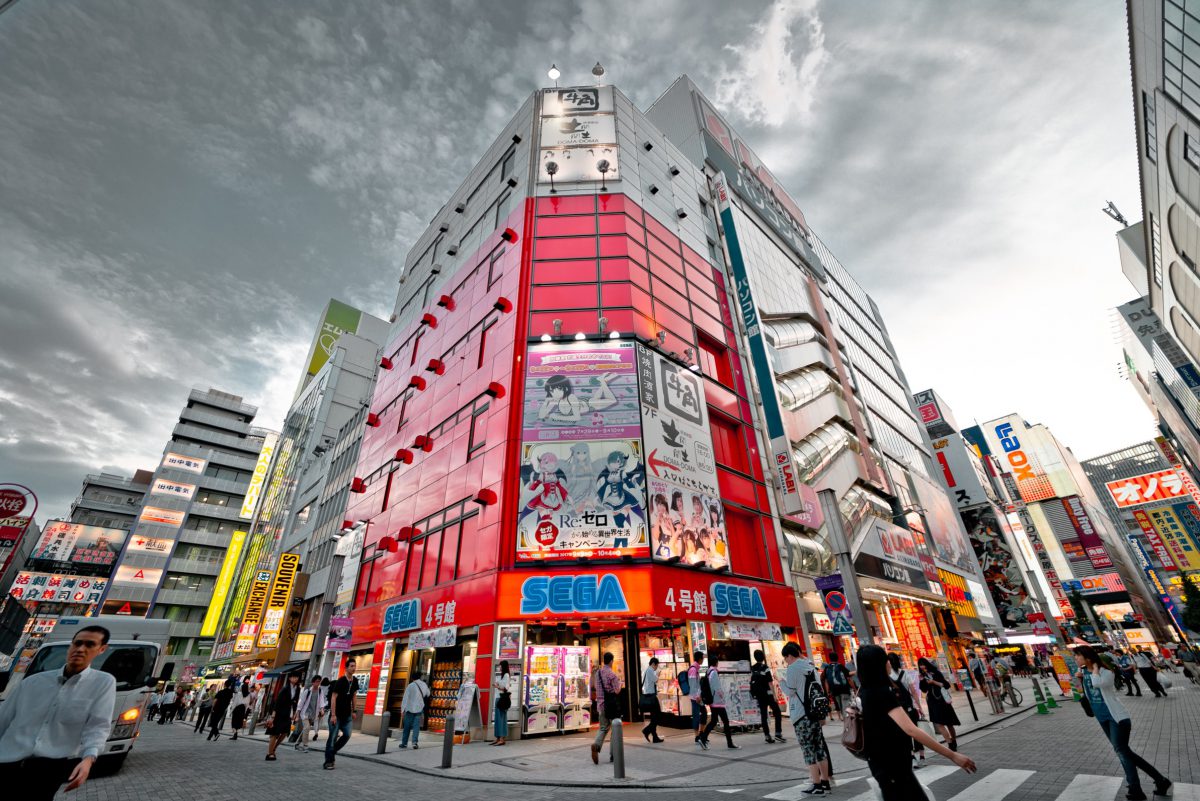 Japanese Idols and K-pop
There are a number of Idol groups that are especially popular among young people in Japan. It includes both girl's groups such as AKB48, and boy's ones represented by Johnny's. You can easily find their goods and products sold at many shops in the Akihabara area, as the main theater of AKB group is nestled there. K-pop, on the other hand, refers to Idol groups from Korea. They are almost as popular and influential as domestic idol groups in Japan, and the Shinokubo area (新大久保エリア) is widely recognized as a mecca for K-pop fans with a number of K-pop shops!
Recommended Tour to Experience Otaku Culture
▼Akihabara All Inclusive Tour: Explore the Anime and Gaming Capital of Tokyo
Experience Japanese otaku culture by exploring Akihabara through our guided walking tour! Your guide will take you to fantastic stores where you can discover anime figurines, vintage games, manga, and more. You can also test your skills at crane games and enjoy some fun at the purikura (photo booth) in the gaming arcade. Book now to make the most of your visit!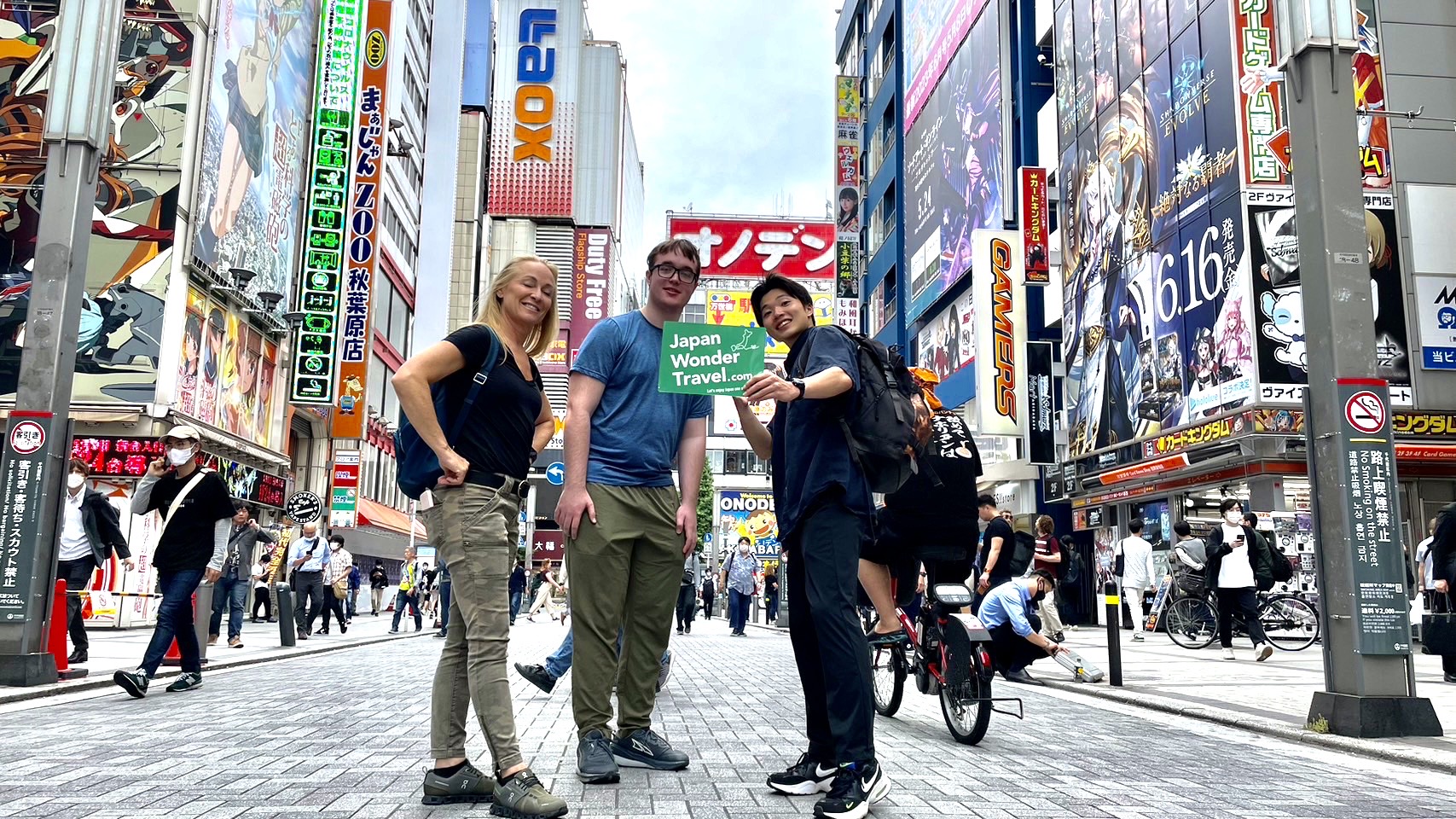 Akihabara Anime Tour: Explore Tokyo's Otaku Culture
Explore the center of anime, manga, and gaming culture on our Akihabara anime tour. Your guide will show you the best spots to buy all the electronics, gadgets,...
Japan Wonder Travel Tours in Tokyo
Japan Wonder Travel is a travel agency that offers guided tours throughout Japan.
From private walking tours to delicious Food and Drink tours, we can help organize the best tours just for you! If you want to explore Japan and learn more about the history and backstories of each area you are traveling in, our knowledgeable and friendly guides will happily take you to the best spots!
In addition, we can provide you with any assistance you may need for your upcoming trip to Japan, so please feel free to contact us if you have any questions or need some help!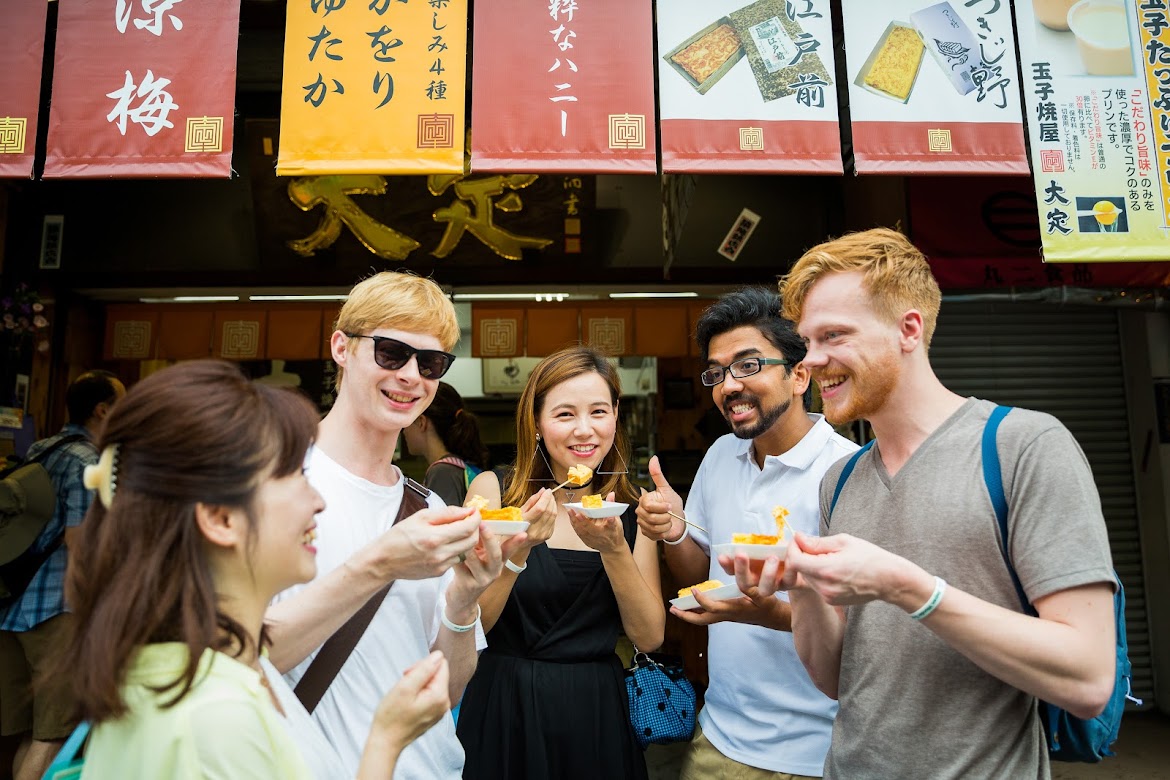 ▶Tokyo 1–Day Highlights Private Walking Tour (8 Hours)
There's no better way to explore an area than taking a tour with a knowledgeable local guide. You will have the chance to learn about the history and interesting background stories of Tokyo, as well as discover some hidden gems which can be hard to do without a guide.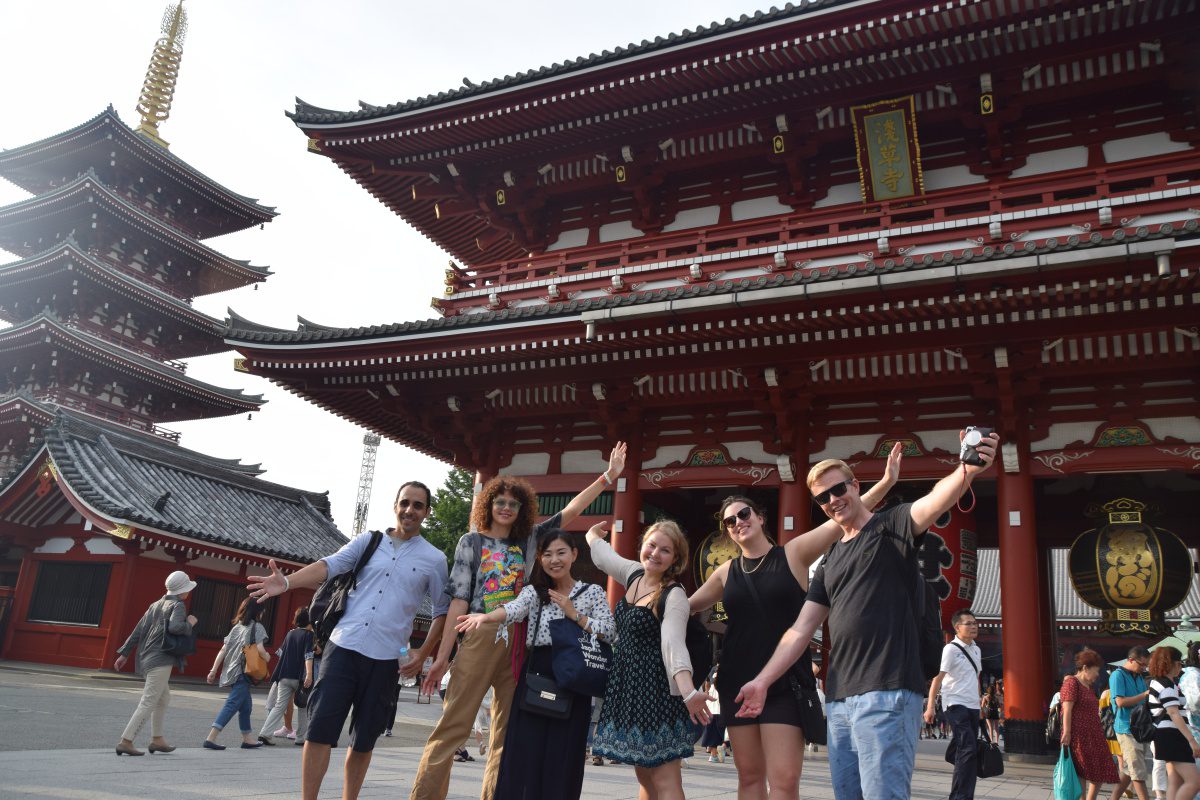 ▶Shinjuku Bar Hopping Tour: Experience Tokyo's Nightlife in Izakaya
Check out the best spots in Shinjuku while bar hopping through the lively and vibrant area. Try some delicious local food and drink as you explore the narrow yet photogenic alleys that the town has to offer. Experience Japanese izakaya culture and drink in Shinjuku like the locals!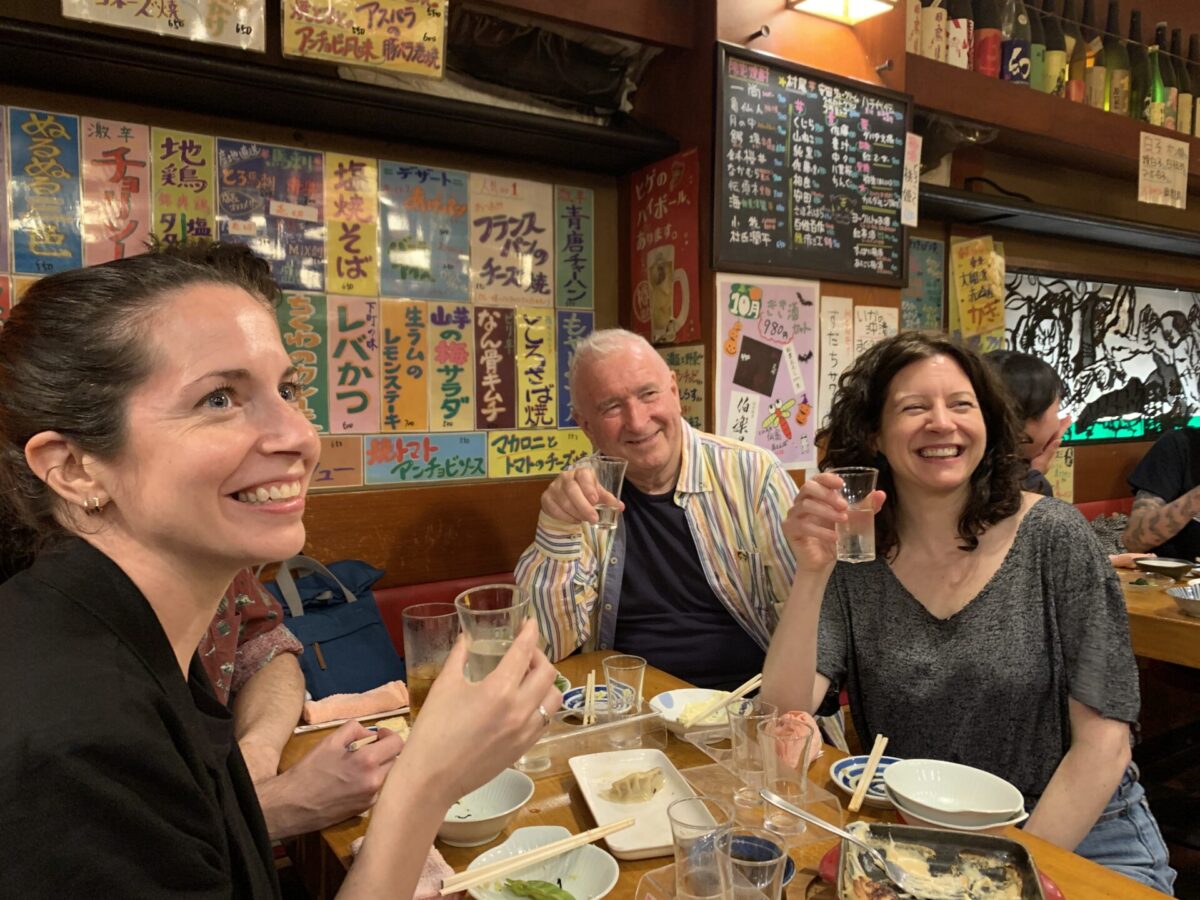 Find the Other Tours
▶Tour Packages
If you want to make travel easier, we suggest you look into tour packages.There are a wide range of tour packages out there to suit the accomodate for each traveler needs. Click the button below to find the best tour package from various Tour Operators!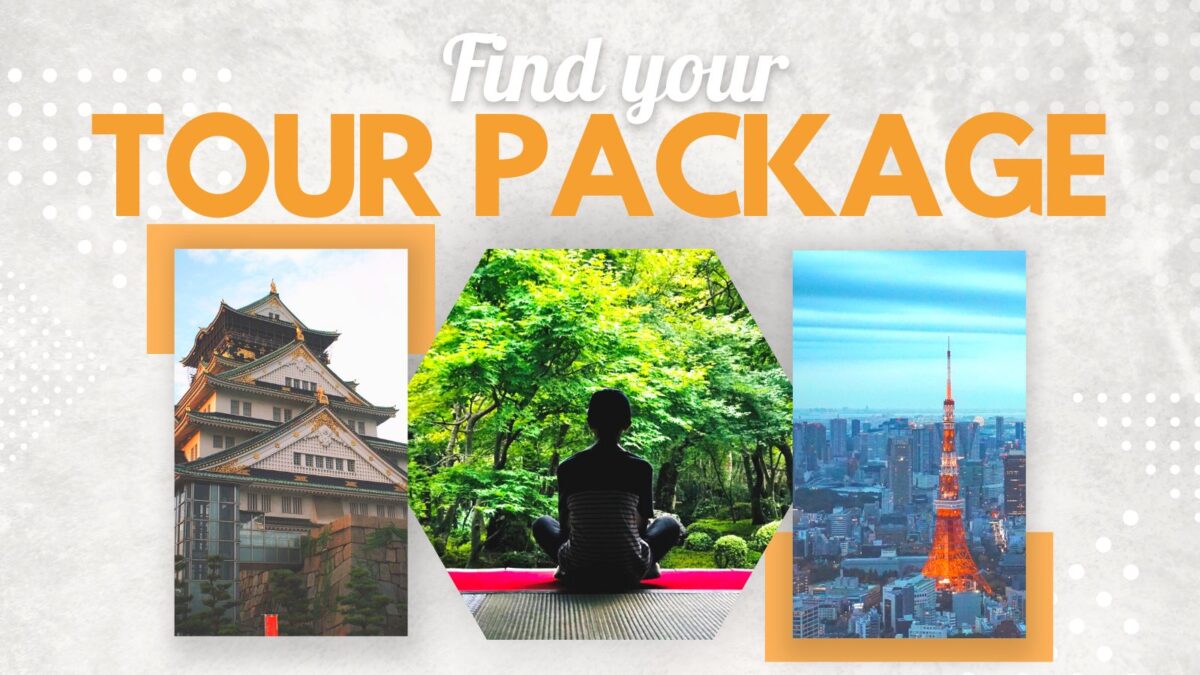 Although the shops and tourist attractions we introduced above mainly target people who love and have a strong passion for Otaku culture, it doesn't necessarily mean that they open exclusively to the limited people. It is still worth trying those unique experiences even if you have a little interest and knowledge in it!
Follow us on Instagram or Facebook for more travel inspiration. Or tag us to get featured!
Happy traveling!
Stay informed of the best travel tips to Japan, the most exciting things to do and see, and the top experiences to have with the Japan Wonder Travel Newsletter. Once every two weeks we will introduce you to our latest content.
Other articles you might like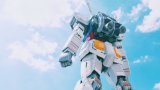 10+ Popular Manga and Anime Locations in Tokyo
If you are a Manga or Anime lover, Tokyo has full of surprises for you. Here we introduce popular Manga/Anime locations you can actually visit in Tokyo!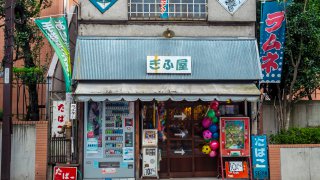 Best Places to Visit in Nakano - For All the Anime and Gaming Fans and More!
Do you know the city called Nakano? Only a short (5 min.) train-ride away from Shinjuku Station, Nakano is another otaku heaven for the anime and gaming fans.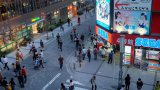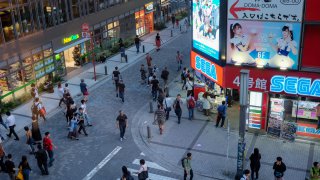 Akihabara: 10 Best Things to Do in Otaku Heaven
Akihabara, known as electronic town or otaku no machi (geek town), is a great place to experience the Japanese pop culture, manga and anima at once.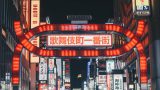 Real-life Video Game Locations in Japan
Real-life locations for the famous Yakuza series, Ghost of Tsushima and Persona 5. These locations will take you to the real version of the video games!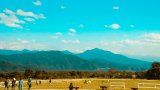 A Guide to Solo Camping in Japan with "Laid-Back Camp" Locations
When you decide to go camping alone, it's fun to follow the locations from popular anime "Laid-Back Camp". Here's the perfect guide to solo camping in Japan.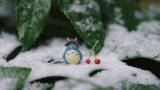 10 Ghibli Movie Locations You Can Actually Visit in Japan
There are some places Studio Ghibli got some inspirations for the movie. Here we introduce 10 locations you can actually visit in Japan and also a couple of places all the Ghibli fans should go.