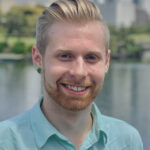 Writer's Profile
Bryce was born in California, and raised near Seattle, Washington! He's been living in Japan for about 5 years now, the first 3 spent studying at Temple University Japan. His main passion in life is writing and producing music, more specifically EDM if anyone is curious! He is very fond of snowboarding, cooking, traveling, playing video games; all of which he'd ideally enjoy with the company of his great friends.
This post may contain some affiliate links. When you click through and make a purchase we may receive some commission, at no extra cost to you.
Welcome to the vibrant and thrilling heart of Tokyo's entertainment district, Shinjuku Kabukicho Tower! This bustling tower is a hub of excitement, offering a wide array of activities and attractions for every taste. From luxury hotels to exhilarating live entertainment, and from immersive movie experiences to nightclubs, Kabukicho Tower has it all. In this guide, we'll take you through the best things to do in this electrifying destination. Formerly, Roppongi wore the crown for this style of all-inclusive, massive buildings that you could live in and never leave, but it seems like there is a new competitor in town! So fasten your seatbelt and get ready for an unforgettable adventure!
1. Two Luxury Hotels
Indulge yourself in sheer opulence at Kabukicho Tower's two premier hotels: The luxury Bellustar Hotel from the 39th to the 44th floors, and the lifestyle Groove Hotel from the 18th to the 38th floors. Being inside this versatile building with many different entertainment options, you'll hardly feel like leaving the building (and, arguably, won't need to). The hotels alone offer a range of amenities as well, but this fascinating collection of activities makes staying an immaculate experience.
2. 109Cinemas Premium
Movie enthusiasts, rejoice! 109Cinemas Premium offers an unrivaled cinematic experience. Immerse yourself in the latest blockbusters on their state-of-the-art screens and relish the crystal-clear sound. The comfortable, plush seating and spacious legroom ensure you enjoy your movie in utmost comfort. For an extra touch of luxury, opt for their premium seating options, which include cozy recliners and a personal table for snacks and drinks. The theater also offers an innovative viewing experience called "ScreenX"; there are 3 sides on which the content is projected. This is certainly a viewing experience that caters to everyone both traditional and in modern ways, both in high class.
3. Theater Milano-Za
As if a top-notch cinema wasn't enough, get a taste of traditional Japanese performing arts at Theater Milano-Za. This gem showcases captivating live and Kabuki performances, an art form renowned for its elaborate costumes and dynamic storytelling. Experience the grandeur and grace of these iconic plays as talented actors take the stage. With English subtitles available for select shows, Theater Milano-Za offers a window into the rich cultural heritage of Japan that should not be missed.
4. Jam17
Music lovers, rejoice! Jam17 is a bar and restaurant that seems to be the middle point between the entertainment facilities and the hotels. With a variety of tasty drinks and meals, party rooms, and a terrace, this is a deluxe destination to start your evening, keep it going, or chill at between activities.
5. Shinjuku Kabukihall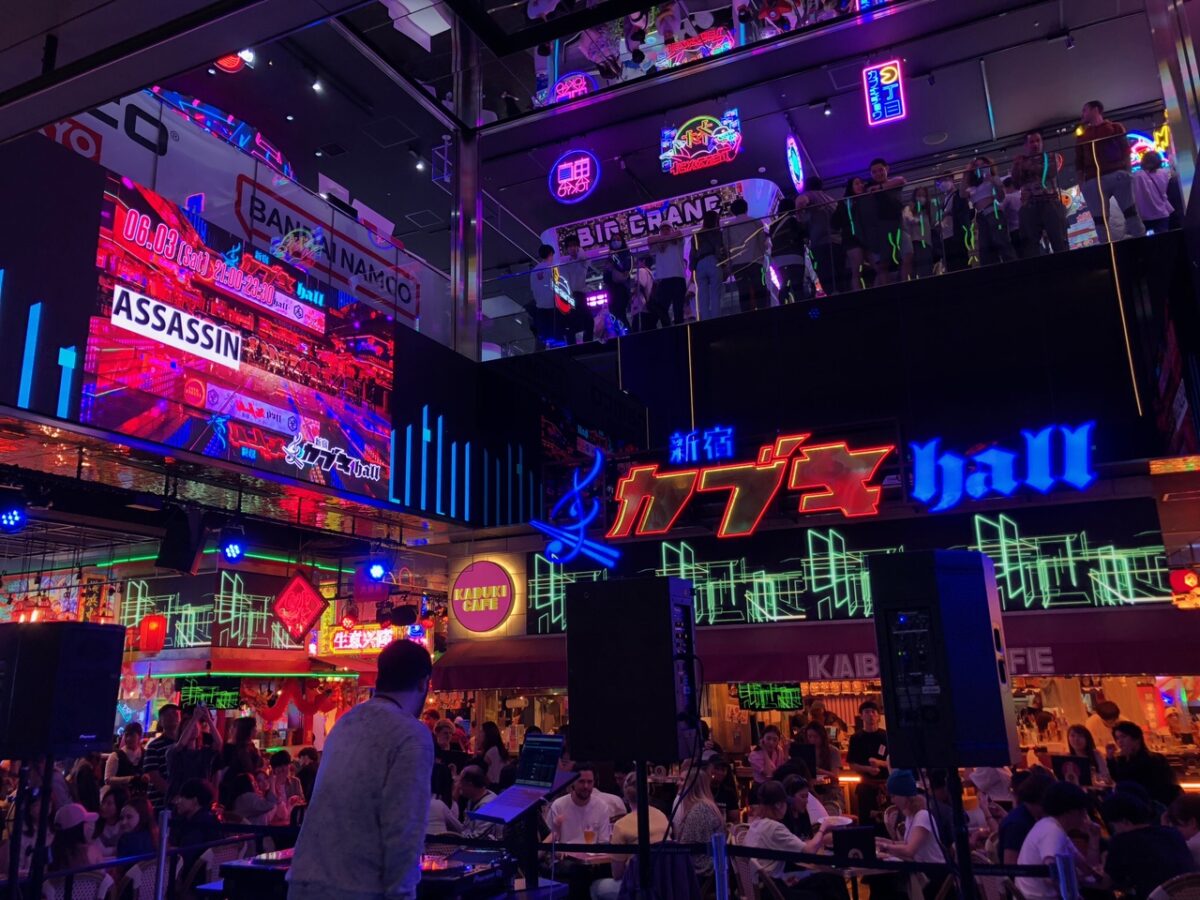 Prepare to be captivated by the mesmerizing world of "Yokocho" at this elaborately themed dining hall. Taking the every popular and endearing style of dining that you'll find in Yokocho, or alley-ways throughout Japan, this floor is a robust experience that presents tradition in a futuristic way that will surely leave you full and awed. If you haven't been to a Yokocho elsewhere in Tokyo, then you'll certainly want to try it out after you go here! Be sure to check out one of our tours; this pub style dining experience will surely be a highlight of your Japan trip!
6. Namco Game Center
Into gaming? Well, we did say versatile, right? Kabukicho Tower also has game enthusiasts covered! Namco Game Center is a paradise for gamers and arcade lovers of all ages. Step into a world of flashing lights and buzzing sounds as you navigate through a vast array of arcade games and claw machines. Challenge your friends to a game of air hockey, test your reflexes in rhythm games, or try your luck at winning adorable prizes. There are even AI DJs to give this futuristic experience a soundtrack. Hardcore gamers may be indeed looking for a different scene, but rest assured that Japan has plenty of areas that will have your niche on lock! But for the sake of just playing games with friends and enjoying the arcade wonder, this place is a new frontier.
7. The Tokyo Matrix
Step into an futuristic and modernly outfitted wonderland at The Tokyo Matrix. Immerse yourself in thrilling, state of the art escape room/puzzle experiences that will transport you to different worlds and dimensions. Battle fearsome creatures, explore fantastical landscapes, or solve mind-bending puzzles in a fully interactive environment. With cutting-edge technology and a wide selection of games and simulations, The Tokyo Matrix guarantees an adrenaline-pumping adventure like no other. If this is an exciting idea of fun for you, then you have heard of Odaiba, and if you haven't, you need to check it out!
8. Exstion Wellness Club
Take a break from the hustle and bustle of the city and rejuvenate your mind and body at Exstion Wellness Club. This serene oasis offers a range of wellness activities, including but not limited to a training gym, terrace pool, sauna, as well as other beauty and health centric amenities. Treat yourself to high end meals or cocktails at their restaurant. Exstion Wellness Club provides the perfect escape to recharge and find inner balance amidst the vibrant energy of Kabukicho Tower.
9. Nightlife and Live Entertainment Hall
When the sun sets, Kabukicho Tower comes alive with its vibrant nightlife and live entertainment halls. Zepp Shinjuku and ZeroTokyo are two iconic venues that host electrifying concerts, DJ performances, and theatrical shows. ZeroTokyo is more of a typical nightclub where you can party until the sun rises, while Zepp Shinjuku is a live performance venue where you can see your favorite bands and singers. Either way, if you're one for crazy times and memorable nights, these 2 options have you covered.
10. Find Hidden Art throughout the Tower
As you explore Kabukicho Tower, keep your eyes peeled for hidden artistic treasures. The developers of this immense complex commissioned 26 artists to create art pieces that can be found throughout the tower. Some of the art is publicly displayed, some of it is found in areas throughout the tower, while other pieces are privately displayed within the hotels and even inside some of the upper-scale rooms. If you're an art enthusiast, you'll find plenty of enjoyment here.
Japan Wonder Travel Tours in Tokyo
Japan Wonder Travel is a travel agency that offers guided tours throughout Japan.
From private walking tours to delicious Food and Drink tours, we can help organize the best tours just for you! If you want to explore Japan and learn more about the history and backstories of each area you are traveling in, our knowledgeable and friendly guides will happily take you to the best spots!
In addition, we can provide you with any assistance you may need for your upcoming trip to Japan, so please feel free to contact us if you have any questions or need some help!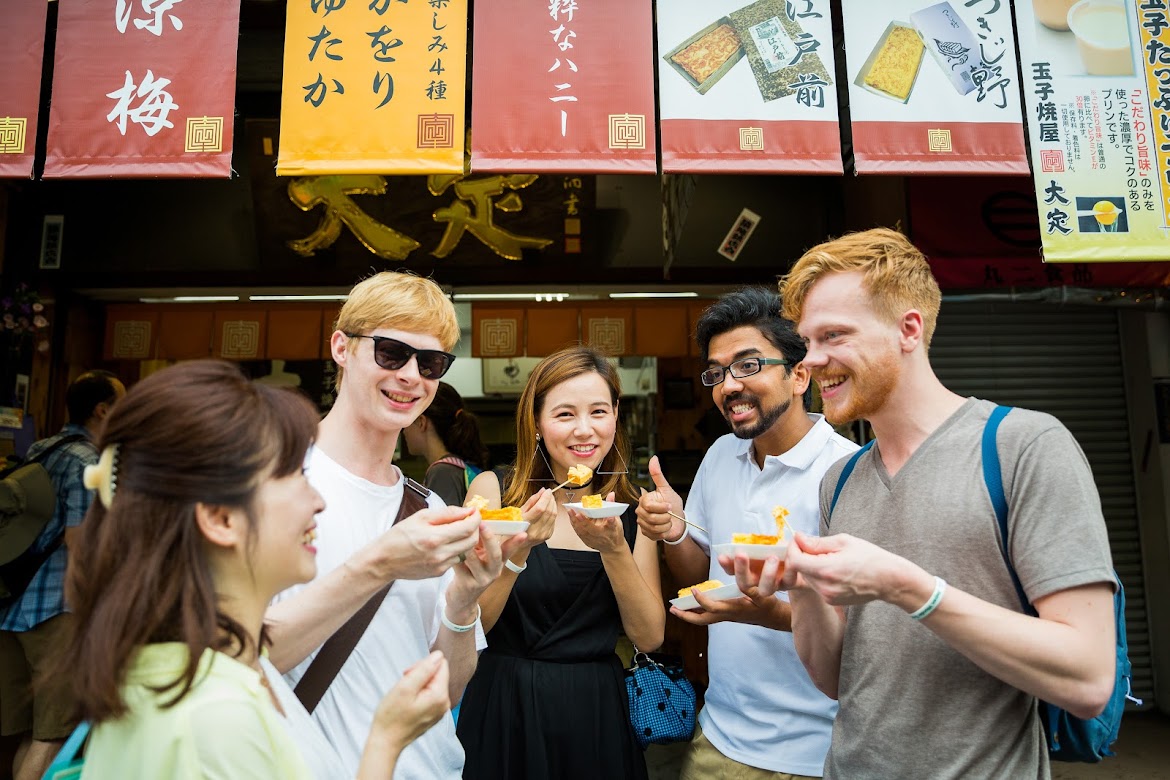 ▶Tokyo 1–Day Highlights Private Walking Tour (8 Hours)
There's no better way to explore an area than taking a tour with a knowledgeable local guide. You will have the chance to learn about the history and interesting background stories of Tokyo, as well as discover some hidden gems which can be hard to do without a guide.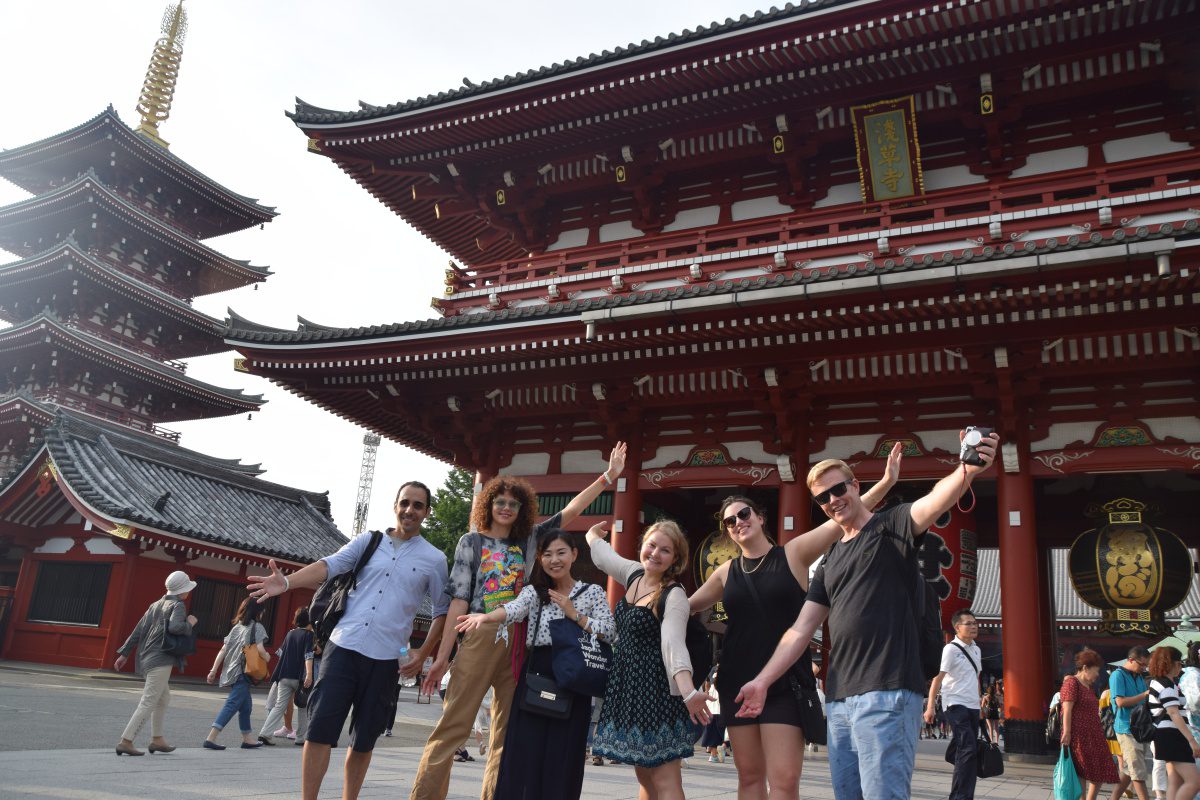 ▶Shinjuku Bar Hopping Tour: Experience Tokyo's Nightlife in Izakaya
Check out the best spots in Shinjuku while bar hopping through the lively and vibrant area. Try some delicious local food and drink as you explore the narrow yet photogenic alleys that the town has to offer. Experience Japanese izakaya culture and drink in Shinjuku like the locals!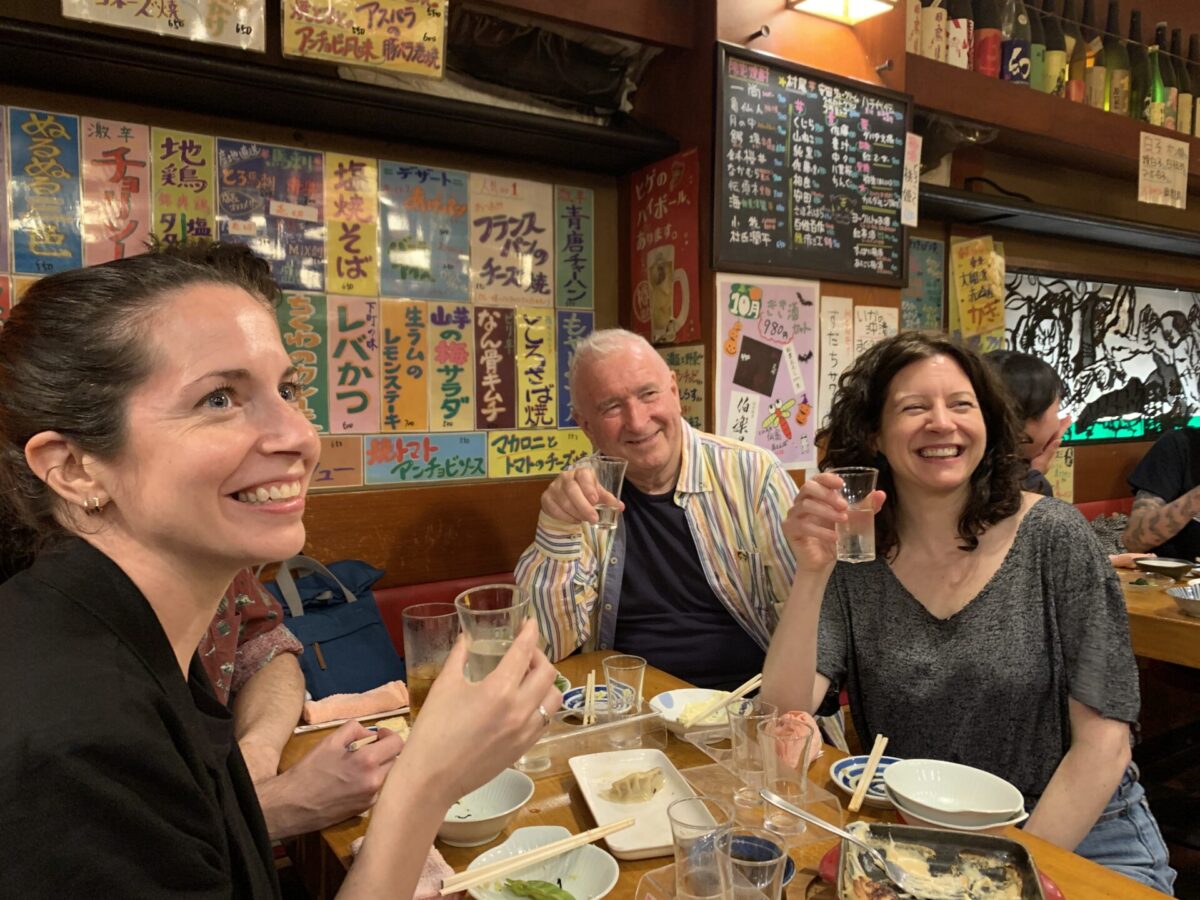 Find the Other Tours
▶Tour Packages
If you want to make travel easier, we suggest you look into tour packages.There are a wide range of tour packages out there to suit the accomodate for each traveler needs. Click the button below to find the best tour package from various Tour Operators!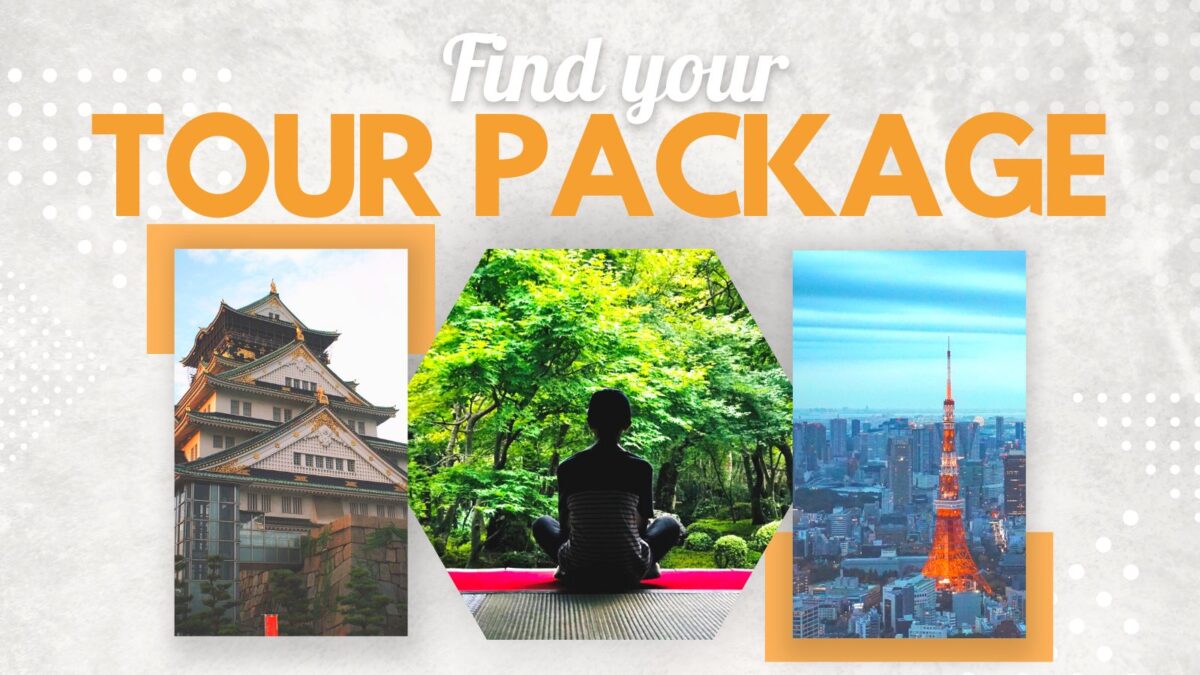 Follow us on Instagram, Facebook, Twitter, and TikTok for more travel inspiration. Or tag us to get featured!
Happy traveling!
Stay informed of the best travel tips to Japan, the most exciting things to do and see, and the top experiences to have with the Japan Wonder Travel Newsletter. Once every two weeks we will introduce you to our latest content.
Other Articles you Might be Interested in