This post may contain some affiliate links. When you click through and make a purchase we may receive some commission, at no extra cost to you.
The weather in Japan can be rainy and unpredictable at times. Only a backup plan can save the day! If there is bad weather in the forecast then it's better to spend your day indoors than take the risk of catching a cold. Tokyo Mystery Circus is a 6-floor large building packed with several mysteries and puzzles. They offer services and games in multiple languages such as English, Japanese, and Chinese as well as more to come in the future! Keep reading if you want to learn more about what exciting mysteries each floor has to offer!
1. Entrance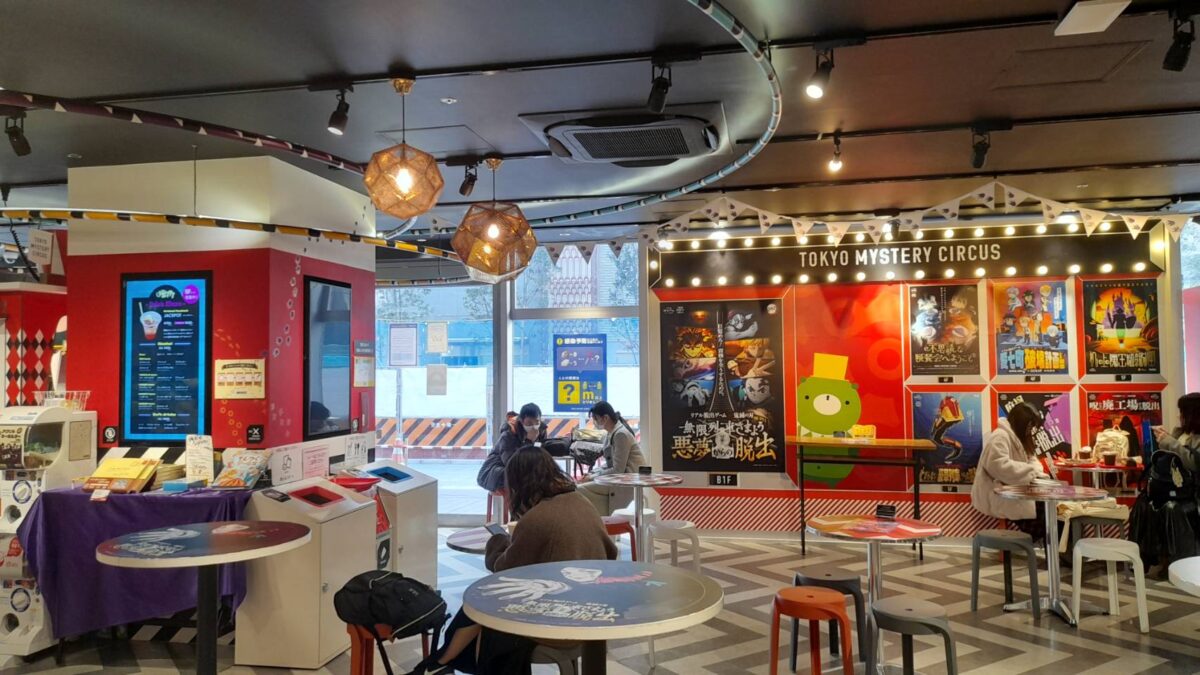 When entering the facility, you will be met with a red circus-like aesthetic with a ticket counter and two elevators on your left-hand side. There is also a small café where you can enjoy some ice cream or fries. On the right side, there is a section dedicated to selling goods, merchandise, and puzzles. Since they have a lot of anime collaborations going on such as Demon Slayer, Detective Conan, and Attack on Titan, they also have anime-themed games to offer.
2. Group Events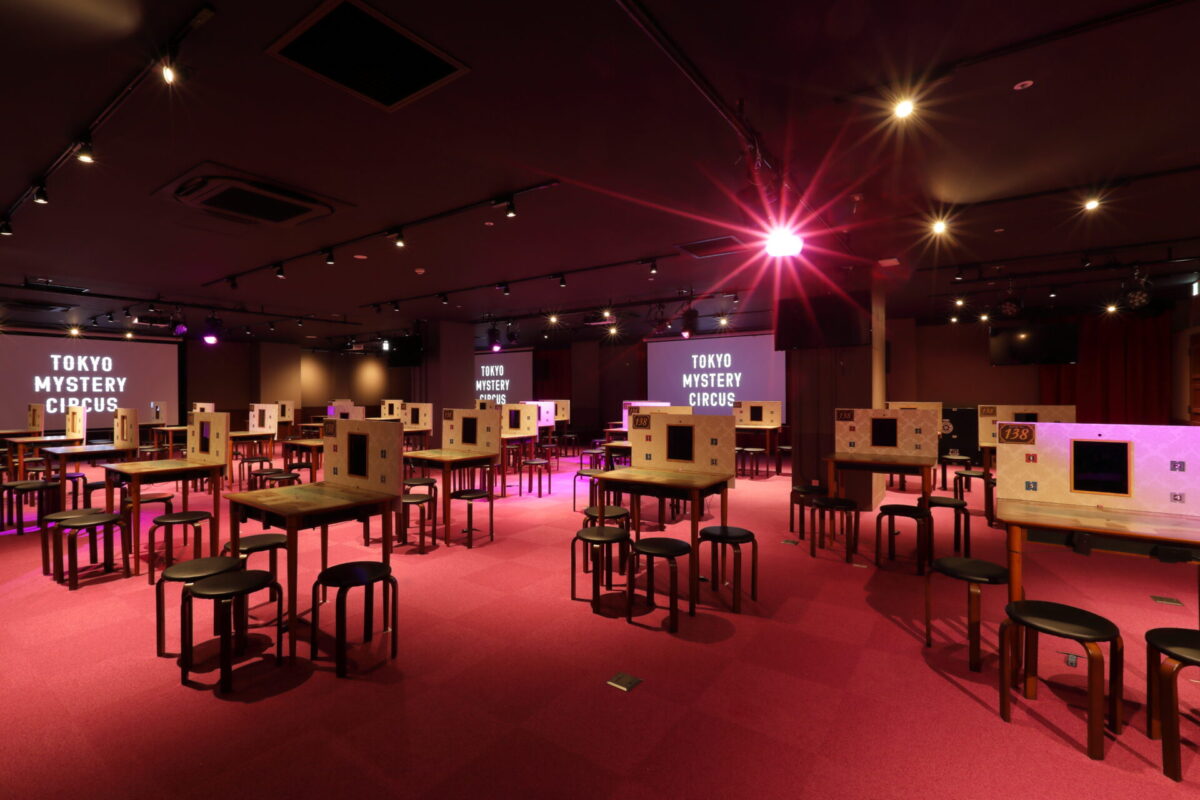 The biggest hall that they often use to host events is located on the basement floor. Here they host games where big groups can solve a mystery, murder, or participate in other interactive activities. Using technologically advanced tools, they create an immersive atmosphere so the participants are completely engulfed in the game. It is mostly used for team building, company parties, or incentive activities, but it can also be utilized for personal use if you have a large group.
3. Mini-games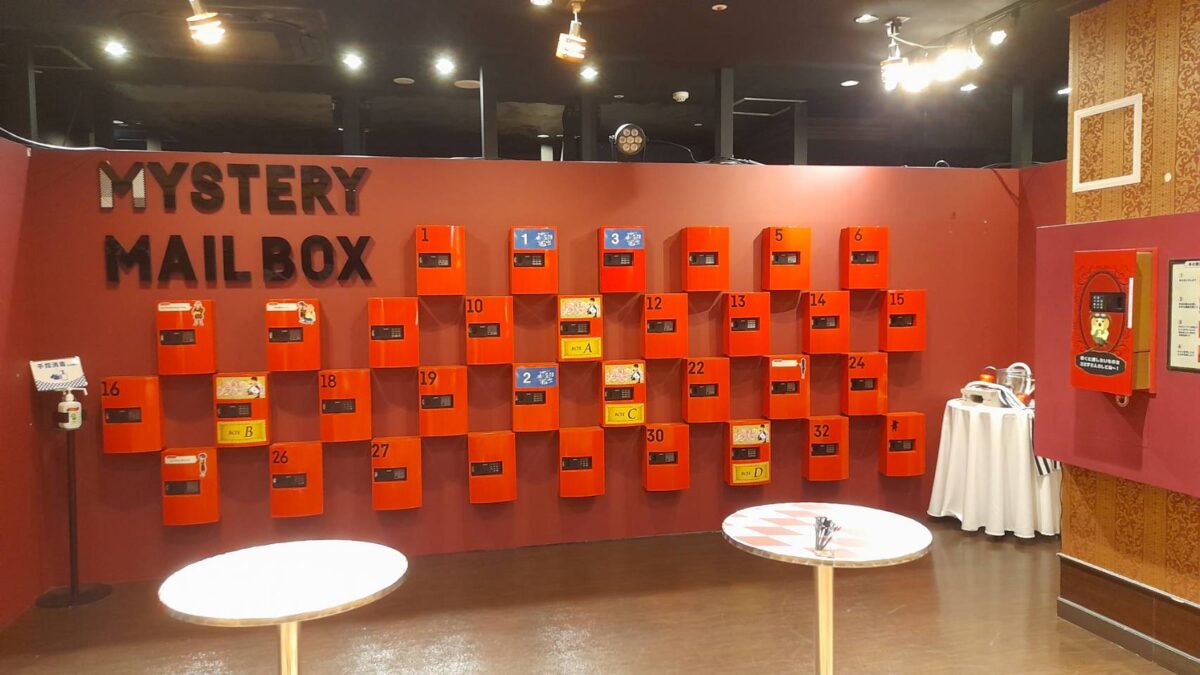 On the second floor, they have small puzzles that you can solve in 10 minutes. This is meant for people who are complete beginners in this field or just don't have enough time to spend hours on a game. Most of them are mini-games like escaping a jail, looting a bank, and the mystery mailbox game, which is a puzzle hunt adventure game. There is a vintage-style bookstore called Lampdou that is also located on the 2nd floor. Here you can purchase puzzles, mystery games, original scrap games, and manga versions of games in different languages.
4. Real Stealth Games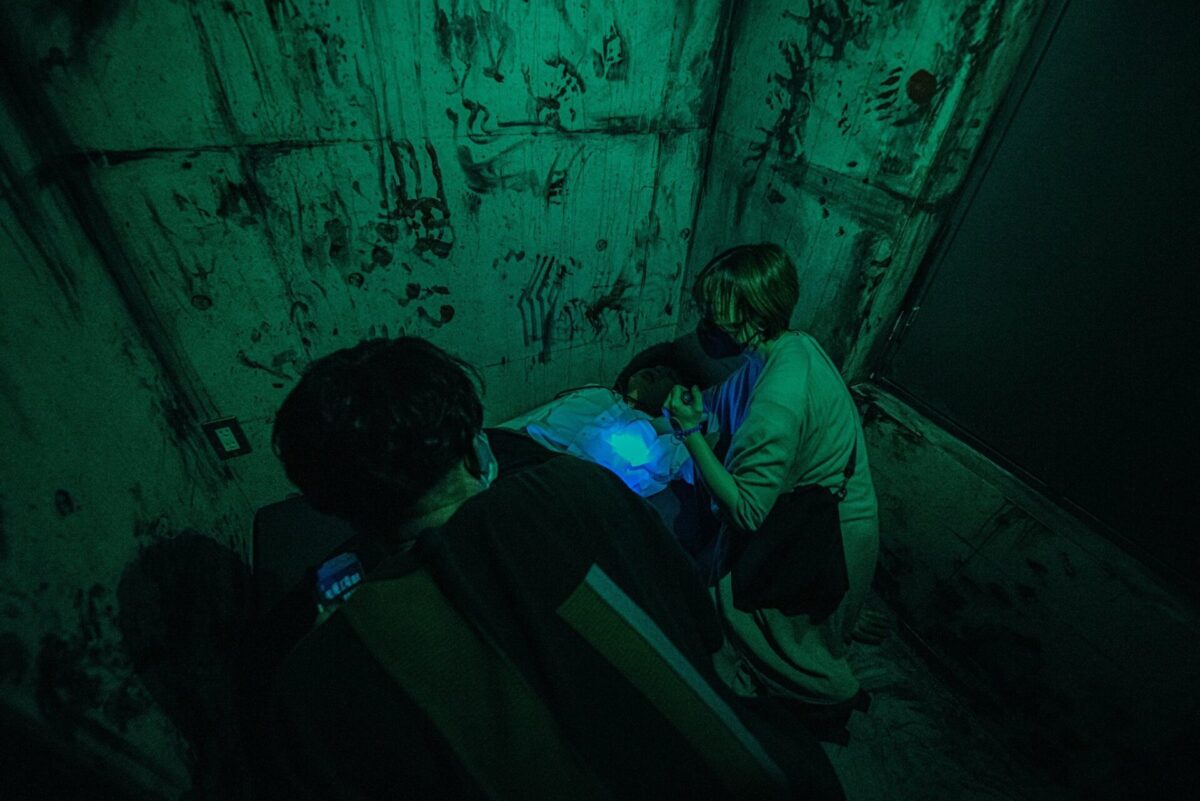 If you are more into action-packed adventures and want a bit of an adrenaline rush, then you should try their Real Stealth Games! These are immersive games where you are sucked into another world and have to play a certain role to achieve the goal. The theme of the game and the interior change seasonally. Some of the popular themes in the past include: escape from the aliens and a spy that needs to break into a facility, among others. We had the chance to play a horror game with a ghost running after us while you needed to complete a certain mission to get out of the abandoned factory. Unfortunately, it is only available in Japanese, but you can just bring a Japanese friend with you to translate the important things! This particular game ended on January 9th, but from January 20th, 2023, there will be a new game. It will be another horror game with a different theme.
5. Magical Dinner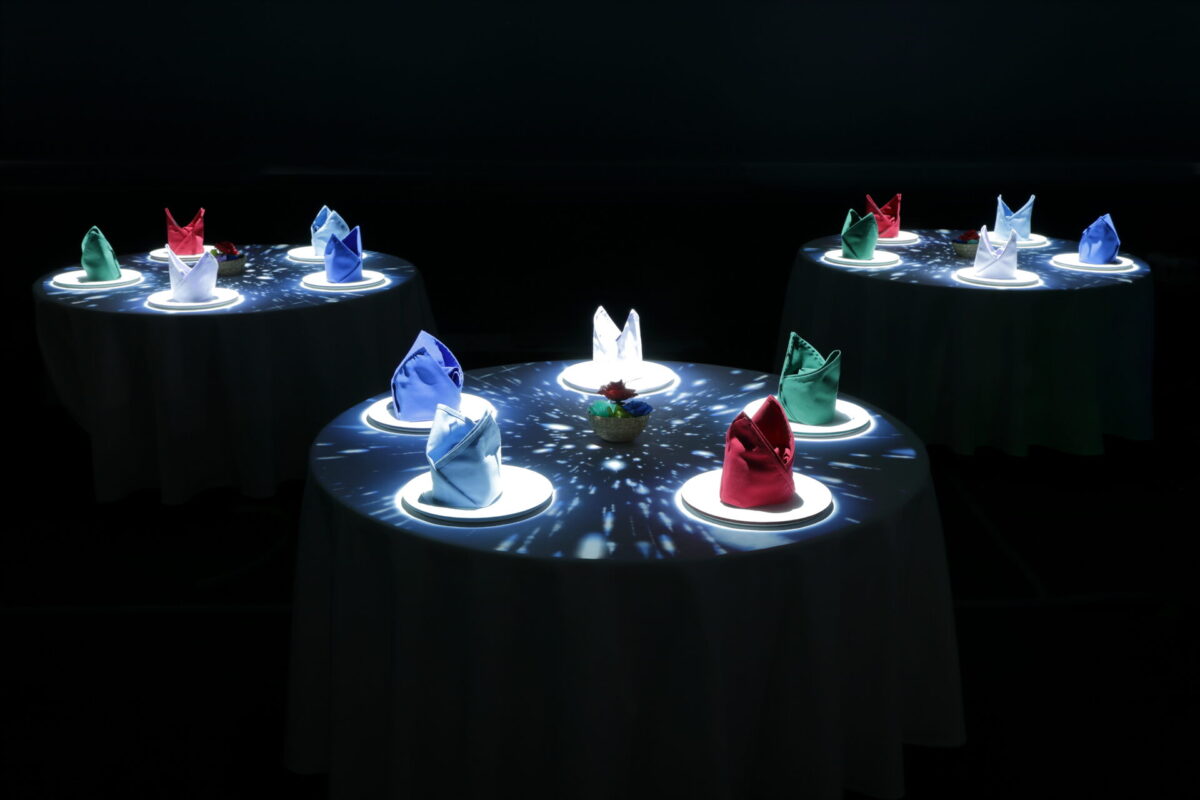 On the 4th floor, they are hosting a magical game called Spellbound Supper up until the middle of 2023. The game is about a witch that has invited you to have supper and kills some of the guests if she doesn't deem them worthy. The goal is to summon greater power so you can outwit the witch by solving puzzles and mysteries. This game is highly immersive and uses the latest projection mapping technology for the table, as well as sound effects to make it more dramatic and colorful lighting that creates a magical ambiance.
6. Use Your 5 Senses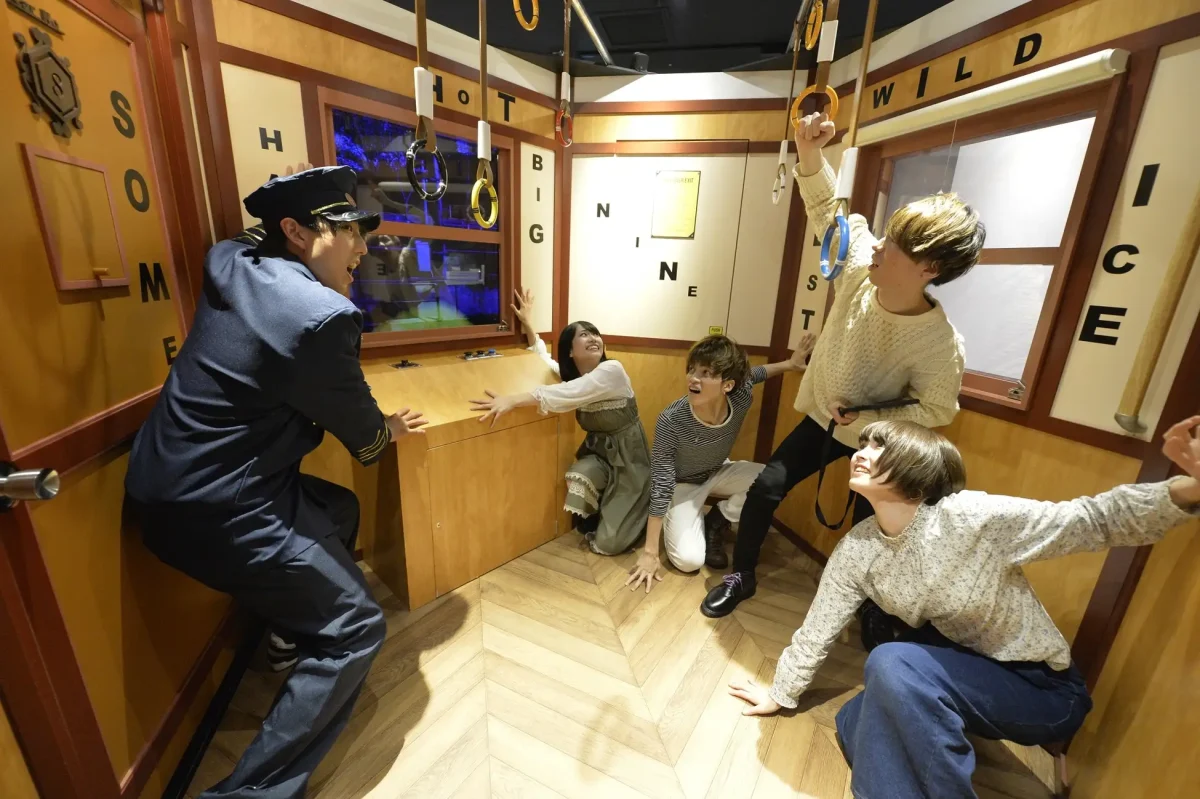 In this 9-room series located on the 5th floor, you have to use all 5 of your senses to get out of the 9 carriage train. Each room is small, making it so that no more than 4 people can fit in. As a group you have to figure out how to get out of all of the rooms by strategically using your senses. It's a fun game that you can play with your friends and you don't have to use any Japanese, English, or any other language. That's the best thing about this game! There is no language barrier!
After all that detective work, there is no doubt that you will need some fuel. On the same floor, there is a standing bar with a cozy vibe where they serve drinks and light snacks. This is a great spot where you can relax before or after each game.
7. The Werewolf Game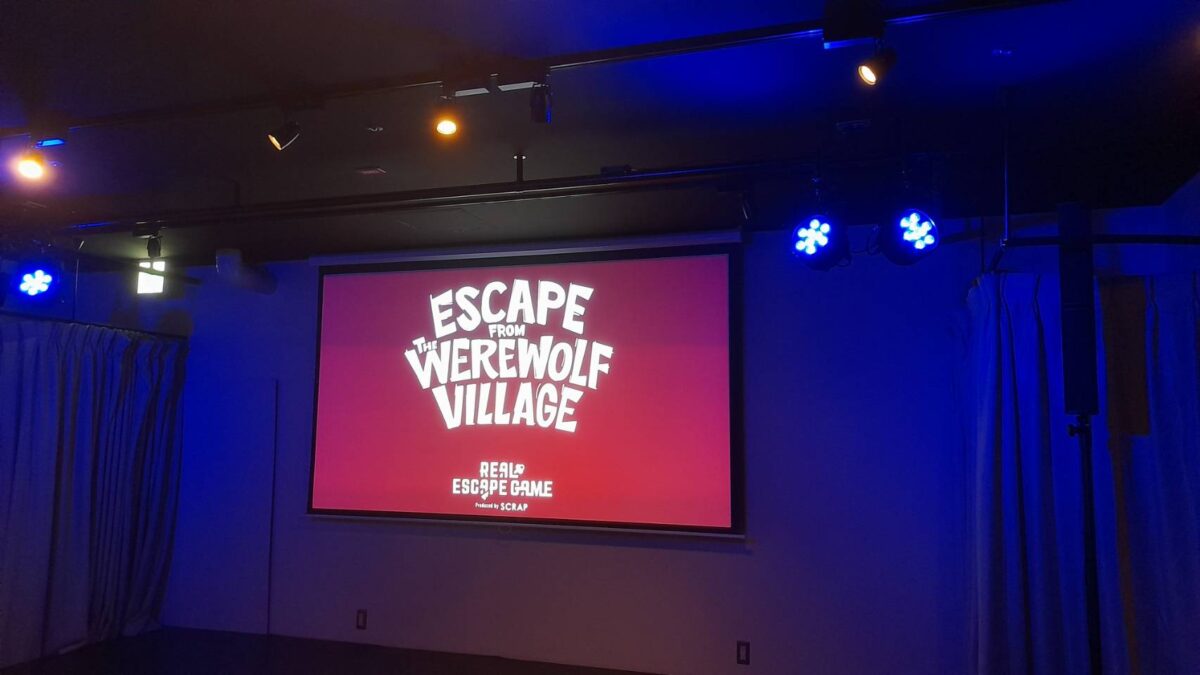 Of course, we also participated in a game! It was a group game of up to 6 people that is played internationally and is known and loved by people all over. It's about some werewolves that are terrorizing and killing humans. The main goal is to escape from a dangerous werewolf village, and there are different objectives to clear during the game. It's a pretty difficult game in which you really have to use your mind. However, if you have a lot of experience in solving mysteries or maybe were a detective in your past life, then we dare you to take this challenge upon yourself!
8. Escape From the Stone Cave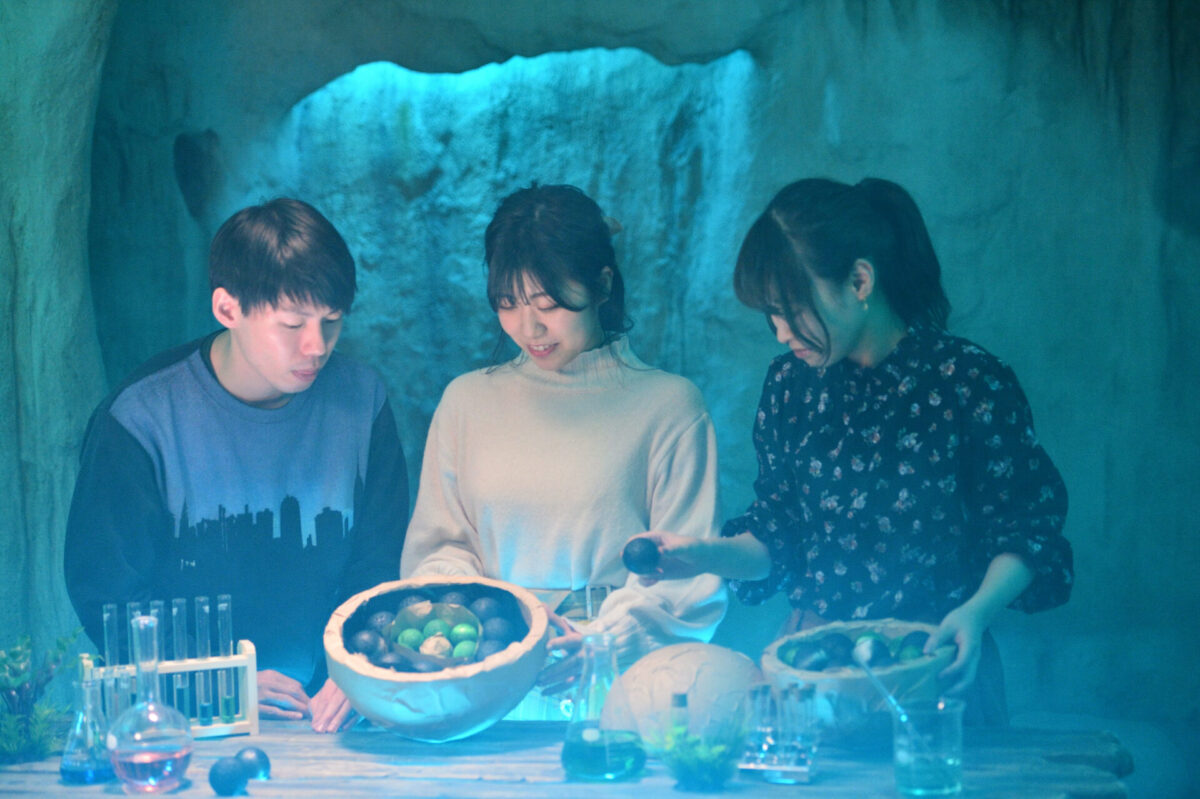 As mentioned prior, Tokyo Mystery Circus loves to collaborate with various types of anime, and many other entertainment media, when constructing their own games, and this escape room may just be the pick of the lot. In this one-of-a-kind "Escape from the Stone Cave!", you go through the trials and tribulations of figuring out how to free Senku from the cave rubble in order to escape before you're "caved in" entirely. We had the chance to partake in this incredible game, as we utilized our knowledge of problem-solving, as well as basic levels of chemistry by performing experiments, with the helping hand of the guided staff, but rest assured that no prior knowledge is necessary to play.
This game was a bit different compared to your typical escape room, as instead of solving clues to move onto the next room the entire game is conducted in one room and you can have up to 13 different groups partaking in the escape game at the same time! We were given a 40 minute time limit to solve and conduct the 5some experiments before attempting to escape the room, a period of time in which we completed a respectable 2 experiments. The escape room itself has not a high completion rate, so if you think you have what it takes to escape the cave with Senku and co., head to Tokyo Mystery Circus and bring out your inner prodigy!
This limited time escape room will be from March 2nd – May 28th!
If you're up for an adventure or just want to show off your detective skills, then Tokyo Mystery Circus would be great to add to your list! Even if you don't have any experience in escape rooms, then it could be your first time! Some events are seasonal so make sure to keep an eye on them if you are planning on coming to Tokyo!
Website: Tokyo Mystery Circus
Japan Wonder Travel Tours
Japan Wonder Travel is a travel agency that offers guided tours throughout Japan.
From private walking tours to delicious Food and Drink tours, we can help you organize the best tours just for you! If you want to explore Japan and learn more about the history and backstories of each area you are visiting, our knowledgeable and friendly English speaking guides will happily take you to the best spots!
In addition, we can provide you with any assistance you may need for your upcoming trip to Japan, so please feel free to contact us if you have any questions or need some help!
Find the other Tours
Follow us on Instagram, Facebook, Twitter, and TikTok for more travel inspiration. Or tag us to get featured!
Happy traveling!
Other articles you might be interested in