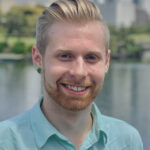 Writer's Profile
Bryce was born in California, and raised near Seattle, Washington! He's been living in Japan for about 5 years now, the first 3 spent studying at Temple University Japan. His main passion in life is writing and producing music, more specifically EDM if anyone is curious! He is very fond of snowboarding, cooking, traveling, playing video games; all of which he'd ideally enjoy with the company of his great friends.
This post may contain some affiliate links. When you click through and make a purchase we may receive some commission, at no extra cost to you.
Welcome, fellow beer enthusiasts! If you're in the vibrant and fun city of Tokyo and looking for a refreshing and delightful way to beat the summer heat, look no further than the city's fantastic beer gardens. These al fresco oases offer a unique fusion of Japanese hospitality, mouth watering food, and ice-cold brews. As you might be able to imagine, they are great for gathering with your friends and having a memorable summer evening experience. As your trusty guide to all things Japan, we've scoured the bustling streets of Tokyo to bring you the best beer gardens in the city. So, grab a pint and bust out a floral button up t-shirt and let's embark on a hoppy adventure!
▼Indulge in our Shinjuku Bar Hopping Tour for the best drinking experience in Tokyo!
Shinjuku Bar Hopping Tour: Experience Tokyo's Nightlife in Izakaya
ExploreShinjukuonthisbar-hoppingtourwithaprofessionalbilingualguide!ShinjukuisthebiggestdrinkingtowninTokyo,andourbar-hoppingtourwilltakeyoutothebestspotstoenjo...
1. Forest Beer Garden
Nestled in the heart of Meiji Shrine's enchanting forest, the Forest Beer Garden is a haven of tranquility amidst the urban chaos. Take a break from the city's hustle and bustle as you sip on your favorite crispy boy under a canopy of towering trees. Indulge in grilled delights like Yakitori, Yakiniku, and meat platters in general perfectly complementing your cold pint. Pro tip: Arrive early to secure a spot amidst the greenery, as this excellent choice tends to fill up quickly.
2. Ginza Sky Beer Terrace
Elevate your beer experience to new heights at the Ginza Sky Beer Terrace. Located atop one of Ginza's trendy buildings, the Kotsu Kaikan, this rooftop gem offers breathtaking panoramic views of Tokyo's skyline. Savor the moment after a day of luxury shopping as you sip on a refreshing brew and sample delectable bites. This choice offers a basic meal plan as well as a more deluxe one. Why not make the best of this classy experience with a sirloin steak and Nomihodai? With the golden sun setting in the distance and the city's shimmering lights emerging, this beer garden promises an unforgettable evening under the stars.
3. Tokyo Tower Rooftop Highball Garden
If you're maybe jonesing for something other than beer and in the mood for a truly iconic experience, head to the Tokyo Tower Rooftop Highball Garden. Situated on top of one of Japan's most recognizable landmarks, this beer garden serves up a fusion of cold, fizzy highballs and stunning views of the cityscape. They also serve a unique dish called Jingisukan; all-you-can-eat, and great if you like meat! As the night falls, the tower lights up in a kaleidoscope of colors, making your highball-infused adventure a vibrant memory.
4. Tenku-no Beer Garden Terrace
Escape the concrete jungle and find solace in the Tenku-no Beer Garden Terrace. Located on the rooftop of a luxury department store, this beer garden combines lush greenery with a wide array of refreshing beverages. Immerse yourself in the serenity of nature as you sip on tasty beers along with a variety of cocktails, while the gentle breeze carries the aroma of tantalizing barbecued delicacies.
5. Sky Beer Garden Hilton Tokyo
Step into the lap of luxury at the Sky Beer Garden Hilton Tokyo. Situated on the hotel's rooftop, this elegant beer garden offers stunning views of the city's skyline. With an impressive selection of beers, alongside a mouthwatering buffet spread, you'll feel like royalty as you indulge in a beer-infused culinary adventure. Some unique points of this location are that they allow pets and rent out Yukata at a cost! This place is a great choice for the whole family, and a classy one at that.
6. Mt. Takao Beer Mount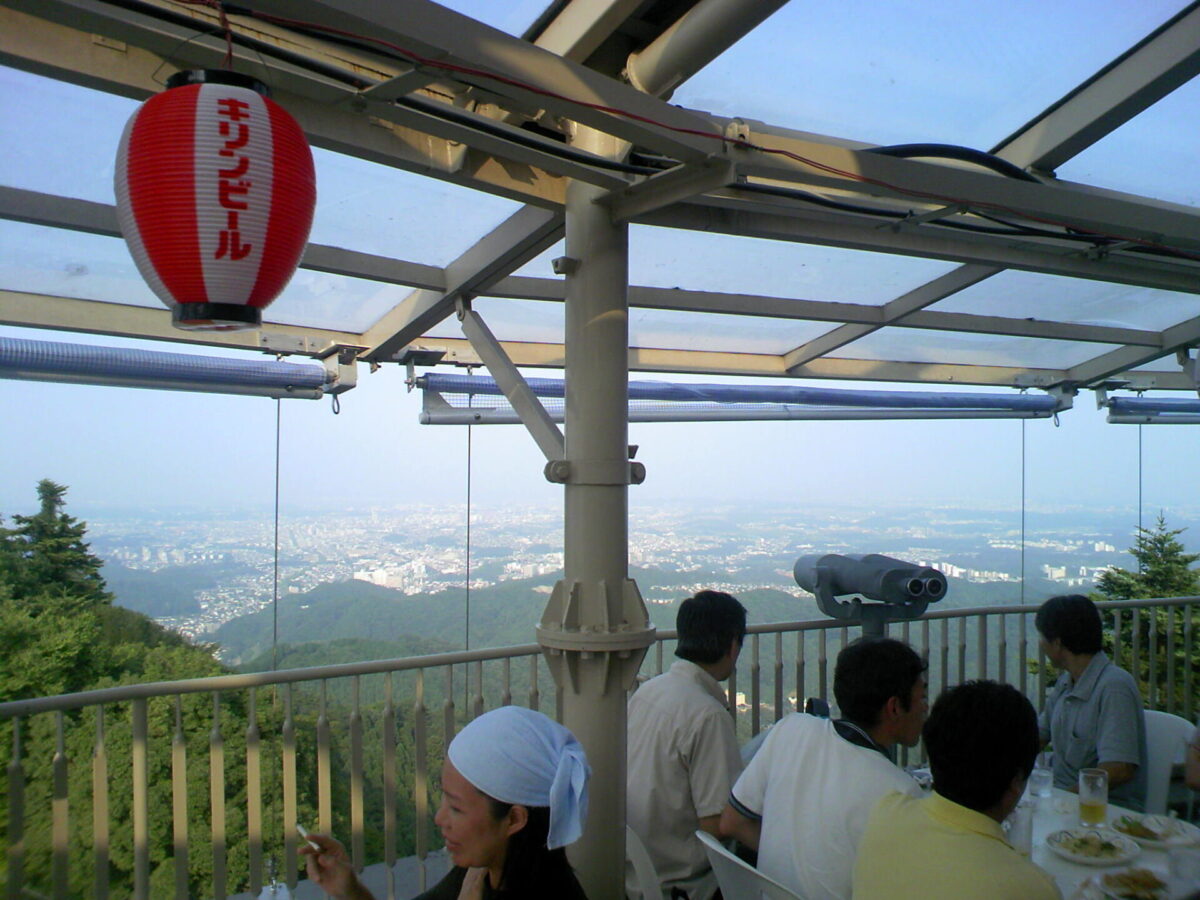 For those seeking a beer garden with a twist, look no further than the Mt. Takao Beer Mount. Located on the slopes of Mount Takao, this unique dining experience combines the thrill of hiking with the pleasure of enjoying a cold beer at an altitude (500 meters, the highest beer garden in Tokyo!). After an invigorating hike, reward yourself with unlimited beer and a wide range of delectable dishes, all while reveling in the breathtaking panoramic views of the city in the distance.
7. Urban Beer Terrace
Take a few steps up in luxury and Immerse yourself in Tokyo's vibrant cityscape at the Urban Beer Terrace. Situated atop the fancy Marunouchi Hotel, this lively beer garden offers an electric atmosphere where you can enjoy a more subdued, stylish experience in comparison to the more party-themed options we've seen so far. Enjoy some premium meals along with wine and craft beer, and of course, an impeccable view of the city.
8. Matcha Beer Garden
No, the name isn't just attention grabbing- they actually do serve a variety of Matcha-infused beer; wine and gin too! For a unique blend of tradition and innovation, the Matcha Beer Garden is a must-visit. Indulge in the rich flavors of those matcha-infused drinks, perfectly balancing the bitterness of hops with the earthiness of green tea. What better place to be held than in Ochanomizu (literally: water of tea), this beer garden offers a cultural experience like no other, where centuries-old traditions meet the vibrant world of craft beer. This is the place where you can really enjoy a unique kind of green tea ceremony!
9. Nihonbashi Takashimaya BBQ Beer Garden
Continue combining two of Japan's greatest culinary delights – barbecue and beer – at the Nihonbashi Takashimaya BBQ Beer Garden. Set against the backdrop of Tokyo's bustling business district, this lively rooftop garden offers a mouthwatering selection of barbecued foods like steak and seafood, as well as a selection of ice-cold beers, of course. Celebrate the vibrant flavors of Japanese cuisine and savor the camaraderie of a shared grilling experience.
10. Ark Hills South Tower Rooftop Lounge
Conclude your beer garden exploration with another quite classy option like the Urban Beer Terrace at the Ark Hills South Tower Rooftop Lounge. With its stylish decor and stunning views of the city, this rooftop paradise exudes sophistication and elegance. Located in the international district of Roppongi, you'll surely be able to intertwine this stop into a night of incredible fun. Enjoy a variety of premium beers and meticulously crafted cocktails, accompanied by gourmet bites. As the evening unfolds, embrace the beauty of Tokyo's nightscape and toast to a memorable adventure.
Japan Wonder Travel Tours in Tokyo
Japan Wonder Travel is a travel agency that offers guided tours throughout Japan.
From private walking tours to delicious Food and Drink tours, we can help organize the best tours just for you! If you want to explore Japan and learn more about the history and backstories of each area you are traveling in, our knowledgeable and friendly guides will happily take you to the best spots!
In addition, we can provide you with any assistance you may need for your upcoming trip to Japan, so please feel free to contact us if you have any questions or need some help!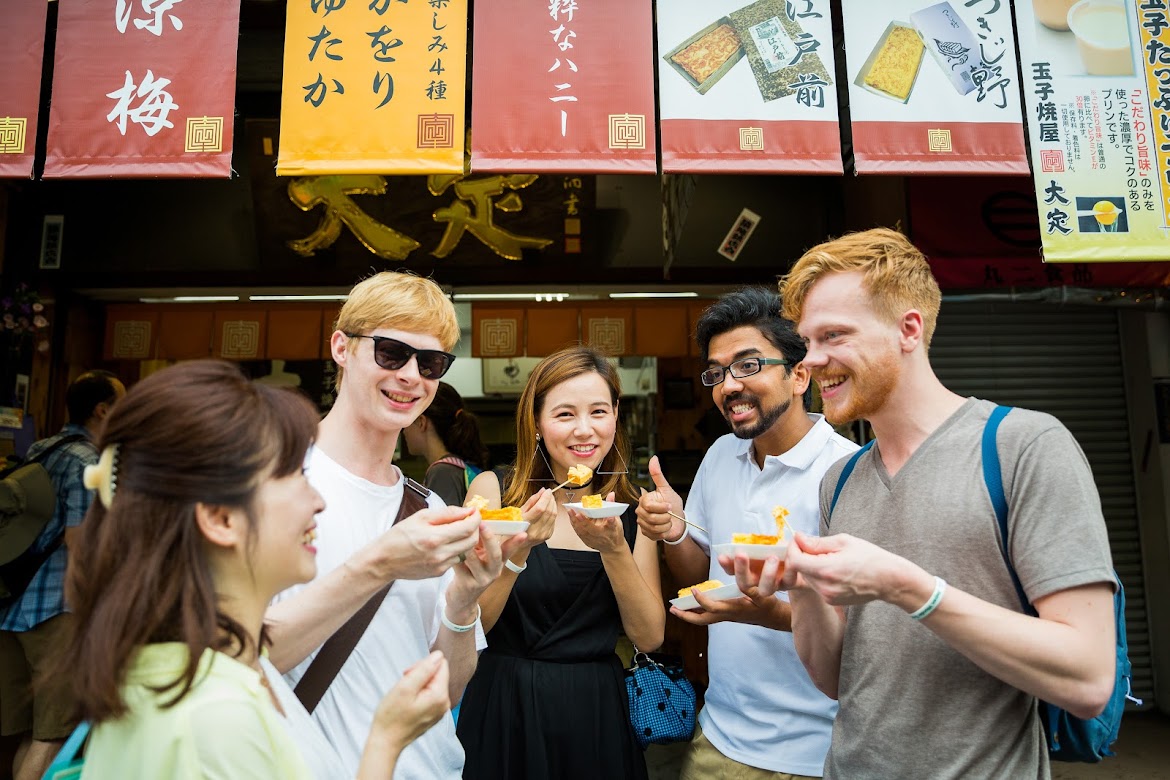 ▶Tokyo 1–Day Highlights Private Walking Tour (8 Hours)
There's no better way to explore an area than taking a tour with a knowledgeable local guide. You will have the chance to learn about the history and interesting background stories of Tokyo, as well as discover some hidden gems which can be hard to do without a guide.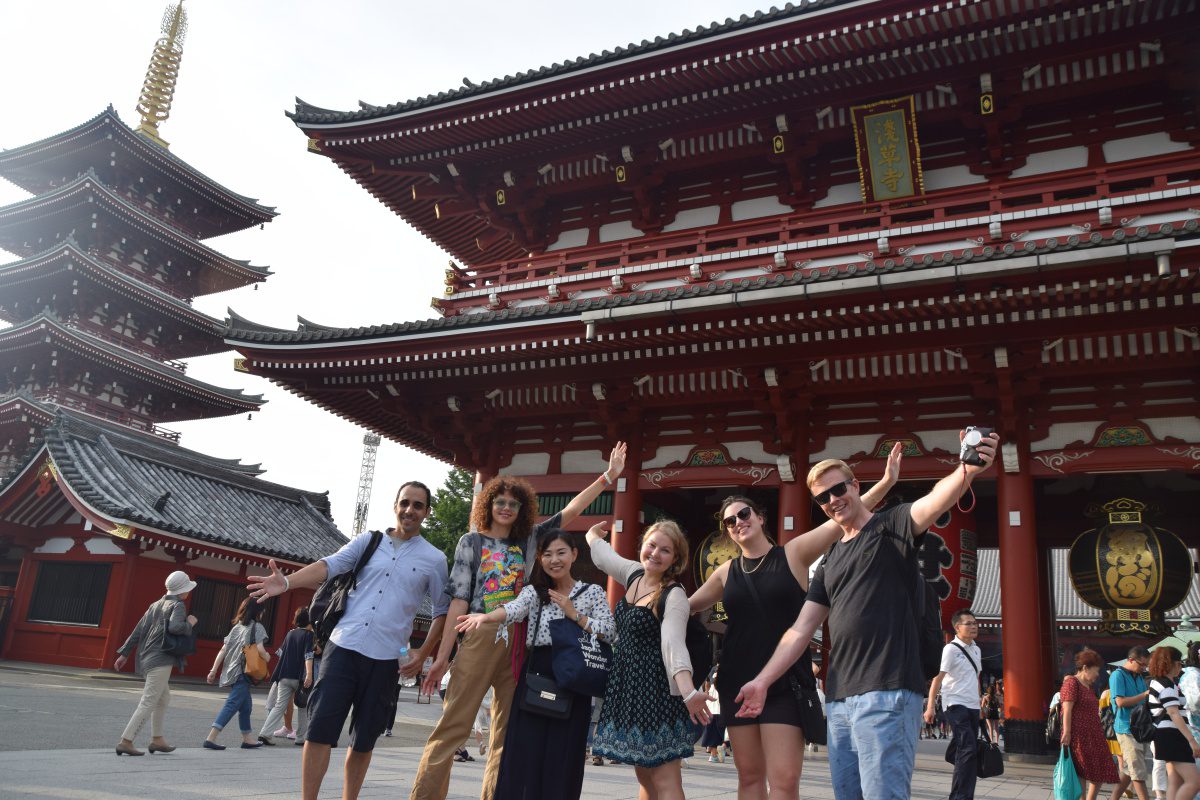 ▶Shinjuku Bar Hopping Tour: Experience Tokyo's Nightlife in Izakaya
Check out the best spots in Shinjuku while bar hopping through the lively and vibrant area. Try some delicious local food and drink as you explore the narrow yet photogenic alleys that the town has to offer. Experience Japanese izakaya culture and drink in Shinjuku like the locals!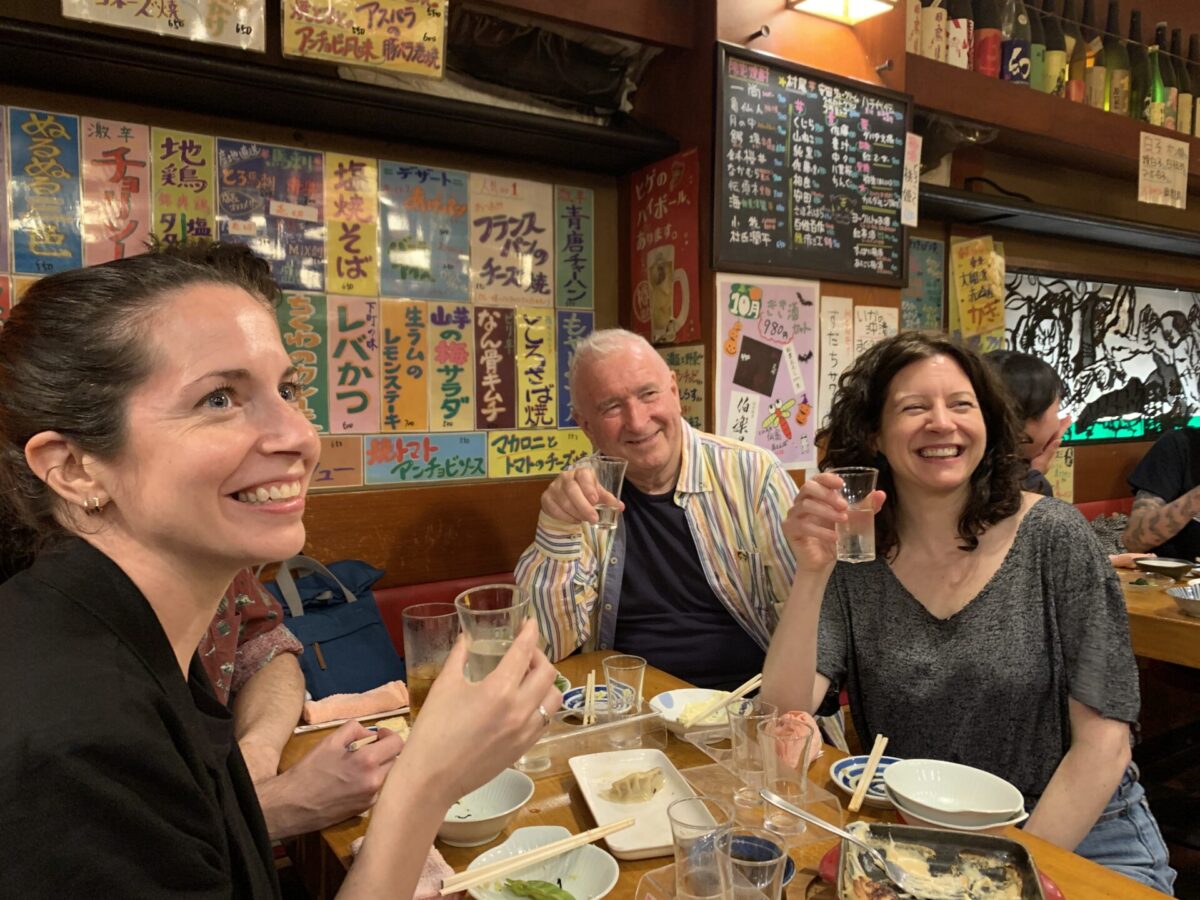 Find the Other Tours
▶Tour Packages
If you want to make travel easier, we suggest you look into tour packages.There are a wide range of tour packages out there to suit the accomodate for each traveler needs. Click the button below to find the best tour package from various Tour Operators!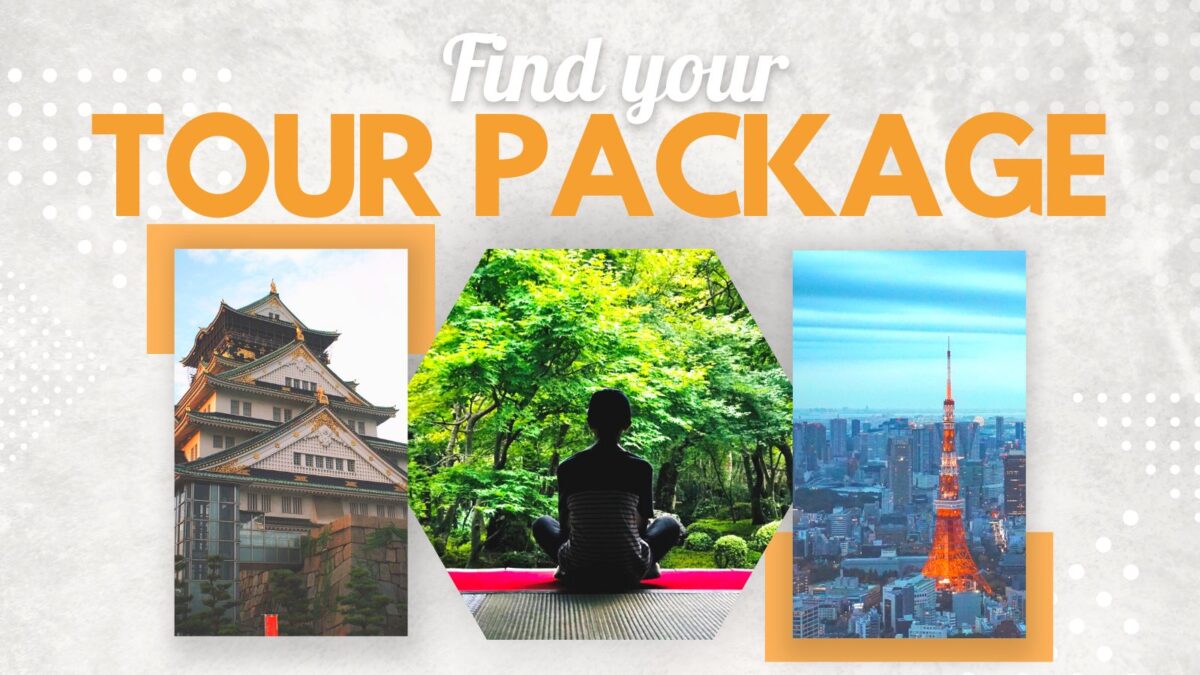 Follow us on Instagram, Facebook, Twitter, and TikTok for more travel inspiration. Or tag us to get featured!
Happy traveling!
Stay informed of the best travel tips to Japan, the most exciting things to do and see, and the top experiences to have with the Japan Wonder Travel Newsletter. Once every two weeks we will introduce you to our latest content.
Other Articles you Might be Interested in