Japanese people always love beer. Mostly four big beer companies, Asahi, Kirin, Sapporo and Suntory have played an important role to create a unique beer culture in Japan. However, in the past few years, the beer scene in Japan has been slightly changing. And as craft beer is getting popular, many new breweries opened in Japan. Today, not only the big beer companies matter anymore, but some small breweries from the different areas.
In this article, we introduce the best craft beer places in Tokyo!
Recommended article:
1. POPEYE(Ryogoku)
They have more than 70 taps from some different areas in Japan and of course, the other countries in the world. It's good for both those who want to try Japanese craft beer and want to get a drink from your home! If you order some beer of the bar's choice on the menu before 8pm, they provide appetizers for free.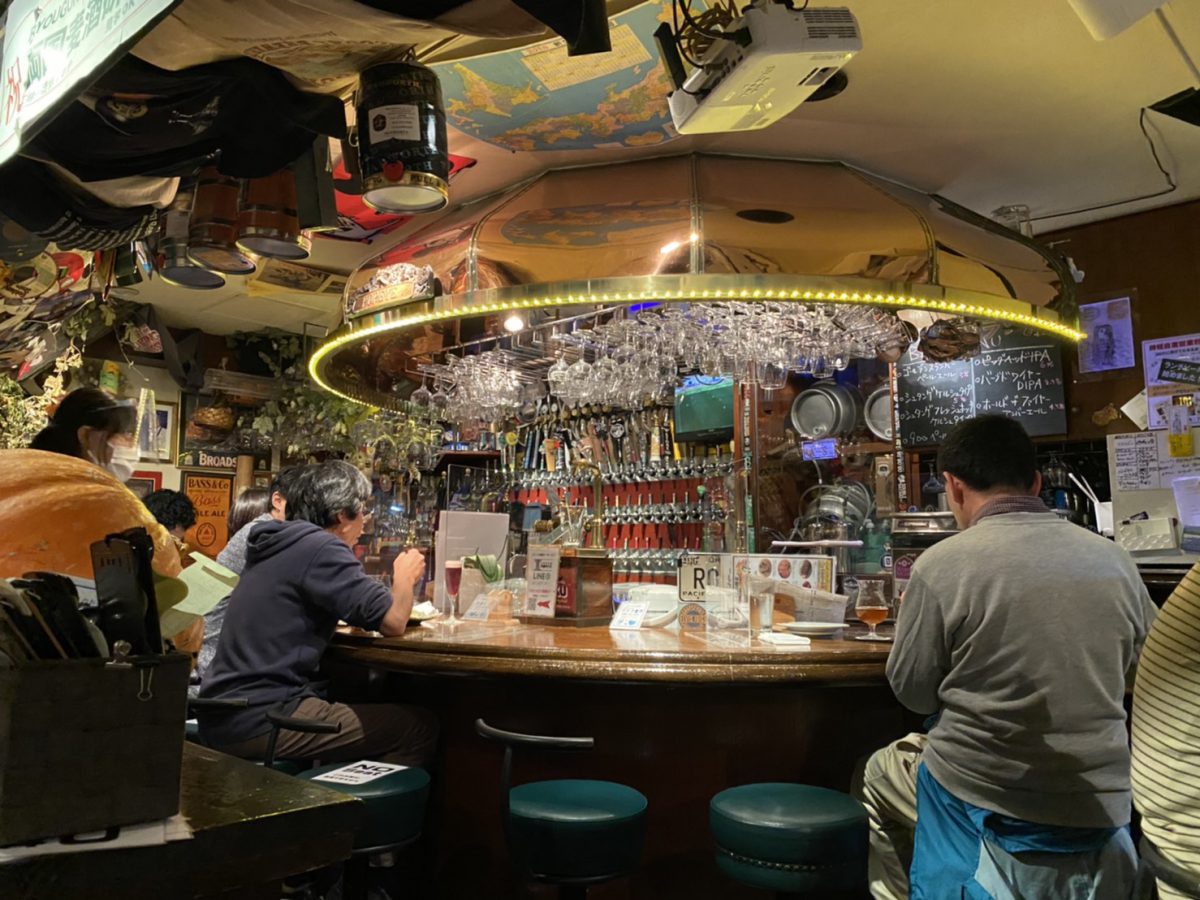 2. Beer-Ma Kanda (Kanda)
Beer-Ma Kanda opened in April 2018. They will welcome you with over 800 different craft beers and about 10 different kind of draft beers! It will cost 300 yen for a corkage fee but you can buy some bottled beers at the second floor. You can try out some beer at the bar on the first floor and choose your favorites to take home.
3. Beer-Ma + Beer-Ma BAR, Beer-Ma BASE (Kitasenju)
This is the original Beer-Ma. They started selling craft beers in 2011 and today they have 1,500-1,800 different kind of craft beers! Beer-Ma + Beer -Ma BAR is located in Kitasenju and it is right around the corner from the west exit of Kitasenju station. They have a bottle store and standing bar that you can enjoy.
Beer-Ma BASE is located in Senju-Ohashi and they renovated a part of the storage room into the standing bar. It is exciting to pick up some beers from a large refrigerator which is quite rare in Japan!
Beer-Ma + Beer -Ma BAR: 2-62 Senju Adachi-ku, Tokyo
Beer-Ma BASE: 1-22-10 Senju Midorimachi Adachi-ku, Tokyo
4. Watering Hole (Yoyogi)
If you want to find a good craft beer place in the west part of Tokyo, you should go to Watering Hole in Yoyogi. They serve mainly IPA and have over 20 different kind of craft beers from all over the world. Beer lovers say, "It opens at 3, and we love drinking from the afternoon!"
5. Mejiro Tanakaya (Mejiro)
One minute walk from Mejiro station, go down front-left stairs of Mcdonald's and then voila! They originally sold whiskey but started selling craft beer lately. Their beer list is satisfying for beer lovers too. The owner is profoundly knowledgeable and he can help you find what you love.
6. Craft Beer Tap (Shinjuku)
Foods are fulfilling and beers are good! They have 20 taps and over 15 different kind of imported craft beers. If you wan t to try out some beers from all over the world, this is the place you should go!
7. Tap Stand (Shinjuku)
This is a small bar where they serve some good pizzas and craft beers from mostly Japan and the United States. They have 23 taps, and friendly staffs will tell you what you should order based on your taste!
8. Antenna America (Shinagawa)
It is a bar and a bottled shop operated by American craft beer importer so you can enjoy fresh beers from the States. It might not be ideal for someone who want to try Japanese craft beer but if you are a big fan of American craft beer, this is the best place for you.
It opens in the morning and is located conveniently at Shinagawa Station, so you can grab your beer and hop on Shinkansen for your trip too!
9. T.Y.HARBOR(Tennoz Isle)
You can enjoy beers and foods with the view of beautiful canal at T.Y.HARBOR. They have their own brewery right next to the restaurant. If you want to take a terrace seat by the canal, there's always a long line so it would be better to make a reservation before you go.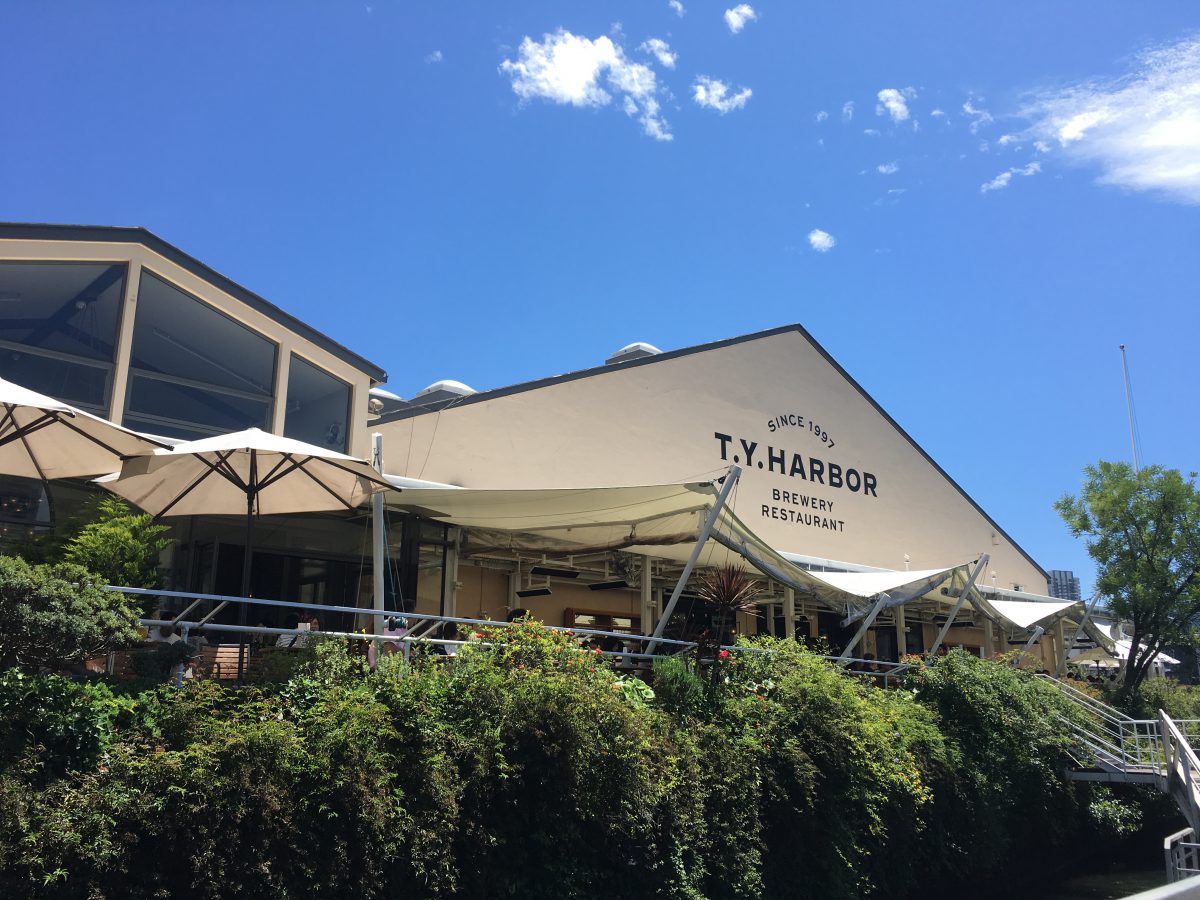 10. Sumidagawa Brewing (Asakusa)
This is the craft beer place operated by one of the top beer companies in Japan, Asahi.
When you visit Asakusa, you should try their own proud local beer here.
11. Hachiban (Ginza)
Ginza is known as the fancy shopping district but did you know there is a brewpub?
Fun fact is, the owner loves beer so much and he got the brewing licence and built his own brewery at the restaurant! The only menu they have is "all you can drink for 2 hours + foods" (4,000 yen + tax) You can experience a unique Japanese drinking culture here.
12. Y.Y.G Brewery & Beer kitchen (South Shinjuku)
This is the brewery located in quiet residence area in South Shinjuku. On the 1st floor, it is the bar you can come in by yourself comfortably and on the 7th floor, it is the restaurant which is good for a small party. Try very unique beers served fresh from the tank!
13. YONA YONA BEER WORKS (Akasaka, Kanda, Shinjuku, Kichijoji, Ebisu, Aoyama)
Here's the official beer bar operated by craft beer company, Yoho brewing. They serve some fresh craft beers from Nagano prefecture with cute glasses!
If you want to try some Japanese unique beers, this is for you.
14. Devil Craft (Kanda, Gotanda, Hamamatsucho)
3 American owners founded Devil Craft to make some best craft beers in Japan. This is also known as one of a few places you can get Chicago style pizza aka deep dish pizza.
We all agree to say yes to this delicious pizza and craft beers!
Japan Wonder Travel Tours
Japan Wonder Travel is a travel agency offering guided tours in Japan.
From private walking tours to delicious Food and Drink tours, we will organize the best tours for you!
If you want to explore around Japan to learn more histories and backstories of the area, our knowledgeable and friendly guide will happily take you to the best spots!
Also, we can provide you with any assistance for your upcoming trip in Japan, so please feel free to contact us if you have any questions/need some help!
Hope you can get some good ideas for trying craft beers while your stay in Tokyo.
Follow us on Instagram, Facebook and Twitter for more travel inspiration. Or tag us to get featured!
Get thirsty and Kampai, cheers!
Other articles you might like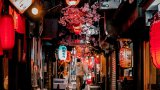 The 5 Best Izakaya Alleys in Tokyo to Get a Local Experience!
When in Japan, you should not miss out of the local izakaya experience. We have selected the 5 best izakaya alleys for you in Tokyo, KANPAI!