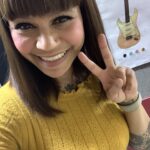 Writer's Profile
Misty Fujii is a Canadian who moved to Osaka, Japan in 2019 and married her Japanese sweetheart. In 2022 they had a baby and moved to Fukui for the clean country air. She is a DJ who teaches English part time and writes in order to share Japan with the world. She gets excited about collecting vintage vinyl records, food of all countries, travelling and renovating her traditional Japanese house.
This post may contain some affiliate links. When you click through and make a purchase we may receive some commission, at no extra cost to you.
Soba is the subtle star of Japanese noodles! This slender delicacy is a cherished part of Japanese cuisine. It is made from buckwheat flour and boasts a nutty flavor that blends well with many Japanese dishes, from soup to okonomiyaki. Soba can be served hot in a savory broth or chilled with a dipping sauce, offering a variety of delightful ways to enjoy its culinary prowess. Whether you're a noodle novice or a seasoned slurper, soba is here to whisk you away on a delectable journey through Japan's culinary wonders.
A trip to Tokyo wouldn't be complete without trying soba! Tokyo boasts numerous soba restaurants, ranging from humble street-side vendors to elegant, upscale establishments. Whether in the bustling city center or a quiet neighborhood, you will be sure to find a delicious bowl of soba to savor. If you need help figuring out where to start, here are our picks for the ten best soba restaurants in Tokyo!
1. Sasuga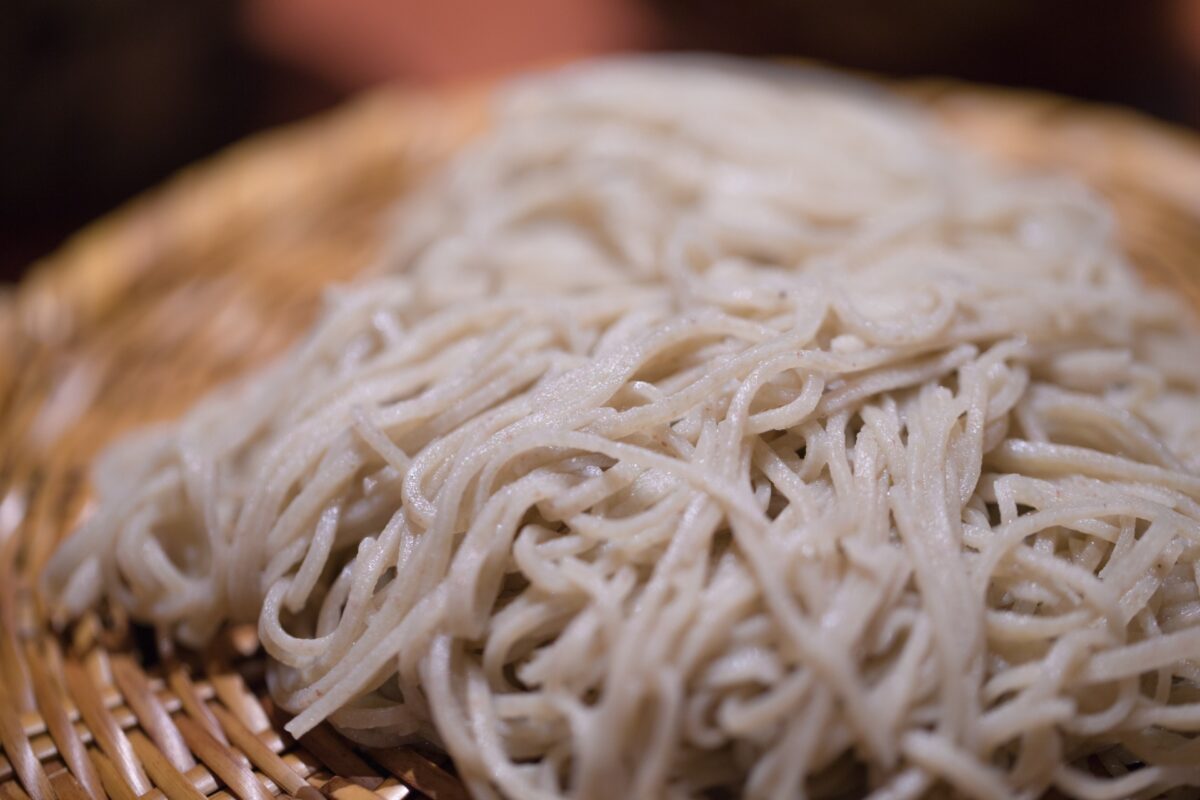 If you're ready to be pleasantly surprised by soba, go to Sasuga! Tucked away in a quiet alley in Ginza, this is where you'll find soba heaven. Slurp your way to satisfaction with their hand-rolled Juwari soba, made with the purest water and buckwheat flour, no fillers added. These noodles are a cut above the rest, extra thin, richly fragrant, and oh-so-smooth.
But the show's real star is their mouthwatering "chilled kake soba." Imagine perfectly cooked soba smothered in a special homemade sauce that'll send your taste buds on a wild ride. If you'd prefer something else, Sasuga has 11 different types of soba to dig into.
Website: Sasuga
2. Kanda Matsuya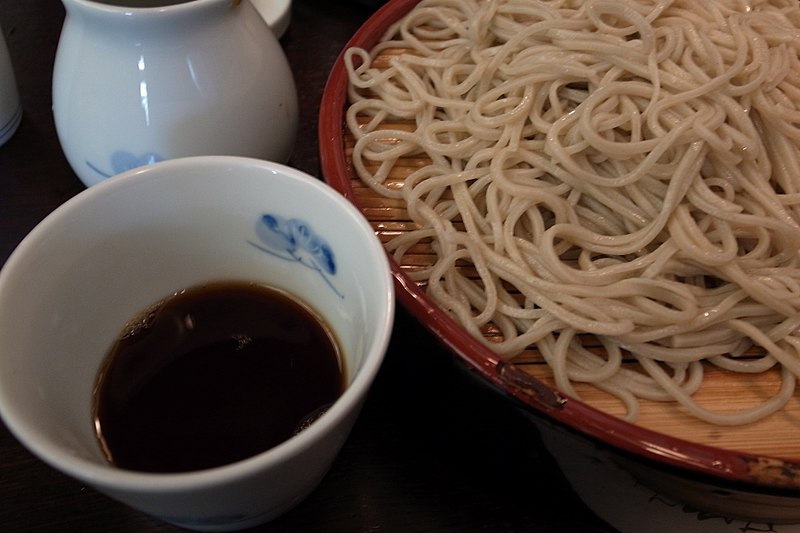 Step into the soba time machine at Kanda Matsuya, where the focus is all about the noodles! In the heart of Kanda, this legendary spot has been dishing out delicious buckwheat goodness since 1884. No frills, just fantastic handmade soba noodles that keep people coming back for more. It might not be the coziest joint, but the atmosphere is unbeatable. Rub shoulders with locals as you savor the smooth, old-fashioned noodles. Simple side dishes like grilled chicken sticks and tempura prawns complement the star of the show – those dreamy soba noodles.
Website: Kanda Matsuya
3. Yuan Yamori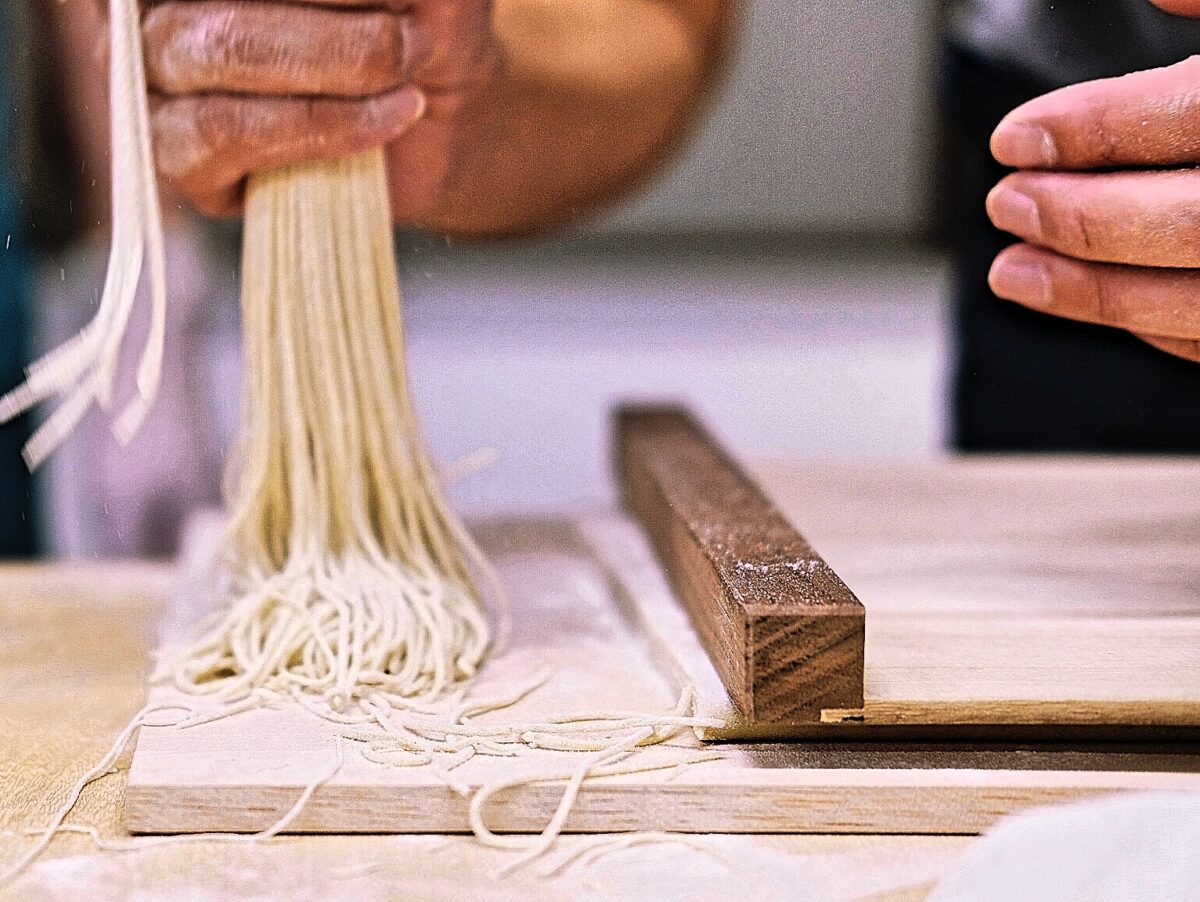 With a passion for perfection, soba on seiro racks is served by hand, ensuring you savor every aromatic bite. With space for only ten lucky diners, including a cozy private room, your soba experience will be tranquil and delightful. Prepare to be wowed as handcrafted soba noodles are made right before your eyes; Yuan Yamori is one of the few restaurants in Japan where you can see this! Try the sobazukushi course, where the entire meal, including dessert, is made from soba! Book your seat at this acclaimed spot early because reservations are necessary for this Michelin-starred delight.
4. Ryan
At Ryan, tradition meets creativity! The restaurant's pride lies in hand-kneading every noodle, ensuring the finest quality in every bite. The al dente, thin noodles are crafted from the finest soba wheat, and skilled chefs adjust their kneading techniques based on the day's weather for the ultimate perfection. Try creative dishes like soba with sea urchin, mozzarella cheese, or buckwheat dumplings. Ryan uses organic veggies sourced directly from local farms, making their meals even more wholesome.
Website: Ryan
5. Shiro
Tucked in Omotesando's quieter corners, Shiro is your ticket to vintage charm and top-notch soba and kaiseki dining. Their handmade soba is crafted from new buckwheat from Hokkaido, accompanied by its light tsuyu broth. With a delicate nutty flavor, you can believe it's incredible. You can even sit at a cozy nook on the second floor, where the soba master might put on a show making noodles from scratch. Plus, their appetizers and kamo duck soba are equally satisfying. And guess what? They serve soba kaiseki for dinner too!
Website: Shiro
6. Washoku Kappo Ginza Masuda
Head to Washoku Kappo Ginza Masuda for an authentic taste of Japan. Their course meals are a culinary journey through seasonal delights leading up to the masterpiece: handmade soba! After savoring dishes like fresh sashimi and Wagyu beef, juwari soba takes the spotlight. Made purely from buckwheat flour from Fukui Prefecture, it boasts an irresistible fragrance and taste. With a treasure trove of experience, the owner-chef opened this gem in 2018. Discover the exquisite flavors and handcrafted Edomae soba in this hidden 10-seat haven. Reserve a spot; this restaurant fills up fast.
Website: Washoku Kappo Ginza Masuda
7. Azabu Tansumachi Tenryoan
Step into culinary elegance at this Roppongi gem, where the kitchen takes center stage. Pull up a seat at the counter and feast your eyes and taste buds on seasonal delights from crisp tempura to sizzling teppanyaki, all orchestrated by a dynamic duo of chefs. The ingredients are top-tier, sourced from across Japan, featuring succulent seafood, beef from Kumamoto, and the freshest veggies. And take advantage of the grand finale: their renowned Soba, adored for its aromatic allure and silky-smooth journey to your belly.
Website: Azabu Tansumachi Tenryoan
8. Namiki Yabusoba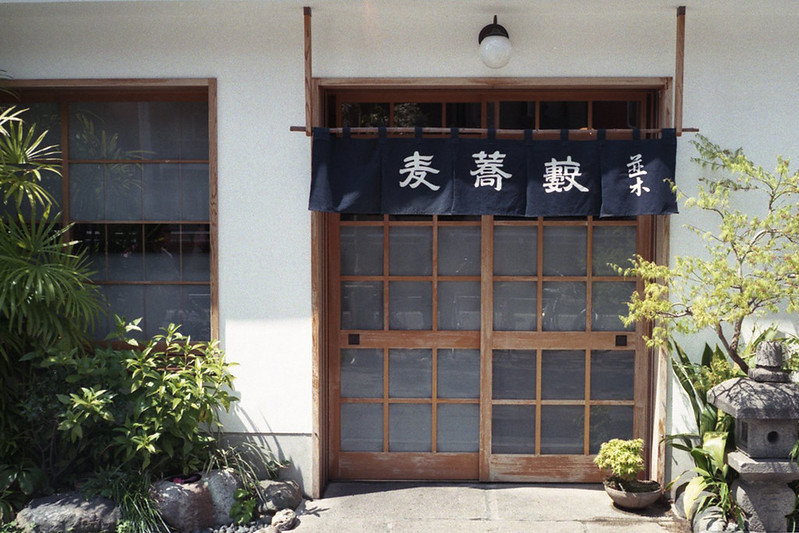 This iconic Asakusa joint has pleased palettes for over 100 years, even stealing the spotlight on TV and magazines. The ambiance at Namiki Yabusoba is classically cool, with raised tatami floors on the left and rustic earthen floors on the right. And the menu? All about soba! Their handcrafted Juwari buckwheat soba swirls in a rich, salty broth. And here's the kicker: at the meal's end, they serve piping hot water that you stir into your bowl, turning it into a tasty, nutrient-packed soup. Stick with the classic zaru soba or dial up the thrill with tenzaru soba with crispy shrimp tempura. And for the adventurous, there's the yamakake soba – a slimy white topping made from grated mountain potato. Dive in and slurp up history!
Website: Namiki Yabusoba
9. Ita-soba Santoko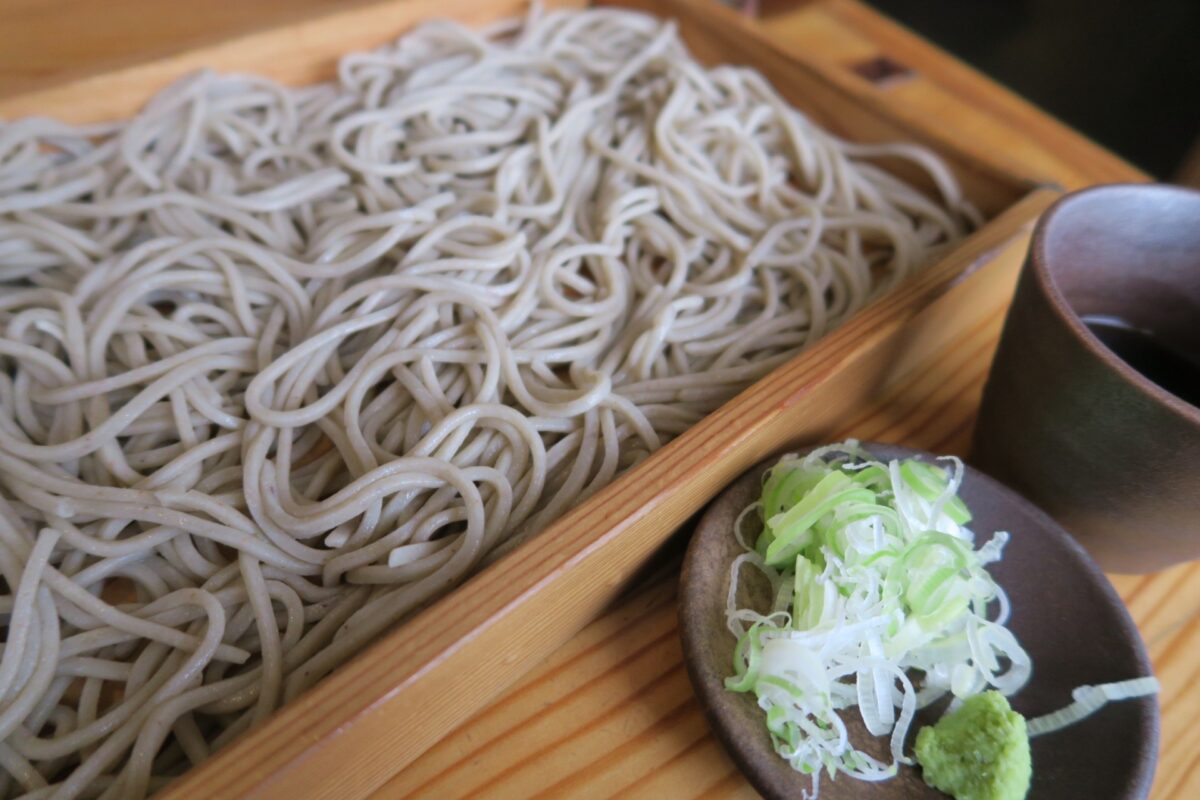 Check out Ita Soba Kajiya in Sangenjaya for a vintage soba twist. They're taking you back with their ground country soba, served in a storage box as a nod to old-school style. Snap away because this is a photo op waiting to happen! They're all about the Tohoku region, serving country buckwheat noodles crafted in the area's four seasons. From hearty soba to crispy tempura, it's a tasty throwback feast you won't want to miss!
Website: Ita-soba Santoko
10. Osoba no Kouga
Get ready to meet Hiroshi Kouga, the mastermind behind Osoba no Kouga in Nishiazabu, Minato Ward. He's got Bib Gourmand cred from Michelin and soba knowledge that'll knock your socks off. Kouga's soba game takes the daring route by mixing raw seafood with Edo soba, and it's a game-changer! You'll dive into soba made with buckwheat from Saitama and stone ground flour. With a secret wheat-buckwheat blend, Kouga's got the perfect soba texture and flavor nailed. It's a small spot that fills up quickly, but that only means you're in for an intimate feast that screams quality over quantity.
Website: Osoba no Kouga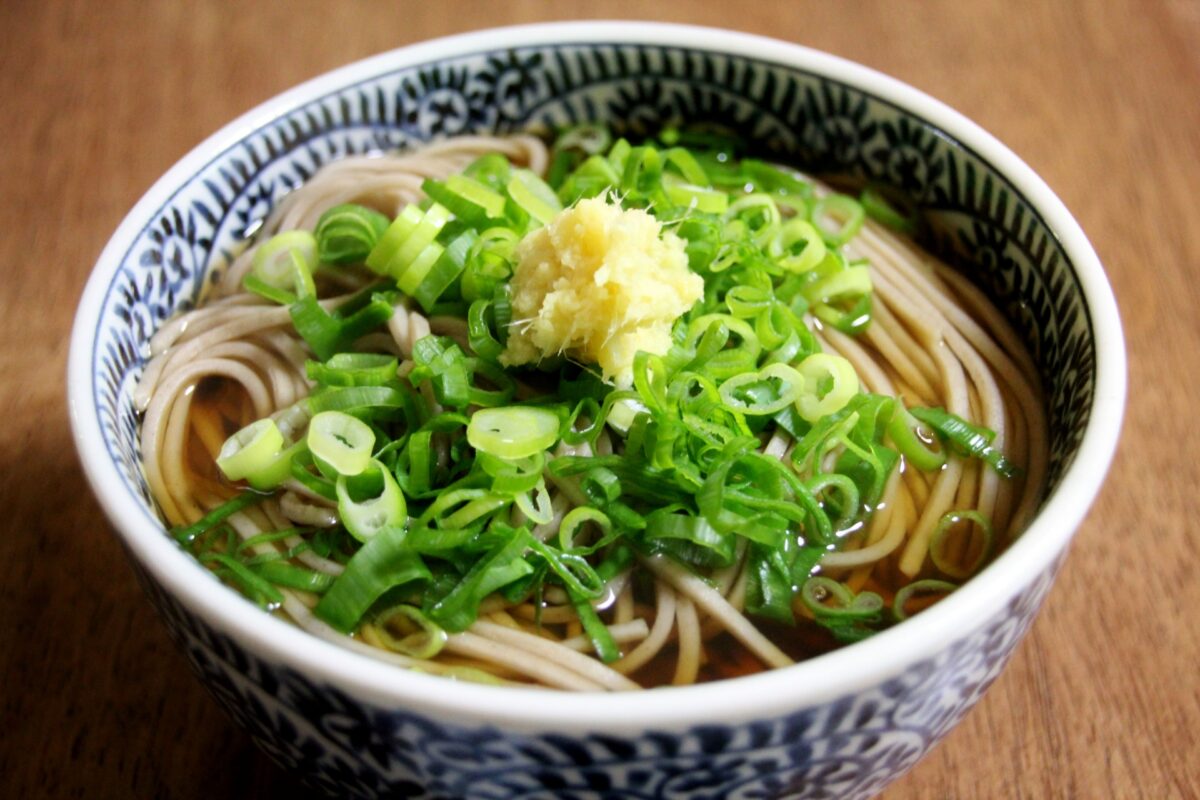 With so many incredible soba restaurants to choose from in Tokyo, hopefully, this list helps you narrow it down. Where will you dig in first? And if you want to dig in with an expert who can show you around to some of Tokyo's best restaurants, check out a tour and prepare to dig in!
Japan Wonder Travel Food Tours
Japan Wonder Travel is a travel agency that offers guided tours throughout Japan.
From private walking tours to delicious Food and Drink tours, we can help organize the best tours just for you! If you want to explore Japan and learn more about the history and backstories of each area you are traveling in, our knowledgeable and friendly guides will happily take you to the best spots!
In addition, we can provide you with any assistance you may need for your upcoming trip to Japan, so please feel free to contact us if you have any questions or need some help!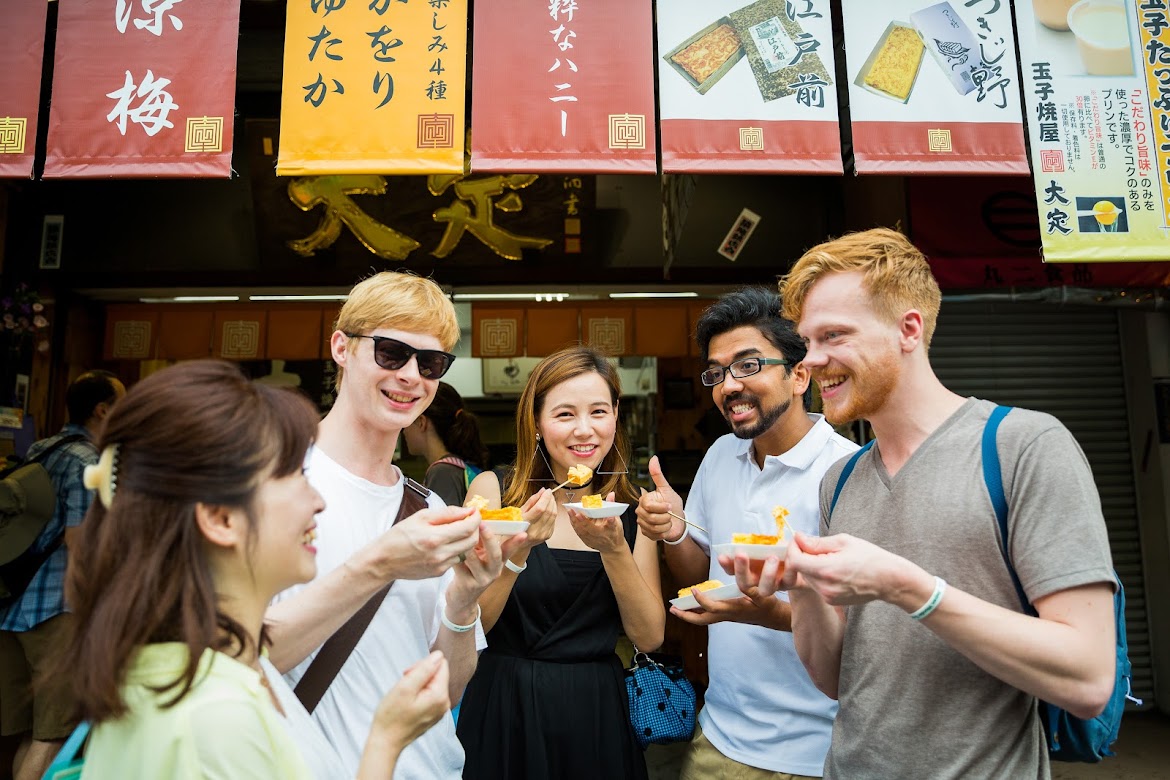 ▶Tokyo Local Street Food and Drink Tour @Sunamachi
This food tour will take you to one of the lesser-known areas of Tokyo, that is Sunamachi Ginza. You will walk through the shop filled street with your guide and be able to try some of the delicious local street foods including tempura, inari sushi, oden, among others!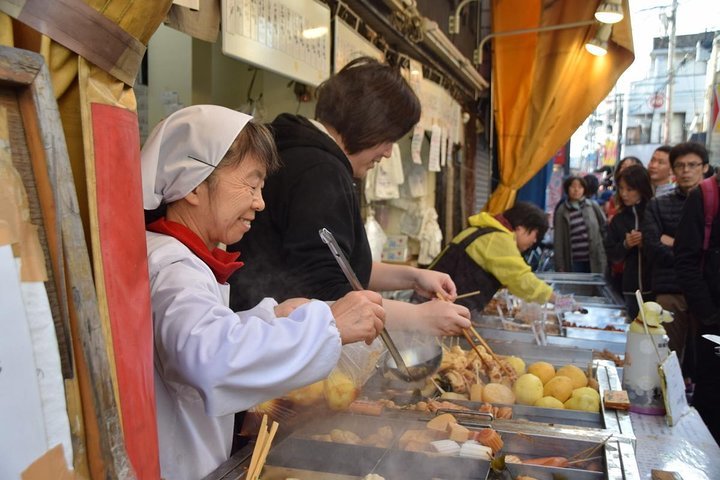 ▶Kyoto Food and Drink Tour @Nishiki Street
If you're looking to learn more about the culture and the local cuisine of Kyoto, this is the perfect tour for you! Take part in this Kyoto food and drink tour and explore the 400-year-old market and the surrounding areas.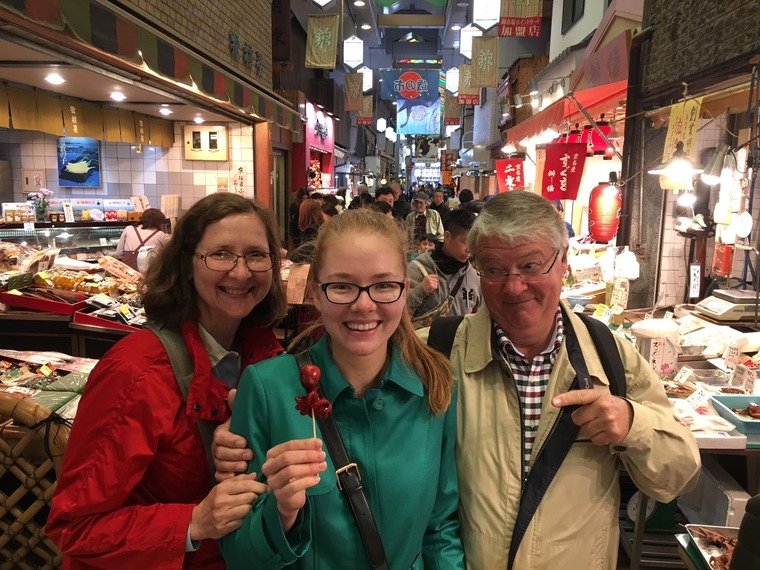 Follow us on Instagram, Facebook, Twitter, and TikTok for more travel inspiration. Or tag us to get featured!
Happy traveling!
Stay informed of the best travel tips to Japan, the most exciting things to do and see, and the top experiences to have with the Japan Wonder Travel Newsletter. Once every two weeks we will introduce you to our latest content.
Other articles you might be interested in