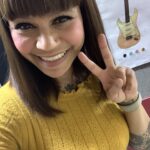 Writer's Profile
Misty Fujii is a Canadian who moved to Osaka, Japan in 2019 and married her Japanese sweetheart. In 2022 they had a baby and moved to Fukui for the clean country air. She is a DJ who teaches English part time and writes in order to share Japan with the world. She gets excited about collecting vintage vinyl records, food of all countries, travelling and renovating her traditional Japanese house.
This post may contain some affiliate links. When you click through and make a purchase we may receive some commission, at no extra cost to you.
Asakusa is a traditional and lively area with some of Tokyo's most visited sights. Places like the Sensoji Temple and Tokyo Skytree make it a popular destination for tourists and locals alike. At the same time, people embrace the new and the old that are found here. While you explore, you're bound to get hungry between sightseeing, shopping, and even drinking! Asakusa has plenty of restaurants and izakayas with food from ramen to sushi. We've narrowed it down to ten of the best in the district. Itadakimasu (let's eat)!
▼Explore Nightlife in Asakusa on our Bar Hopping Tour!
Asakusa Local Food and Bar Hopping Tour [Evening Tour]
OnthisAsakusaBarHoppingTourinTokyo,ourfriendlyguidewillsharetheirknowledgeofthearea,deliciousfood,andsakeatizakayaandlocalbars.Let'sKanpai(cheers)togetherforame...
1. Asakusa Umaimon Azuma
We start with a family restaurant that has been open since 1952. Asakusa Umaimon Azuma serves traditional Japanese comfort foods like omelets, sushi, and their famous katsudon in a traditional and cozy environment. Enjoy looking out the large window, or sit at one of the warm kotatsu tables on the second floor to relax as you eat. The best thing is that the restaurant also has a variety of desserts and sake, making it an ideal rest stop as you explore Asakusa.
Website: Asakusa Umaimon Azuma
2. Sansada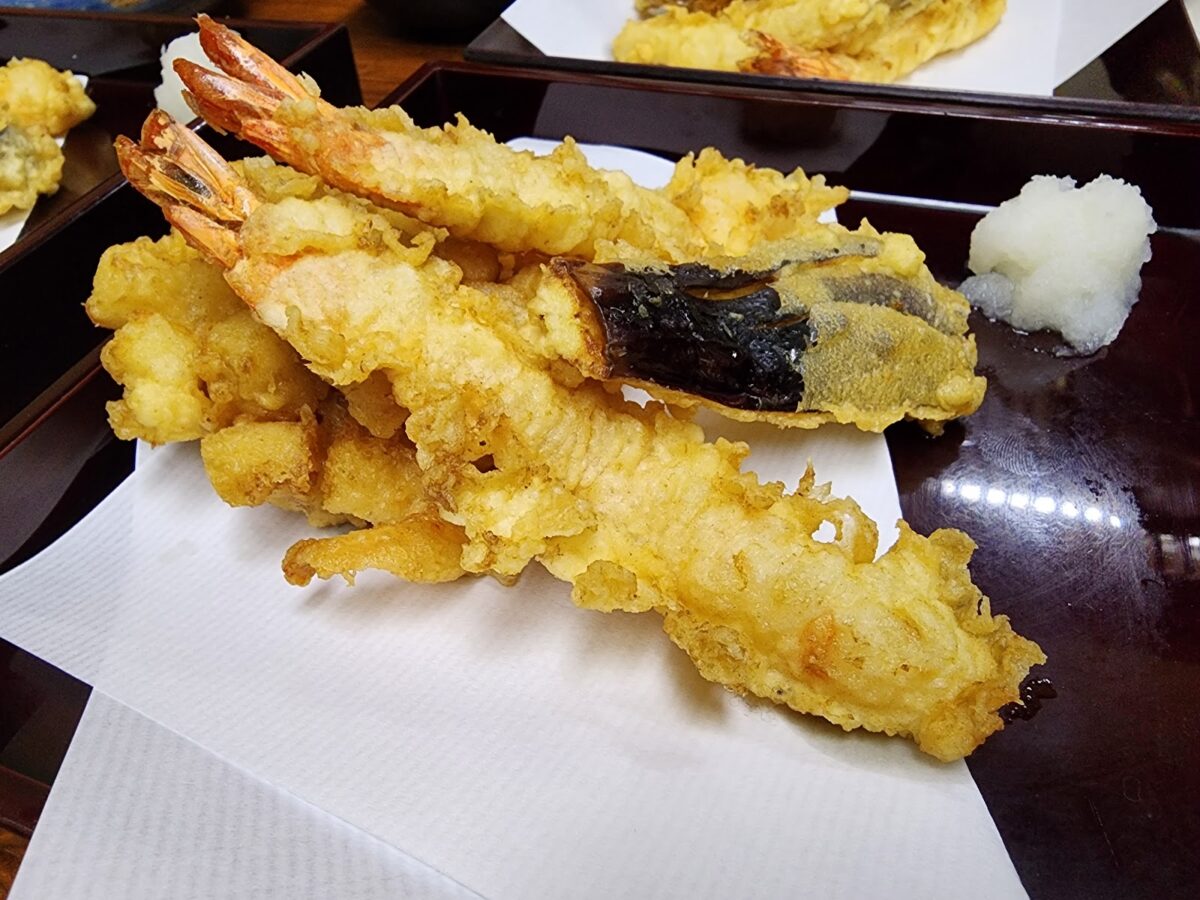 Have you ever wanted to eat at one of Japan's oldest restaurants? Built in 1837, Sansada is the oldest tempura shop in Japan! You'll find Edo-era style tempura here, fried with rich-tasting sesame oil that gives the food's coating its perfect smell and texture. Moreover, the restaurant still sells some of the same dishes it did all those years ago. Suppose you're going to Asakusa to take in Tokyo's history. In that case, you won't want to miss eating at a historical shop as well!
Make your reservation here
Website: Sansada
3. Kamiya Bar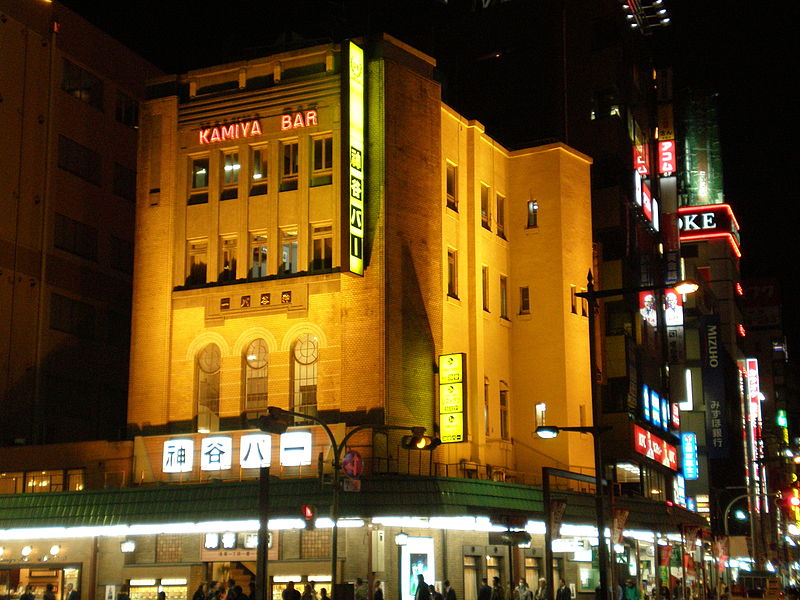 Classic, old-world ambiance meets vintage decor at Tokyo's oldest and friendliest western-styled bar. In fact, according to the bar itself, they say they are the first ever bar in all of Japan! Opened in 1880, this has become a popular after-work staple for locals and tourists looking for a slice of classic Asakusa. You'll find pub-style food here, perfect when you want something that isn't necessarily Japanese food. If you are looking for something with a bit more punch than a beer, try Kamiya Bar's signature drink. The Denki Bran (Electric Brandy) mixes brandy with herbs, spices, and soda that goes down smoother than it sounds.
Website: Kamiya Bar
4. Yoshikami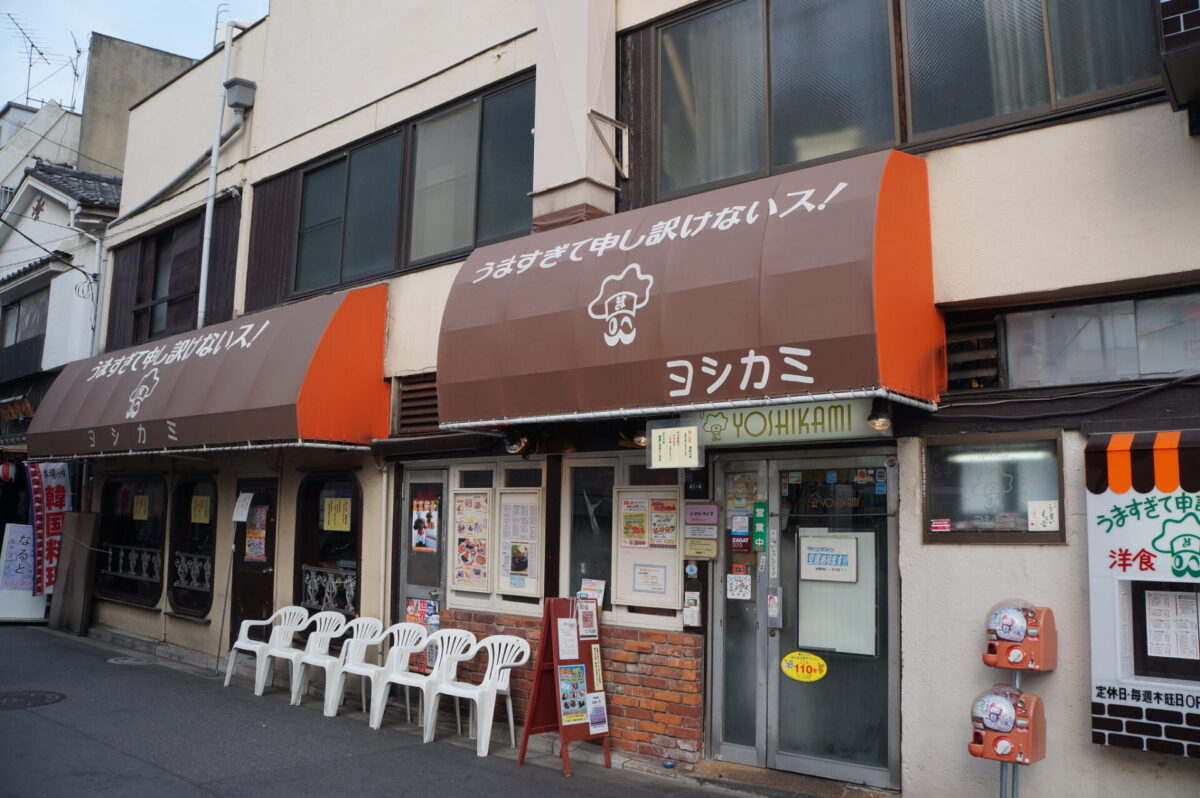 Yoshikami has a catchphrase where they say, "sorry for being so delicious." At the same time, they serve their version of Japanized western food, which includes heaping plates of steaks, beef stews, spaghetti, and sandwiches at the vintage ten-seat diner. Sitting at the counter at Yoshikami feels like a brief visit to the 1950s which makes sense since only a little has changed here since the restaurant first opened up. And that's a great thing because Yoshikami has always prided itself on the food quality, which has remained incredible over the decades.
Website: Yoshikami
5. Asakusa Tsurujiro
Sink your teeth into soft, fluffy okonomiyaki at Asakusa Tsurujiro for an authentic Japanese taste. These savory, filling Japanese-style pancakes are full of cabbage, meat, seafood, or vegetables and slathered with mayonnaise and a special sauce. The restaurant also specializes in Tokyo's regional version, monjayaki, which is similar but has a thinner, runnier batter. What sets Asakusa Tsurujiro apart is the innovative chef is constantly exploring new territory with this classic meal. For example, you may get an order that is split half and half to be able to try different ingredient combinations – highly recommended!
Website: Tsurujiro
6. Magurobito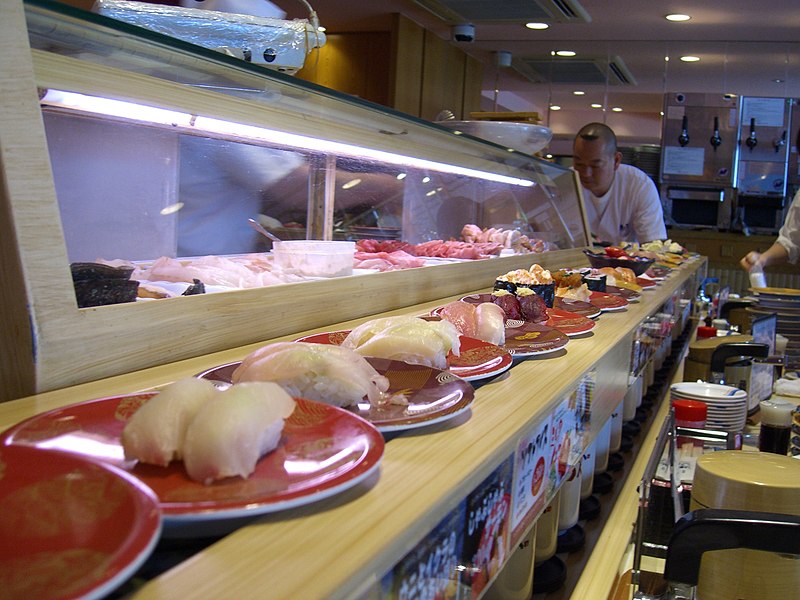 It isn't a visit to Japan without stopping at a kaiten-sushi (conveyer belt) restaurant! Magurobito means "tuna people" and is best known for their buttery, melt-in-your-mouth maguro (tuna). But you don't have to stop there as the tantalizing plates revolve around you; try different kinds of sushi made with care and the freshest ingredients. Praised for friendly staff, cheap drinks, and delicious sushi, Magurobito has earned itself a top spot in the hierarchy of sushi restaurants in Asakusa.
Website: Magurobito
7. Gonpachi
Famous for a classic fight scene in Quentin Tarantino's Kill Bill Vol. 1, Gonpachi is a small chain of restaurants, including a popular location in Asakusa. Loved for its traditional Japanese atmosphere and its menu of delicious Japanese cuisine, Gonpachi is an izakaya with plenty going for it. The interior has wooden beams and features dining with a riverside view. Everything here is made from scratch, starting with the fresh soba made daily in-house. Try the Gonpachi original pudding, made with saikyo miso, to top off a delicious meal.
Website: Gonpachi
8. Owariya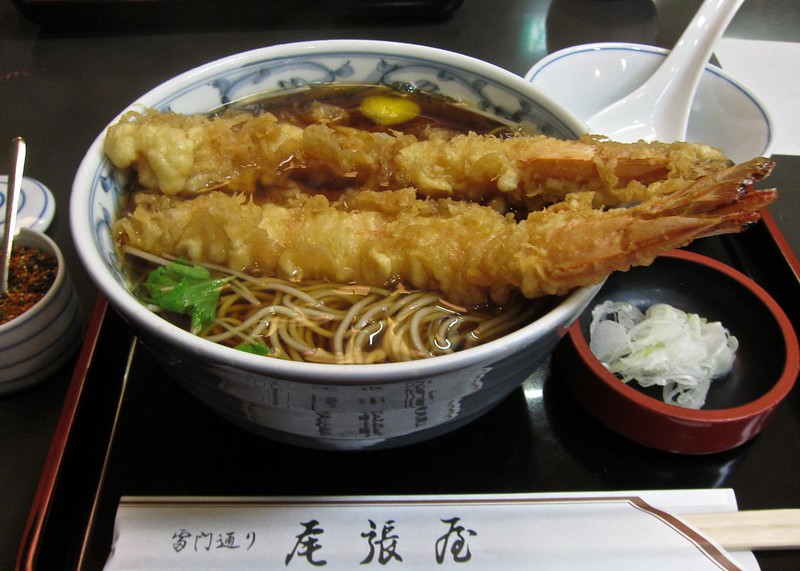 With roots in Kyoto going back over 550 years, Owariya is one of the oldest restaurants in Japan. You can expect to find a variety of soba dishes and classic Japanese side dishes like tempura, grilled fish, and tofu. The restaurant is traditionally Japanese inside with a counter and tatami seating so you can take a comfortable break during sightseeing. The Asakusa outpost of this soba restaurant, known for its jumbo shrimp tempura, opened in 1860. Owariya has pleased tourists and locals alike with its famous in-house-made soba ever since.
Website: Owariya
9. Tonkatsu Yutaka
Down an inconspicuous alley of Asakusa sits an unassuming restaurant in an old house. That's where you'll find friendly and attentive staff serving up tonkatsu, curry rice, and katsudon. Inside, the restaurant is comfortable and straightforward. There's a counter and several tables, but the scrumptious deep-fried pork cutlets overshadow the atmosphere. The meat is sourced from local farms and carefully selected, which is one reason Tonkatsu Yutaka has been able to stay open and thriving for over 70 years.
Website: Tonkatsu Yutaka
10. Yoroiya Ramen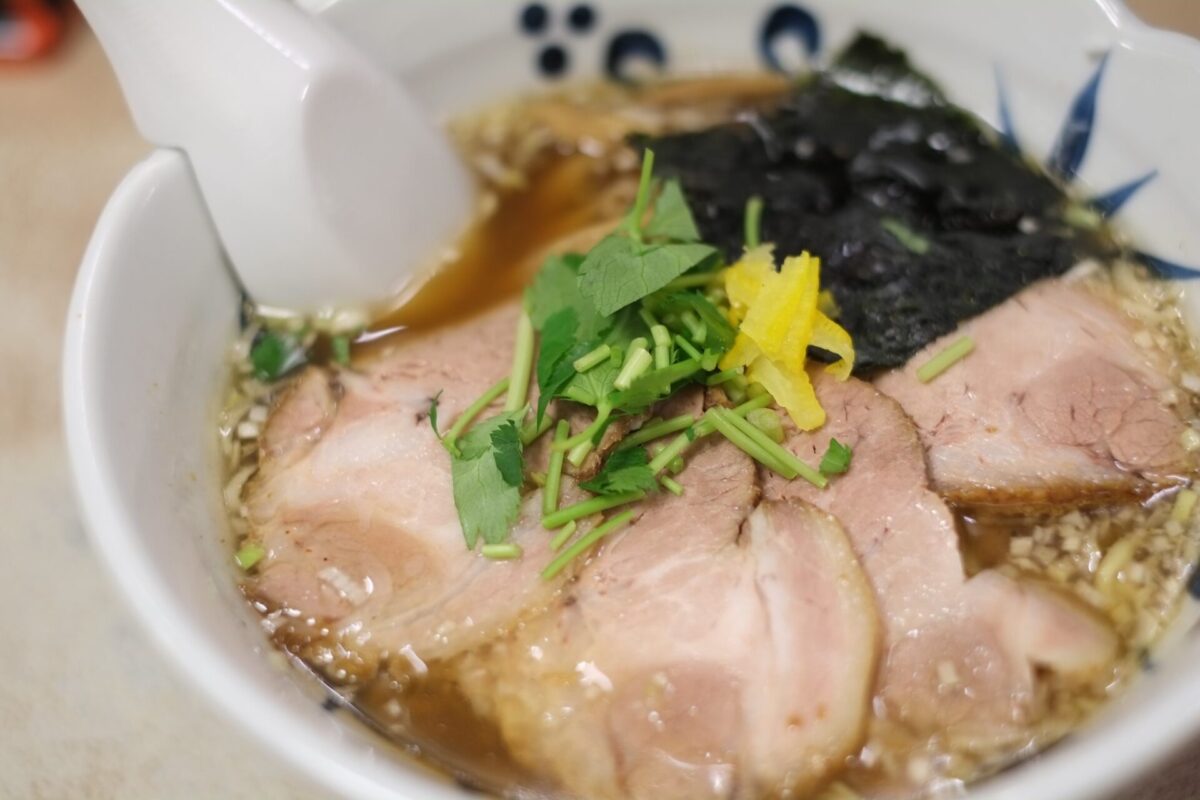 If ramen and a heaping portion of good luck are what you desire, take advantage of a bowl at Yoyoiya Ramen. Named after their signature dish, this ramen shop is known for flavorful ramen soup with double-yolked eggs, which are known to be lucky. In addition to their namesake dish, they also offer other ramen bowls like spicy ramen and even a vegetarian option! The restaurant is small, with only counter seats. Still, it's an excellent choice for a quick meal or when everything else is closed during the holidays.
Website: Yoroiya Ramen
Asakusa Food and Drink Tour
If you're looking to get an idea of what Asakusa is really like at night, there is no better way of exploring the area than on a local food and bar hopping tour! Your friendly local guide will take you to some of the best bars and restaurants in the area, giving you a chance to try Asakusa's food and drink, and you will get to see what the beautifully lit up Senso-ji temple is like at night.
Asakusa Local Food and Bar Hopping Tour [Evening Tour]
OnthisAsakusaBarHoppingTourinTokyo,ourfriendlyguidewillsharetheirknowledgeofthearea,deliciousfood,andsakeatizakayaandlocalbars.Let'sKanpai(cheers)togetherforame...
One of the things that genuinely sets Asakusa's culinary scene apart is that most of the restaurants here have been open for decades or even longer! With so many years to hone their crafts, it's no wonder that all the food served is outstanding. What restaurant has captured your interest? Or will you be heading to a few different spots?
Japan Wonder Travel Food Tours
Japan Wonder Travel is a travel agency that offers guided tours throughout Japan. 
From private walking tours to delicious Food and Drink tours, we can help organize the best tours just for you! If you want to explore Japan and learn more about the history and backstories of each area you are traveling in, our knowledgeable and friendly guides will happily take you to the best spots! 
In addition, we can provide you with any assistance you may need for your upcoming trip to Japan, so please feel free to contact us if you have any questions or need some help!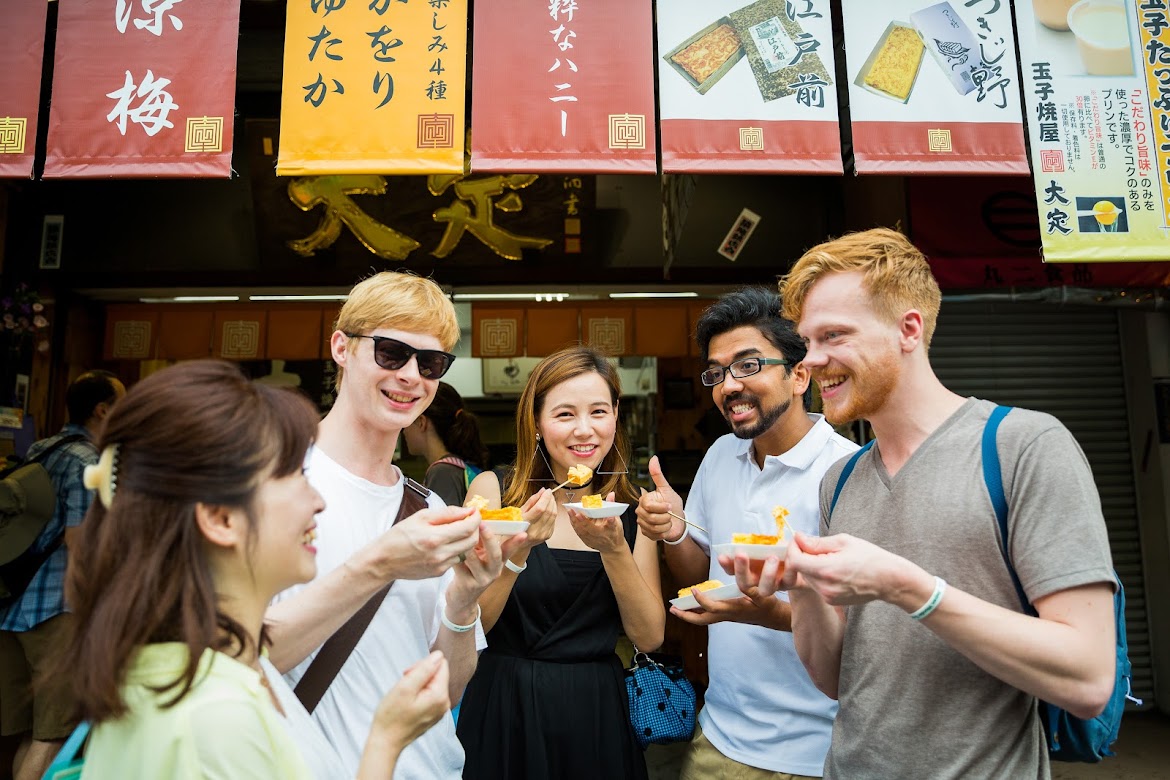 ▶Tokyo Local Street Food and Drink Tour @Sunamachi
This food tour will take you to one of the lesser-known areas of Tokyo, that is Sunamachi Ginza. You will walk through the shop filled street with your guide and be able to try some of the delicious local street foods including tempura, inari sushi, oden, among others!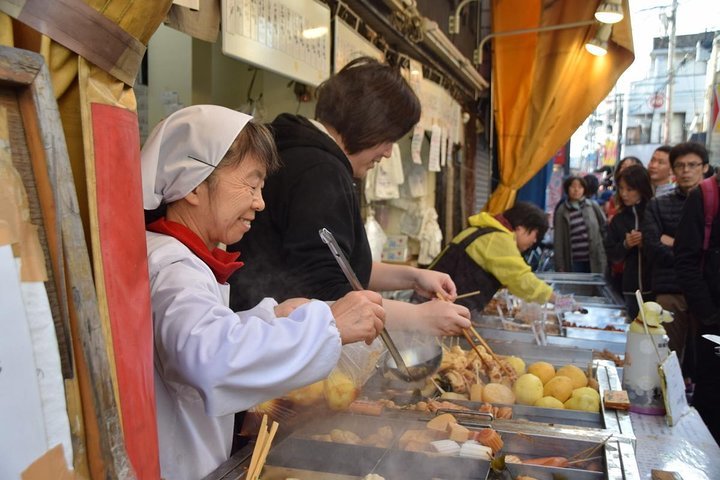 ▶Kyoto Food and Drink Tour @Nishiki Street & Gion
If you're looking to learn more about the culture and the local cuisine of Kyoto, this is the perfect tour for you! Take part in this Kyoto food and drink tour and explore the 400-year-old market and the famous Gion district.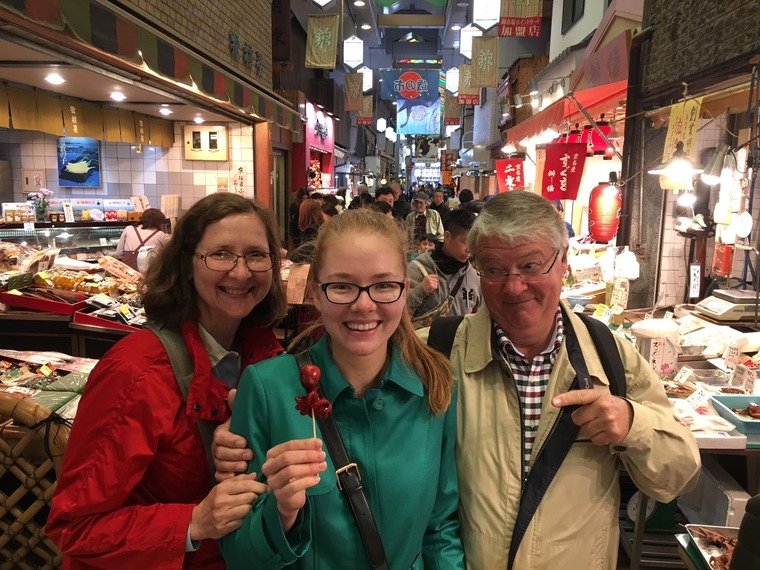 Follow us on Instagram, Facebook, Twitter, and TikTok for more travel inspiration. Or tag us to get featured!
Happy traveling!
Stay informed of the best travel tips to Japan, the most exciting things to do and see, and the top experiences to have with the Japan Wonder Travel Newsletter. Once every two weeks we will introduce you to our latest content.
Other articles you might like