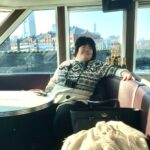 Writer's profile
Mao Goto is a Japanese freelancer who was born in Hayama, Kanagawa prefecture, and raised in Tokyo. Since 2016 she lives in the Taito Ward, home to a lot of Japanese culture hotspots such as Asakusa, Akihabara, and Ueno. She has been interested in the field of English education in Japan and got her Master's degree in March 2020. A lover of photography, travel, sweets, and cross-stitch. Contact her via Facebook.
This post may contain some affiliate links. When you click through and make a purchase we may receive some commission, at no extra cost to you.
Japanese food is diverse, but if you were to ask, "What kind of Japanese food do you know?" many people would probably answer, "Sushi." Sushi is now recognized in every country and is popular not only in Japan but also all over the world. It is a very simple dish consisting of a small fresh fish fillet on top of small pieces of white rice, but the taste can be completely different depending on the skill of the sushi chef and the freshness of the sushi ingredients.
In this article, we will introduce several types of sushi commonly eaten in Japan. If you're a sashimi lover, read the article on sashimi here.
▼Try some of the best sushi on our Tsukiji Fish Market Tour!
Tokyo Fish Market Tour @Tsukiji - Enjoy Local Food and Drink
JoinourTsukijiFishMarketTourforanauthentictasteofJapanesecuisineinTokyo.Indulgeinstreetfoodandsavordelicioussushiatalocalrestaurant,allwhilelearningaboutJapanes...
1. Tuna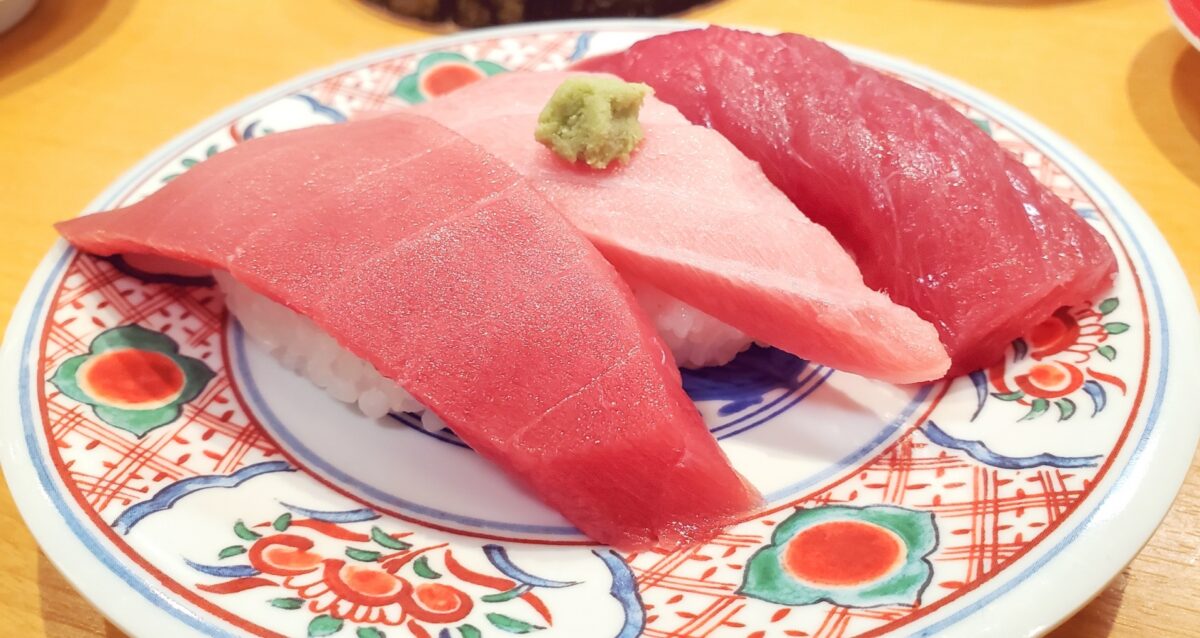 Tuna, the king of sushi, is one of the most popular fish in Japan. The taste of tuna melts in the mouth and each bite is followed by a wave of flavor that overflows into the mouth.
The most expensive type of tuna, honmaguro (also known as bluefin tuna), is called "black diamond" because of its beautiful black color. It is the largest of all tuna species and is packed with fat and flavor, making it a fish worthy of the name "king of tuna". Tuna is often divided into three parts for sushi items: Akami, Chūtoro, and Ōtoro. Let's look at them in detail in the next chapter.
Akami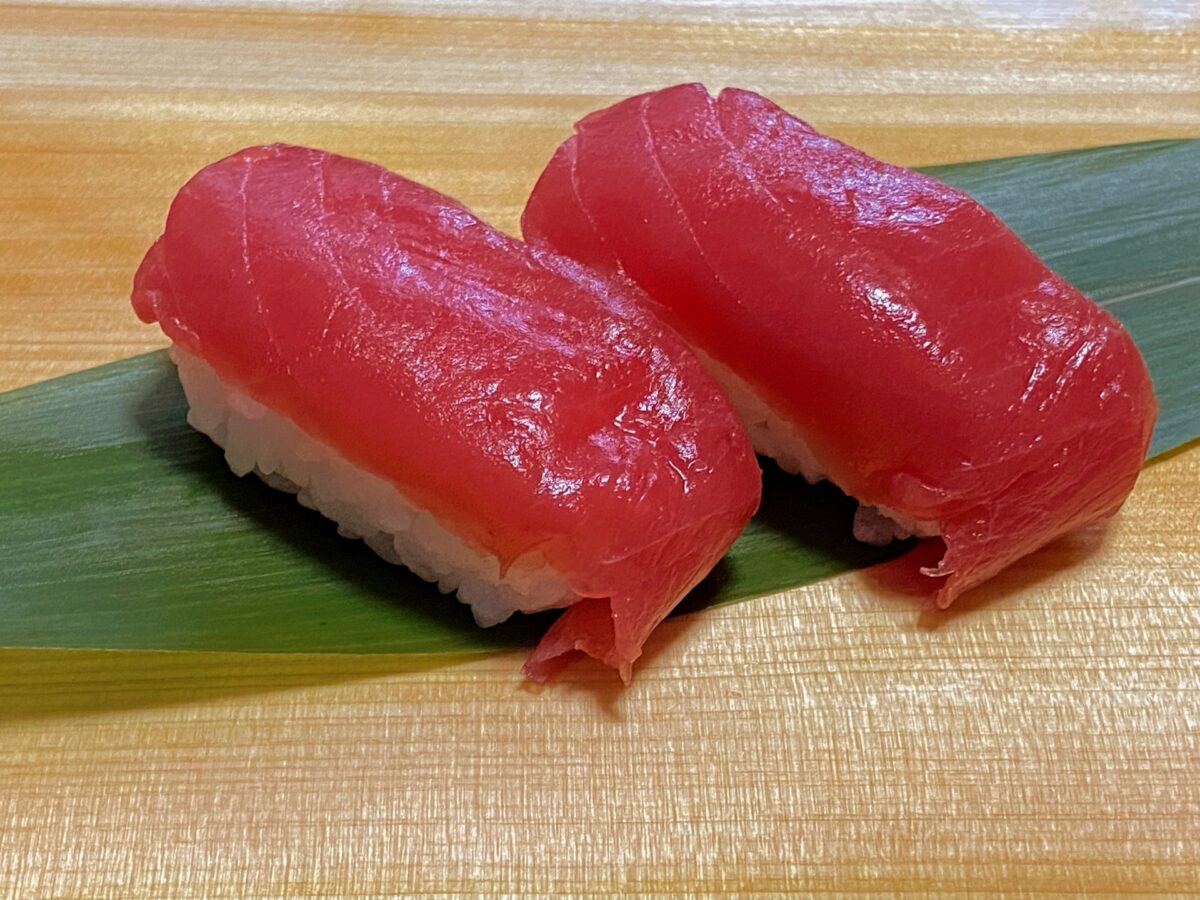 Akami is the least fatty of the three types and is low in calories and high in protein. Akami is mainly found around the backbone and on the dorsal side, and if you simply order "tuna sushi, please" at a sushi restaurant, you will often be served sushi with this part of the tuna. It contains flavor and acidity, and has a light flavor.
Chutoro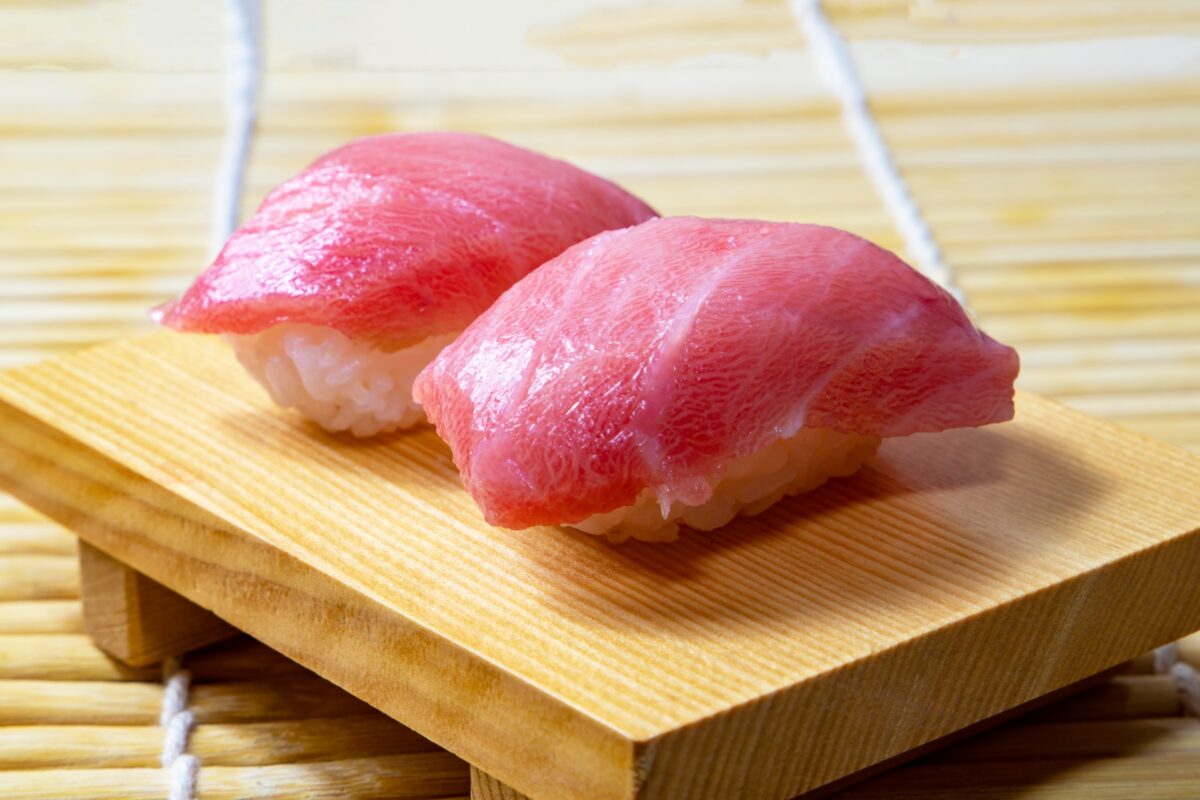 Chūtoro is a portion with a good balance of fat and lean meat and is found in the belly and back. It is a highly recommended portion for those who do not like to feel the fat as much as ōtoro, but want to eat tuna with a certain amount of fat. Chūtoro sushi is very popular in Japan, and many people prefer this part of the fish the most.
Otoro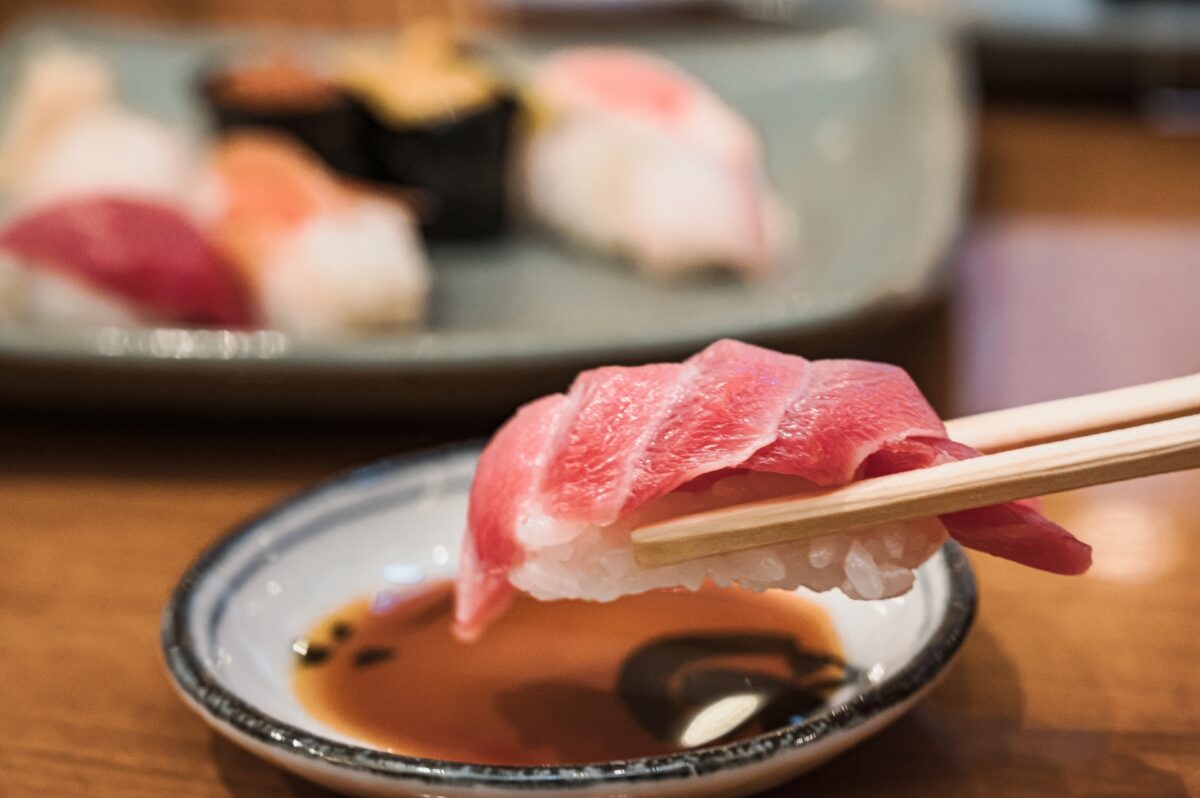 The last part of the tuna is ōtoro. It is the fattiest part of the belly, and the amount of ōtoro is very small compared to other parts of the body, making it a bit more rare. Therefore, the price is often higher than that of other parts of the fish. Ōtoro has many fans because it melts in the mouth, and the flavor is very strong.
2. Salmon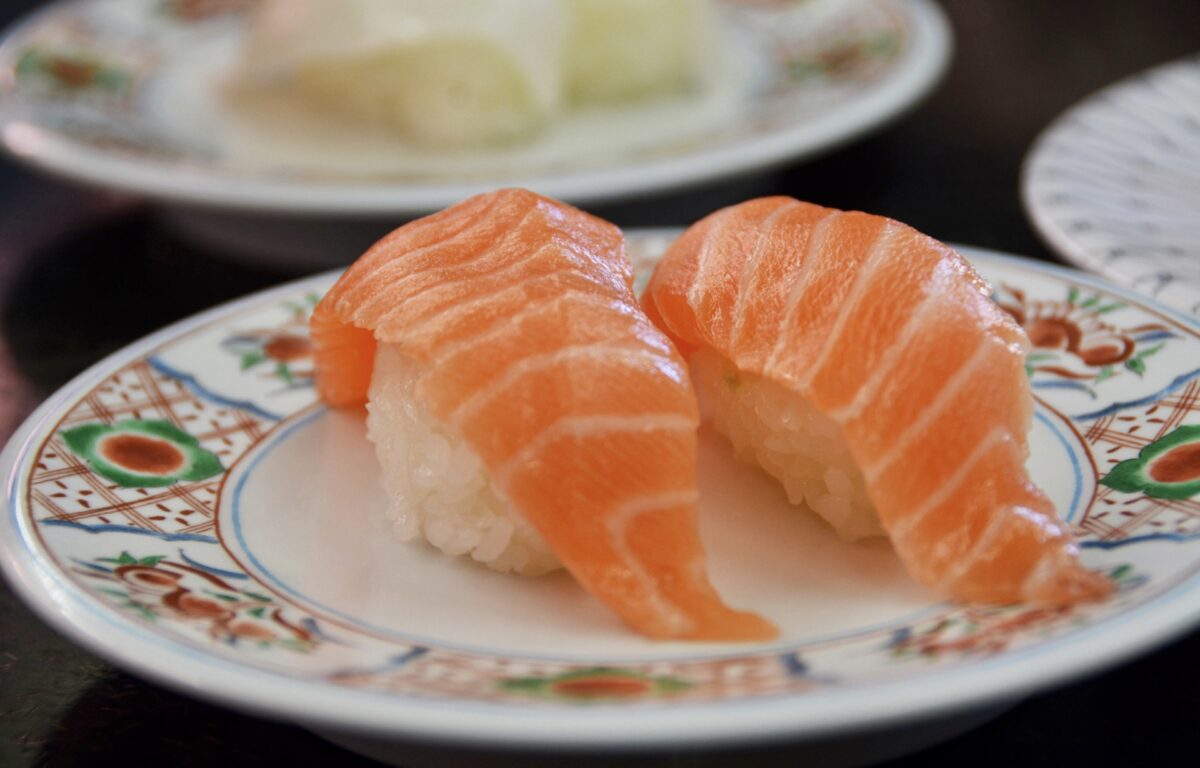 Salmon, with its beautiful orange and white streak appearance, is one of the most popular sushi items. Most of the salmon available in Japan is Norwegian Atlantic salmon, which is notable for its firm fat and rich salmon flavor when eaten. Salmon is rich in nutrients, one of which is astaxanthin, which protects the body from ultraviolet rays and is said to be good for your skin.
3. Hamachi / Buri (Yellowtail)
The menu names for hamachi and buri, which are often seen in sushi restaurants, are actually the exact same type of fish, and the only difference in appearance is size. The smaller size is called hamachi, while the larger size is called buri. The season for buri is mid-winter, whereas the season for hamachi is from summer to autumn. However, the taste is very different. Hamachi is firm and contains a moderate amount of fat. Buri, on the other hand, has a good amount of fat and a good amount of chewiness. The taste of this delicious fish changes with the seasons.
4. Aji (Horse Mackerel)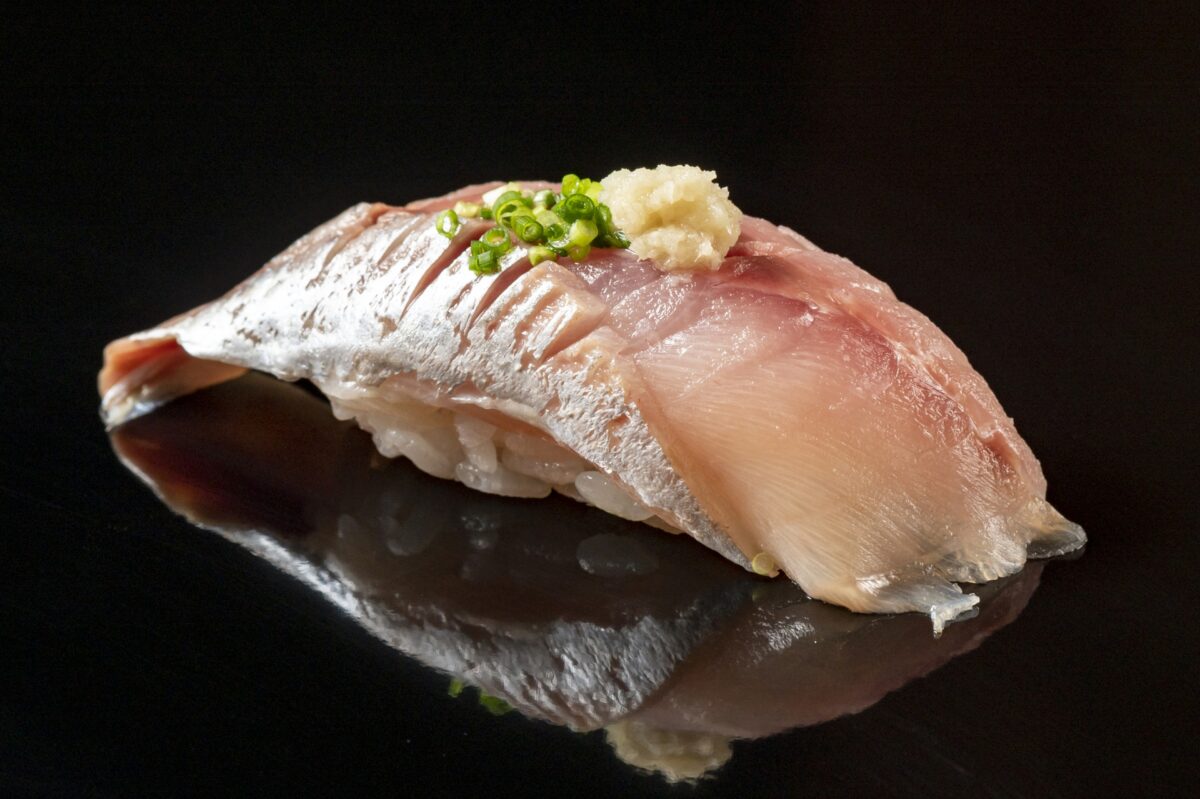 Aji (horse mackerel) is a blue fish that is in season through early summer, and dried horse mackerel is a popular processed product. Aji is widely found on Japanese tables and is considered the standard basic fish in Japan. In season, Aji has a strong fatty and umami taste and is a perfect match for soy sauce.
5. Tai (Red Snapper)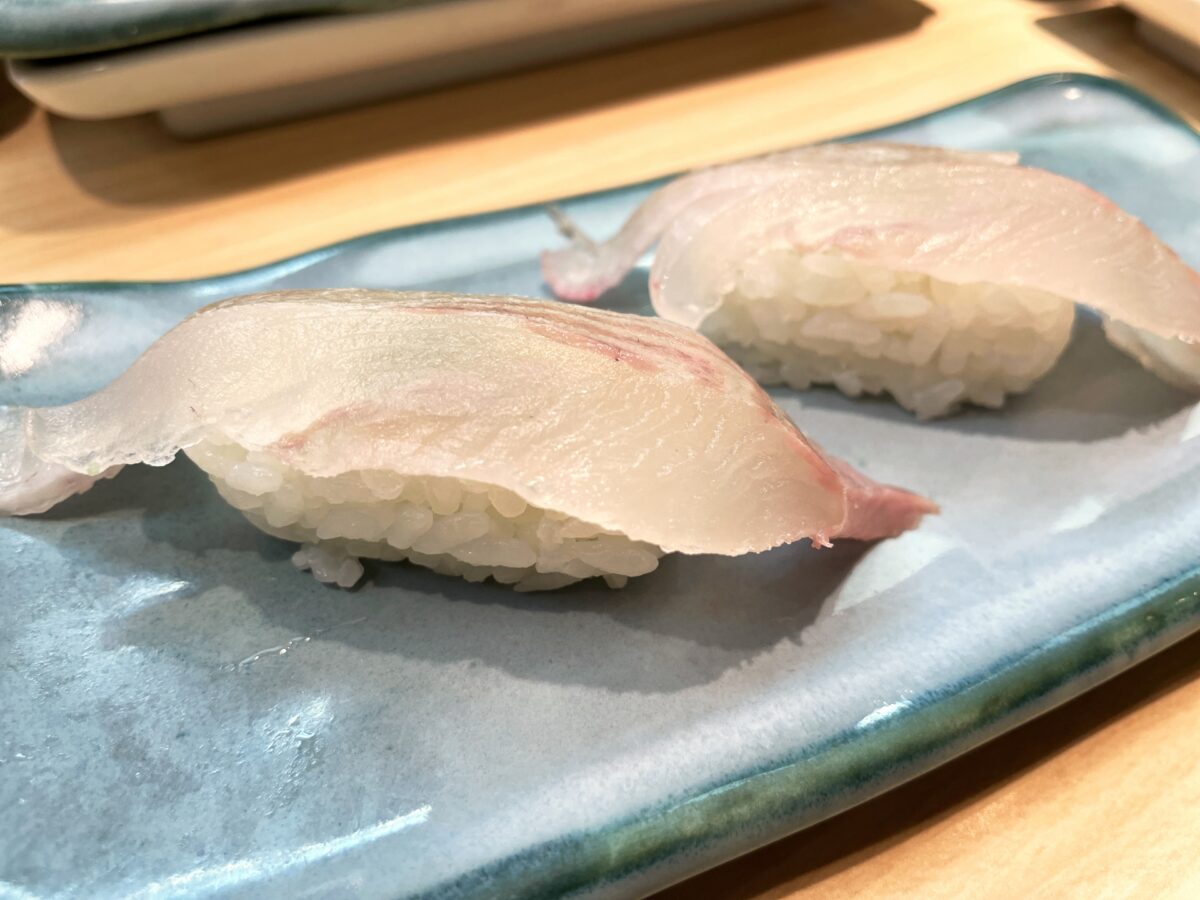 Tai is a beautiful pink-looking fish that is often used as an ingredient in celebratory dishes. Both farm-raised and wild-caught fish are popular and are often eaten as sushi material, and it is a classic white fish with a light flavor. Tai is one of the fish with the longest lifespans, and tai in winter, when the spawning season begins, is very tasty and fatty.
6. Ika (Squid)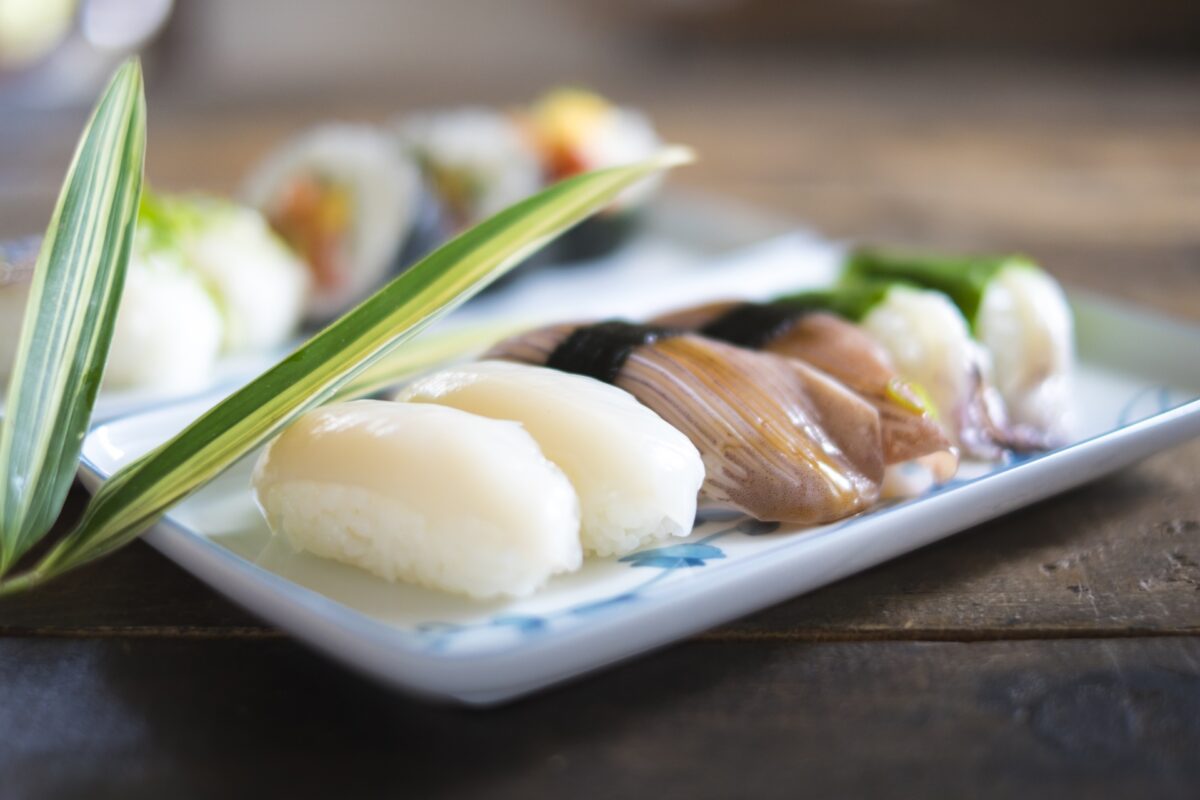 Squid, with its delightful crunchy texture, is one of the most typical sushi items. Squid is often sliced into pieces for a beautiful appearance. The bluefin squid, which is often used as a sushi ingredient, is a delicious squid with elastic and sweet flesh. Its clear white color is also beautiful.
7. Anago (Conger Eel)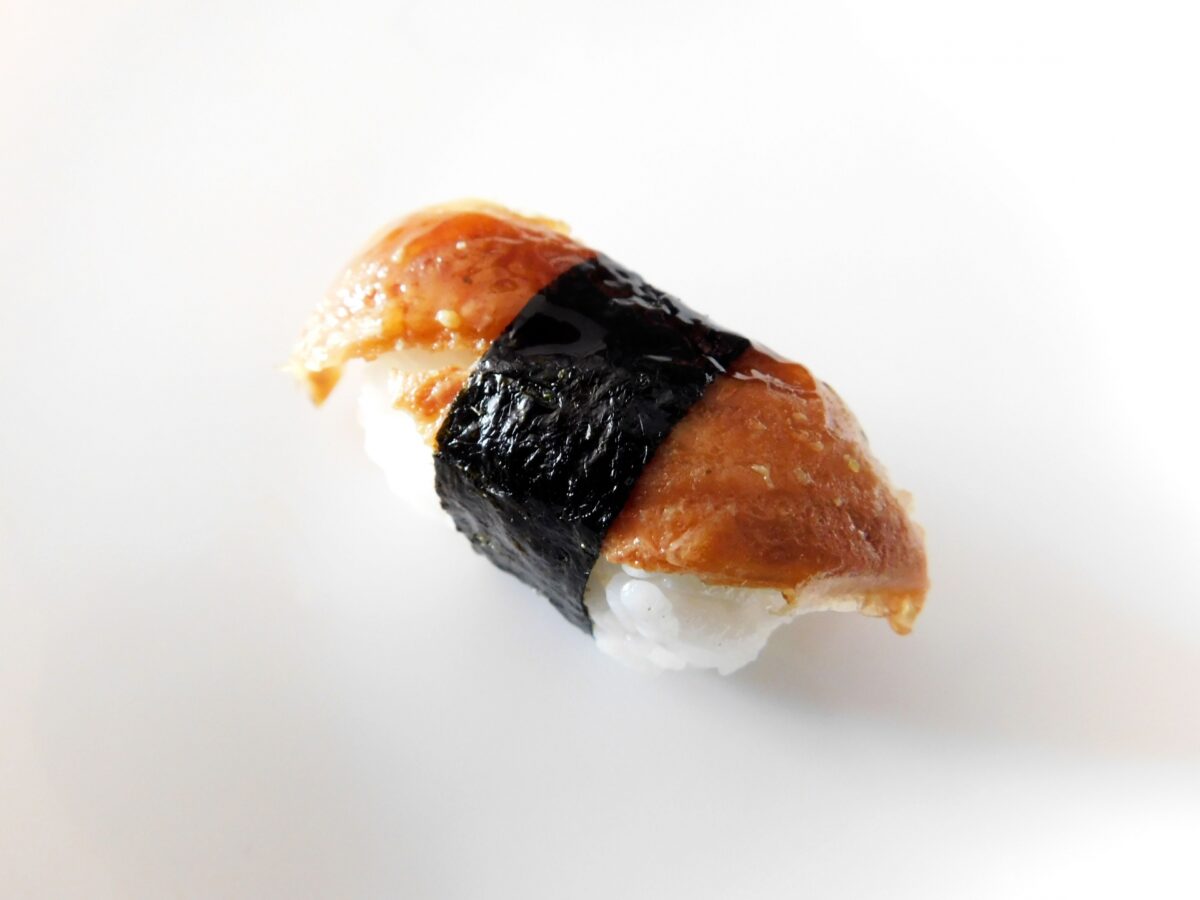 Compared to other types of sushi, conger eel is one of the most visually striking and is a staple of the sushi menu. Tokyo Bay is a paradise of nutrients for fish, with nutrients coming from many rivers. The conger eel grown in this area is moist, fatty, and rich in flavor. Anago is not eaten raw but instead is carefully boiled after being thoroughly prepared and then dipped in a sweet and spicy sauce. For this reason, soy sauce, which is essential for sushi, is not used at all here. The sweet and spicy sauce makes the sushi easy to eat, even for those who do not like the fishy smell of fish.
8. Ebi (Shrimp)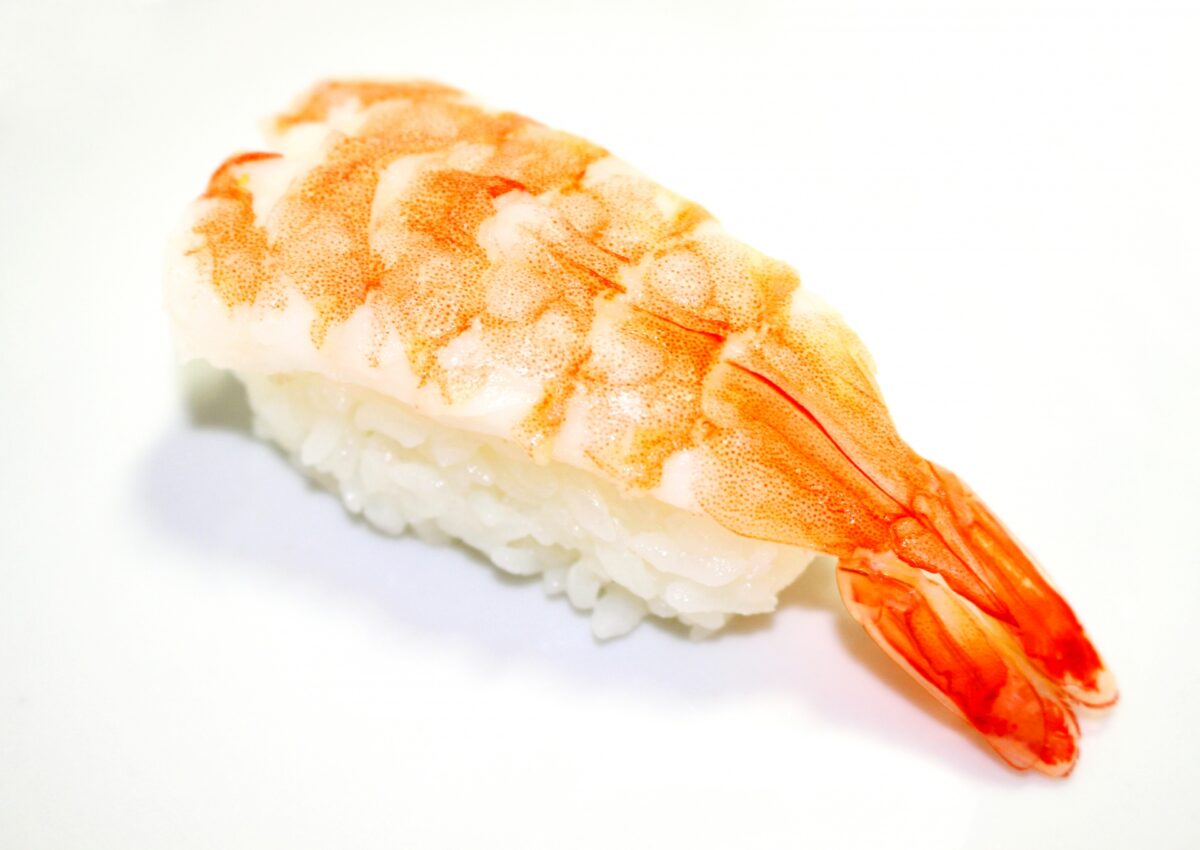 Shrimp, often used in Japanese cuisine, is also a popular sushi item. Its pink appearance is appetizing, and its moderate chewiness makes it an irresistible delicacy. Sweet shrimp, one of the most commonly used shrimps for sushi, is often used raw, and the moment you eat it, you can directly feel the plump texture and sweetness of the shrimp. Shrimps are often used as ingredients in dishes other than sushi, with fried prawns and gratins being typical examples.
9. Tamago (Rolled Omelet)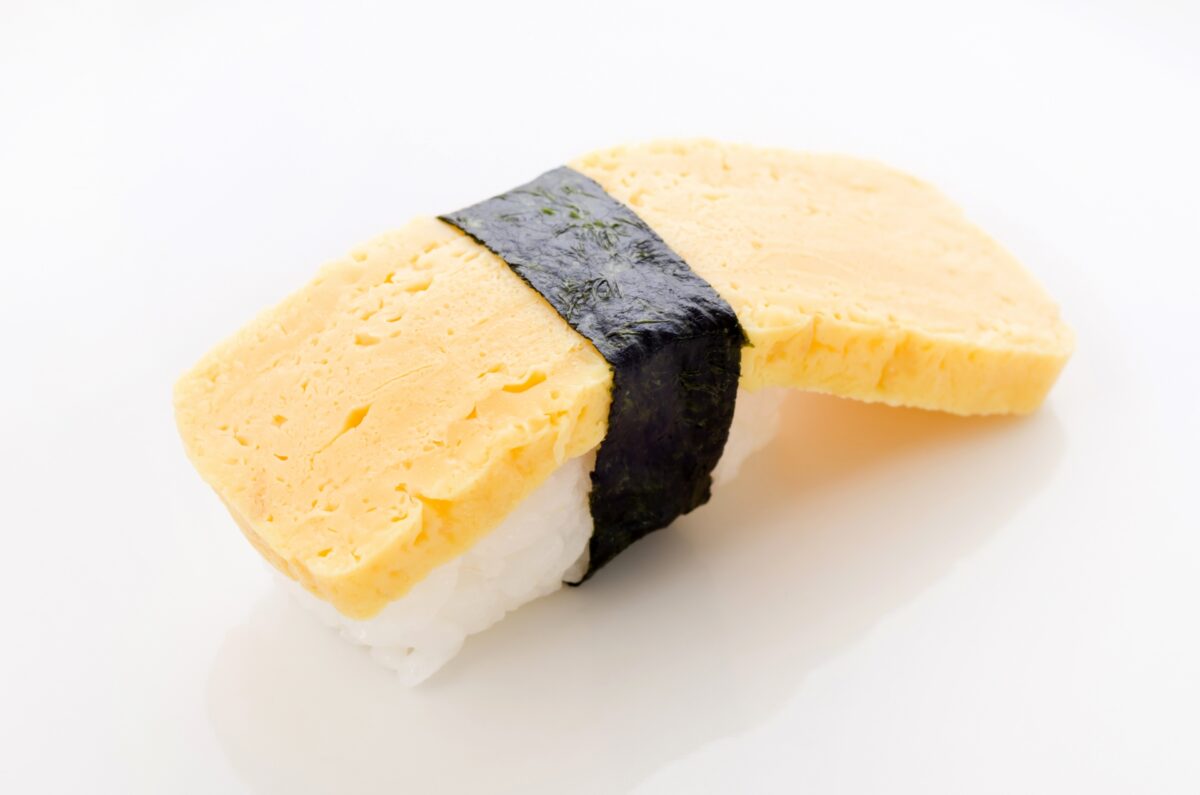 Although egg is an ingredient that has nothing to do with fish, it is actually very tasty when cut into bite-size pieces and served with sushi rice. The sweetness of the tamagoyaki creates a good match with the flavor of the rice, making it a popular item. If you are not fond of sushi items made with raw fish, you can try tamago sushi for your first sushi.
10. Tako (Octopus)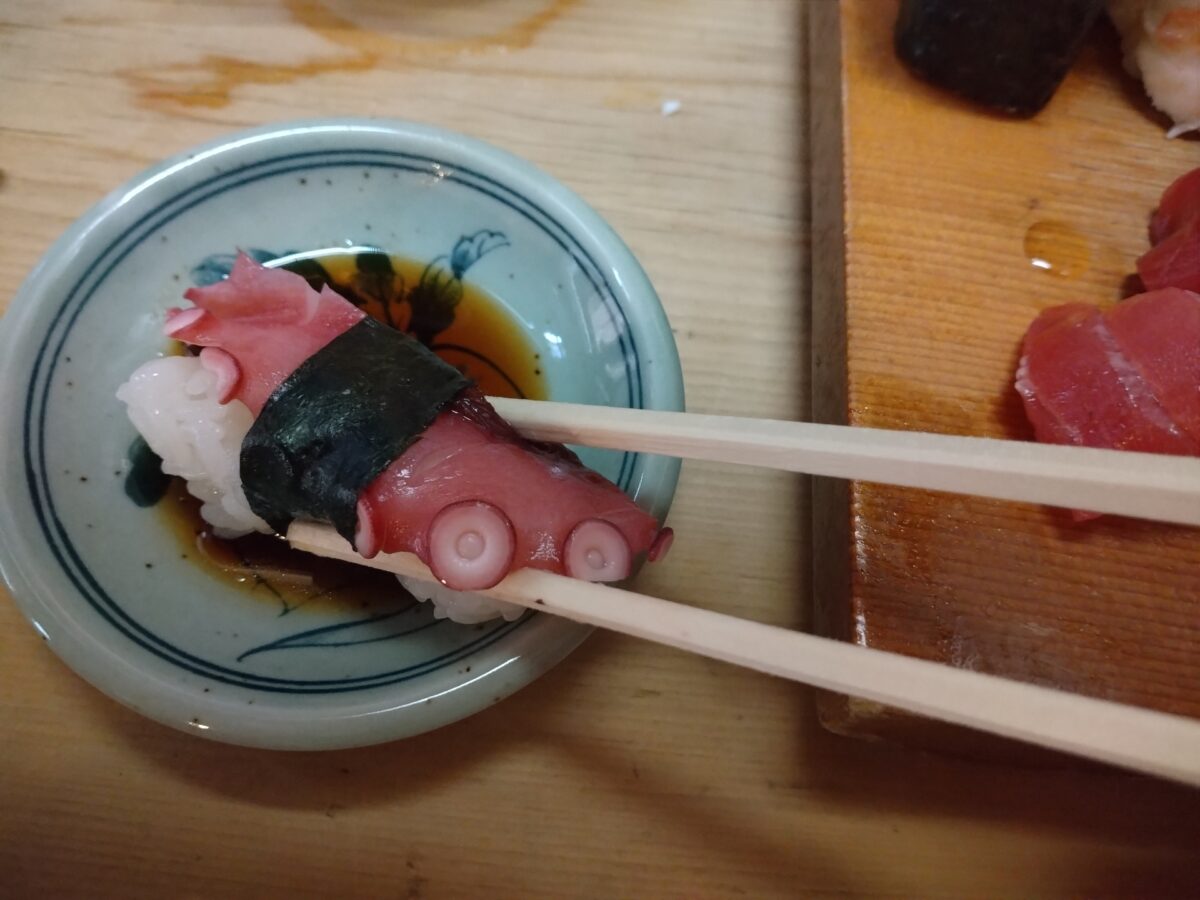 Octopus in Japanese is known as tako. This sushi topping is a bit different than others when it comes to texture. Unlike tuna and salmon that melt in your mouth, tako is a bit more chewy. It has a mild but slightly sweet flavor to it. It may seem a bit strange to eat octopus, but it is eaten fresh all the time, not only in sushi form but in other foods like takoyaki and okonomiyaki.
In this article, we have introduced some popular sushi items commonly eaten in Japan, but were there any that you would like to try or that you have had before? Of course, Japanese sushi offers more than the above 10 types of sushi, all of which have superb taste. When eating good sushi, it is best to eat sushi made with fish that is in season. Fish caught in season tend to have more fat and taste better. Try different kinds of sushi at conveyor-belt sushi restaurants and sushi specialty restaurants to find your favorite sushi!
Japan Wonder Travel Food Tours
Japan Wonder Travel is a travel agency that offers guided tours throughout Japan. 
From private walking tours to delicious Food and Drink tours, we can help organize the best tours just for you! If you want to explore Japan and learn more about the history and backstories of each area you are traveling in, our knowledgeable and friendly guides will happily take you to the best spots! 
In addition, we can provide you with any assistance you may need for your upcoming trip to Japan, so please feel free to contact us if you have any questions or need some help!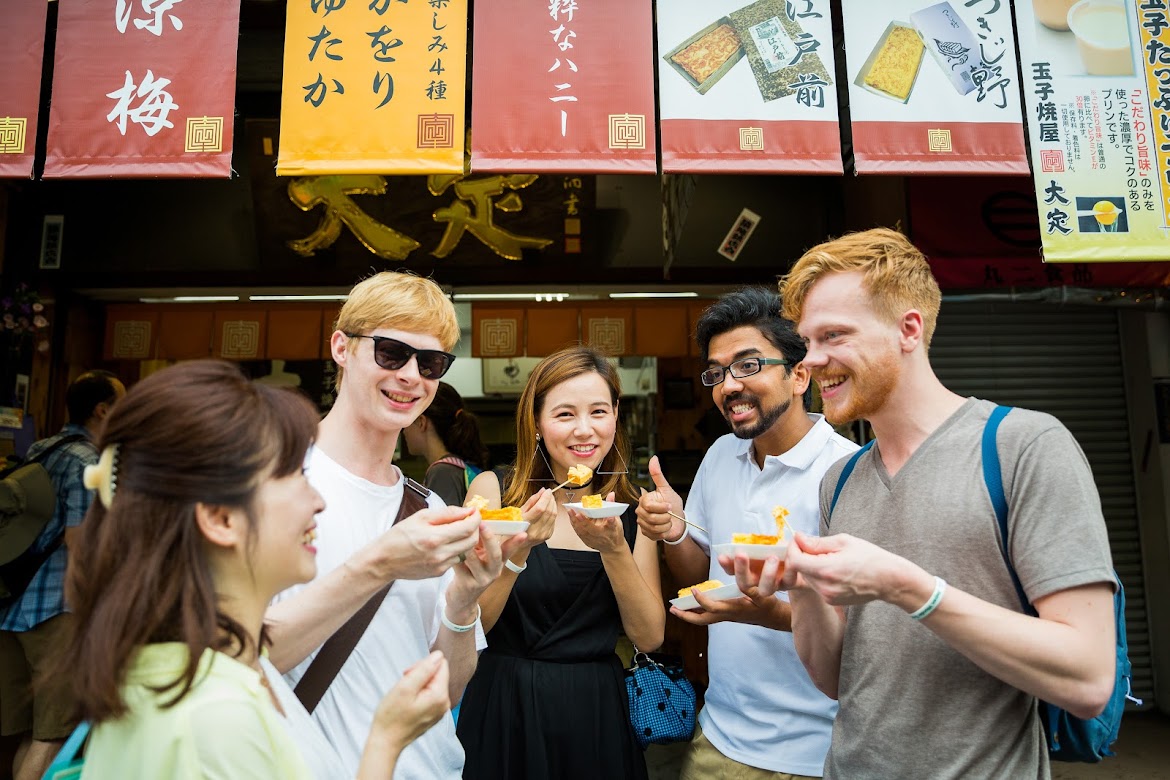 ▶Tokyo Local Street Food and Drink Tour @Sunamachi
This food tour will take you to one of the lesser-known areas of Tokyo, that is Sunamachi Ginza. You will walk through the shop filled street with your guide and be able to try some of the delicious local street foods including tempura, inari sushi, oden, among others!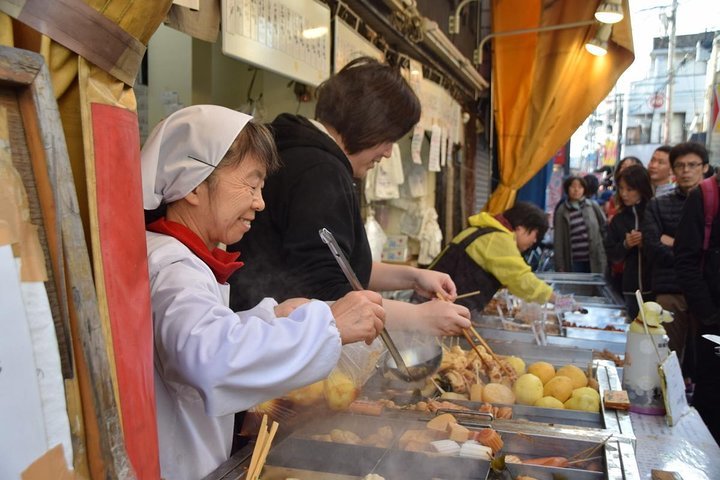 ▶Kyoto Food and Drink Tour @Nishiki Street & Gion
If you're looking to learn more about the culture and the local cuisine of Kyoto, this is the perfect tour for you! Take part in this Kyoto food and drink tour and explore the 400-year-old market and the famous Gion district.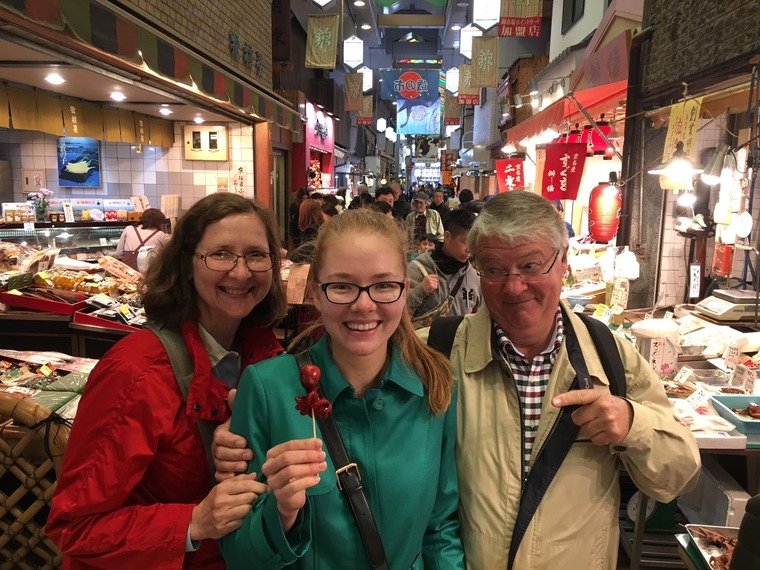 Follow us on Instagram, Facebook, Twitter, and TikTok for more travel inspiration. Or tag us to get featured!
Happy traveling!
Stay informed of the best travel tips to Japan, the most exciting things to do and see, and the top experiences to have with the Japan Wonder Travel Newsletter. Once every two weeks we will introduce you to our latest content.
Other articles you might be interested in