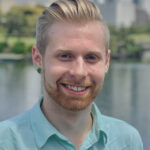 Writer's Profile
Bryce was born in California, and raised near Seattle, Washington! He's been living in Japan for about 5 years now, the first 3 spent studying at Temple University Japan. His main passion in life is writing and producing music, more specifically EDM if anyone is curious! He is very fond of snowboarding, cooking, traveling, playing video games; all of which he'd ideally enjoy with the company of his great friends.
This post may contain some affiliate links. When you click through and make a purchase we may receive some commission, at no extra cost to you.
Greetings fellow foodies! If you're a sushi lover, Tokyo is the perfect destination for you. Japan is known for its mouthwatering sushi, and Tokyo has some of the best sushi restaurants in the world. Another place to consider, if you're trying to find the best sushi, is Hokkaido, the northernmost island of the 4 main islands making up Japan. Whether you're a local or traveling from overseas, you cannot miss the chance to indulge in some of the freshest, most delicious sushi in the world. In this list we will go over some of the most well known, luxurious locations as well as some great chains and affordable options. So, without further ado, here are 10 of the best sushi restaurants in Tokyo!
1. Sushi Saito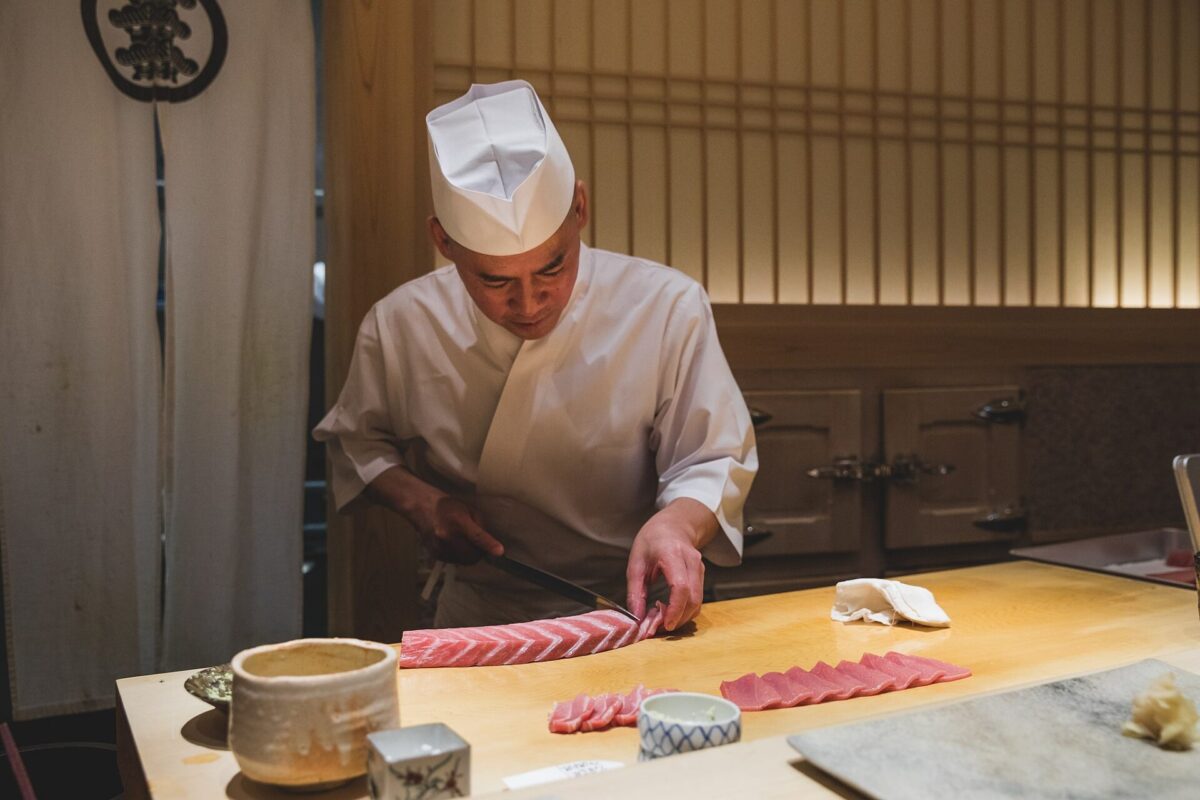 First up on our list is Sushi Saito. This restaurant has a three Michelin star rating; the best you can get in the restaurant biz, and is considered one of the best Sushi restaurants in the world! The chef, Takashi Saito, has been serving Sushi for over 40 years and is a true master of his craft. The restaurant itself has a very sophisticated, modern style that maintains an authentic atmosphere. The restaurant only seats 10 people, so make sure to book well in advance.
2. Sukiyabashi Jiro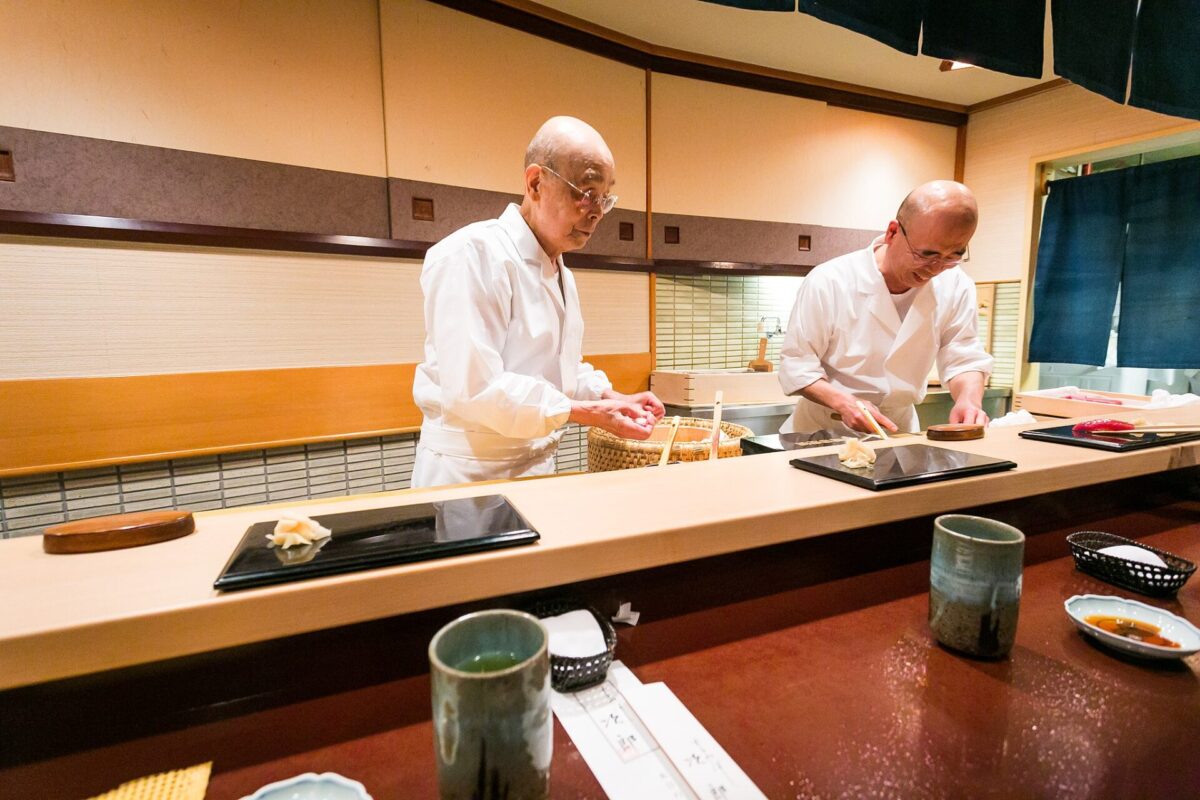 Sukiyabashi Jiro is another three Michelin-starred Sushi restaurant that has a similar level of prestige as Saito. You may have seen it before- it was made famous by the documentary "Jiro Dreams of Sushi". This is an incredibly good documentary on its own; even if you're not into sushi it's worth a watch. The restaurant is run by Jiro Ono, who is considered to be the godfather of Sushi. Even at age 94 in 2019 he was still making sushi. Since then it's not clearly determined if he is still working, however. Sukiyabashi Jiro, like Saito, is an intimate restaurant that only seats 10 people, and reservations are required. Sometimes people have to reserve months in advance! 
3. Sushi Dai Honkan
Sushi Dai Honkan is located in Tsukiji Fish Market, and it's the perfect place to go if you're looking for fresh sushi. Tsukiji is the name to know when it comes to sushi as it is a hub for sellers and buyers of anything sushi. One of the things it was famous for was the tuna auctions, but keep in mind that these are now held in Toyosu! Anyways, about the restaurant: It's popular among locals and visitors alike, so be prepared to wait in line. However, the wait is well worth it, as the sushi is some of the best you'll ever have.
4. Sushi Arai
Let's take a look at a location founded by someone newer to the game. Sushi Arai is a hidden gem located in the Ginza district. This is another option with few seats, only accommodating 8 people, so it's a very intimate experience. The young chef, Yuichi Arai, is known for his attention to detail and his ability to create unique and delicious sushi combinations. The atmosphere is sophisticated, friendly, and filled with the smell of the Hinoki tree from which the counters are made. 
5. Shutoku Honten
Shutoku Honten has certainly stood the test of time. This place actually dates back to the Edo period, an astonishing 400 years ago. To put that in perspective for anyone from the US, that's significantly more than the history of the country, and definitely more than Yelp! Basically, you know this place is going to be delicious with a long standing reputation. This small chain has 2 other locations nearby, but the first store (honten: main store) is where you will find the most authentic flavor.
6. Kyubey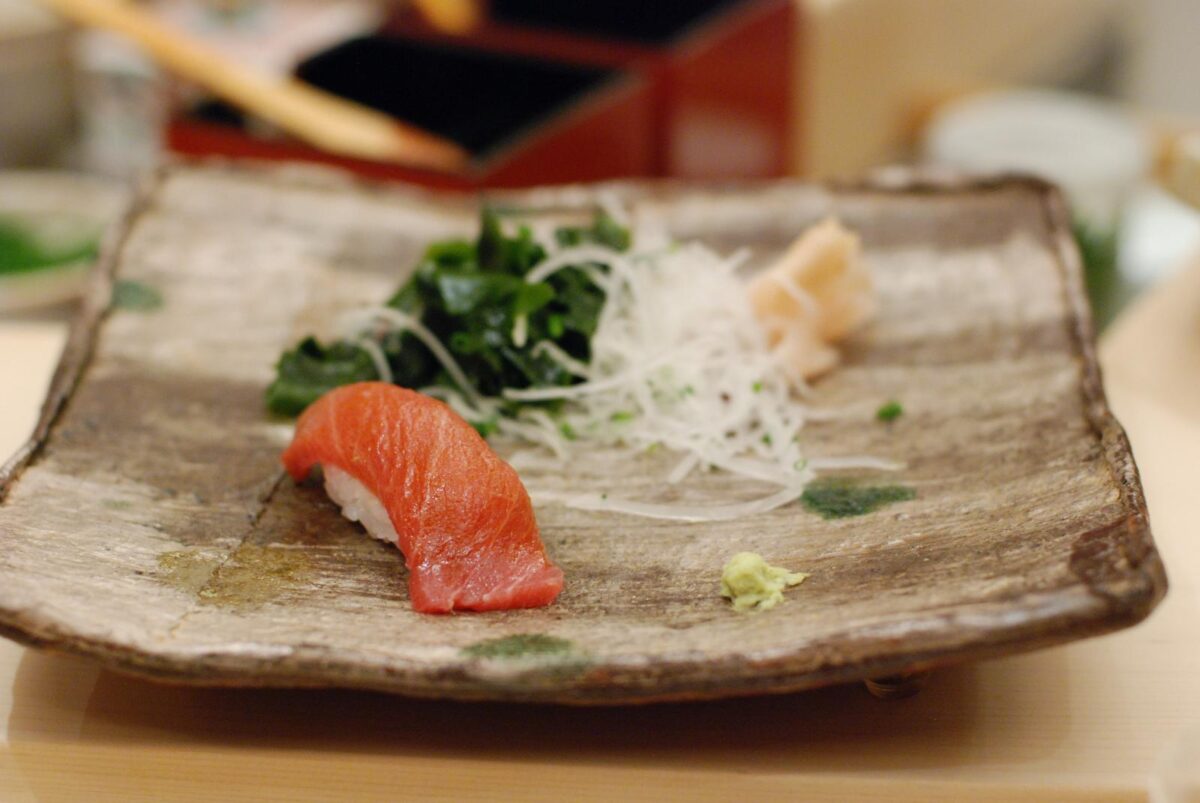 Kyubey is another popular sushi restaurant located in the Ginza district. The restaurant has been around for over 80 years. Although it's not as long as Shutoku, it is still very impressive and well known for its high-quality sushi. The chefs at Kyubey are experts in their craft and create delicious and unique sushi dishes. Between its impeccable flavor and classy style at a slightly more affordable price than places like Jiro and Saito, it's a very popular destination for sushi lovers.
7. Sushi No Midori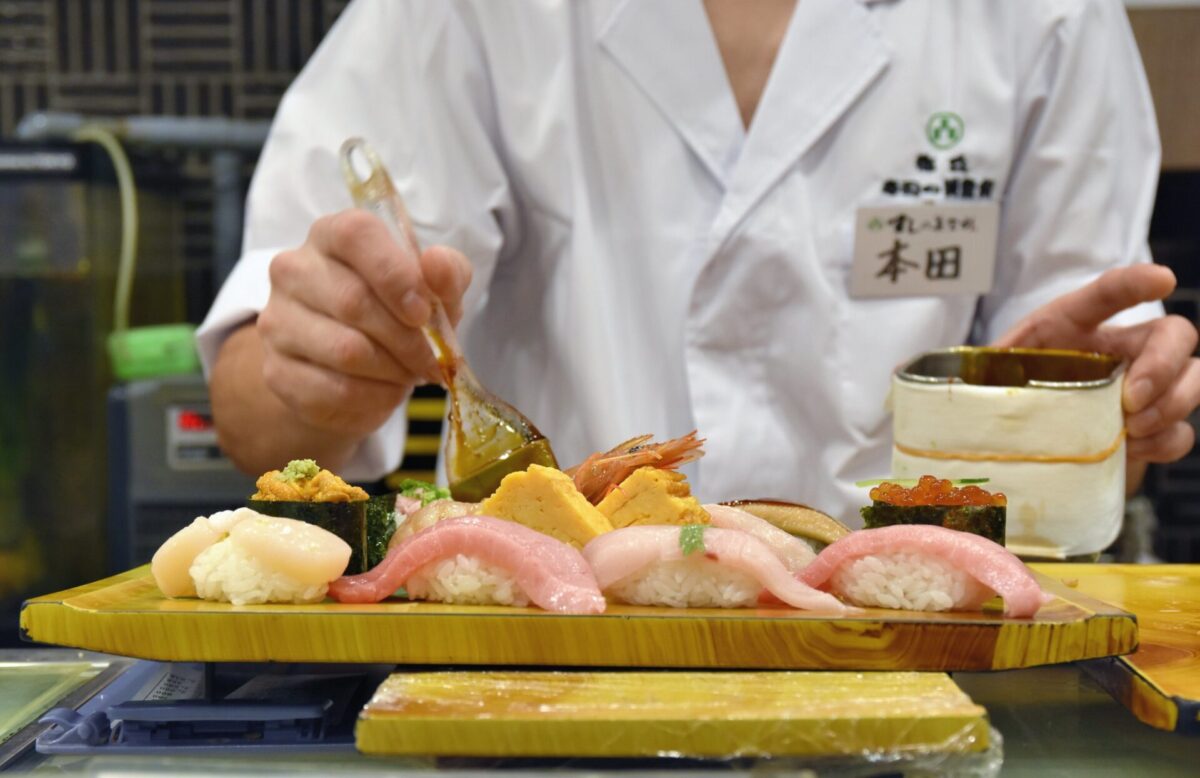 Taking it another notch up on the affordability, let's talk about Sushi No Midori. This chain of sushi restaurants can be found throughout Tokyo. They offer a wide variety of dishes that are reliable in quality and in taste. This is a very solid standard for both visitors and locals who are trying to grab some great tasting sushi without breaking the bank!
8. Sushisotatsu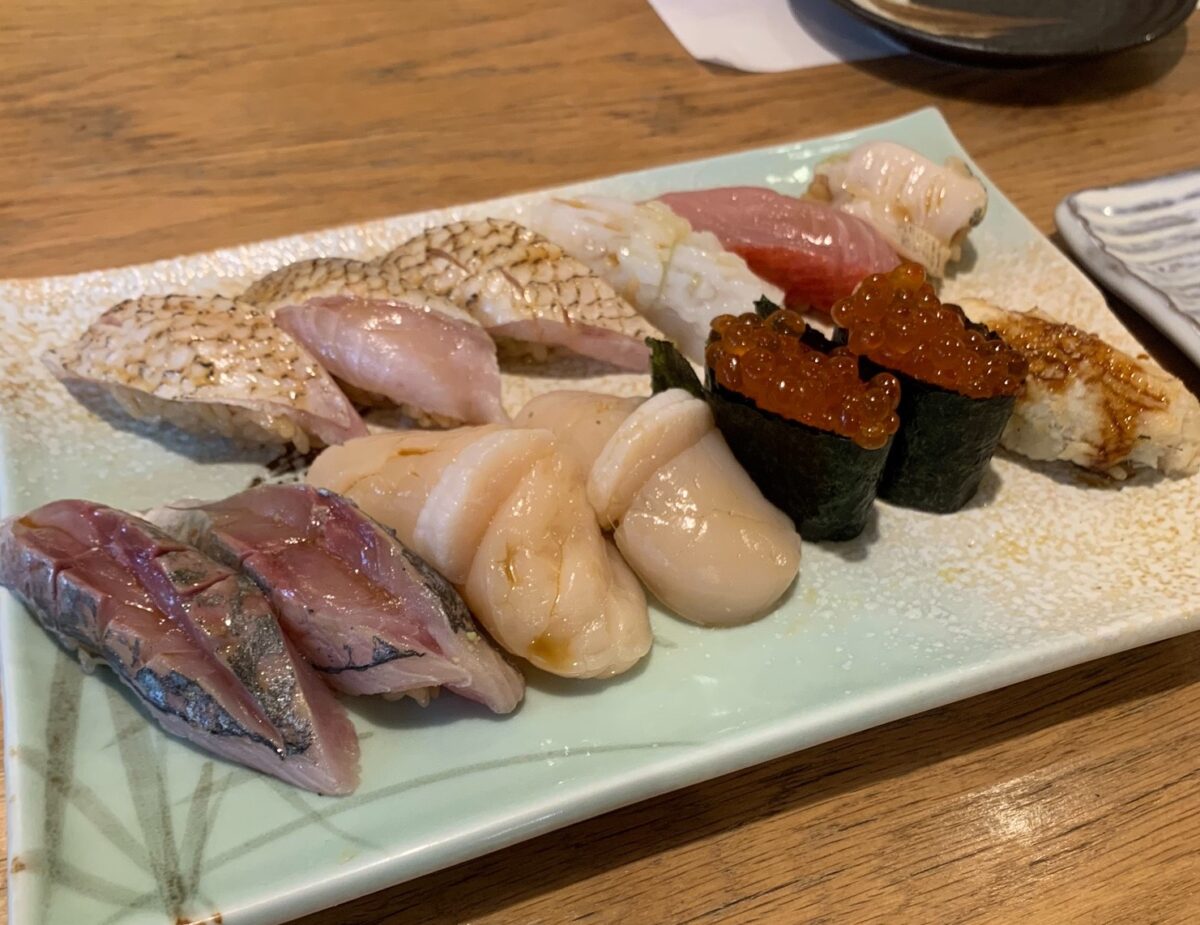 Sushisotatsu, named after a 15th to 16th century painter who was made famous by his wind and thunder god screen paintings, is a hidden gem located in the upper-class Akasaka district. The restaurant is known for its traditional Edomae-style Sushi, which is made with the freshest fish and perfectly seasoned rice. Like the other high-class options mentioned before, the restaurant only seats 10 people, so making a reservation in advance is highly advised.
9. Sushi Zanmai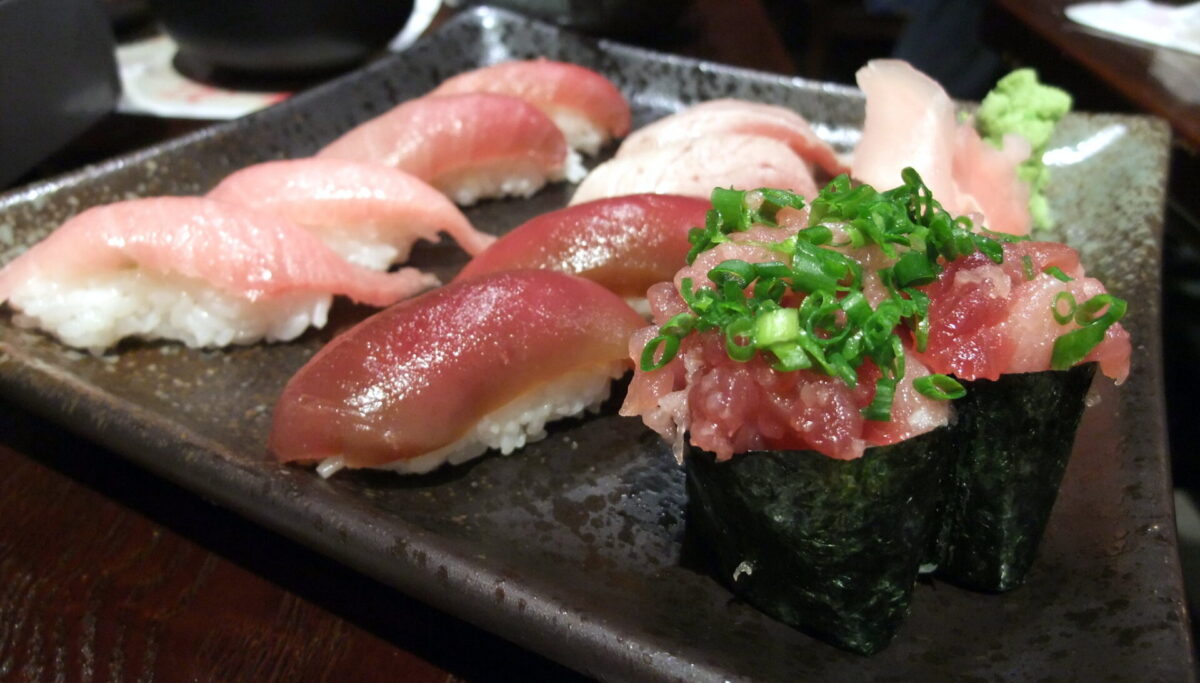 Sushi Zanmai, quite comparable to Sushi No Midori, is another chain of Sushi restaurants that can be found easily throughout Tokyo. It's a solid choice that's easy to find and you'll never be disappointed; their ingredients are consistently high in quality and served just right. If you need a quick sushi fix and aren't trying to travel far, this is your place!
10. Sushi Yoshitake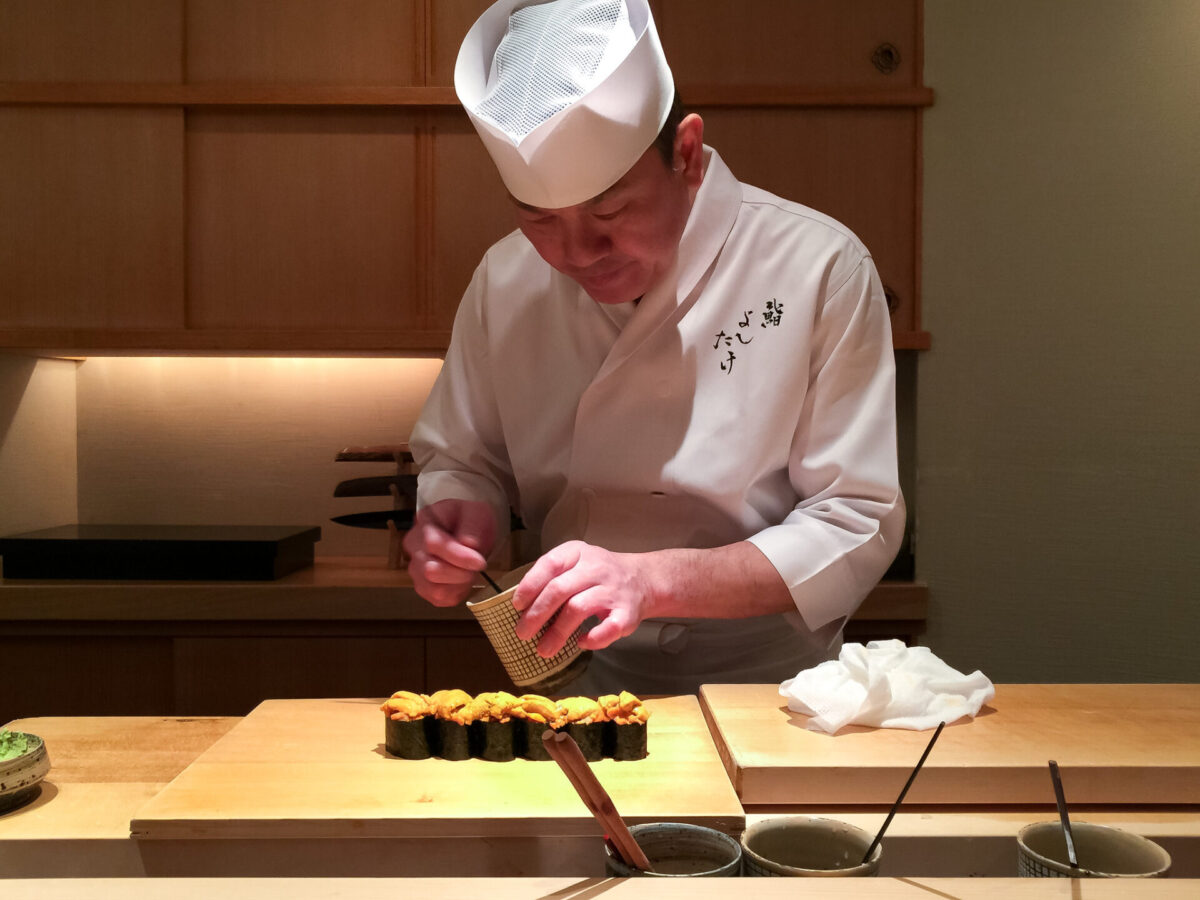 Last but not least on our list is Sushi Yoshitake. And yes, it's super fancy! With aesthetics that are comparable to Sushi Arai as well as some of the other choices, it's surely made to impress. The restaurant has three Michelin stars and is known for its unique and creative sushi combinations. Its recent expansion shows the success of its incredible refined dining style and taste. Like Jiro, chef Masahiro Yoshitake is focused on offering the perfect sushi as well as unparalleled hospitality. Surely you know the rhythm now: this choice only has 7 seats, so book in advance and be prepared for a peaceful dining experience.
Japan Wonder Travel Food Tours
Japan Wonder Travel is a travel agency that offers guided tours throughout Japan.
From private walking tours to delicious Food and Drink tours, we can help organize the best tours just for you! If you want to explore Japan and learn more about the history and backstories of each area you are traveling in, our knowledgeable and friendly guides will happily take you to the best spots!
In addition, we can provide you with any assistance you may need for your upcoming trip to Japan, so please feel free to contact us if you have any questions or need some help!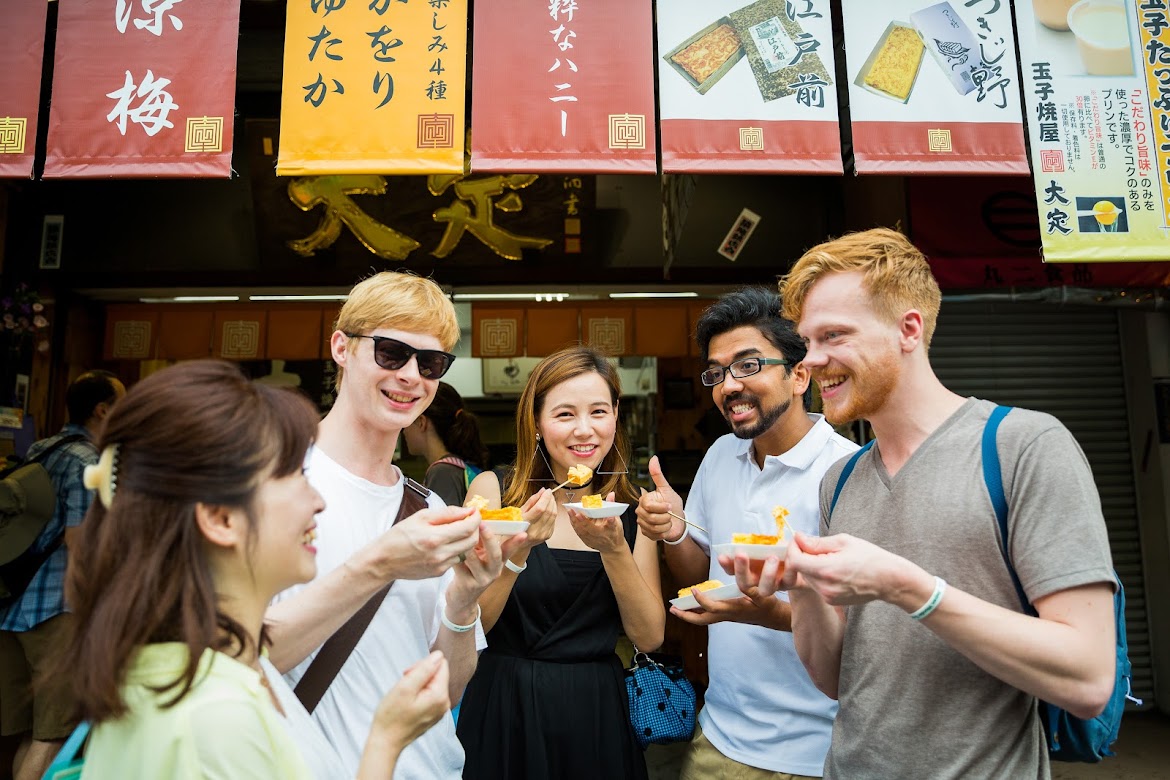 ▶Tokyo Local Street Food and Drink Tour @Sunamachi
This food tour will take you to one of the lesser-known areas of Tokyo, that is Sunamachi Ginza. You will walk through the shop filled street with your guide and be able to try some of the delicious local street foods including tempura, inari sushi, oden, among others!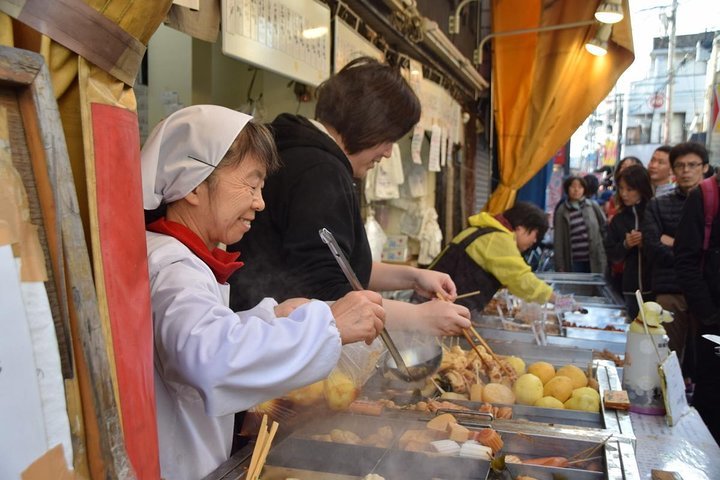 ▶Kyoto Food and Drink Tour @Nishiki Street
If you're looking to learn more about the culture and the local cuisine of Kyoto, this is the perfect tour for you! Take part in this Kyoto food and drink tour and explore the 400-year-old market and the surrounding areas.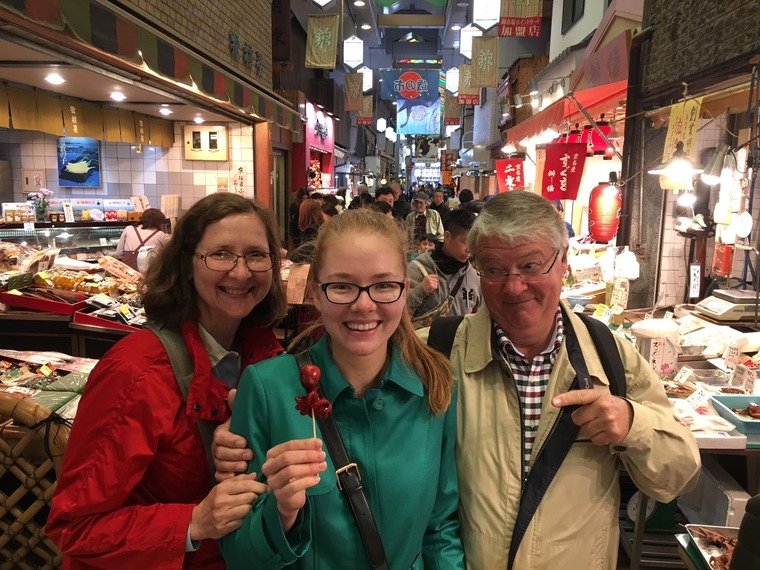 Follow us on Instagram, Facebook, Twitter, and TikTok for more travel inspiration. Or tag us to get featured!
Happy traveling!
Stay informed of the best travel tips to Japan, the most exciting things to do and see, and the top experiences to have with the Japan Wonder Travel Newsletter. Once every two weeks we will introduce you to our latest content.
Other Articles you Might Find Interesting